Staycation at The Winery Hotel in Stockholm
We celebrated one of my family members birthday this weekend with a staycation at The Winery hotel which is located in Solna, a few minutes outside Stockholm city at Järva krog. The winery hotel is Sweden's first urban winery and boutique hotel and I was really pleasantly surprised in many ways when I was here! 🙂 
The Winery hotel has its own wine production
They have their own wine production at the hotel and with their own winery Terreno in Tuscany this is a unique hotel offering a stay or a visit focusing on the craftsmanship of winemaking. The wine is in focus when staying here. It was really nice from the time we checked in to the time we left the hotel. The best thing was that I got to bring my dog Stella with me as it is a dog-friendly hotel! 🙂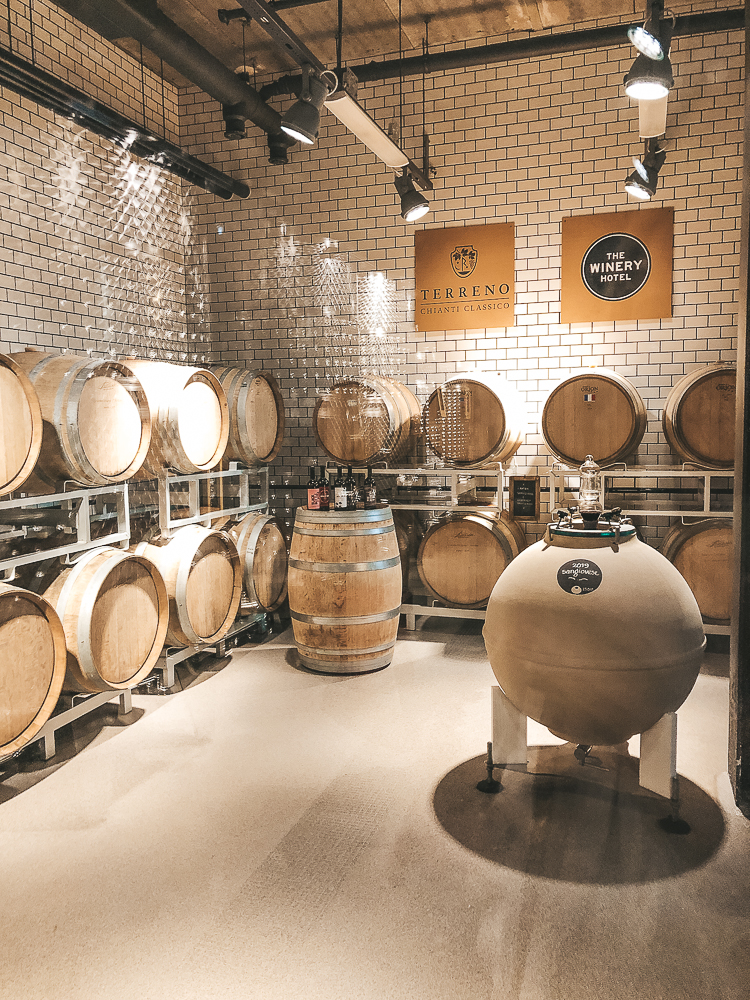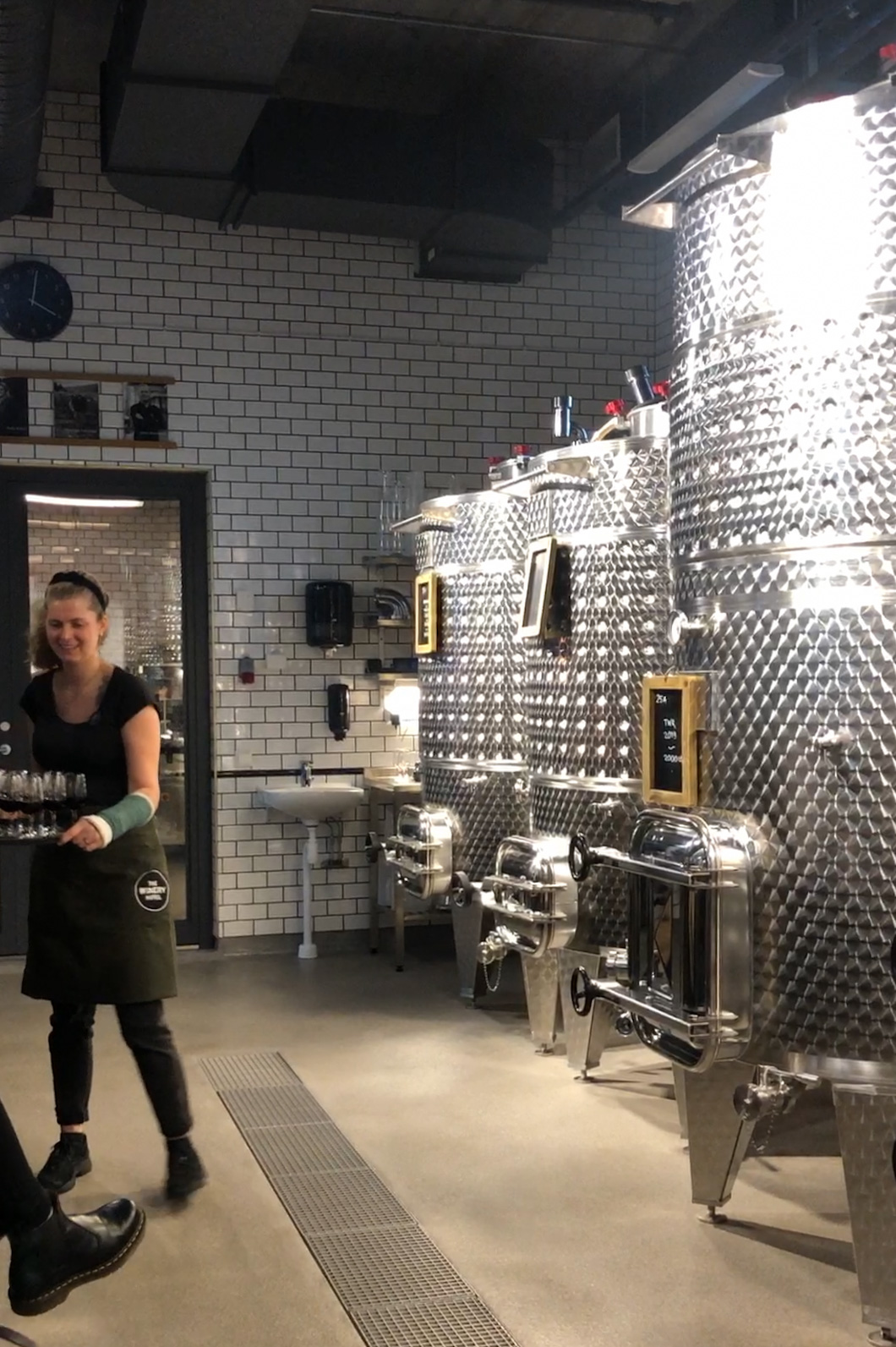 Wine tasting at The Winery hotel
We started with a guided tour of the winery where the wine is produced and we were told how the entire production goes from picked grape to finished wine and then it was time for wine tasting with Pelle upstairs. We got to taste four different wines including their own wine which was the red wine on the far right and it was really good!
The guided tour took about 30 minutes and costs SEK 200 per person and the wine tasting took about 1 hour and costs SEK 395 per person. I think it's worth doing both if you are going to have a staycation here, it was a nice experience I must say but remember to book these two activities well in advance, as it quickly gets full and there are limited seats considering the corona situation we are in.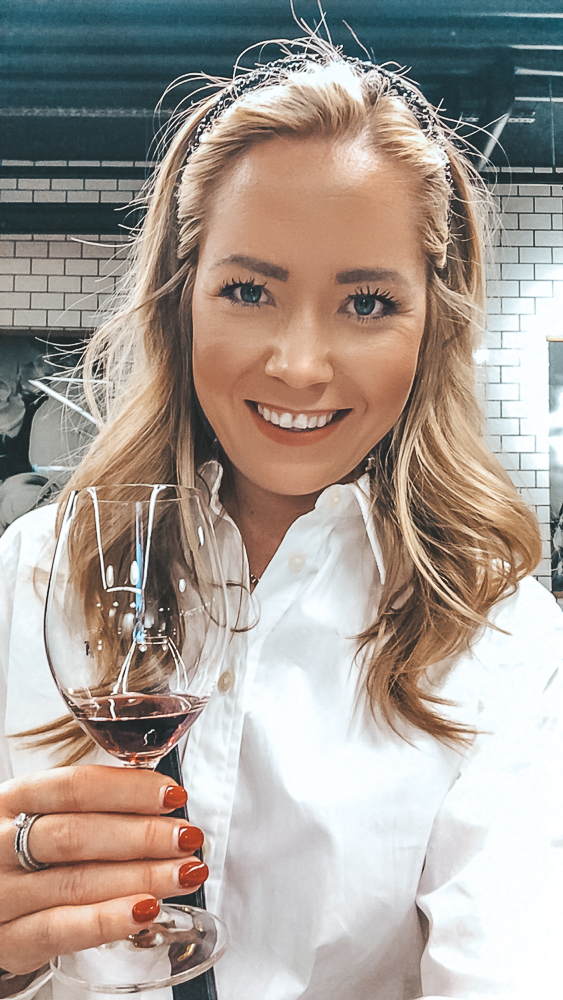 Dinner at The Winery hotel
Shortly afterwards it was time for dinner in the restaurant and also here I recommend to book a table because all tables got full the night we were here. I ate a pasta vongole which was incredibly good and to that we drank their own wine "Wineryred" which actually went well with the food I think. Stella was not allowed to take part in the wine tasting, but on the other hand she was allowed to take part in the restaurant where we ate both dinner and breakfast. 
Rooftop pool at The Winery hotel
Everywhere in the hotel there are nice interior details including oak barrels, a small shop next to the reception and these wine racks you see in the picture below with some information about the countries where the wine comes from. Personally, I think The Winery Hotel is a cool hotel that I would love to return to! Their rooftop pool was open but it was -10 degrees when we were there so I didn't dare a chance to swim as I freeze very easily, even if the pool was heated, but I will definitely return when its summer instead 😉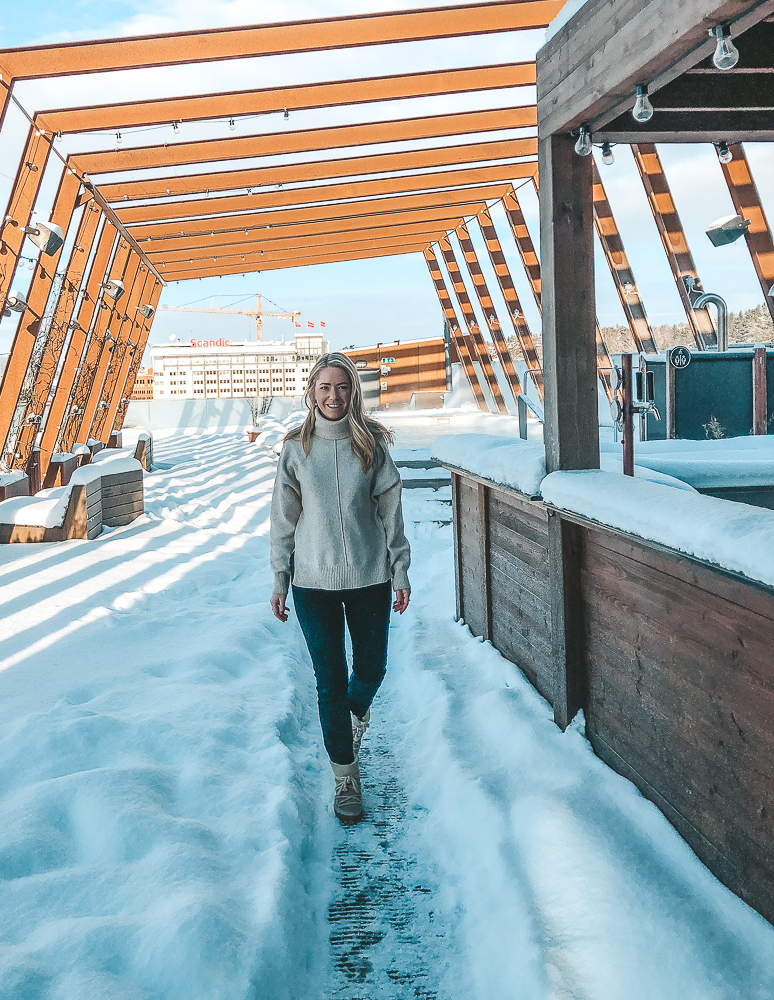 Rooms at The Winery hotel
The rooms are just the right size, fairly large to be double rooms actually and we had a small seating area by the window and it was plenty with space anyway. Bathrobe, slippers and lovely bathroom products as well as ironing board and iron were in the room as well. I paid to stay here and I am really super happy with my stay and can really genuinely recommend a staycation here! This is not an ordinary hotel, on the contrary, there is a lot to do here and you can even come here to just hang out at the bar or have dinner in the restaurant without staying over, which I will definitely do. It's a perfect place for it! 🙂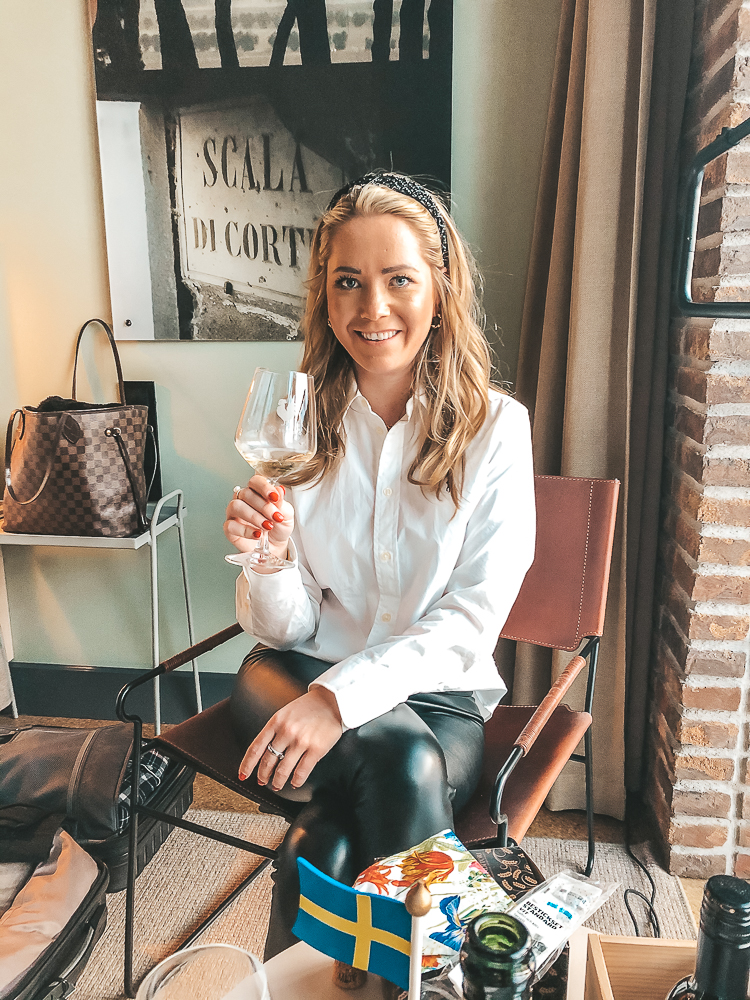 The winery hotel has become a new favorite hotel for me here in Stockholm and with this post I want to inspire more people to discover this nice hotel. Perfect to celebrate a birthday, stay over with someone you love, have a conference with work or why not have a staycation with your dog 😉
Have you been to The Winery hotel, what did you think of it?
Happy Travels!
// Charlotte