My Flight With Qatar Airways From Stockholm To Doha
Now it's time for me to fly again! This time the flight will take me be back to my second home, I had for a time in my life, Stockholm to Doha, Qatar. I'm going for few days to visit old friends and to get some more sun and heat. It's always fun to be at an airport, it happens so much all the time!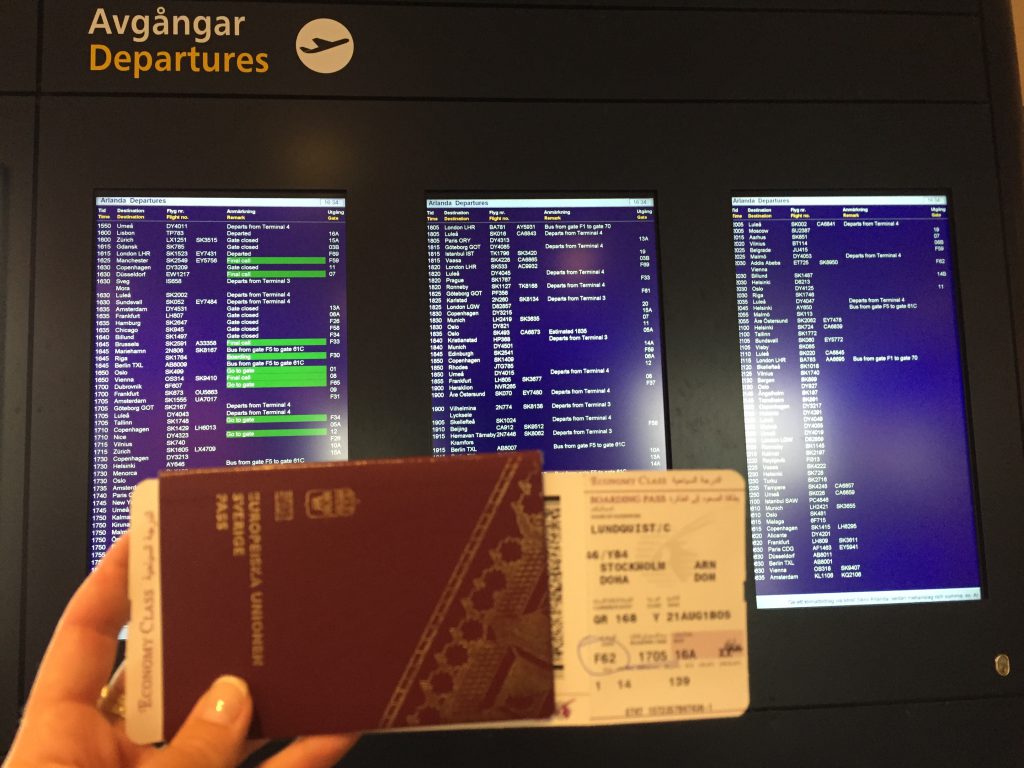 Stand by tickets
Got my seat already in the check-in, very nice! Otherwise, I always have to wait until the last passenger, that's how it is to travel as a standby passenger. Sometimes you get lucky! 🙂
Qatar Airways Dreamliner Boeing 787
Qatar Airways Business Class. One day I'll sit here when I fly with them! Looks incredible luxury!
Economy Class with Qatar Airways
Instead, I have to sit in their Economy class. Their seats are divided 3-3-3 with two aisles.
Air China was parked outside us at Stockholm Arlanda Airport and became my view during our delay…
Far away you can see the runway at Stockholm Arlanda airport as we just took off from.
The most beautiful view !!! A summary and rating of the airline Qatar Airways will soon be up on my blog, stay tuned!
Happy Travels!
// Charlotte