My Flight With SAS in Economy Class From Stockholm To New York
It takes 7 hours and 40 minutes to fly from Arlanda to Stockholm to New York, Newark Airport with SAS. Make sure you have enough things with you that you can do during the flight. I recommend a book, if you are not keen on watching movies. Or why not take the opportunity to sleep, you have to be sure to be alert when you have arrived in New York! 😉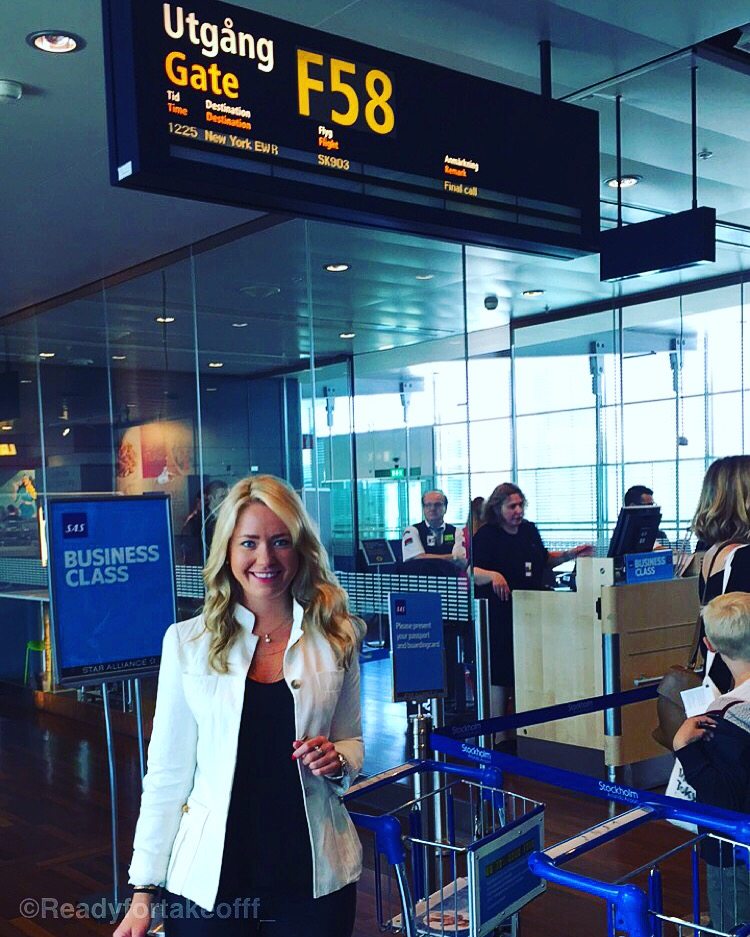 Bye Bye Stockholm- Hello NEW YORK!!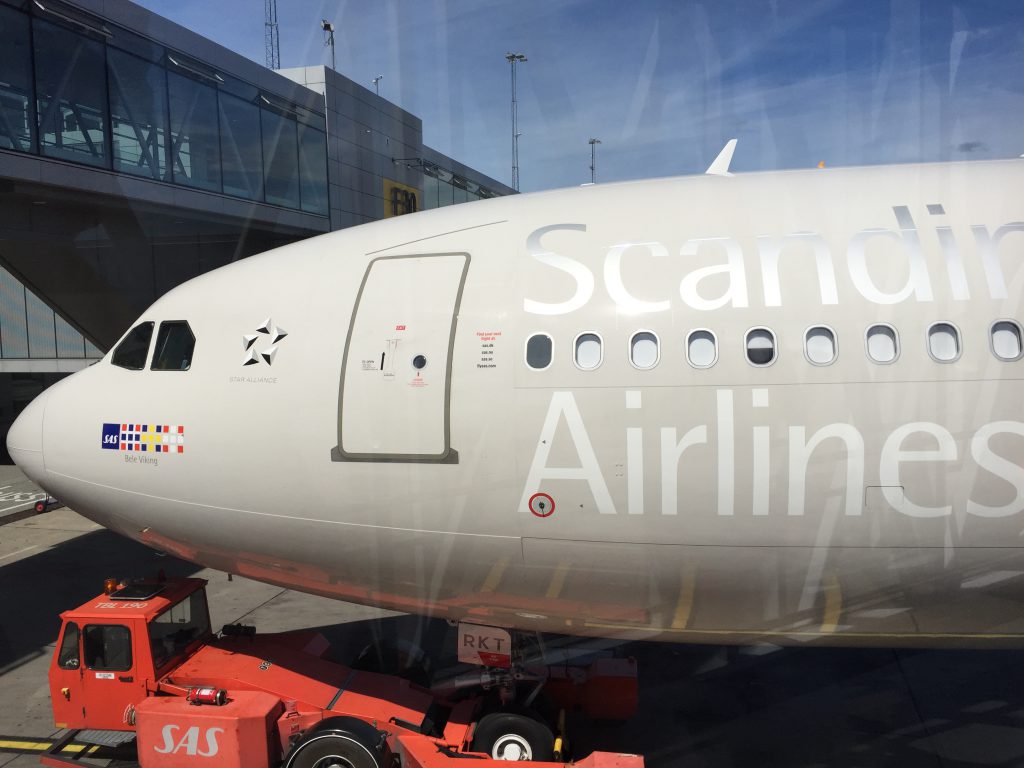 SK 903 ARN-EWR with SAS Airbus 330 
What a beauty!
In the front of SAS Aircraft you find Business Class (I would have loved to sit here!)
Here the seats are divided 1-2-1 with a lot of space.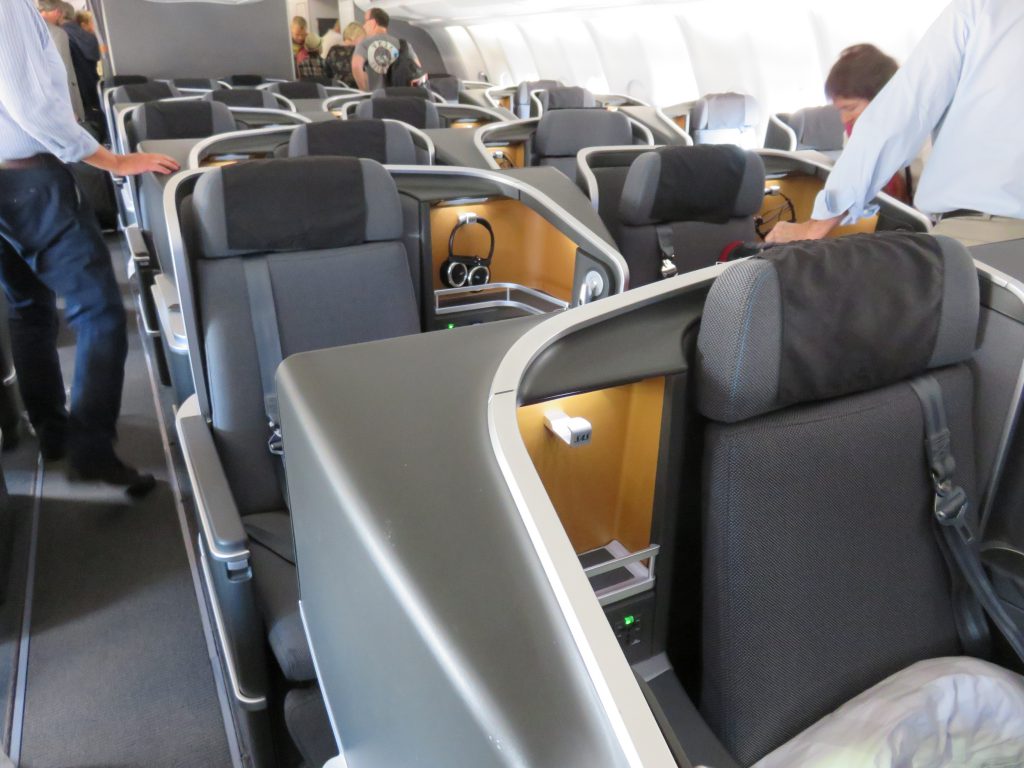 Seats in the middle are shielded from each other, so it feels like you are sitting by yourself. A little bit boring, I think. I mean, if you have travel company I want it to be able to talk to each other. With the screens in the middle it is not really the same.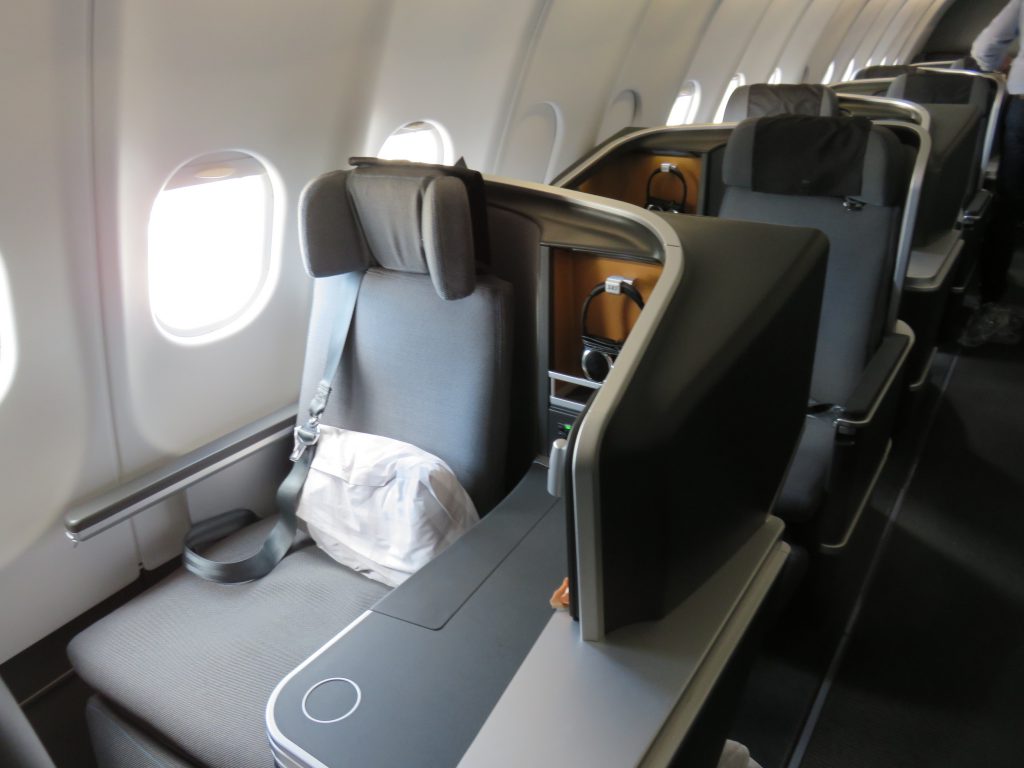 As you can see, in a Business Class seat, there is an additional belt that goes across your chest. Why? The TV monitor is sitting so close to the passenger that if something should happen to you as a passenger you will fly straight into the screen, so close is it.
After Business Class you have SAS PLUS and in the end of the aircraft you find Economy Class where we were sitting.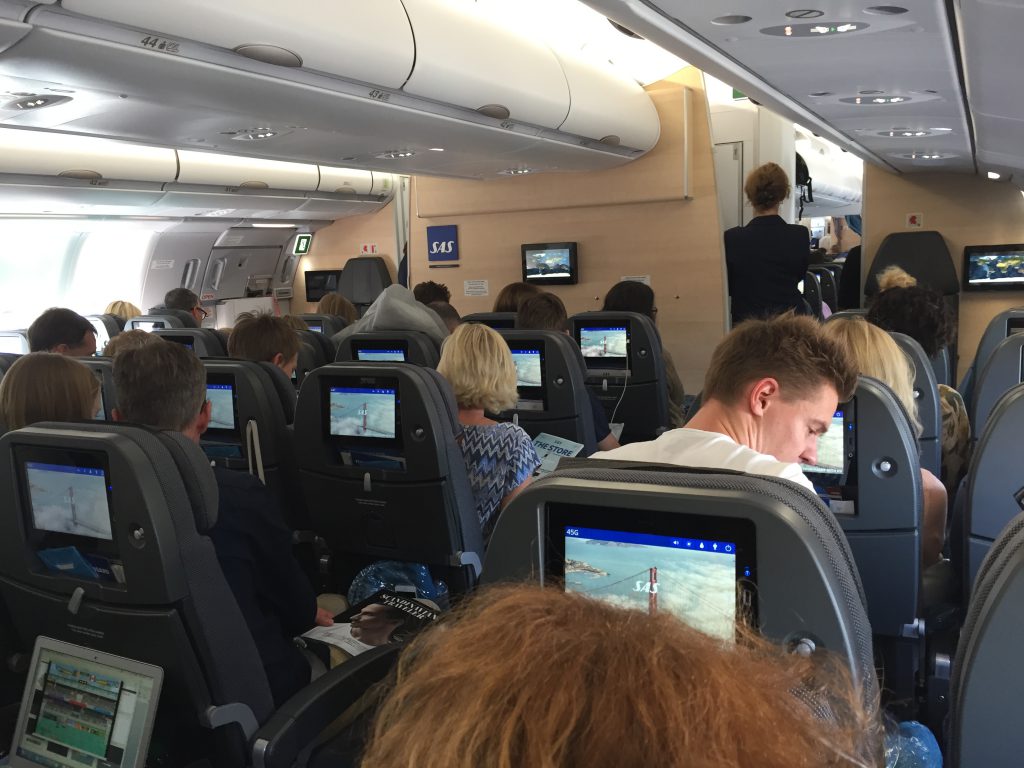 The cabin in Economy Class is divided 1-2-1 with 2 aisles.
The Flights Rose:
Must give positive feedback to SAS and their new cabin with updated TV monitor (screens) and chairs. Very stylish and very flexible screens to click around on. It was even enough with legroom in Economy, much better than expected. Thumbs up for this!
The Flights Rice:
I miss their travel magazine Scandinavian Traveler to read on paper. You can only download it on the app before boarding but here I would like to have the magazine to read in my hand while I fly. If nothing else as a pastime 🙂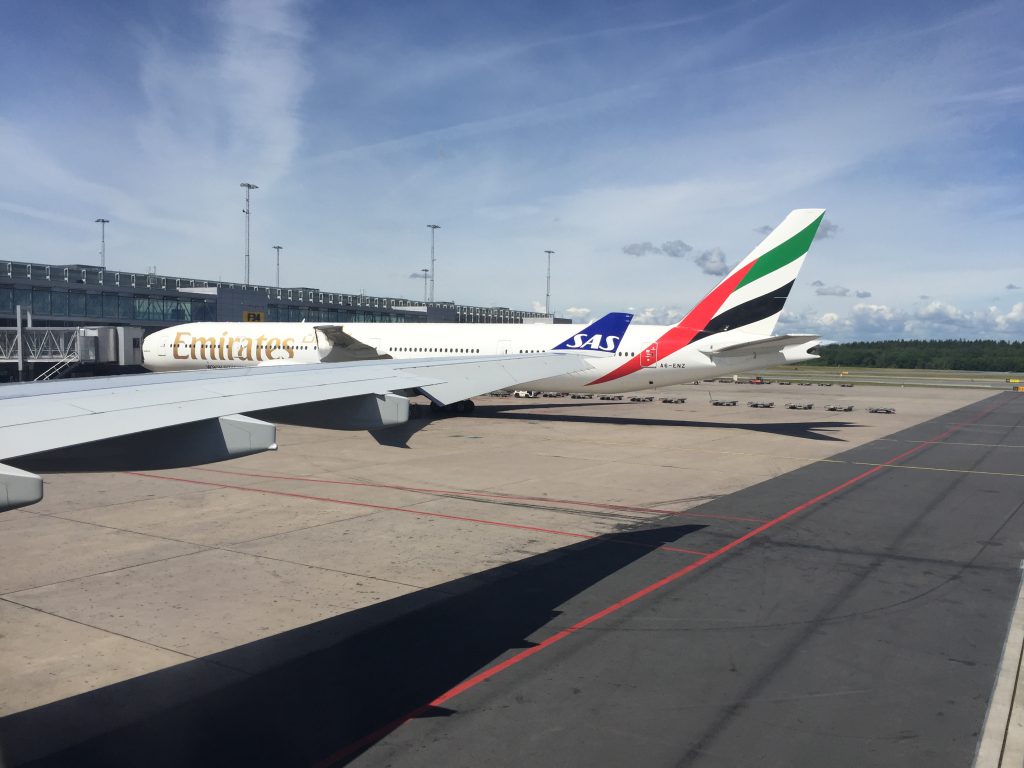 Not a bad view for the one who loves sitting by the window 🙂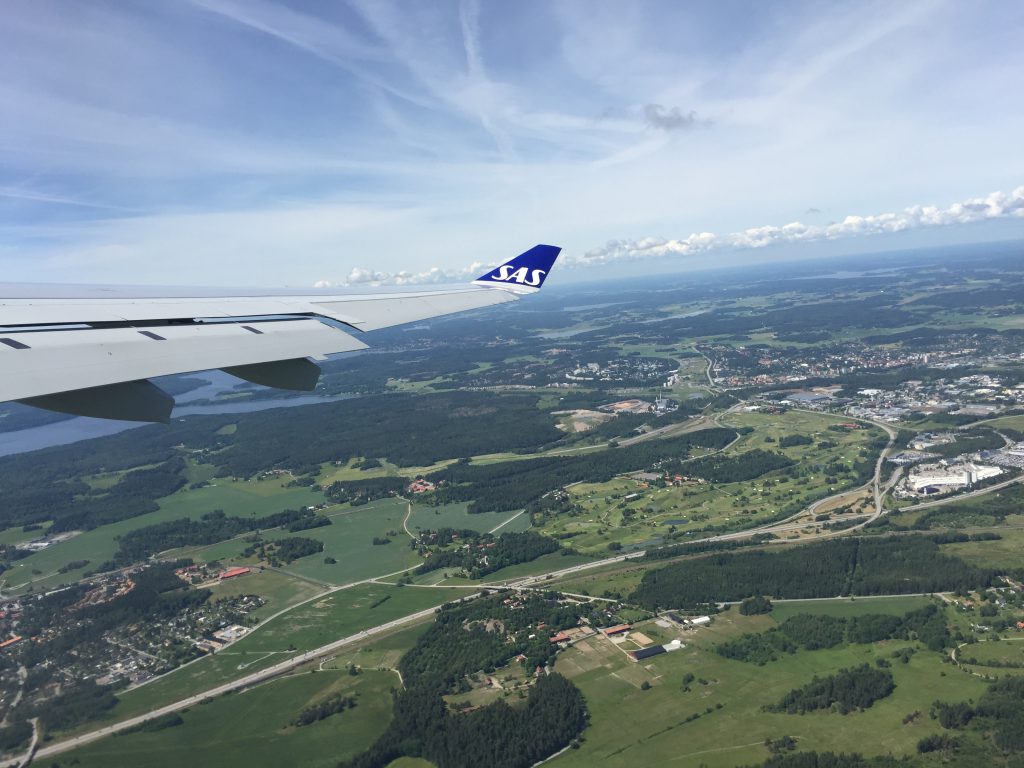 Stockholm is beautiful from above!
I love to sit by the window!
Have you been flying with SAS to New York, what did you think about the aircraft? Get your ticket to New York here.
Happy Travels!
// Charlotte