My Practical Tips For Seychelles – Good To Know!
Seychelles is a real paradise! I fell in love the first time I visited Seychelles, as a Flight Attendant 2013 and can return to Seychelles over and over again. This time I stayed at Seychelles for more than 24 hours and there are some practical tips that may be useful to keep in mind before you go to Seychelles that I want share with you in this blog post.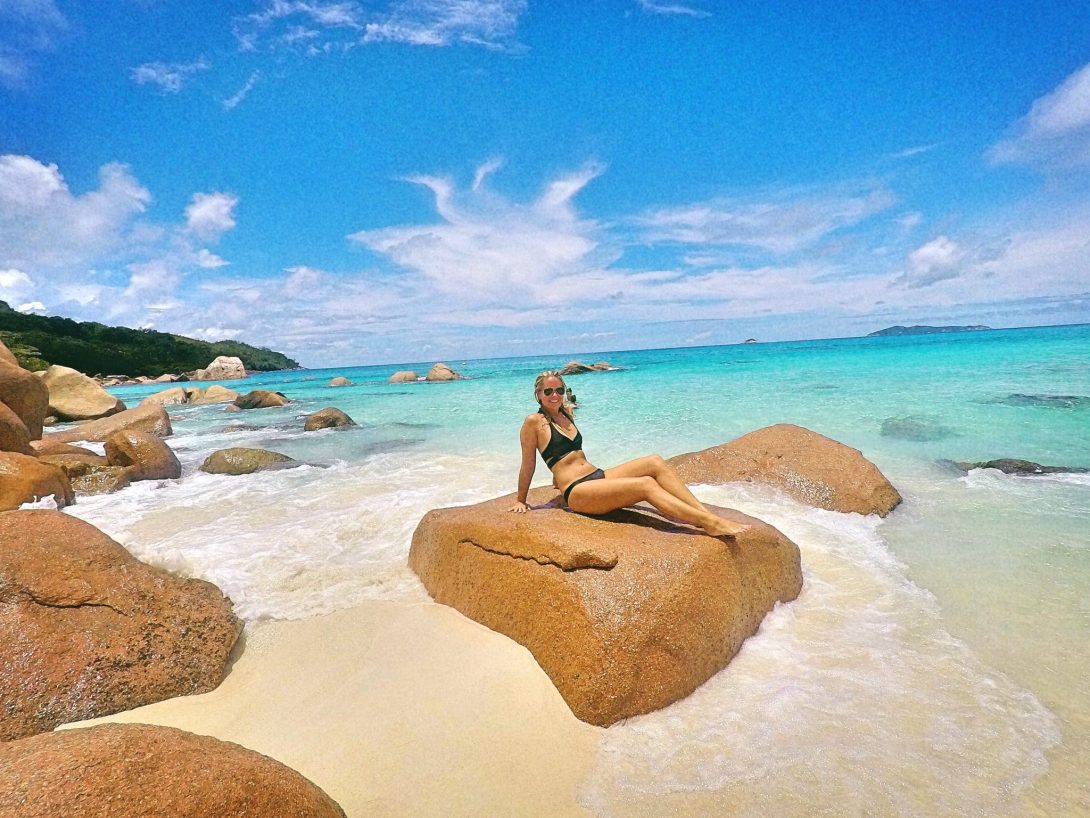 My Practical Tips For Seychelles – Good To Know!
Seychelles is truly a paradise and it can be the most amazing destination I've ever experienced. It is so romantic in every way and a perfect destination for newly engaged couples or as a honeymoon trip. But you should know that it's quite expensive to visit Seychelles, according to me. Everything from taxi to food and accommodations, so expect that your trip will cost more than you expected but it's definitely worth it!
To facilitate your trip to Seychelles, I have written all my super practical tips that I recommend to keep in mind before traveling here. These tips are based on my own experiences from when I have visited Seychelles myself.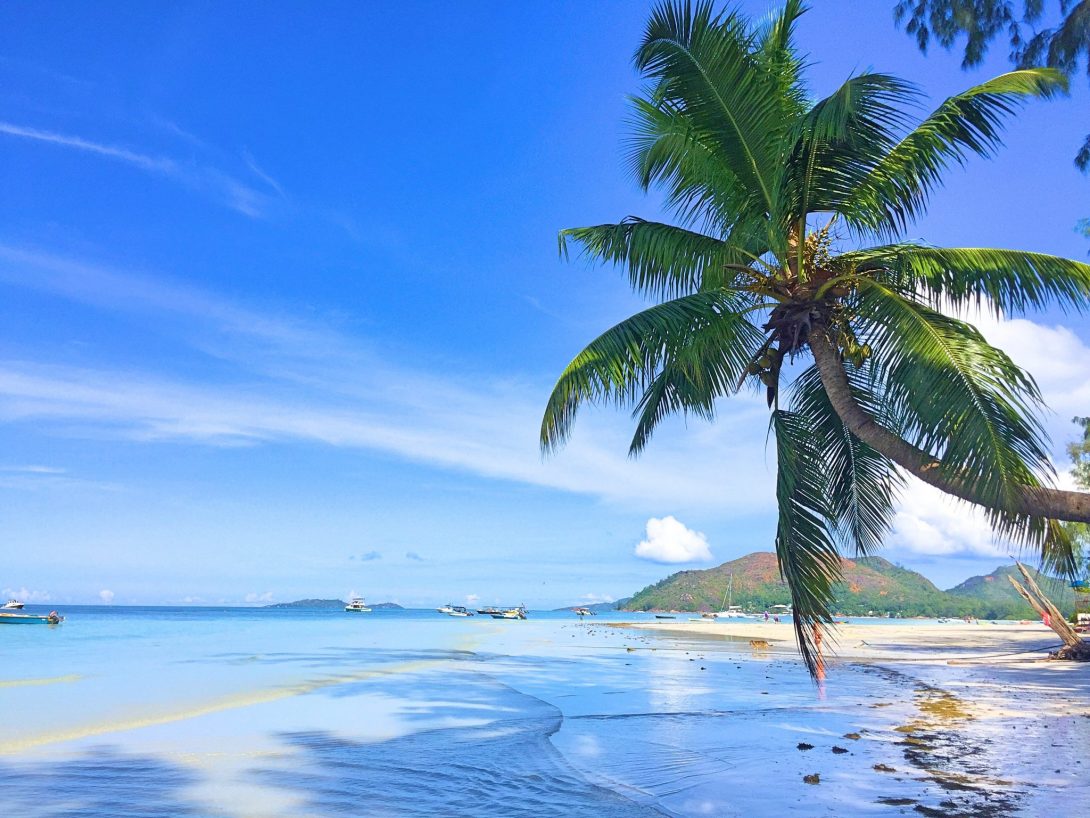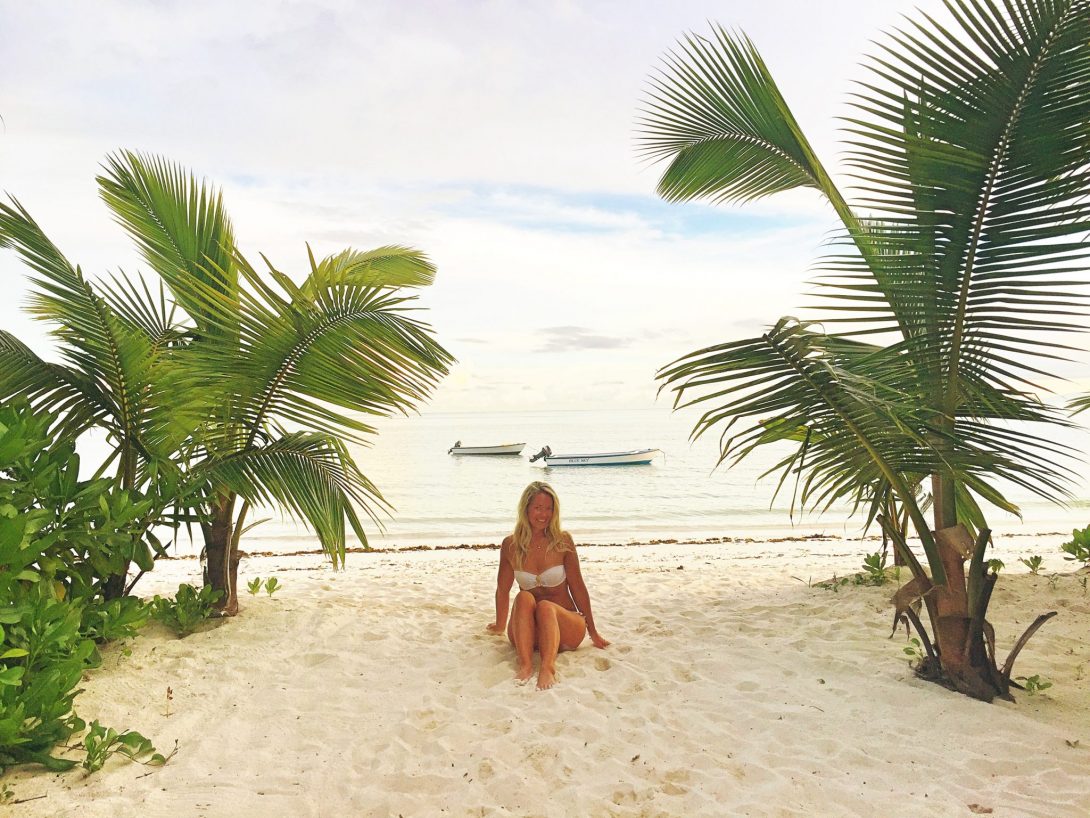 Visa
Visa is not required when you travel to Seychelles from Sweden. You will receive a landing card onboard the flight that you must fill out before landing, but you don't need to apply for any visa in advance. On the other hand, you will get a very nice and different stamp in your passport, so don't forget to check it out!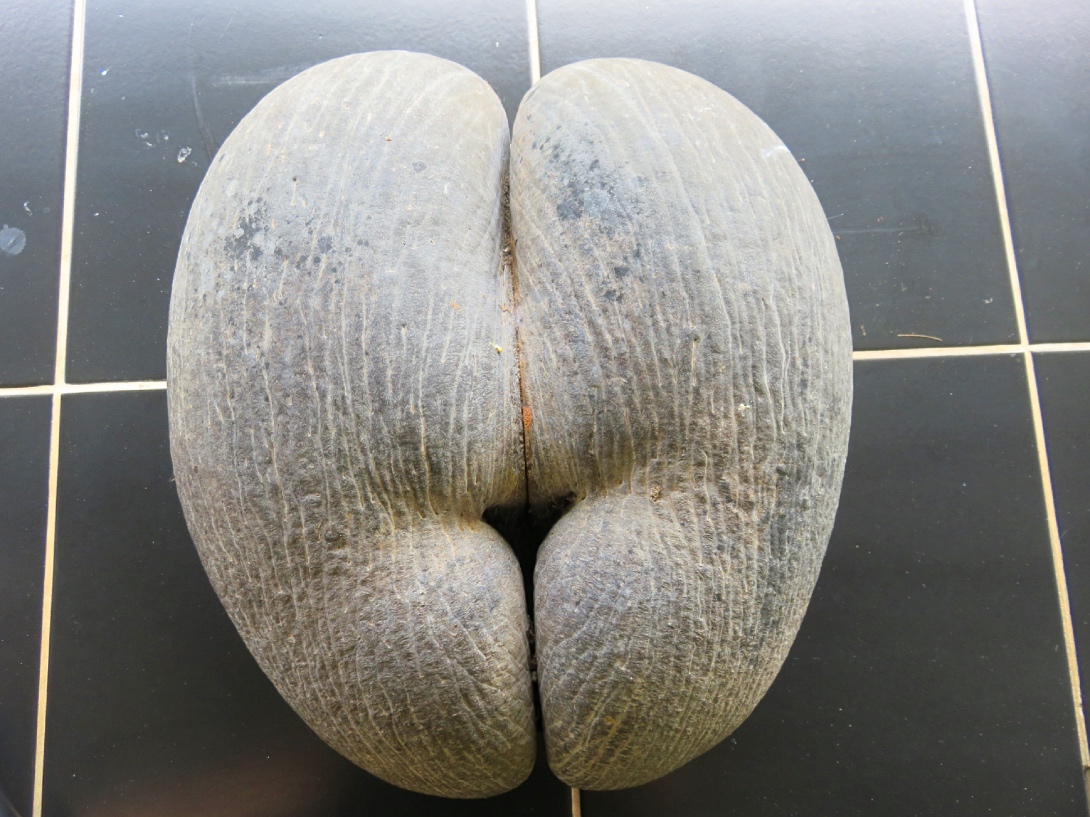 Taxi
Ask the taxi driver how much your trip will cost BEFORE you jump in the car. There are taxameters in all taxis and most drivers use it but for safety reasons, double check what the price will be. However, note that taxi is really expensive on Seychelles! You won't pay under 30 US Dollars/ each way no matter where you are going.
Salesmen on the beach
There are a lot of salesmen who wants to sell their excursions to you, if you are laying on the beach. It's just to ignore them if you are not interested. Do you say "no thanks" they will leave you at once, which is good.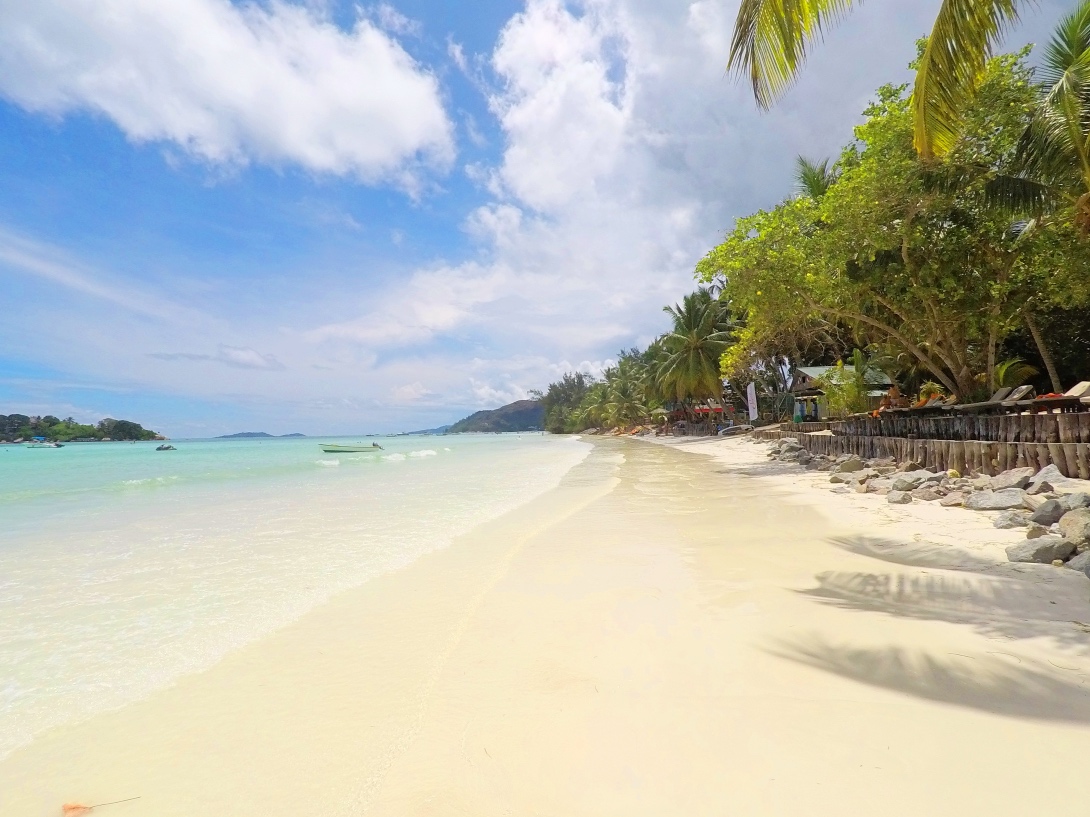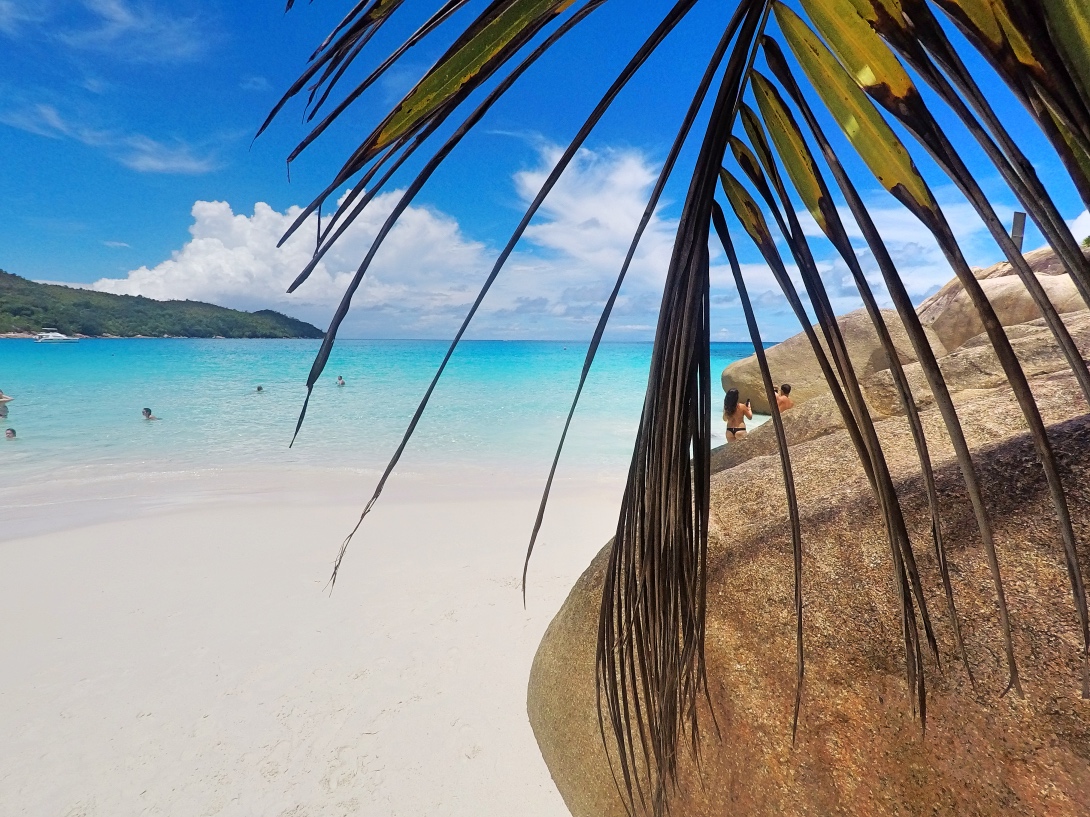 Rent a car
My tips is to rent a car if you go to Praslin Island, it will be cheaper for you, especially if there are several things on Praslin island you want to do, it will be cheaper if you rent a car. It cost around 50 Euro/ day.
Left Traffic
Keep in mind that it is left hand traffic in Seychelles! Likewise, the steering wheel is also on the "wrong" side in the car comparing to Sweden. May be good to know before coming here and renting a car.
The Ferry between Mahe and Praslin
If you want to go to Praslin or La Digue Island, the ferry is the only option for La Digue island. Whatever island you want to go to, the ferry always goes first to Praslin Island and then to La Digue, but check out the boat times when departing to La Digue from Praslin Island because it's not everyday! (I have experienced that).
The boat between Mahé and Praslin island takes 1 hour and costs 853 Seychelles rupies, about 70 Euro/ each way – in my opinion, very expensive! It is possible to pay with Visa or Mastercard, as well as cash in their own currency, Seychelles rupies. The ticket office is open until every departure. There is a boat at 10.30 am from Mahé to Praslin, which I took due to that I landed at 9 am in the morning with Qatar Airways and had time to catch that ferry. You can also see the boat schedule and buy your tickets through this link if you want. 
The prices on Seychelles
Seychelles is an expensive island according to me. Everybody knows how to charge here. Especially the ferry and the restaurants, not to mention taxis that cost a fortune unfortunately. Be prepared to spend money while staying here, maybe more than you usually do on a vacation or expected.
Euro
In many restaurants, souvenir shops and supermarkets you can pay with Euro if you haven't exchanged money to Seychelles rupies. Here it is more common to show prices in rupies and Euros, not as much in US dollars. My advice is that, if you go to Seychelles, bring Euro and not dollars.
How to get to La Digue Island
If you want to go to La Digue Island, the only option is to go by boat through Praslin island, there are no direct boats from Mahé to La Digue. You can see timetables and book your ferry tickets from home if you don't want to buy it at the ferry terminal in Victoria, which is the capital. You can do it here but be prepared that the ferry can already be full. If you can, preferably buy a return ticket at the same time, but then you need to know which date you will return so they can register that in their system.
Where to stay on Praslin Island
If you go to Praslin Island, stay on the north side of the island, in the area called Anse Volbert if you want sunrise and on the south side, Grand Anse if you want sunset. Personally, I think the northern part of the island has the nicest beaches. The beach Cote D´or, also known as Anse Volbert, is a pleasure to visit! Here you will find restaurants, hotels, bars, sunbeds, boat trips, etc. Incredibly nice beach where this picture is taken from.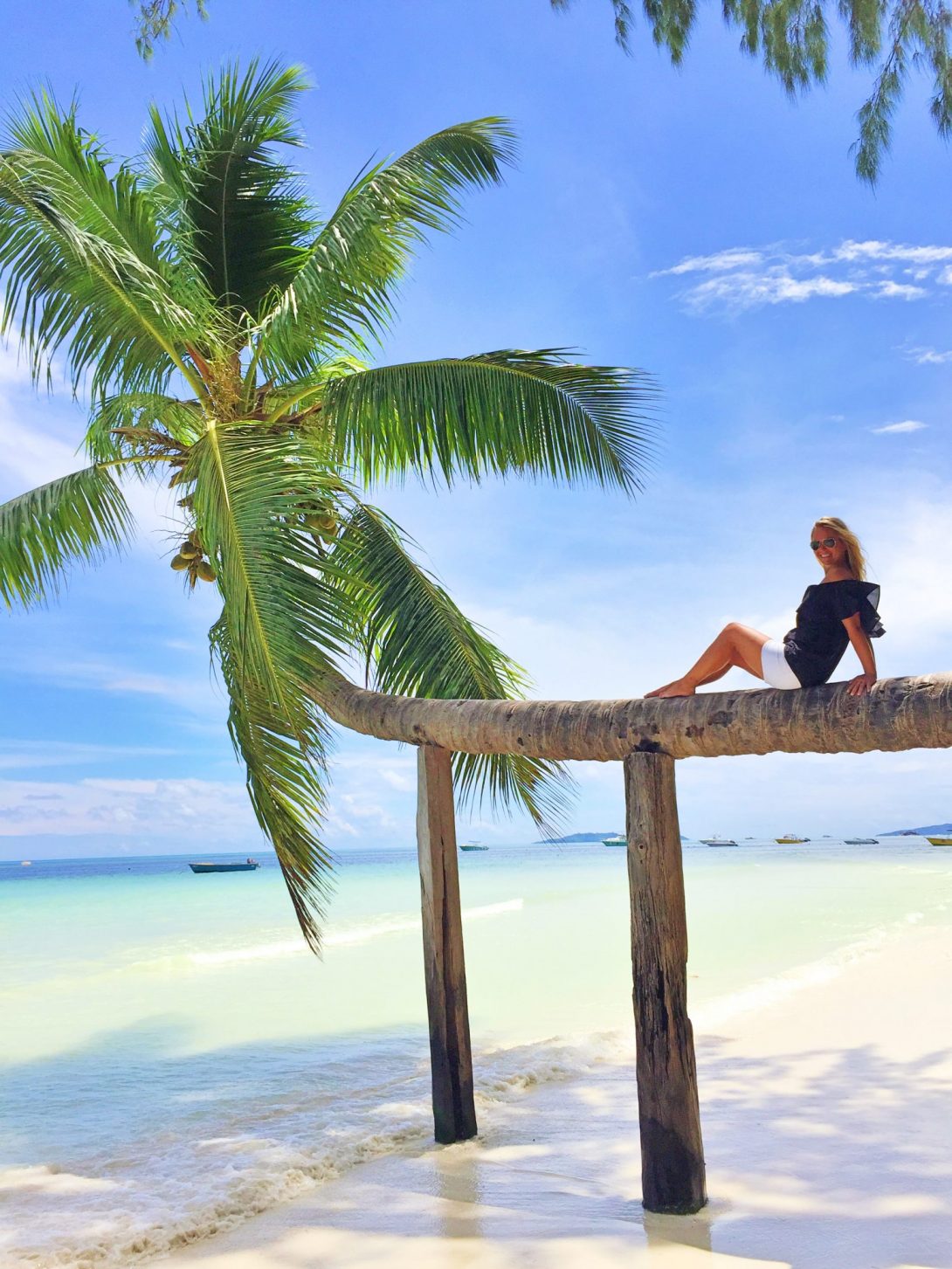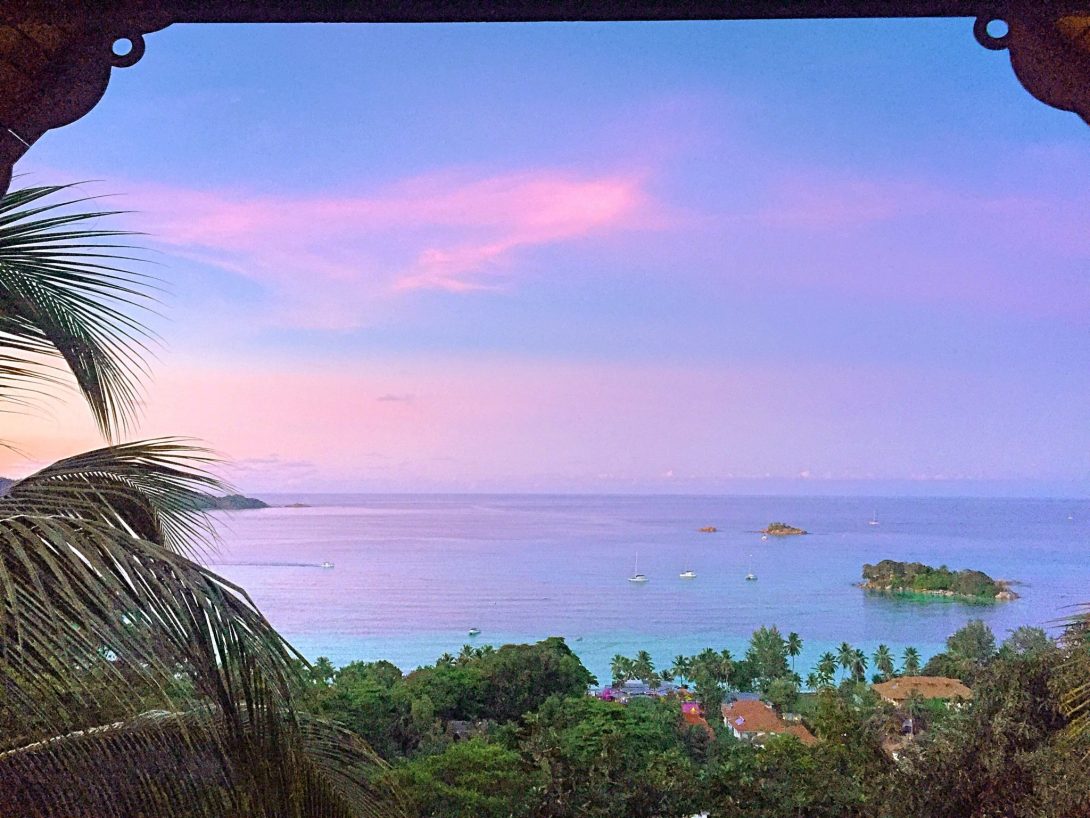 I stayed at at place called Mango Lodge, which is located in Anse Volbert area and I loved the view from here. It is like a cabin where you can cook your own meals if you want to.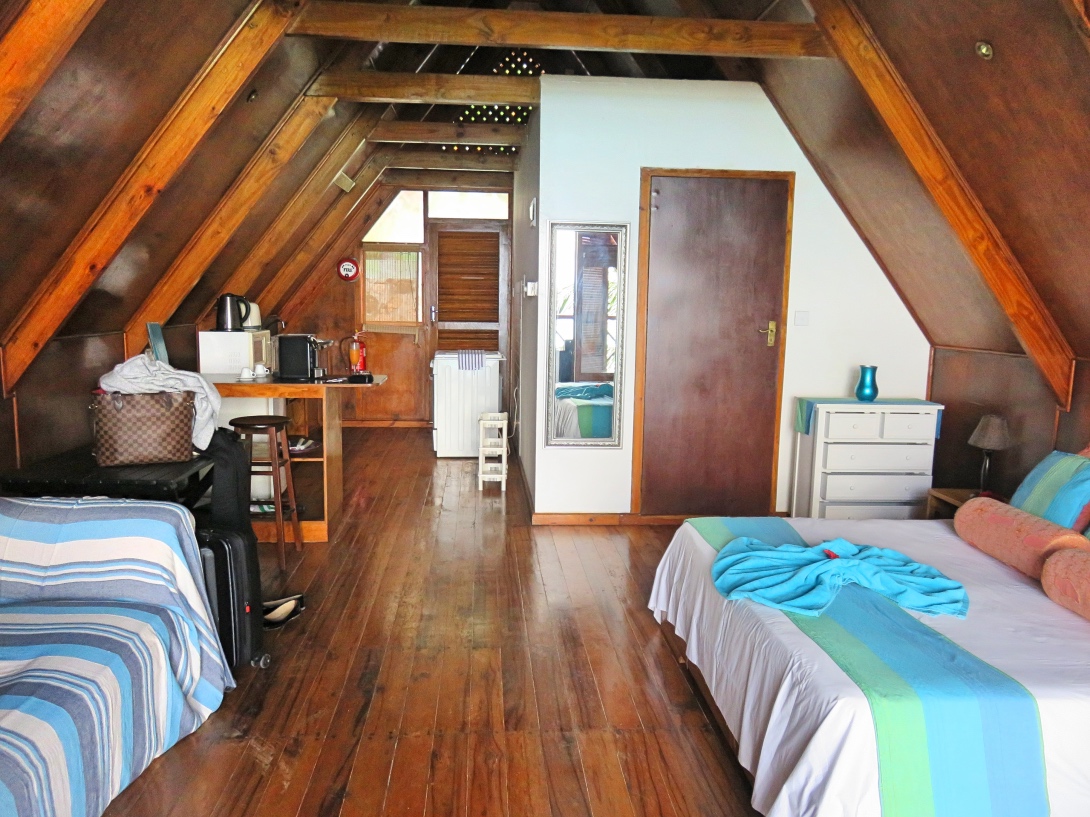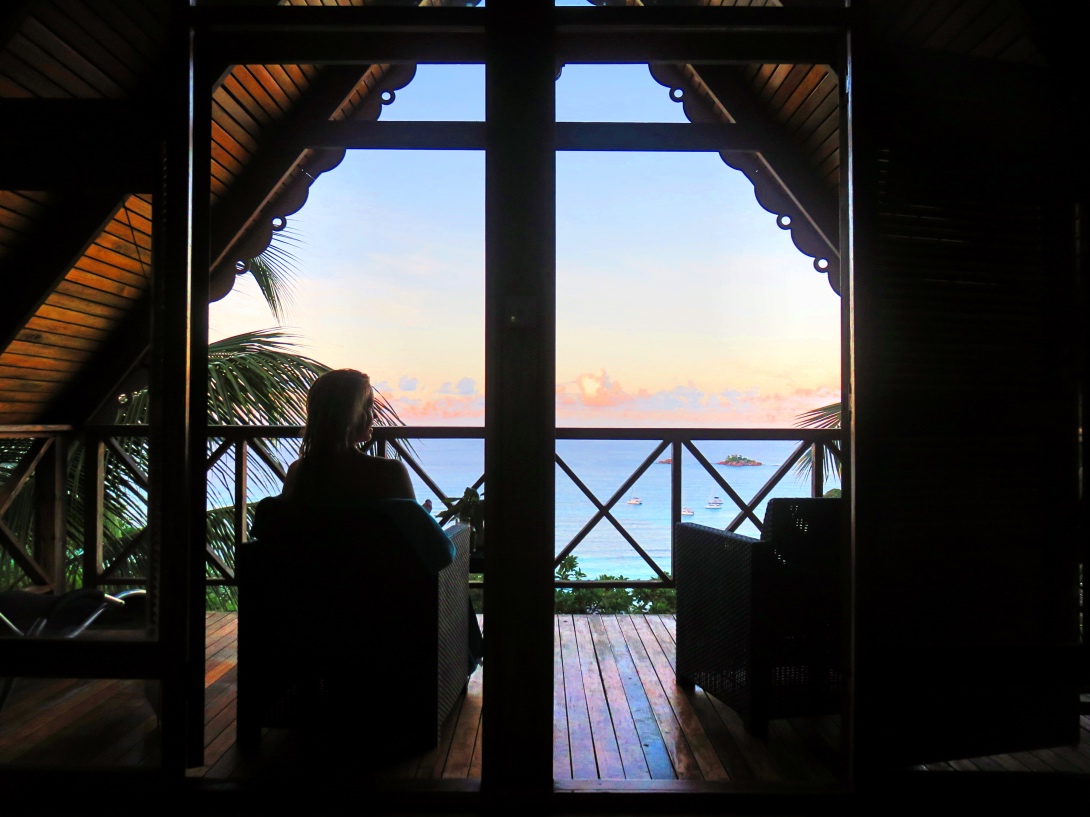 Seychelles is really paradise on earth and I can strongly recommend going here! 🙂 I hope this tips will help you facilitate your trip to Seychelles!
Here you can read practical information about other destinations:
Happy Travels!
// Charlotte