Add a Swiss Army Knife To Your Packing List
I bought this folding swiss army knife and will put it as a new addition to my packing list! It will always be in my suitcase so I know that it is always with me on my trips in the future.
(Note: Keep in mind that you may not have it in your purse or hand luggage, then security at the airport will take it away from you because it is sharp objects).
It is very handy to have with you, most of the functions you need during the trip is there. It is available in different sizes and different numbers of features. I chose 14 functions, it suits me but there are even more and there is less too if something else suits you.
Below are the 14 features I can choose between: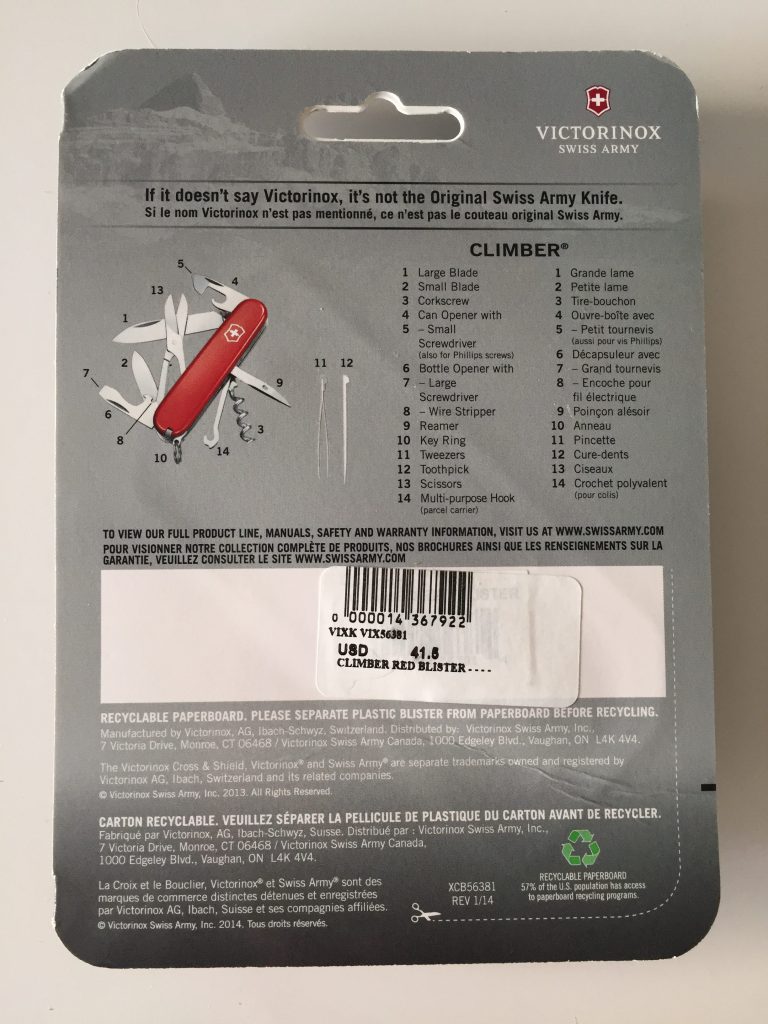 Do you have this knife? What do you think about it? Know more about their products here.
Happy Travels!
// Charlotte