The Best Rooftop Bars in Bangkok, Thailand
For those who are following me knows that I love to visit rooftop bars, no matter where I am in the world. If you want to read all my reviews of rooftop bars I have visited so far around the world, you can read them by clicking here.
I have visited a lot of rooftop bars also in Bangkok, which may have among the coolest rooftop bars in the world, according to me. I love every single one, because they are so different and really cool. In this blog post I will share the rooftop bars that I like and can strongly recommend to visit when you are in Bangkok 🙂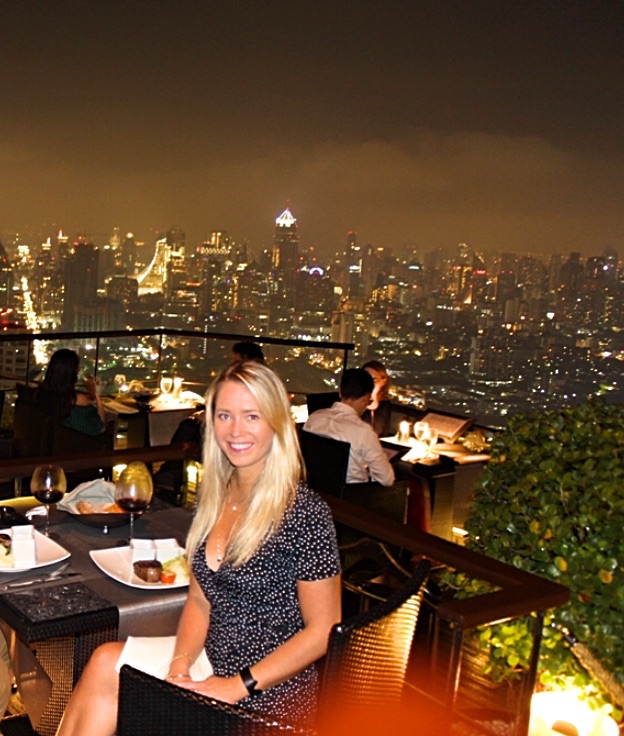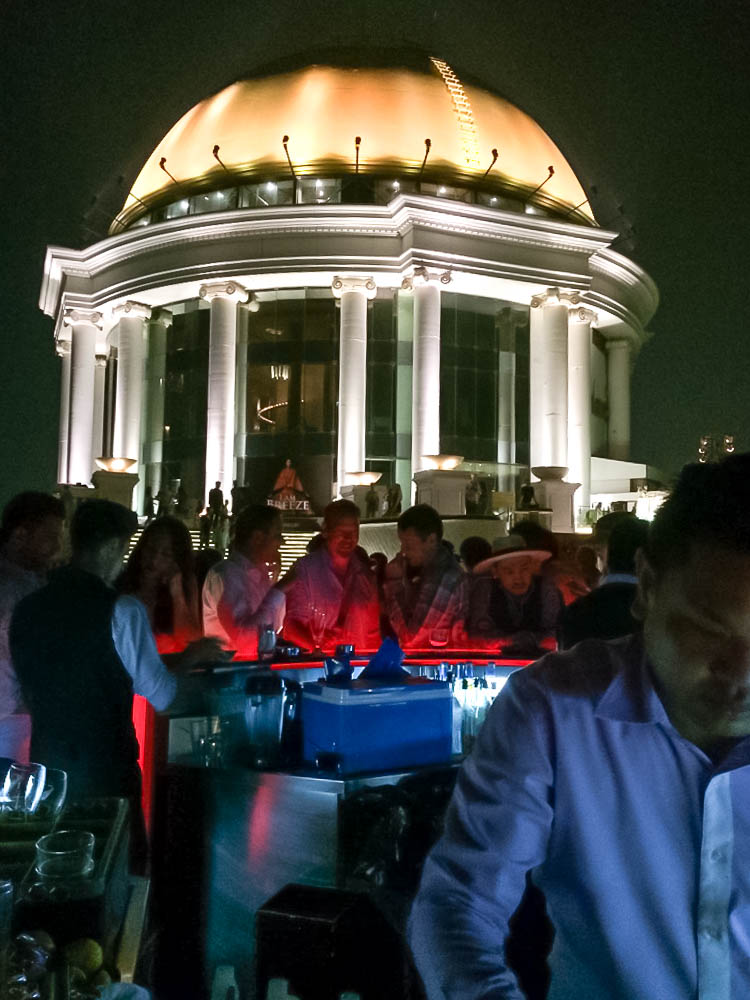 Here are the best rooftop bars in Bangkok, Thailand:
Sirocco at Lebua State Tower
If there is any rooftop bar you must visit in Bangkok, it is Sirocco at the Lebua State Tower. This is my absolute favorite rooftop bar with 360 degree views over Bangkok. This rooftop bar actually beats most of all rooftop bars here! You can have dinner (extremely expensive though) at the Sirocco restaurant which is adjacent to the bar called Sky bar, which shares the same area on the 63rd floor. Together, this place is called Sirocco Sky Bar Bangkok. I would recommend coming here for a drink and going out on the glass platform that surrounds the bar for best view. Dress code applies here, so leave your flip flop and t-shirt at home.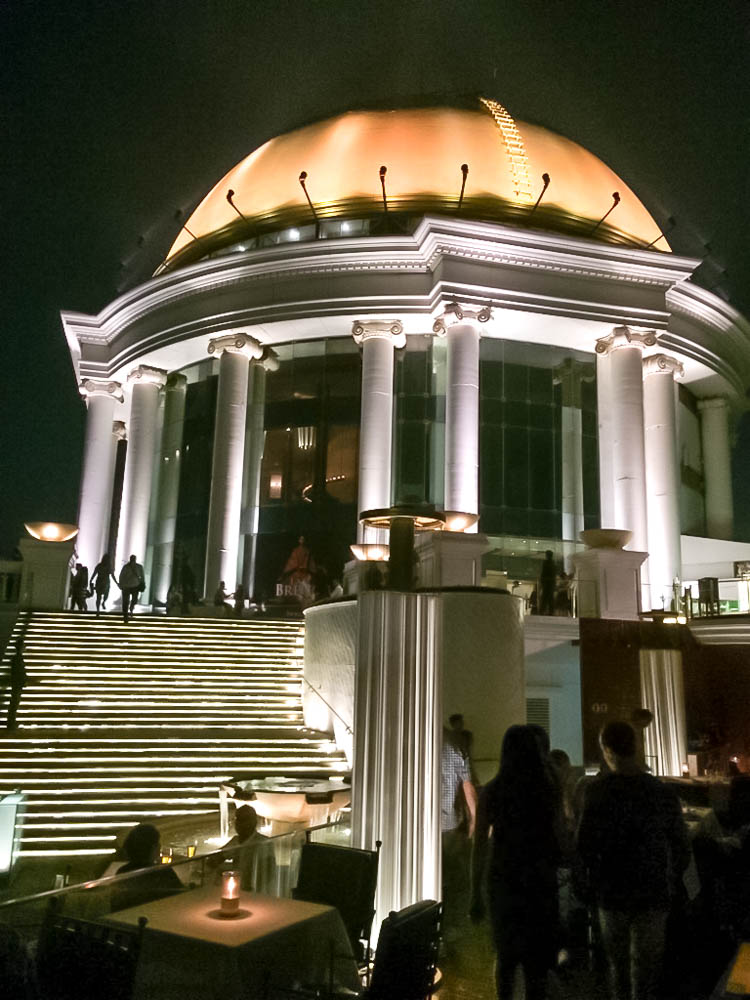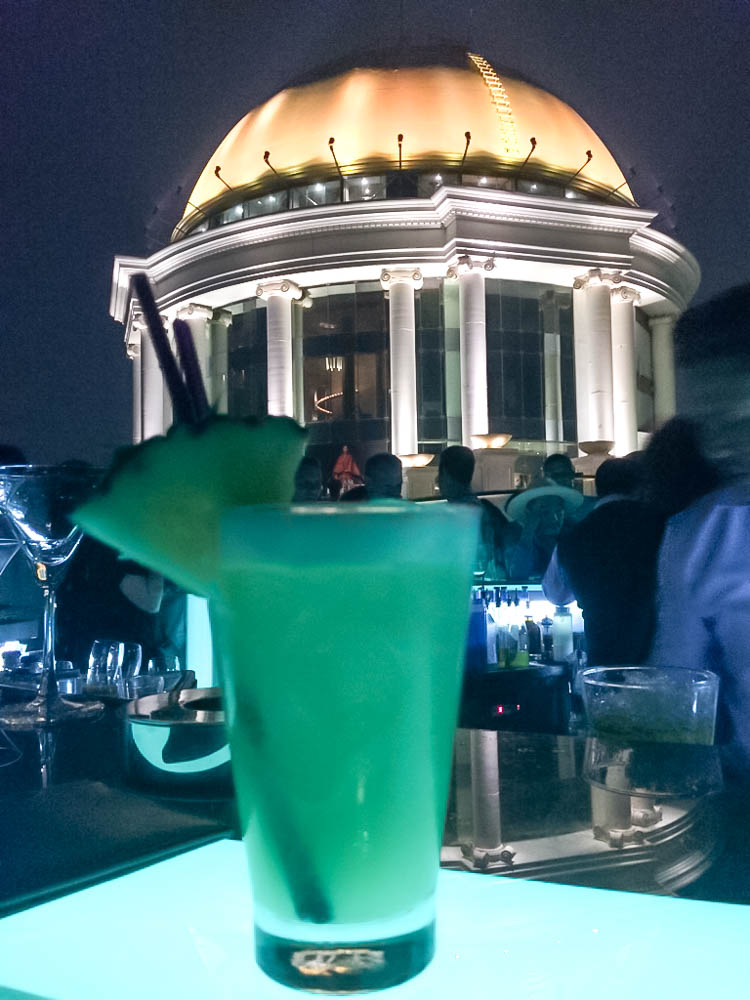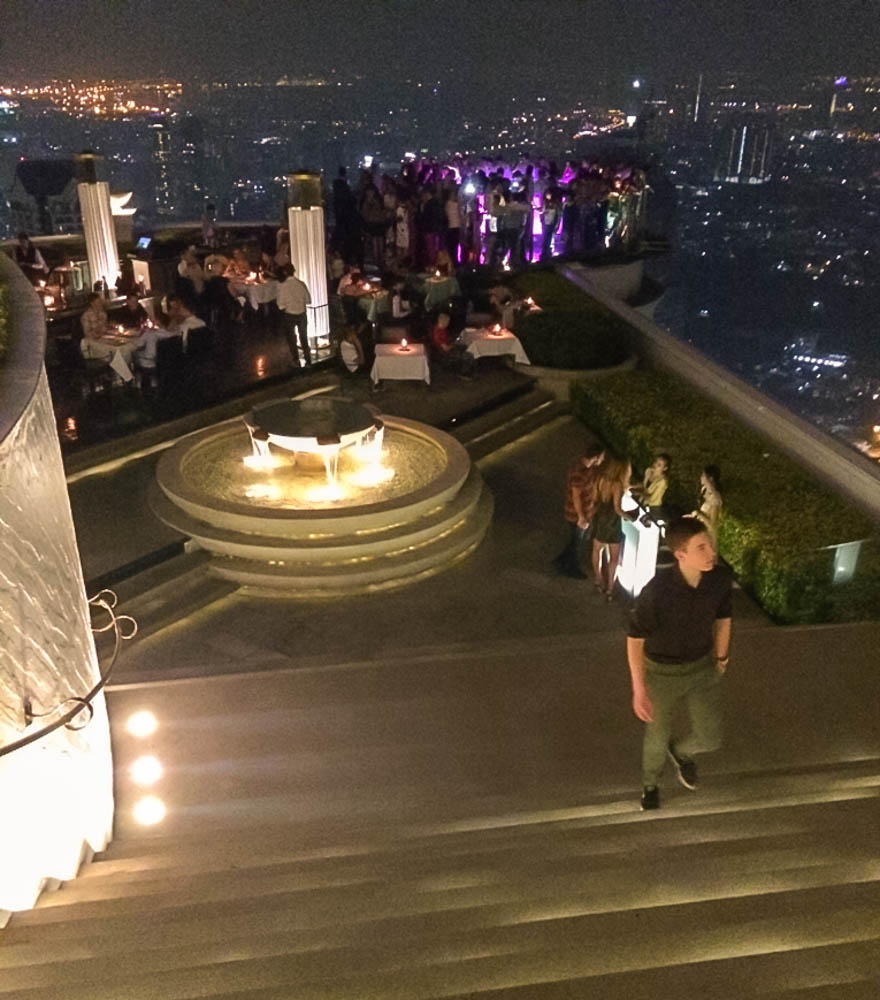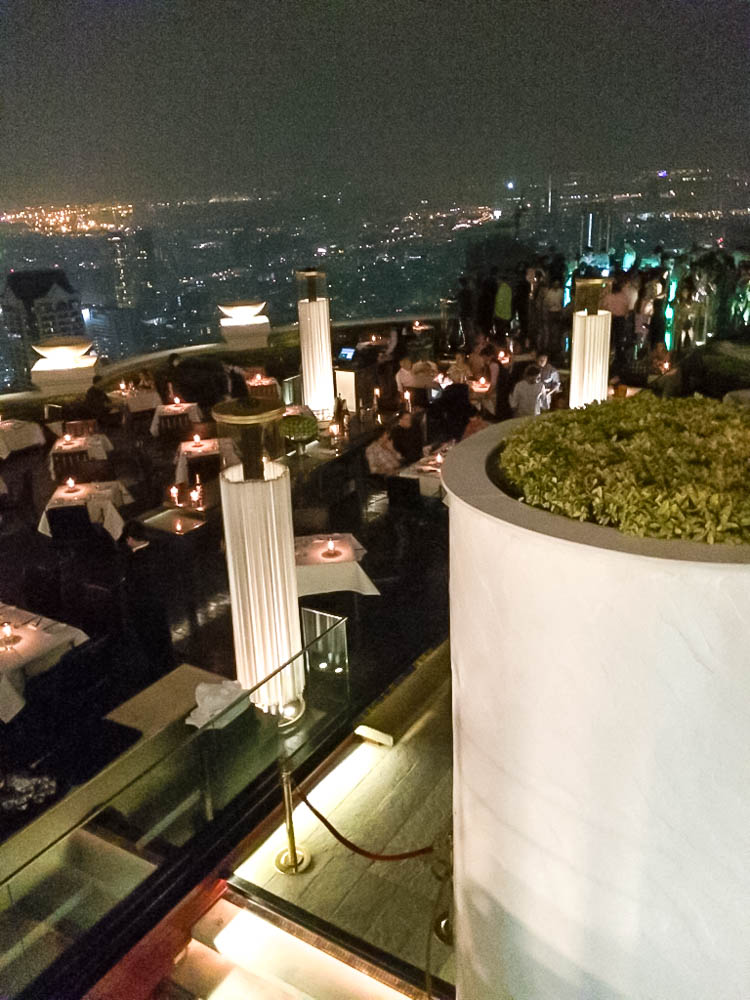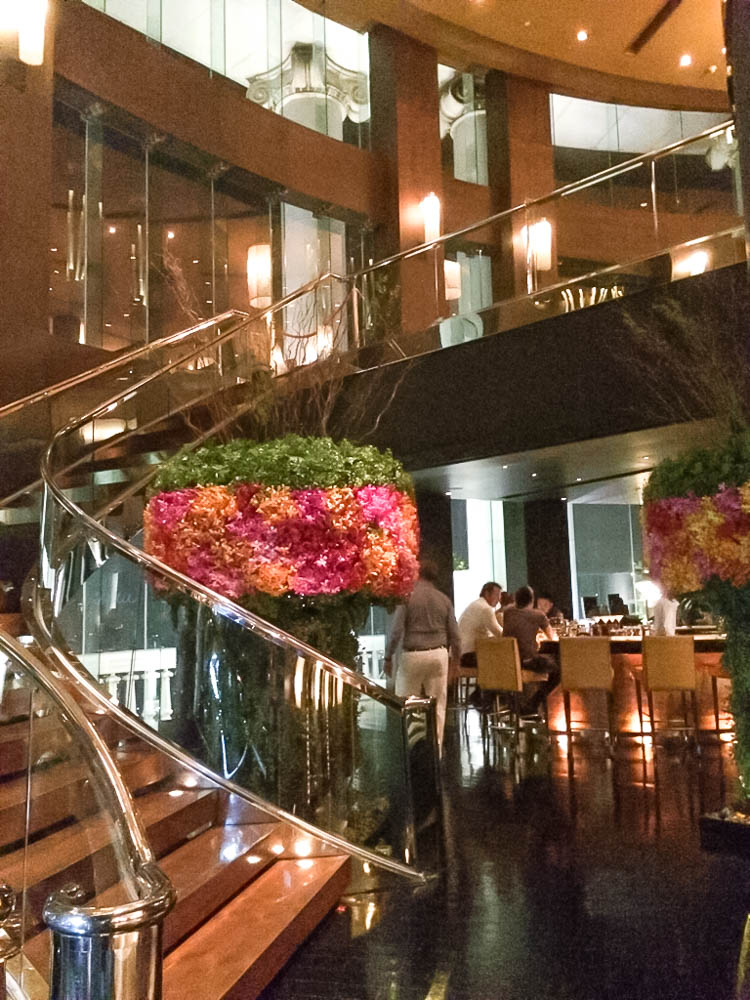 Moon Bar, Vertigo at Banyan Tree Hotel
Also this bar has dress code, in other words no flip flop or t-shirts here either. Vertigo is called the outdoor restaurant on floor 61 at Banyan Tree Hotel and the rooftop bar is called Moon skybar. Both of them are located at the top of the hotel's lookout point, which looks like a ship, whereupon they are in each end of this ship. Dinner at the Vertigo Restaurant costs a lot but is actually so worth it! Round off your dinner with a drink afterwards at Moon Bar, just steps away from Vertigo restaurant.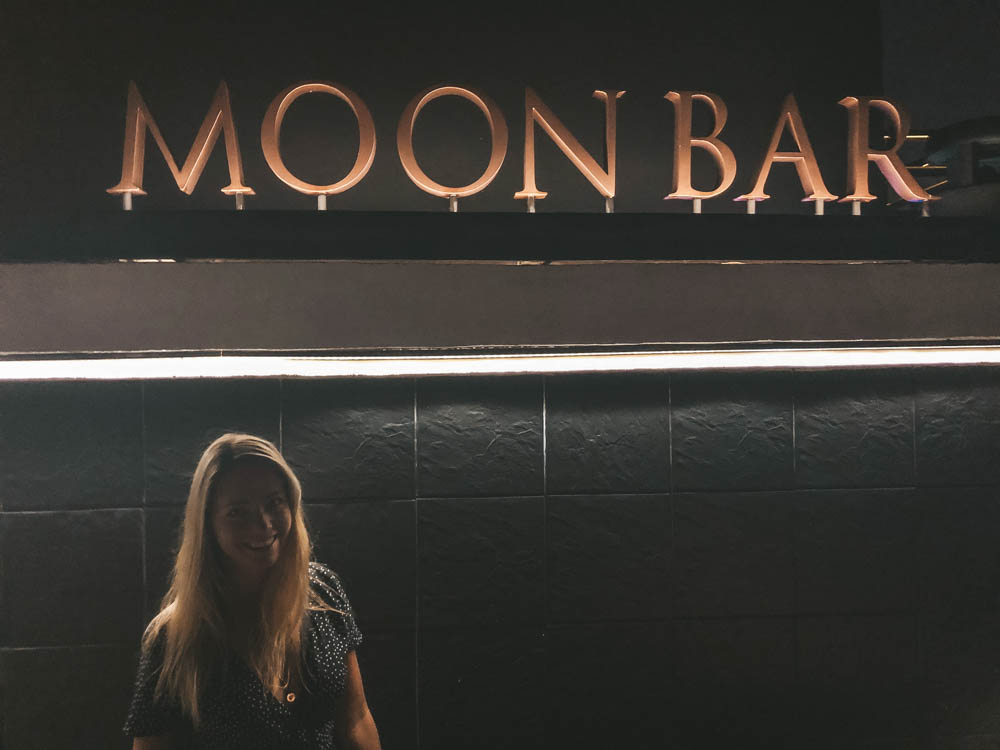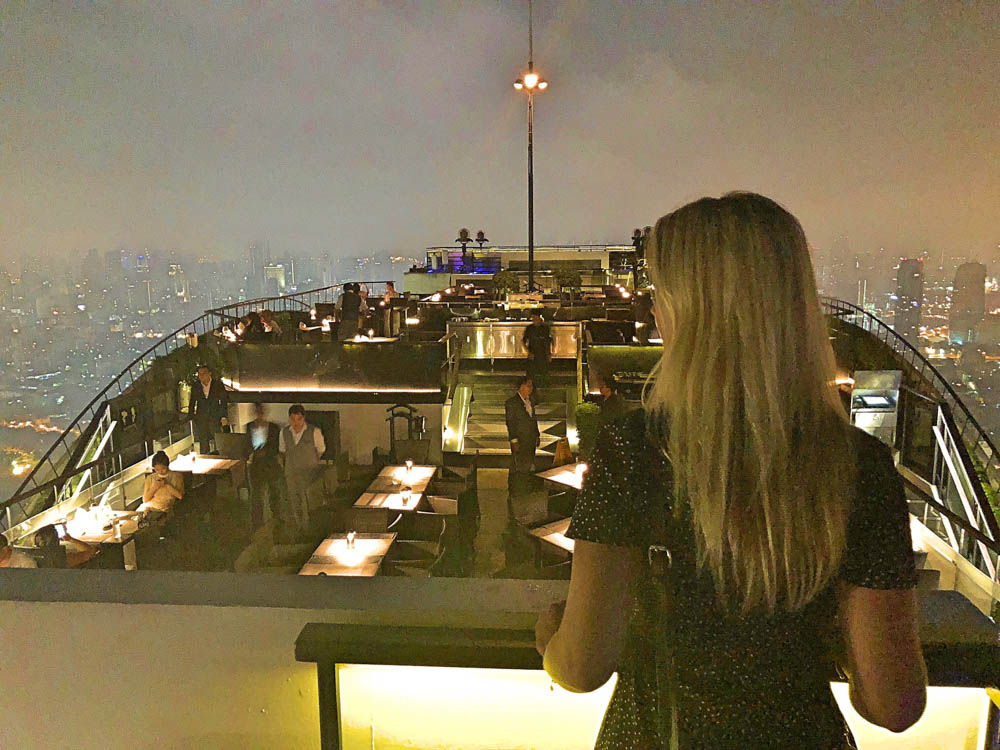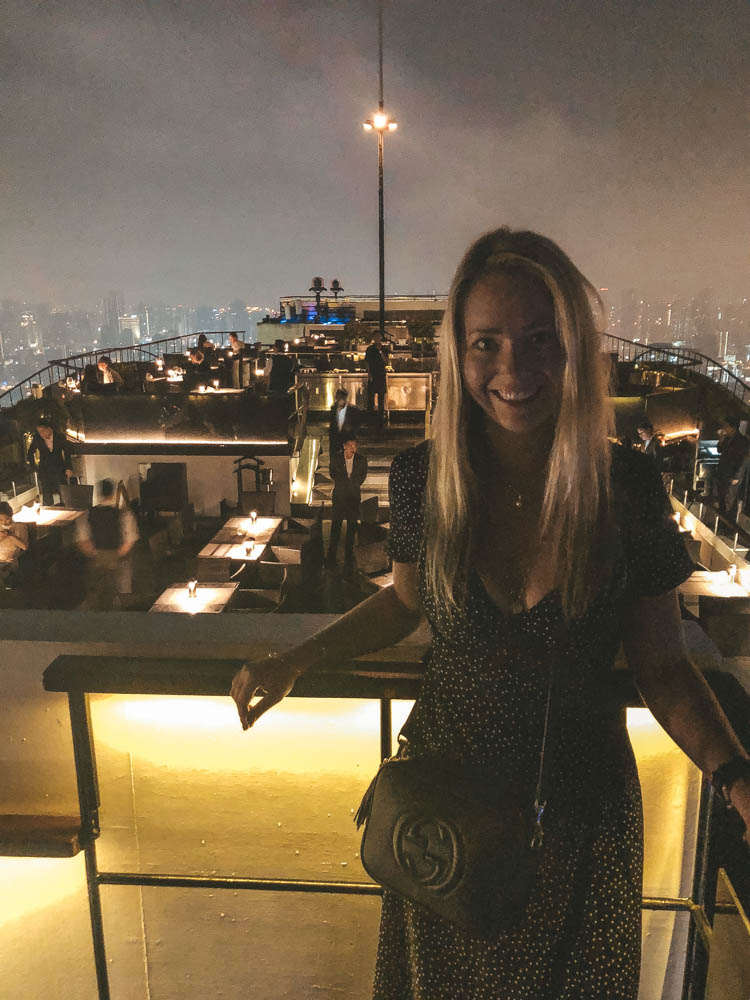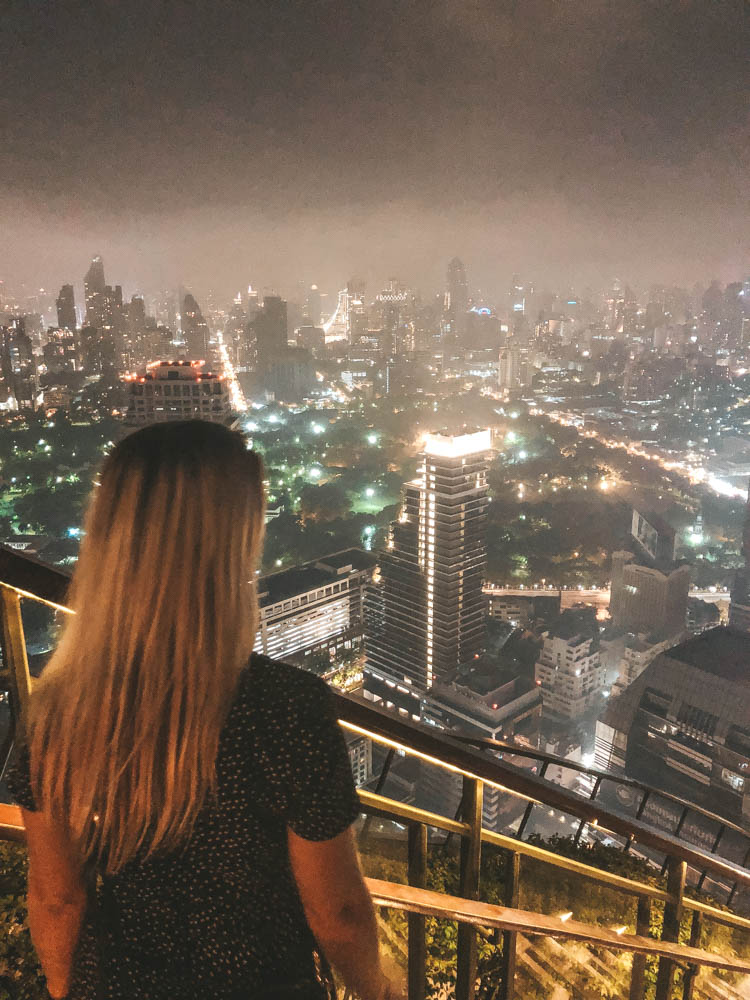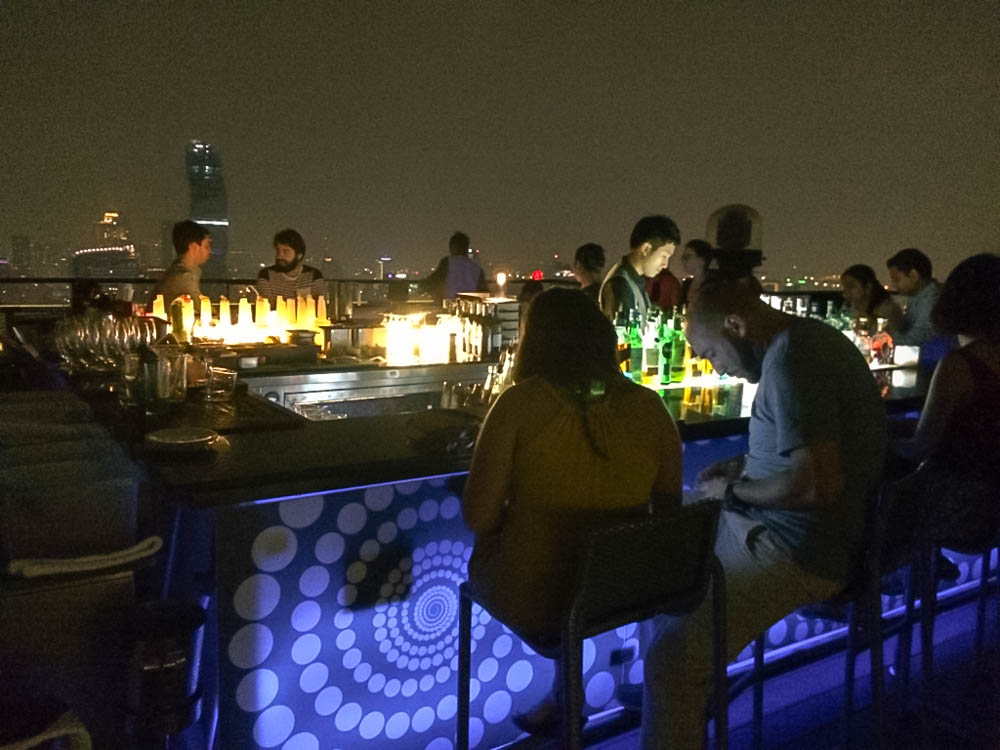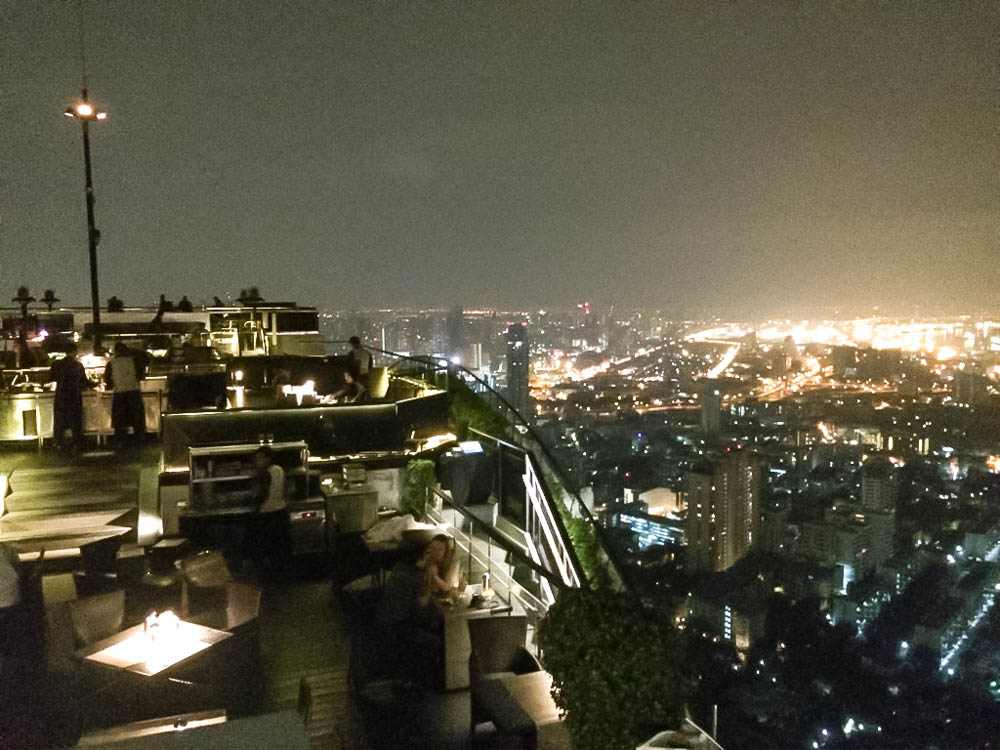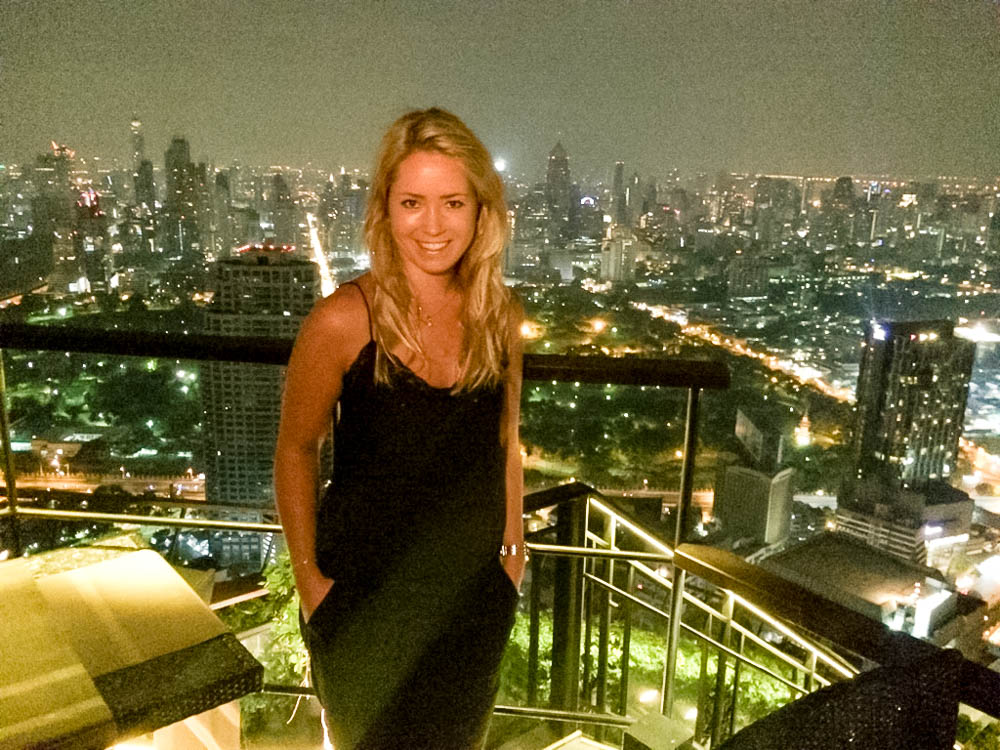 Red Sky at Centara Grand
At the top of the Central World shopping center is the Centara Grand hotel, which has the red sky rooftop bar which is open daily from 11.30 – 01.00 and here applies dress code as well. Red sky has an impressive 360 degree panoramic view from the 55th floor and a large arc across the bar that changes color evening time.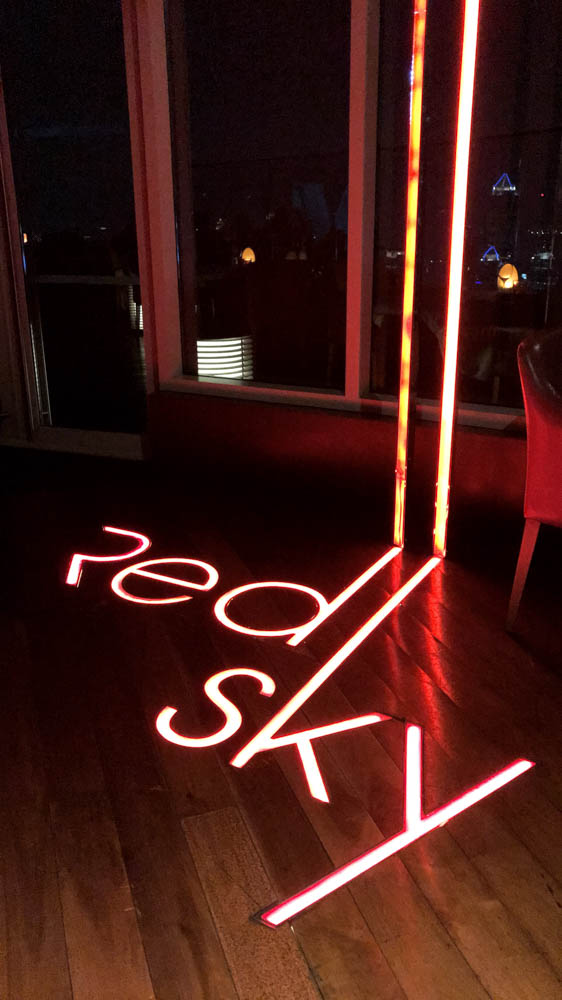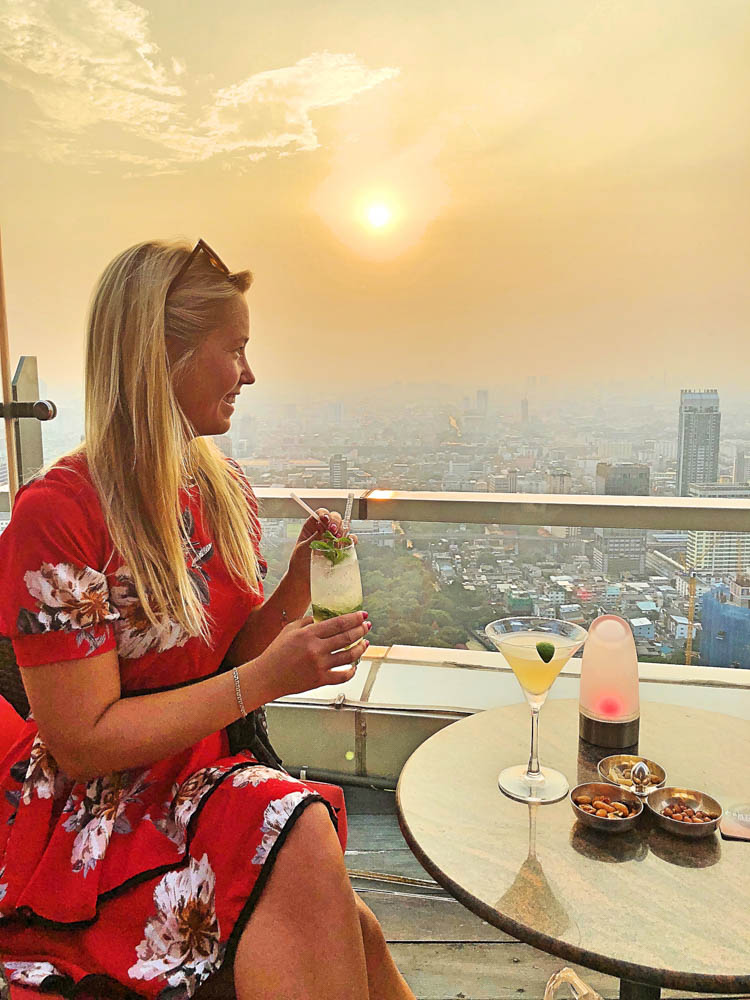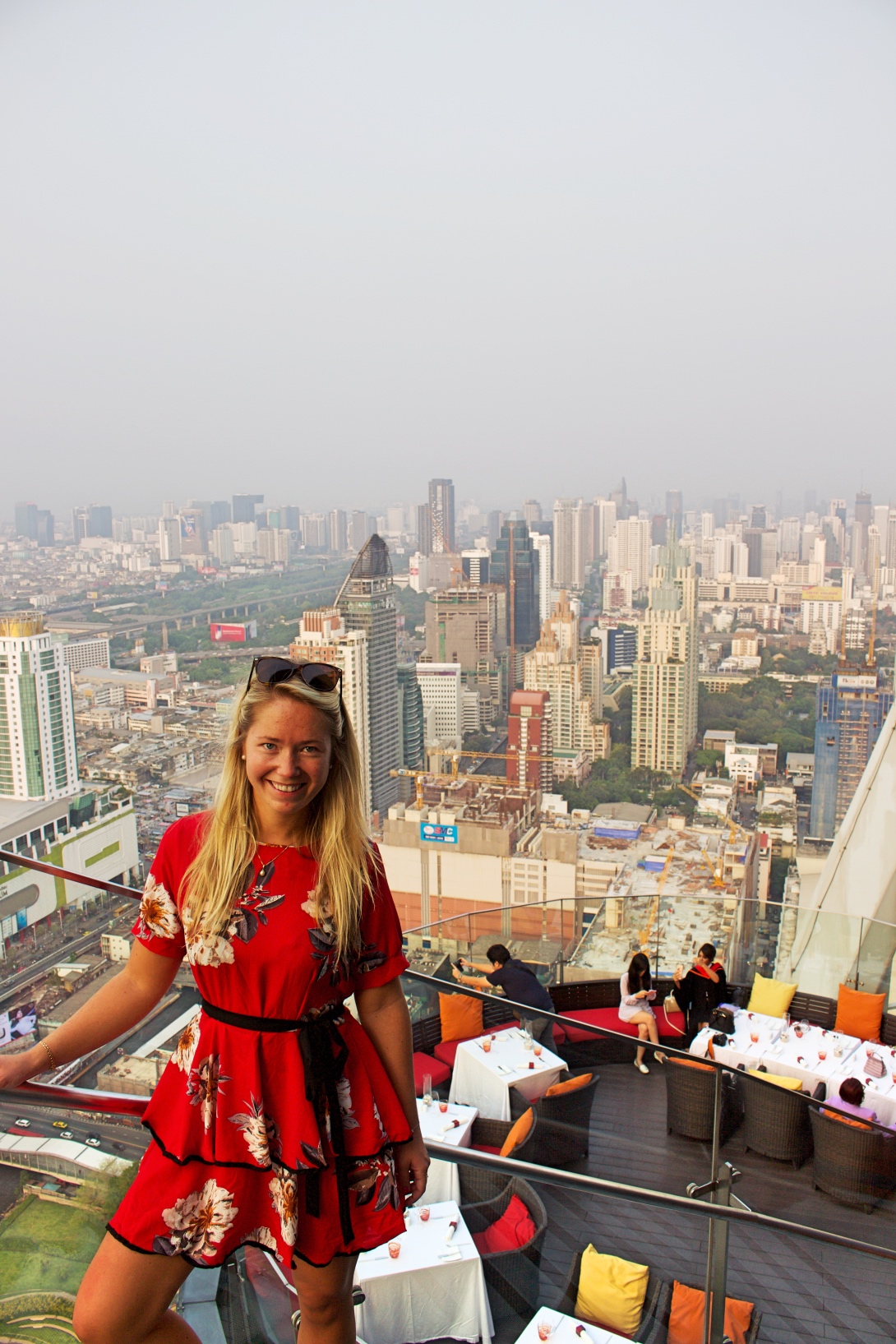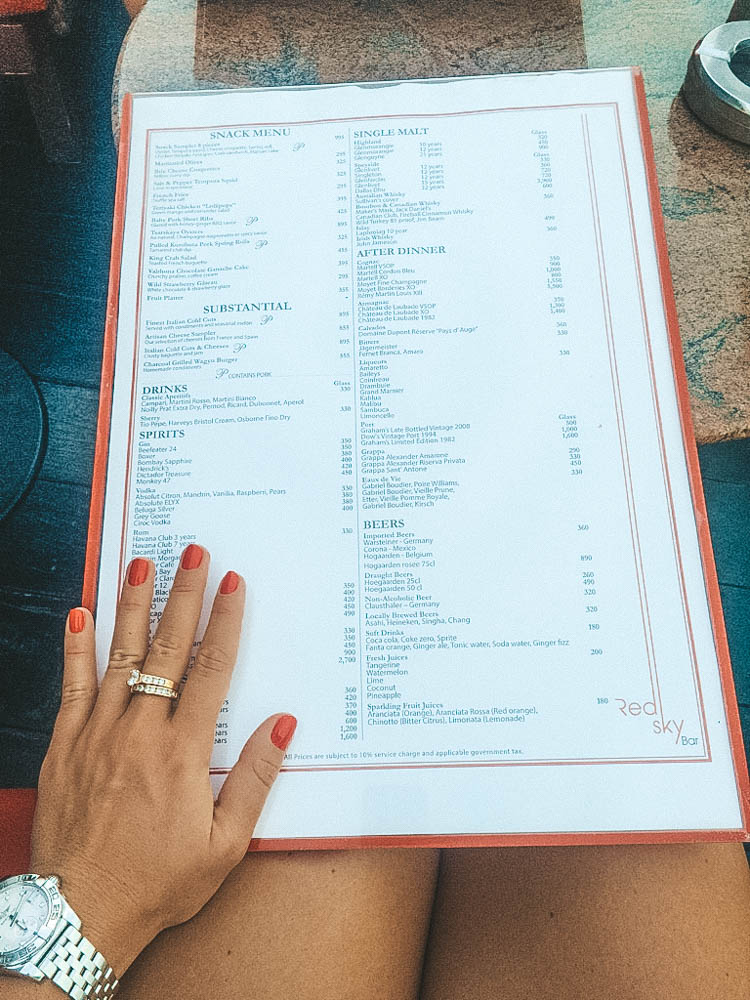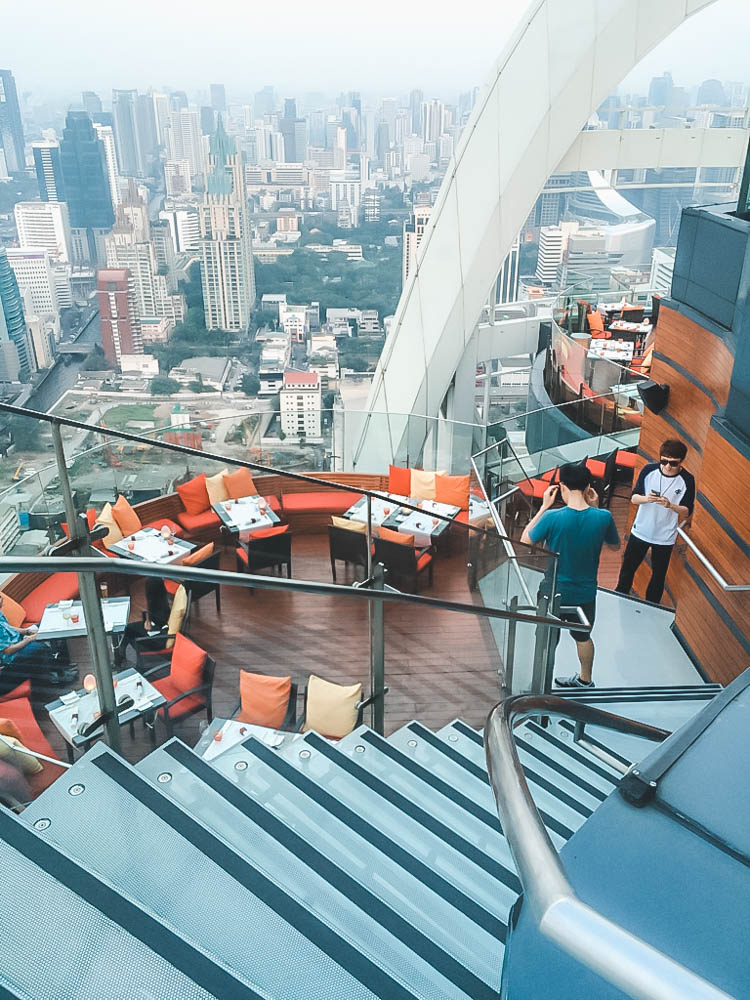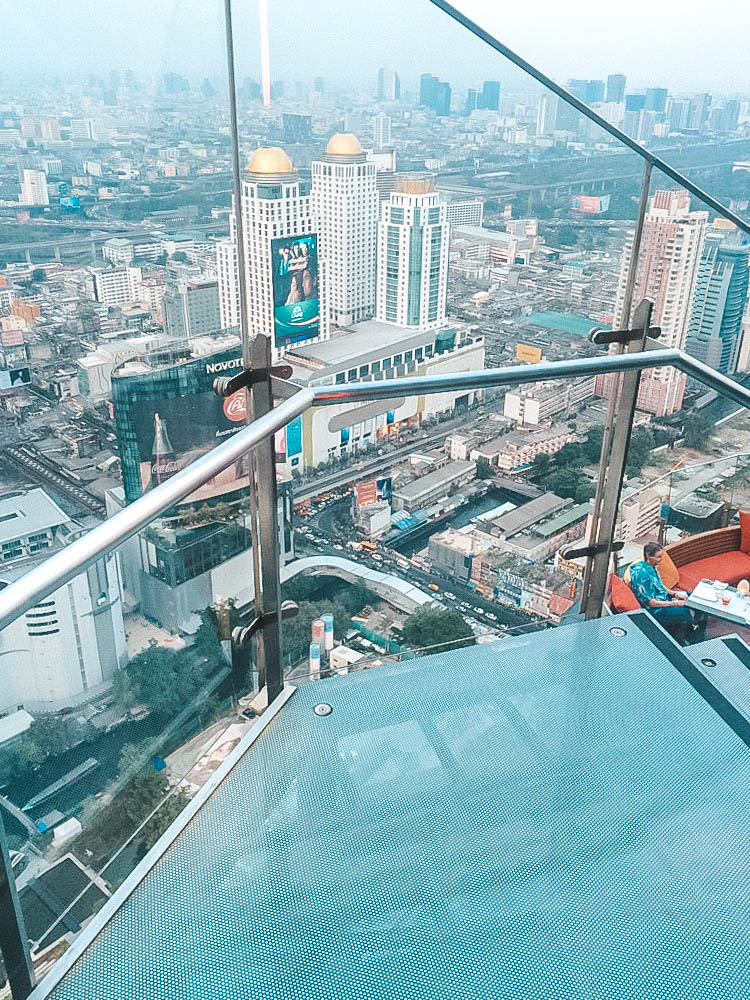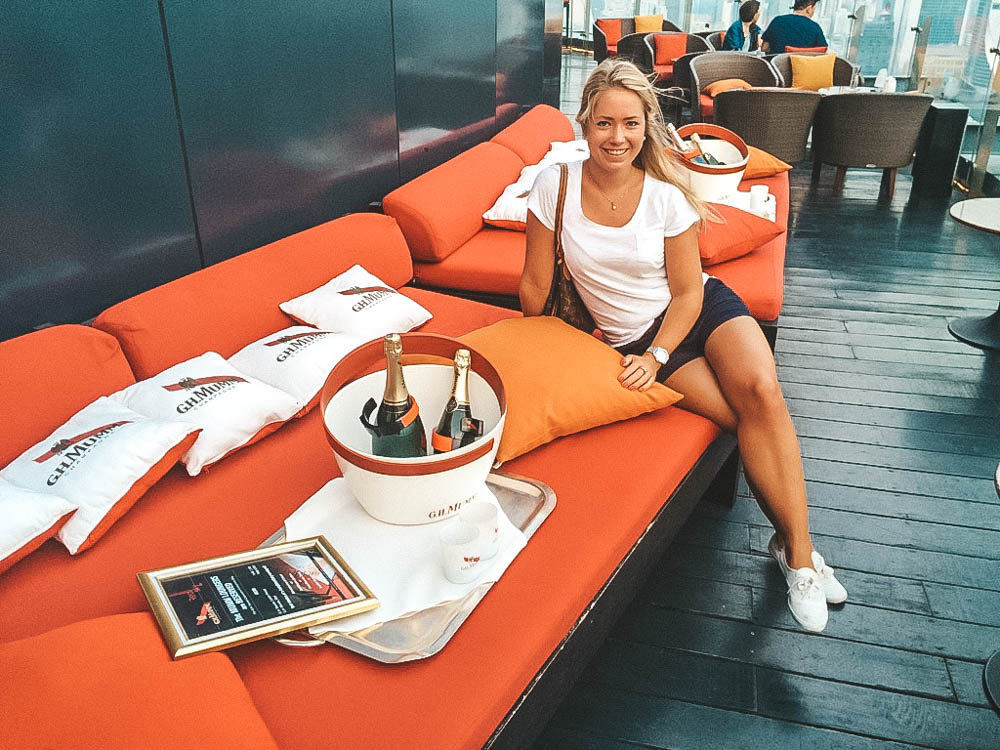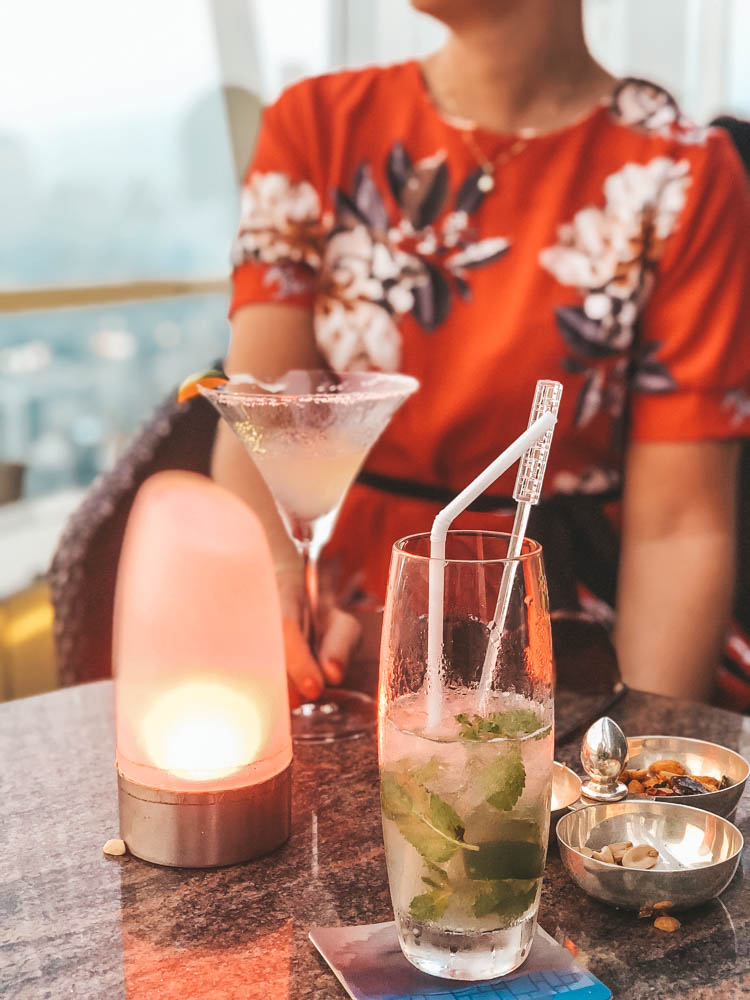 Octave at Marriott Hotel
If you don't choose to visit Red Sky when the sun goes down, you should definitely go to the Octave rooftop bar at Marriott hotels located on Sukhumvit soi 57 instead for the sunset. From here you have magical view of Bangkok not to mention the really good drinks they do here. You will find the Octave rooftop bar on the 45th floor of the Marriot Hotel, three minutes walk from Thong Lor Skytrain Station and the bar opens at 5pm every day.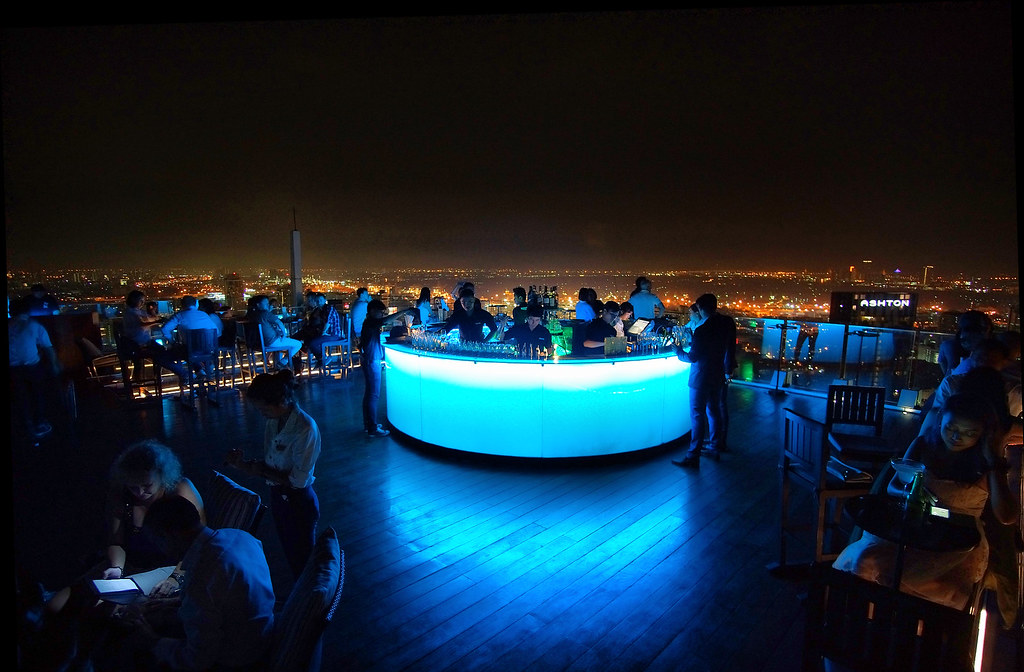 Escape
At the top of the EmQuartier shopping center you will find the Escape rooftop bar offering "downtown beach club" feeling. This is Bangkok's latest addition to rooftop bars and is a different but really cool place you just have to visit. Unless otherwise, it is very instagram friendly and is open daily between 17.00 – midnight. You just have to come here! 🙂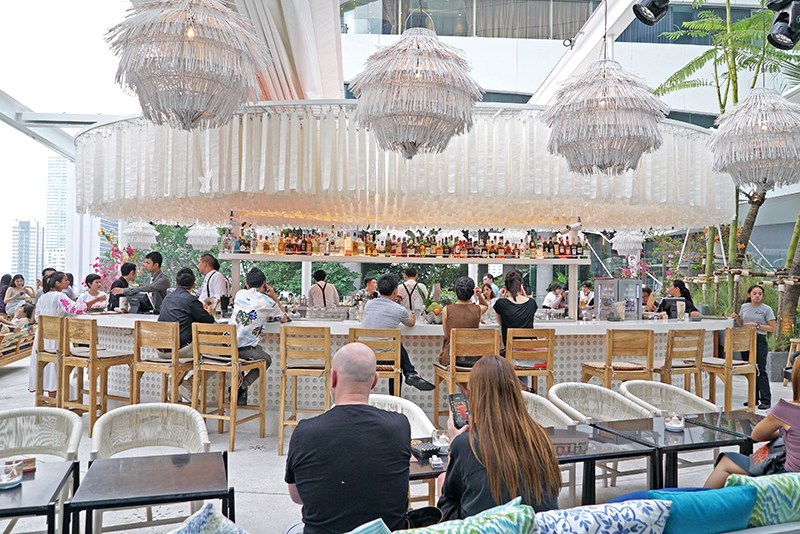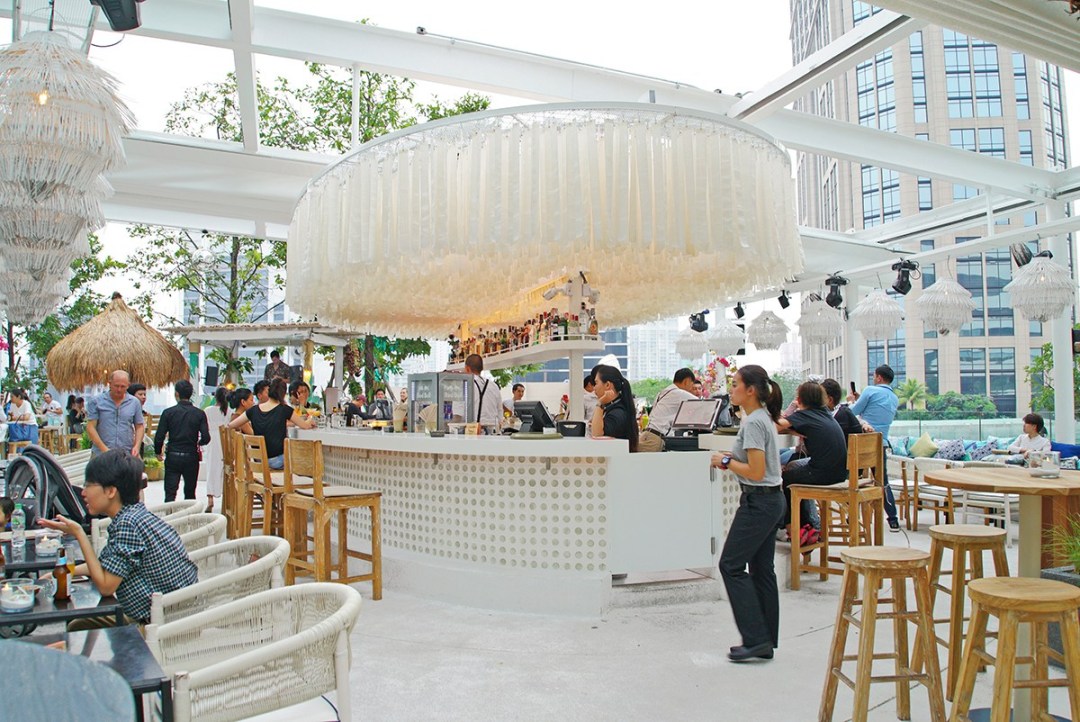 Here you can read more of my blog posts about Bangkok:
Happy Travels!
// Charlotte