A Comprehensive Travel Guide to the Dominican Republic
The Dominican Republic is one of the most beautiful holiday paradises I've been to with some of the Caribbean's most beautiful beaches, magical scenery, fascinating places and lots of activities to do! Here you can read my 10 practical tips for your trip to Dominican Republic. 
I've got many questions about what kind of  activities you can do in the Dominican Republic, which you can read here in this blog post. There are a lot of fun activities to do here so don't miss this out! In this blog post I have gathered all the necessary information about the Dominican Republic that may be useful to know before you visit and during your stay here.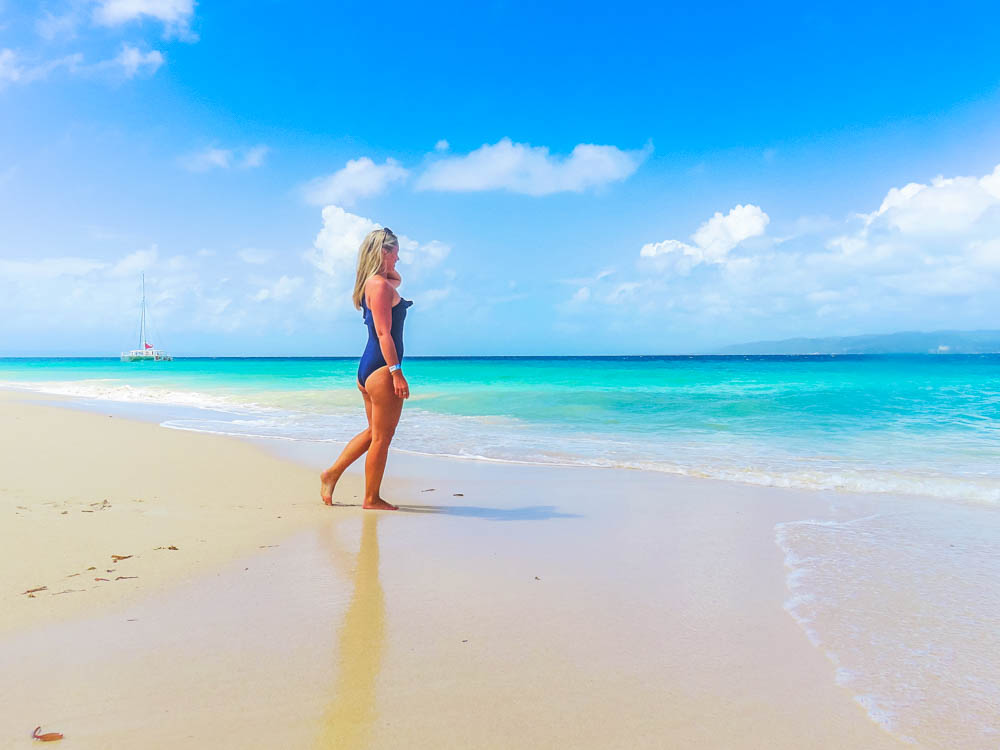 A Comprehensive Travel Guide to the Dominican Republic
I have previously posted my 10 practical tips you need to know before you go to Dominican Republic as you can read here. As a solo female traveler I spent two weeks traveling around the Dominican Republic to see as much as possible and explore as much as possible so now I want to share my experiences with you.
My Travel Guide to the Dominican Republic:
If you don't  know where on the island you want to stay or discover, I recommend you to search for these places, areas, names and cities before you decide where to stay:
– Puerto Plata
– Santo Domingo
– Punta Cana
– Los Haitises
-Samaná halvön
– Cayo Levantado (Baccardi island)
– Isla Paraiso
– Saona island
-Santigao
– La Romana
– Barahona
– Sosua
– Rum Factory Brugal
The capital is called Santo Domingo and other major cities many visit is for example Punta Cana or Puerto Plata. Personally I recommend flying to Punta Cana and stay here for few days.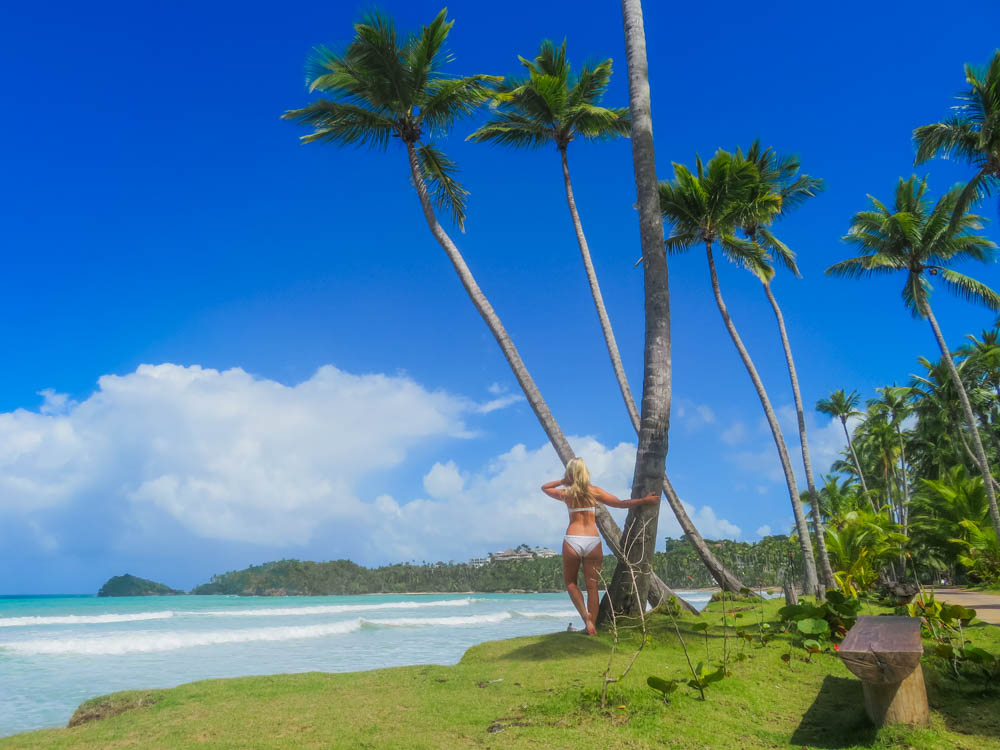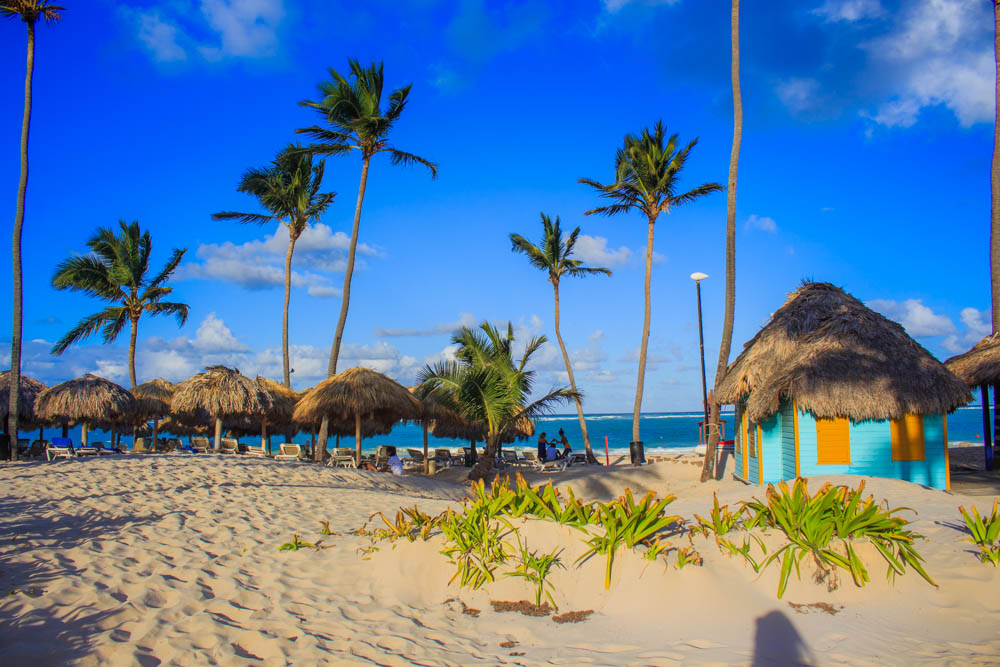 This is how I travelled around the Dominican Republic for two weeks as a solo female traveler:
I flew to Punta Cana and stayed for one week on a fancy resort hotel. Then I went with the Bávaro Express bus to Santo Domingo, which took 3 hours for a cost of 400 Dominican pesos. I stayed here for two nights to experience what the capital had to offer.
From Santo Domingo to Samana peninsula
After my two nights I took a taxi to the bus station a little bit outside Santo Domingo to go with the Caribe Tours express bus to Samana Peninsula, which took 2,5 hours. I ended up at their final destination in Samana, which turned out to be 1 hour by car from Las Terrenas, the area I was suppose to go to. If you want to stay at the Samana Peninsula it is around Las Terrenas area you should stay at.
From here I had to take a new taxi that took me to my hotel a little bit north of Las Terrenas, right on the beach. The taxi cost $50 for 1 hour driving, so unnecessary money. In other words, I should have jumped off at Sanchez station, which is much closer to Las Terrenas area on the Samana peninsula.
I stayed here for five nights to relax but also to do excursions like waterfalls, whale watching, and go to the Cayo island. These activities are easier to do from here. Are you going to visit Samana, I highly recommend staying in Las Terrenas area.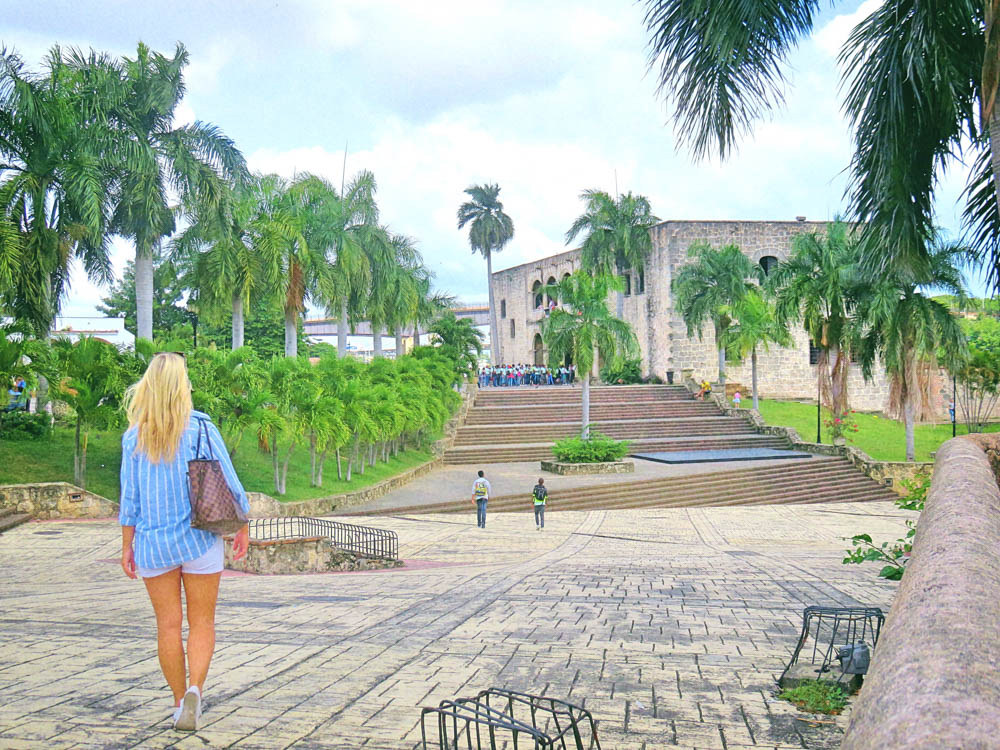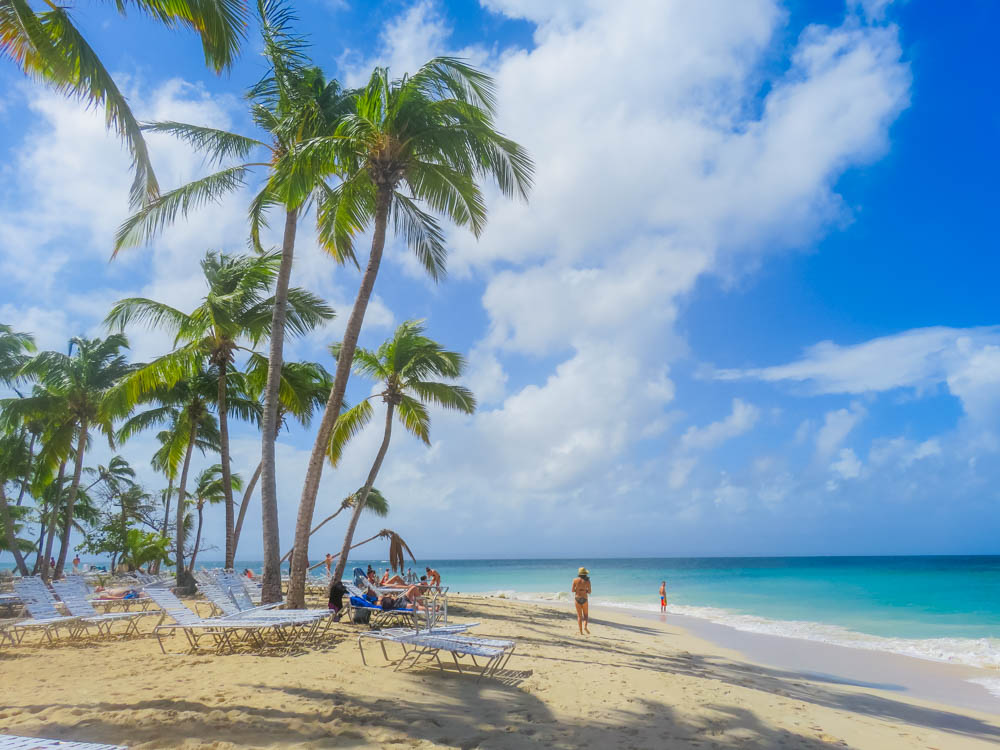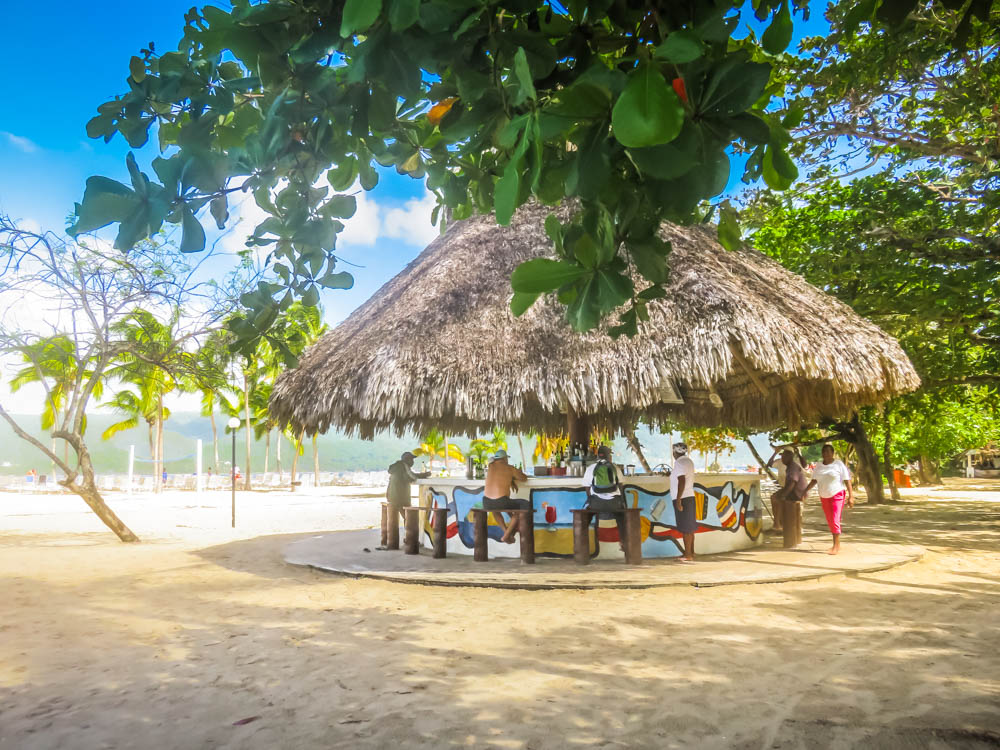 From Samana to Punta Cana
From Samana I took the local bus from Samana downtown to Santo Domingo and from there I took a taxi to another bus company, where a new bus took me to Punta Cana. Expect to travel by bus all day long, hence there is no direct buses between these two cities unfortunately.
Last two nights I chose to stay in the Punta Cana area again, to be able to have close to the airport prior to departure home. These two nights I lived in the El Cortecito area in Punta Cana.
Before I travelled to the Dominican Republic I heard that the northern part of the island is "more dangerous" and not "as safe" as other parts of the island. As a solo female traveler I didn't want to take that risk of going to Puerto Plata or Santiago. I will do that next time instead and perhaps with a tavelpartner.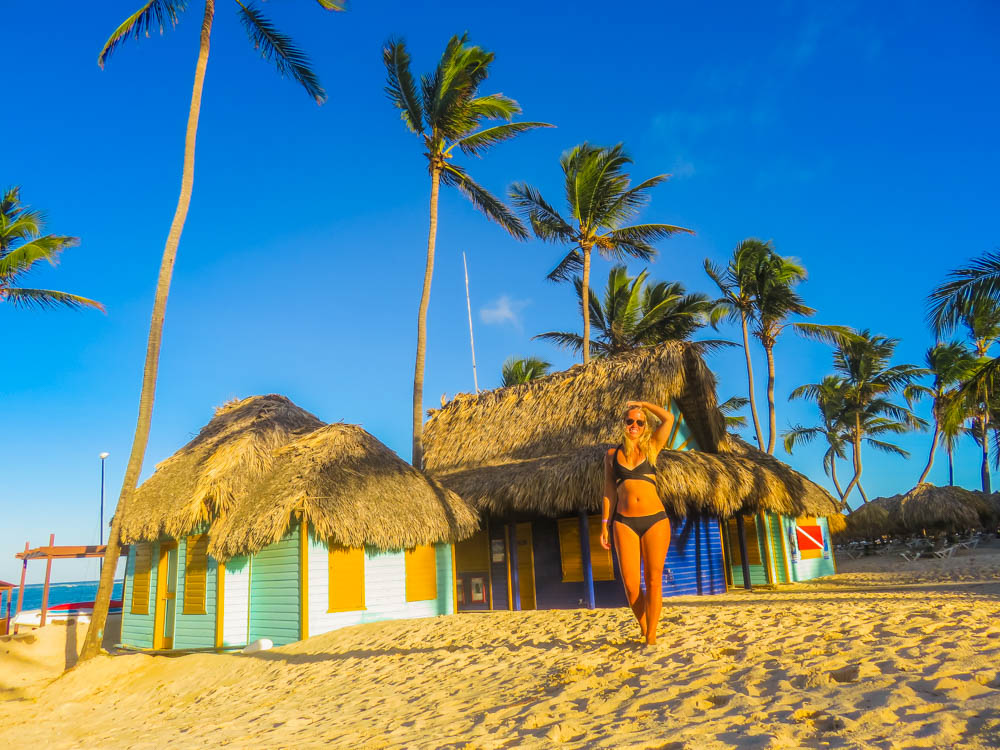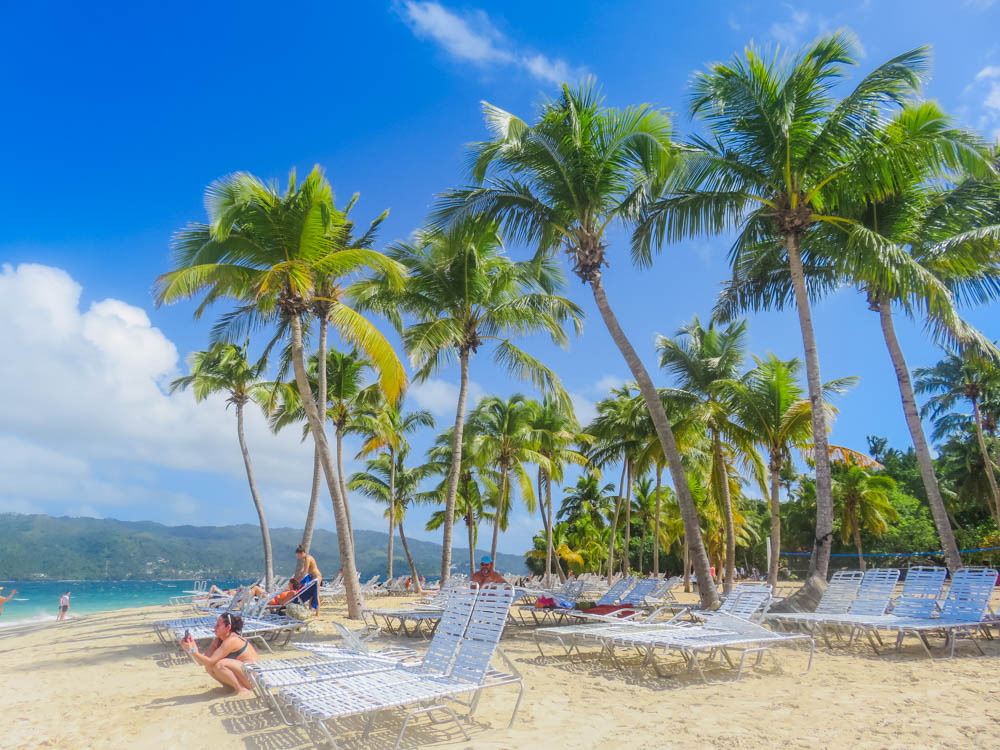 Hotels at the Dominican Republic:
Punta Cana
If you go to Punta Cana, I recommend staying at an All Inclusive hotel. Most family friendly hotels are found in the areas of Bávaro and El Cortecito, while the most exclusive hotels are found in Juanillo, more specifically in Cap Cana. I stayed at an All inclusive hotel called Caribe Club Princess Beach Resort & Spa located in the Bávaro area and can strongly recommend this hotel!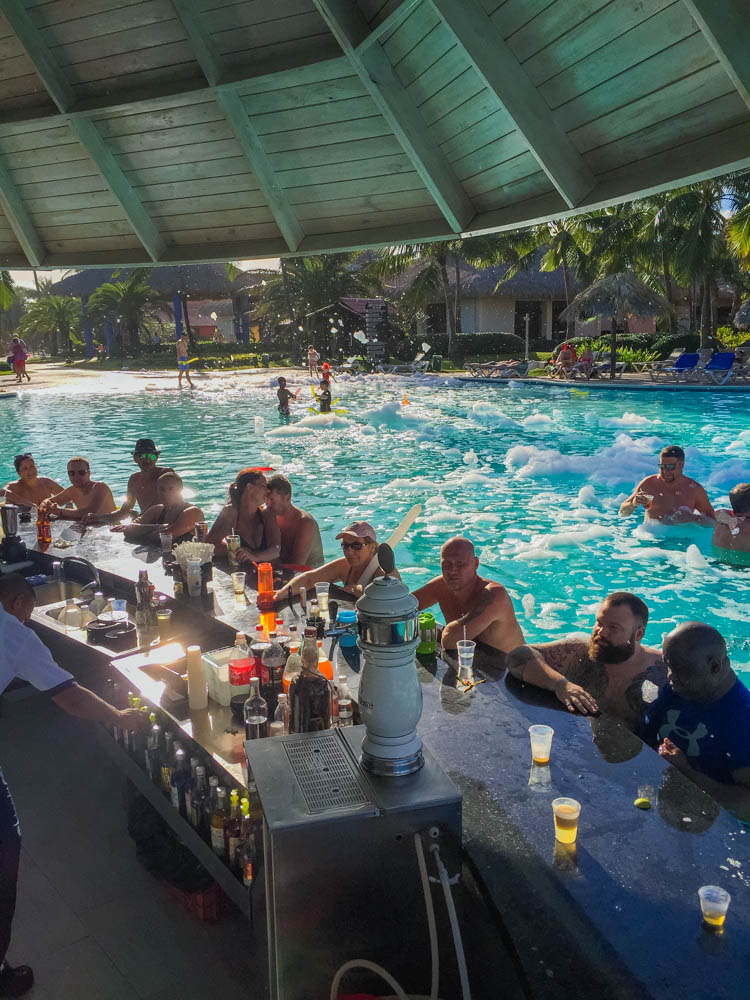 Santo Domingo
If you go to the capital Santo Domingo, I strongly recommend staying in the Zona Colonial area. Most tourists visits here and it is even the most central area with most sightseeing. This is the most "safest" area here. I stayed at a small boutique hotel called Casa Sanchez Boutique hotel that I can highly recommend. It is located right on the pedestrian street, which is very well located!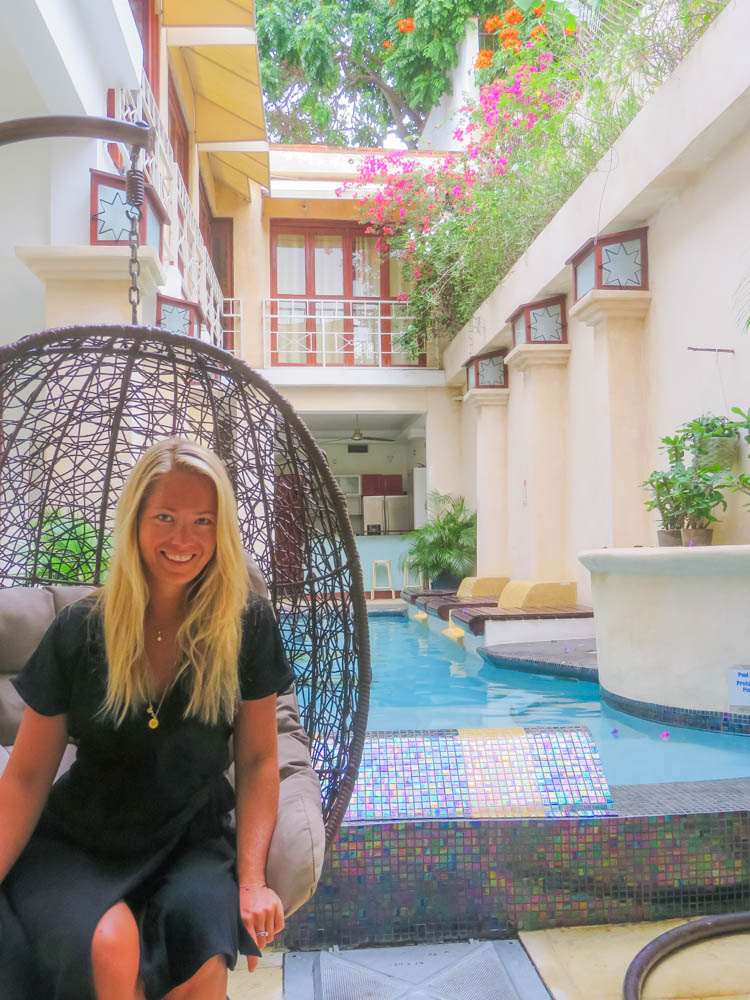 Samana
If you go to the Samana Peninsula, I recommend staying in the Las Terrenas area or by the beach a little north of Las Terrenas. I stayed at a hotel called Hotel Punta Bonita and is located right on the beach north of Las Terrenas.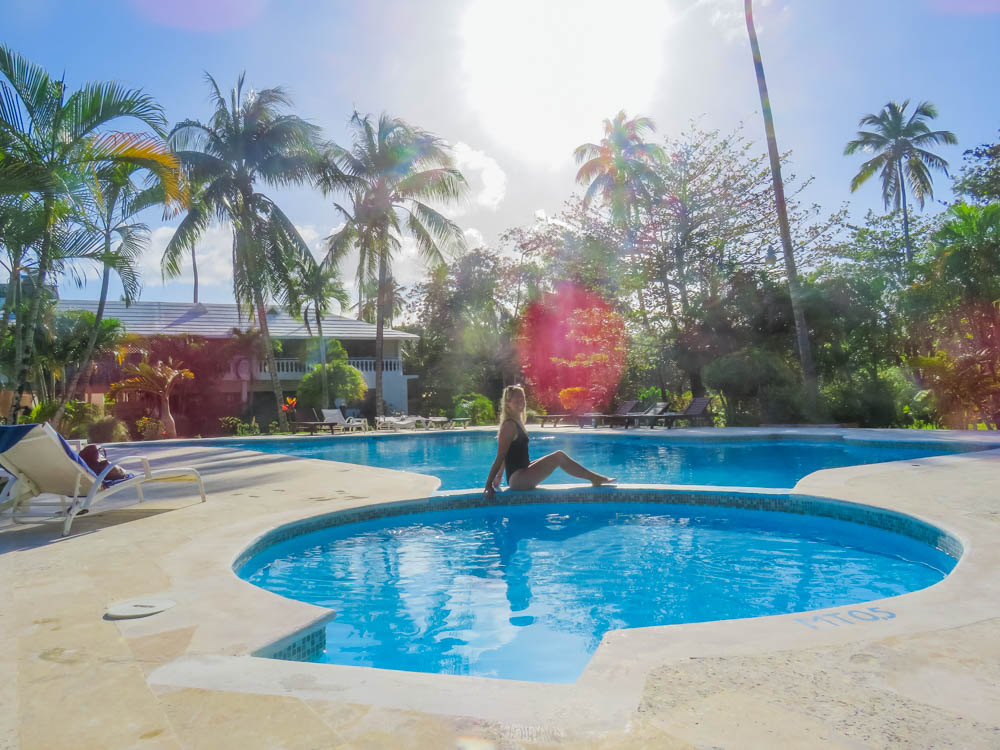 Get around in the Dominican Republic:
It's not easy to get around in the Dominican Republic. It was more difficult than I thought. The buses are not leaving every day and they only travel between certain citites around the island.
Rent a car
The easiest way I would say is to rent a car if you go to the Dominican Republic and your purpose is to travel around the island. It gives you the freedom to go wherever you want and whenever you want. However, you should be extra careful when driving here and take all extra insurances that you can.
Taxi
Taxi is available but it costs more than I had expected. Not as cheap as I thought it would be in the Dominican Republic. Many taxis have taxameter but it is not often used. My tips is to ask the hotel reception, airport or any other independent part to hear what it cost, so you won't be fooled when you jump into the taxi.
Before jumping into a taxi, ask for taxameter, if they don't want to use it, you should bargain about a price BEFORE you step into the taxi. If you choose to go by bus between different cities, check out which bus company that is driving. There is no "special" bus company that drives around, there are different bus companies depending on where you are on the island.
The Traffic:
The traffic is complete chaos, especially inside the cities so be careful if you rent a car. Take all the extra insurance when you are here, because it may be necessary if you choose to rent a car. I have seen a lot of traffic around the world, and Dominican Republic is among the top 3 worst countries to drive in according to me. If you can, I recommend taking a taxi around where you are and instead go by bus if you going to other cities.
I also got som travel tips from a local resident in the Dominican Republic that you need to be careful when driving a car, because the Dominican local people drives right into you with purpose because they see that you are foreign and may not really speak for yourself in case of a police investigation.
They are looking for your money and therefore want to blame the accident on you. What can be good to know as my local friend told me is that if you get into a car crash, both parties are put in jail until the accident are solved. I have no clue if this is true but that's what they told me.
Be careful:
This was the first trip I honestly felt a bit uncomfortable and worried about how it would be here for me. As a solo female traveler, I'm never worried otherwise, but in Santo Domingo, the capital of Dominican Republic, I had no clue how it would be for me. In Punta Cana, I was very protected in a huge resort hotel, as well as on the Samana peninsula.
In Santo Domingo I lived in a small hotel in the city center, in the tourist area called Zona Colonial. Although there are many other tourists here, you should be extra careful and alert about your belongings. No matter where you are on the island you shouldn't go into dark alleys you don't know. Always walk on streets lit by lights and on main streets where other people are walking.
Shopping in the Dominican Republic:
There are some shopping centers around the Dominican Republic. For example:
Blue Mall in Santo Domingo, a luxury shopping center in the middle of the capital

Blue Mall is also located in Punta Cana 

San Juan shopping center in Punta Cana 

Palma Real shopping village in Punta Cana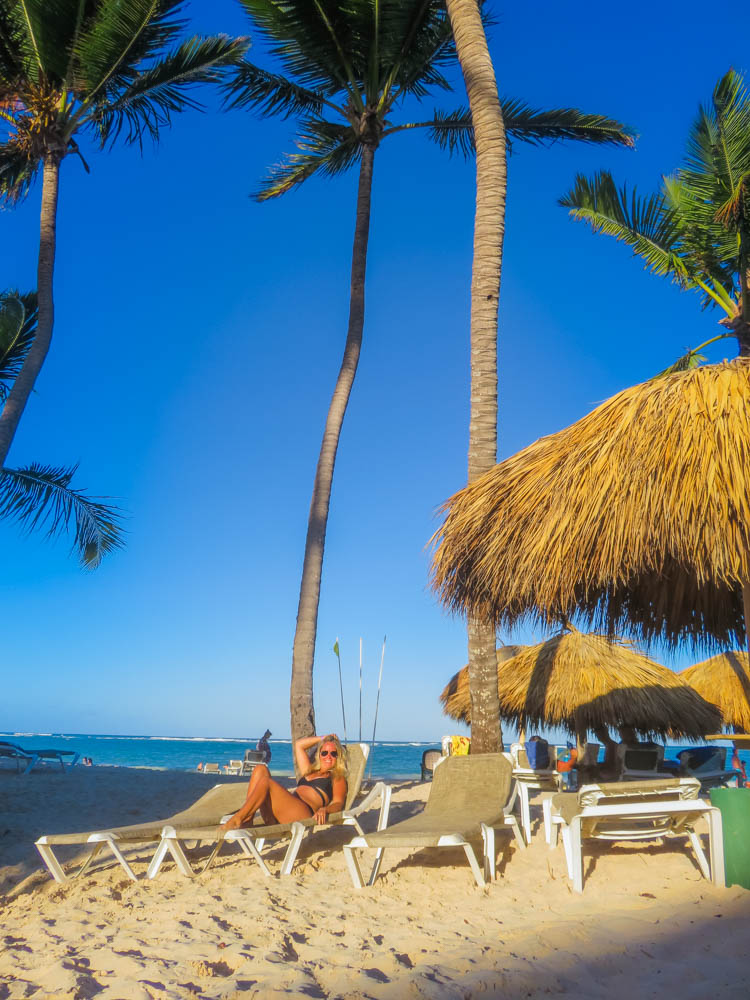 I hope my travel tips will help you when you visit the Dominican Republic.
Happy Travels!
// Charlotte
Here you can read more tips about the Dominican Republic: