The Tian Tan Buddha or Big Buddha as it is also called is a 34 meter high bronze statue depicting a seated Buddha standing at the Po Lin monastery in the highlands Ngong Ping on the island of Lantau in Hong Kong. From here you get an incredibly amazing view and the temple below the Buddha is also very beautiful, containing a golden Buddha that is also worth seeing. It is definitely worth going to Lantau for a visit to Big Buddha!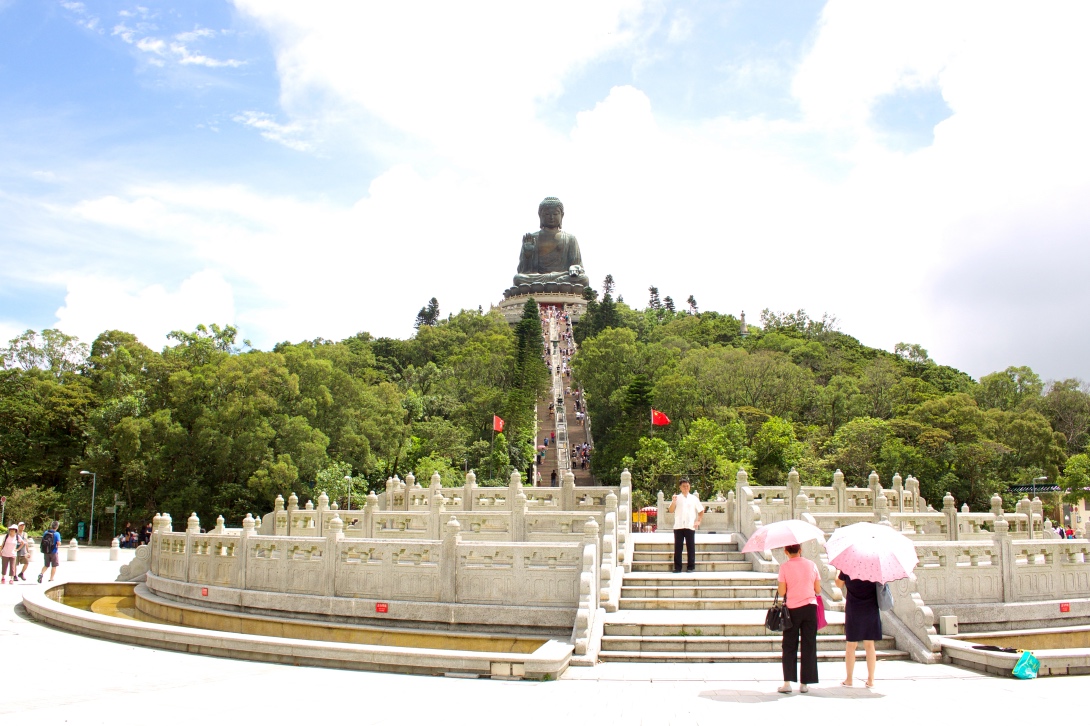 How to Get to The Big Buddha in Hong Kong
Transportation
To get to the Big Buddha in Hong Kong, you can either go by taxi, bus or something that I highly recommend, namely, the Ngong Ping 260 Cable Car. If you want visit the Big Buddha I recommend you to go by the cable car early in the morning due to the queues usually grow bigger and bigger for each hour. I waited about 10 minutes but you can wait up to hours if you're unlucky, so be there in time!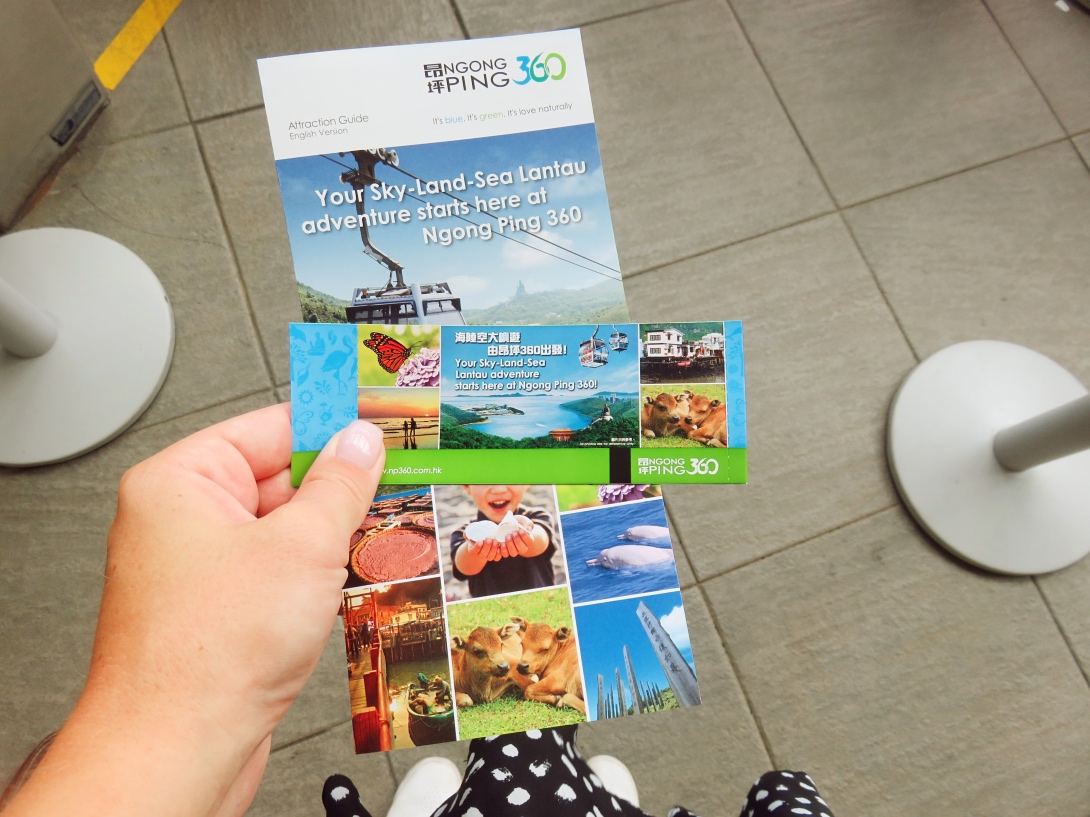 The Cable Car
You can buy tickets for both going and coming back with the cable car or just one way and then go by bus or taxi the other way, it goes well either option you choose. If you take the cable car it will give you an incredibly cool and amazing view of the entire Hong Kong nature and the airport, a trip that takes about 30 minutes one way. I think it's definitely worth taking the cable car, but for those who are afraid of heights, this is not an option to take but if you still want to try it out I recommend to NOT take the cable car with crystal glass floor.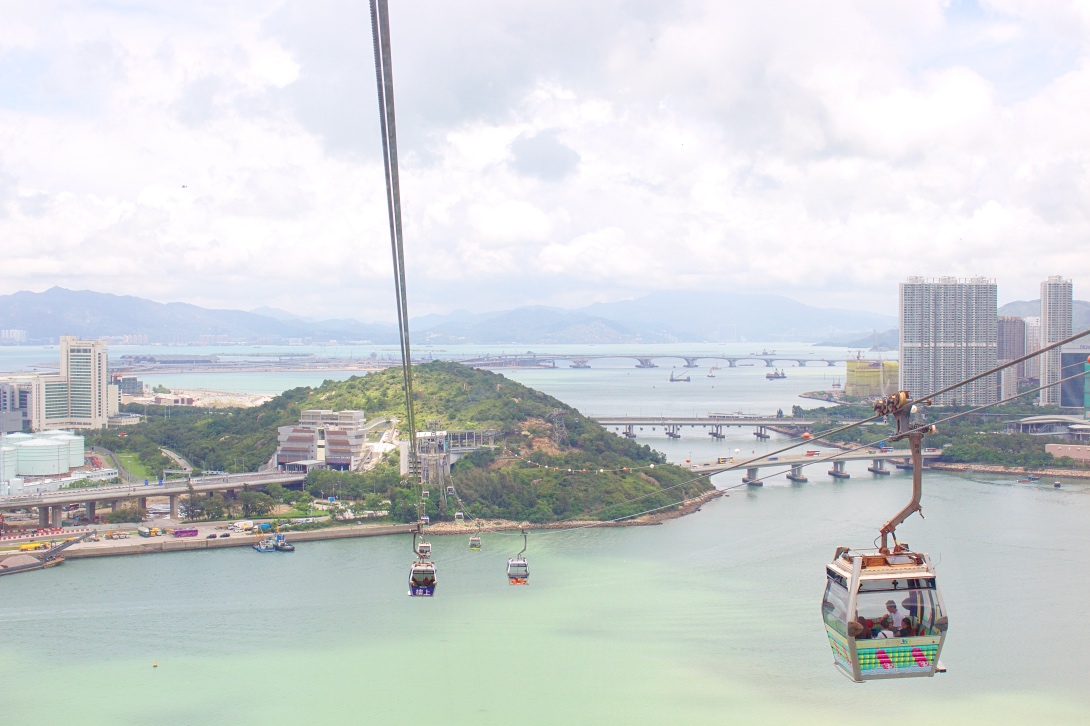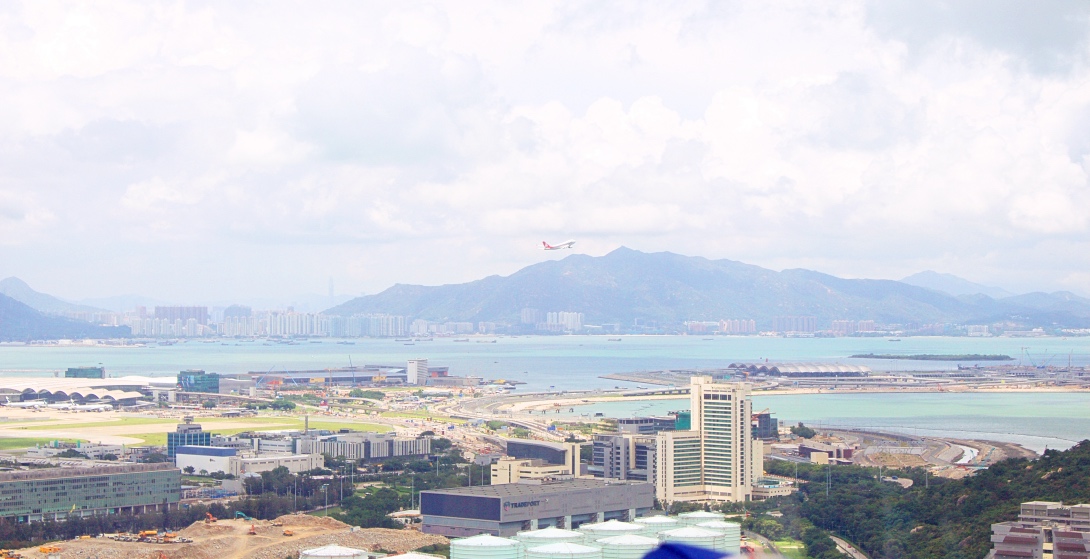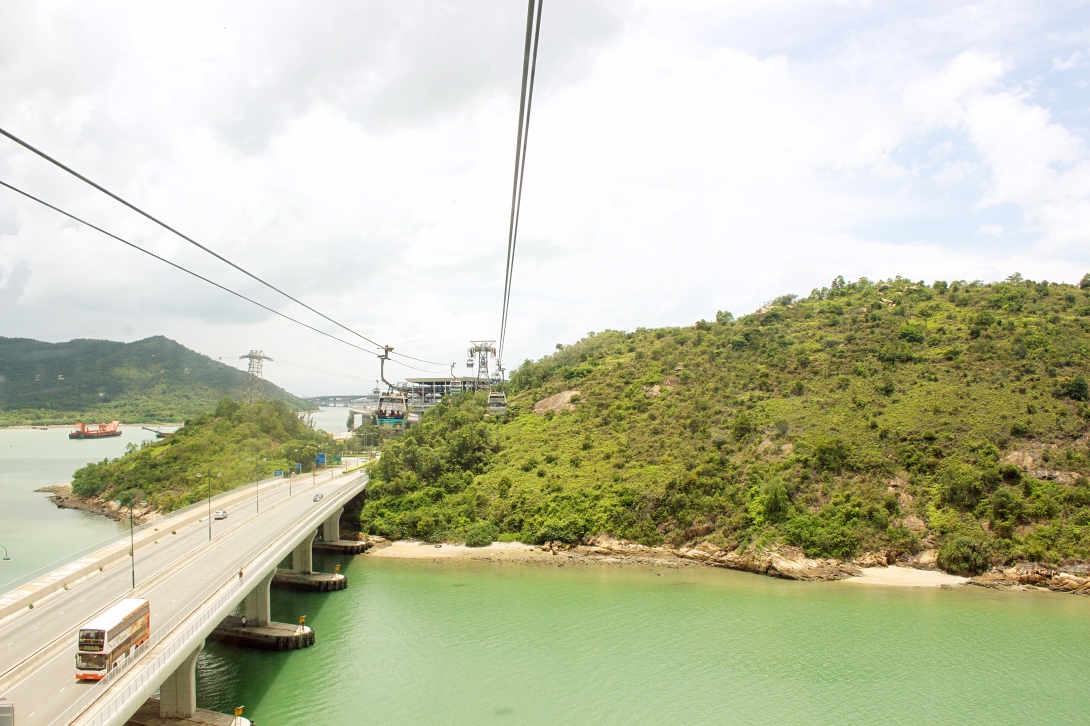 The Subway
If you don't want to go by cable car, another easy way to get to Big Buddha is by taking the subway to Tung Chung station and then taking a bus to the statue. There are signs everywhere which bus to take. It is also from this station you take the cable car.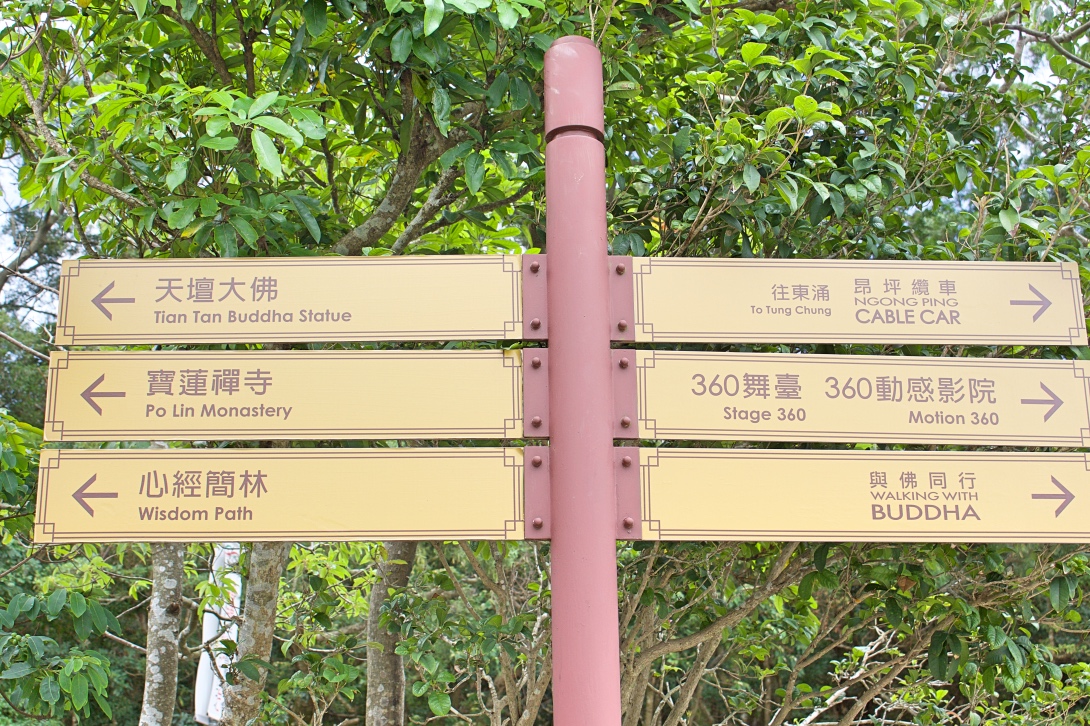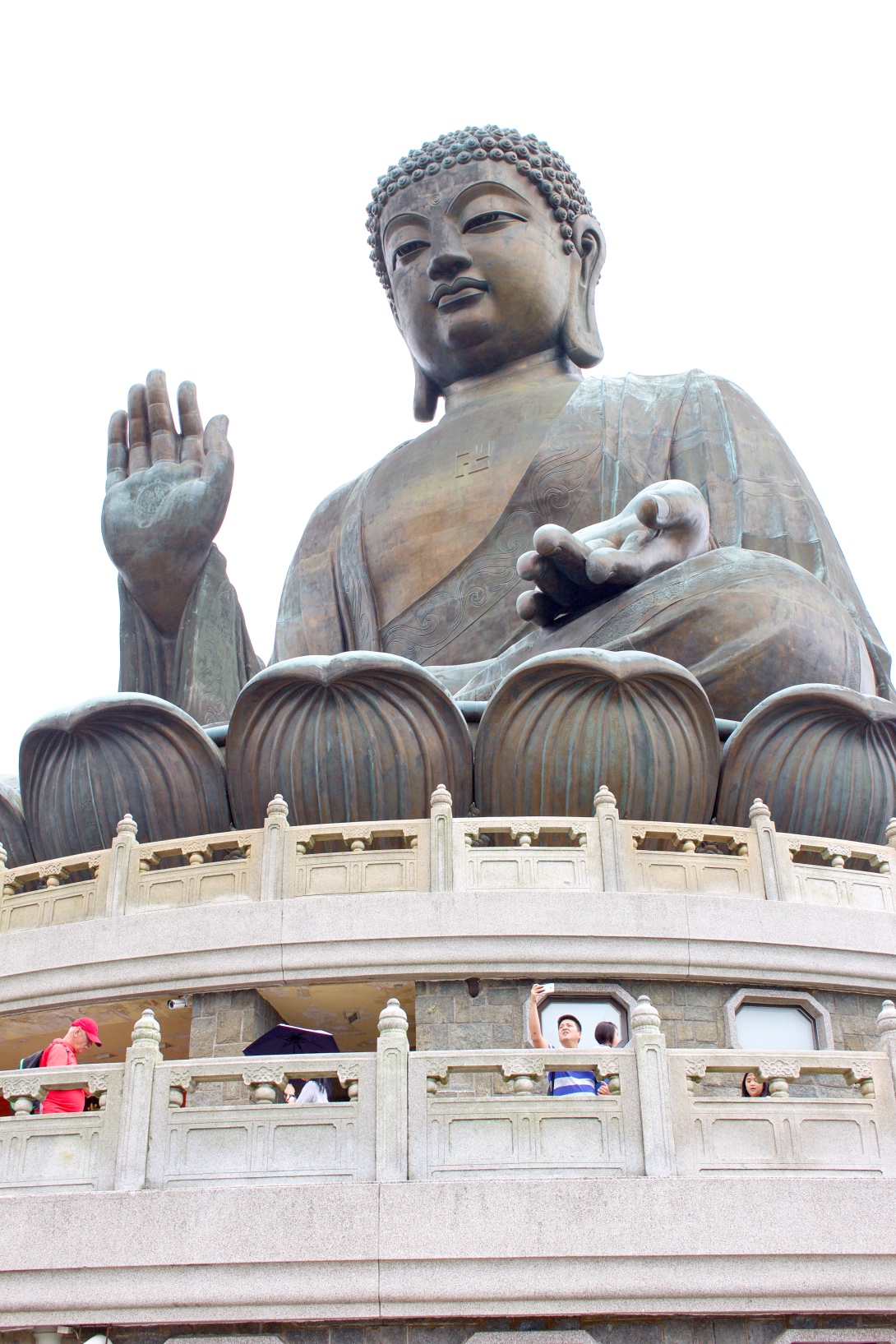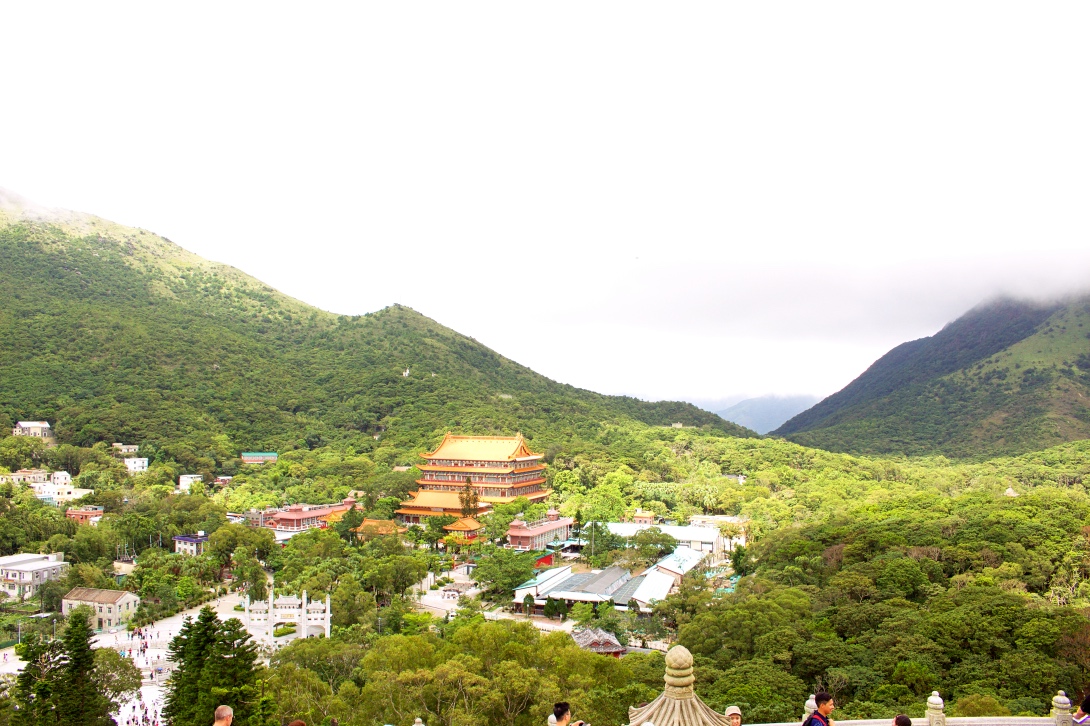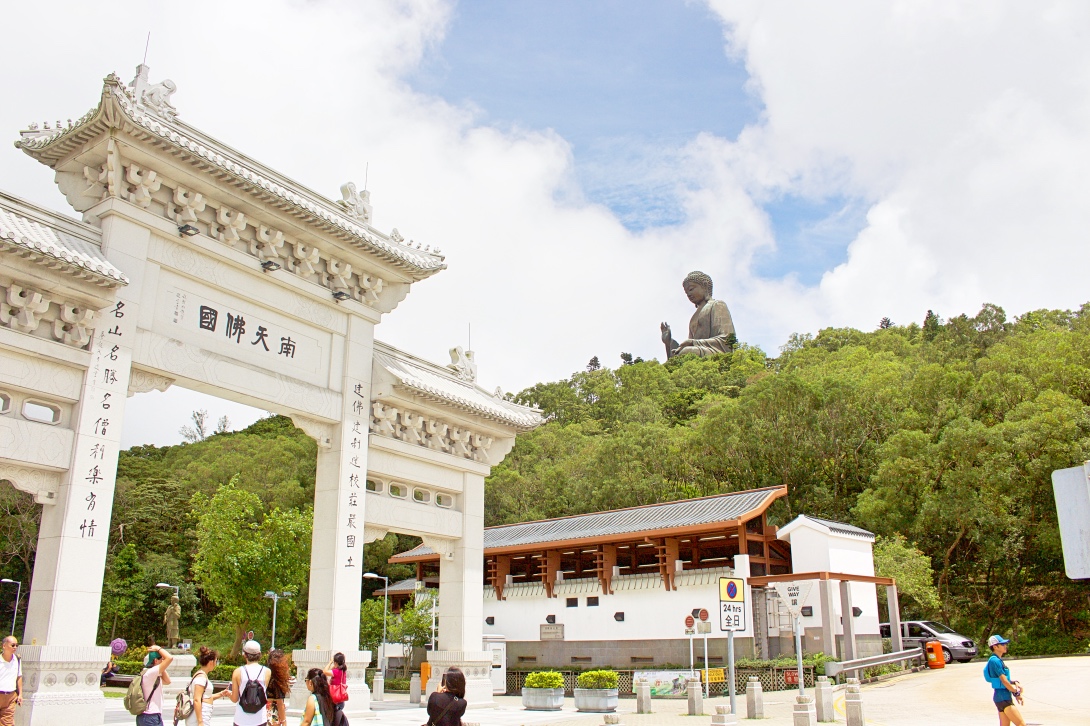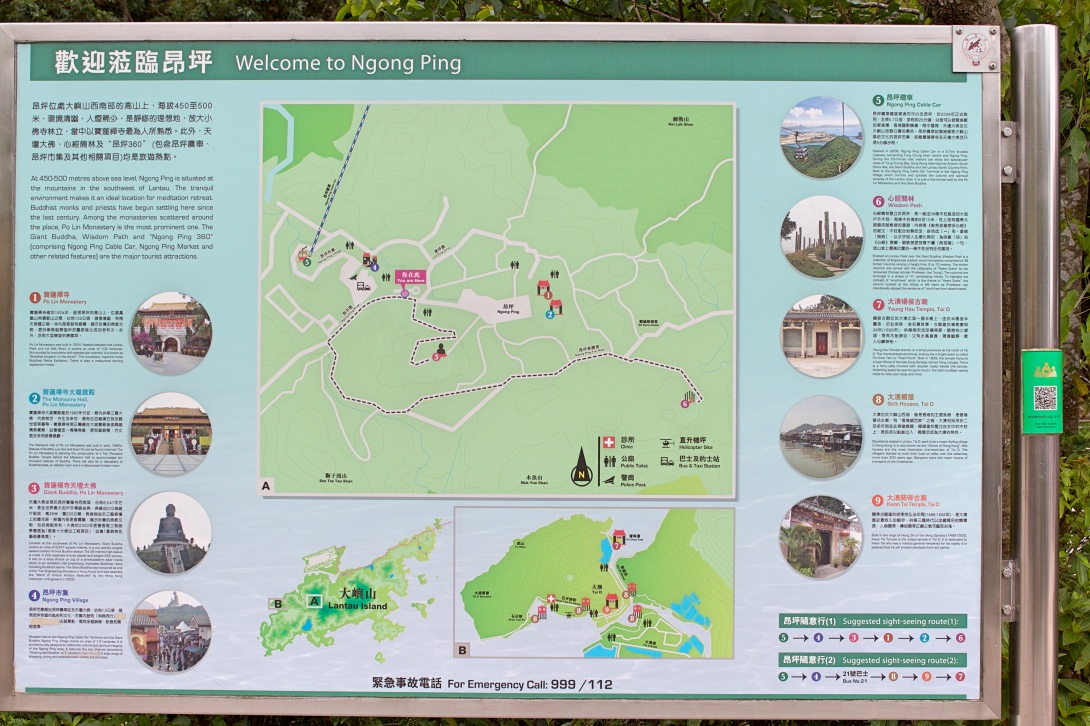 3 things to see here:
You can say that this place consists of 3 parts. The Buddha statue that is high up and you have to climb up hundreds of stairs to get there. I recommend buying a large bottle of water if you are going on the stairs, it will be needed!
Once you are up here you meet (besides the giant Buddha) a magnificent view of the rolling forest landscape and the temple below the Big Buddha. The temple is also worth a visit, since it has a courtyard that takes you to the golden Buddha and everything is decorated with gold, which is very nice to see! Unfortunately, you are not allowed to take any pictures in there.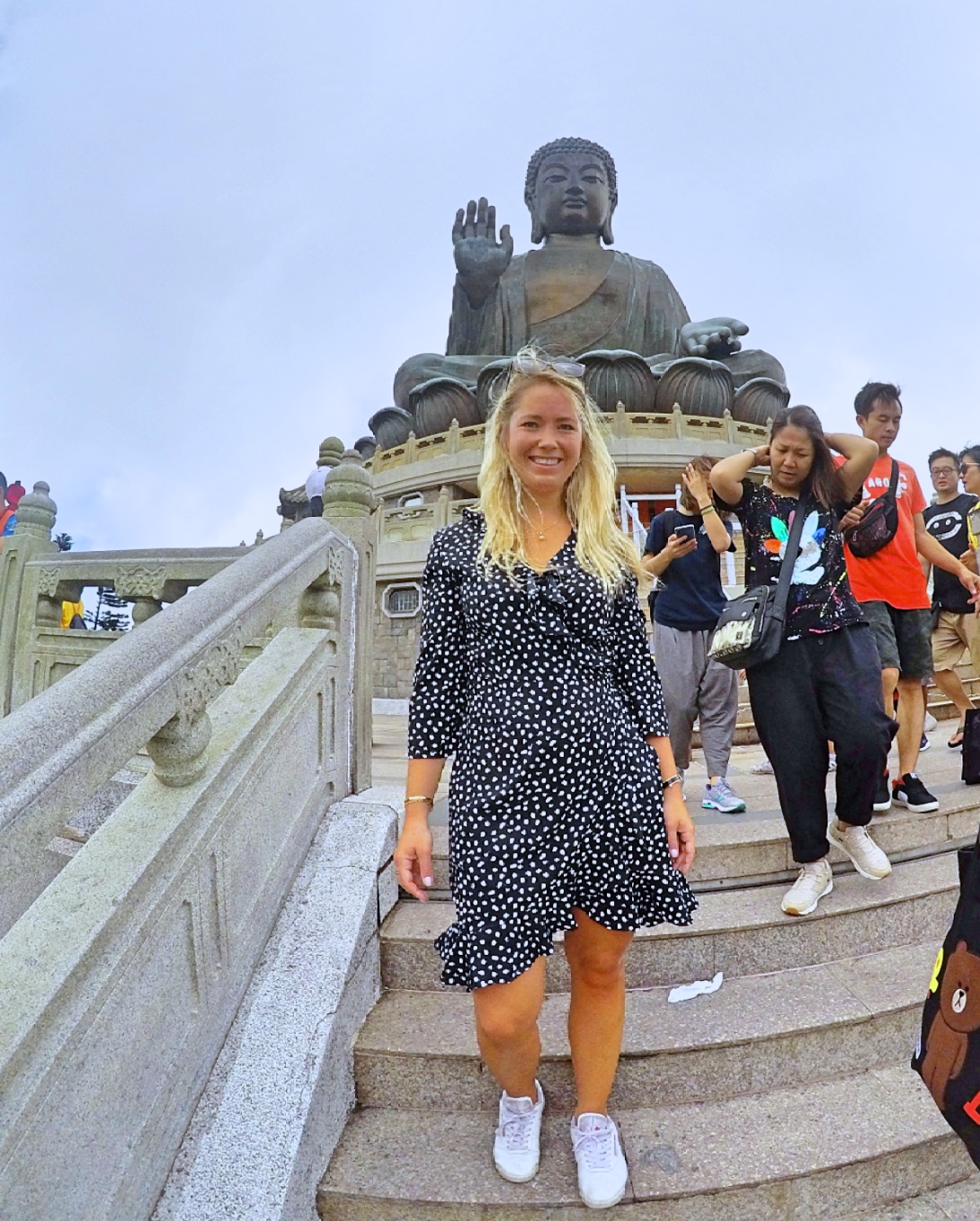 Even though we were out in good time this morning it was already a lot of tourists, but you have to count on that when you visit the Big Buddha, as it is one of the things I would recommend to do when visiting Hong Kong!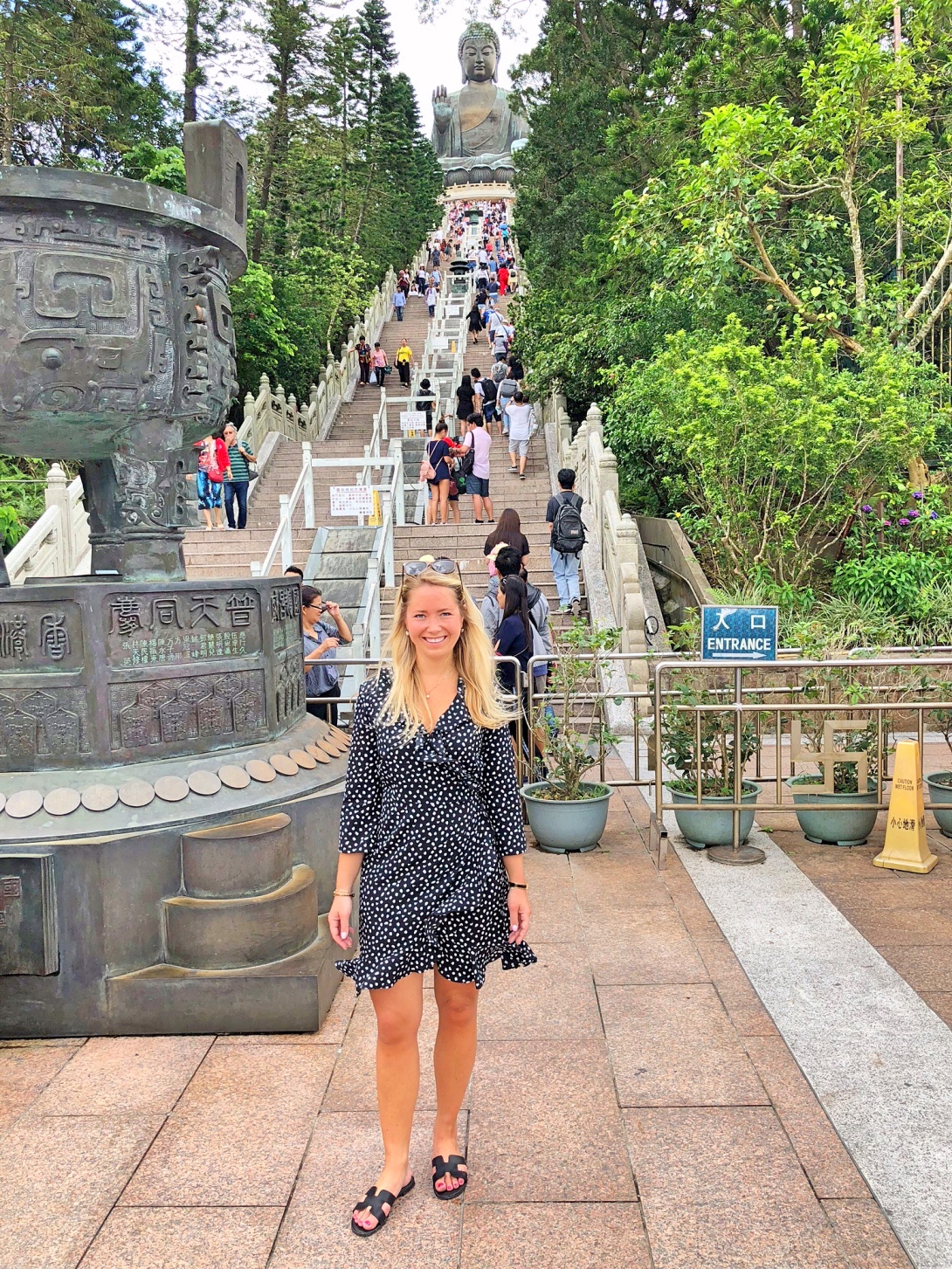 More Tips!
If you want more tips what to see and do in Hong Kong, you can click on this post. (Post to Victoria Peak). Otherwise I recommend you to start follow me on Instagram here, Facebook here, Bloglovin here or sign up on my Youtube channel here!
Happy Travels!
// Charlotte