The Perfect Travel Guide For Bali
If you are looking for the perfect travel guide to Bali, you don't need to look any further, you've found it! In this blogpost, I share all my tips for Bali – which area to stay in, what restaurants you need to go for breakfast, lunch and dinner and what you should see and do in Bali.
Bali has really become one of my favorite destinations, thanks to the magical sunsets, the wonderful beaches, the amazingly good food available here, not to mention the culture itself, it's wonderful! Bali is not only incredibly beautiful it is also very affordable to go to Bali. You can really live cheap and still get good standard of food and accommodation but on the other hand you can also get your most unforgettable luxury vacation, it's up to you!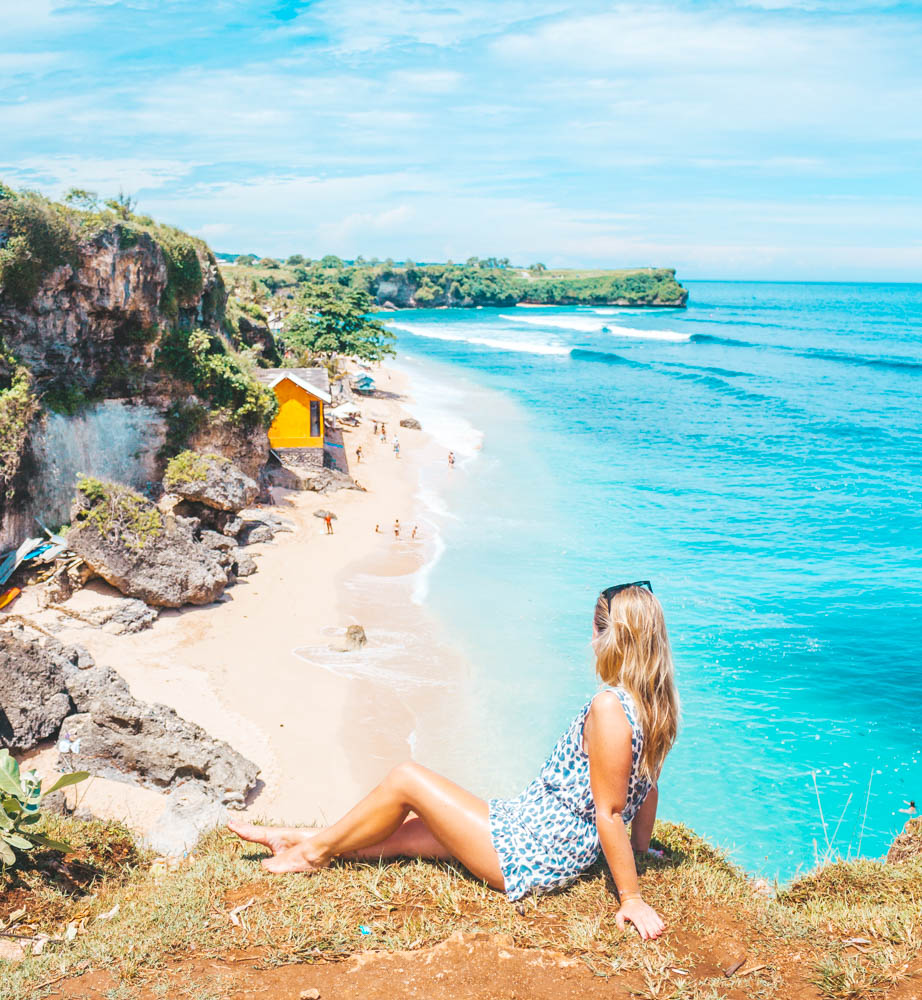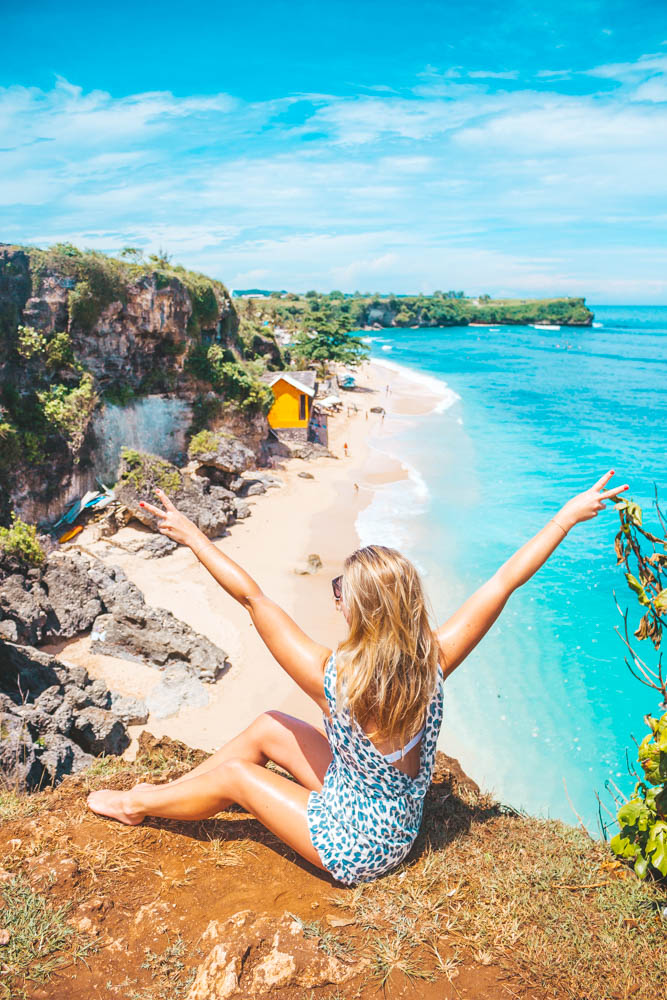 Bali has something for everyone
Although Bali is a relatively small island, there is still something for everyone. Those who want to yoga usually hang out in Ubud, the beach bums are in Uluwatu while surfers and those who want a more "laid-back" holiday choose to stay in Canggu. Those who want to go on a honeymoon usually go to the three islands outside Bali called Nusa Lembongan, Nusa Ceningan and Nusa Penida and those who seek adventure usually go to Nusa Penida. Those who go on a family holiday usually stay at Seminyak, which became my favorite area in Bali! 🙂
Whether you want to surf, swim, snorkeling, see waterfalls, monkeys, shop or just enjoy the peace and quiet lying on a bean bag in the sand with a drink in your hand, Bali is the right place to go! Bali is truly the paradise for solo travelers, couples in any age, families with children and for honeymooners! 🙂
Here you have the perfect travel guide to Bali!
Getting around in Bali
My recommendation when you are in Bali is to rent a scooter to easily get around the island, especially from area to area furthest along the coast. In this way you can also avoid the frequent traffic that can occur in Bali. Renting a scooter is very cheap, not to mention the gasoline that is even cheaper.
If you don't dare / want to / or feel like driving a scooter yourself, you can always use the GO-JEK app which is a Uber service but with scooters. Here you sit behind a driver who is driving the scooter and they always an extra helmet to borrow when you use this service!
Taxi is the more expensive option (but still cheap!) and if you wanna go by taxi, I recommend Bali's local taxi company called Blue Bird. There is also Uber in Bali and works just as usual if you prefer Uber instead! 🙂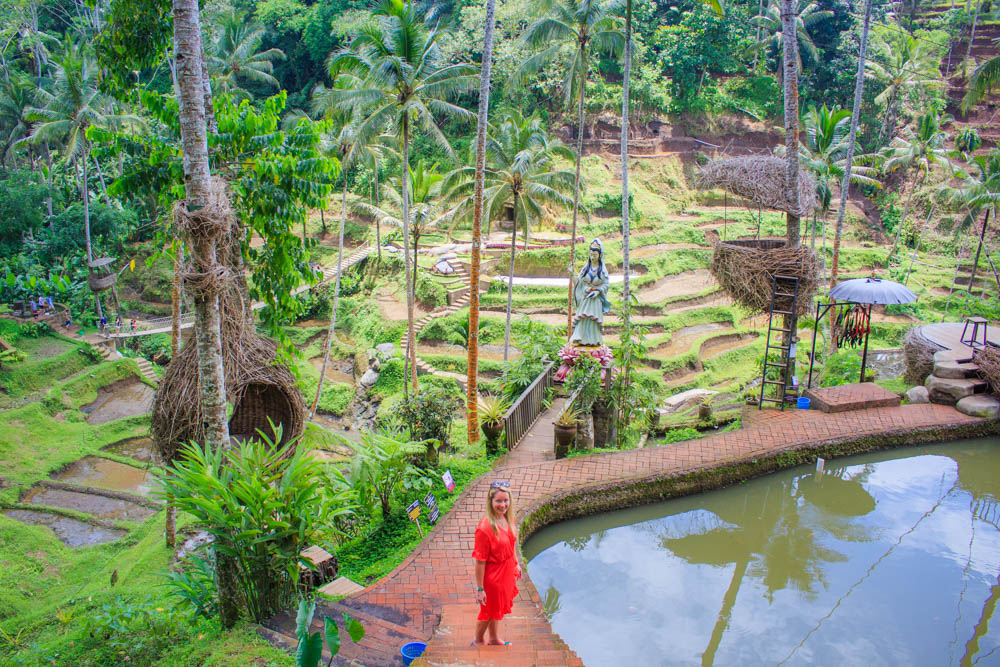 Ubud
It is said that Ubud is the heart of Bali. When you are in Ubud it will be peace and quiet, relaxation deluxe and lots of relaxing massages in the middle of the jungle!
Things to do in Ubud:
Tegalallang Rice Field
Monkey Forest
Tegenungan waterfall
Kanto Lampo waterfall
Suggestions for hotels in Ubud:
Four seasons Sayan Uubd
Viceroy Ubud
Hanging Gardens Ubud
In this blog post you can read more about my day trip to Ubud  
Uluwatu
Uluwatu clearly became my favorite area in Bali. Here you have white amazing beaches, turquoise water, fantastic beach clubs and very trendy cafes and restaurants. This is a bit more luxurious and a little nicer area in Bali 😉
Things to do in Uluwatu:
Uluwatu Temple
Abandoned Airplane
Dine at Unique Restaurant – Ayana Resort
Dine at the Rock Bar
Dinner at Jimbaran beach
Kelly's Warung for lunch located at Bingin beach
Bukit:
Thomas Beach
Single Fine restaurant for lunch or dinner
Ulu cliffhouse Bingin beach
Pecatu:
Omnia dayclub
Sundays beach club
Oneeighty at the Edge Beach club
Karma kandara hotel Uluwatu
Uluwatus best beach clubs
Omnia Bali Dayclub
Sundays Beach Club
Ulu Cliffhouse Beach club
Oneeighty at the Edge Beach Club
Suggestions for hotels in Uluwatu:
Ayana Resort Bali
Ulu Cliffhouse
The Edge Hotel
Anantara Resort Bali
In this blog post you can read about my best travel tips to Uluwatu and if you want to know which is the best beaches and how to find them in Uluwatu you can do it by clicking here.
Seminyak
The area Seminyak in Bali is the area I liked best. Besides surfing on the beach, there are plenty of restaurants, beach clubs and attractions here. Seminyak is easy to stroll around in and here you don't need to have a scooter to get around, if you don't want to of course but Seminyak is very easy to walk around, which made me walk everywhere here.
Restaurants in Seminyak:
Motel Mexicola
Bikini restaurant
Boss burgers hamburgers
La Favela
Sea Cirkus
Shelter & Nalu Bowls
Da Maria – Italian restaurant
Jackson Lily's
Beach Clubs in Seminyak:
Potato head beach club
Tropicola
CooCoo
Azul
La Plancha beach club
Suggestions for hotels in Seminyak:
Marriott Hotel
The Colony Hotel
The Legian Bali
In this blog post you can read my best travel tips to Seminyak!  

Canggu
Canggu (pronounced changgoo) is perhaps the most relaxed and loveliest area in Bali's, not to say the most popular area! EVERYONE wants to go here and I understand why! This is the area for all surf lovers! If you go to Bali to surf, this is where you should hang out, definitely!
See, do and eat in Canggu:
La Brisa beach club
The Lawn beach club
Old Man´s
La Laguna
Crate café
Suggestions for hotels in Seminyak:
COMO Uma Canggu
Koa D´surfers hotel
In this blog post you can find my best travel tips for Canggu!  

Kuta
Kuta is perhaps the most popular area to go to in Bali, especially for partying young people. If you go on a honeymoon to Bali you shouldn't go here. Do you want to party, live cheaply and meet other young people around the world – then you have ended up right!
See, do and eat in Kuta:
Memorial site for the bombing October 2002
Boss burgers for hamburgers
Cheap massage
Paperboy for lunch/ coffee
Crumb & Coaster for lunch/coffee
Benih Coffee shop
XOXO Bali Ice Cream
Suggestions for hotels in Kuta:
Sheraton Bali Kuta Resort
Citadines Hotel
Terrace Hotel Kuta
Hard Rock Hotel
Hilton Garden Inn
In this blog post you find my best travel tips for Kuta!
Other things to see and do in Bali:
There are lots of other areas and activities to see and do in Bali if you want to go around the island. These are some of the things I will do next time I visit Bali 🙂
See the sunrise from Mount Batur volcano
Tanah Lot temple
Royal temple
Lempuyang temple
Tirtha Gangga
Islands outside Bali
There are many islands that are just outside Bali which are popular to go to. I went to Nusa Lembongan, Nusa Ceningan and Nusa Penida which are about half an hour by boat from the Sanur area of Bali. Many also choose to go to the Gili Islands, such as Gili Meno, Gili Air and Gili Trawangan. I will go to those islands next time I visit Bali 🙂 These islands take about an hour to go to from Bali, as well as Lombok which is also a super popular island to stay at!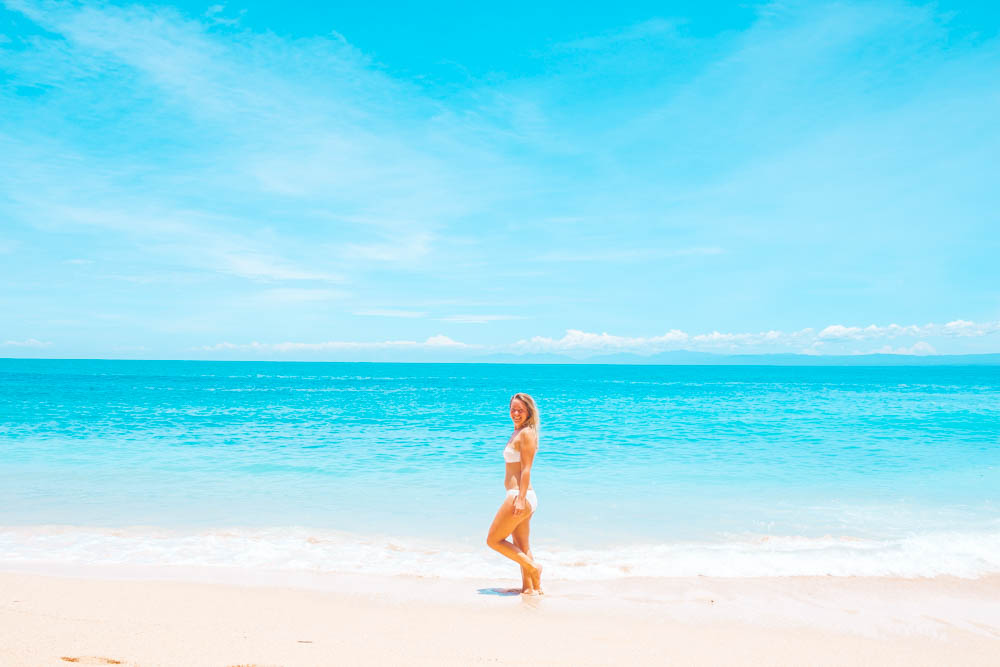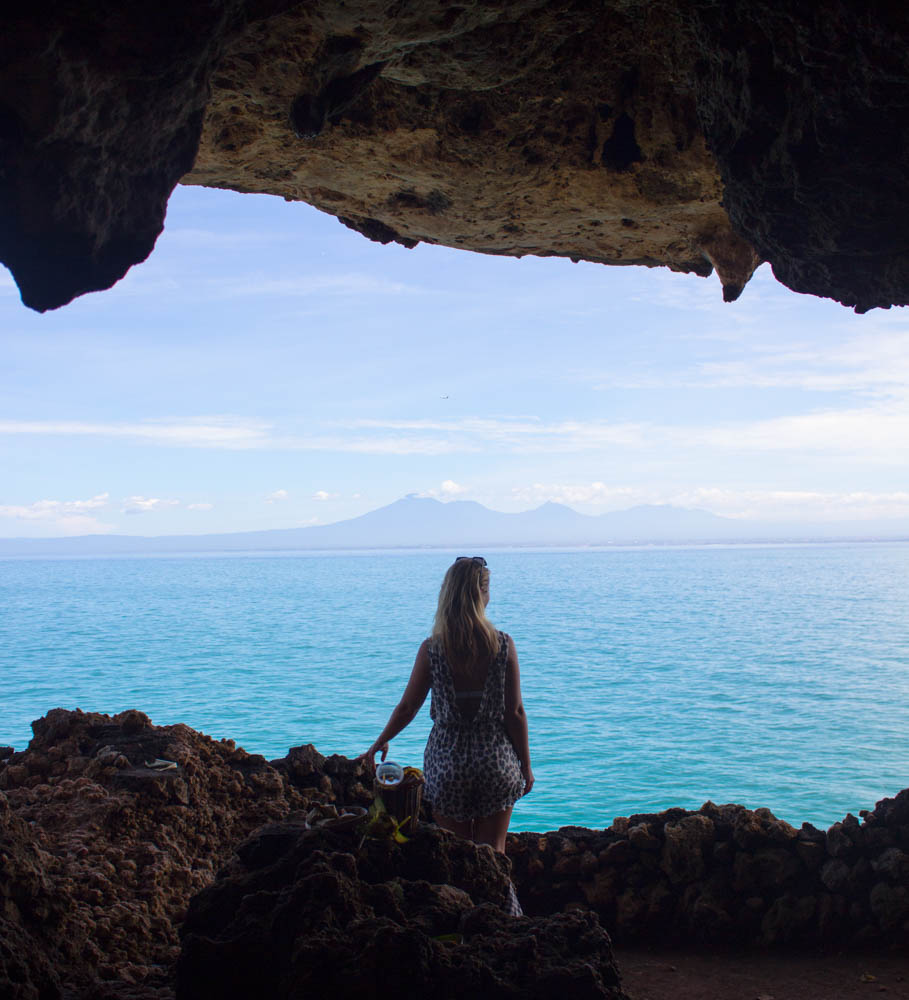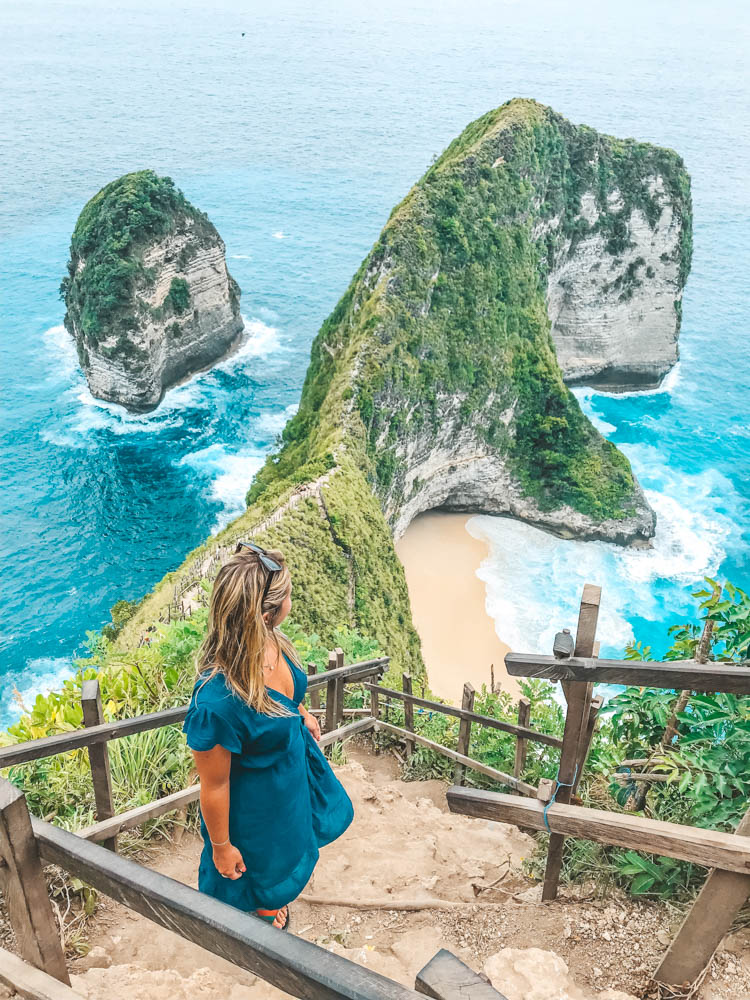 See and Do on Nusa Penida
Kelingking beach
Broken beach
Angel Billabong
Crystal Bay
In this blog post you will find my best travel tips to Nusa Penida 
See and Do at Nusa Lembongan
Mangrove cave
Dream beach
Devil Tears
Panorama point
The Deck cafe/restaurant
Mushroom beach
In this blog post you will find my best travel tips to Nusa Lembongan 
In this blog post you will find my best travel tips to Nusa Ceningan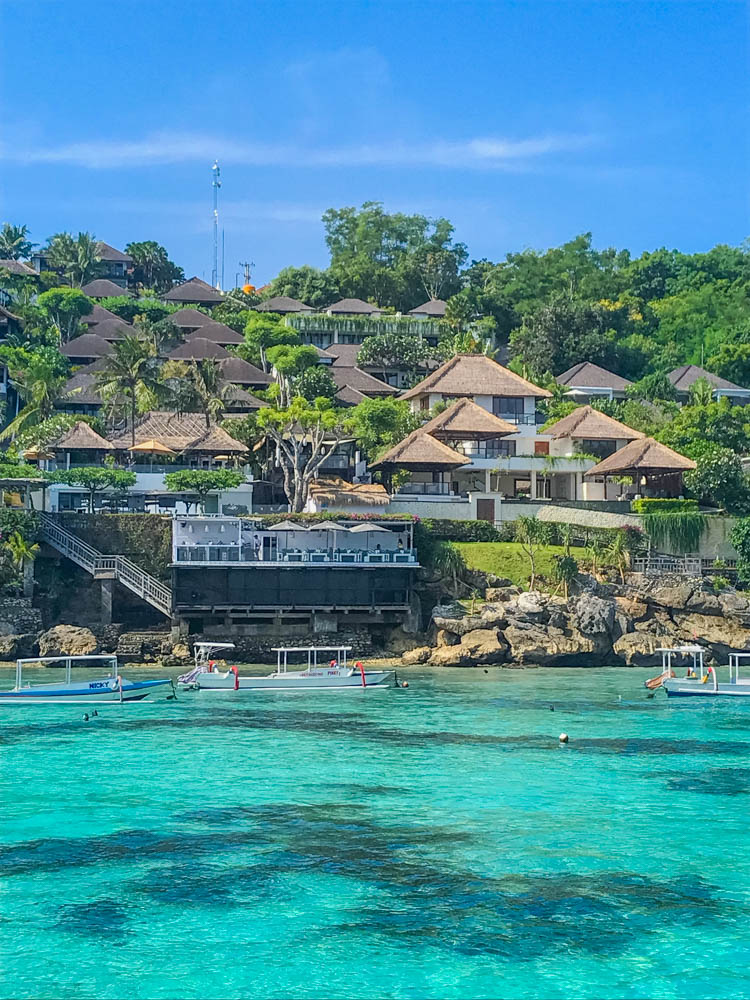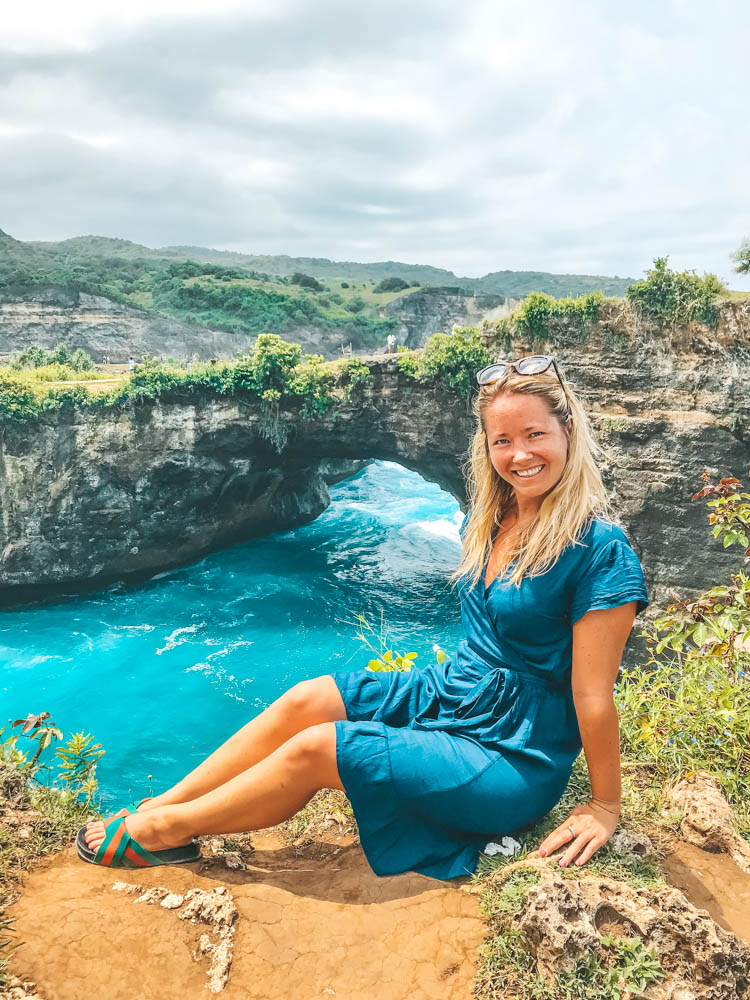 Here you will find all my travel guides to Bali:
Happy Travels!
// Charlotte