Tips on Affordable Hotels in Bangkok, Thailand
There are lots of hotels in Bangkok but which is the best and which is the most affordable? Which area should you stay at and which hotel is "close to everything"? In this blog post, I will tell you about some hotels I have stayed at 🙂
Personally, I like to stay close to Sukhumvit street, then you are in the middle of everything, according to me, and you are close to most things in terms of shopping, restaurants, cafes, subway and skytrain. This is why I always choose to stay in this area when I go to Bangkok.
On the other hand, if you want it a little quieter and more harmonious (if it able in Bangkok), Silom Village is a very nice area. Here it's not as "messy" with traffic or shopping and the whole area is more tidy and have nice buildings, I think 🙂 It is very nice atmosphere here when you come to Silom Village. This is also an area I can recommend staying at.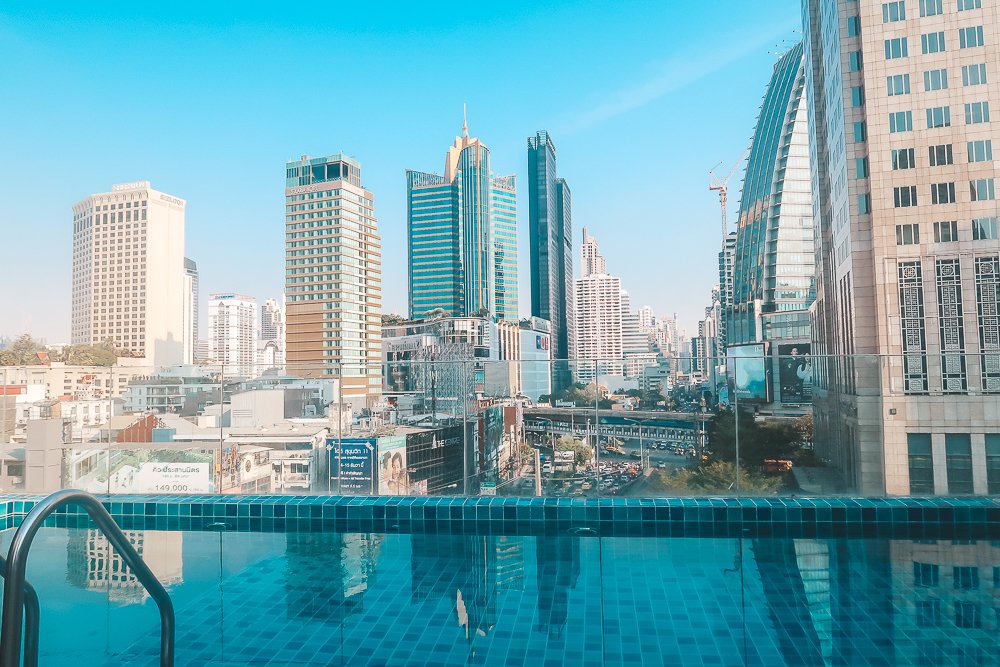 Hotels in Bangkok
Clover Asoke Hotel Bangkok
Hotel Clover Asoke is a new and very fresh hotel that I think is located "in the middle of everything" on Sukhumvit, soi 16 and this is where I stayed a few nights now in the beginning of January 2020. It is right next to the Asok skytrain station, opposite shopping center Terminal 21 and near my favorite restaurant SUDA which I always visit the same day I come to Bangkok 🙂
The rooms are super fresh and so is the bathroom. Slippers and bathrobe are included, as well as a water bottle every day and cleaning. The bed is among the most comfortable I've slept in with lots of pillows and fluffy comforter, just as I love! What I fell for in this hotel was not only the location but also the fact that they had a rooftop pool. However, it was not large but cool enough to make me book this hotel. There are only 4 sunbeds but a larger lounge area to hang out at on the rooftop bar.
You can read a more detailed review I wrote about hotel Clover Asoke here.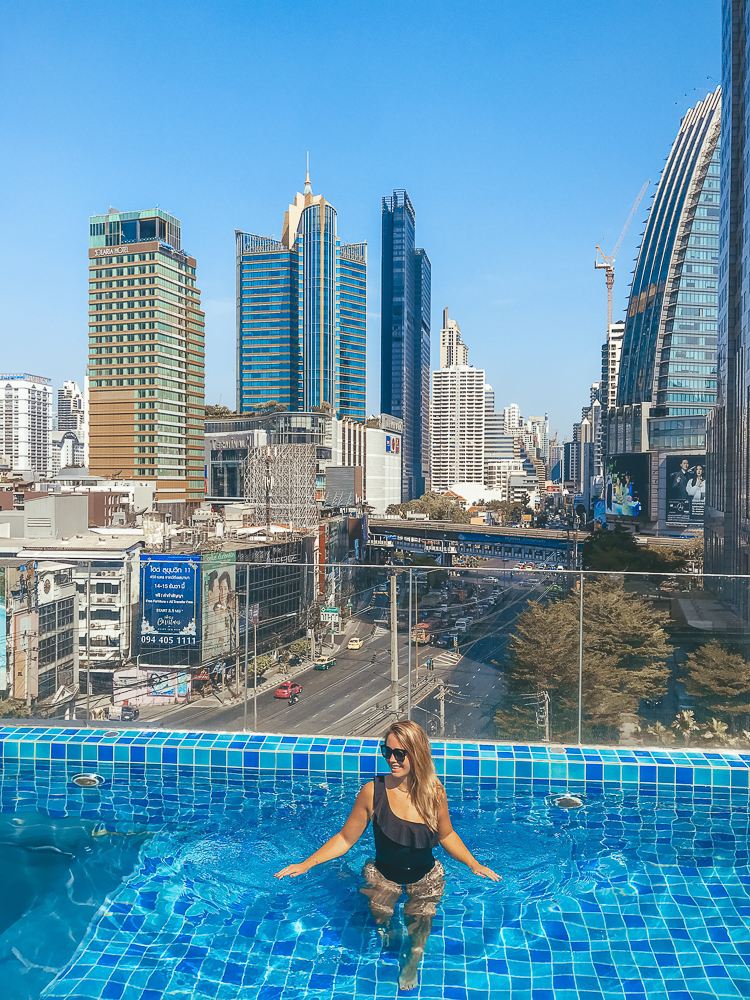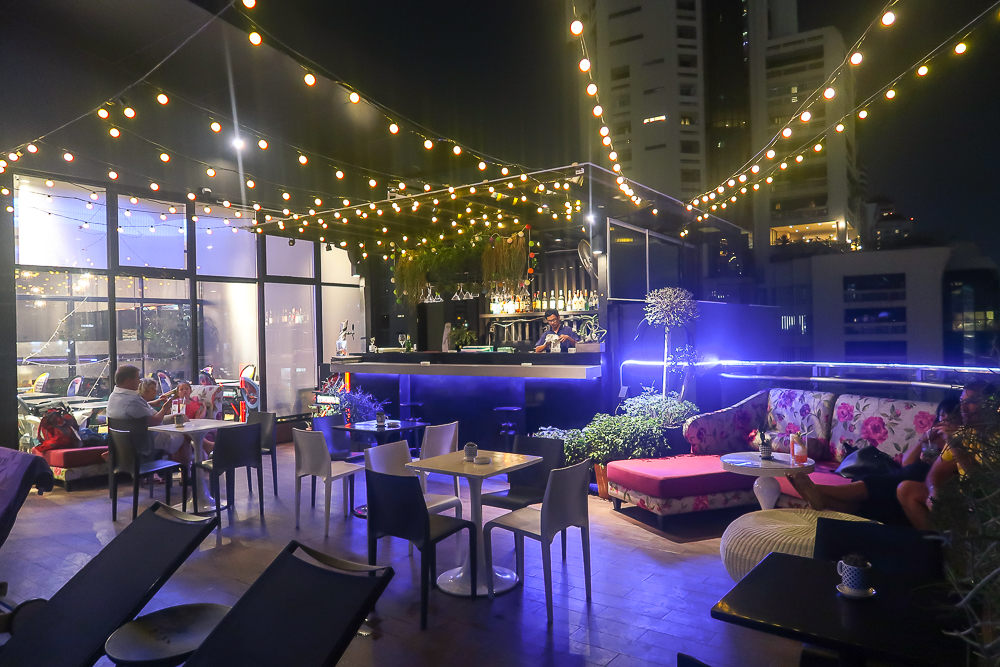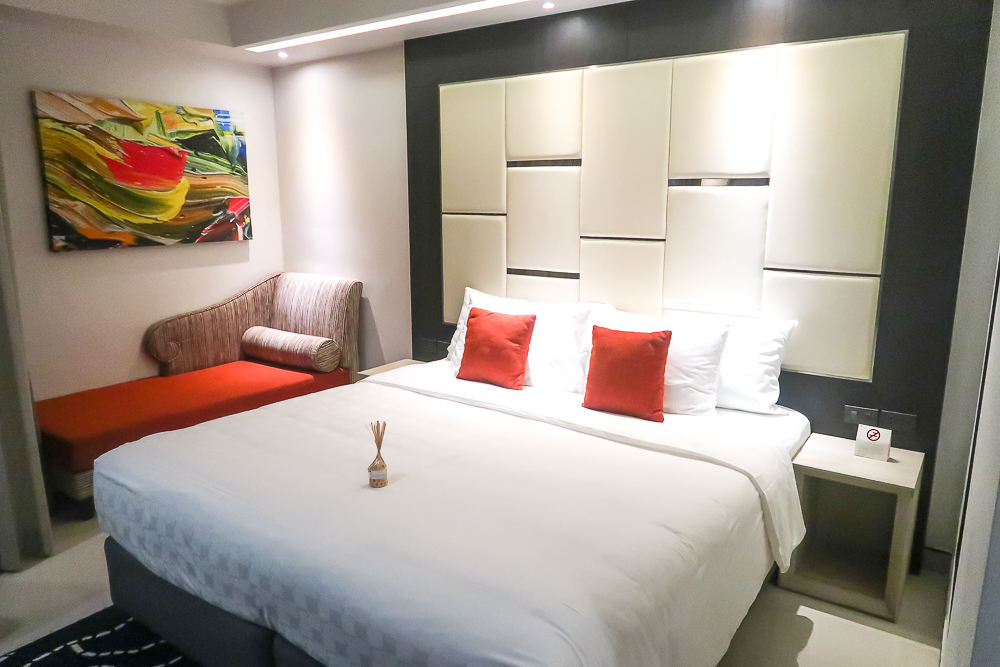 Rembrandt hotel Bangkok
Rembrandt Hotel is a nice and popular hotel among Scandinavians. The views from the rooms are fantastic and the location is also very good. It is located a bit down on Sukhumvit, soi 18 and has the most beautiful (and largest ?!) hotel pool I found in Bangkok. Here you don't need to crowd with others to get a sunbed, the pool is enough for many, which I like. The rooms are also really fresh and even their lobby is nice to sit at and have a drink. It is a large and spacious hotel lobby.
I have probably stayed at this hotel most of the times when I have been to Bangkok, so good I think it is and also affordable! I have previously written about my stay at Rembrandt Hotel in Bangkok for you to read here.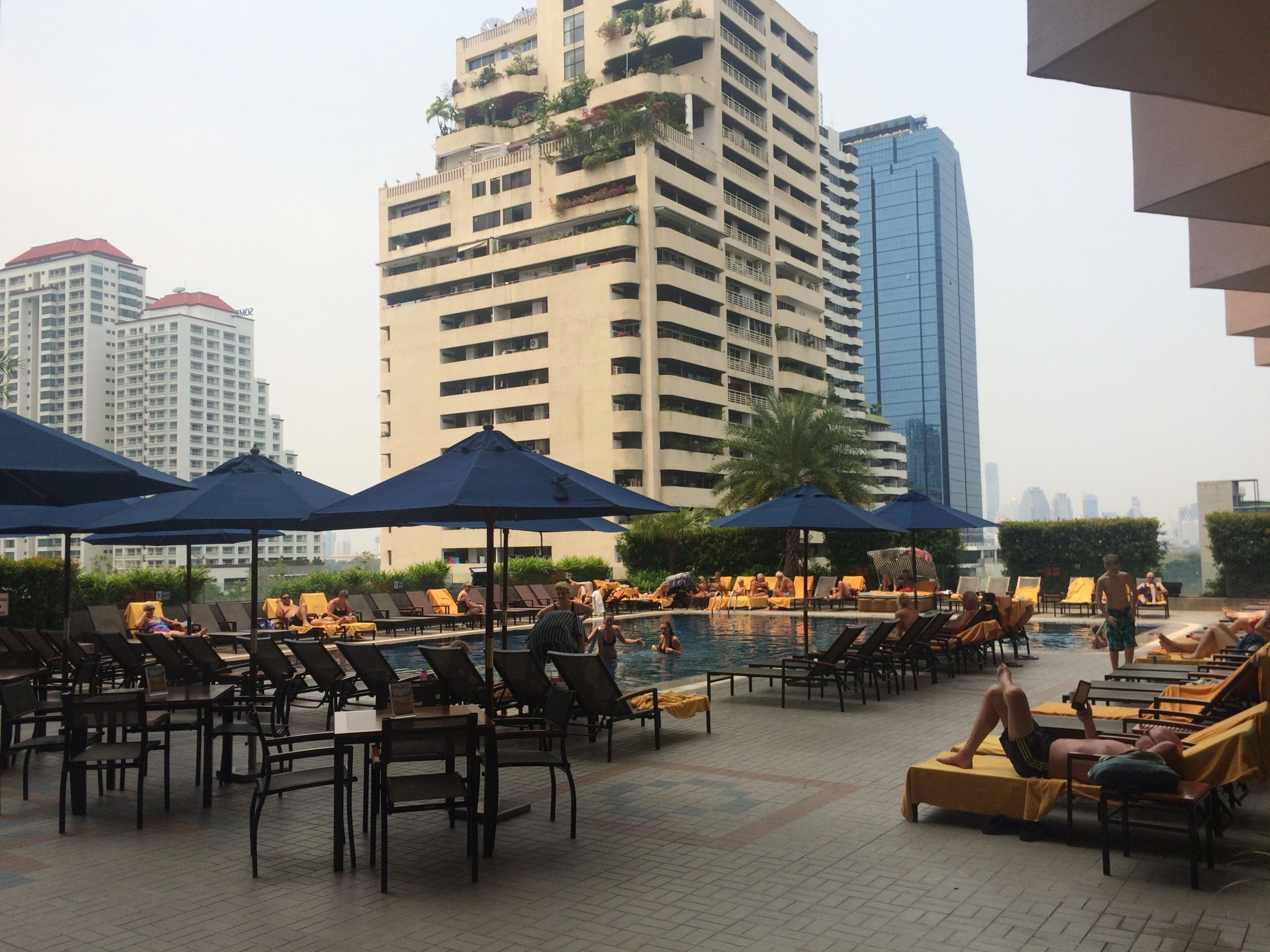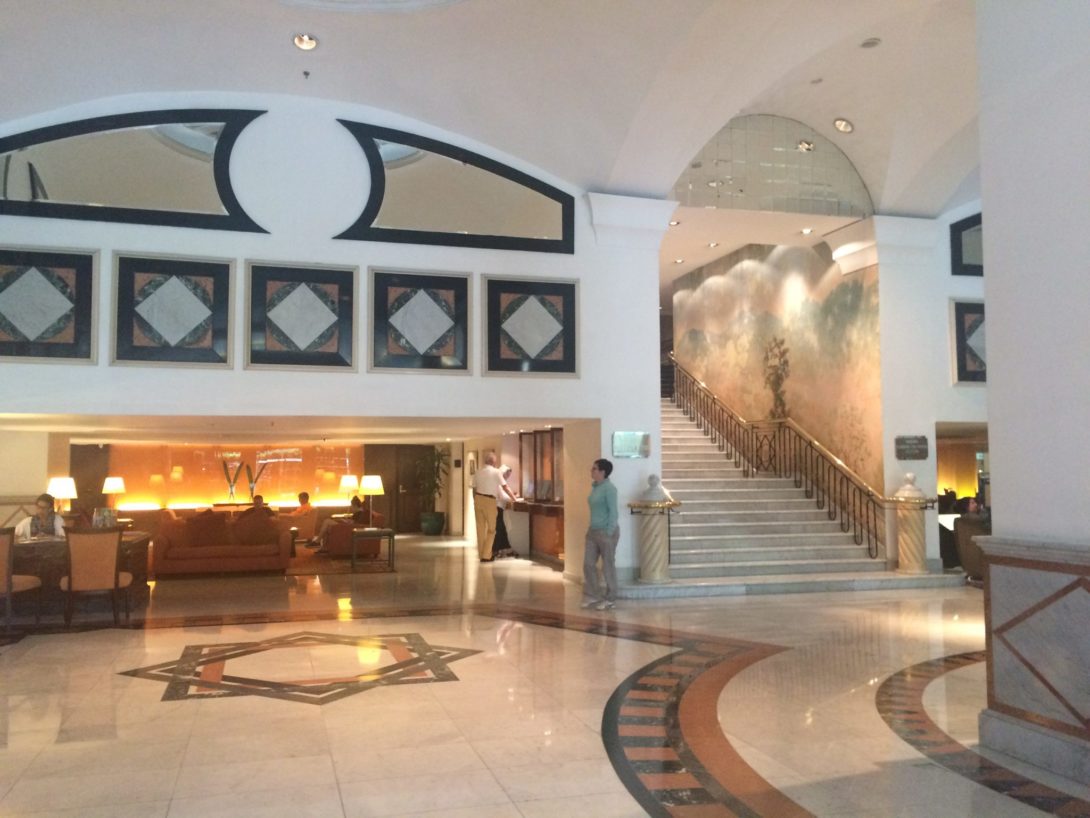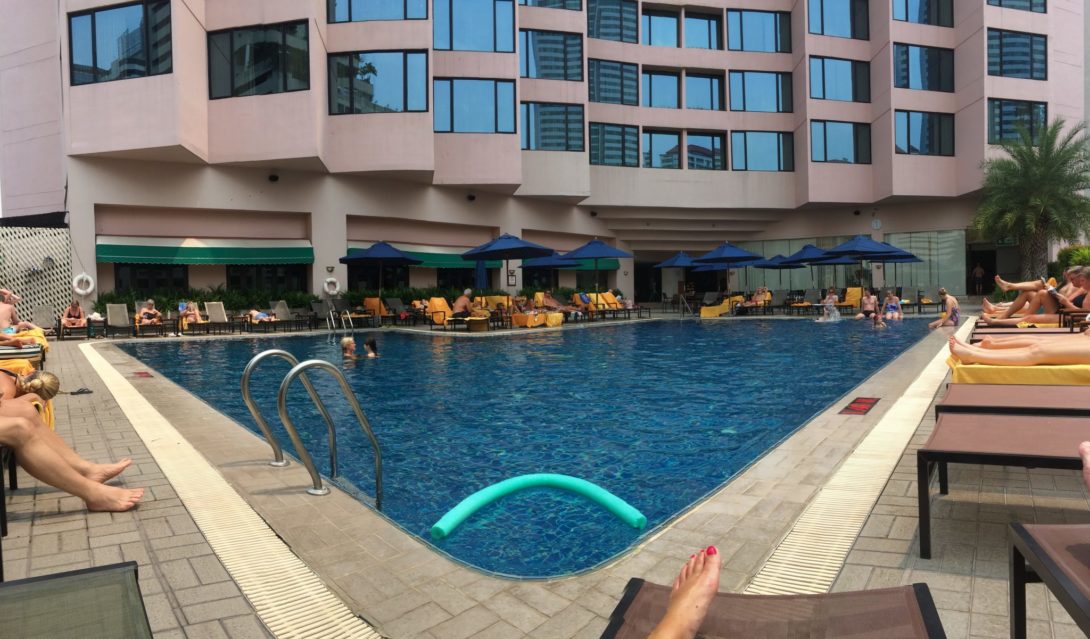 The Westin Grande Sukhumvit, Bangkok
Likewise, The Westin Hotel is located on Sukhumvit in Bangkok and is a hotel I have stayed at and can highly recommend! Really fresh and state-of-the-art hotel located just 1 minute walk from Asoke skytrain station and Sukhumvit metro station. Also this hotel has a large and spacious pool which I liked very much. This hotel is located right next to Terminal 21 shopping center.
If you stay here you must not forget to go up to the hotel bar which is at the top floor with a fantastic view of Bangkok, however it is indoors but still it has a very nice view 🙂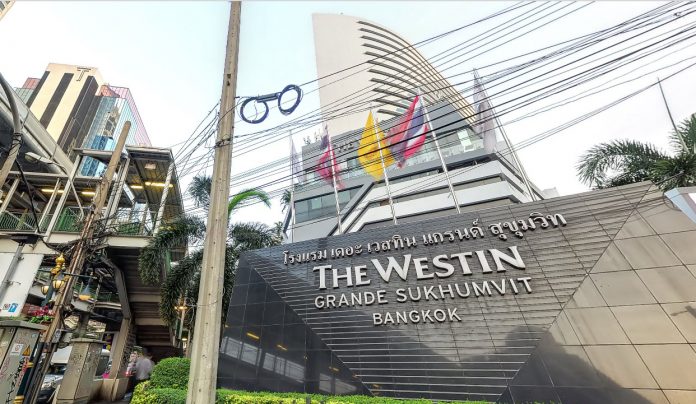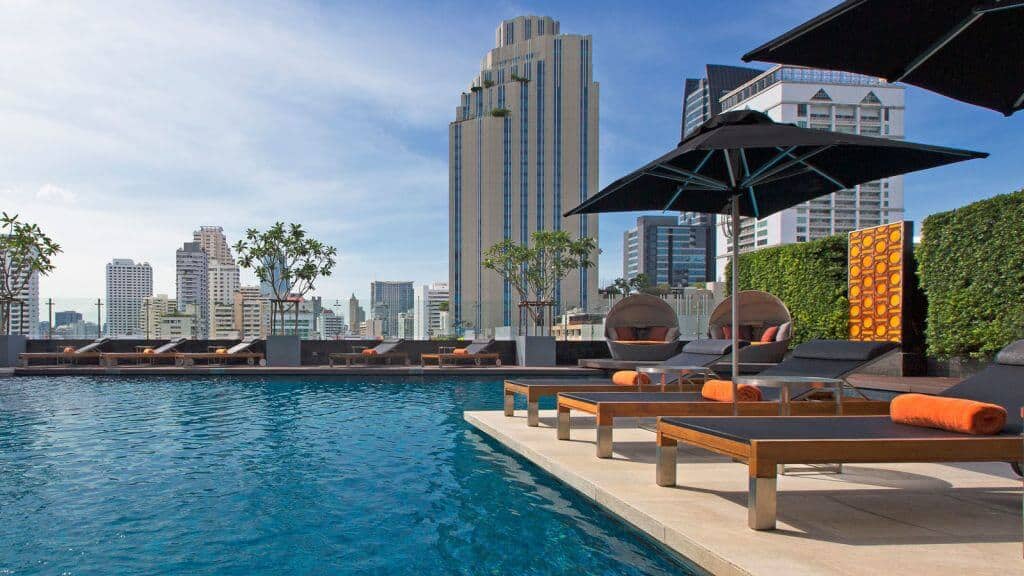 Amari Atrium Hotel Bangkok
Amari Atrium is a hotel chain and can be found everywhere in Bangkok. I have stayed at this hotel several times and think it is an affordable hotel. Nothing special, like the other hotels I recommend but still nice and have a good standard. It is clean and fresh and for me that is important 🙂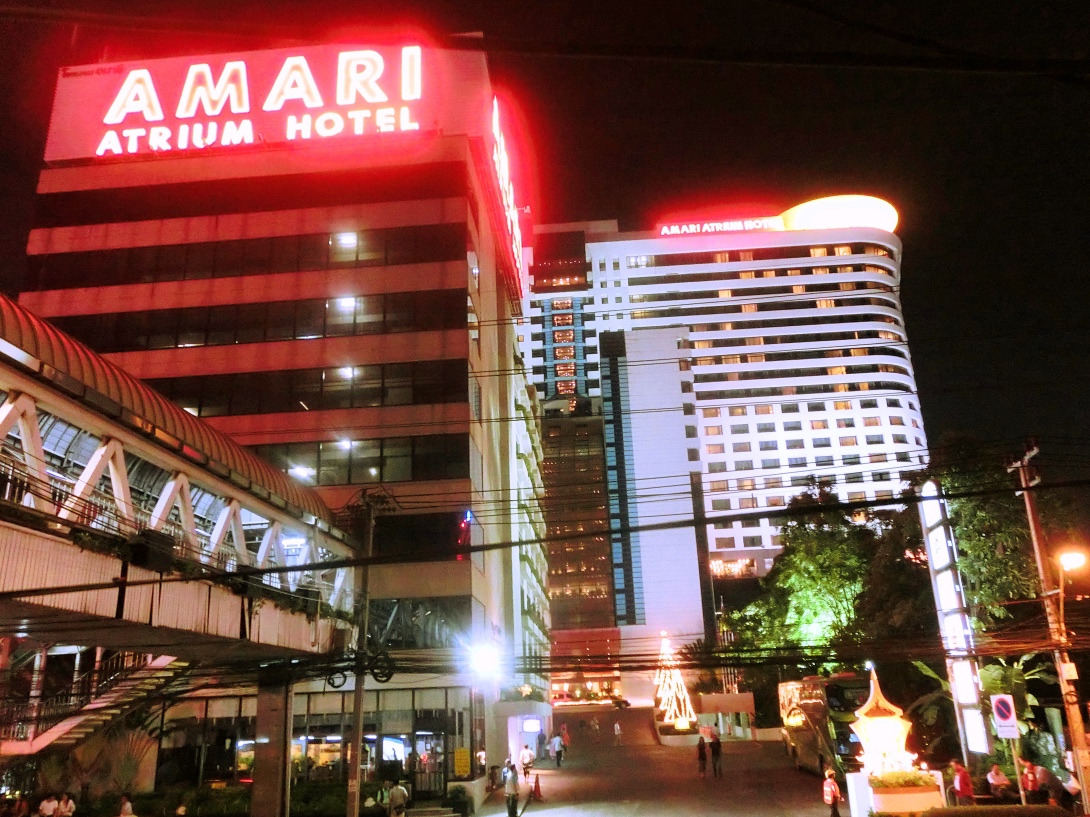 I have also written other blog posts about Bangkok which I hope may be of interest 🙂
Happy Travels!
// Charlotte