Tips on Attractions, Excursions, Lunch and Dinner Restaurants in Doha, Qatar
New restaurants and hotels are being opened all the time in Doha, especially now before the Soccer World Cup 2022. You may not think so, but Doha actually has some really good lunch and dinner restaurants that I personally think you should try when you are in Doha.
Not to mention all the excursions and attractions that Doha has to offer, which is a lot indeed! I have previously written about my Doha guides here and here and generally about my stay from Doha and what I have done that you can read here.
In this blog post I share more specifically what you can do in Doha, what excursions I recommend if you are a tourist and visiting Doha for the first time, and what lunch and dinner restaurants I recommend going to 🙂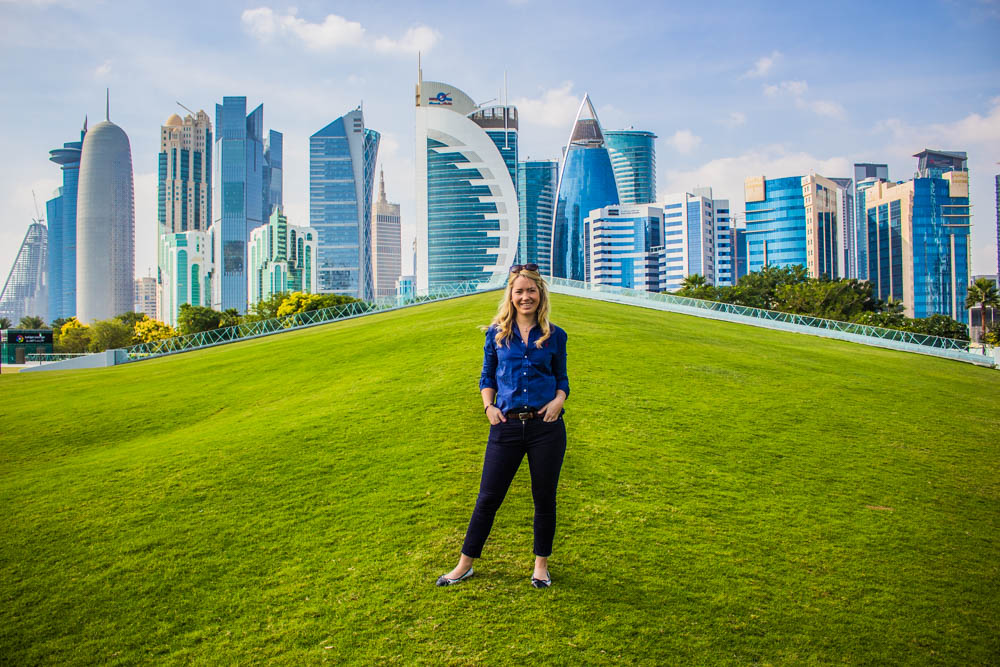 Tips on Attractions, Excursions, Lunch and Dinner Restaurants in Doha, Qatar
Attractions in Doha, Qatar:
Souq Wakif
What characterizes Doha and the Middle East in general would be their markets. In Doha it's called Souq Wakif and is a market where you can find everything from spices, clothes, hardware stores, restaurants, cafes, souvenir shops and lots of other things.
Take your time and walk around among all the little alleys, settle down for a coffee and walk around and feel the mood. Here you can also see falcons and other animals they are selling but the falcons are special and something that is fascinating to see so I think you should see them. In the square, they usually do some performances that can be fun to watch. Just behind the souk you will also find camels if you want to see them, something I think is a fascinating animal 🙂 However, they are not for sale 😉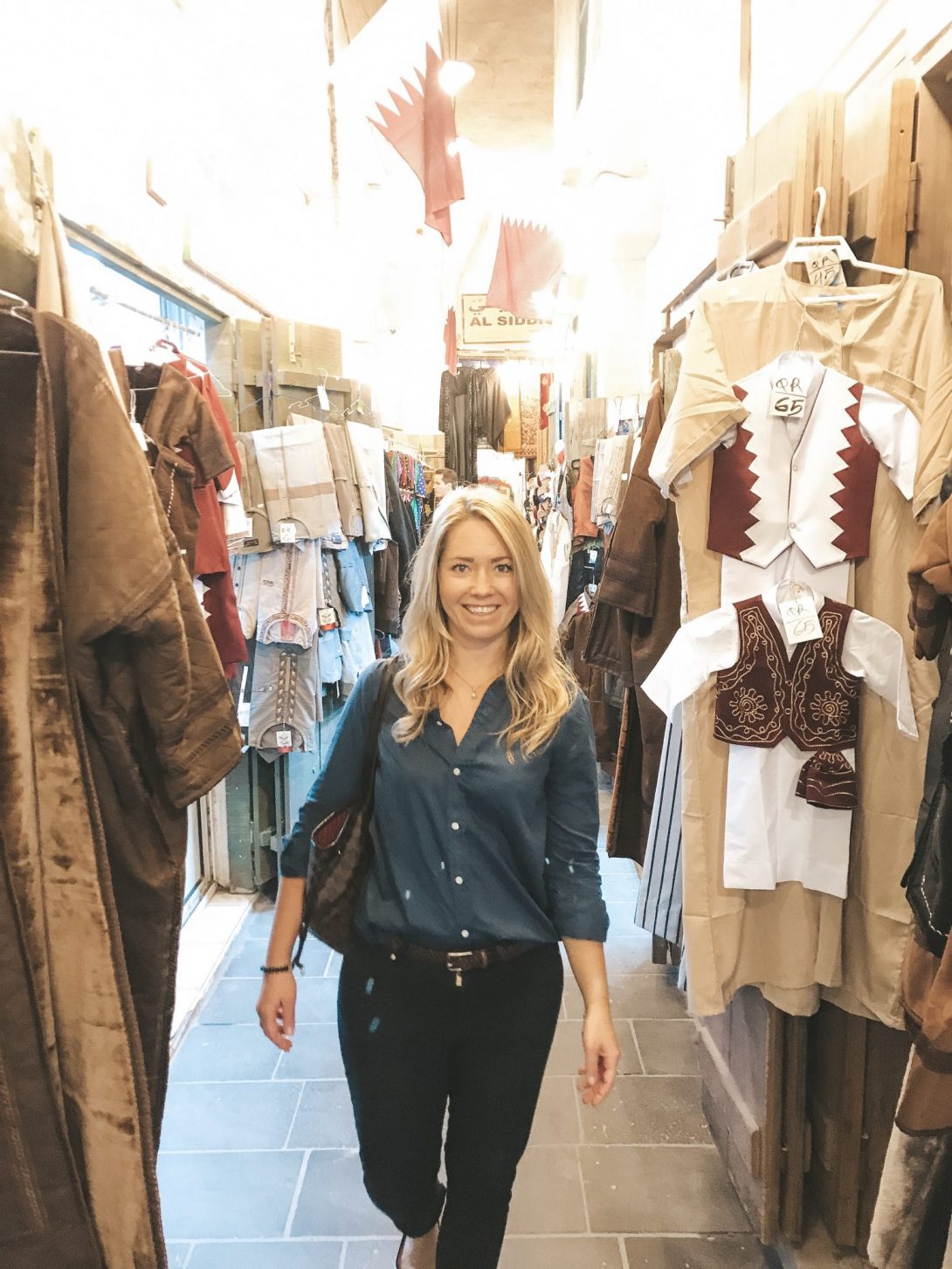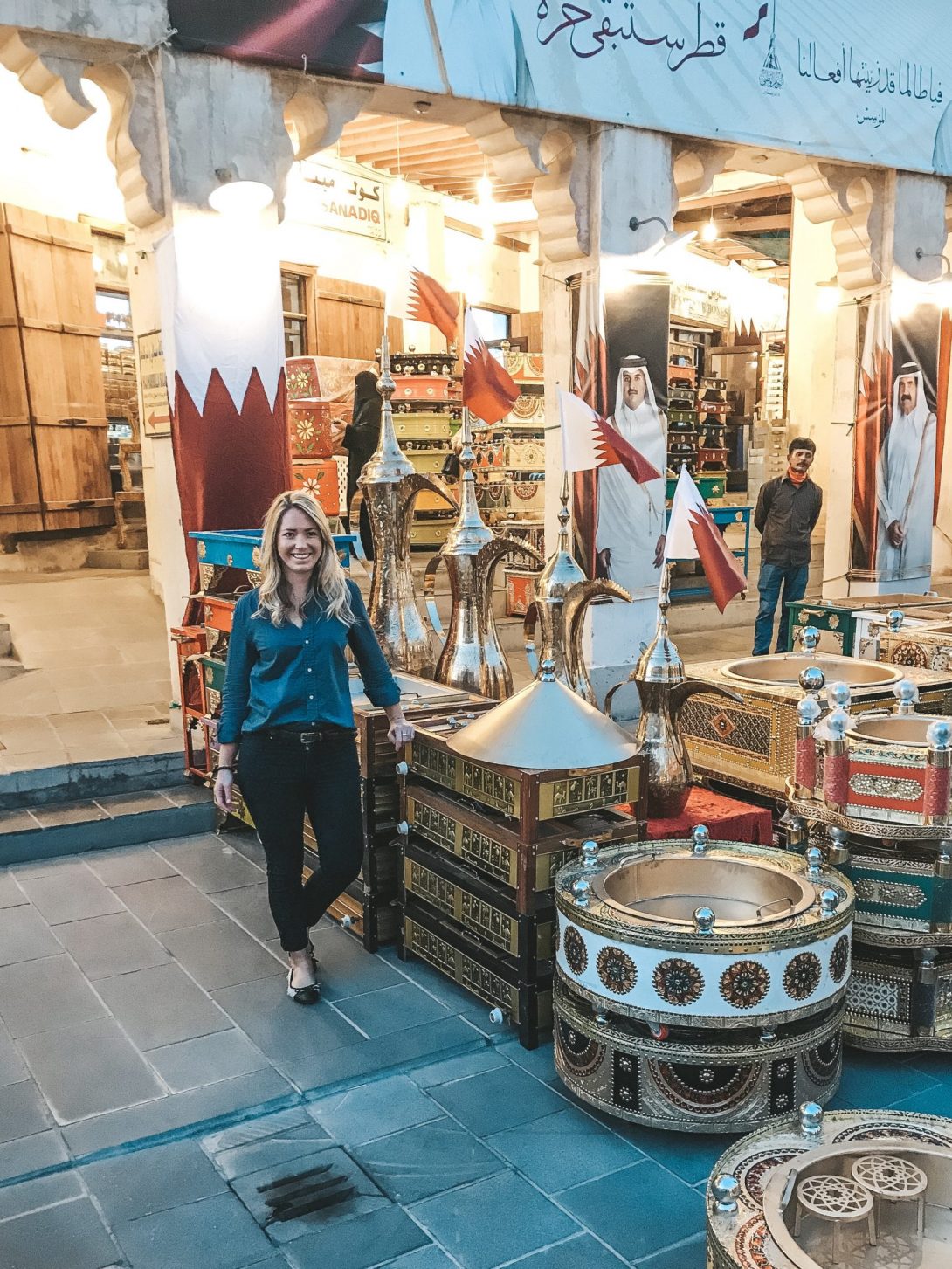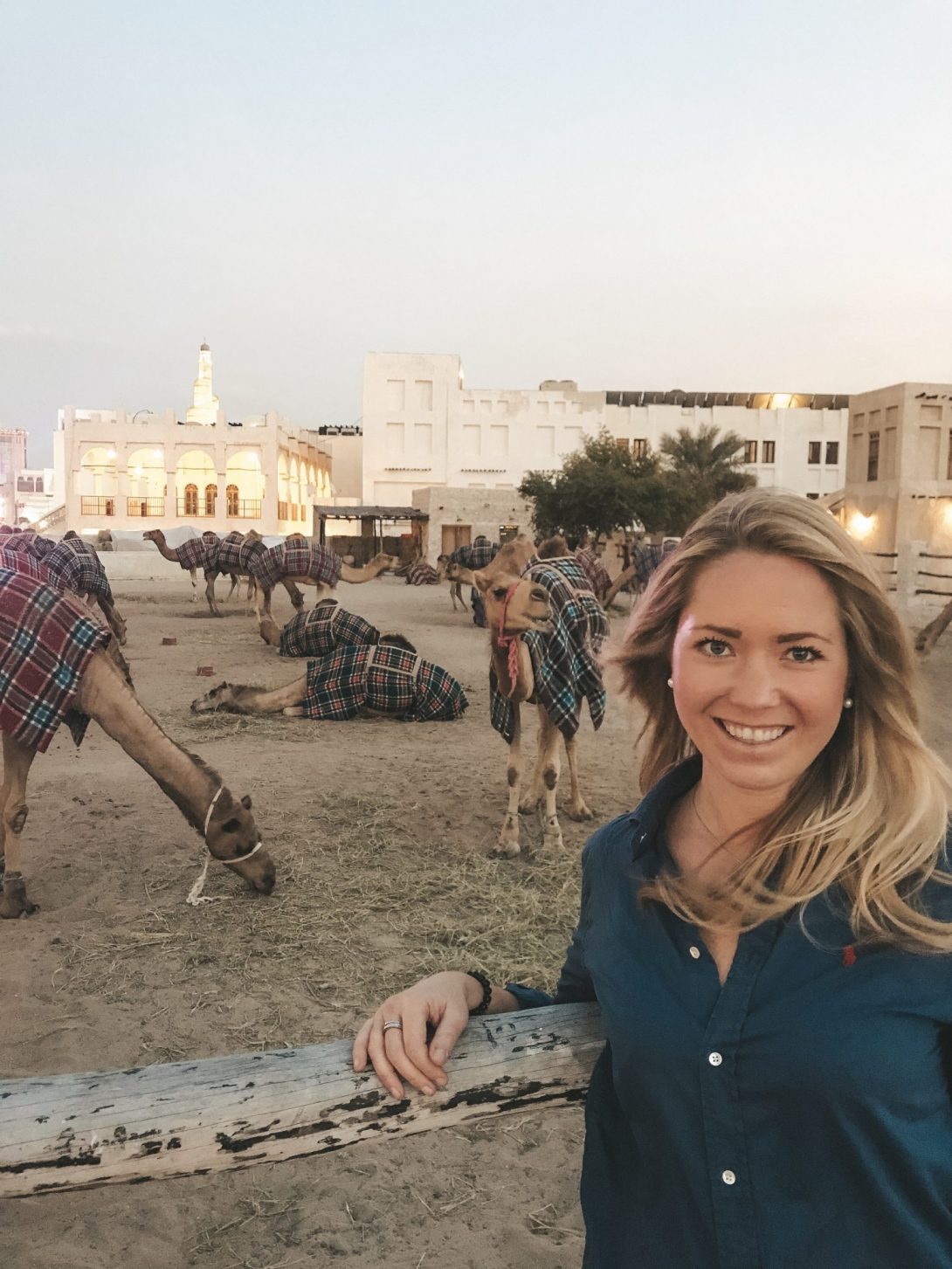 Gold Souq
Do you want to buy gold, Doha's gold market is just opposite Souq Wakif with walking distance between each other and is called Gold Souq. You cross the street that is closest to the water towards the small spiral tower you see and follow the spiral tower, which is a small mosque. Behind the mosque is the gold market and here you can find genuine gold jewelry at great prices.
Doha Corniche
The Corniche is Doha's fine walking route that stretches 7 kilometers along the water in a semi-shaped circle. Either you can take a taxi here and stop wherever you want or you can start in the city, just opposite the skyscrapers and buy a coffee from Coffee & Beans. (It's like Starbucks coffee), something I highly recommend doing.
It is a very nice walk because you get to see Doha from a different point of view. You get very close to all the skyscrapers, which is a great feeling while being close to the water. Along the walk there are benches to rest on, palm trees, cafes and good photo points for anyone who wants to photograph Doha. If you start where I recommend you will end up at the MIA museum where the Corniche ends.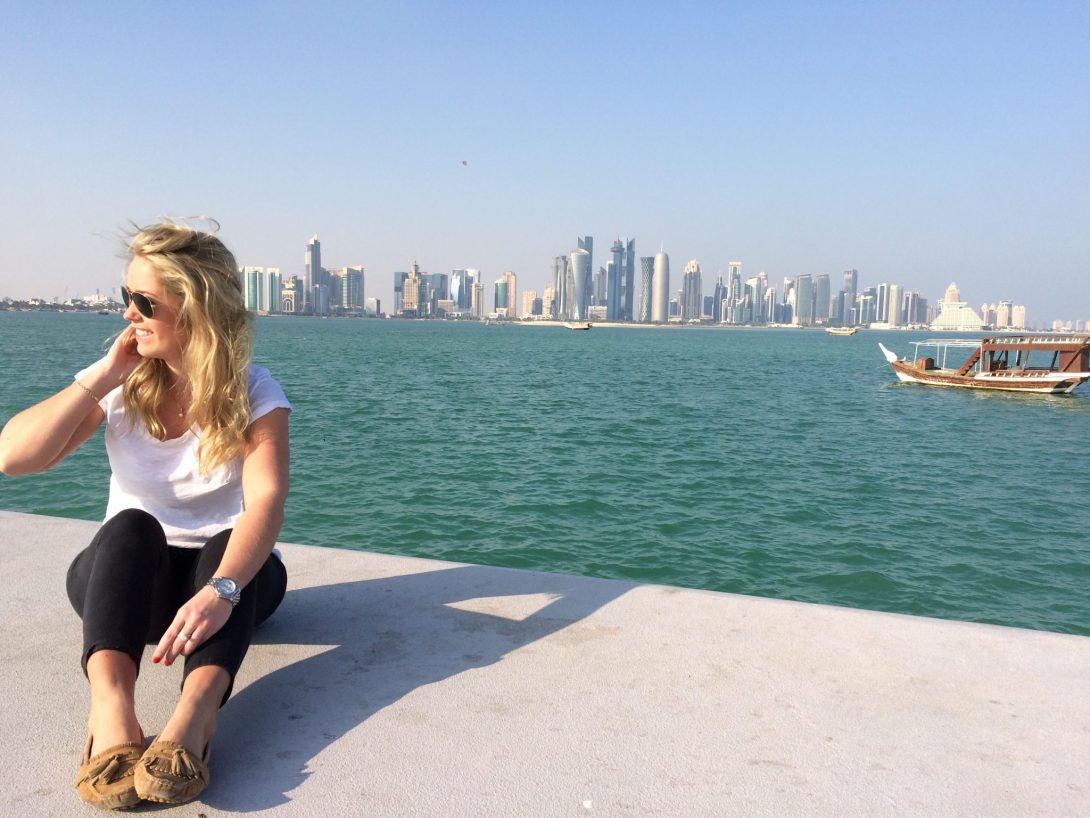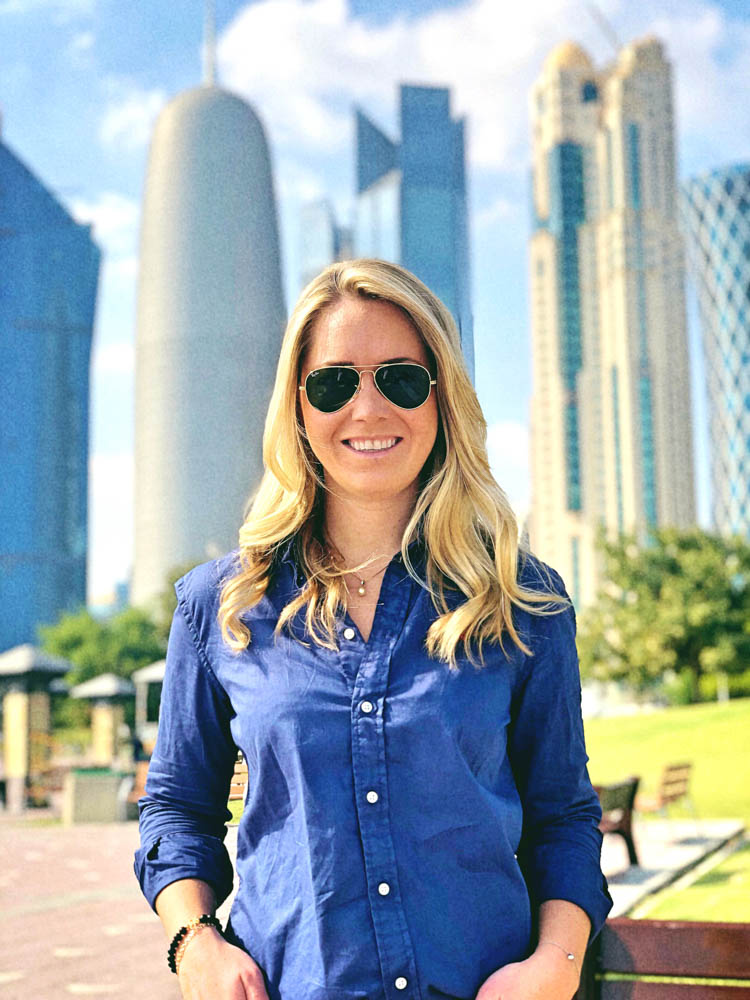 MIA Museum of Islamic Art or National Museum of Doha
As you walk the 7 kilometer long walk along the water, you will end up at the Museum of Islamic Art (MIA) and their newly opened museum, the National Museum of Doha, which is a huge architectural building. Spend a moment at one of these museums and if nothing else, go through the MIA Museum for an amazingly nice view of the Doha skyline. Here you have a good photo opportunity and it doesn't cost anything to enter! 🙂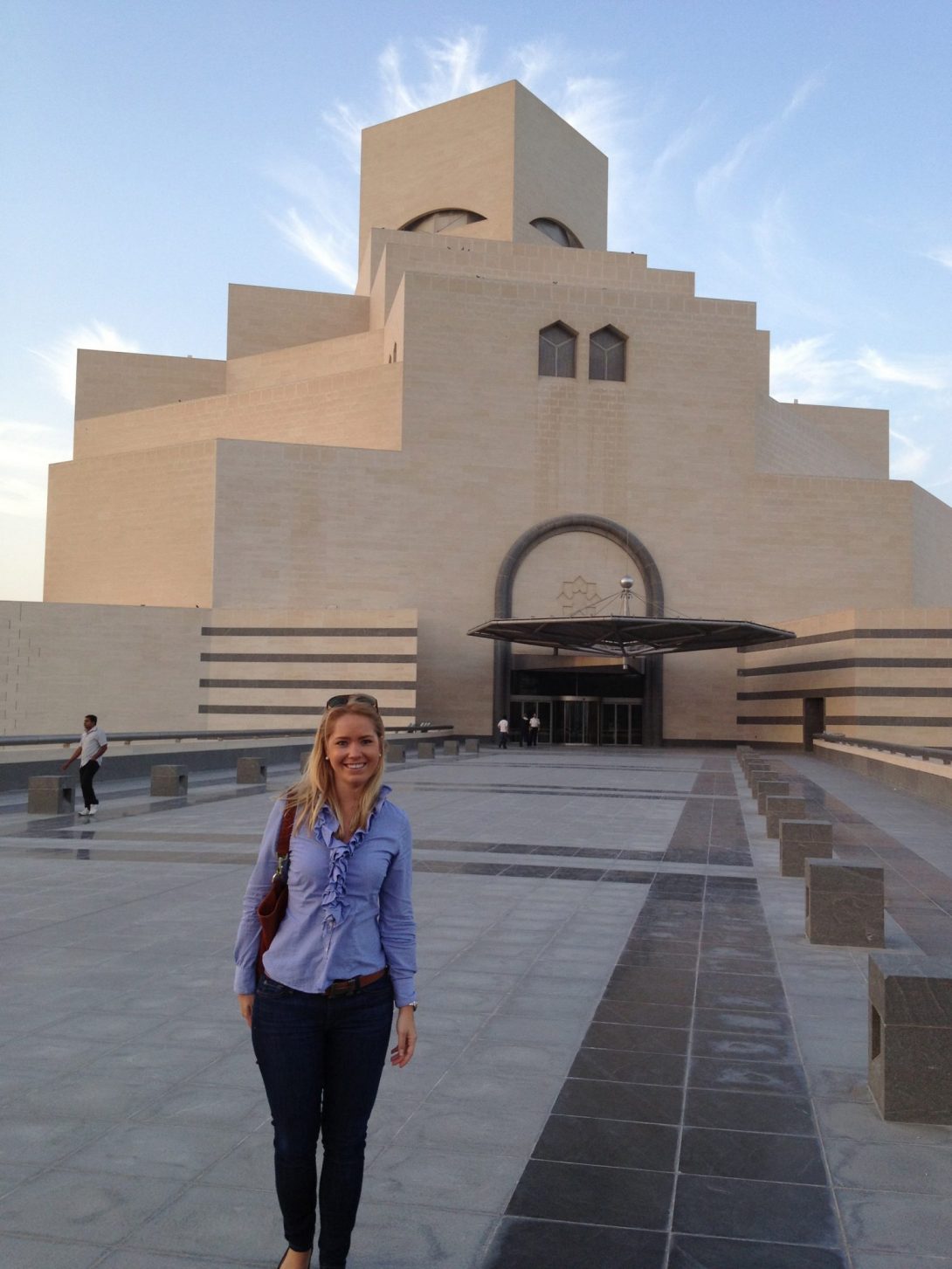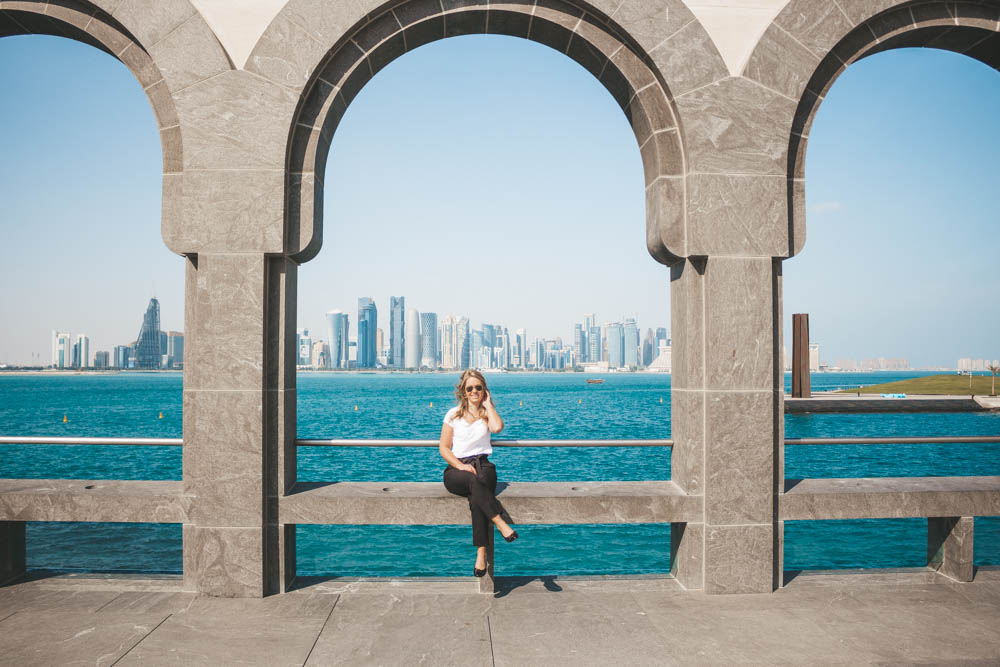 Pearl Island
Take a taxi to Pearl Island and stroll around in this area. Here lives many expats, who work in Doha. Just as you come across the bridge to Pearl Island, ask the driver to turn right and stop at the nearest entrance and exit. Here you will find clothing stores, car dealers, restaurants and cafes. Pearl Island is shaped like a horseshoe and in the circle there is a large marina with a lot of luxury boats to watch. Walk through the marina and take the time it takes, it's actually nice to walk around here, especially in the afternoon and maybe you can have an early dinner here at any of the restaurants available.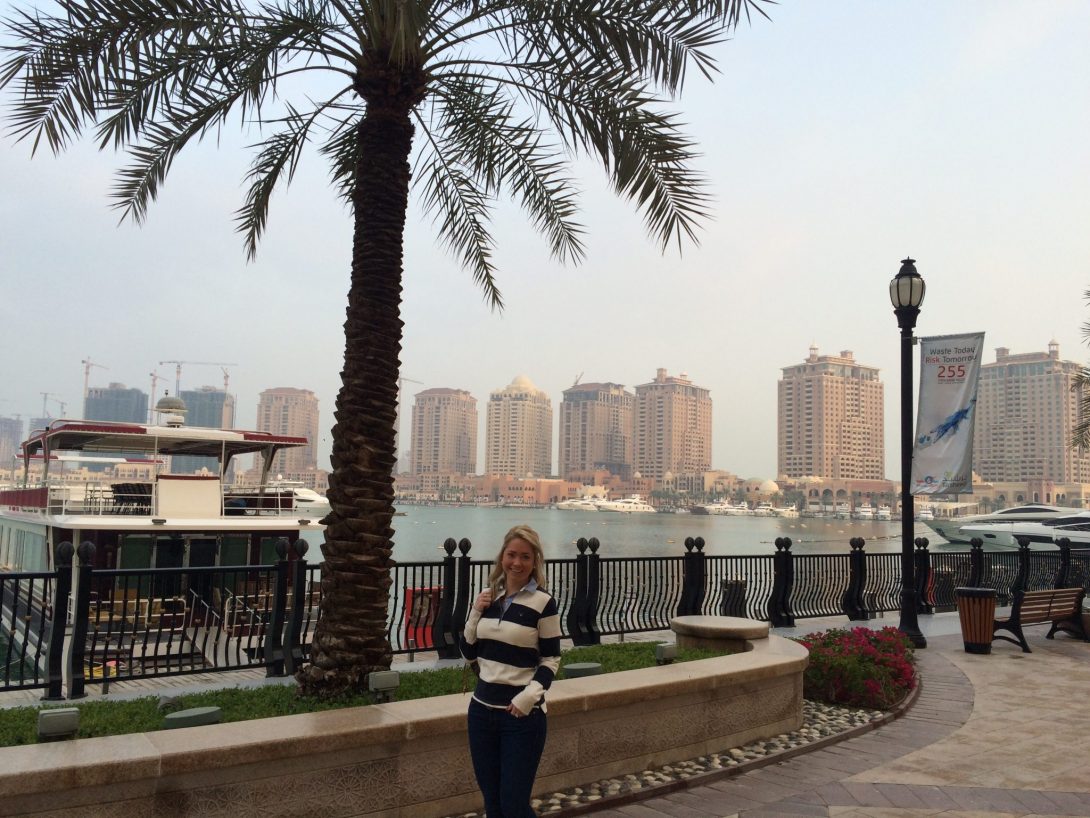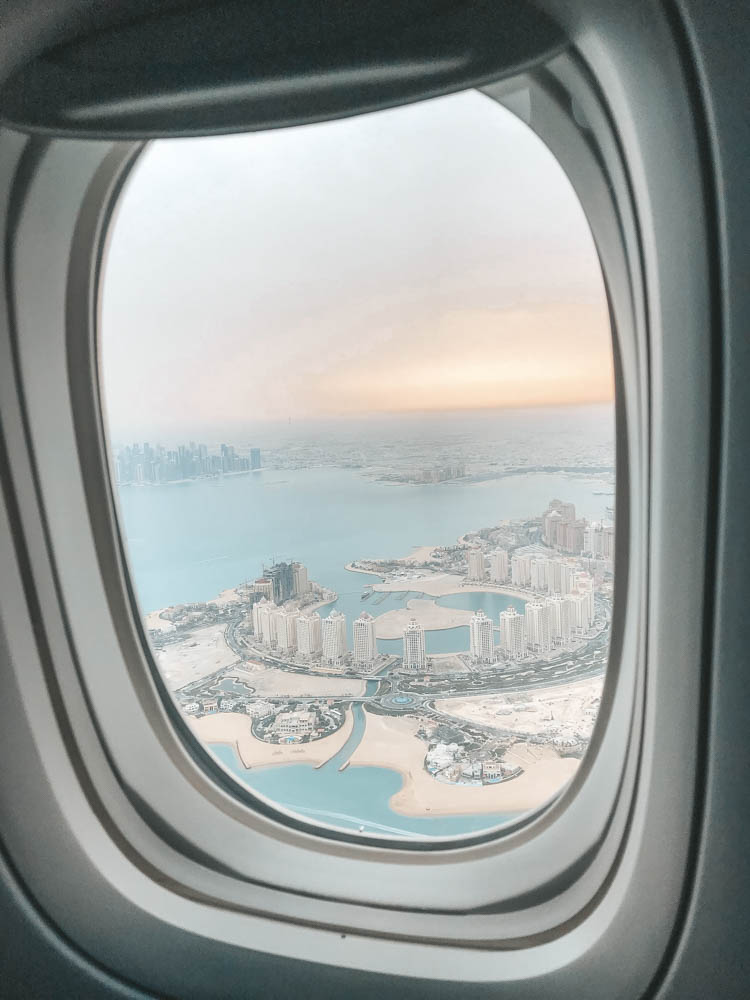 Doha Mosque
Doha also has a large mosque called Doha Mosque that you can visit and which is located pretty central. However, I have never been inside, just outside but you can go in here if you want to see what it looks like inside. Remember that women have their own entrance and men a separate entrance. Men and women are not allowed to stay together inside the mosque.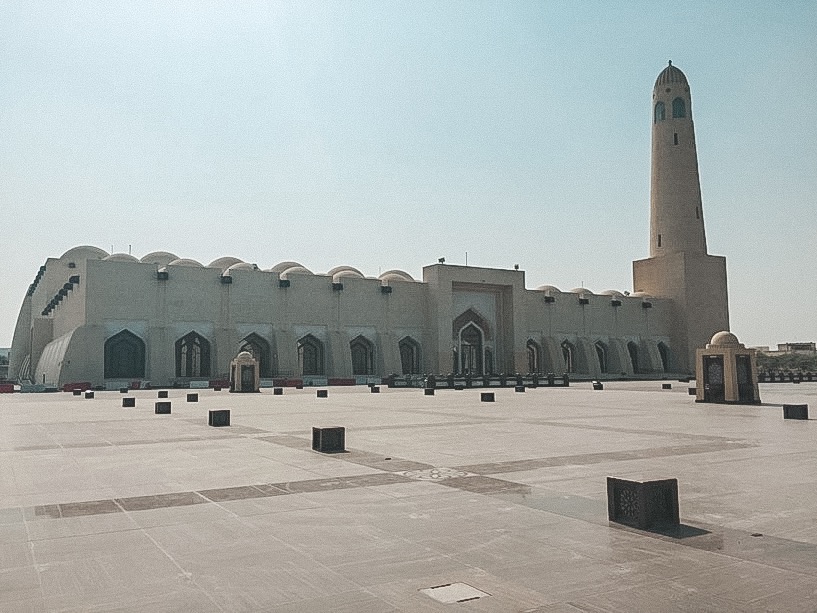 Katara
Take a taxi to Katara which is just 5 minutes by taxi from Doha city. Katara is a relatively newly opened area with lots of restaurants and an amphitheater that has shows some days. Here you can also swim on the beach or just stroll around the area for the sake of convenience. Nothing I would put on my "to do list" to do in Doha but if you have time left I can recommend going here but don't have too high expectations.
Excursions in Doha, Qatar:
Sealine desert
If you want to make an exciting and different excursion in Doha, I recommend going to Sealine Desert. It takes about 50-60 minutes to drive by car but it is really worth it! Go up and down among the sand dunes, ride camel or just pat them if you prefer, drive quad bikes among the sand dunes or visit a Bedouin tent and see how the locals live when they spend the night in the desert. This is their "summer cottage" as we have in Sweden when we want to escape the weekdays 🙂 If you don't rent a car and choose to go here by yourself, I would ask the hotel what they have for package prices and what is included in which package. There is also a hotel out here if you really want to try living luxuriously in the desert and not in a Bedouin tent, which can also be done.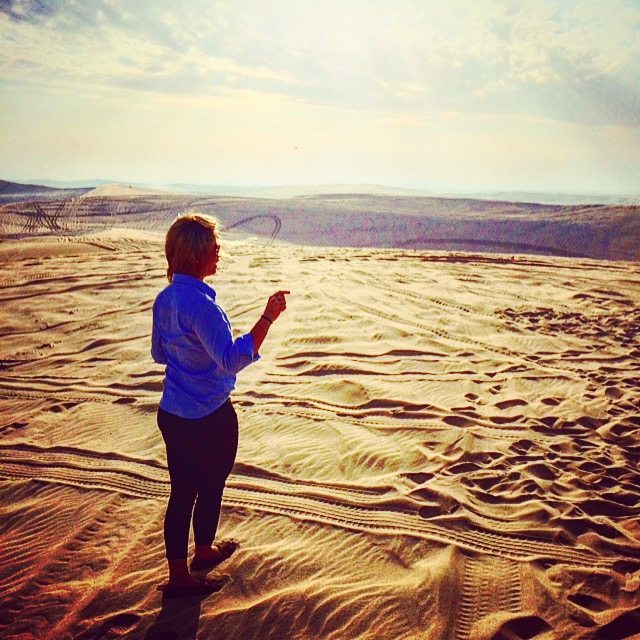 Tips on Lunch Restaurants in Doha, Qatar:
Cafes & Restaurants
On the right hand side of the MIA museum there is a large park area that you will see, follow the walkway, it will take you through the park so you arrive just in front of the water and here is a cafe where you can have lunch or just settle down for a drink break. Here is also a good photo point for those who want nice pictures with Doha skyline in the background!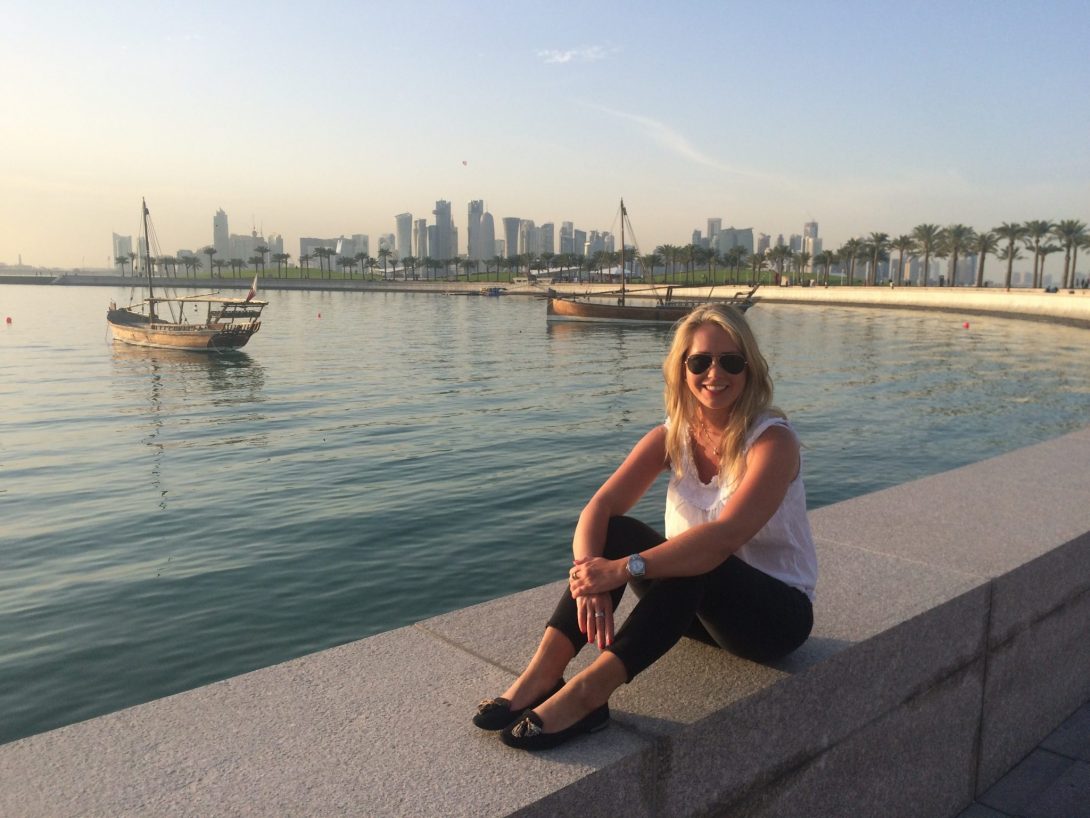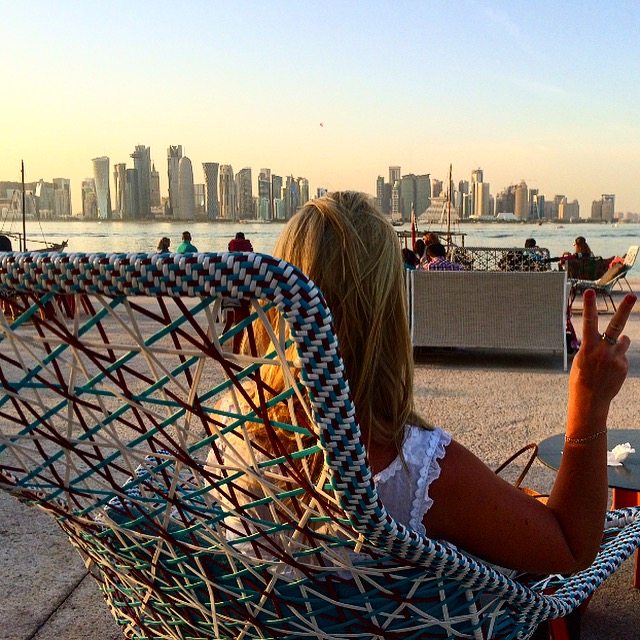 If you want to have lunch at a restaurant, I recommend taking a taxi from the MIA Museum and going to the City Center, which is in the middle of the city. It takes about 5 minutes by taxi and is super cheap. Have lunch at the Italian restaurant Biella or the luxury one, PAULS which has fantastic good food!
My favorite lunch is at W hotels and their restaurant called Market where they offer a 3 course lunch for about 200 SEK (20 Euro) and are among the best I've ever tasted! The W hotel is located just behind the City Center shopping mall. I come here at least once every time I visit Doha, just because it is so damn good and decent dishes. Here, otherwise, a main course costs at least 200 SEK (20 Euro) so the lunch set is really affordable if you take this offer!
Take a taxi and go to either Willagio shopping mall, Mall of Qatar which is Doha's latest and largest shopping mall or to Landmark shopping mall and have lunch at any of the restaurants located in either their food court or scattered around the shopping center. Here you can also take the opportunity to spend a few hours on shopping or just walk around to see what the shopping center looks like. I promise, it will take few hours here.
Mall of Qatar is Doha's latest and most spectacular shopping center and most worth going to, according to me.
Dinner Restaurants in Doha, Qatar:
Trader Vics
If you don't stay at Hilton hotel in Doha, which I have written about here, I think you should take a taxi to Hilton hotel and their Trader Vics restaurant. This is my absolute favorite restaurant in the evenings and really reasonably priced dinner! Start with a drink in the outdoor bar at Trader Vics, they have happy hour every day If I remember right (not quite sure) and enjoy the warmth weather. Then you go into the restaurant section and have your dinner. During the evening live music is played which is really good! The decor here is really nice and different, it feels like you are at sea and the atmosphere is super throughout the evening.
Round off your evening with their special drink called Tikka Tikka, Pukka Pukka, it is really good and something you have to try before you leave this place! 🙂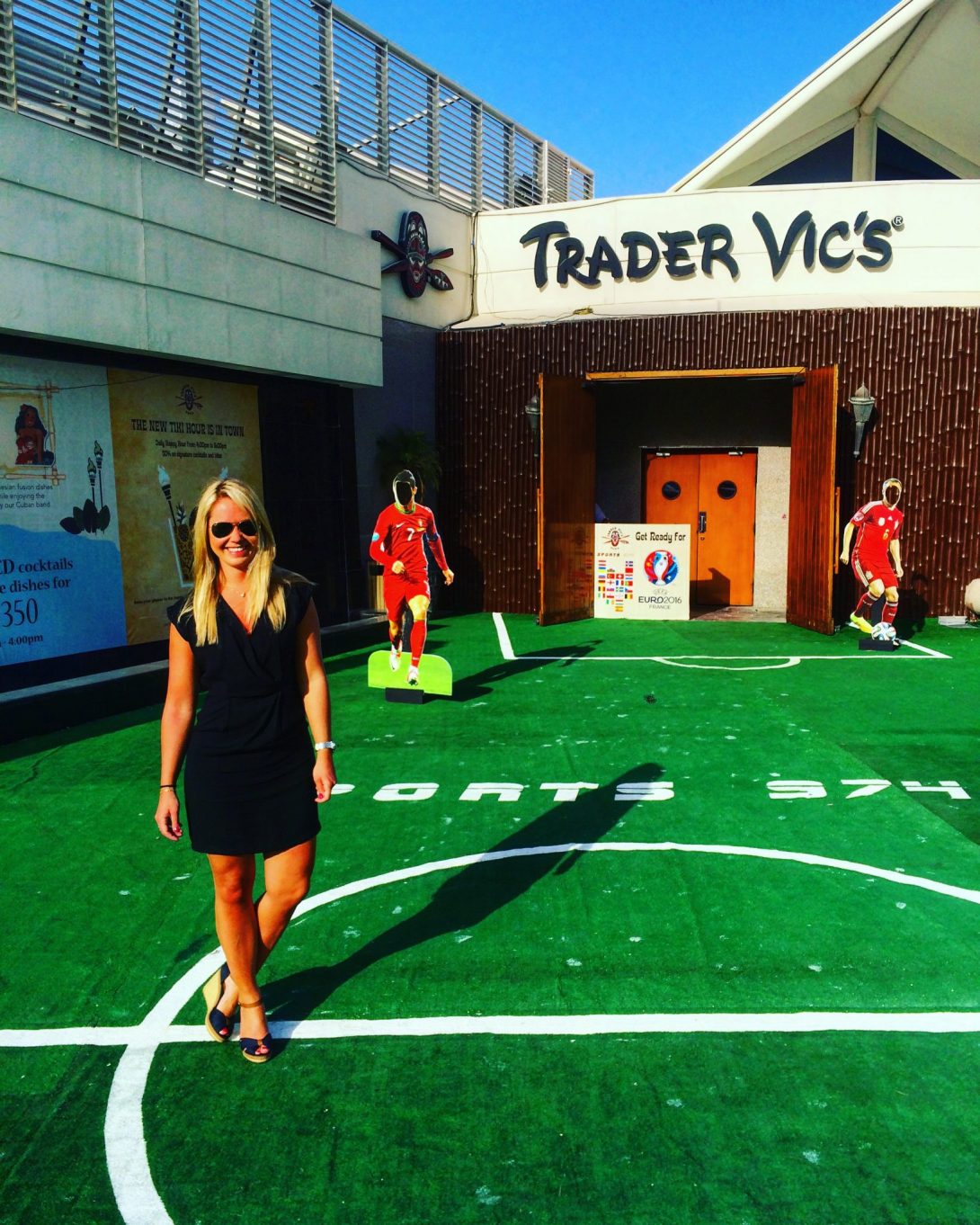 Willagio Tower
If you want to see Doha from above, go to Willagio tower which is the large tower that characterizes Doha and is located right next to the Willagio shopping mall. At the top here is a spinning restaurant which is a bit more fine dining with 360 degree view over Doha. Here you go for a really "date night" as it is a little nicer restaurant.
Nobu
Nobu recently opened a restaurant at Four Season hotel in the city, right next to Hilton hotel. Personally, I think this restaurant is too expensive for the food you get. I don't think it's worth going here, but the restaurant itself is really stylishly decorated and incredibly cool environment to stay in. If you like Asian fusion food you should definitely eat here!
The Italian Job
I have my favorite Italian in Radisson Blue hotel called The Italian Job. Inside the hotel's gold building on the entrance floor you will find Doha's best and most family friendly Italian restaurant. Here it is really cozy atmosphere and good prices for the food and is a place I would love to return to because the food and service are so good!
Ipanema
Go to the Marriott City center and dine at any of the restaurants that you will found here. You have an American sports bar called Champions and serves dinner like burgers and here you don't need to be properly dressed. Or you take the elevator up some floors to get to the Brazilian meat restaurant Ipanema which I love! I really recommend this restaurant for those who love meat! Also a recurring restaurant for me, it's really good!
Ipanema is a Brazilian meat restaurant where the concept is that the staff comes out with the meat to you and cuts up the meat on your plate at the table. There are 8-9 different meats to choose from! The same concept is also available at Crown Plaza hotel if you would rather go there and eat.
The Cellar
If you are looking for tapas, you should go to Oryx Rotana Hotel which has a really nice little tapas restaurant called The Cellar which I also return to every time I am in Doha because it is so cozy here. When you enter the entrance of the Oryx Rotana hotel turn right and you will reach The Cellar. After dinner here I recommend going to their jazz club which is incredibly cozy and a good ending of the evening. Here is a live band singing and playing jazz music. Different and incredibly nice place! 🙂
St Regis hotel
More tips on dinner restaurants in Doha is also Hakkassan, located in St Regis hotel, a restaurant I haven't tried myself but want to do next time I visit Doha. This hotel also has a restaurant called Gordon Ramsey that serves more European food than Hakkassan which is Asian fusion food.
Intercontinental hotel
The Intercontinental hotel is well beyond Doha City but has both a Belgian café which is an Irish pub serving simpler food as well as a Greek restaurant for those who are craving a Greek dinner.
Cheesecake Factory
Recently, the Cheesecake Factory has also opened in the Mall of Qatar. It is my absolute favorite restaurant and has been for years since I was a kid. That's why I was really happy when they opened in Doha! A perfect lunch or dinner for anyone who loves pasta as much as I do 🙂
Pearl Island
On Pearl Island, there are plenty of restaurants to choose from for both lunch and dinner. My favorite place for dinner on Pearl Island is Carluccios and is an Italian restaurant that I can highly recommend! Here you can choose to sit indoors or outdoors if the weather permits and it is not too hot. Here are "normal" prices on the food.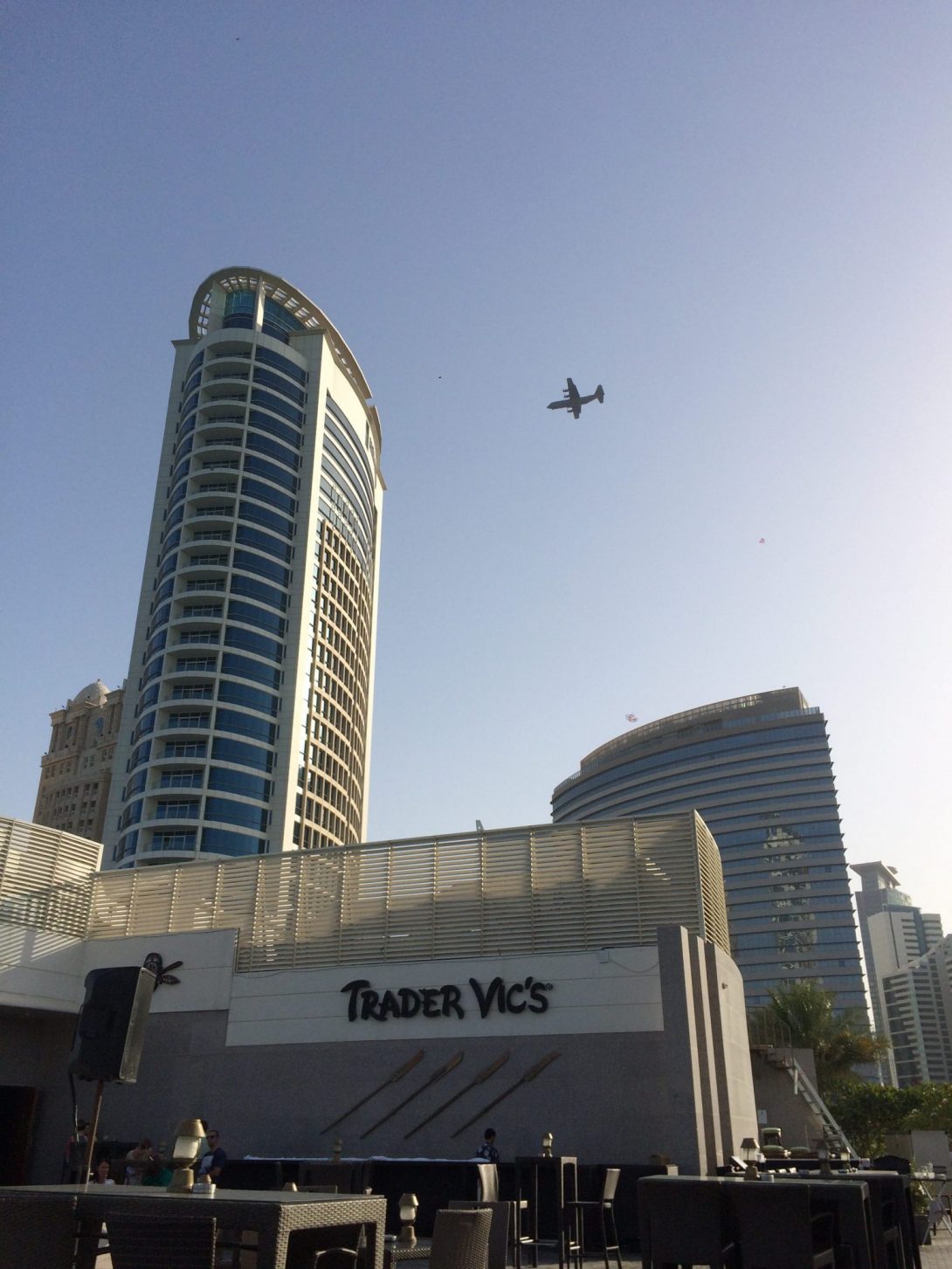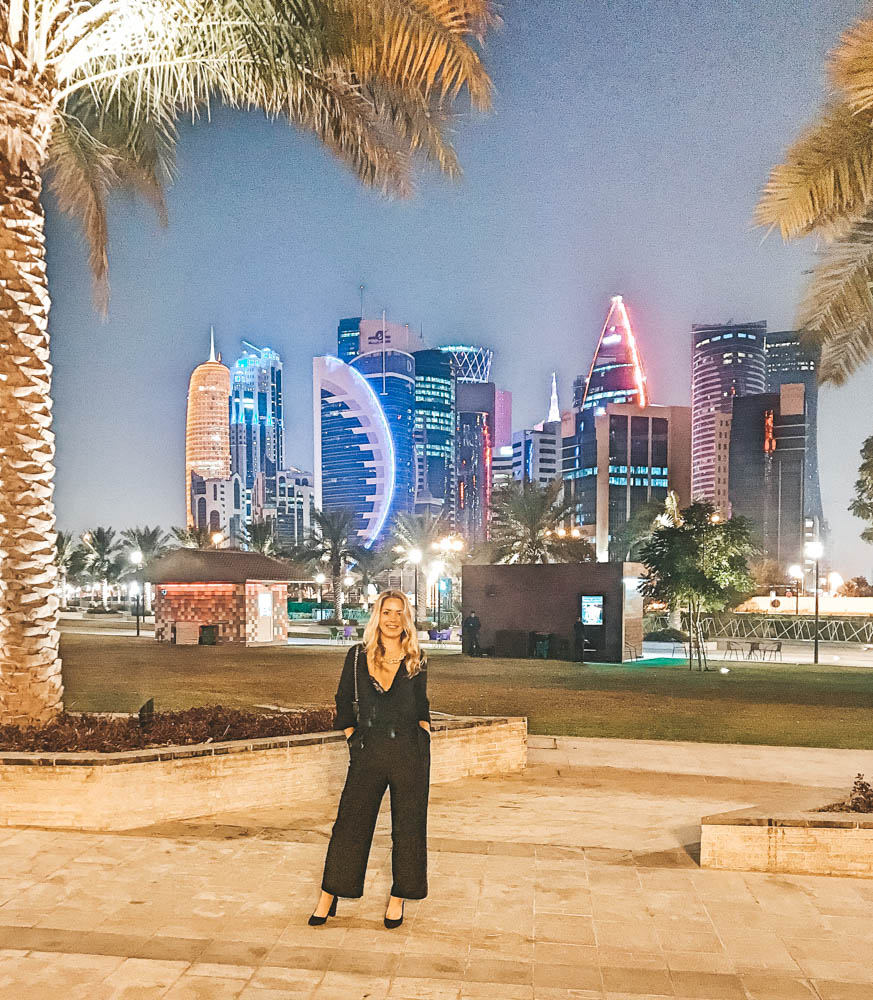 I hope you enjoy this guide and know what to do as well as where to eat when visiting Doha 🙂
Happy Travels!
// Charlotte
If you want to read more guides I have written about Doha, you can find them here: