What To See And Do For A Weekend In Palma de Mallorca
Are you going on a weekend trip to Palma de Mallorca but don't really know what exactly to see and do or what restaurants to eat at? In this blog post, I share with you what I did a weekend of 3 days in Palma de Mallorca that you can copy straight off to have a perfect and pleasant weekend on this Spanish island! 🙂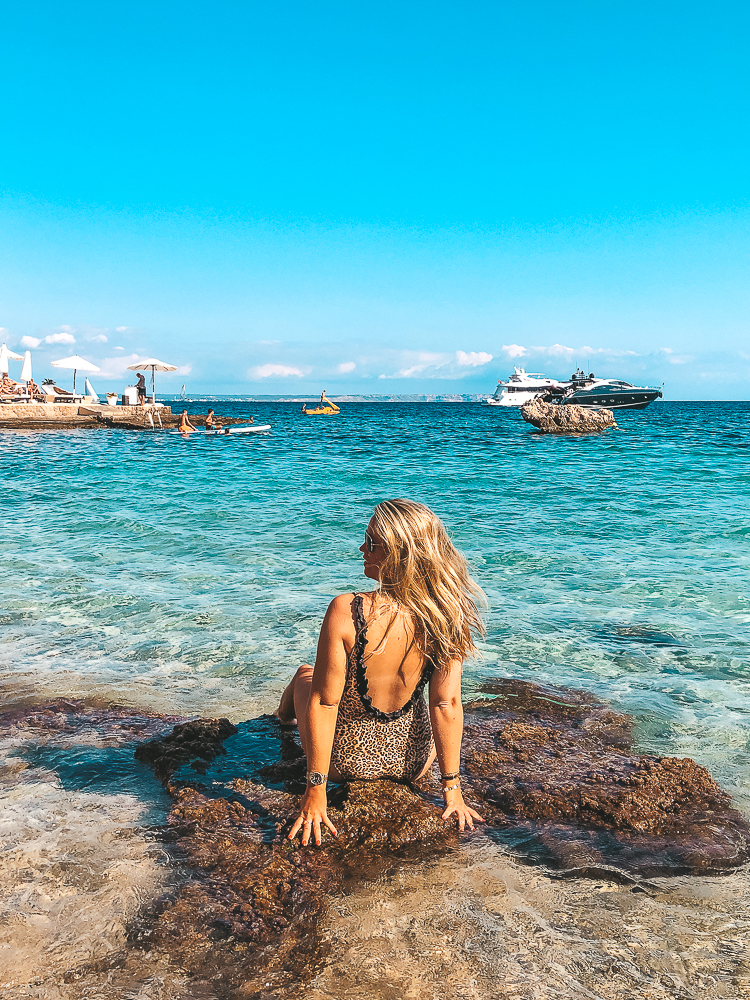 Palma de Mallorca
Palma is a really cozy little town located only 20 -25 minutes by bus from the airport. We took the airport bus both to and from the airport into the city of Palma and it costs 5 euros / person and distance, which I think is quite affordable. It stops in many places and above all it stopped right next to our hotel Saratoga hotel (which you can read more about in this blog post and which I can really recommend if you want a luxurious hotel for your weekend).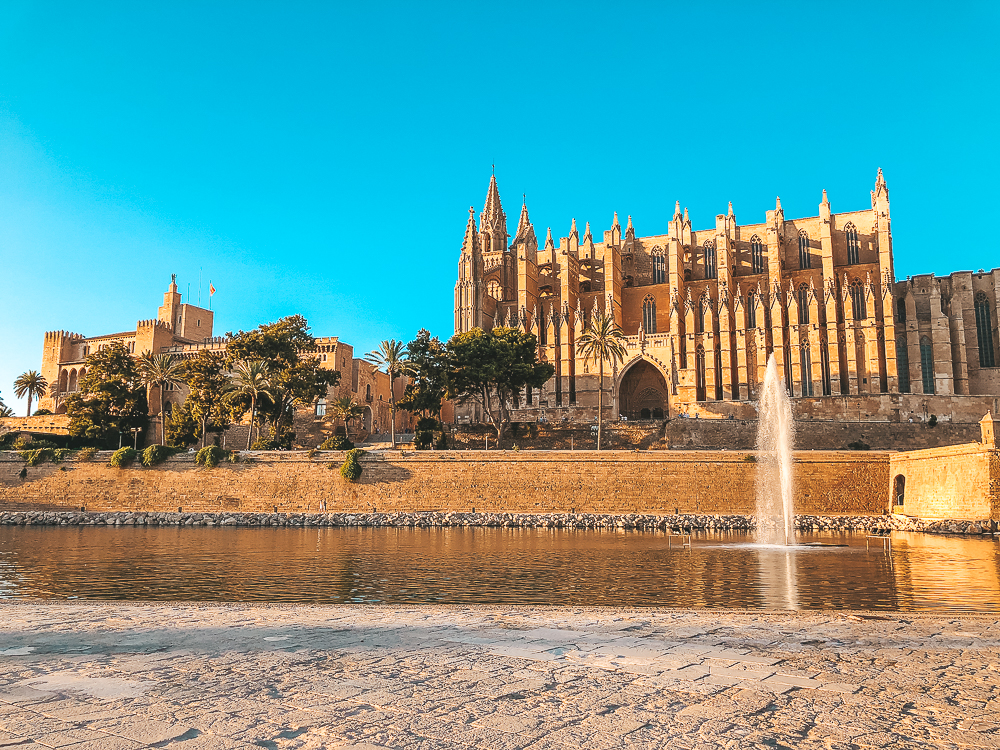 Saturday in Palma
We landed in Palma around 10 o'clock in the morning on a Saturday and arrived at the hotel just at 11 o'clock and were able to check in at once. This day we spent lying by the pool on their roof terrace and just enjoying the sun and heat, drinks and good food. Sunbathing was planned for this day as we had gotten up early to get on the plane so we were quite tired and just wanted to take it easy the first day.
In the evening, however, we first went a short round to the Cathedral which can be seen from the hotel and which is very close with walking distance. It was a perfect sunset evening for nice pictures and the sun lay very nicely over the cathedral which made it even more beautiful to look at.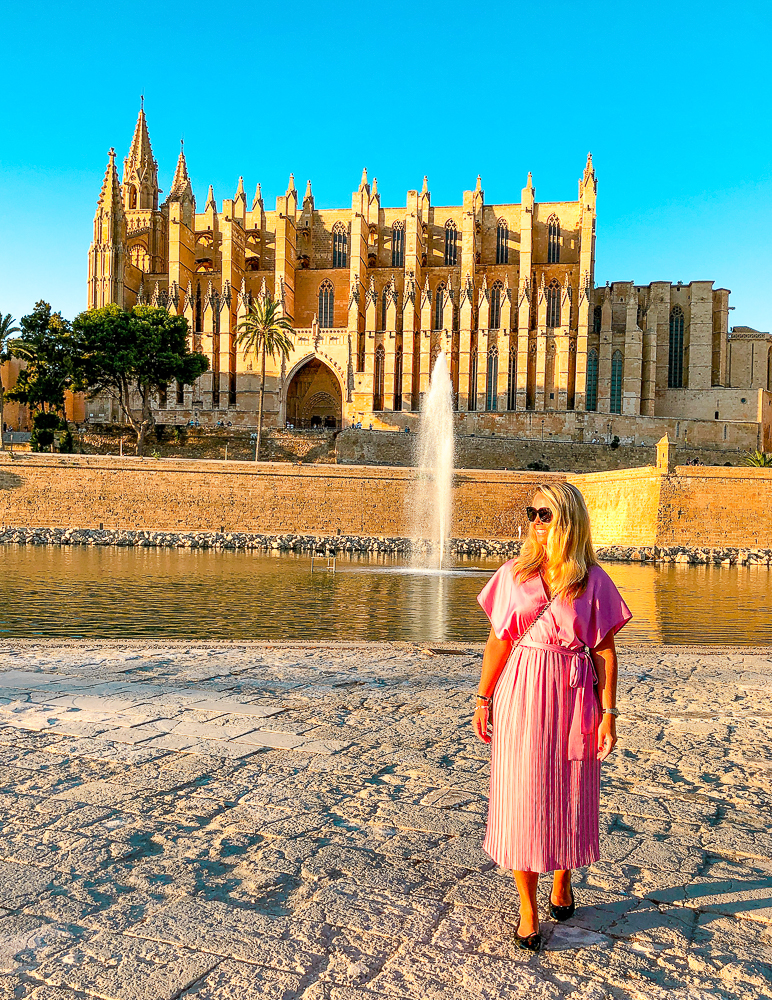 When we finished the cathedral we went late and had dinner at La Perla restaurant owned by the Ingrosso family. One of their restaurant is right opposite our hotel and took only 5 minutes to walk there from the hotel and about 15 minutes from the cathedral where we were, which was heavenly convenient! However, we hadn't booked a table, so if you want to sit outside (there are 4 tables outdoors) you need to pre-book it, but on the other hand we were happy to get a place anyway but indoors, which didn't bother us because the decor here is fantastically cool, fancy and amazing in the same way.
The food at La Perla is Italian, which suits me very well as I love Italian food and took a pasta with shrimp which was super good and wow how full I was! 🙂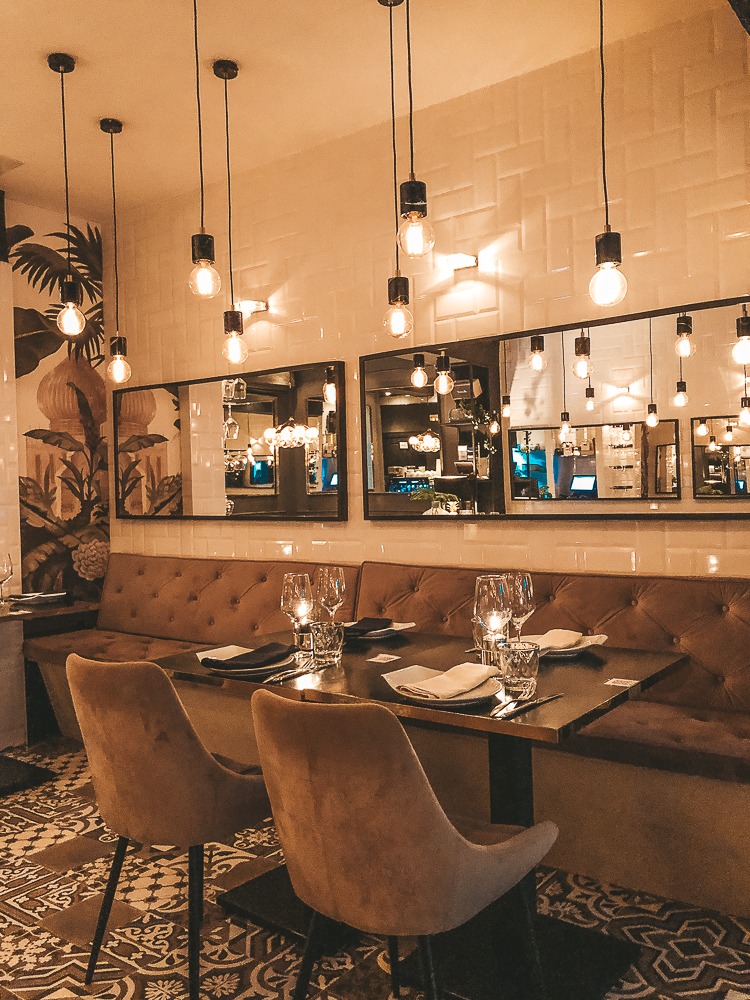 Sunday in Palma
This day we spent at Puro Beach in Illetas (which you can read more about in this blog post where I also wrote a lot of practical info as well which can be good to know). We took the bus here for 2 euros / person, which took about 20 minutes. Puro Beach opened at 11.00 this day so we were there just in time until they opened because it included breakfast in our package that we had booked here at Puro Beach. (My tip is to pre-book sunbeds online because it easily gets full here!)
I am a person who loves beach clubs, it feels luxurious and puts a golden edge on life, so we chose to stay here all day to sunbathe and swim in the sea, eat the world's tastiest Gino and then head home again at 18 o'clock. On the beach side that we were laying all day, the sun went down at 18 o'clock while it remained on the Oasis side for a while longer but we also wanted to go home and shower and change to catch up with an evening drink at a rooftop bar.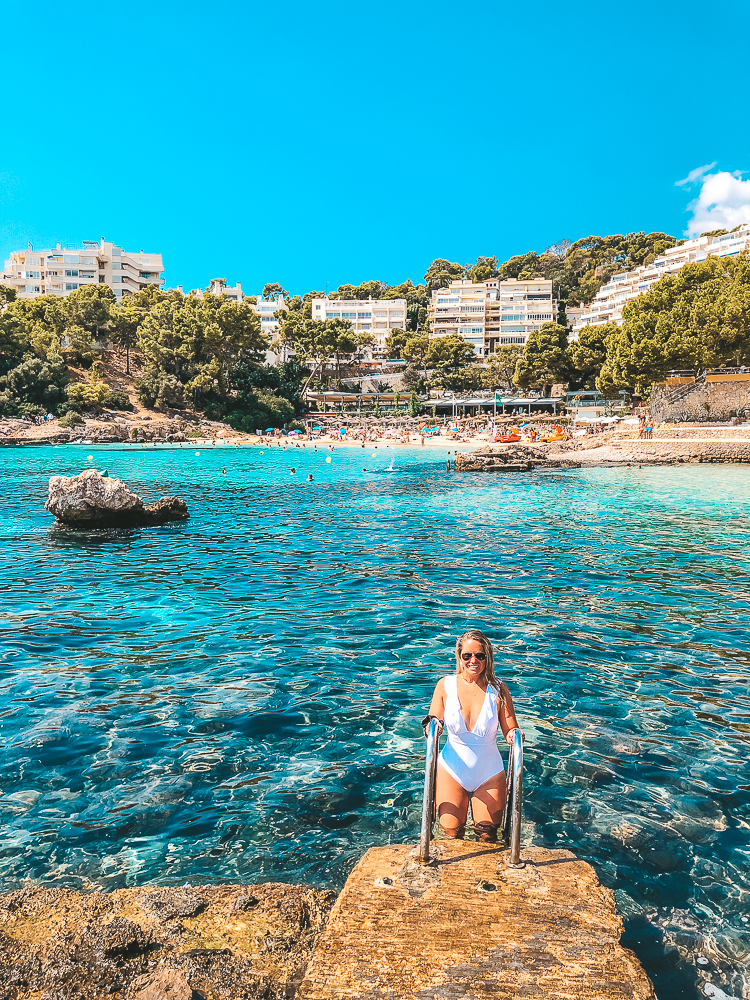 Cuba Rooftop bar
There is a very nice little roof terrace or rooftop bar in Palma called Cuba bar and is very centrally located with a view of the entire marina and also the cathedral. Take the elevator up and you will be greeted by really cozy decor and atmosphere and a DJ playing outdoors on the terrace. Feel free to arrive on time as it easily gets full here to get one of the tables at the far end of the marina for the best view. A mojito here costs 14 euros and was really good! 🙂
Then, when the sun had set completely, we went to the marina to have dinner at one of all the restaurants that are side by side opposite all the nice, big yachts. There were four restaurants that were open here so we just had to choose the one we thought seemed best and had the food that suited us.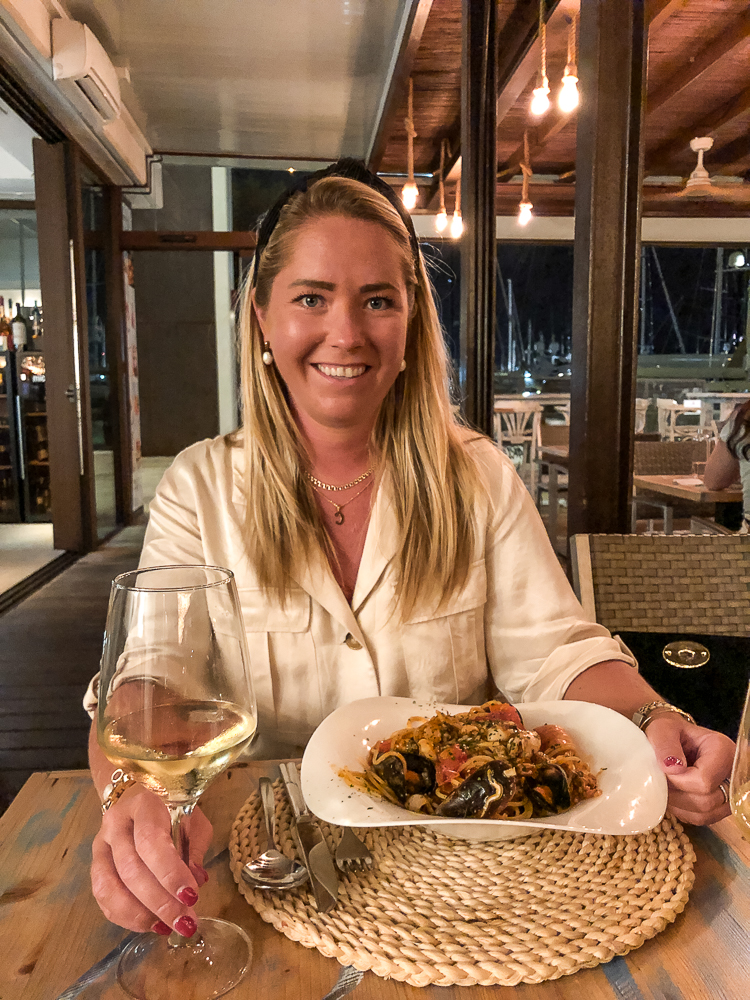 Monday in Palma
Our flight home were around 18.30 in the evening, so we had the whole day here to be able to make an excursion or sunbathe and swim even more. We had planned to go to Sollér this day and take the cute little wooden train from the central station in Palma up to Sollér which would take about 1 hour. There we had planned to have lunch and stroll around Sollér all day, which is a great arrangement to spend the third day on but unfortunately it rained very heavily. If it had only been a little cloud we would have gone but it was really not possible to be outside due to the rain was pouring down.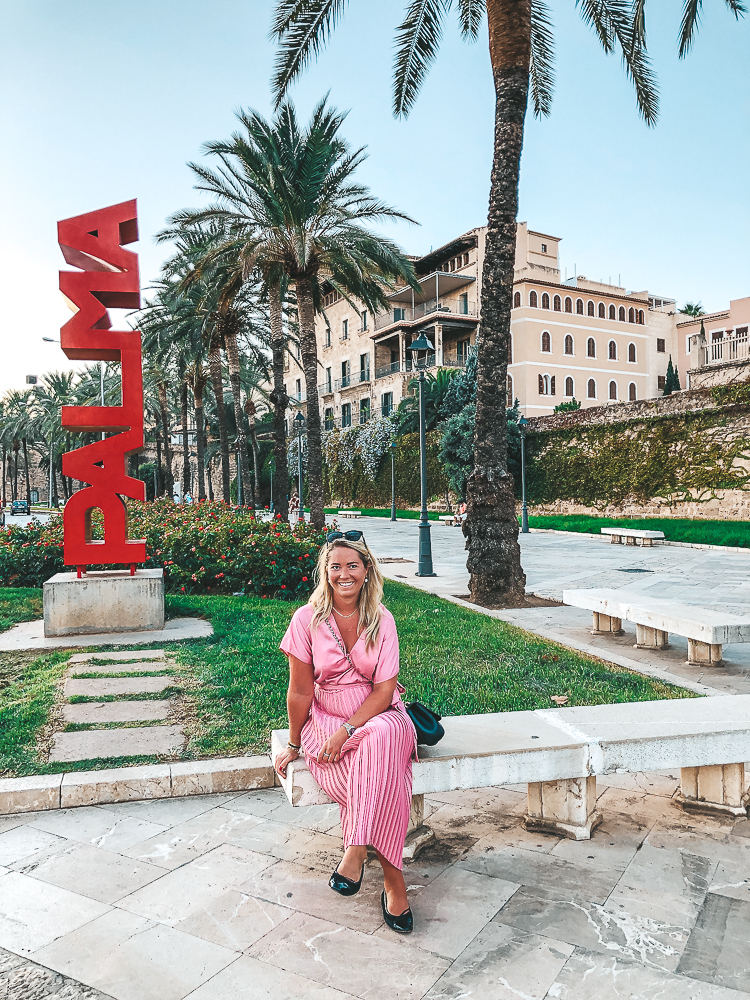 Santina café
So we went to Santina café instead to have brunch consisting of avocado sandwich, orange juice, coffee and blueberry pancakes for dessert. My travel buddy ate a bowl that is cool to eat right now and it looked really good 😉 Also this place was pretty close to our hotel and took about 10 minutes to walk there (located on the same street as La Perla restaurant).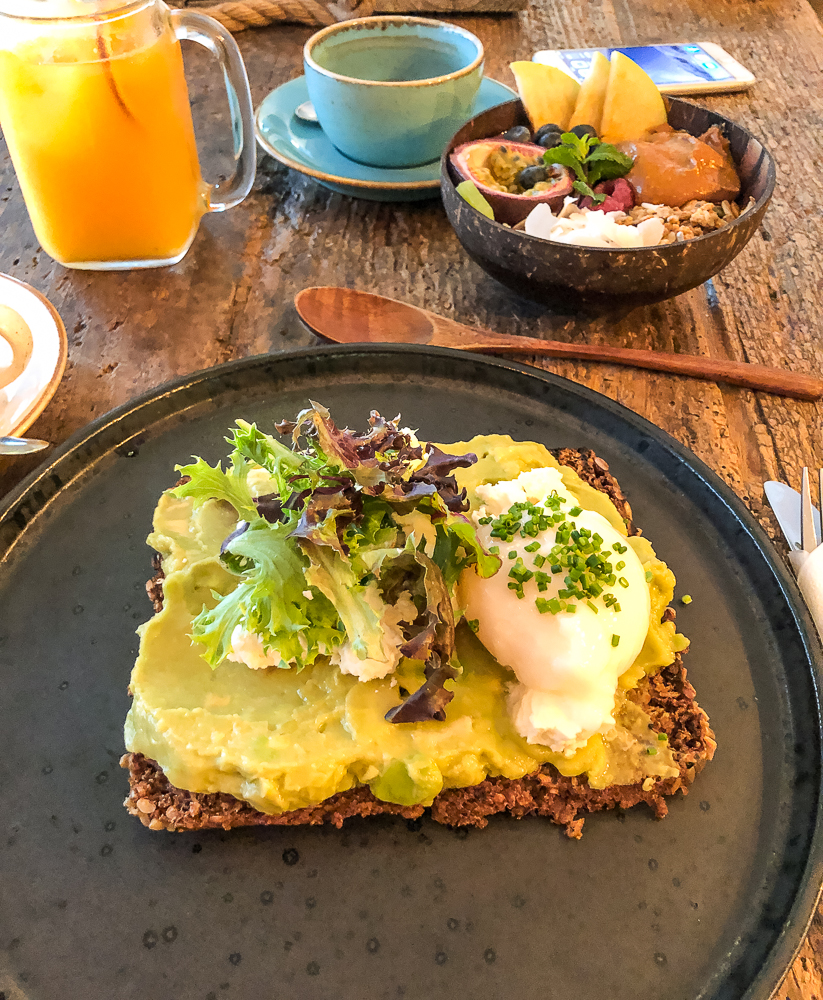 Proposed 3 days layout in Palma
So my tip is that if you have finished sunbathing and swimming, take a day and go to Sollér as a small day trip! 🙂 Since I haven't been there yet, I was quite disappointed with the weather but realize that it is probably not the last time I go to Palma anyway, it will probably be more times so then I have something to put on my Palma list next time! 😉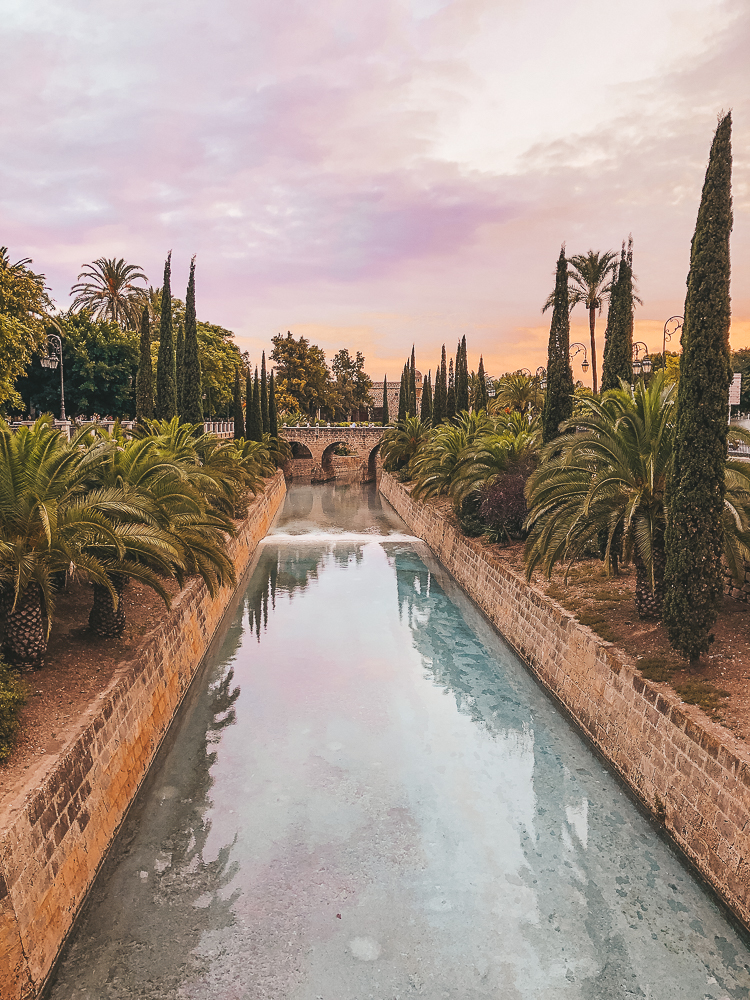 I think 3 days in Palma is enough to have time for some sightseeing, sun and swimming and luxury at a beach club. If you want to shop, I can recommend Porto Pi shopping center which is a short distance away from Palma and there are many buses passing there so it is easy to get there.
Day 1 – Sunbathing and swimming by the pool
Day 2 – Beach club
Day 3 – Sightseeing (suggested Sollér) or shopping
This is my suggestion if you are going to spend a weekend in Palma de Mallorca 🙂
Happy Travels!
// Charlotte