Where To Shop in Bangkok, Thailand
Bangkok is a really good shopping destination I would say. Here you find everything from fake copies on the night markets to exclusive and luxurious shopping in the large shopping malls. The range is big and different from other cities around the world, something I appreciate. But there is not only one shopping mall in Bangkok, there are lots of them and therefore I want to share in this blog post the shopping I recommend to visit in Bangkok! 🙂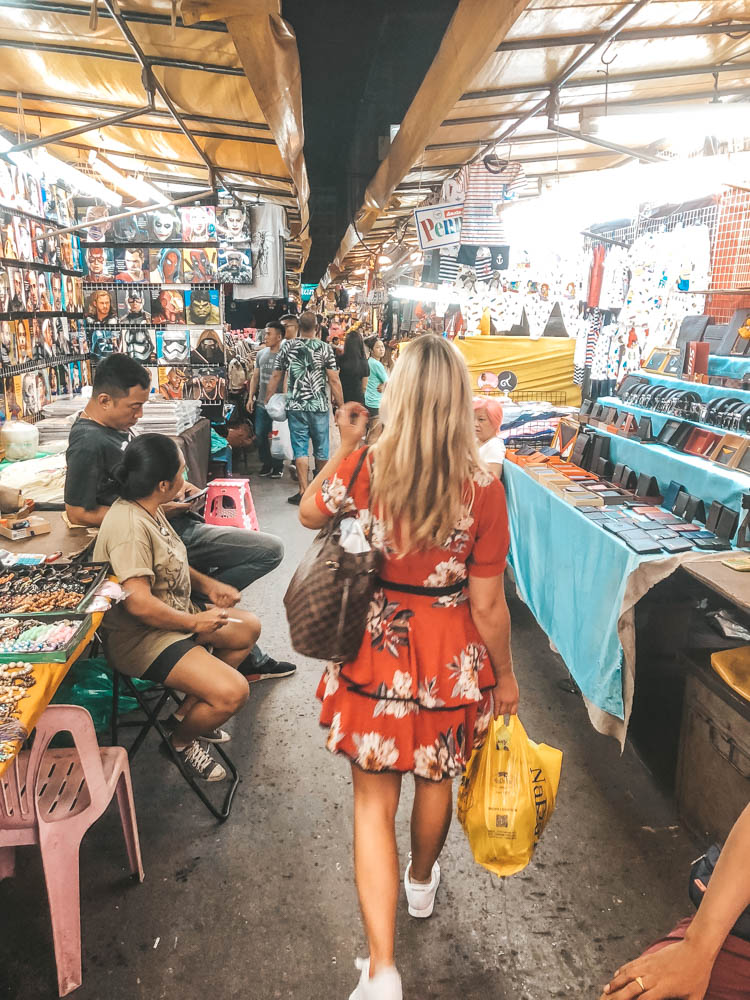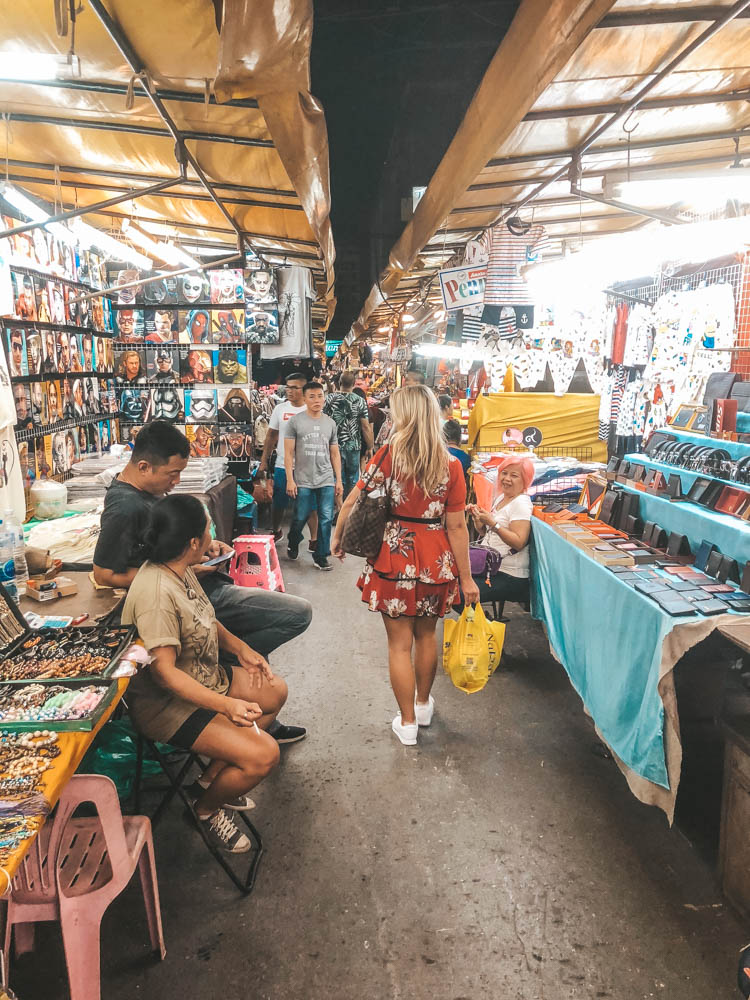 Shopping malls in Bangkok
MBK Center
If there is any shopping center you should go to, it is MBK center which is perhaps the most popular and most famous shopping center in Bangkok. Here you will find everything between heaven and earth and much of what is here is pirate copies but as I said, the one who is looking for cheap shopping, MBK is a must to go to. MBK Center is located a short distance from the Siam ski station, opposite Bangkok Art and Culture Center.
Each floor has a different focus on shopping. On the top floor you will find, for example, electronics, another floor with only bags, sharps and clothes, another one with only makeup and shoes, and at the bottom you have restaurants and coffee shops.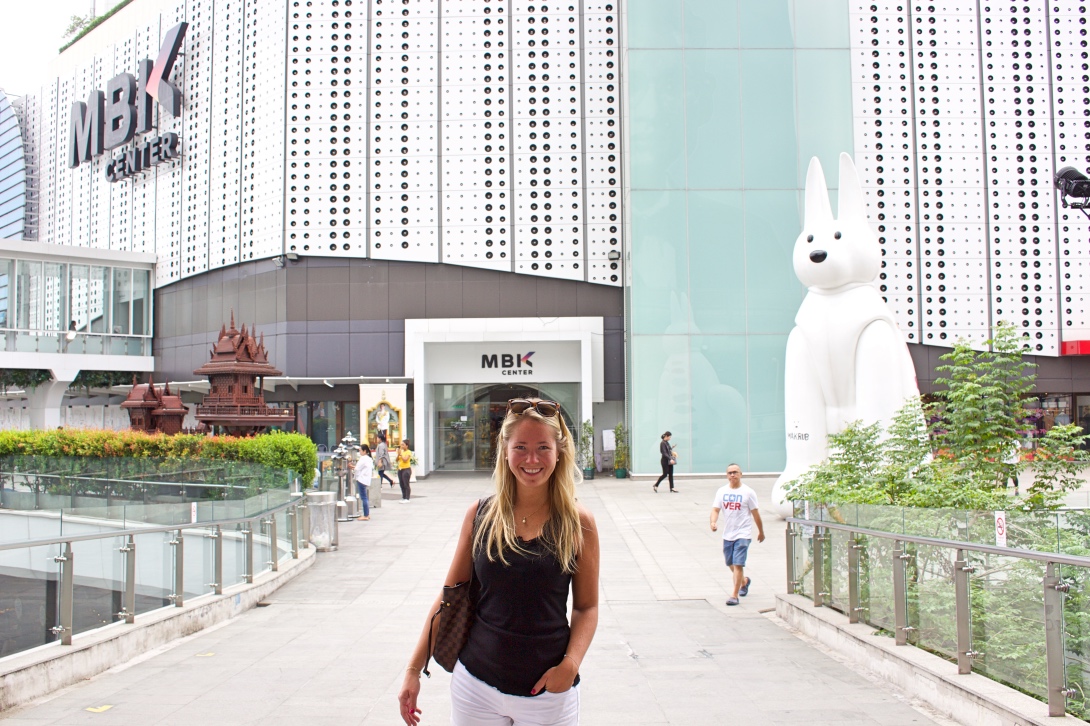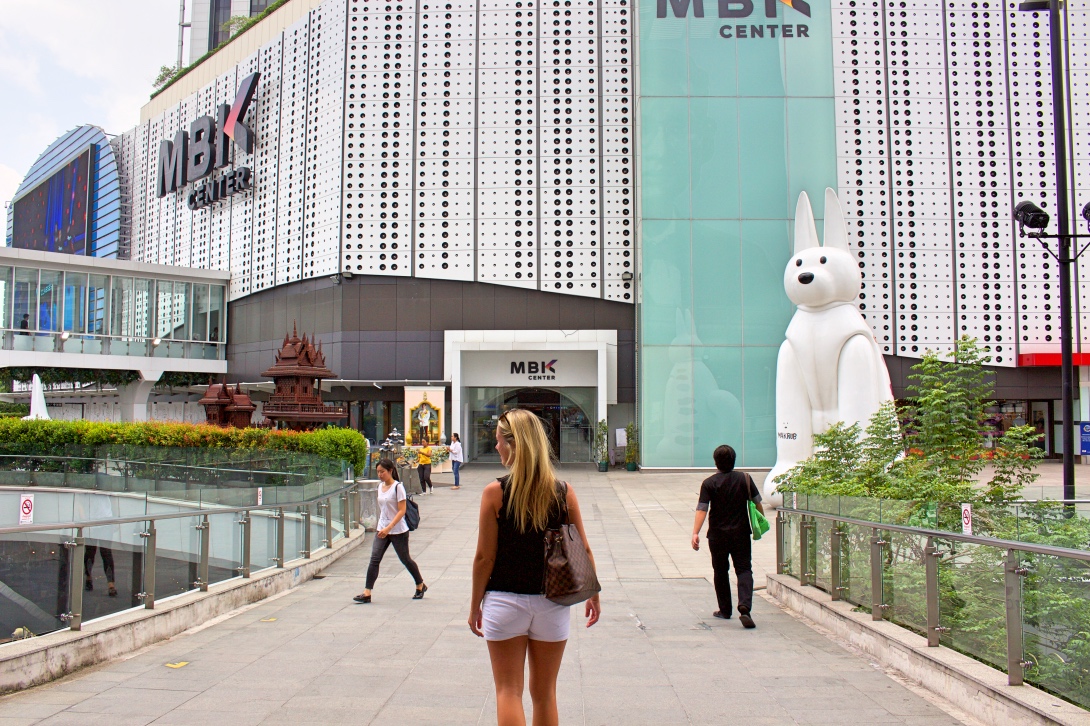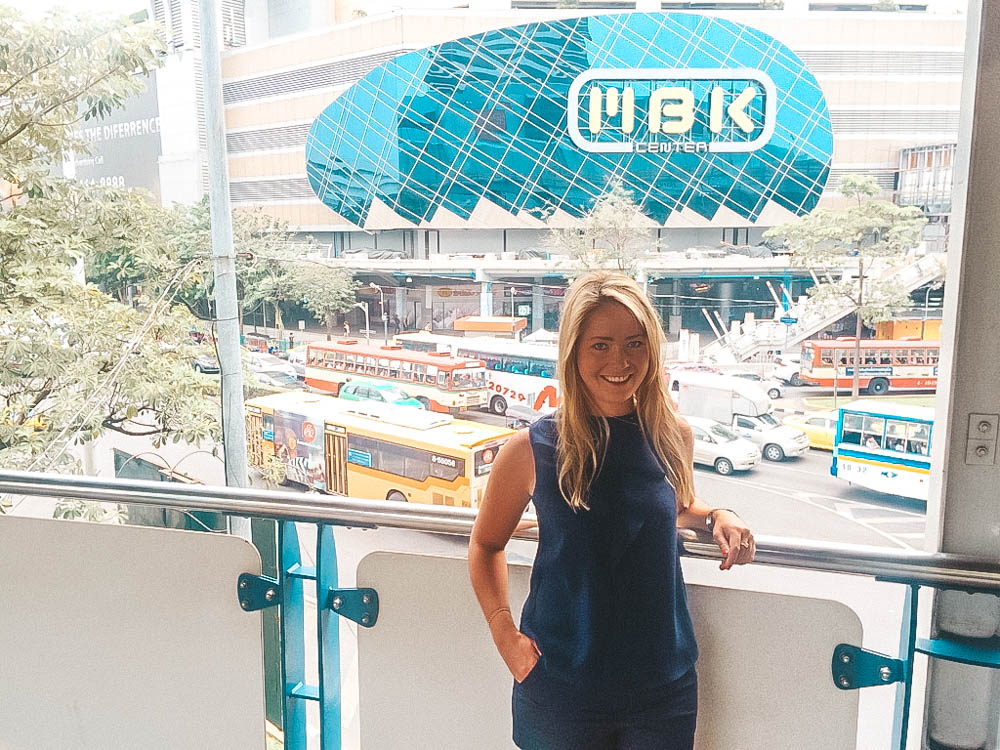 Platinum Fashion Mall
Platinum Fashion Mall is like an indoor shopping center with four floors, packed with over 1000 small shops with clothes, jewelry, souvenirs and a lot of other things. Here it is really cheap and the quality varies but if nothing else it is worth coming here to see how crazy this shopping center is 🙂
Platinum Fashion Mall is located in the center of Pratunam, a 10 minute walk from Chidlom BTS Skytrain. Inside it is air conditioning and there are also coffee shops and fast food restaurants.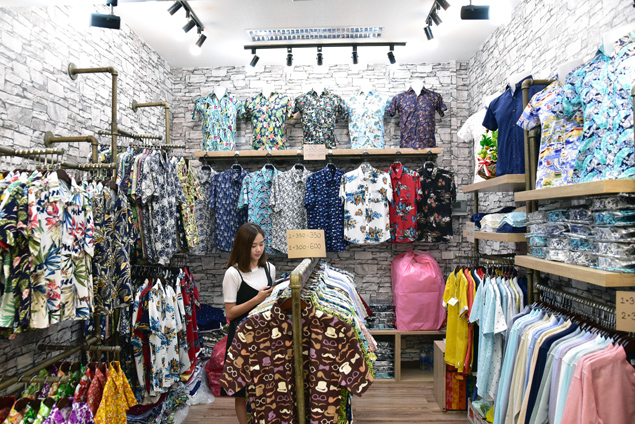 Central World
Central World is a large shopping center offering a different shopping experience with everything from ordinary clothing stores, funky fashion, high-tech gadgets, bookstores and designer furniture to imported foods, a variety of banks, beauty salons, gourmet restaurants and you can even go ice skating here. With so many options to explore, you can easily spend half a day here without understanding it. Central World is the largest shopping mall in Thailand!
Siam Paragon
Siam Paragon is an extremely popular shopping mall with several international fashion stores. The shopping center is right at Siam BTS Skytrain station. Siam Paragon has over 250 stores and mainly supplies luxury shopping. If you are looking for something extra special, Siam Paragon is definitely the place to find it.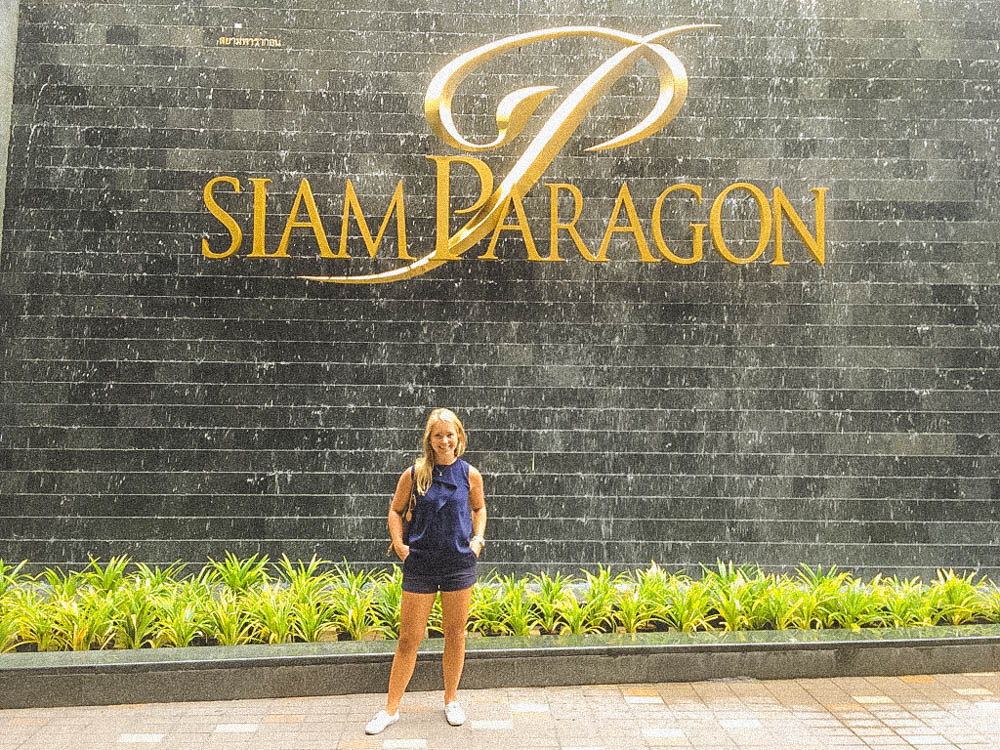 Emporium
Emporium contains a little more luxurious shops, a grocery store, a cinema, lots of good restaurants and in addition it has a playground that fits families with children. These shopping malls have got a real boost and been renovated just a few years ago.
EmQuartier
EmQuartier opened in March 2015 and is on the opposite side of Sukhumvit Road. Expect a clear futuristic design with dozens of restaurants, office spaces, event halls and a cool atrium garden – complete with a waterfall. There is also direct access to Phrom Phong BTS Skytrain and a link to the original Emporium shoppingmall across the road.
Terminal 21
Close to the junction between Asoke and Sukhumvit Road, you will find the Terminal 21 shopping center. A shopping center that stands out from other shopping centers in Bangkok with its unique interior design, where each floor represents a city, such as Tokyo, London and Paris. Each floor is decorated with inspiration from well known places in the world, but also have international clothing stores and restaurants.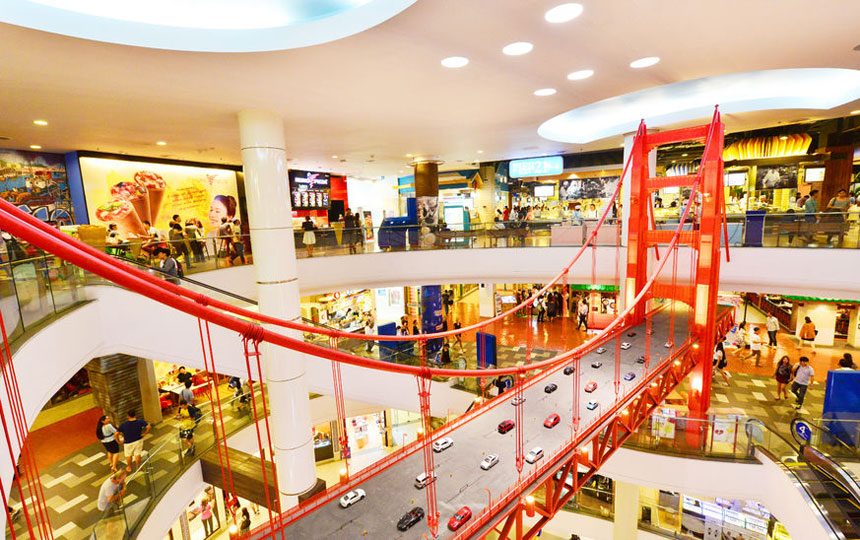 Silom Complex
The newly renovated Silom complex, located just a few meters from the BTS at Sala Daeng, is an air conditioned shopping mall, though slightly smaller than the other shopping malls around Bangkok but still offers great shopping with famous brands. There is plenty of open space on the Silom Complex, with wide walkways with bright white walls and a variety of shops that offer fun, cheap fashion instead of designer goods. There are also plenty of picturesque accessories and jewelry stores at Silom Complex.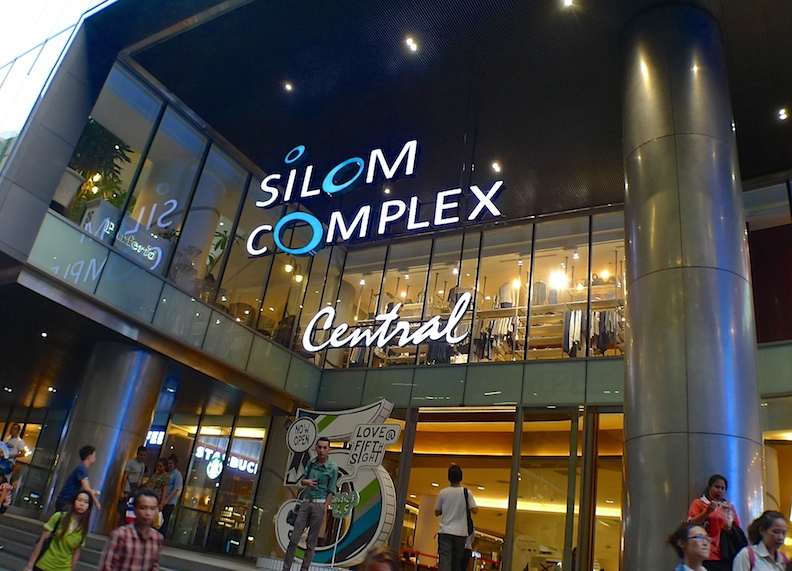 Robinson
The Robinson Shopping Center is a modern shopping center located at the southern end of Silom Road at Saphan Taksin Skytrain Station. The mall is much smaller than the large Silom complex, the only other mall located on Silom Road, but it is very popular with locals, especially as it offers international and Thai brands at affordable prices. Robinson is open daily from 10:30 to 22:00 and from 10:00 on weekends.
Night markets in Bangkok
Patpong night market
If you want to buy branded copies, t-shirts, watches and bags cheap, it is Patpong's night market you should go to. Along the two streets of the market there are plenty of clothes, souvenirs, bags, sunglasses, shoes, watches and jewelery from floor to ceiling. Many of the goods are not real, so be sure to check the quality before you buy something, as well, you have to expect to bargain hard as the sellers will start with an excessively high price no matter what you want to buy.
Patpong night market is located in the Si Lom area. You can easily get here with either metro or skytrain. The nearest metro station is Silom MRT and the nearest skytrain station is Sala Daeng BTS. It takes about 20 minutes by taxi to the market if you are going from the popular tourist areas of Chinatown and Khao San Road.
The market is open every day and closes when it gets dark, but I really recommend to come in the afternoon to get around and see everything without any stress. No one wants to stress when shopping, right? 😉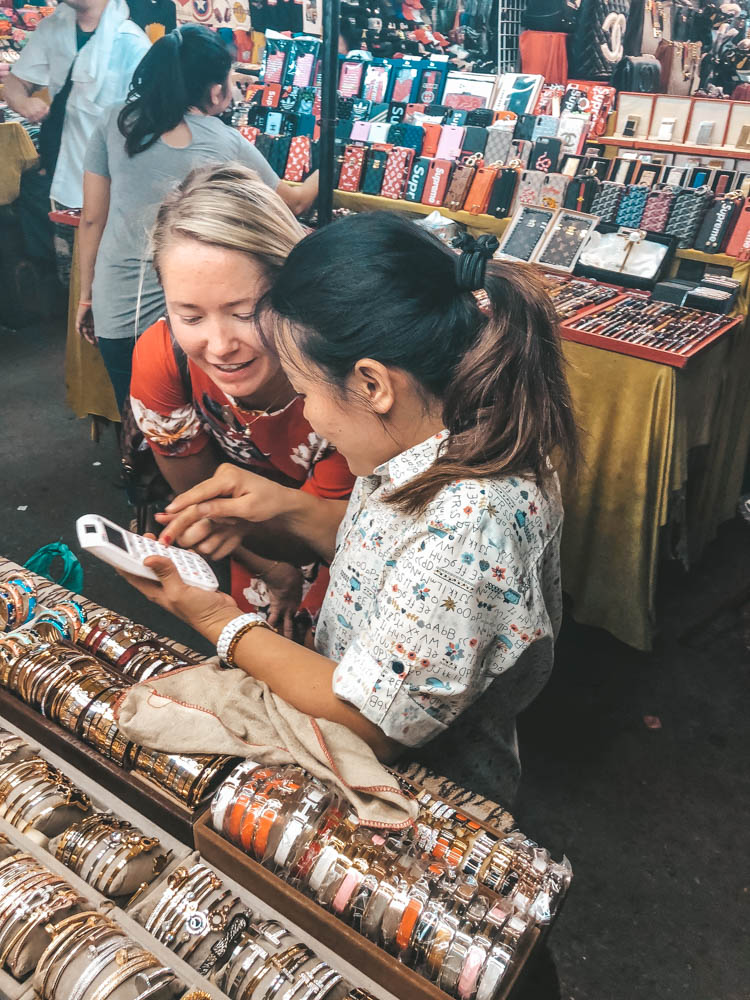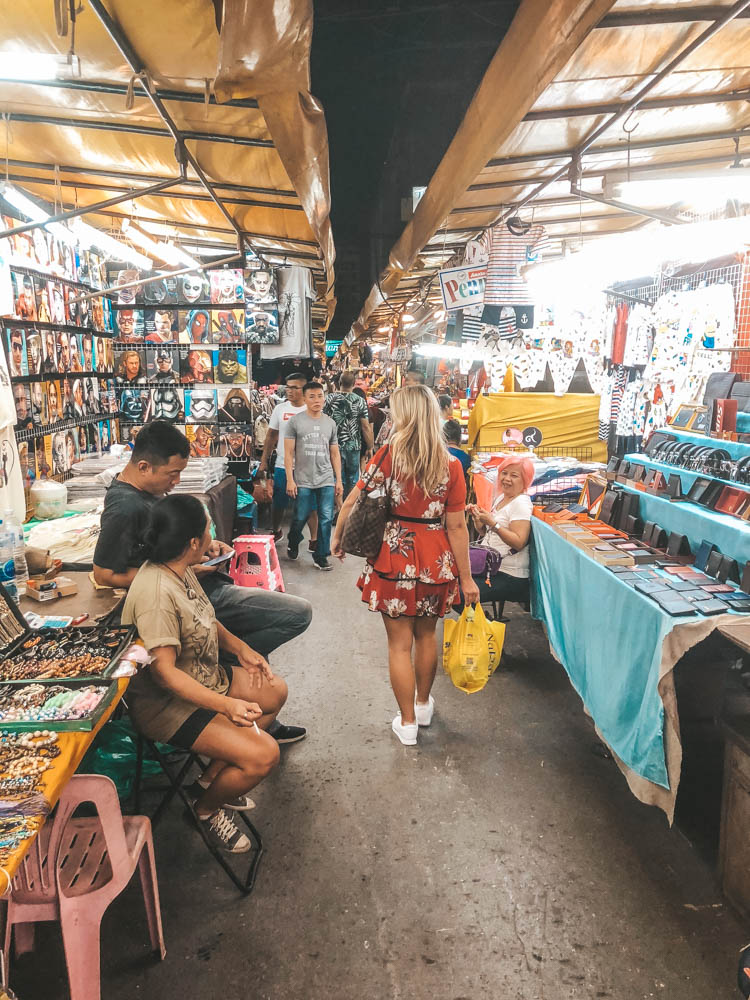 Rot Fai night market in Ratchada
The new Rot Fai market in the Ratchada area of Bangkok is a night market for those who enjoy vintage and good food. A cool and quite different night market that is only open Thursday – Sunday from 18 – midnight. It is easy to find at Rot Fai Ratchada, as it is just behind the Cultural Center MRT Subway Station. If you take a taxi, be sure to emphasize that you want to go to Ratchada (not Srinakarin they otherwise will drive you to).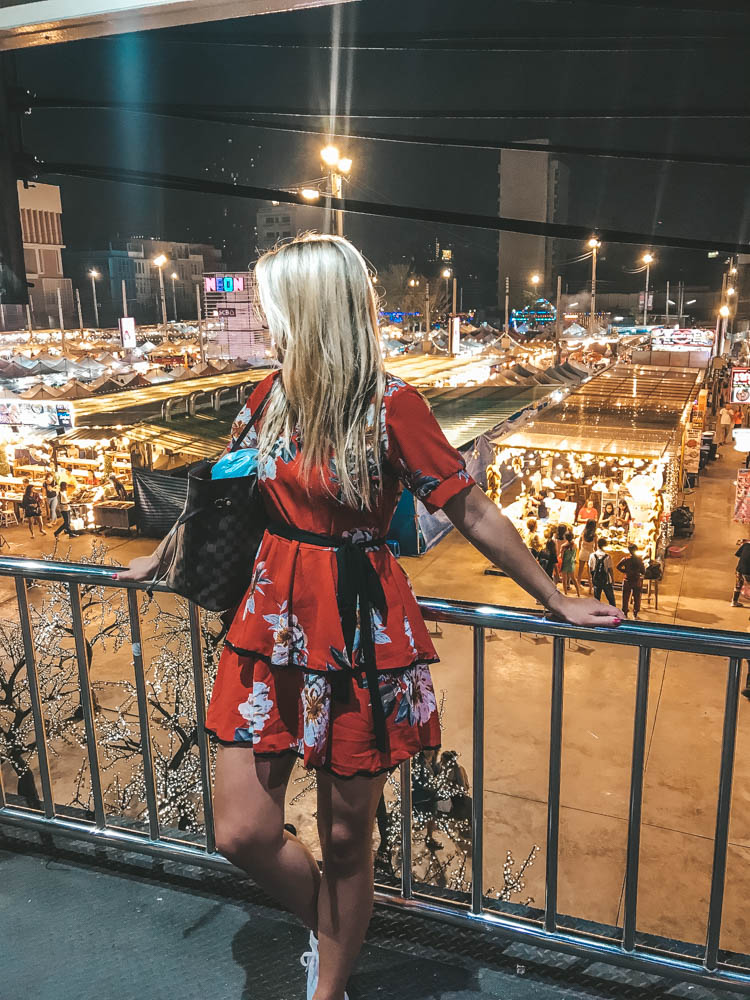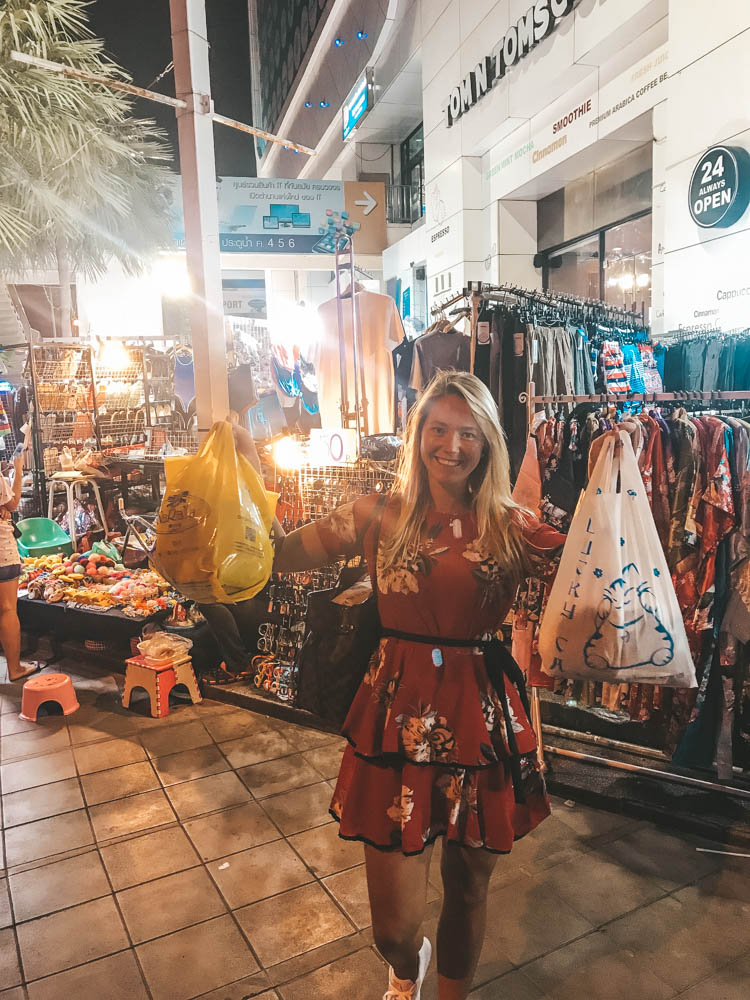 Shopping areas in Bangkok
Siam Square
Siam Square is a large shopping area and basically a hub of all kinds of shopping, for both indoors and outdoors. Siam Square is essentially where trends both emerge and are created, an inspirational center in Bangkok. This area stretches from Rama 1 Road down to the Chulalongkorn University Campus and from Phayathai Road to Henri Dunant, and is a popular hub for university students and media types.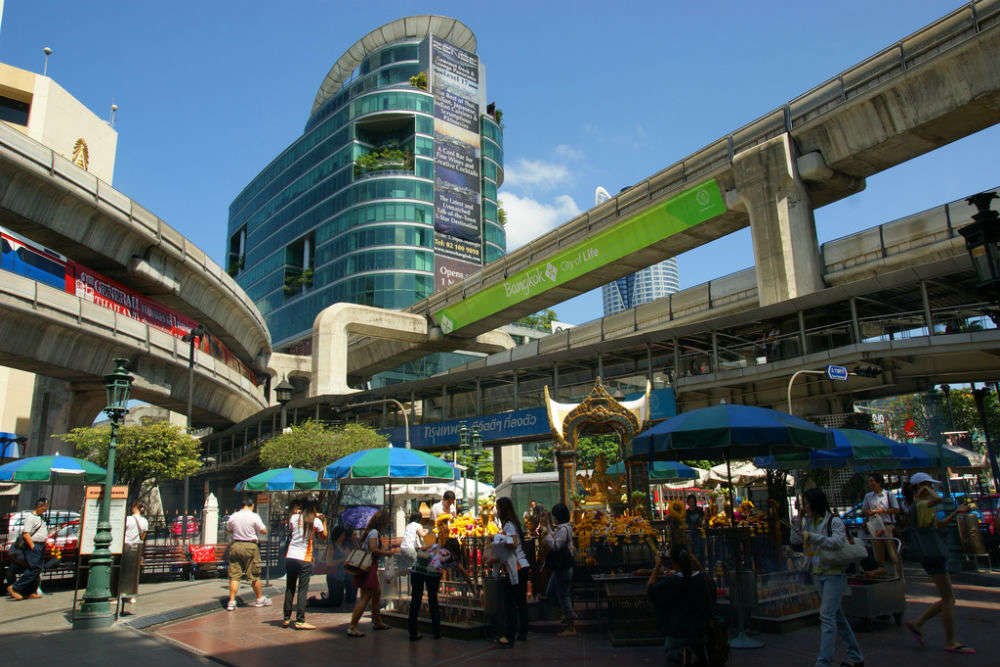 Asiatique The Riverfront
If you want to visit something different in Bangkok, go to Asiatique The Riverfront, which has successfully combined two of the most popular shopping experiences, namely a night bazaar and a shopping mall in one. Asiatique opens at 5 pm so come here for some evening shopping and dinner at one of the all cozy restaurants located by the river. Asiatique is suitable for families with children due to they have a little tivoli here.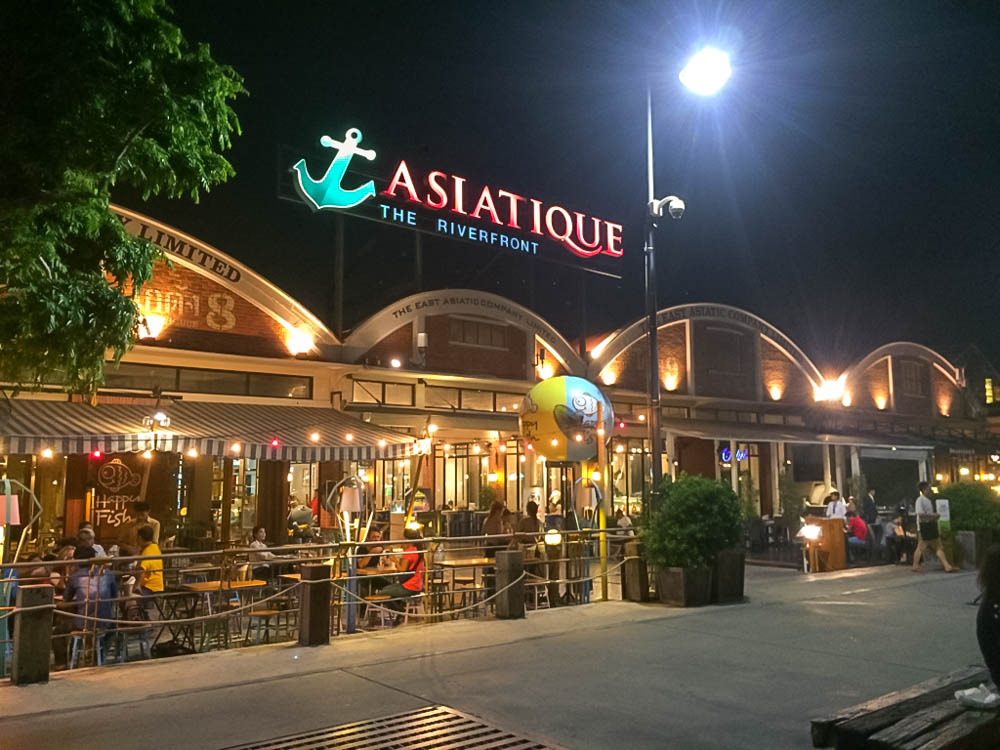 Silom Village
Silom Village is a small cozy shopping area right in the heart of Silom. There are no skyscrapers here, instead it is set among tropical green areas and has old antique and well preserved houses around it. There is one hotel here but otherwise it is a small shopping arcade with souvenirs, antiques, crafts, varnishes, jewelry and Thai silk. You can also have lunch or dinner at one of the Thai restaurants here.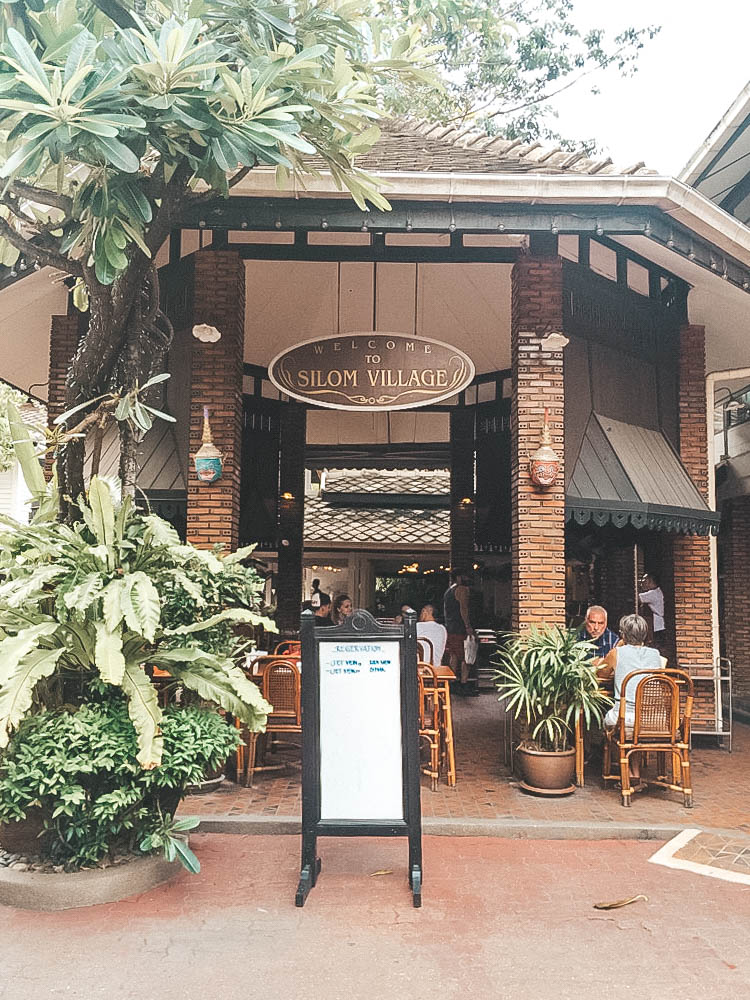 Bangkok Fashion outlet
Bangkok Fashion Outlet offers Thai quality products at tremendously discounted prices. The opening hours are daily from 11.00 – 20.00 but should I be honest I was a little disappointed. It was not at as big as the other shopping malls and the range was not at all known brands, but if you have time over and don't know what to do, you can visit Bangkok Fashion outlet, maybe you will be more pleasantly surprised than what I became: )
If you want to know how to spend 48 hours in Bangkok or discover the coolest rooftop bars in Bangkok, you should click on this link! 🙂
Happy Travels!
// Charlotte