My Flight With SAS From Mallorca To Copenhagen
Thank you Mallorca for this time. Now it's time to fly back to Sweden. Mallorca to Copenhagen and then to Stockholm with SAS. It's been wonderful days here in the heat! I really like to be at an airport and think it's fun to scout aircraft and figure out witch aircraft fin belongs to which airline 🙂 Do you know all the airlines?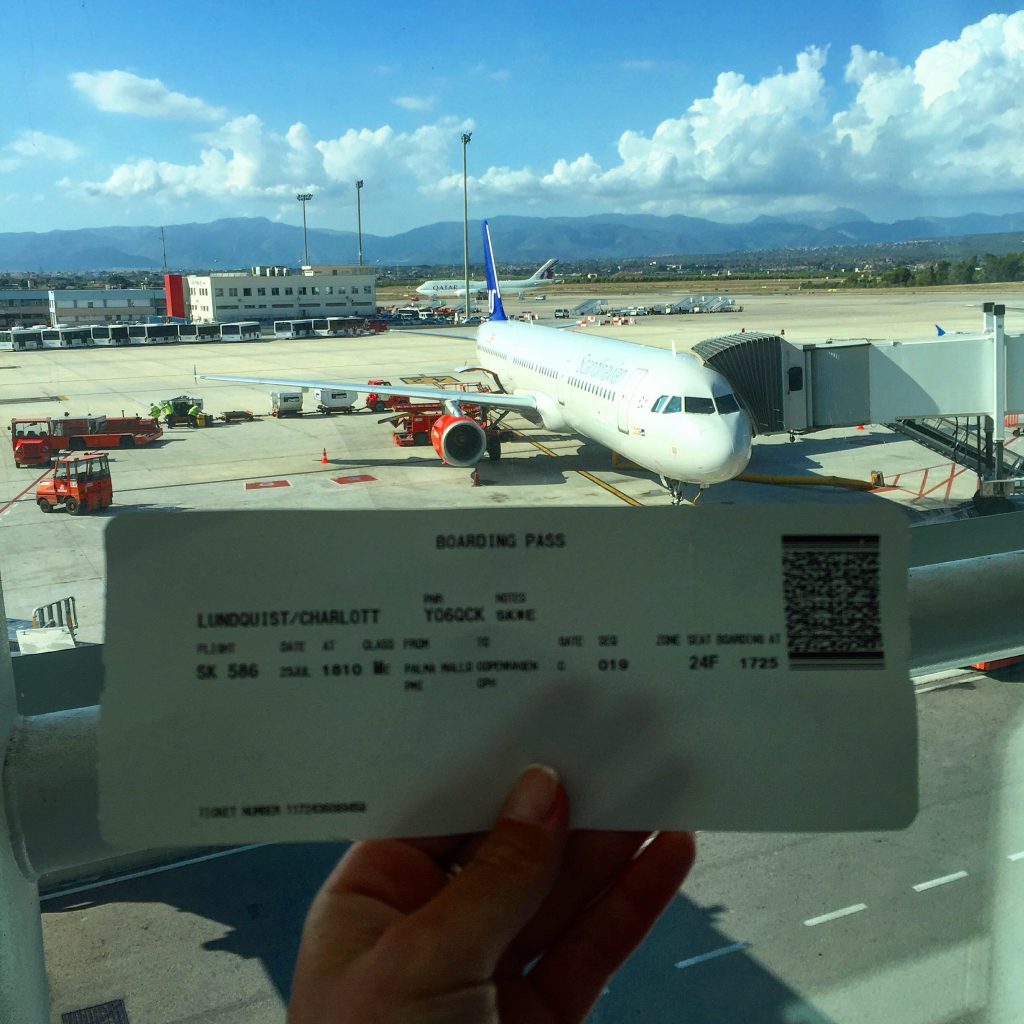 Emergency Exit
I chosed to sit in the emergency exit because I think it is nice with extra legroom space. Moreover, it doesn't hurt to sit near the emergency exit in case something should happen, then I know how to handle the door because I have been a flight attendant for SAS.
Adios Mallorca!
Get your ticket on SAS here.
Happy Travels!
// Charlotte