There is a lot to discover in London, so much that I need to make two London guides for you readers 🙂 London is an incredibly cozy city that I like very much. For me there is something special about traveling to London. The city gives me a lot of energy and the best of all is that many attractions doesn´t cost anything, such as the magnificent Hyde Park, the guardshift at Buckingham Palace, the archeological treasures of the British Museum, walking across the Tower Bridge or a visit to Trafalgar Square and Piccadilly Circus.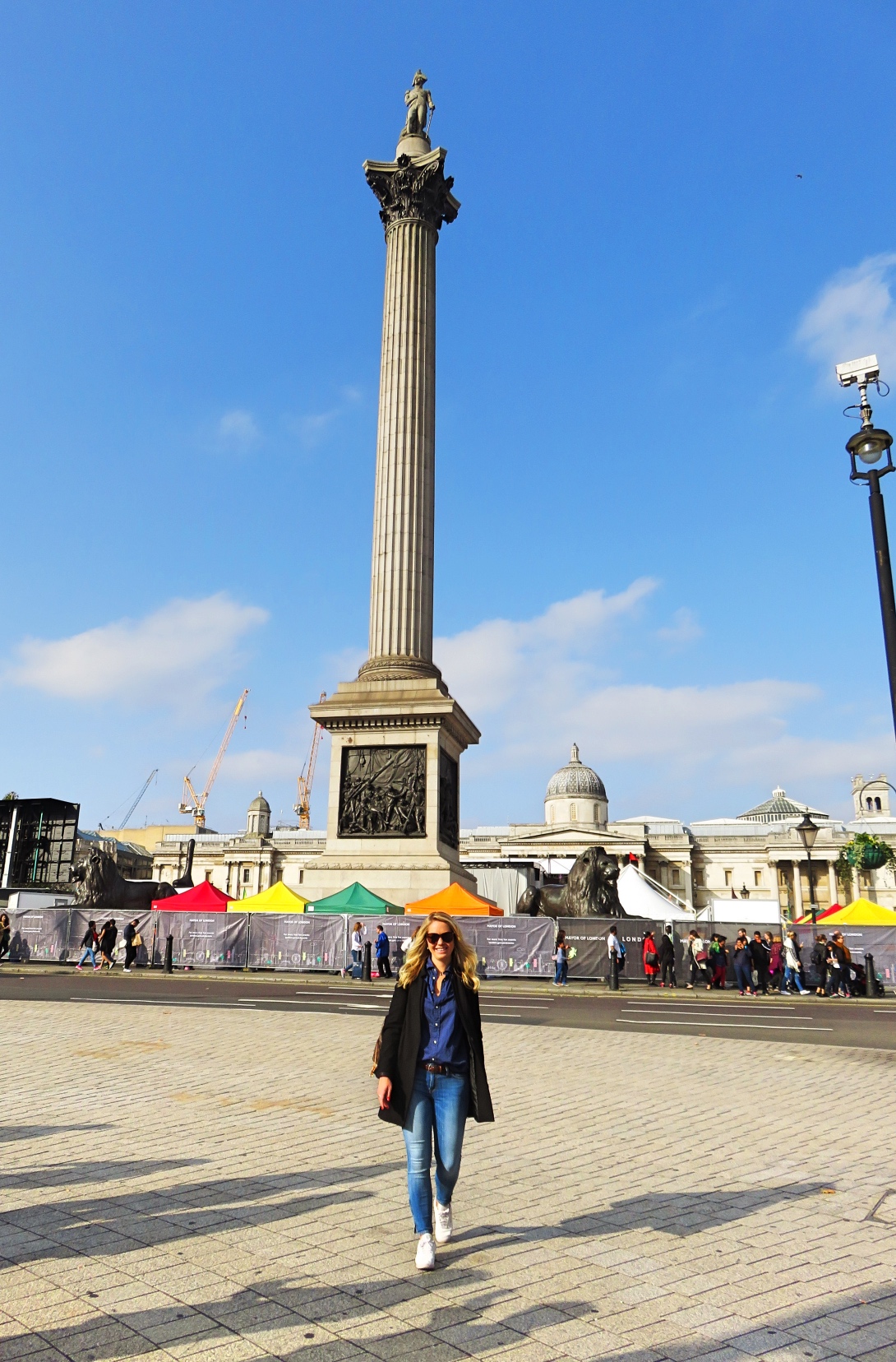 My Ultimate Travel Guide to London – Part 2
Here comes the second part of my travel guide for a weekend in London 🙂 My first travel guide for a weekend in London – things you have to do can you read here. 
7. Notting Hill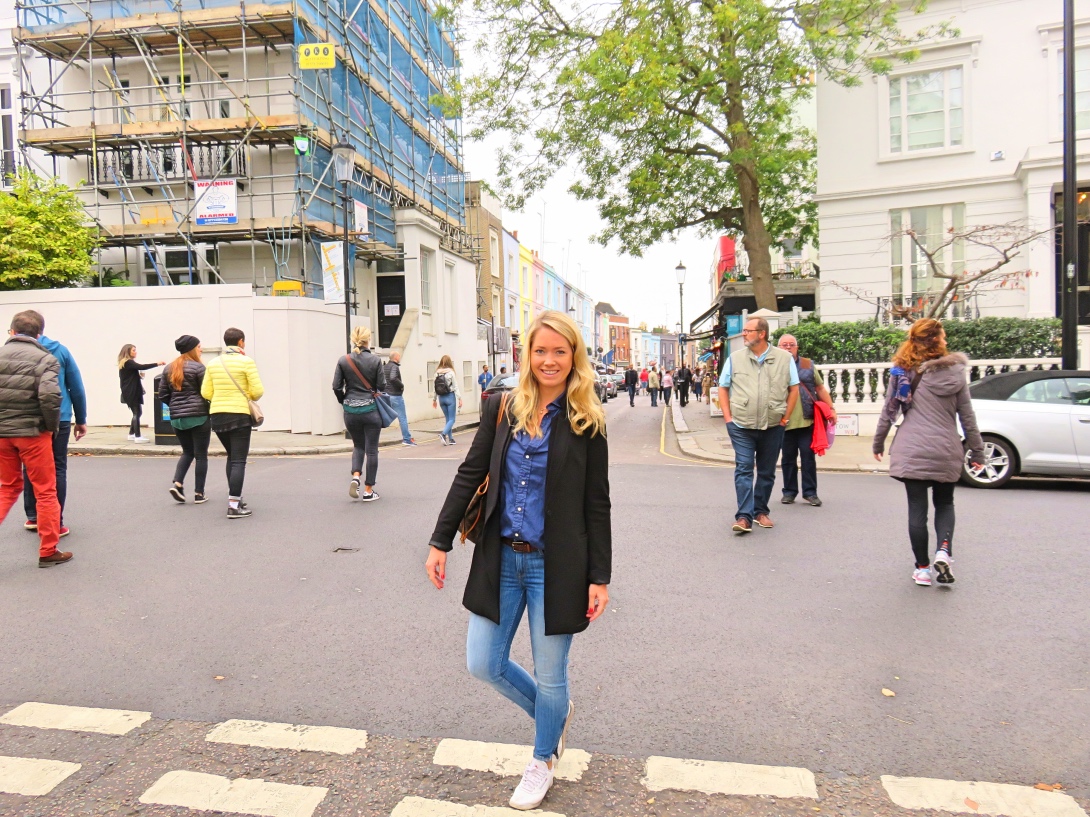 Lovely Notting Hill is a must when you are in London. Start the day with a walk to Notting Hill, preferably on a Sunday, to experience the Sunday market that is popular here. I had actually never been to Notting Hill before and enjoyed it very much. A really cozy area in London 🙂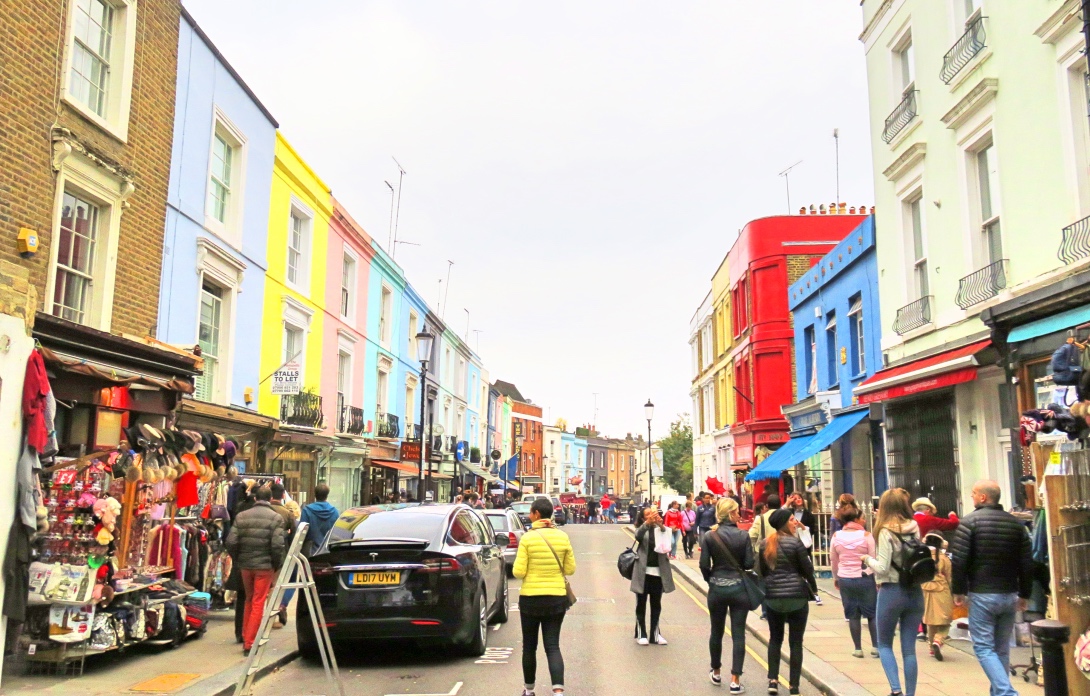 I could imagine how Julia Roberts walked around here from the movie "Notting Hill" and for me it was extra nice to pass by the "blue gate" where Hugh Grant lived 🙂 The blue gate and the bookstore are still left from the movie Notting Hill. Of course, I had to go inside the bookstore to see what it really looked like 🙂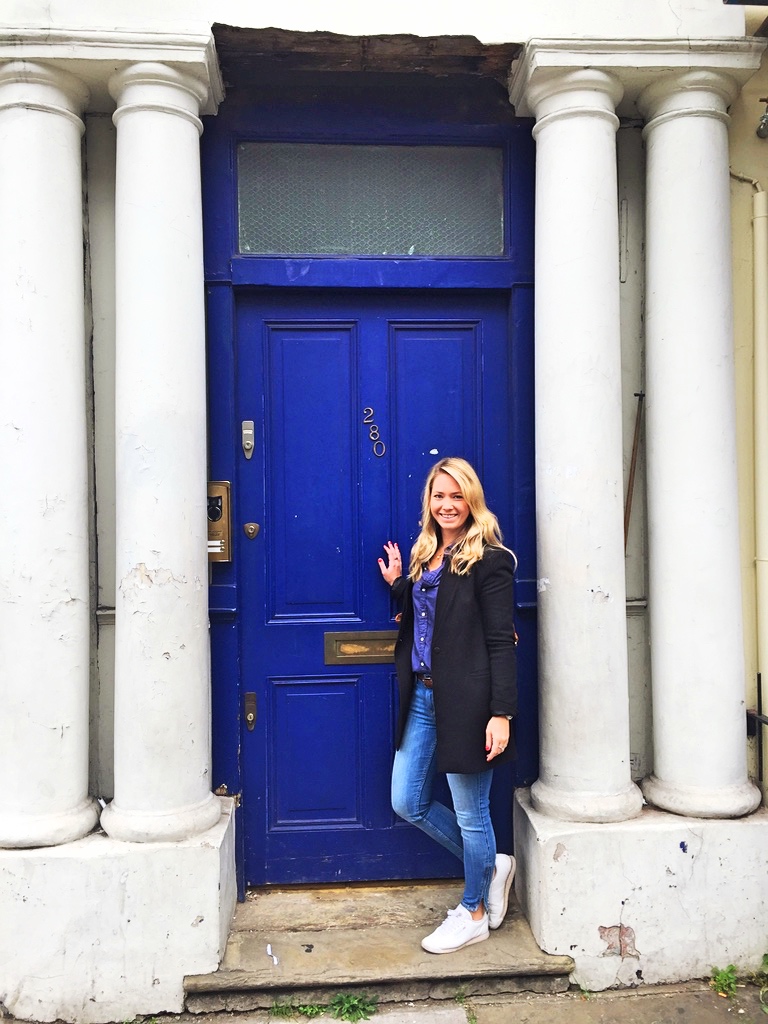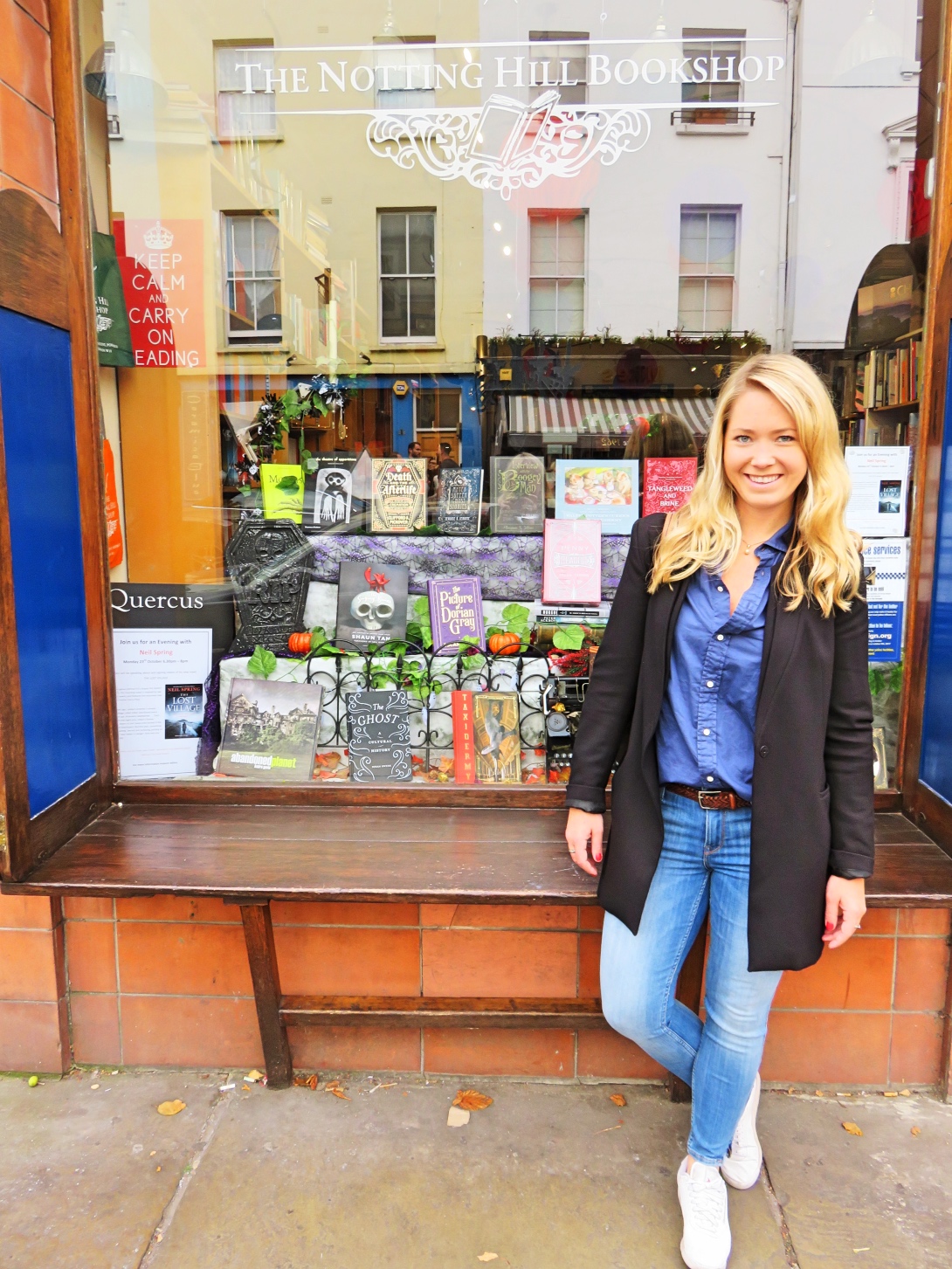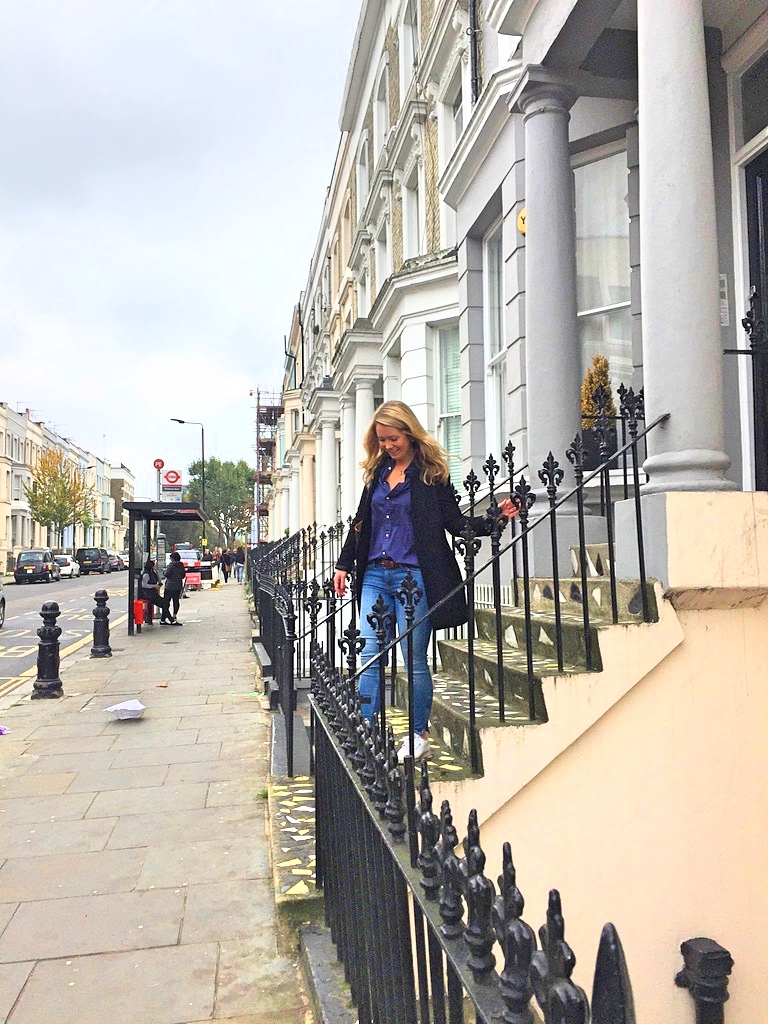 8. Oxford Street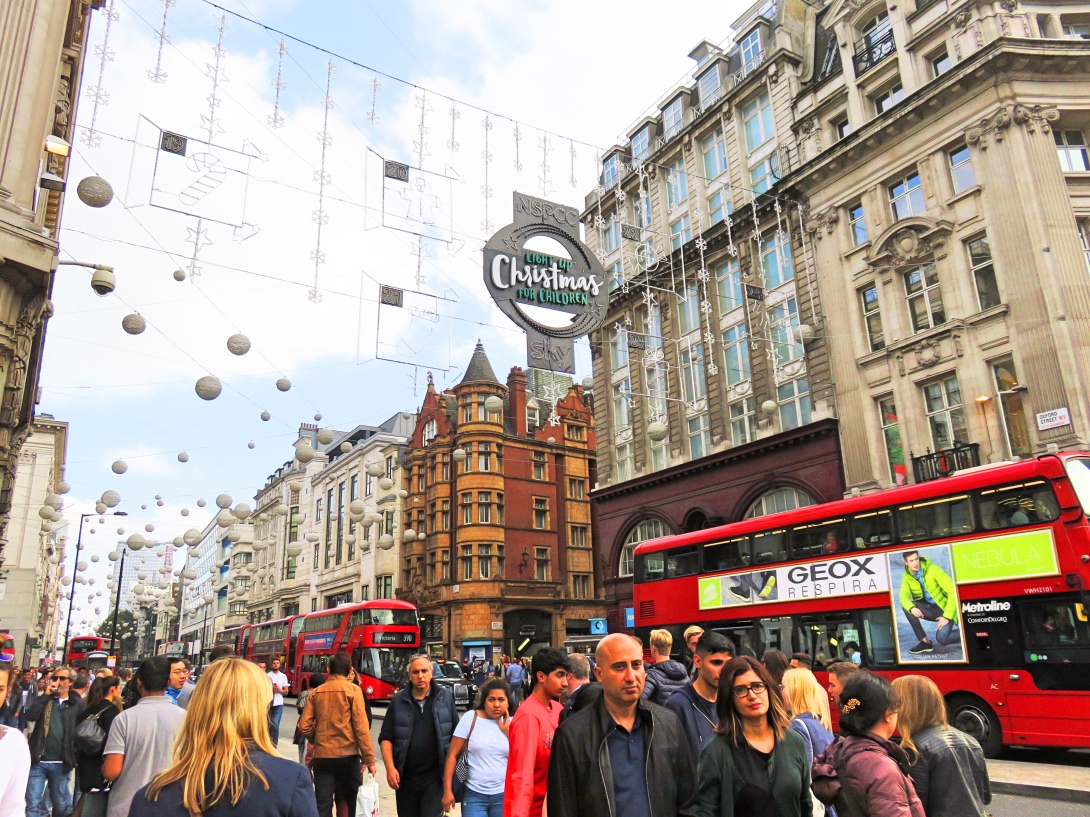 The big shopping and main street in London is called Oxford street, so of course I have to give it a try for some shopping. But even if you don´t do shopping, it's a great place to just feel the pulse surrounding you. I love to stop at a certain place and breath for few minutes and take in all impressions and environment around me. That´s exactly what I did,  standing in the middle of Oxford street. That is my best tips no matter where I travel today, I enjoy the moment and the place I'm at 🙂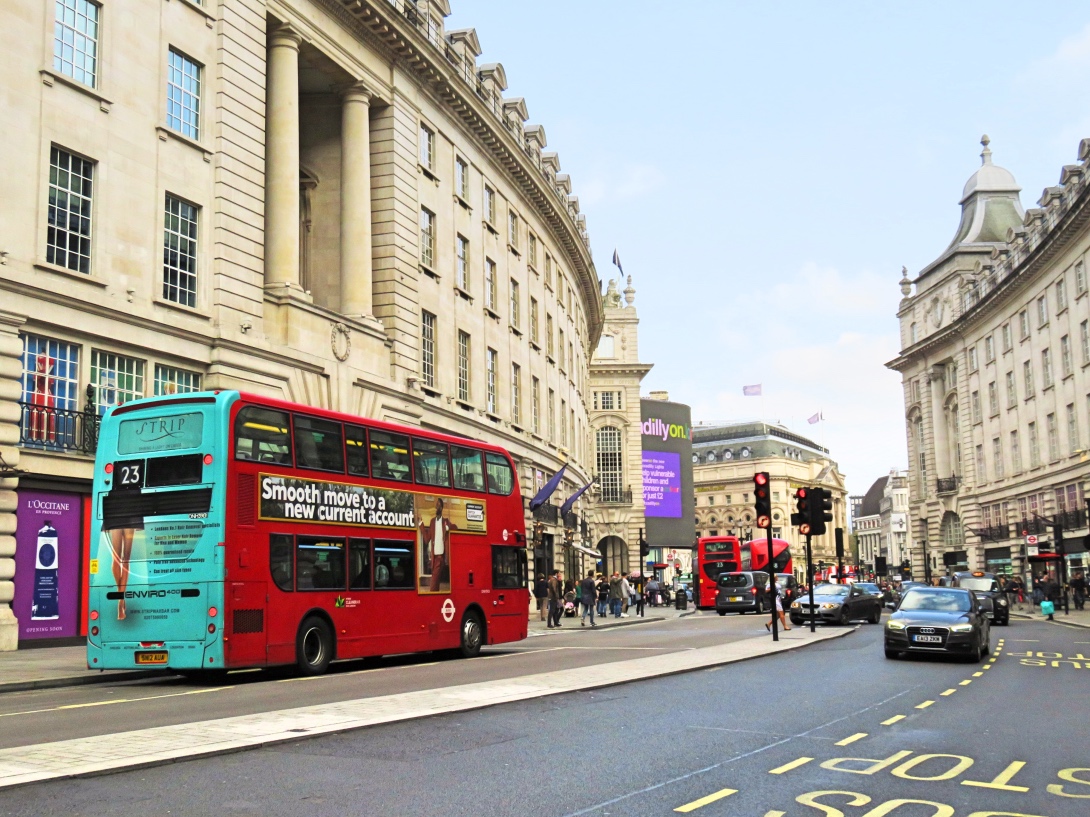 9. Picadilly Circus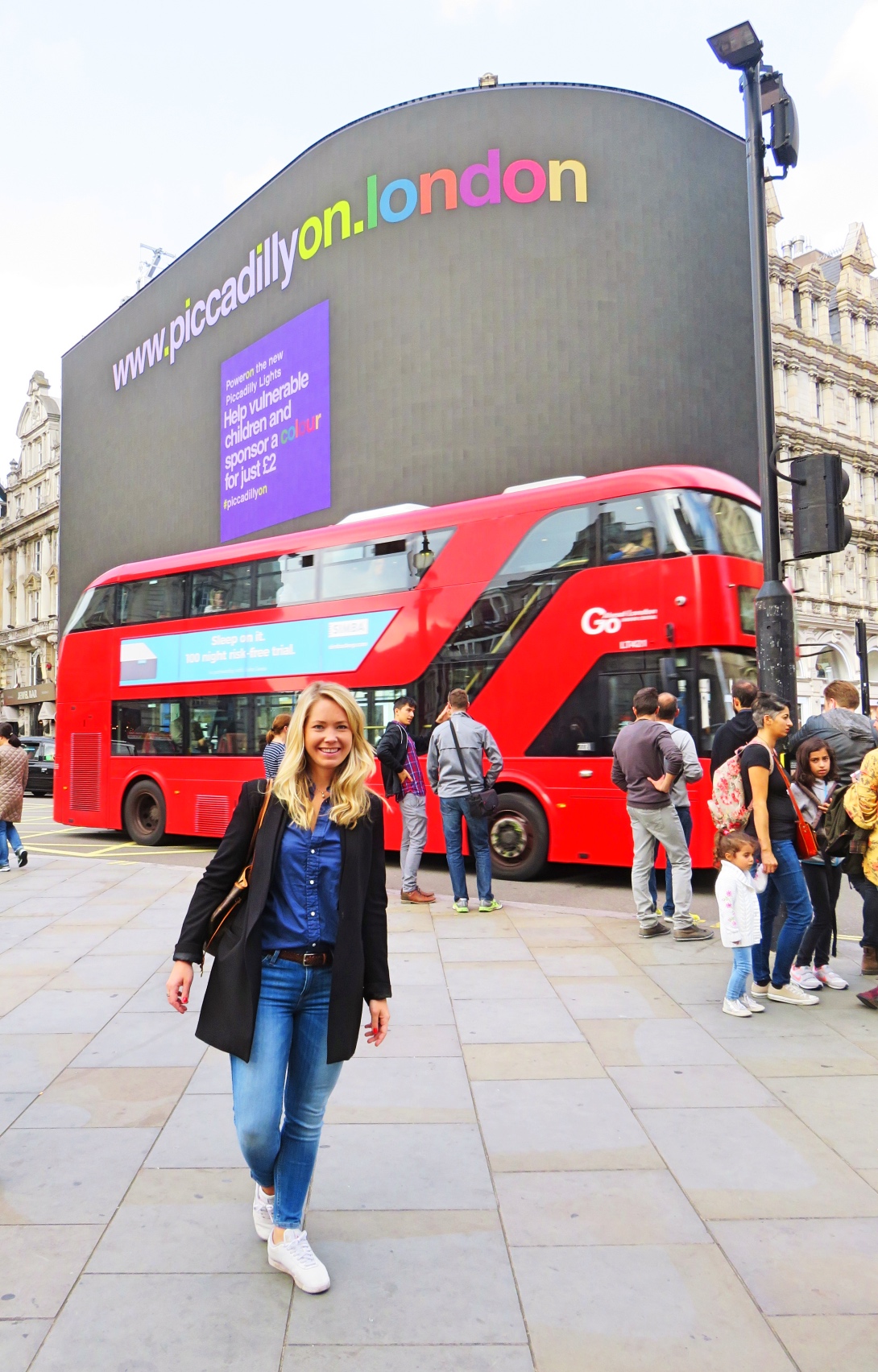 The famous Picadilly Circus is a central located square in London, at the intersection of Regent Street, Shaftesbury Avenue and Conventry Street. This is one of the most famous places in London and here you will experience the real London traffic 🙂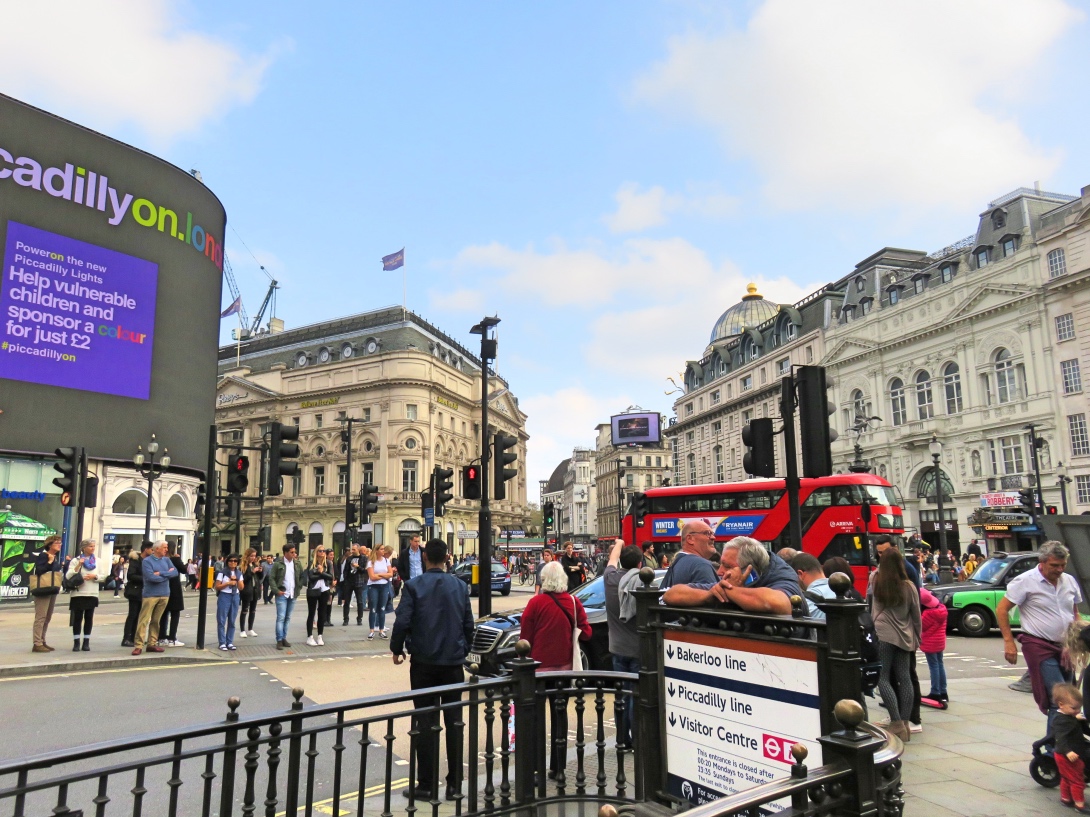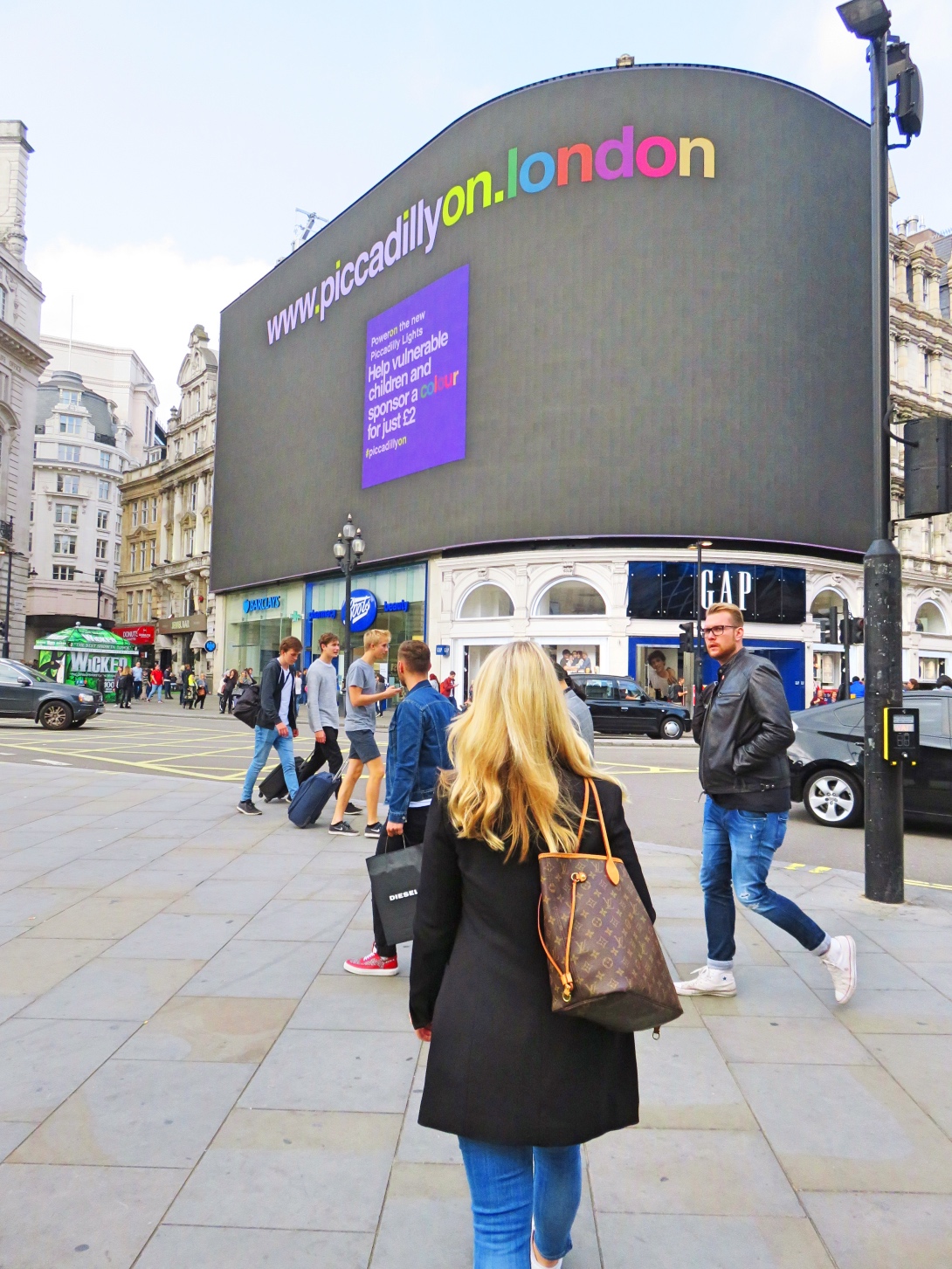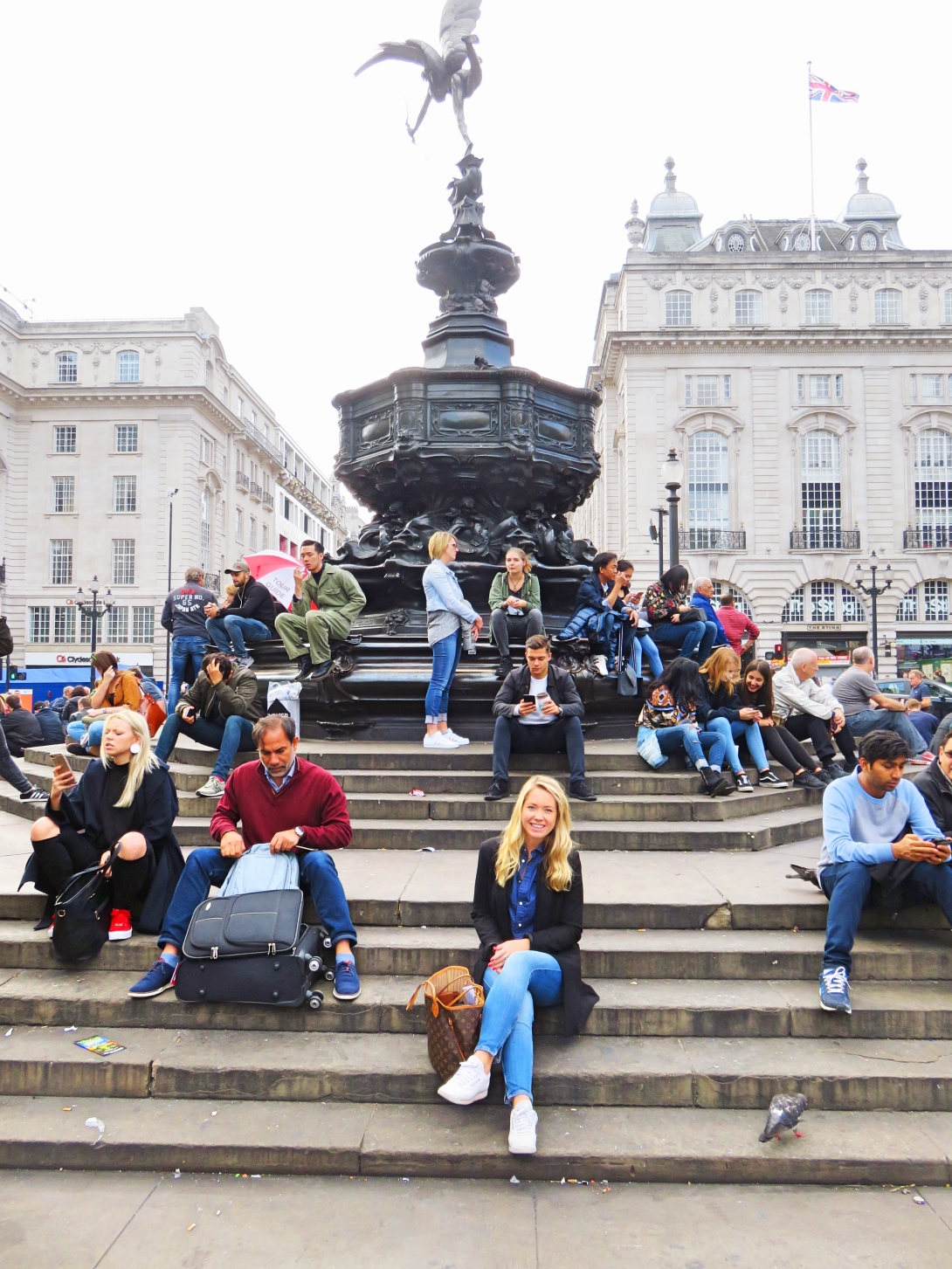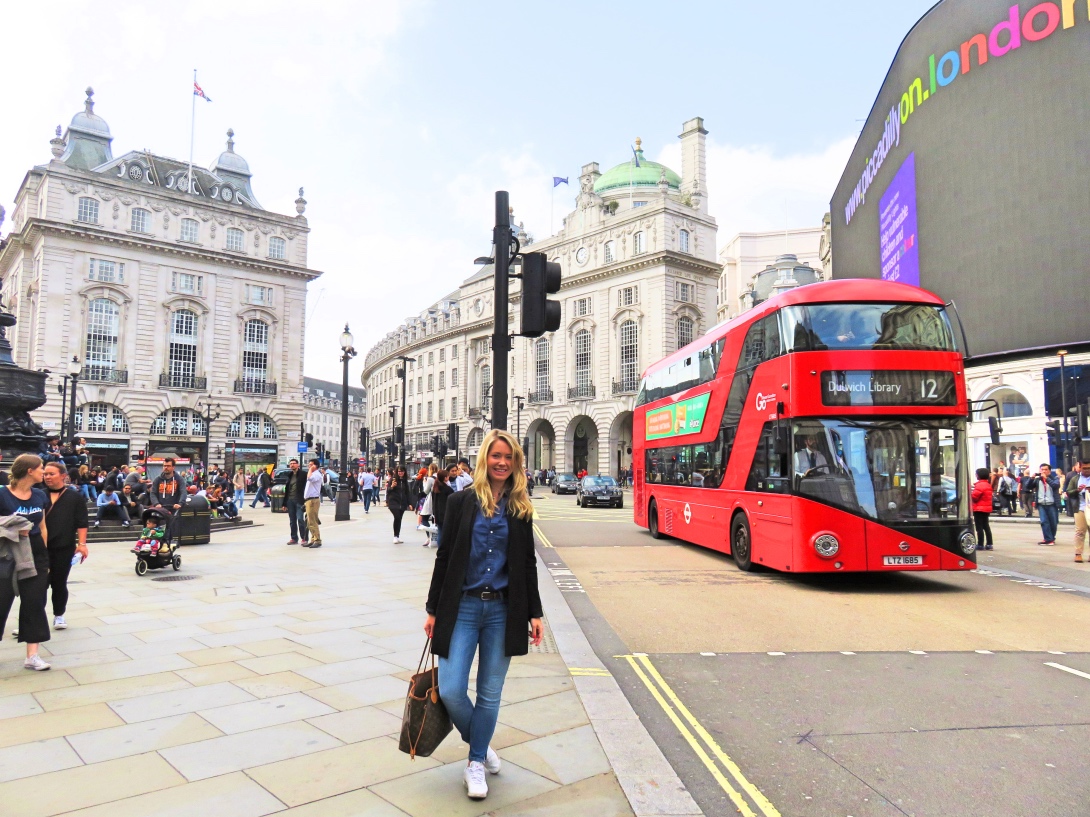 Don´t forget to take a photo with a classic phone booth when you are in London. They are so beautiful and it´s really typical London! 🙂 You will see them everywhere but the nearest one in central London is located next to Picadilly Circus.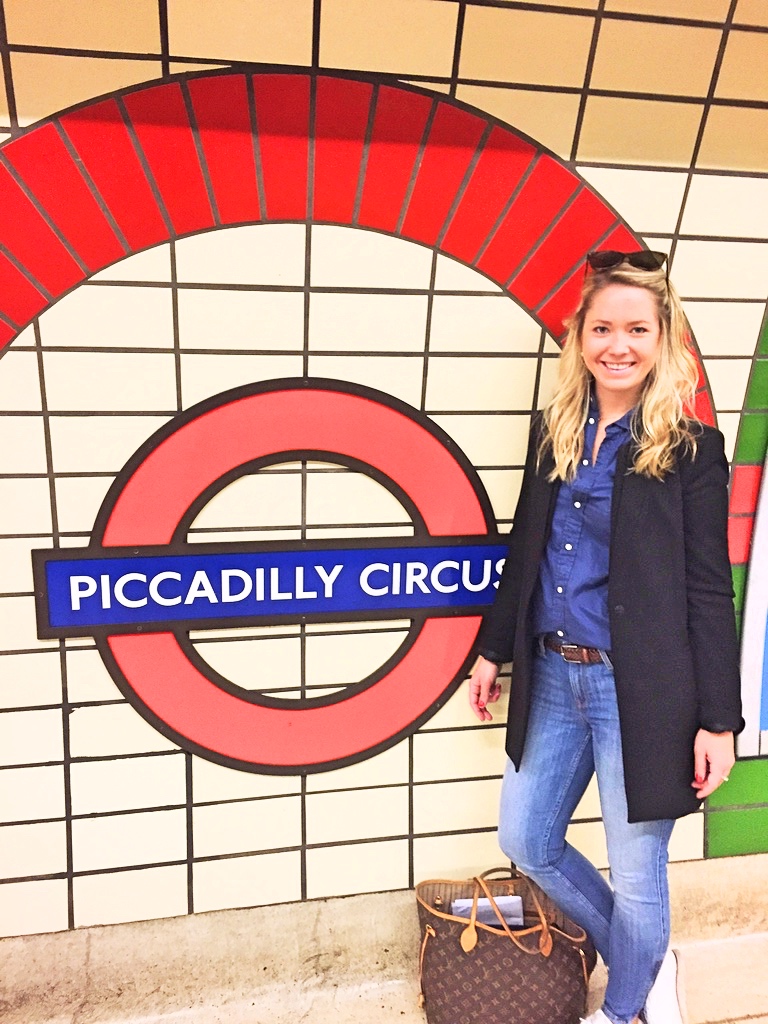 10. Trafalgar Square Nelson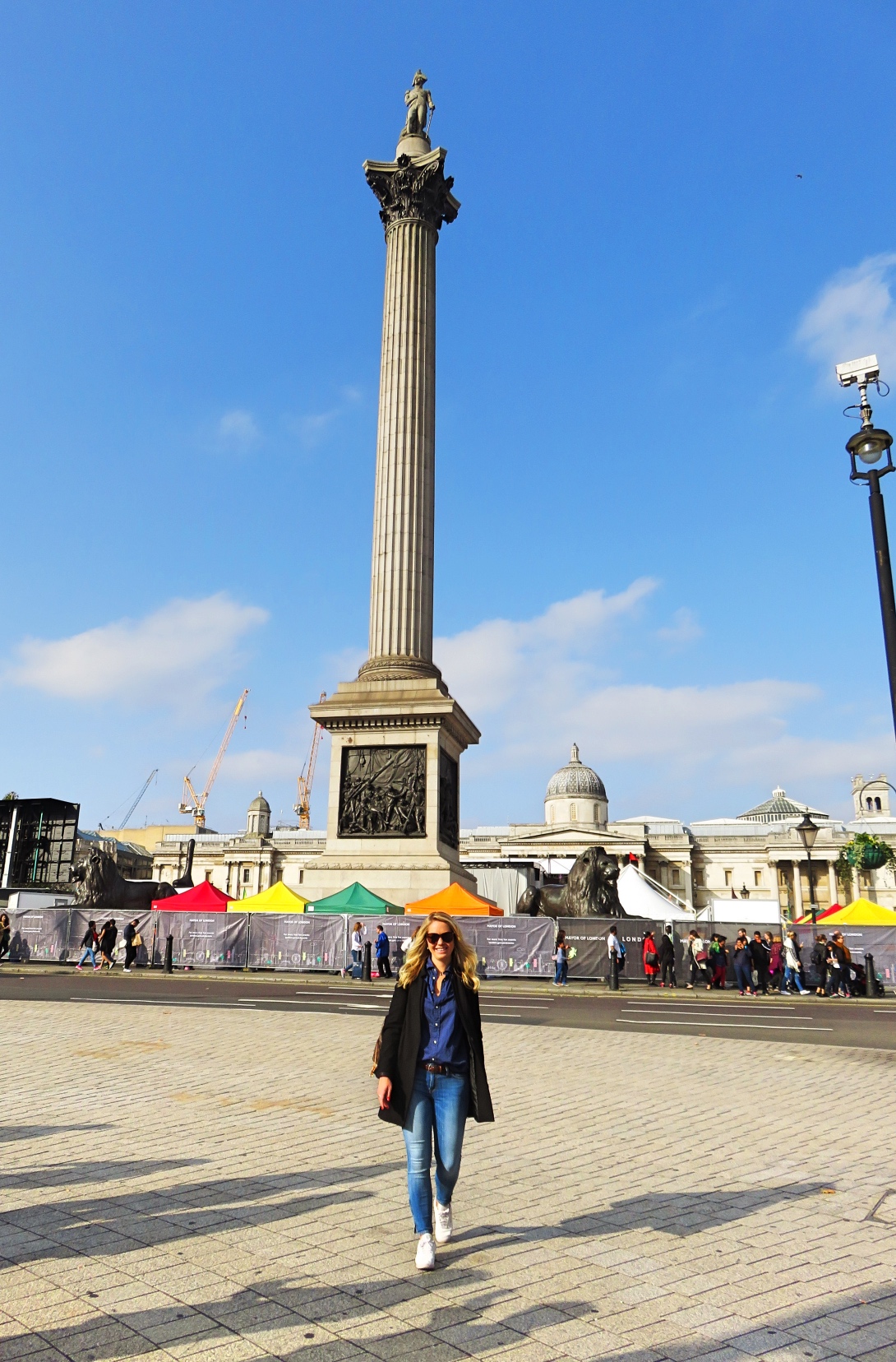 Trafalgar Square is a large square with beautiful stairs and fountains. The square is a memorial of "The Battle of Trafalgar" (where Horatio Nelson won over Napoleon in 1805). The most famous statue is probably Nelson, which is on top of a 50 meter column in the middle of the square.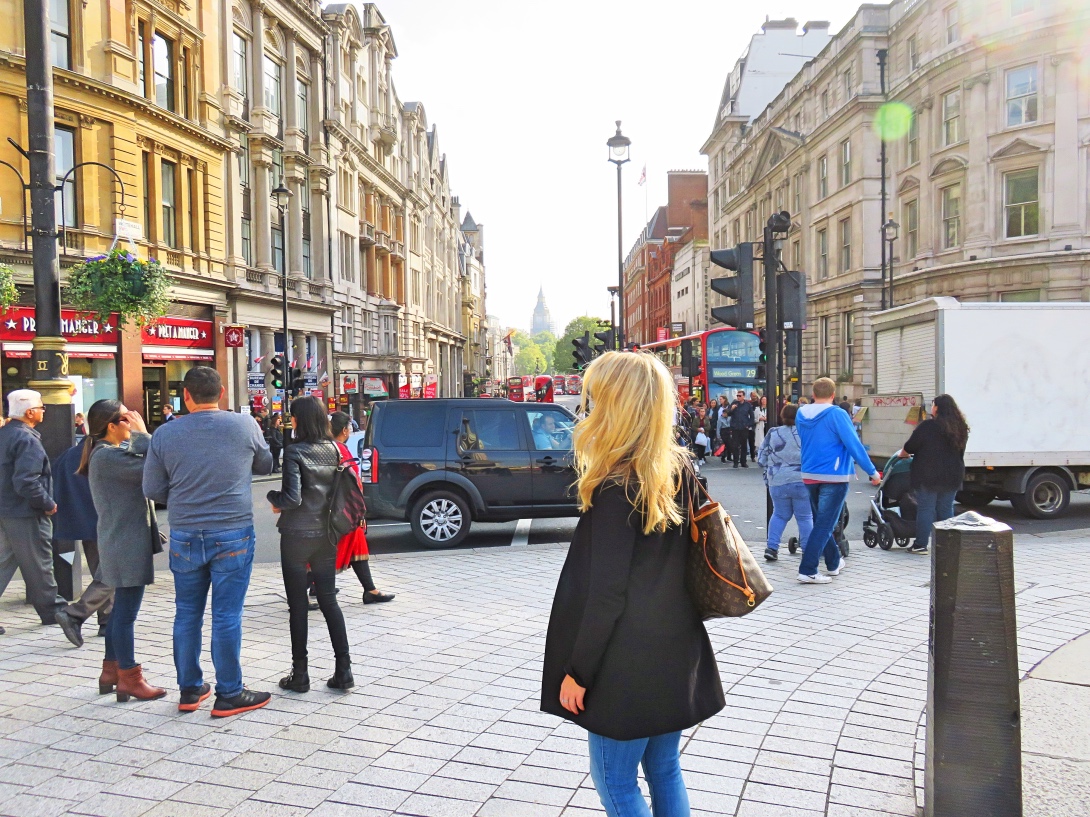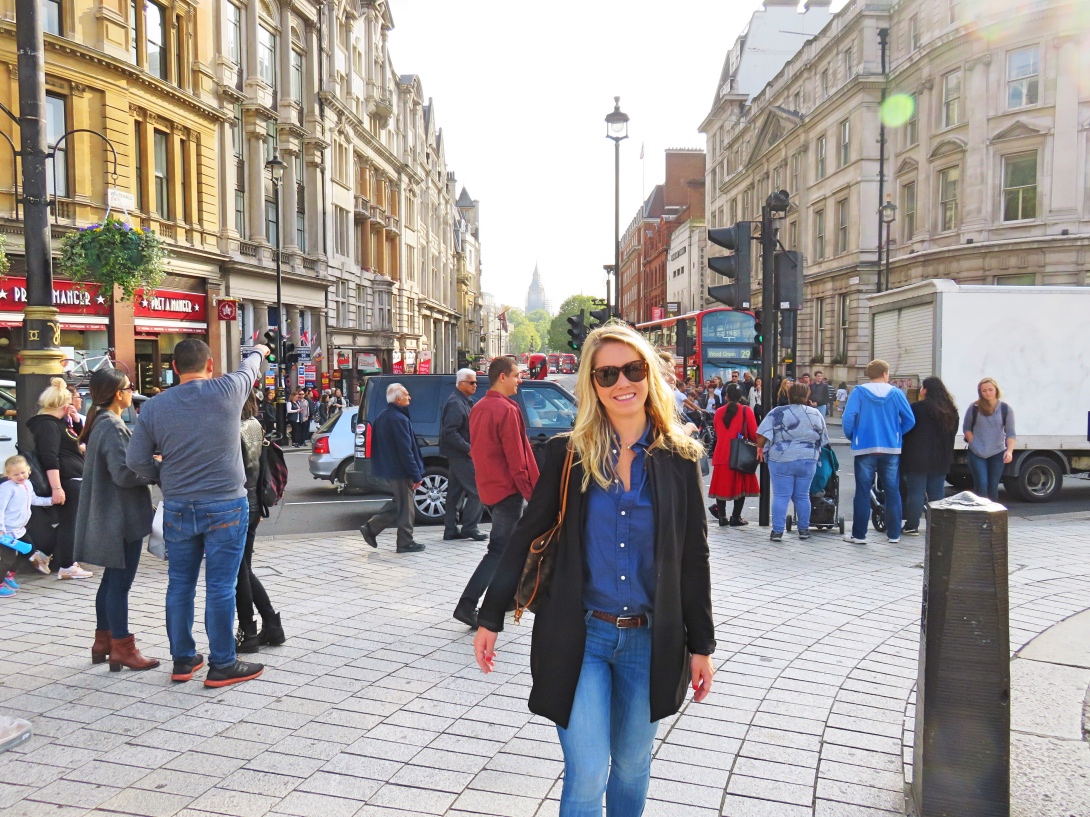 11. Harrods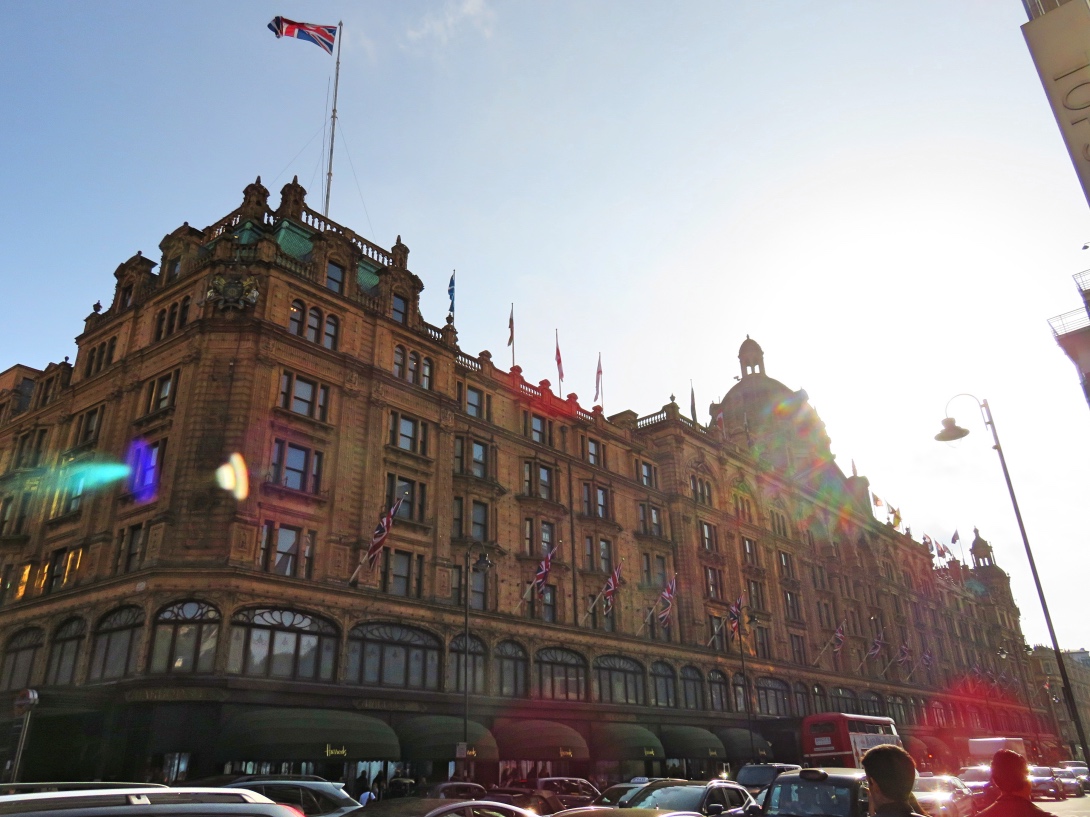 Harrods is a must to go inside if you've never done it before. It's a big shopping center that I would say has the world's most beautiful building! 😀 With its 340 departments, Harrods can offer the most in its range. The department store also has 34 restaurants and cafes.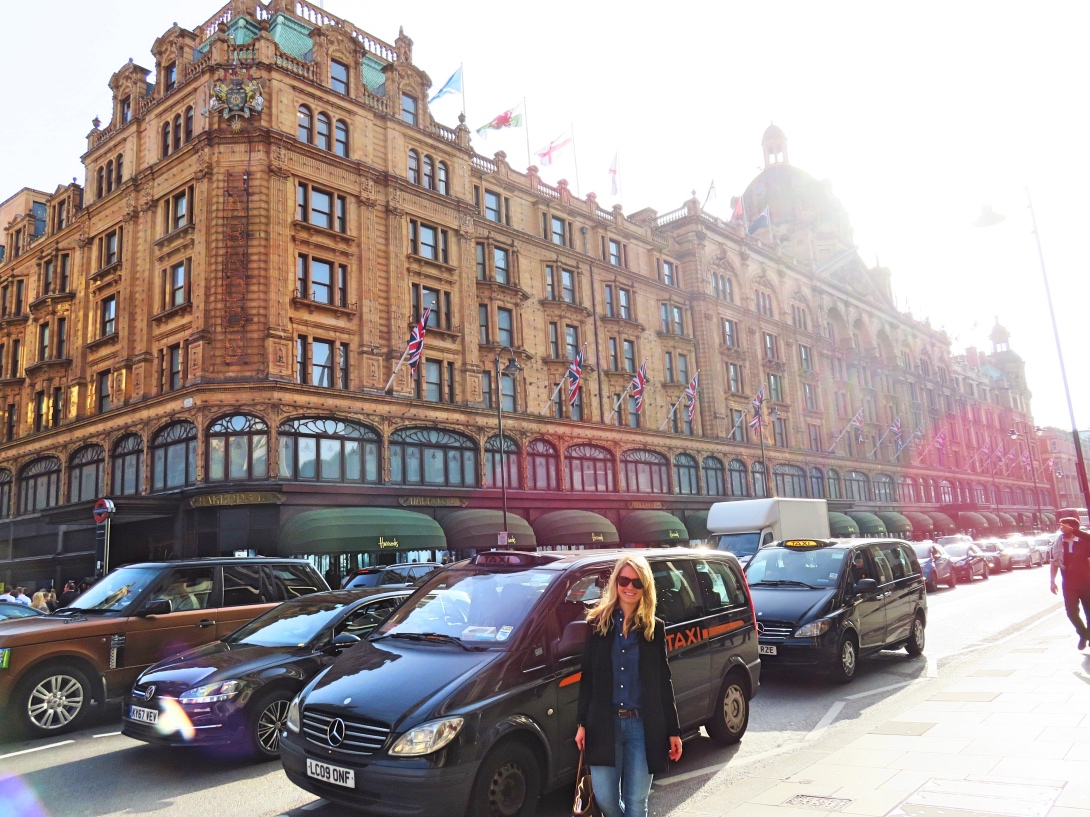 12. London by Night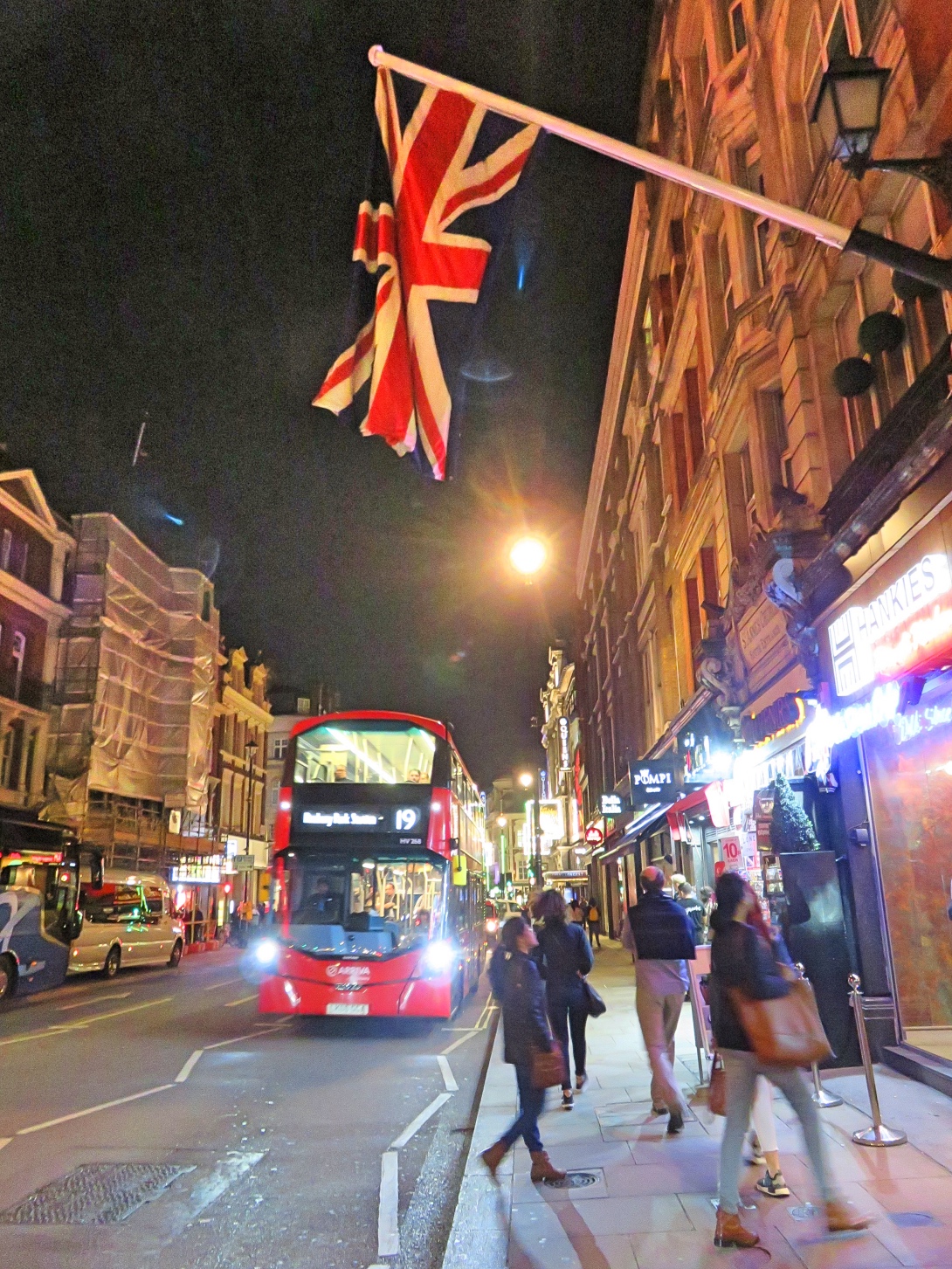 Discovering London during evening time is magic! So many beautiful buildings that are lighten up! It is a special mood to stroll around on London streets when the darkness falls. Personally, I think it's safe to walk on London's streets, as long as you go wherever it's street lights 🙂 The city gets extra cozy and beautiful when it's dark outside 🙂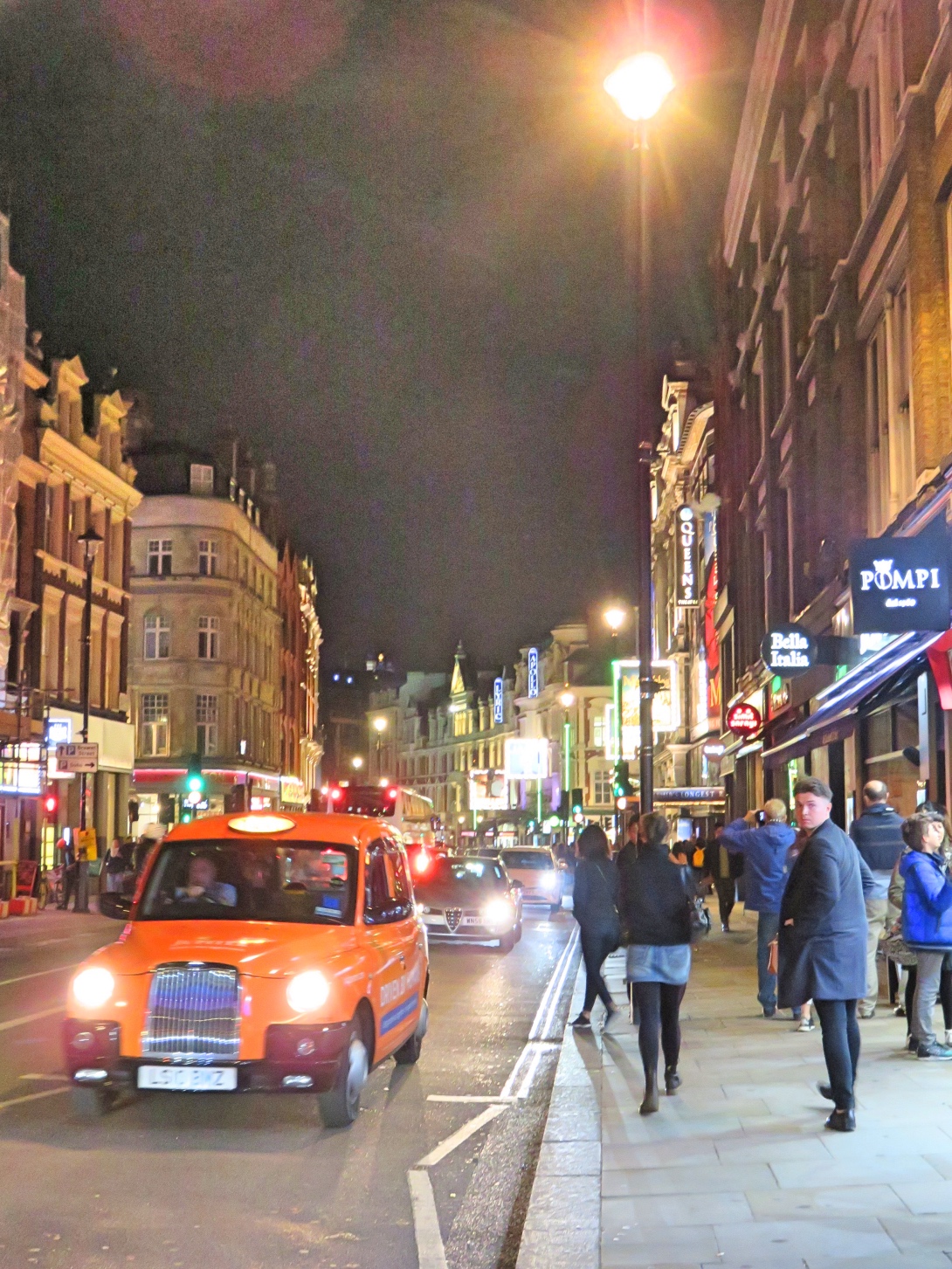 13. Carnaby Street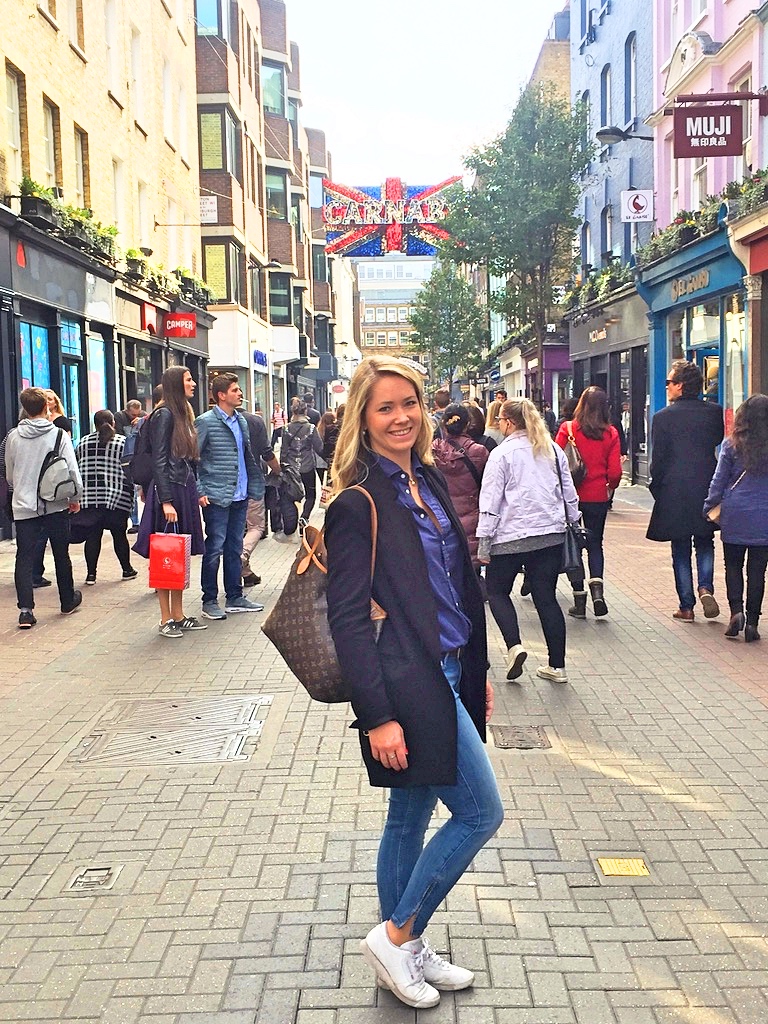 Carnaby Street is a pedestrian street in London, in the Soho area, near Oxford Street and Regent Street. The street is famous for its many fashion and lifestyle shops and is associated with the 1960s Swinging London.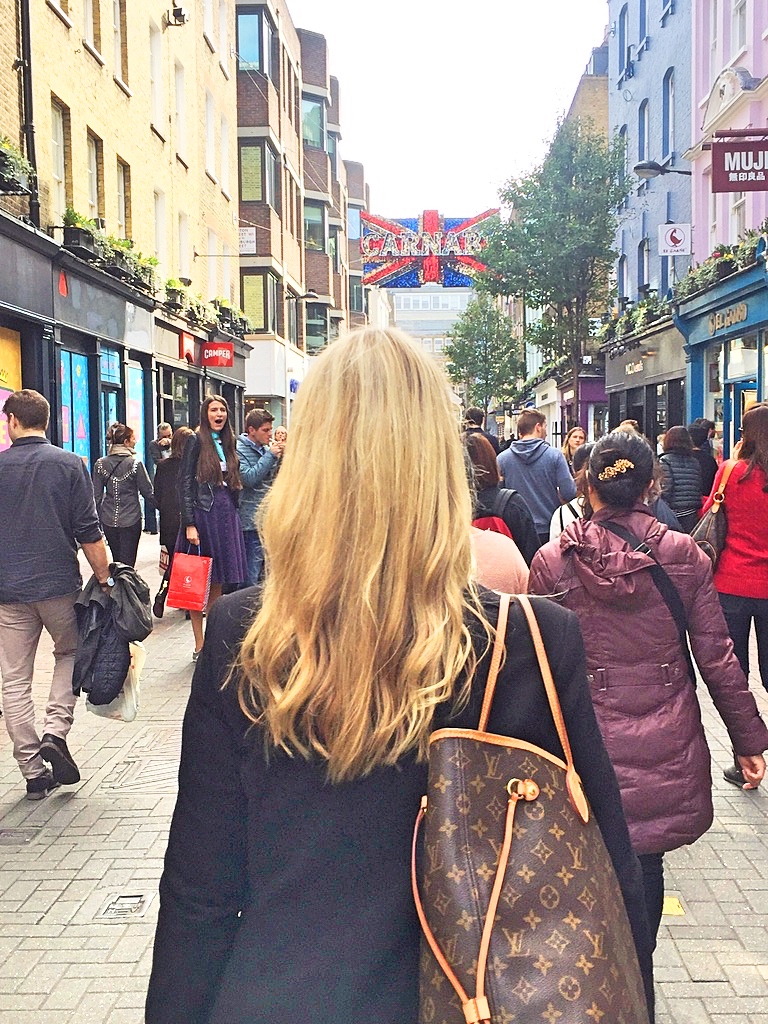 14. Go to a real British Pub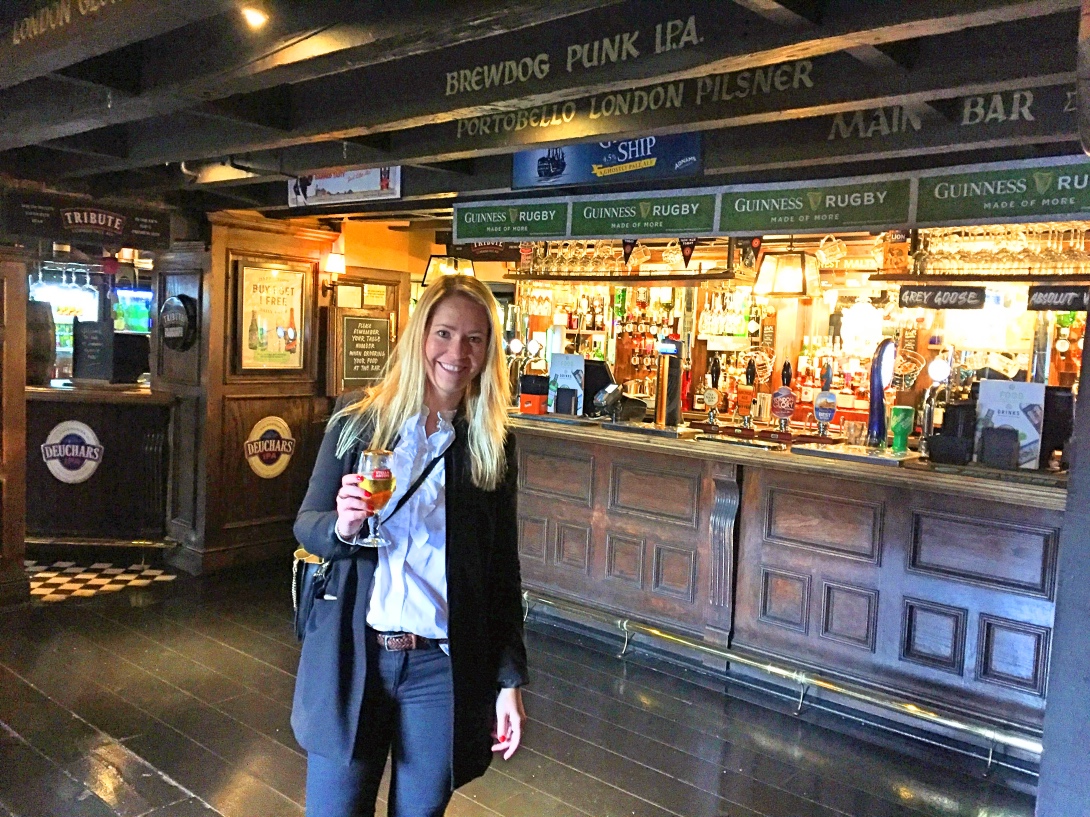 A must when you are in London is to go to a British Pub, it's really lovely to see how a real British Pub looks and how the atmosphere is inside a pub. The feeling and atmosphere are just like in movies 😉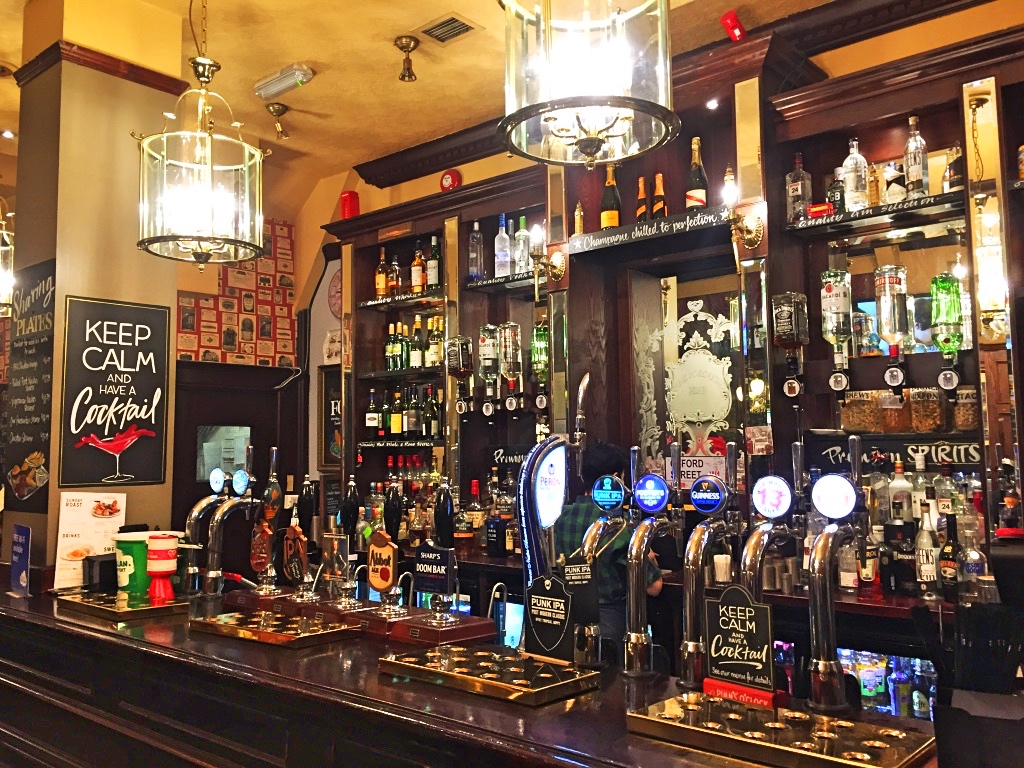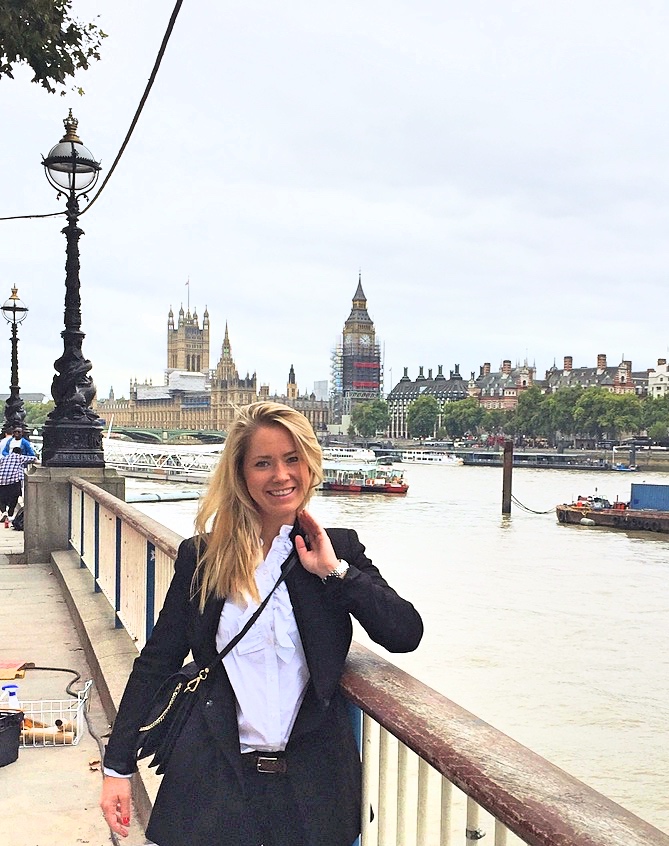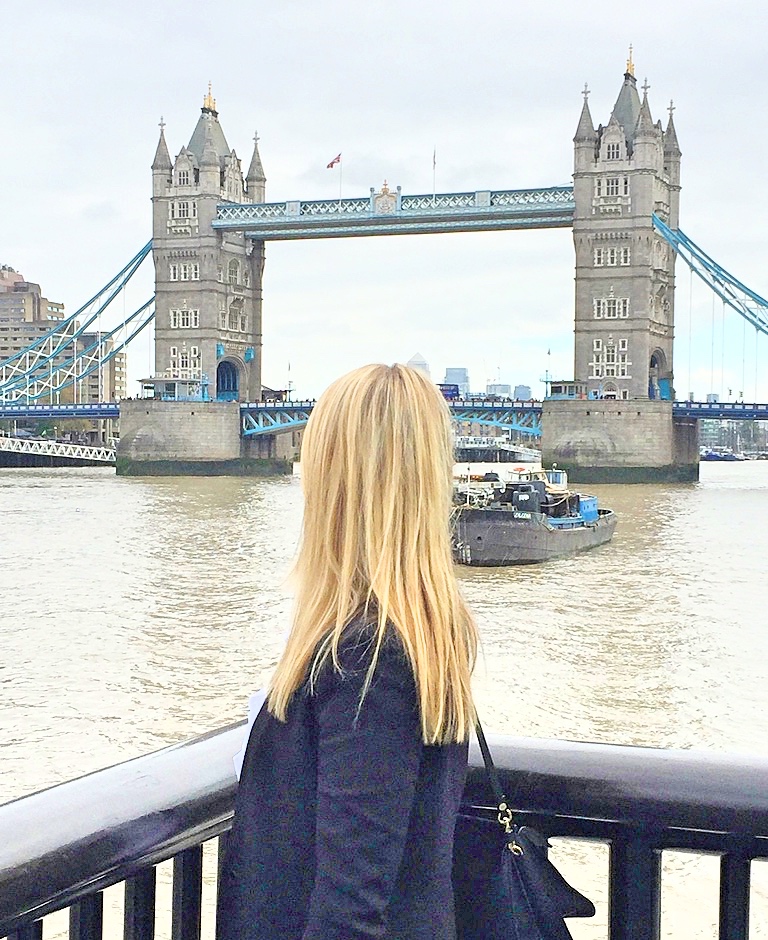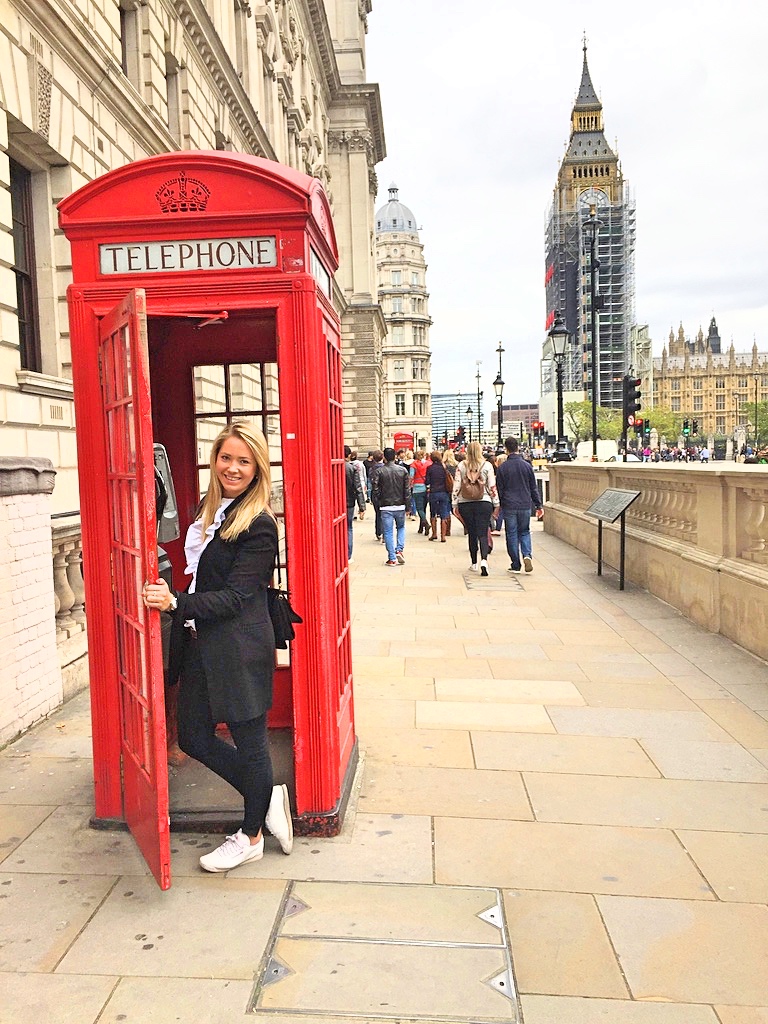 Have you been to London, what did you like to explore?
Follow me on instagram here and Facebook here or why not at Bloglovin here if you want to get updates about new blogposts 🙂
Happy Travels!
//Charlotte