Finally I´m in Palma!  The first day I was hanging out by the pool and later this afternoon I walked around in Palmas cozy alleys. I´m staying at the Saratoga hotel located in the middle of Palma and it is a really nice hotel with a pool on the rooftop! 
TOUCHDOWN PALMA DE MALLORCA
The view from the pool is wonderful. Looks right out over the port of Palma!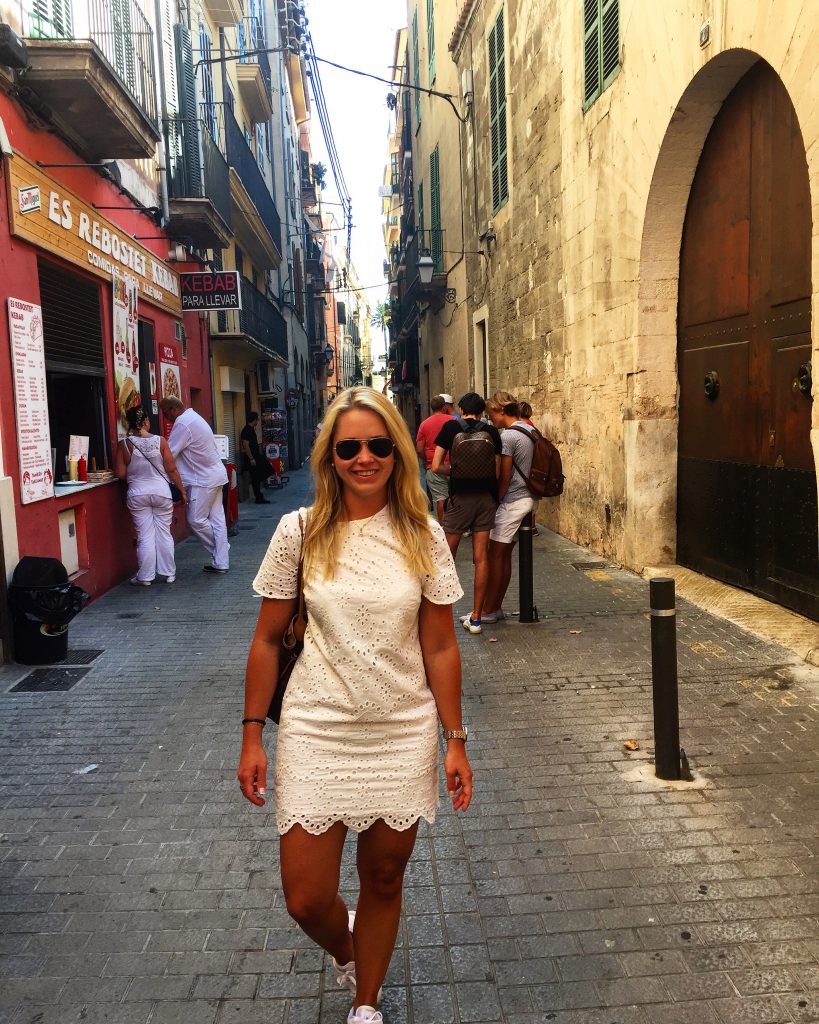 Strolling around in the streets of Palma de Mallorca
Cathedral in Palma
Drinking pause at the Nassau Beach Club 🙂
Stunning sunset over Palma. Love the light that occurs when the sun is going down …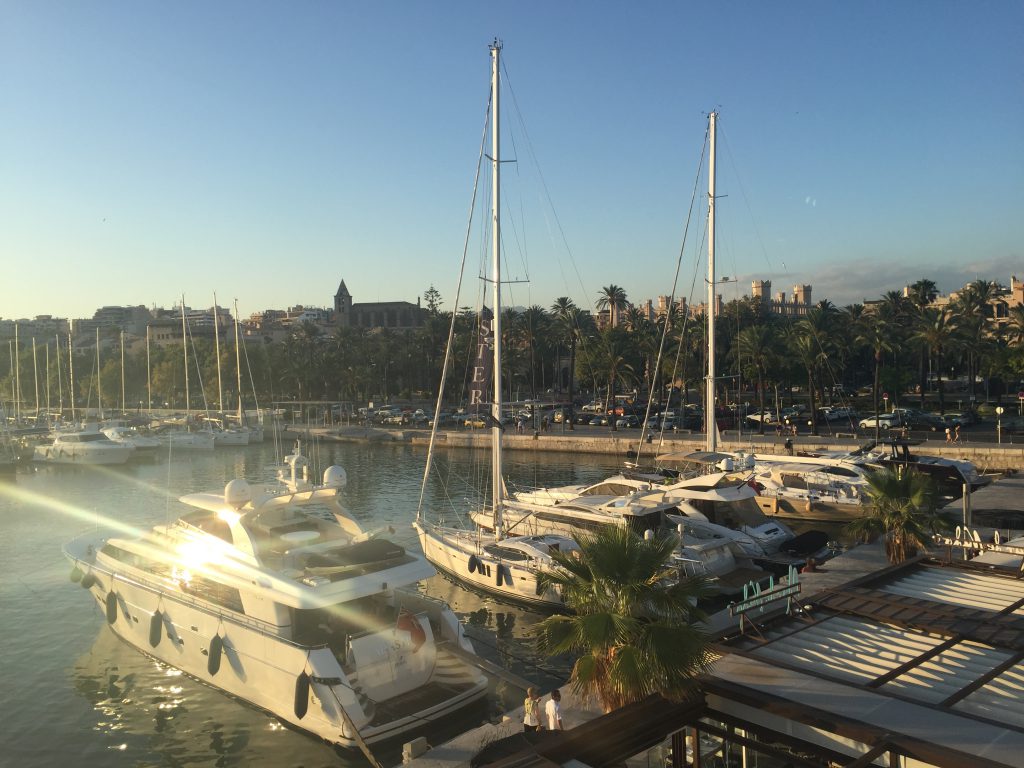 Have you been to Palma? What did you think about the city?
Have a safe flight!
/Charlotte