My Flight With Transavia Airlines From Faro to Amsterdam
I have flown with a new airline that I had barely heard of before I booked my trip. I booked with KLM but in my reservation it stood Transavia. It turns out that Transavia is a Dutch-based low cost airline that operates as an independent company within the Air France-KLM Group. Now I learned something new! 😀
Transavia
The flight from Faroe to Amsterdam took few hours and nothing was served for free on board. You had to buy everything, even coffee. Even though I had seat 1A there was no "Business Class" and nothing was included. However, for me it didn´t do anything, the most important thing for me was to sit by the window and even better that I got the seat 1A 😉
The Flight
Quite alright with legroom. What´s important to keep in mind is that when you sit in first row or at an emergency exit, you are not allowed to have any loose objects in front of you. No bag or something that is loose, it must be in the overhead bin during start and landing. For those who really wants to have their things/bags/jackets close to themselves (yes, there are passengers who absolutely must have it) then you should not choose the first row.
Despite the scary green color, the chairs didn´t feel more comfortable than they look. Quite okay chairs but nothing I would like to fly for a longer distance.
What I really liked was that the captain got into the cabin and introduced herself and informed about the flight. Very nice done! I don't know if that is part of Transavia's routine to do it or if it was a lovely gesture from the captain. Anyway, it was very nice! Plus points on that!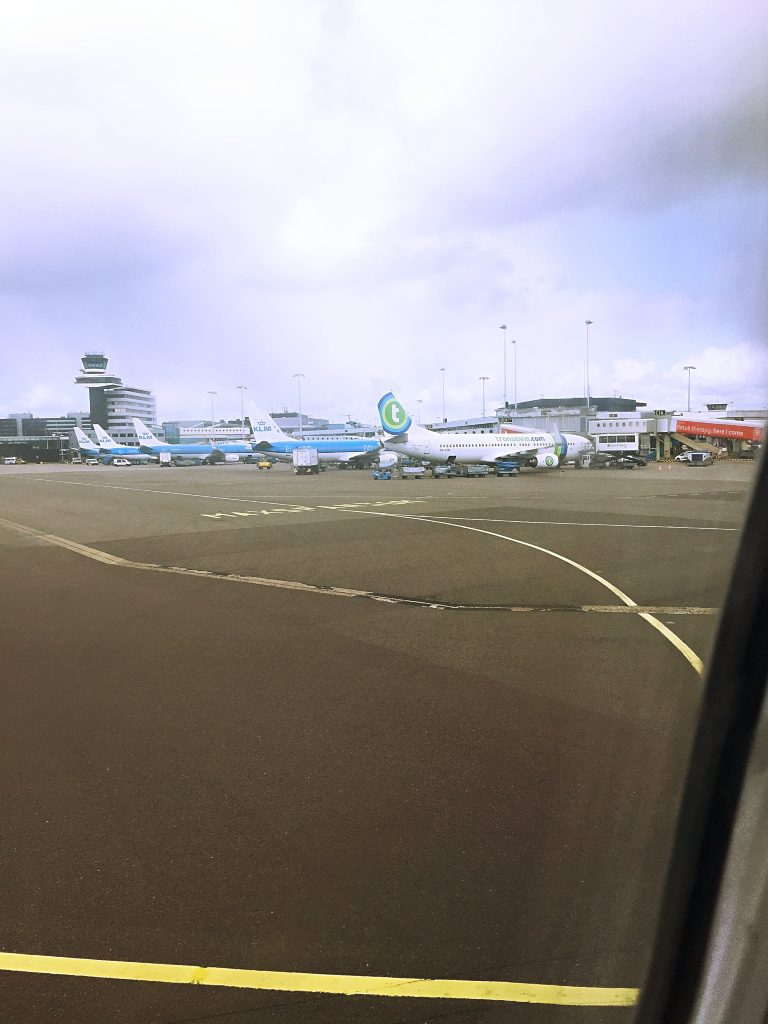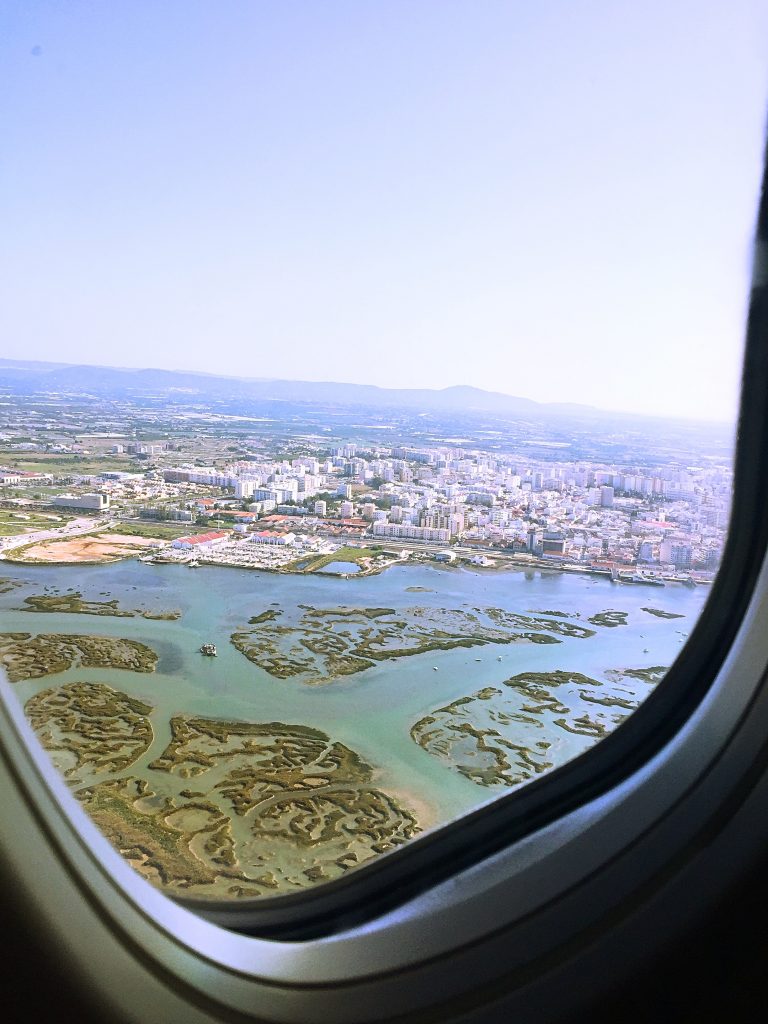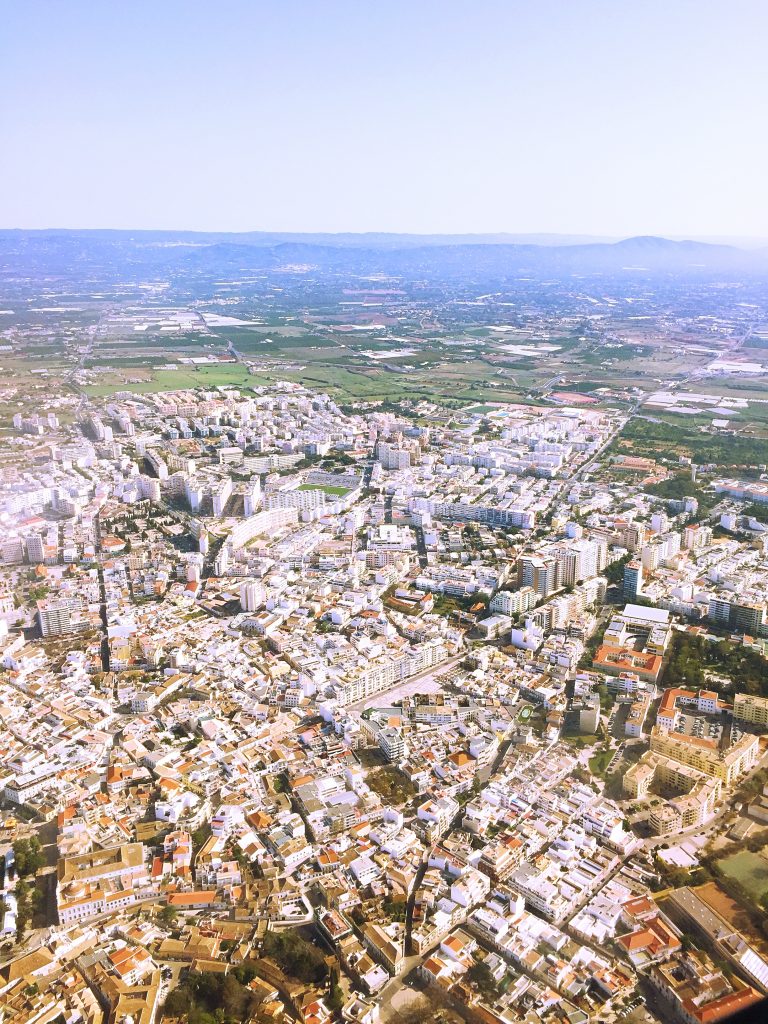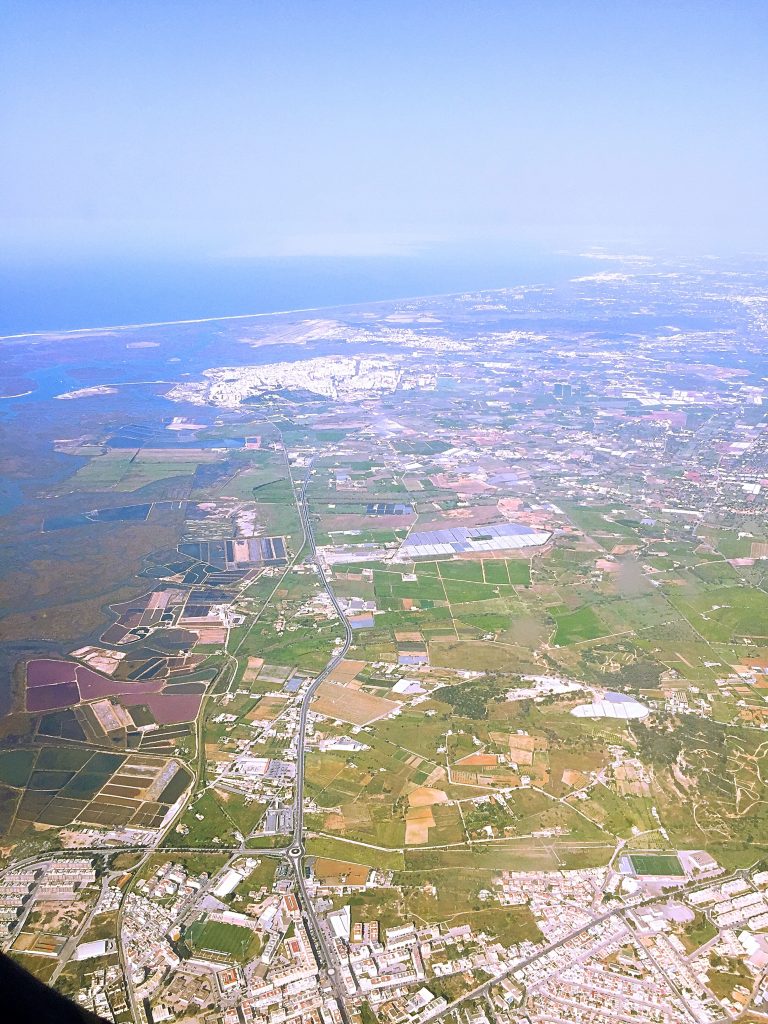 Have I said that I love to sit by the window? 😉 This view speaks for itself- Faro from above!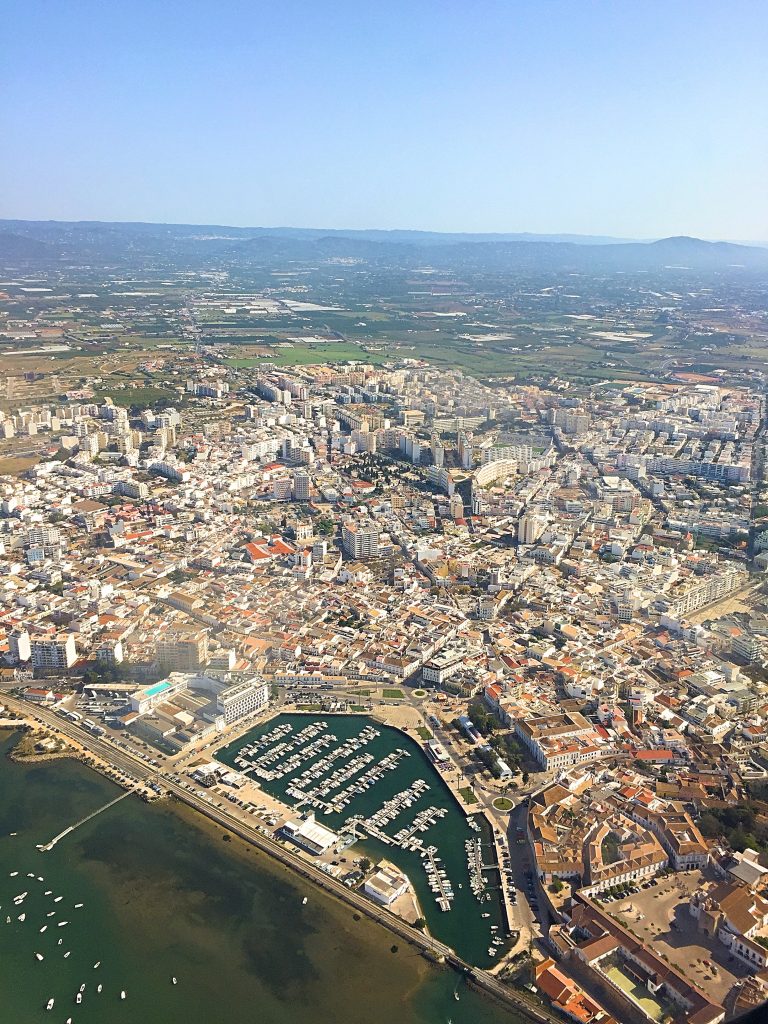 Have you flown with Transavia, what did you think?
Happy Travels!
//Charlotte