My Flight to Seychelles with Qatar Airways in Business Class
Already in 2013, I visited Seychelles with Qatar Airways but then as a flight attendant and with a 24 hour stop. This time I traveled with Qatar Airways as a passenger in Business Class to Seychelles and in this blog post I want to share my amazing experience on board with you guys 🙂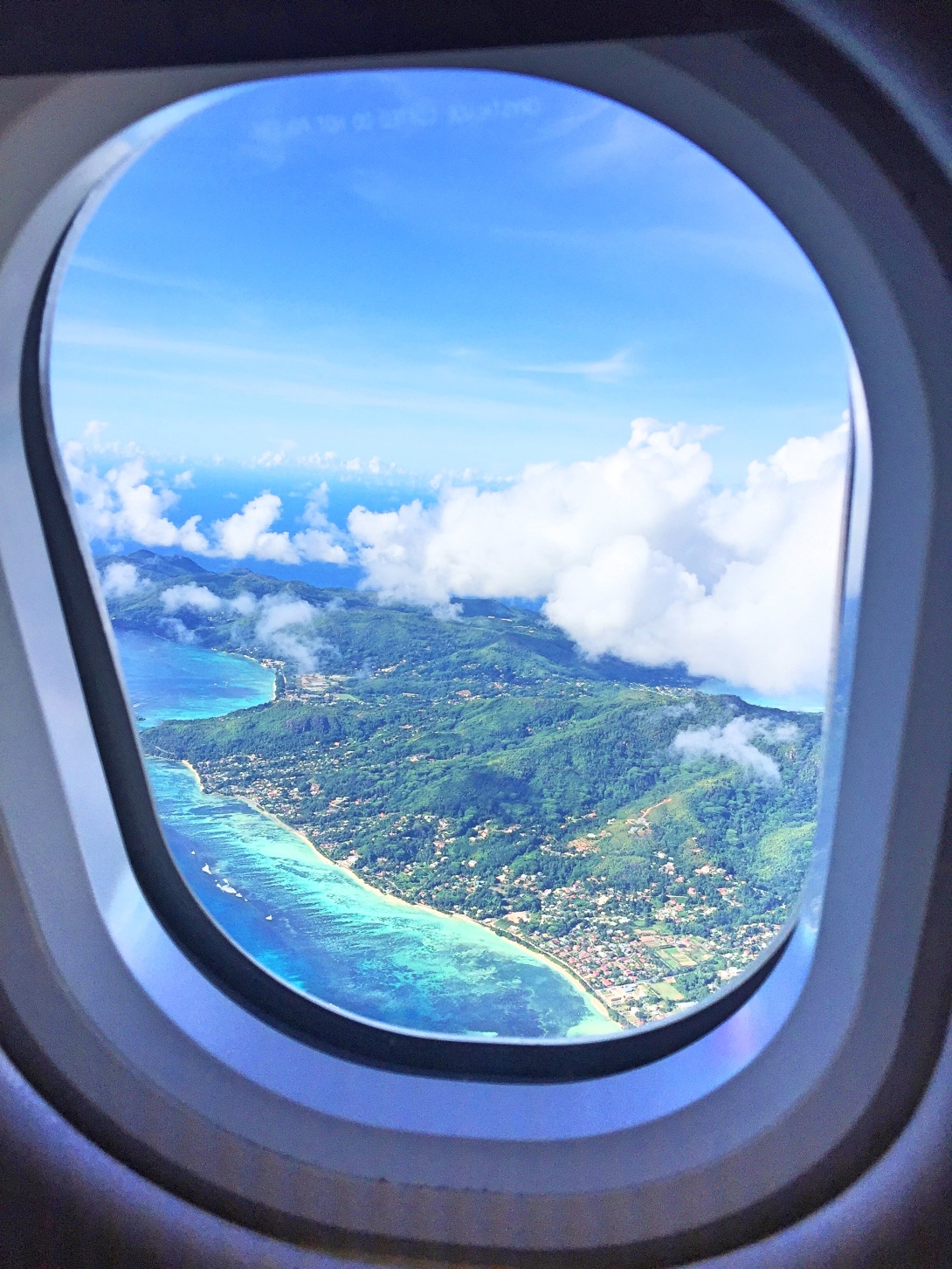 My Flight to Seychelles with Qatar Airways in Business Class
I flew with Qatar Airways from Stockholm via Doha to Seychelles. When I worked as a flight attendant, I flew an Airbus 320 to Seychelles, but this time I flew an Airbus 330 with Qatar Airways. Qatar Airways is my absolute favorite airline and you'll find more flight reviews I've written if you click here.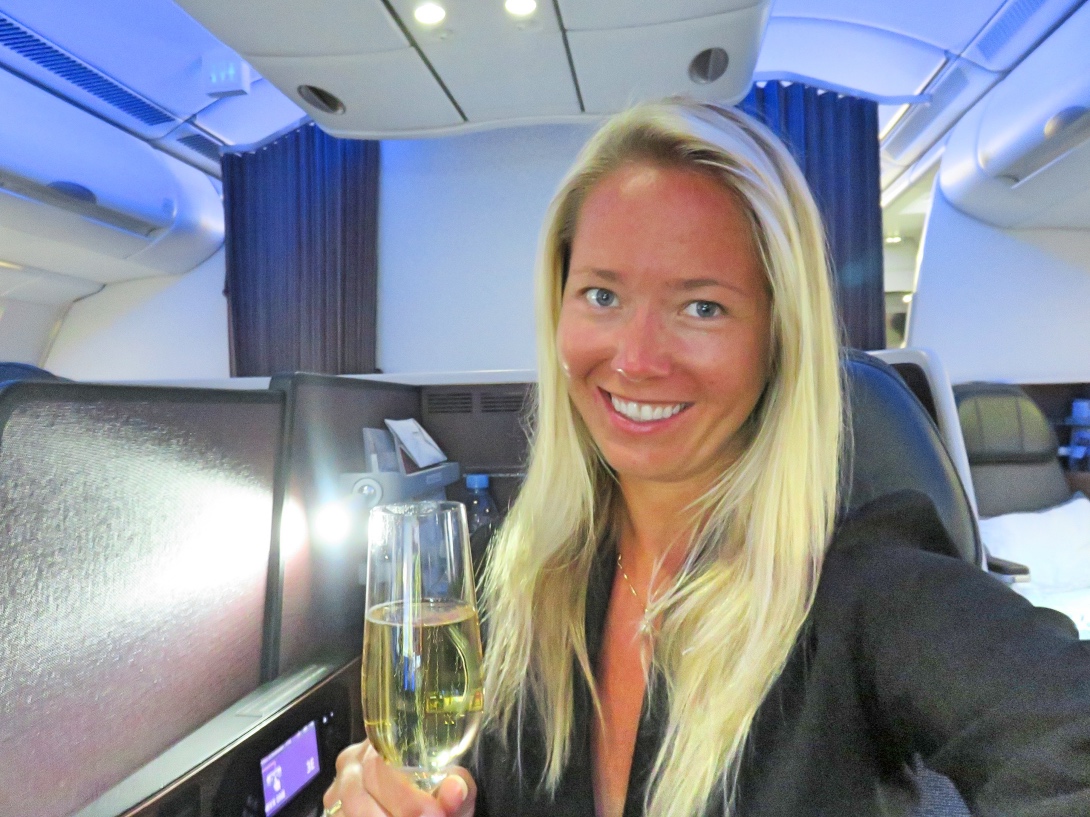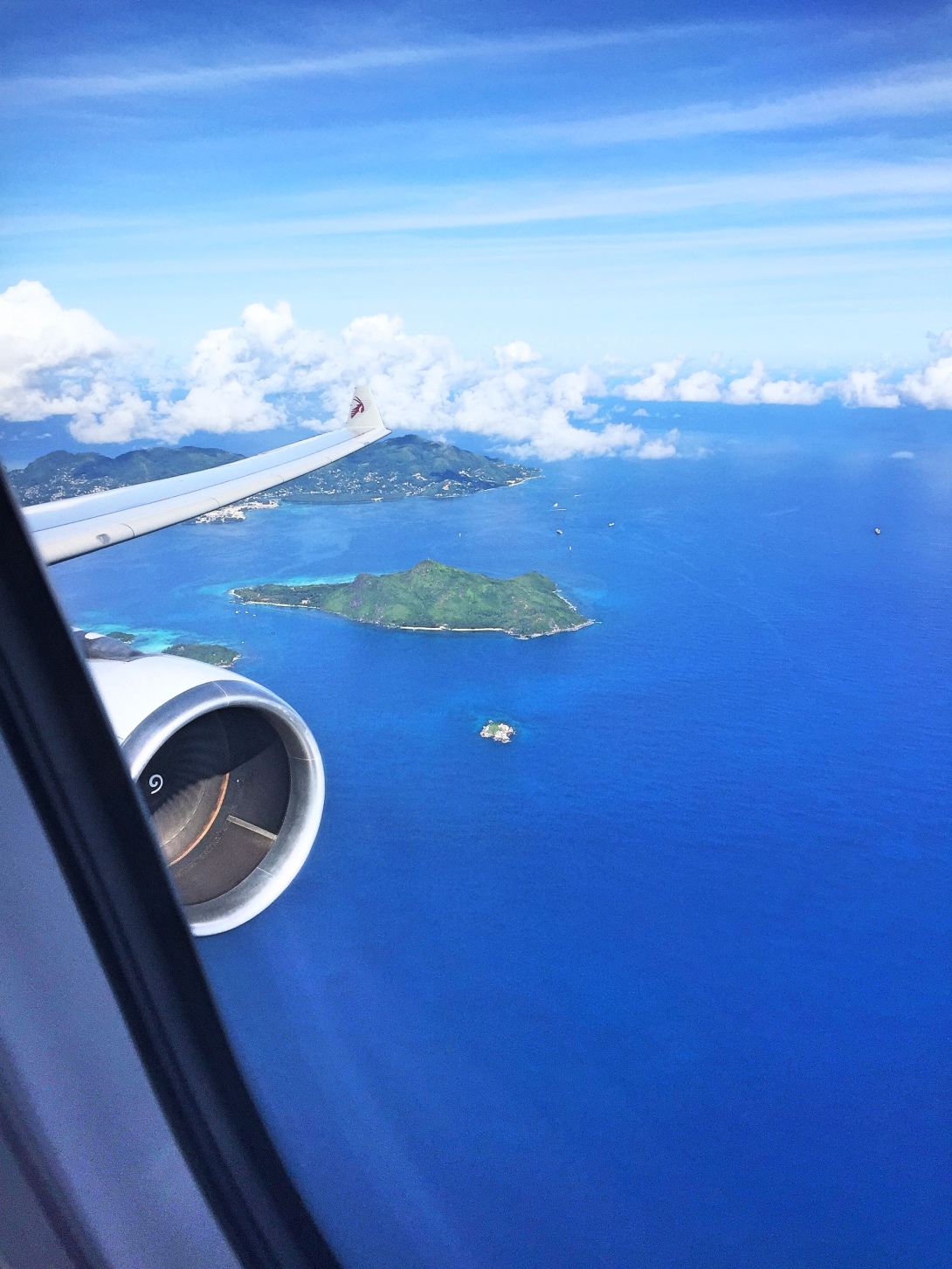 Qatar Airways
My first leg from Stockholm – Doha was in a Boeing 787, also called Dreamliner and my second leg Doha – Seychelles were in an Airbus 330. Both flights were just amazing! The flight from Stockholm to Doha takes about 6 hours and the flight from Doha to Seychelles takes 5 hours.
Design
The design of the aircraft feels very modern and luxurious, just as it should be. No wonder they have been voted to the world's best airline for several years in a row!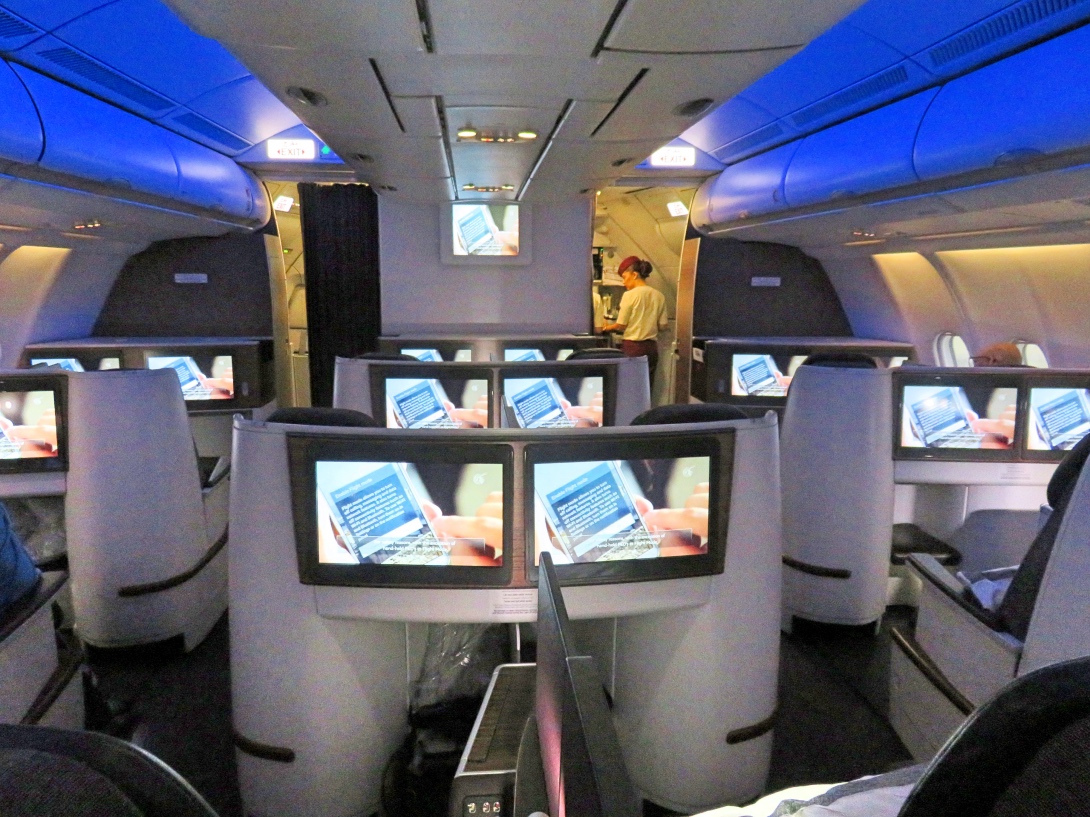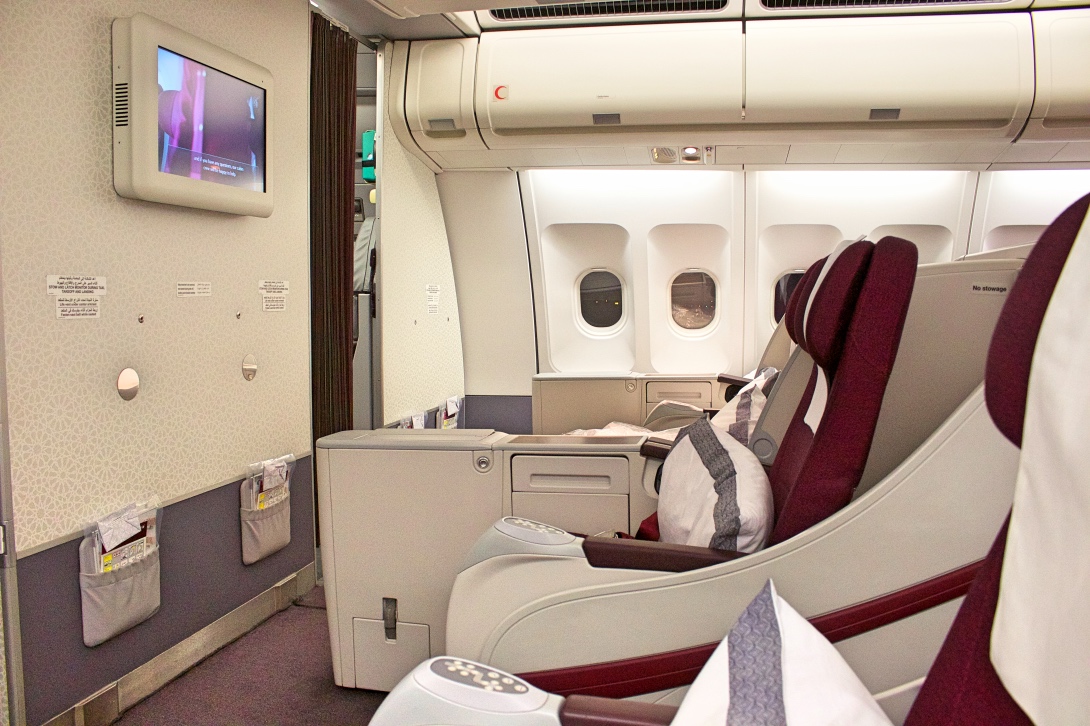 Traveling solo makes it perfect to travel in their Dreamliner and sit by the window because the seats are configured 1-2-1. The seat are big and spacious, which I like. If you travel two persons, I recommend that you ask for the middle seats so you can sit together 🙂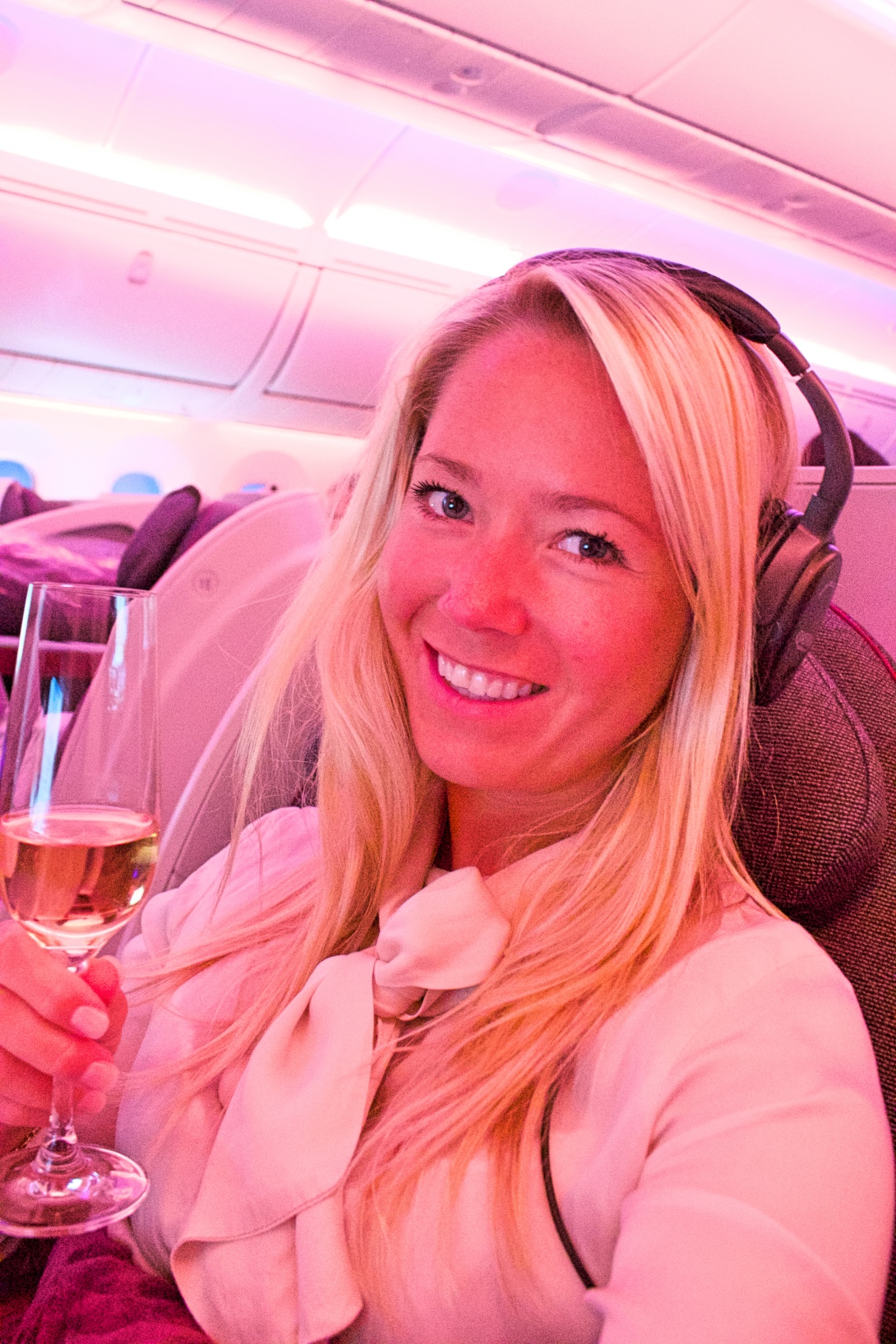 On Qatar Airways Airbus 330 it is configured 2-2-2 and is perfect for traveling as a couple. Because I'm traveling solo, it didn't matter to me where I was seated so I got a middle seat to Seychelles. There was still plenty of seats left and the seat next to me was empty, as well as the window seat so I changed my seat just before landing to Seychelles because I love to sit by the window and look out.
Stockholm – Doha
I traveled with Qatar Airways from Stockholm during evening time in their Dreamliner and I got dinner served on this flight. The trip took about 6 hours to Doha so I had plenty of time for both eating and watching some movies.
Doha – Seychelles
In Doha, Qatar, I had to change flight for going to Mahe, Seychelles. It was in the middle of the night and the trip took 5 hours. With the time difference, I landed at 9 am in the morning at Seychelles and it was almost an empty flight so I could choose where I wanted to sit in Business Class 😉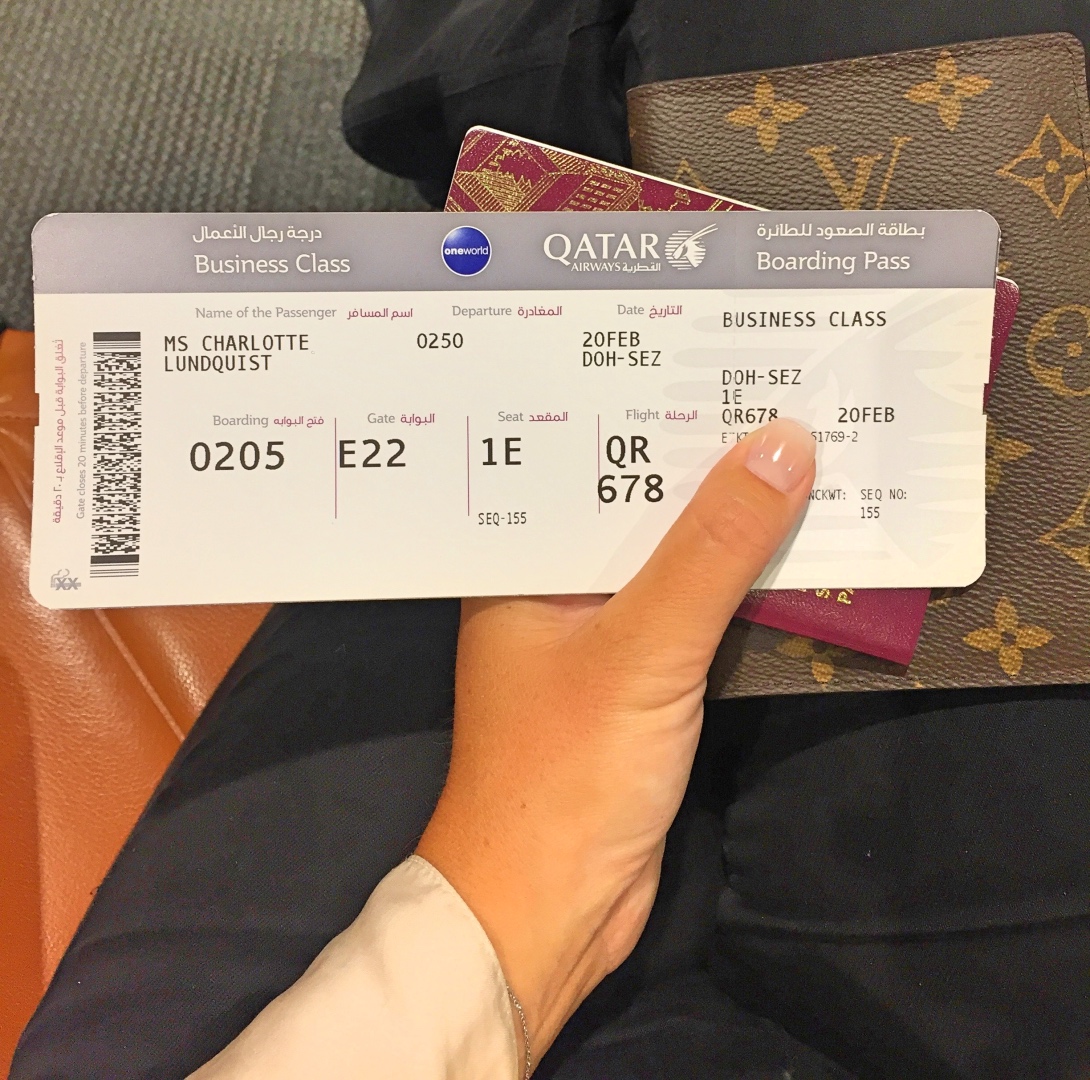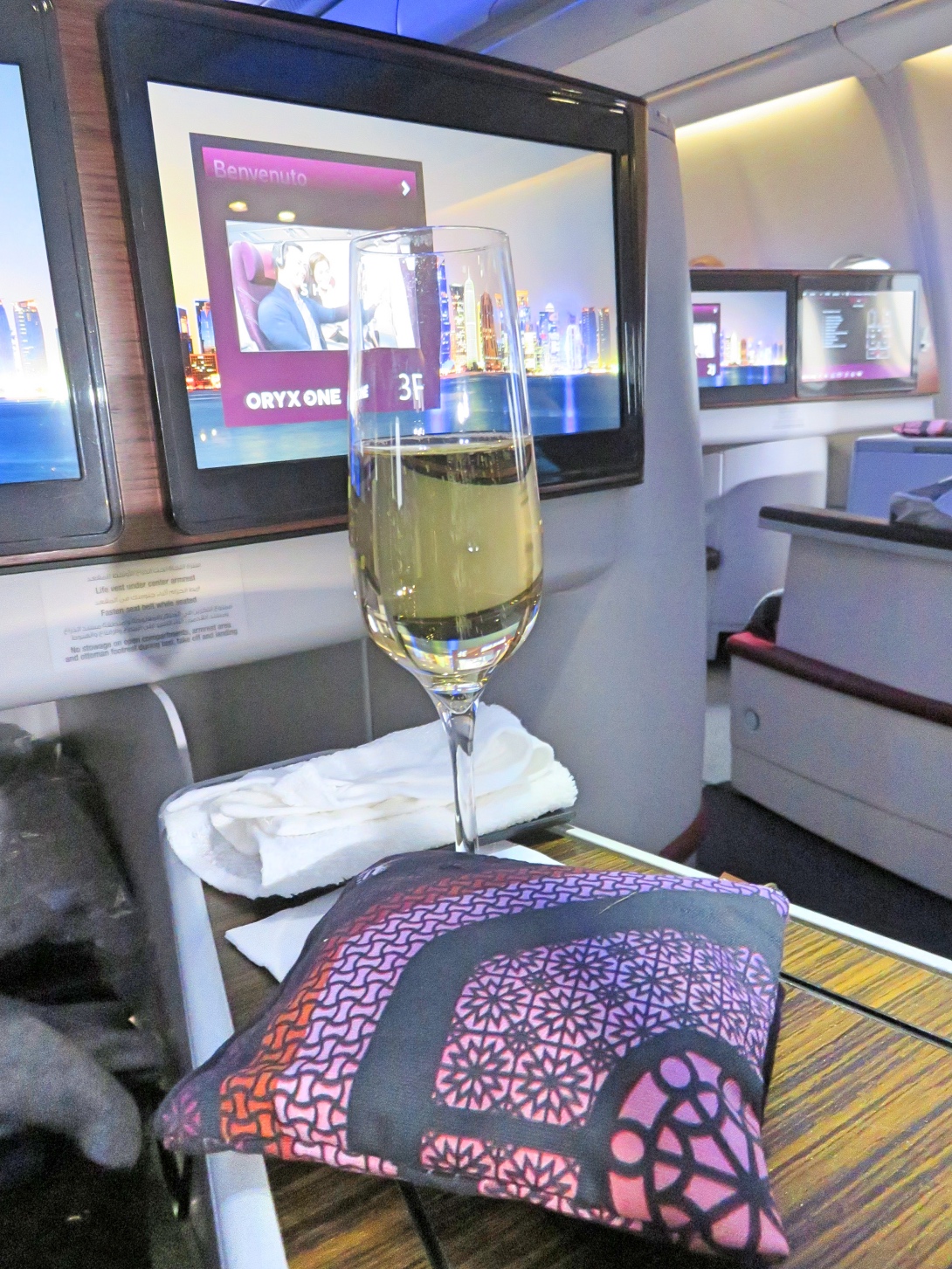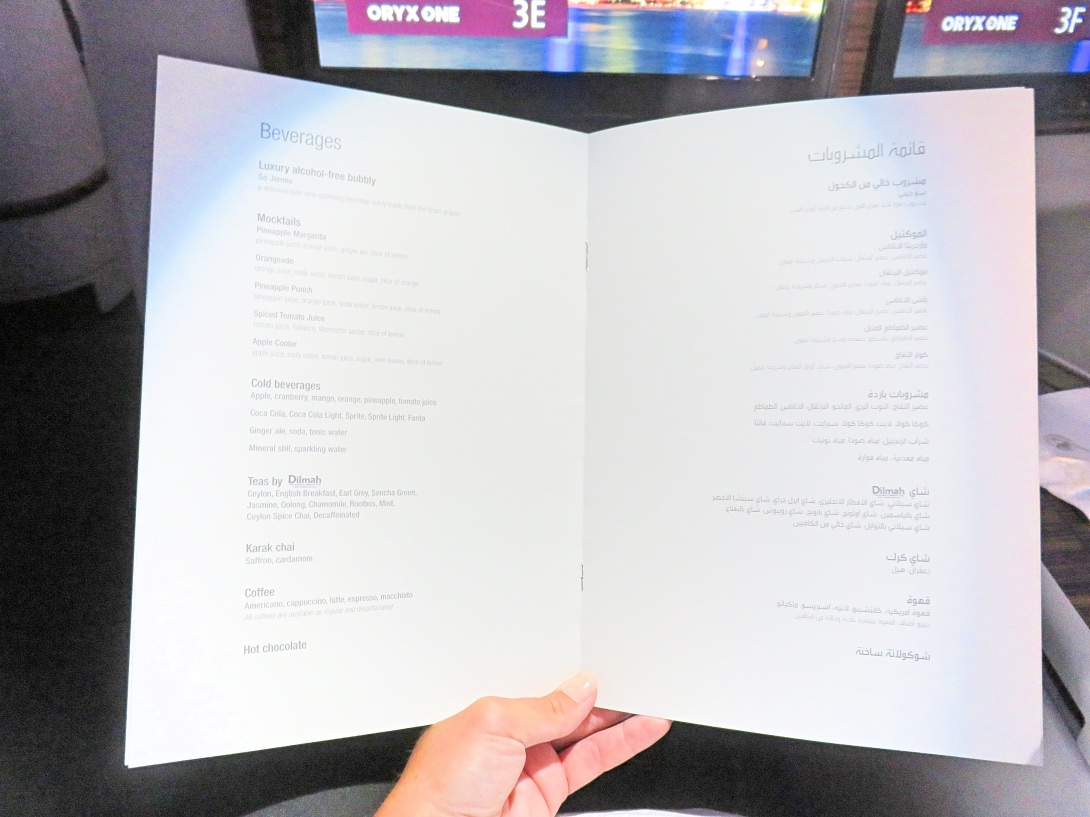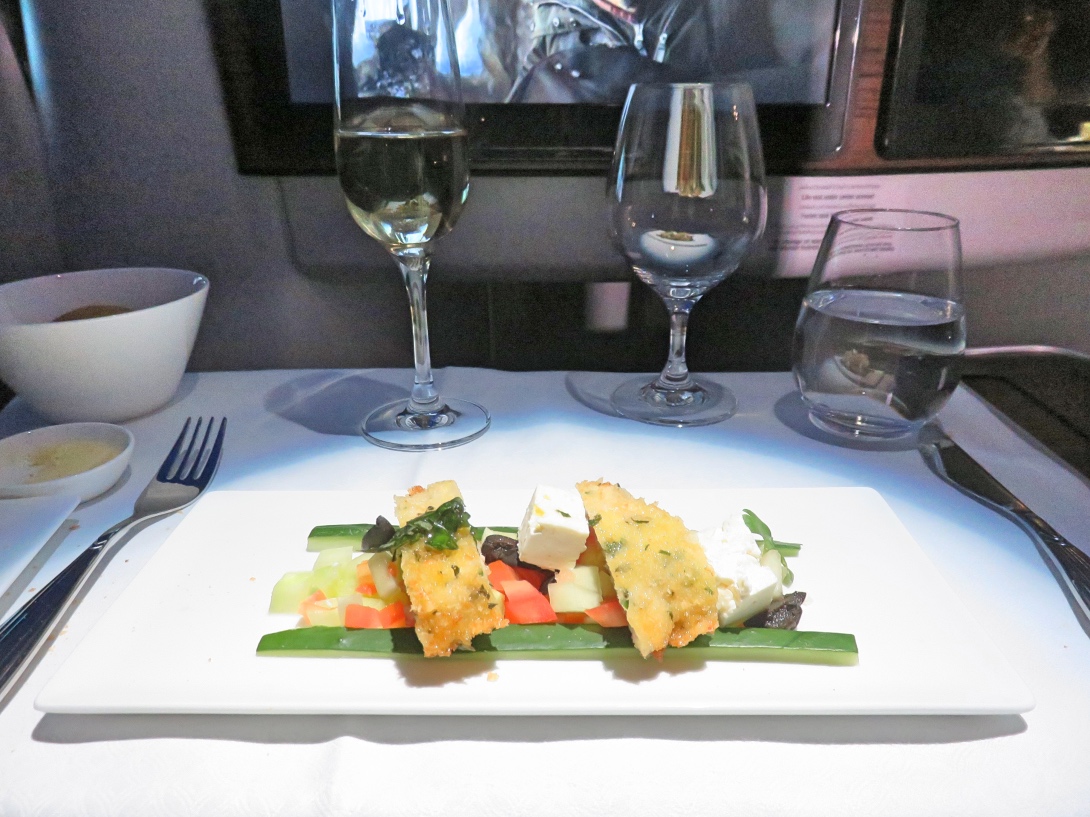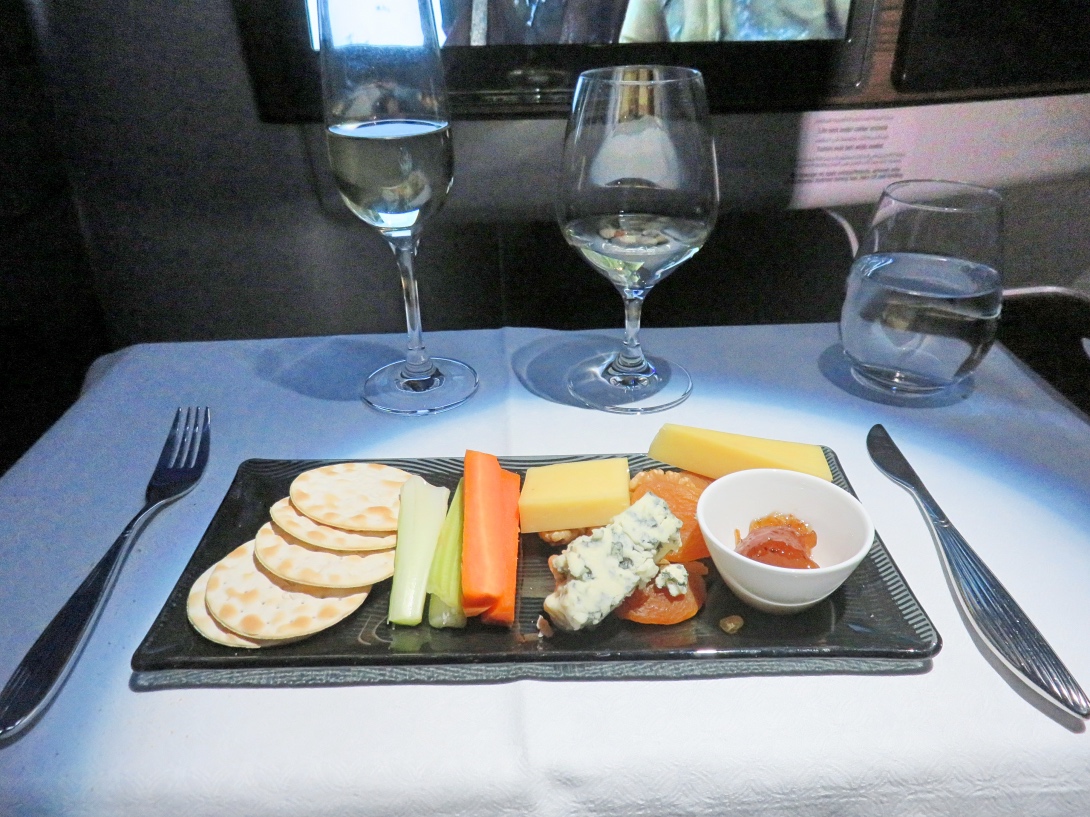 Business Class with Qatar Airways
When traveling in Business Class with Qatar Airways, you get a drink list containing lots of both alcohol and non alcoholic beverages. The offer is huge and because I love champagne I took that as a welcome drink and after takeoff drink that they offer.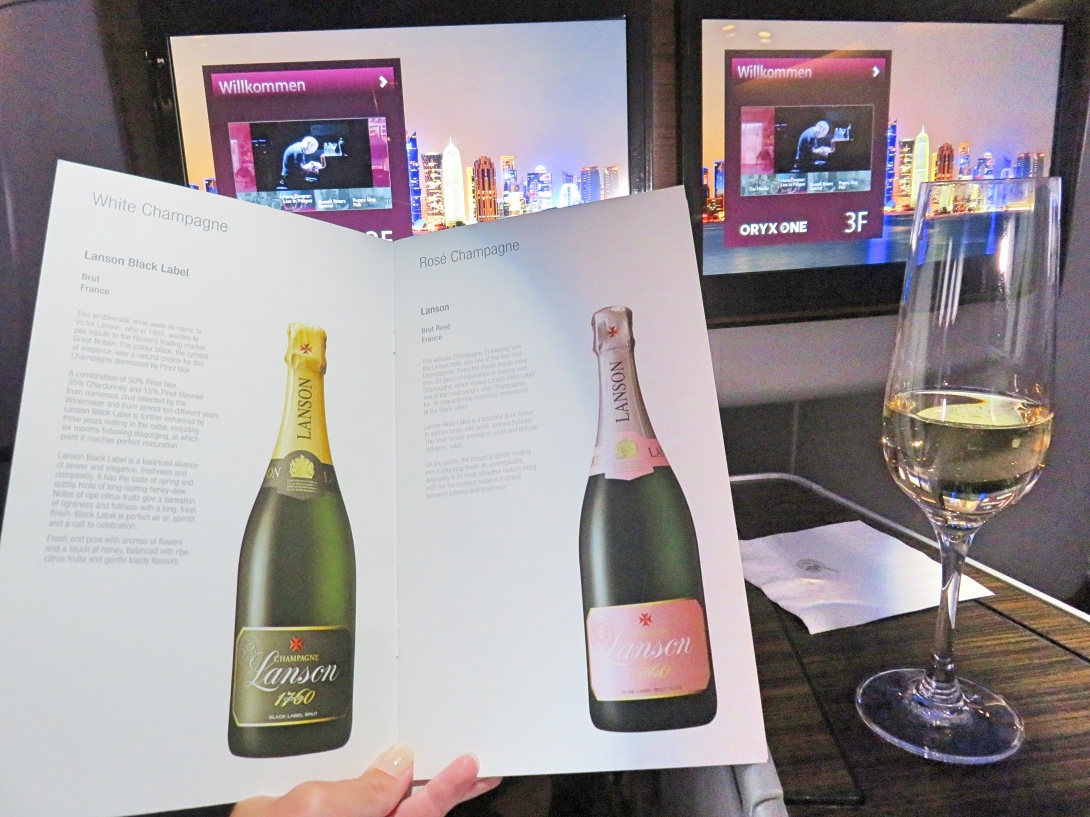 This is included when you travel with Qatar Airways in Business Class to Seychelles:
Amenity kit containing socks, earplugs, lip balm, toothbrush and toothpaste.
Toothbrush and toothpaste in the toilet
Razor in the toilet
Water bottle in your seat
Large selection of magazines and newpapers
USB socket in your seat
A big, nice blanket
Bose noise cancelling headphones
A very simple remote control for your seat
Pillow
Warm or cold towel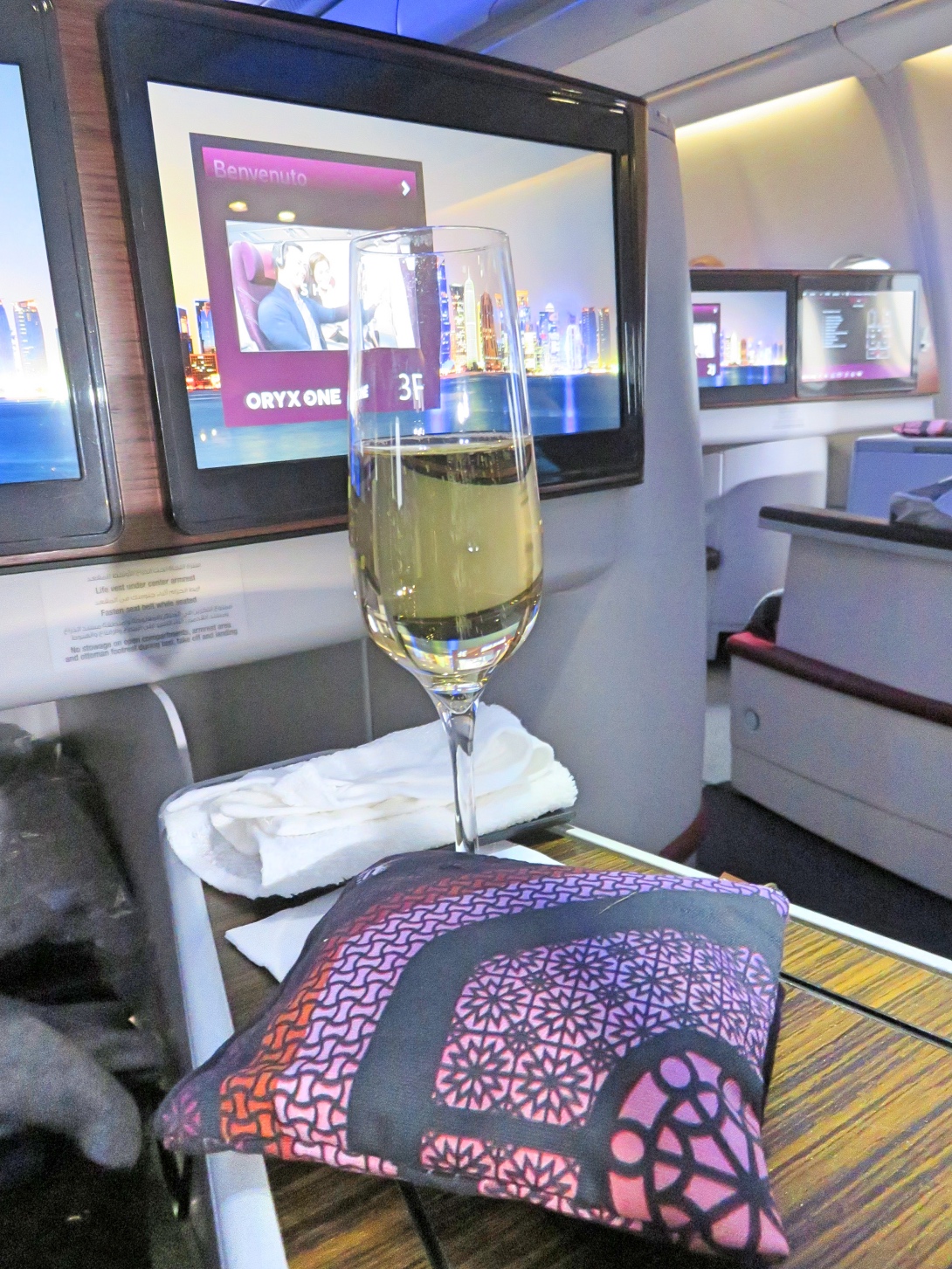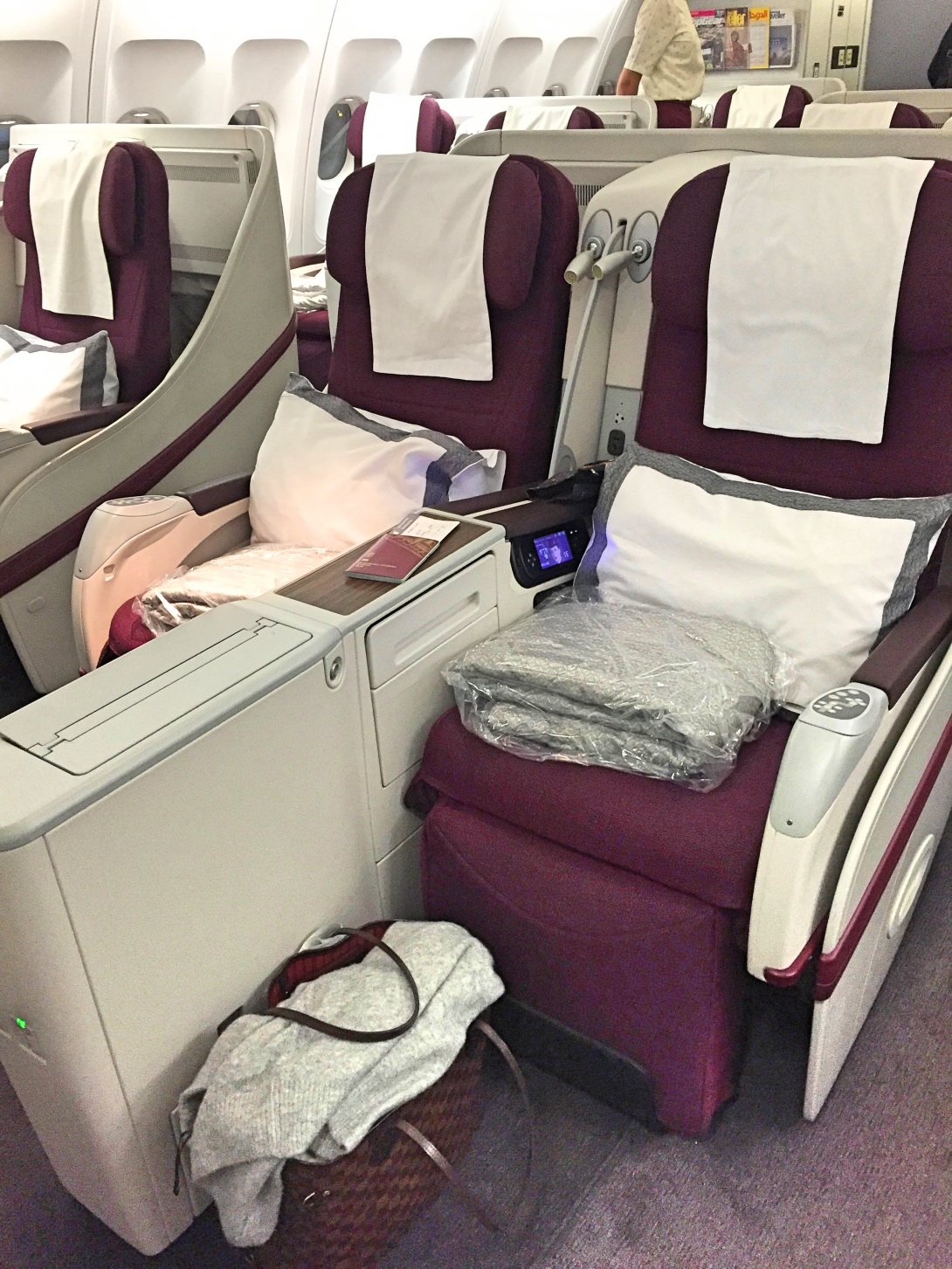 The entertainment system is very good on board Qatar Airways. There is a lot of movies, music and TV shows in all possible languages. The TV screens are also extra large.
The service on board
The service onboard Qatar Airways is excellent and they always have friendly crew. Since I don't like to ask others to take photos of me, I became very happy when the flight attendant asked if I wanted her to take a photo.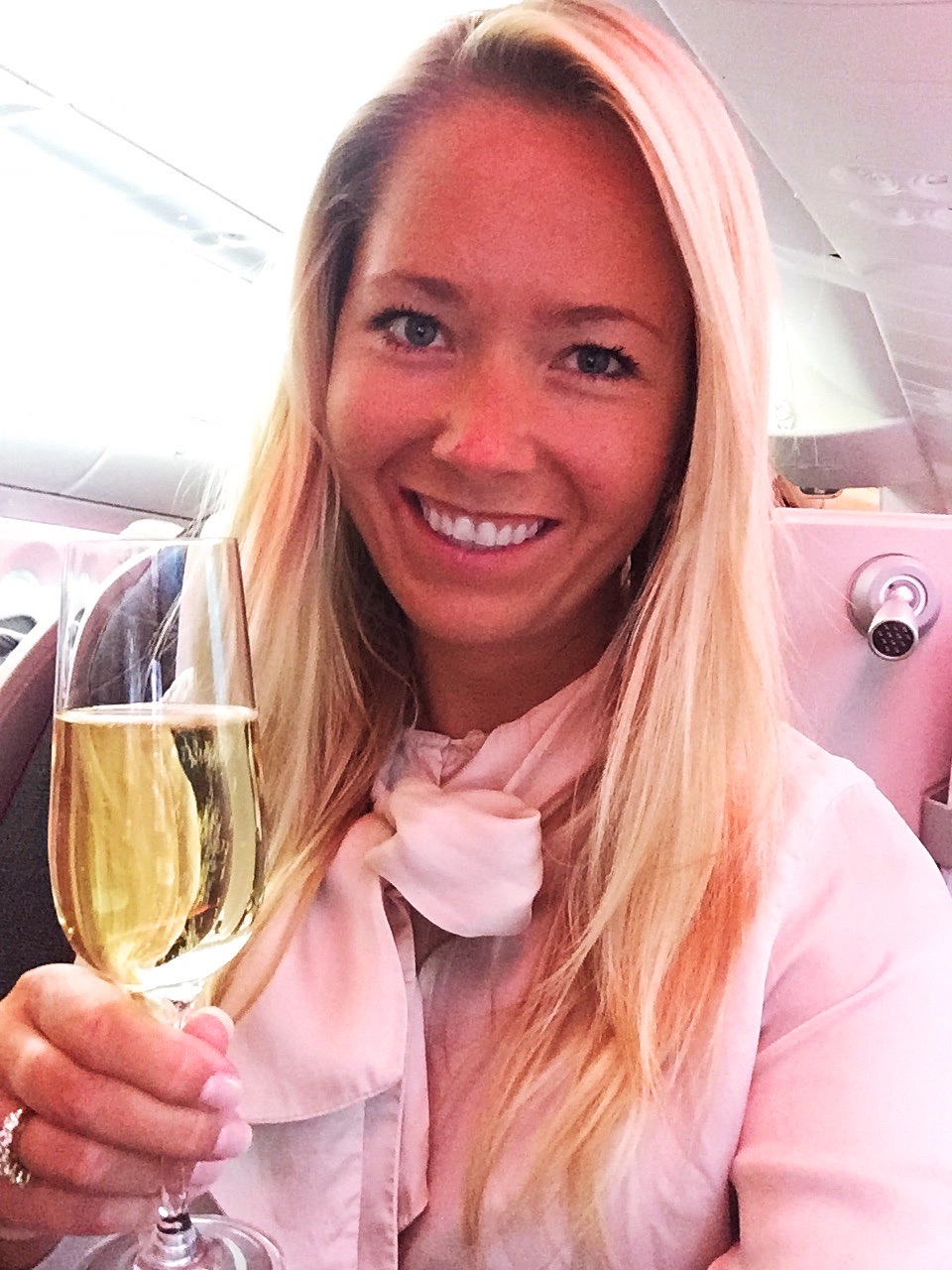 I am very impressed and very spoiled when I'm traveling with Qatar Airways in Business Class and therefore I can recommend it to 100%. It is excellent service from beginning to end with Qatar Airways!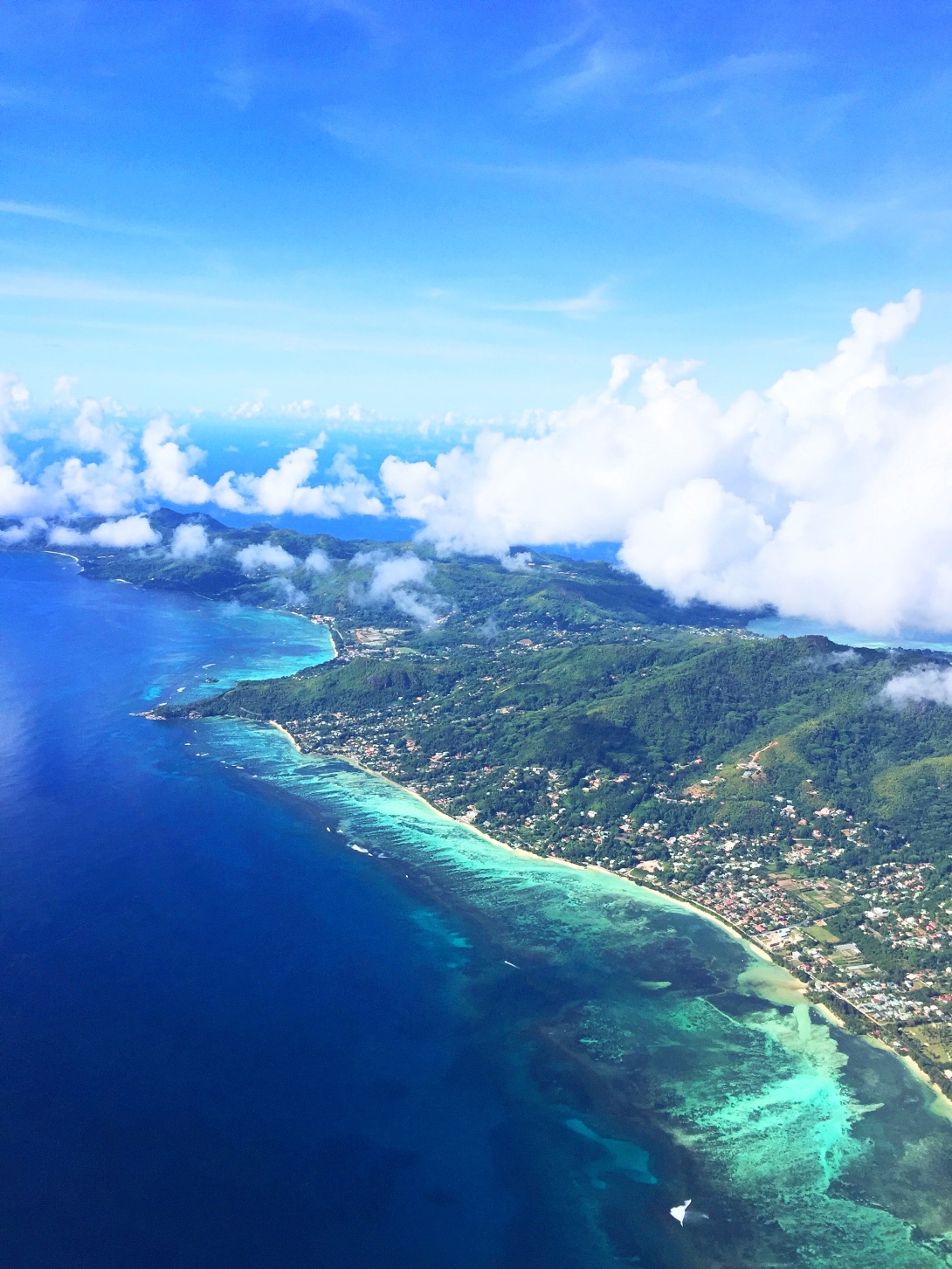 Have you flown with Qatar Airways, what is your experience with them?
Happy Travels!
// Charlotte