I have traveled solo so many times that I hardly remember the first trip I made on my own. I have lived abroad for many years and love to travel as a solo female traveler on full time as I do now! In addition, I am much more experienced now than I was few years ago and there are things I wish I knew then, as I know today.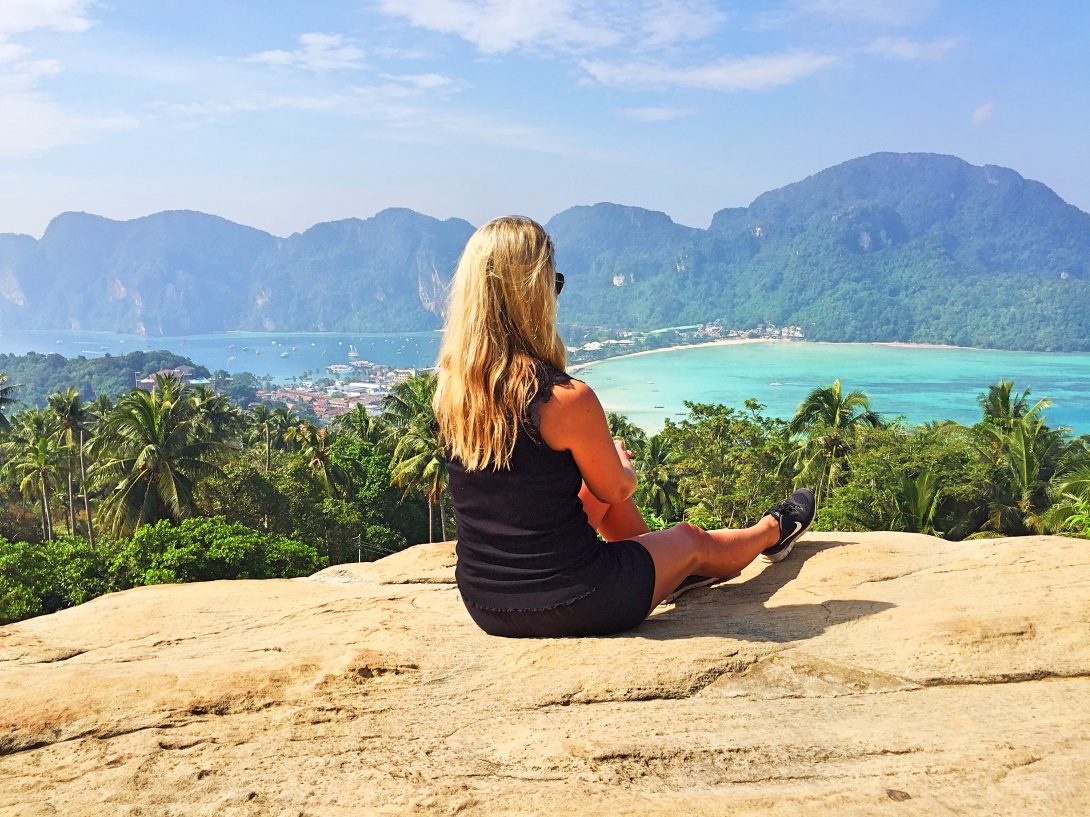 My Super practical Tips for You Who is Traveling Solo For the First Time
Traveling solo has both pros and cons that I have written about here and here. Traveling solo means to dare challenge yourself and believe in yourself. You need a courage and to be determinded or you'll never travel on your own, that´s a fact.
In this post I have written how you DARE to travel solo and today I want to share my tips to help you build your self-esteem that you need to have, to dare traveling solo.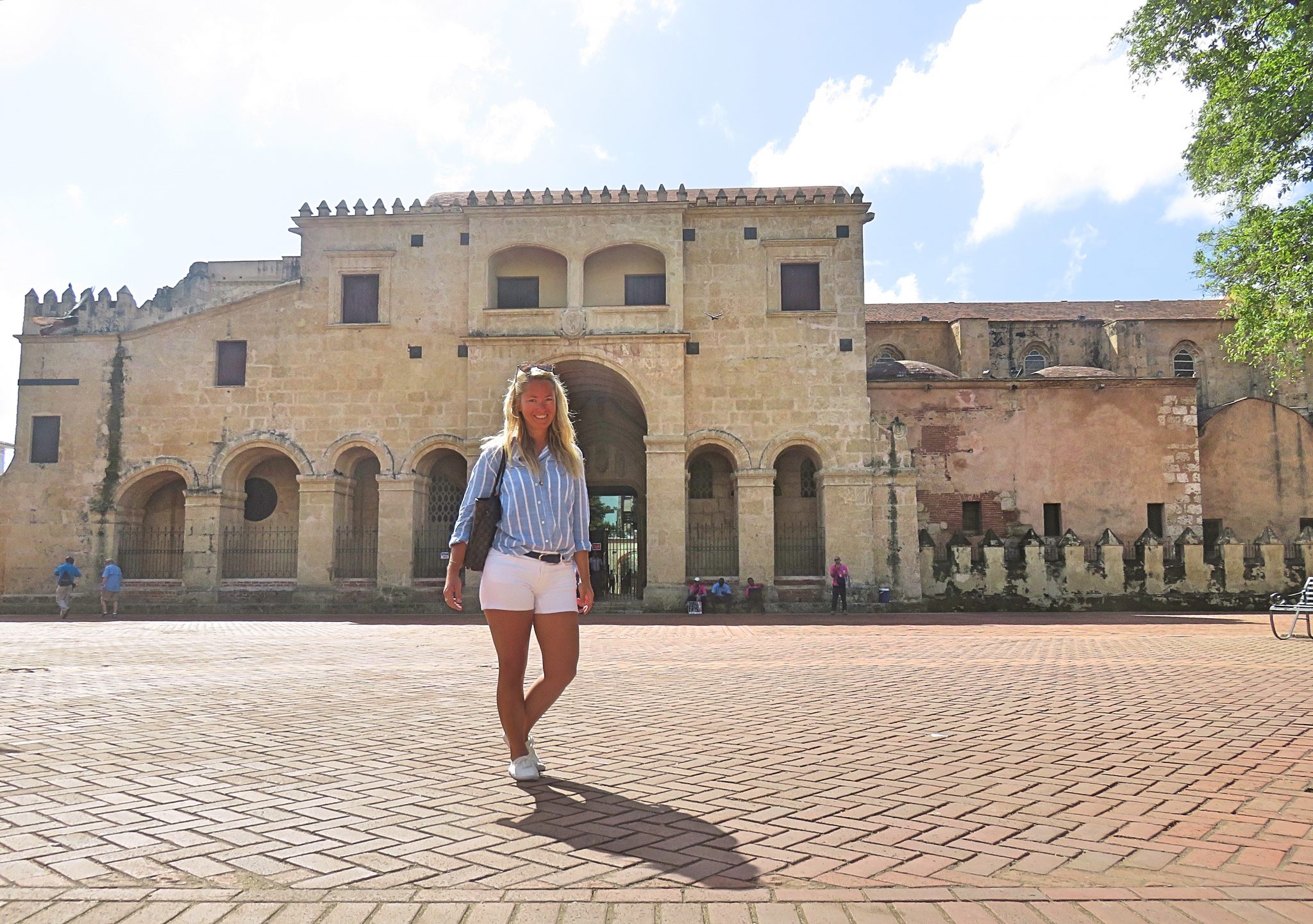 Here are my super practical tips for those traveling solo for the first time:
My very best tips when packing your suitcase for traveling on your own is to present everything you want with you. Does it look like a lot of clothes, yes that's right! Therefore, halve everything and put back the half you want with you. Keep in mind, however, that you have at least one piece of everything with you, for example, one pair of jeans, one jacket, one t-shirt, one tank top, one pair of shorts, one skirt, etc. The best thing is that you can buy stuff you need along the way if you forgot something.
It's scary to traveling solo, I still think that when I visit places I´ve never been to before. Whatever you do, go out and walk, look around, sit down at a coffeshop – even if it's around the corner it's okay, as long as you get out and see people around you. Don´t sit in the hotel room, then you could have stayed at home. That's not why you traveling solo, right? There are days I'm feeling like shit and the body can´t do anything, then I sit on the beach and just watch people or aim to have a cup of coffee in a coffeshop.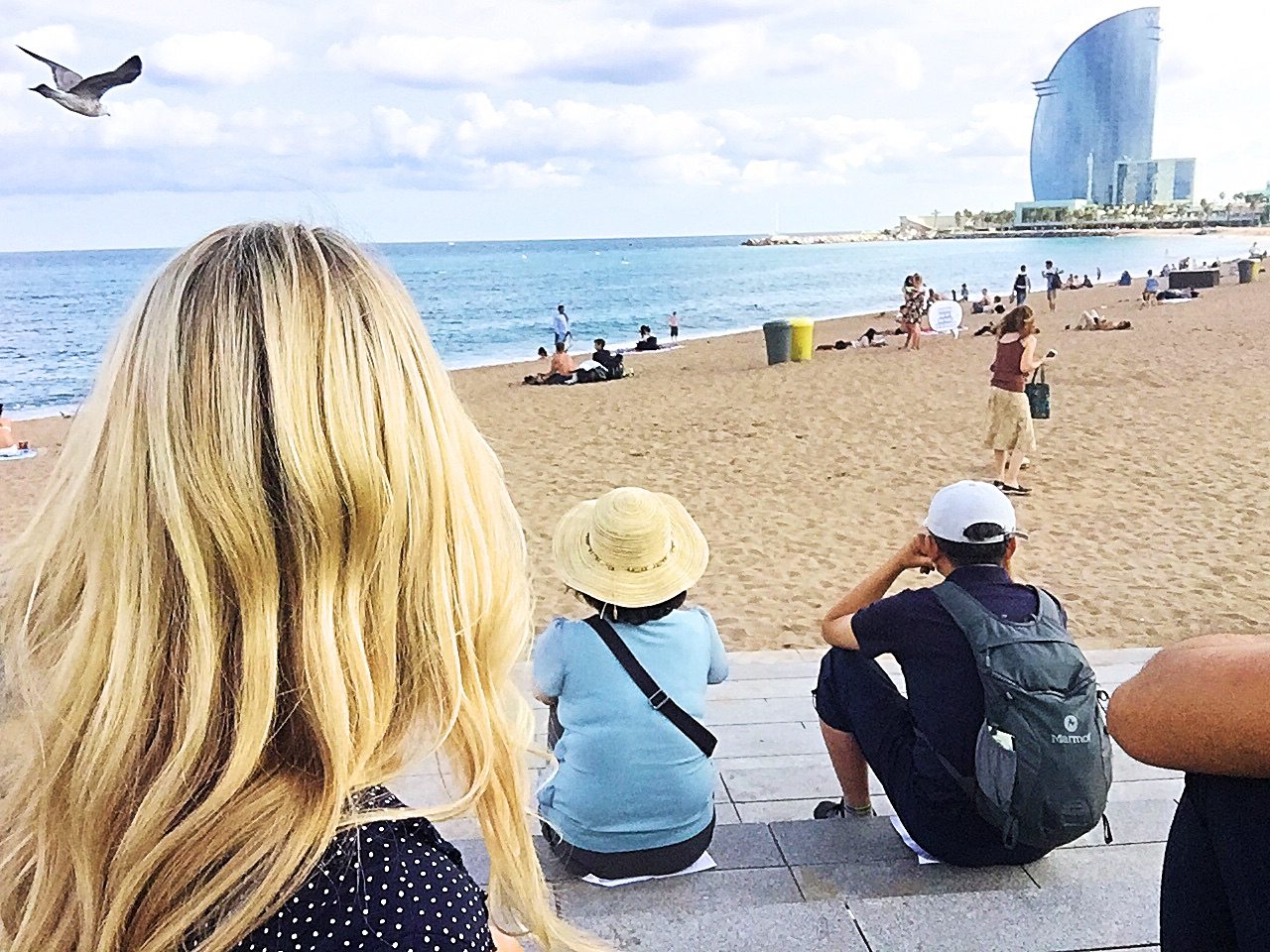 The very first thing I do when I arrive to a new destination, no matter where in the world I am, is to take a map over the city or country in which I am. My supertips is to walk to a car rental company and ask for a map – they are usually for free! 😉 In many airports there is places with maps and brochures, but in a lot of airports they aren´t any or it is difficult to find them.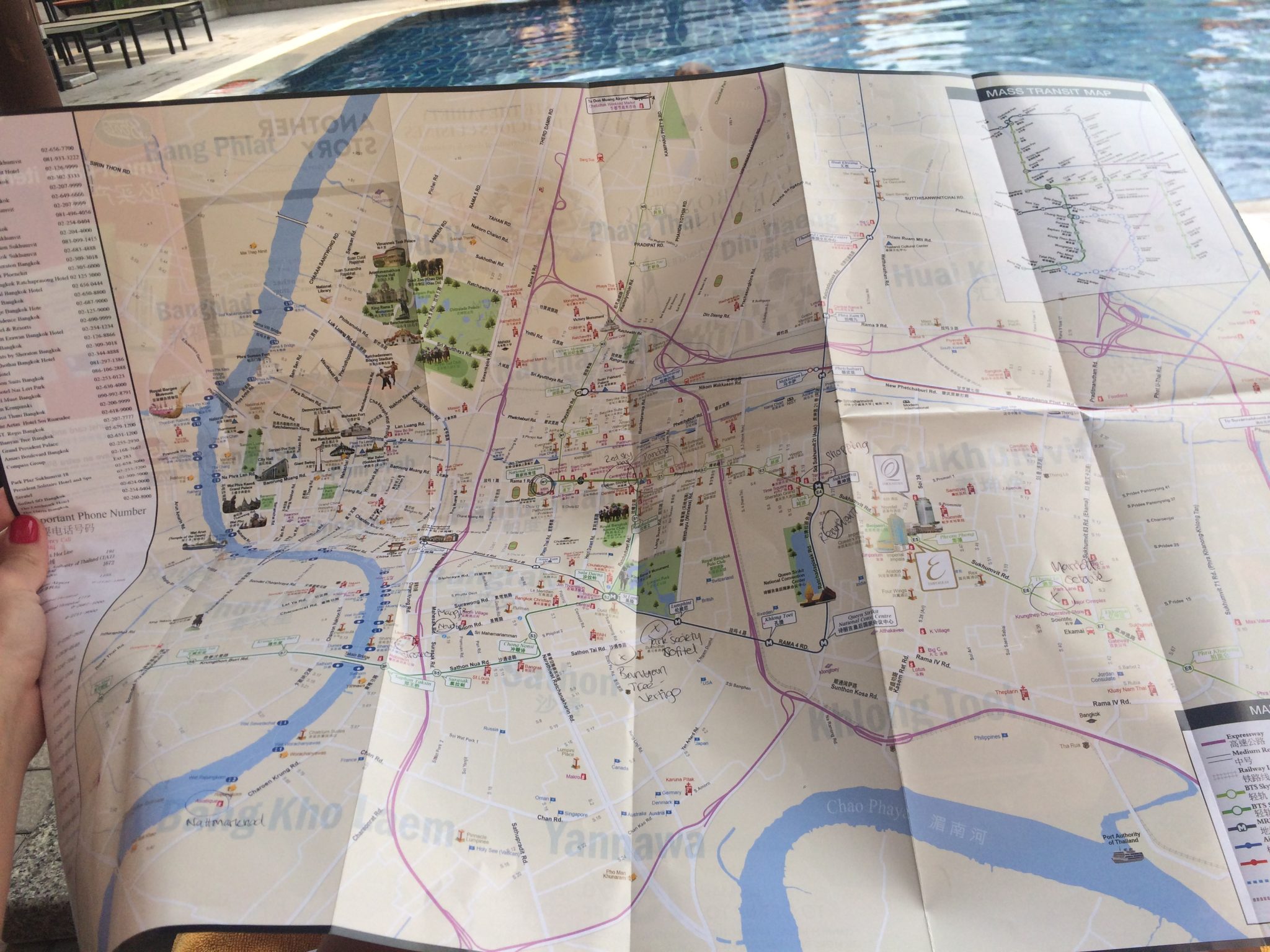 The first thing I do when I get to my hotel or after changing to a swimsuit is to sitting on the beach and start localize my map. I'm a control freak and need to know and want to know, in particular, where I am and what's around me. Sometimes I also list the things I want to see and do and try to mark them on the map to see where they are in relation to where I am. The best part is that people who see you sitting with a map in your hands are very friendly and will come to ask if you need help – which is also a good flirting trick which have happen to me several times! 😉
Even if you have the map in your hands, try to walk detours sometimes – you will find places you didn´t know excisted or areas with the most beautiful spots you have seen but it´s not there on the map. In Barcelona and Florence, as well in Pisa I did that and got several "wow" experiences! Dare to walk zigzag roads sometimes to discover the small cosy alleys the city has to offer.
The mistake I made a lot in the beginning was to always have my days packed with things to do. Since I love "todo" lists, I could for days before my trip write a schedule for what each day would contain so I manage to see and do everything I wanted.
FOR EVERY DAY!
I don´t do that anymore, not for every day. Instead, I write down the most important things I want to see or do and then I take the days as they come when I'm in that destination. It may be raining the day you planned an excursion and you will be disappointed (at least I will) and your entire schedule will be destroyed. Therefore, don´t plan everything in the smallest detail but discover what the city or place you are in has to offer.
I met two Dominican girls on a bus and ended up hanging together for 2 days and did things together, one of them had a car and her own driver so I joined those girls and had a really fun experience! Something I couldn´t have done if I had been stucked to my "travel schedule".
Why I´m telling you to not plan everything in the smallest detail either is because you are most likely about to meet people who want to hang out with you or go out with you or find something else that you haven´t even thought about. It will change your travel schedule, which means that it didn´t really turn out as you intended. Be open and listen to what other people are doing, probably you've found a new travel partner for the day which you haven´t even thought about. Enjoy!
Learn to spend time with yourself
Traveling solo makes you dare to believe more in yourself than you ever did before. You will realize that you don´t have to rely on other people, you actually manage things yourself, so be proud of it! Traveling solo is the best way to get to know yourself and that's the best recipe you will get in life so take care of it!
There is no right or wrong
When I started traveling solo, especially to big cities, such as London or Paris, I really wanted to see all of the sights and attractions that the cities are known for. I wanted to go up in the Eiffel Tower, hop on a red dubble –decker bus and I also wanted to ride in a typical black London cab regardless of what it cost. Because if I didn´t do that, I was not a real traveler. Says who?
I love doing what I want and see what I want, whether it's going up the Eiffel Tower or going to a cozy local coffeshop I've never heard of. There's nothing right or wrong, do what you feel for and what makes you happy, that's the most important thing! You are a traveler no matter what you do.
Stay away from social media
Traveling solo may feel scary not to meet or have your best friend holding your hand. Now you travel on your own and therefore you should also do things on your own, welcome to the adult world! 🙂 I only use my mobile phone abroad when there is wi-fi, usually at the hotel or when I'm in a restaurant or at a coffeshop. I will get to know the city I'm in without really having the phone stuck in Facebook all the time. It's not worth it, Facebook is still there but you're there for a limited time, right? So leave your phone and enjoy your experiences!
Another supertip I usually do when or if I feel too lonely at a restaurant is to get my mobile and edit or transfer pictures from my camera to my mobile. You may think that everyone is staring at you who sit there alone (believe me, I have felt that many times at the beginning but you learn to ignore it!) Take your mobile or paper and pen and write down thoughts, lists or things you don´t want to forget or things you've been up to during the day.
Take photos and videos during your visit. I tend to take too much pictures but I'm trying to learn to limit myself! Especially when I go on safari trips, then I don´t want to experience the safari through a camera lens, I want to experience the safari with my own eyes as well. Take the photos you need but limit yourself is one of my super tips for traveling solo! Here I have written how you get strangers to take perfect photo on you when traveling solo which I hope can help you 🙂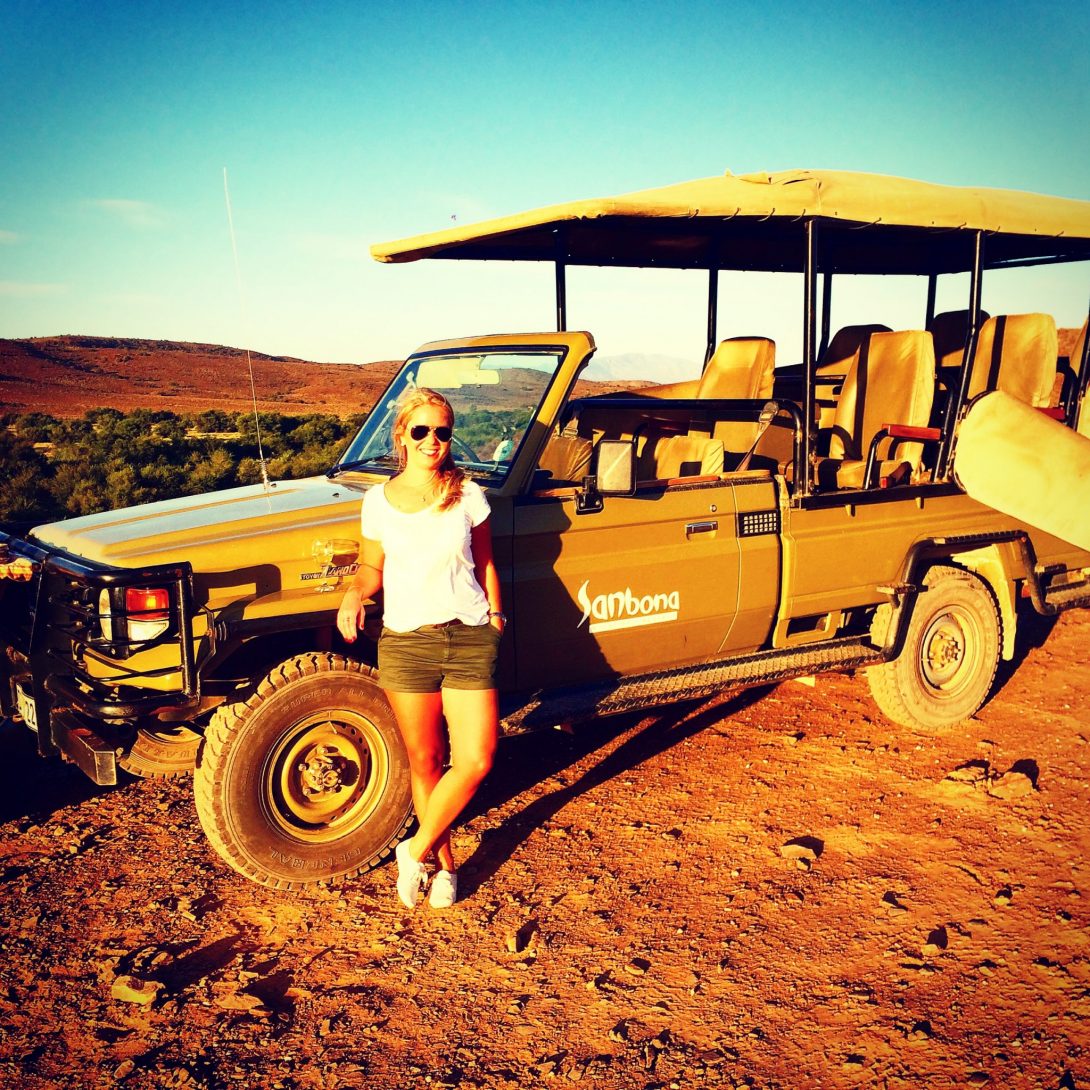 After many mistakes, I have learned during my travels to check which transportation I need to take. How do I get from the airport to town? Or from one city to another? When does the train or subway leave, when does the bus leave, what flight should I take and does the bus go all the way where I want to go?
Being prepared is something you need to be, it's your key to getting where you want in a smooth way without getting nervous or stressed. Write down the bus number, how many stations you are going to with the train or photograph the bus time table to always have it with you in your phone. I find out these things several days in advance, mostly to feel calm but also for my own planning of arrangements. I may have to change some trips or days to get where I want.
One thing you can do, no matter where in the world you are is to smile. Give a smile and you will get so much back. A smile will take you far, it doesn't matter to who or in which country – it applies to everyone and everywhere in the world. Try yourself and see what it gives you back! 🙂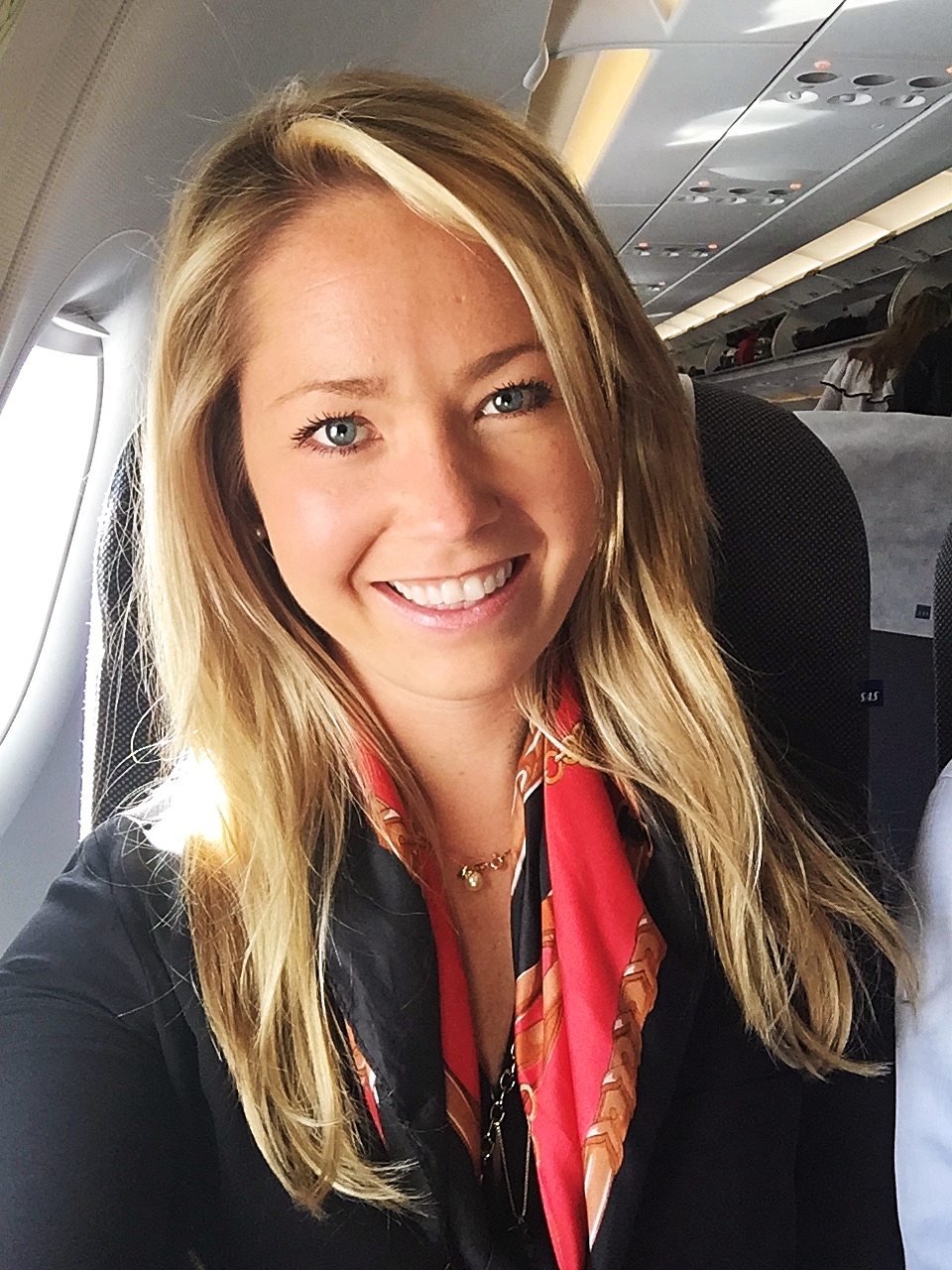 It doesn´t have to be lonely to travel solo. But if you still think so after all, I recommend you to go on organized excursions where you meet other people. For me, it has been very rewarding to go on a group trip, I have met so many interesting people from all over the world and really enjoyed it! If nothing else, you can always exchange travel tips with each other.
I love to walk wherever I am, it gives me exercise, but also lots of more experiences than it would be with a transportation. Pack a pair of really comfortable shoes with you and start walking to discover what the city you are in has to offer. Is it too far away to the places you want to visit, take the subway, or the bus but you discover more of the city by walking.
Do you have any tips for me that I haven´t thought of? Feel free to comment!
You can follow my travels around the world on Intagram here, Facebook here, Bloglovin here or at Youtube here. 
Happy Travels!
// Charlotte