In collaboration with Tourism Northern Ireland. 
I traveled to the city of Belfast, located in Northern Ireland through Tourism Northern Ireland for few days with full featured and exciting programs. I had never been to Belfast or Ireland at all before and thought it would be very exciting to discover, not just a new city but also a new country! In this blog post, I will give you my guide to what I did when I visited Belfast, Northern Ireland as a first time visitor.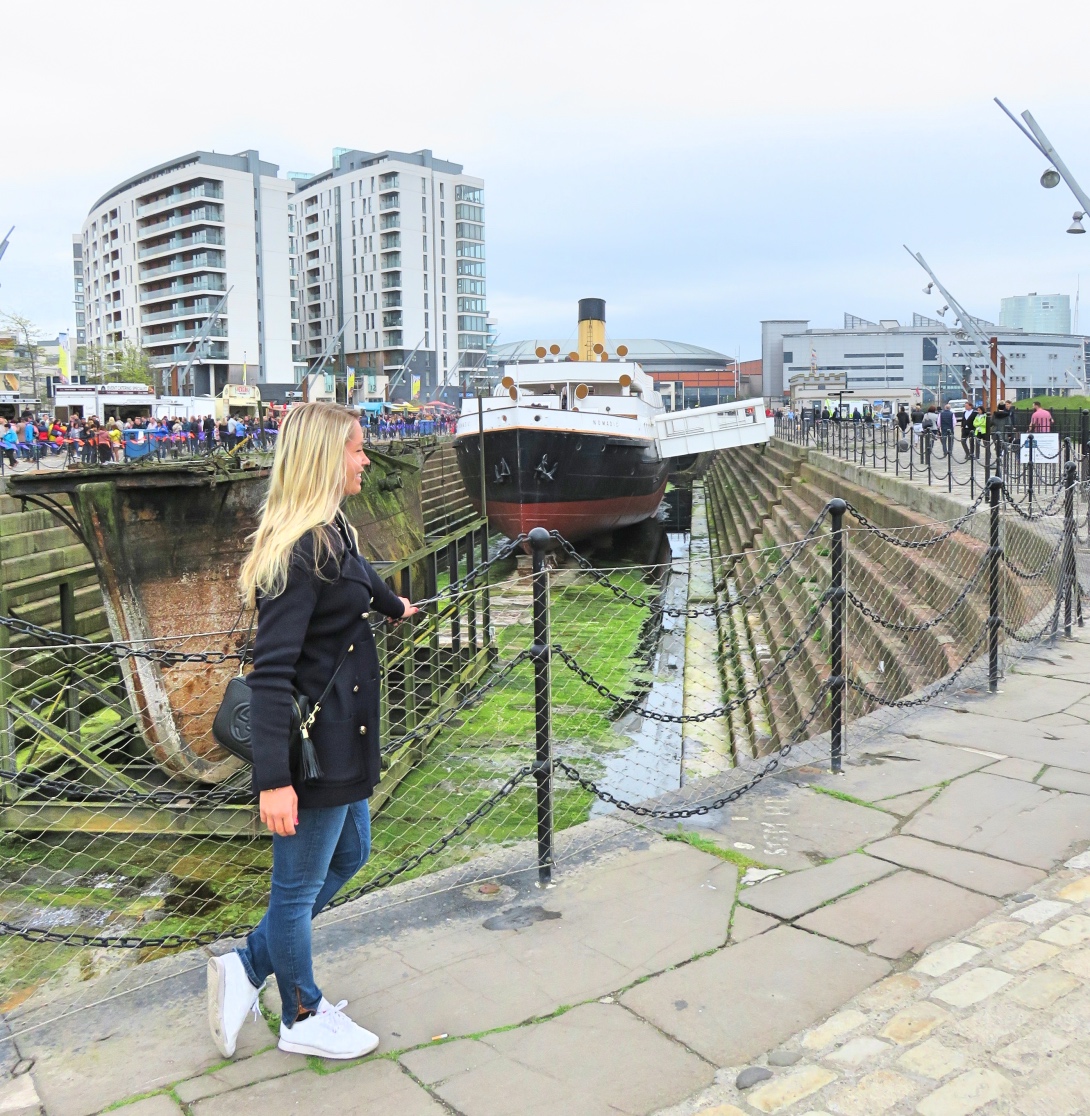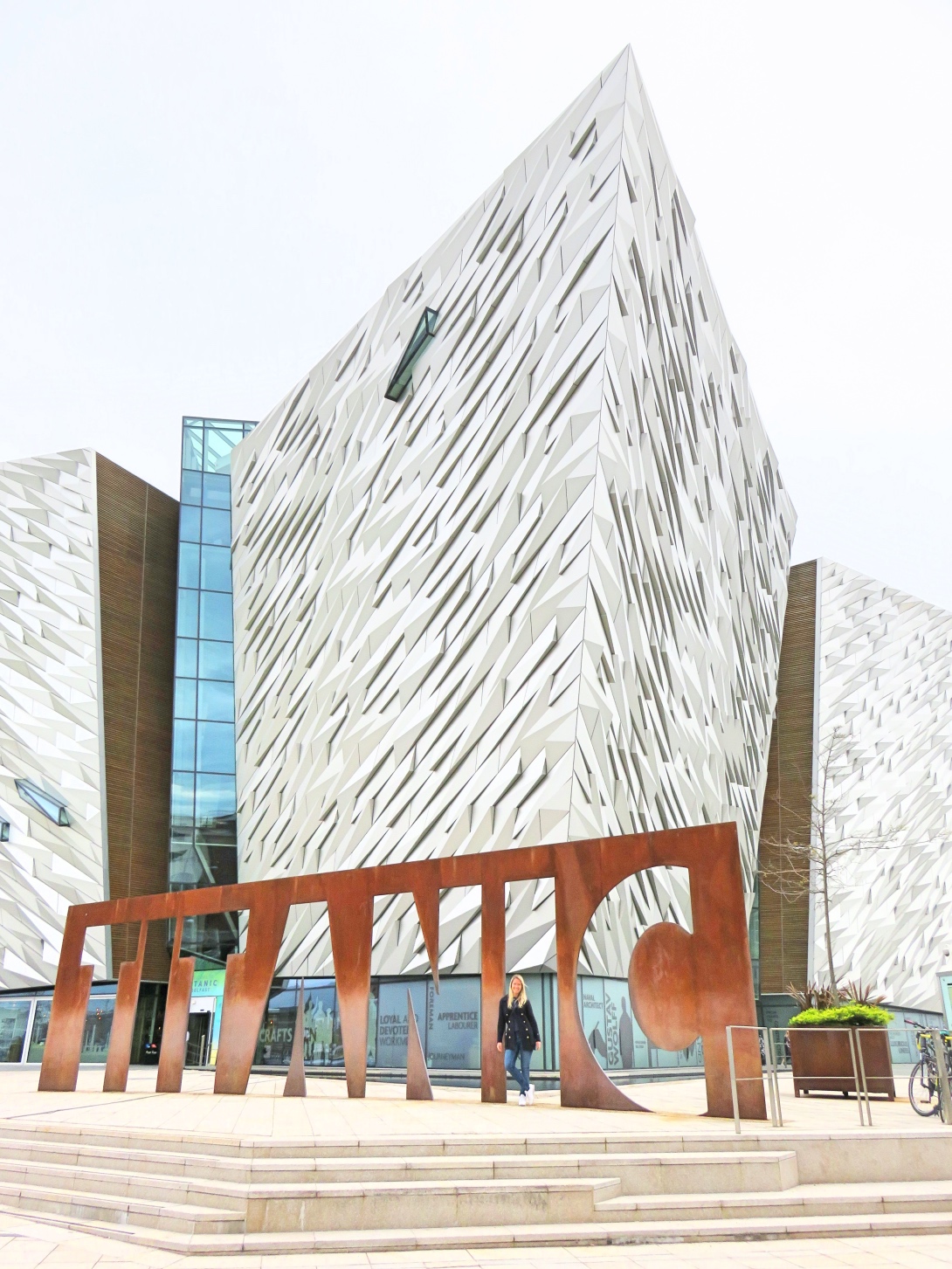 My Ultimate Travel Guide to Belfast, Northern Ireland
I have written a practical travel guide to you who visit Belfast for the first time with some information that is good to know and hopefully facilitates your trip here. You can read that blog post here! Today, on the other hand, I will give you the ultimate travel guide to Belfast located in Northern Ireland with lots of tips on what to see and do while visiting this city. Belfast is the largest city in Northern Ireland, although it's great to walk everywhere, so small is the city.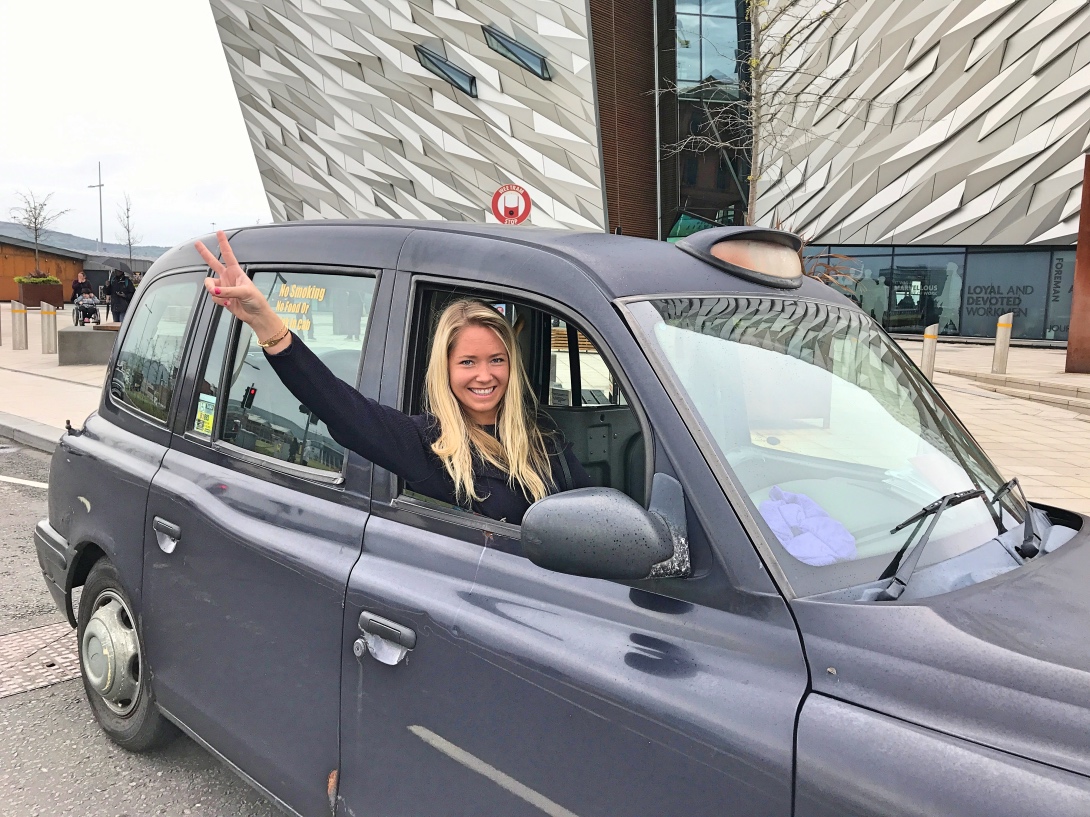 Here is the ultimate travel guide to Belfast:
1. St George´s Market
St George's Market is one of Belfast's oldest attractions. Built between 1890 and 1896, St George's was named UK´s Best Large Indoor Market 2014 by the National Association of British Market Authorities. Open Friday, Saturday and Sunday, it offers a huge range of local, continental and specialty foods including meat and fish, cheese, coffee beans, tapas and organic products. There is also a live band that plays music as you walk around and shop, which suits the atmosphere very well!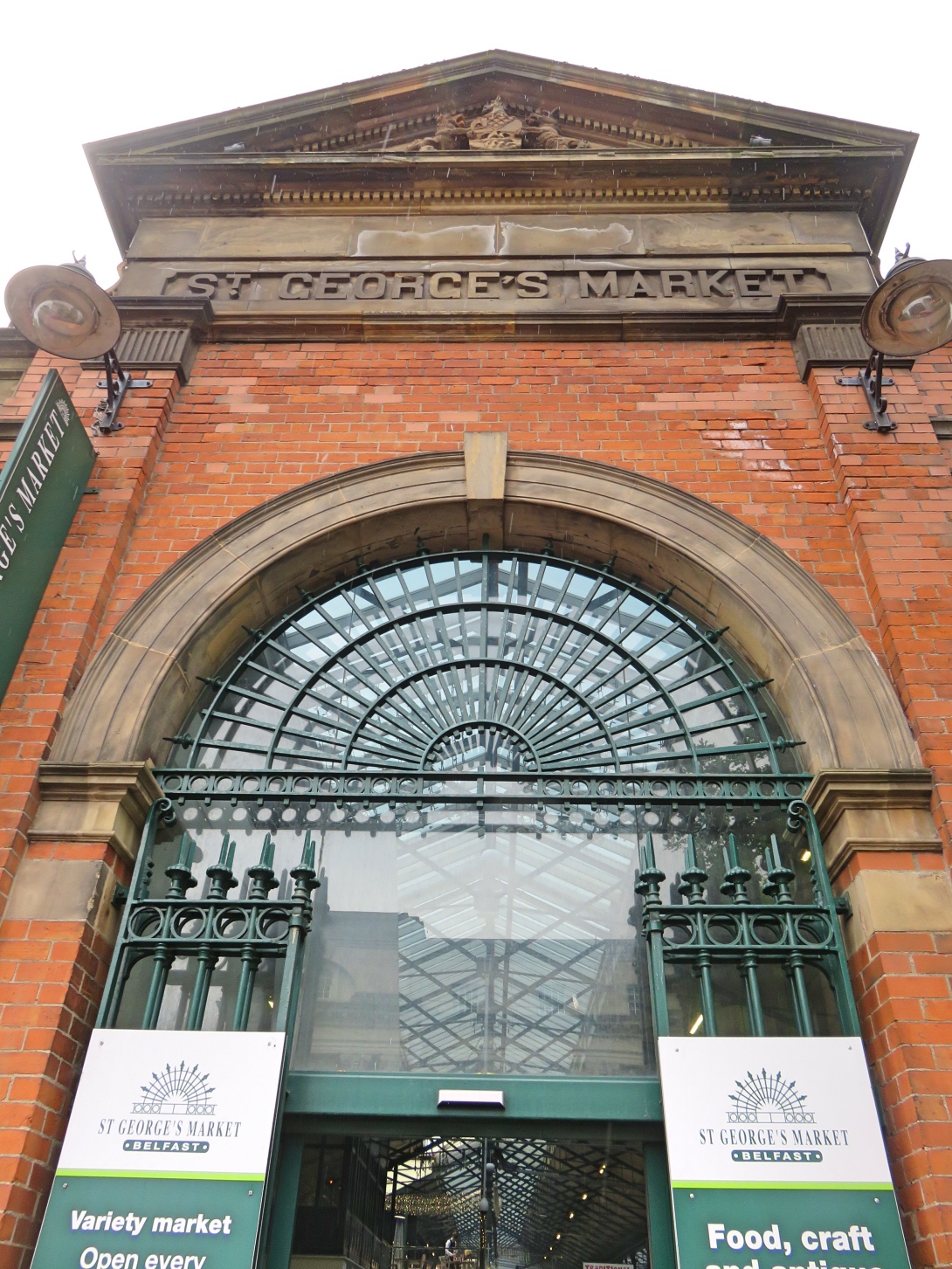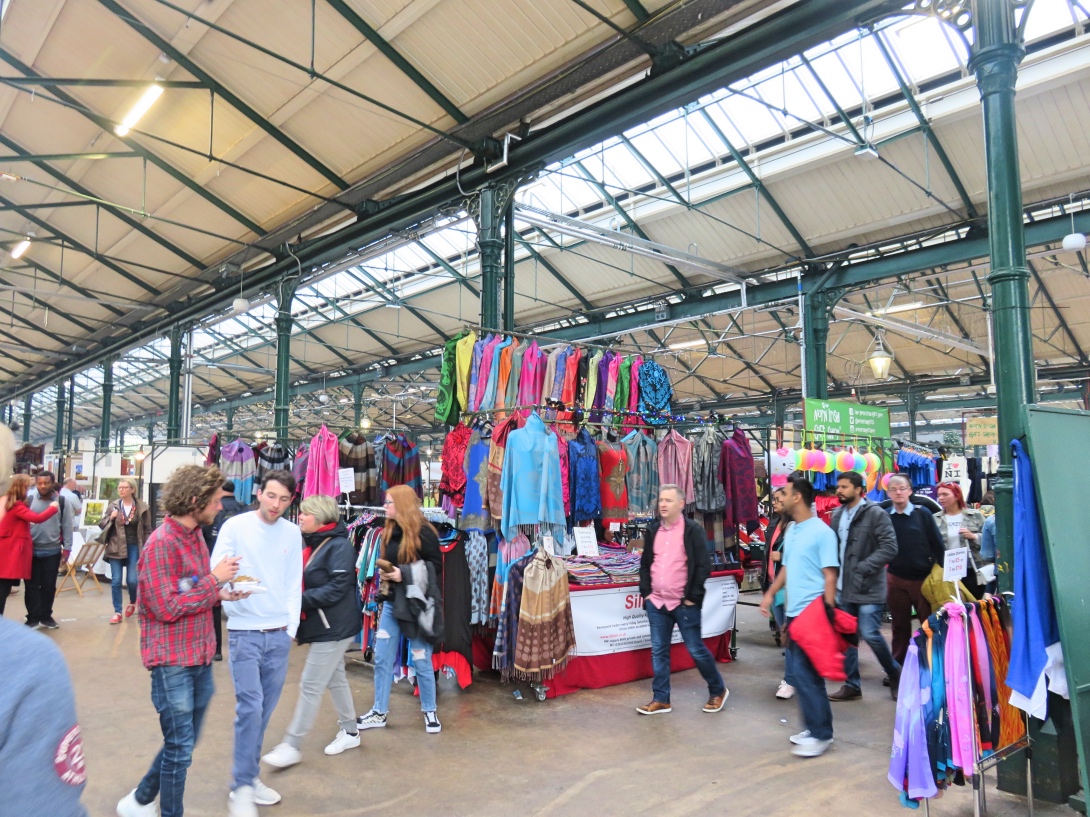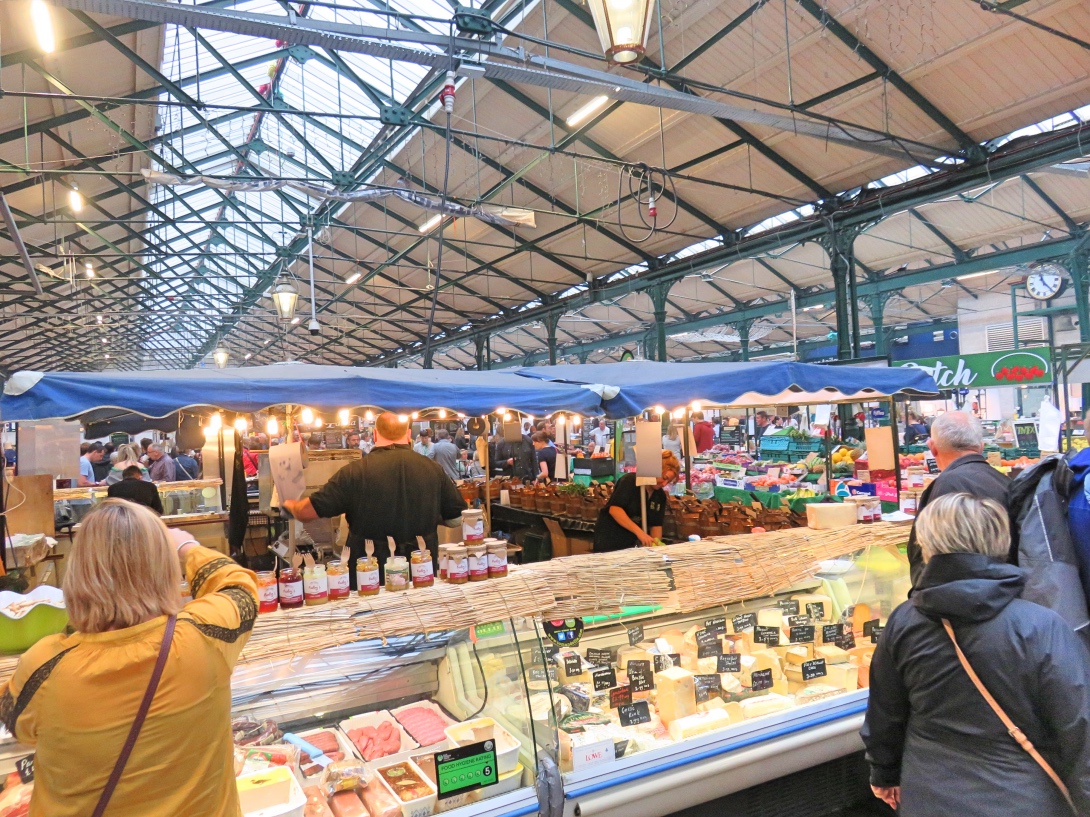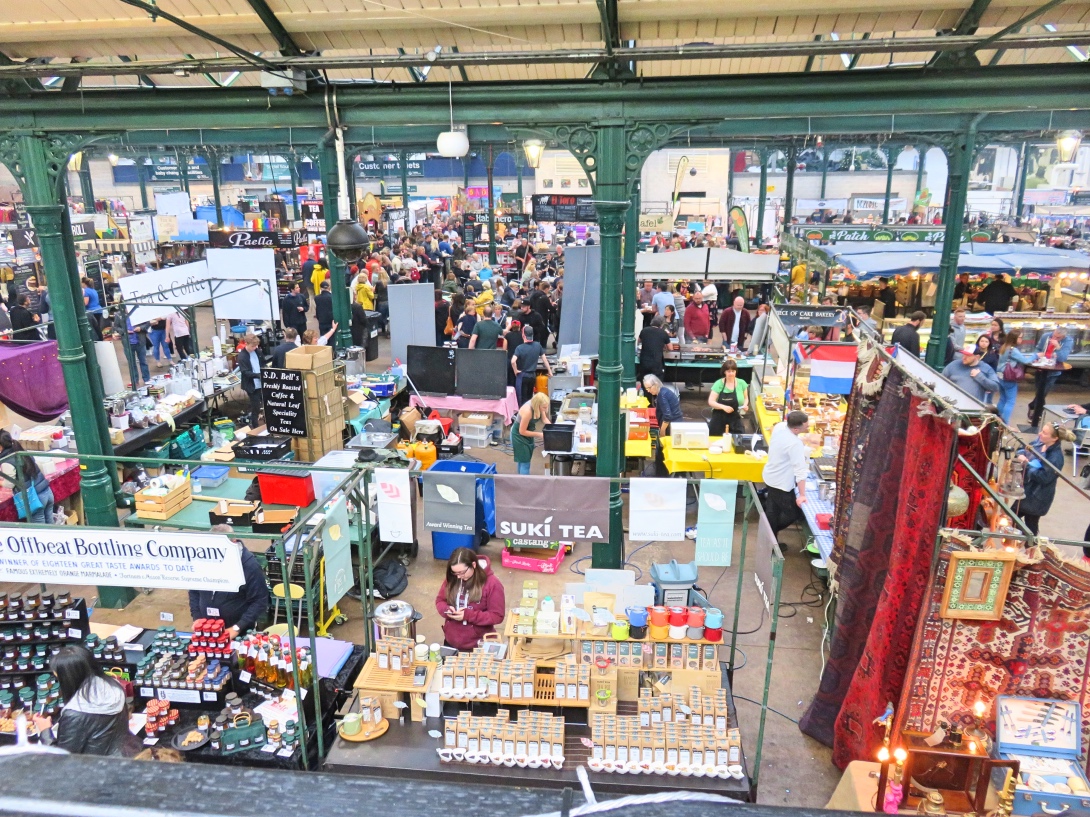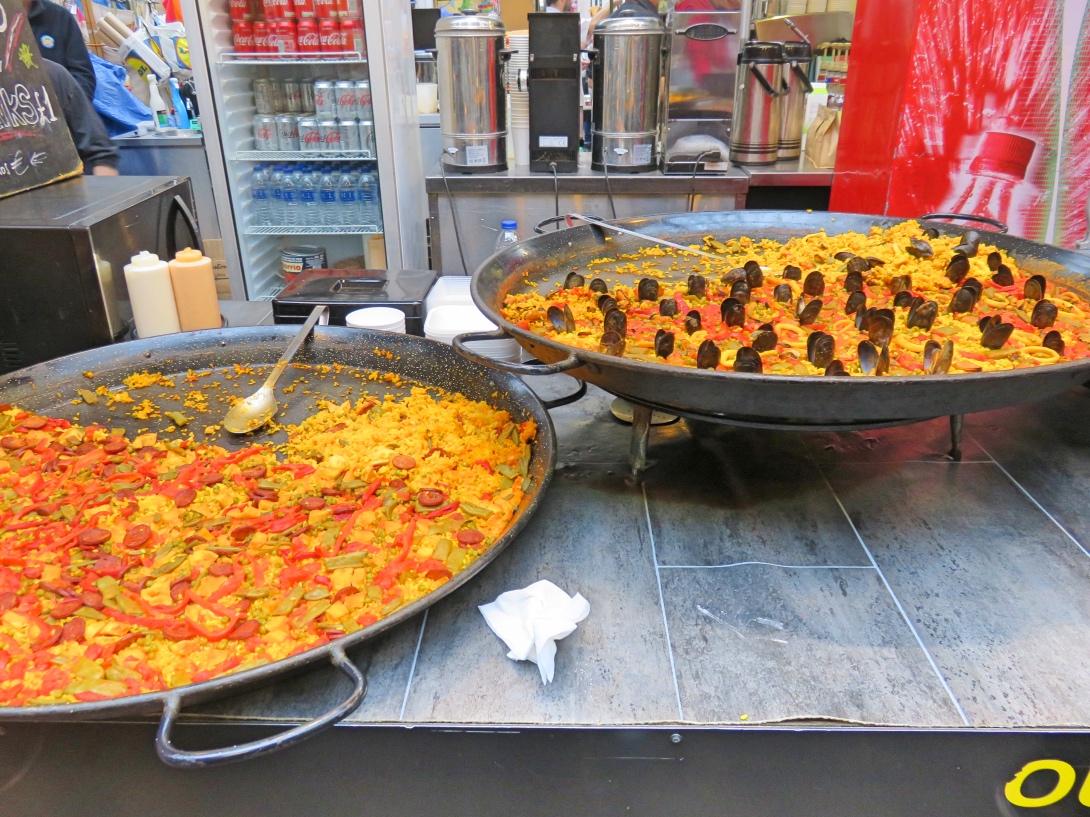 2. Titanic Quarter
The Titanic quarter is just as it sounds like, a big area that has everything to do with Titanic. The area consists of both museums, boat harbor, restaurants and the actual dock where Titanic was built. From here, Titanic was dispatched. In this area you will find the Titanic Museum (Exhibition), Titanic Hotel, SS Nomadic and HMS Caroline.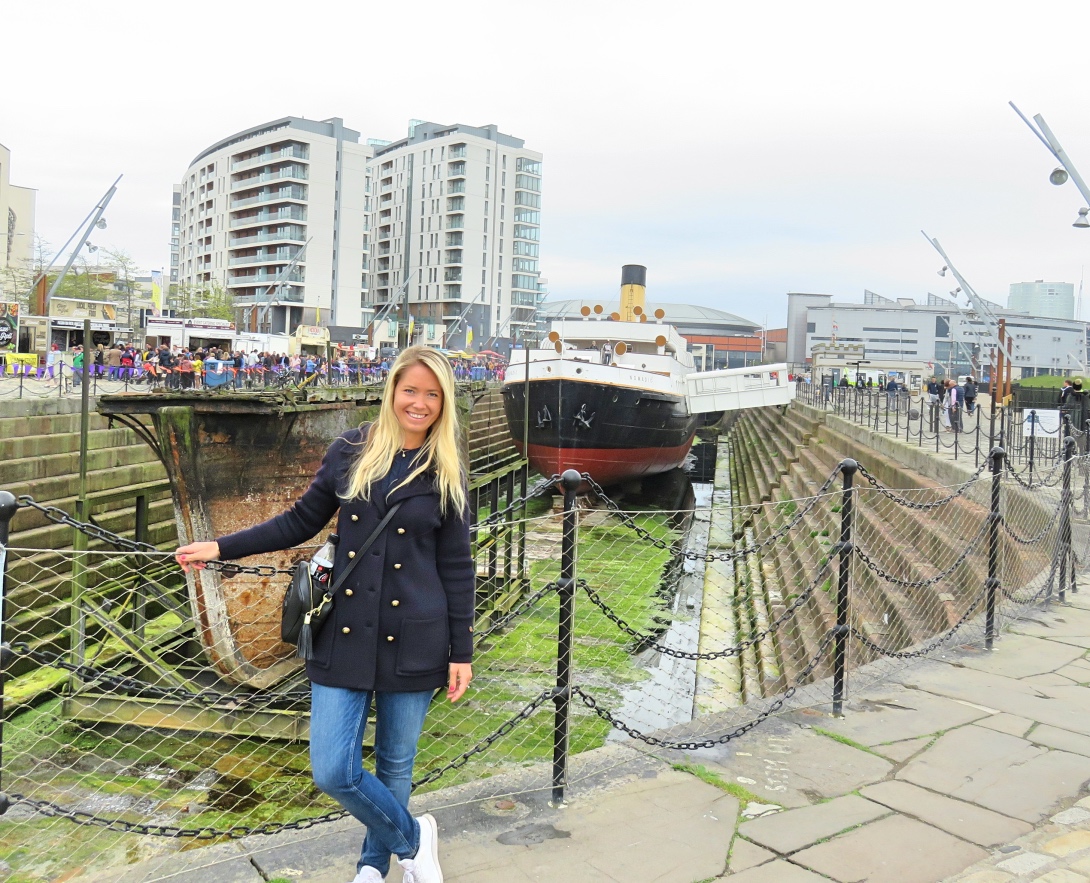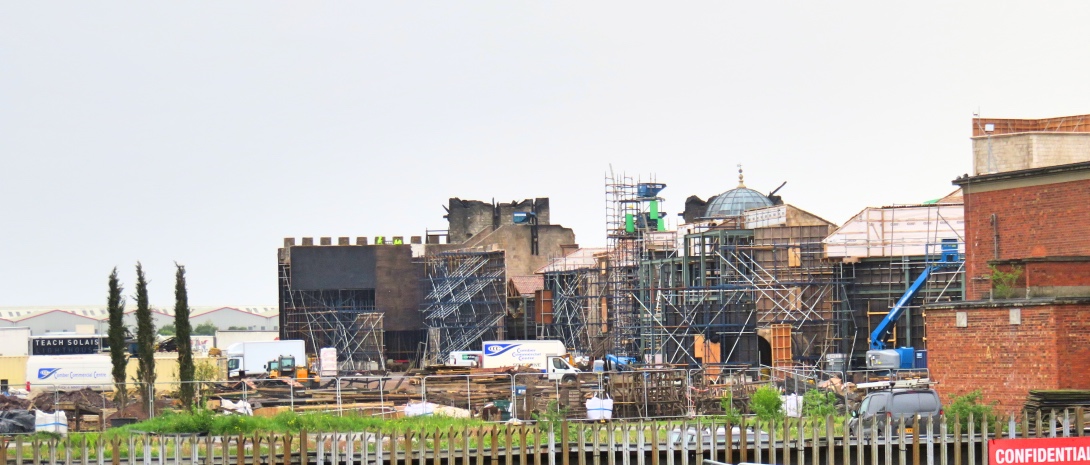 Here you can also have a sneak peak of the castle Winterfell from the Tv serie Game of Thrones! It was so cool to see it in real life! 🙂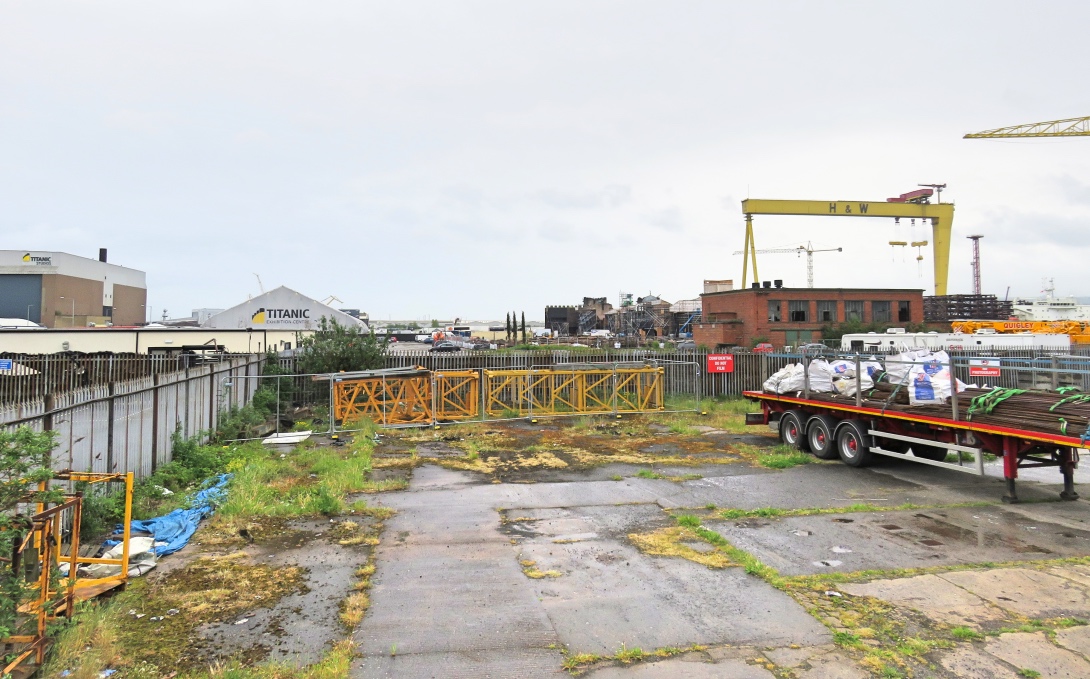 3. Titanic Belfast
In Titanic Quarter, you will find the Titanic Belfast, which is a museum (or more like a exhibition) worth visiting. Here you will find out how Belfast became a linen city to the fact that Titanic was built and shipped out from here. This I would say is the biggest attraction in Belfast!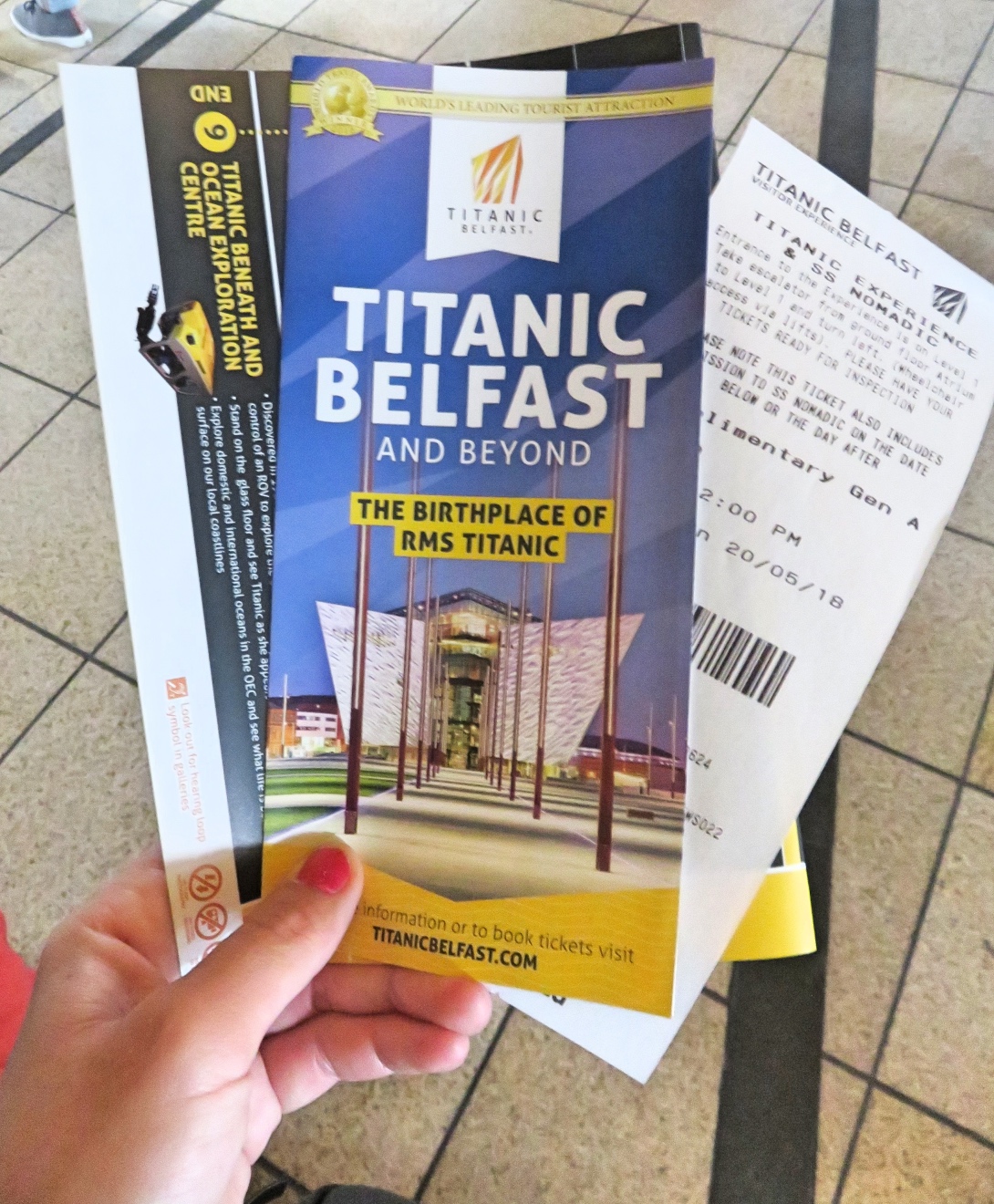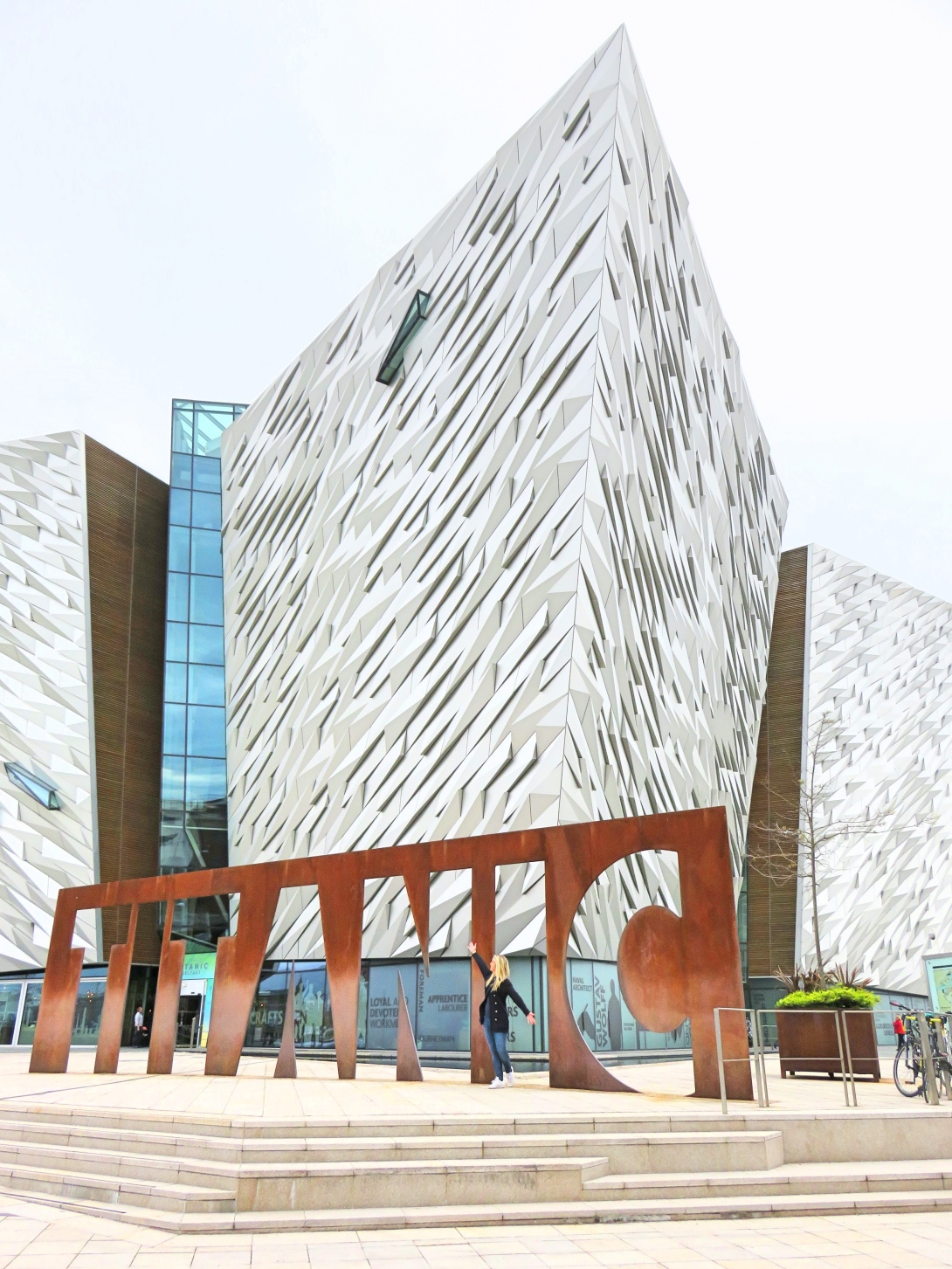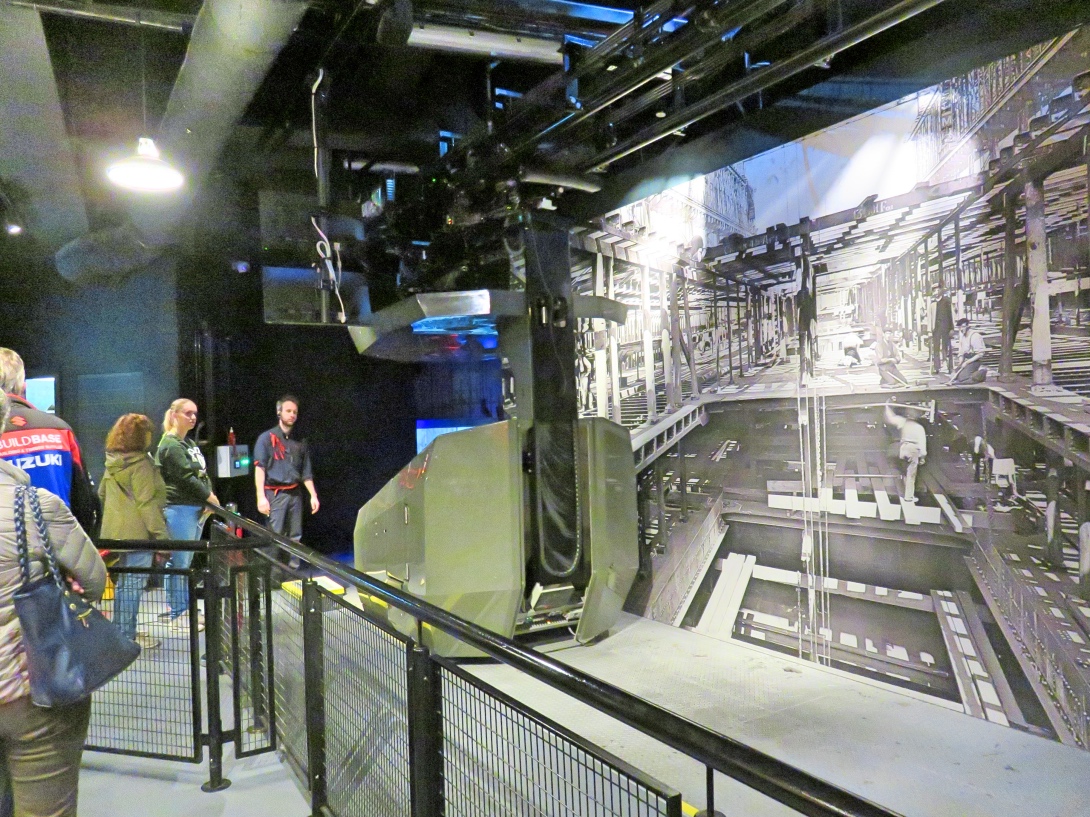 4. Titanic Hotel
In the center of the Titanic area, the Titanic hotel is located, just opposite of the Titanic exhibition. An incredibly magnificent hotel that gives a luxurious feeling when you step in. You don´t have to stay over the night here if you don´t want, it's enough to walk in and have a look around because it's incredibly beautiful setting! Why not sit down at the bar for a glass of wine or a beer and enjoy the atmosphere here.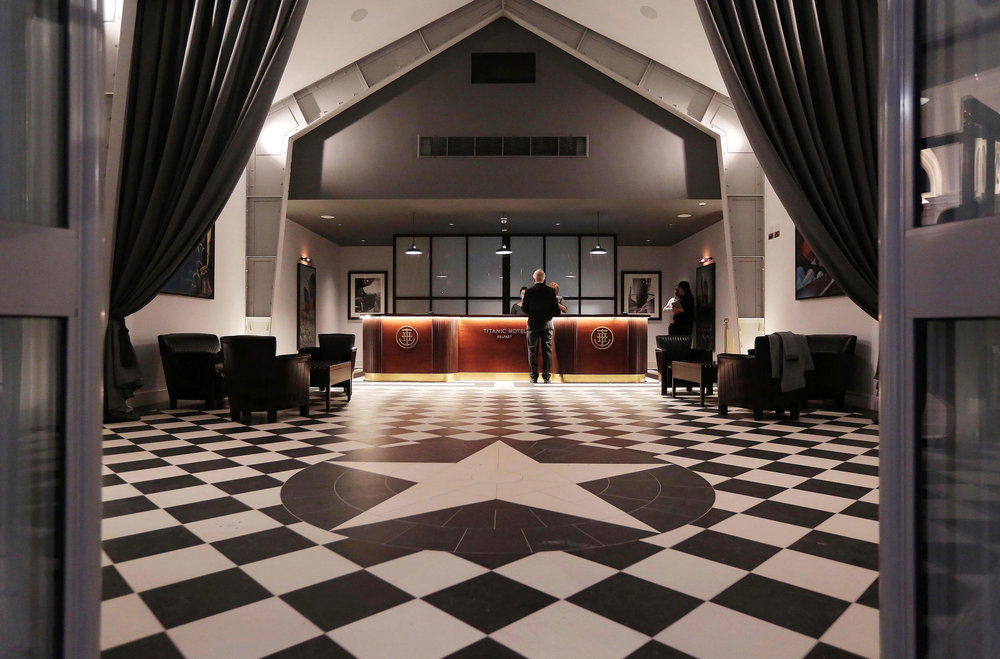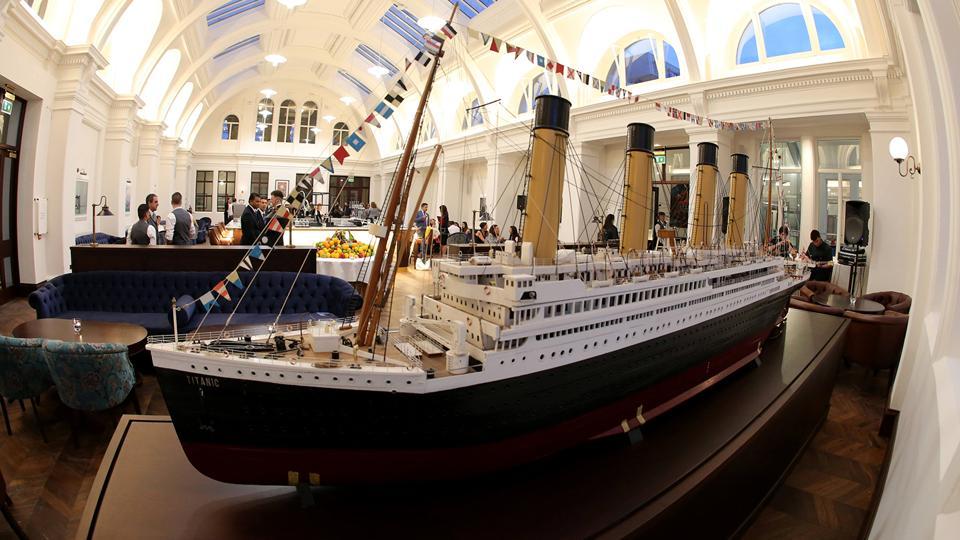 5. SS Nomadic
The SS Nomadic was built by Harland & Wolff in 1911. It was the tender (a small vessel) that transferred passengers from Cherbourg Harbour to RMS Titanic which, due to its size, was obliged to anchor well off shore. Now fully restored, SS Nomadic sits in Hamilton Dry Dock, beside Titanic Belfast. Part and parcel of the greater Titanic story, the Hamilton Dock, pump house and caisson (a movable gate) are of significant historical maritime importance. The dock, built in 1867, was the first to be established on County Down side of the River Lagan.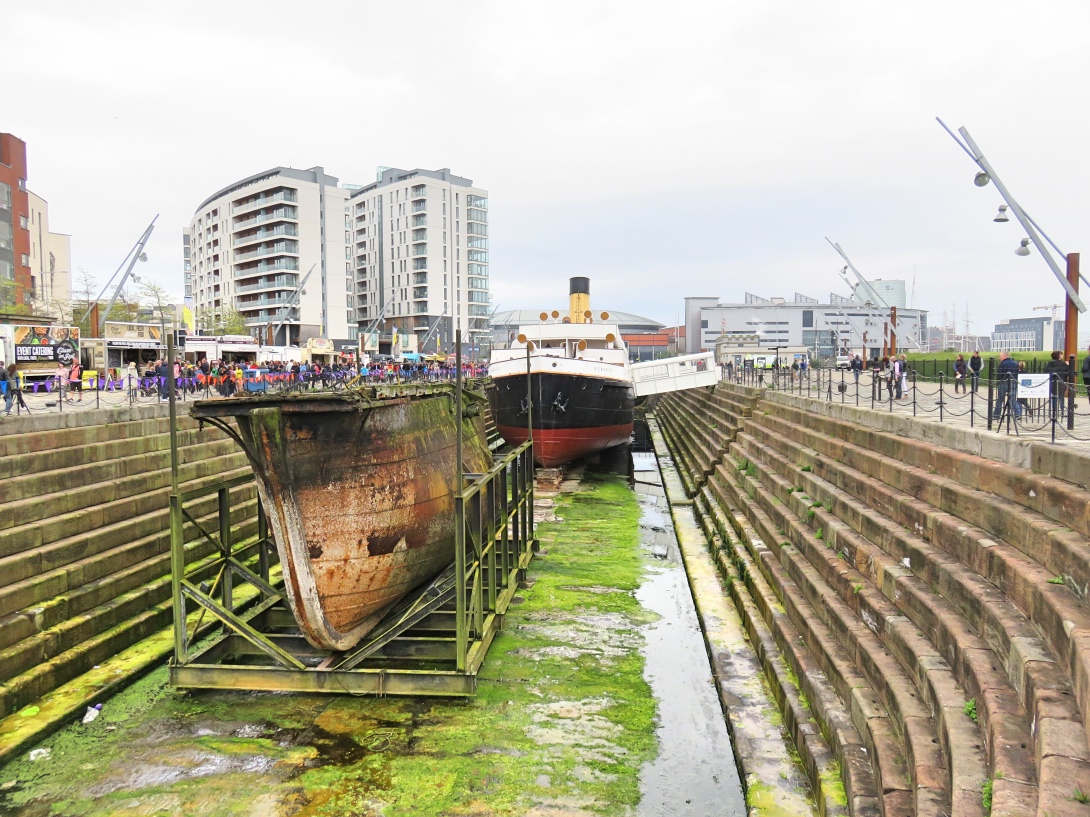 6. HMS Caroline
The last surviving ship from the Battle of Jutland, HMS Caroline opened to the public on 31 May 2016, one hundred years after the historic maritime clash. HMS Caroline is the Titanic Quarter's newest visitor experience, despite being moored in Alexandra Dock since 1924.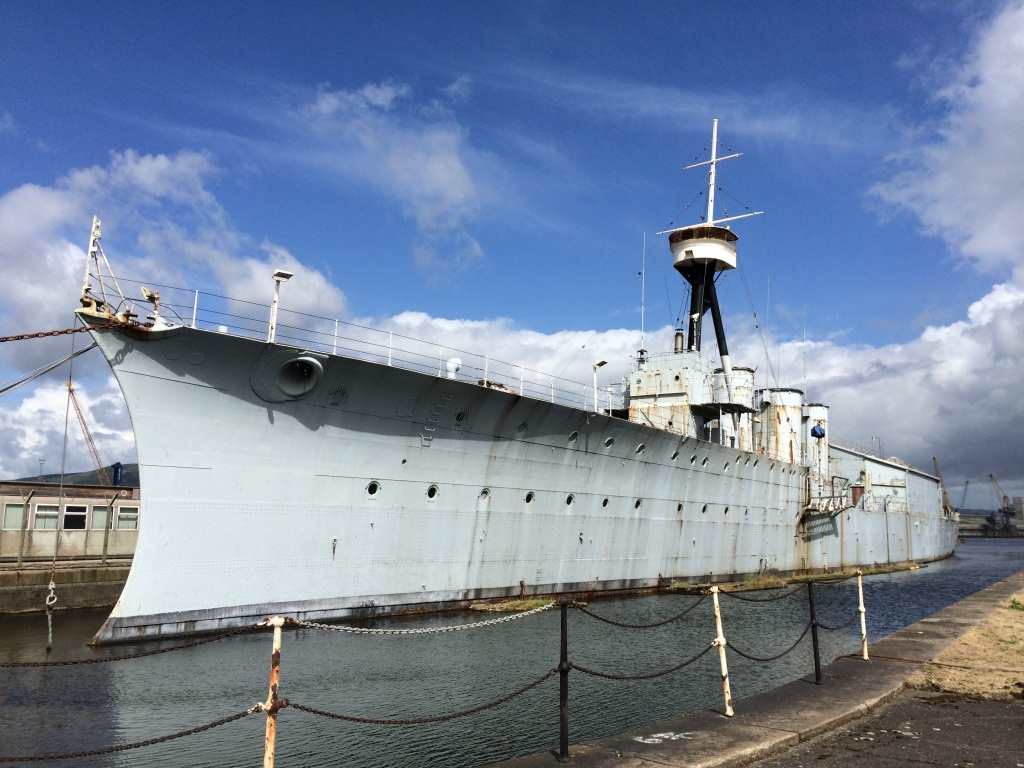 7. Street art
If there is something you have to see when you're strolling in Belfast (and that is hard to miss), is the nice street art you will see on the walls. Many of the walls are painted by different famous artists. Many paintings also tell stories about what happened in Northern Ireland.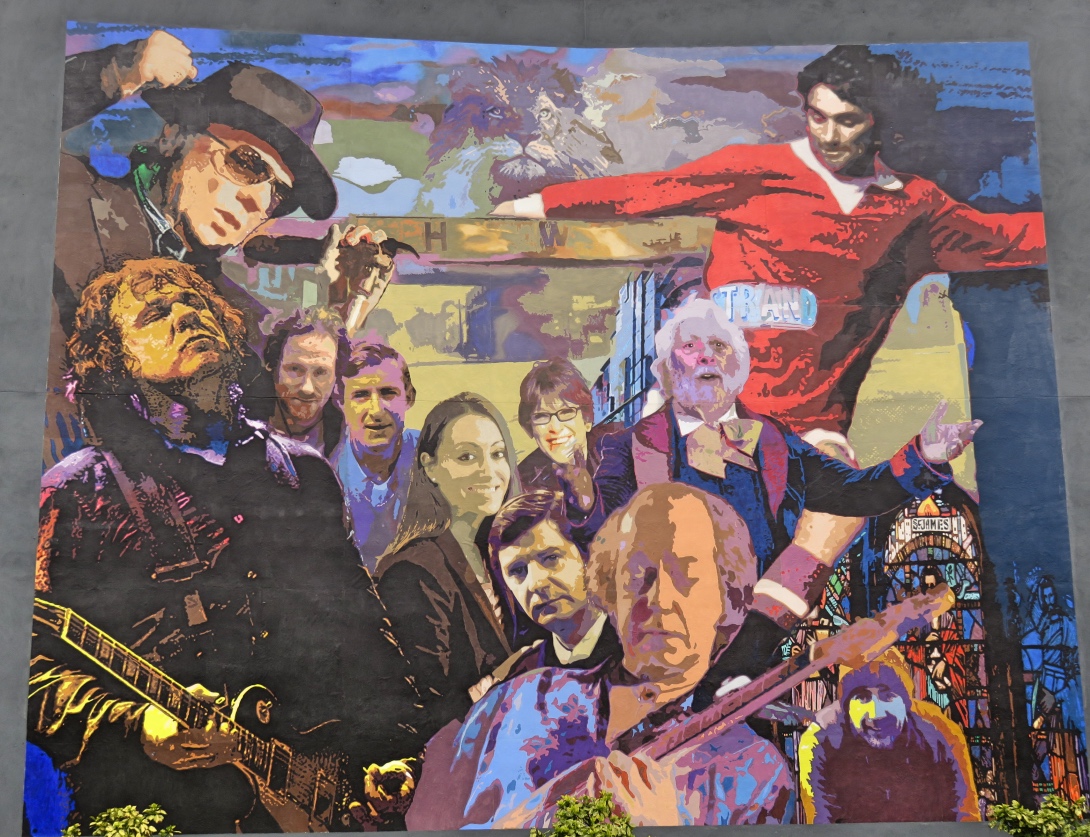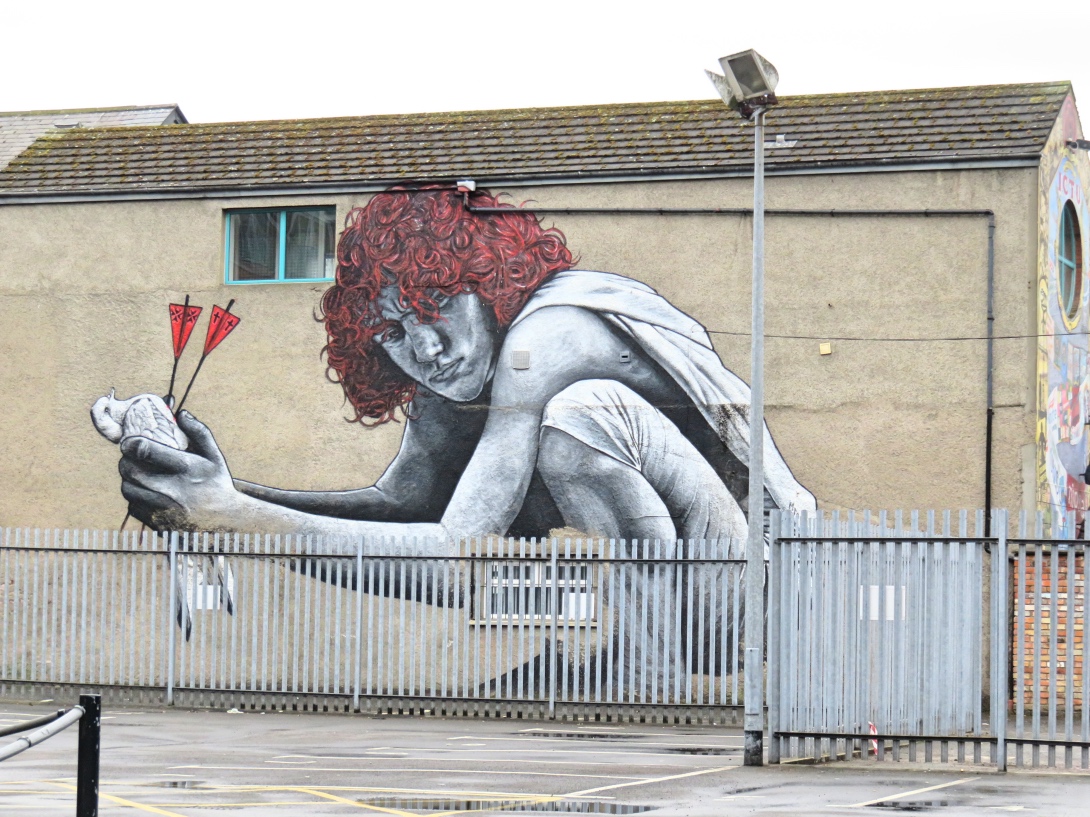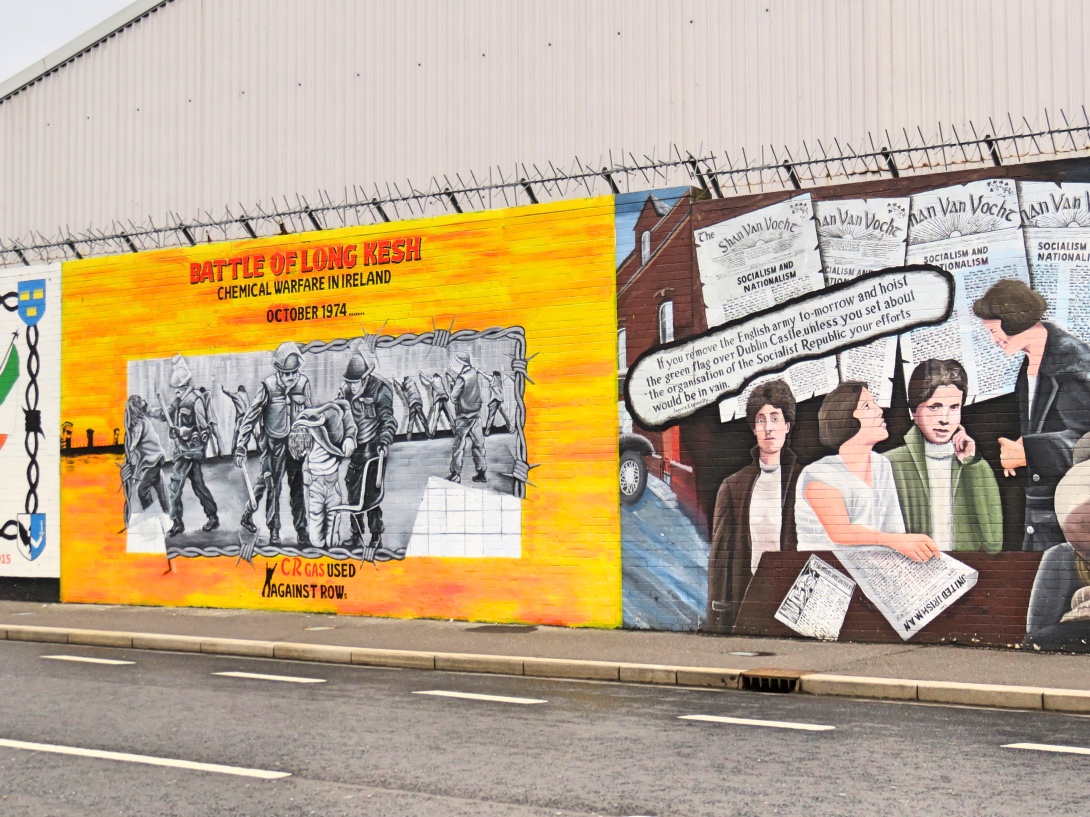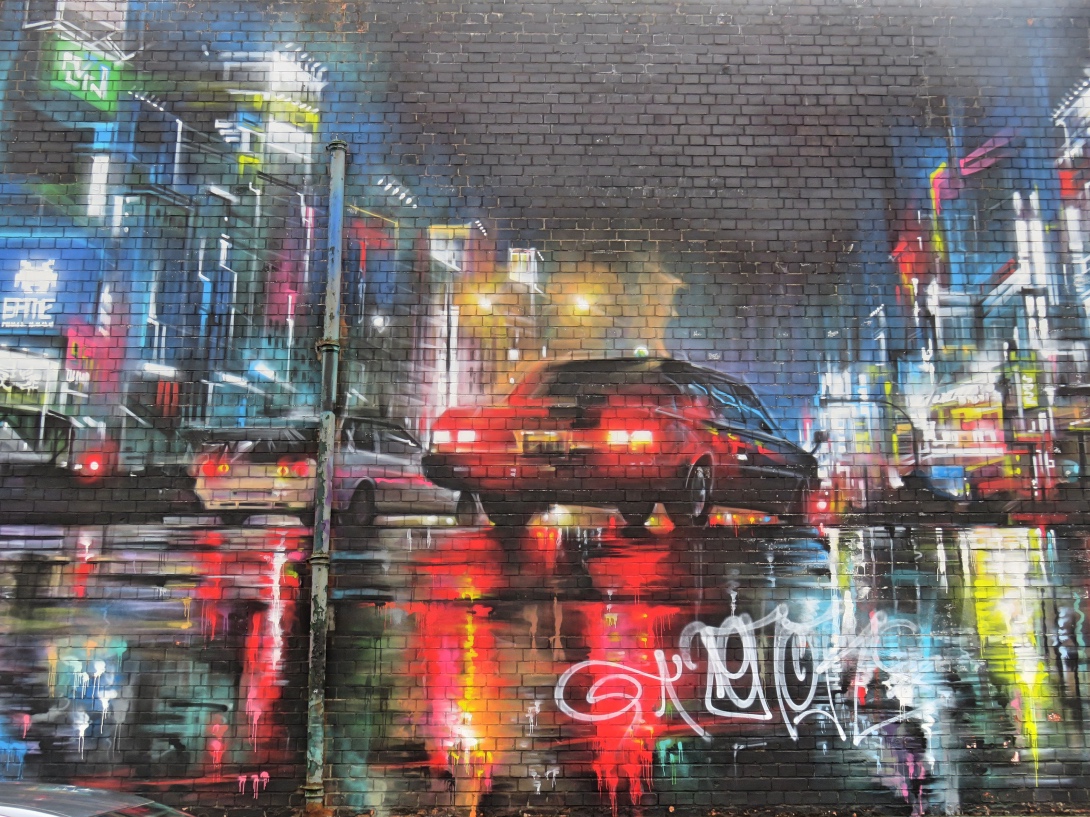 8. Cathedral Quarter
The area takes its name from Belfast Cathedral, also known as St Anne's Cathedral. The oldest part of the city, Belfast's Cathedral Quarter has experienced a renaissance over the past two decades with many pubs, clubs and hotels now trading in the area. Creative learning and cultural opportunities abound in the Cathedral Quarter thanks to the many arts and cultural organisations based in the area. The Cathedral Quarters dynamic mix of activities, set against the backdrop of some of the citys oldest and most beautiful streets and buildings, makes the area one of Belfast's most vibrant places to live, study, work and visit.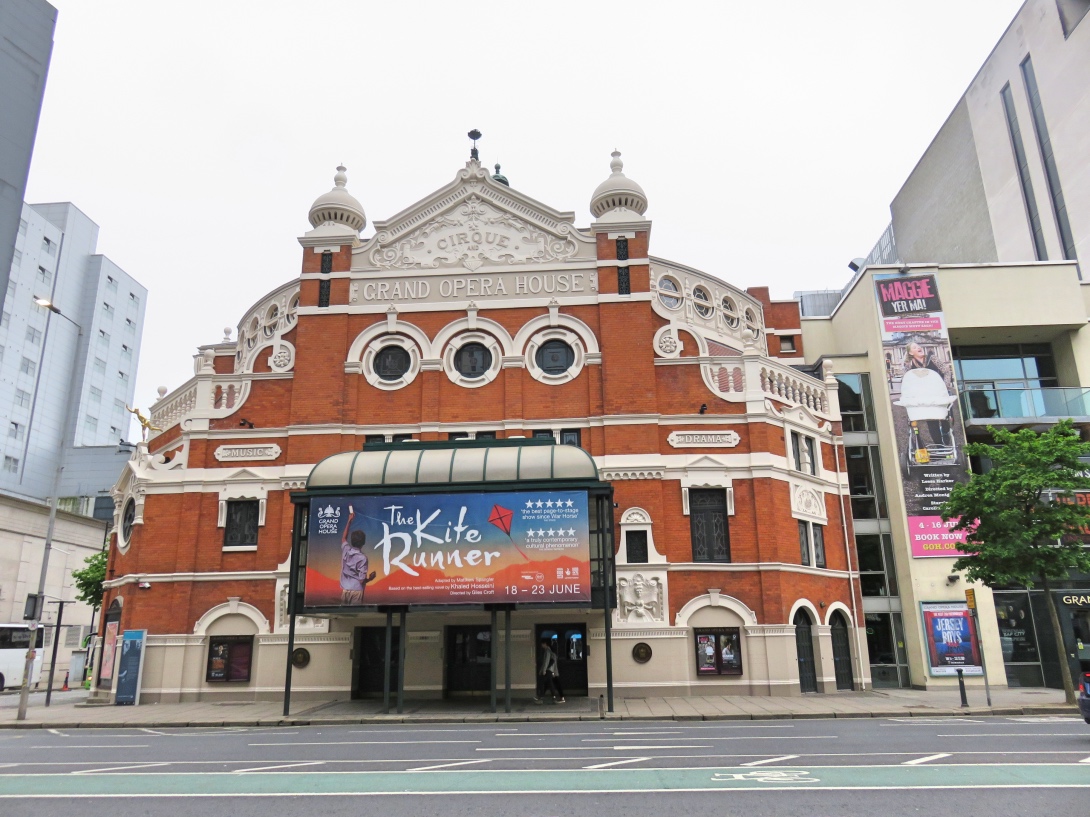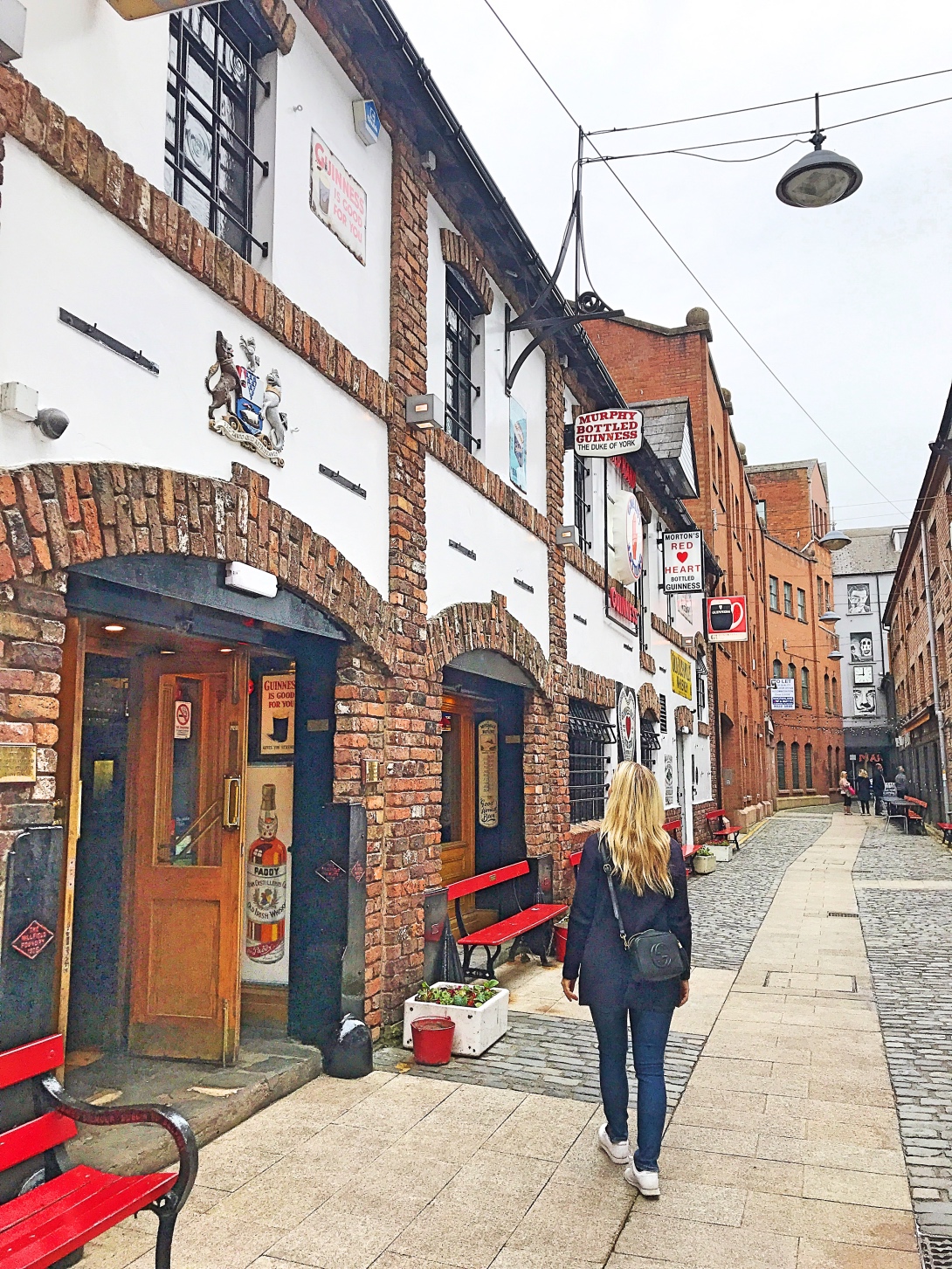 9. Belfast City Hall
The City Hall´s connections with the Titanic are many. William Pirrie, chairman of Harland & Wolff and at one time Lord Mayor of Belfast, referred to the City Hall as "the stone Titanic". In its grounds, the Titanic Memorial, sculpted by Thomas Brock, pays tribute to 22 men who lost their lives on the ship. Another statue by Brock depicts Sir Edward Harland, ship's plan in hand, who was Lord Mayor in 1885/6. It´s free to walk around here and there is also free guided tour 4 times a day!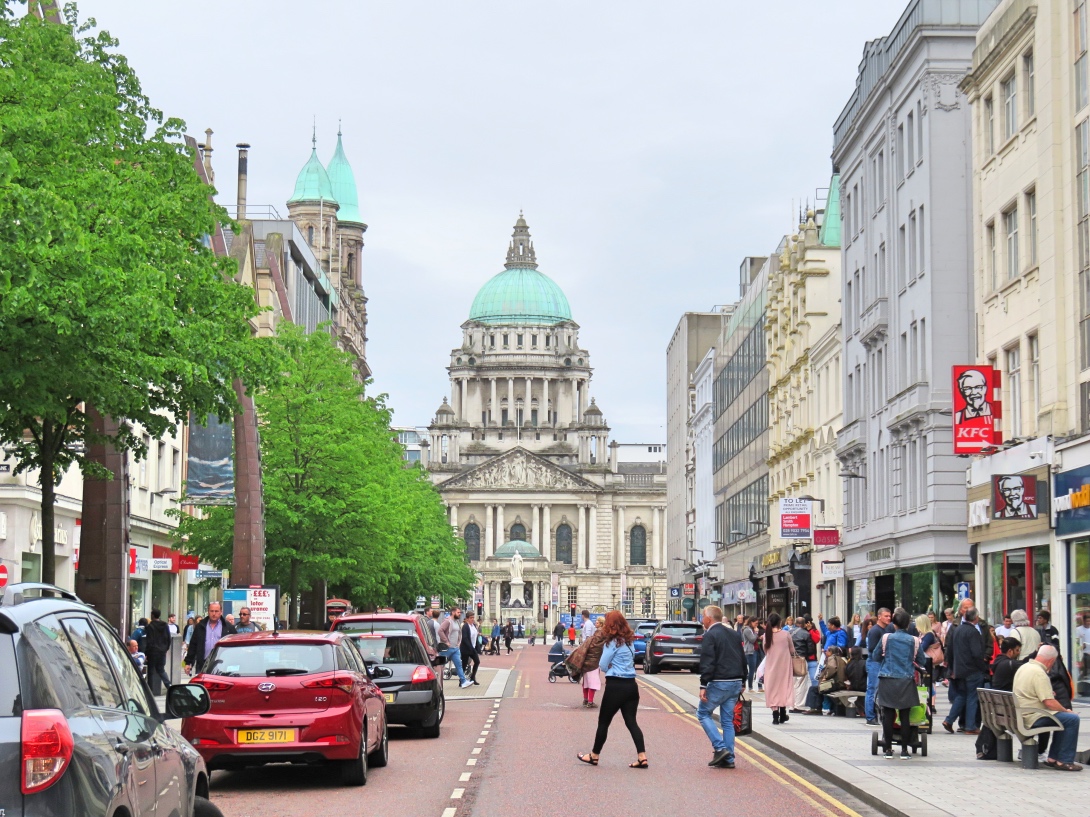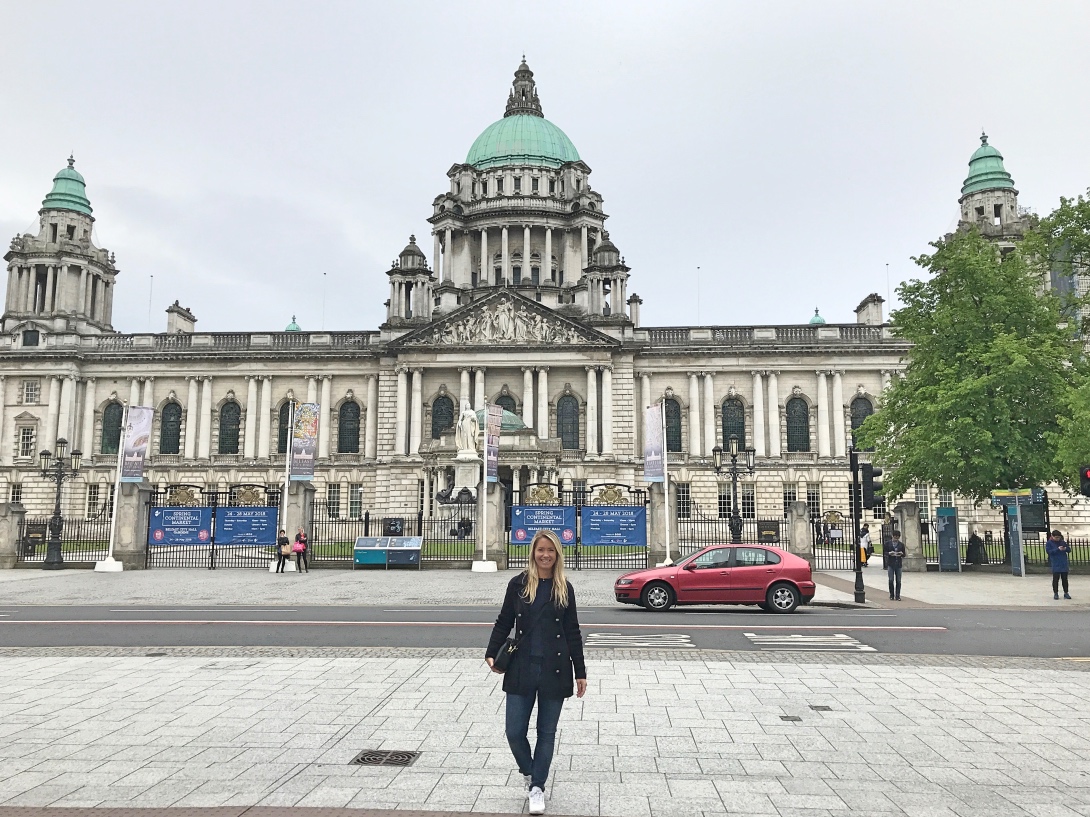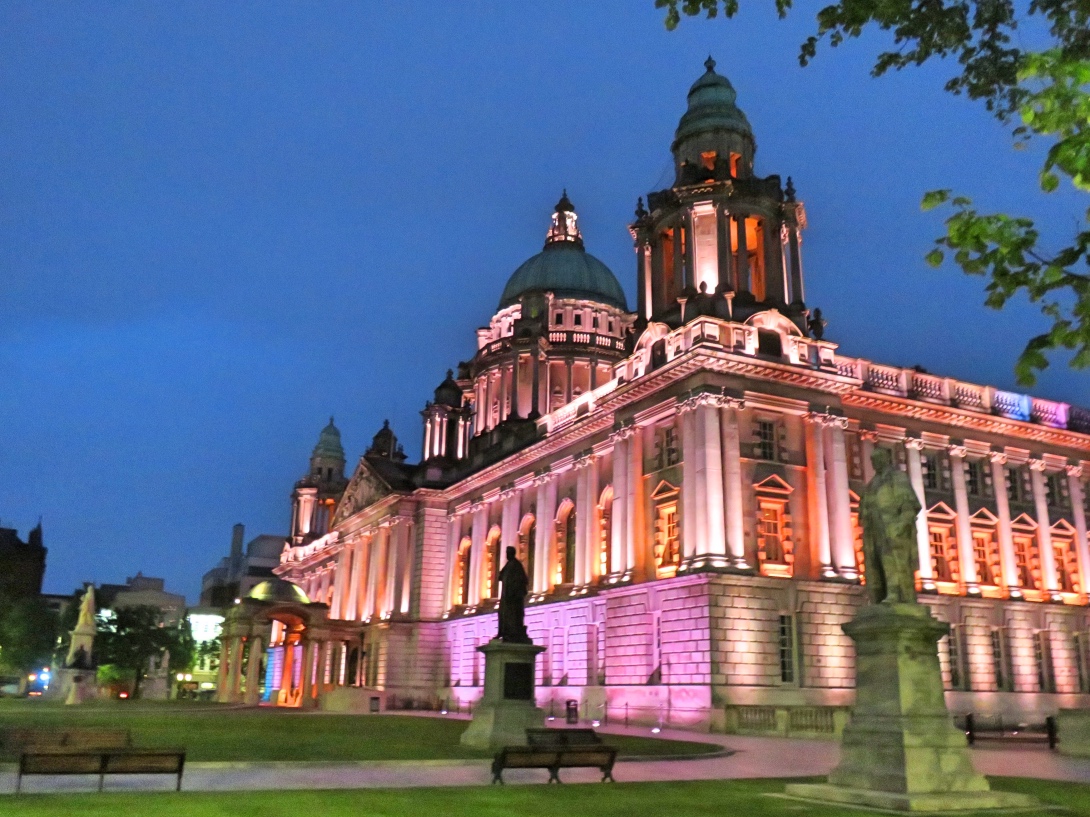 10.  Victoria Square Shopping center
If you're looking for shopping, go to the Victoria Square shopping center that's huge! In addition, there is "The Dome" that you can either take the lift up or take the stairs to. Once you are up here you have 360 degree view over Belfast.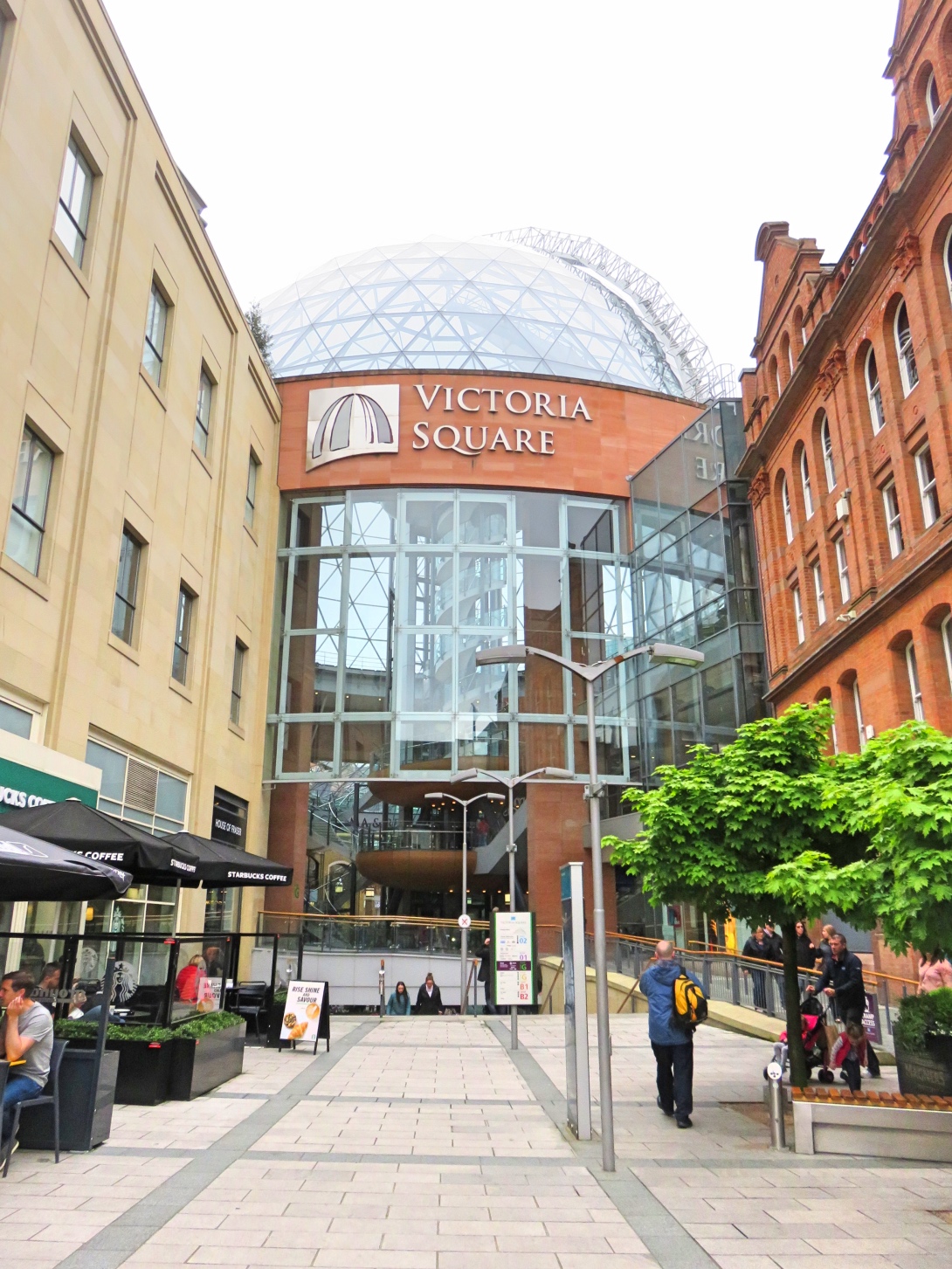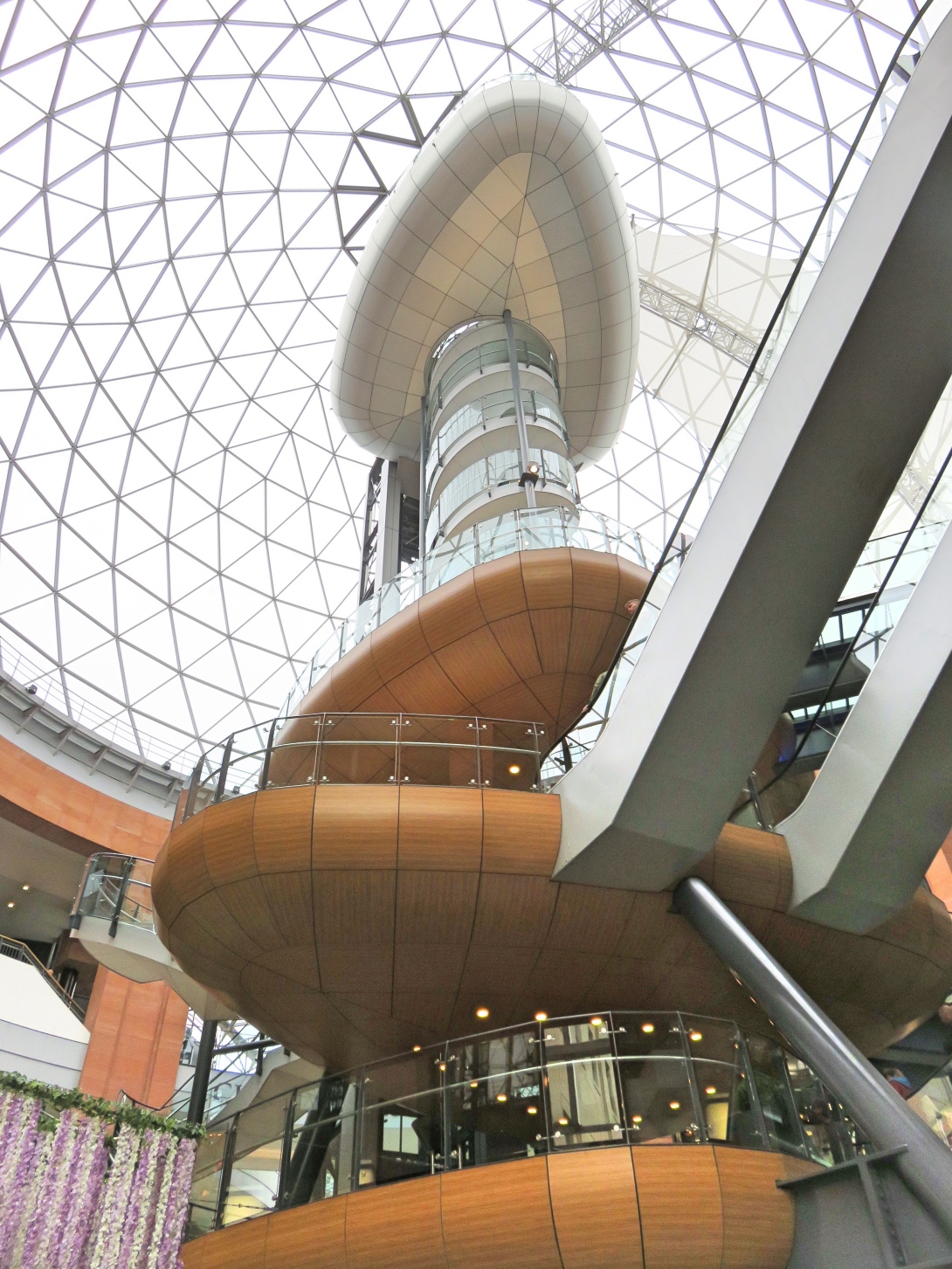 11. Pubs
Because you are in Northern Ireland, I strongly recommend visiting at least one pub. Belfast has many lovely pubs and also some famous from the TV series "Game of Thrones". In this blog post you can read more about all pubs I recommend in Belfast!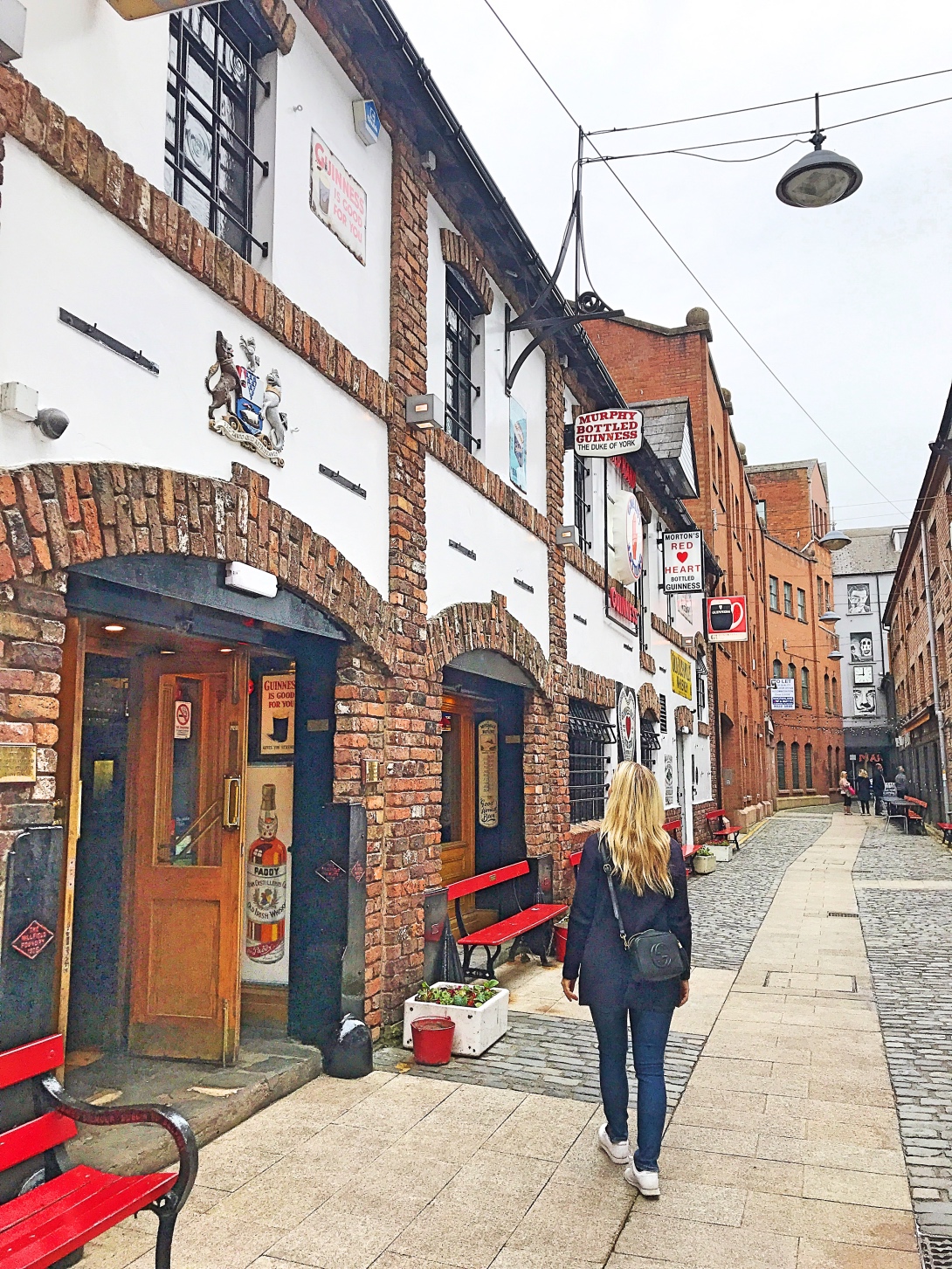 Do you want to know more about Northern Ireland, click on these links: www.tourismni.com and www.discovernorthernireland.com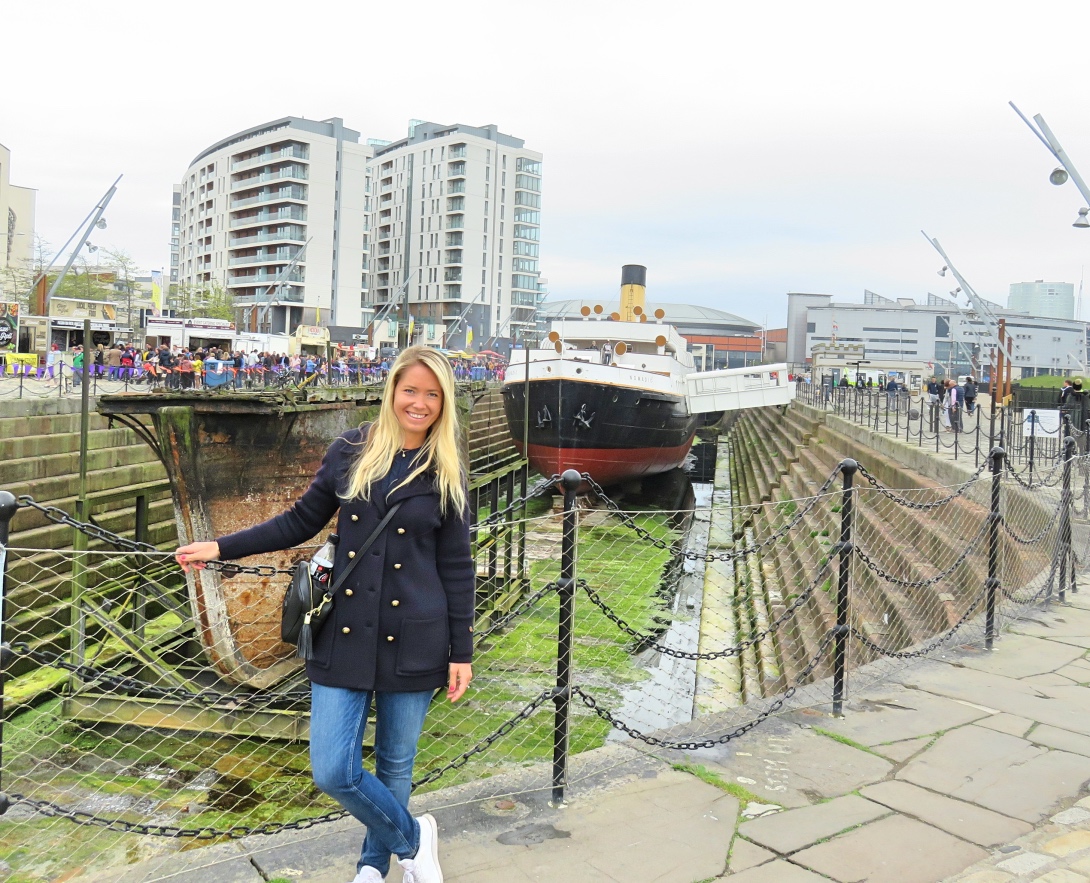 You can follow my adventures on Instagram here, Facebook here, Bloglovin here or via Youtube here.
Happy Travels!
// Charlotte