My Ultimate Sightseeing Guide To Jordan
After visiting different cities in Jordan, I have listed my Top 10 Sightseeing Tips what you need to see and do in Jordan. I went here mainly to thick off Petra, a city that is on my bucketlist. While I was in Jordan I took the opportunity to travel around in the country aswell.
Here are my Top 10 Sightseeing Tips in Jordan:
1. Wadi Rum
2. Petra
3. Petra by night
4. Dead sea
5. Mount Nebo
6. Jerash
7. Amman amphitheatre
8. Amman citadel
9. Ammans oldest mosque
10. St George´s church in Madaba
1. Wadi Rum
Wadi Rum is a desert area in southern Jordan. Here you can ride camels or quad biking. It is also possible to camp here overnight if you want.
2. Petra
Petra was a city in ancient times and is today an archaeological site in Jordan. It is also one of the newest wonders of the world!
3. Petra by night
A must when you are here is to see Petra in the evening when it´s lots of lit candles on the way down to the treasury, and a light show which is cool to see!
4. Dead sea
The Dead Sea is a salt lake located on the border between Israel and Jordan. The lake is 65 kilometers long, up to 18 kilometers wide. Here you don't "bathe", you float around here. Really cool!
5. Mount Nebo
Nebo or an-Neba is a mountain in the highlands of the passages of the Jordan, east of the Jordan. The mountain is mentioned in the 5th Genesis and is said to be where the mountain from which Moses saw the land of Canaan and where he died.
6. Jerash
Jerash is the modern name of the historic Hellenic-Roman city Gerasa. Gerasa was an area in the so-called Decapolis. The historic city of Gerasa is an archaeological site in Jordan next to the city of Jerash, north of Amman.
7. Amman amphitheater
The Roman Theatre is one of Amman's most impressive sights. It is possible to get in there for some money if you want to walk around in there.
8. Amman citadel
One of the highlights in Amman is Amman citadel. Awesome to see and a magnificent view of Amman. Walk around among the coils and try to put yourself in the way of how it was at the time.
9. Ammans oldest mosque
Make a stop outside Amman's oldest mosque. Precisely, just because it is their oldest mosque! 🙂
10. St.George's Church in Madaba
A must when you pass Madaba is to visit the church here that is filled with mosaics everywhere. Pay particular attention to the floor at the front which is beautifully presented with a mosaic that highlights different images.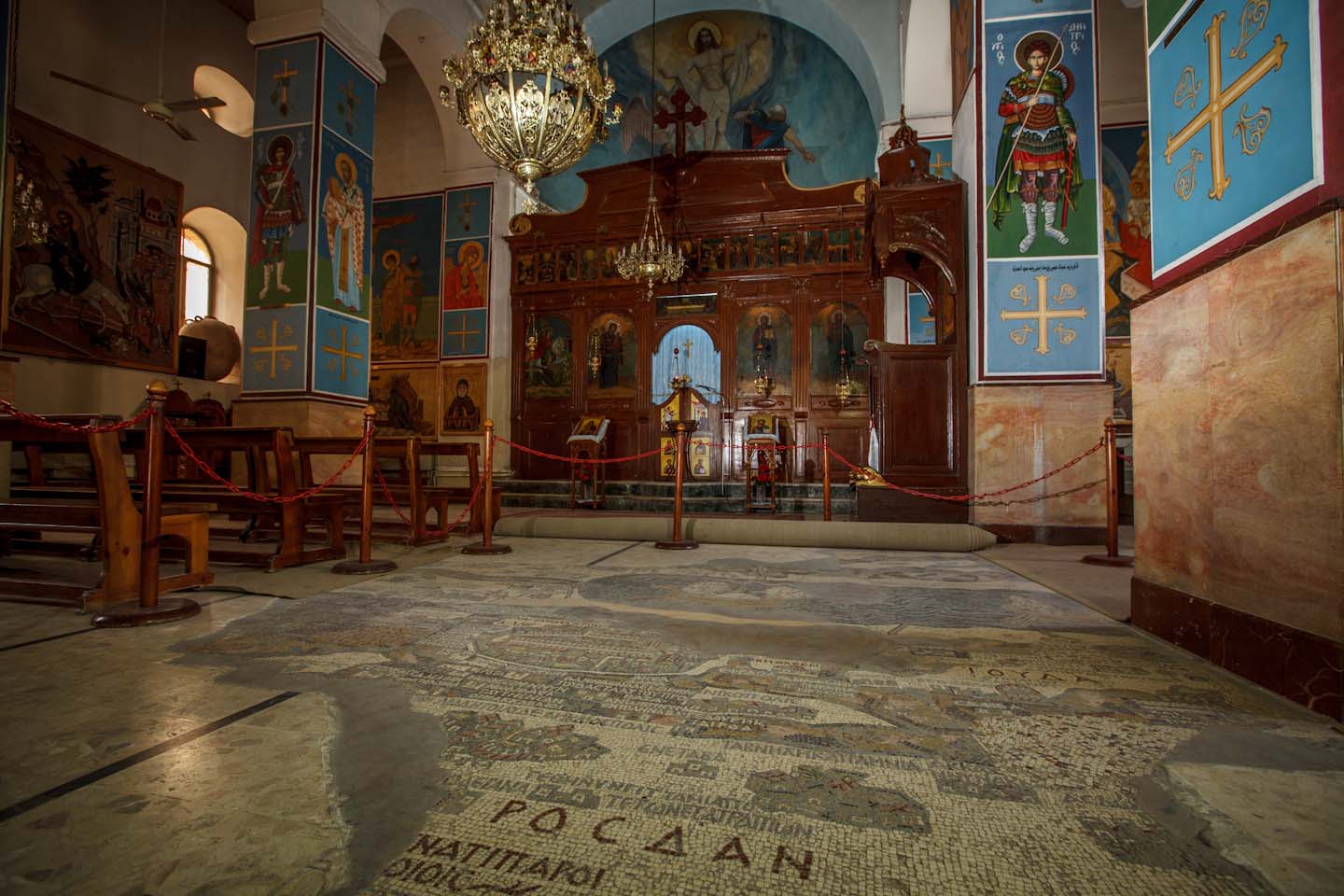 Have you been to Jordan, what did you think about this country? If you want to know more about my trip to Jordan, you can email me at mail@readyfortakeoff.se
Happy Travels!
// Charlotte