My Ultimate Travel Guide to Taj Mahal, India
Have you ever visited Taj Mahal in India? Taj Mahal has been on my bucket list for a long time and has been among the destinations I wanted to see the longest of my life. Finally my dream became true and I have visited this mausoleum in Agra called Taj Mahal in India. It was long time ago since I was this super excited before and during a trip as I was to Taj Mahal. In the summer of 2007, Taj Mahal was named one of the world's seven new wonders.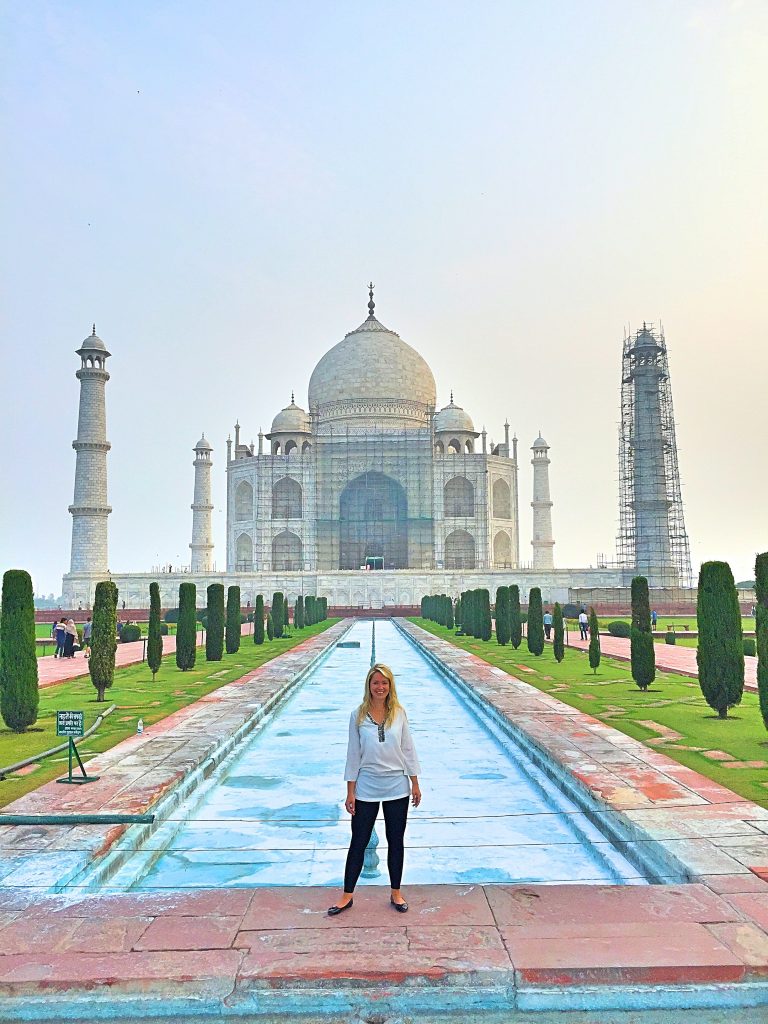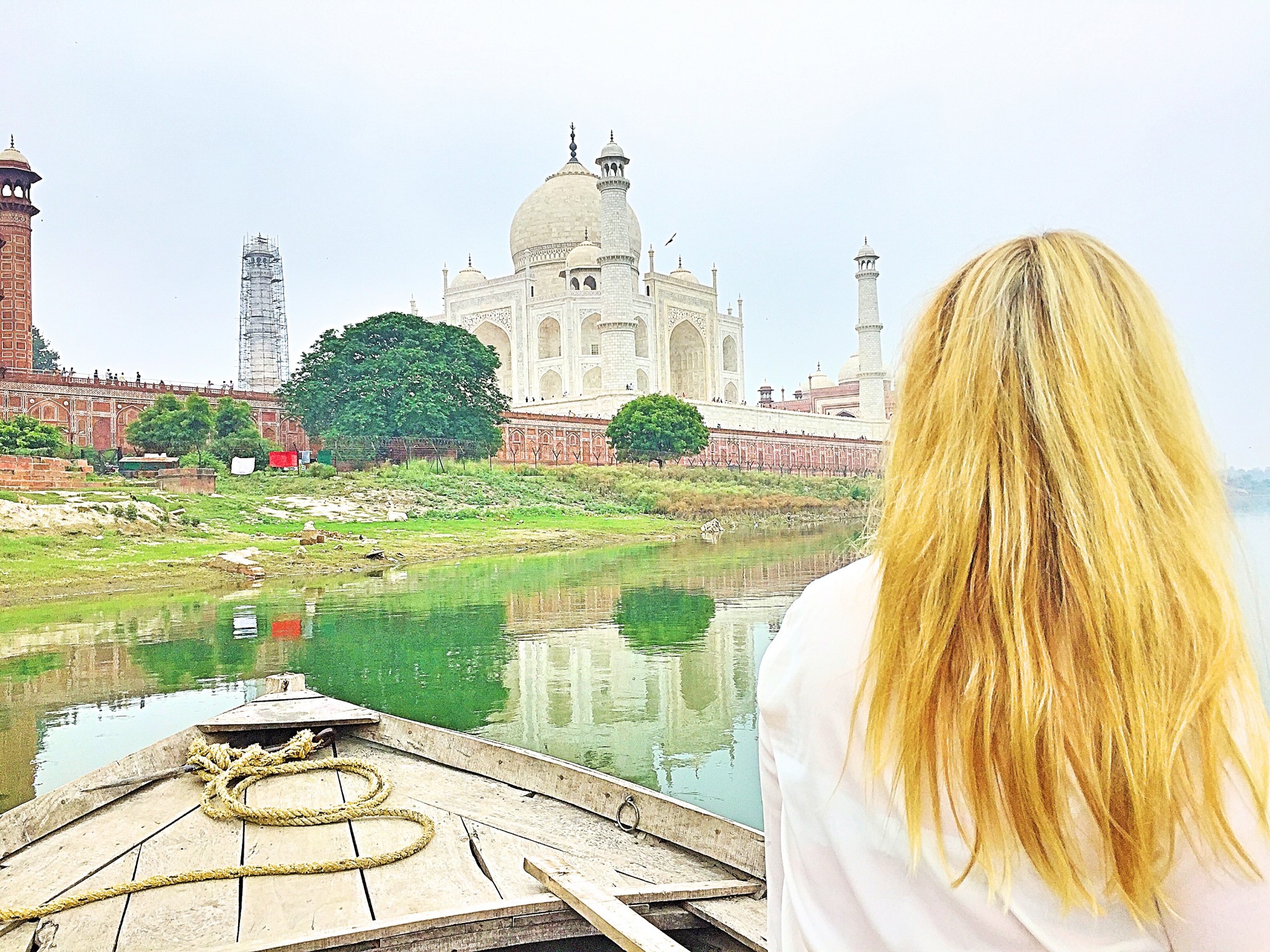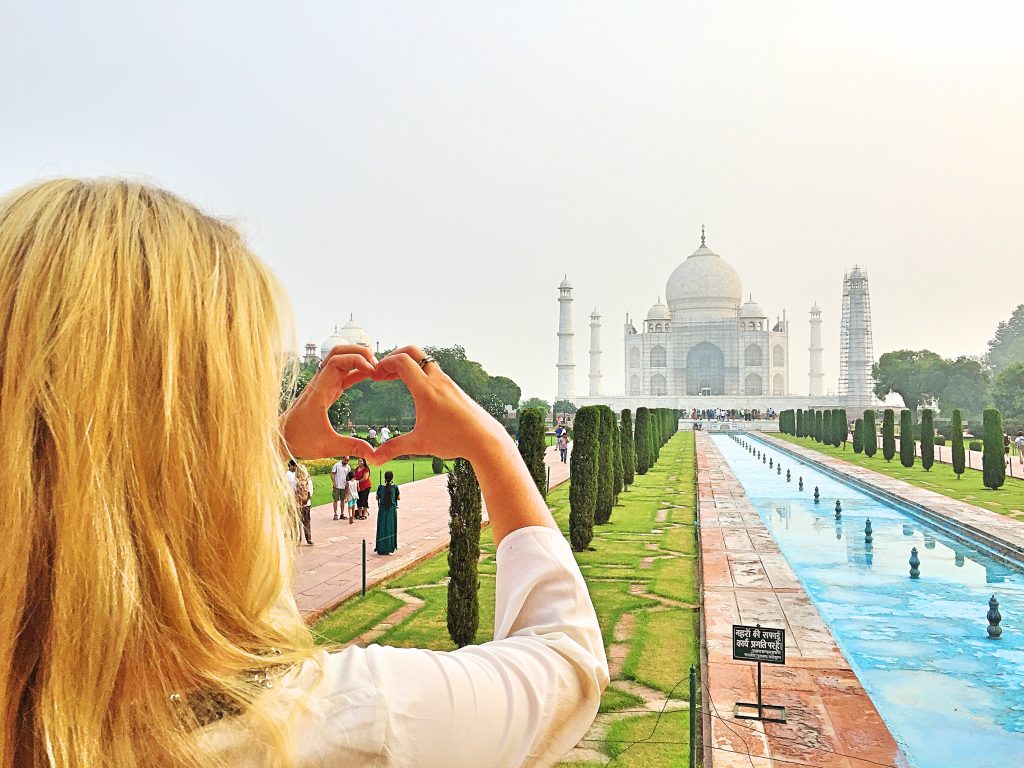 This is My Top 10 Best Travel Tips for Taj Mahal
I've never seen anything more powerful and cooler throughout my life. I never thought that Taj Mahal would give me the "WOW" experience, but oh so wrong I had! Seeing Taj Mahal has been worth every penny and time. Even if you do the Taj Mahal in few hours, it's a bit of a hassle to get here. You should sleep in Agra, the area in which Taj Mahal is located and to fly here will be easiest to Delhi. From Delhi you need a car. The drive takes about 4.5 – 5 hours to get to the area of Agra and then stay at any of the finest hotels available here.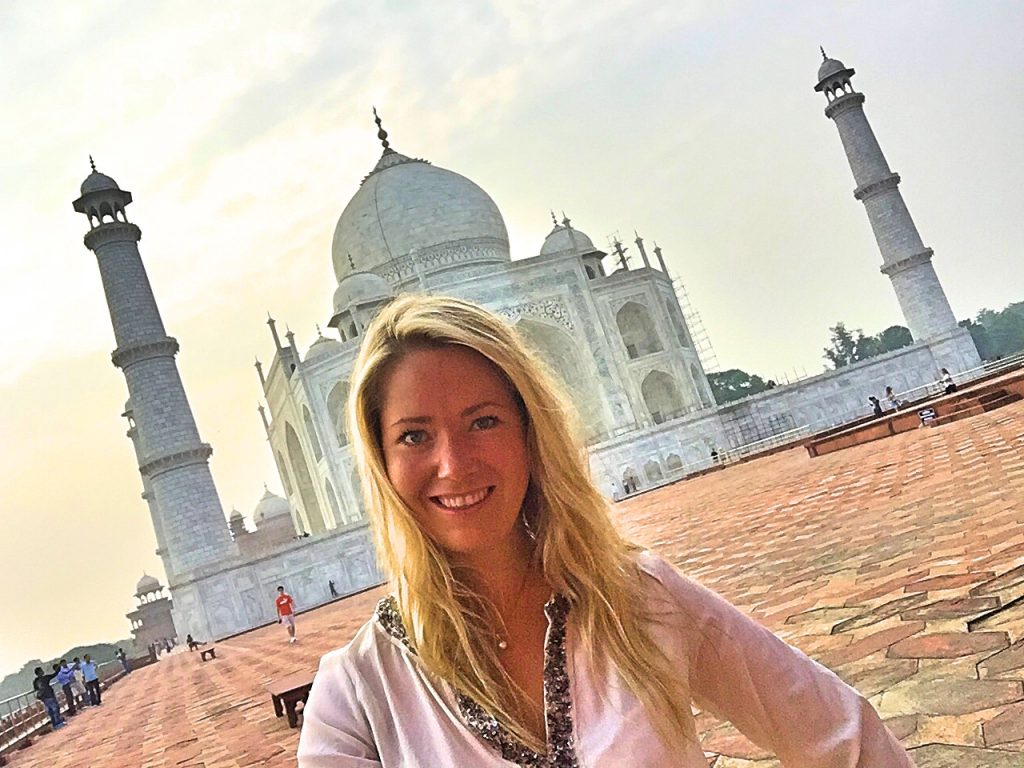 Hotels in Agra are very affordable. You can get luxury hotels at a very affordable price and feel like you are in a palace. You will find my hotel review of Marriott hotel in Agra that I stayed at here.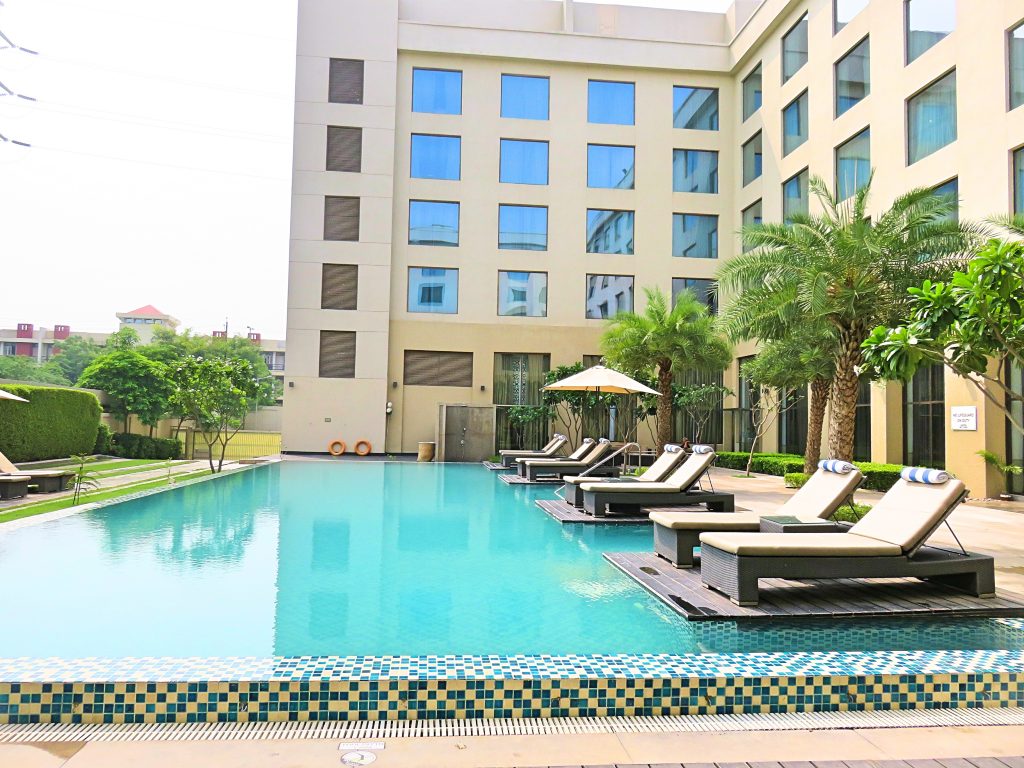 10 Travel Tips for Taj Mahal:
1. Come early in the morning to see the sunrise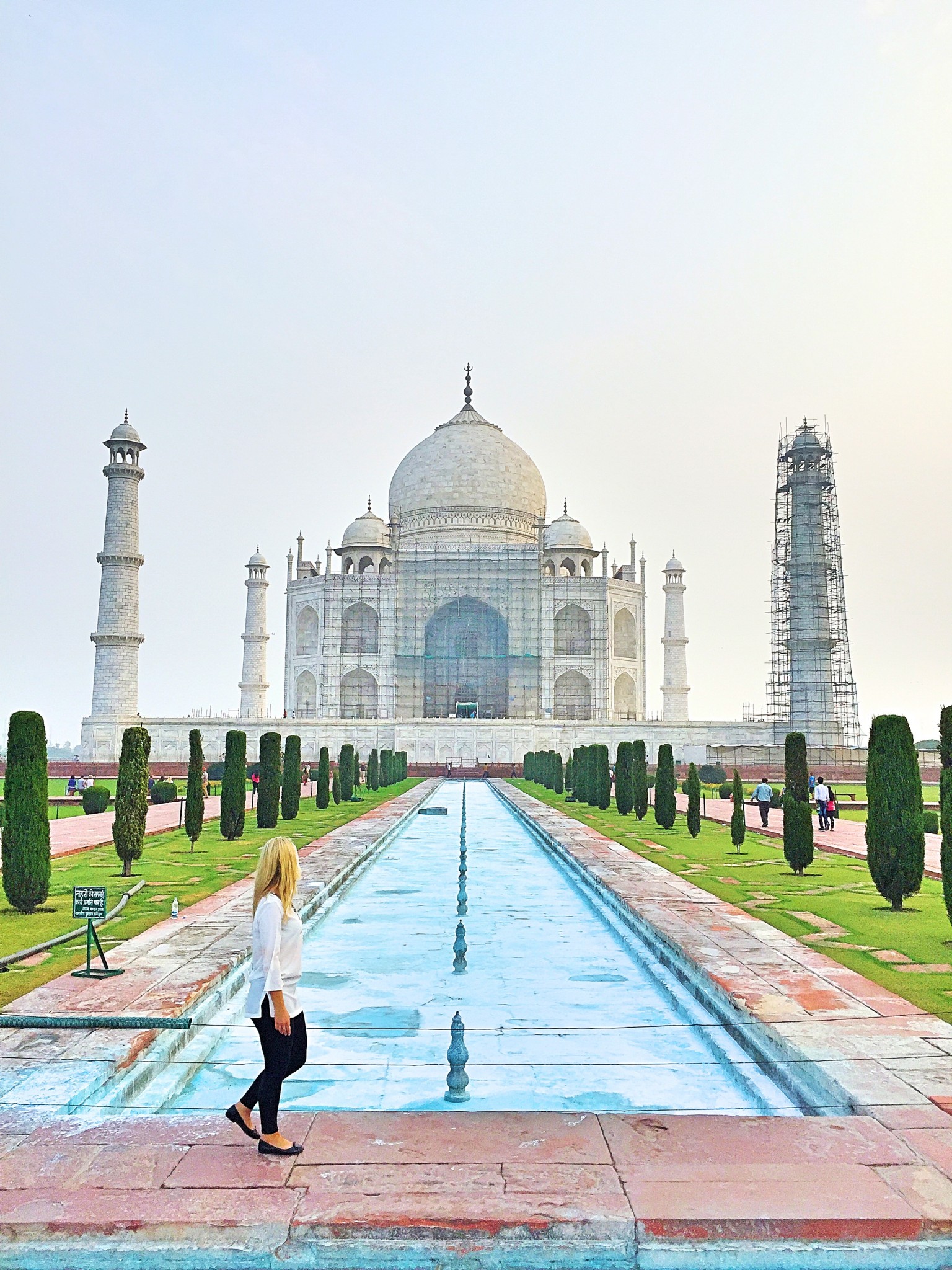 Taj Mahal opens at 5.30 am in the morning so get in time to see the sunrise glisten over the amazing mausoleum. I recommend being here already around 5:00 am because the queue start to take place. Even though it's hard to get up so early, it's worth it for this moment, I promise!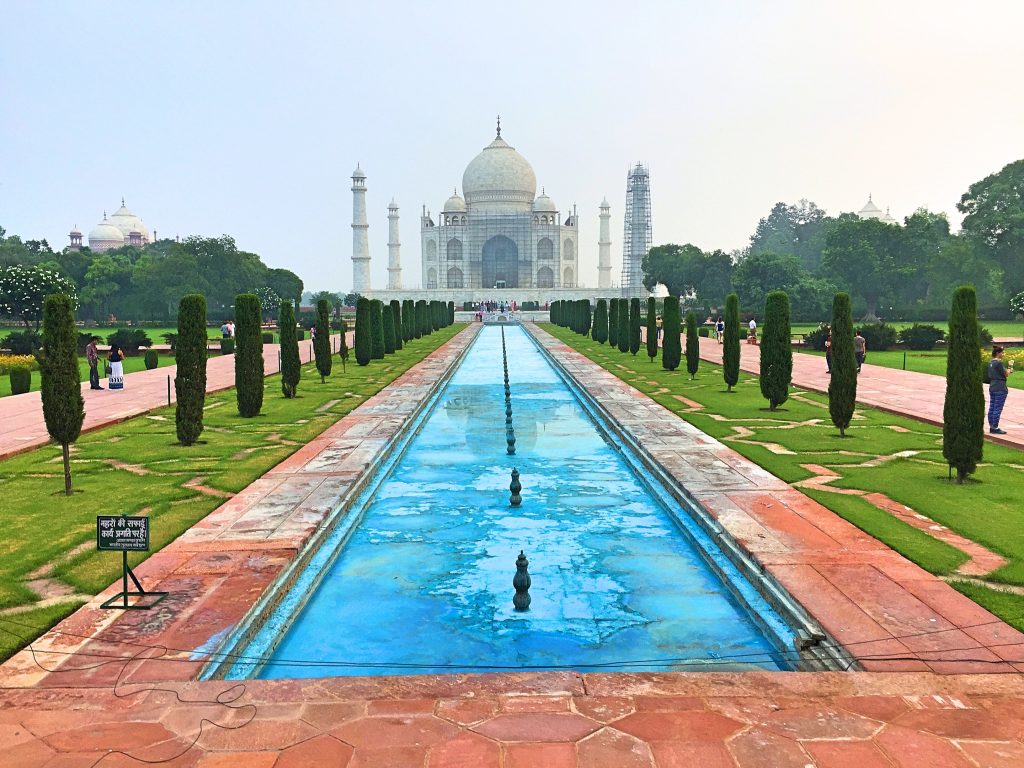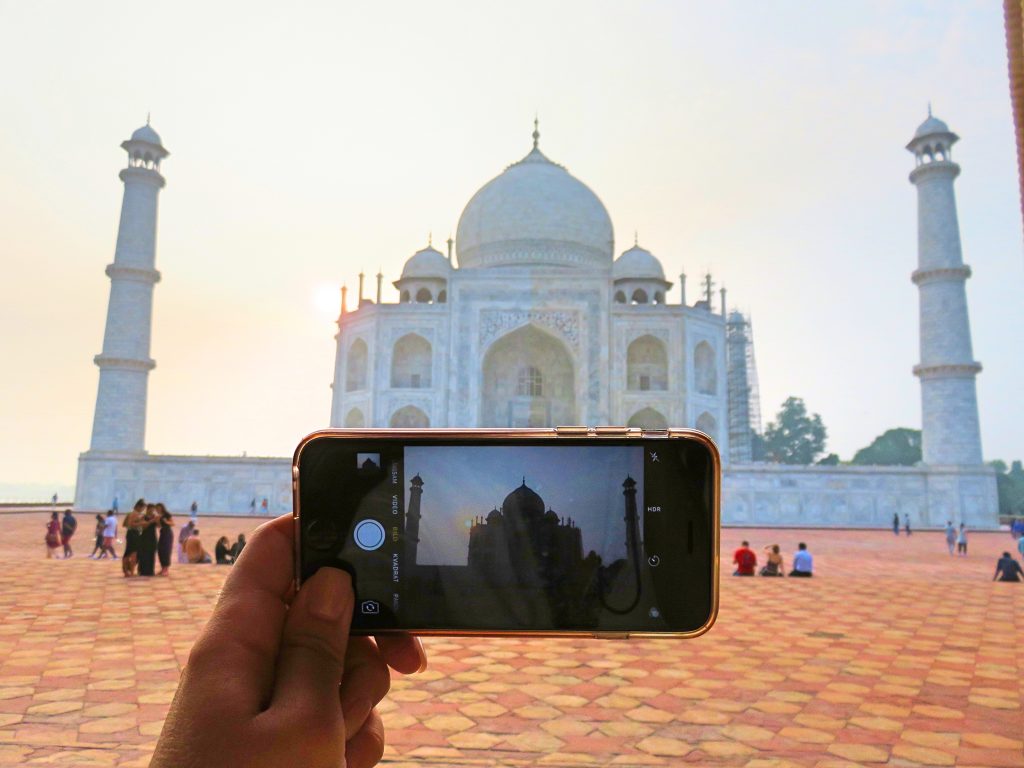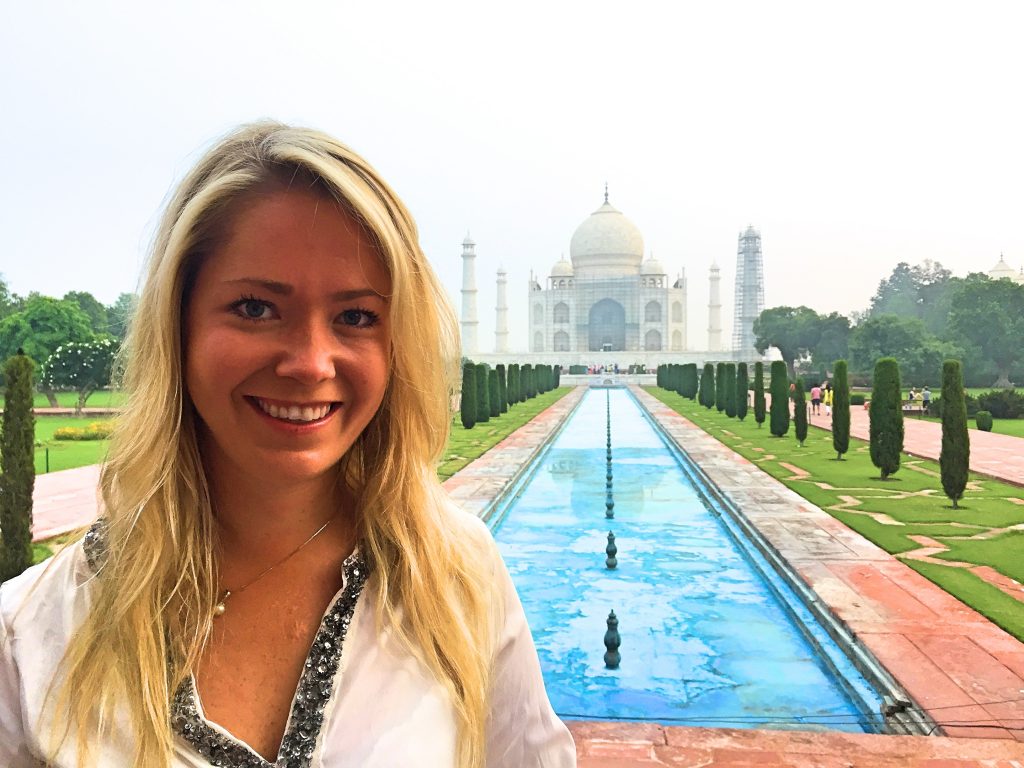 2. Get a ride to the entrance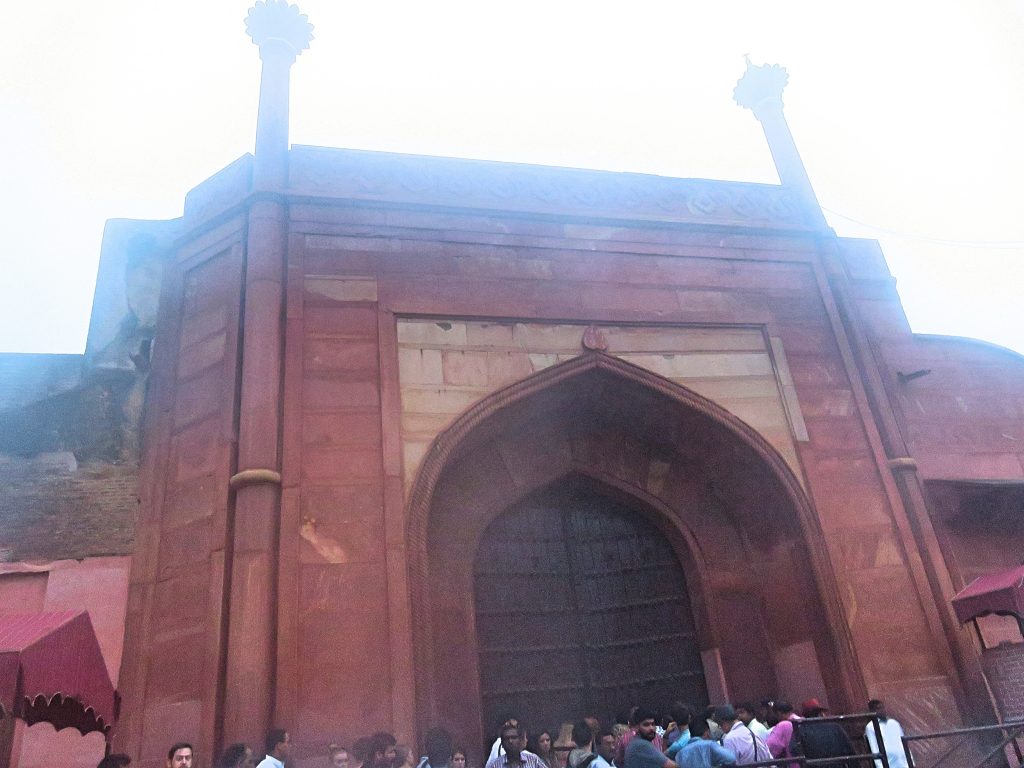 Our driver dropped us off at the main entrance where you buy tickets for Taj Mahal. After this main entrance they are not allowed to drive you. Here you buy your ticket for 1000 rupies (about 12 Euro) and that includes a water bottle and shoe protection. Please note that you are not allowed to bring your own water or any kind of food. Outside the main entrance there are a lot of Indians who want to take you to the next entrance for a penny with a bike taxi Tip! You can get free ride in a golf car but they run on a schedule or when the car gets full. If you don´t want to wait, it's worth taking a bike taxi to get on time if you plan to come to the sunrise. You can also walk to the next entrance, but it takes about 10 minutes to walk. Above you see the entrance to Taj Mahal where the queues begin for security check.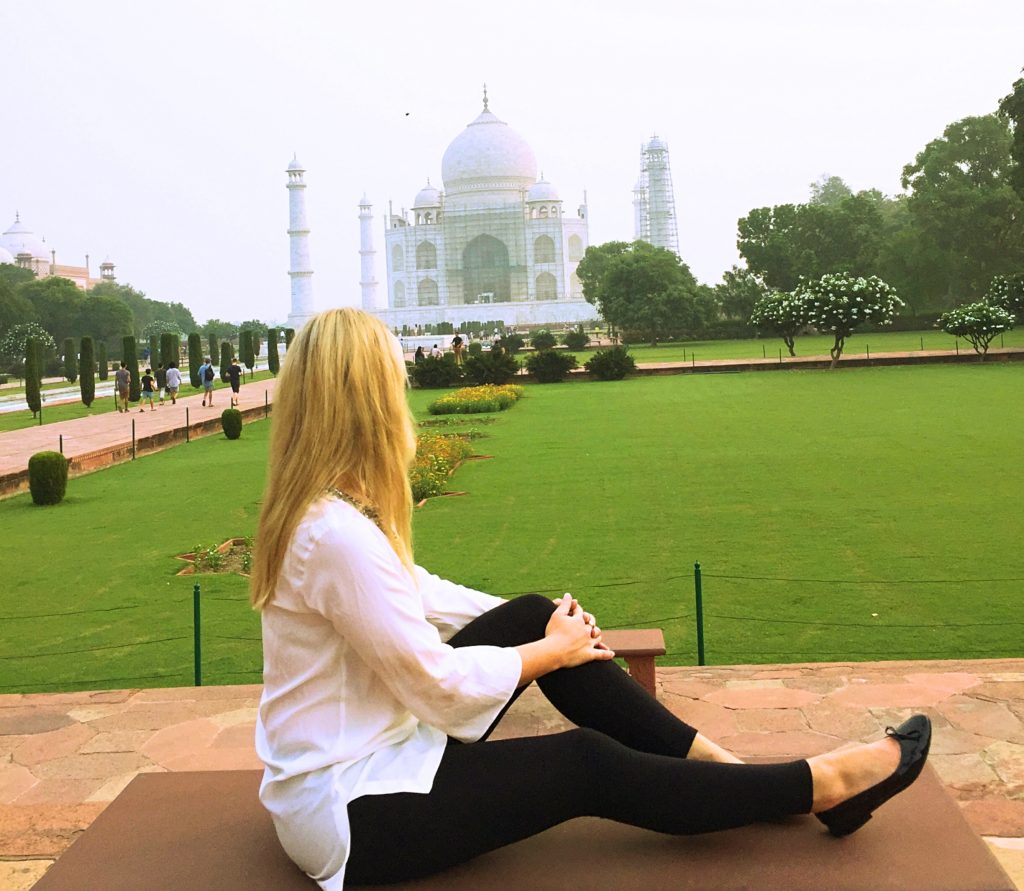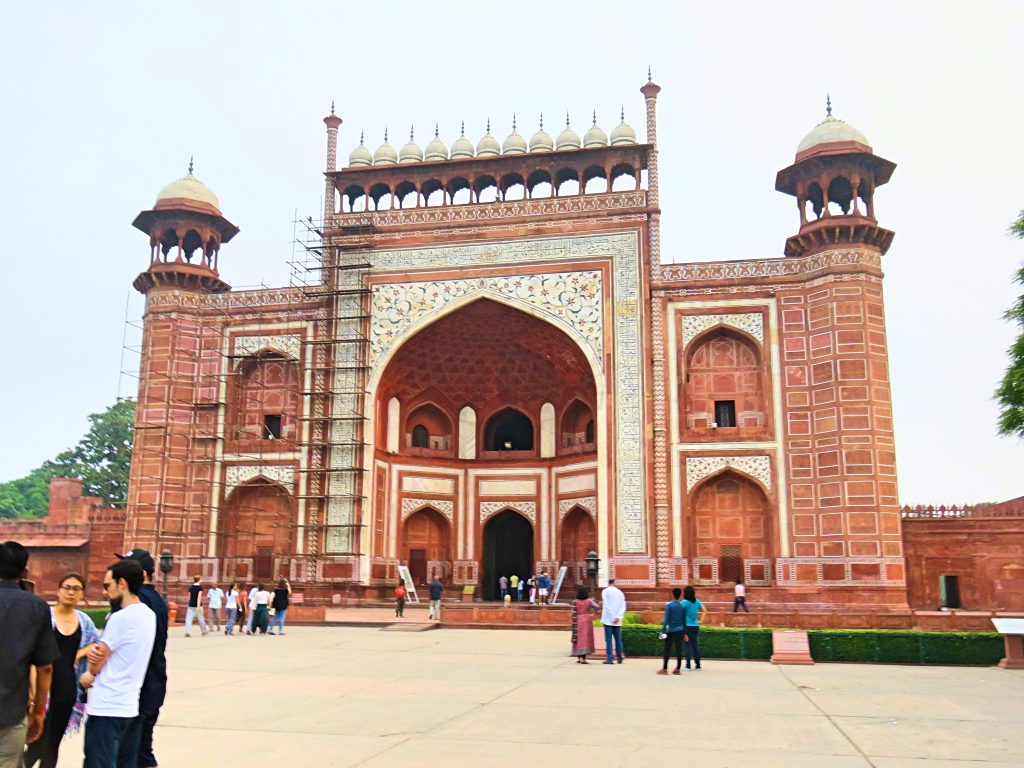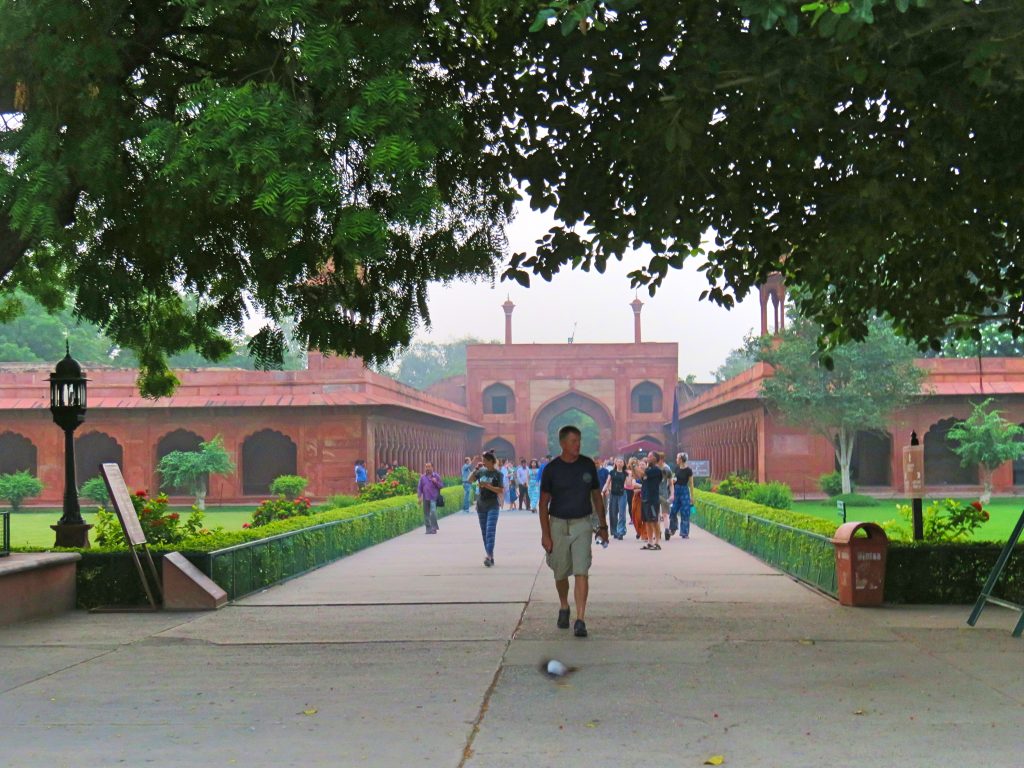 3. Eat before your Taj Mahal visit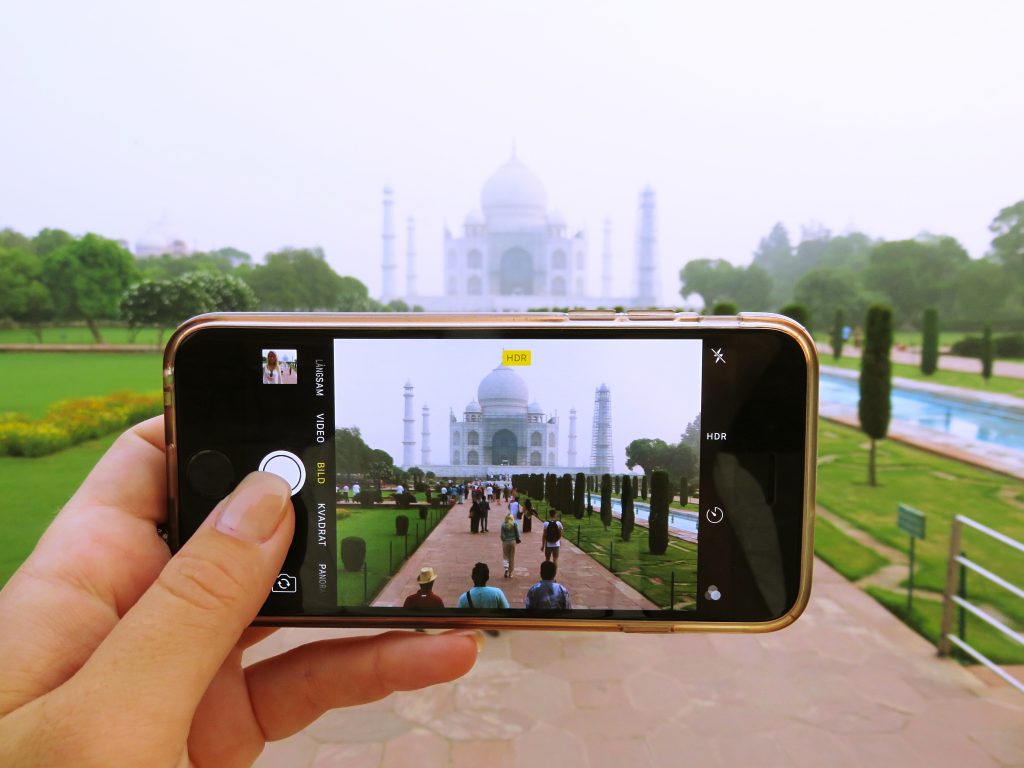 If you plan to see Taj Mahal early in the morning, I recommend eating breakfast or something small before you arrive. It's hot and 1 bottle of water is not enough until you feel out of energy while walking around. Please note that you are not allowed to bring your own food, snack or drink in the area. Try to get something in your stomach before you get here. You will feel dizzy later in the day otherwise.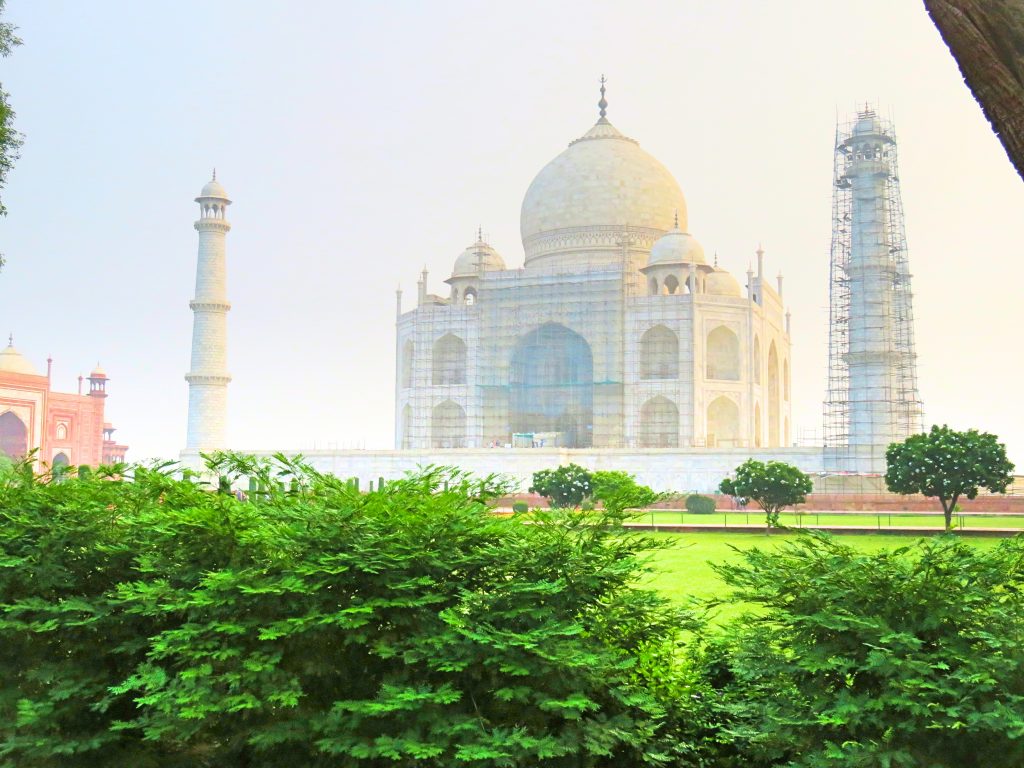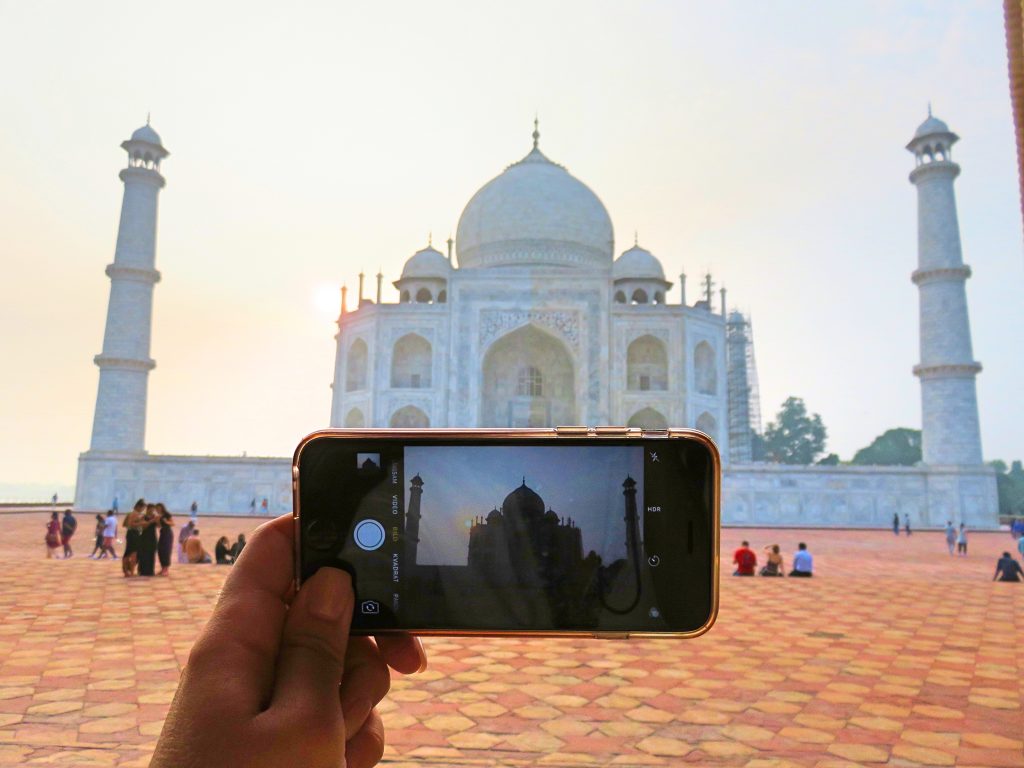 4. Have as little as possible in your bag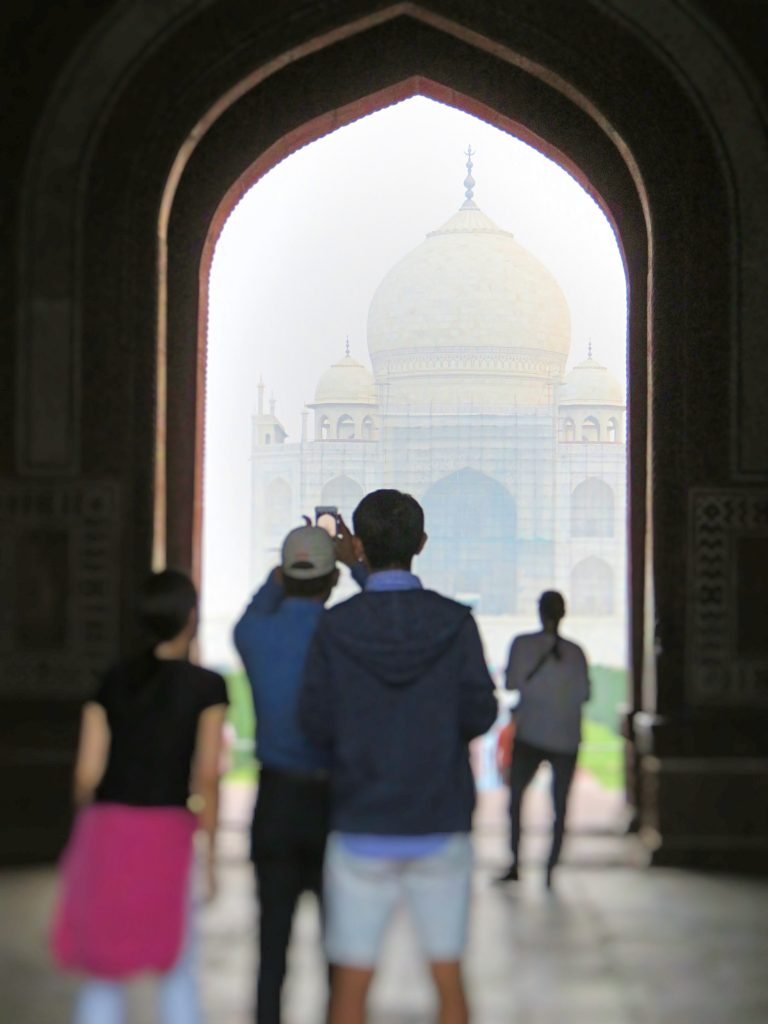 The security takes time to go through, so have as little as possible in your bag. Leave the guidebook at home, they will take away from you otherwise and have absolutely no food with you, you will get rid of it at once.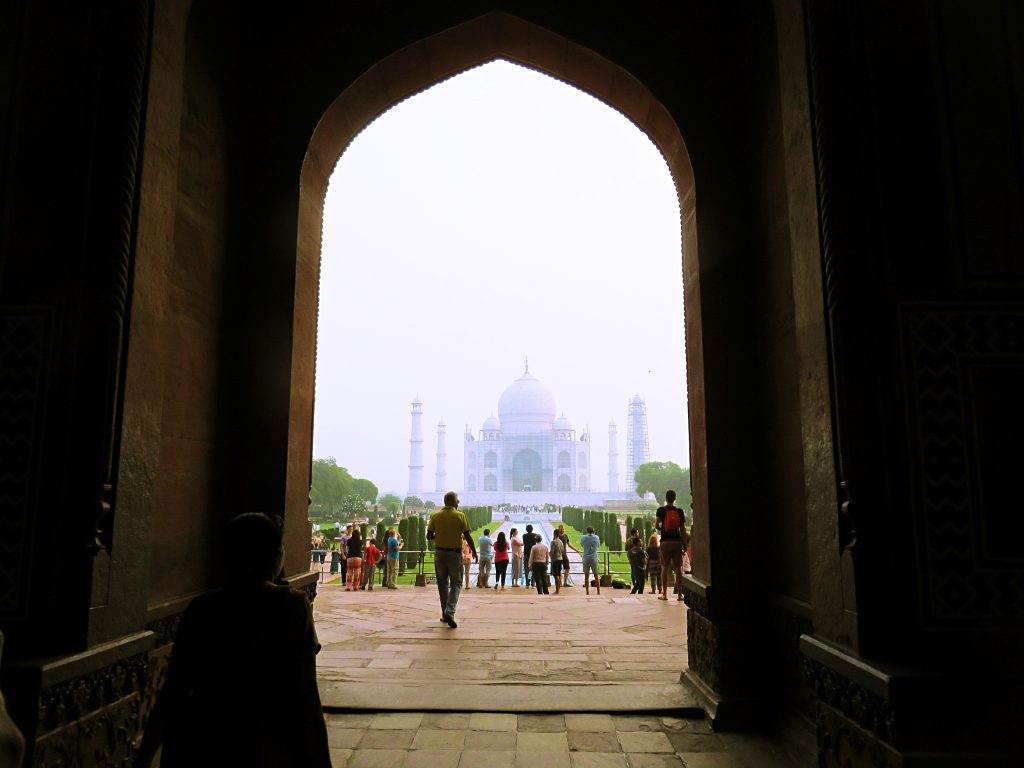 5. Guided tours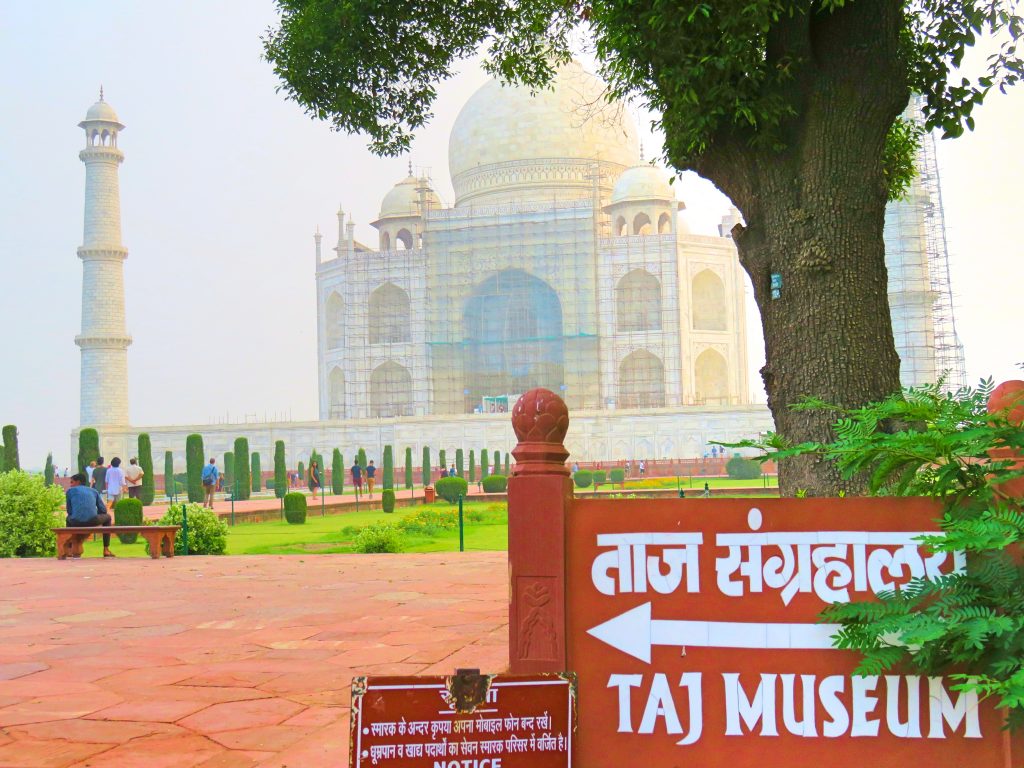 There will be a lot of Indians asking if you are interested in a guided tour. Do not take a guide if you want to walk around yourself. They will ask you 100 times even if you say no. My tip is to listen on other guides when you stopping for photography. Then you get the little information you need, while you don´t have a guide that follow every step you take. Personally, I feel stressed by having a guide, I want to enjoy the moment in my way and see and walk around in my pace. Everyone is different but please read carefully before visiting Taj Mahal to be able to enjoy your experience properly, that´s how I did.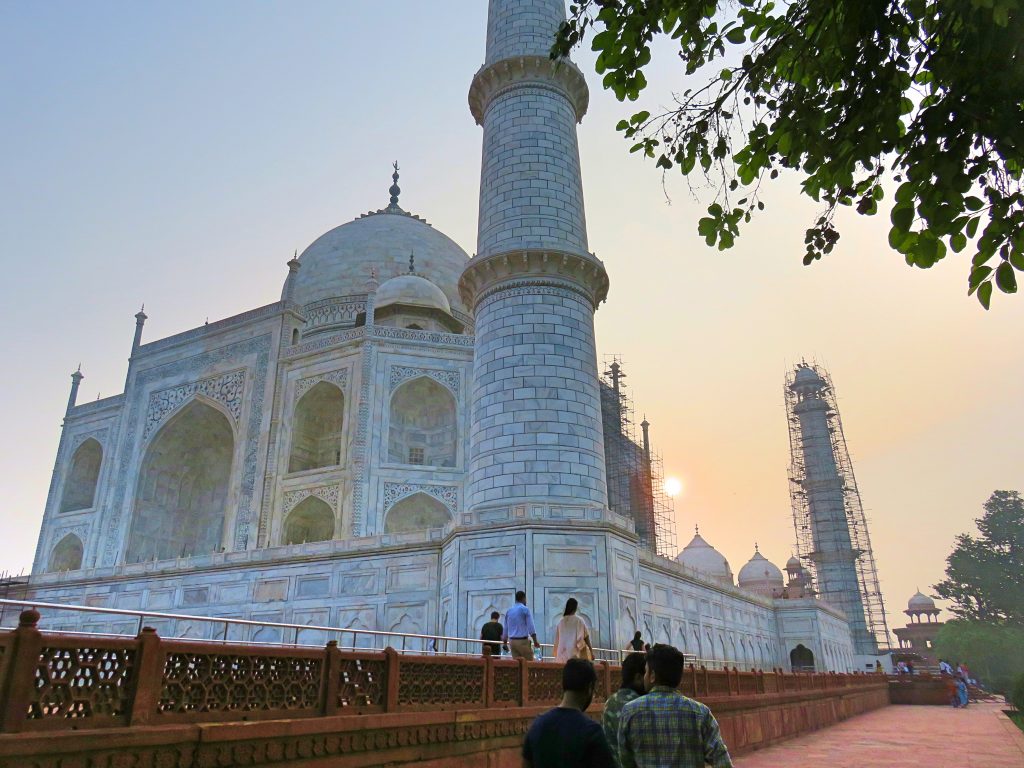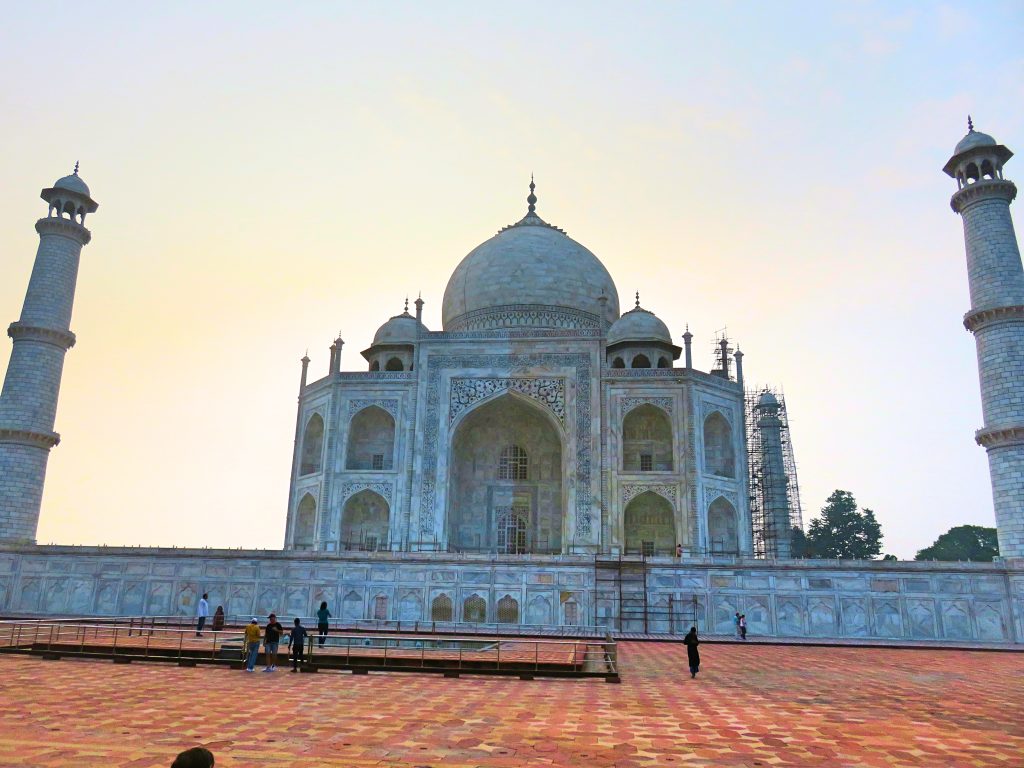 6. No dress code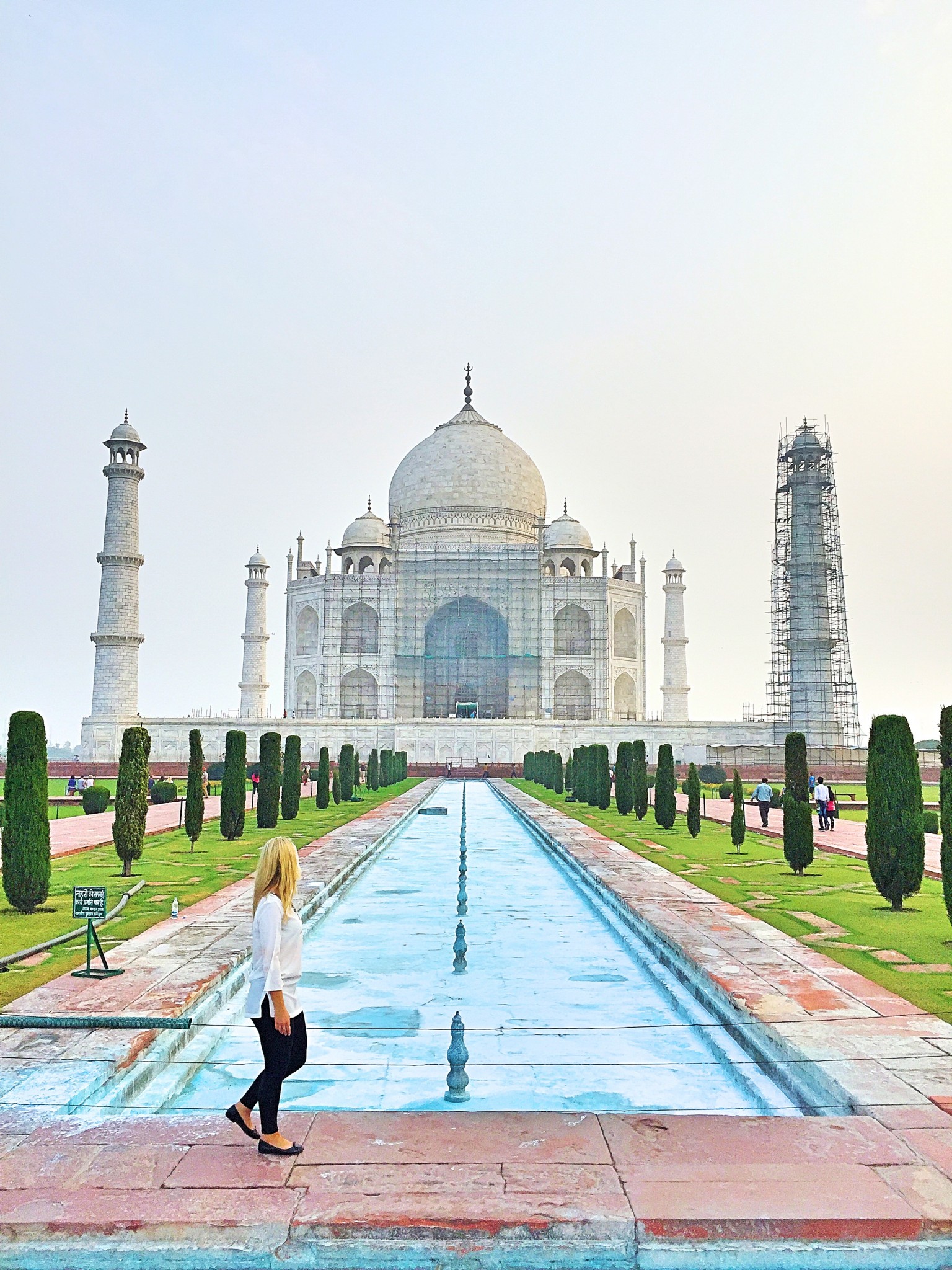 You don´t have to cover your shoulders and knees, which I was 100% sure about you had to, but not here. You can walk around in linen and shorts, or a short dress, there is no dress code here. It may be good to know!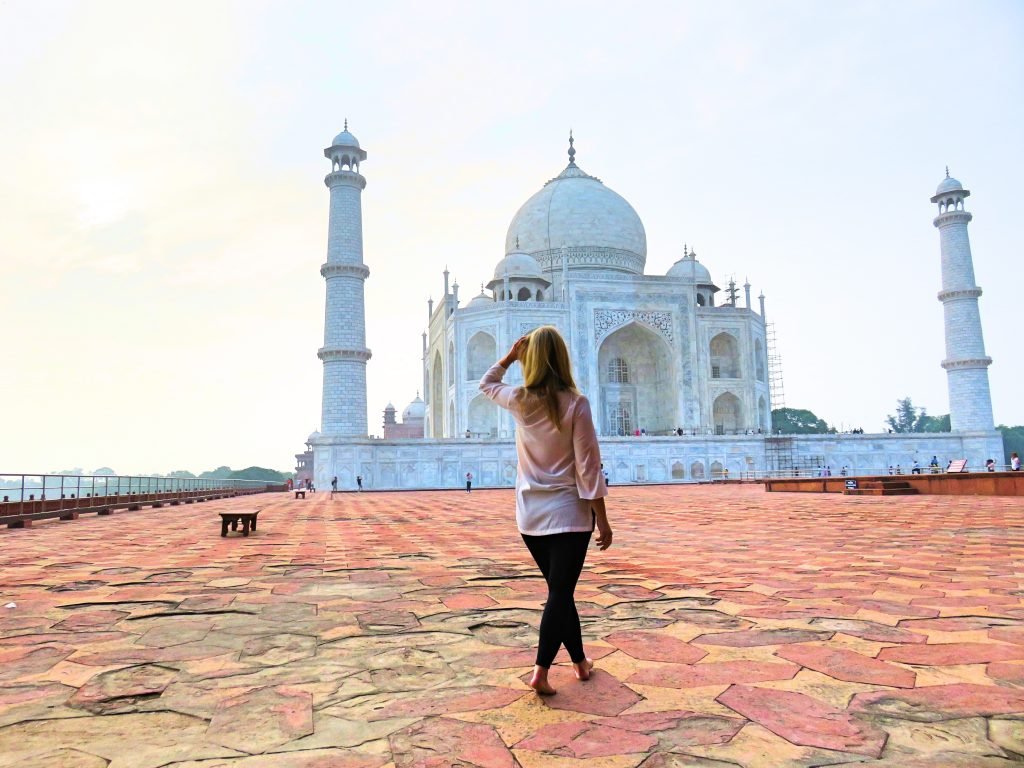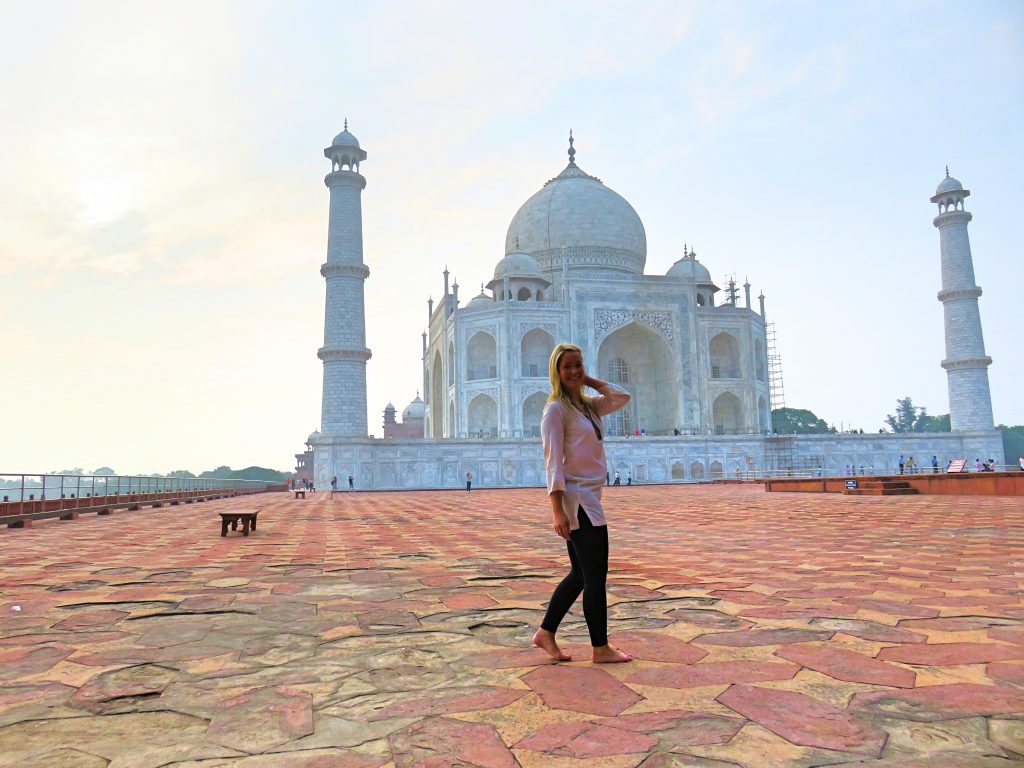 7. Restrictions on images
There is no dress code, but there are restrictions on how to take your photos. For example, you are not allowed to take so-called "jump pictures". We managed to do it anyway until a security guard came to us and said that it was forbidden. Tough luck, we had already taken the pictures. But it may be worth thinking about when you are there.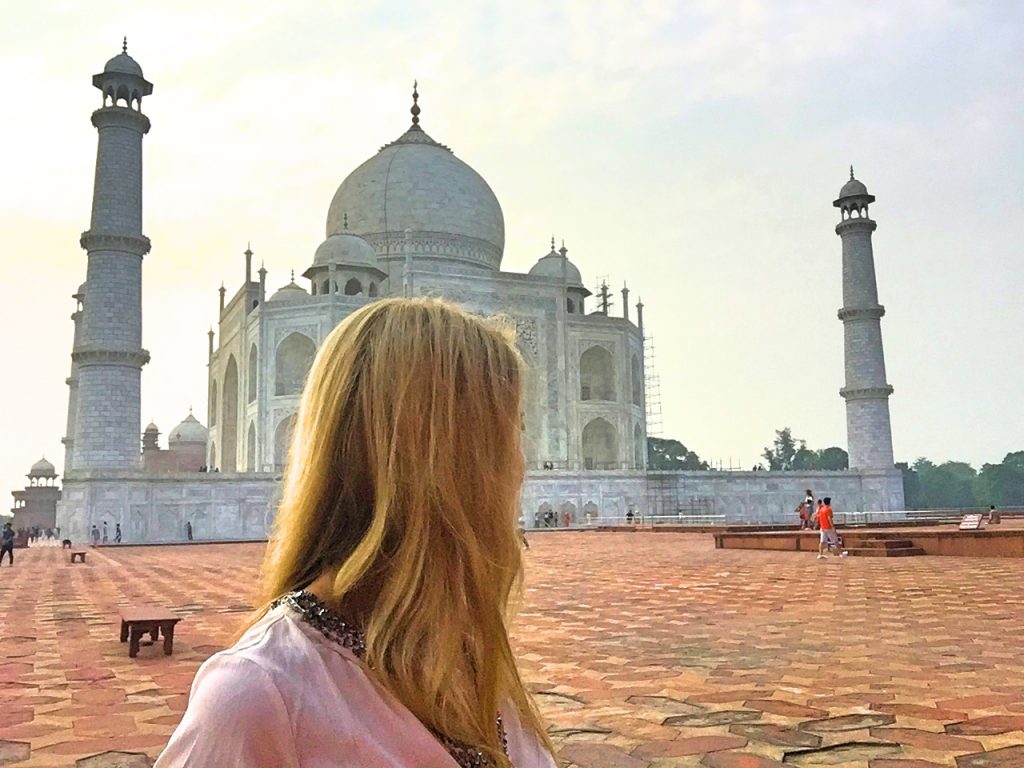 8. Enjoy Taj Mahal

It is forbidden to sit on the lawn in front of the Taj Mahal but instead sit next to one of the 4 piles and enjoy the mausoleum you have in front of you. I usually do that in my experiences. Enjoy the environment and just try to enjoy the moment you have right there right now. How awesome isn´t that! You can also sit next to one of the red mosques on either side of the Taj Mahal. There is most of shades, which is nice when it gets very hot.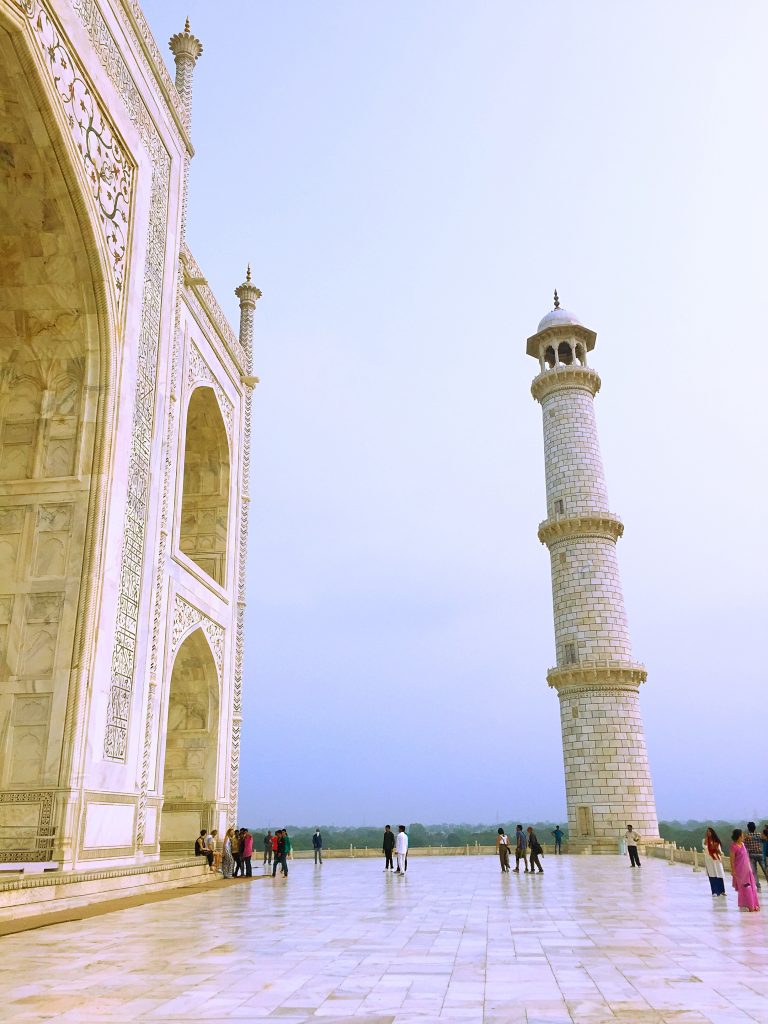 9. Bargain!
Are you as crazy in souvenirs as I am? 🙂 Outside the entrance where the bicycle taxi stops, there are plenty of small shops and souvenir shops. Do you want to buy something you have to bargain, bargain, BARGAIN – they take about twice as much of the price as what it really costs, so be tough when you're bargaining, you can get it down to the price you want to give. If not, you leave and they will call you back to the shop and you get the price you want to give.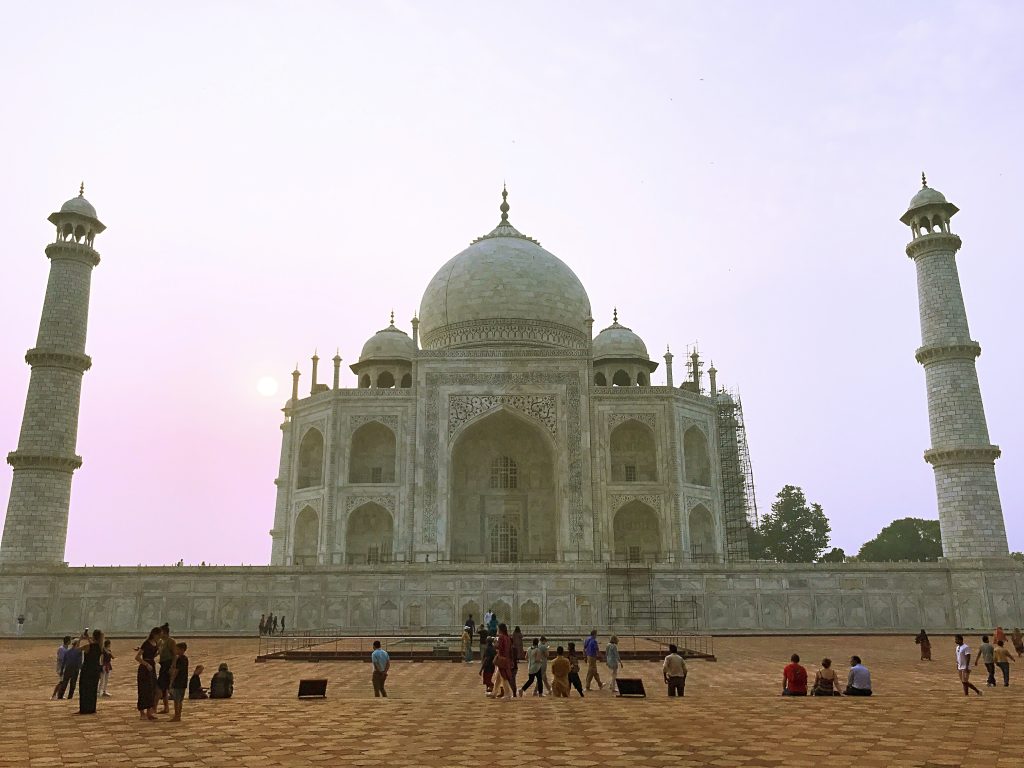 10. Do something extraordinary- Go on a fishing boat!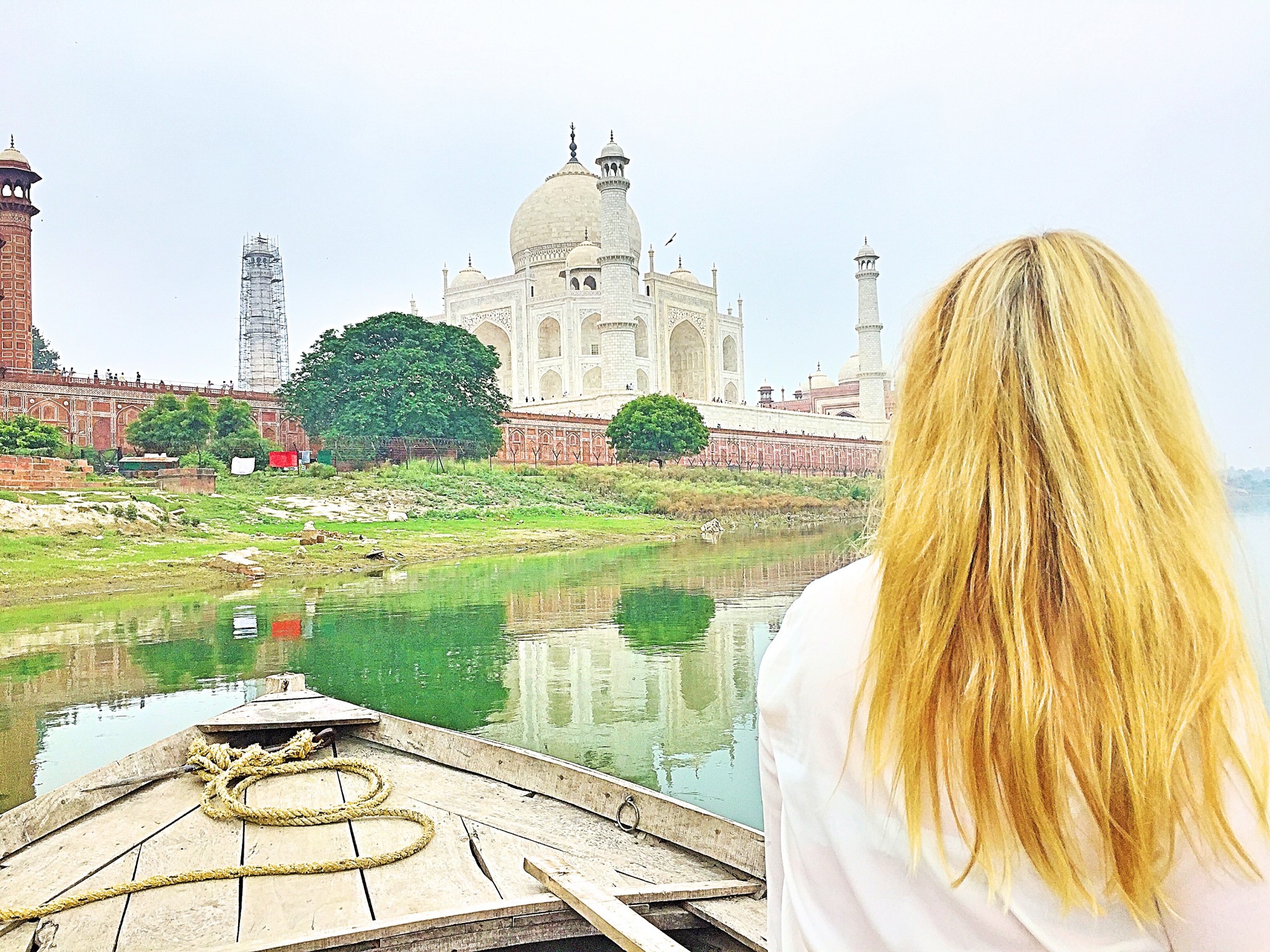 When you feel that you seen everything you want to see and do in Taj Mahal, I recommend not feeling that yet. When you get out of the entrance (where the souvenir shops are located) you take left and walk around the whole Taj Mahal. Go on the road that caresses the building for about 300 meters and it will lead you down to the water. I felt many times I wanted to turn around but just because we were two people I dared to go, but my doubt was there many times just because I think from a security point of view as a girl.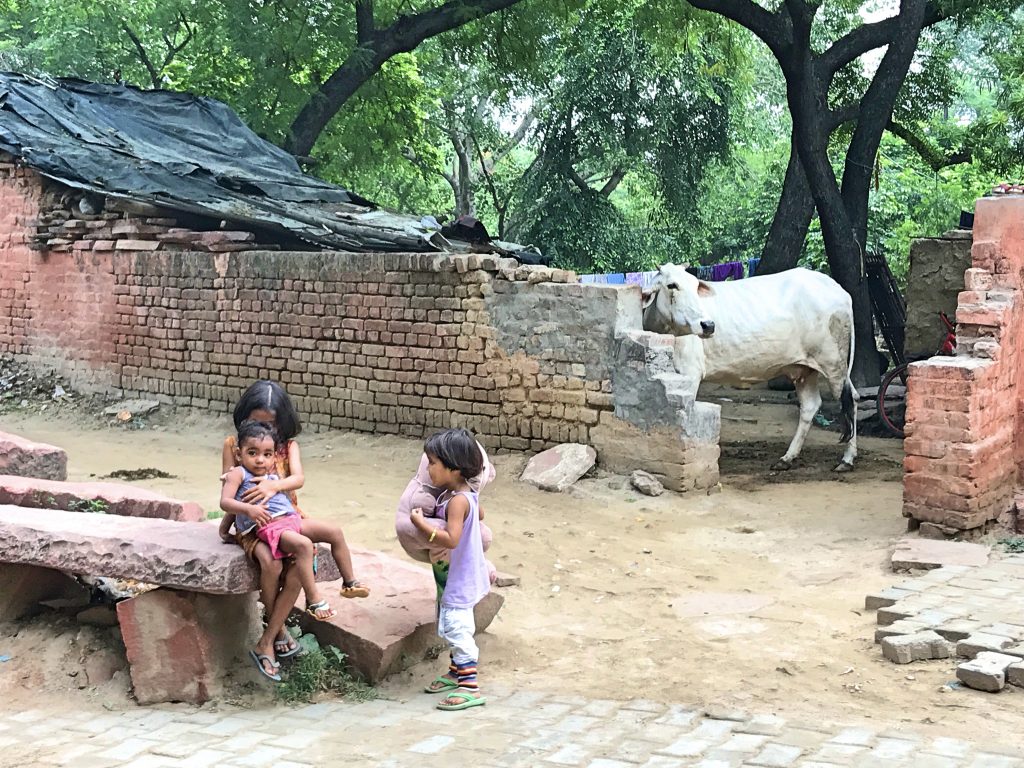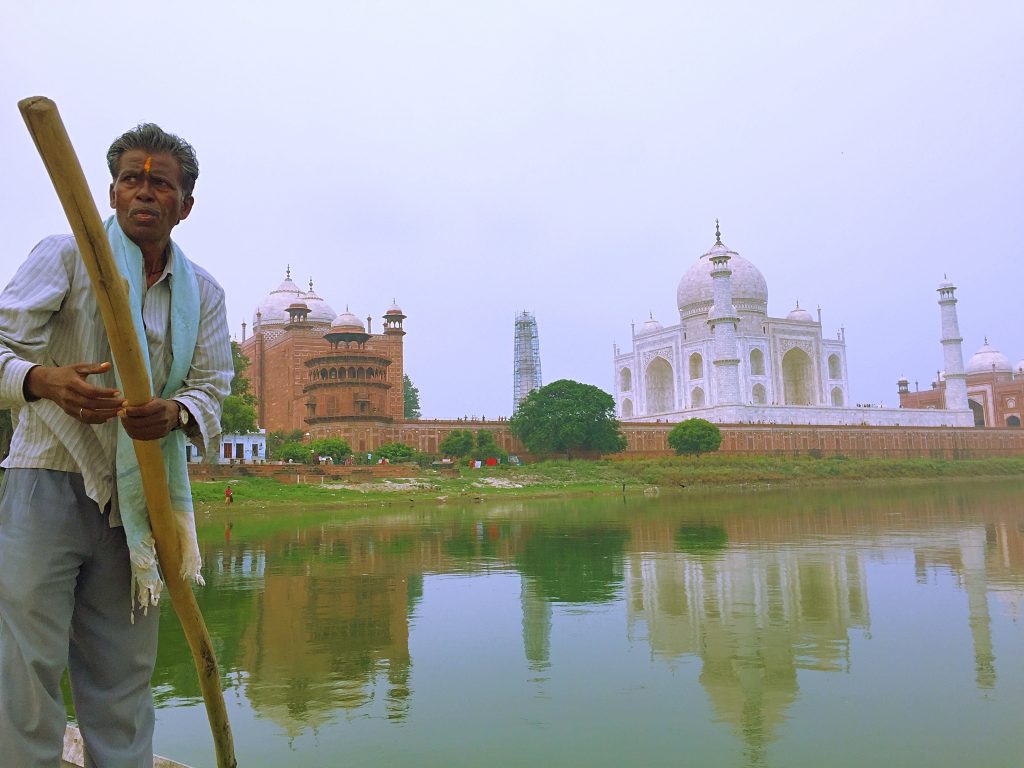 When you coming down to the water, point at the fishing boat (or show one of my pictures) and ask to go out on it to see Taj Mahal from another angle. It's unbeatable and you get different pictures than everyone else 😉 This was absolutely the BEST thing on the whole trip! 😀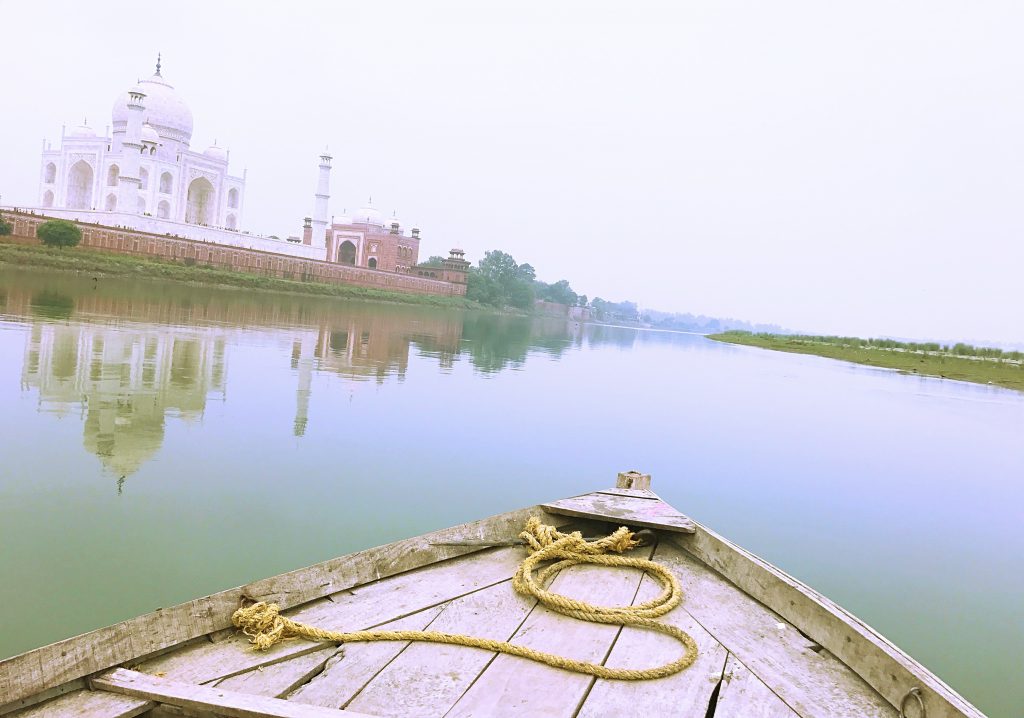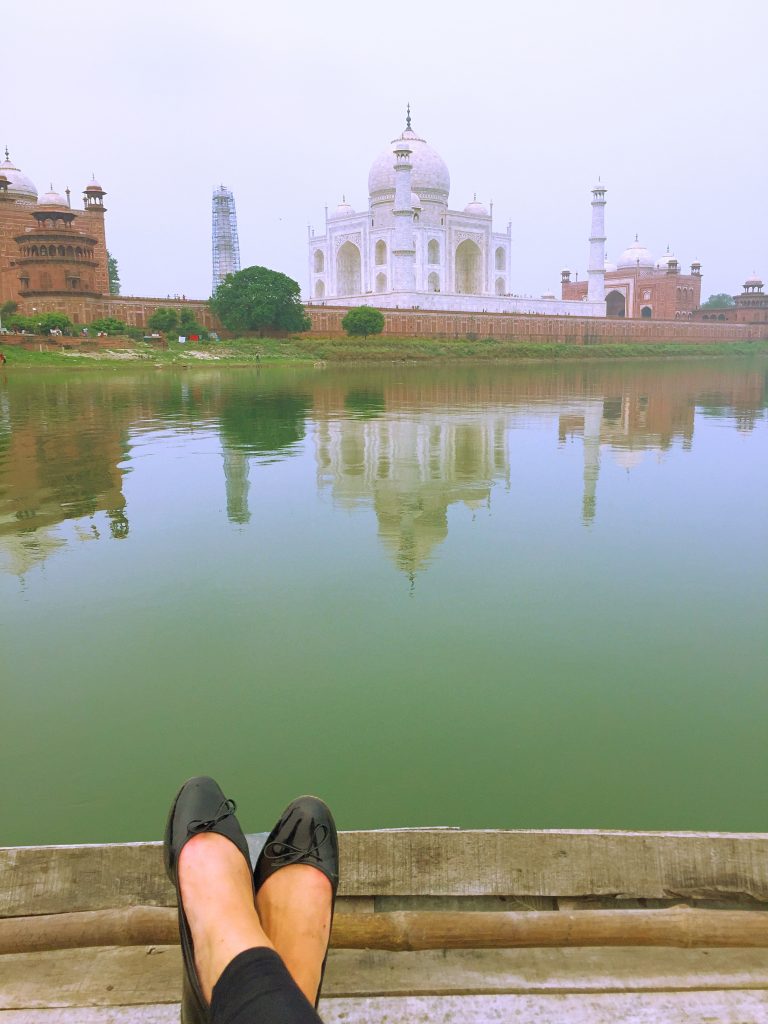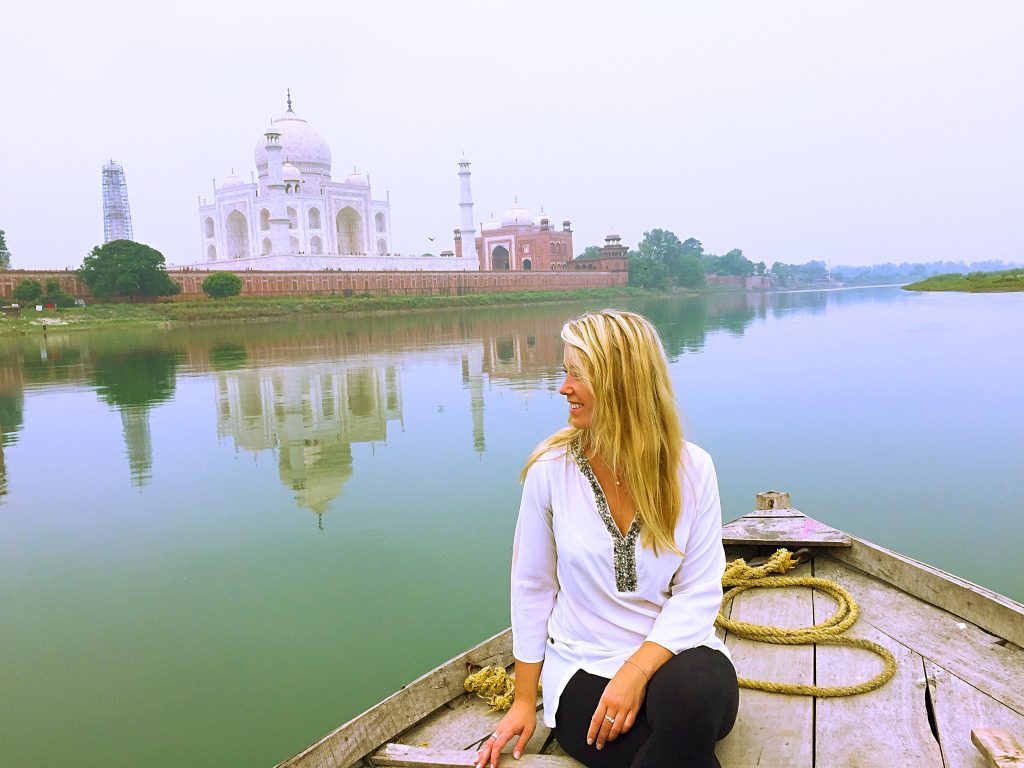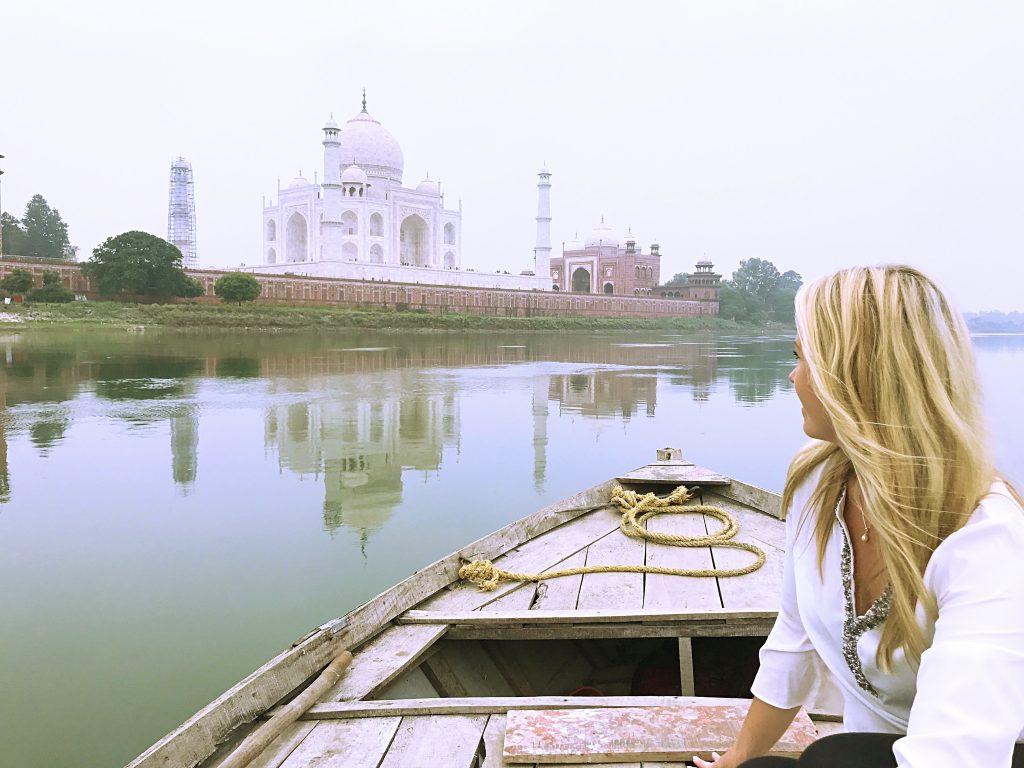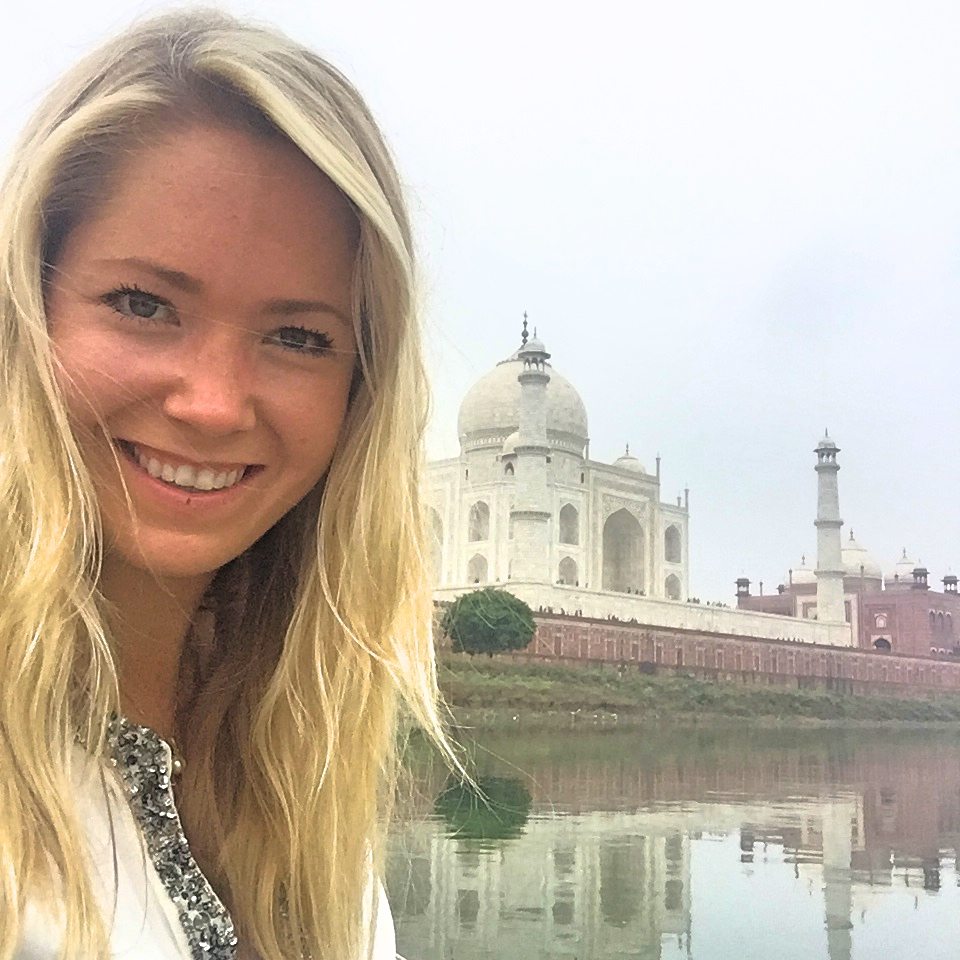 The fisherman will start at 500 rupies (about 6 Euro) but I managed to bargain it down to 300 rupies for 2 people (about 4 Euro). The whole experience takes about an hour and the fisherman is very friendly and will take pictures of you. If you have time left, this is an absolute MUST! 😀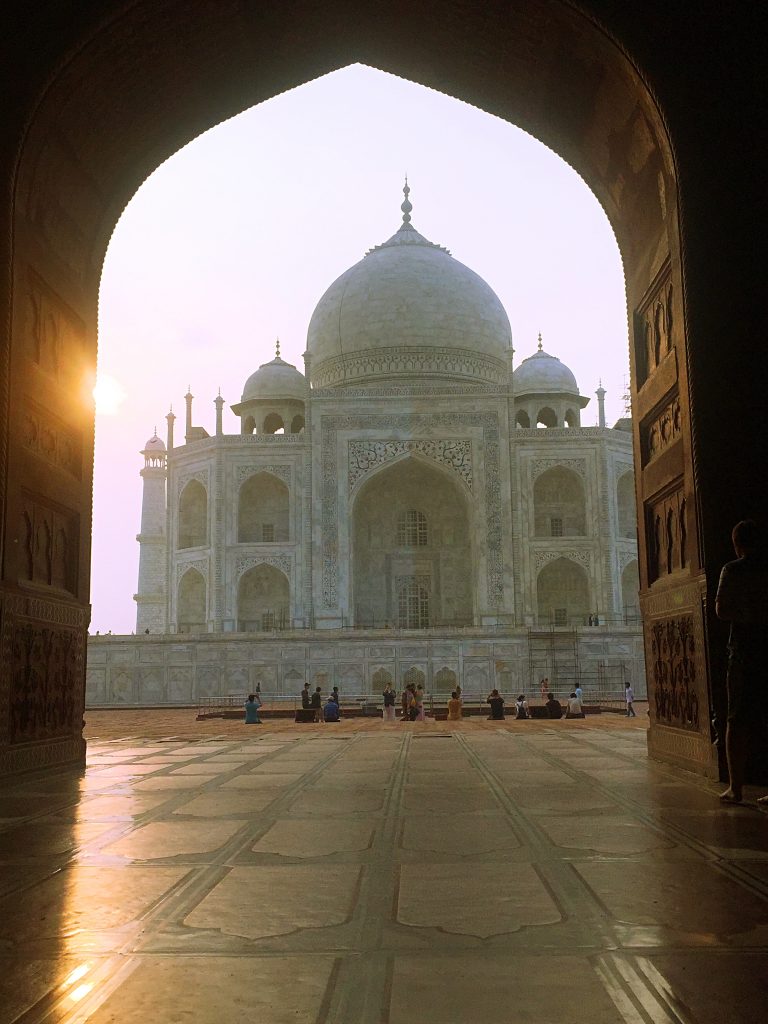 Have you been to Taj Mahal in India, how was your experience?
Happy Travels!
//Charlotte