My Ultimate Travel Guide to Cape Town, South Africa
I have visited South Africa many times and been several times in Johannesburg, Pretoria, Cape Town and Port Elizabeth. I have also done a road trip along the coast and jumped bungee jump at Bloukrans Bridge and I've visit the Kruger National Park to see "The BIG Five". It's been amazing experiences and I want to go back soon again! That's why I want to share with me my BEST Tips what you MUST see and do when you are in Cape Town.
My Sightseeing Tips for Cape Town in South Africa!

Here are my Top 10 Sightseeing Tips to do in Cape Town:
1. Table mountain
2. Camps Bay
3. Boulders Bay
4. Cape point
5. The Cape of Good Hope
6. Signal Hill
7. Bo Kaap
8. Robben Island
9. V&A Waterfront
10. Wineries
1. Table Mountain
Table Mountain is a must to see when you are here. It's hard to miss this big mountain but it is something special to take the cable car up to the top of the mountain and watch the amazing view over Cape Town. It is the most beautiful view I have ever seen!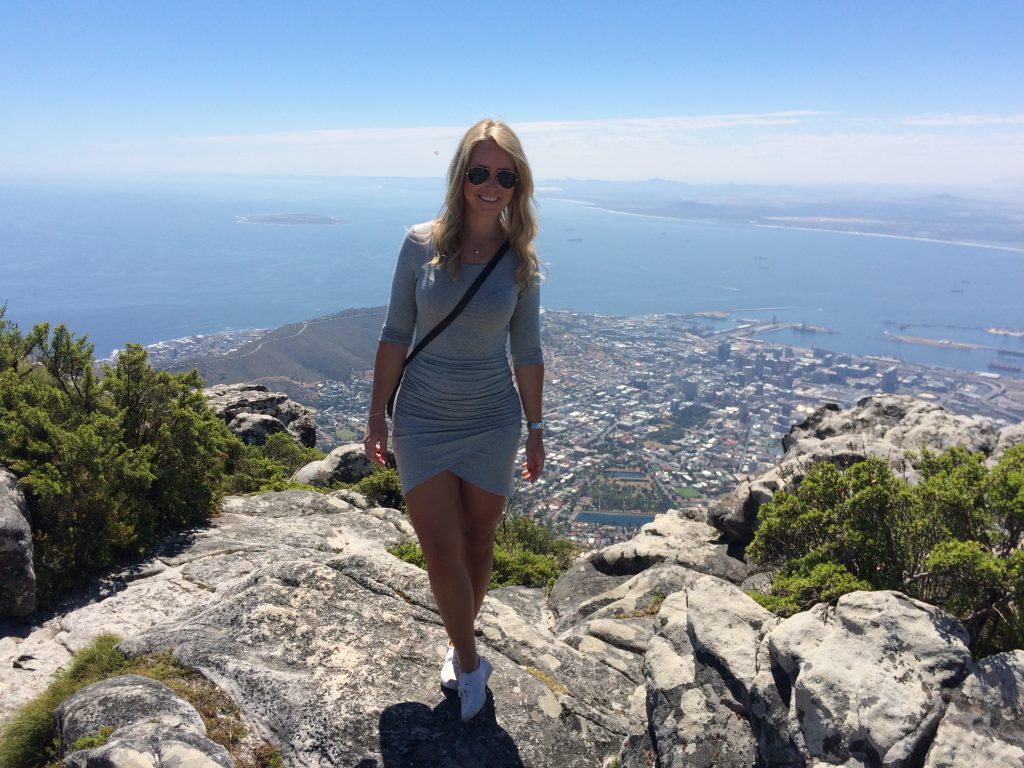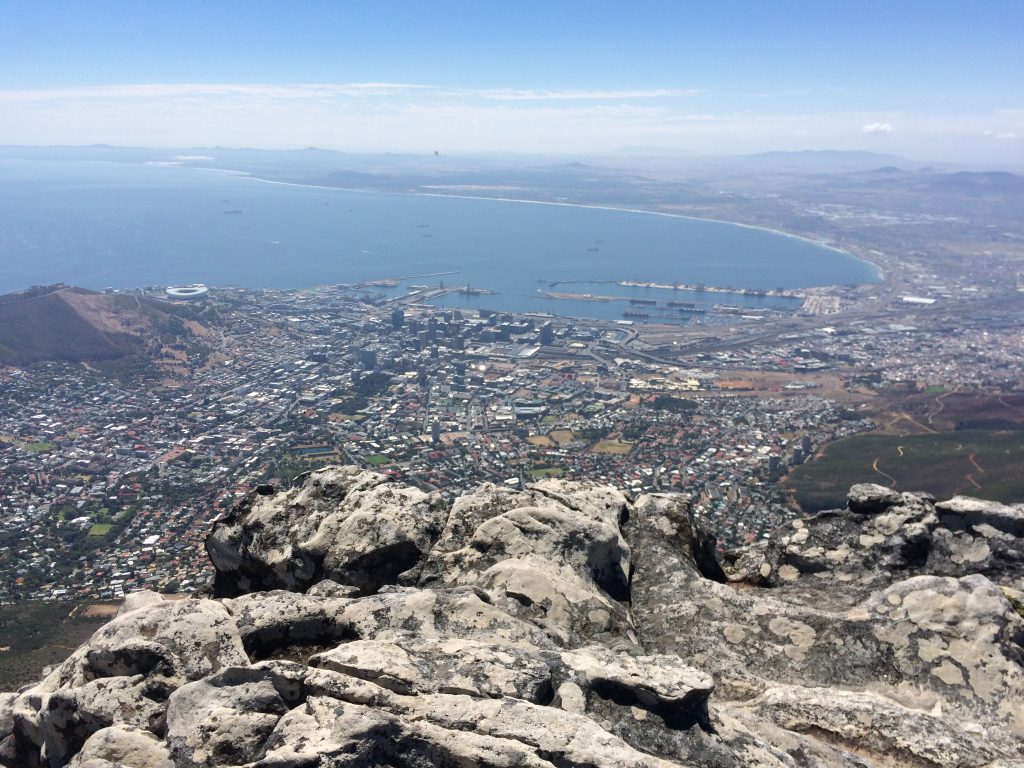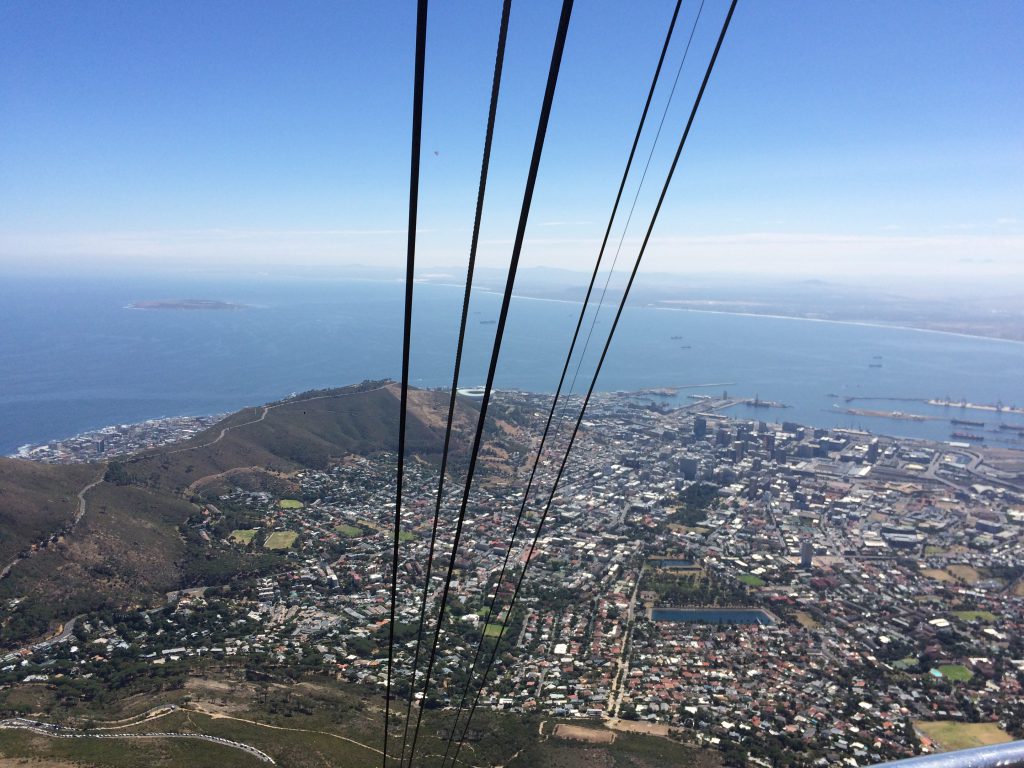 2. Camps Bay
Camps Bay is a popular beach to swim on. Along the street next to the beach there are plenty of restaurants, shopping stands, cars that want to show up and keep driving up and down the street several times and luxurious hotels. It feels like a mini Miami. Have a drink here in the sunset after a day on the beach!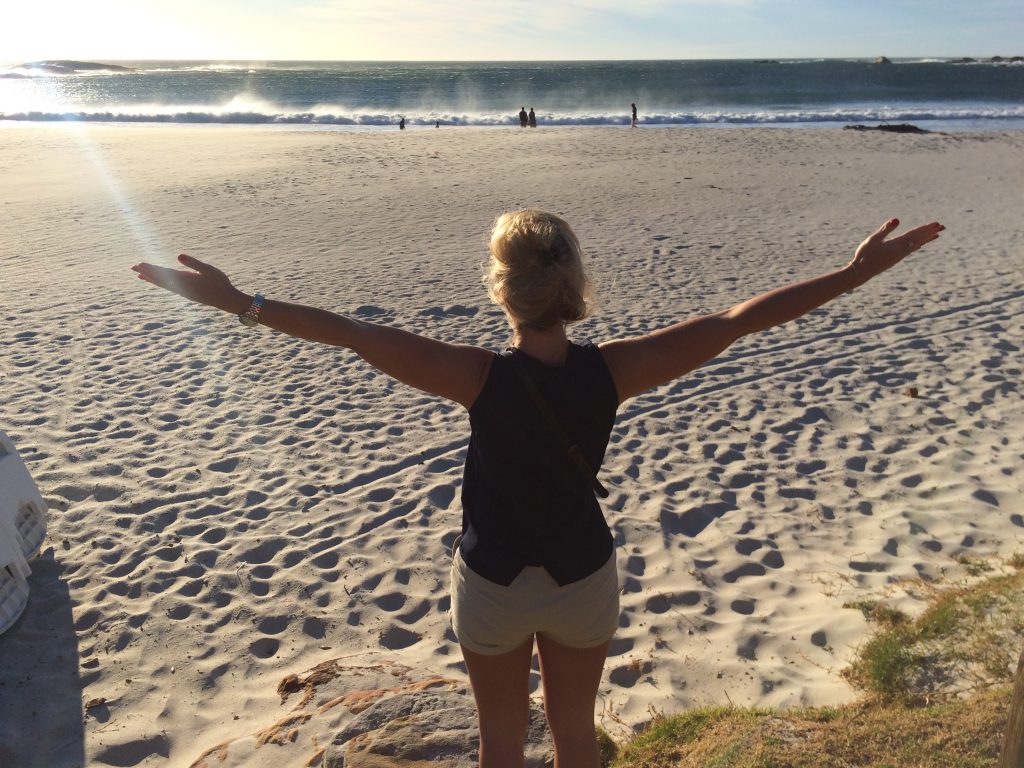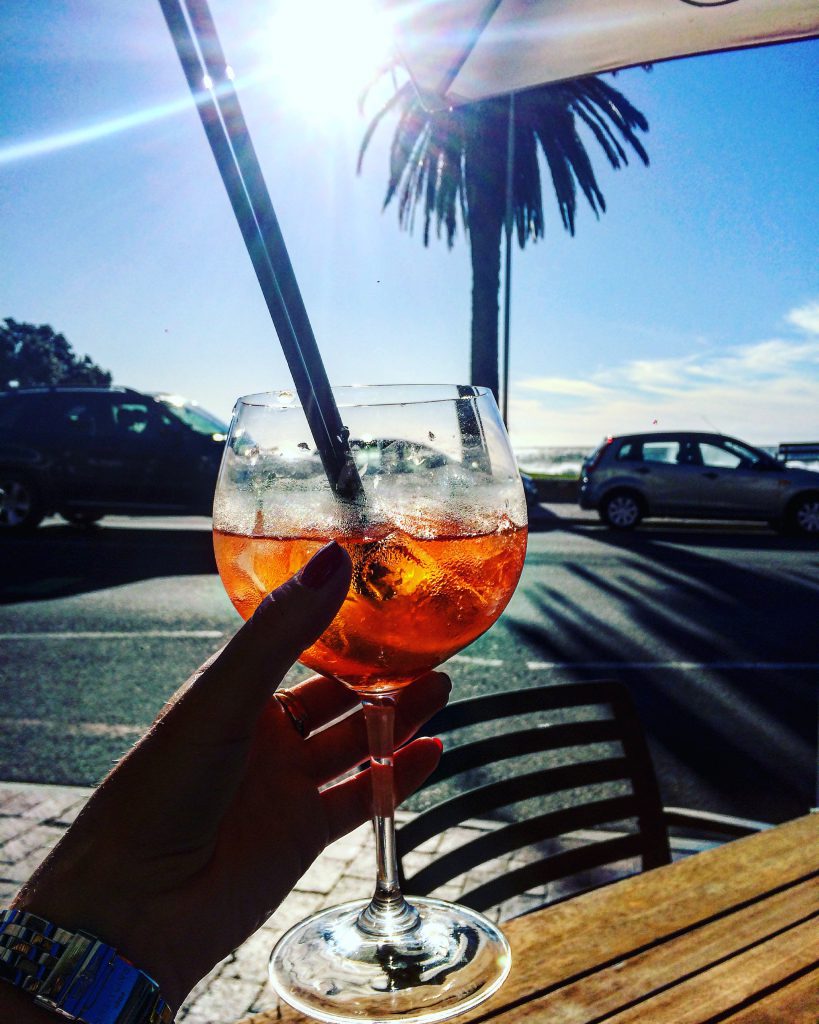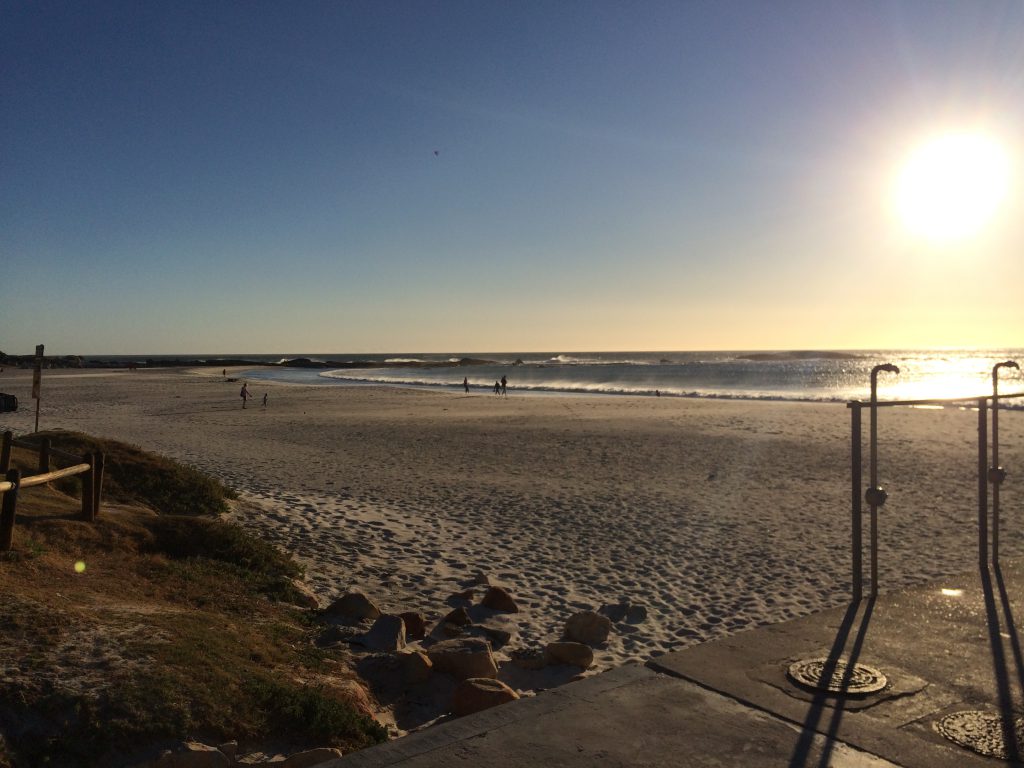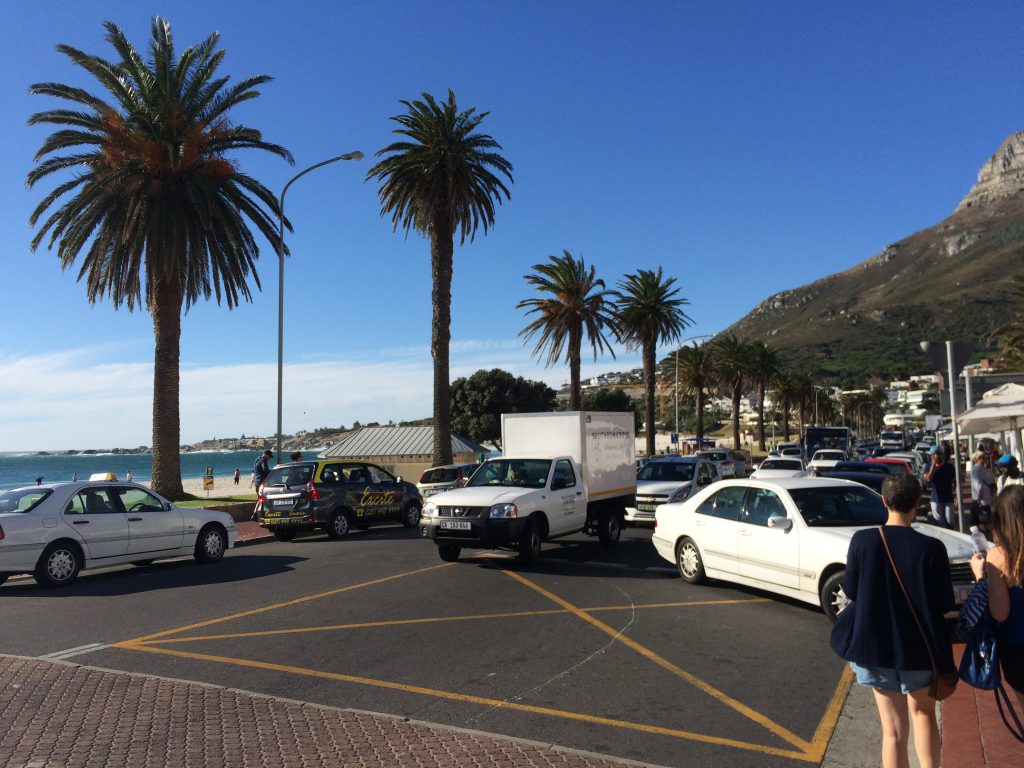 3. Boulders Bay
In Boulders Bay you will find penguins, lots of penguins. The world's cutest little animals, I think, and it is a must see them when you are in Cape Town.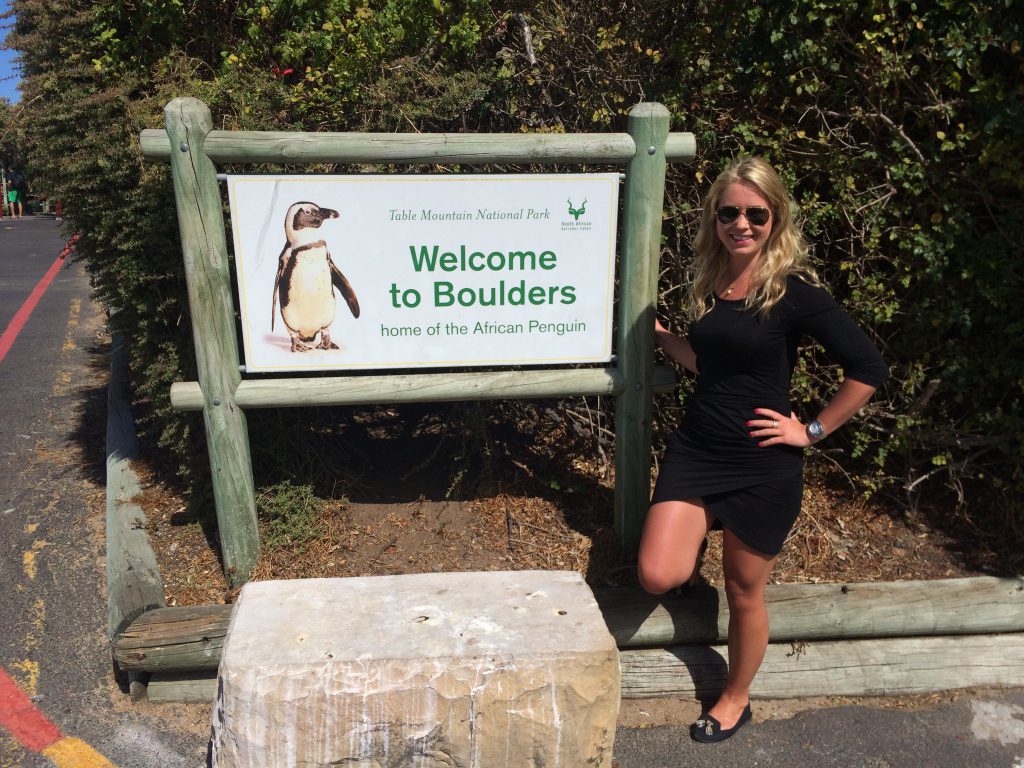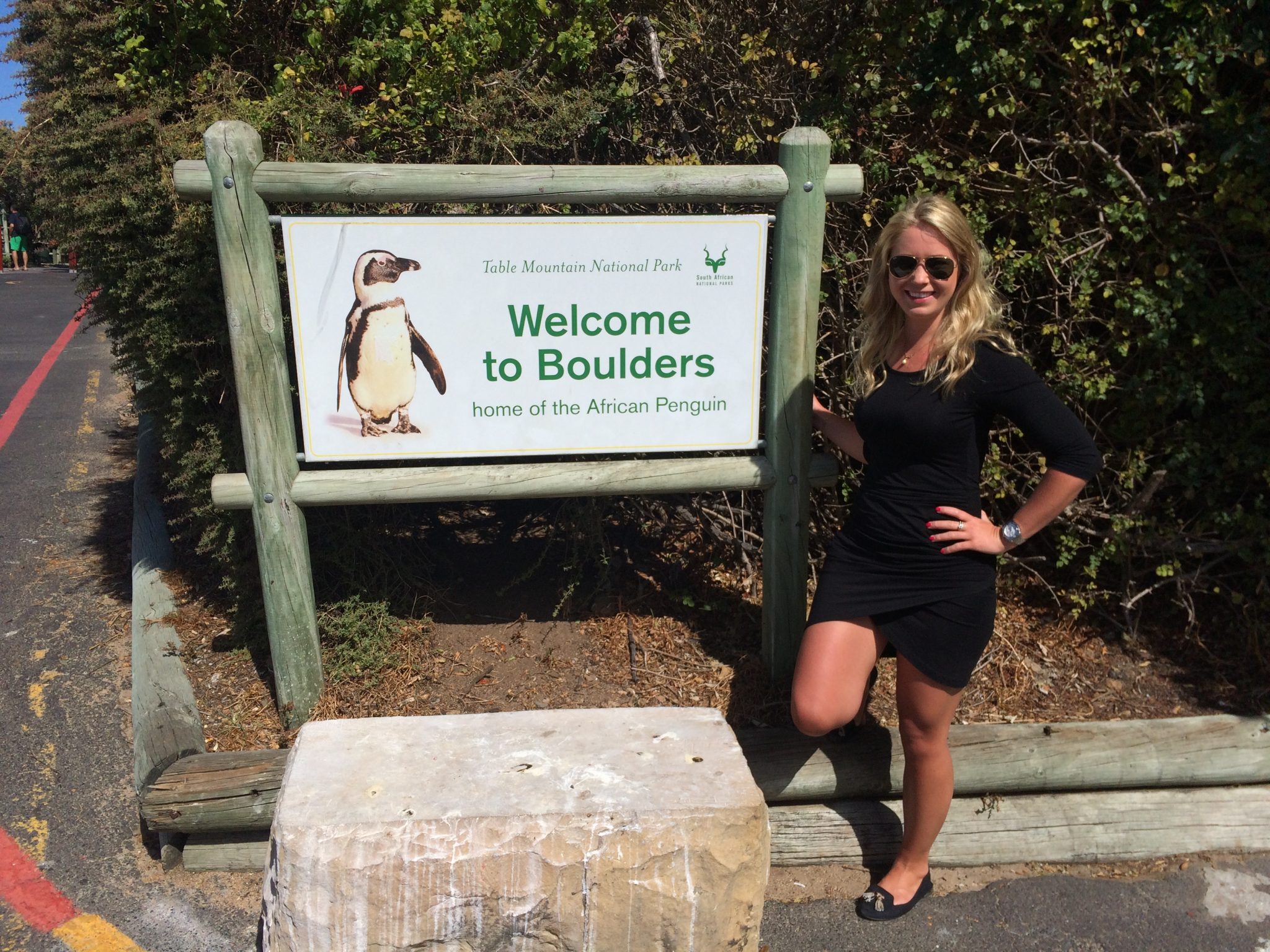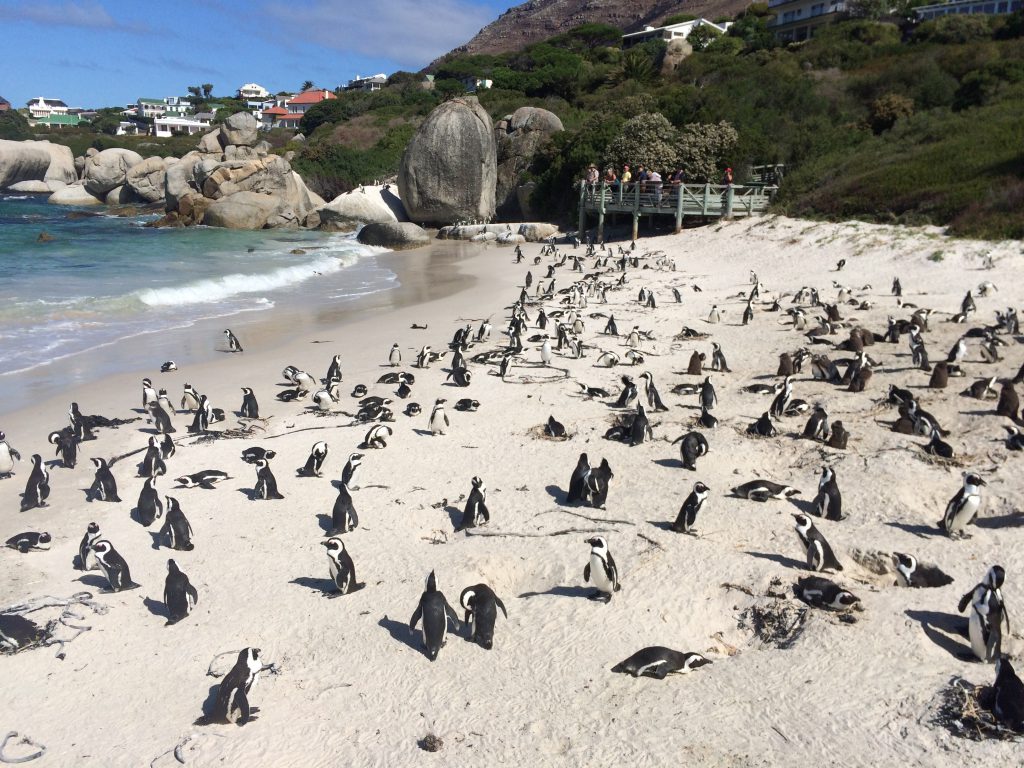 4. Cape Point
Travel to Africa's southernmost point called Cape Point. Really cool to be here on the southernmost point!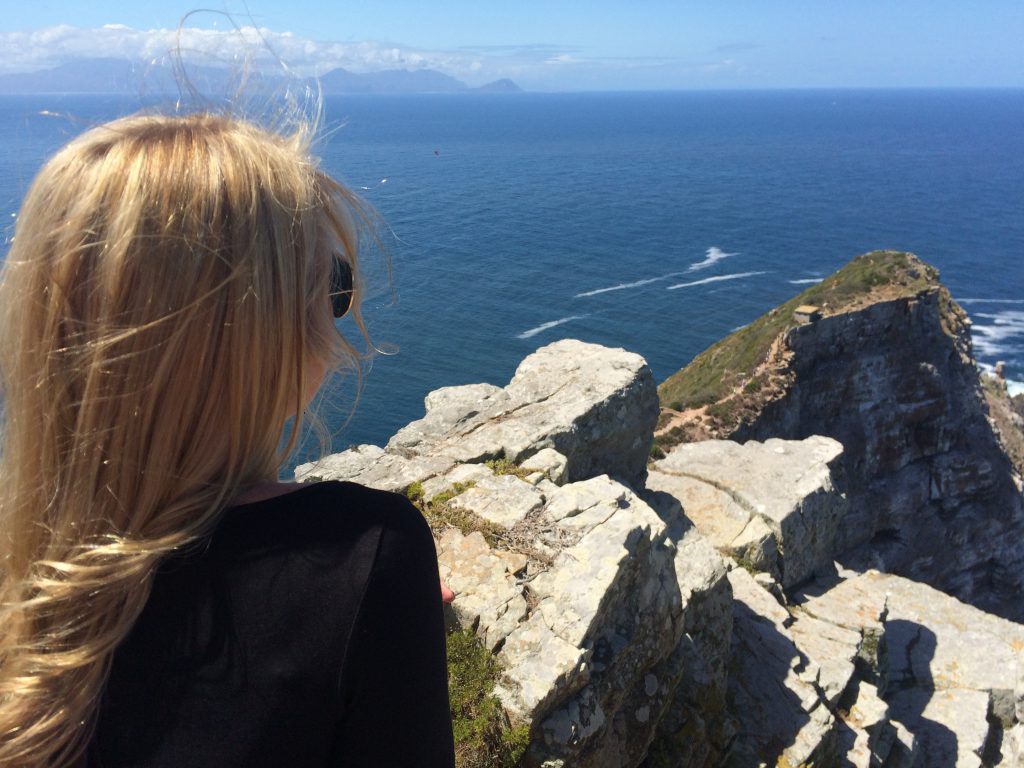 5. The Cape of Good Hope
When you are in Cape point, don't forget to visit the Cape of Good Hope which is right next to Cape Point. It´s a little bit hidden, you turn off on your way out from Cape Point. See Cape Point first and then the Cape of Good Hope.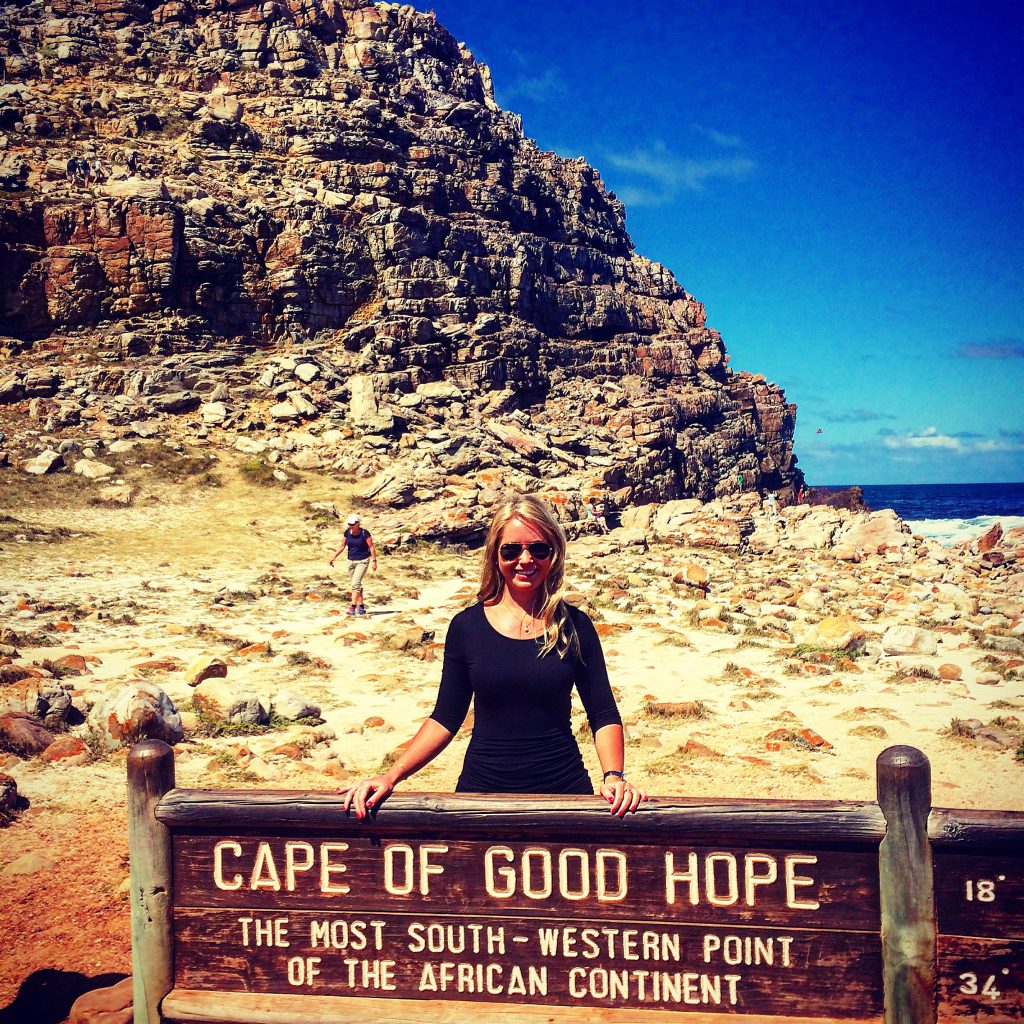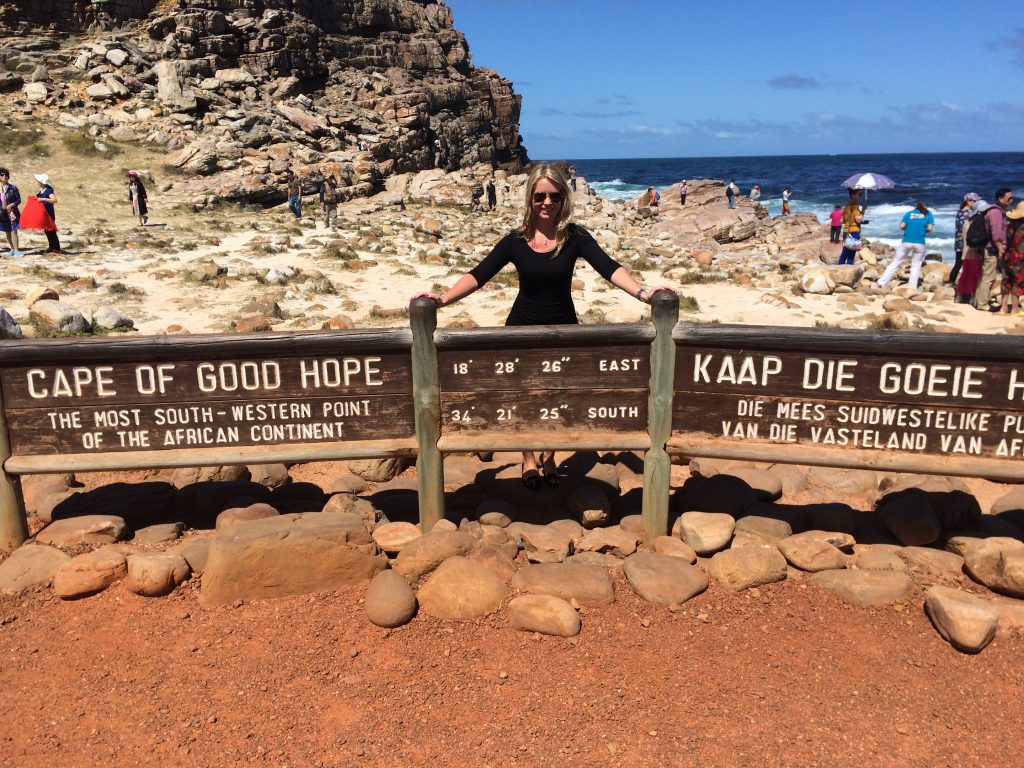 6. Signal Hill
Want to see one of the world's finest sunsets, head to the tail on the "lion" as I call it, which is right next to Table Mountain. Go up to Signal Hill and have a picnic at sunset, I highly recommended that! Buy a bottle of wine and some snacks and enjoy Cape Town. Amazing sunset and lots of people. Make sure to arrive early because the parking spots are quickly becoming full!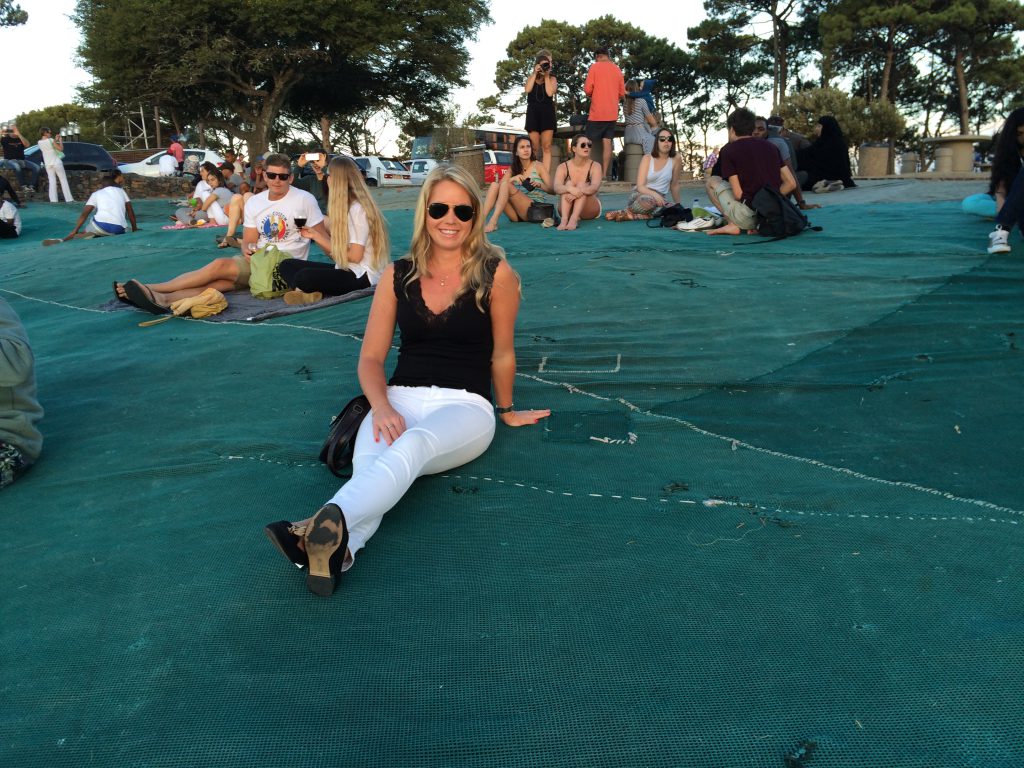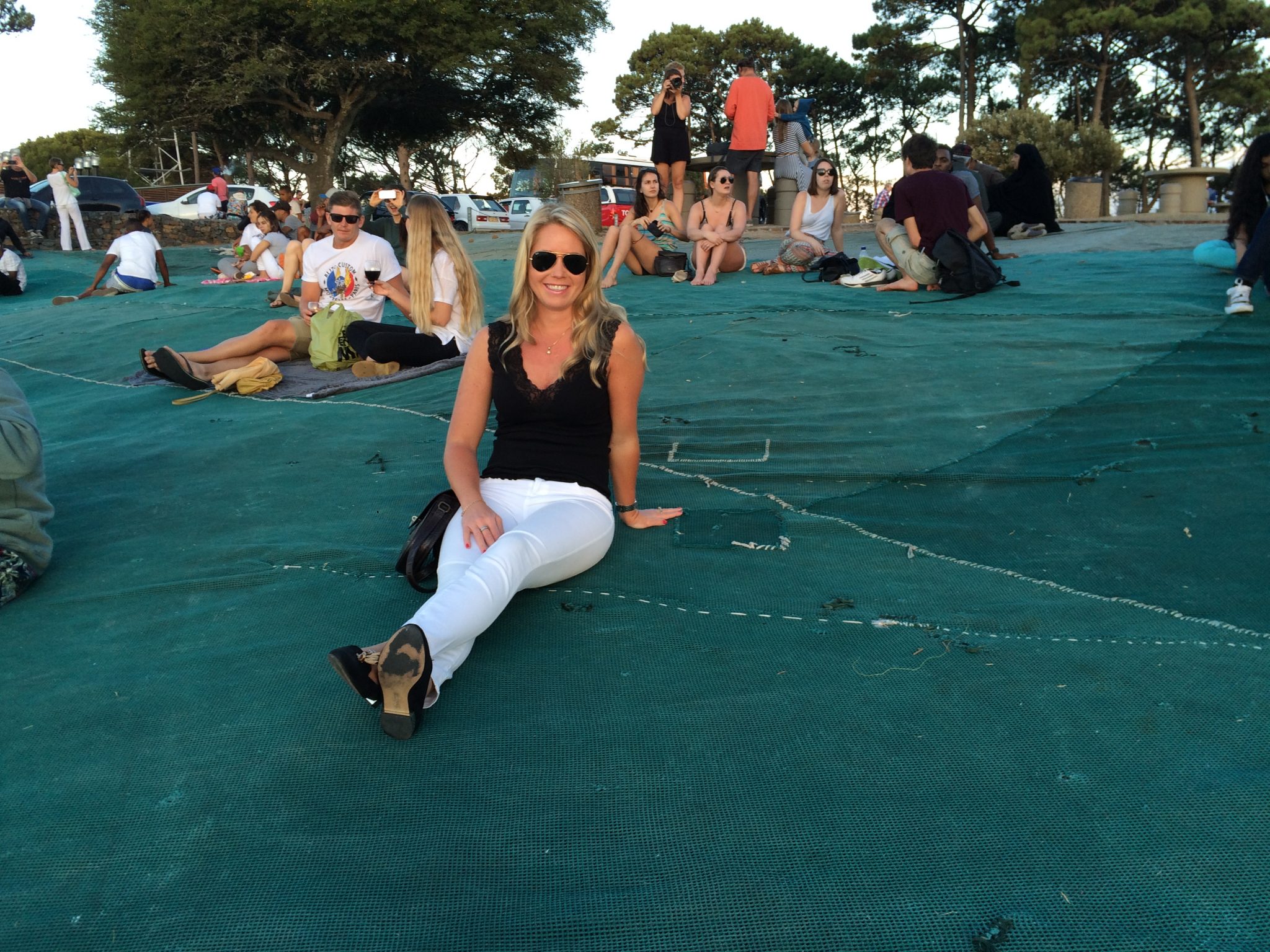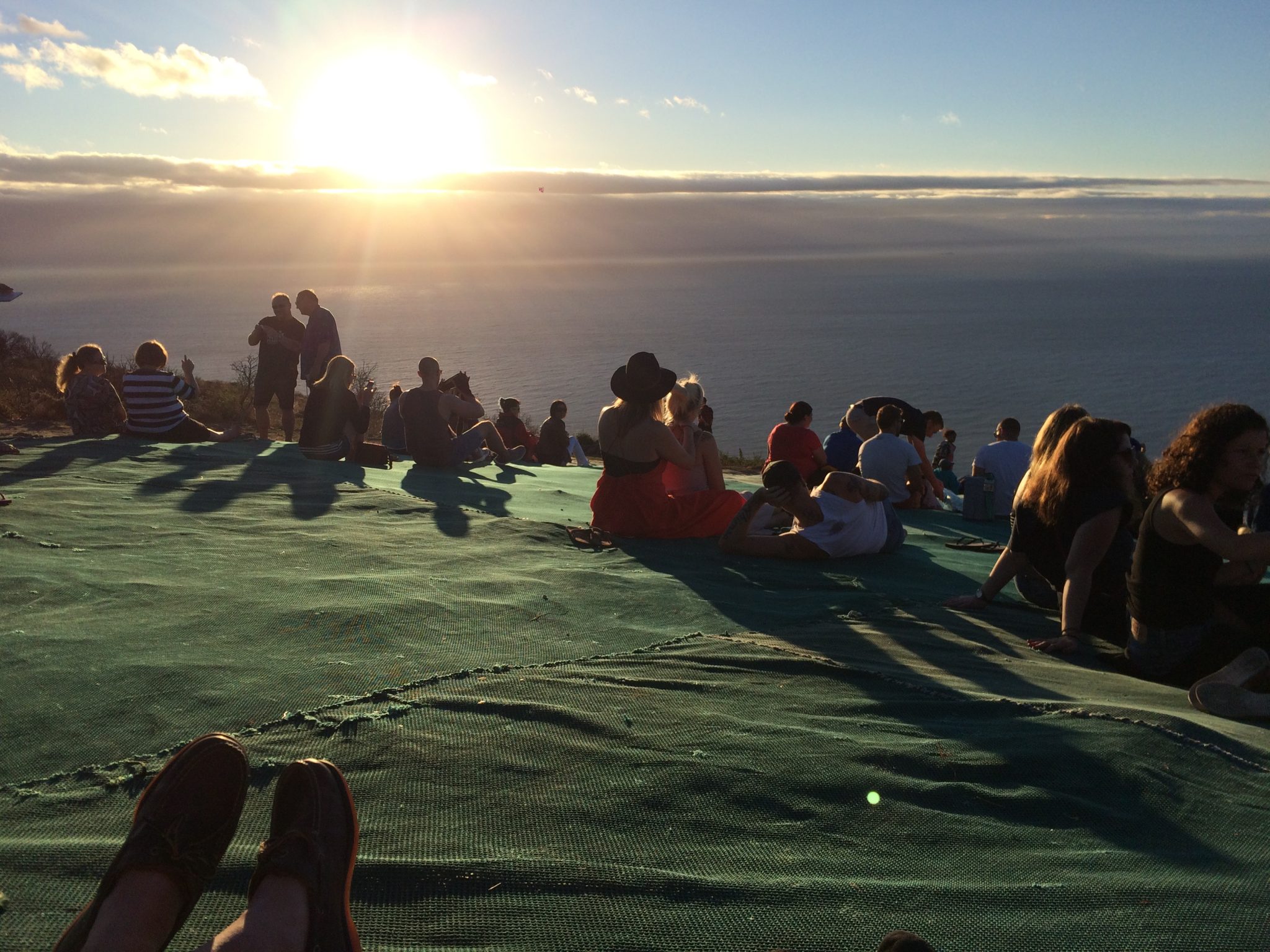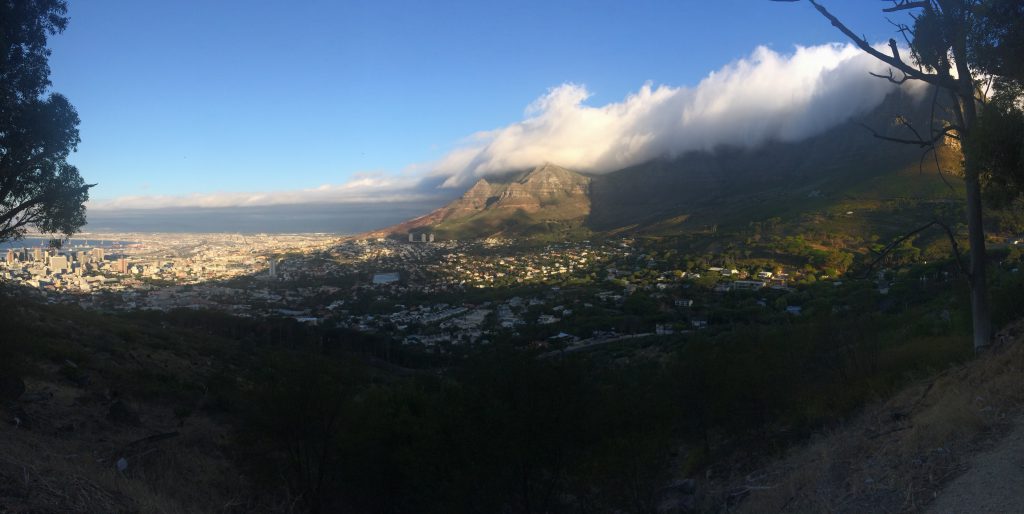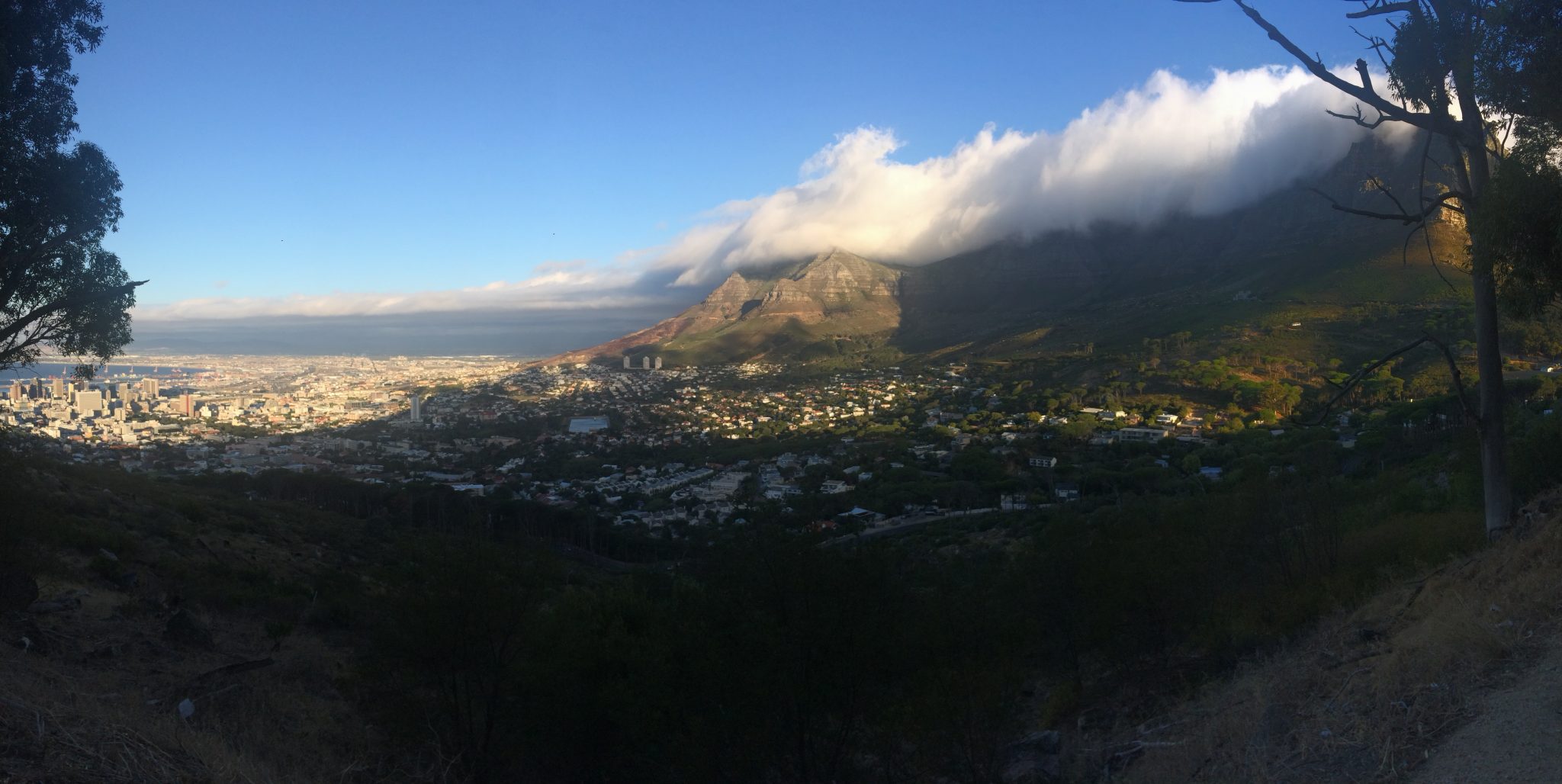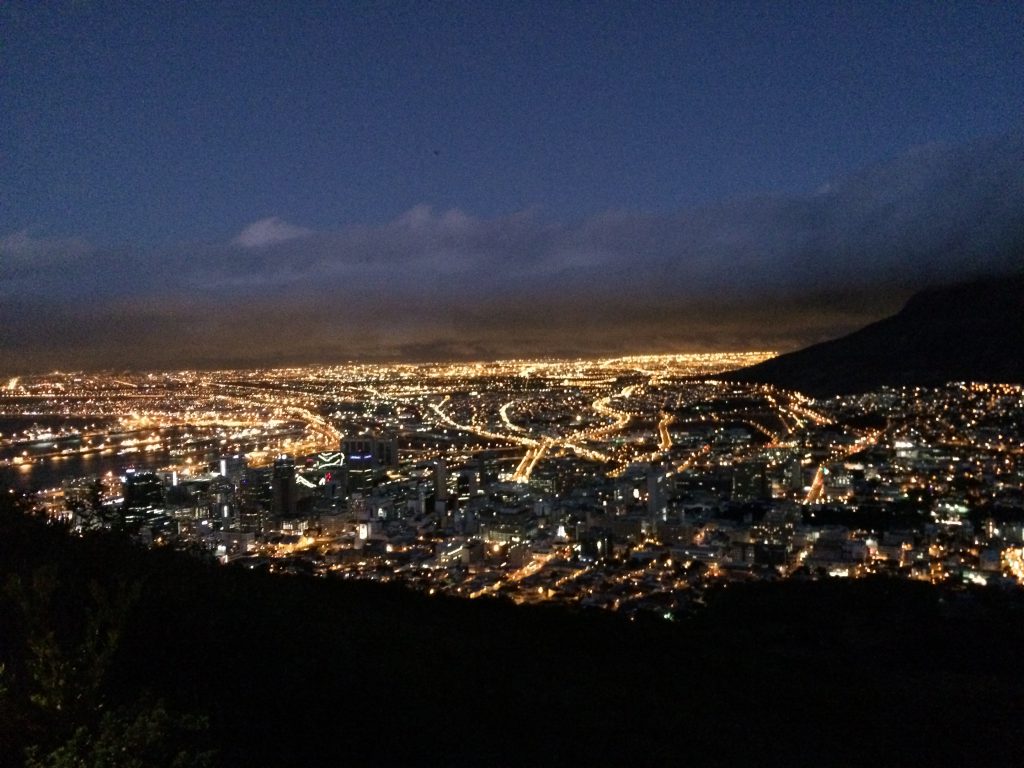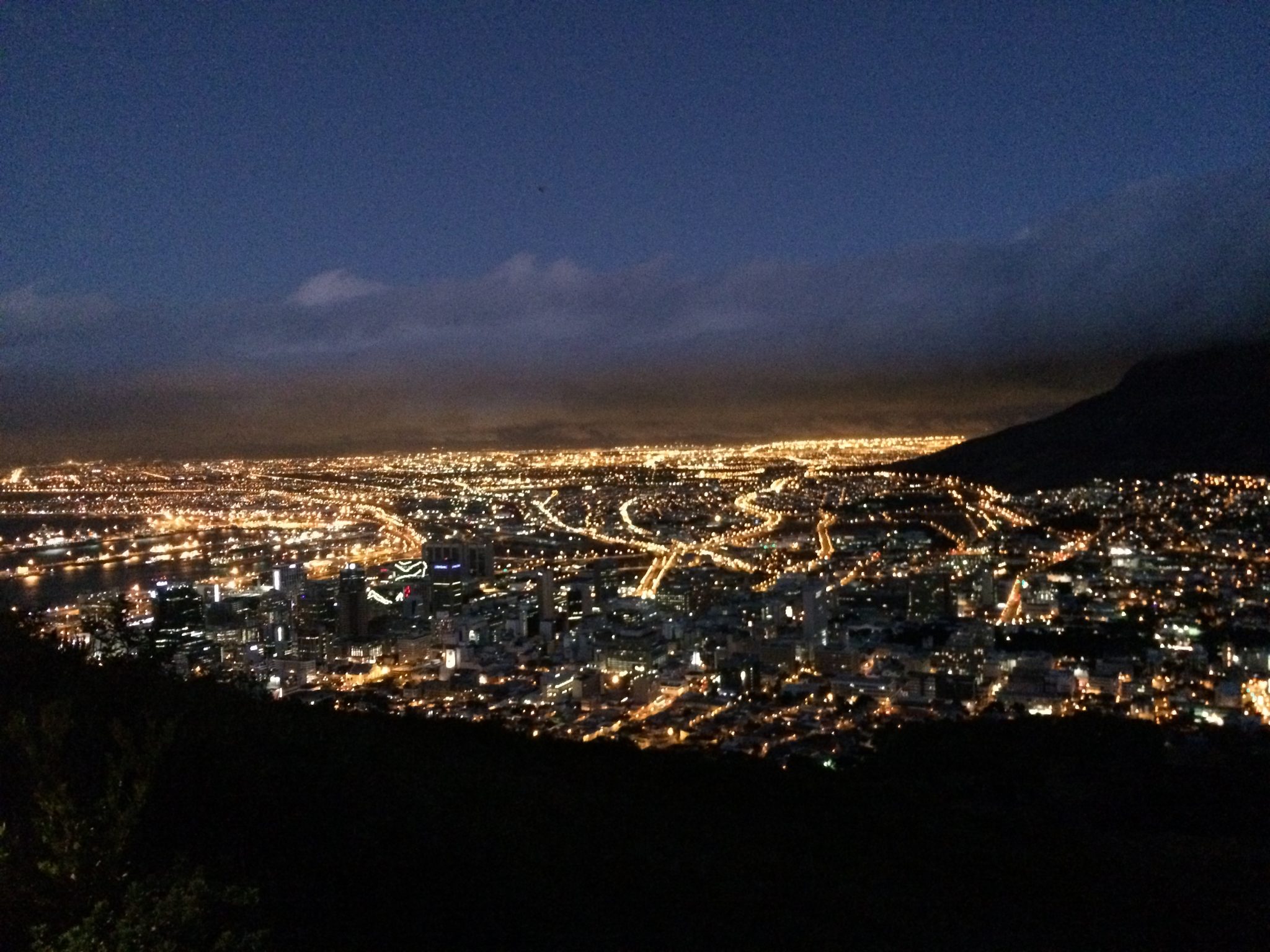 7. Bo Kaap
Bo Kaap is a different small neighborhood in Cape Town. Fine small colorful houses just next to Table mountain. These houses makes me happy! 😀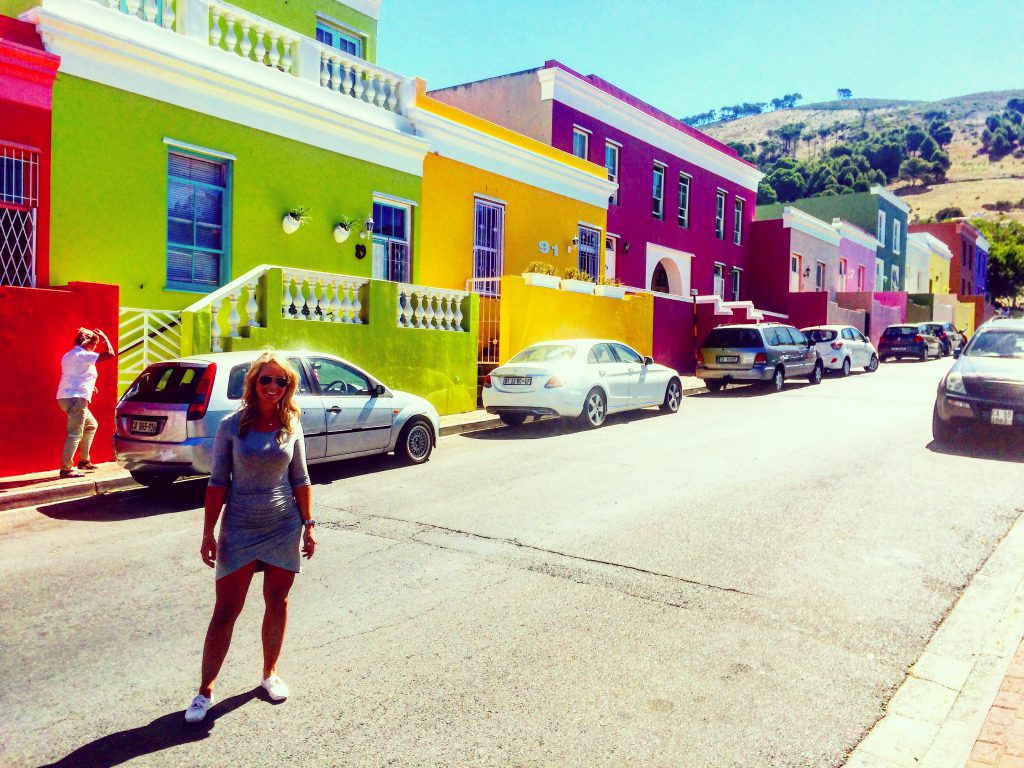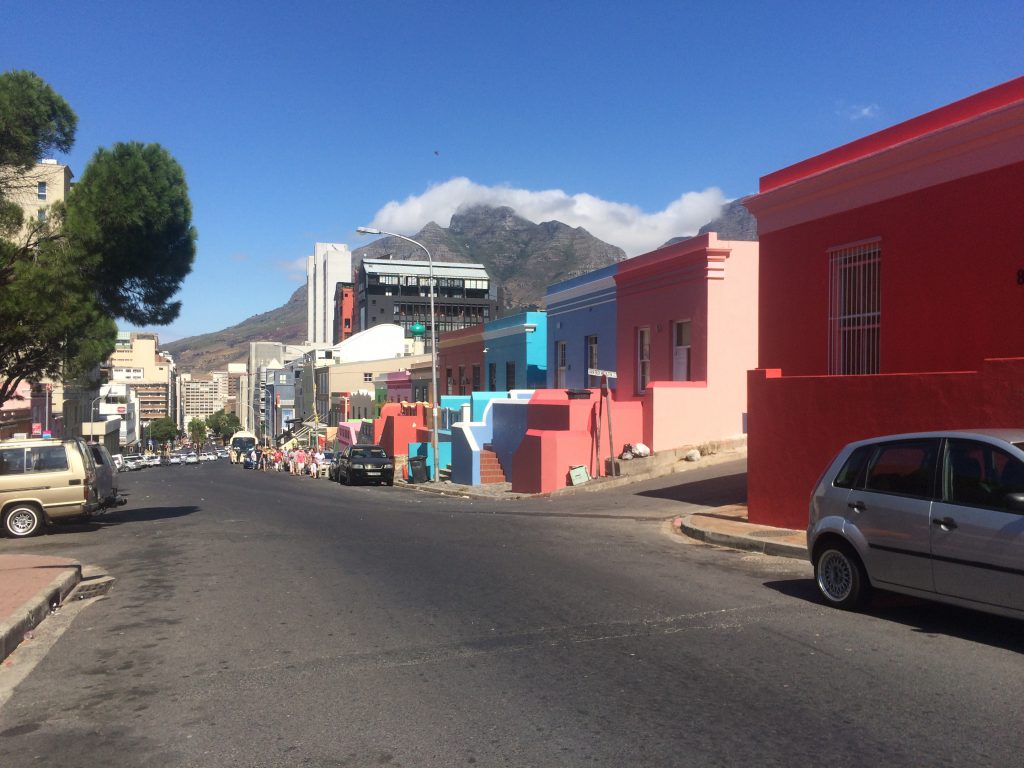 8. Robben Island
My best advice to you in Cape Town is to take a ferry out to Robben Island, where Nelson Mandela was in prison. Hard to take in what happened to him until you see it yourself with your own eyes. See his prison cell he was in and hear the story behind it all. I truly recommend this!!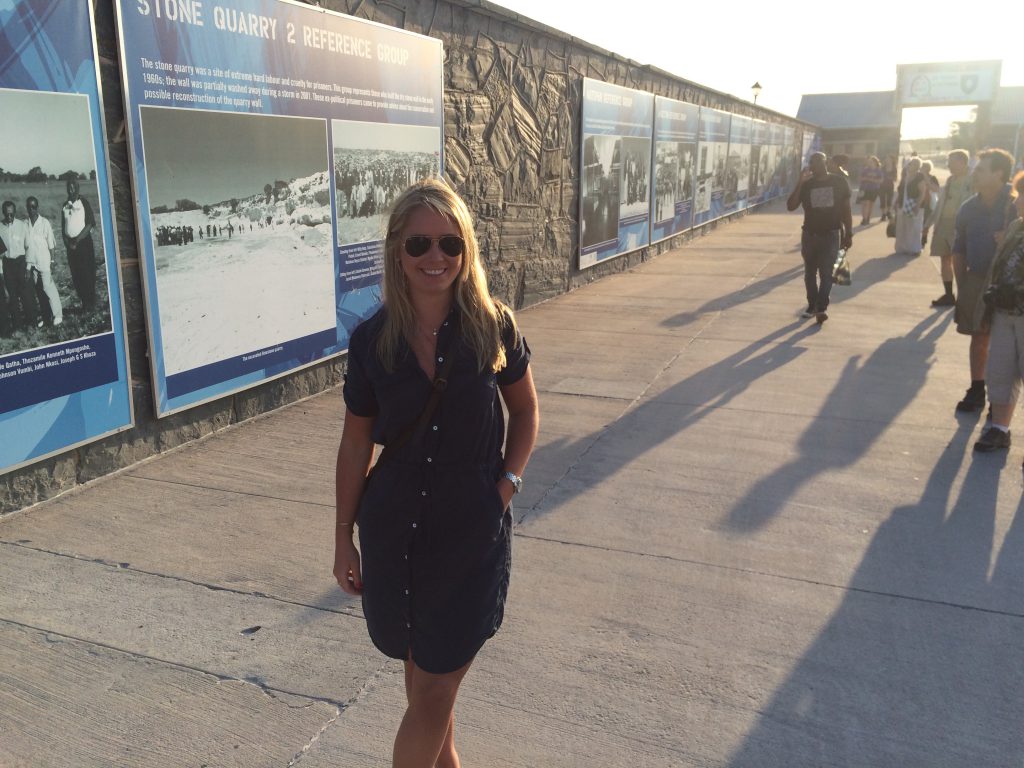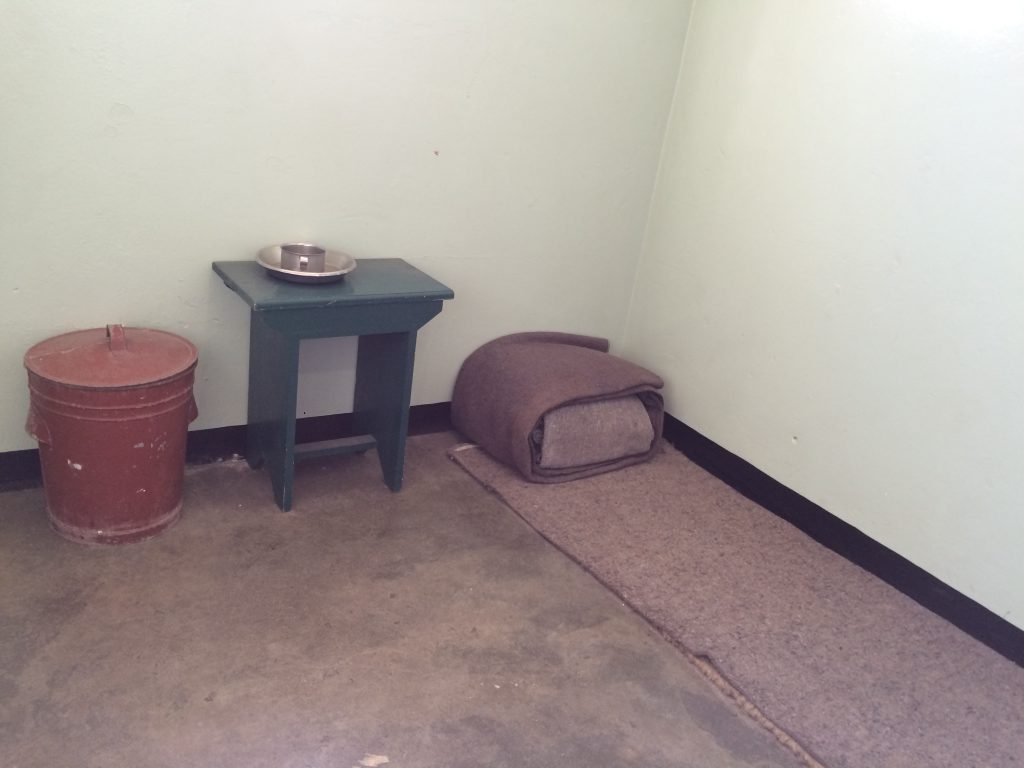 9. V&A Waterfront
In the center of Cape Town, by the sea there is a large shopping center and plenty of restaurants and shops along the waterfront. Super Cozy for lunch, afternoon drink and dinner. In the evenings, there is african live music and dancing along the streets. This is my favorite place in Cape Town. Nice views even towards Table Mountain.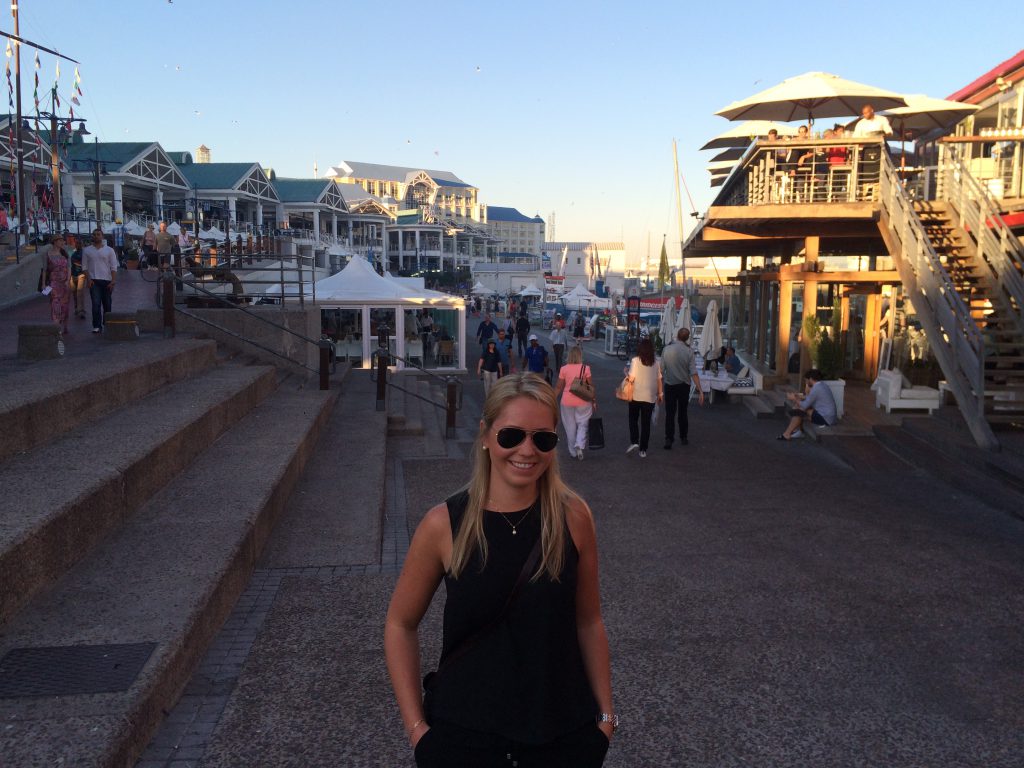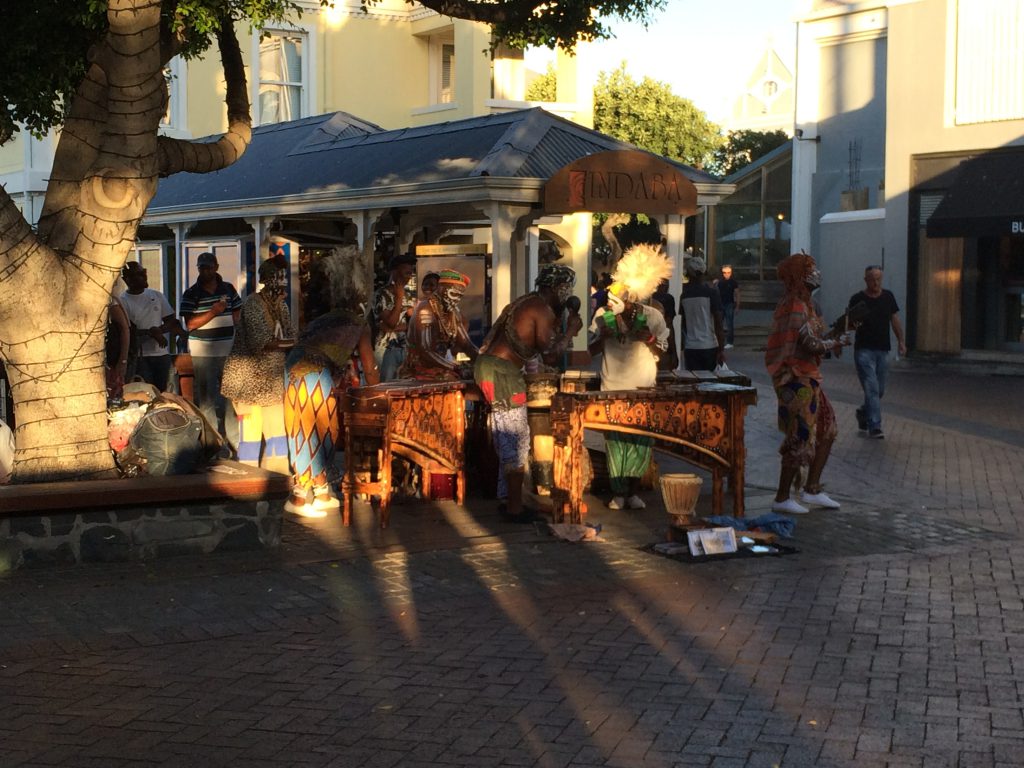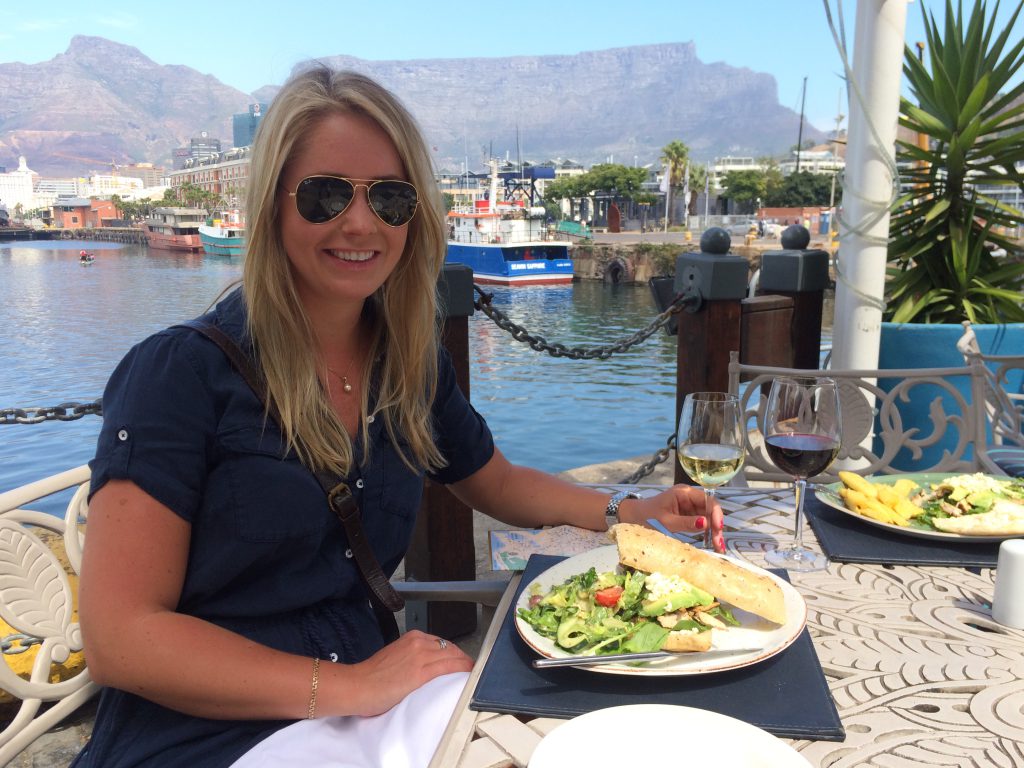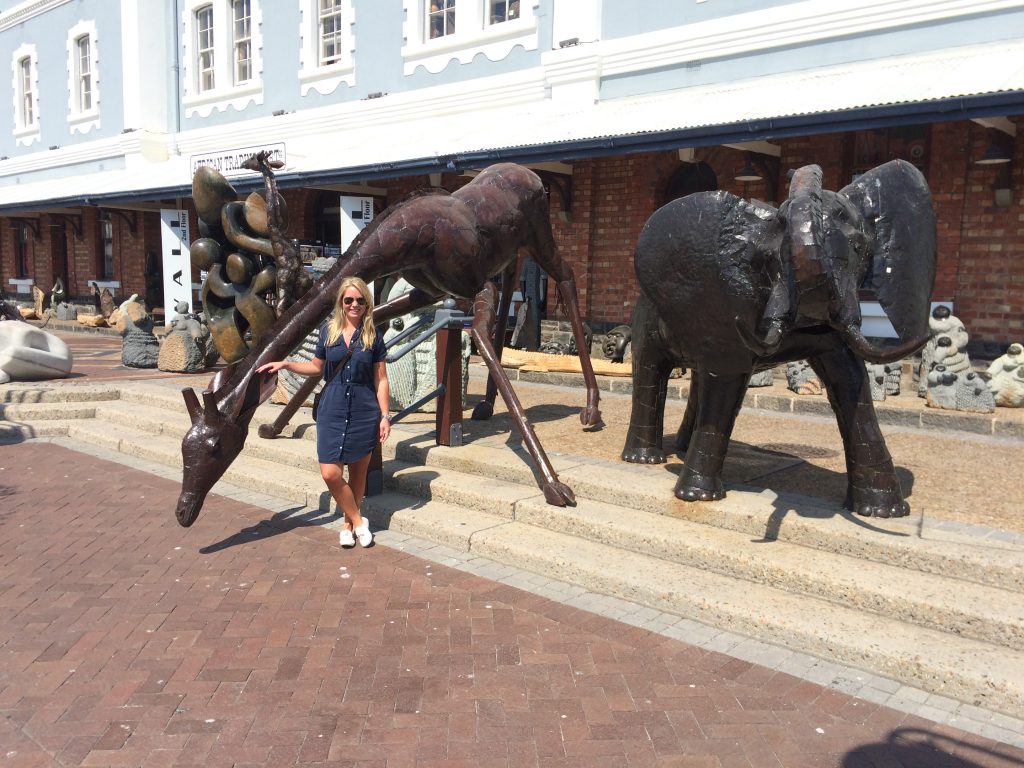 10. Wineries
There are lots of different vineyards near Cape Town. The nearest is called Stellenbosch and is located about 20-25 minutes drive from Cape Town. 10 minutes from there is even a winery called Franschhoek which I also can recommend! You can manage to do both in one day 🙂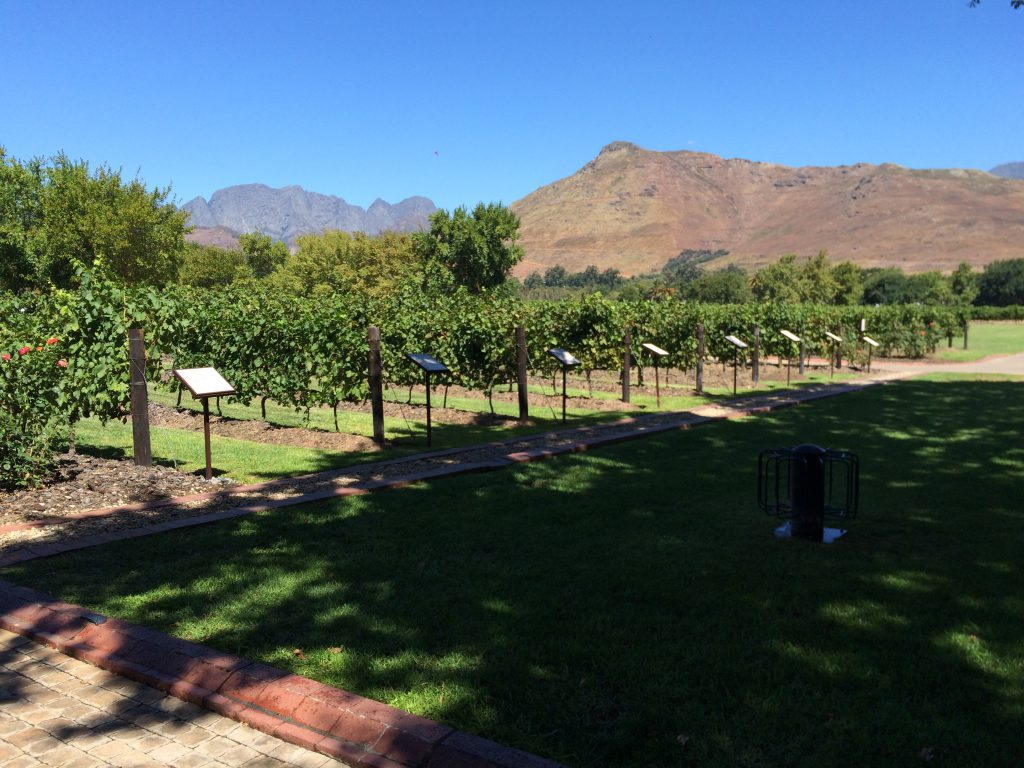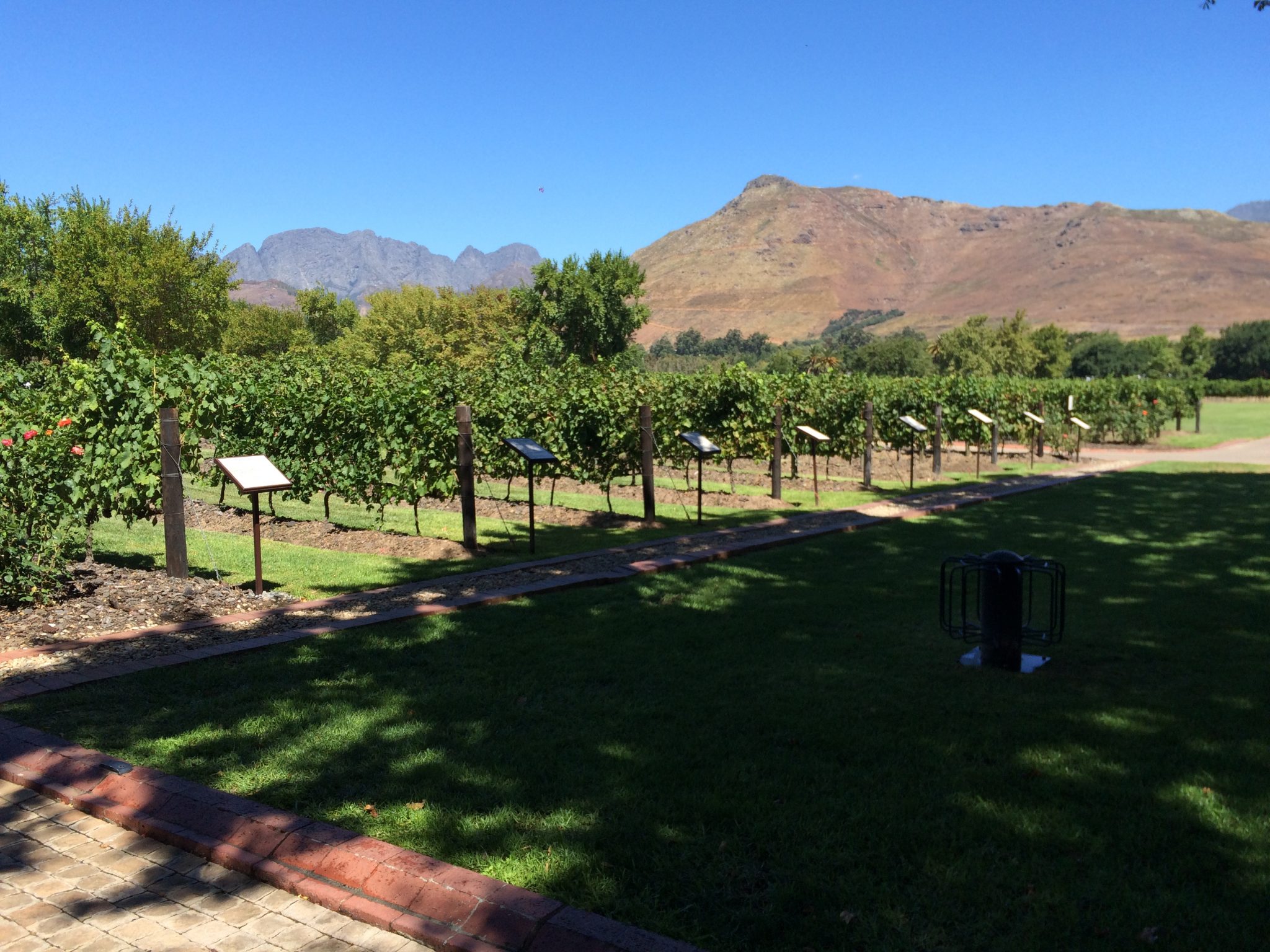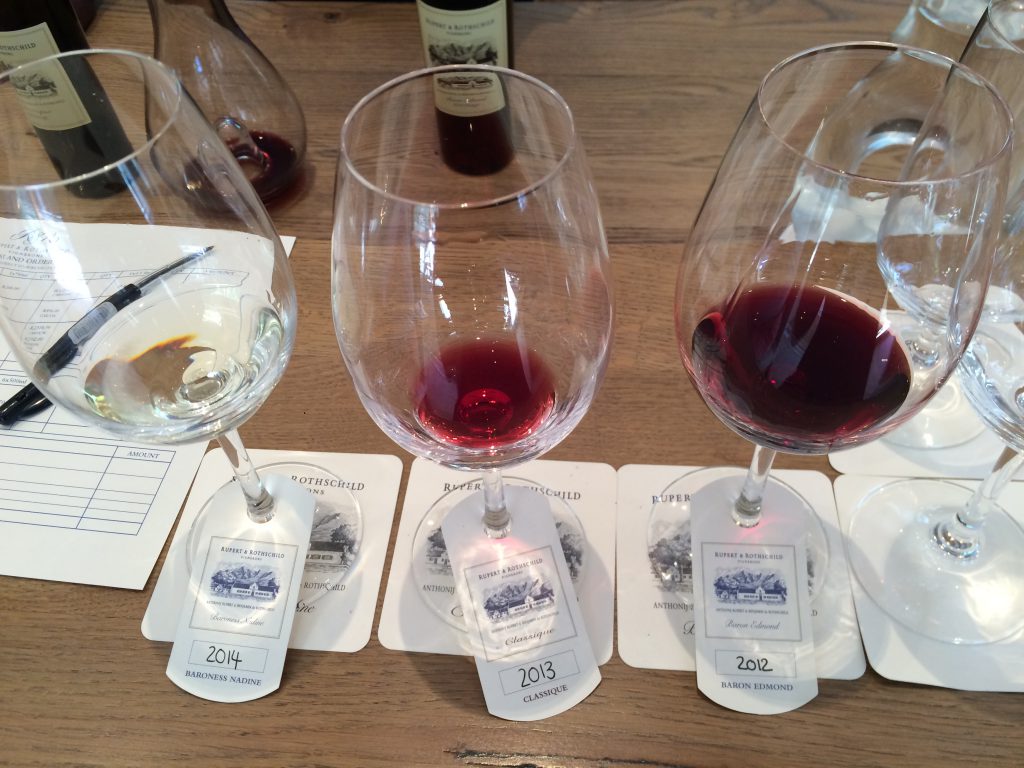 BONUS!
11. Cheetas
Do you dare to do something different, you should go and see Cheetas in reality. By car it takes about 10 minutes from Cape Town to Cheetah Outreach which is located at the address Firgrove Rural. A cool experience I will never forget!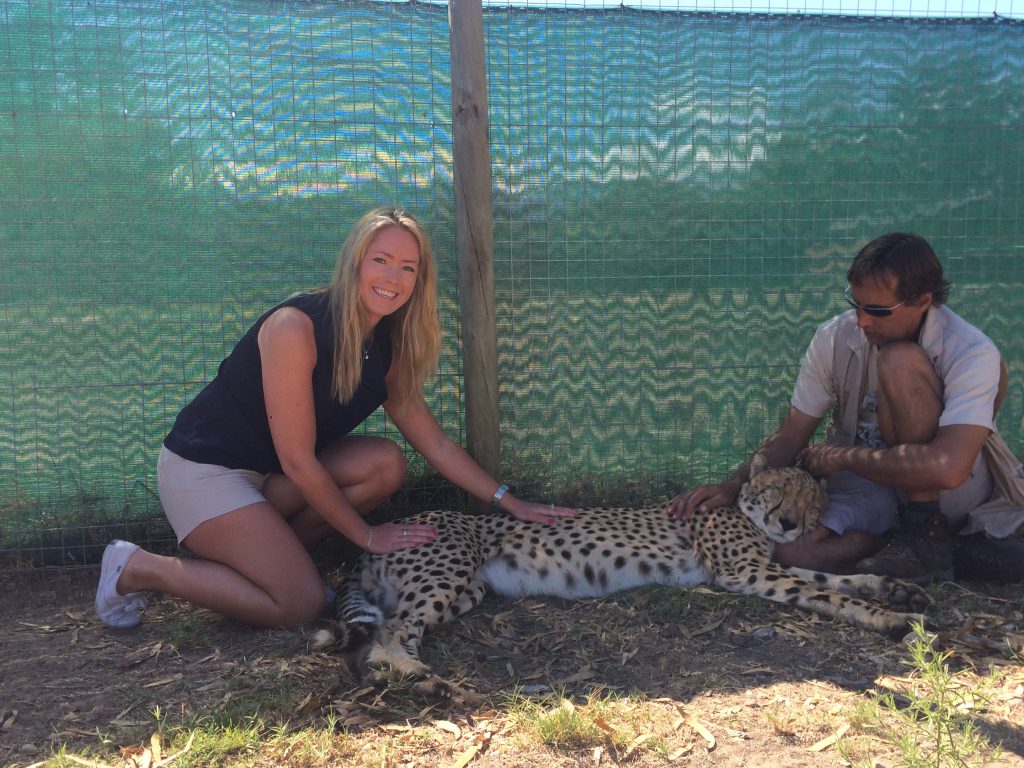 This is my Top 10 Sightseeing Tips when you visit Cape Town in South Africa! Have you been to Cape Town, is there something you've done that you recommend?
Happy Travels!
// Charlotte