10 Things You Must See and Do in Nice, France
Last summer I traveled for few days to the French Riviera and visited Monaco during one day, which you can read more about in this post. Although I've been to the French Riviera many times before, I've never really done Nice properly, until now. Now I have finally visited Nice for 3 days, and I feel that I have a lot more knowledge about the city of things to see and do, something that I now want to share with you 🙂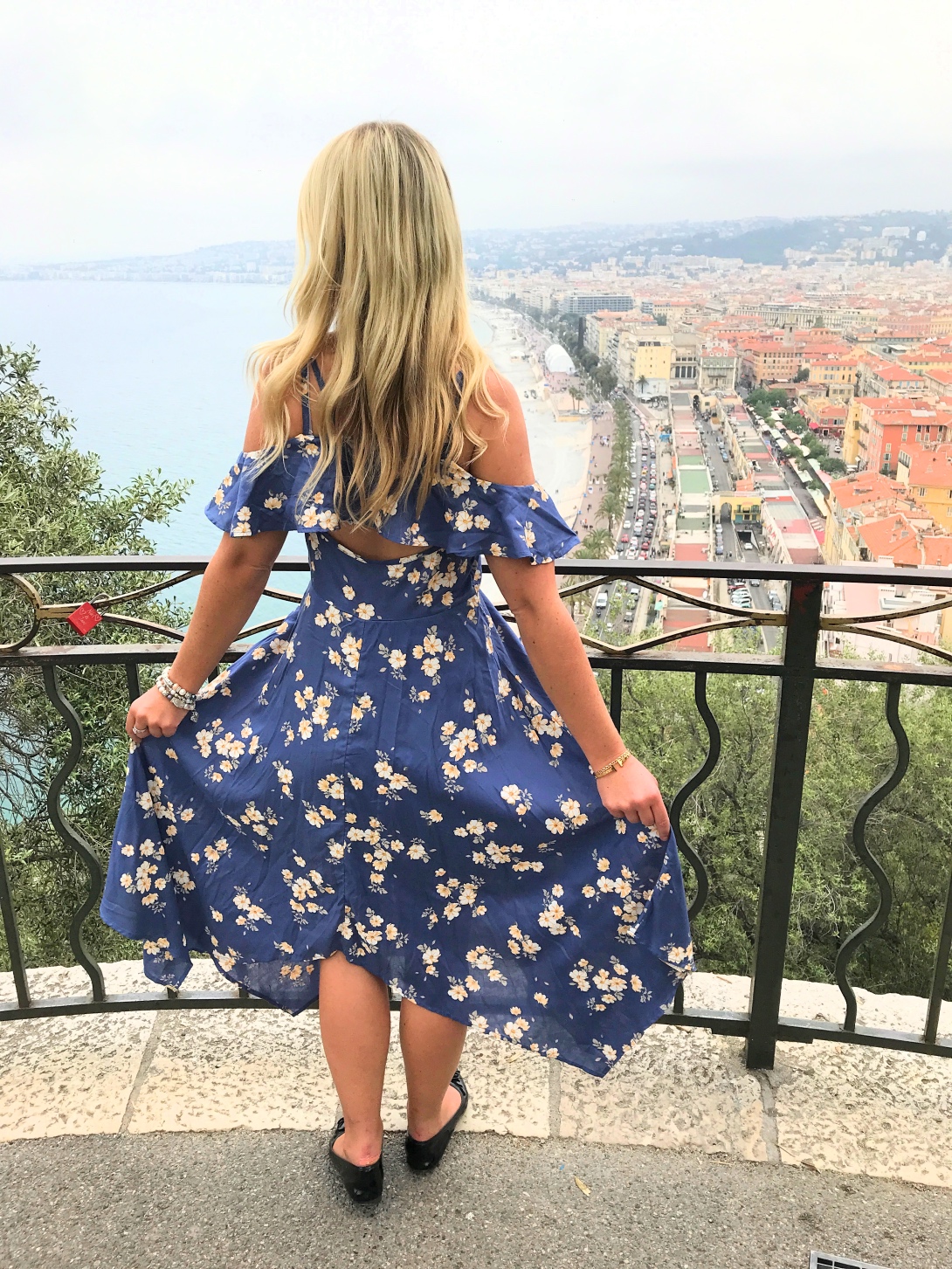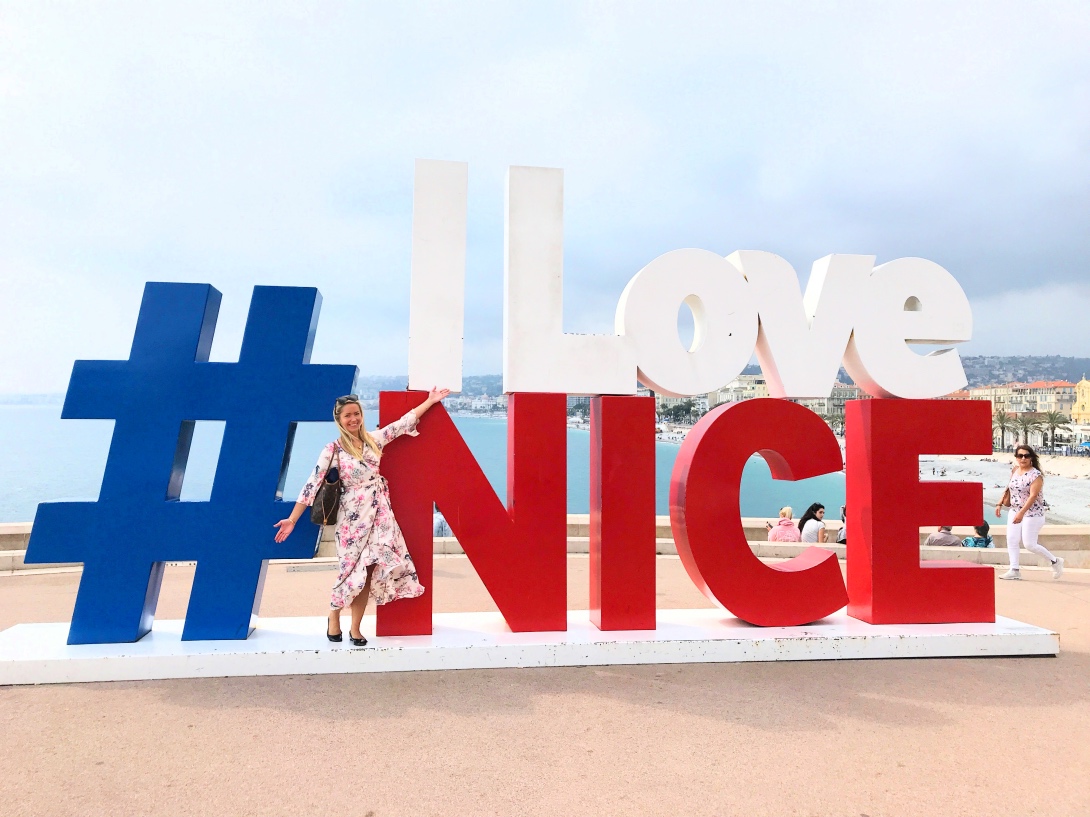 In this post, I give you tips on things to see and do in Nice, which I think is a MUST, especially if it's your first time here. Even if you have been to Nice before, maybe there are some of my recommendations you haven't experienced and perhaps want to try next time you visit this city. If nothing else, Nice is a perfect weekend city for sun, swimming and rosé wine.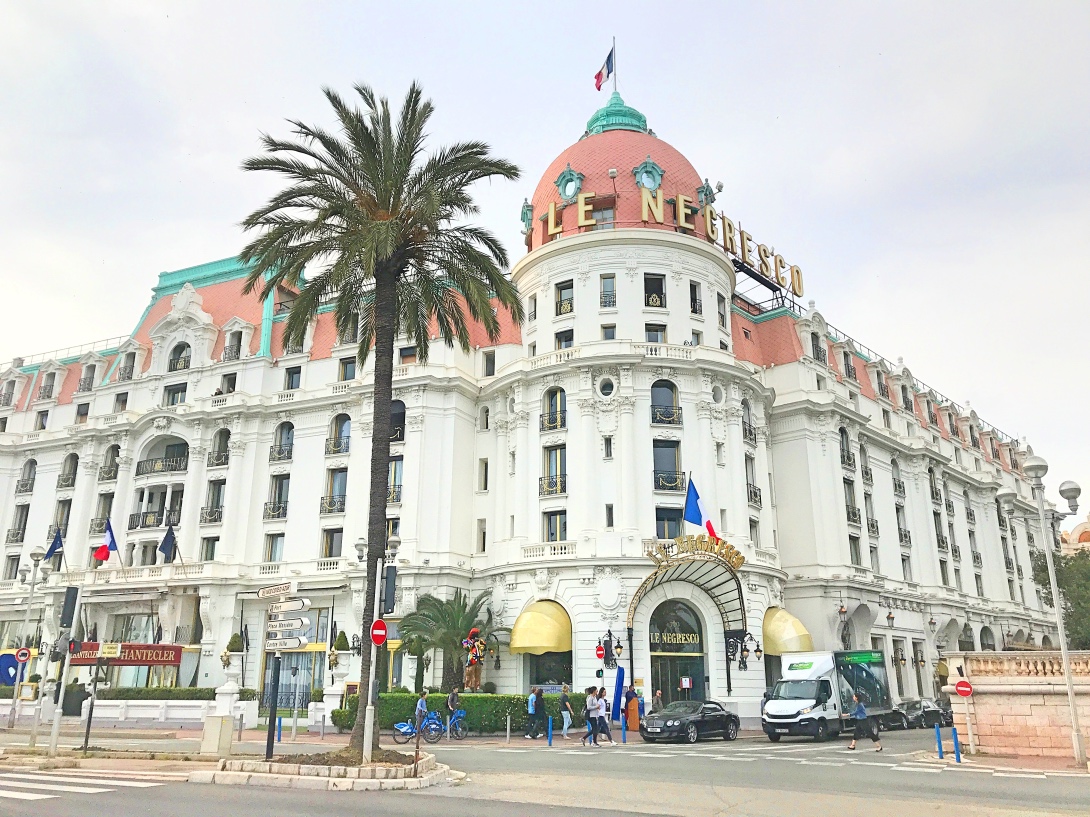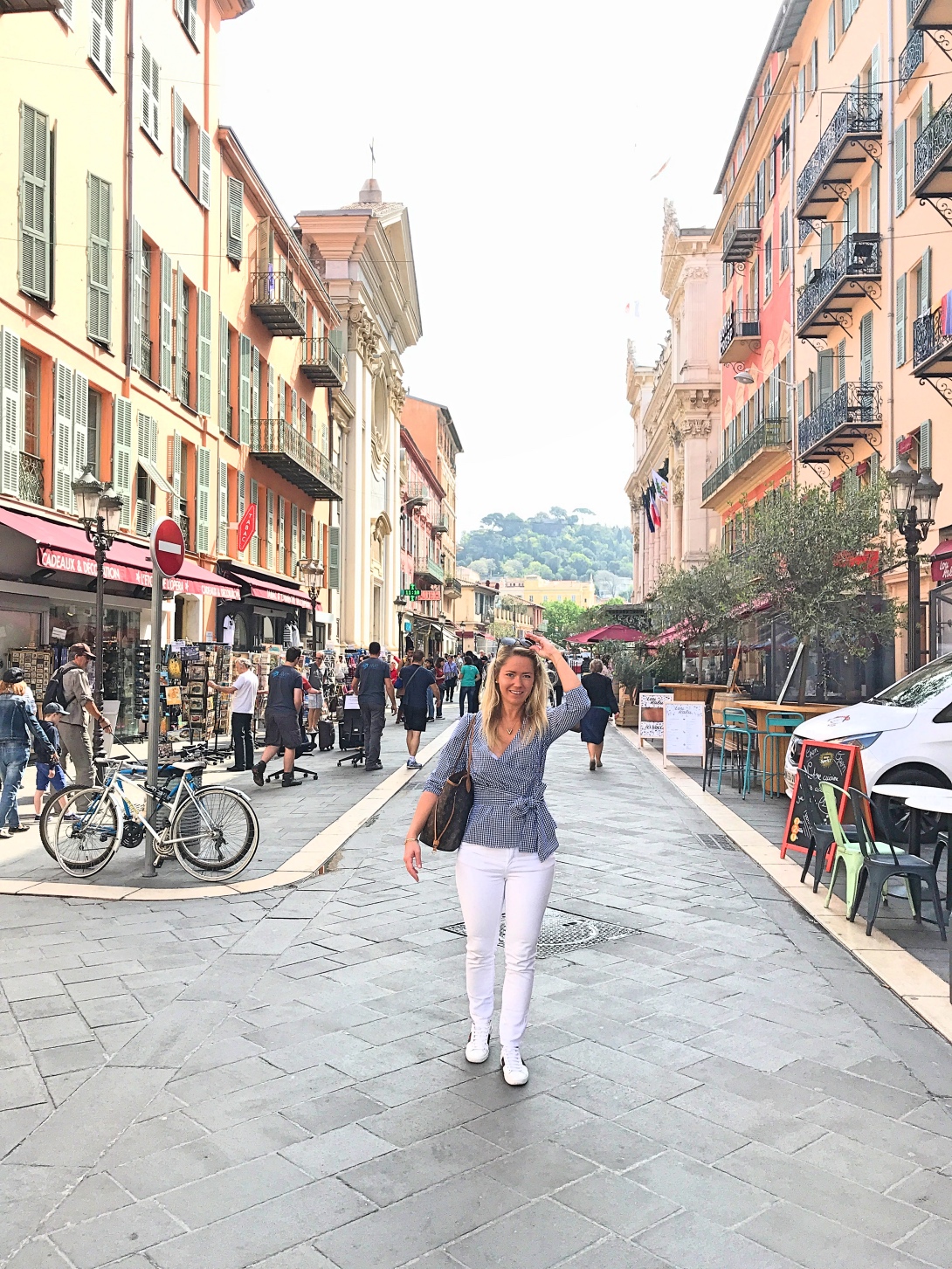 Here Are 10 Things You Must See and Do in Nice, France:
1. Vieux Nice
A must to start the day with, is to visit the old part of Nice called Vieux Nice. In the mornings, at the market, you will find flowers to buy, fruits, oils, macarons, souvenirs, soaps and lots of other things. There are also restaurants, coffee shops and boutiques. Very cozy to stroll around here and go through all the stands that exist. During the day there is a market and in the evenings, the restaurants expand their outdoor service.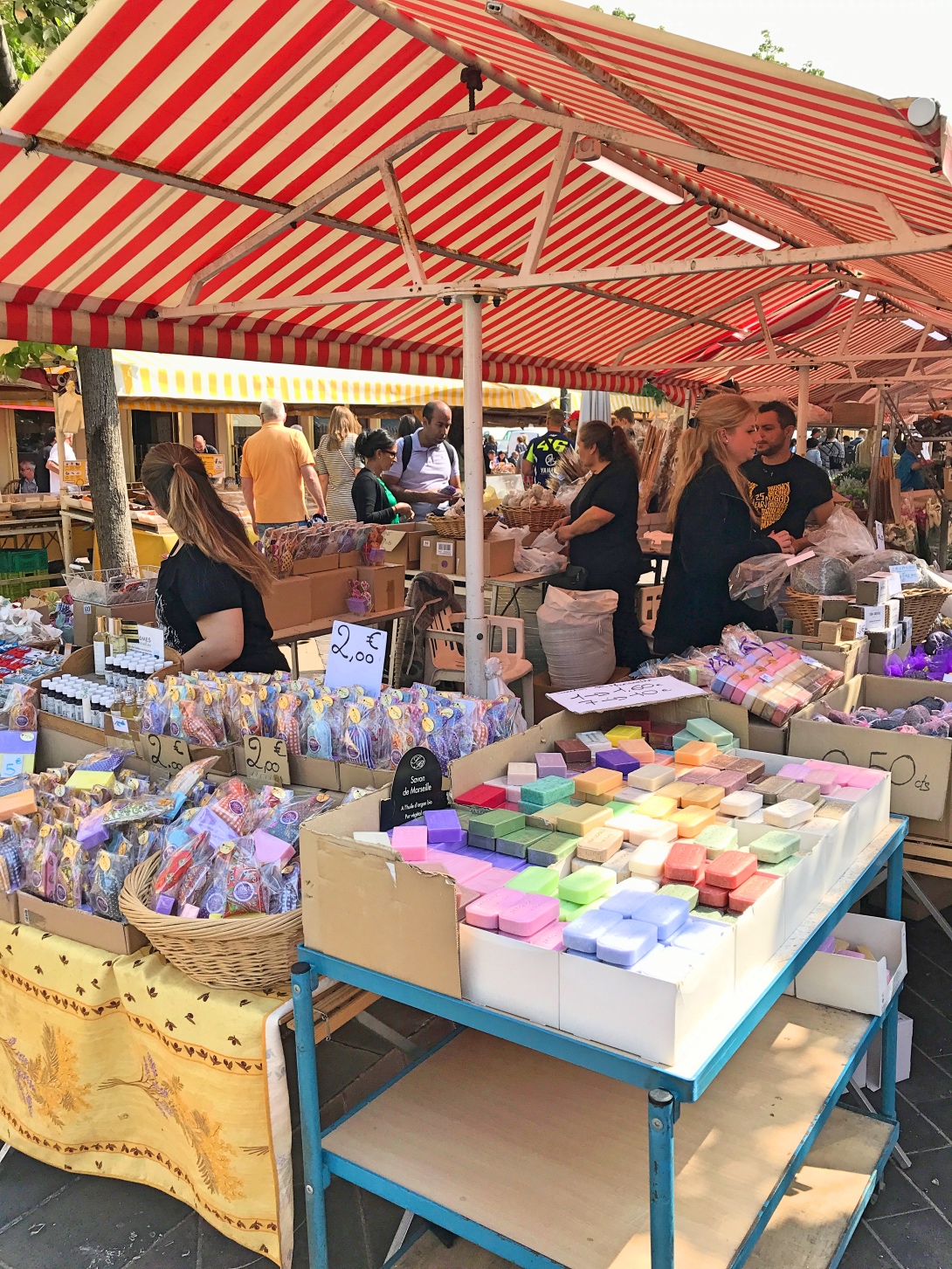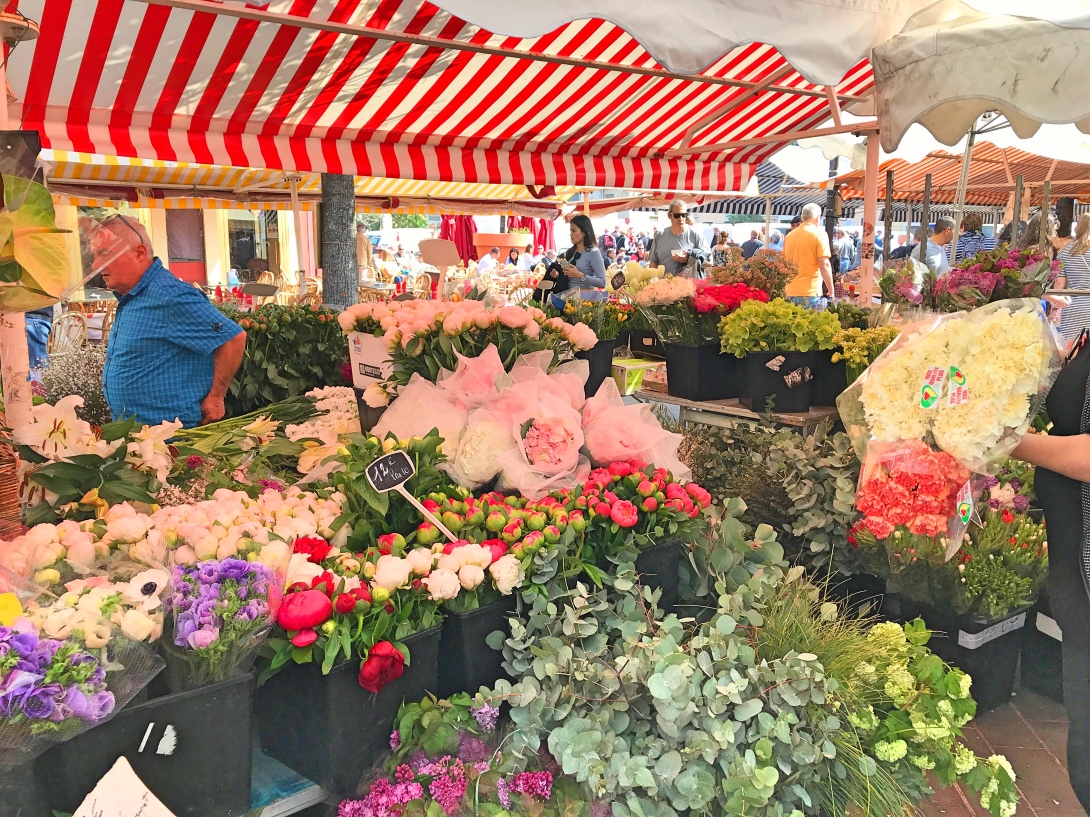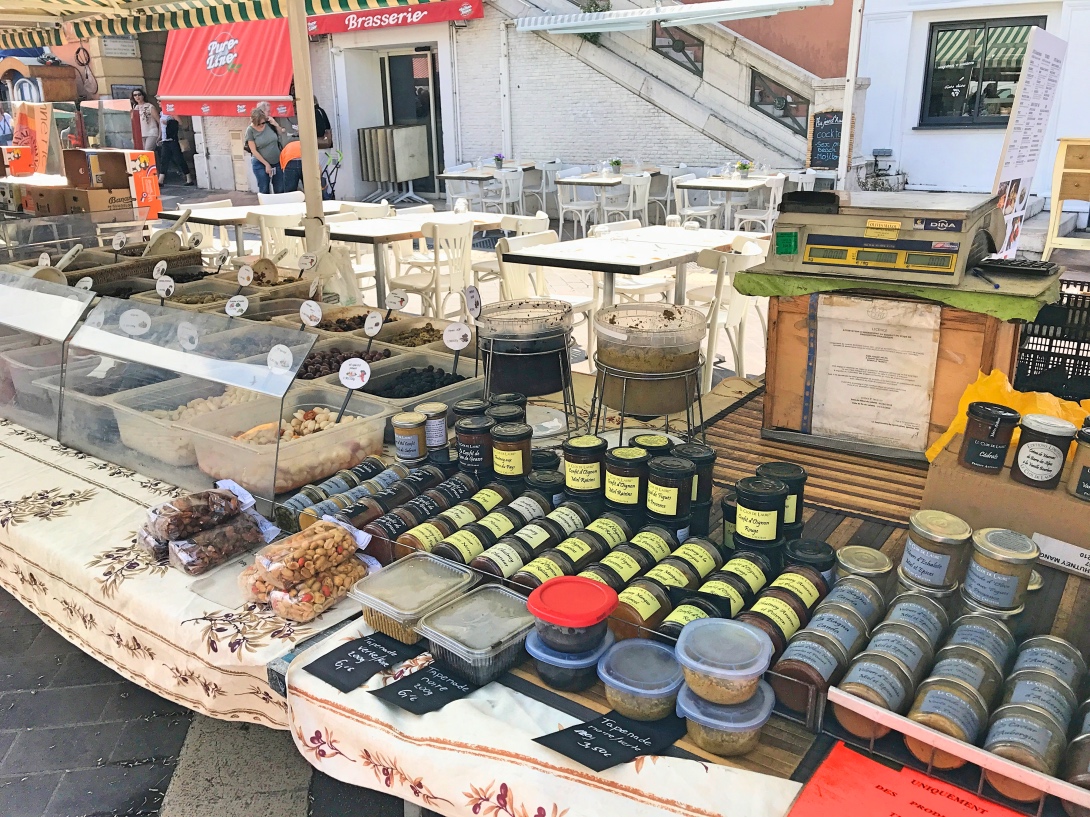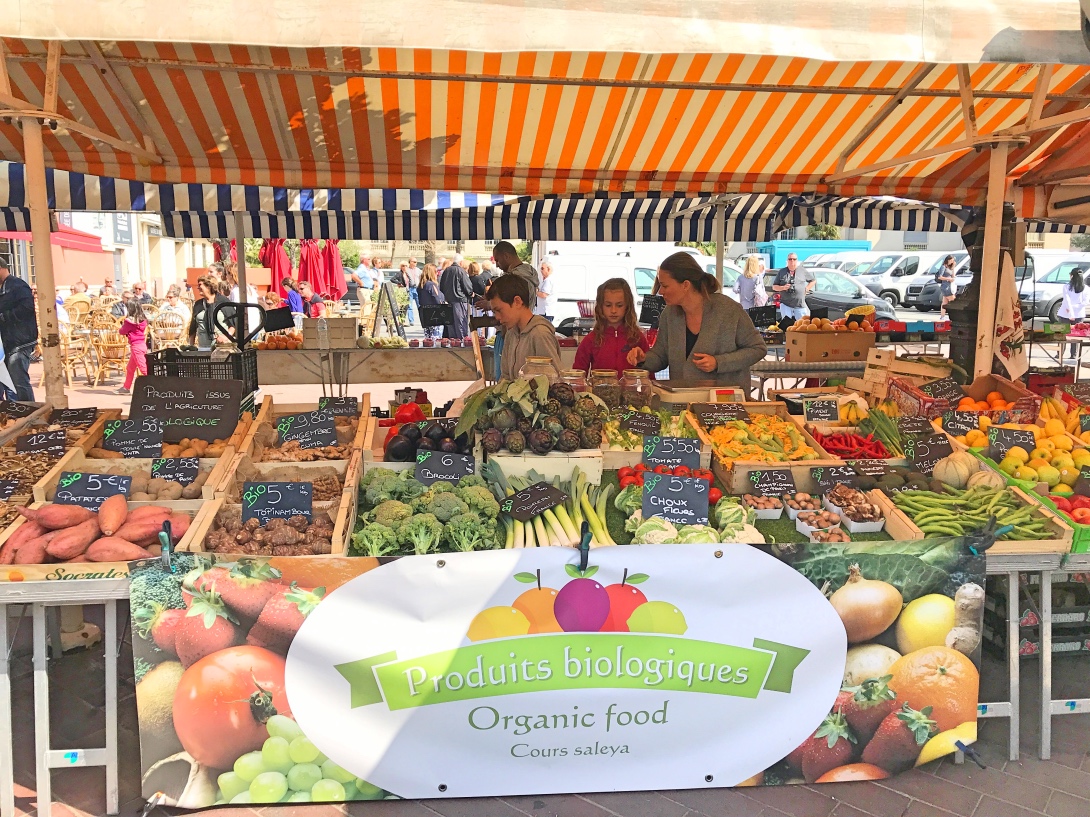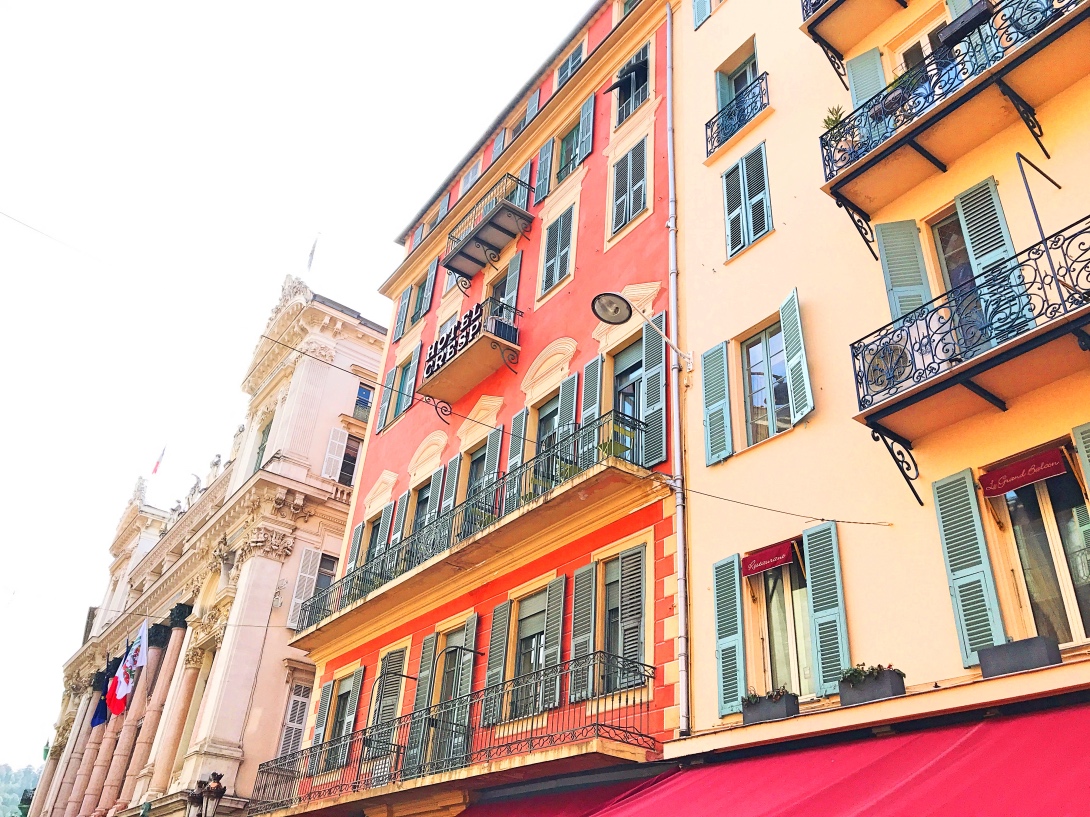 2. Place Masséna
Just next to the old town is Place Massaéna, a square with a fountain where a large statue of Apollon is found. This is Nice main square and also known as a meeting place. There are trams here that are nice to ride if you want to get to other parts of the city.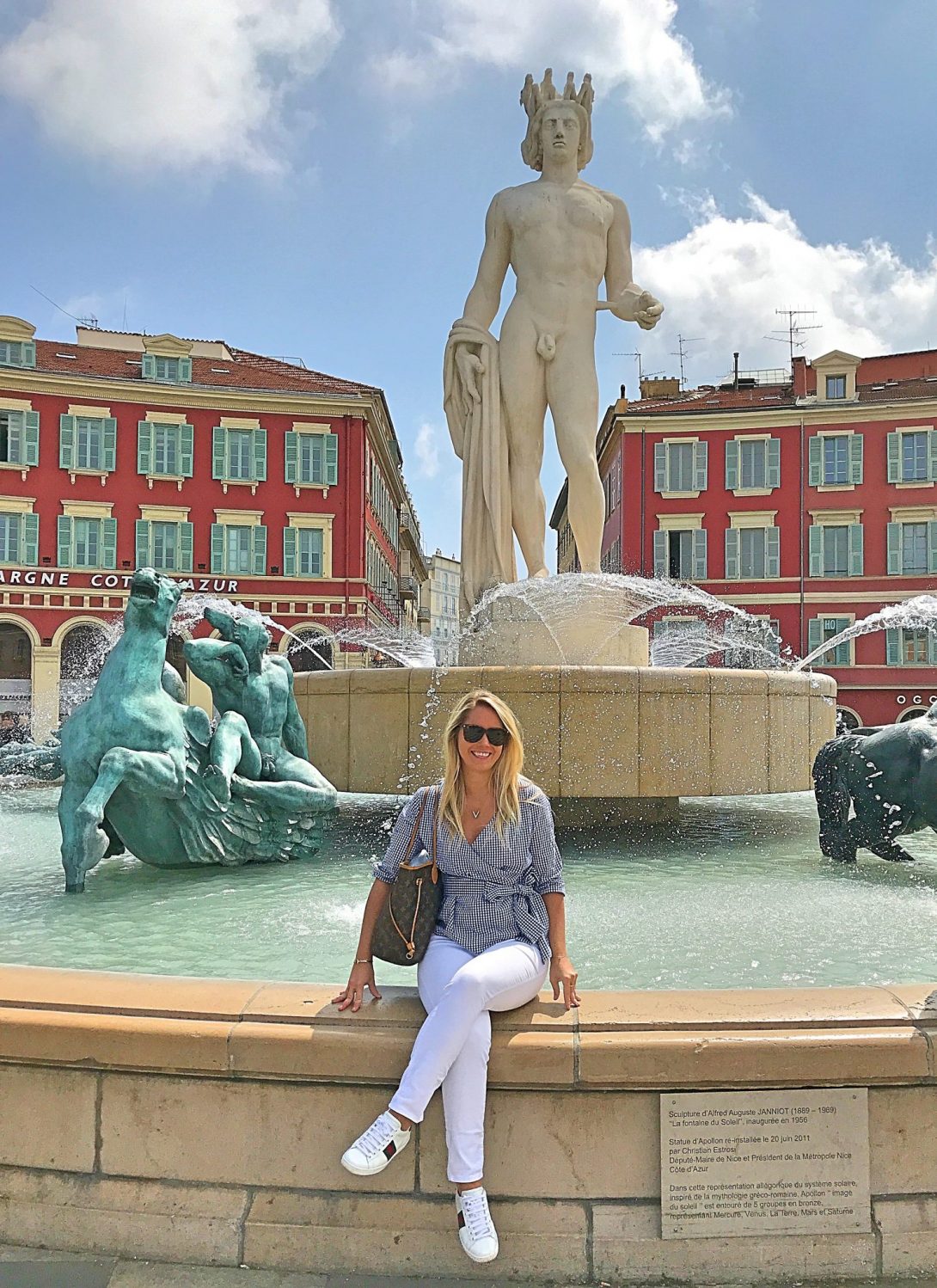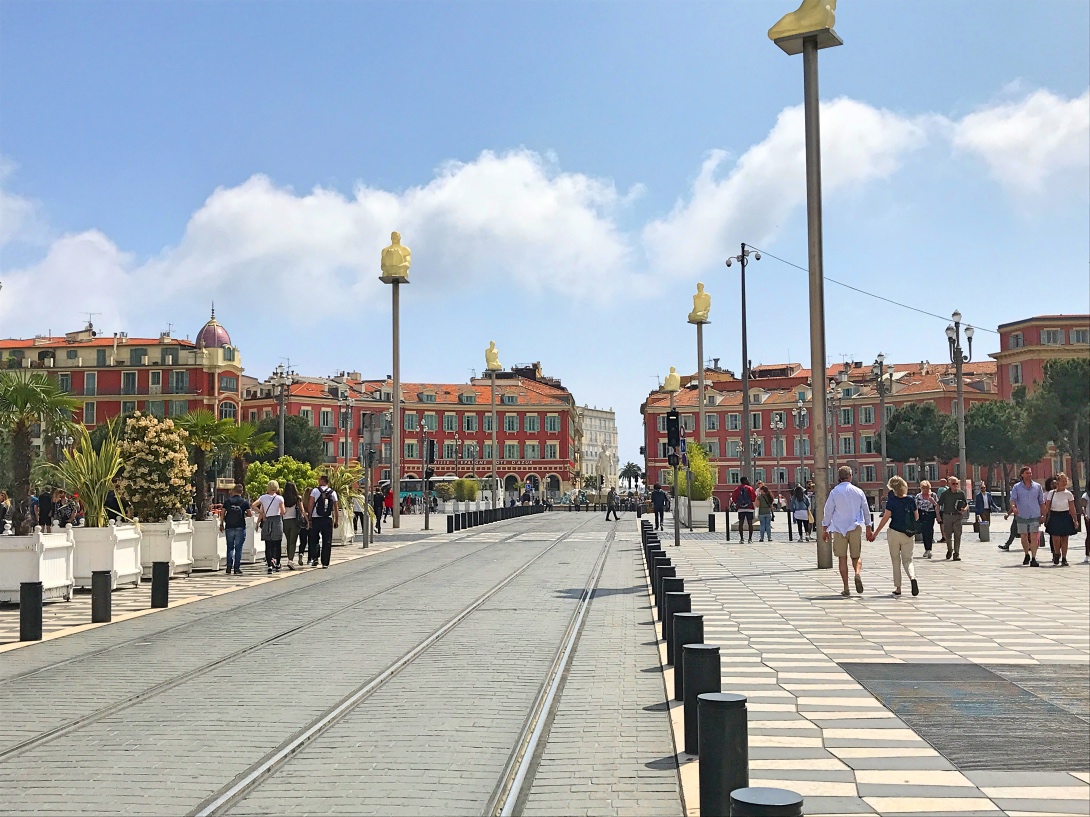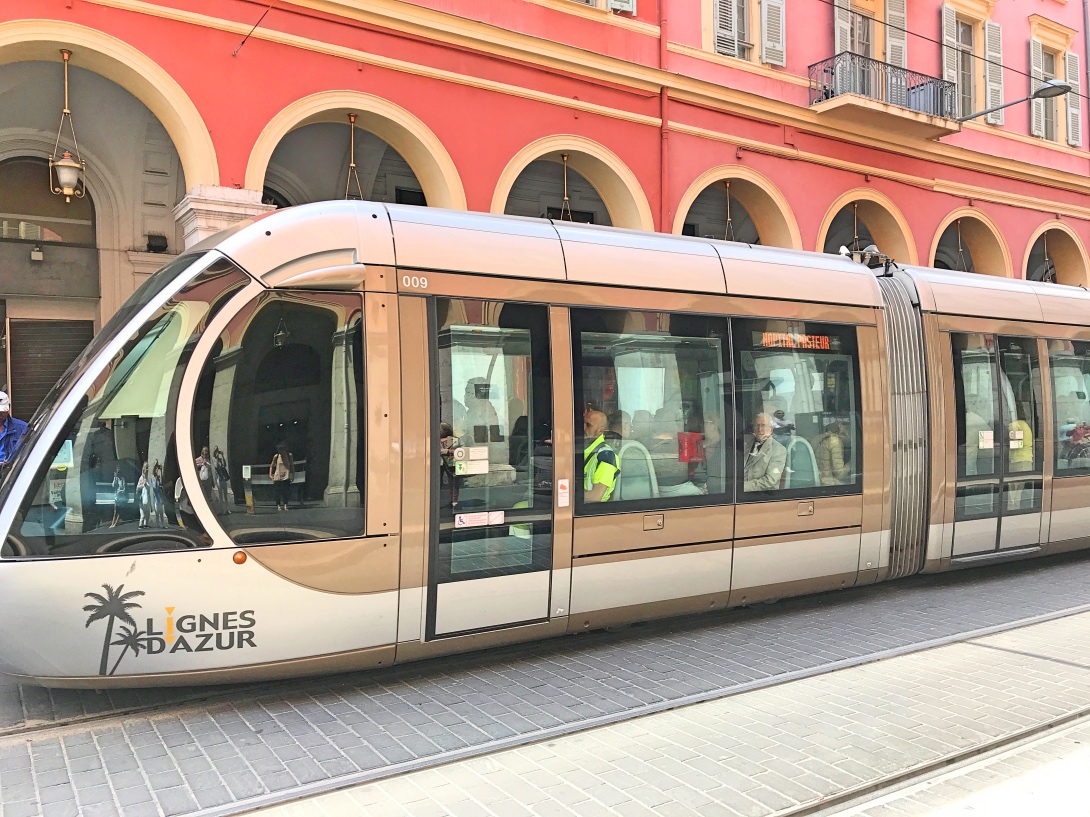 3. Masséna park
If you cross the street from the fountain at Place Masséna you reach the Masséna Park, a large nice park where many people sit and enjoy the sun, have a glass or have lunch in the lawn. There are also children's playgrounds and water jets that sprinkle into different shapes where you see many children running around and playing in the water.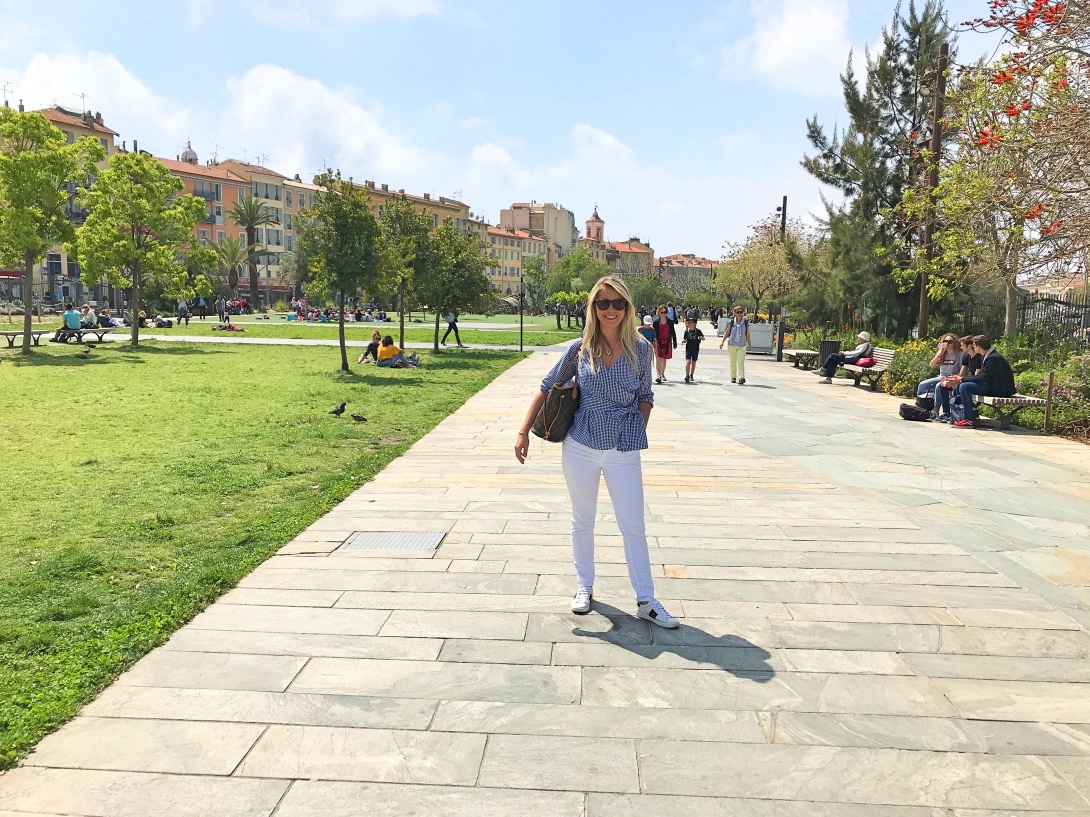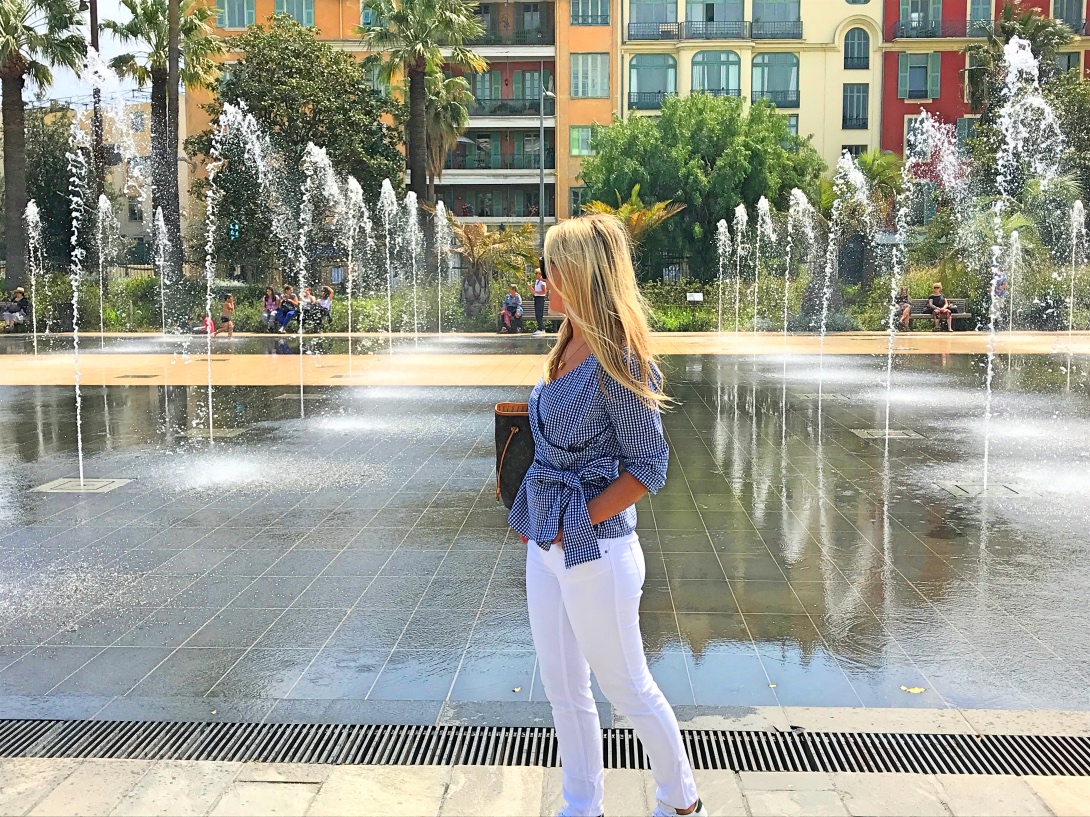 4. La Colline du Chateau
If you want an experience beyond the usual, you should either go or take the lift up to Nice's finest view, La Colline du Chateau, where you get a magical view of Nice city, the harbor and the sea. Go to the end of the Promenade des Anglais and continue up a little bit until you see lots of stairs that takes you to the top. If you can´t walk all the steps (it is quite steep) you can also go with an elevator, that is free of charge. However, there may be a queue for the lift so you have to wait a while but it's worth it! From here you get an unbeatable view over Nice!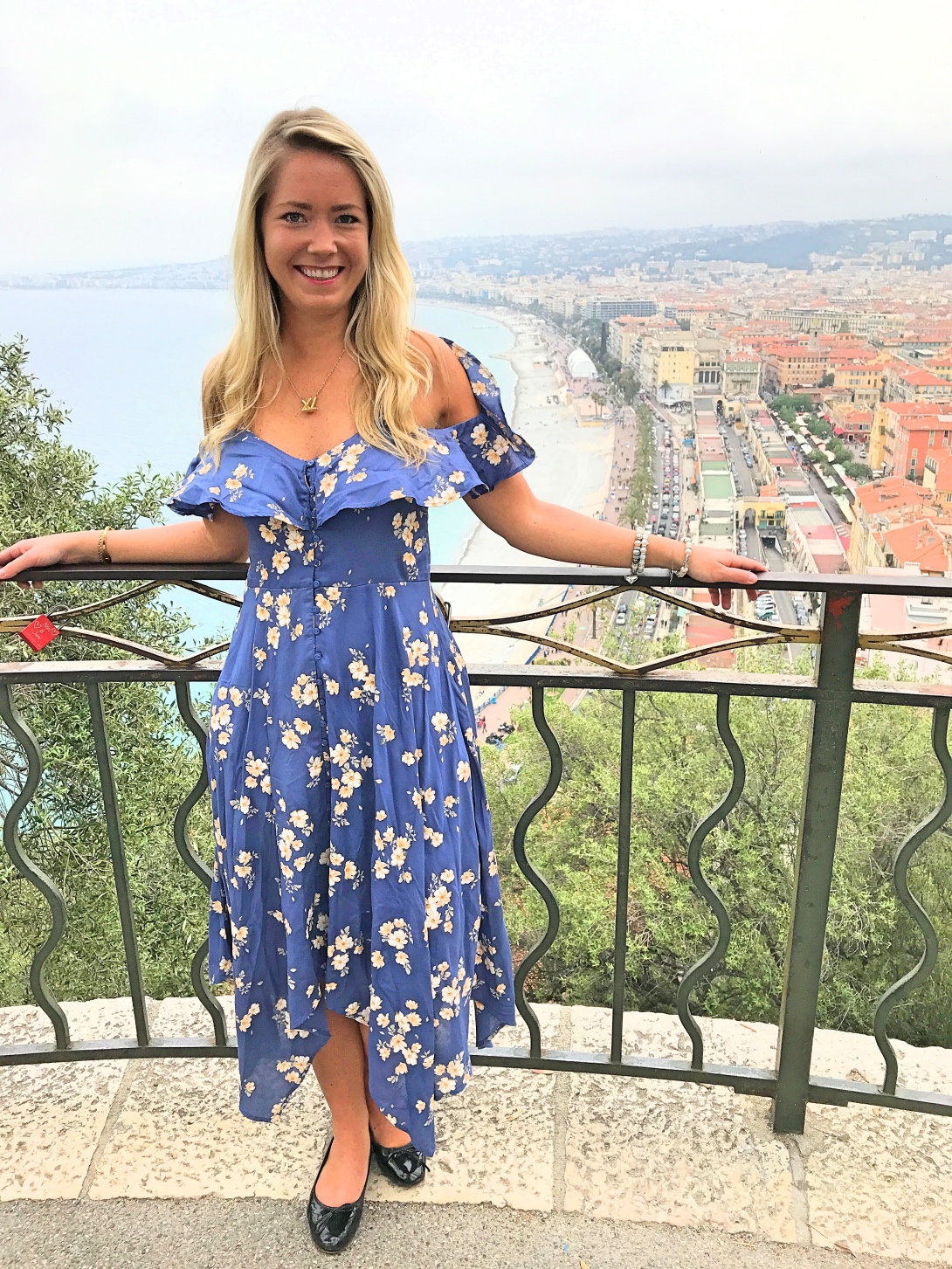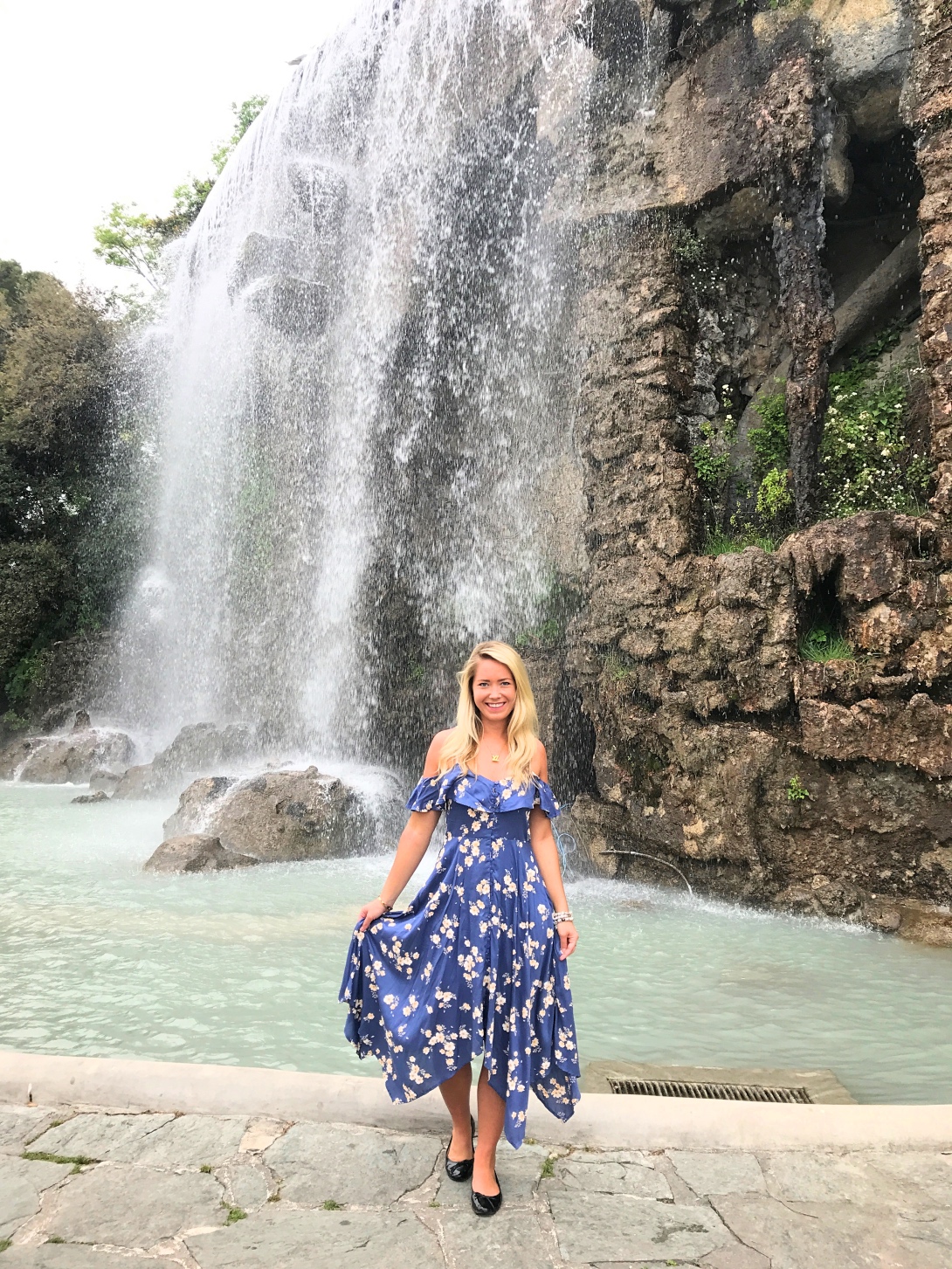 5. Promenade des Anglais
The Promenade des Anglais is a famous beach walk  through whole of Nice. The beach is divided into both public and private areas where the private beaches offer sun beds, service, umbrellas and serves both food and drinks. Expect a sun bed here to cost about 20 Euro / pc. A must is to walk on this path!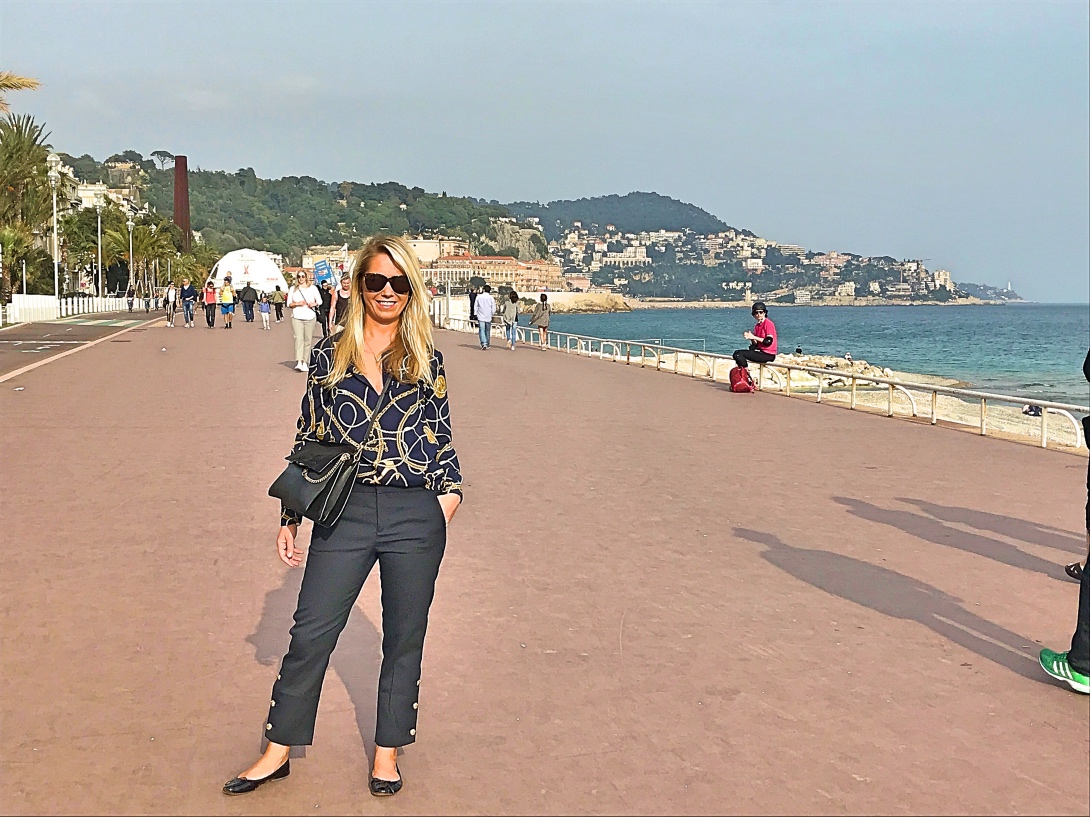 6. Gallerie Lafayette
On the other side of Place Masséna you will find Gallery Lafayette, a large and modern shopping center with 5 floors filled with shops, restaurants, furnishings, food, and more. This is a very well known shopping center!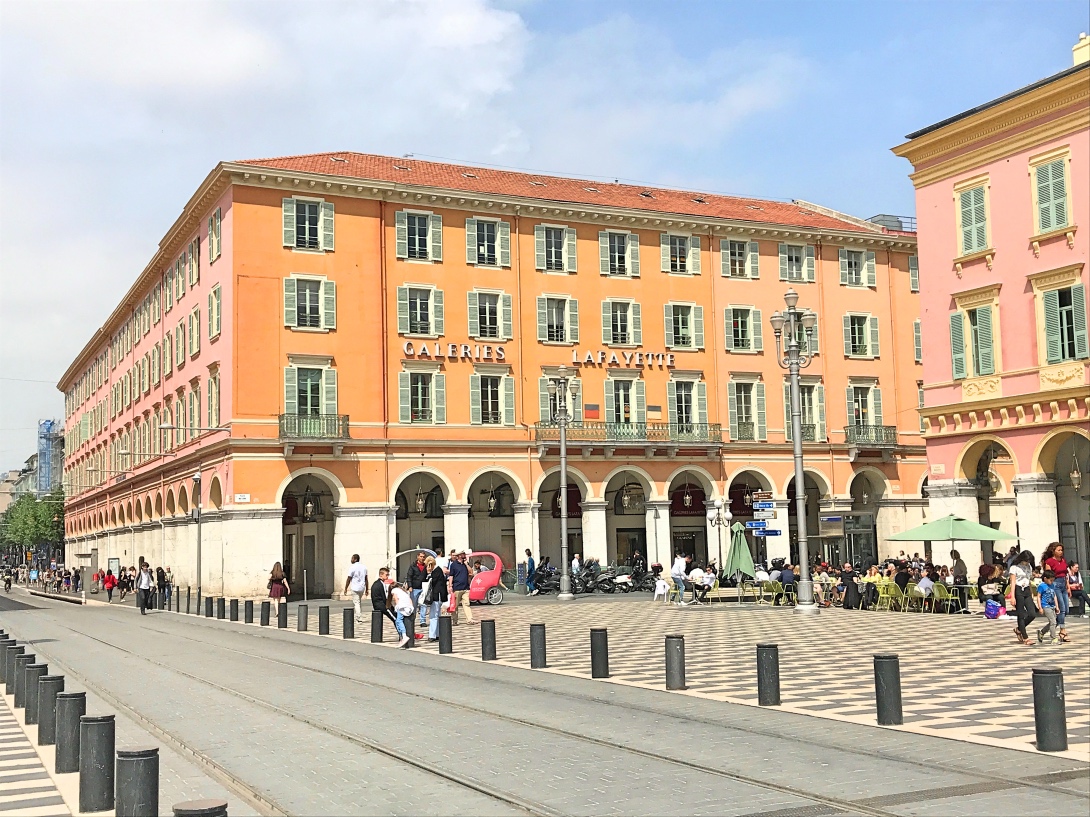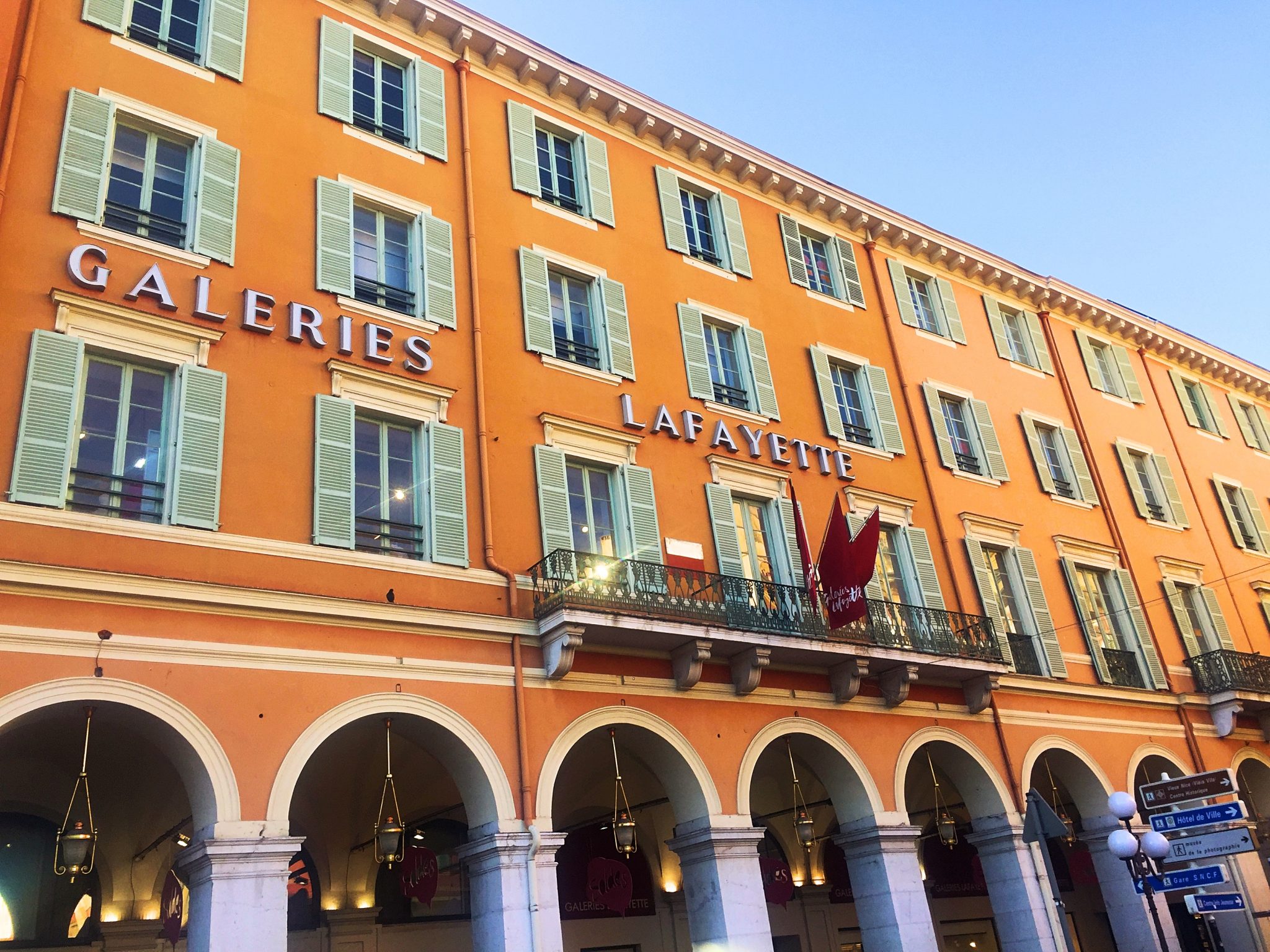 7. Modern art museum
Do you want to go to a museum, the modern art museum is a must to visit. Here you will not only get a museum but also an amazingly beautiful view of Nice from the rooftop. Entrance fee is 10 Euro / person.
8. Movida bar
At the beginning of the beach walk, just below the La Colline du Chateau, opposite the Promenade des Anglais, there are some bars that are only 2 floors high, where you can sit on the balcony and enjoy a bottle of rose wine in the afternoon sun. From here you have a view of the entire beach walk, as well as all the people and cars passing by.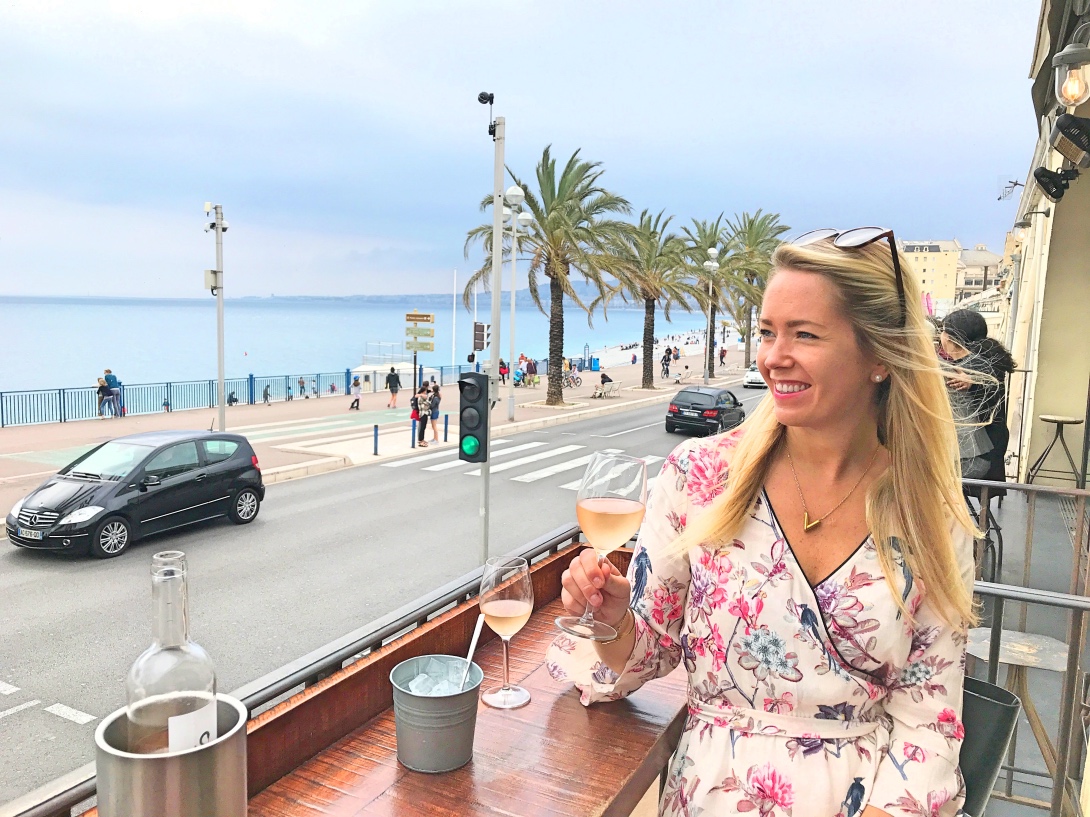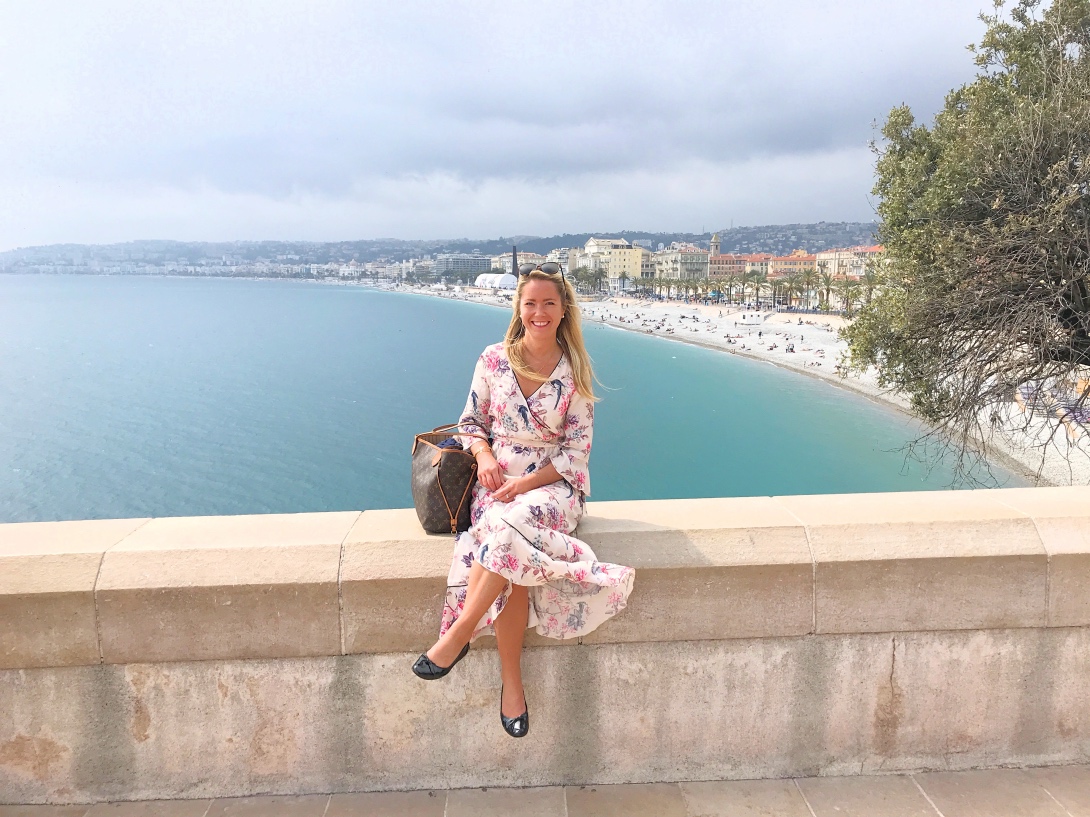 9. Quai des Anges cafe
If you only want to have a coffee in the sun or sit down for a while, I recommend going to Quai des Anges, which is both a cafe and restaurant and is just at the beginning of the Promenade des Anglais. Here you sit on Nice's well-known blue chairs and enjoy a coffee in the sun. Something I can highly recommend to do!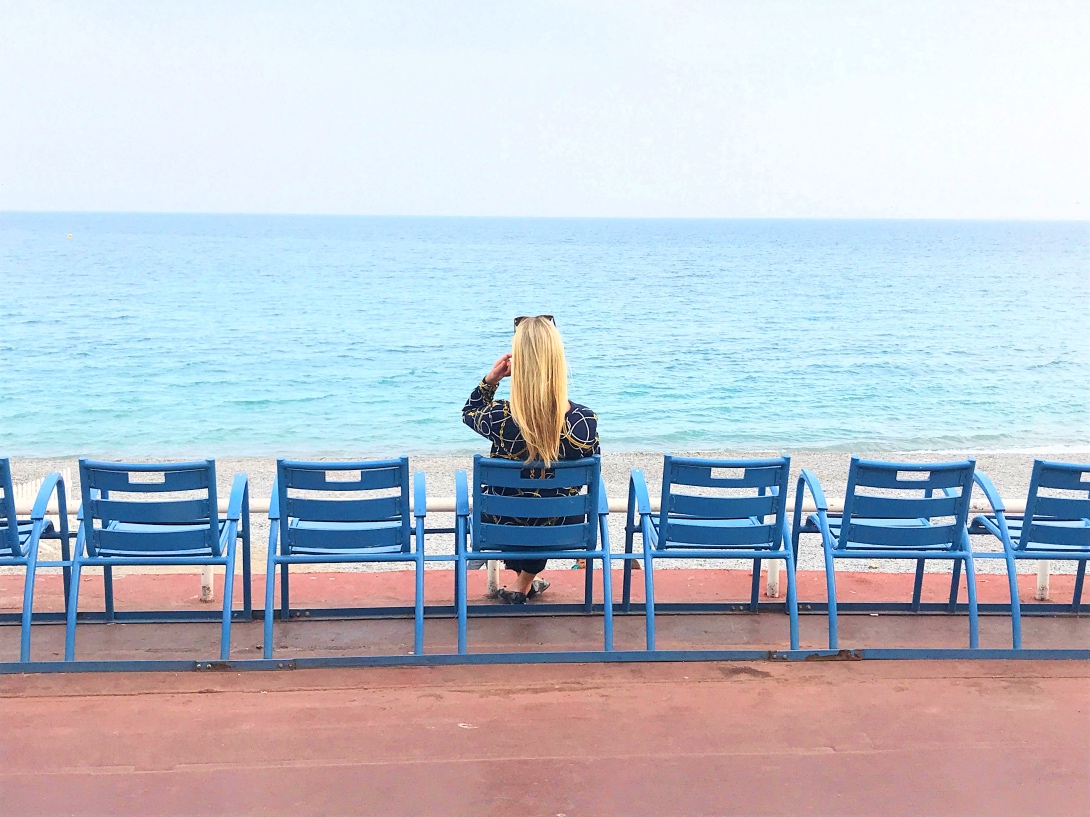 10. Click & Boat
Vilket bättre sätt att uppleva franska rivieran än genom att ge dig ut på havet? Vill du resa i total komfort ombord på en yacht. Med Click&Boat kan du hyra yacht med skeppare och/eller besättning. Skepparen kan också fungera som en lokal guide, och kan ta dig till de vackraste platserna, som du annars kanske hade missat. Genom att själv bestämma rutten har du alla möjligheter att göra din nästa resa helt unik.
Tips!
If you want to go to a nearby city, I recommend going to Antibes, which only takes 1 hour by bus. Take bus number 200, it goes directly from Promenade des Anglais all the way to Cannes with lots of stops on the road. The bus costs only 1.50 Euro and if you have time you can also go with the same bus for another hour and end up at the final destination of Cannes. Perfect for a day trip if you have time and want to do something else! So, it takes 1 hour by bus from Nice city to Antibes with bus number 200 and 2 hours from Nice to Cannes with the same bus.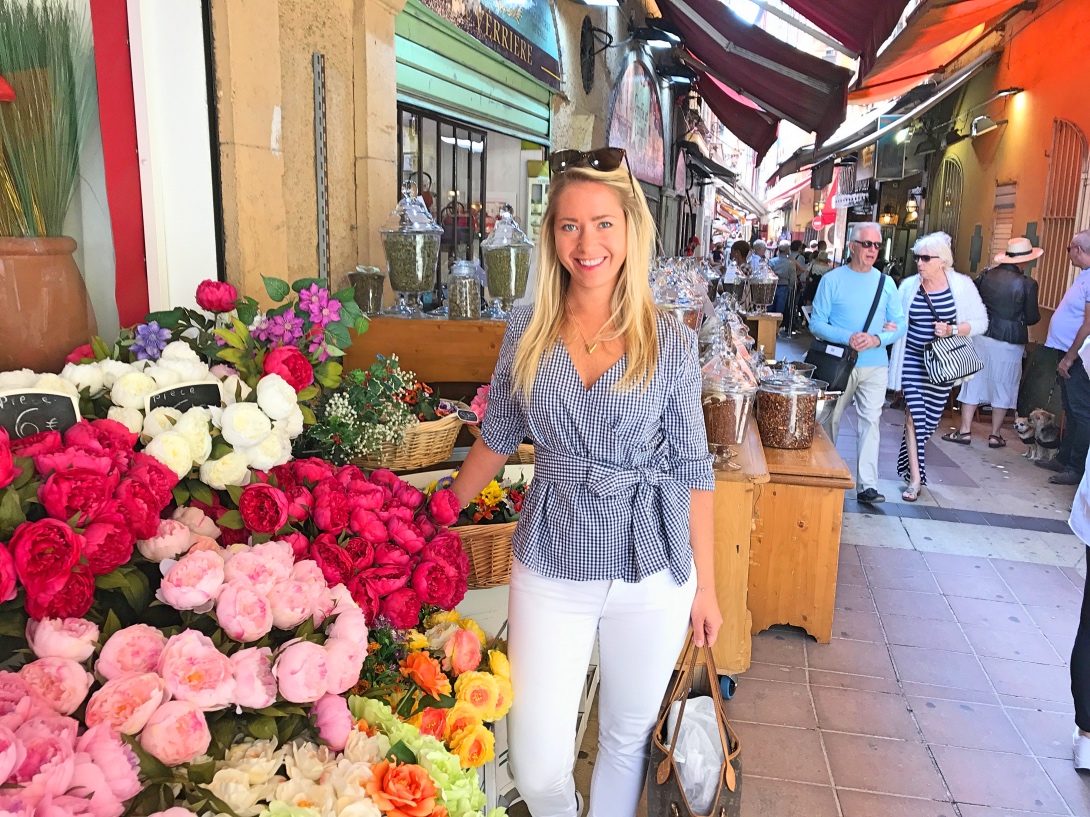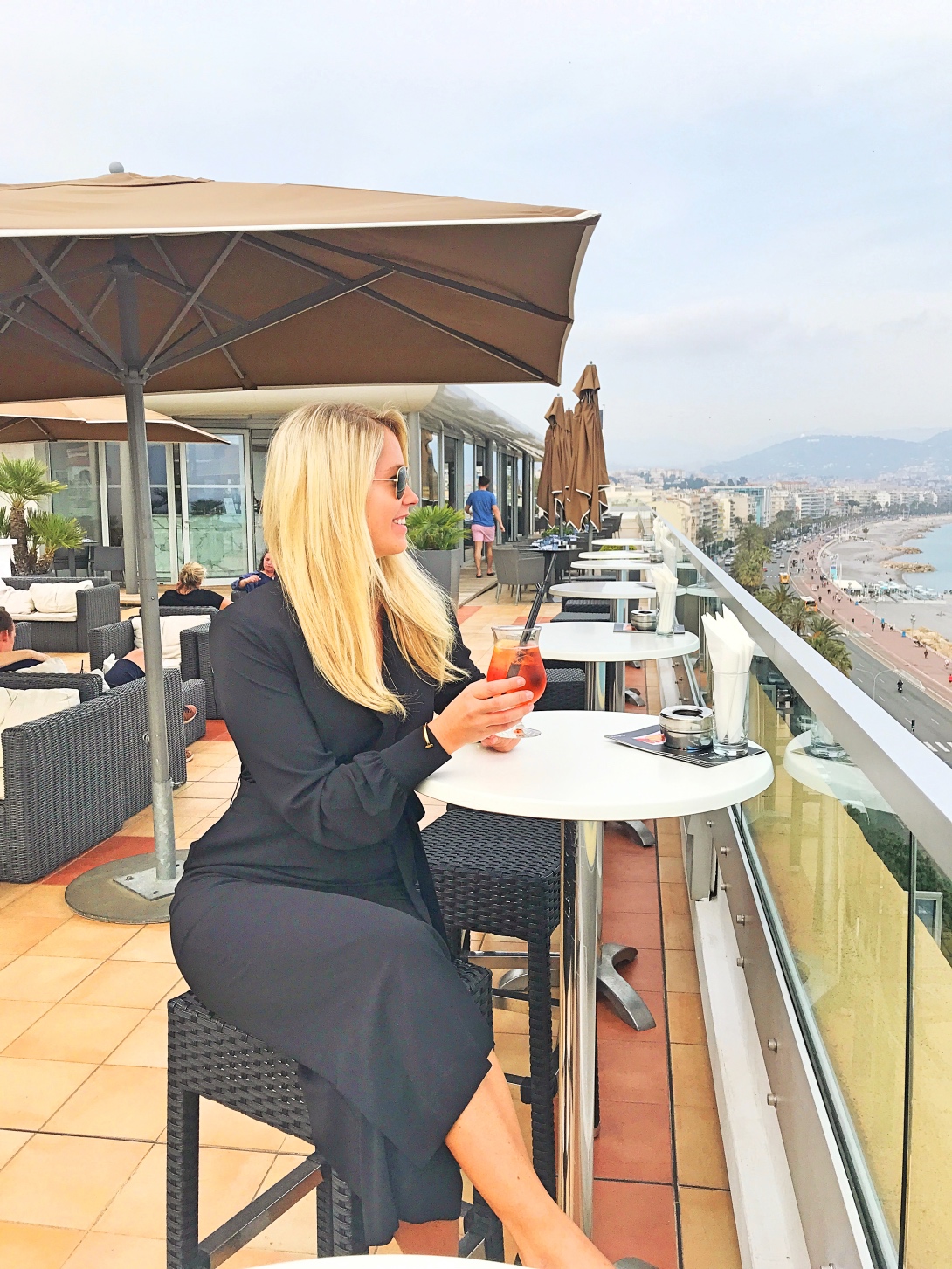 Have you been to Nice, what did you like most here, tell me! 🙂
Happy Travels!
// Charlotte