When I traveled along the Algarve coast in Portugal, I stopped by at a small town called Alvor, which is amazingly beautiful in every way! If you want to go for a day trip or stay overnight you should definitely visit Alvor, not least to discover a hidden pearl to be a beach that is located here, namely Praia do Prainha or Beach Prainha, as it is also called.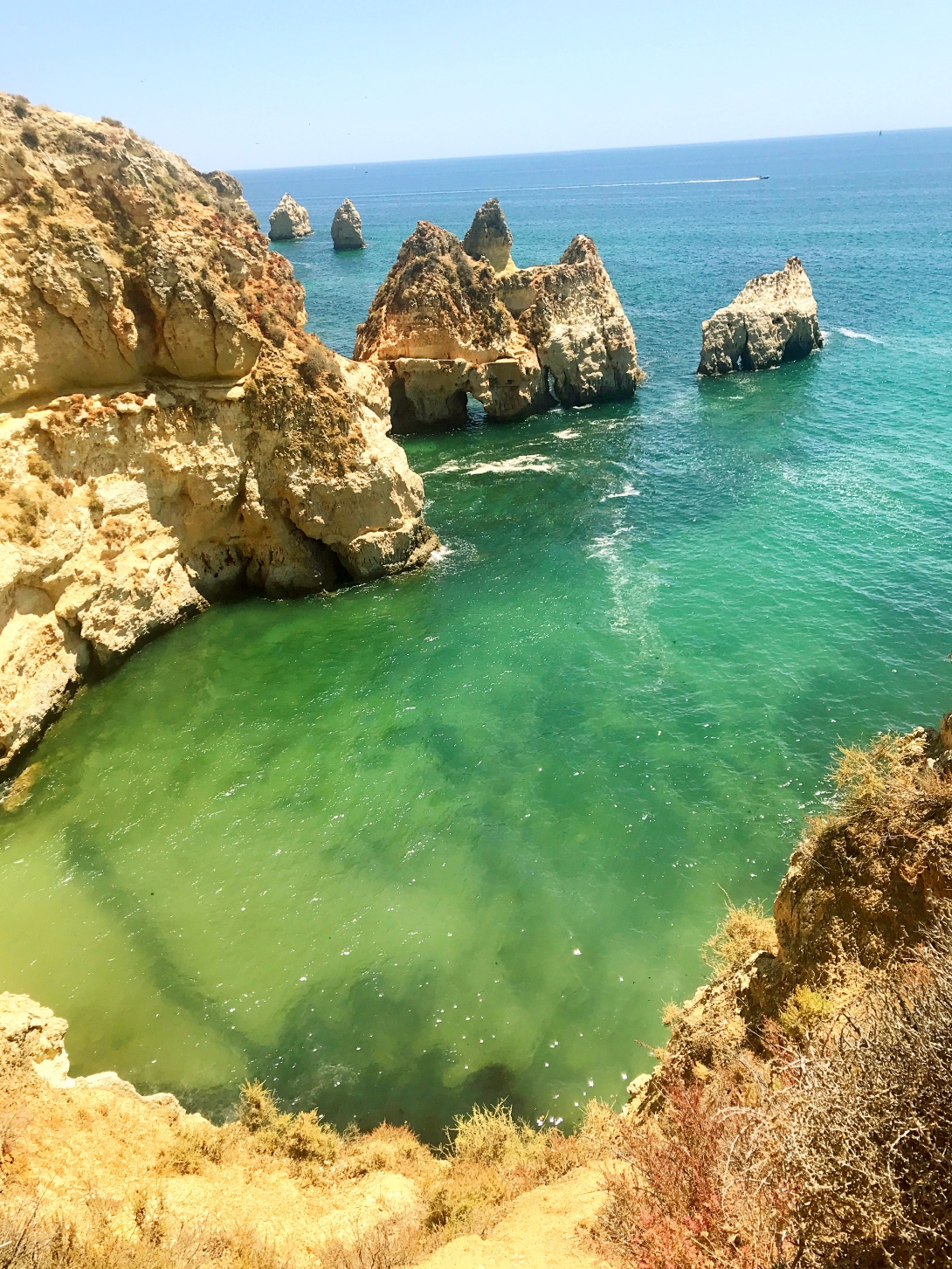 Explore the Hidden Pearl Praia do Prainha in Alvor, Algarve Portugal
If you are looking for a sun and beach day in Alvor, you may think that you will have to go to the big general beach called Praia de Alvor, which is several kilometers long or if not even miles long sandy beach. No no, here comes my super secret tips on a small hidden sandy beach that is 1000 times nicer to spend the day at, namely Praia do Prainha.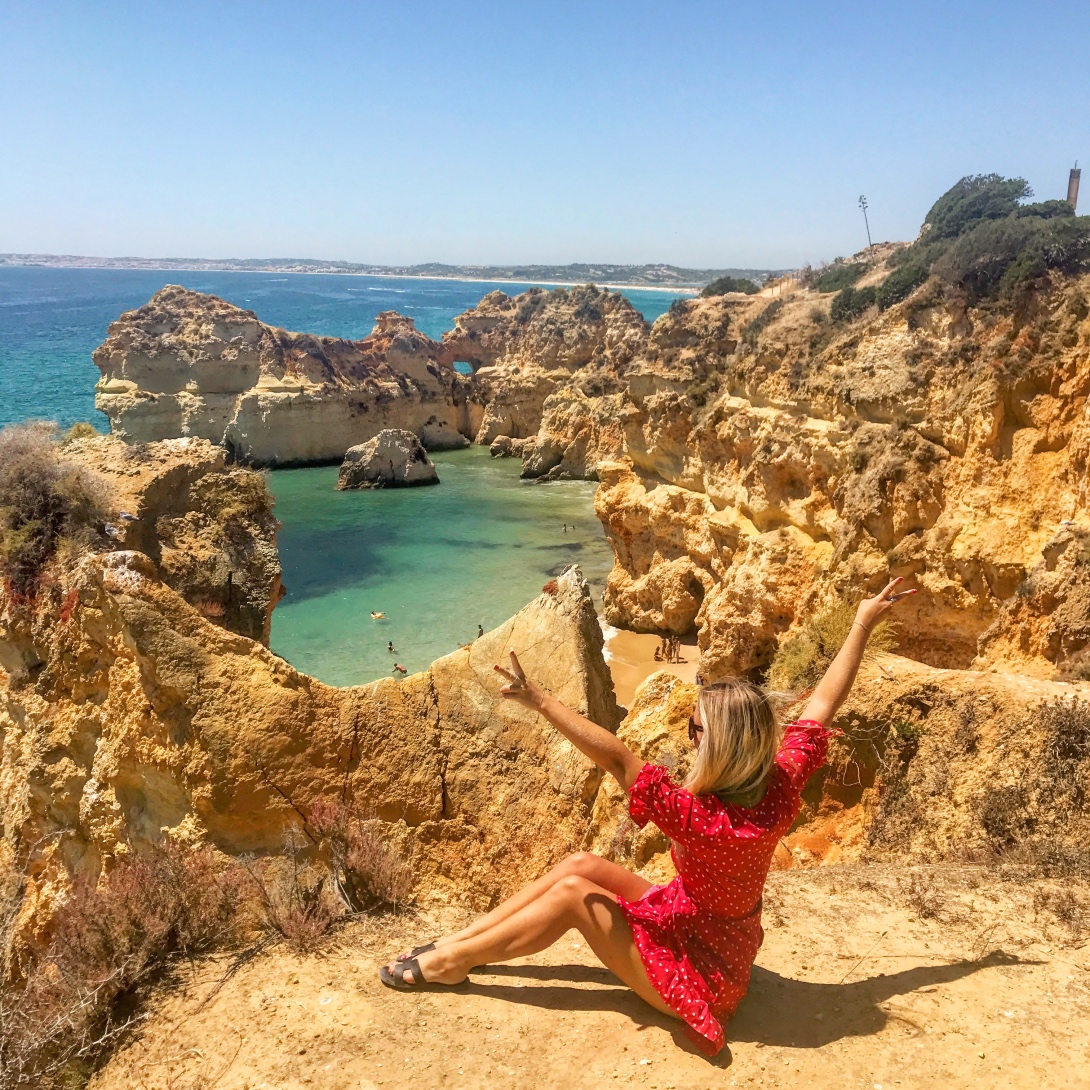 To get here
Getting here is not quite easy as a tourist. Only those who know this beach come here, which means that it is not as "touristy" as it is on all other beaches. However, I still think there is a lot of people who find this place but not so much as it is on other beaches and I was here in early August when it is a lot of tourists in the Algarve coast.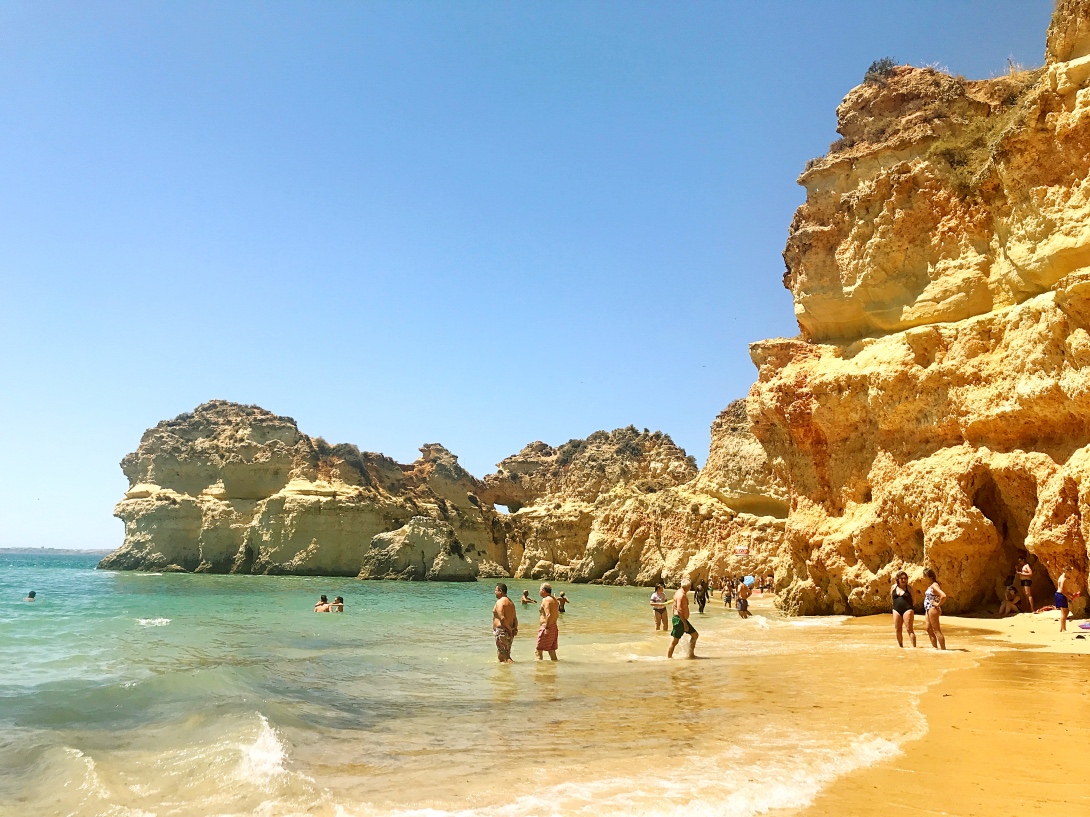 Praia do Prainha
Praia do Prainha is located right next to the big public and famous beach of Alvor, Praia de Alvor. This hidden little pearl I think it is, is located between some rock formations and caves and has a small cozy sandy beach.
However, it will be quite crowded on the beach in the afternoon when the tide water begins to rise further and further up to the edge of the beach, which makes people move further and further up more closely together, not to get too wet, so a tips is to come here in the morning. Later after lunch the waves will be getting bigger and bigger and it will not be easy to get between the beach and the nice restaurant that is here. The thing is that you have a cave between the beach and the restaurant which means you need to go in the water to get here.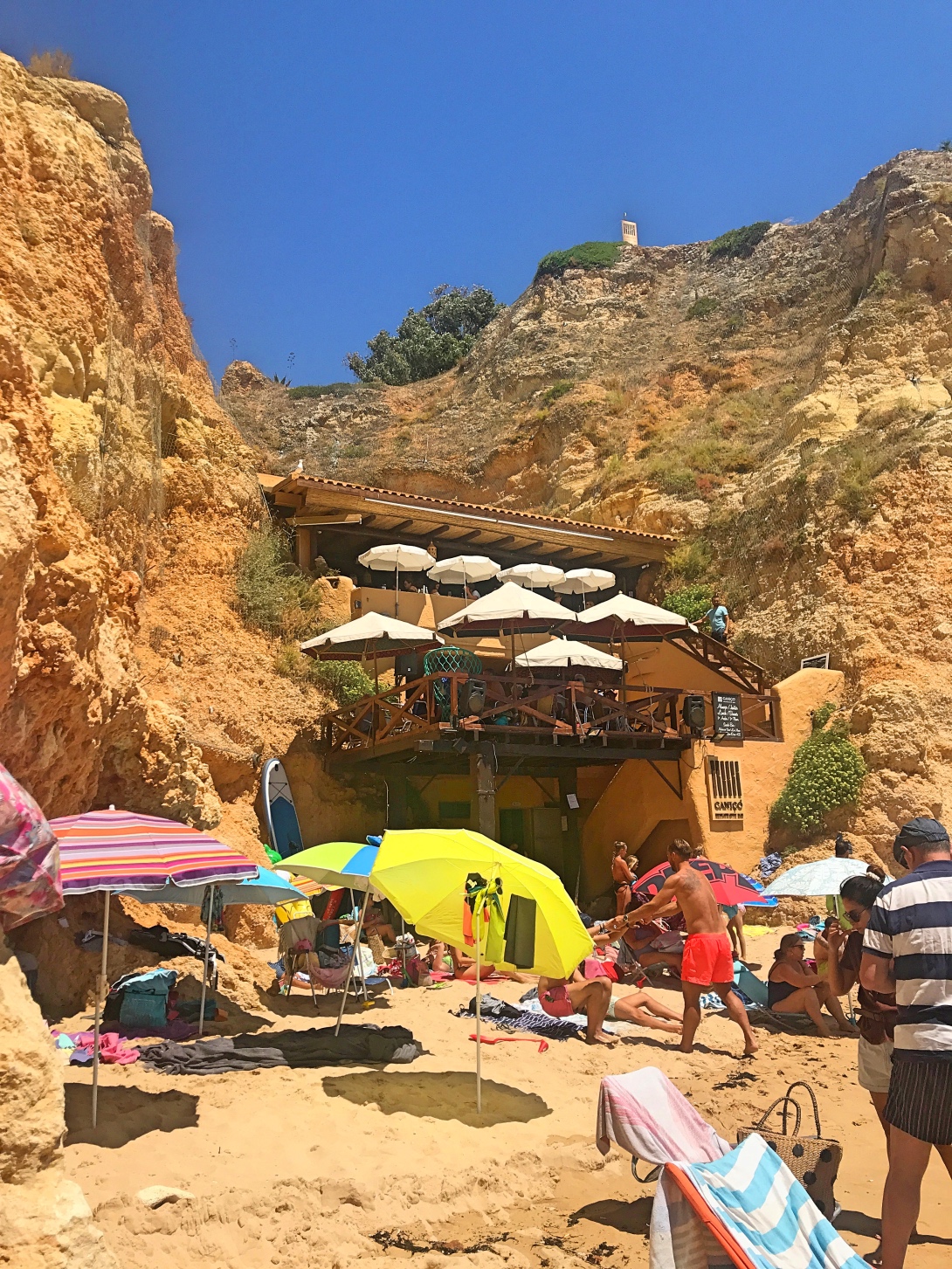 The Restaurant
You can come here by either taking an elevator down to the beach that takes you straight to the restaurant and from there go further down to the sandy beach or by taking a lot of stairs down directly to the beach. I came to this beach by going down through the restaurant to have a light lunch before it was time for me to swim.
This restaurant is built in the middle of a cave or between two rock formations you can say. Really awesome indeed! I can really recommend sitting here and drinking something or eating a lighter lunch, as I did. There is also a bar area that offers light food and one floor up is a more proper restaurant.
You have to go here!
Well, you have to go here! I really recommend this place with such a cool beach and such cool rock formations, it's so special here! It's one thing to see it all from above but you have to see this from the beach as well. You don't have to swim but I was too happy to be here so I jumped in the water without thinking of it! 🙂
Do you want more Algarve coast tips? Then you should click on this link to my other blogpost about Algarve.
You can follow my adventures on Instagram here, Facebook here, Bloglovin here or sign up on my Youtube channel here! 🙂
Happy Travels!
// Charlotte