If there is any beach you should visit when you travel along the Algarve coast in Portugal and especially if you are in the area of Lagos city, you must definitely visit the Camilo beach or Praia Do Camilo as it's called, if you read the map. This beach has the best view of the Algarve coast as well as a modern and stylish restaurant, perfect for both lunch and dinner with incredible view of the azure sea here.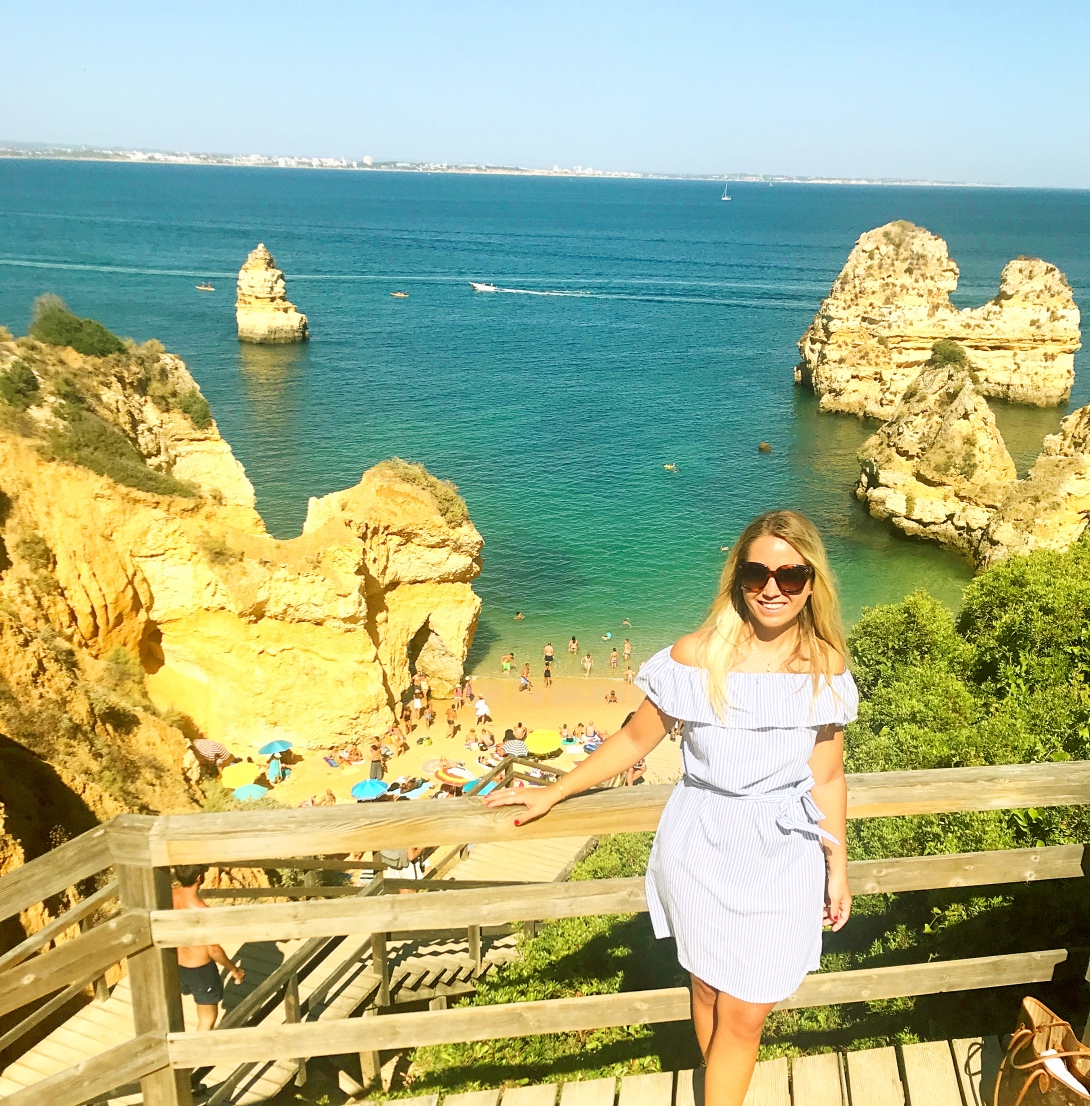 Go to Praia do Camilo in Lagos, Algarve
I was completely chocked when I found this beach, but it was not quite easy to find due to a lot of cars and people everywhere. Now I was here at the beginning of August when it's like most tourists but on the other hand, it's a must to go here. You will understand me when you see this view!
Once you have managed to park your car (there are free parking spaces, otherwise you will have to park along the road) you will walk for a little bit out on a cliff that will take your breath away when you see the view. This is really one of the most beautiful views I've seen, just because the Algarve coast is so special with its rock formations and caves.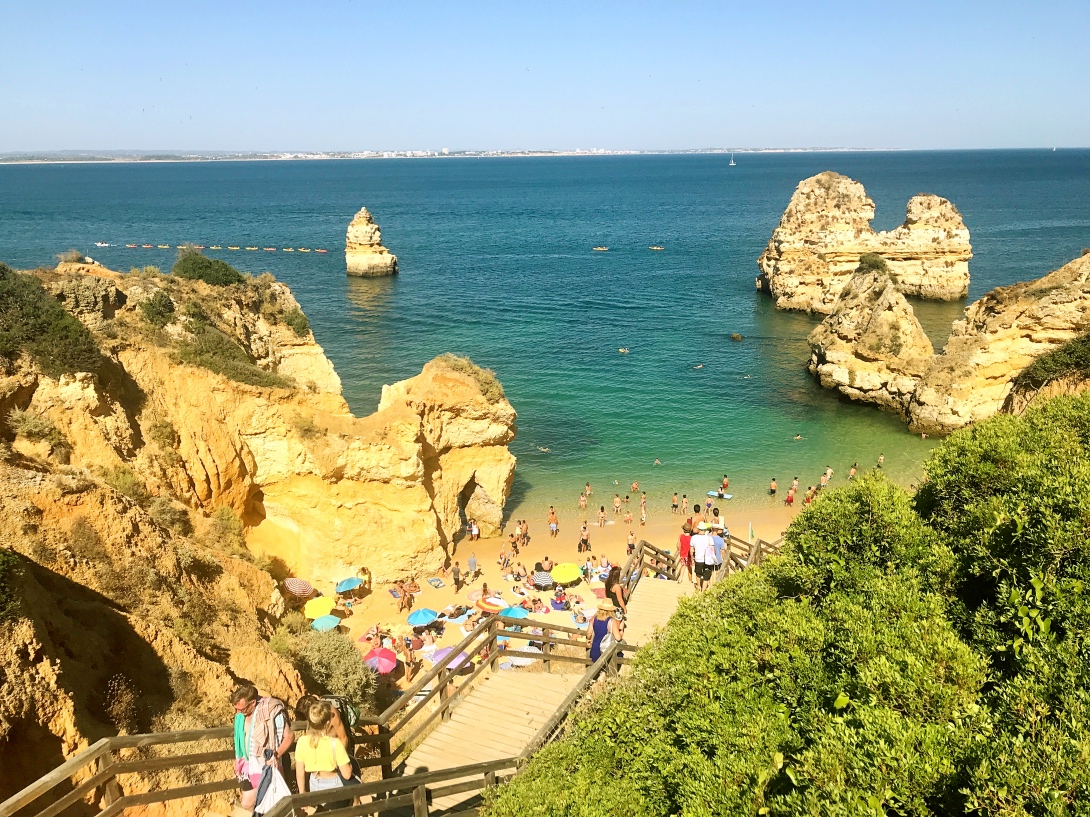 Praia Do Camilo
This beach is not like any other beach. First of all, you have a nice and very stylish restaurant where you can have lunch or dinner with a view that is amazing! You also have a very special beach you can only reach by walking down 200 wooden stairs down to the water. When you are down at the beach you have to count on the fact that there are a lot of people and then I mean a lot of people!
Keep in mind that it's easy to walk down these stairs, but harder to get up. If you have any problems with health, I would advise to not go downstairs, only some few steps are enough to see this lovely view (if you don't want to lie on the beach of course). Otherwise, it's good enough to come here and have a good lunch if you're just looking for the view.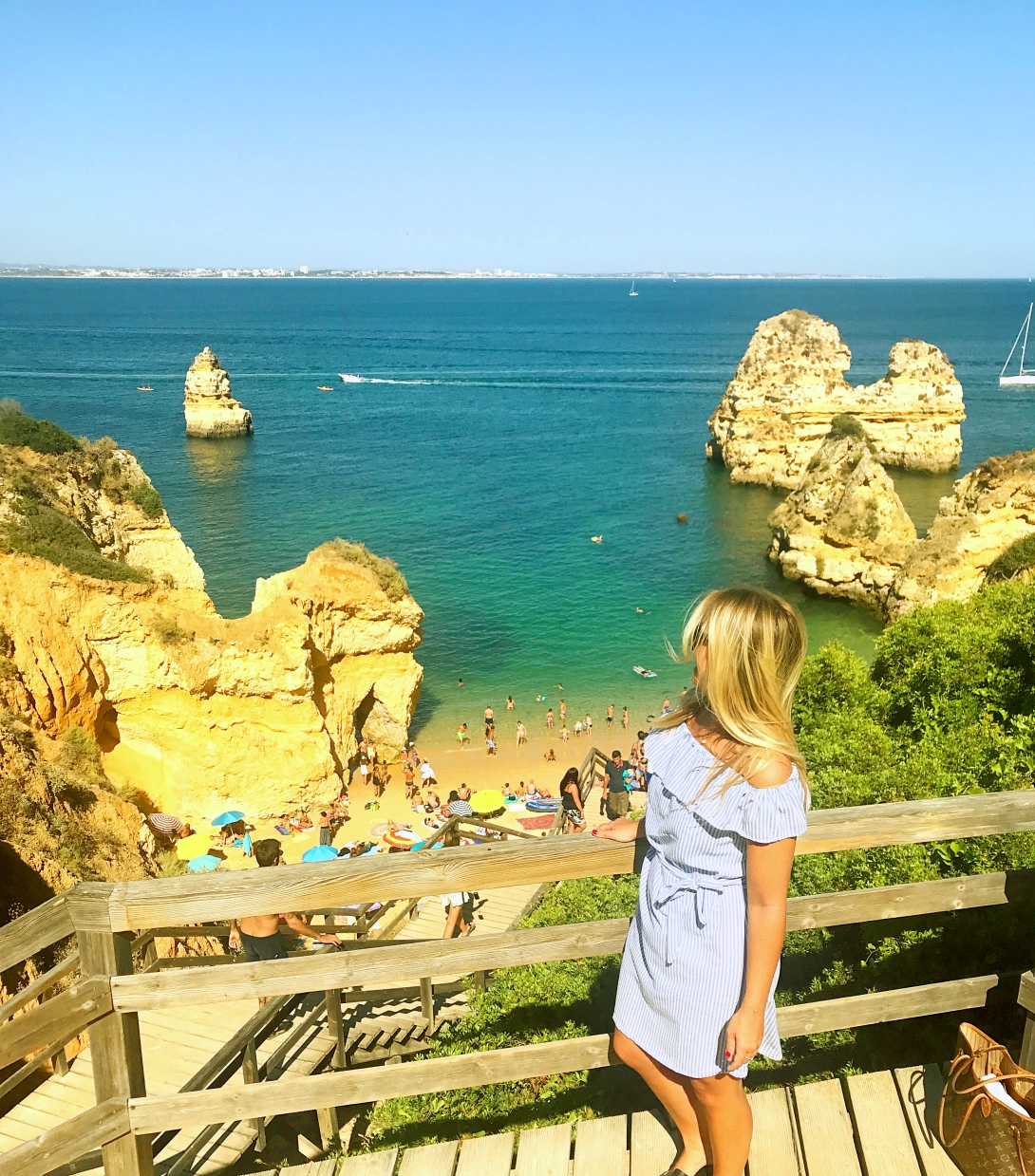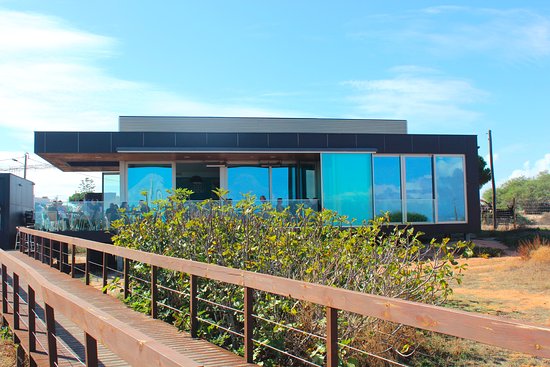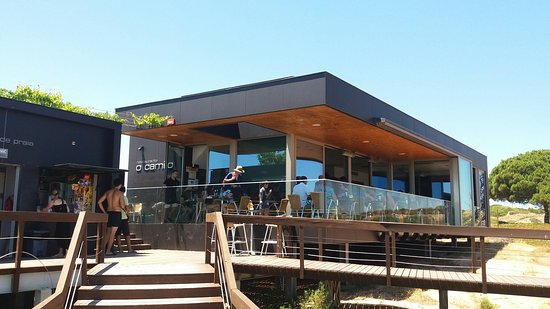 The Restaurant
This restaurant I would say has the best location on the Algarve coast with a great view of the ocean, so good that you think you been ended up in a tourist trap, but there is no risk for that, this is a very good restaurant that I recommend!
If you want to read more tips on excursions to do around the Algarve coast you can read my Top 10 things to see and do around the Algarve coast in this blog post.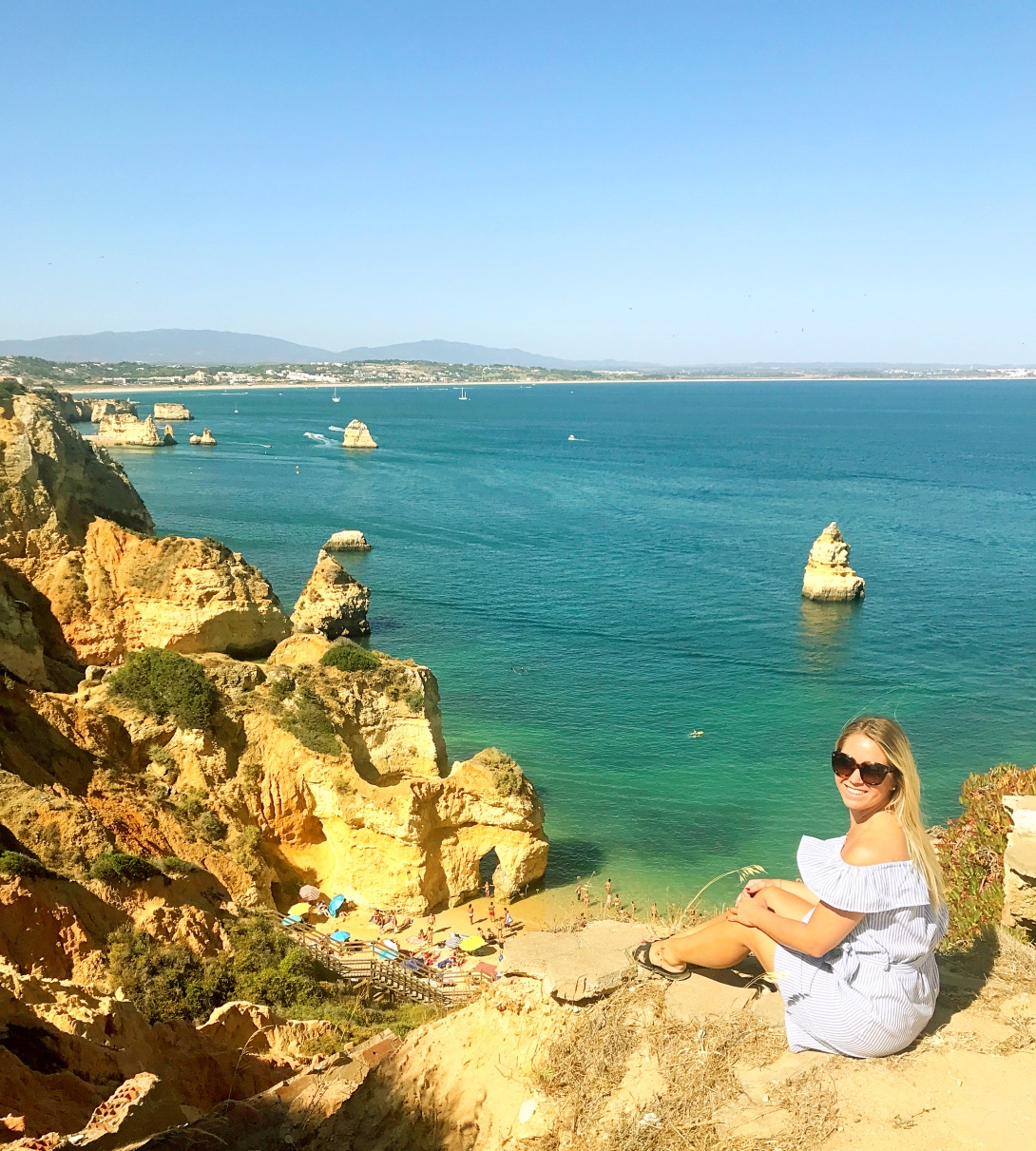 If you are not already following me on social media, you can do it on Instagram here, Facebook here, Bloglovin here or sign up on my Youtube channel here!
Happy Travels!
// Charlotte