In collaboration with Nordic TB and Tourism Organization of Herceg Novi. 
When I traveled to Herceg Novi in Montenegro, I stayed at the luxurious 4.5 star hotel Palmon Bay hotel, located just in the middle of the town, close to the beach. Perfect location if you ask me when you are in Herceg Novi. It´s walking distance to both restaurants, shopping and attractions. If you want to stay at a really luxurious and affordable hotel in town, you definitely have to stay at the Palmon Bay hotel. In this post you get a detailed description what I liked about the hotel!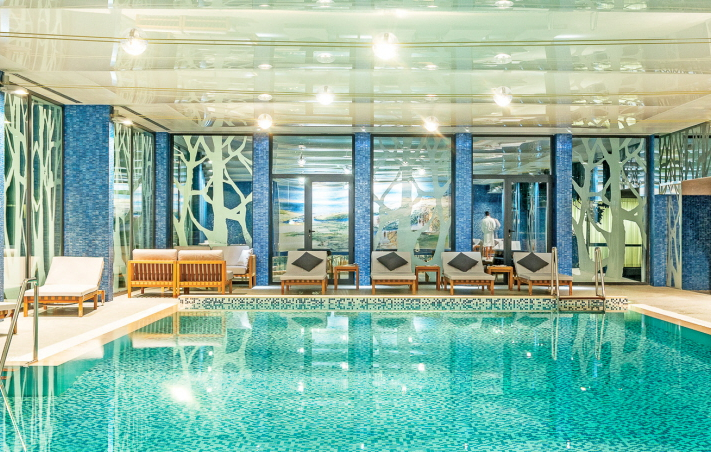 Palmon Bay Hotel in Herceg Novi in Montenegro
I stayed 4 nights at the Palmon Bay hotel in the middle of Herceg Novi, Montenegro and really enjoyed it. This is a hotel entirely in my style and I wish I had more time to hang out at this hotel because it is wonderfully nice with both SPA area, a rooftop terrace and a giant pool area with access to a private beach. In addition, you get the world's finest view of Herceg Novi city from the hotel terrace! Can you wish for more? 🙂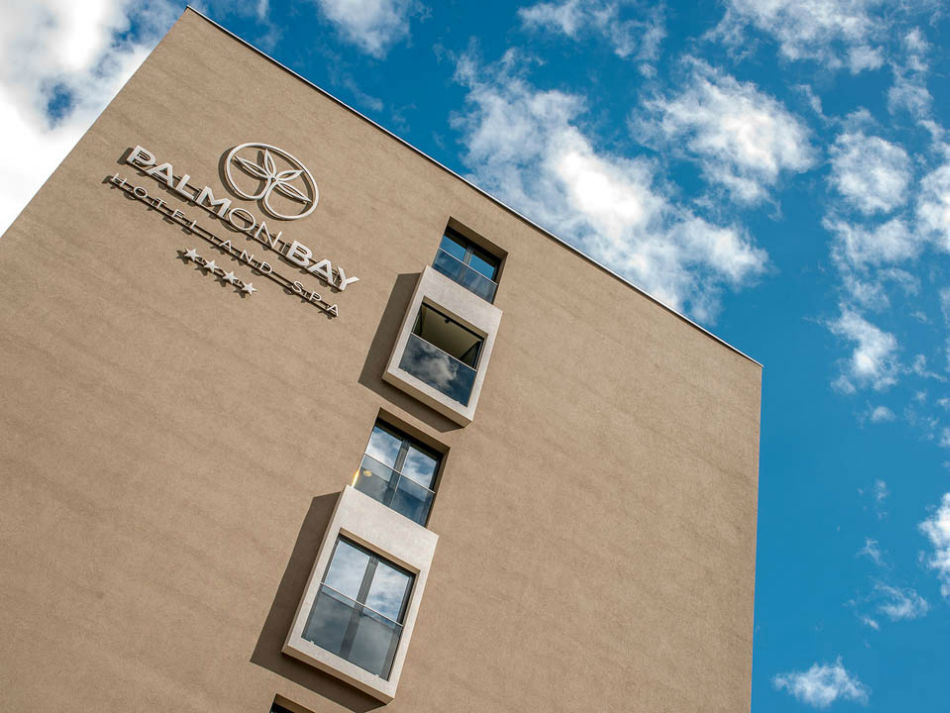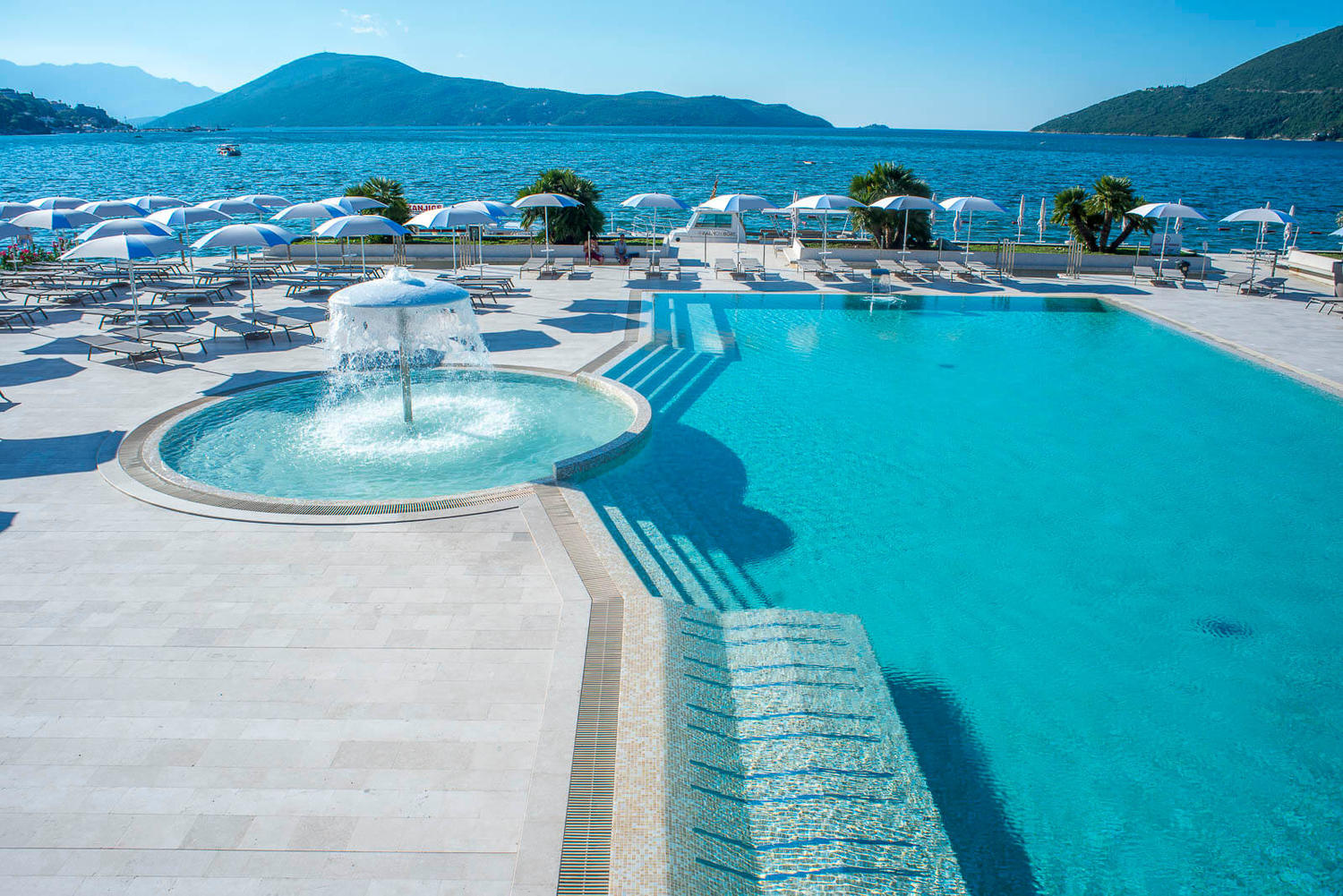 With stunning decor, large pool area with plenty of space for everyone and palm trees outside the window, it really feels like being in a luxurious hotel. I am delighted with my stay here and will definitely go back to this hotel again when I travel back to Herceg Novi. I can recommend staying at this hotel to 100% and next time I would also like to spend time in their SPA area that looks absolutely amazing! 🙂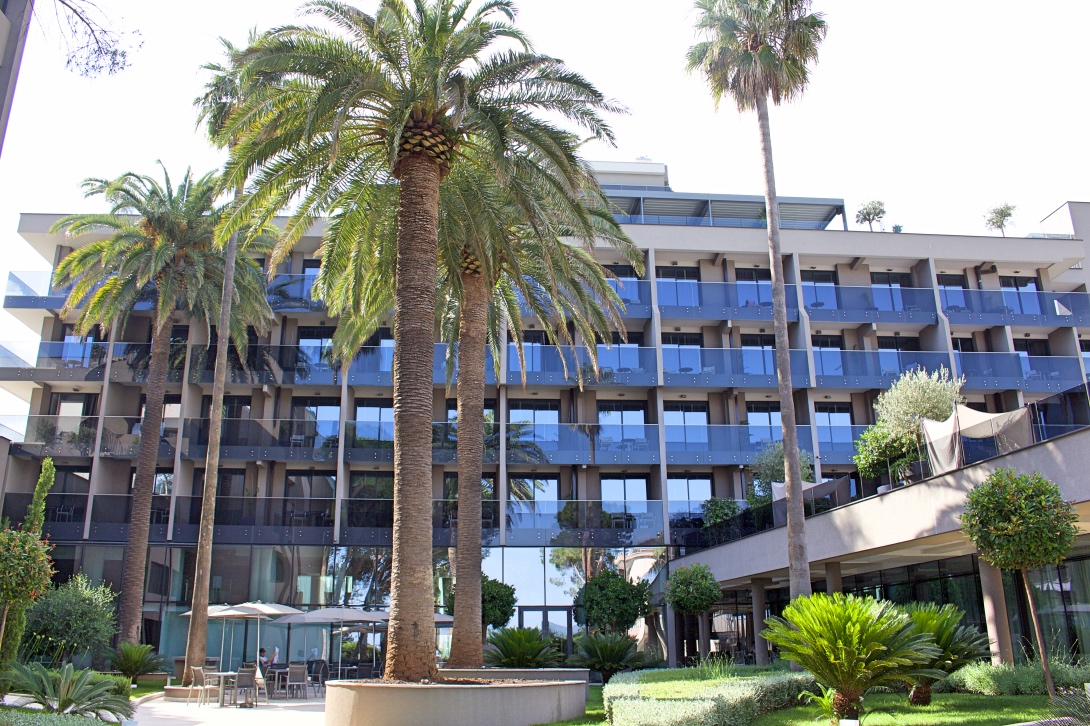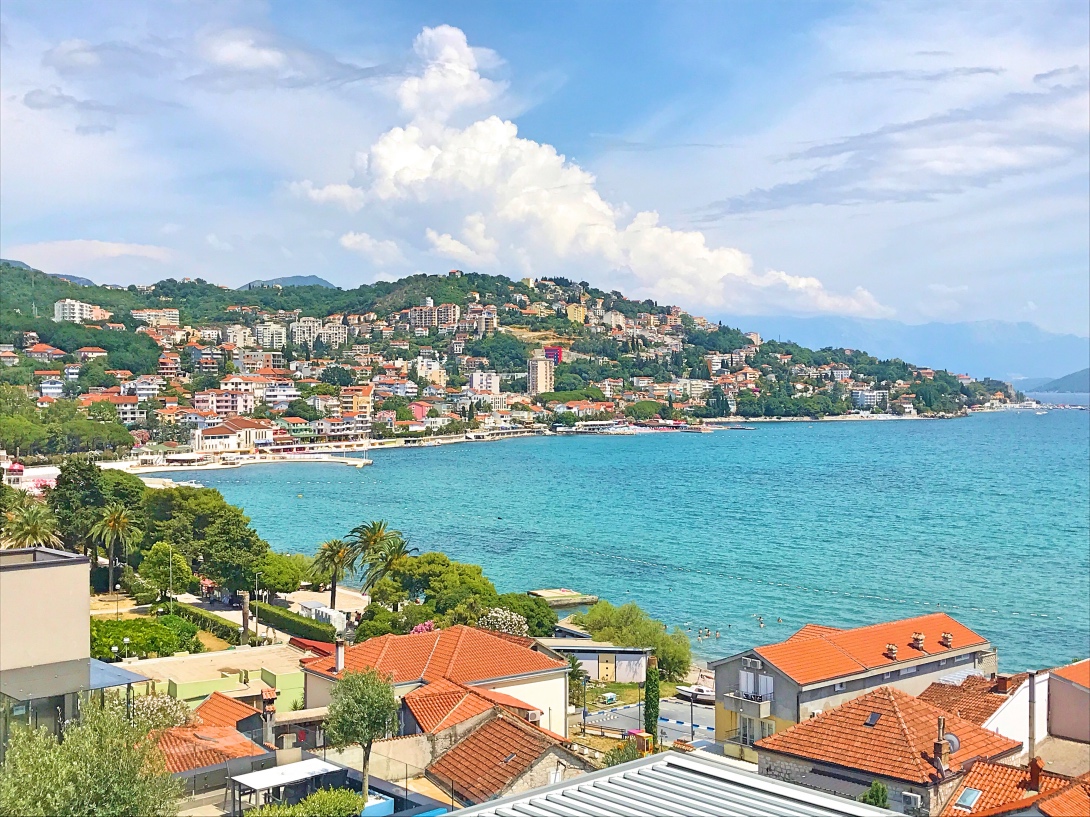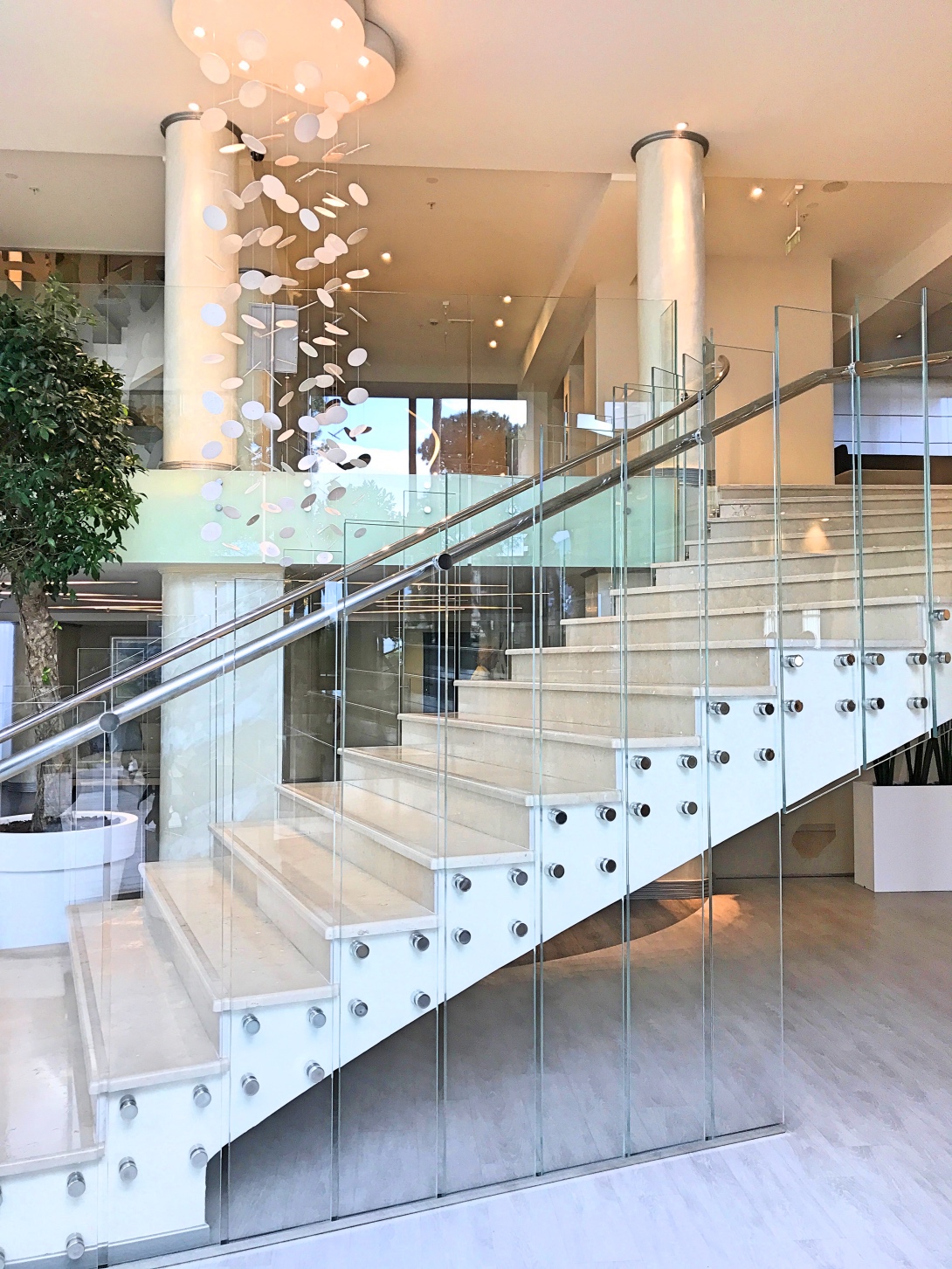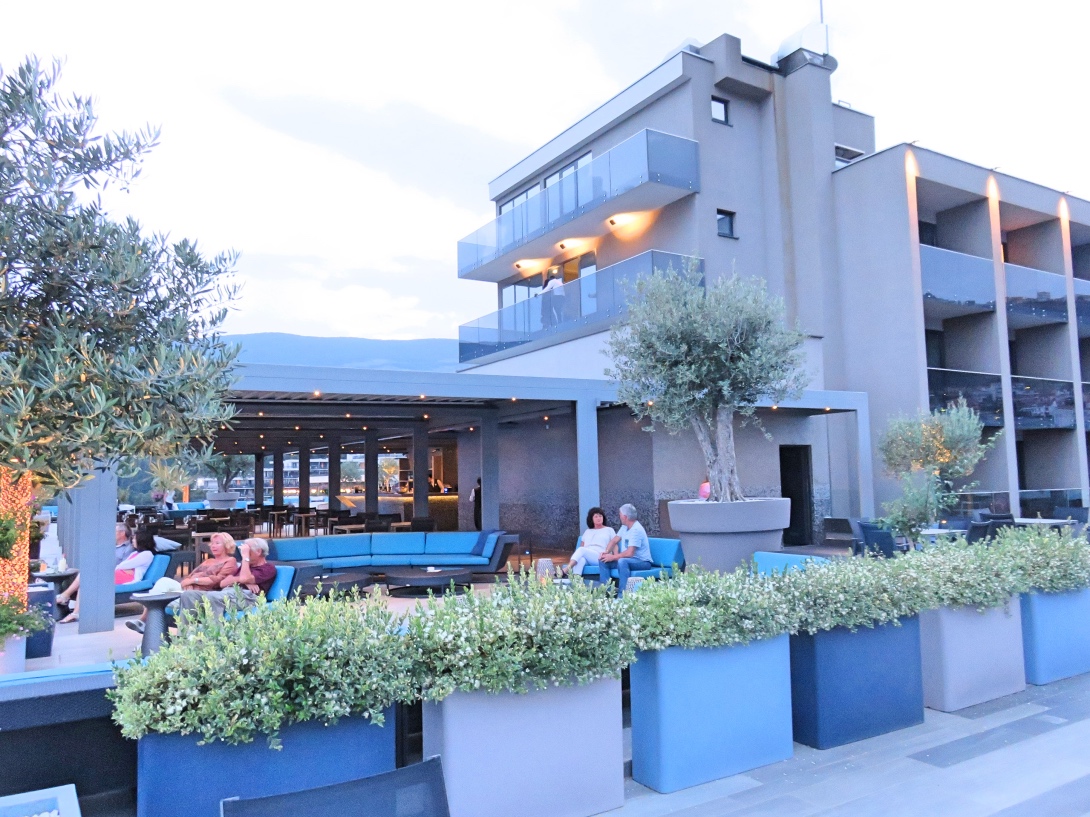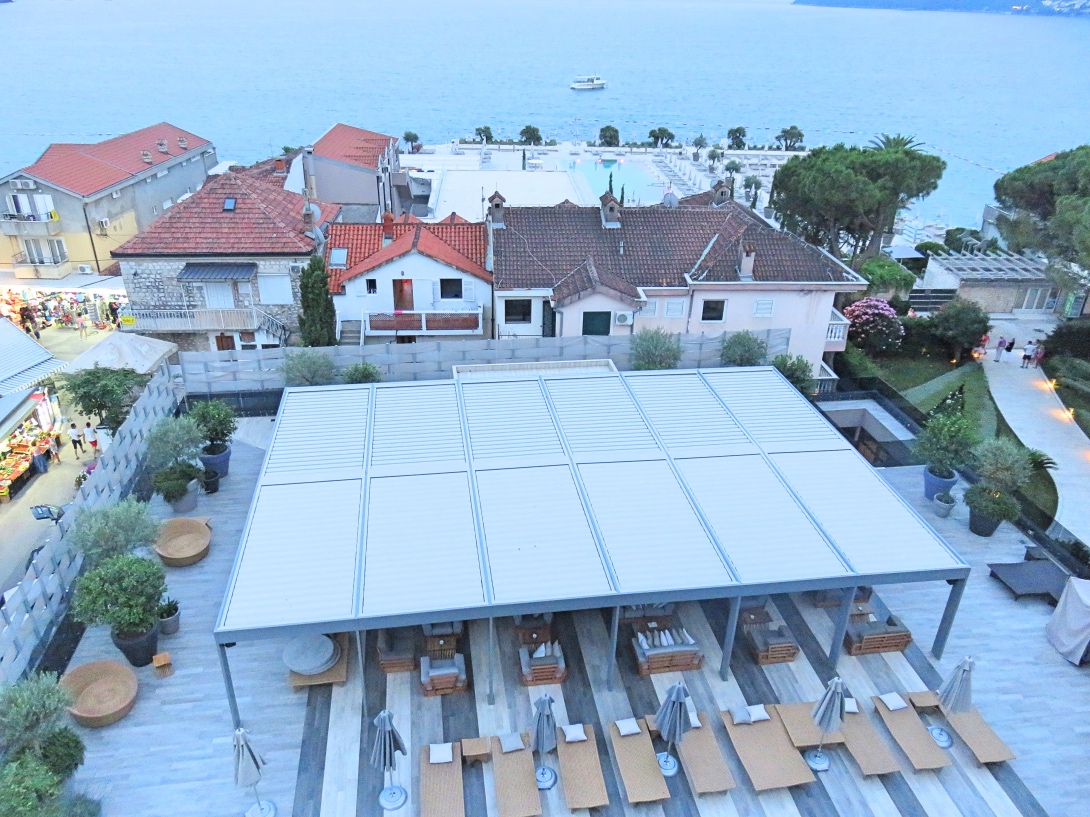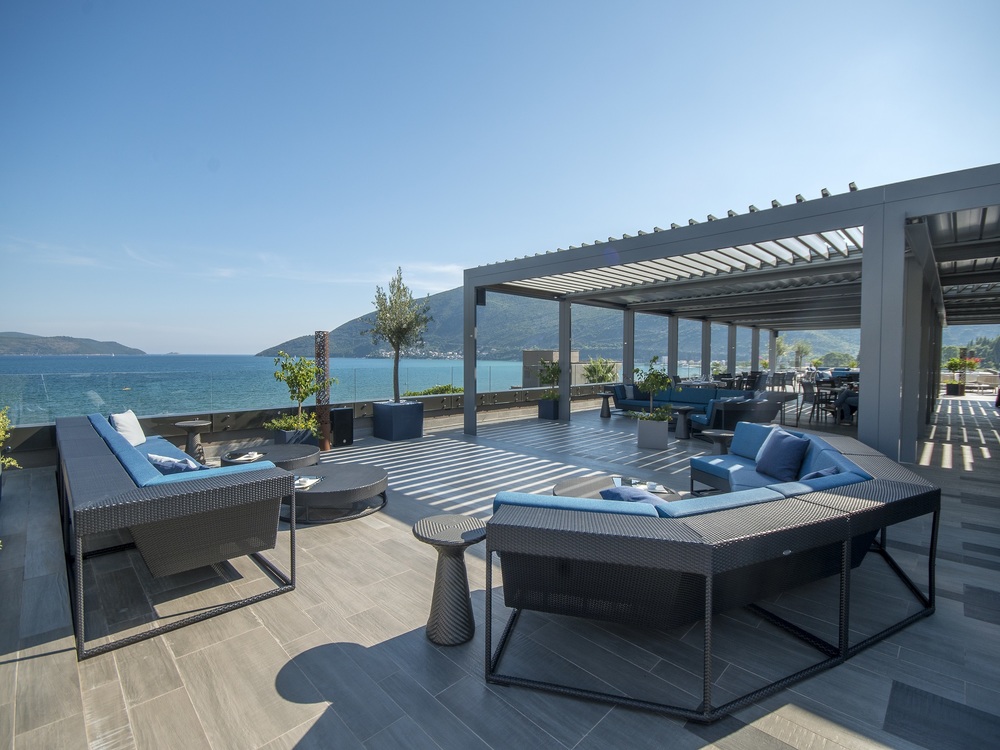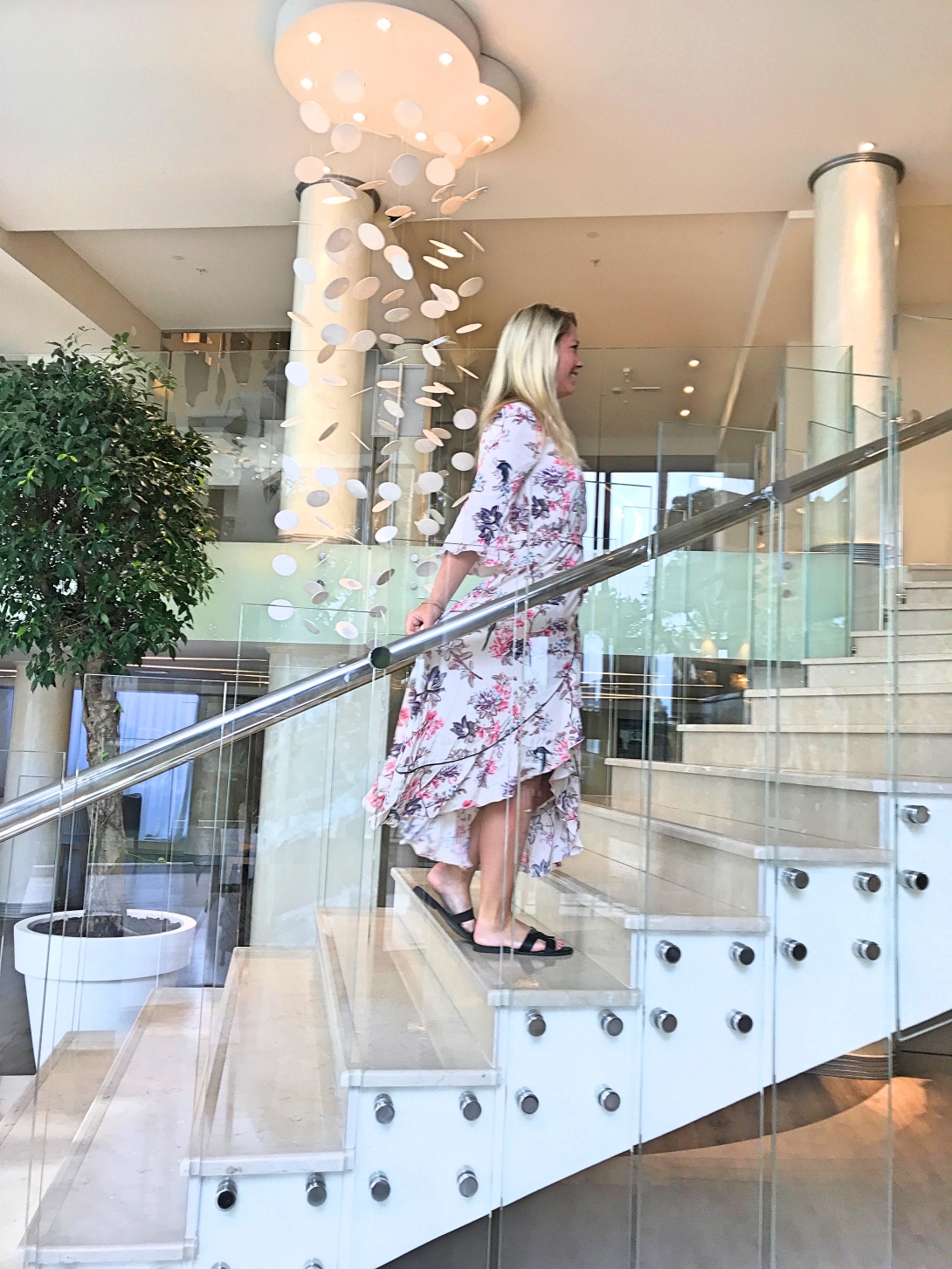 The Rooms
The hotel rooms at the Palmon Bay hotel are spacious and very fresh. I got a balcony facing the mountains and woke up with amazing view every morning. In addition, you get a magic view of the pool area and the whole of Herceg Novi city from your floor, next to the elevator or from Olive Bar on floor 5 which is the rooftop terrace at this hotel.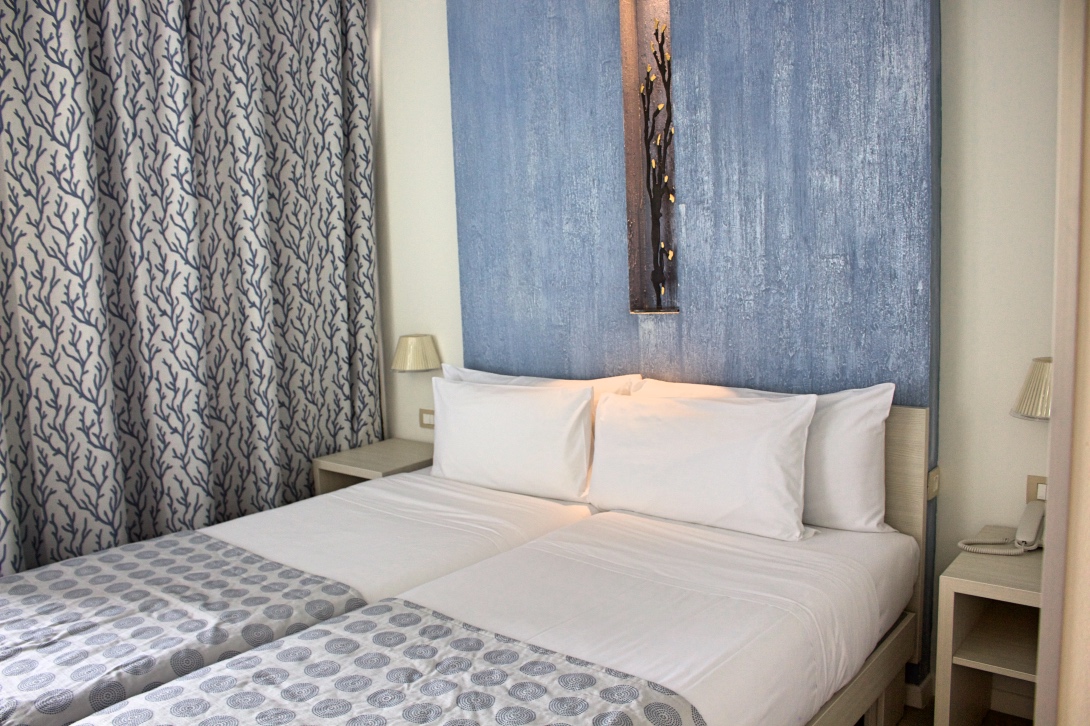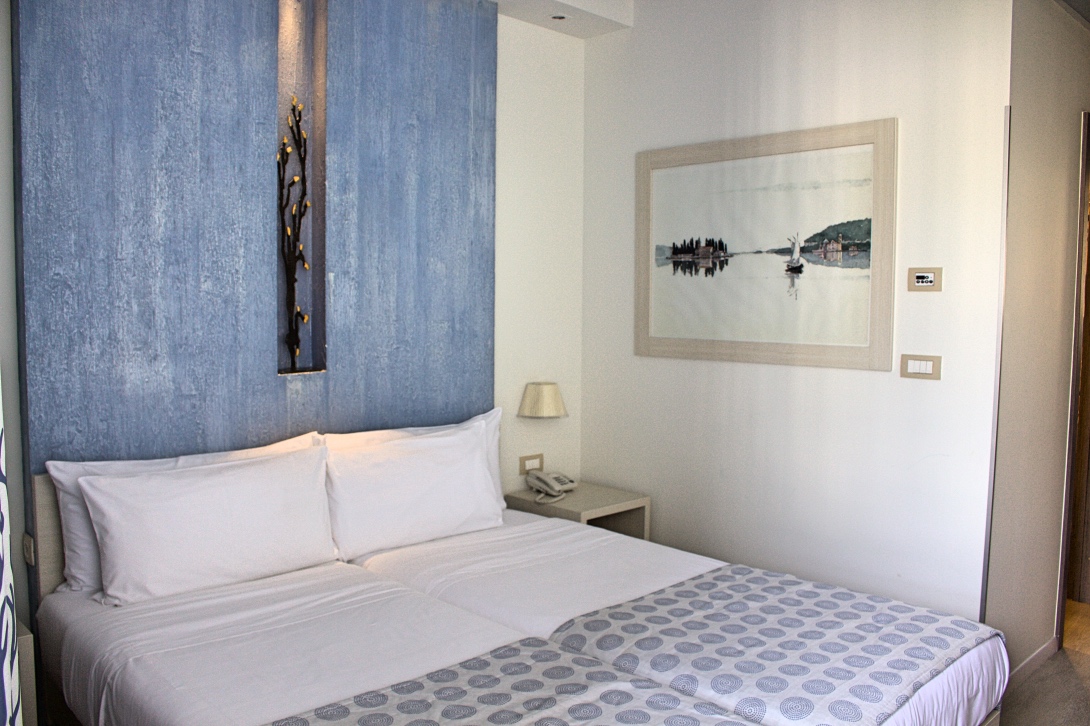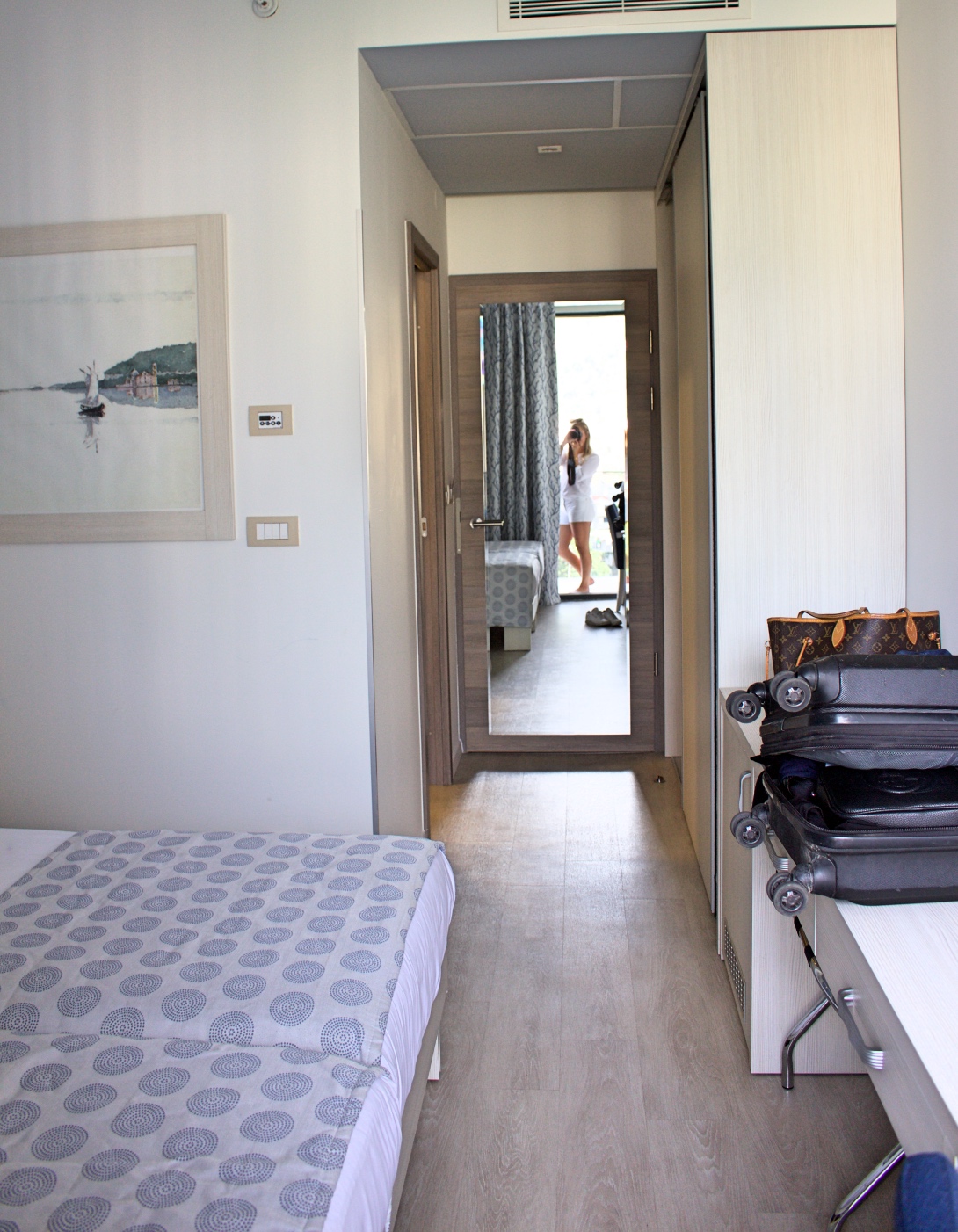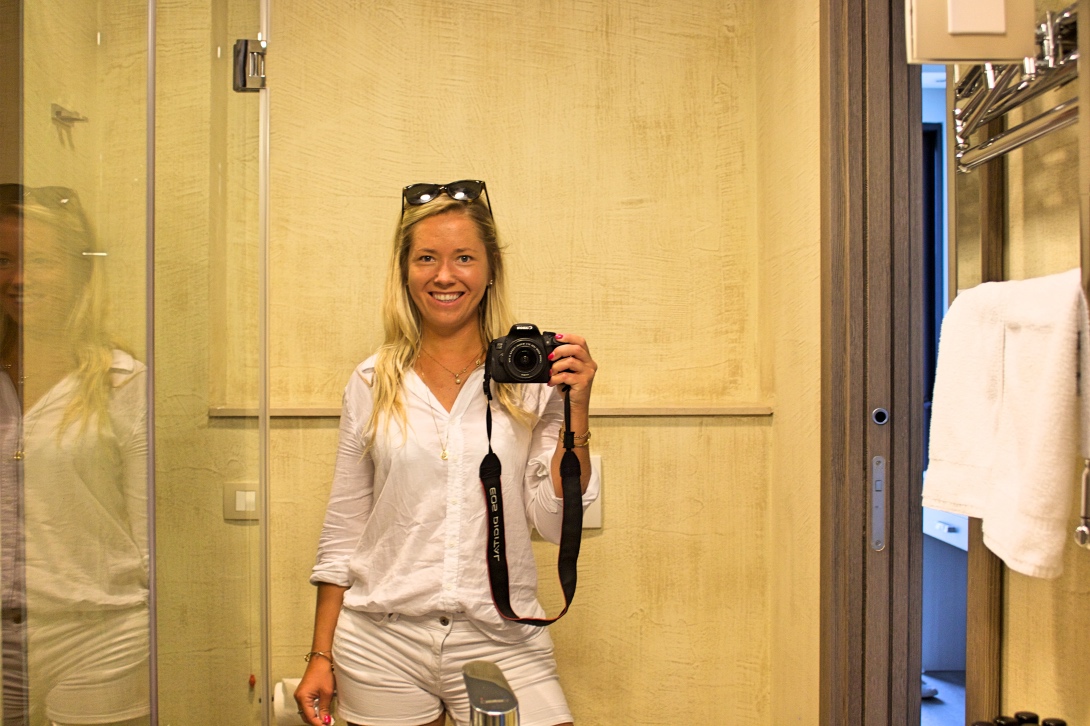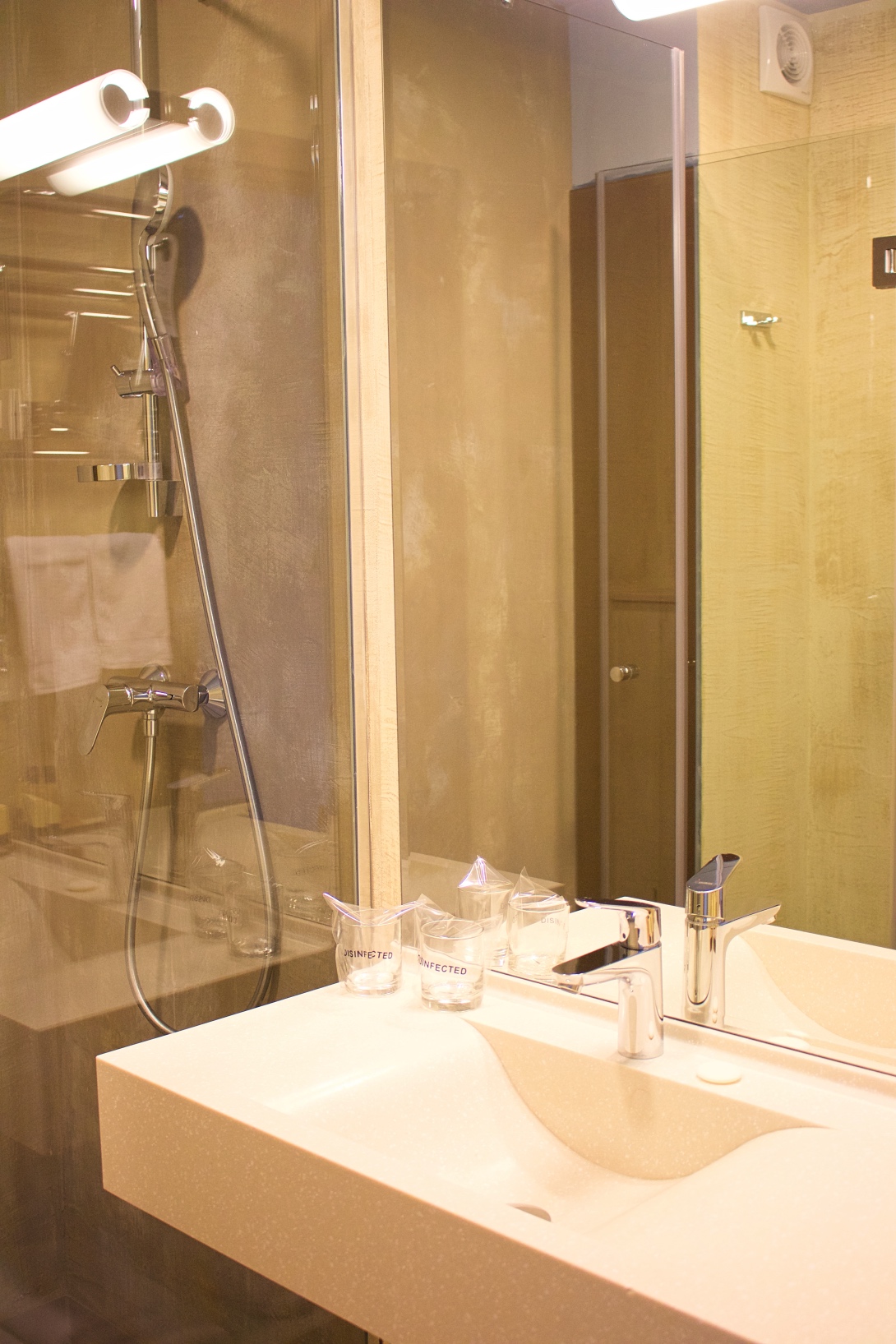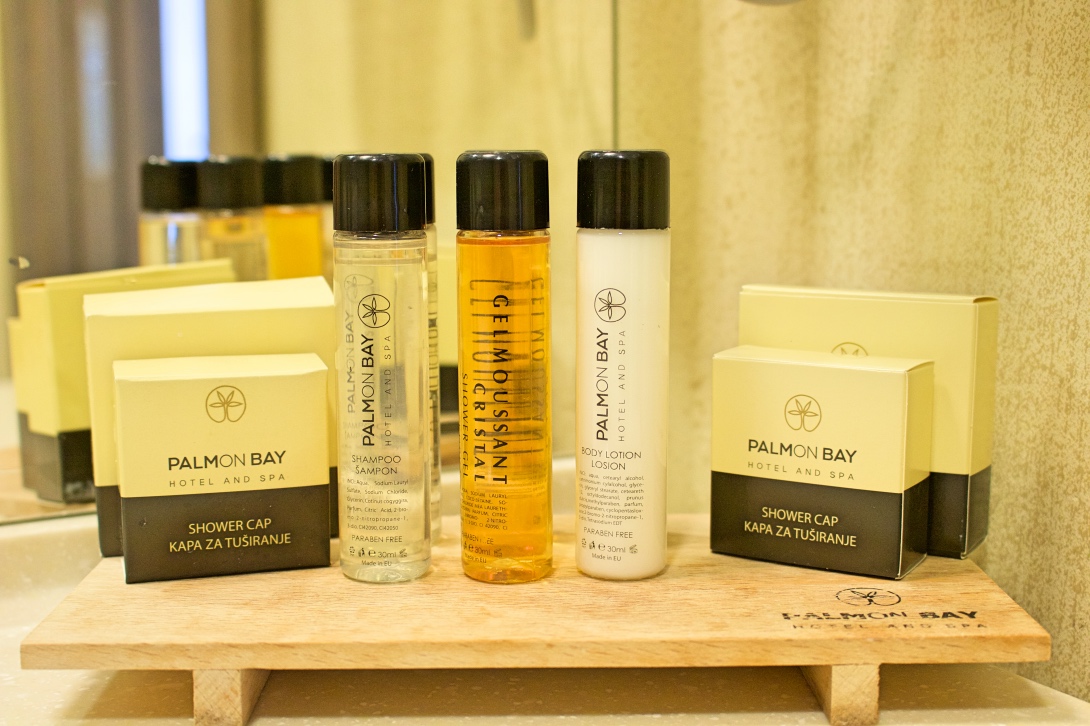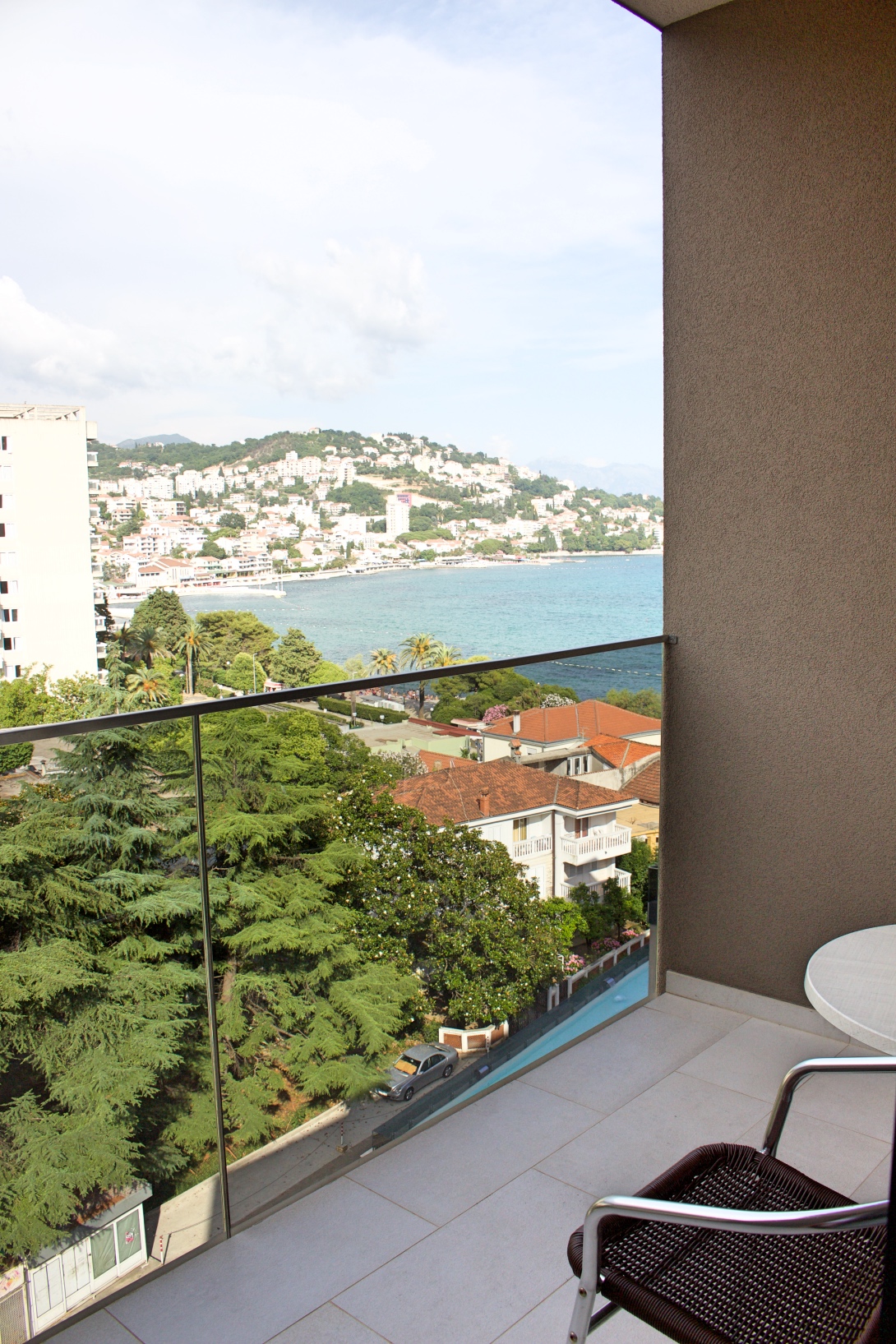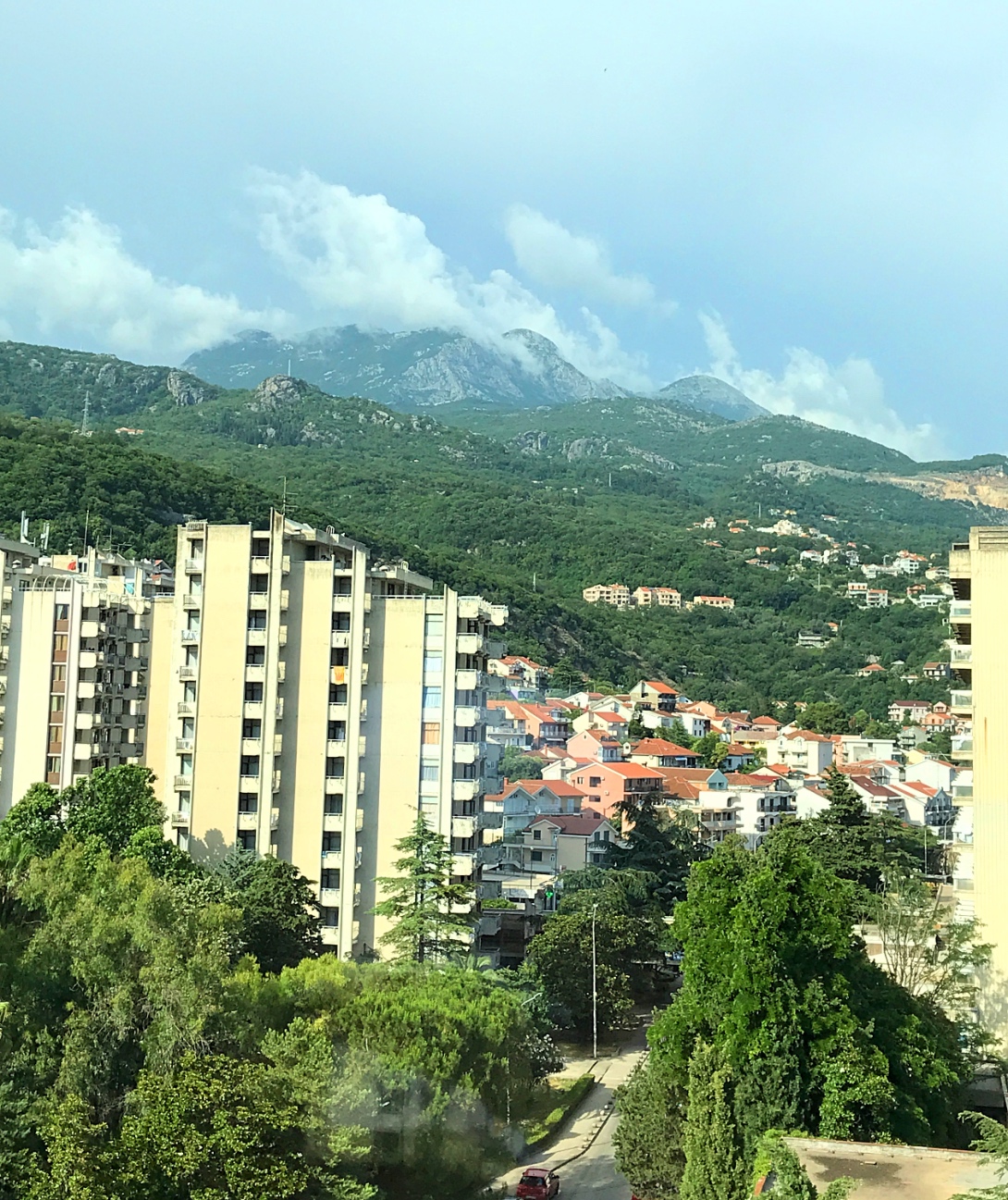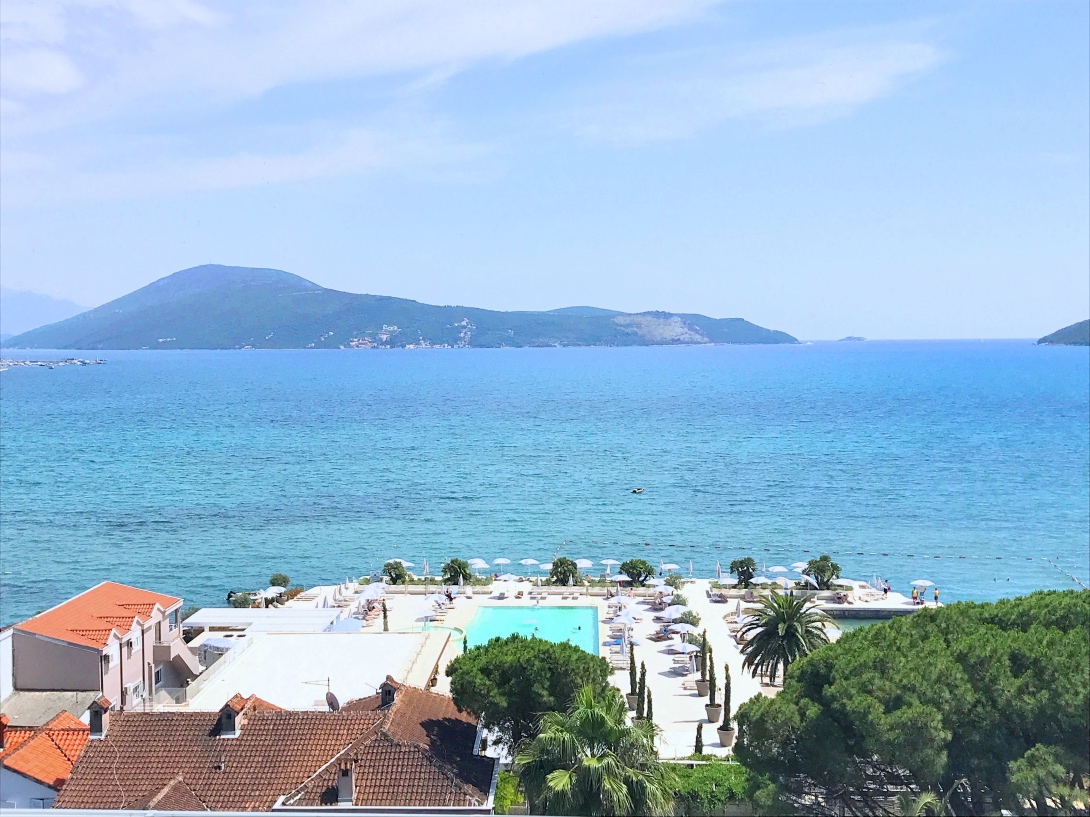 The Pool area
With a very big pool area you have the option to choose whether you want to lay by the pool or the beach, or why not both? 🙂 You can easily walk between the beach and the pool as they are in the same area, something I see as a big advantage in a hotel so you don´t have to drag your stuff between the pool and the beach. This hotel is suitable for all ages, families with children as older adults. Adjacent to the pool there is a bar you can order light food and drinks from. Perfect!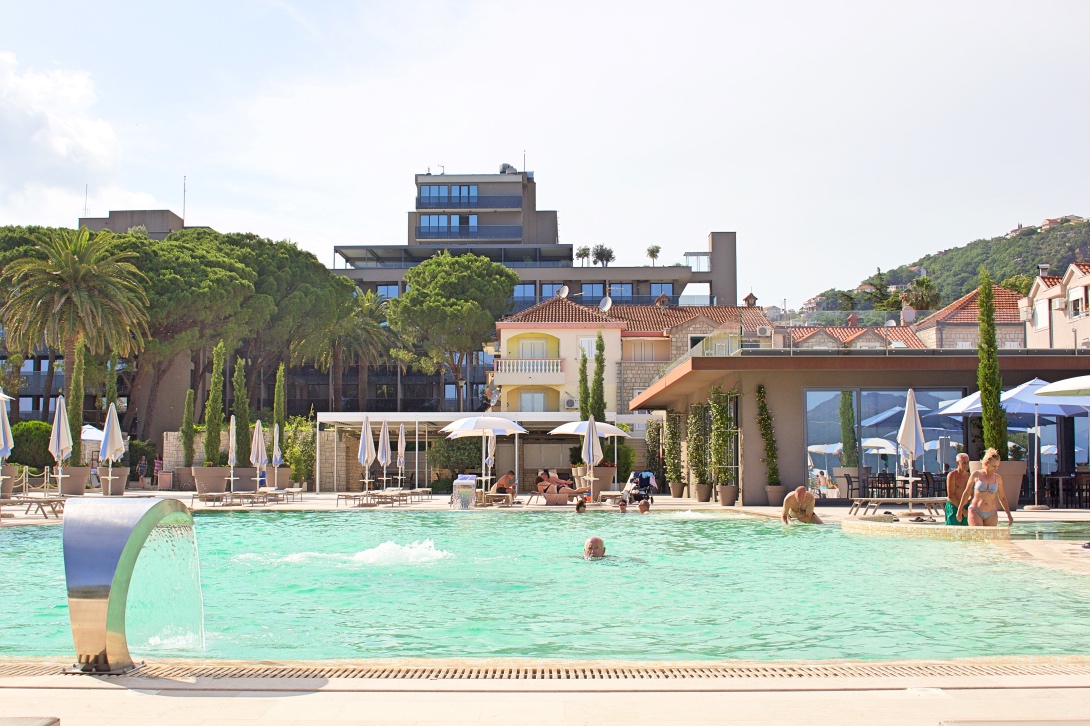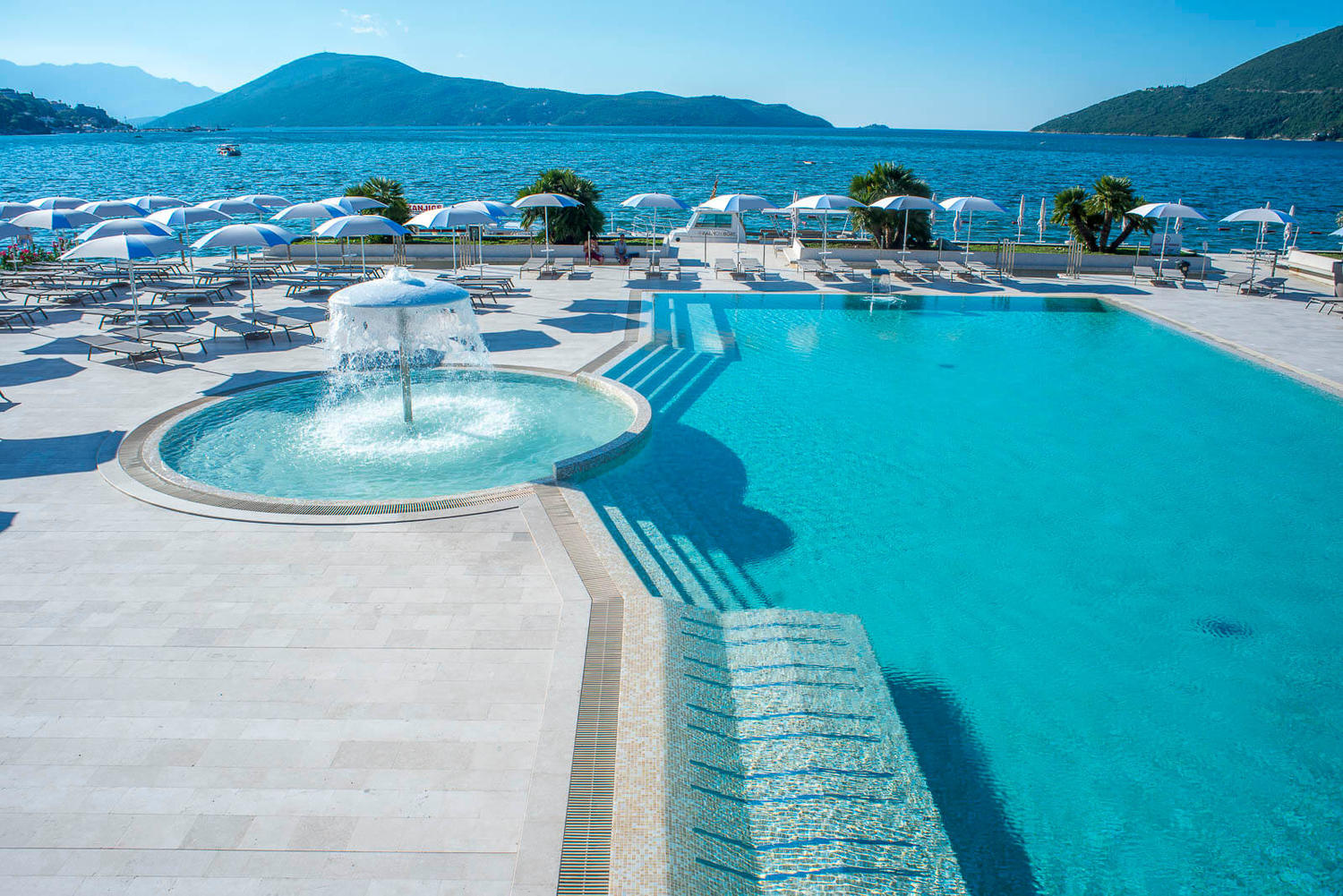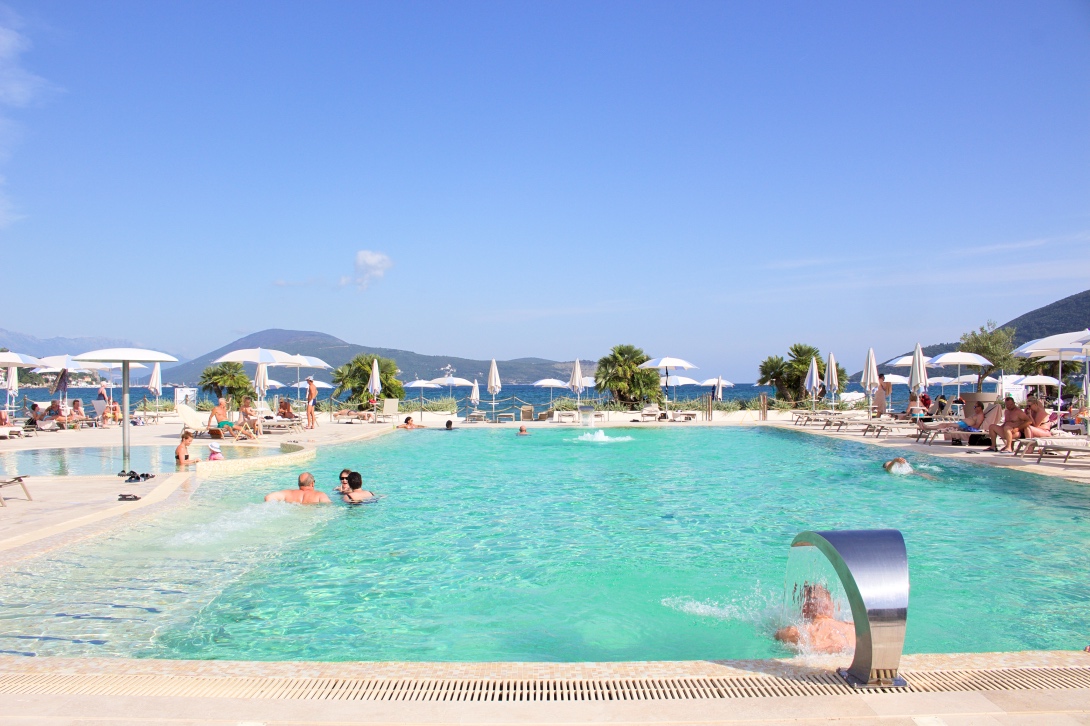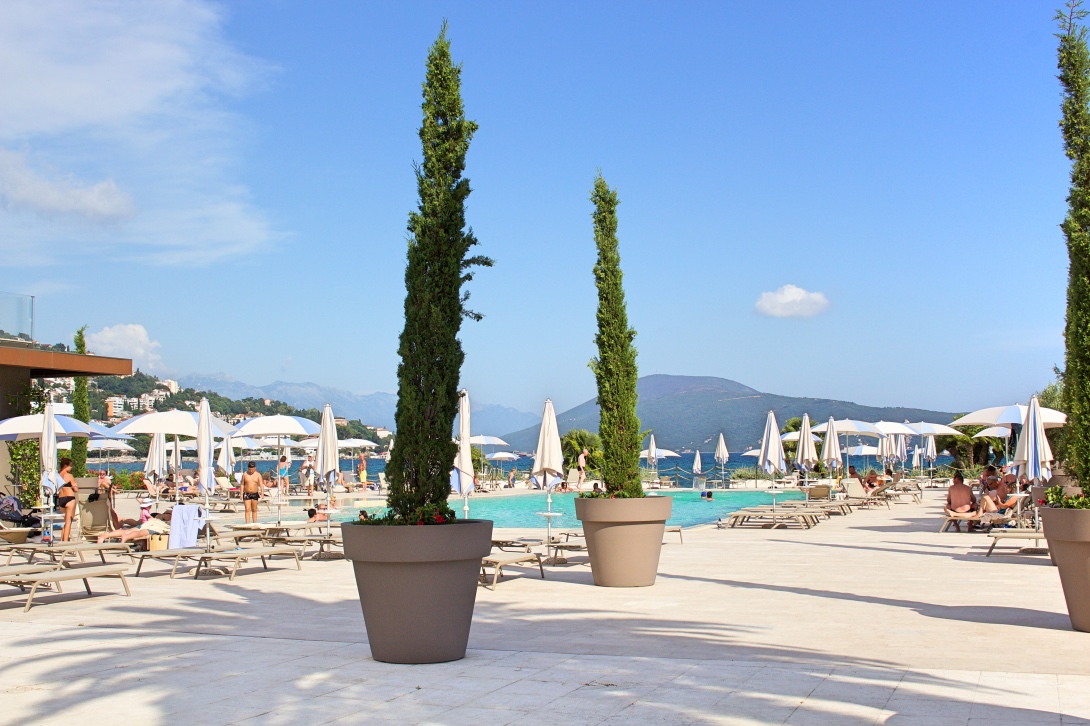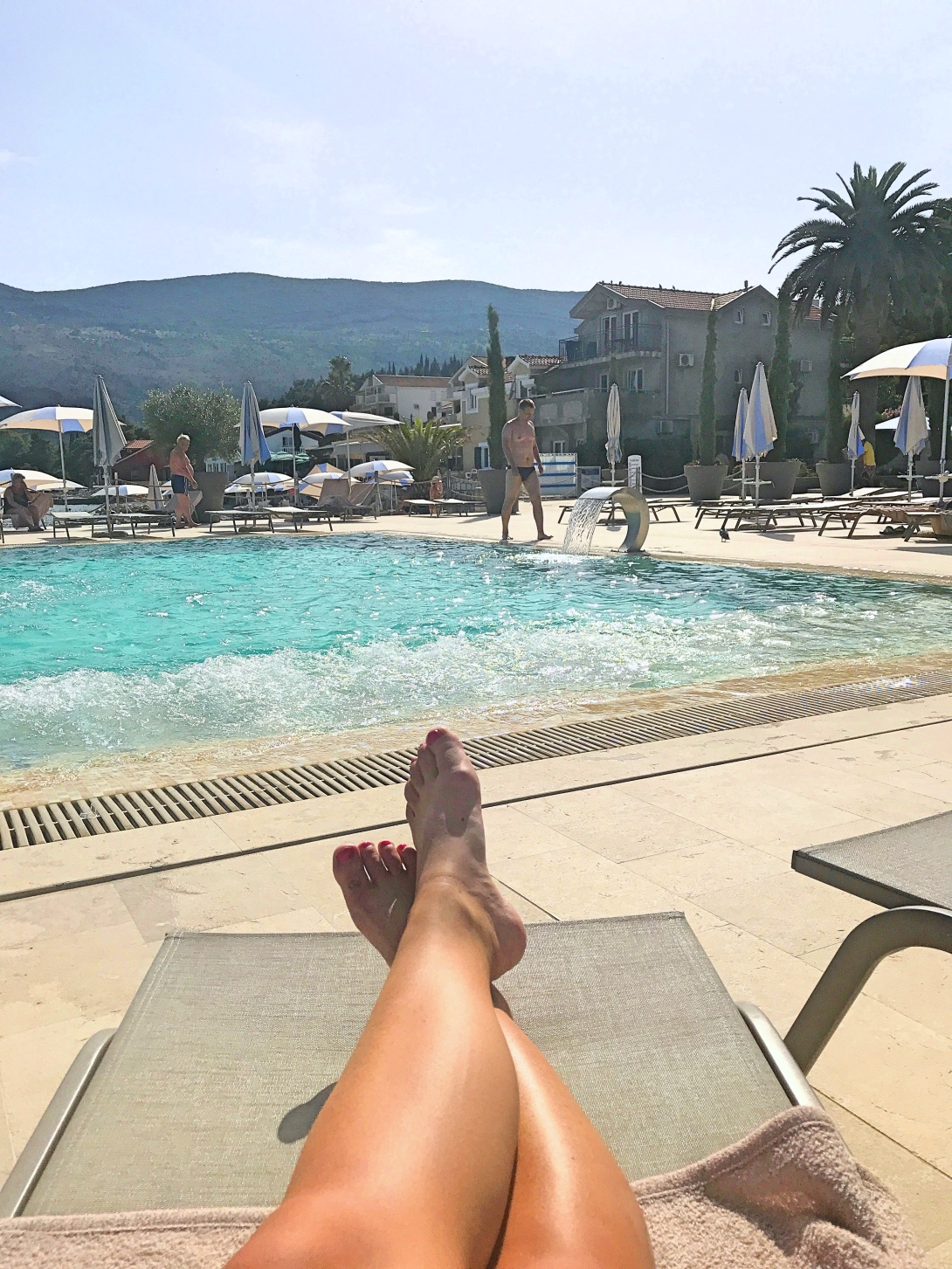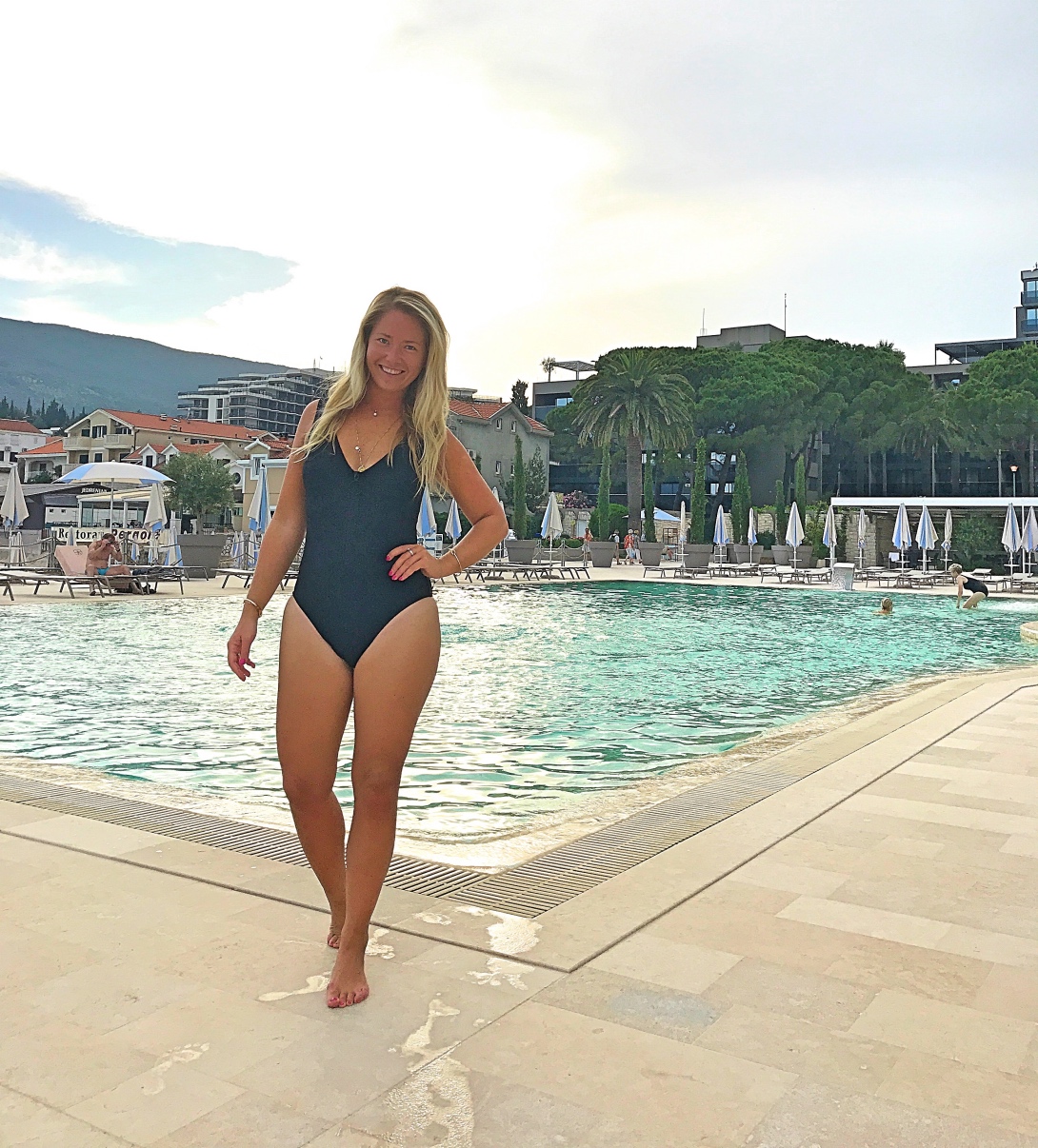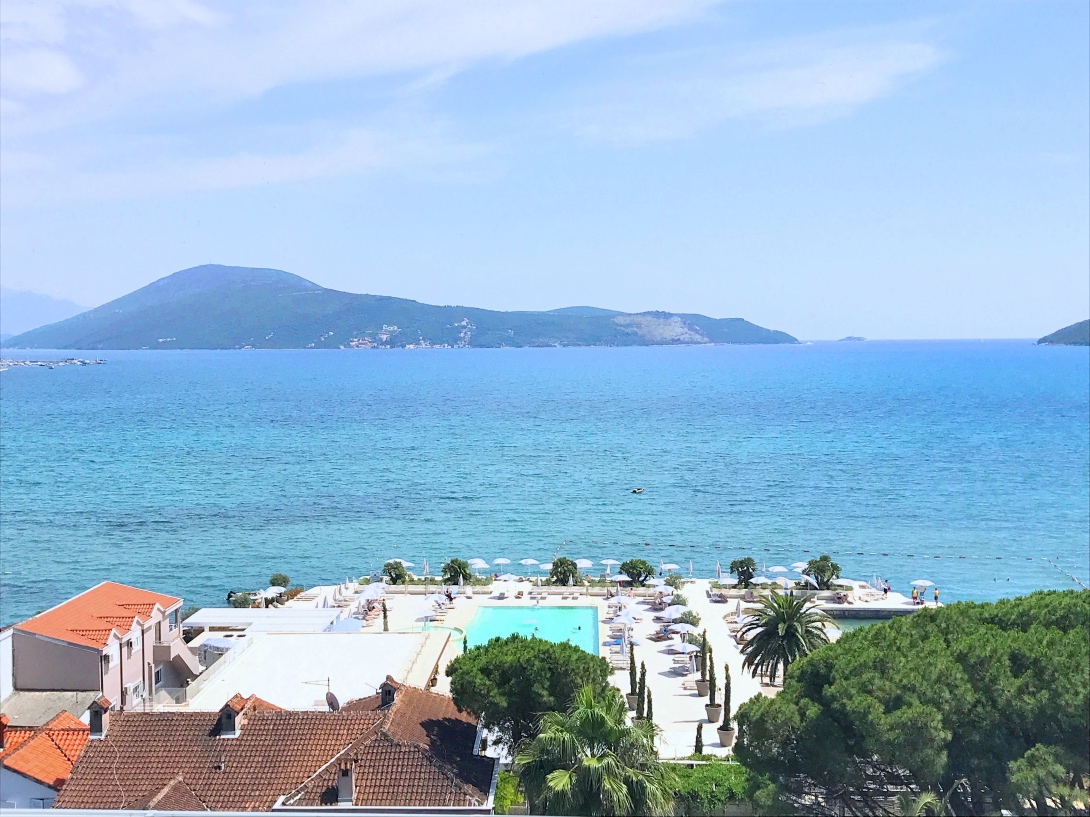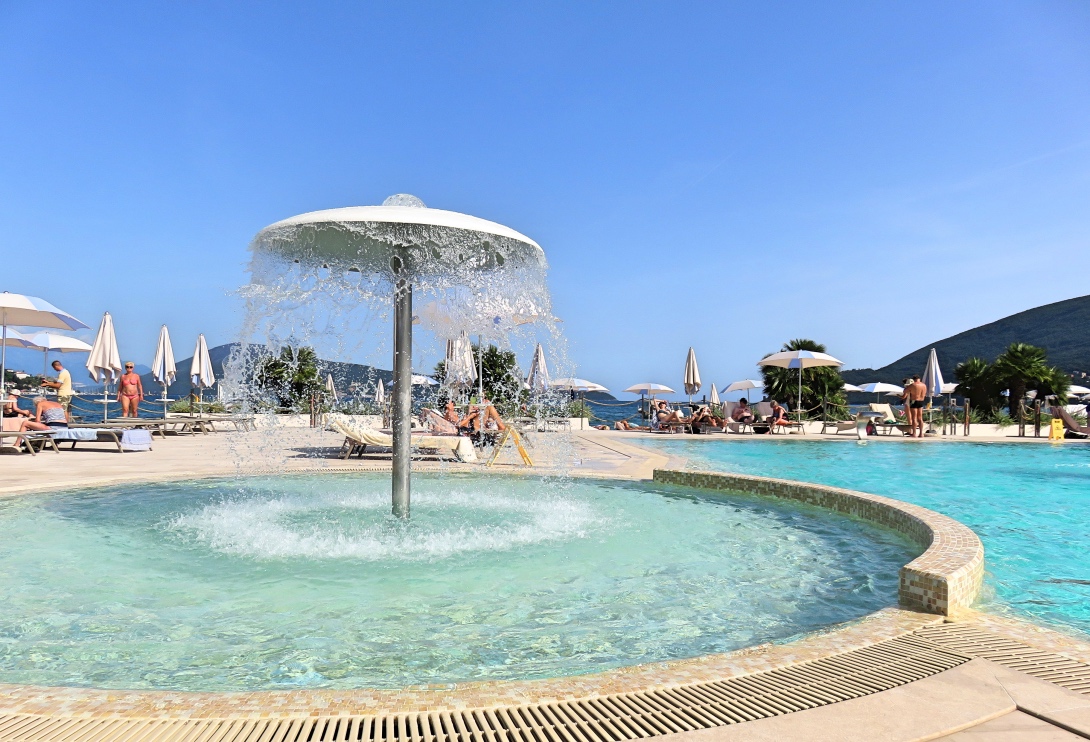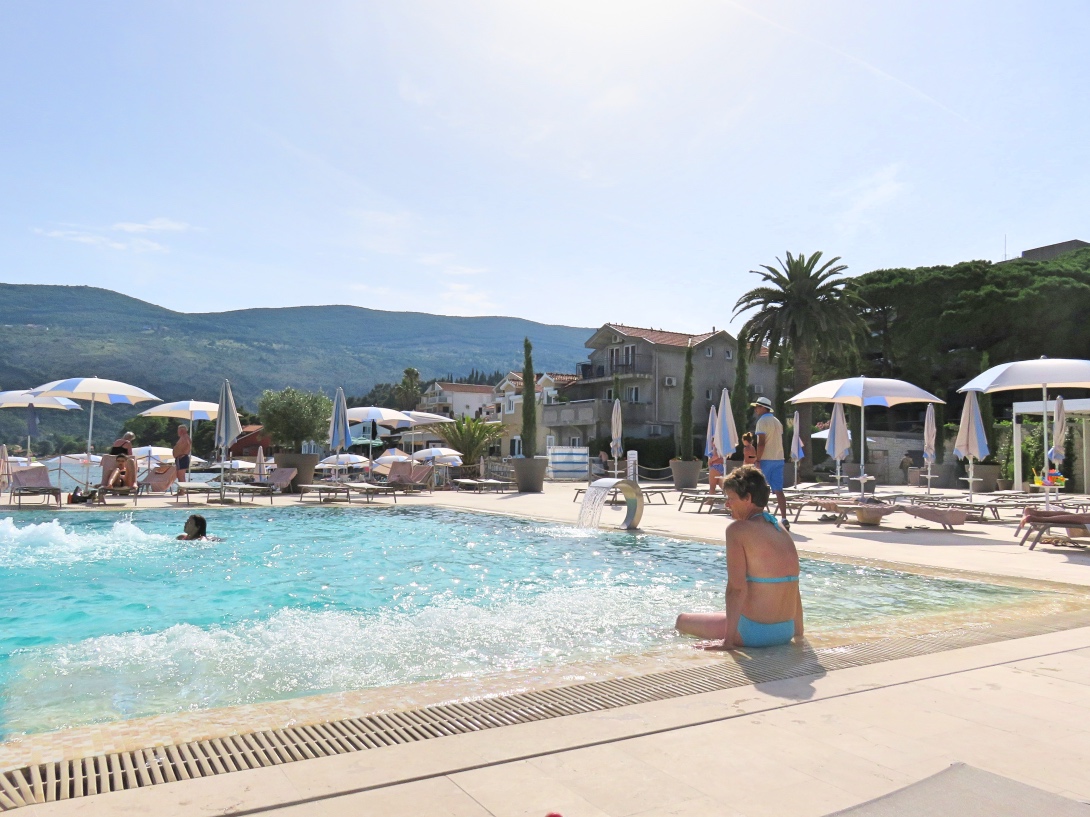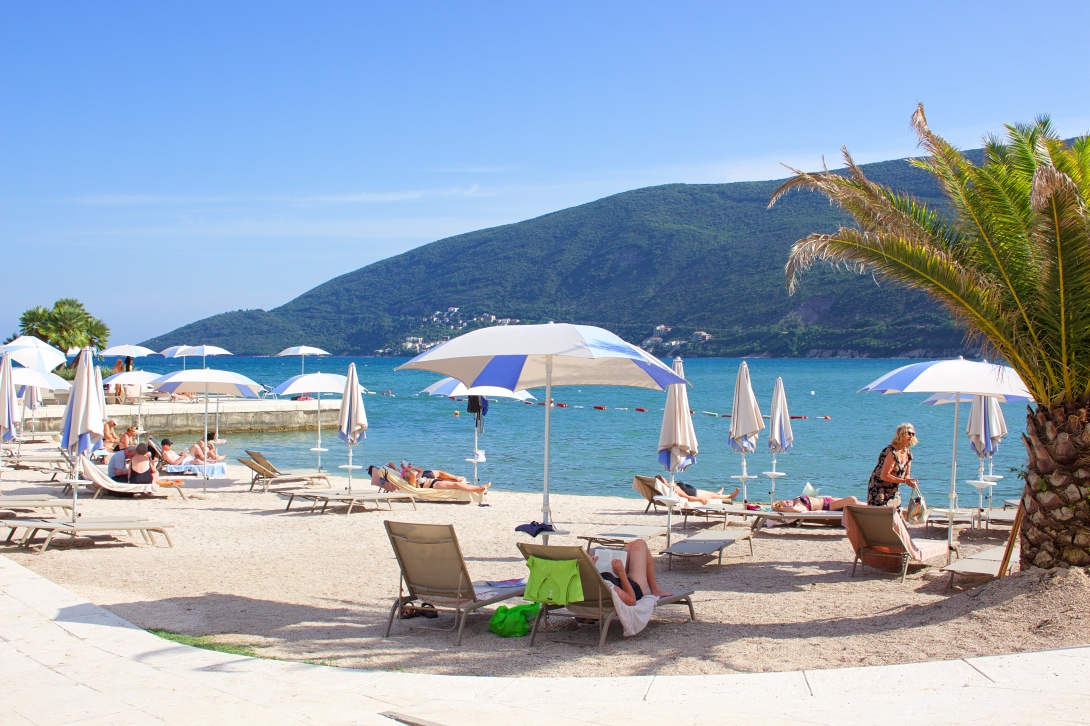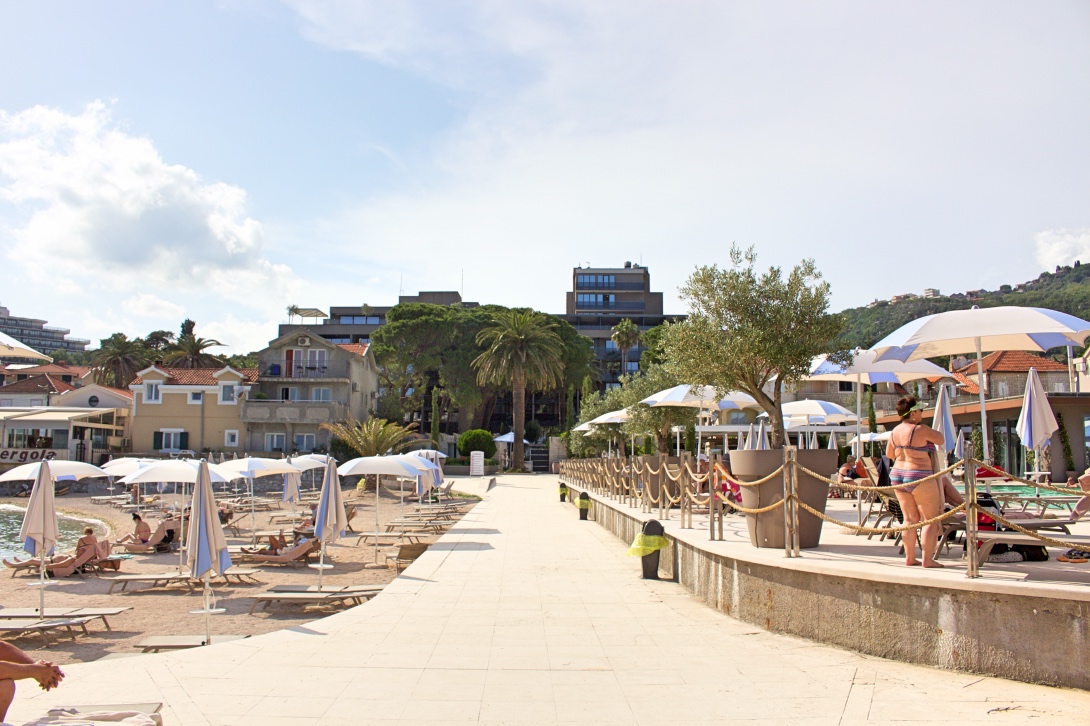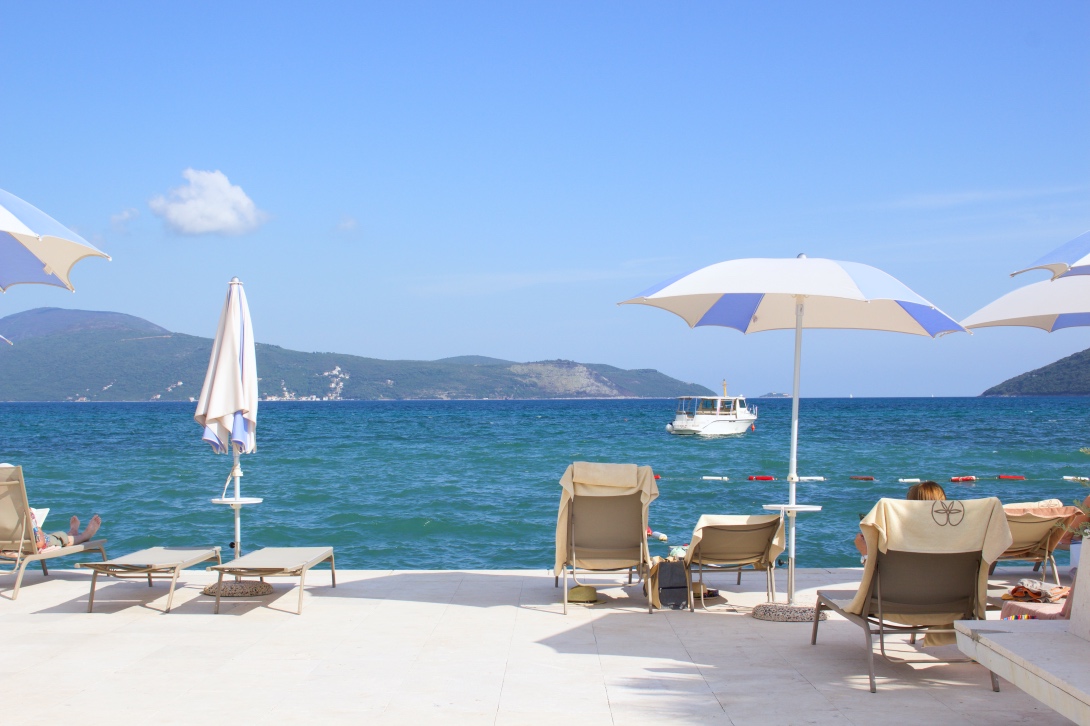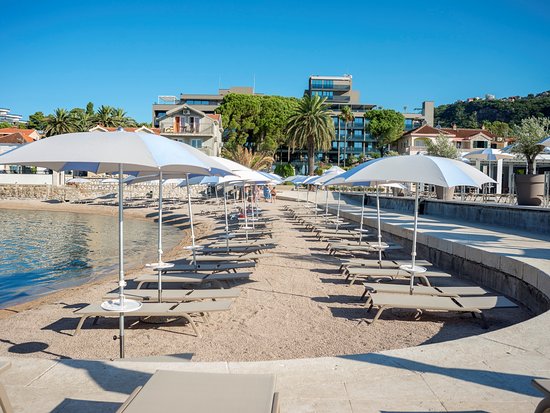 SPA
Unfortunately, I didn't  have time to enjoy the SPA department at Palmon Bay hotel but I will definitely book it next time I visit Herceg Novi.  However, I was curious how it looked like so I took some pictures and for sure it  looks very beautiful! 🙂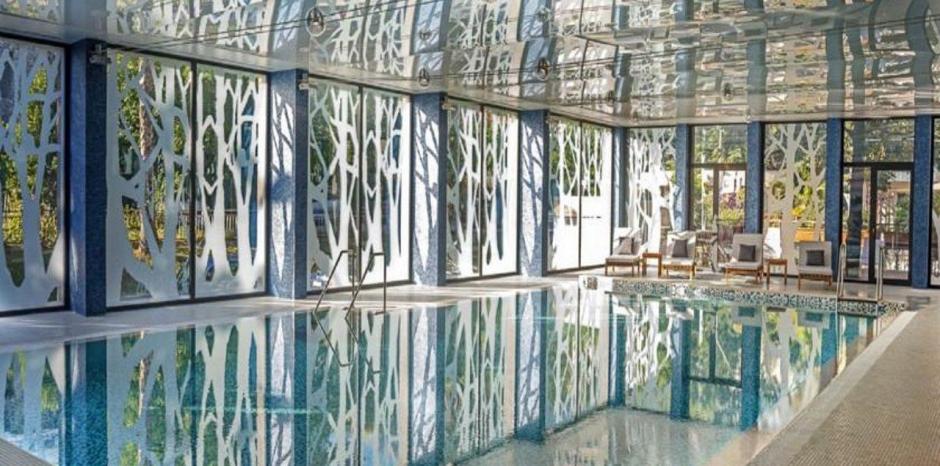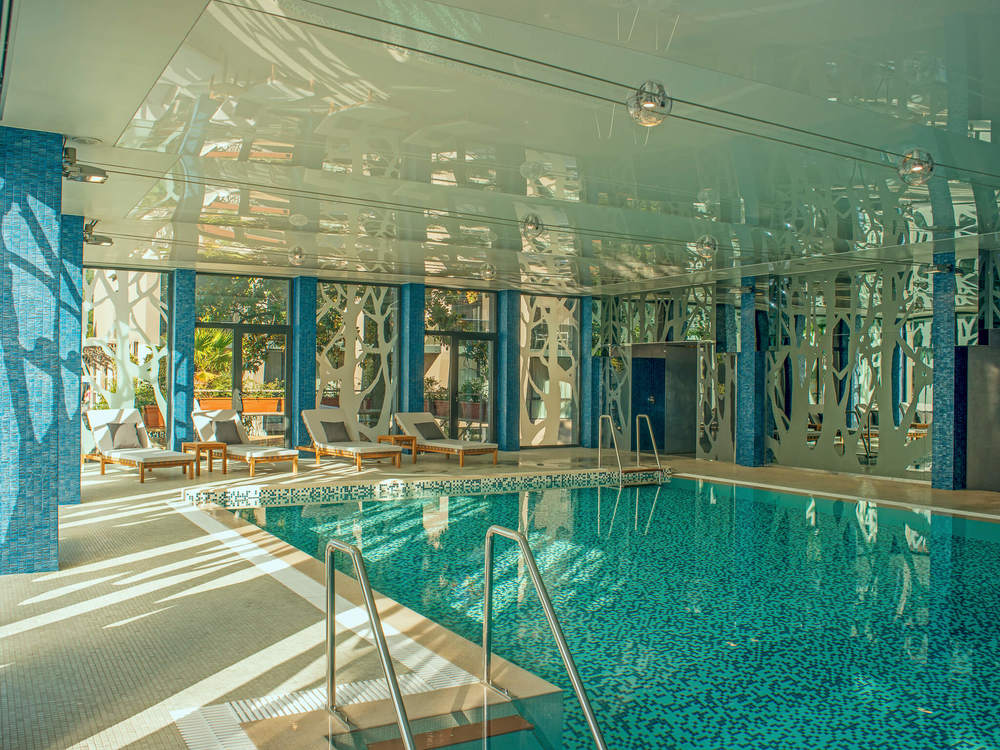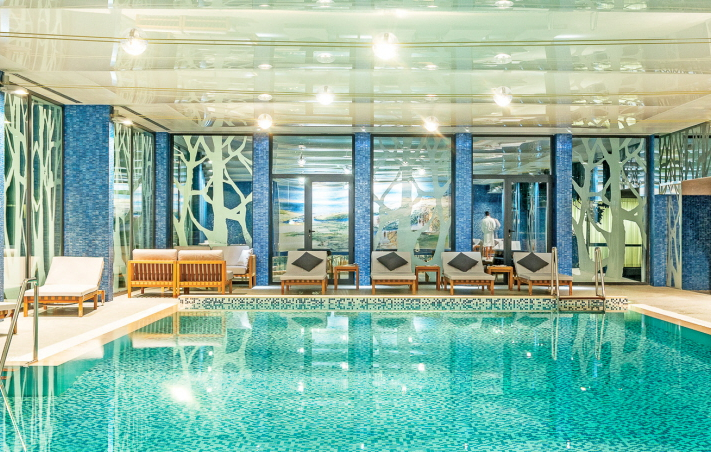 Hoteloptions
If you are looking for alternatives to hotels in Herceg Novi, I can recommend staying in one of the apartment hotels at Master 5 Apartments, which is centrally located between the sea and the old town. There are 5 different apartments to choose from, each having different furnishings and different names thereafter. Super fresh apartments and a complement if you don´t want to stay in a hotel but still want to have the hotel feeling!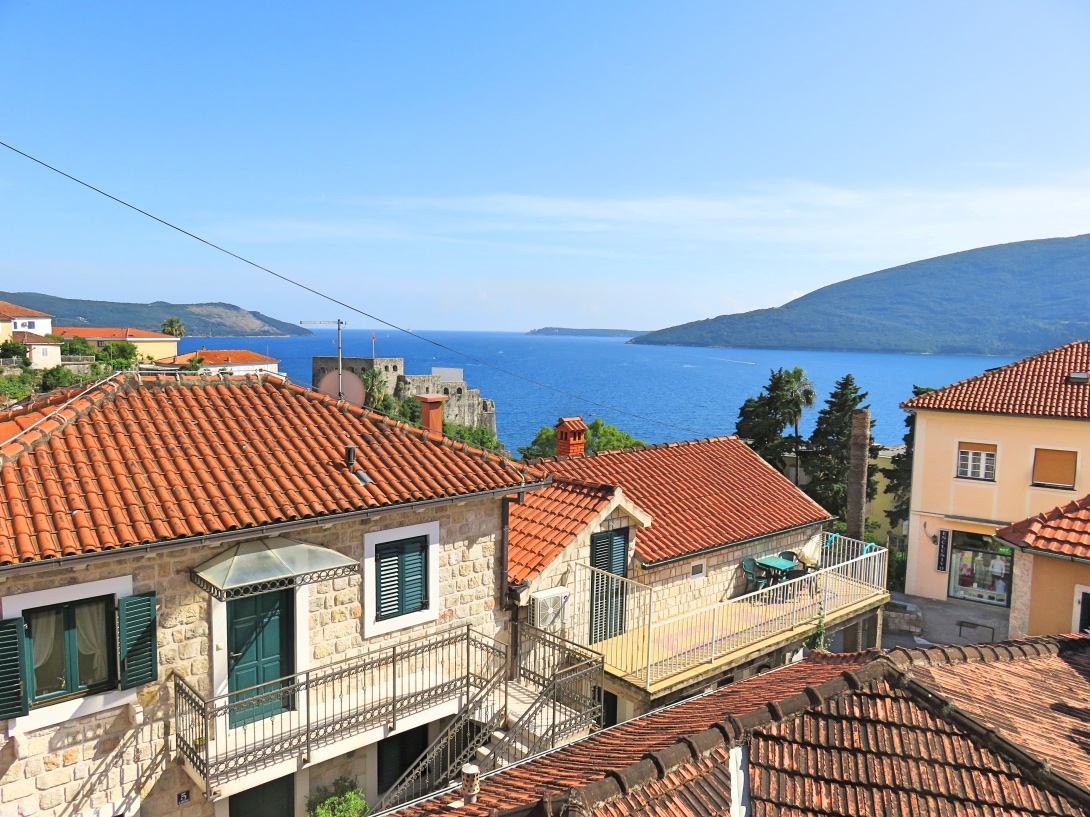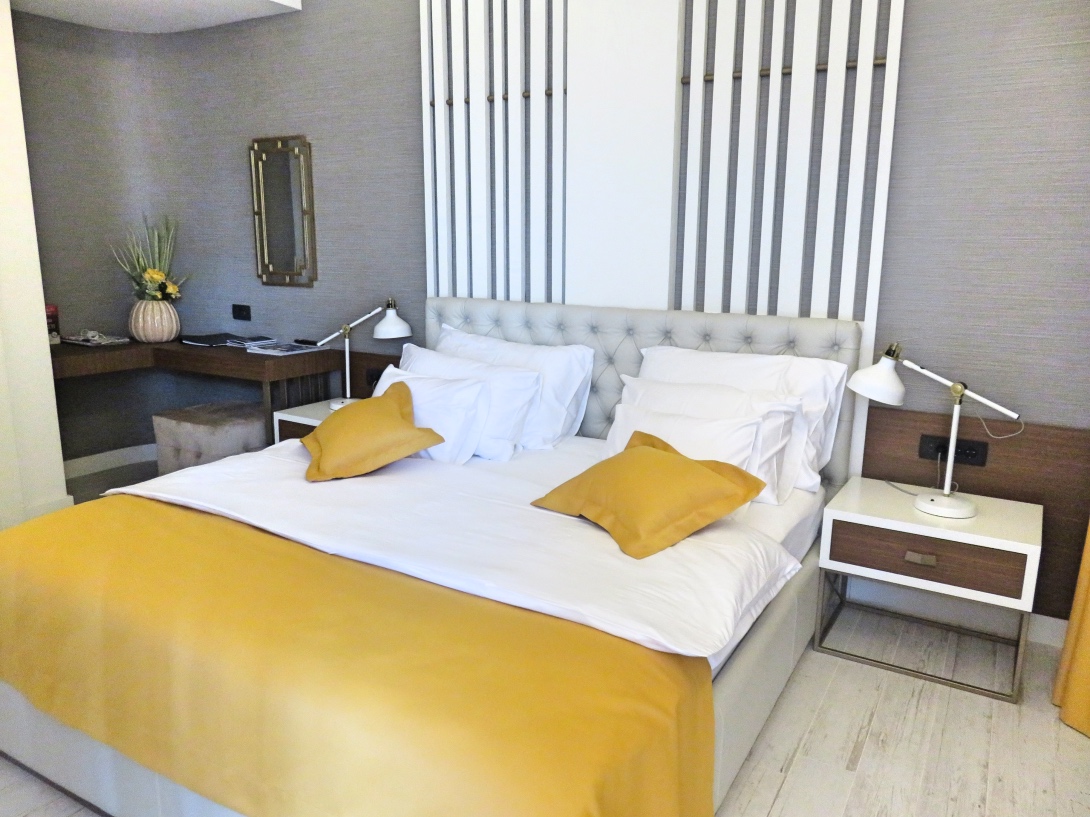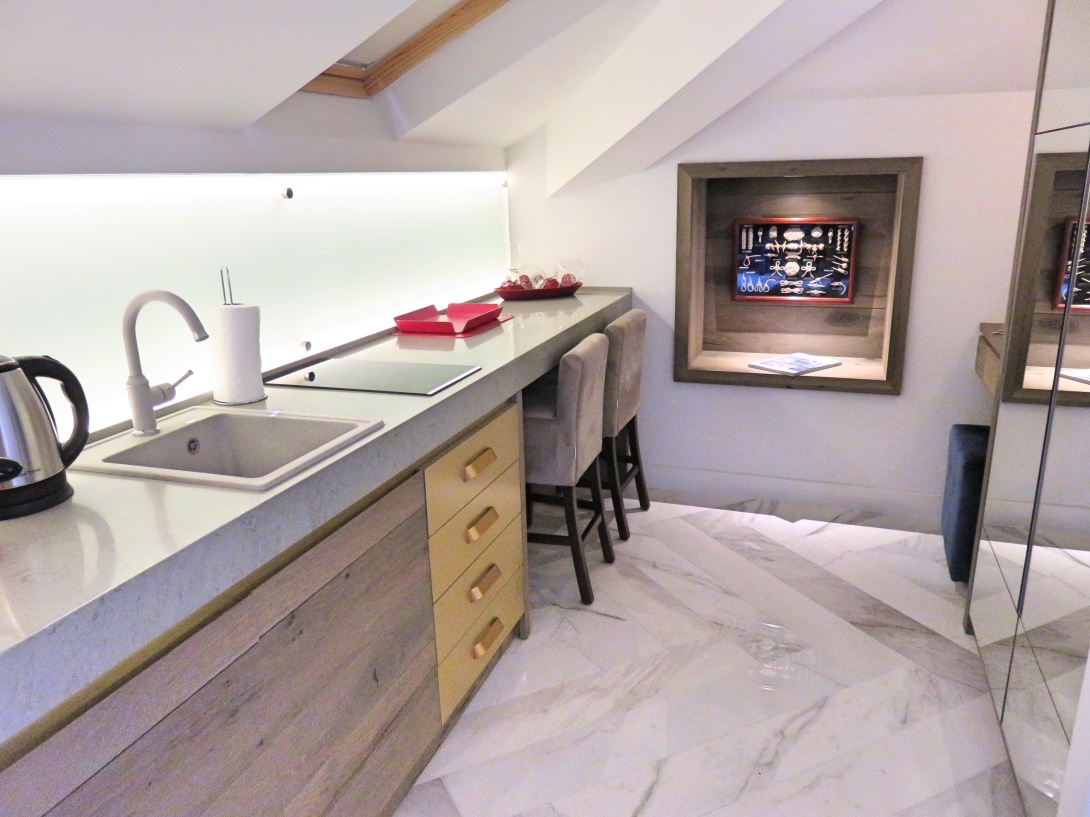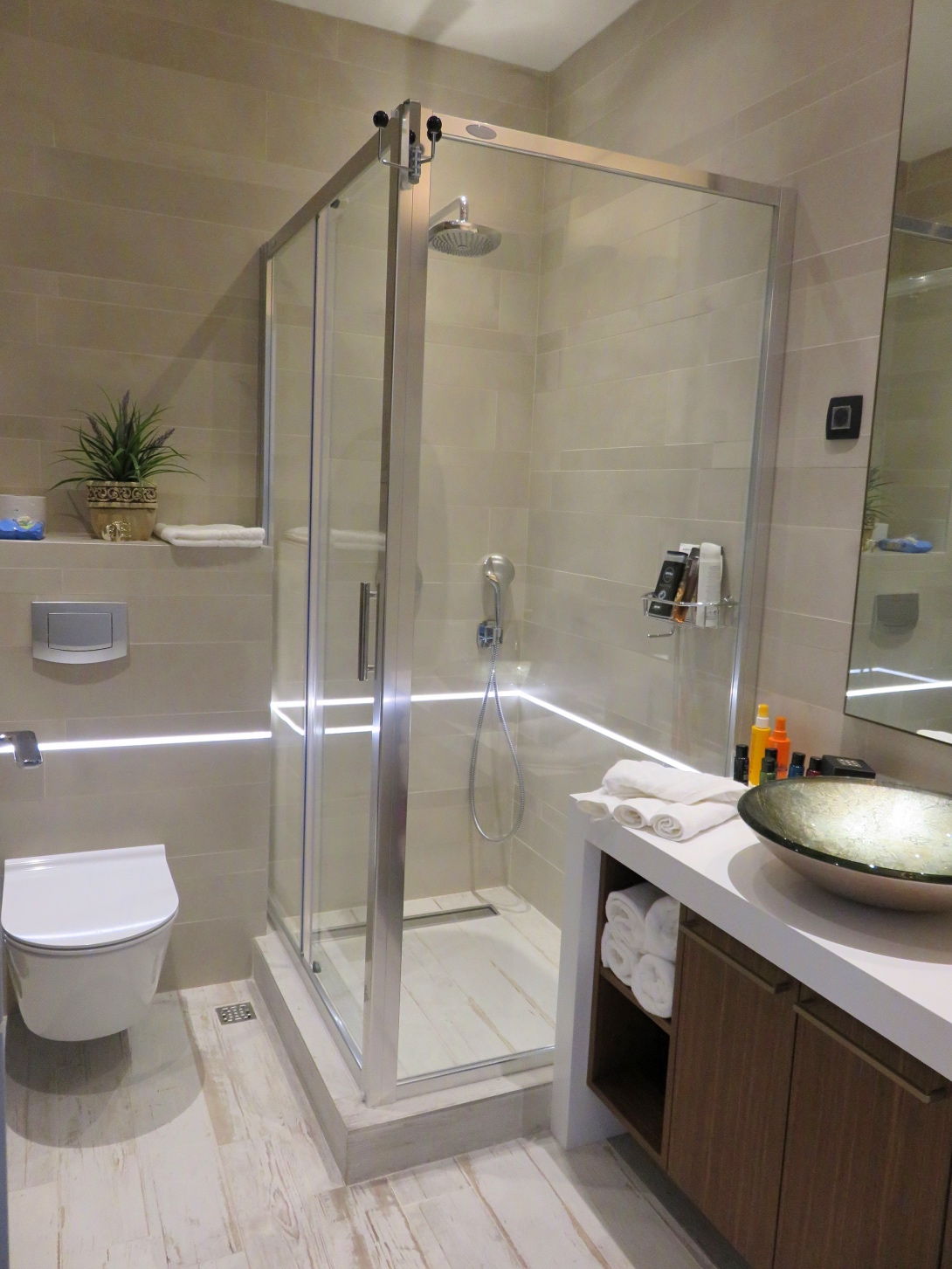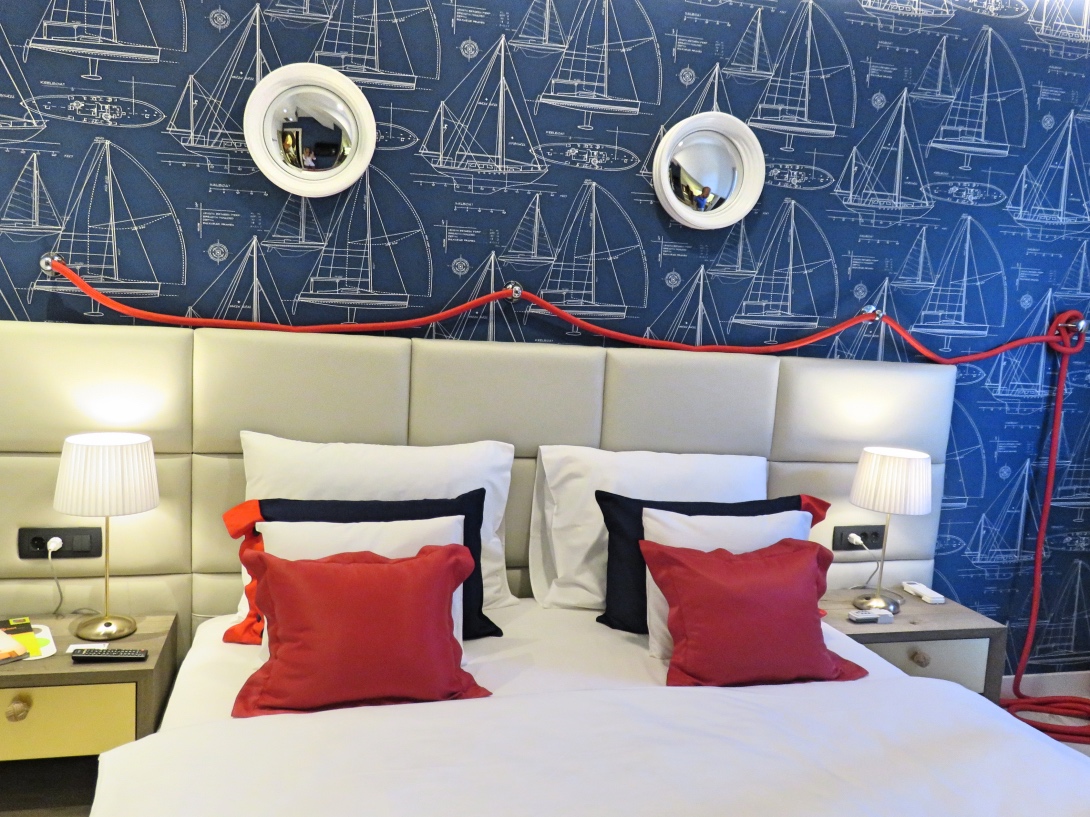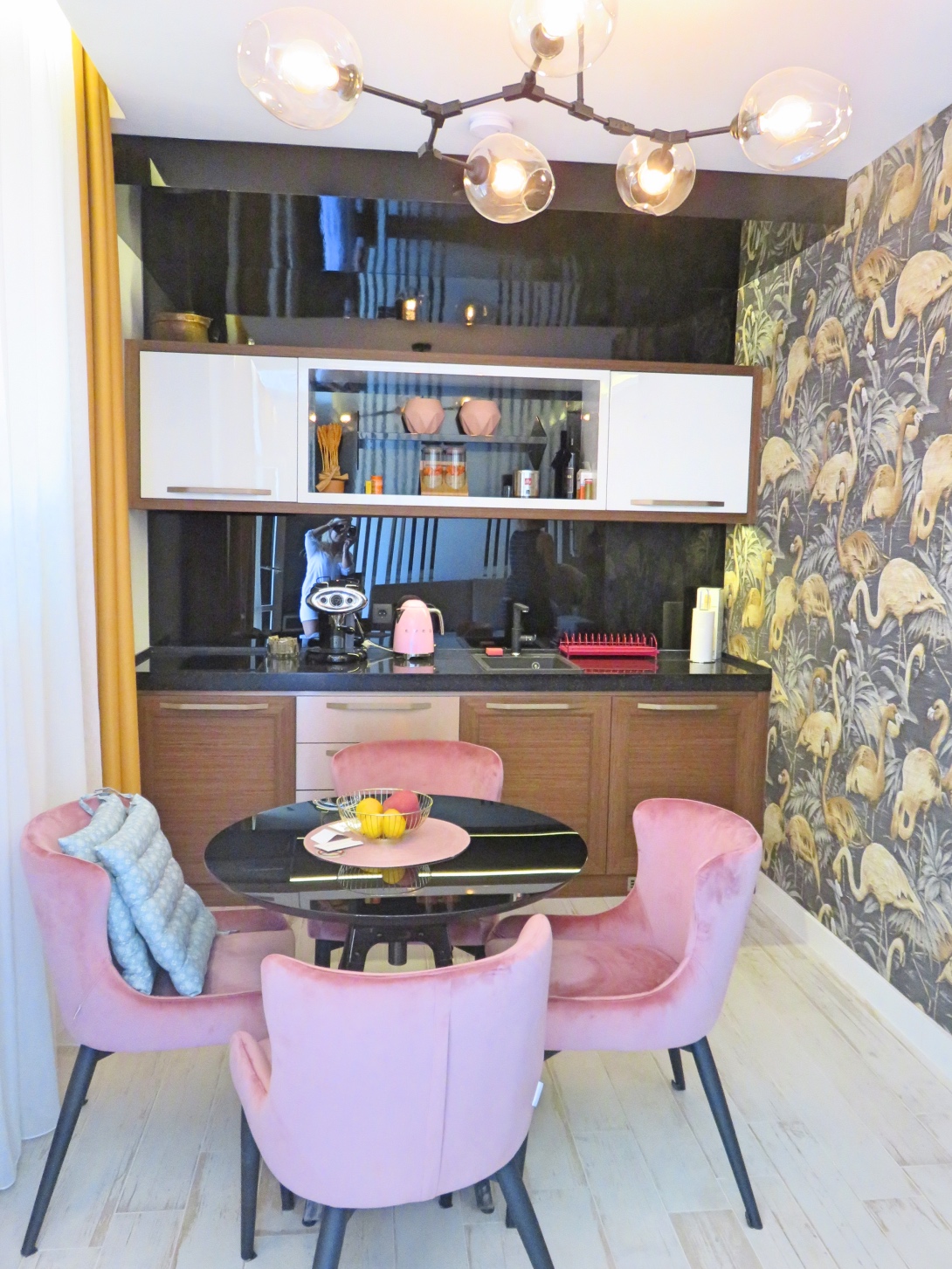 New hotel
In the beginning / middle of July a new luxury hotel opens in Herceg Novi, Montenegro called Lazure Hotel & Marina. It is a boutique hotel where the sense of luxury is in focus. A hotel I definitely want to try to stay next time I visit Herceg Novi! Below you can see pictures of how the hotel will look when it's ready, exciting!
If you want to know more about the city Herceg Novi in Montenegro that I visited, you can click here. 
To get to Palmon Bay hotels website that I stayed at, you can click here. 
If you rather want to rent an apartment or just have a look how they look like at Master 5 Apartment, you can click here.  
Do you want to explore the newly built luxury hotel Lazure Hotel & Marina in Herceg Novi, click here to get to their website.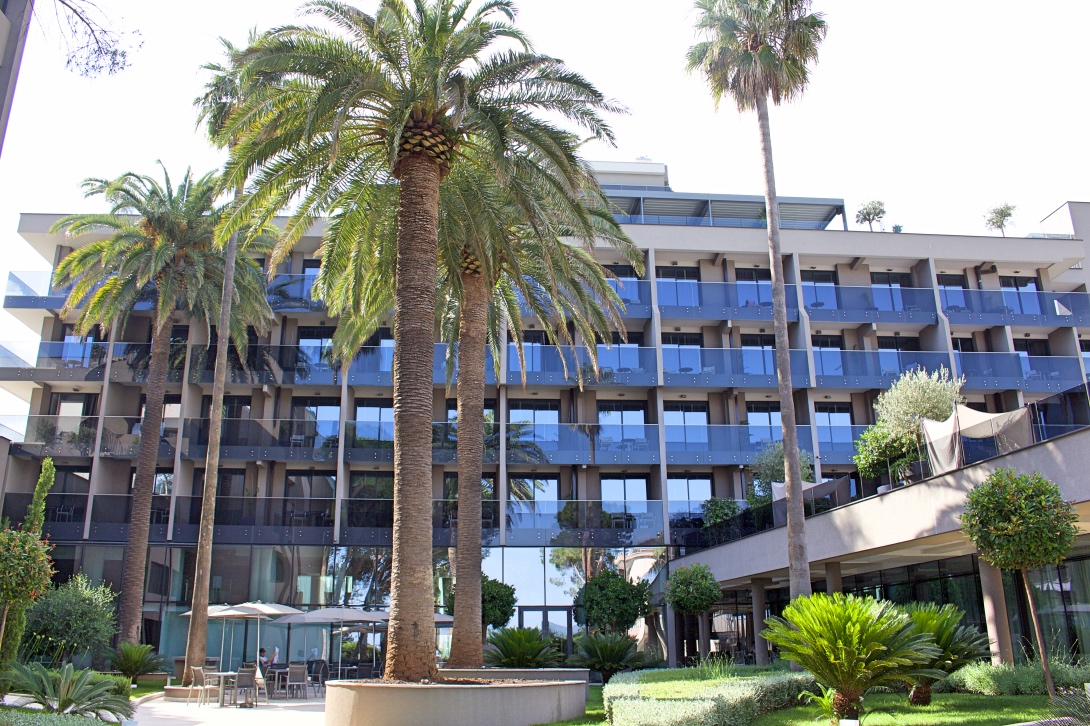 I have also listed all airlines in this post that flies directly to Tivat Airport in Montenegro. Hopefully you will find a flight that suits you! You can follow my adventures around the world at Instagram here, Facebook here, Bloglovin here or via Youtube here 🙂
Happy Travels!
//Charlotte