My Suggestion What to Do in Rome in Three Days
Rome is known for being one of the most historic, cultured and romantic destinations in the world whether you go here as a solo traveler (which I have done several times) or as a couple or as a family with children to enjoy the food or the sights of the city. You will not be disappointed! 🙂 What to do when you visit Rome? What sightseeing should you start with? In this blog post, I will guide you on how I would set up a visit to Rome in three days. Because you need at least three days to discover this romantic city without stress!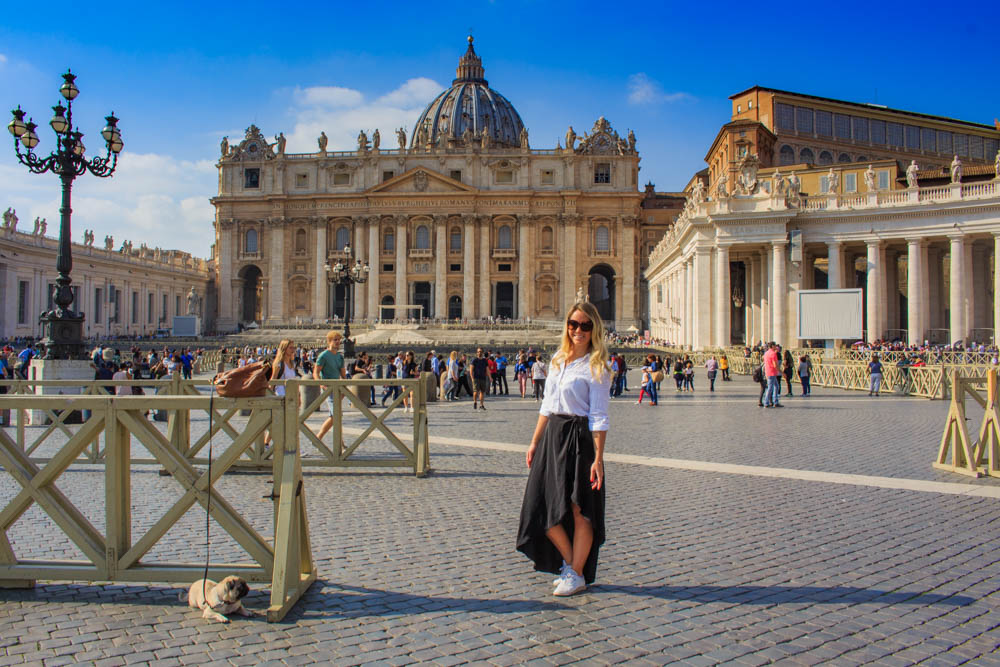 Here are my tips on what to do in Rome in three days!
Day 1 in Rome
Colosseum
If there is something you have to do when you are in Rome, it is to have a look at the Colosseum. It is one of the world's 7 new wonders and really amazing. Take the subway's blue line to the Colosseo station and you'll have the Colosseum right in front of you as you step up from the subway. It is very easy to get here.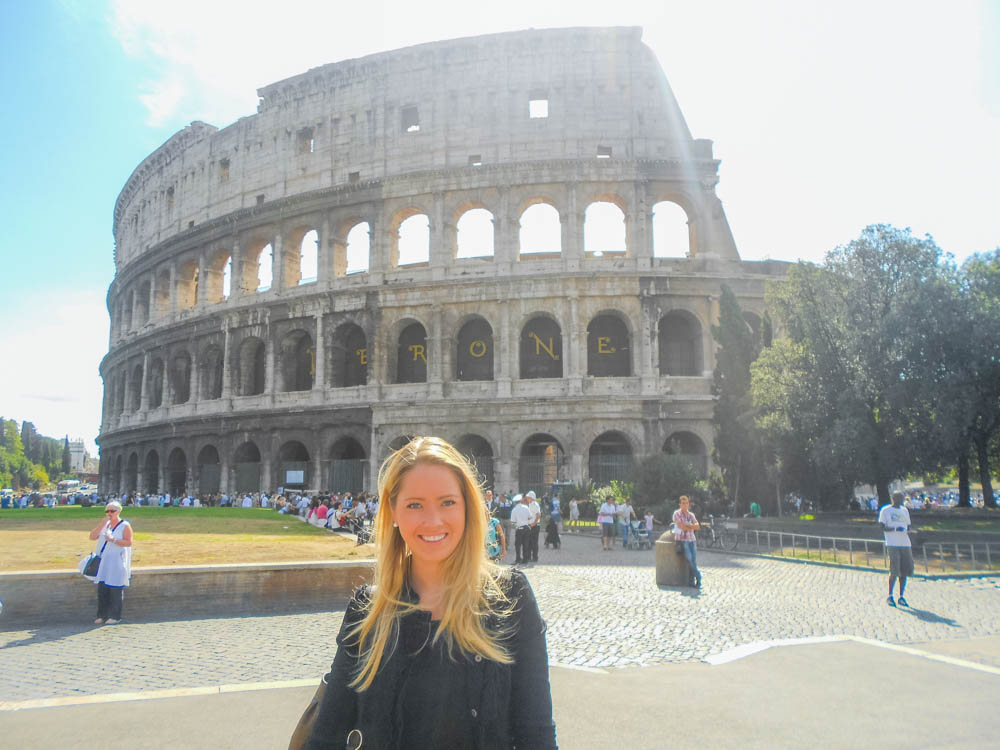 Roman Forum
Just opposite the Colosseum you will find the Forum Romanum which is also an attraction I think you should see when you are in Rome. The Forum has a number of well known buildings and monuments and acted as a large square and public place for political meetings, trade and religious ceremonies. The Forum Romanum is located just opposite the Colosseum, just a few meters apart.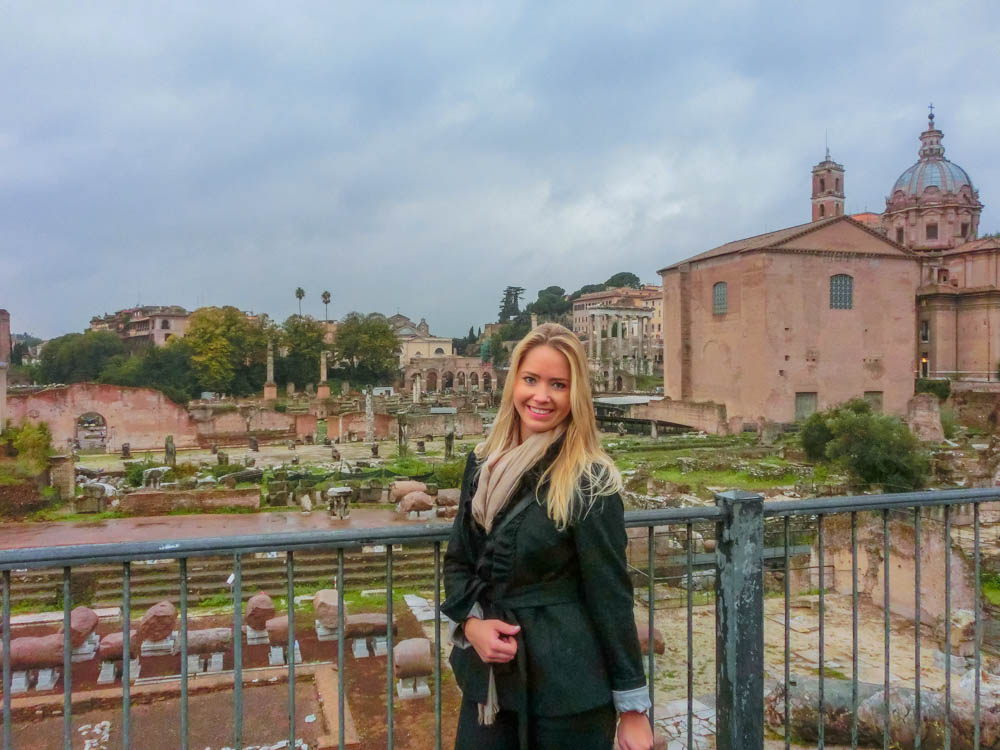 Monumento Nazionale a Vittorio Emmanuele II (Vittoriano)
Piazza Venezia is a large square in Rome and here is the Monumento Nazionale a Vittorio Emmanuele which looks like an accordion I think and is worth visiting, preferably the same day you discover the Colosseum and the Forum Romanum as it is close to each other and thus is also walking distance here 🙂 Some also call this monument the dentist's smile, as it looks like a row of white teeth on a long distance 😉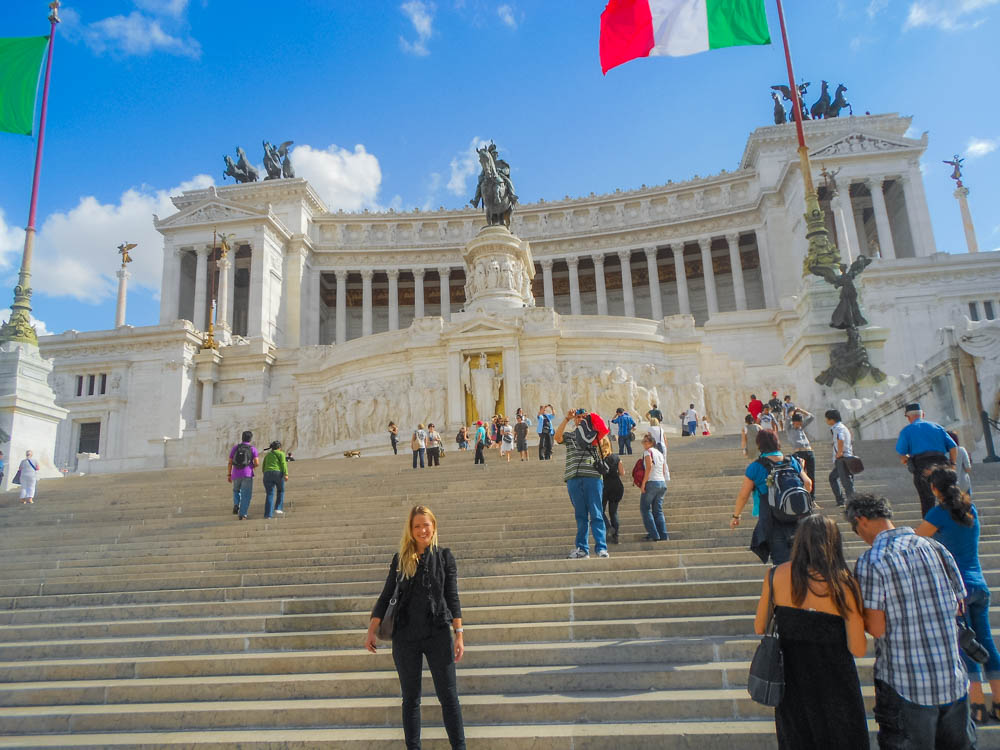 Hop on hop off bus
If you don't want to walk everywhere between the sights of Rome, I highly recommend taking a Hop on Hop off bus that will take you around Rome and you can choose where you want to hop off. I always try to tak such a bus when I'm in a new city that I want to see, especially the first day. In Rome there are several different tours with either 24, 48 or 72 hours pass depending on how long time you are in Rome. Otherwise I would say that the subway is very smooth but doesn't really stop anywhere near the sights you might want to see and do, then the Hop on Hop off bus is a very good transport option! It's also a perfect opportunity to get an overview of what the city looks like and where the attractions are located 🙂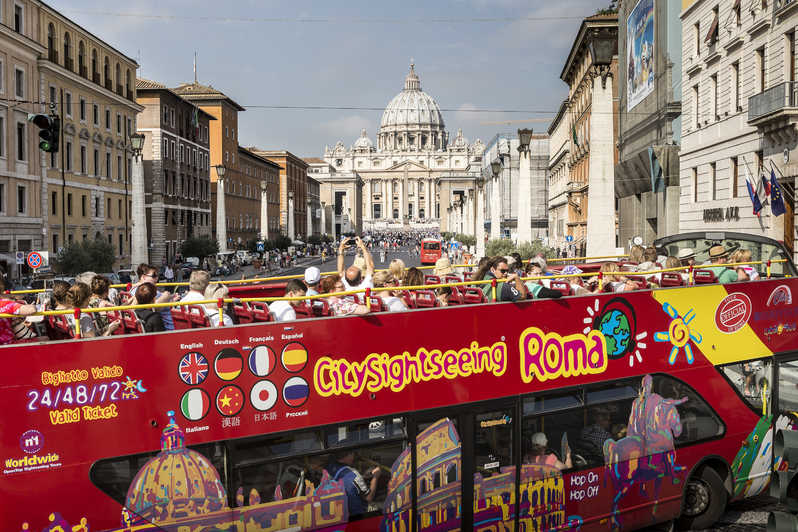 Day 2 in Rome
Start with breakfast at an Italian cafe
Personally, I like to have breakfast at a local Italian cafe, especially when I'm in Rome, rather than eating at the hotel. Buy a coffee and a sandwich, sit preferably outdoors and enjoy the atmosphere while watching the city come to life. I think that's the best thing when you're abroad 🙂
Vatican City
The Vatican City is of course one of Rome's main attractions and definitely a must when in Rome! Did you know that the Vatican is the world's smallest state? The Vatican City consists of St. Peter's church, St. Peter's Square and the Vatican Museum. Take the subway's red line towards Battistini and get off at the Ottavio S.Pietro / Musei Vaticano station. From there it is a 5 minute walk. You need a few hours to walk around here properly without no stress. Therefore, I recommend starting with this sightseeing after breakfast.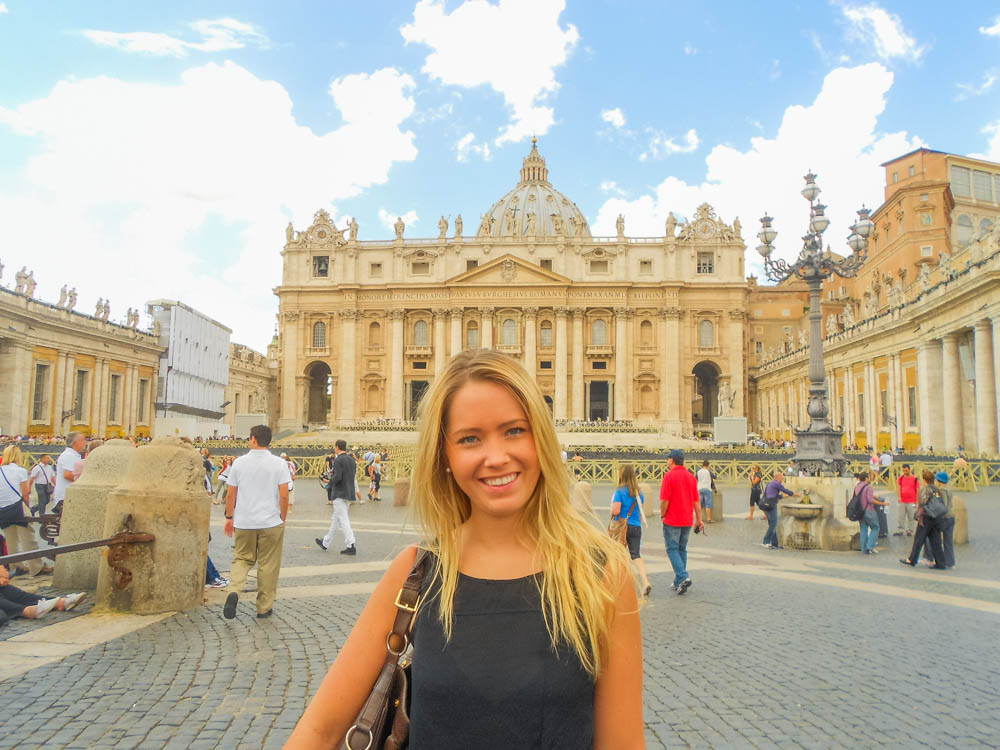 Sit on the Spanish Steps
The Spanish staircase in Rome is a monumental staircase construction and not at all as Spanish as you might think of the name. The name of the staircase comes from the Spanish Embassy once lying here and is a well known landmark to visit in Rome. I definitely think it's worth going up the stairs to the church which is at the top to get a really cool view from here! Take the subway's red line and get off at Spagna station. If nothing else, I think you should sit down here on the stairs and enjoy the atmosphere and the movements that are happening around you for a while 🙂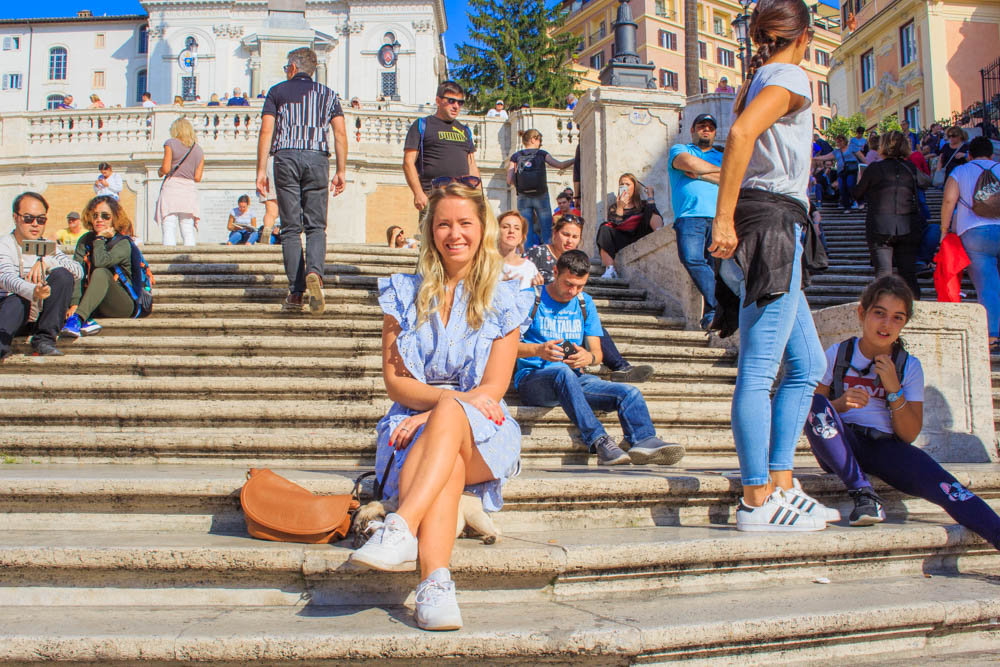 Pantheon
Something you also have to see when you are in Rome is the Pantheon. The Pantheon is an ancient temple at the Piazza della Rotonda in Rome and was, during antiquity, a shrine to all gods. If you don't want to go inside, you can always buy an ice cream and walk around outside and study this beautiful building. According to me, this is part of the tourist sights in Rome 🙂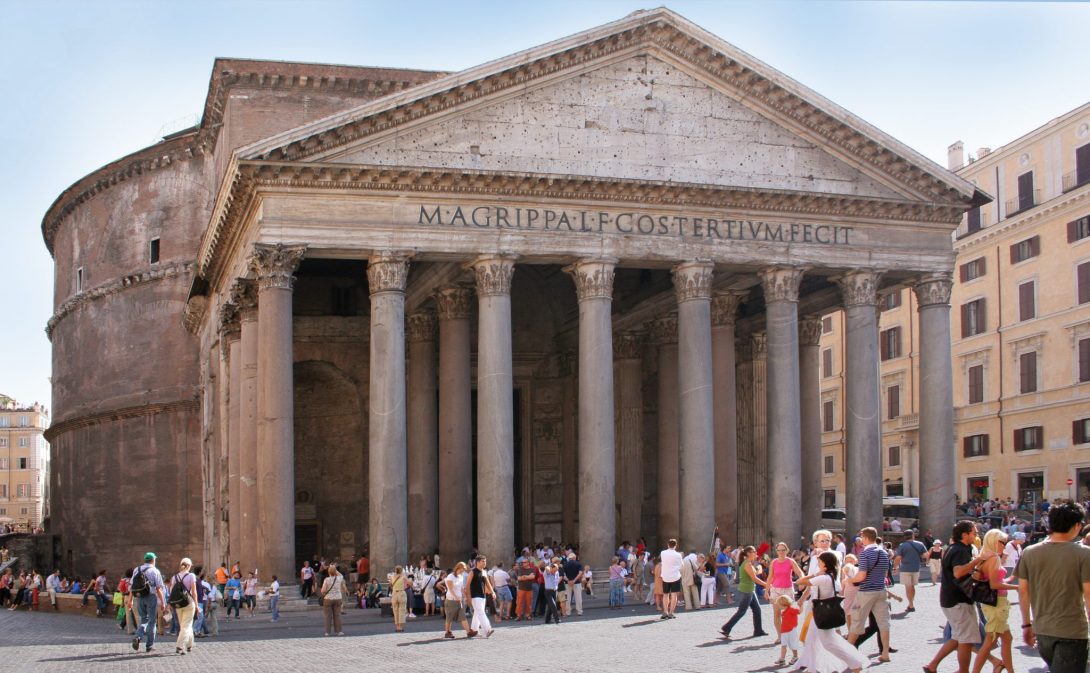 Eat an Italian ice cream and get lost
If there is something you should do in Rome, it is to eat a genuine Italian ice cream. Stroll around among all the alleys and allow yourself to get lost, it doesn't matter, it's just charming. This is usually when you also discover small things that you won't find in the tourist books 😉
Day 3 in Rome
Start with breakfast at an Italian cafe
Go to a new cafe that serves breakfast and settle down, preferably outdoors, and enjoy how Rome comes to life before it's time for today's sightseeing 🙂
Fontana di Trevi
The Trevi Fountain is a fountain building located at the Piazza di Trevi in central Rome. Take the subway's red line and get off at the station called Barberini / Fonta di Trevi. From there you have to walk a bit to the fountain but there are plenty of signs showing where to go to find it. I would recommend coming here very early in the morning or after breakfast to avoid most crowds that are easily formed in the middle of the day, so that's why I suggest this attraction first of the day after breakfast. It will be a lot of people here so hold on to your valuables too!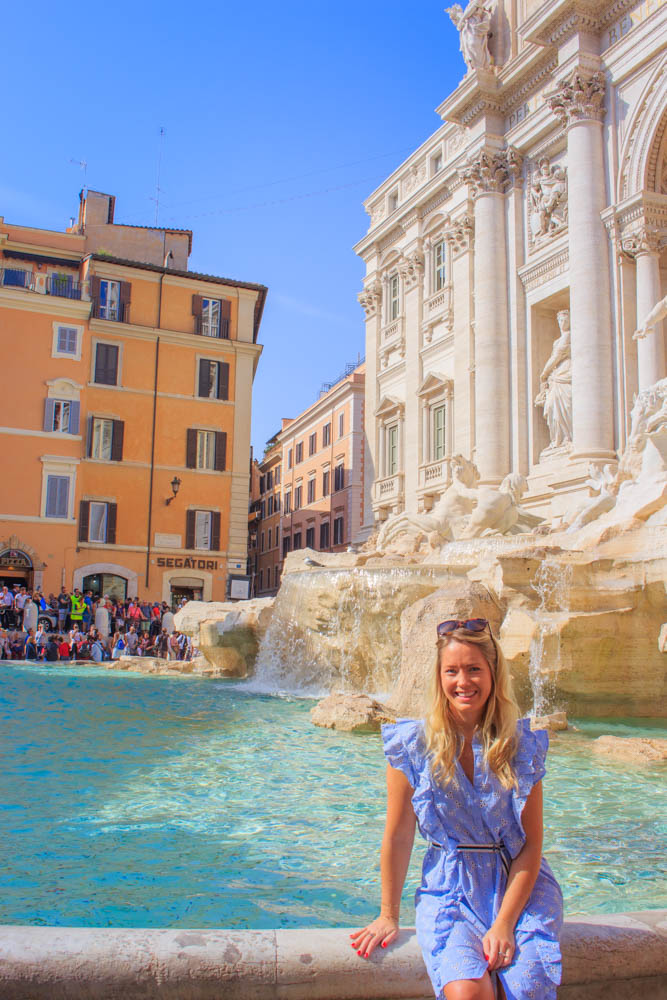 Go to Piazza del Popolo
If you want to discover a little gem in Rome that not many tourists think of, take the red line of the metro towards Battistini and get off at Flaminio / Piazza del Popolo station. This square is much bigger than I thought and here you will fins street musicians, people showing off and there are lots of small ice cream shops and local shops here. Let yourself be fascinated by the atmosphere with an ice cream in your hand.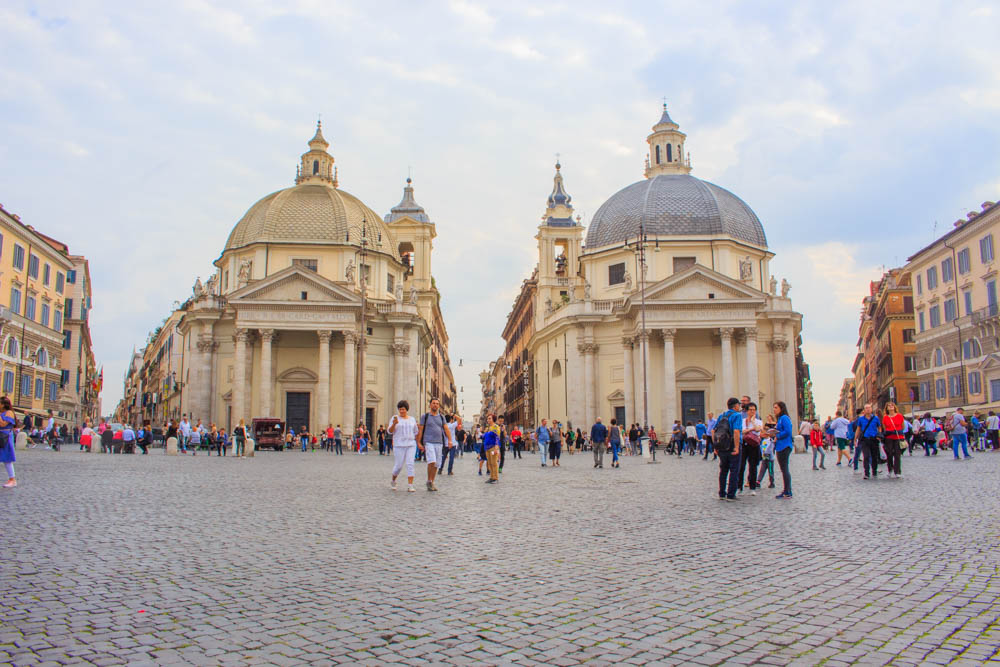 Walk up to the viewpoint of Pincio
From Piazza del Popolo you walk up a long hill that takes you up to a magical viewpoint called Pincio. From here you look down over the square but also all the way to the Vatican City. Continue walking through the green park until you get out on the other side. There you will find really cozy cafes and restaurants but also an even nicer view of the Monumento Nazionale a Vittorio Emmanuele (the white accordion that I call it).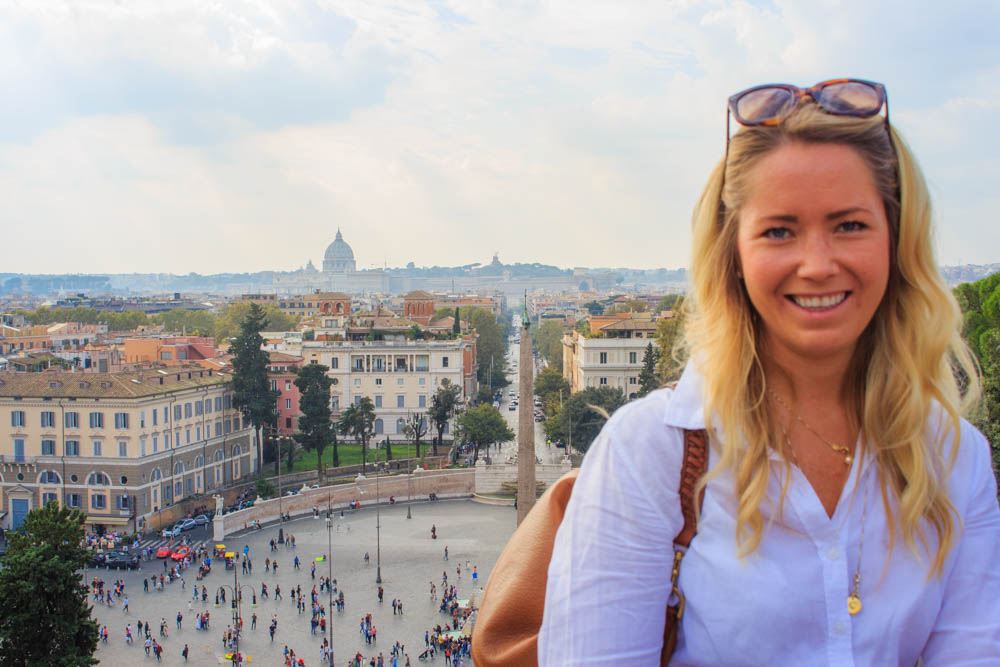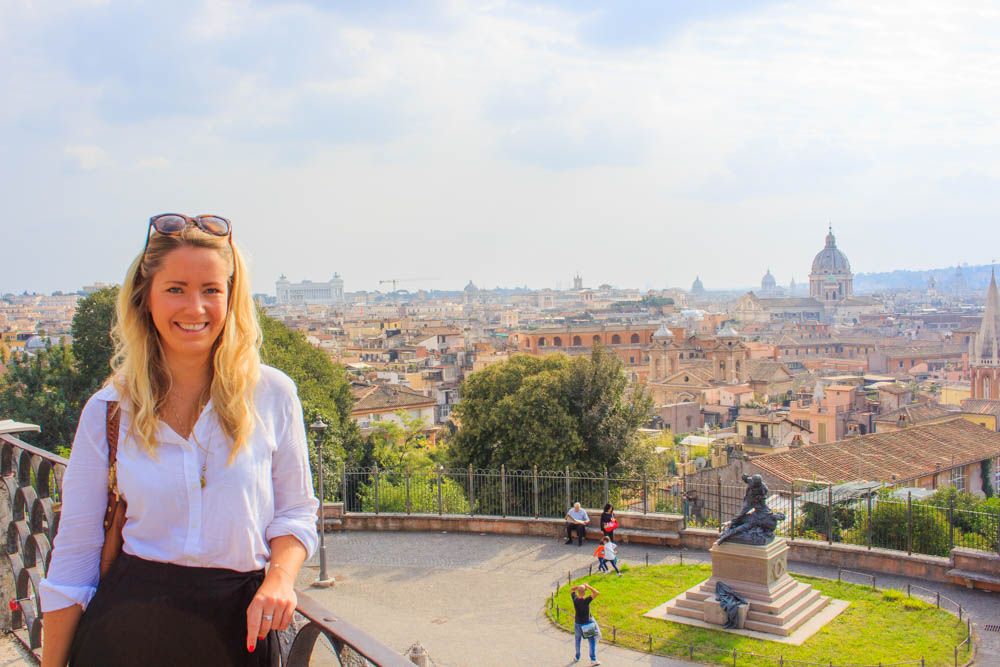 If you want to read more tips about Rome, you can find them here:
Happy Travels!
// Charlotte