Our Stay at Marriott Courtyard in Agra, Taj Mahal
One dream for me has always been to visit Taj Mahal in India and now that dream came true. We decided to stay at the Marriott Courtyard in Agra which is only 5 minutes by car to Taj Mahal and looked very nice. We wanted to stay at a hotel that is as close as possible to Taj Mahal. So it would be easy to get there and we also wanted a hotel chain that we recognized. That's why we booked at the Marriott Courtyard.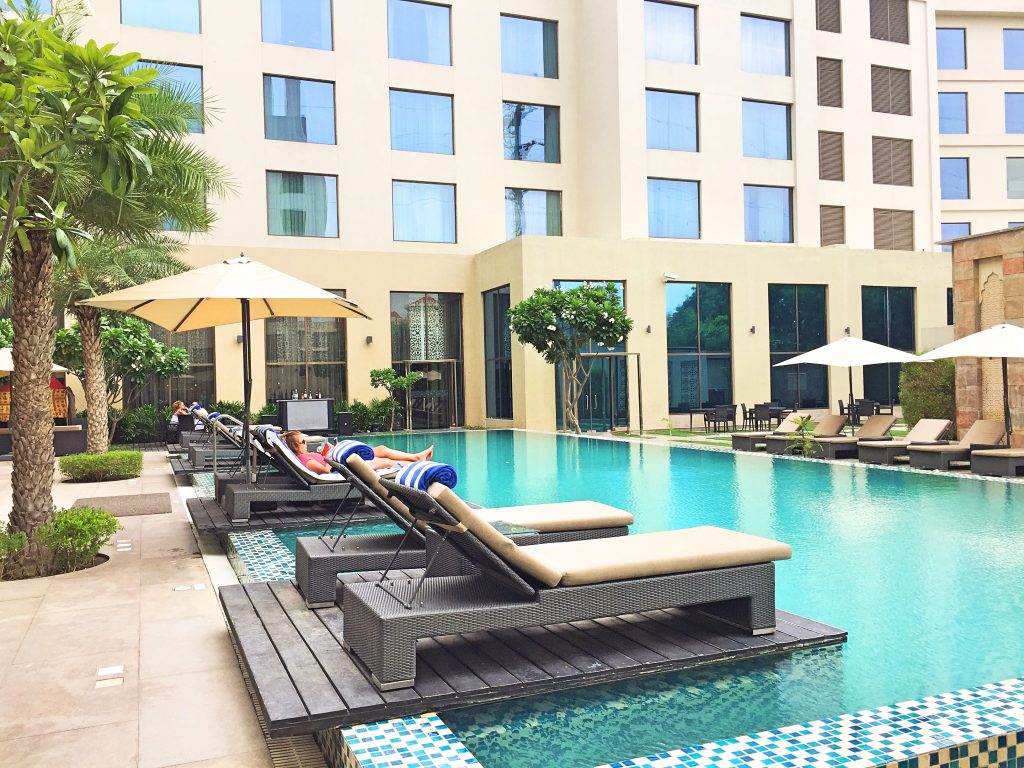 When we checked in at the Marriott Courtyard for two nights we got upgraded to their executive suite with a poolview. As soon as I stepped into the lobby of the hotel, the staff there were very friendly. I am very impressed with the architecture the hotel has. Their style is completely what I like. It's clean, fresh, has glass doors everywhere, white marble and big surfaces. Lovely sofa groups to sit in and the details of the water fountains that are in the lobby that makes this hotel extra nice.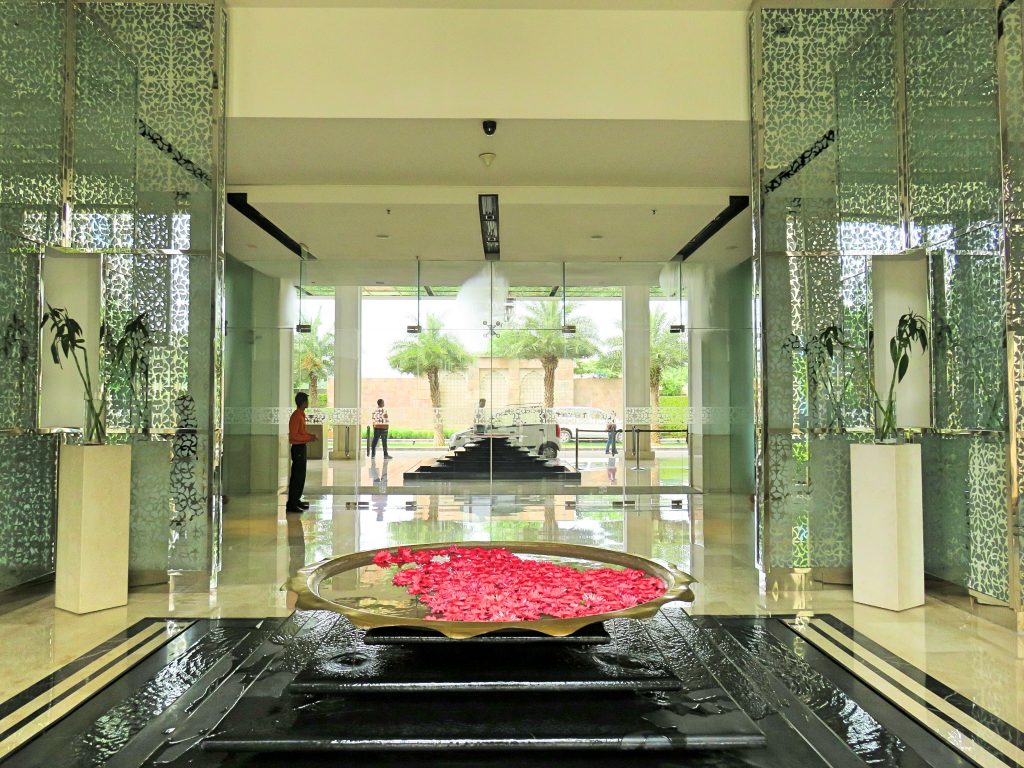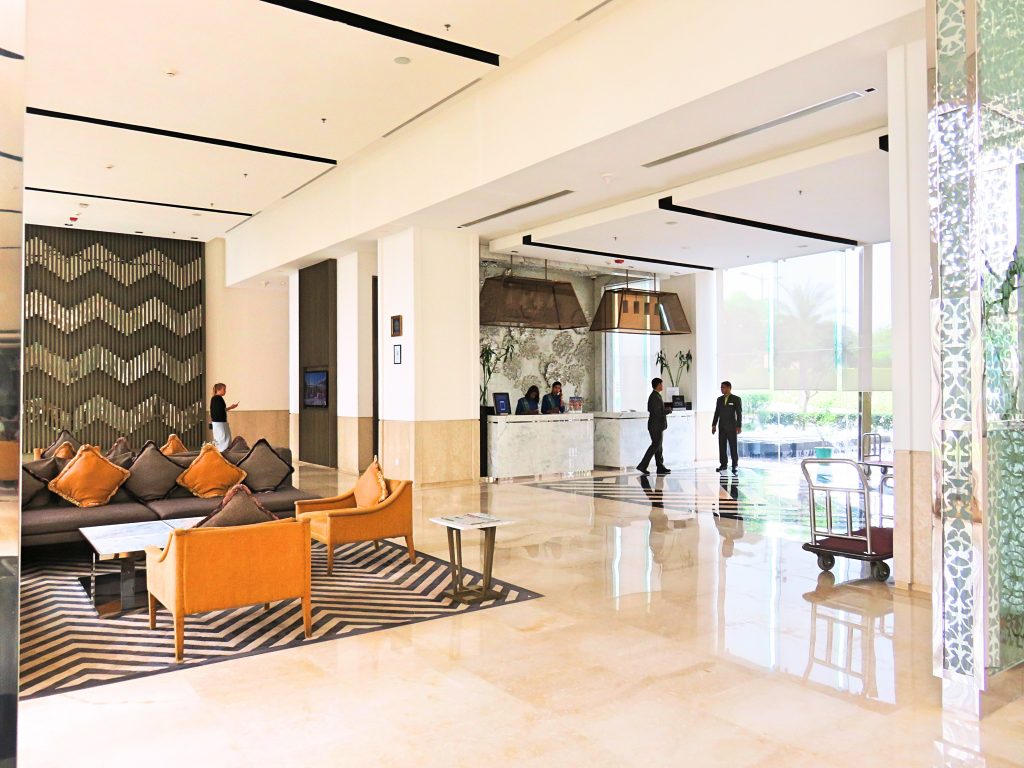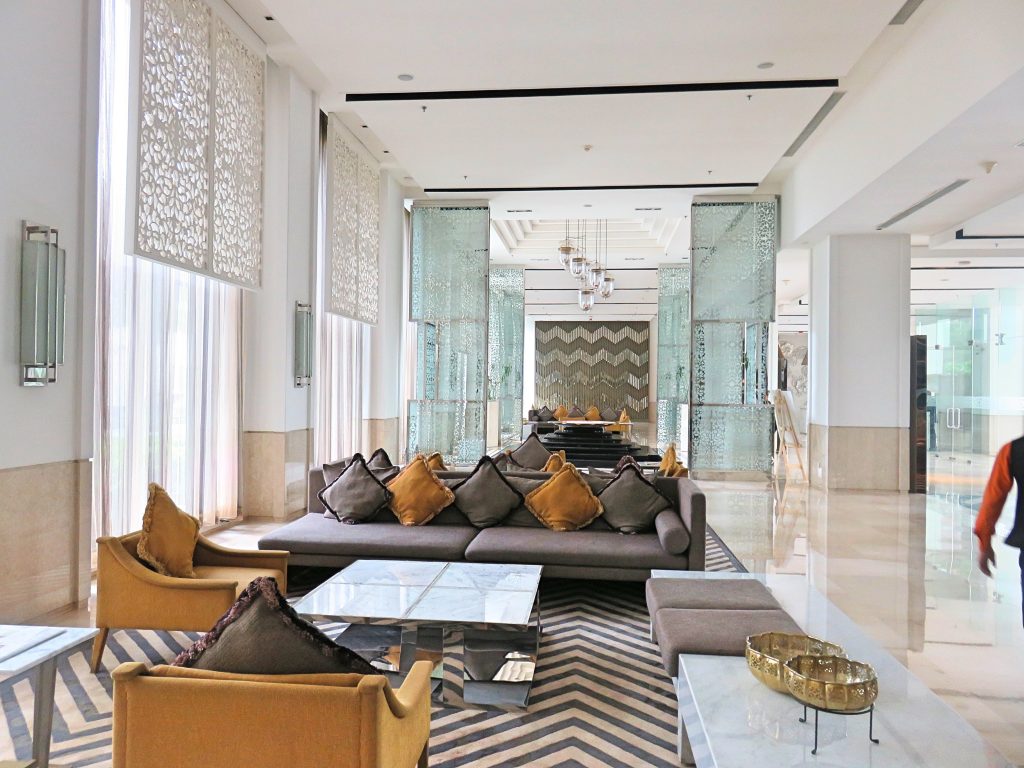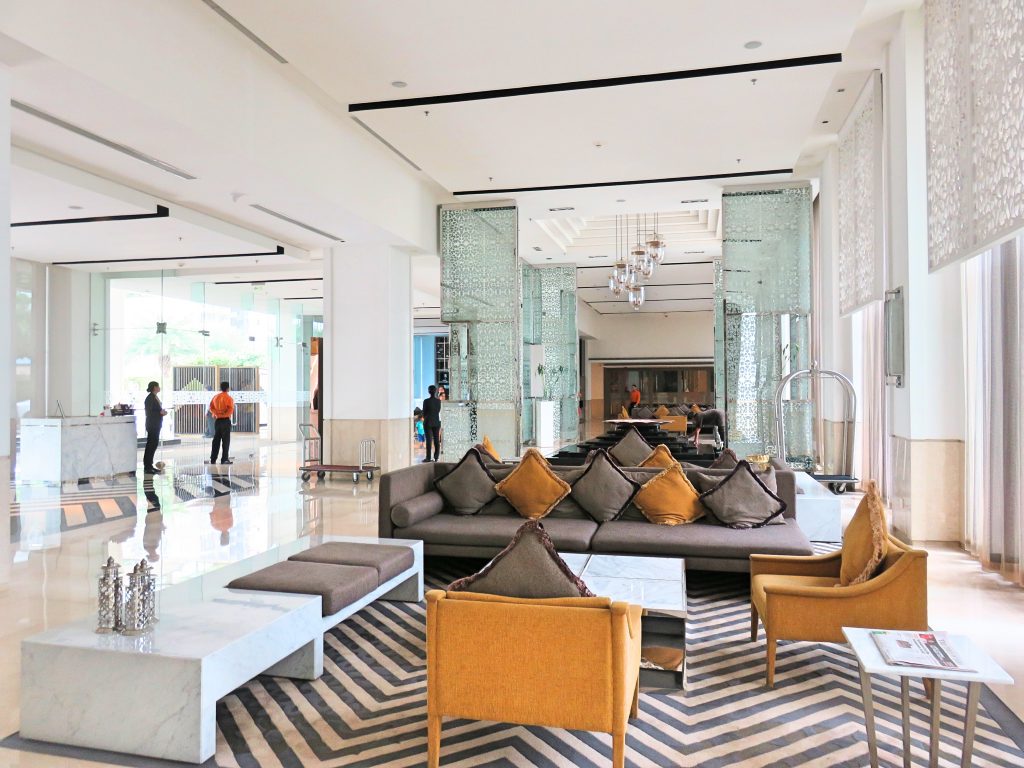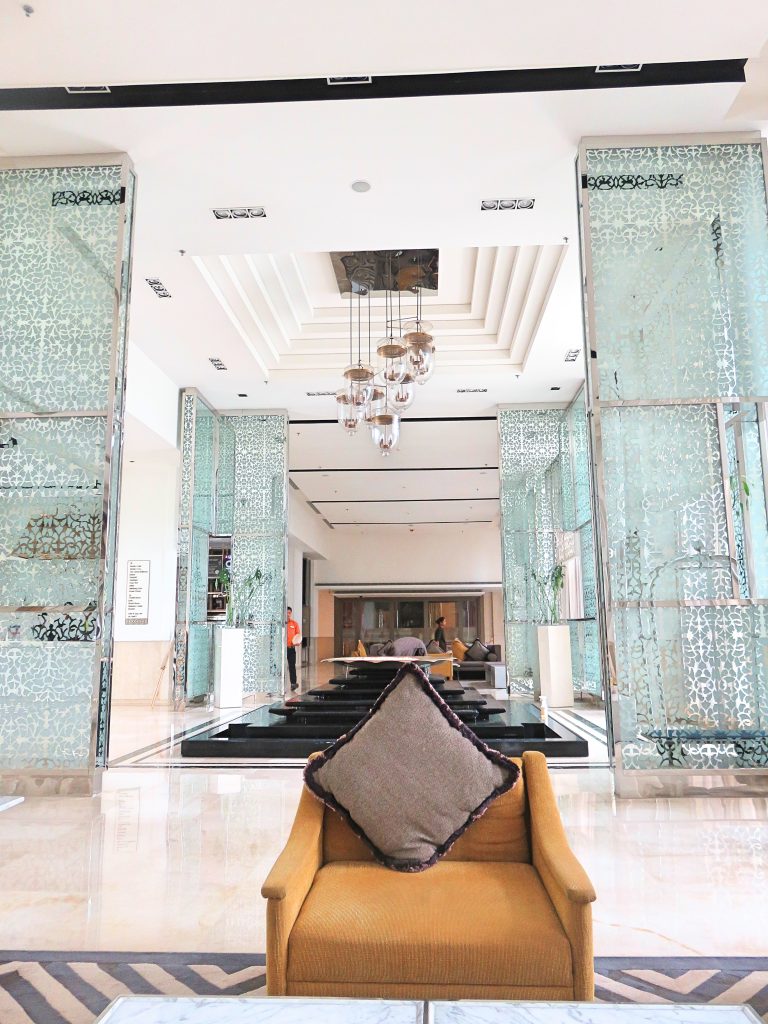 My Upgraded Suite
As I step into our room, I got that "wow" feeling! I can´t remember getting upgraded on a hotel before, so it felt extra fun! One room consists of a living room with sofa, armchair, desk and TV. It is also from here we have the pool view.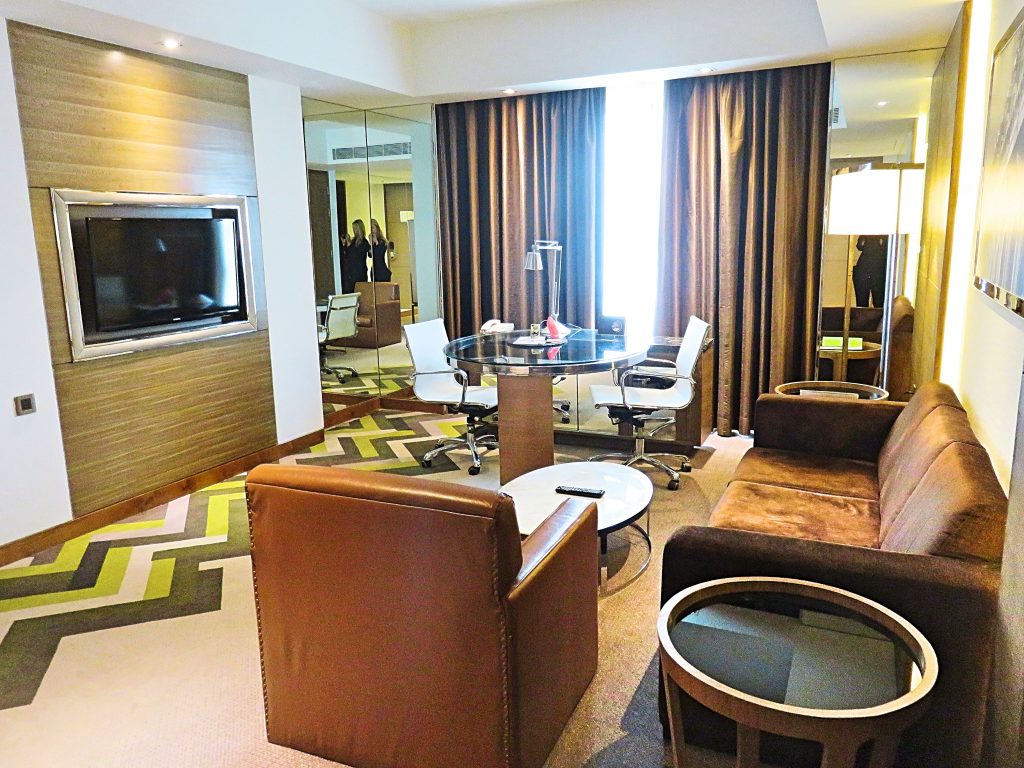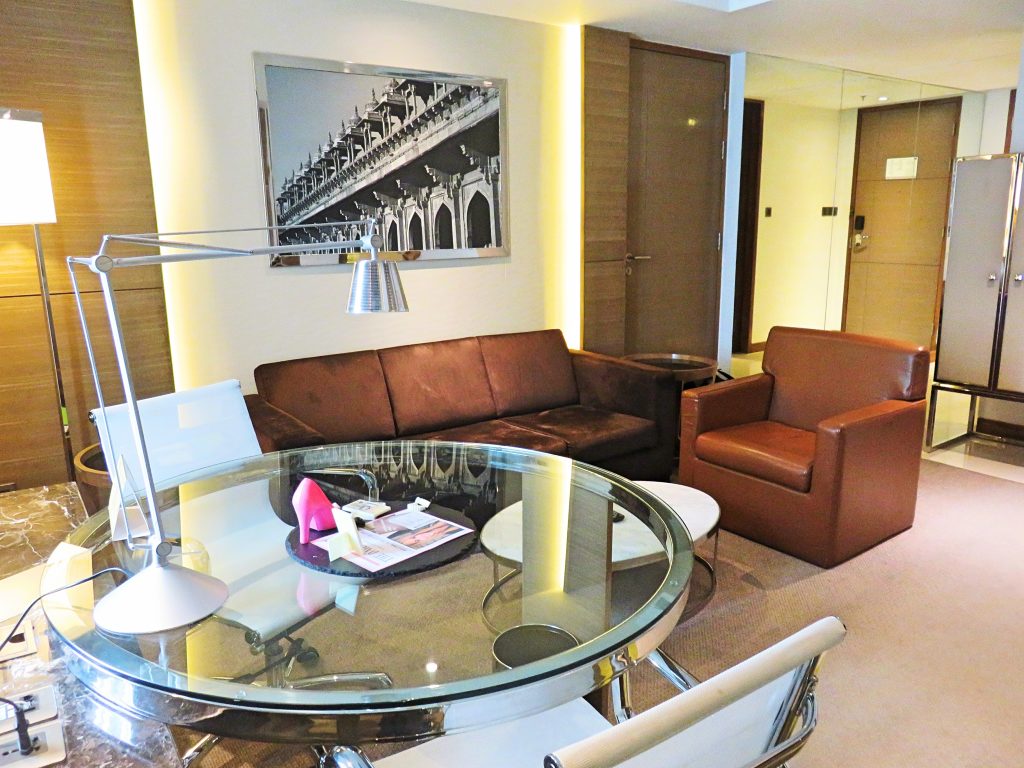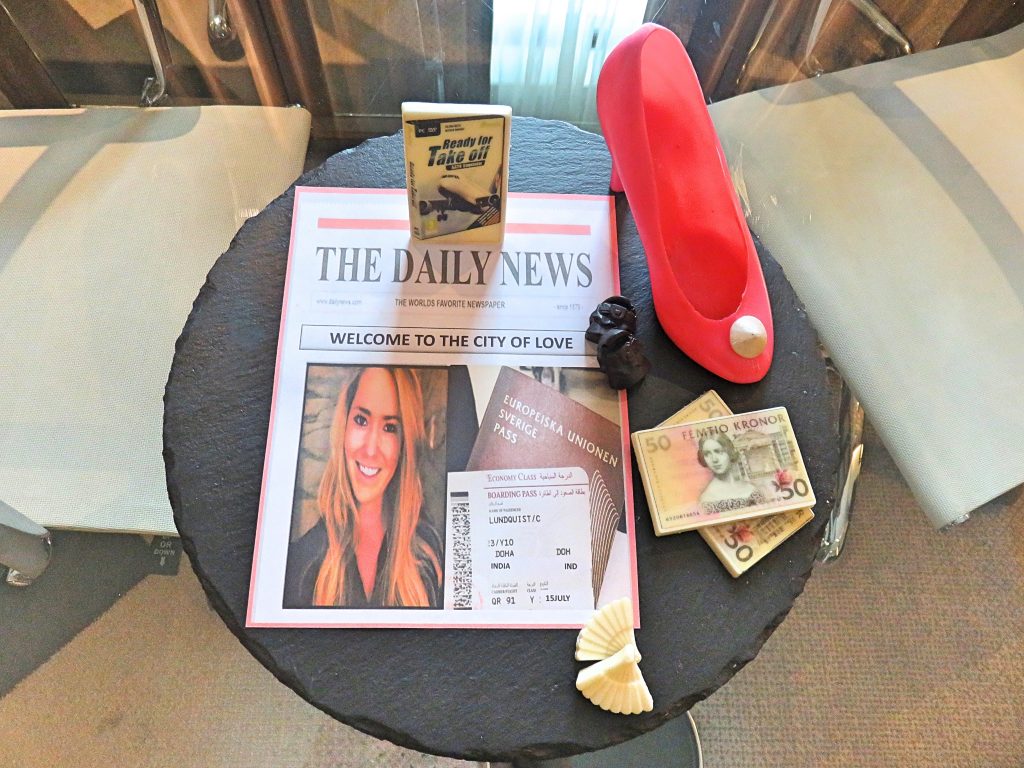 At the desk, I got the world's finest welcome gift from the Marriott Courtyard. The hotel has pictured my travel blog profile on paper and on white chocolate they have depicted Swedish money and a high-heeled shoe that are made in chocolate. What a welcome! I was thrilled about this little gift! 🙂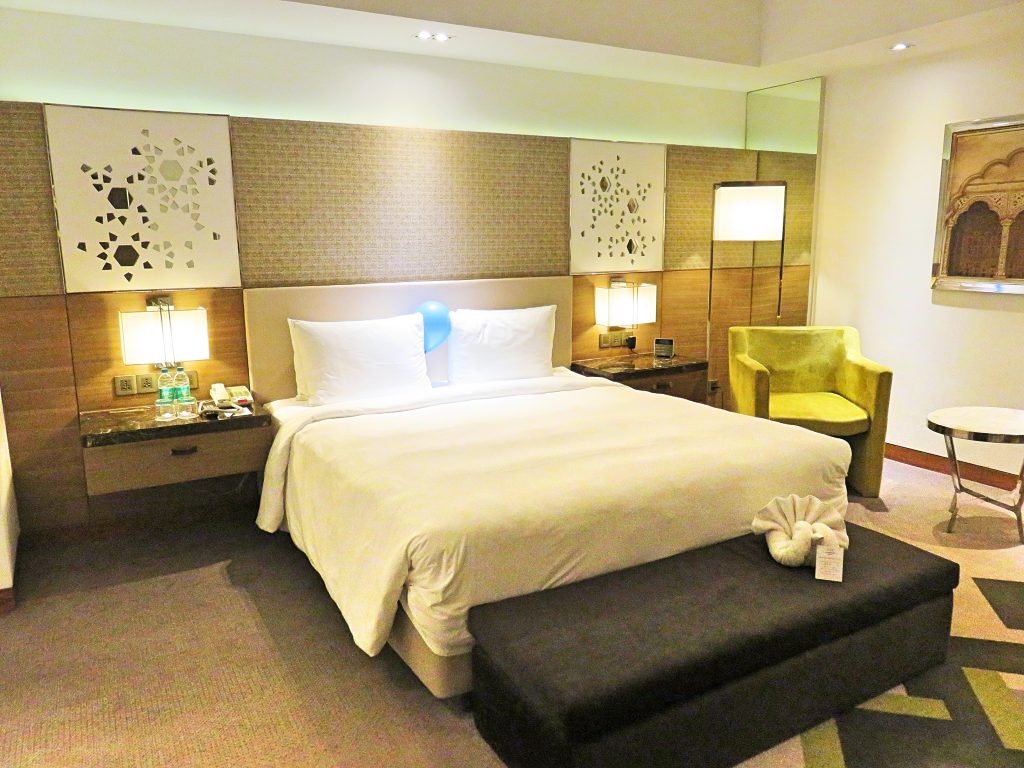 The bedroom is in a separate room and is big with a lot of space around. A very comfortable bed and lots of wardrobe space, which I like!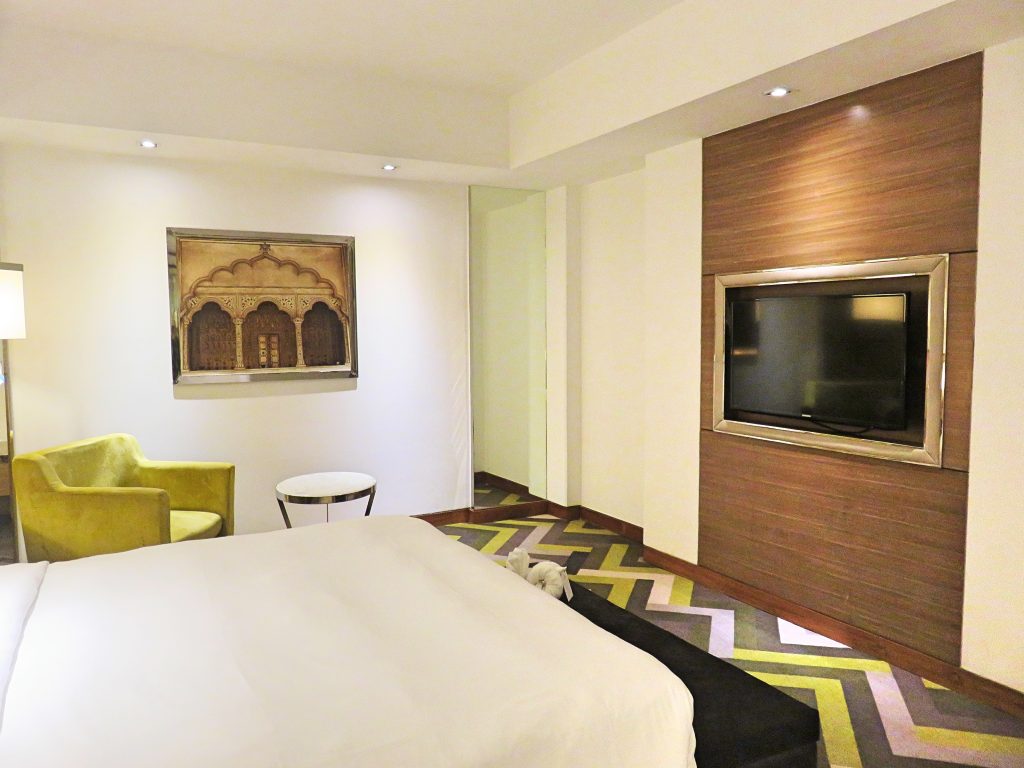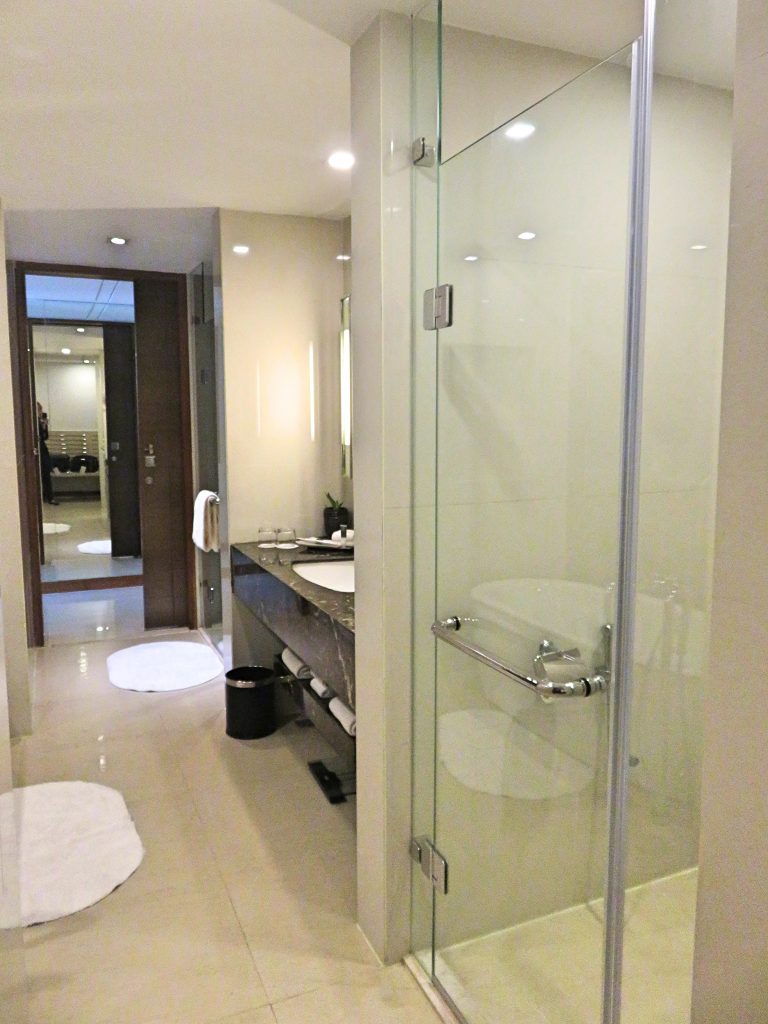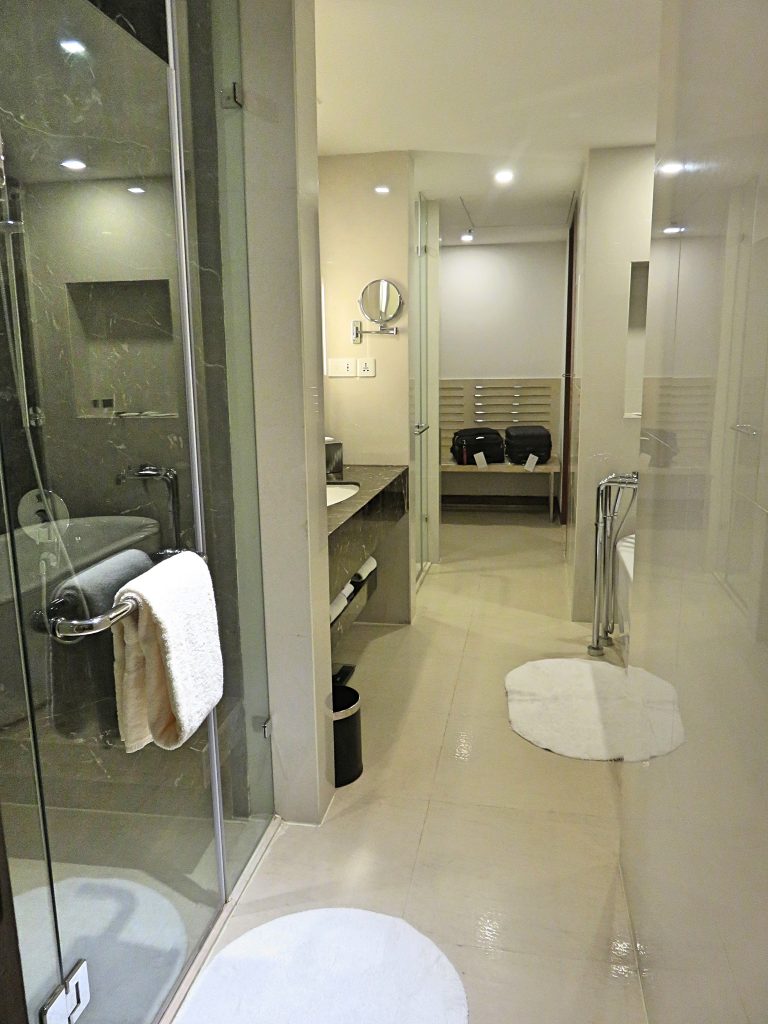 THE BEST POOL EVER!
Of all the hotels we looked at, we thought the Marriott Courtyard had the best pool, as we both wanted to have time to hang out at the pool and just relax. That's why we chose Marriott Courtyard and we were not disappointed. Great pool and plenty of sunbeds, it was even empty sunbeds though we were many people at the pool during the same time sometimes. I really liked that some sunbeds are located in the middle of the pool so you can jump in directly from it and cool down 🙂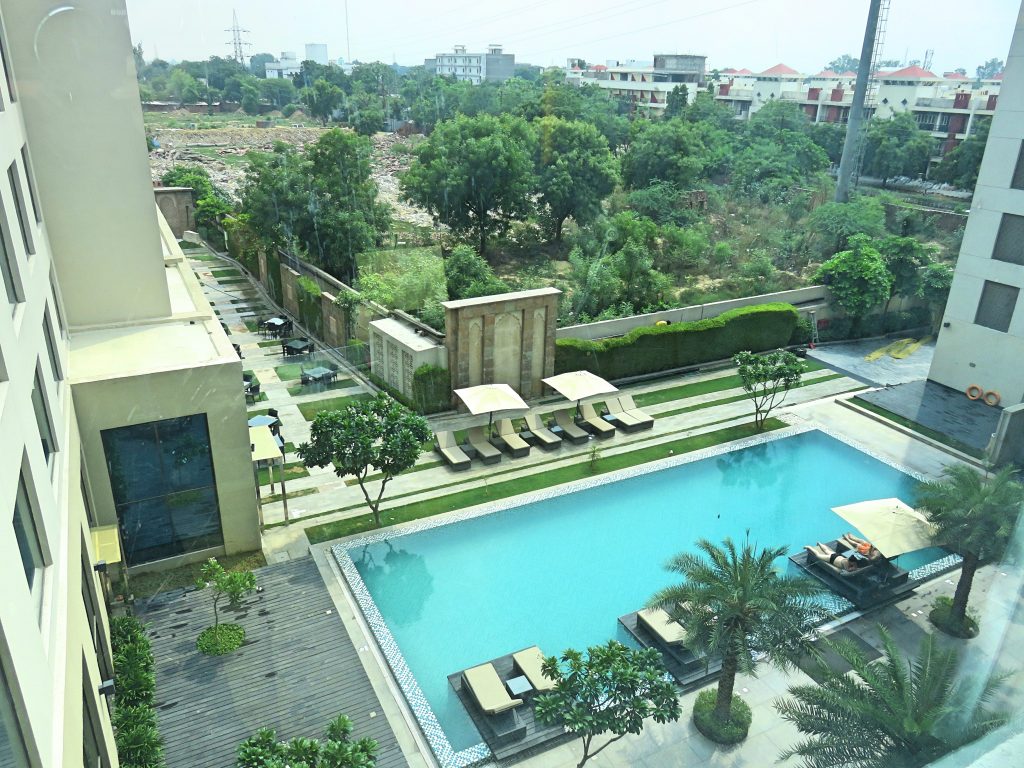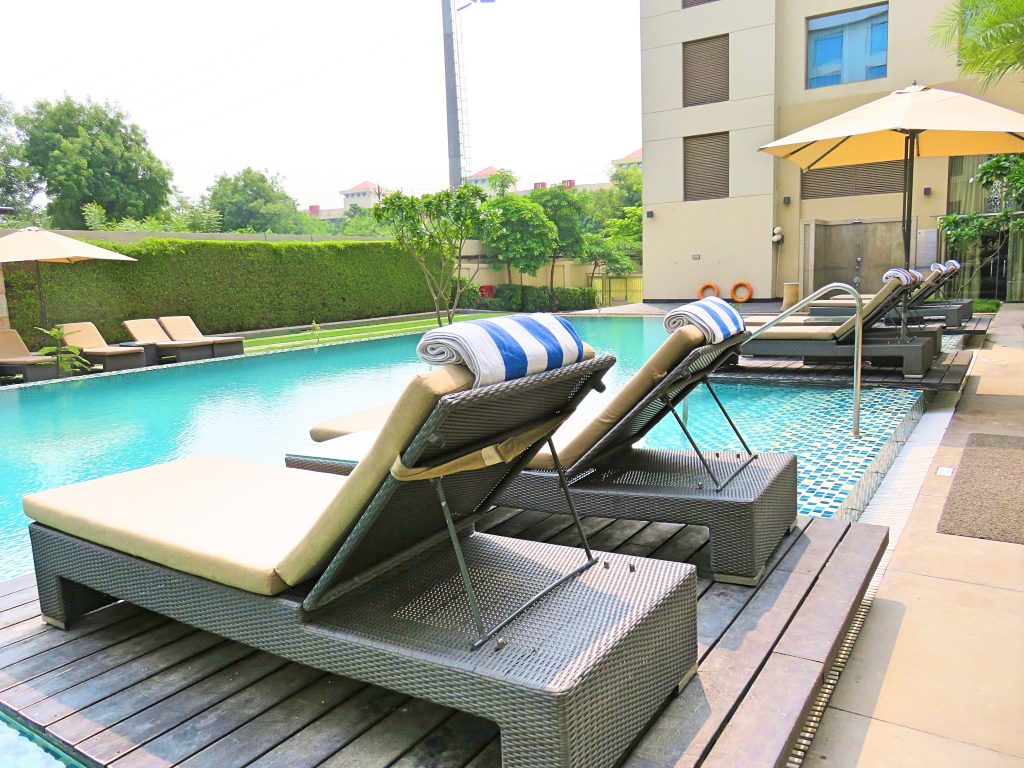 THE SPA
The Marriott Courtyard also has a SPA department, which includes a facial massage if you book their executive suite. There are also two massage beds next to each other if you want to have a massage together.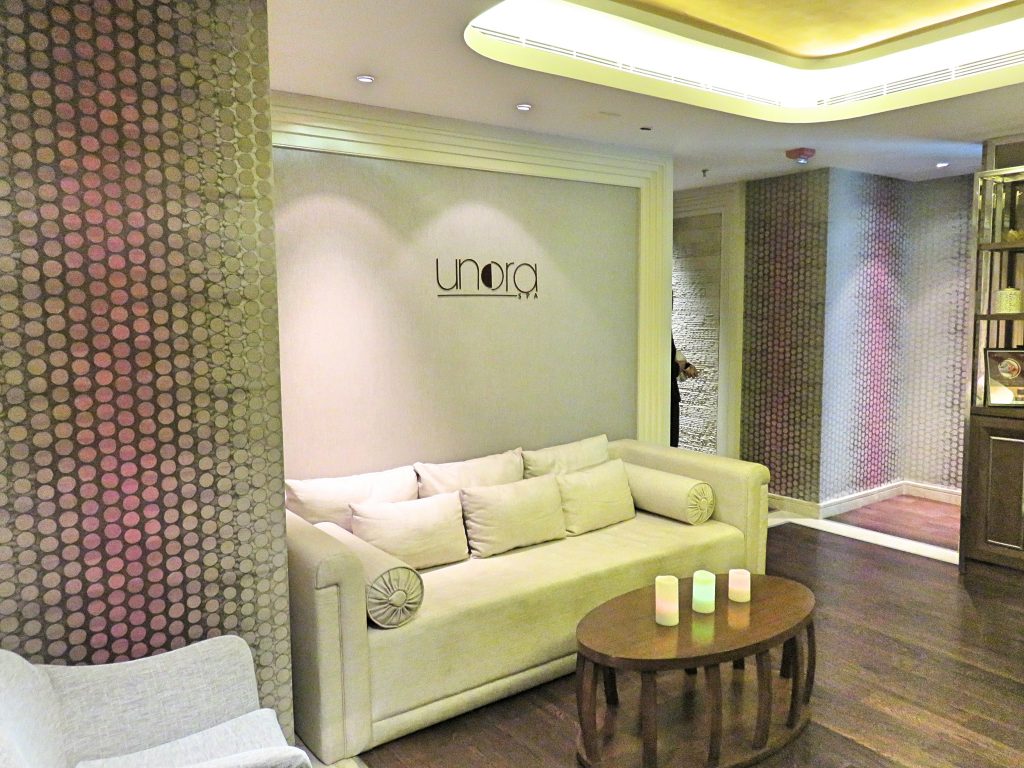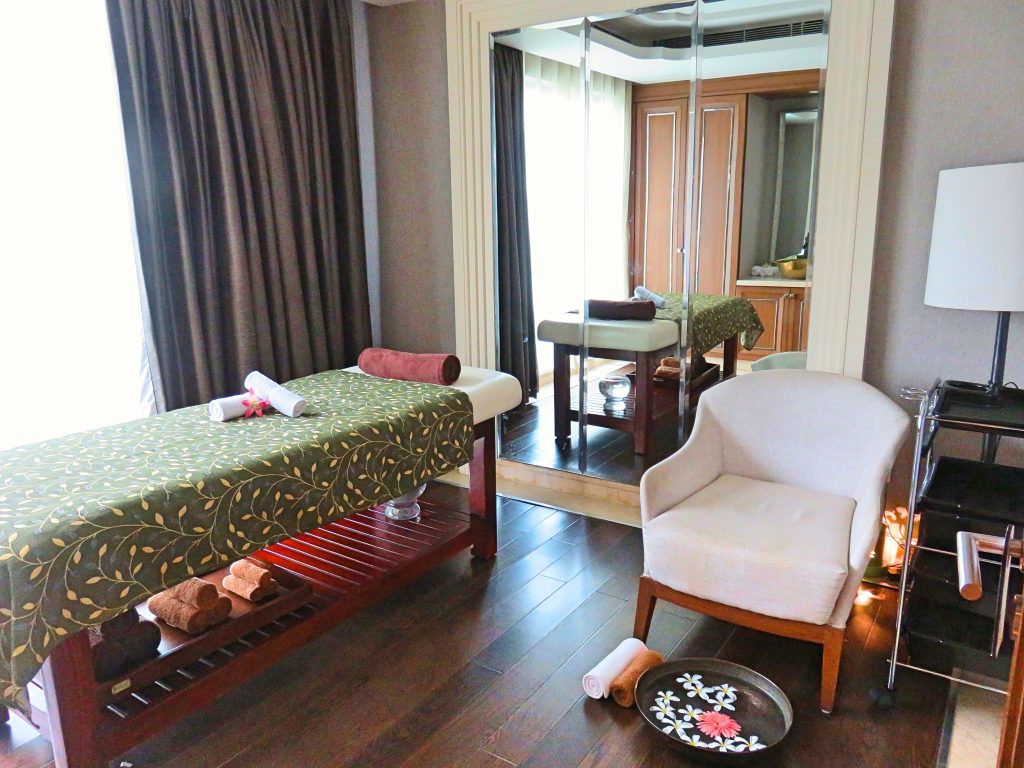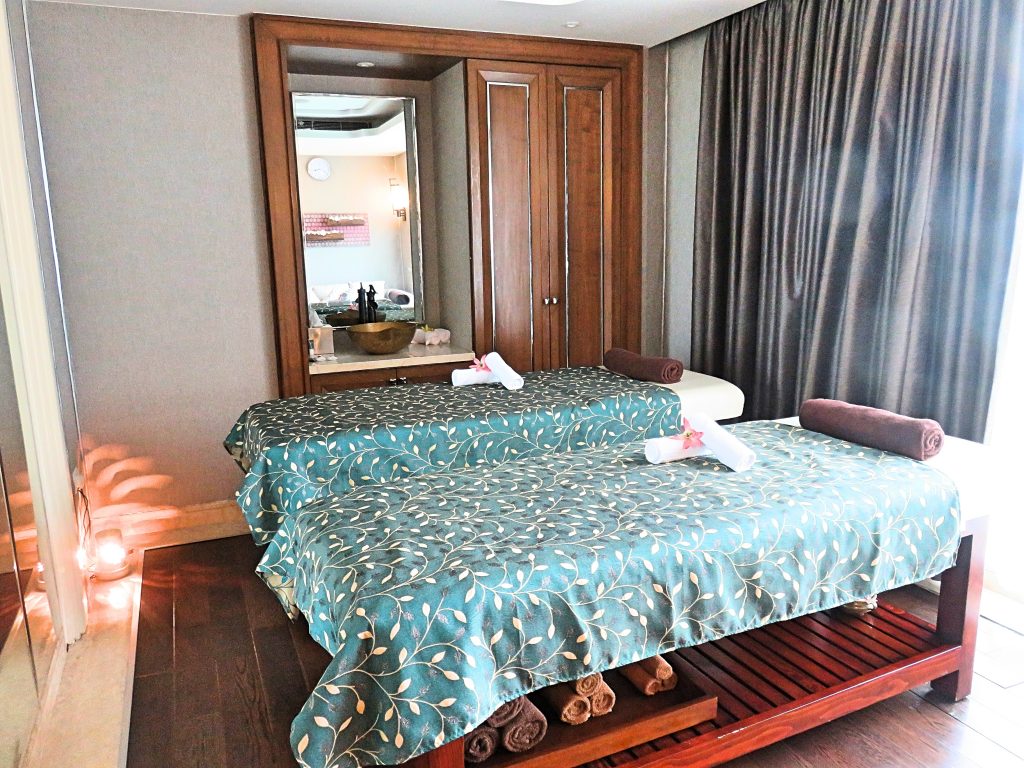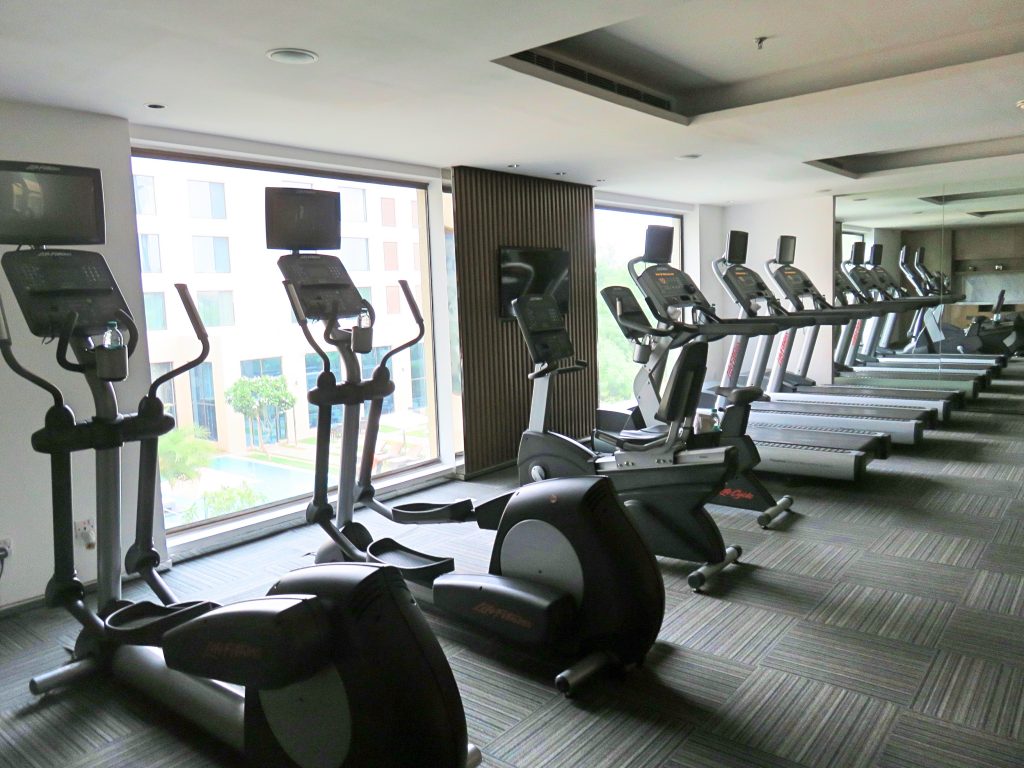 The Courtyard by Marriott also has a large gym with a variety of machines and weights. Use your key card and you can work out at any time of the day 🙂 The best thing about this is that you have a pool view, which makes you feel motivated to exercise and then cool down with a swim in the pool. It won´t be a better motivation than that 😉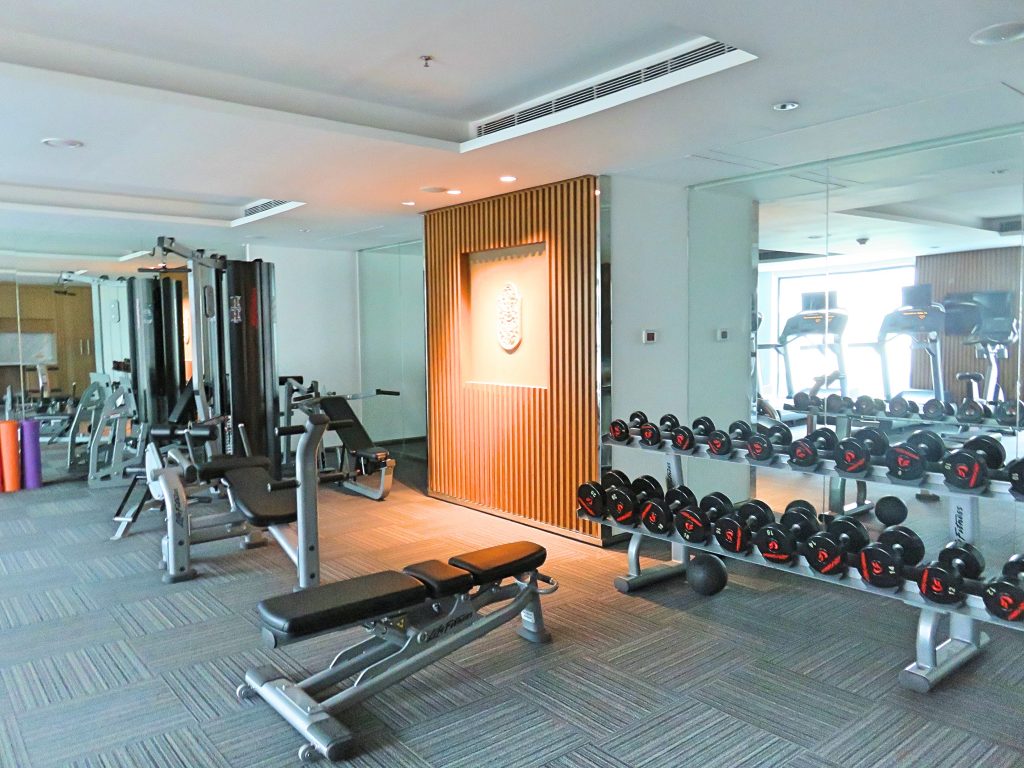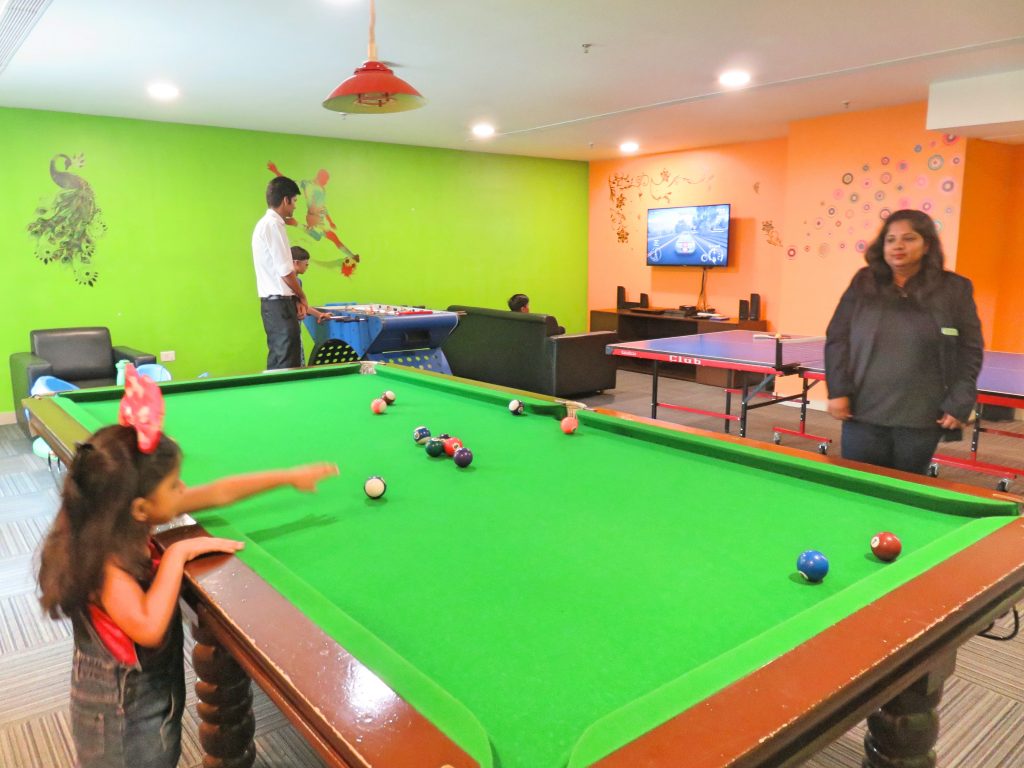 As many families come here for a night or two, there is also a playroom for all children with a variety of things to do, such as billiards, tv games and table tennis.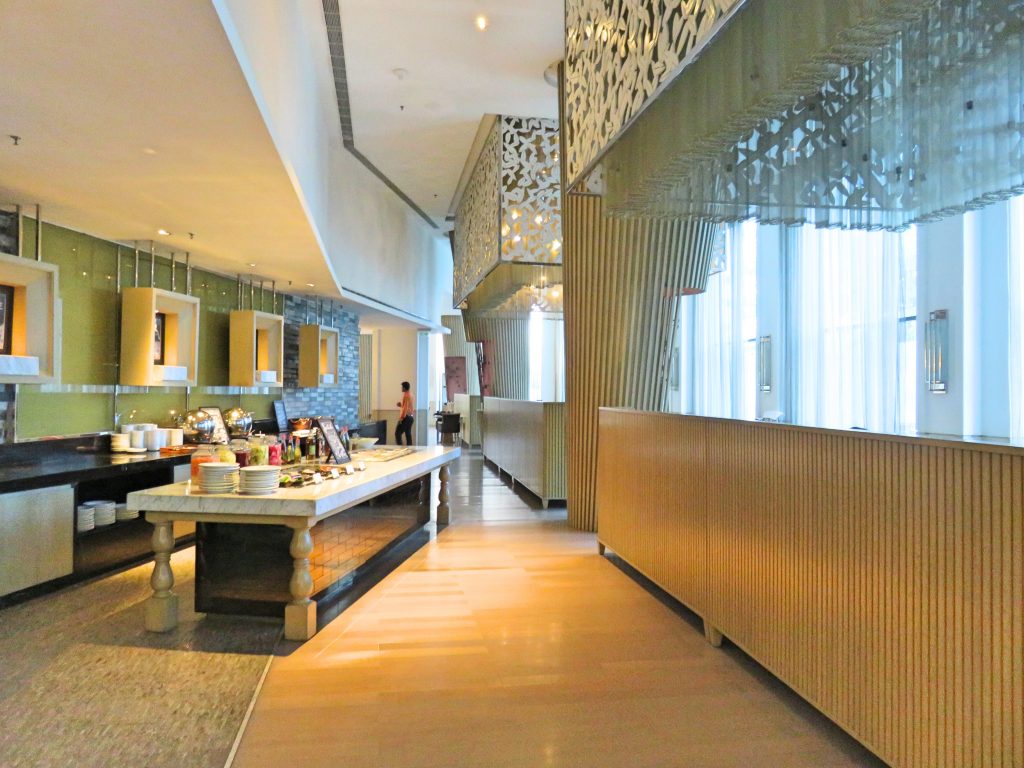 THE FOOD AND CUISINE
Even the food here was amazing! They offer a large breakfast buffet each morning. Unfortunately, I'm not a big breakfast lover so there was not much for breakfast for my part, which is too bad because the hotel had A LOT of food to choose for breakfast. You will not go hungry from here, I can promise you that!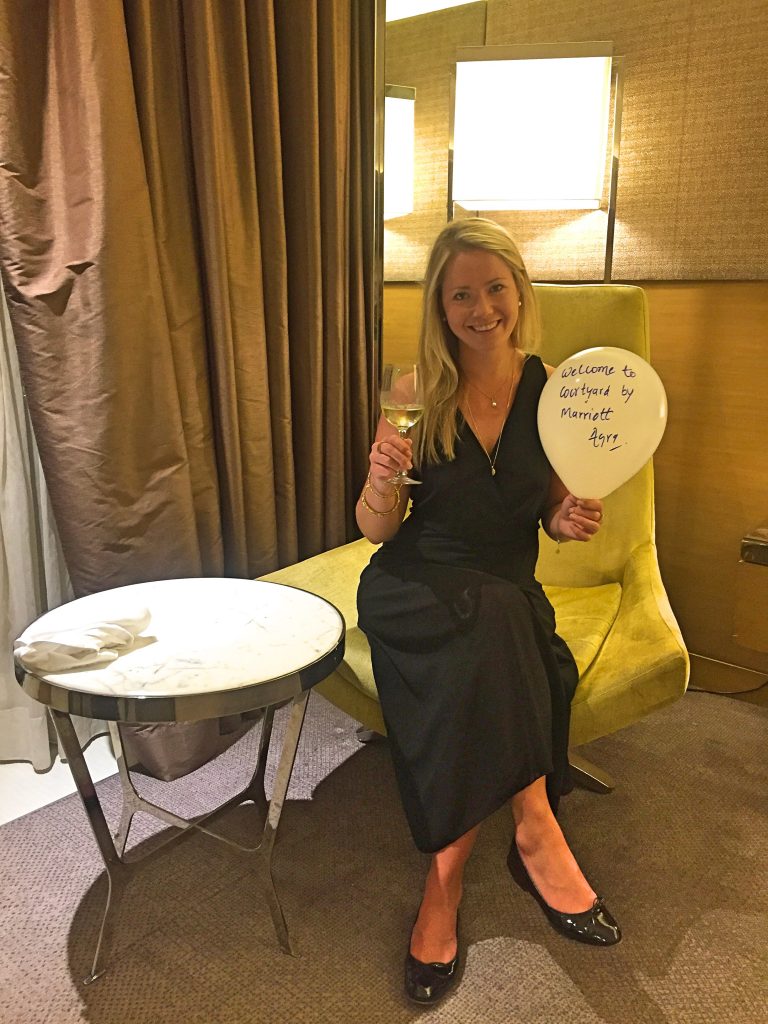 You can also choose to have dinner in the restaurant or in the room. We chose to eat at one of their terraces and the staff were very service minded. They were super friendly and really wanted to make sure we had the best evening! We tried of course Indian food because now we are here in India we want to try real Indian food 🙂 We were served 3 course dinner with Indian inspiration straight through. Very nicely arranged!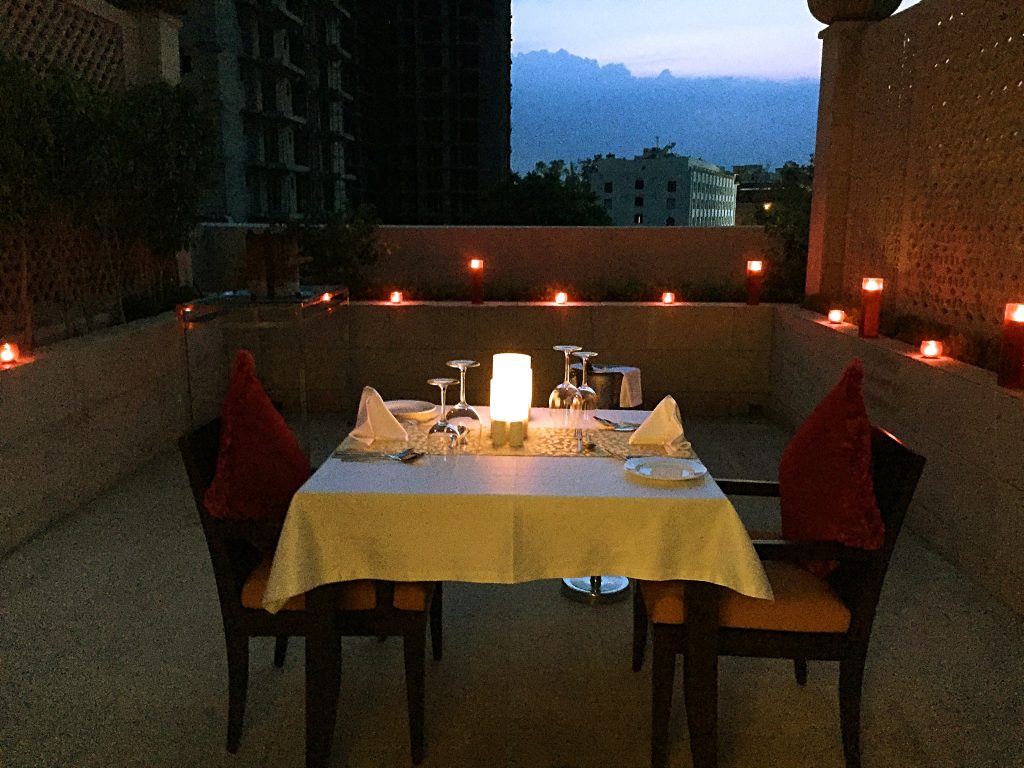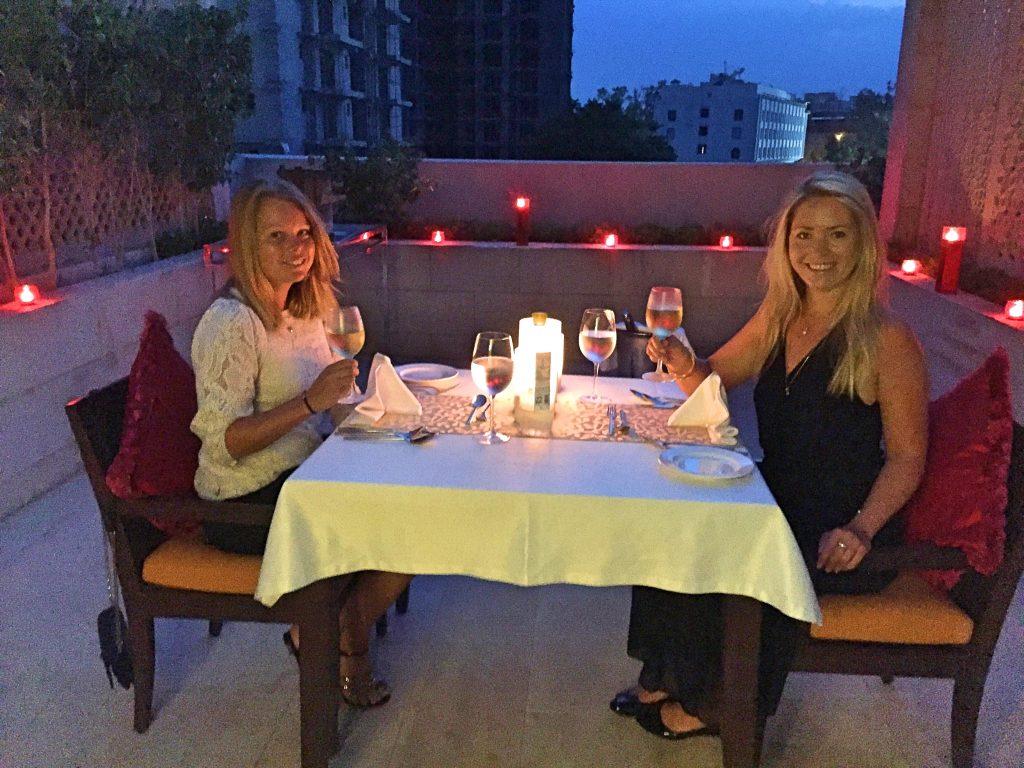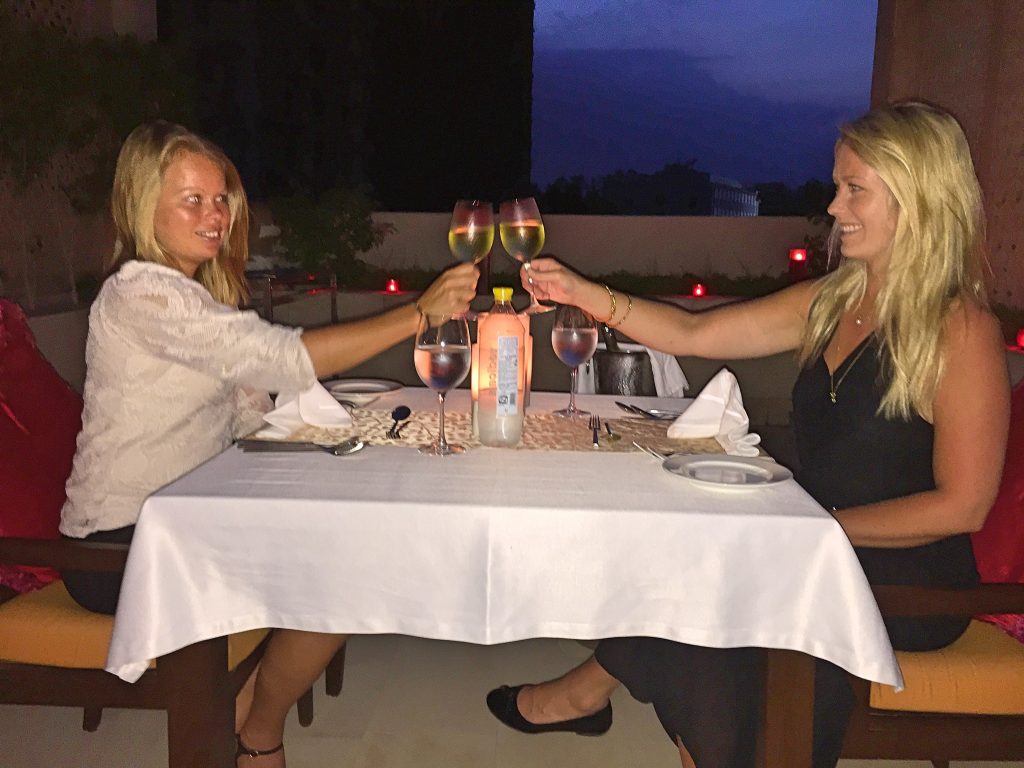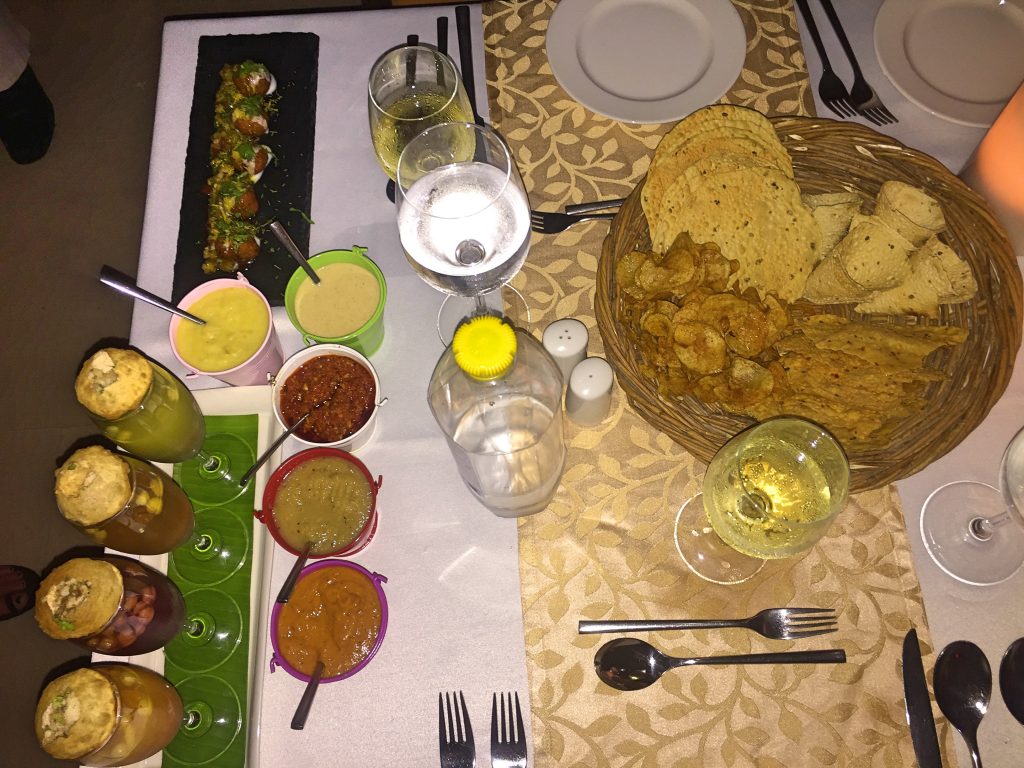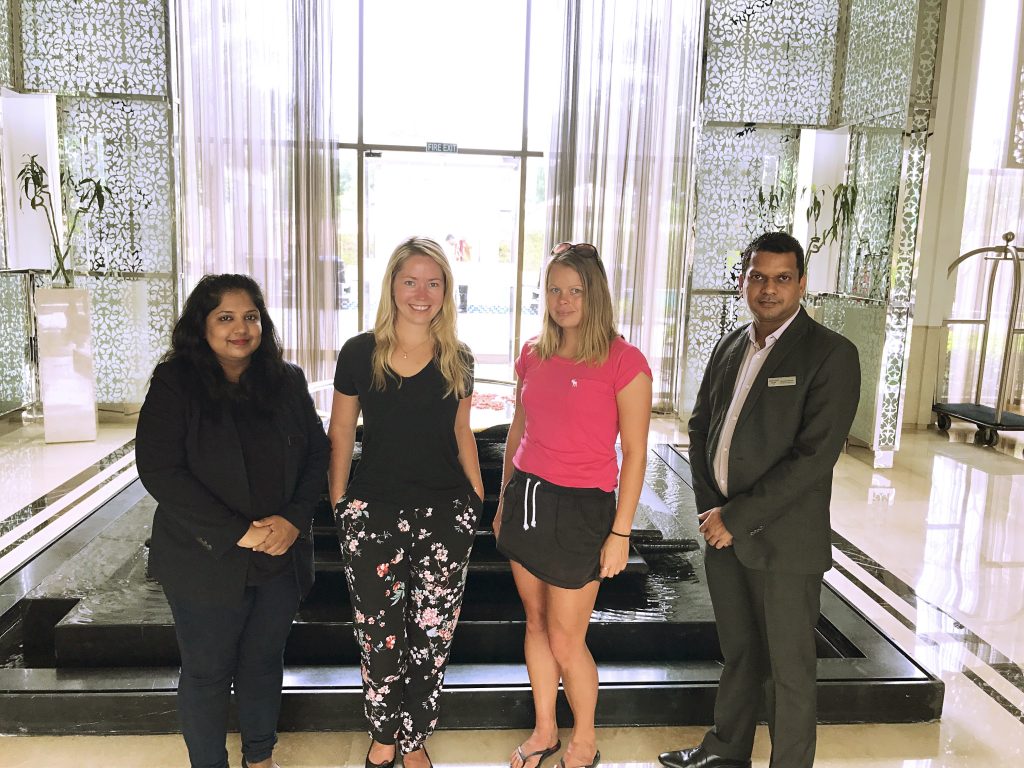 I never believe in my entire life that I have experienced such a good service as I did at the Marriott Courtyard in Agra and can recommend staying here a 100% if you are going to see the Taj Mahal. Here is me and my travel blog friend Pernilla who have the travel blog www.utochspring.com together with Marriott Courtyard's PR and marketing manager and hotel manager.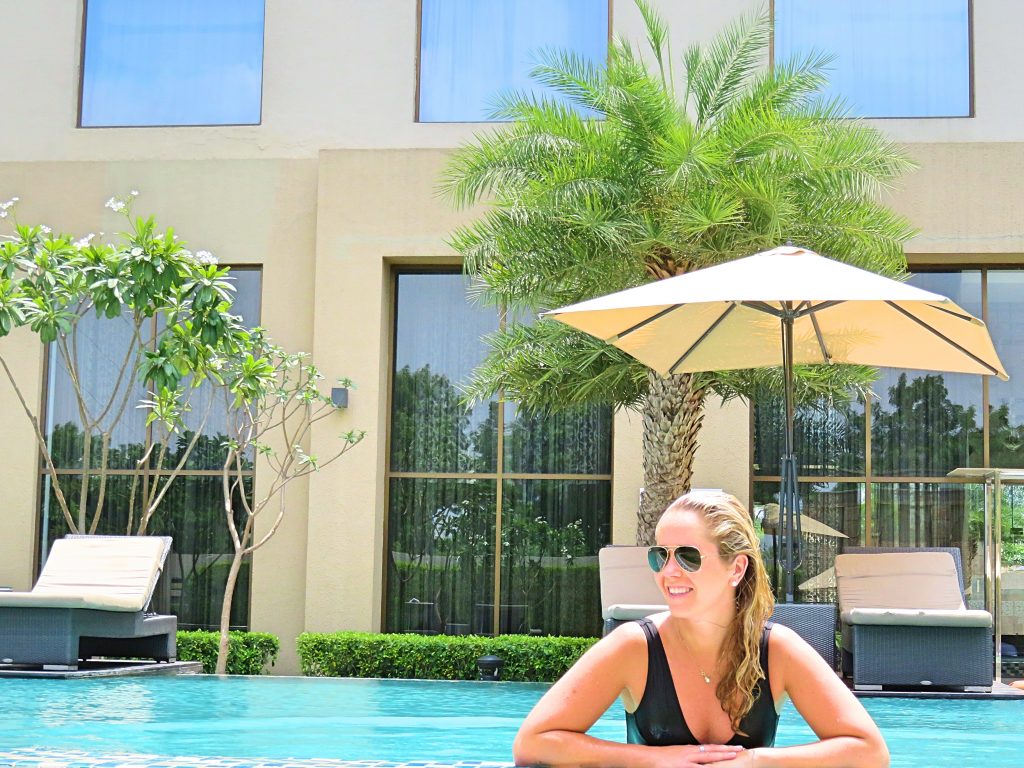 Have you been to Agra in India? Where did you stay?
Happy Travels!
//Charlotte