I have just returned from one of my favorite cities in Europe, namely Barcelona. In this post, I want to share my travel tips to Barcelona, what you need to see and do and a secret tip that not many people know about. This is a "wow" experience! 🙂 Barcelona is a city I can come back to several times, there is always something new to do and explore! 🙂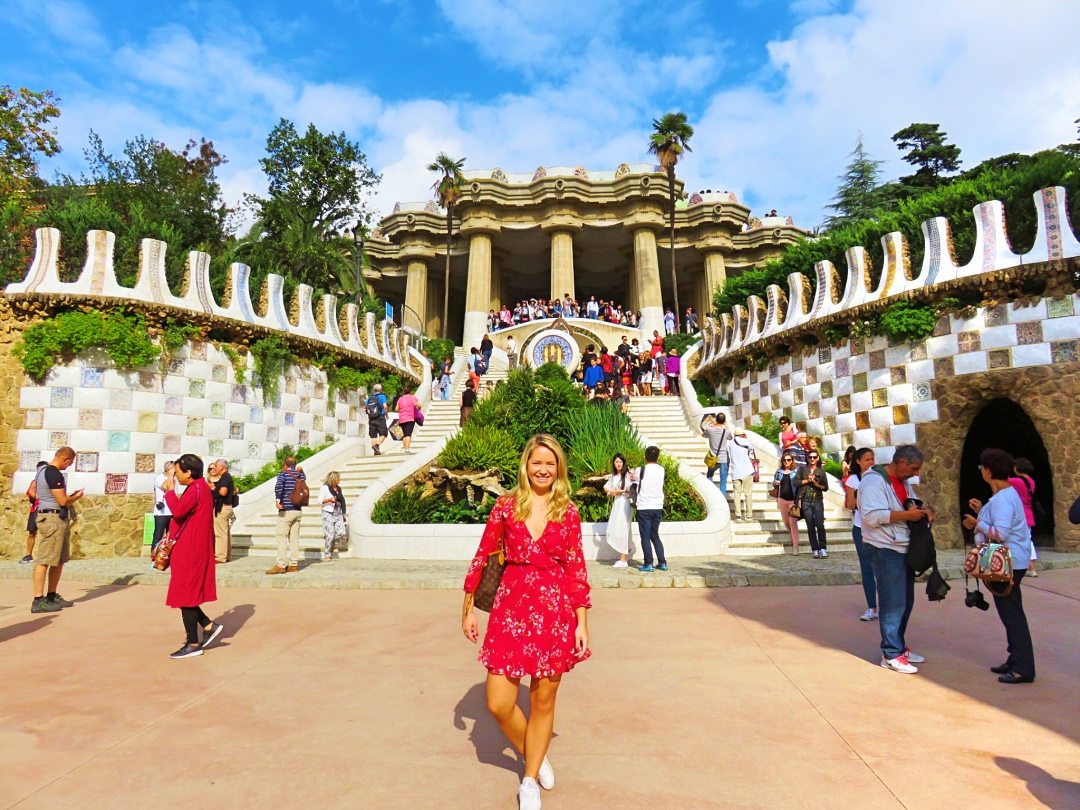 My Ultimate Travel Guide to Barcelona
I have been to Barcelona several times and really like that city. What I like most is the contrasts Barcelona offers with everything from beach to shopping to hiking in the mountains – all in the same city. In addition, the temperature is warm and comfortable far into autumn and already in early spring. In fact, I would say that Barcelona is the perfect weekend break during fall and spring! 🙂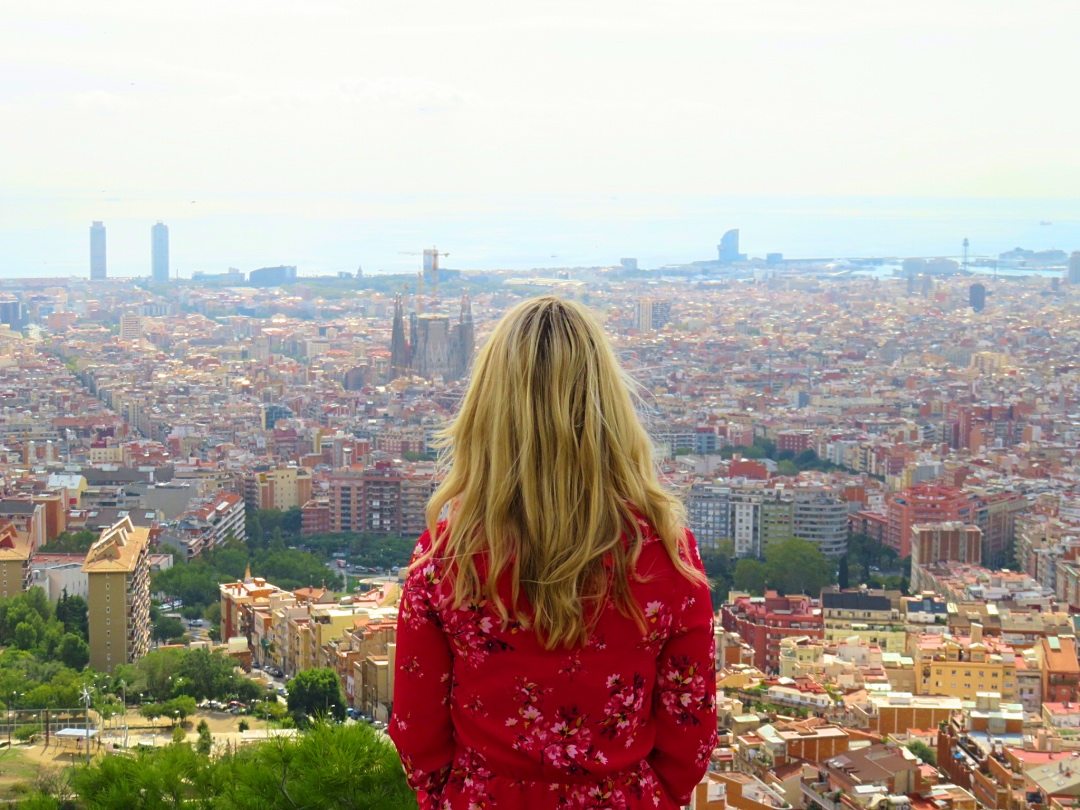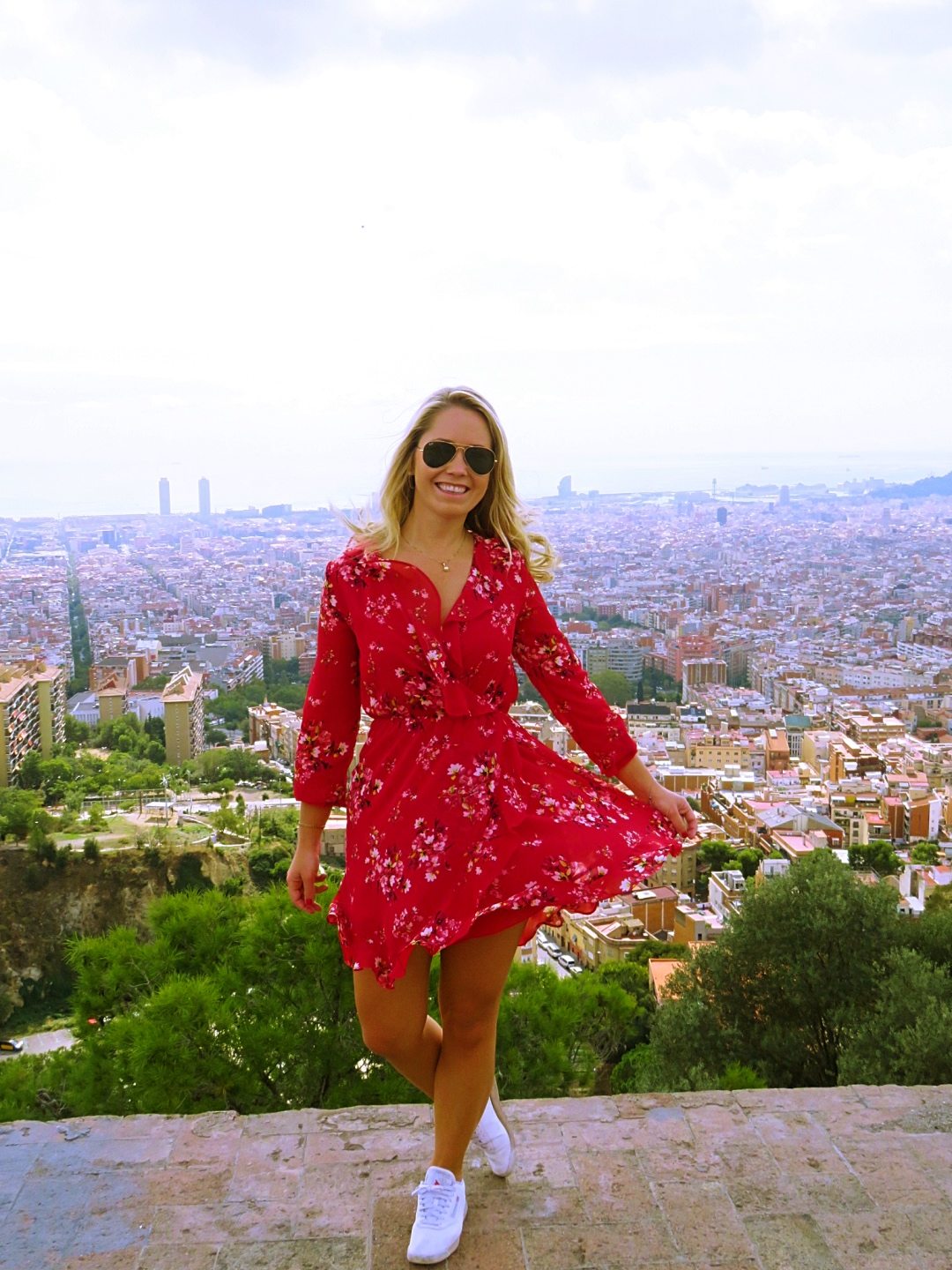 Here is My Top 10 Best Travel Tips For Barcelona:
1. La Boqueria
La Boqueria is a market beyond the usual. Here you will find a wide range of fish, fruits, nuts and cheeses. An incredible market worth visiting. I came here every morning and bought my breakfast consisted of fruit and juices for a cheap penny! La Boqueria is located right next to La Ramblas pedestrian street, approximately in the middle of the long pedestrian street and it's hard to miss once you pass it. You will understand why when you come here 😉
2. Have a walk at La Ramblas 

When you are at La Bouqeria, I recommend you to walk up or down the famous pedestrian street namned La Ramblas. Most to have done it then I think it's a charming pedestrian street. Although it´s very "touristy" I think it's a must to have done it. It was here that terrorists drove into the crowd a while ago and there is a memory place left after that and lots of police officers walking around everywhere. I felt very safe when I went around Barcelona, not just at La Ramblas but everywhere!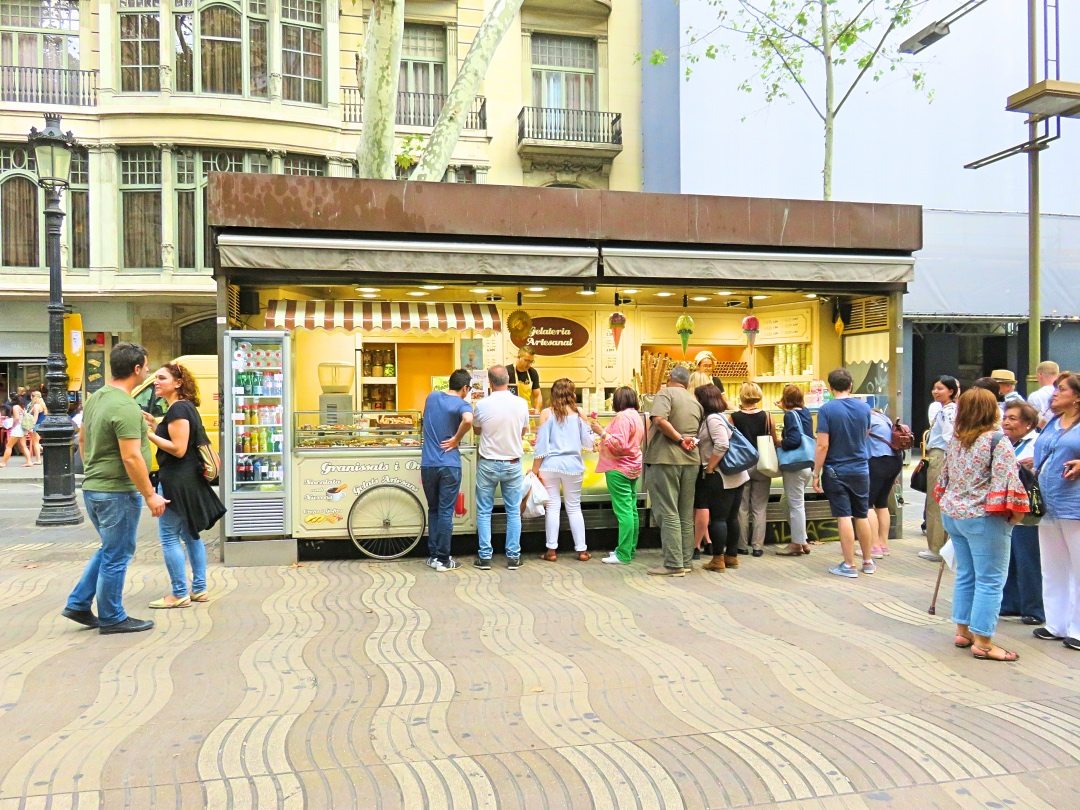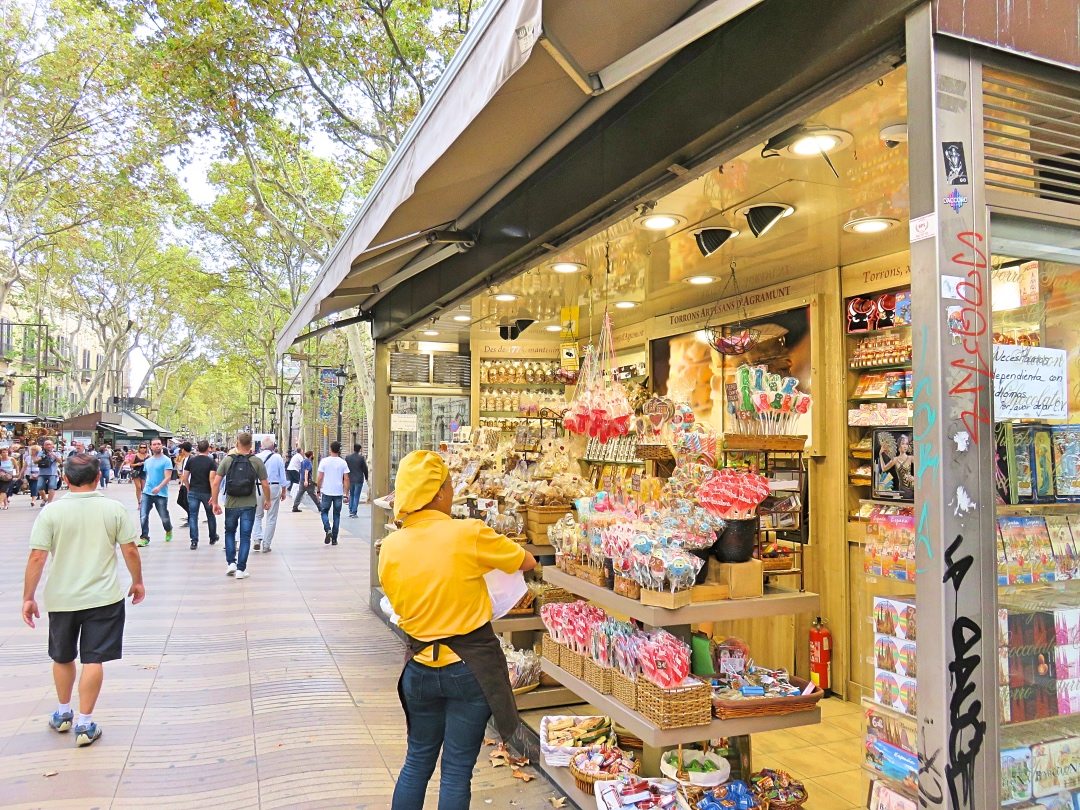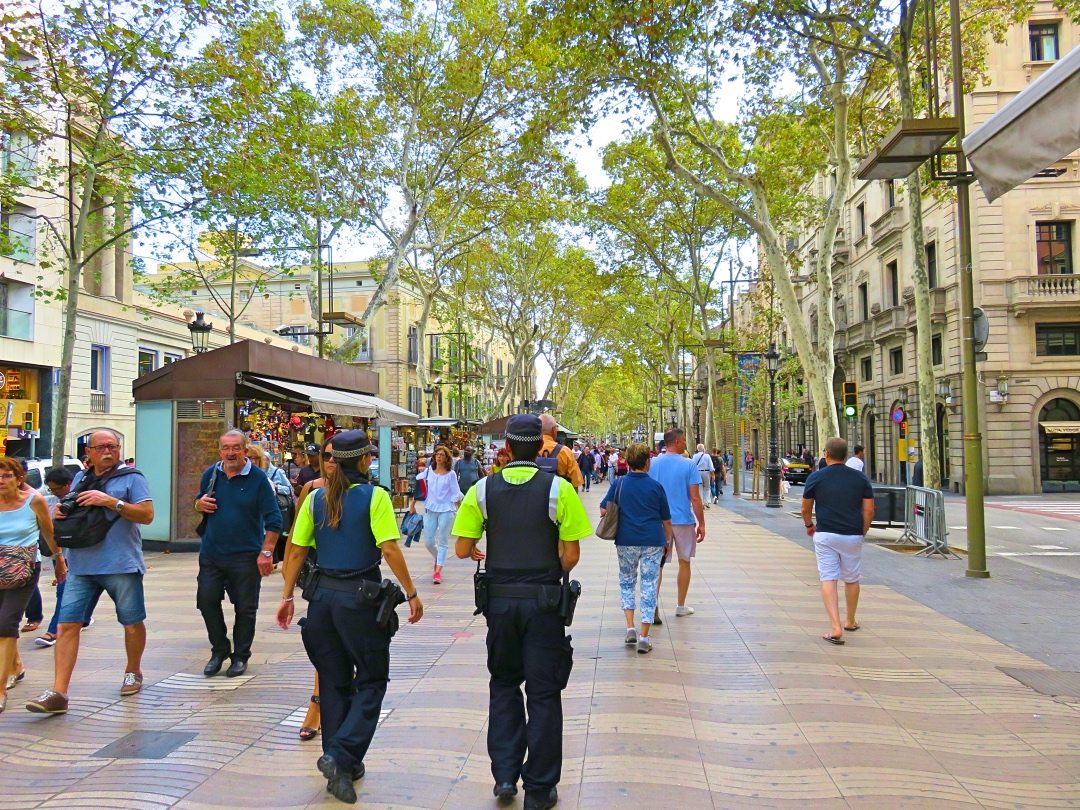 3. Watch out for pickpockets 
Wherever you go, be careful for pickpockets. Especially in Barcelona and especially at La Ramblas. Barcelona is famous for pickpockets and you can easily get rid of your handbag. Therefore, be very attentive as you walk on the streets of Barcelona and most preferably on the famous pedestrian street of La Ramblas where most people get rid of their bags, it is widely known. As a woman, it's great if you have a shoulder bag and for men, I recommend wearing tight pants with pockets that are difficult to get in. Preferably wear a jacket with zip over the pockets.

My tip is to have 2 credit cards with you. One you leave hidden in your bag at the hotel and one you carry with you in your handbag / pocket while you're out in town. If the accident occurs, you still have a backup card left in the hotel so you can survive. Don't bring your entire wallet, pick out the cards you really need! 🙂

4. Casa Milá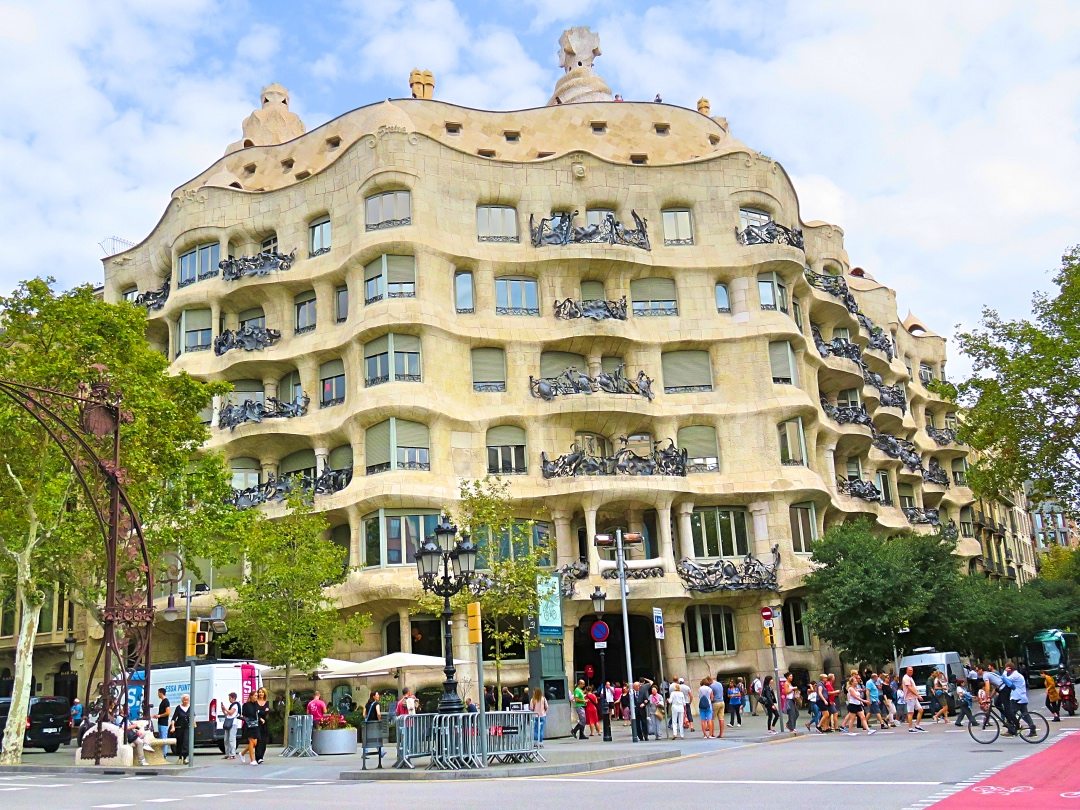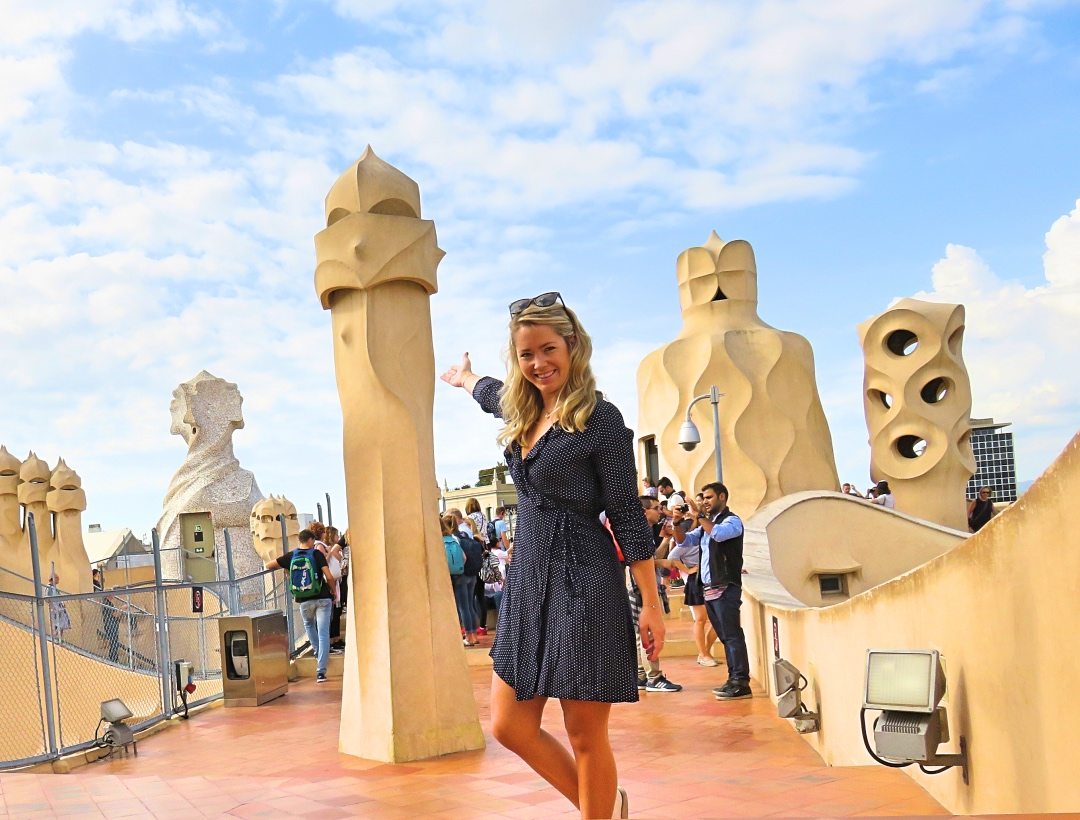 5. La Sagrada Familia 

When you're still touristing, I would stroll from Casa Milá to La Sagrada Familia, the ongoing renovated church that never gets finished. It is not far from Casa Milá and you just have to walk the same street all the way between these tourist buildings, very smoothly!
However, I have never been in the church since there are always huge queues to come in and I have never felt that I had the time to do that. I would count with few hours here if you want to go inside the church due to a lot of queues. Be sure to set aside time and come early in the morning!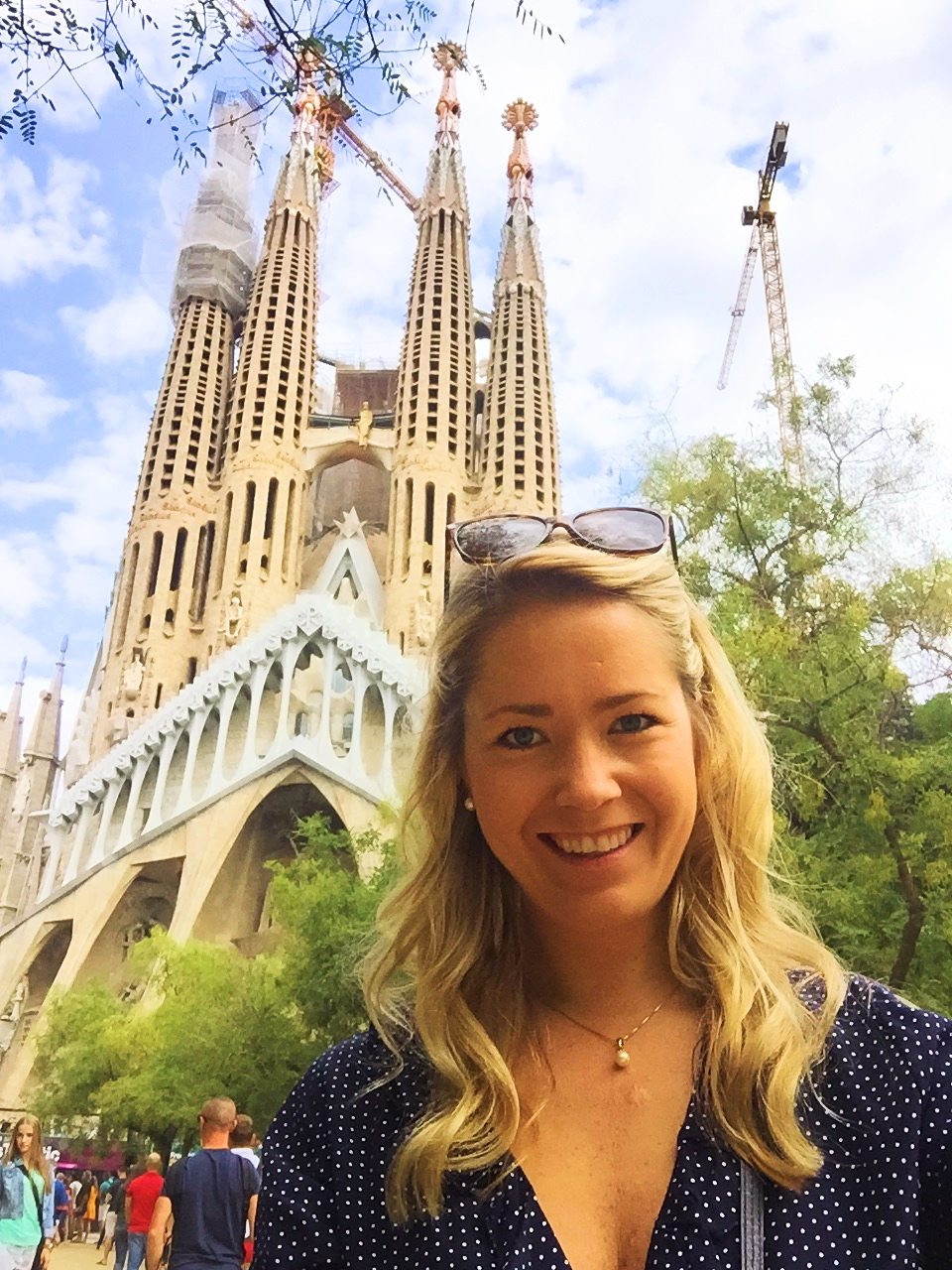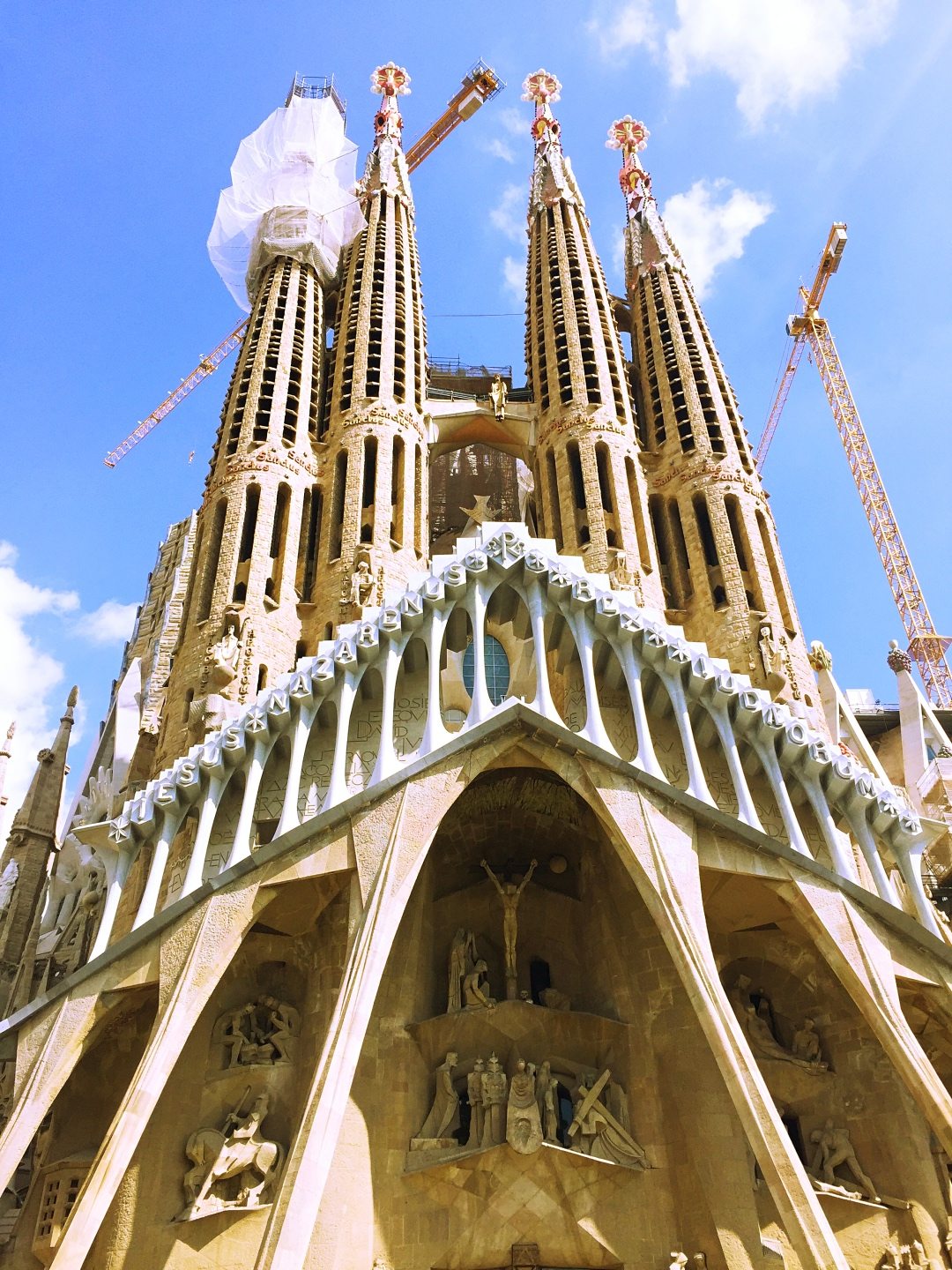 6. Parc Güell 
Parc Güell is one of the most beautiful parks in Barcelona and is also designed by Gaudi. I've been here before and think it's a fantastic nice park that I highly recommend to visit. The entrance costs 8 Euro (Sep 2017) but is really worth it, if nothing else just for the design!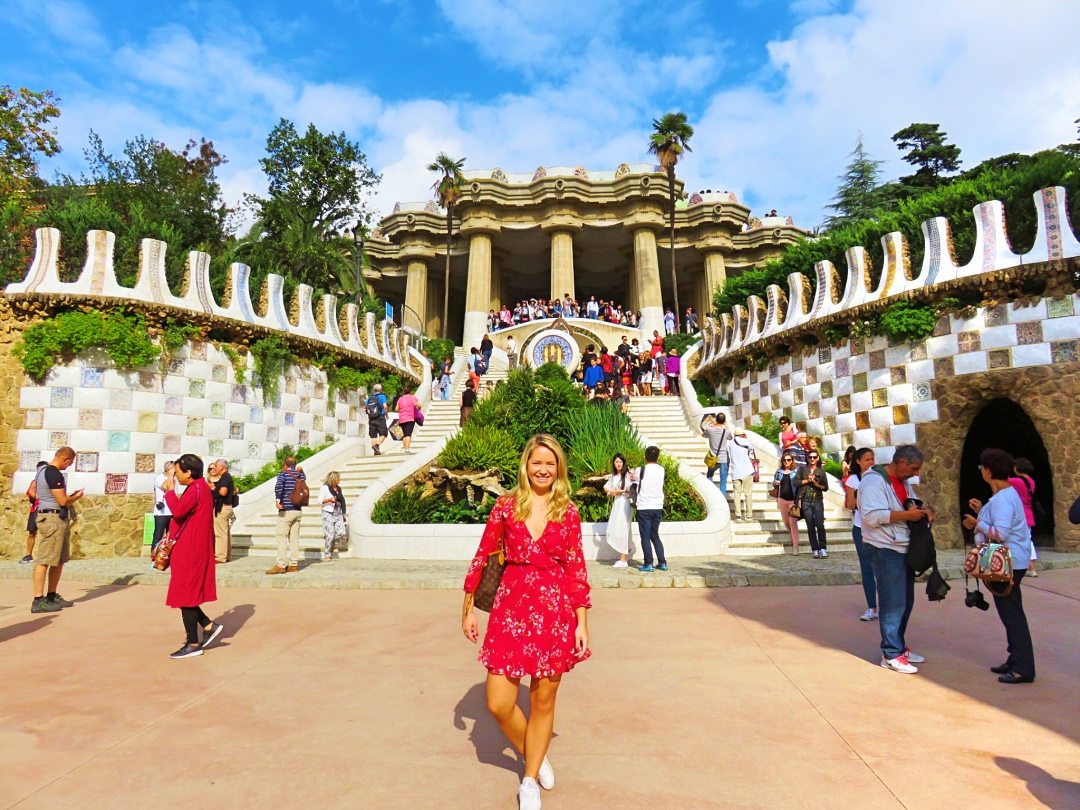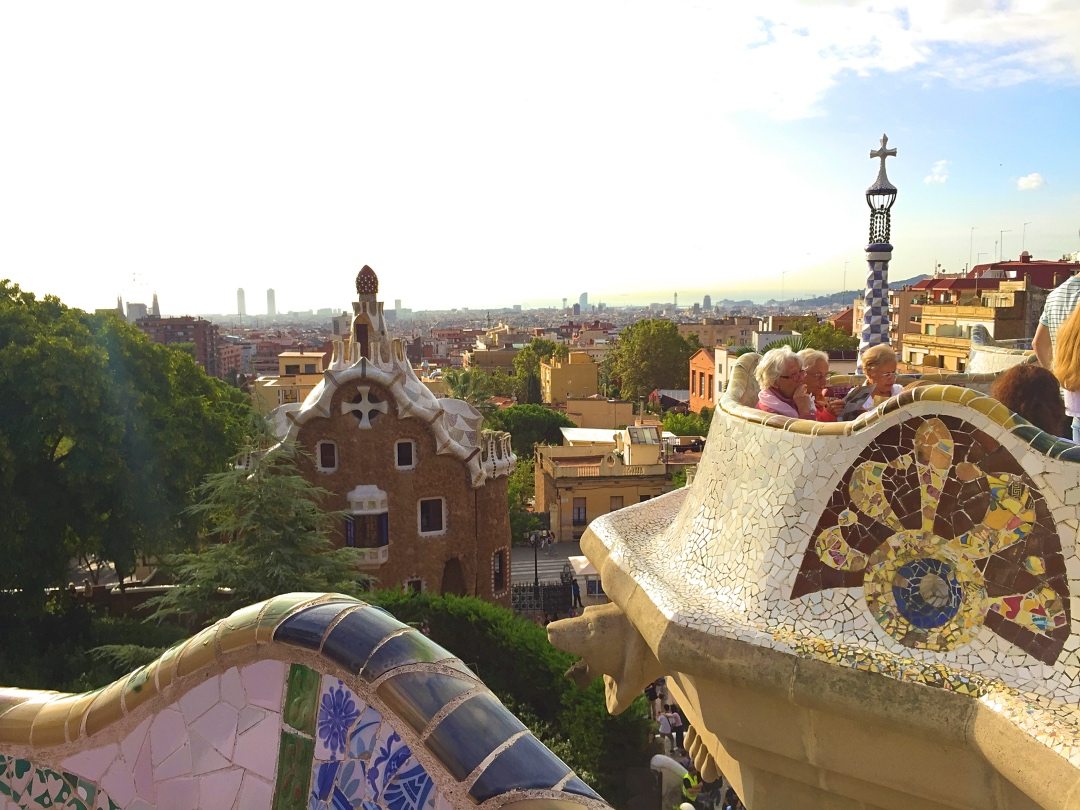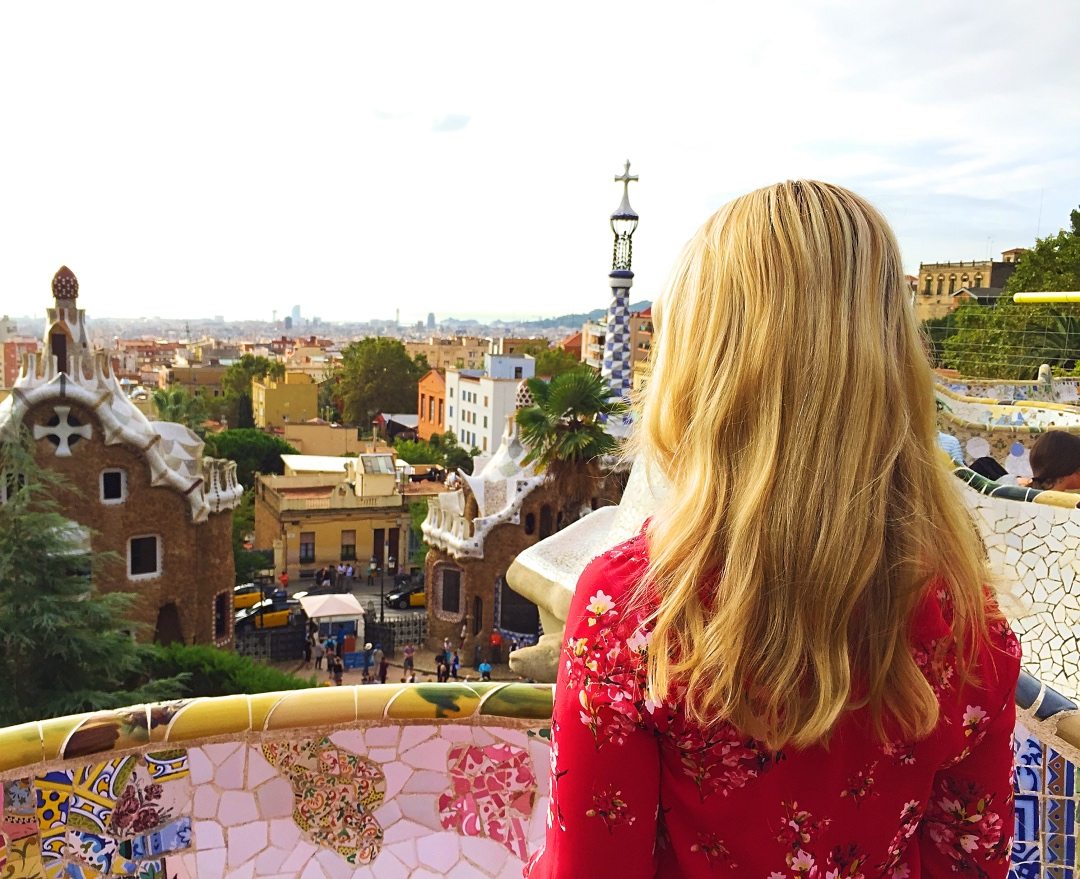 7. Bunkers – El Carmel
My secret tips when you are in Barcelona is to visit Bunkers – El Carmel Observatory. Write this down on a note! When I arrived here, there were not many people here, but just when I left there were many local people and some travelers who also found this place. This really was something out of the ordinary! 😀 I was completely taken and incredibly glad I went here. From here you get a panoramic view of Barcelona! 🙂 Really beautiful!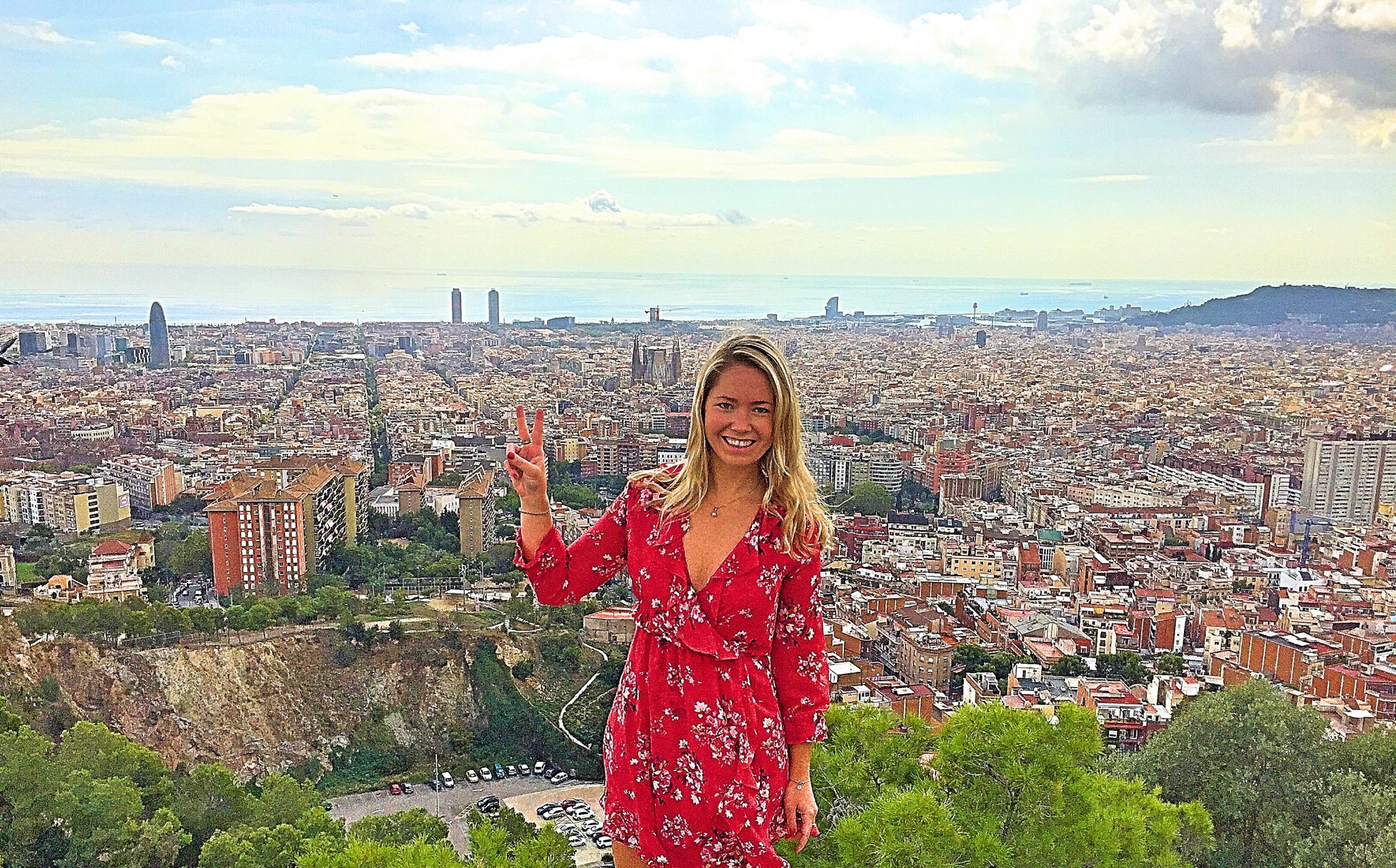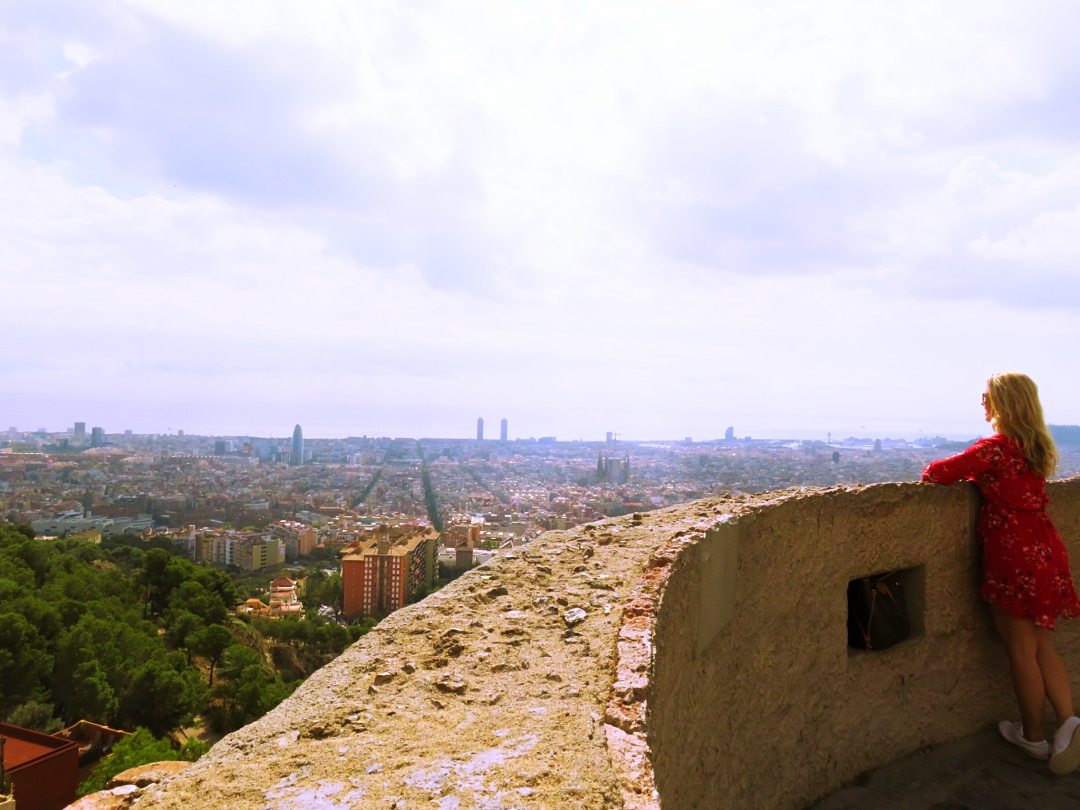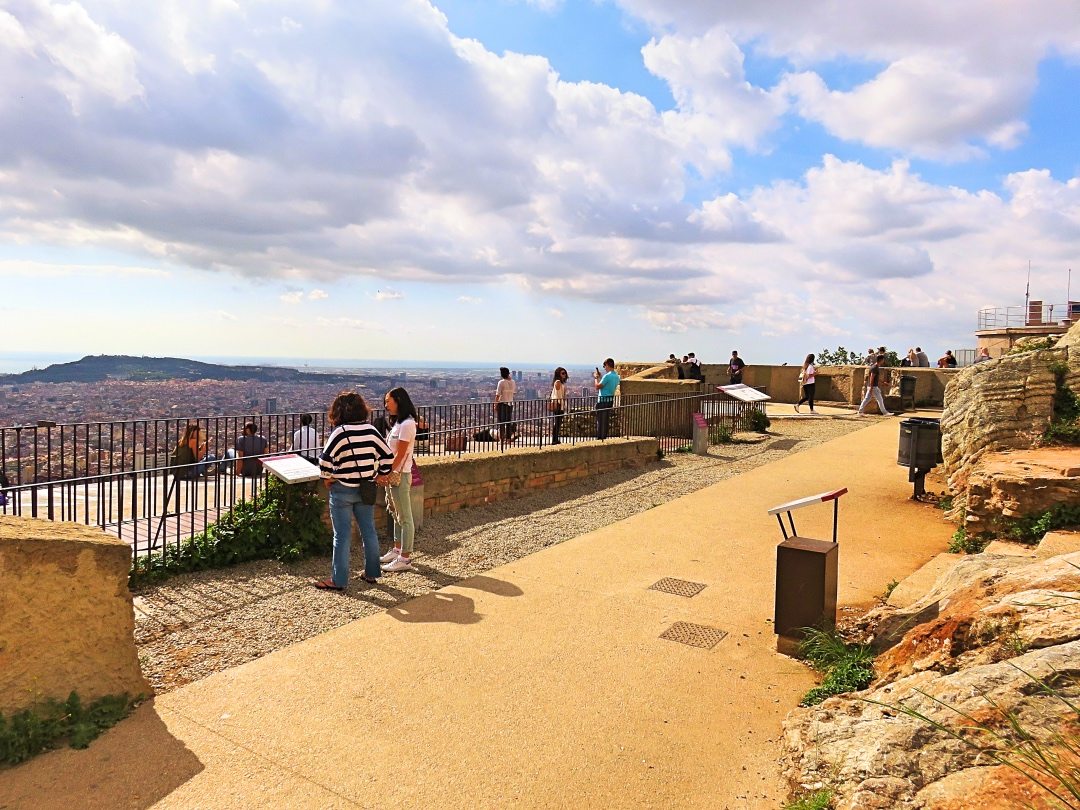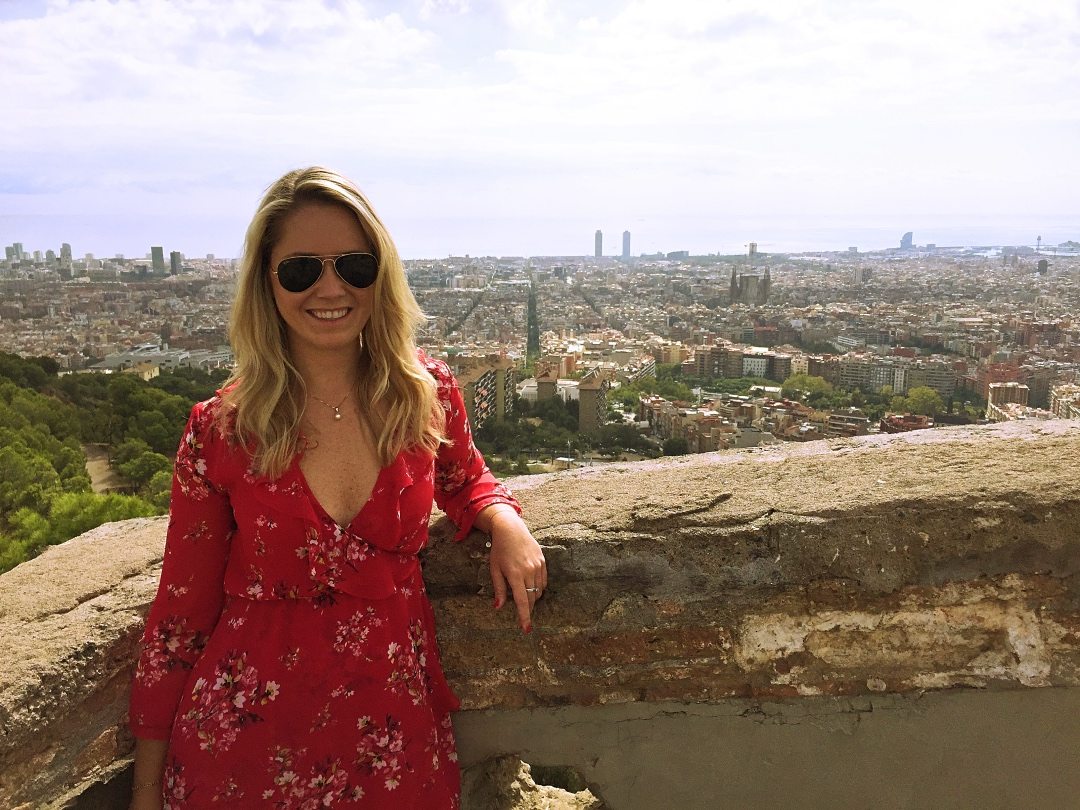 My tip is to go here by taxi for about 6 Euro from Park Güell to Bunkers – El Carmel. It is very close to each other. If you are good at public transportation and know how to get around in Barcelona, bus V17 is the one you take to get here. However, I took it from Bunkers – El Carmel back down to the city. End station is Port Vell with lots of stops on the road. The bus costs 2.15 Euro (Sep 2017).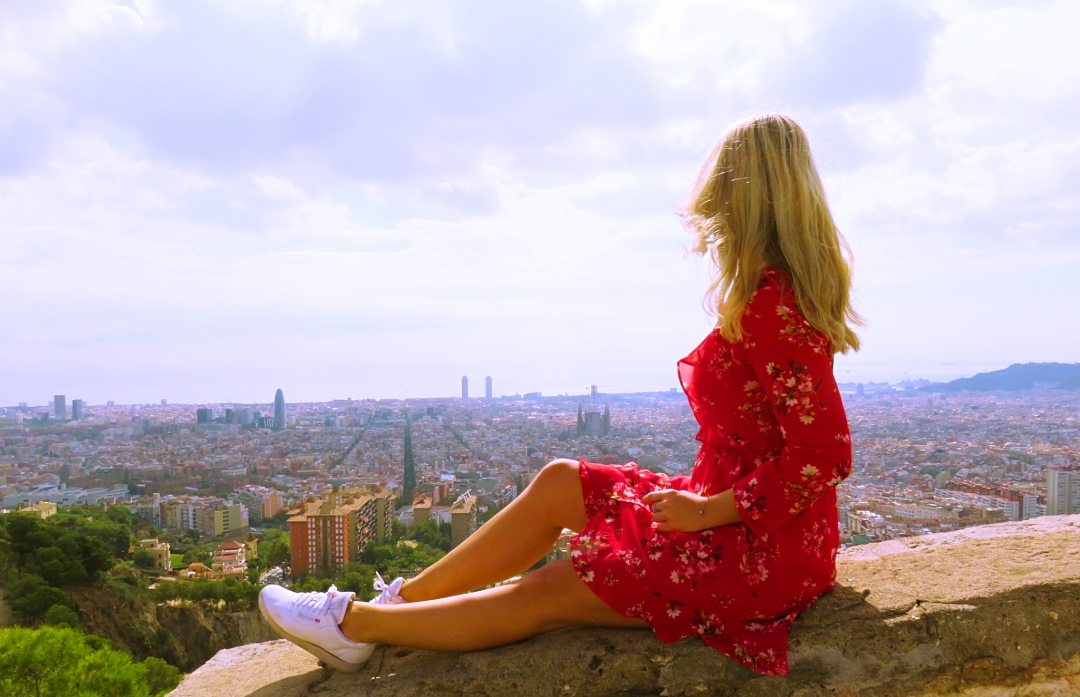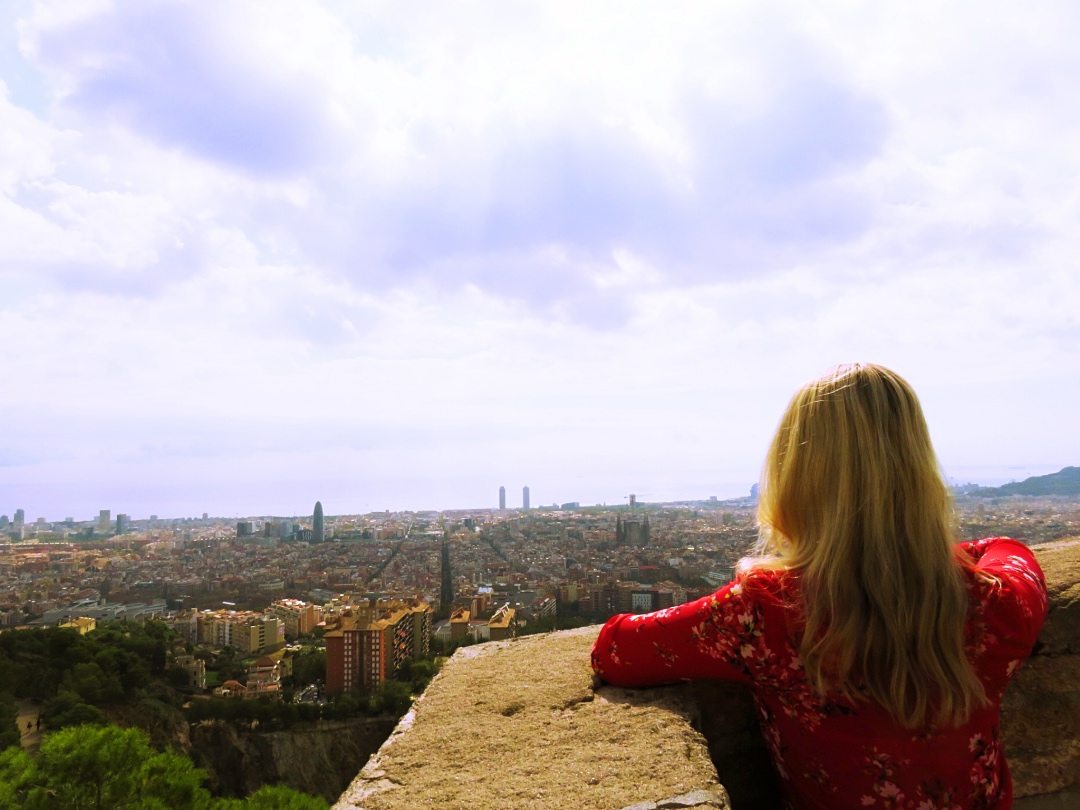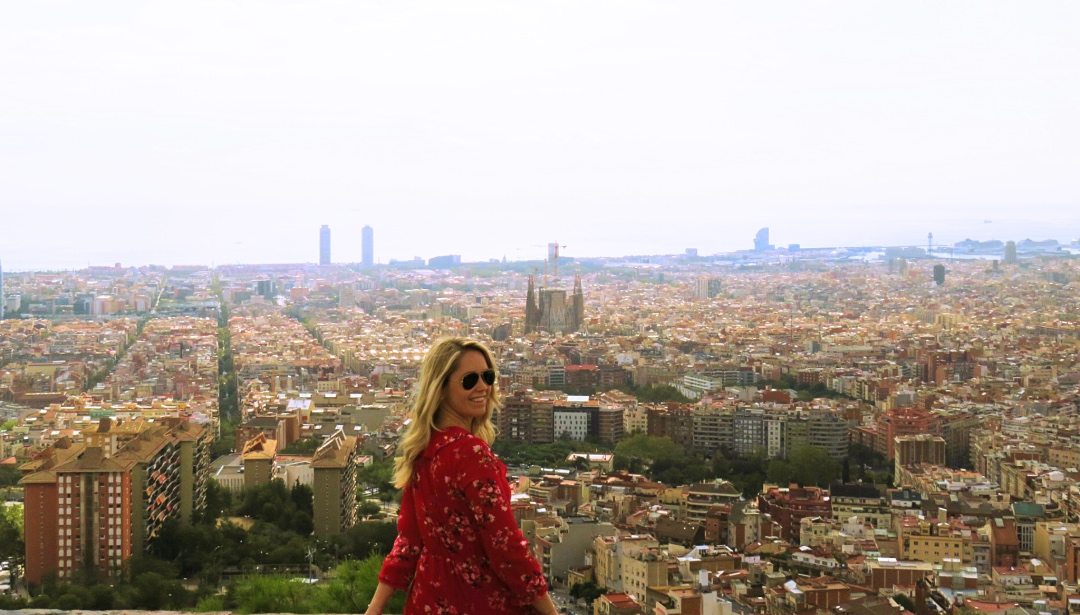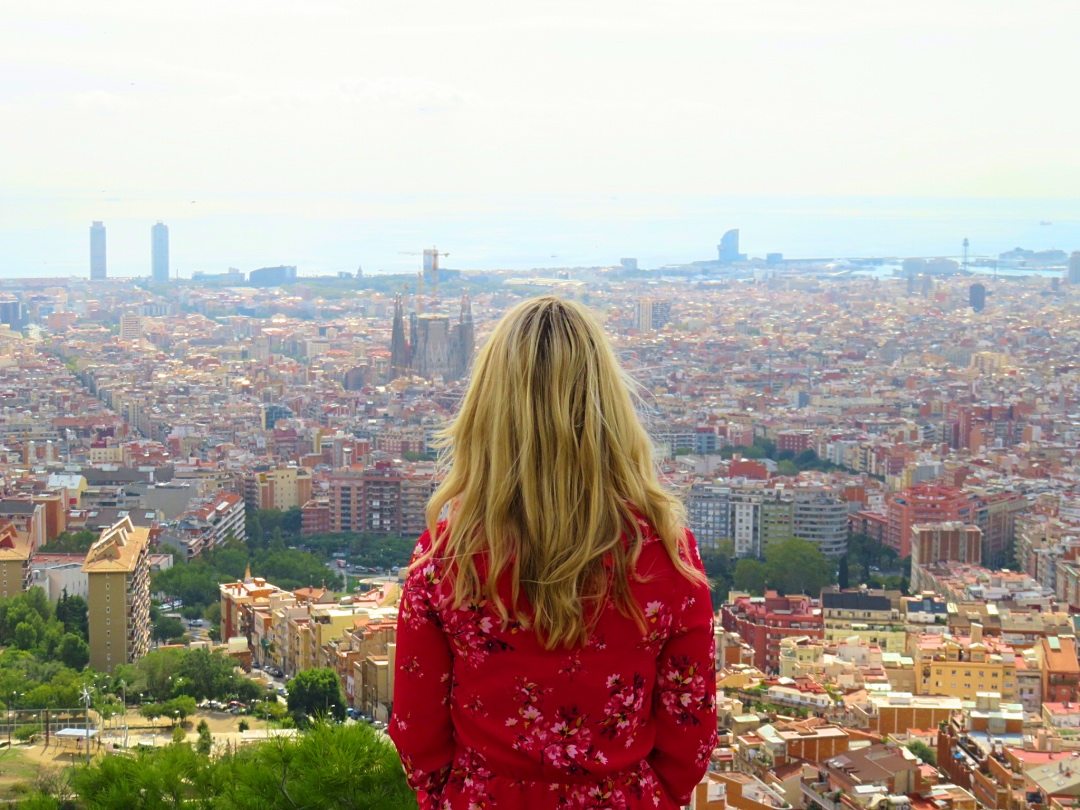 8. Watch the sunset on the beach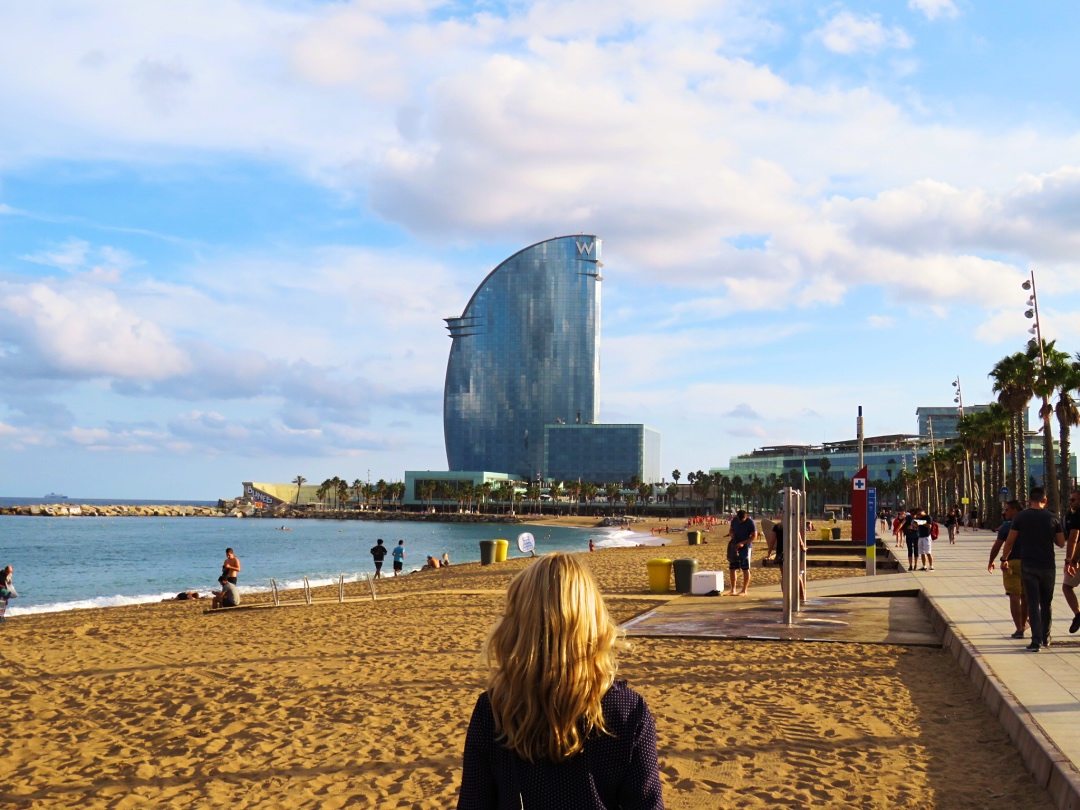 If it's somewhere you'll watch the sunset in Barcelona it's from the beach I think. The beach is incredibly beautiful when the sun is going down and the colors that reflects in W hotel and the surroundings give a such beautiful light. It's an experience to watch the sunset from here and don´t go until it's really getting dark so you don´t miss all the colors that occur.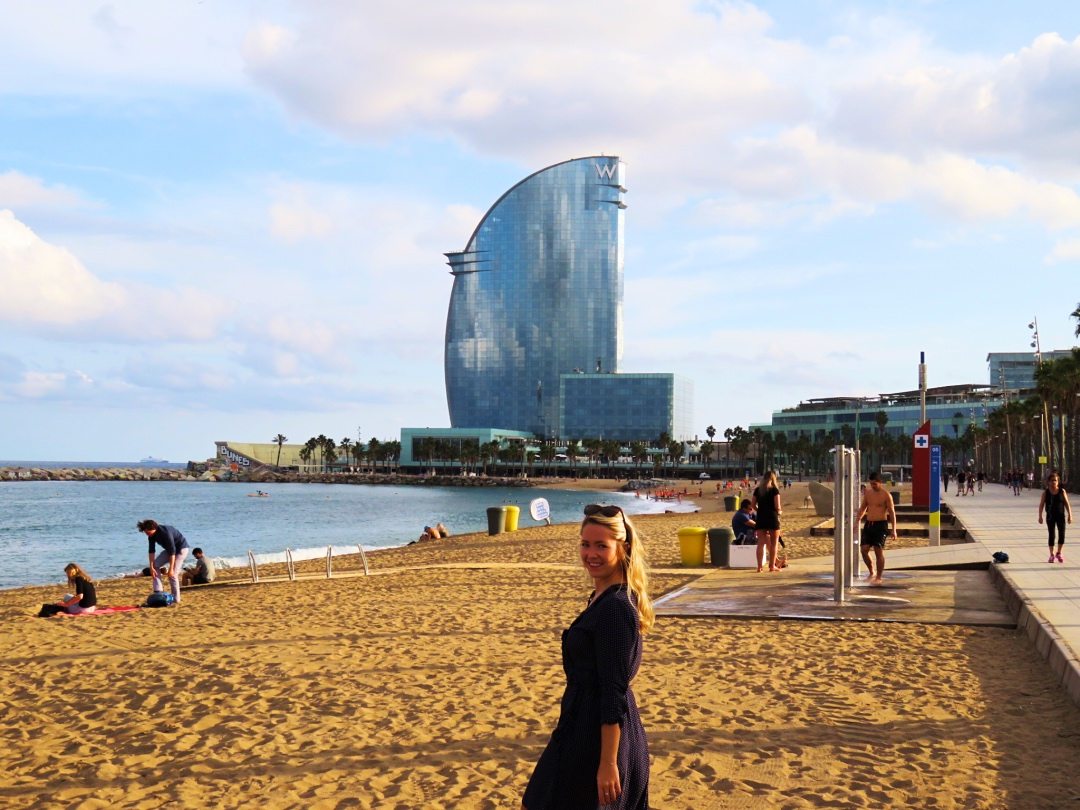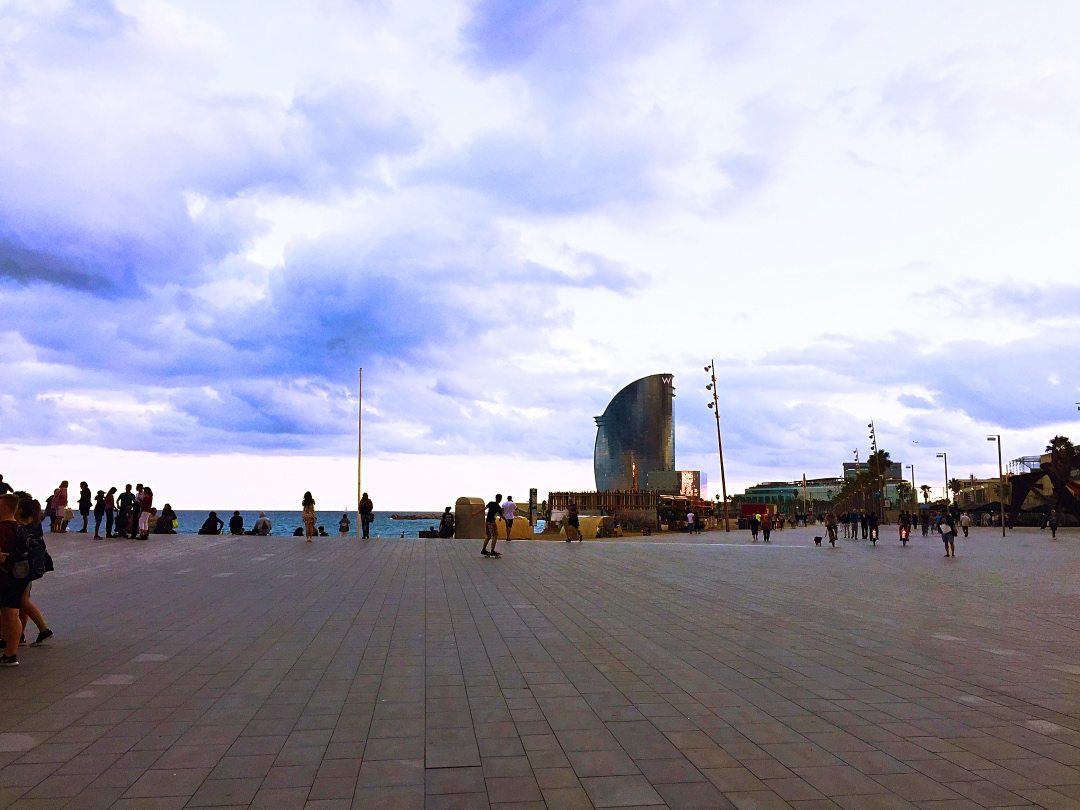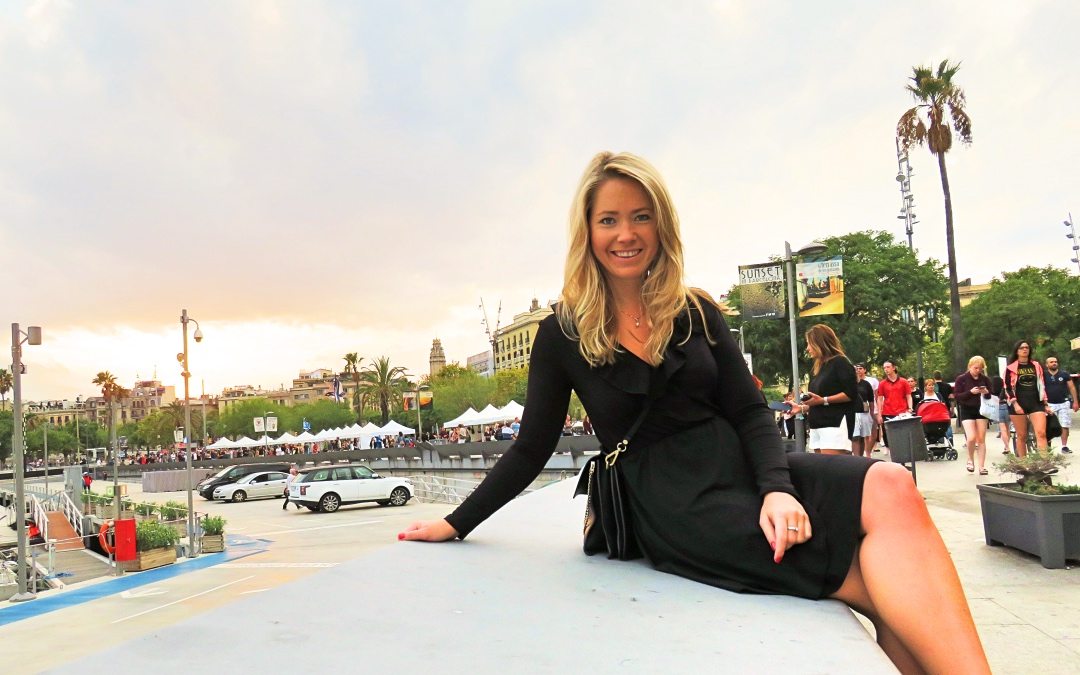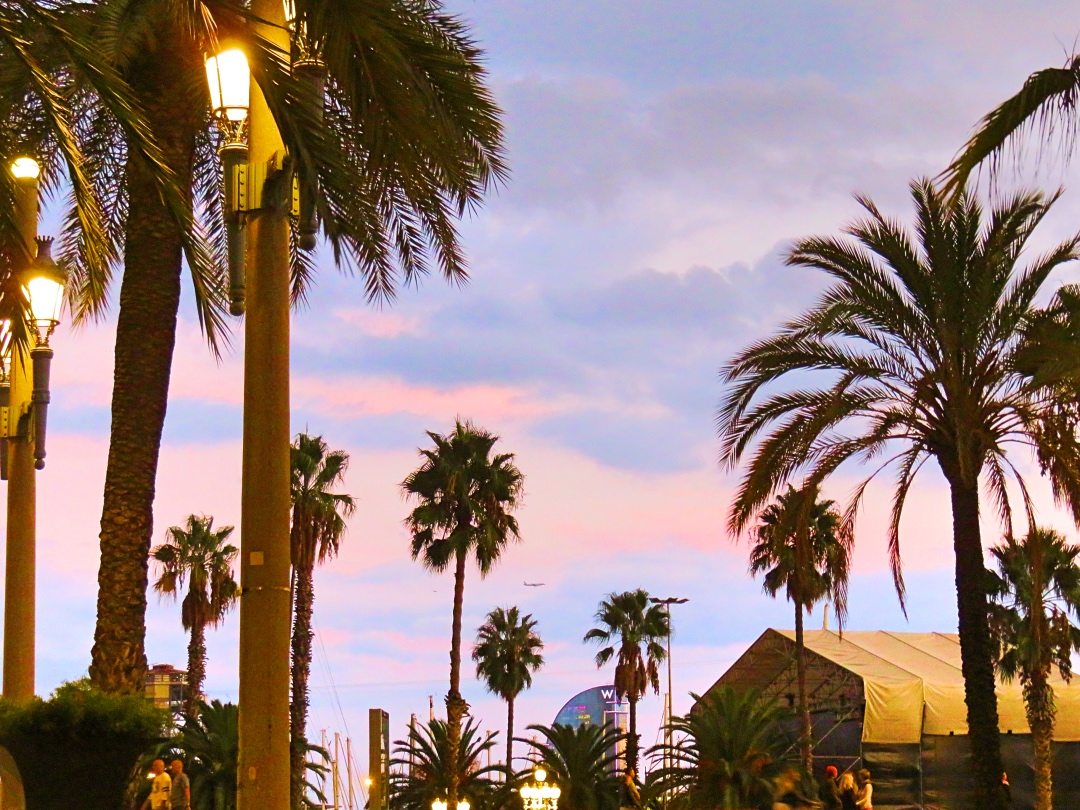 9. El Corte Ingels at Plaza Catalunya 
If there is any viewpoint you have to visit, it´s the top of the department store El Corte Ingles in Plaza Catalunya. From here you can enjoy a fantastic view with both snacks and a glass of wine if desired. I was here in the middle of the day but have heard that the sunset from here is incredibly beautiful! 🙂

10. Hang out at the beach daytime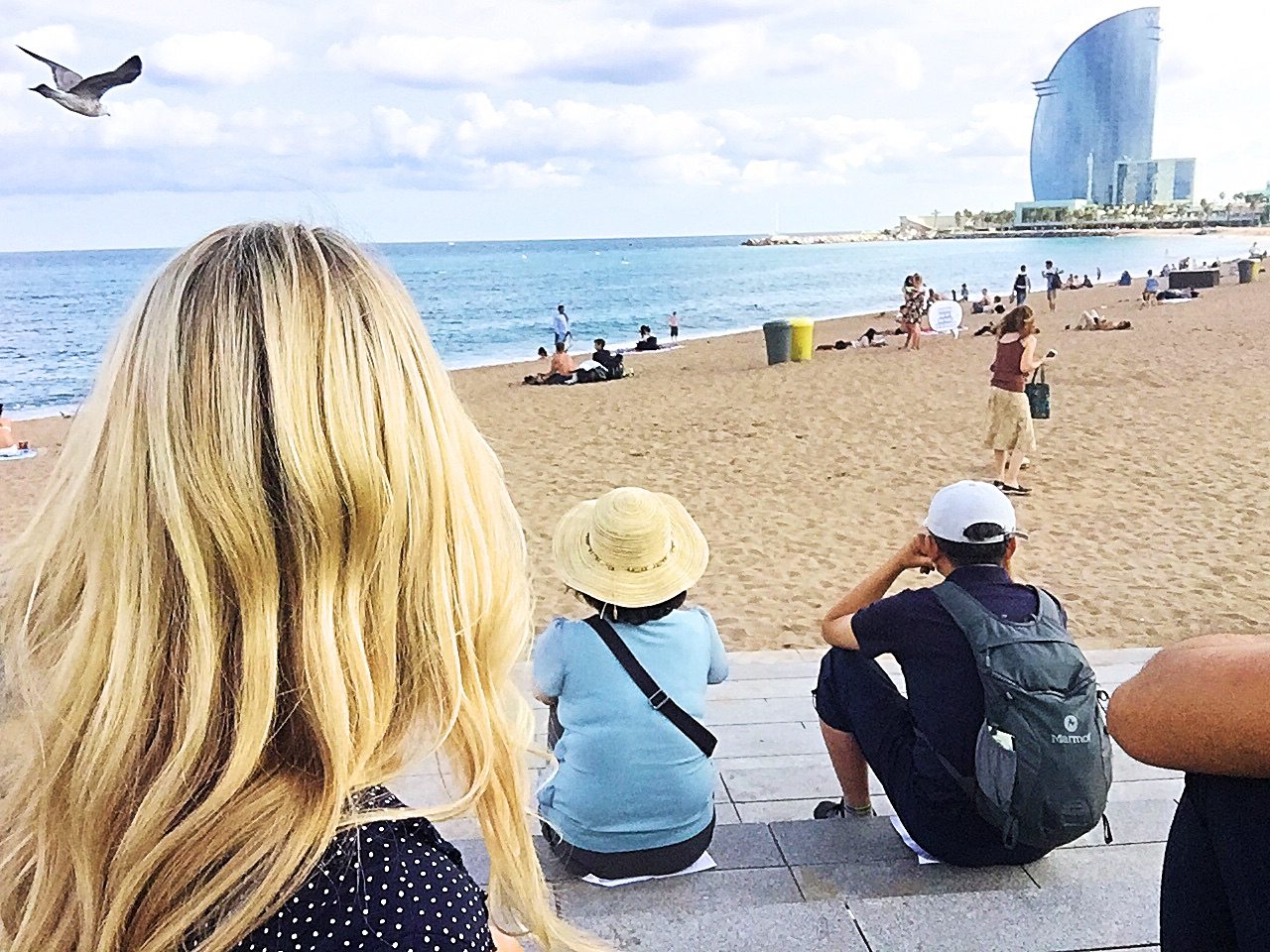 If you have time left, I recommend hanging on the beach for a day, bring a towel and just enjoy the sun. I saw many swimming in the water and if not else, eat lunch at one of many restaurants located either on or just next to the beach. Have an afternoon ice-cream and just enjoy the atmosphere, the environment and the people around you.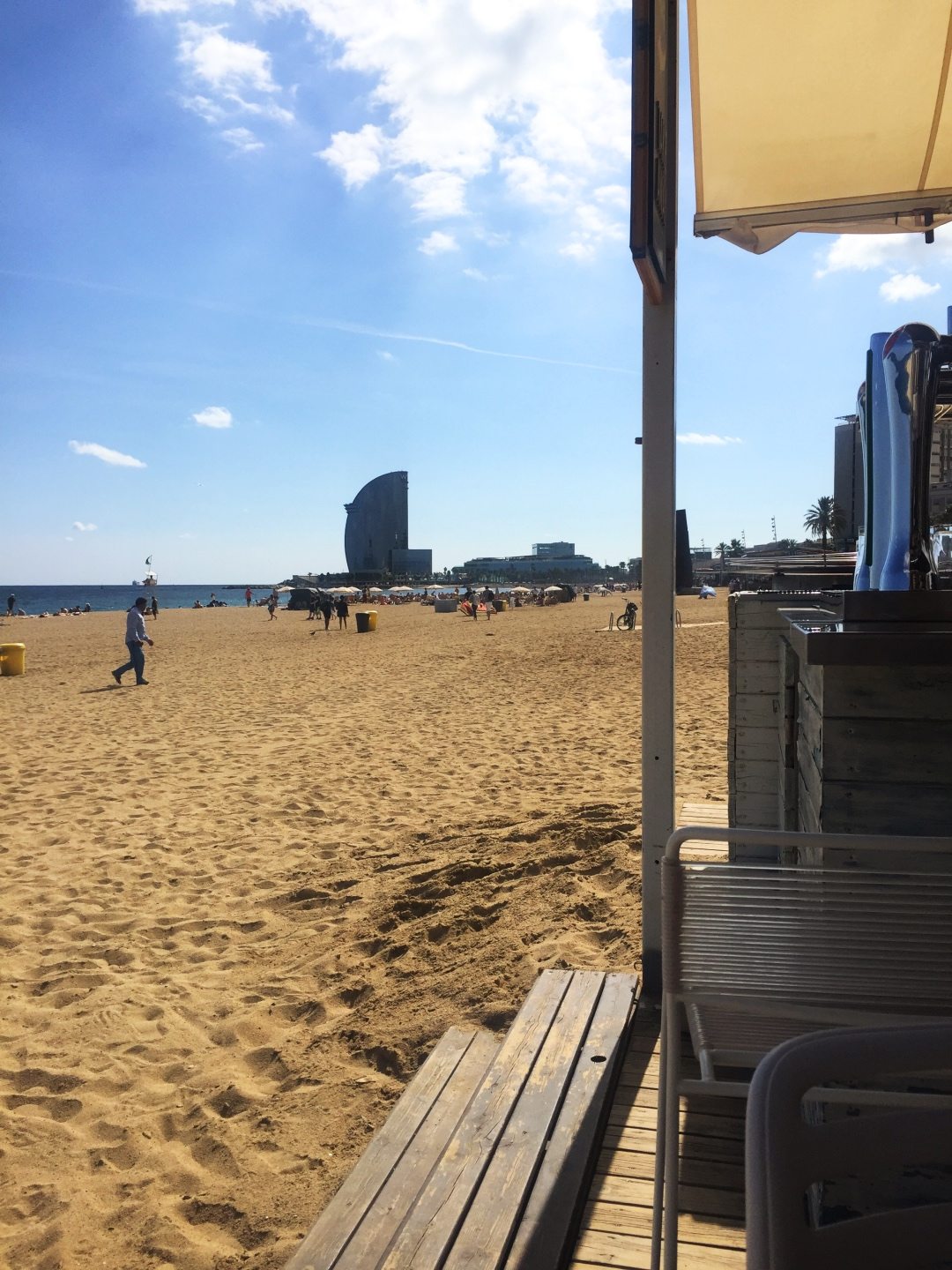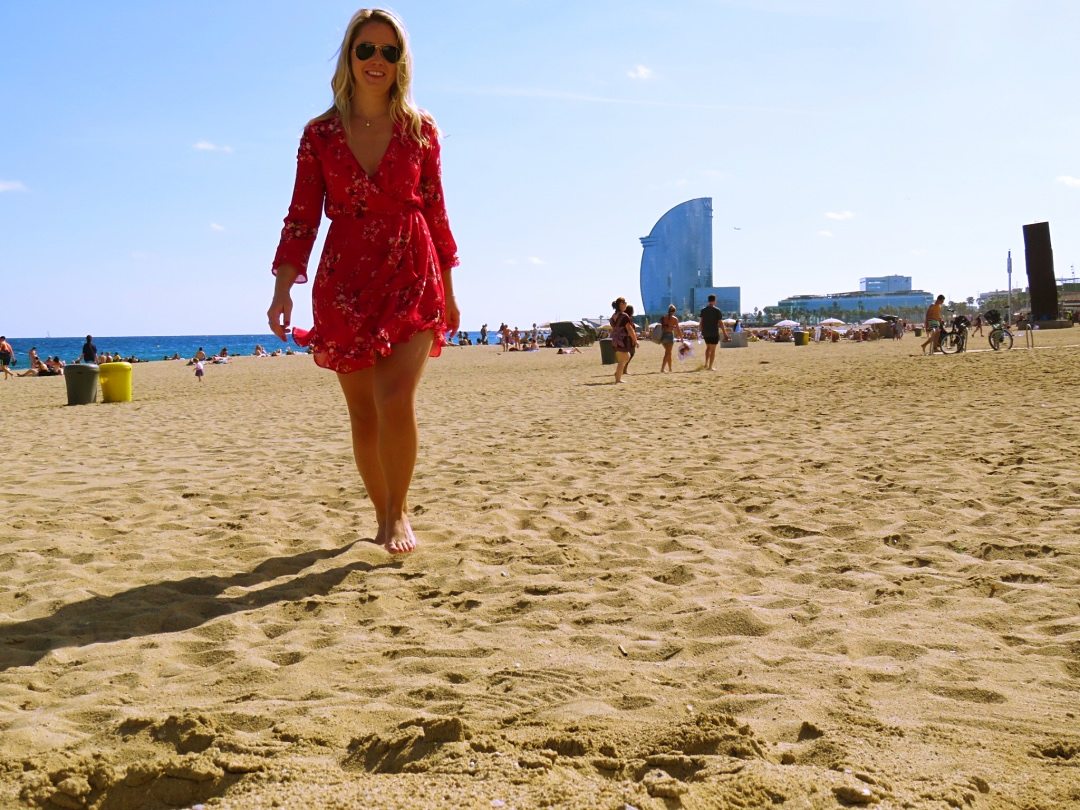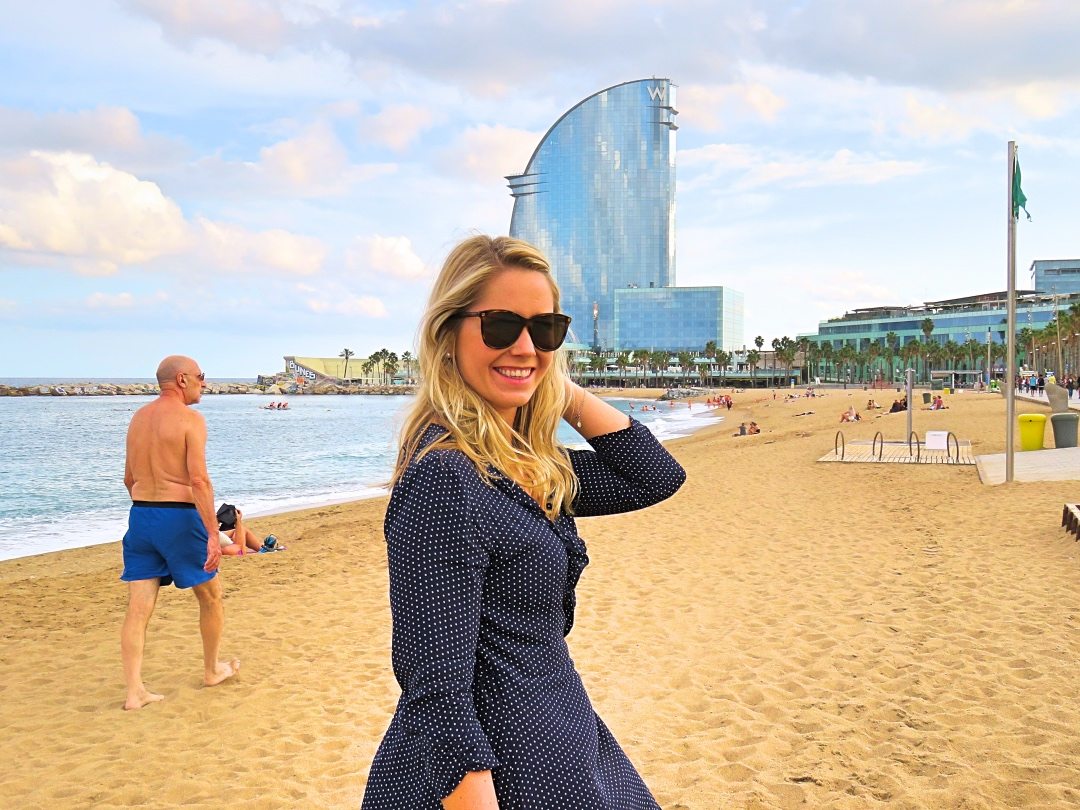 Other things I want to do in Barcelona next time I get there:
Tibidabo
Montserrat
Watch the magic fountain Montjuic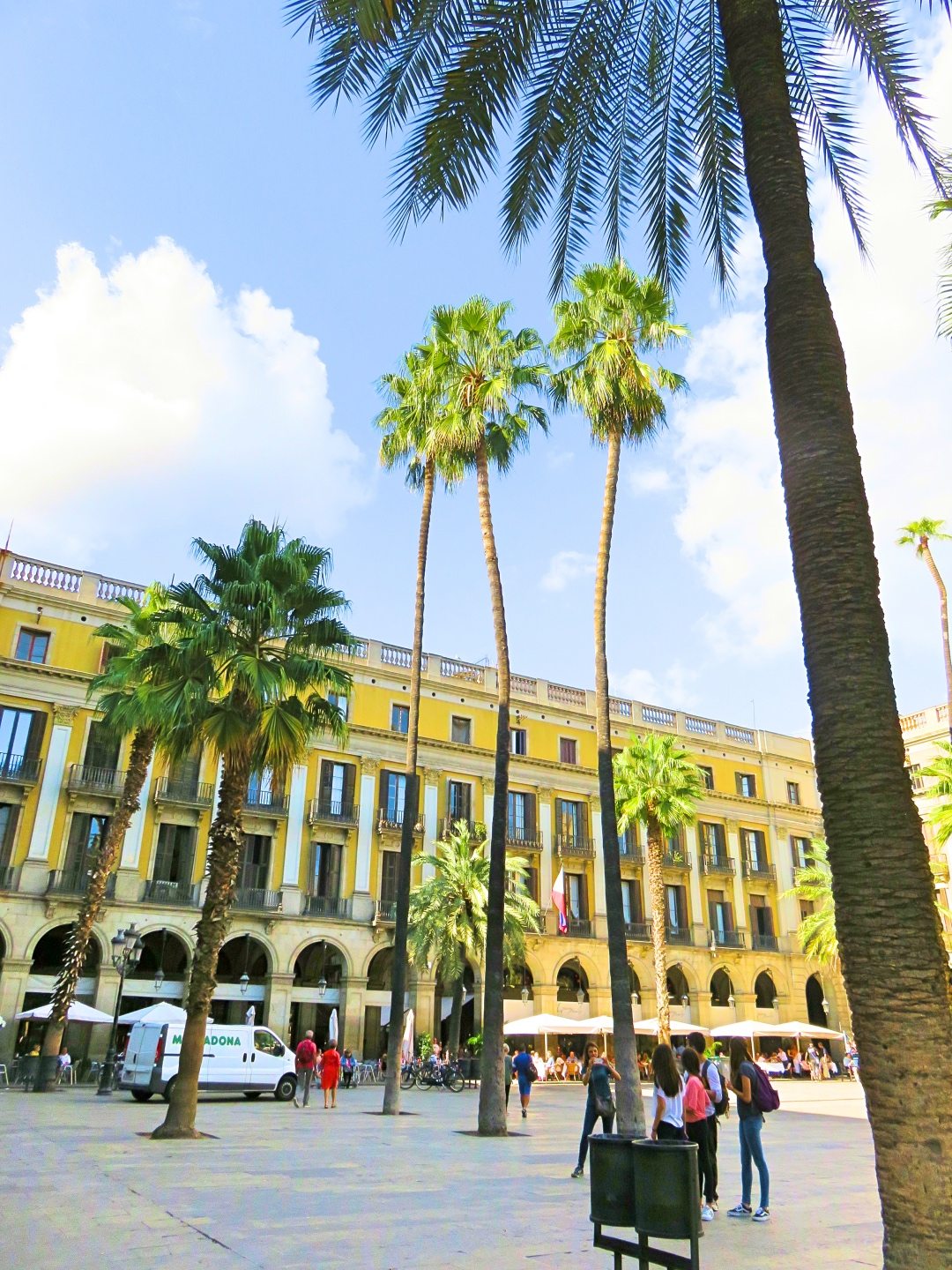 I found this Barcelona trip the day before I left. It was a very spontaneous trip. Read my blogpost How I find affordable flight tickets and hotels here and What companies I use when I find my trips!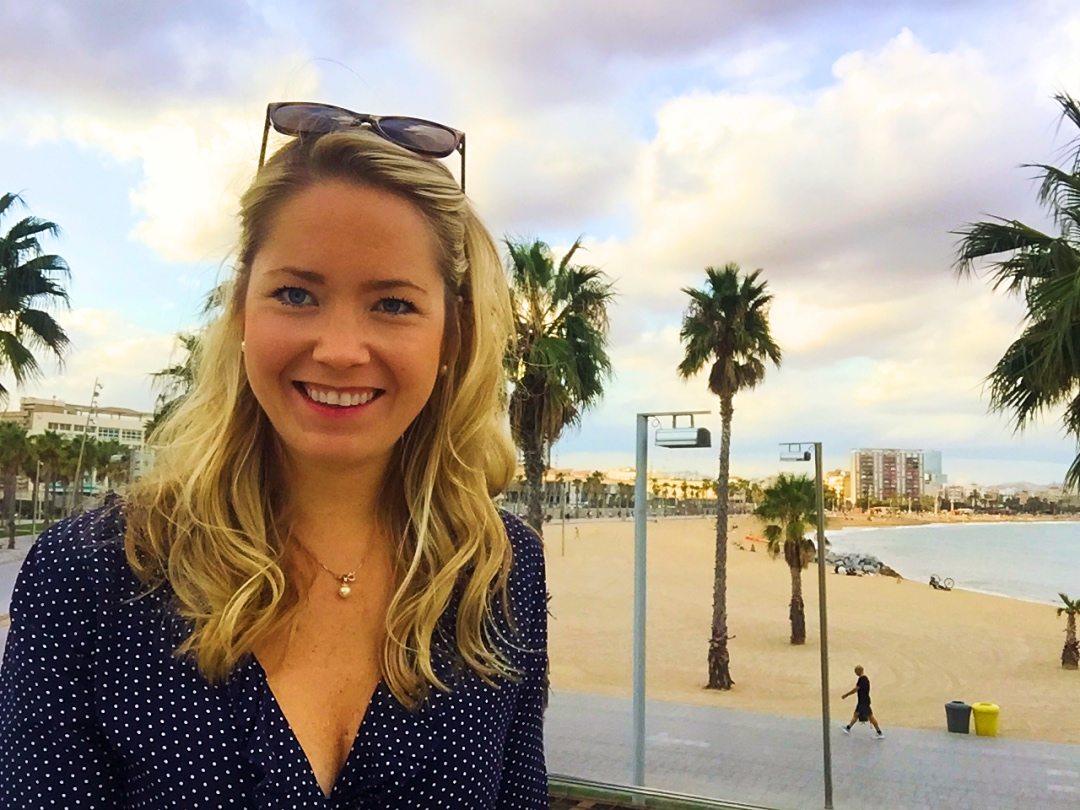 Have you been to Barcelona, what did you like best?
Check out my page on travel tips.
Happy Travels!
//Charlotte