The Best Beaches in Uluwatu, Bali
Uluwatu is definitely my favorite area in Bali. Here you get breathtaking views, white sandy beaches with coral blue water, fantastic beach clubs and very trendy coffee shops and restaurants. I can really recommend visiting Uluwatu when you are in Bali!
Uluwatu is located on the Bukit Peninsula, about one hour's drive from Bali Airport. Here you find lots of beaches, some more popular than others, while some are more hidden than others and a little more difficult to find. Therefore, with this blog post, I want to help you find the best beaches in Uluwatu 🙂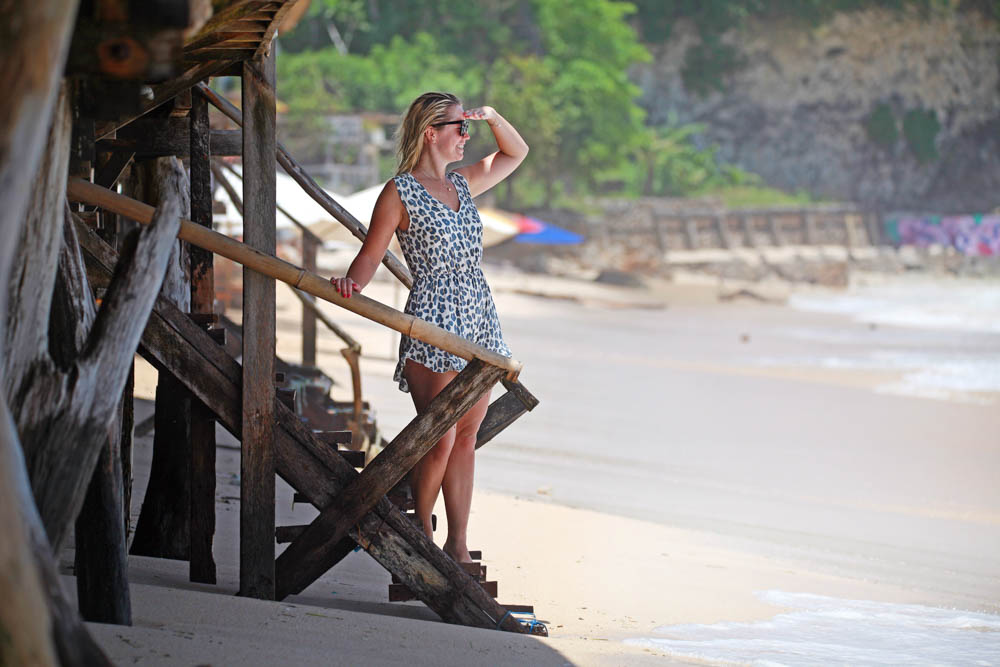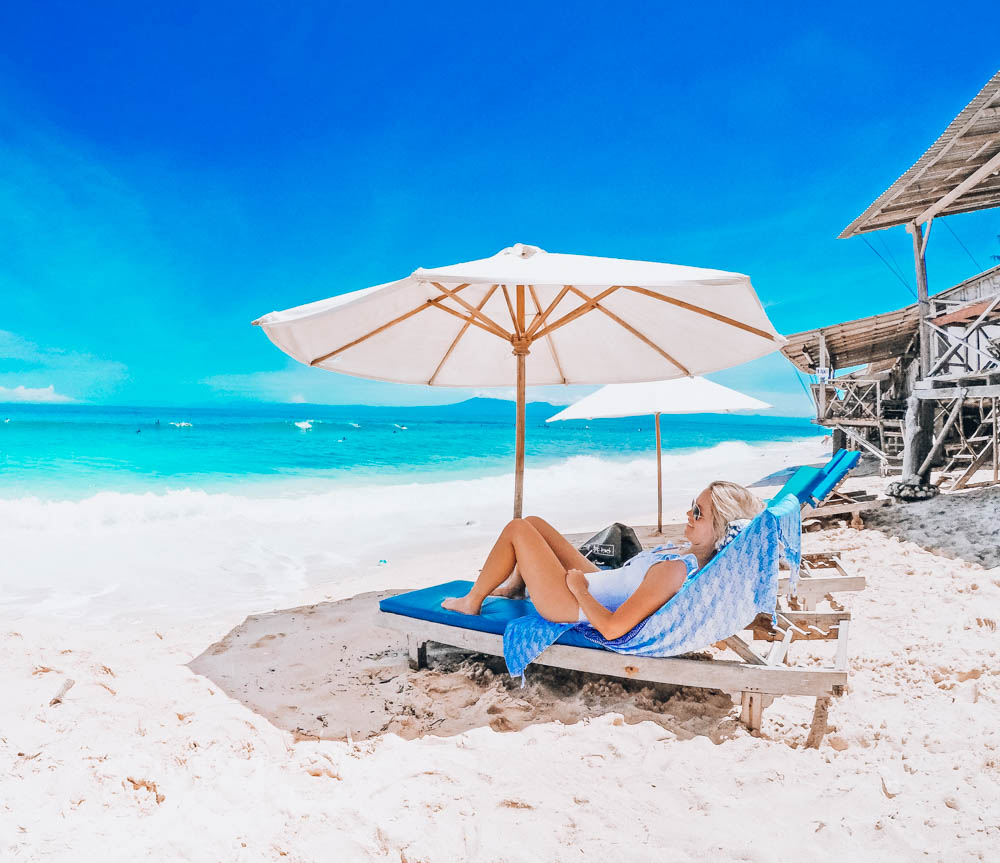 These are, according to me, the best beaches in Uluwatu:
Uluwatus best beaches
Thomas beach
Suluban beach
Padang Padang beach
Balangan beach
Nunggalan beach
Pandawa beach
Jimbaran beach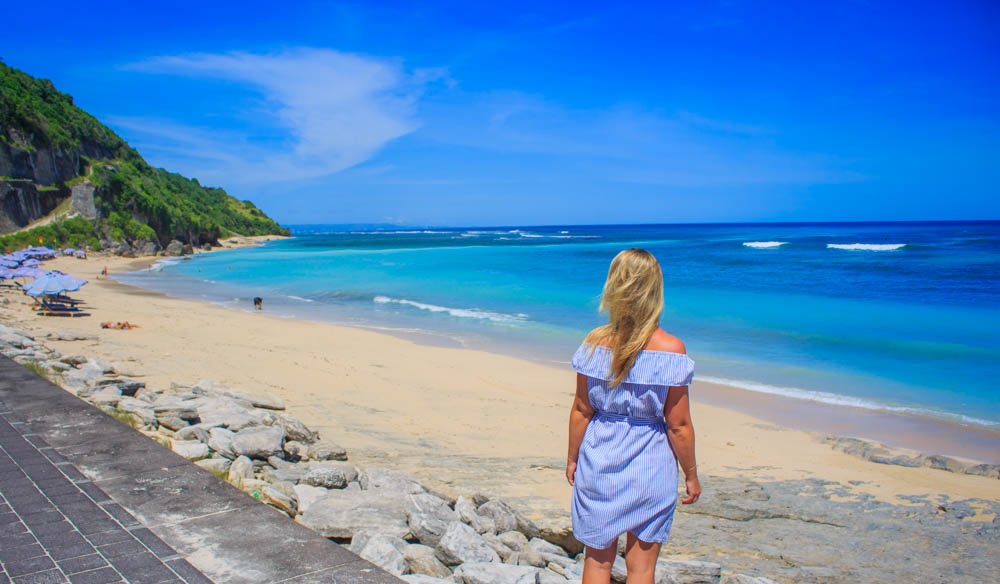 Thomas beach
Thomas beach is a hidden little gem that not many tourists find, perhaps because it is so hidden and is located lots of stairs down. If you have time and the fitness to go up these stairs later the beach is worth a visit. You will have the beach almost entirely for yourself! Look for the sign "Thomas Bali Guest House" after passing Padang Padang beach. Walk until you past a small shop who is selling drinks and snacks and behind them you will find all those steps that takes you down to Thomas beach in Uluwatu.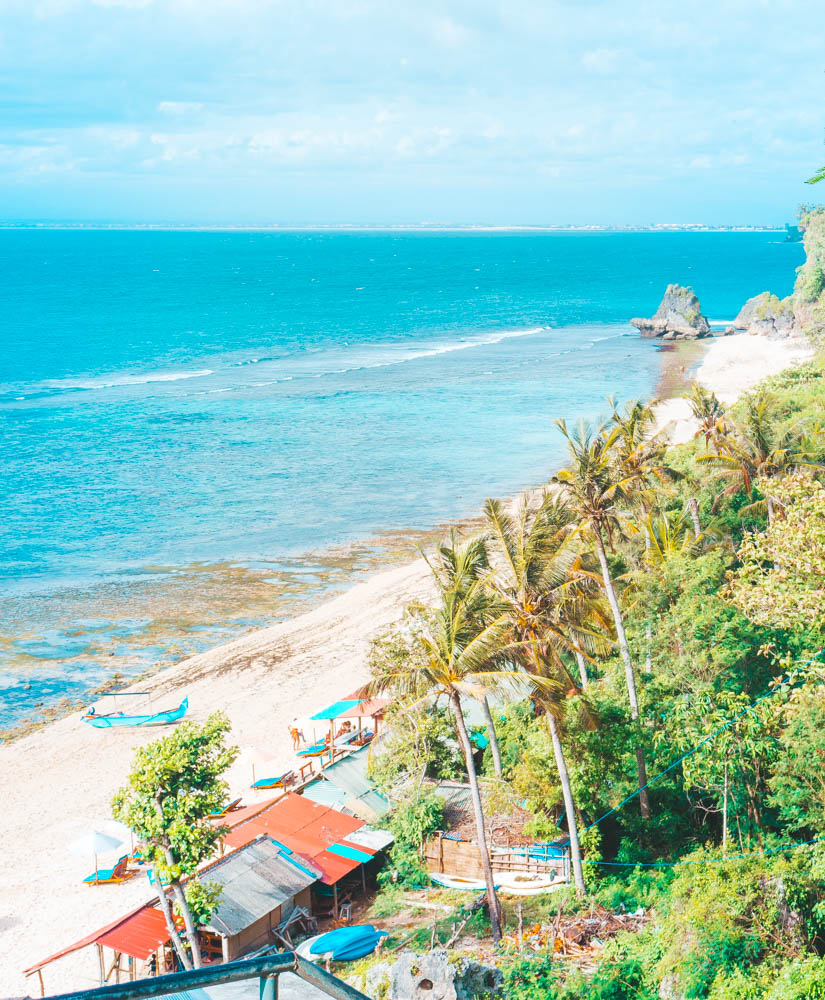 Suluban beach
Suluban beach can be found in Blue point area. You can only get here when it is low tide so a recommendation is to have lunch in one of all the warungs that are here, go down and swim at Suluban beach and then have dinner and / or see the sunset from Single Fin restaurant. Anyway, to find Suluban beach you have to past all the warungs that you find on the cliff side, and finally you are getting down to a cave that you have to go through to get out on the other side. It is on the other side of the cave that you have Suluban beach and which also has a boat wreck lying in the middle of the beach.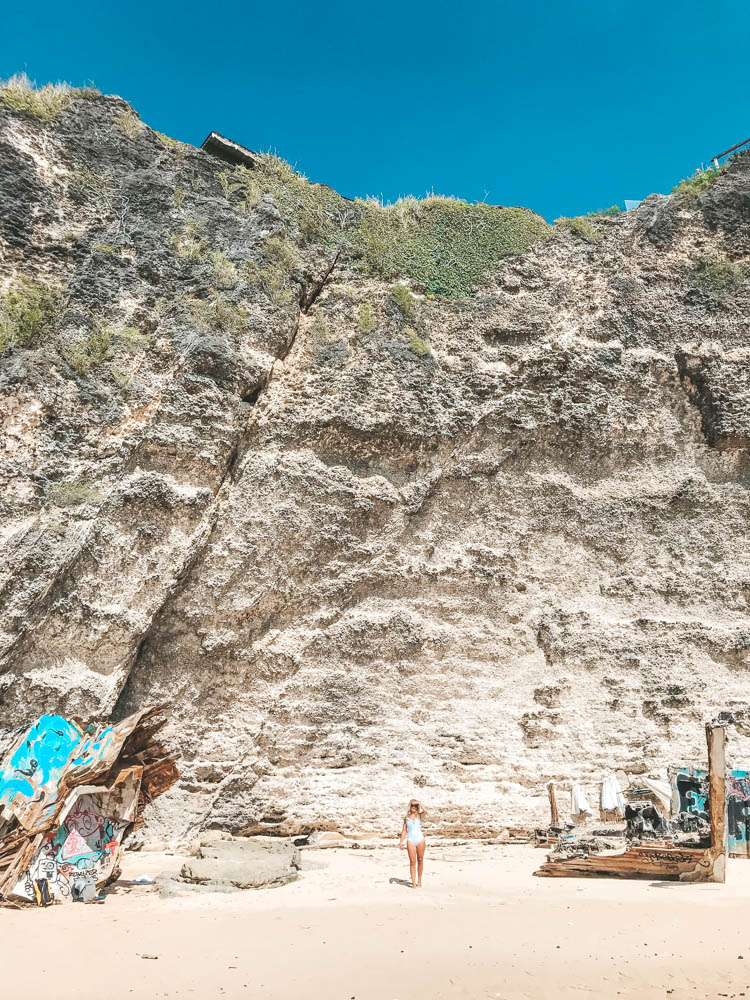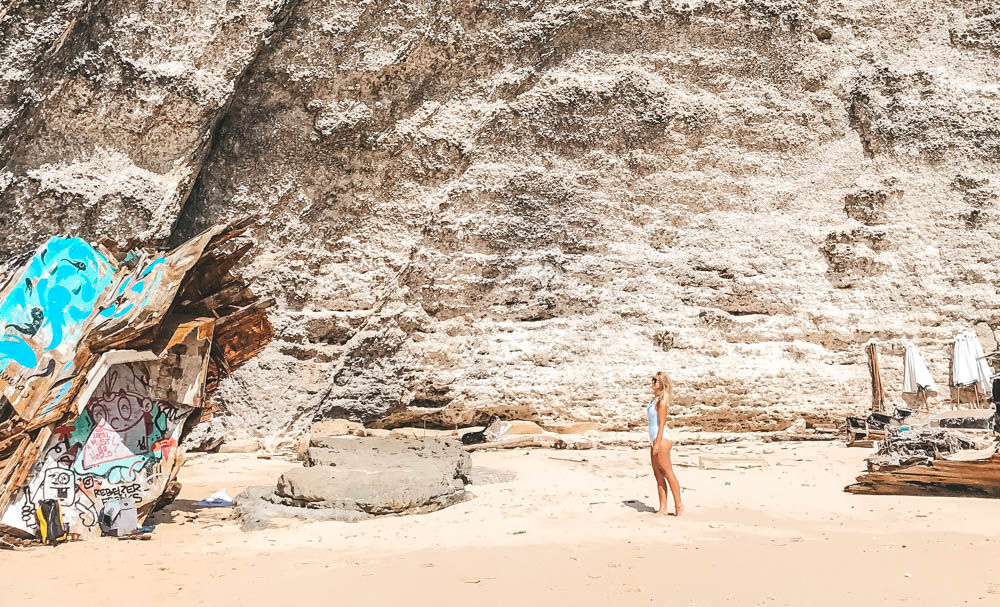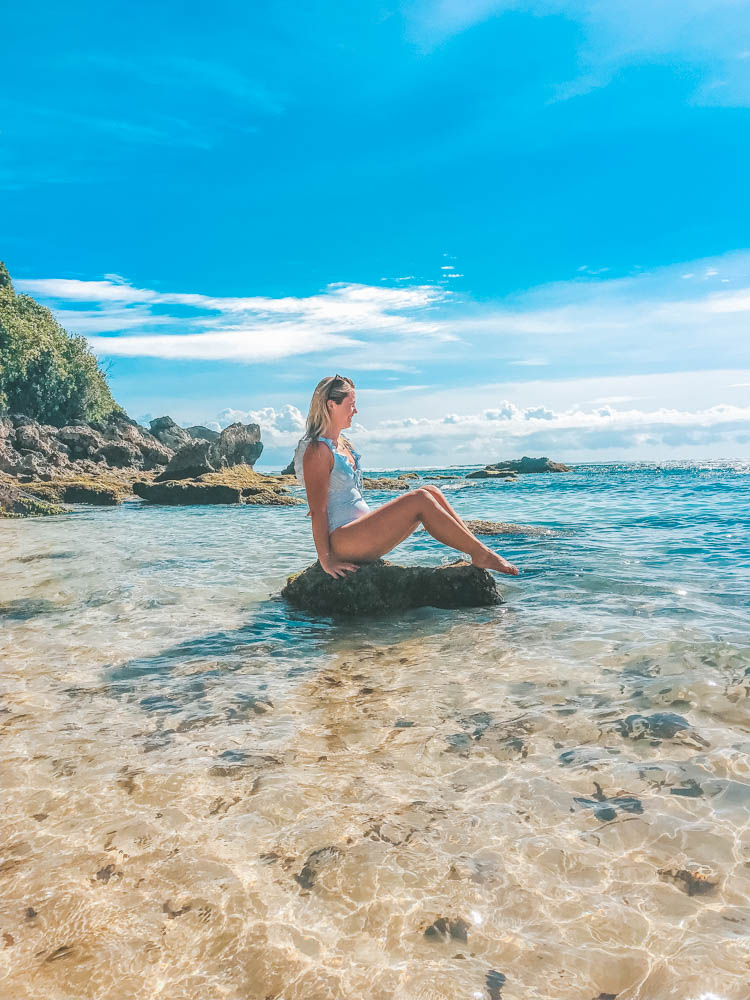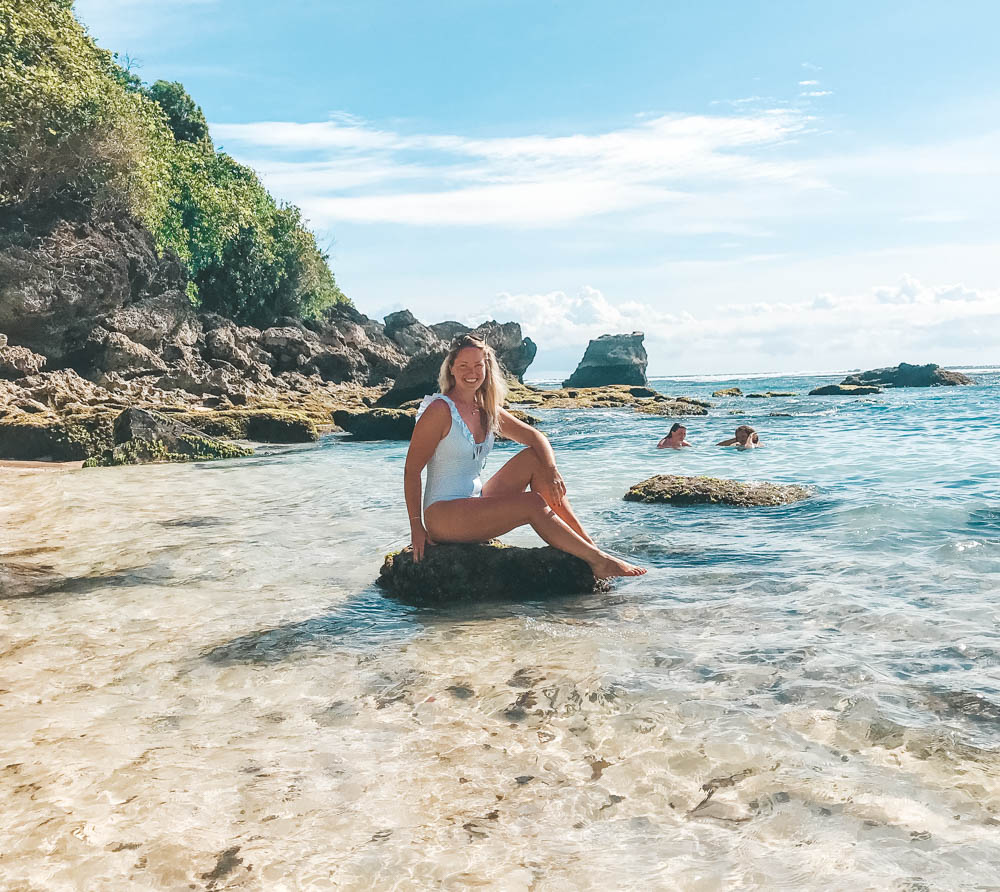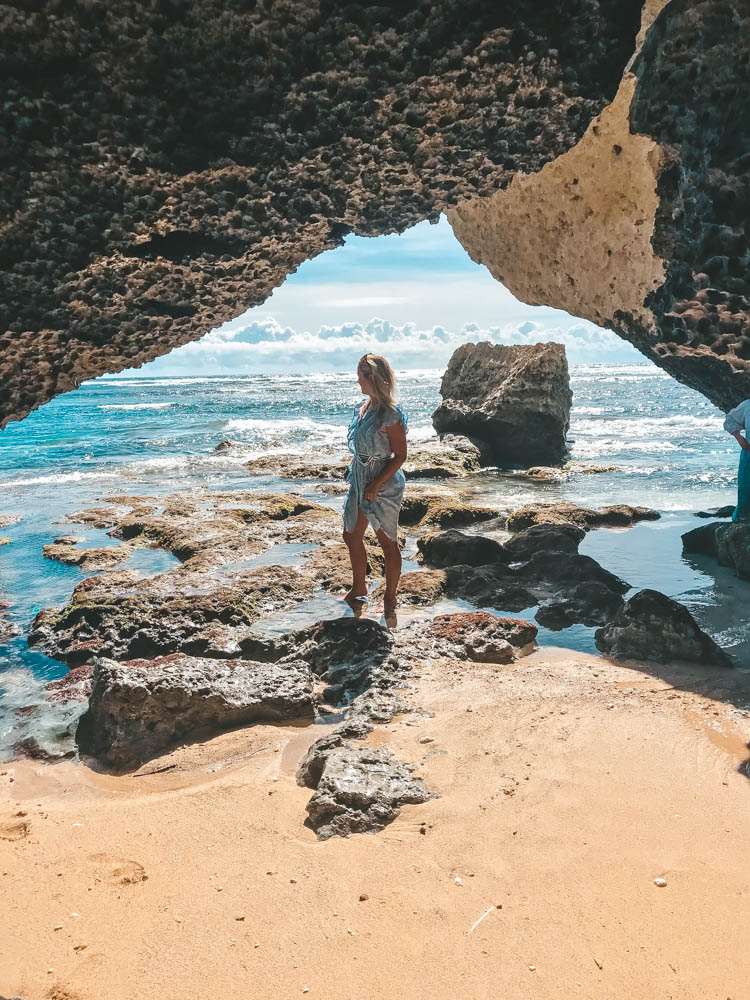 Padang Padang beach
It is on this beach, Padang Padang that the movie Eat, Pray, Love with Julia Roberts was recorded. The beach has become extremely popular since that film and it is clearly noticeable as there were a lot of tourists here, although it is not that easy to find, hence it is laying under a large bridge. It costs 10,000 rupiah (about 1 Euro) to enter here and you pay in a kiosk to then go through a cliff to get down. On the way down to the beach, there are a lot of monkeys that you should beware of. Hold on to your things, because the monkeys are happy to take everything away from you. There is also free access to the toilets with toilet paper here!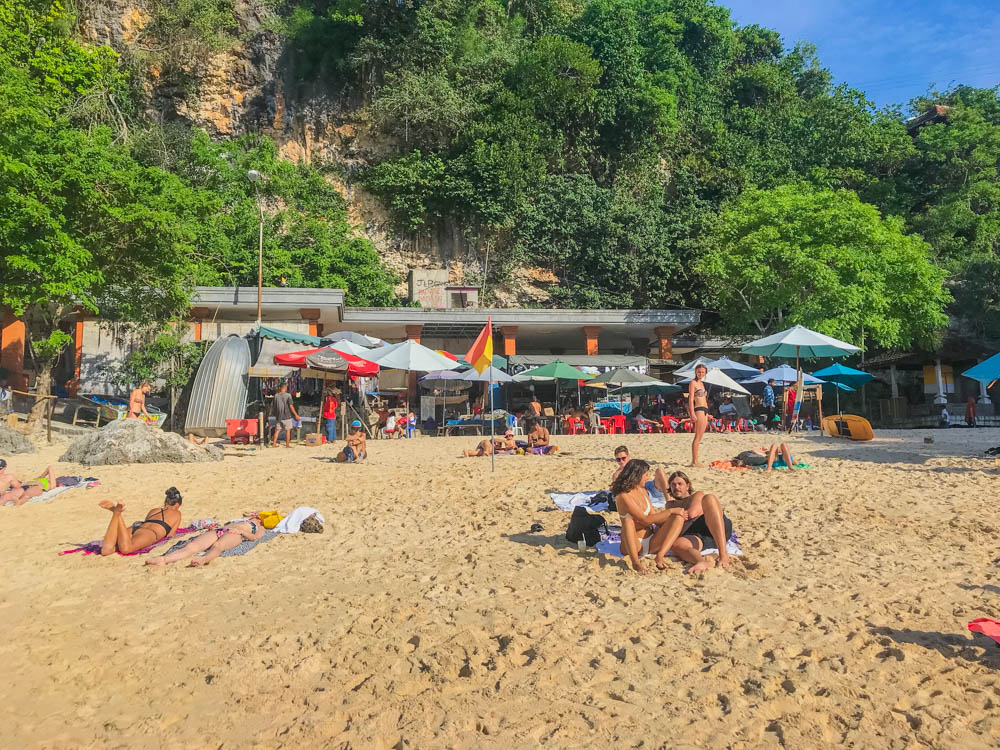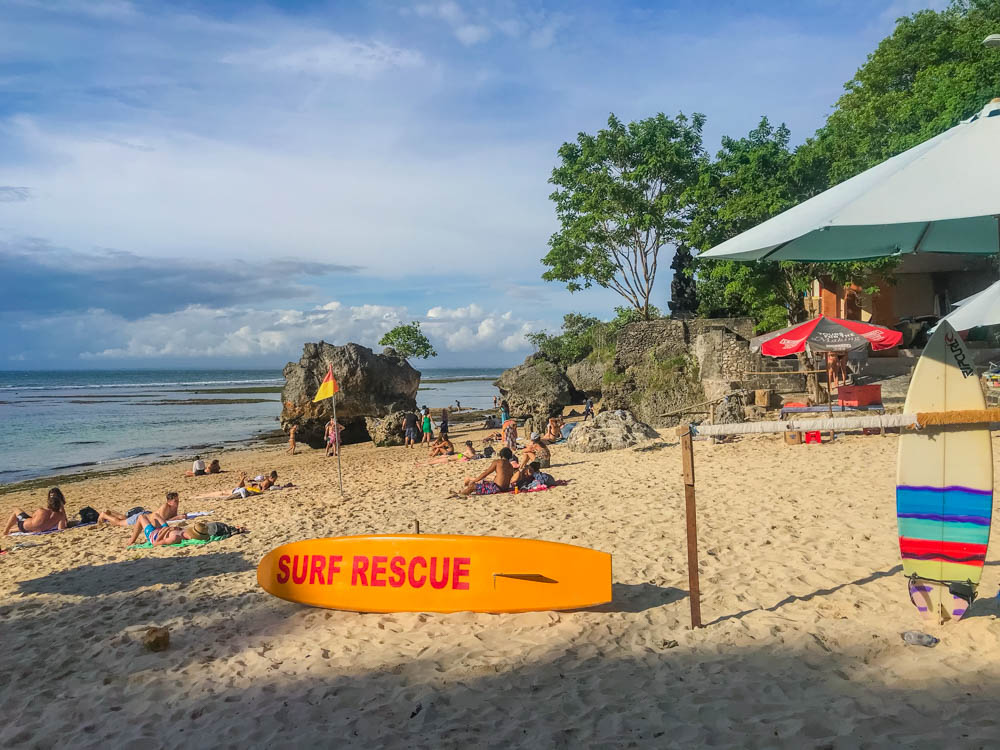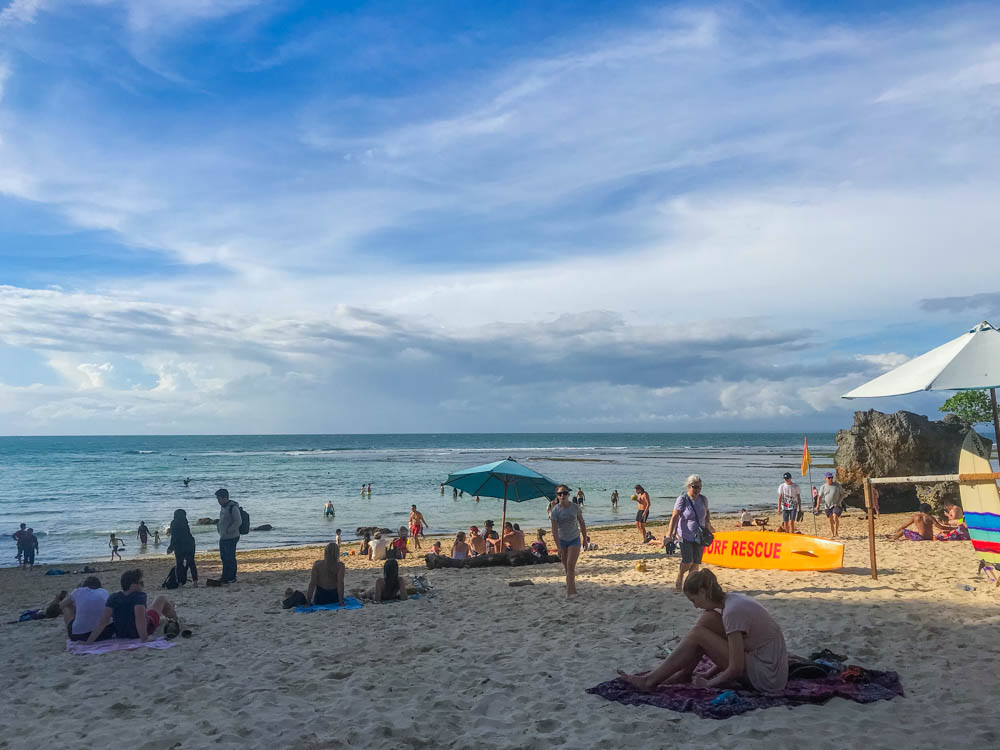 Balangan beach
Balangan beach became my favorite beach of them all! I stayed at the Brothers Bungalows which is only 5 minutes walking distance to Balangan beach. Balangan beach is also a popular beach to surf on so you will find many surfers here! Renting a sunbed costs 50,000 rupiahs (about 3 Euro) for a day and there are plenty of warungs (restaurants) located right on the beach where you can have lunch or just enjoy a coconut. This water is magical, not to mention the white beach that was incredibly soft. I think this beach is big enough and perfect to stay at for a day or two, or why not for a week 🙂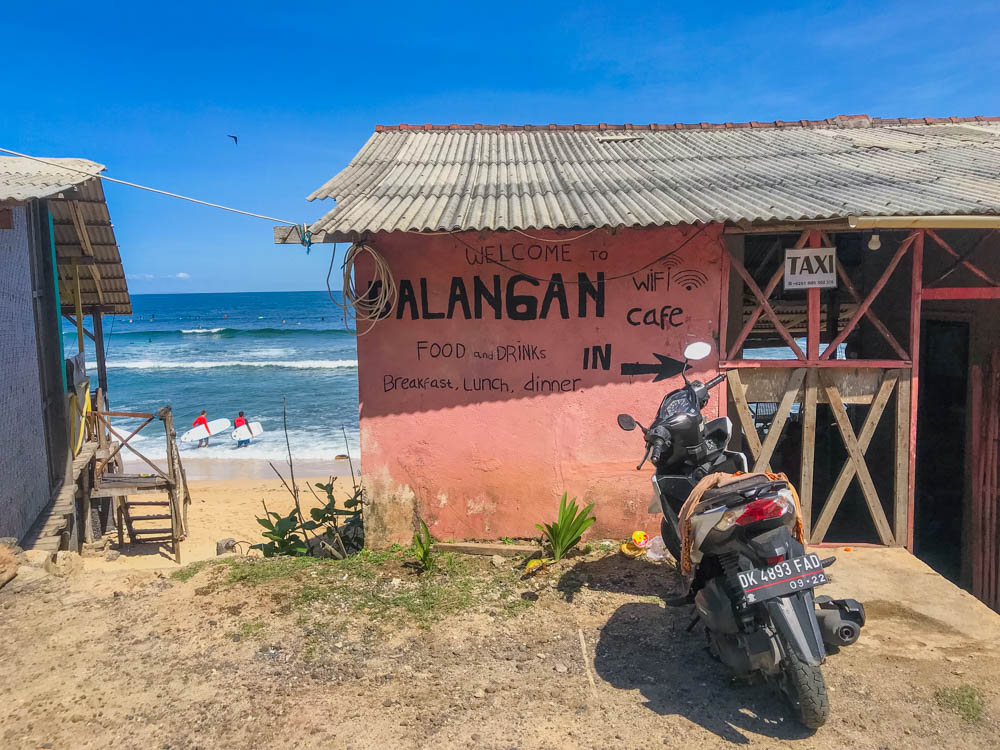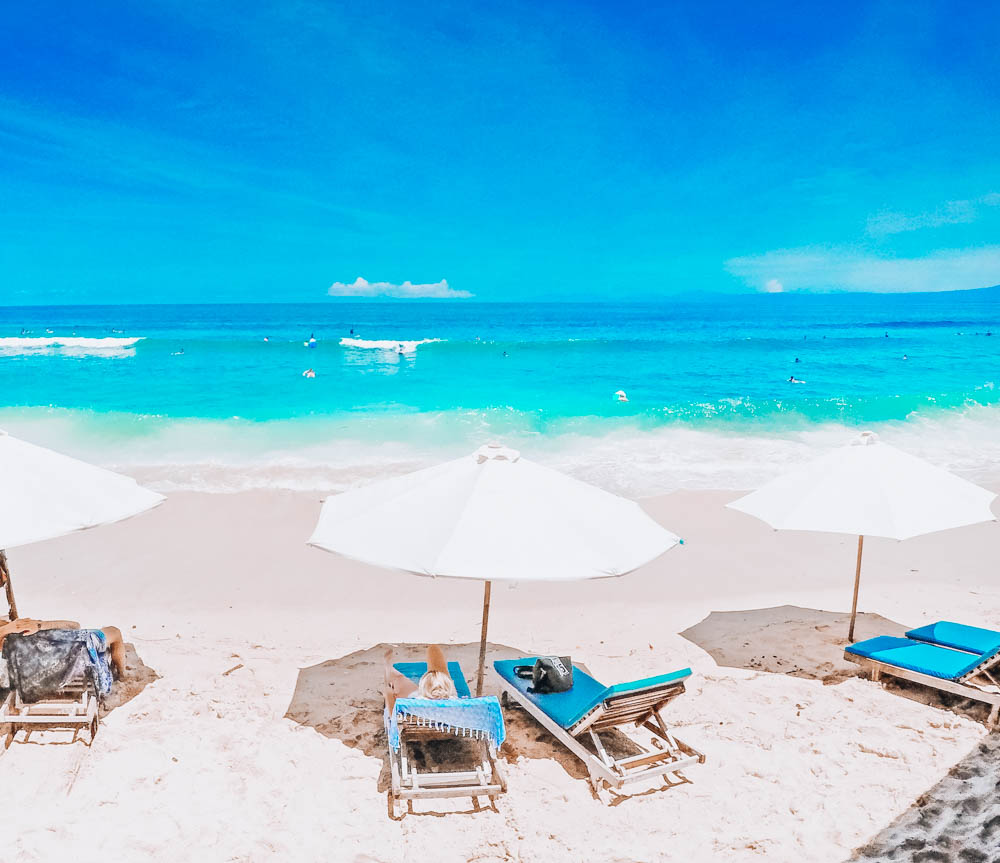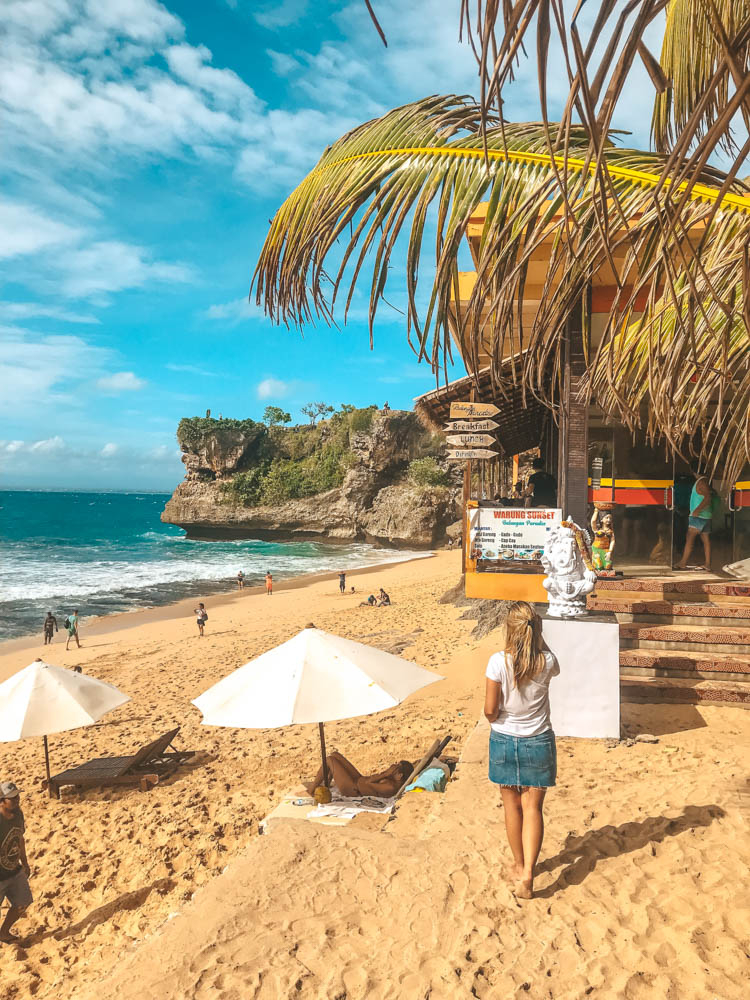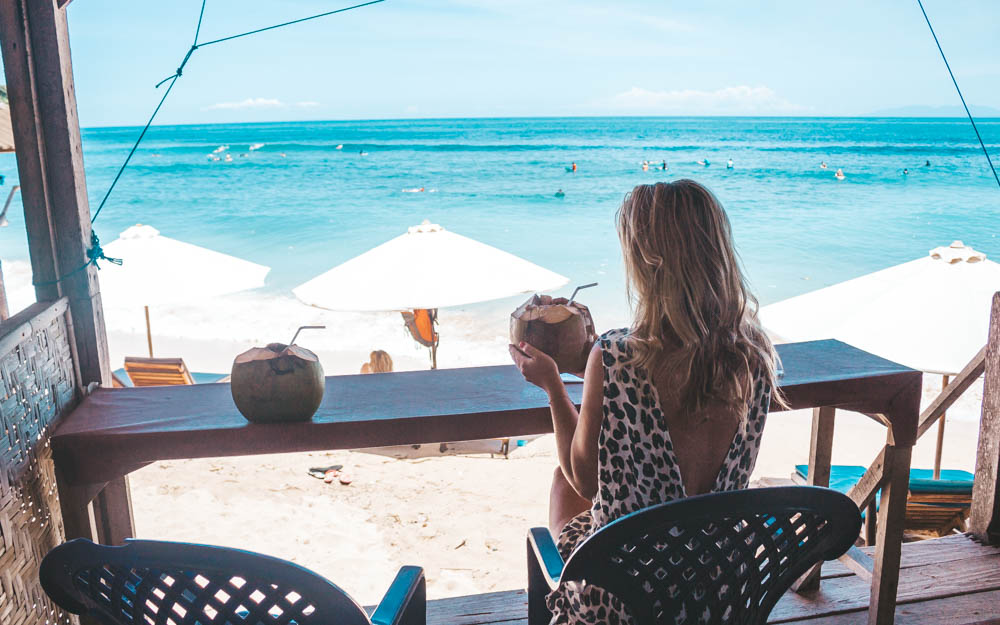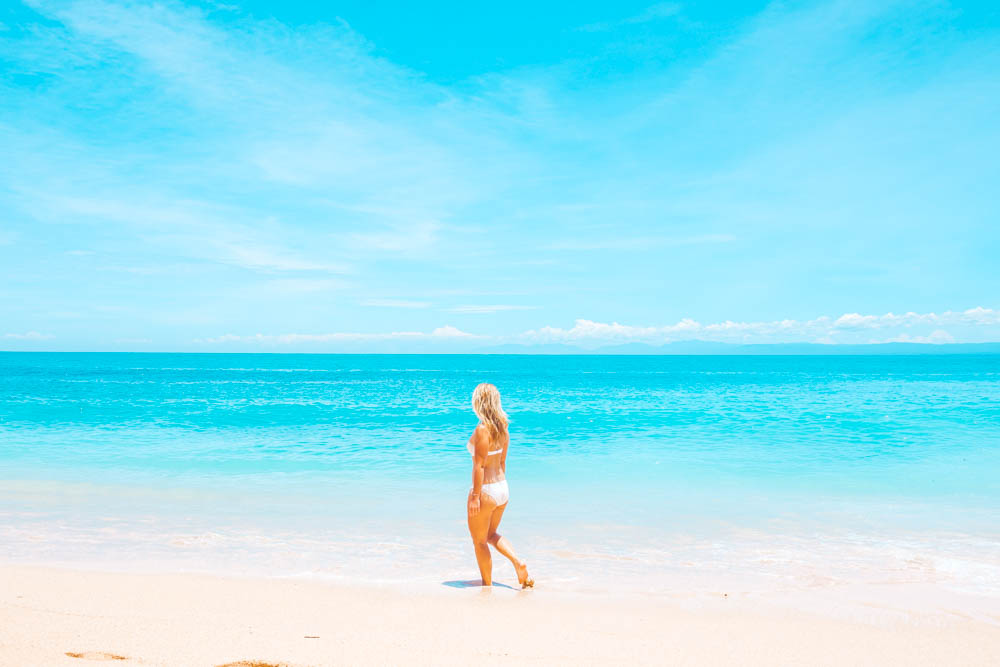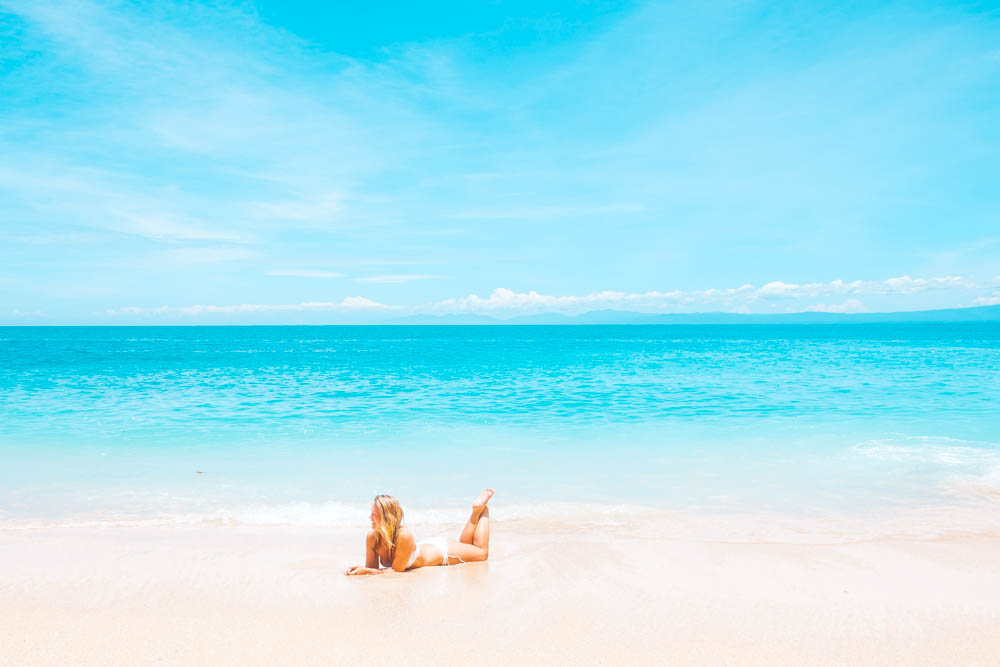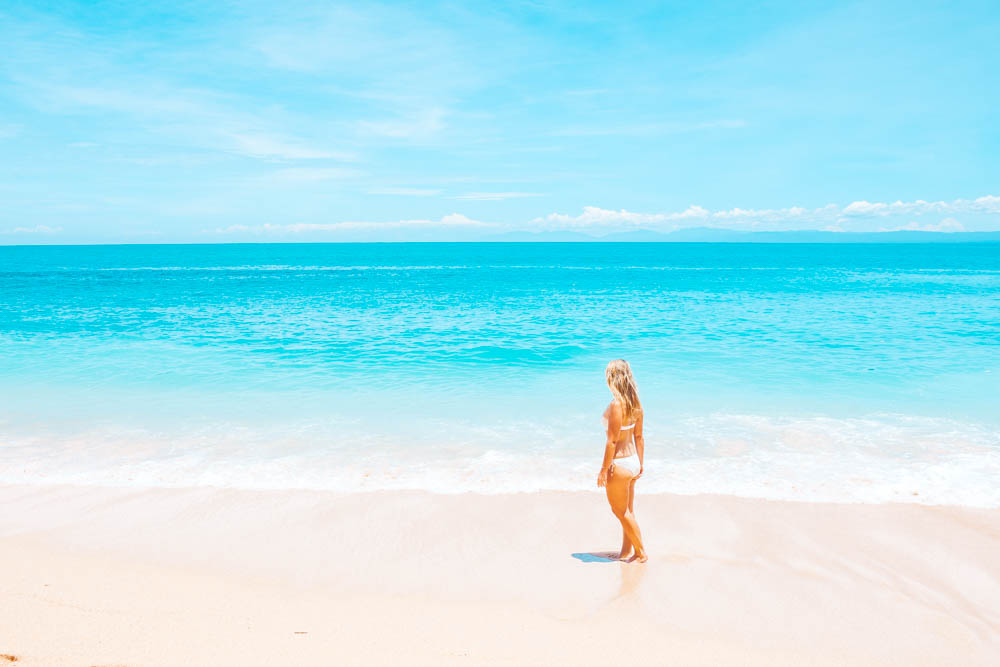 Tips!
Walk around the beach so you get up on the cliff to be able to look out over the entire Balangan beach. This view is so incredibly beautiful! I saw many who also took their wedding photos from here, which is apparently popular here. I also found a hidden cave that I crept in to get a fantastic view of the mountains. But be careful, it's easy to slip!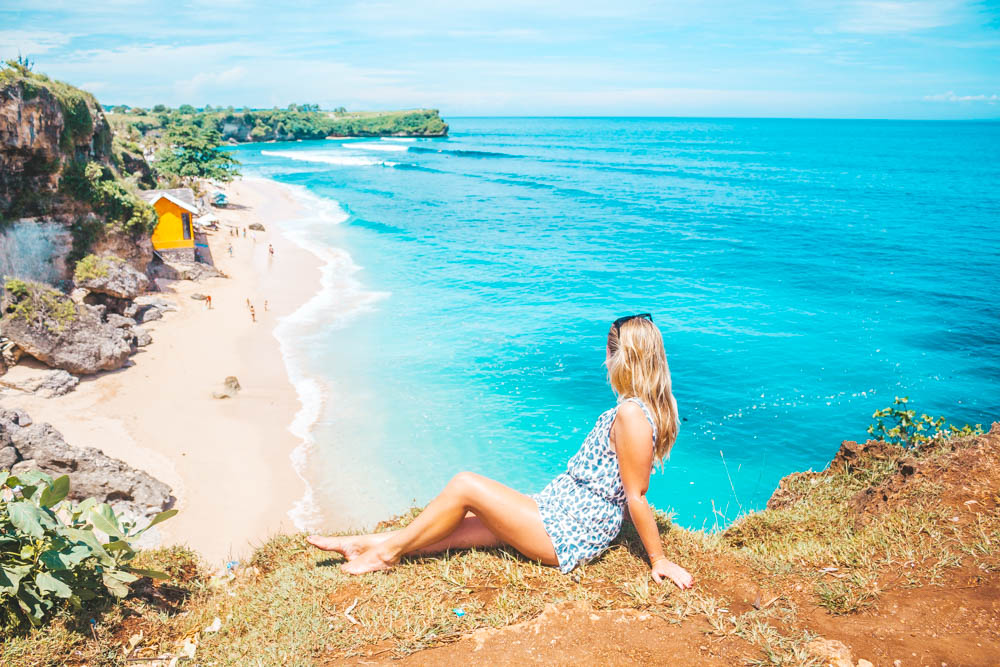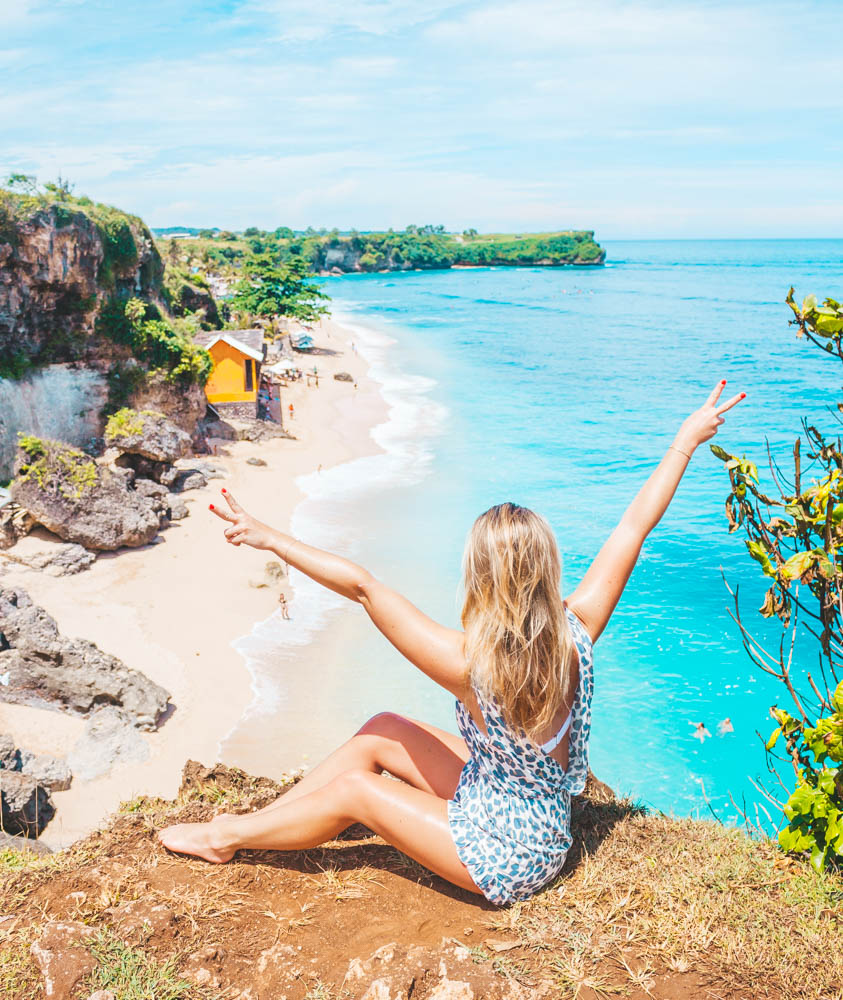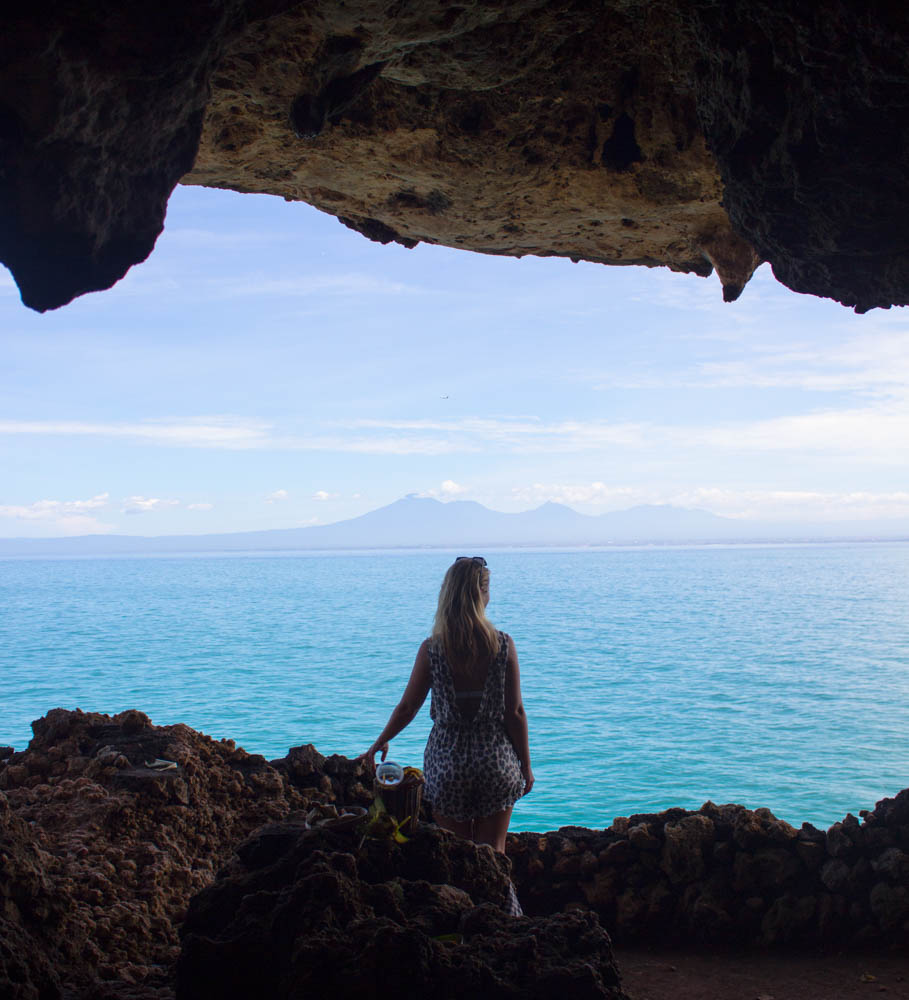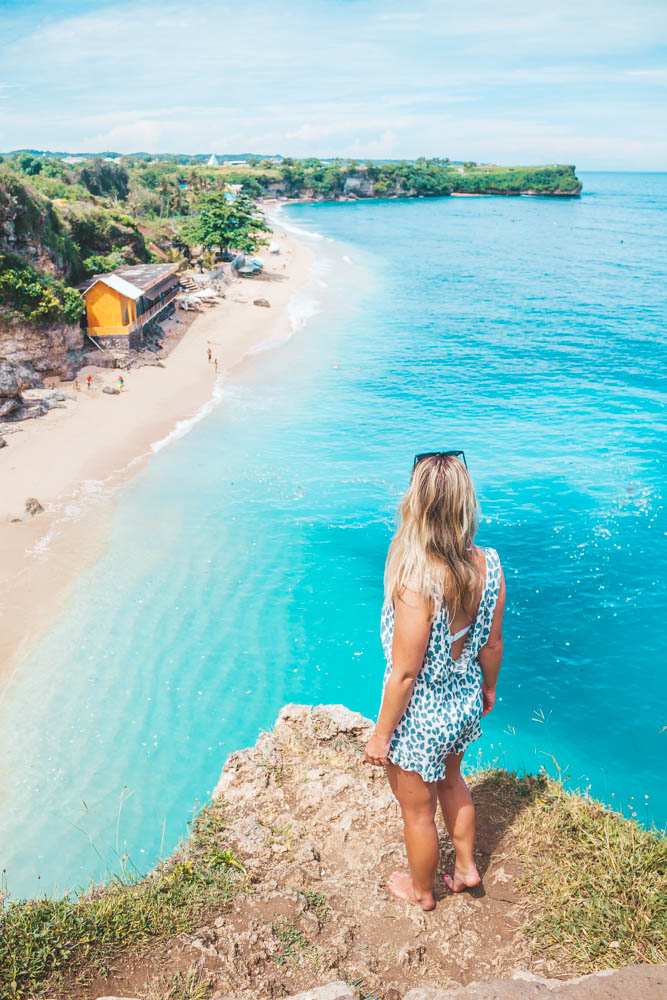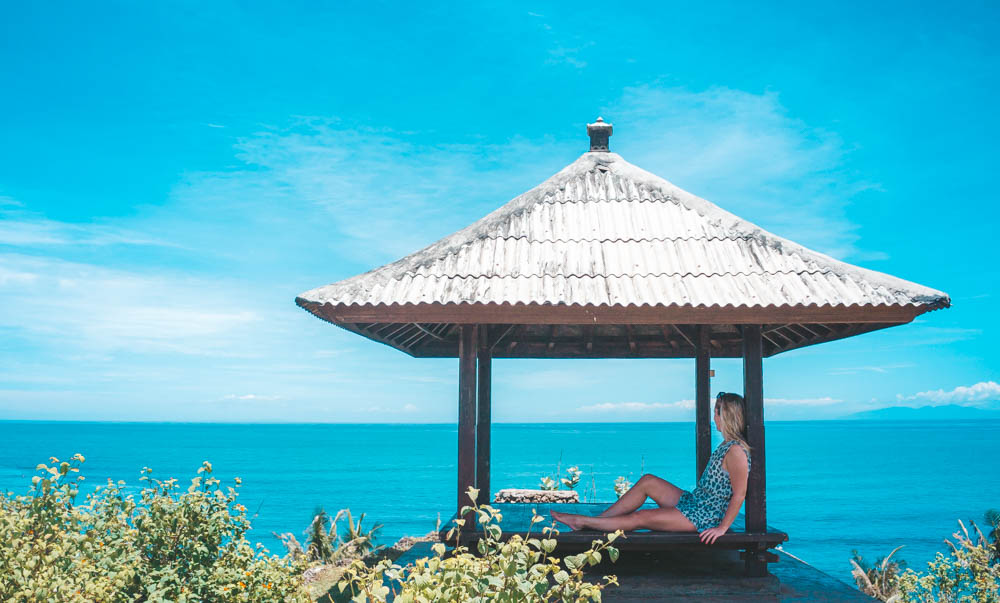 Nunggalan beach (shripwreck)
Nunggalan beach is a very hidden beach I would say. I had never found this one unless it was because I was with Christine from www.29grader.se that knew this place in Bali 🙂
To get to Nunggalan beach you have to go through a jungle that takes you right down to the beach and this is not an ordinary paved road, no! Expect to walk constantly down for about 25 minutes through the forest but once you are down at the beach it is worth all the time and energy! There are some kiosks here where you can buy drinks and snacks but otherwise you have a mile long beach TOTALLY for yourself. There are not many who find here (yet!) which was pretty nice.
Nunggalan beach is known (for those who find this beach) for their boat wreck which is located right on the beach here. Apparently there have been two parts that have been here but now there was only one part when I was here. Maybe the other one has gone out into the water?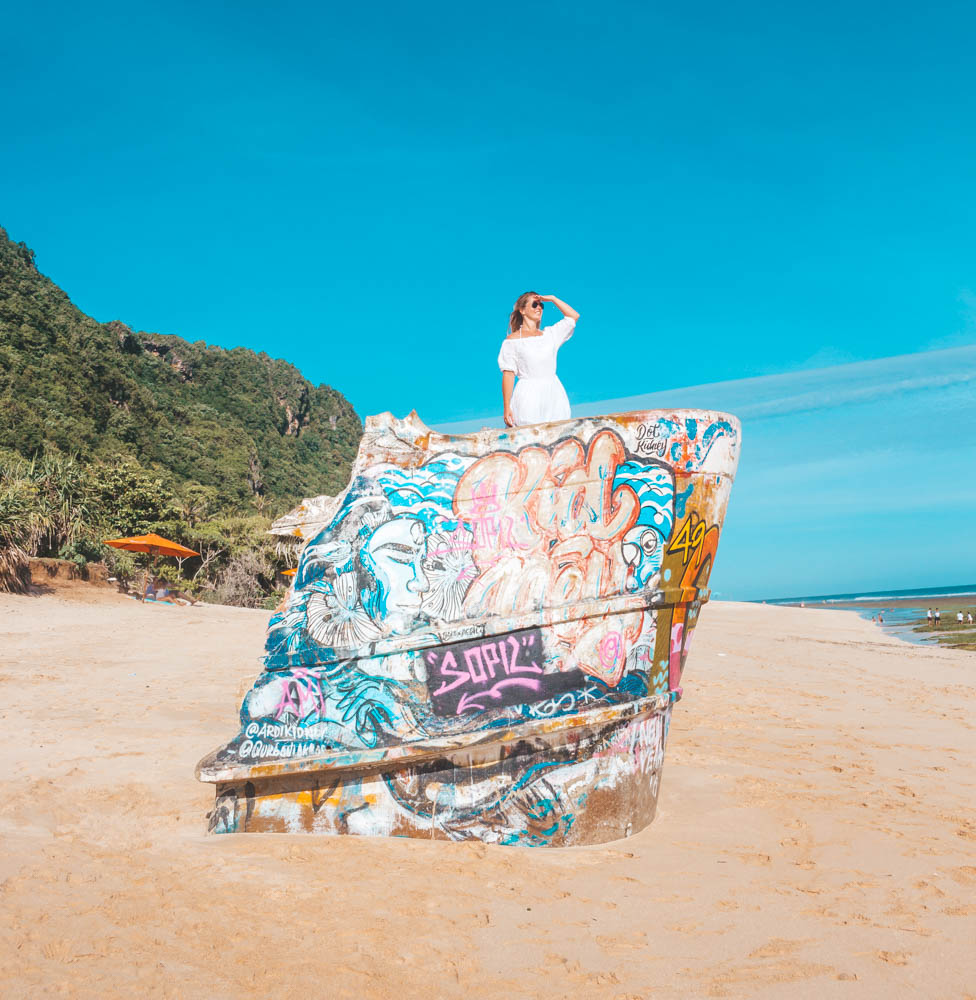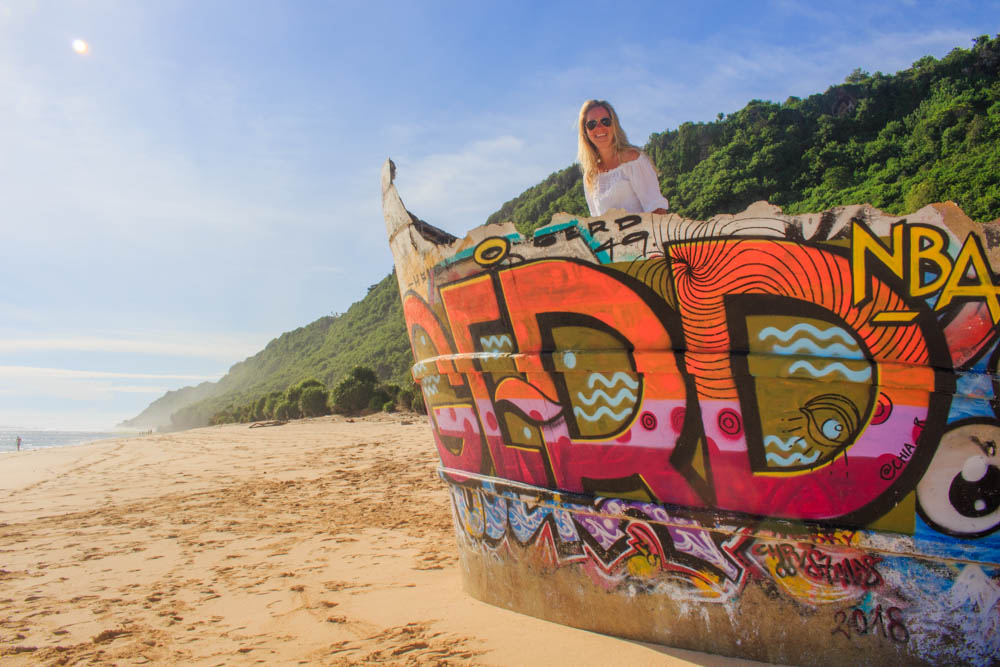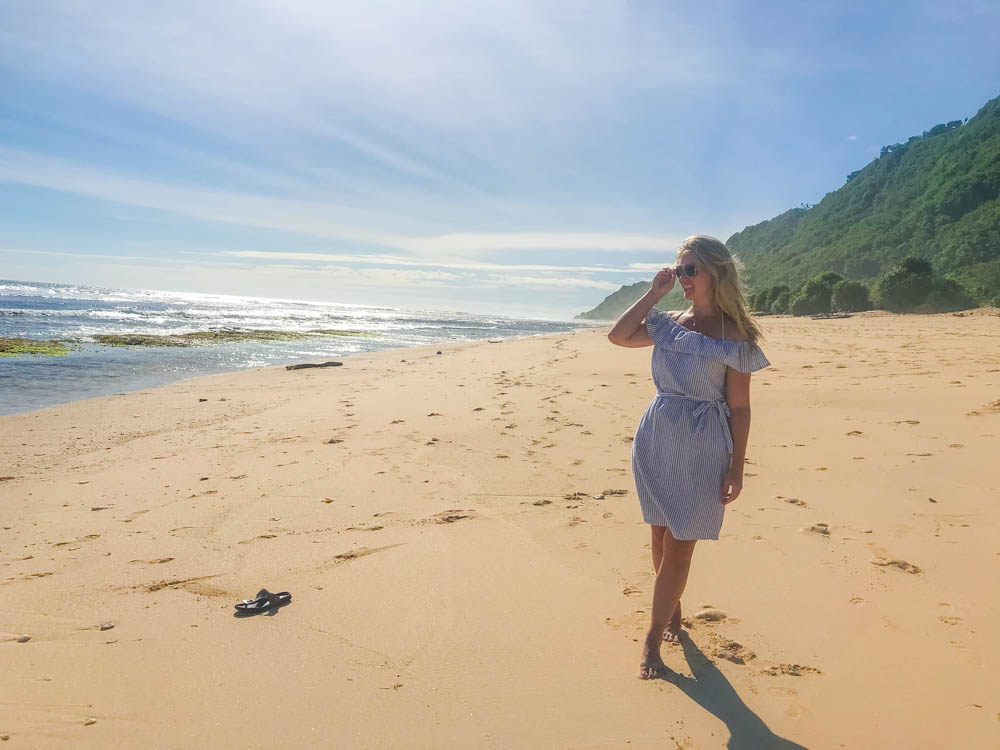 Pandawa beach
Pandawa beach can have the most magical color on the water I've ever seen! This beach is similar to Balangan beach, but this one is much bigger and more tourists are here. To get here you will pass a large, well paved road, down through large rocky sides with large designed statues along the way.
It costs 15,000 rupiah (about 1 Euro) to enter here and you already pay it in the beginning of the road where you turn to get here. Well down by the beach there are plenty of warungs to eat lunch at, shopping stores and plenty of sunbeds for those who want to do that. The beach is very long but I recommend being as far away as possible, where it is as calmest and not as much tourists. Also, the water is more turquoise the further away you walk on the beach 🙂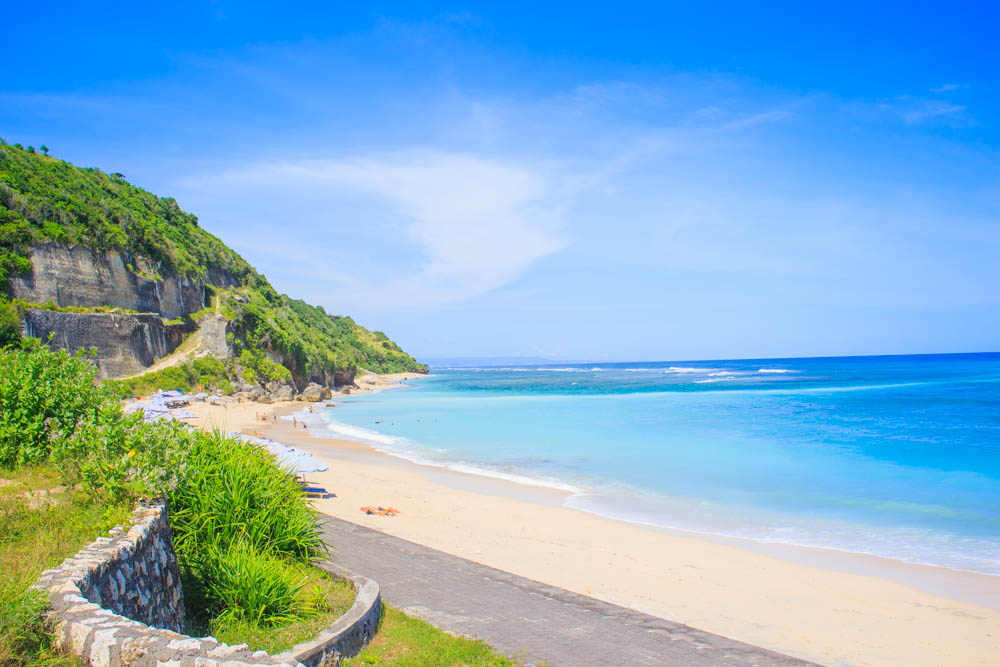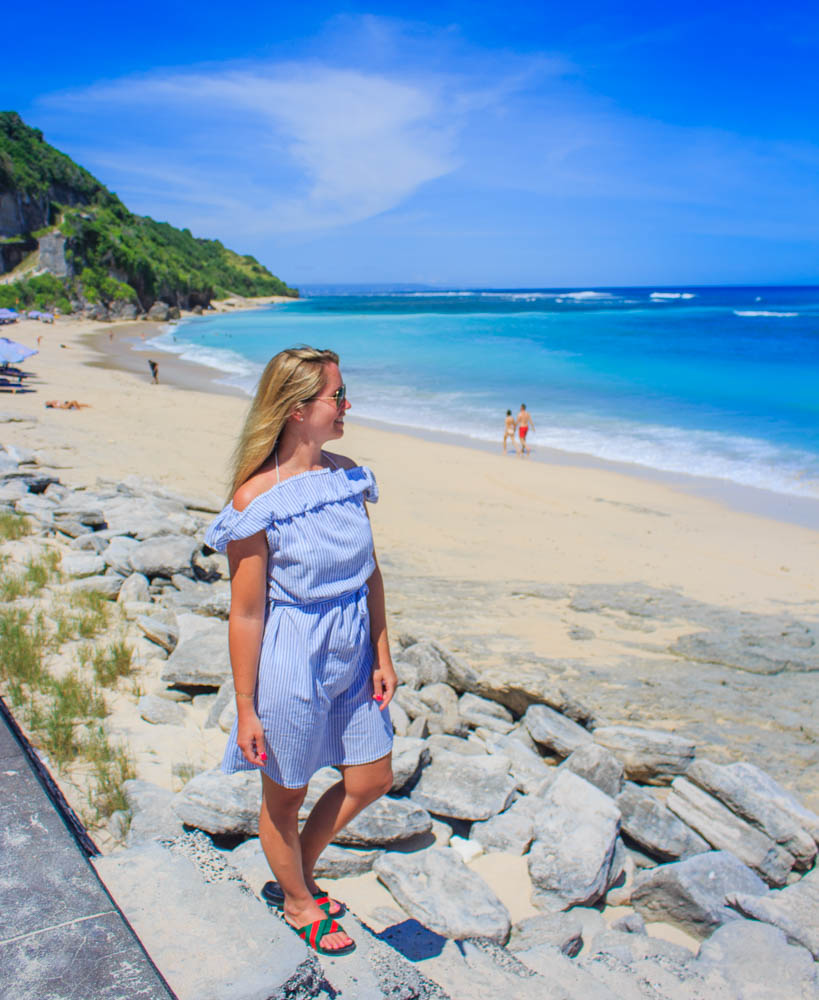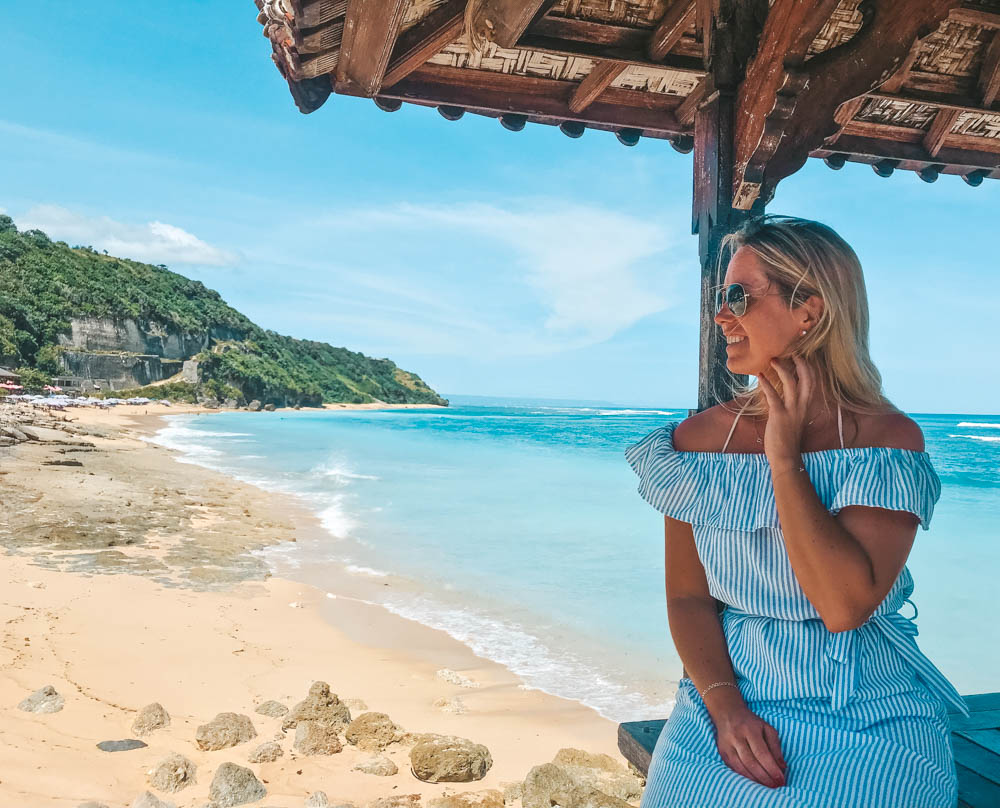 Jimbaran beach
If you want to have dinner on the beach, it is Jimbaran beach you should go to. Here are lots of fish restaurants where everyone has exhibited lots of plastic chairs and plastic tables along the beach. Come here just before sunset and have dinner during the sunset itself, it's an unbeatable experience here and something I really recommend doing! Also, Jimbaran beach is so close to the airport that you can see the aircraft's taking off right in front of your eyes, really cool!
Jimbaran beach during the day is not as good as if I compare to all the other beaches I mentioned above. There are also many families with children here, so if you come here with children, Jimbaran beach is popular.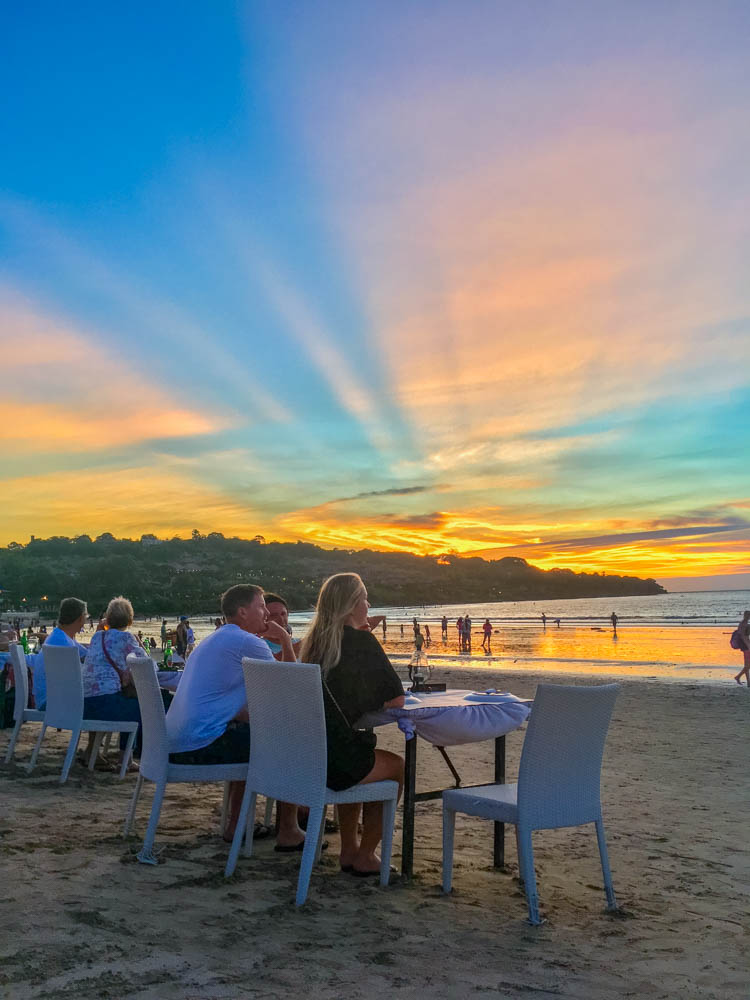 Have you been to any of these beaches, which one did you like most? Or have you been to any other beach in Uluwatu that you recommend? Tell me! 🙂
Here you will find more Bali guides from me: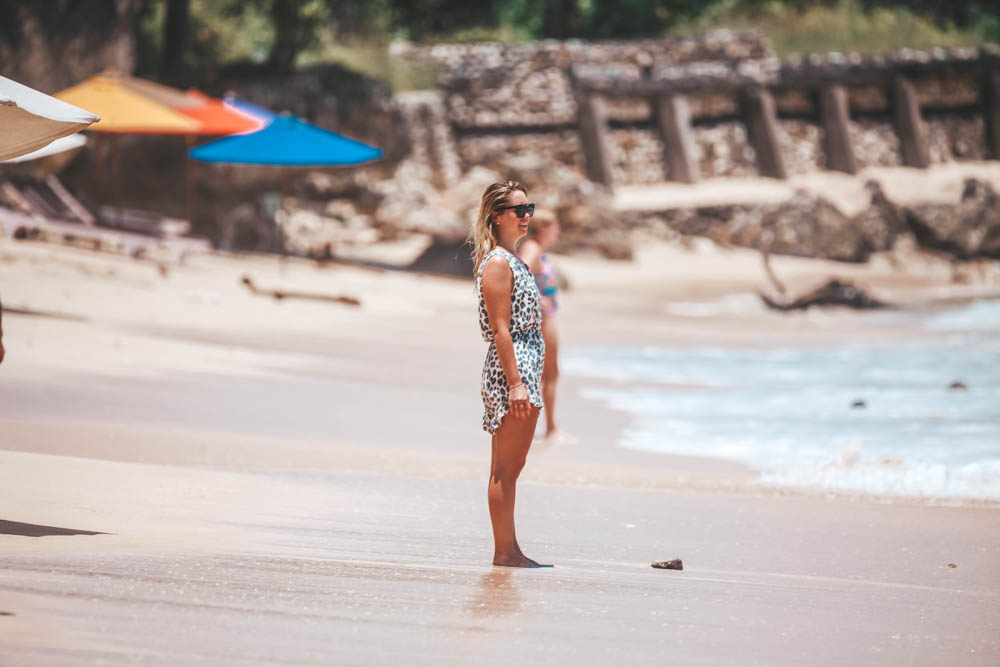 Happy Travels!
// Charlotte