This is The Best Beach Clubs at Nusa Ceningan
Nusa Ceningan is the smallest of the three islands just outside Bali. To this island, the easiest way to get here is if you cross the yellow bridge from the island of Nusa Lembongan, which I have written more about in this post. There you will also find my tips on what to see, do and eat at Lembongan.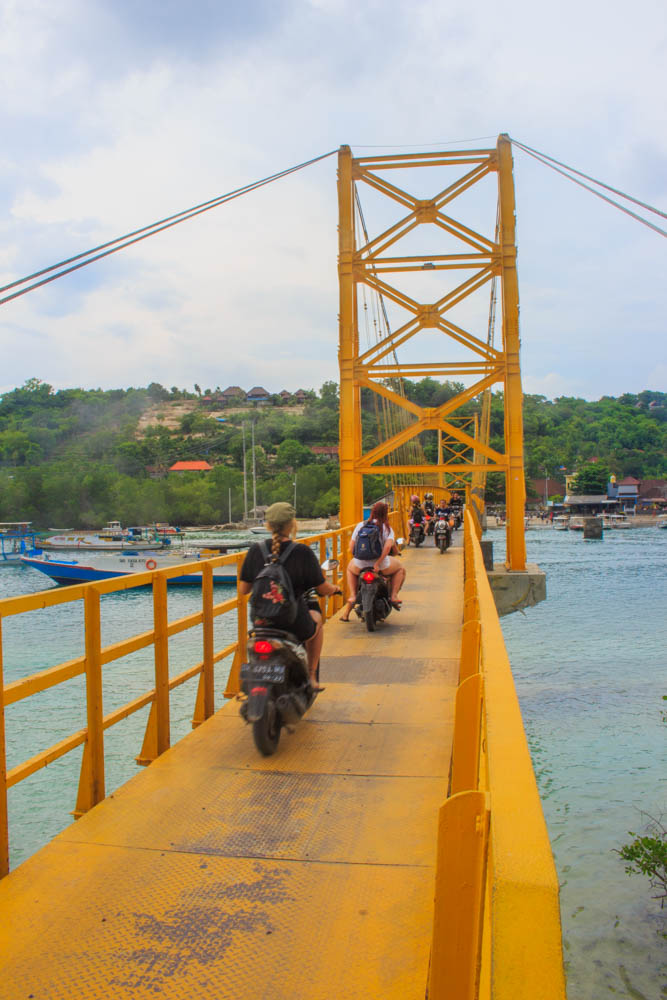 Nusa Ceningan
Nusa Ceningan can be reached by going on a scooter, crossing the yellow bridge. If you continue along the water, after a few hundred meters you will see lots of different restaurants, cafes, bars and beach clubs, all of them are differently decorated but still similar to each other.
Some are pirate-inspired while others are more focused on reggae style and some have really nice graffiti paintings everywhere as decor. Everyone is just as charming indeed in their way!
What everyone has in common is that they lie just above the water, on artificial small beaches with hammocks, chairs and beanbags to hang in. Why not swing in the water on any of the swings that each place provides. They are all super friendly so just choose and pick which one you want to go to! 🙂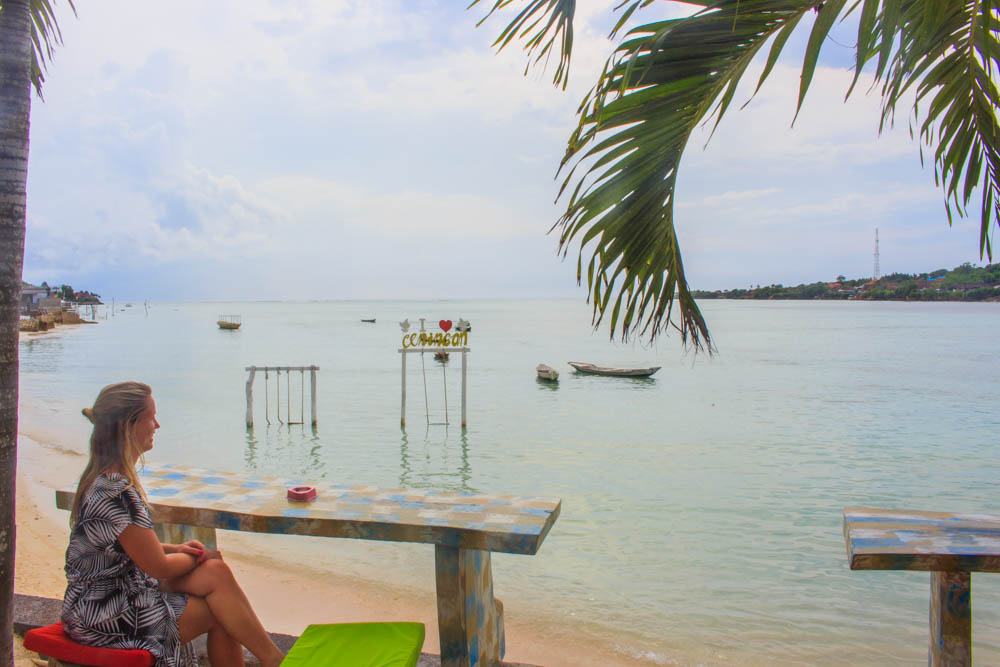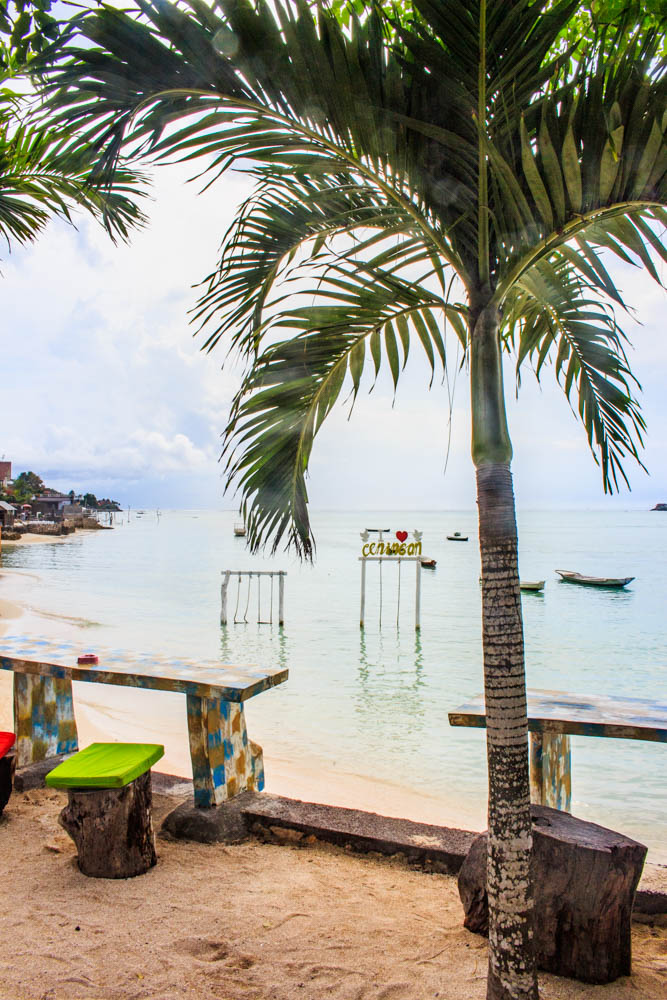 The beach clubs I highly recommend visiting at Nusa Ceningan are:
Le Pirate

Last Stop 

The Island 

Sea Breeze
Le Pirate beach club
Le Pirate is not just a beach club, it is also a hotel where you live in small huts or more like cottages located on their fencing lawn. Staying at the hotel gives you free access to the pool and sunbeds. If you are not staying at the hotel, you must spend at least 150,000 rupiah in the bar to be here (about 10 Euro).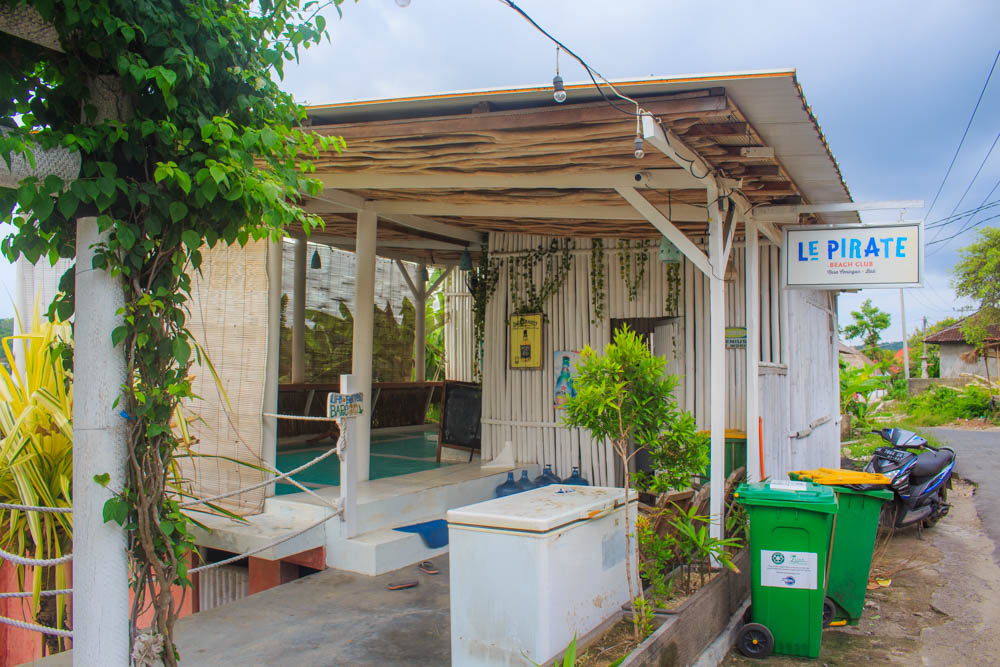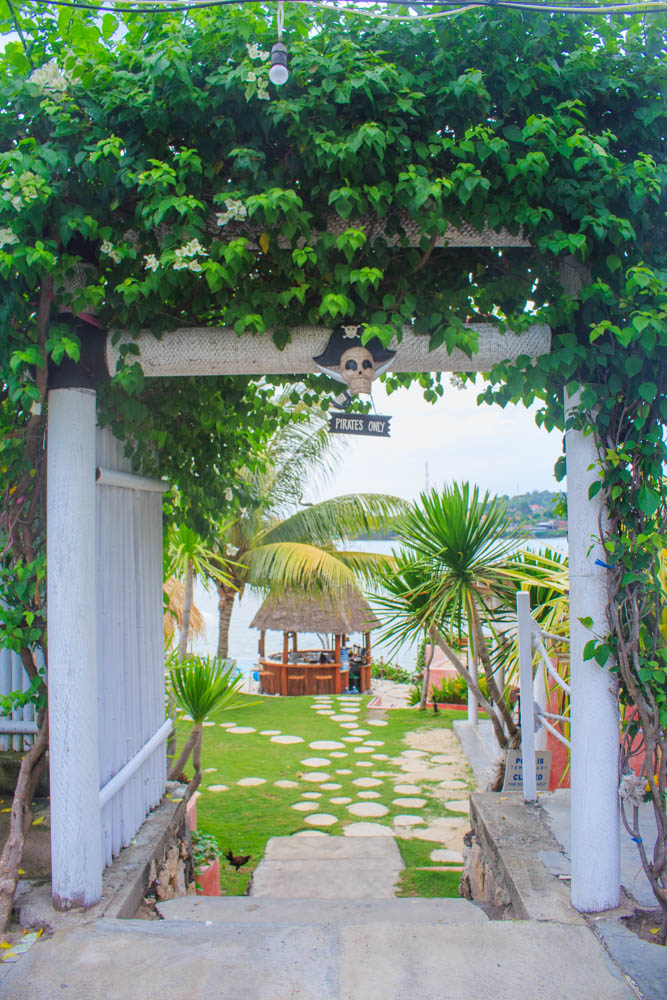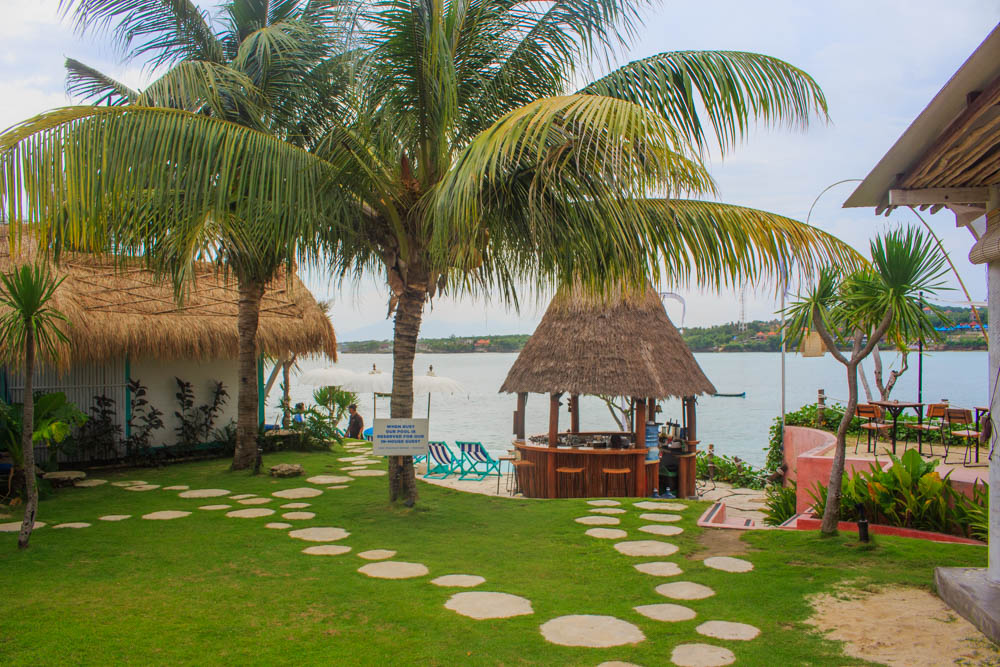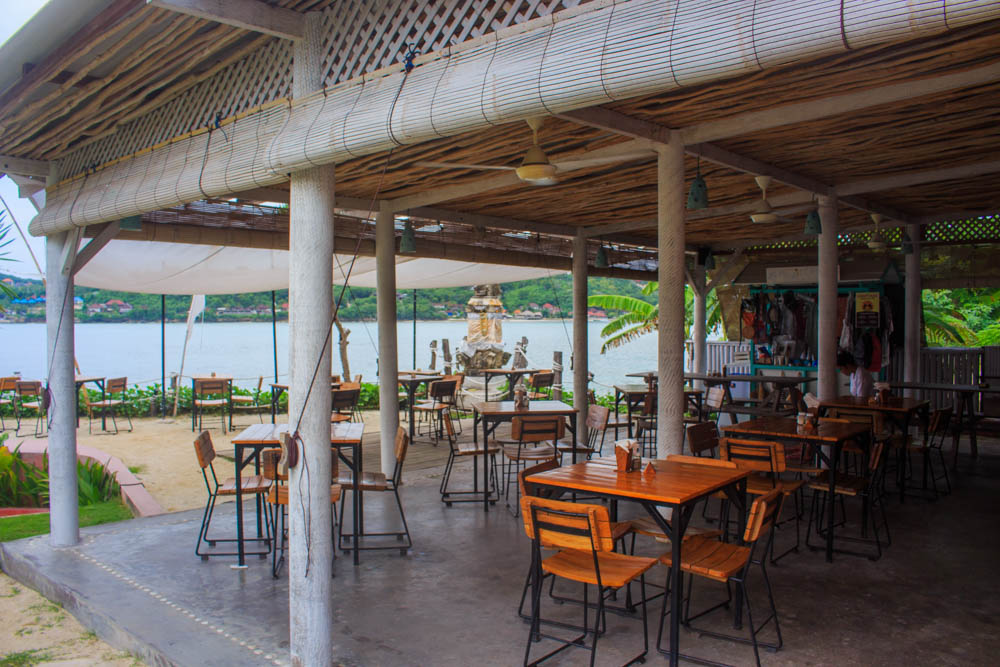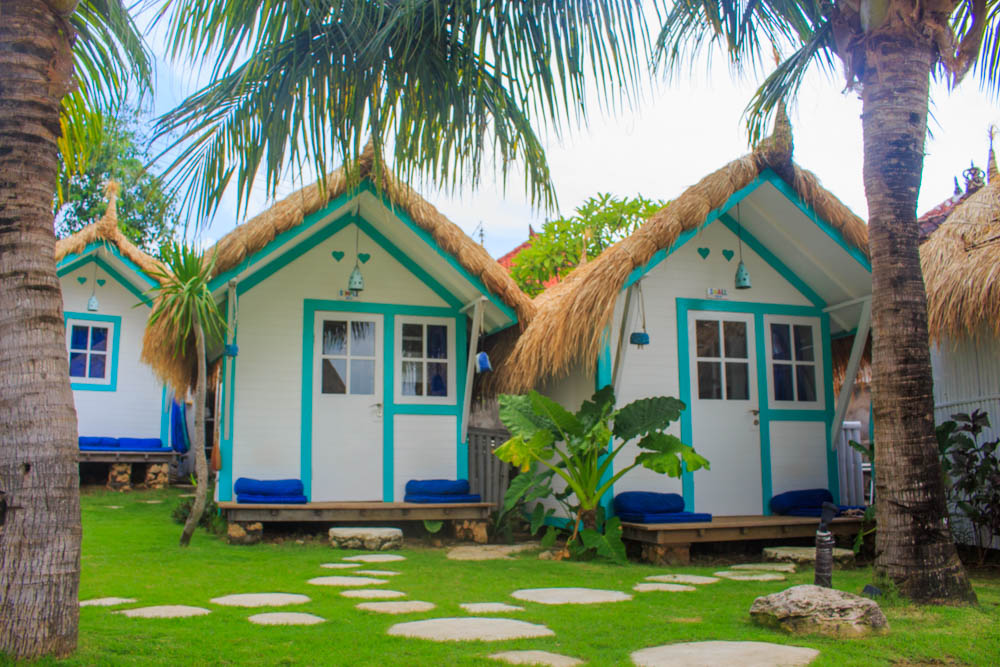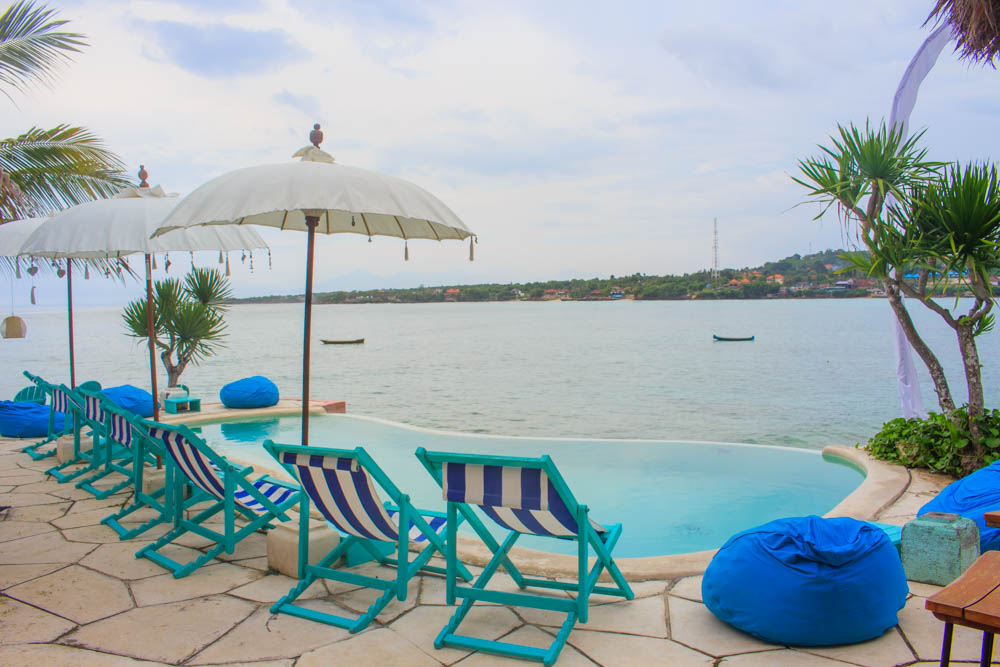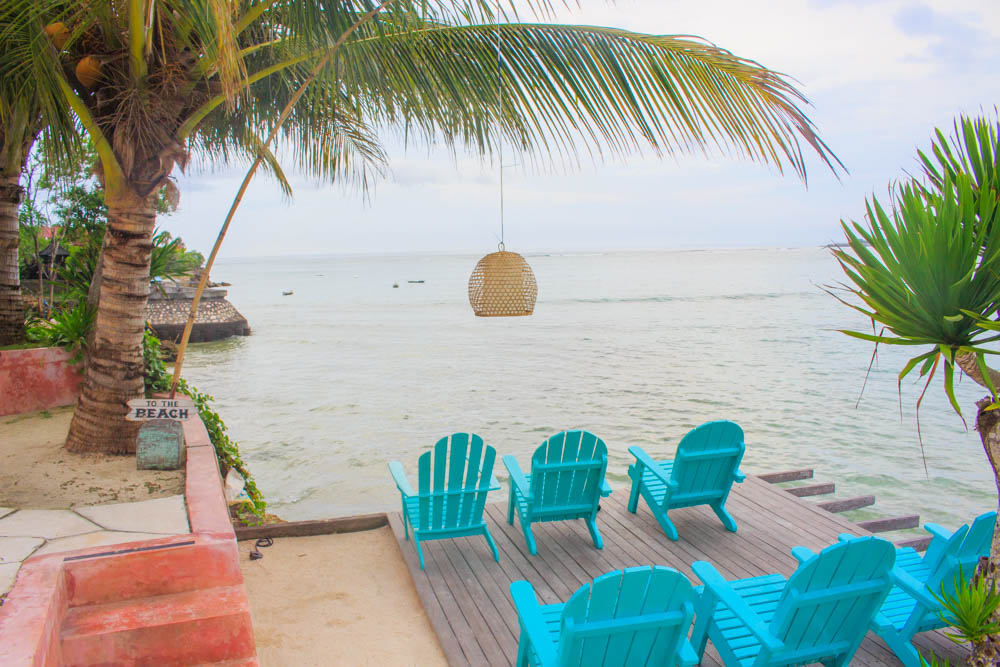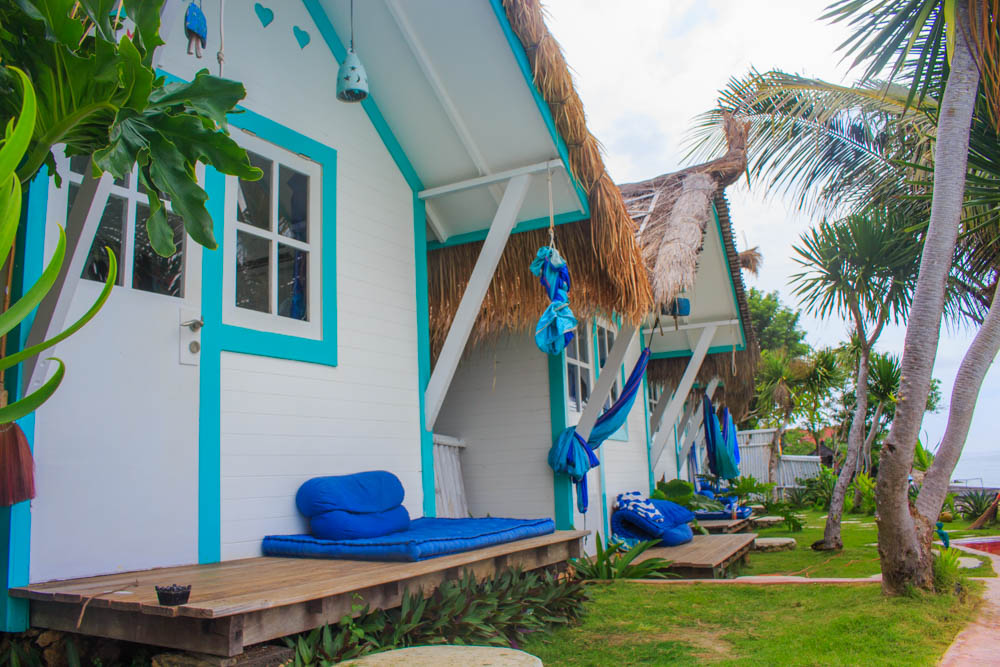 Last Stop beach club
Last Stop beach club is the one I personally like. Here, they play nice reggae music and you don't have to spend any minimum amount to be here. There are both bar and restaurant, sunbeds and beanbags to hang in. In addition, they have swings in the coral blue water. None of the beach clubs have "real" sandy beaches, only beaches that are in connection with the bar but it is still possible to swim from here but then you need to go down the stairs that are in the cliff.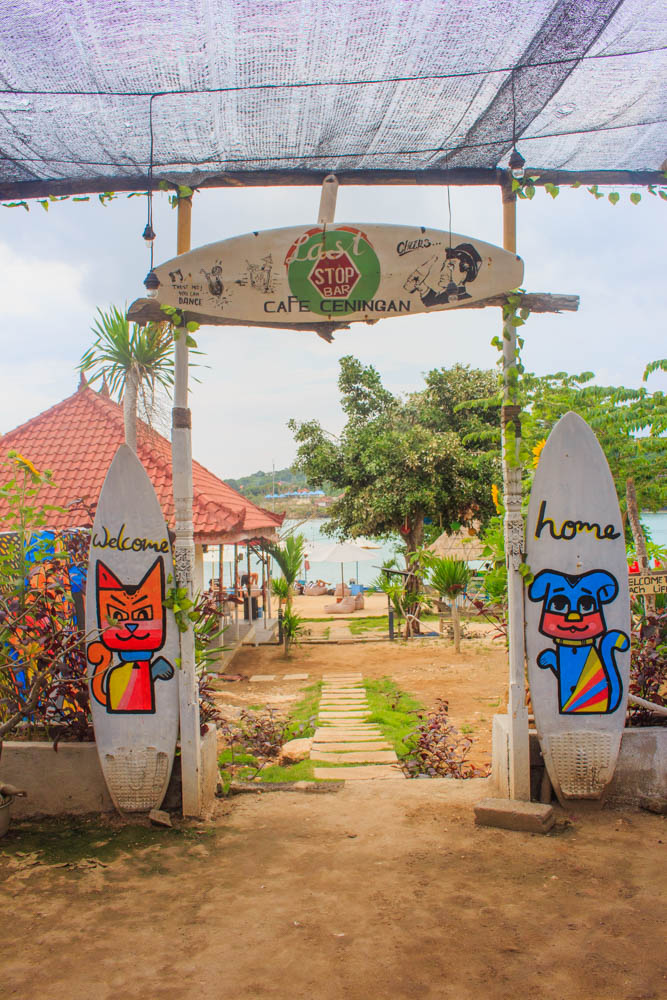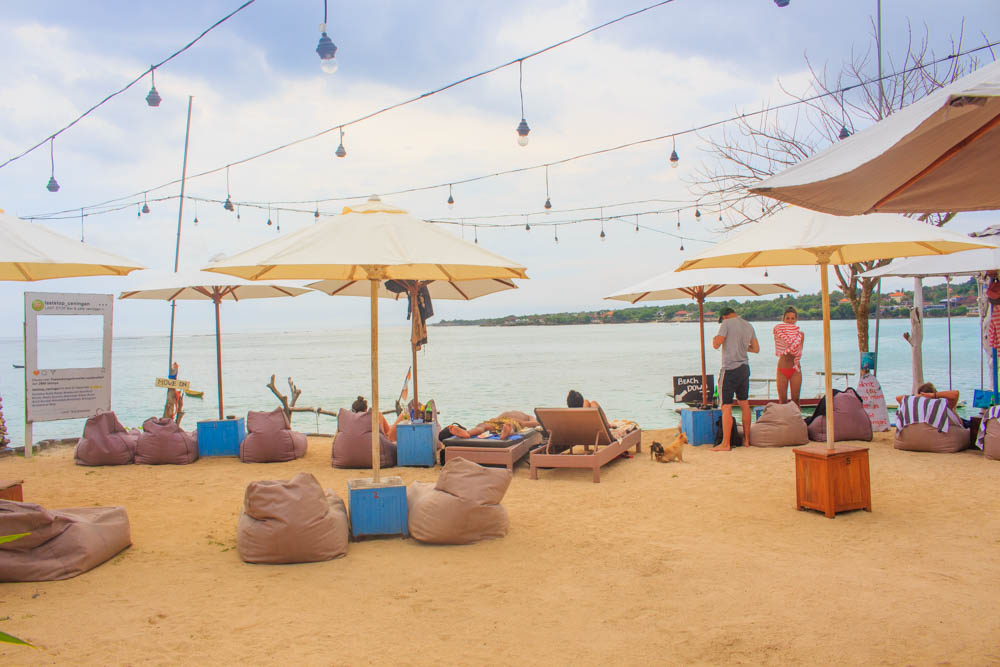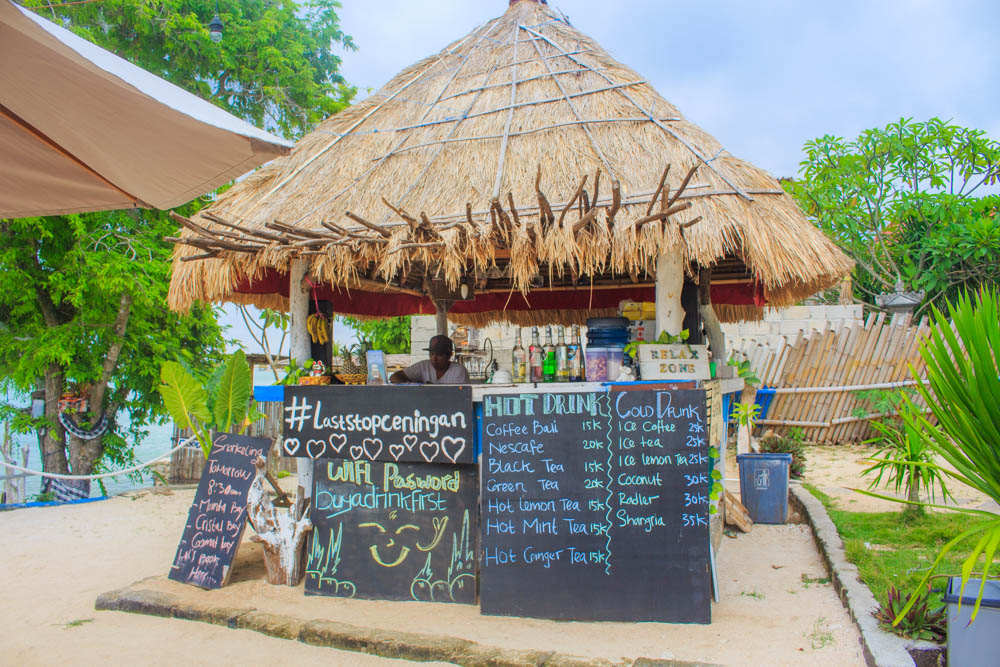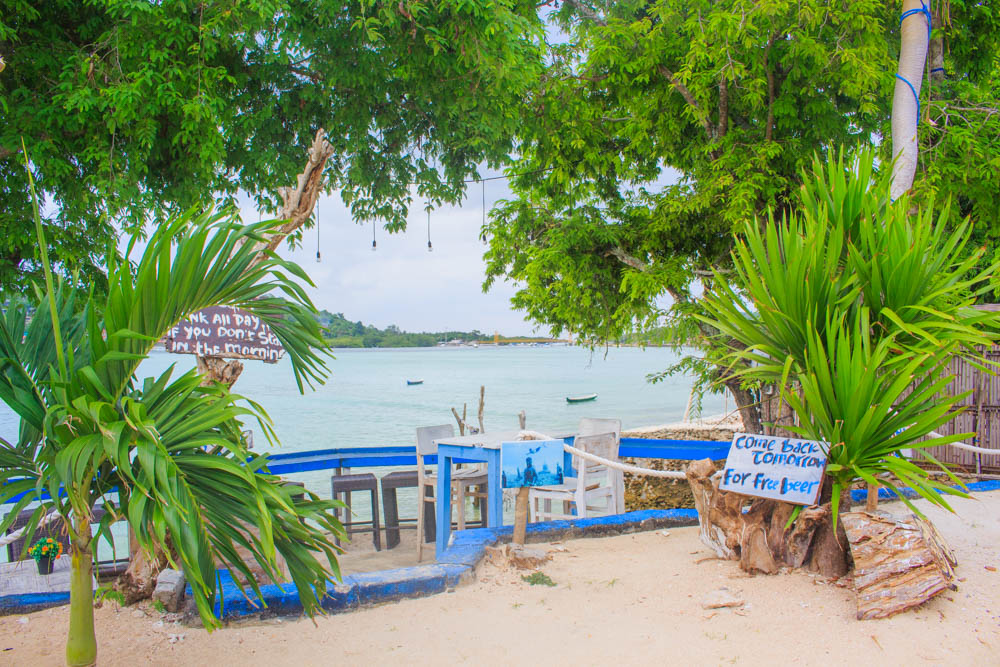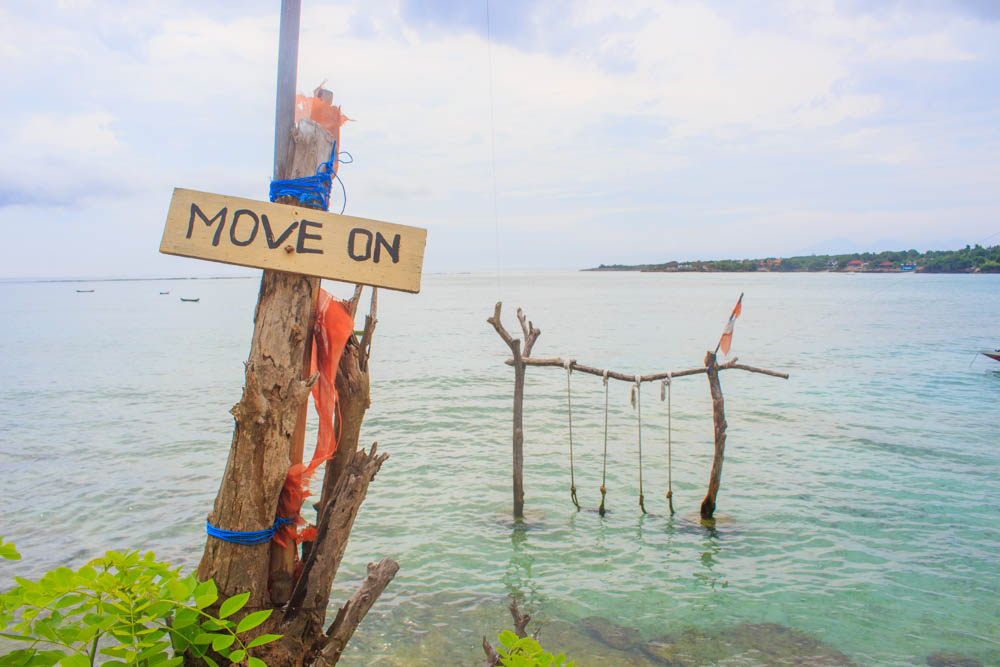 The Island
The Island has pirate-inspired décor and have also the largest surface to hang out of all the beach clubs here. You have enough space to fit a lot of people here, thanks to the two floors restaurant for guests and the huge area for party people.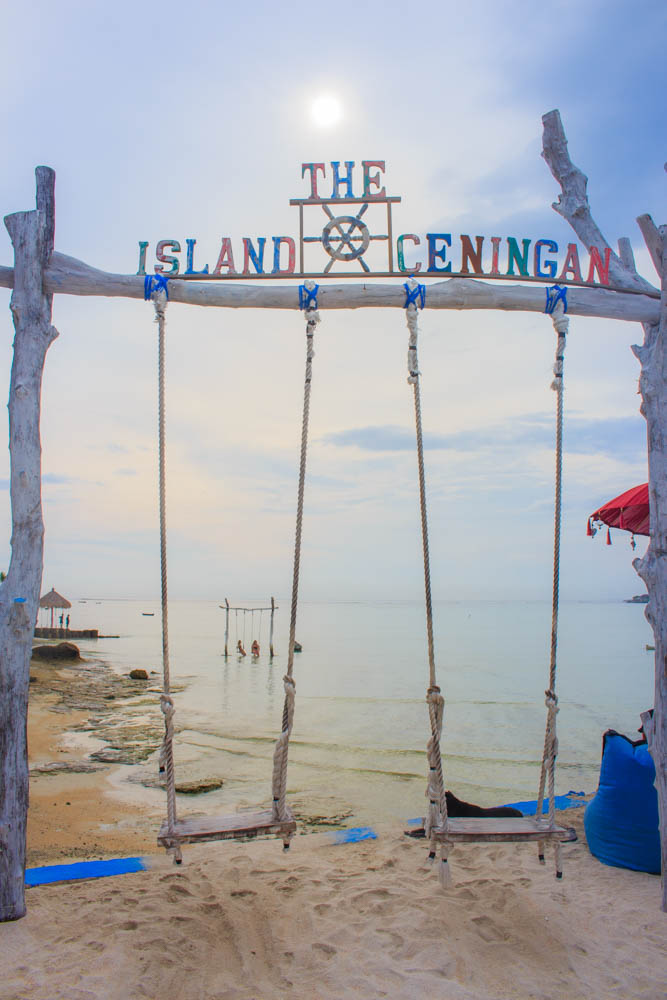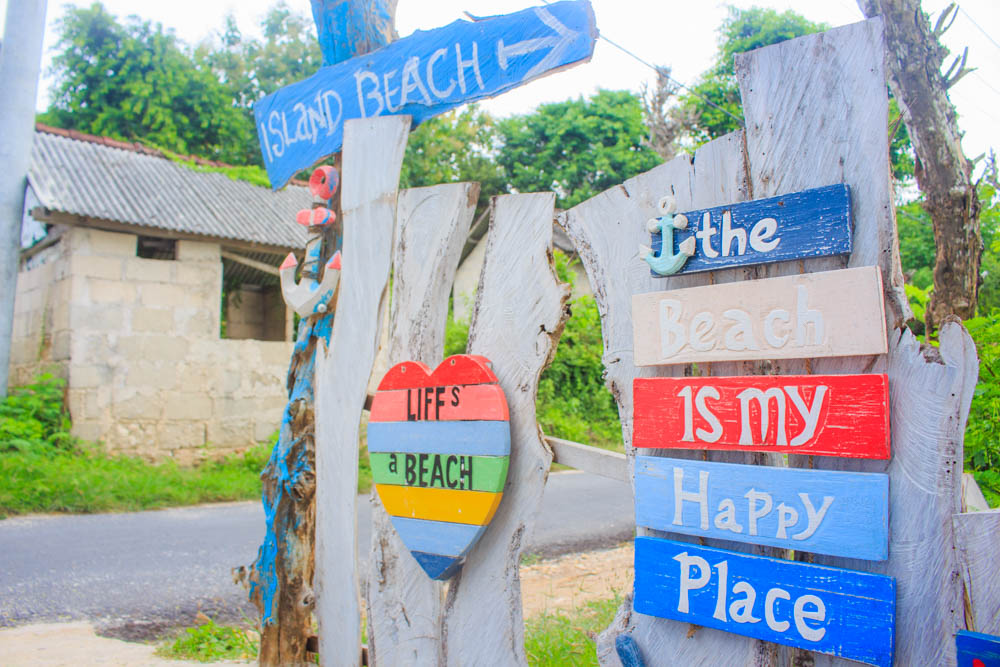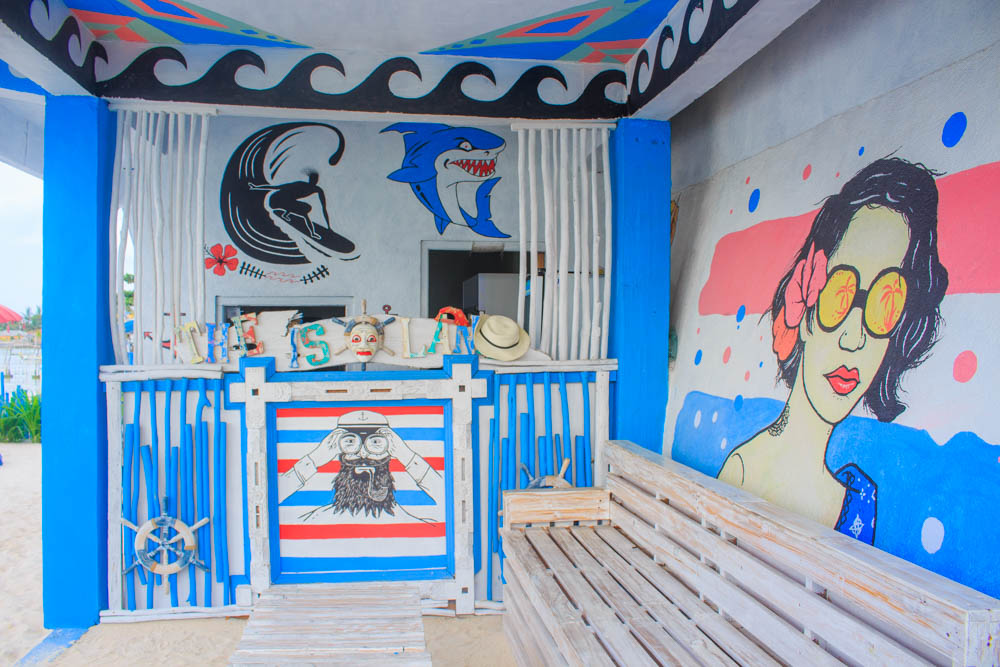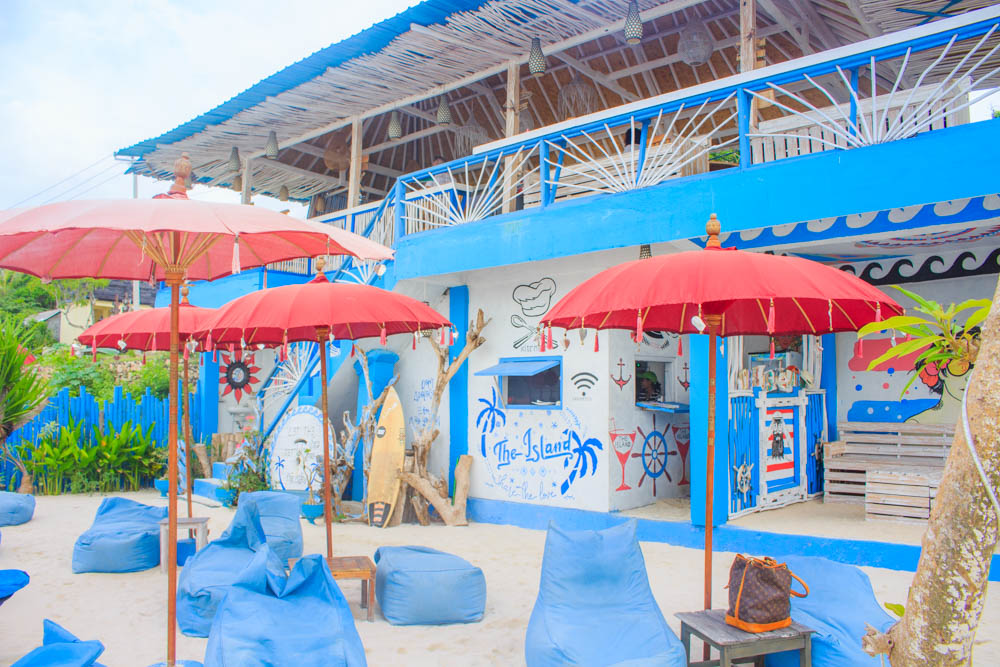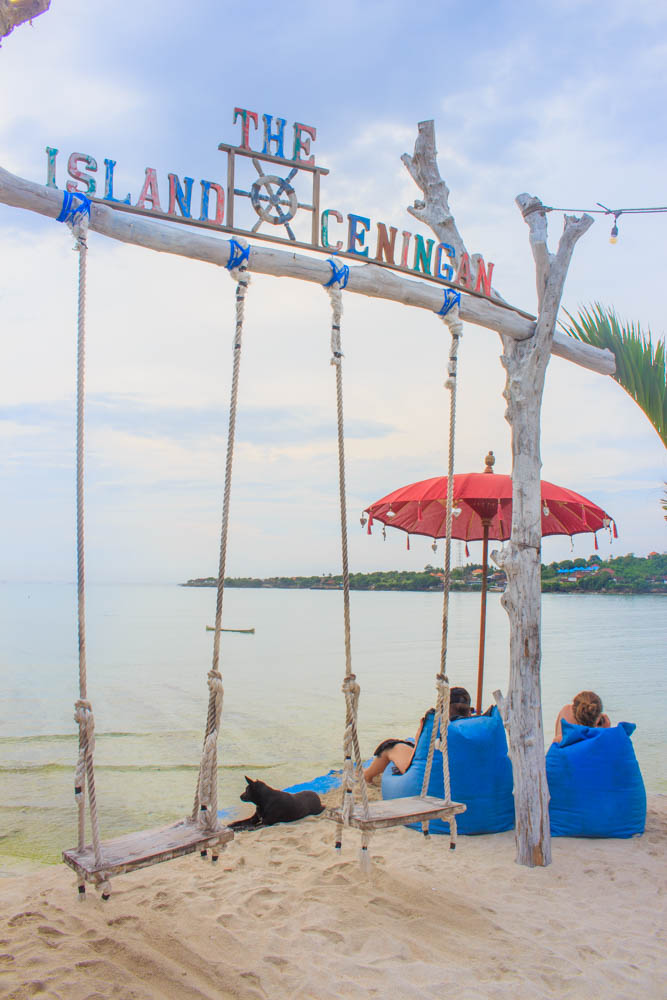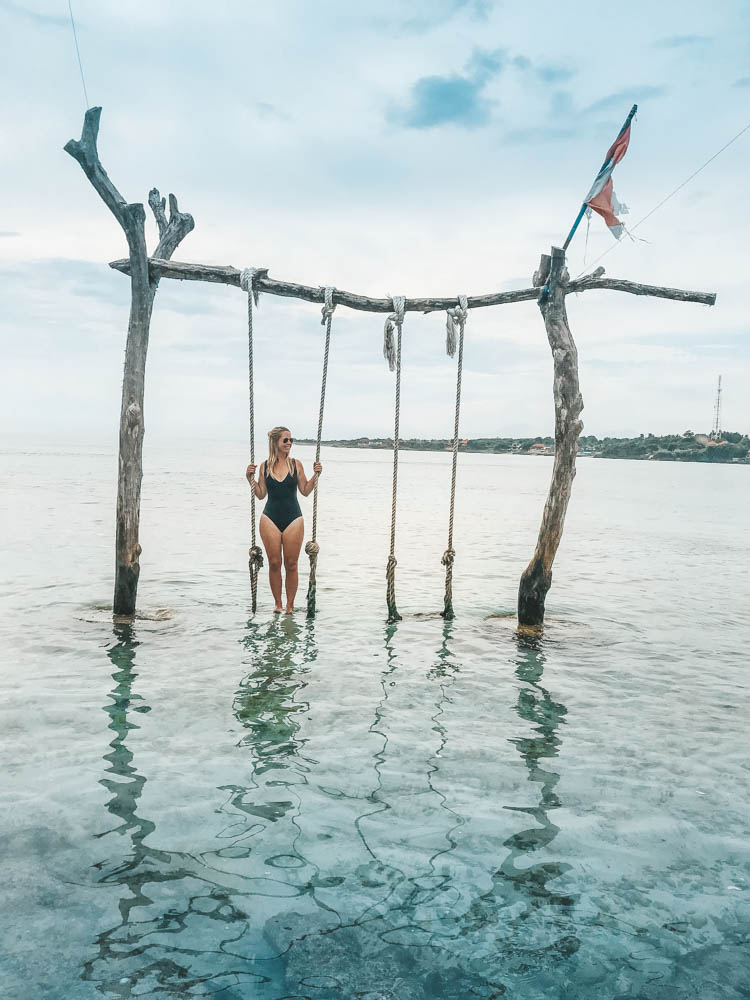 Have you visit any of these beach clubs at Nusa Ceningan, which one did you like best?
Don't forget that you in this blog post can read about what to see, do and eat at Nusa Lembongan island. 
Happy Travels!
// Charlotte