In collaboration with Visit Tirol. 
The Best After Ski Places in St Anton, Austria
In addition to having a huge selection of ski slopes in St Anton that are absolutely incredible and which you can read more about in this blog post, St Anton also offers a lot of after ski places, some of them are located in the middle of the slope. In other words, there is a lot of legendary after ski places in St Anton and this is something you don't want to miss when you are here, I promise you! 🙂
I would say that St Anton has a clientele that is very young and that is noticeable, not least on the after ski places here. But of course, it also matter where you go, some after ski places are more mature than others. There are three popular after ski locations that are adjacent to each other, in the middle of the slope and of course I had to try them all 😉
Krazy Kanguruh
The most popular and legendary after ski place in St Anton I heard about before coming here, is called Krazy Kanguruh and of course I wanted to go here. Since it was early in the ski season when I was here (mid December 2018) it was not as high pressure as I can imagine that it is when the high season sets off. This is a targeted youth place that has its charm, definitely!
The place's motto reads: Don't be lazy, come on Krazy which permeates the entire festive atmosphere. Here you can read more about Krazy Kanguruh.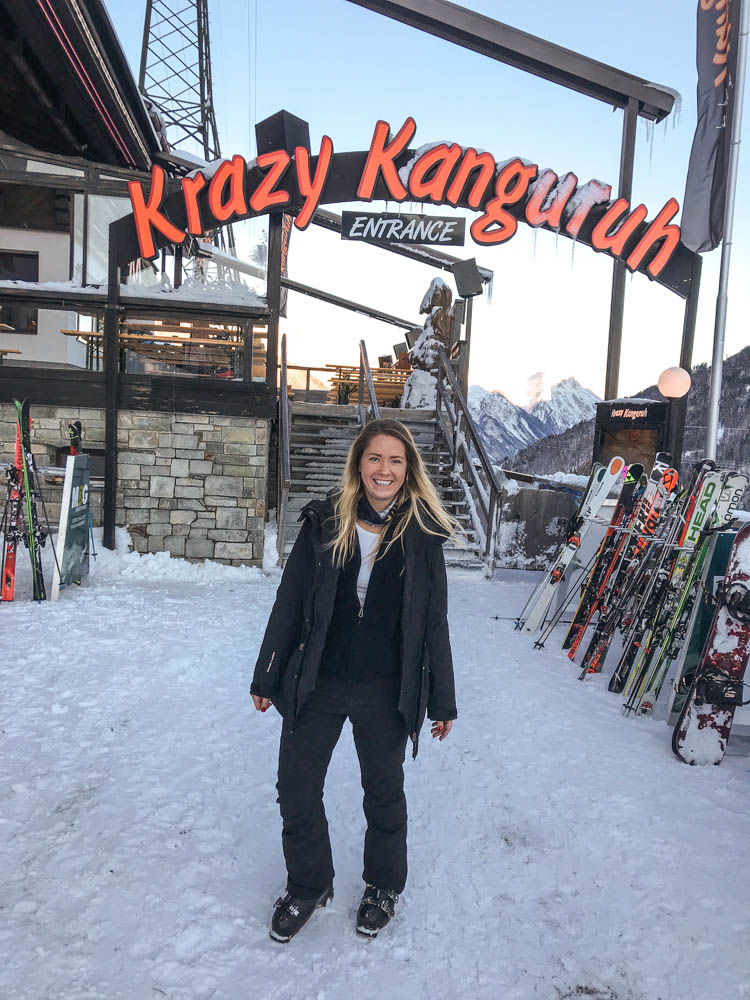 Taps
I was told that Taps is the after ski place that applies on Thursdays. I understood immediately that this is where I should be, because I was in St Anton on a Thursday. Going to Taps from Krazy Kanguruh (which is only 5 meters apart) I got a shock of how people run after ski for real here in St Anton.
It was full house, the smoke machine was running, a DJ was standing in his booth and played music at the highest volume, the bar had after ski prices which made it crowded there. Finding a table was not easy, but it ended up with a little elbow fighting. Nice to get rid of mittens, hat, scarf, helmet and ski goggles not to mention the jacket. There is a lot to be taken off and kept track of so it was nice to be able to sit down and relax for a while. This is what after ski is about, the feeling and the mood among all the young people in here. I couldn't have had a better after ski experience in St Anton!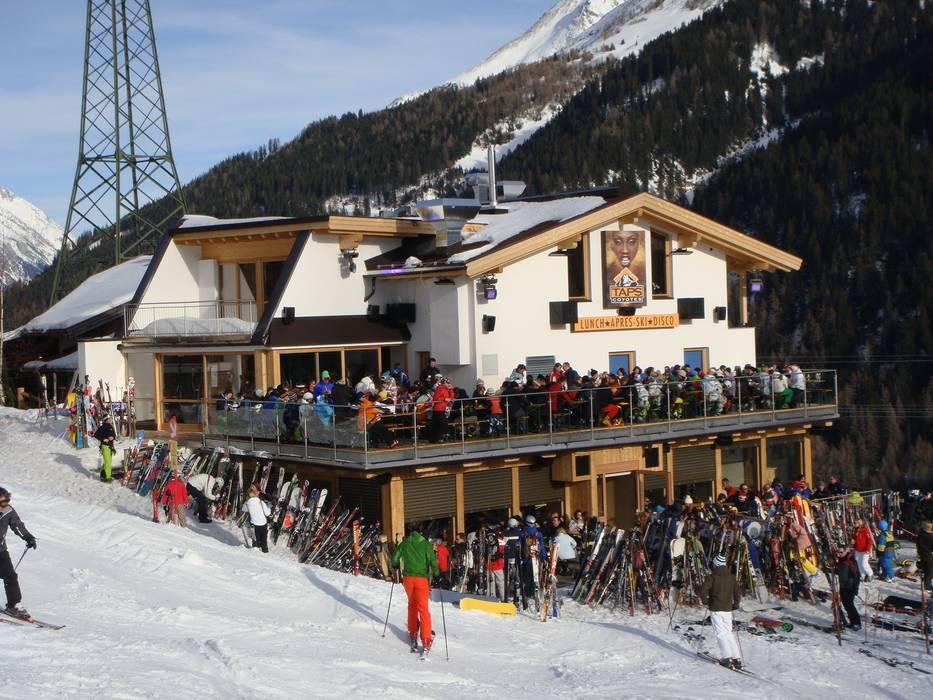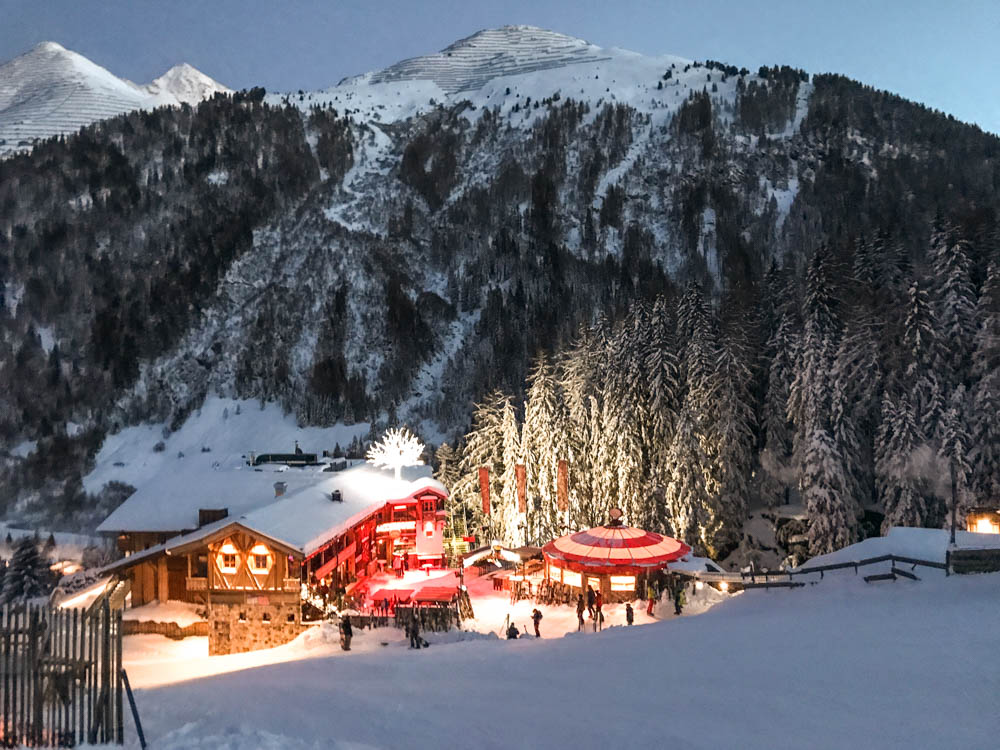 Mooserwirt
A couple of hours later I went out into the cold and the fresh air to put on the skis and went down the slope to the next after ski place, Mooserwirt which is a classic after ski place for more older audiences than Taps. Here you will get a mix of umpaumpa and disco. The Mooserwirt is also located in the slope, just like Krazy Kanguruh and Taps but just above the village. However, it is far enough up on the hill to be able to get here from the village by foot so I recommend passing by here when you ski down the hill if you are on your way home.
As I said, here the clientele is much higher in age, it felt more "mature" for me. Taps were fun in its own way with a lot of young people. Mooserwirt is really special in its way with adults and a singing karaoke DJ. Here you get English music that is dubbed to German, something that sounded very special in my ears but definitely an experience out of the ordinary! Here you get the Austrian "apres ski" atmosphere at absolutely the highest level and is definitely a must to visit 🙂
Here you can read more about Mooserwirt after ski.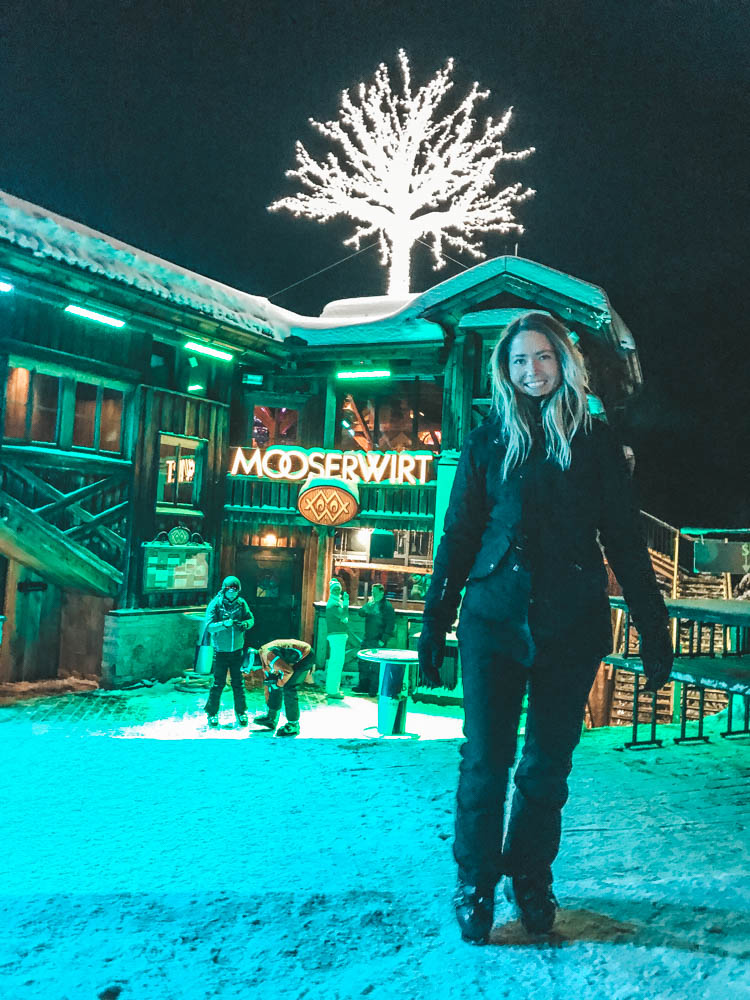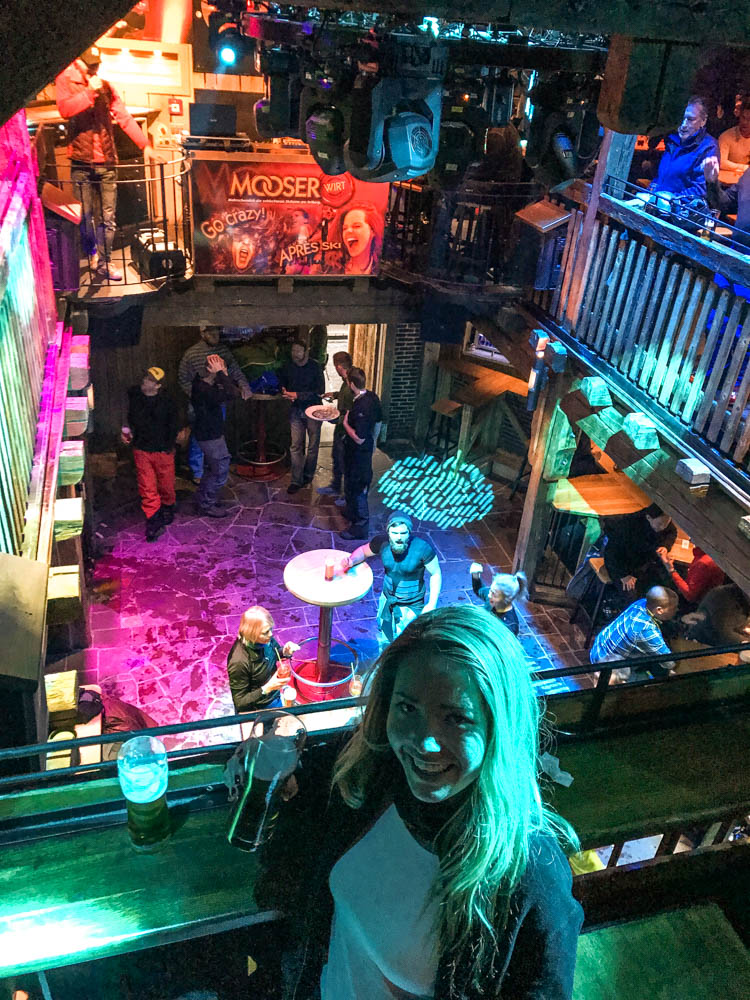 If you want to know more about St Anton, its ski slopes or which hotel I recommend to stay at, you can click on this link to get a massive blog post about my recommendations and experiences from St Anton!
Happy Travels!
// Charlotte
#feelaustria
#lovetirol