In collaboration with Visit Tirol. 
Hotel Post in Ischgl, Austria
During my stay in Ischgl I stayed at Hotel Post, which is a family owned 4-star hotel located in the middle of the pedestrian street in Ischgl village. In this post you will read an hotel review based on my experience I had of staying at this hotel 🙂
Hotel Post in Ischgl is a luxurious, stylish, elegant and very warm- hearted hotel, located centrally in Ischgl, just a few meters from the Silvretta cable car and is suitable for both couples and families with children. The atmosphere of the hotel invites you to subtle luxury and will make your stay in Ischgl unique.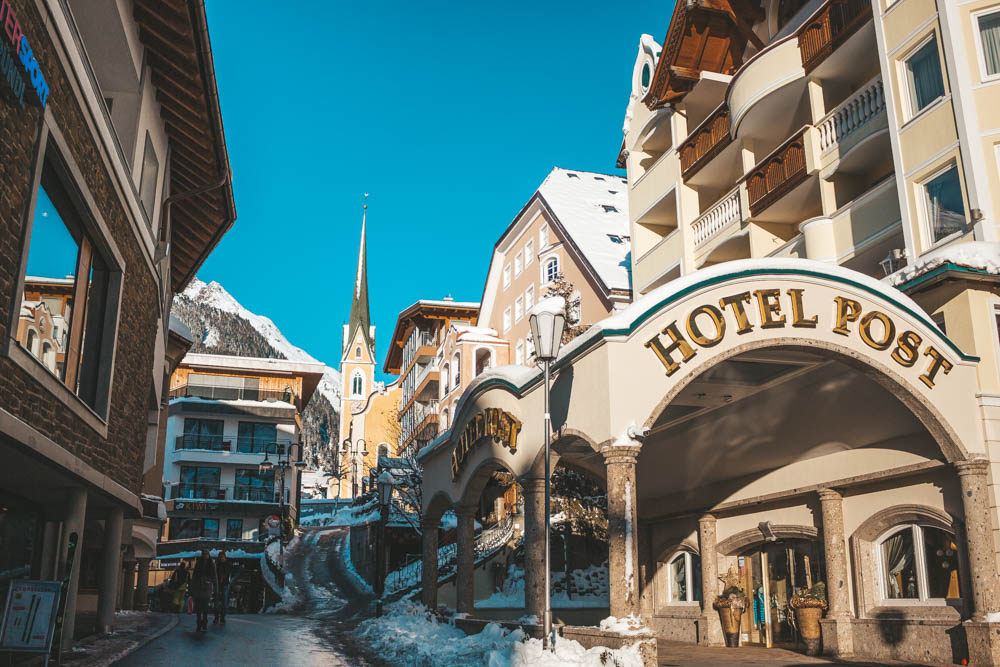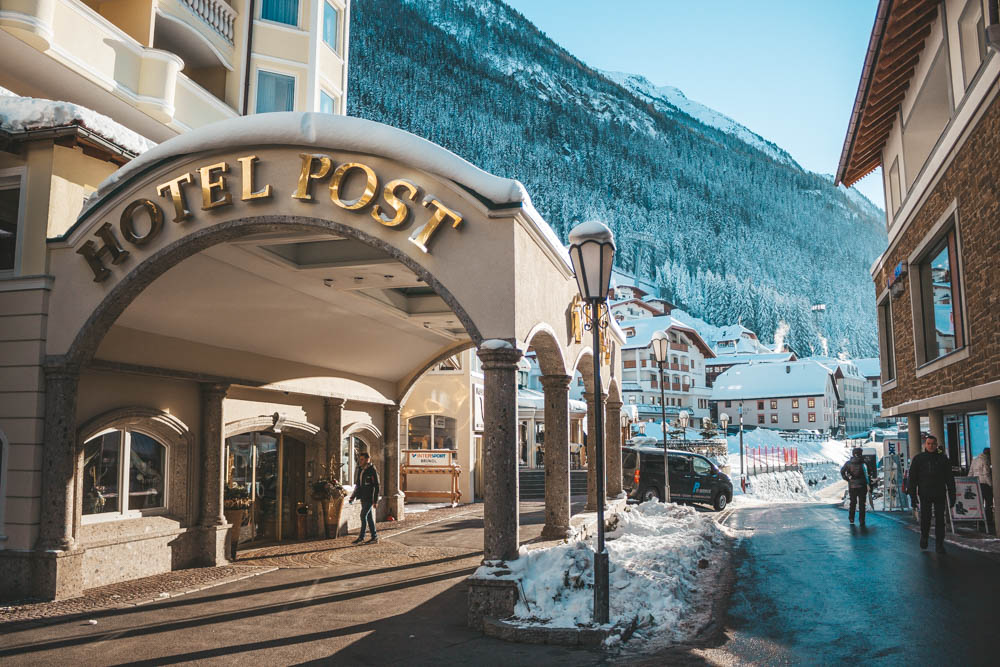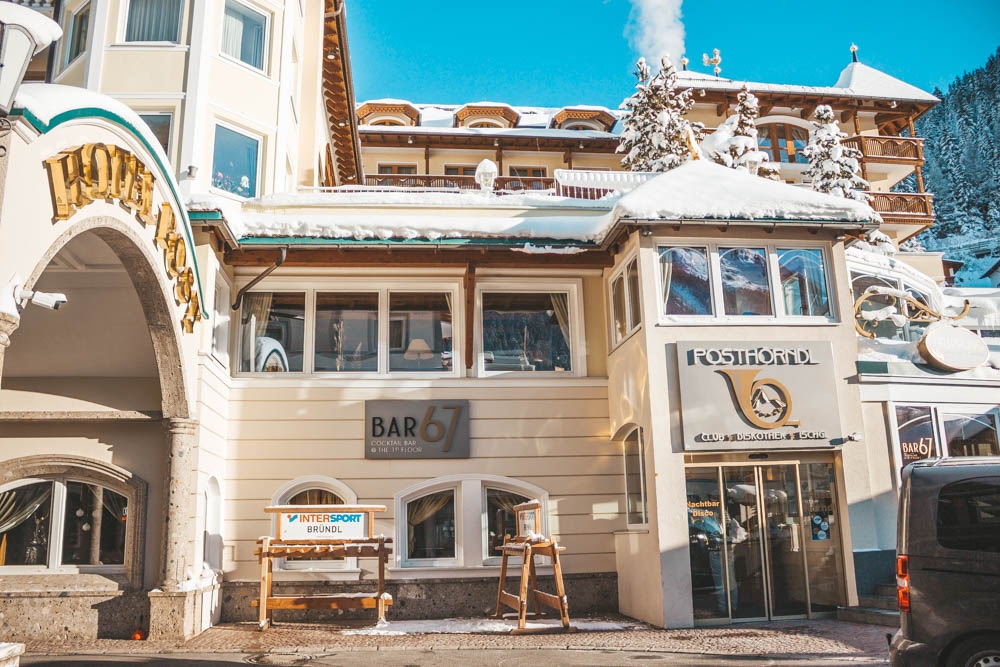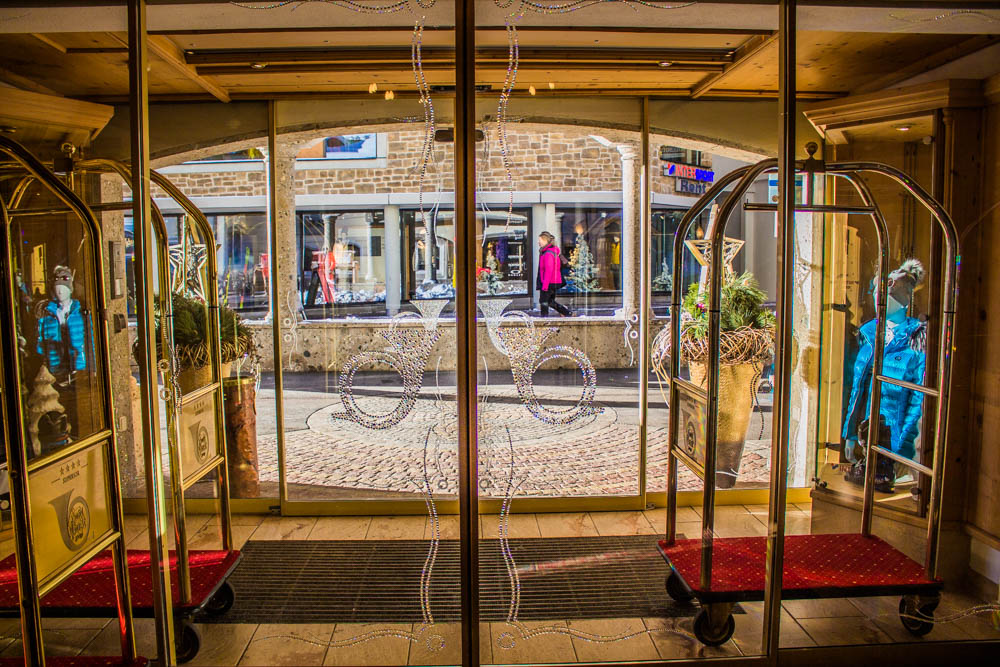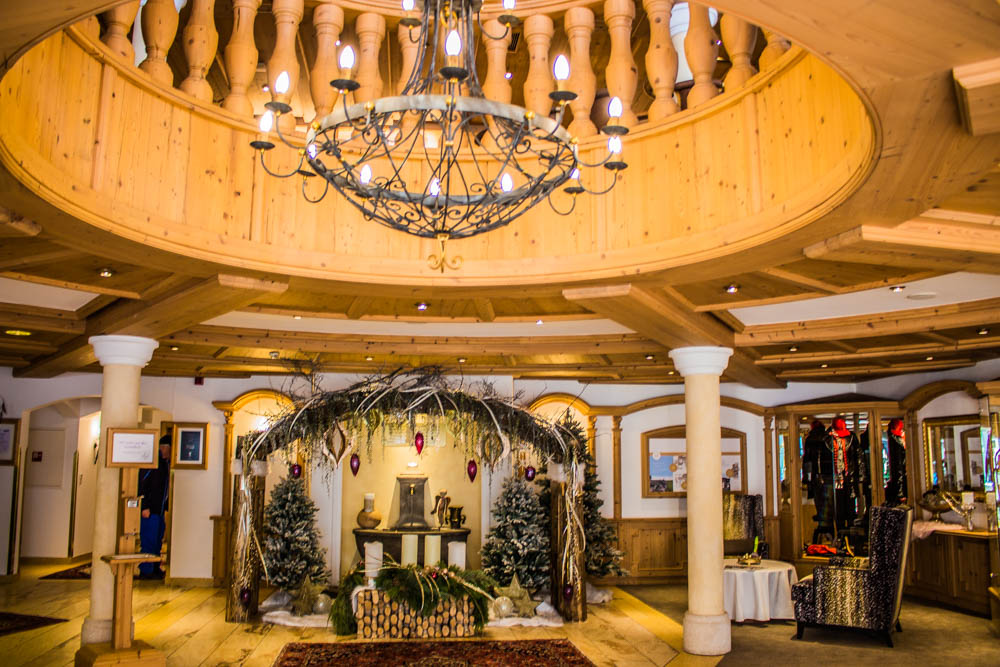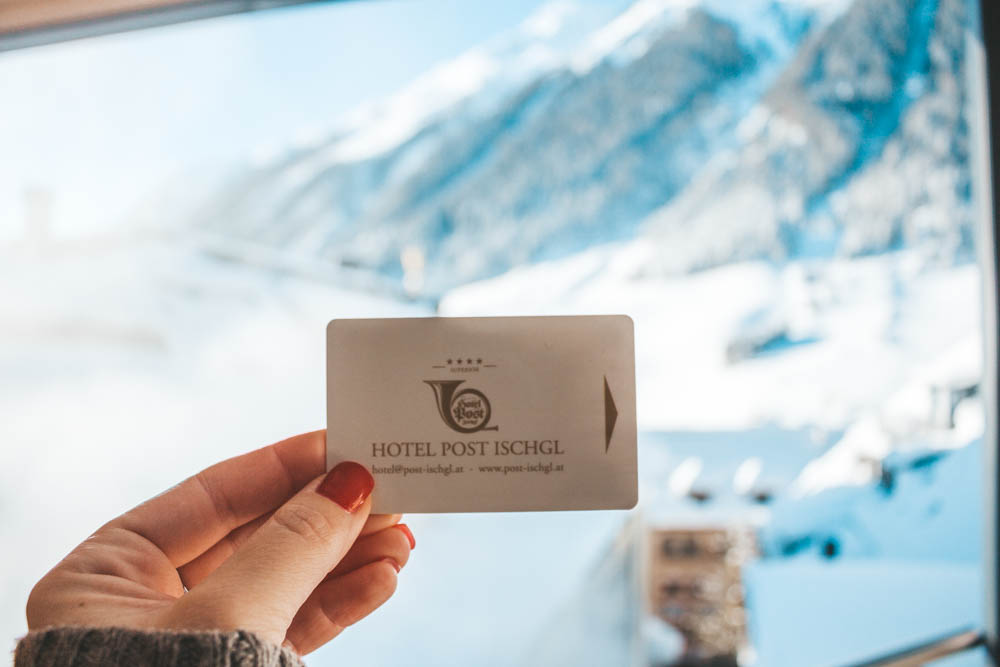 Apartment Hotel
I stayed in one of the Hotel Post spacious apartments, whereupon the apartment I stayed in had two bedrooms with attached bathroom and balcony. In addition to that, my room also had an extra large bathroom with both shower, bath and a sauna! Something that is worth knowing with the apartments at Hotel Post is that they are located in a separate building next to the hotel itself and is a bit tricky to find. However, the hotel is in a perfect location and you can ski down directly from the ski slope and stop at the hotel entrance and then sit down on their terrace and enjoy a glass of wine in the sun.
My Bedroom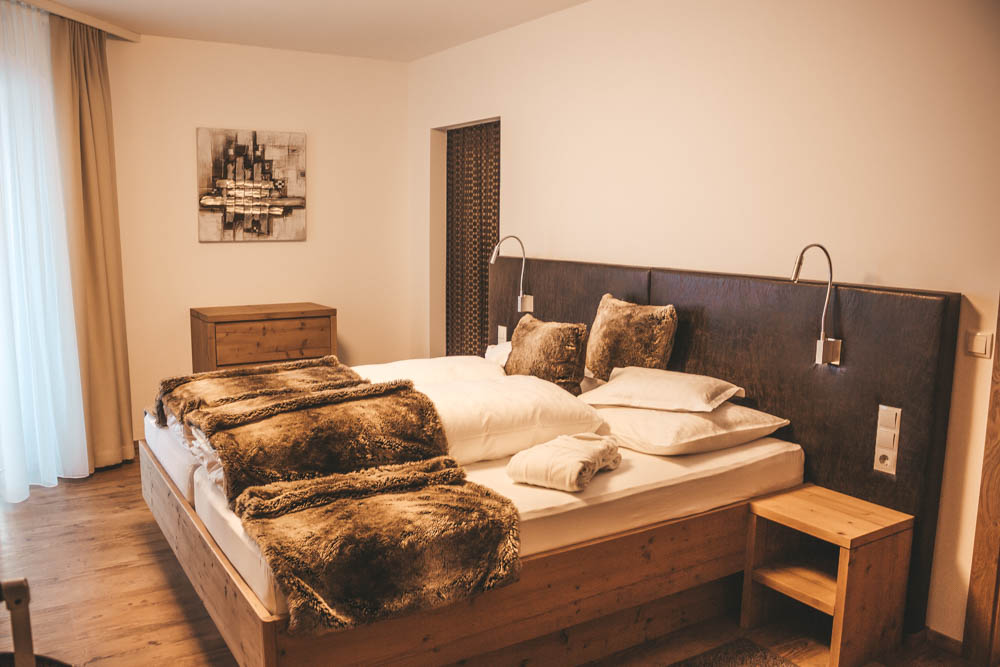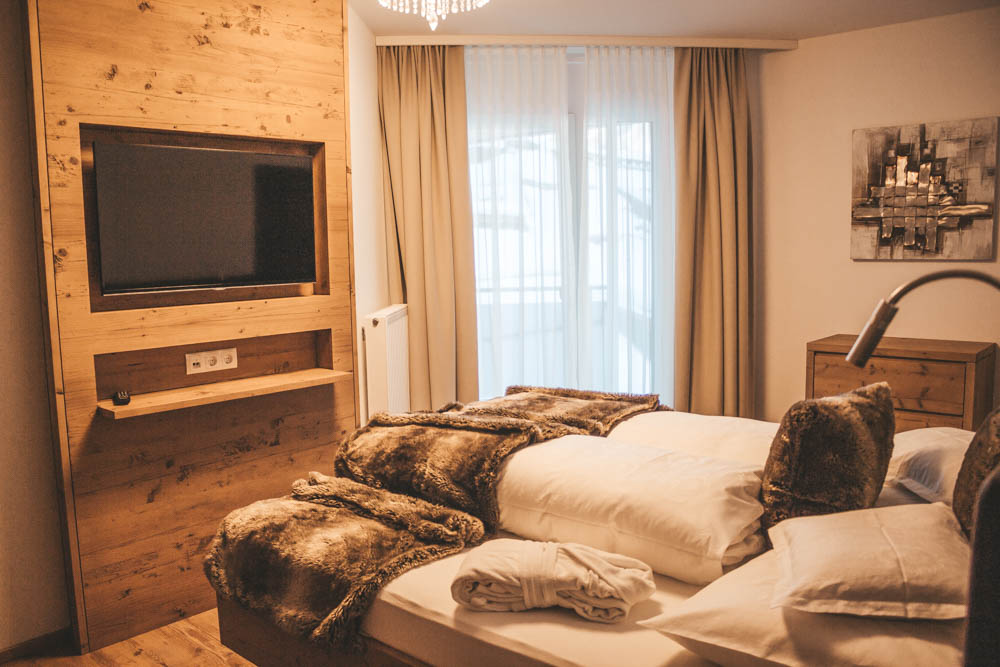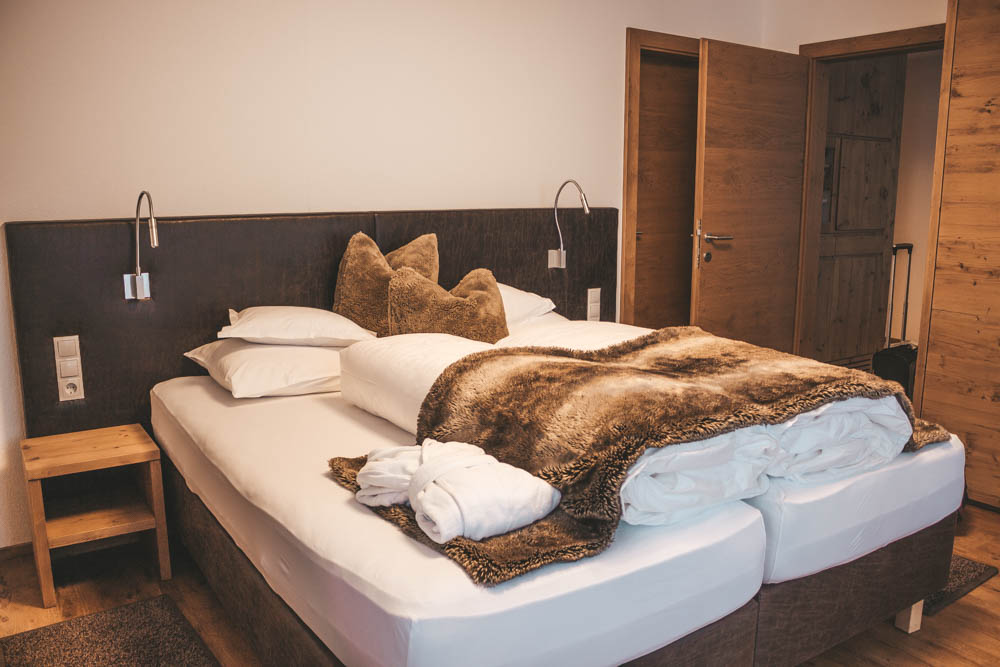 The Bathroom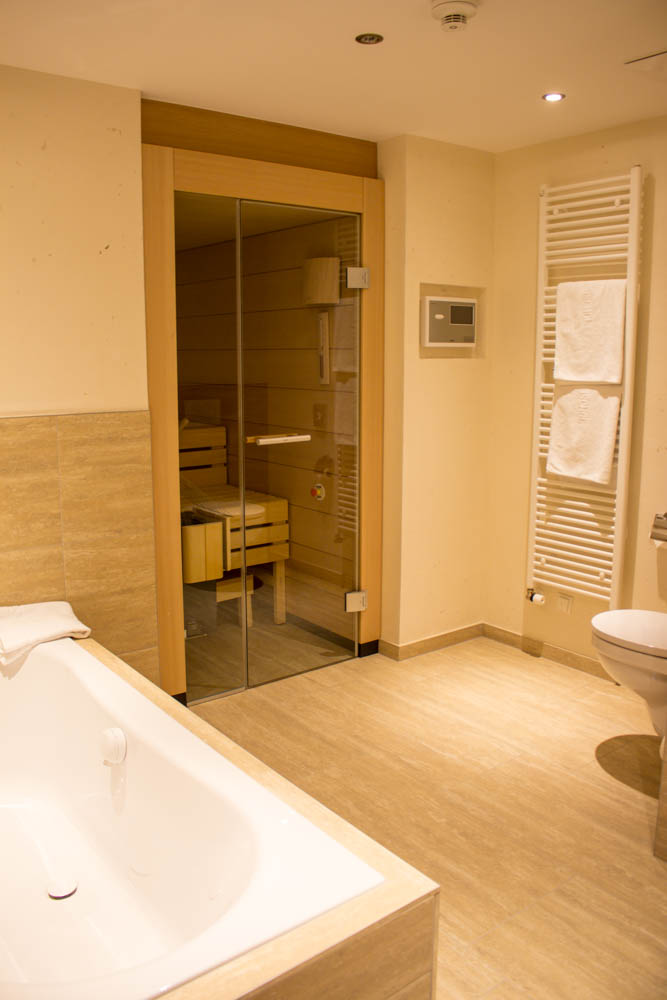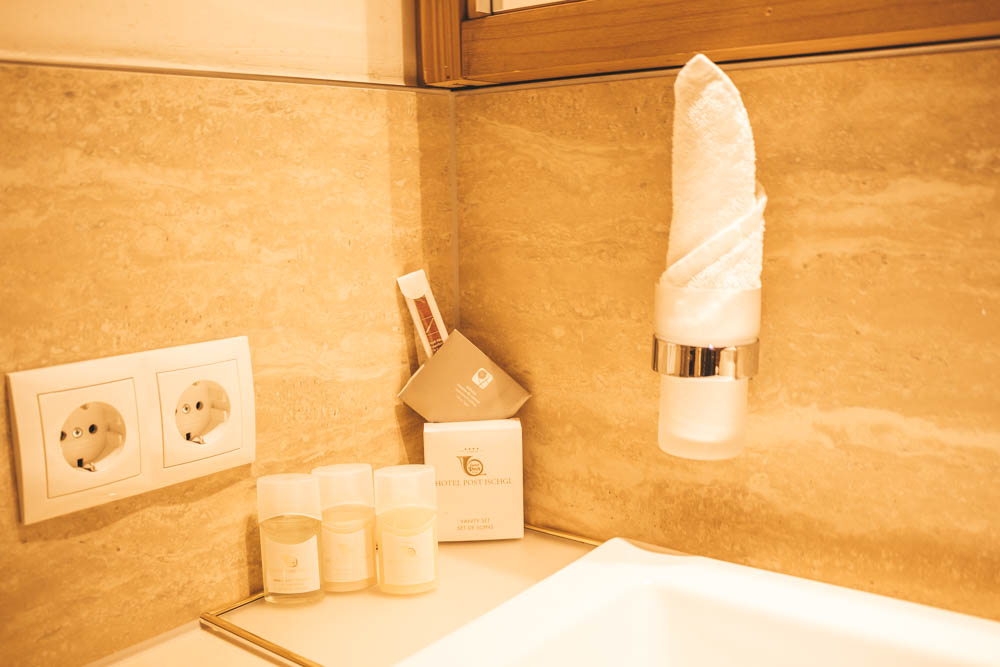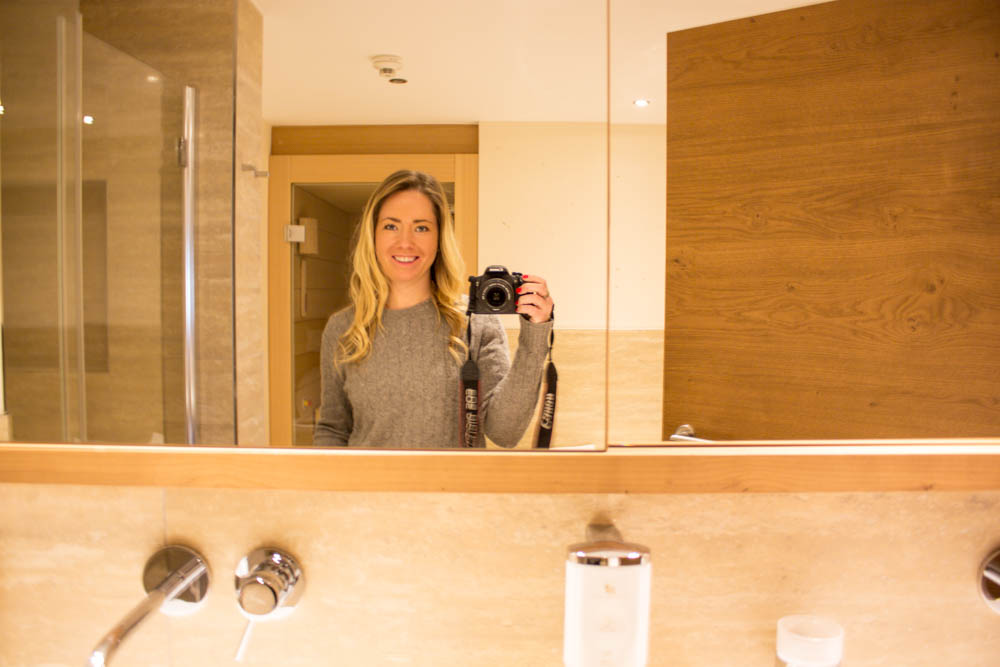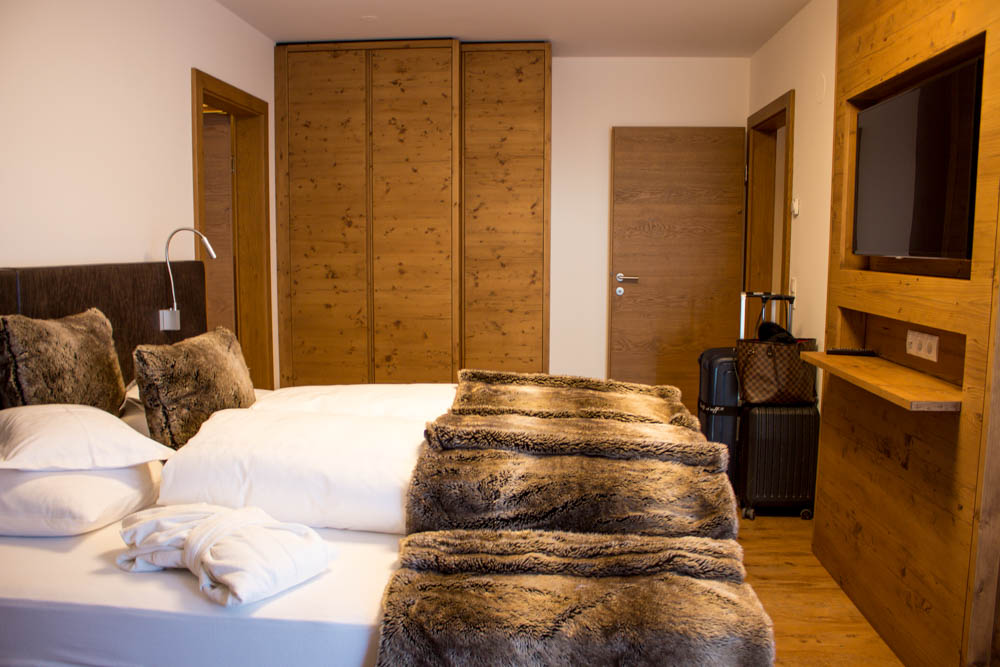 The Balcony from my room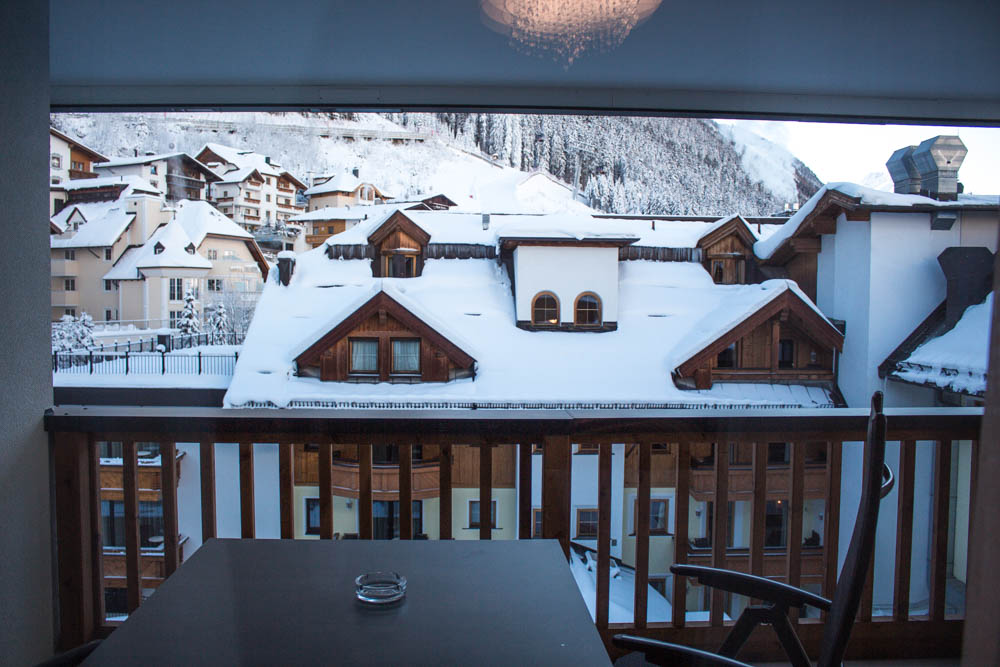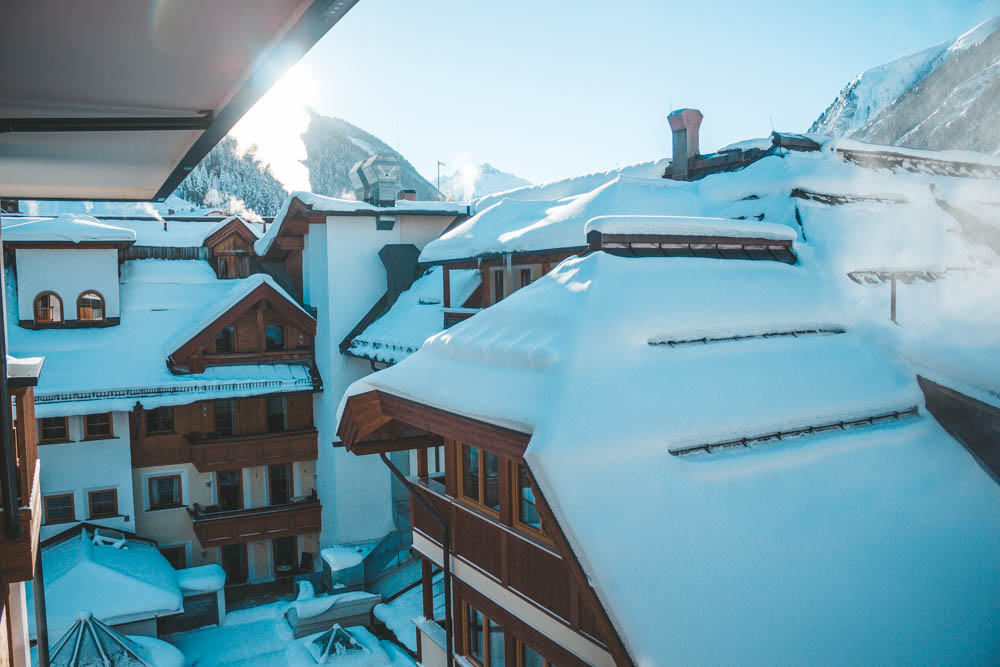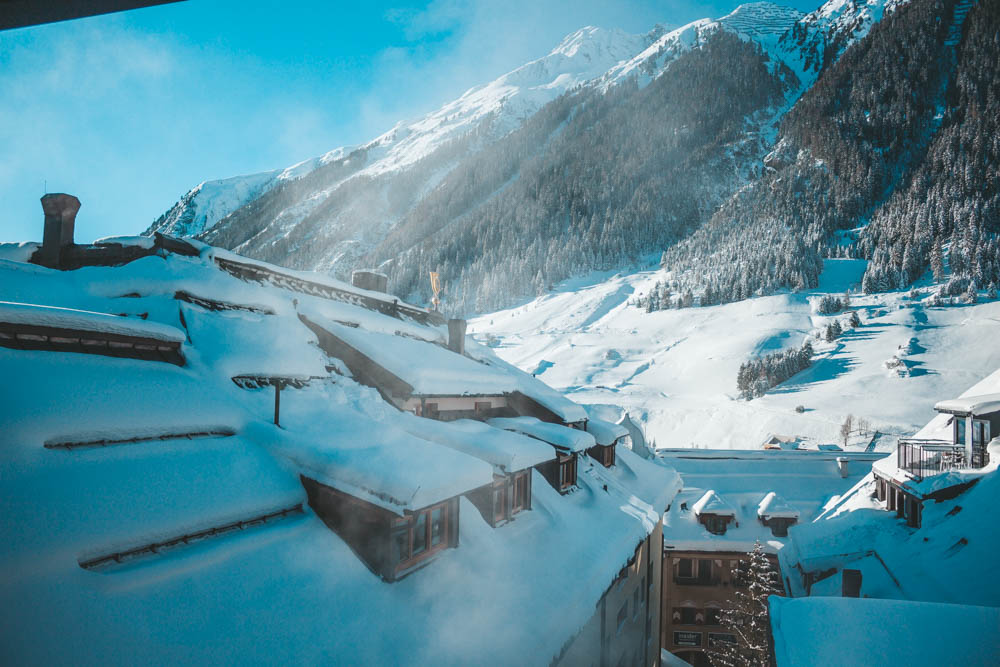 The kitchen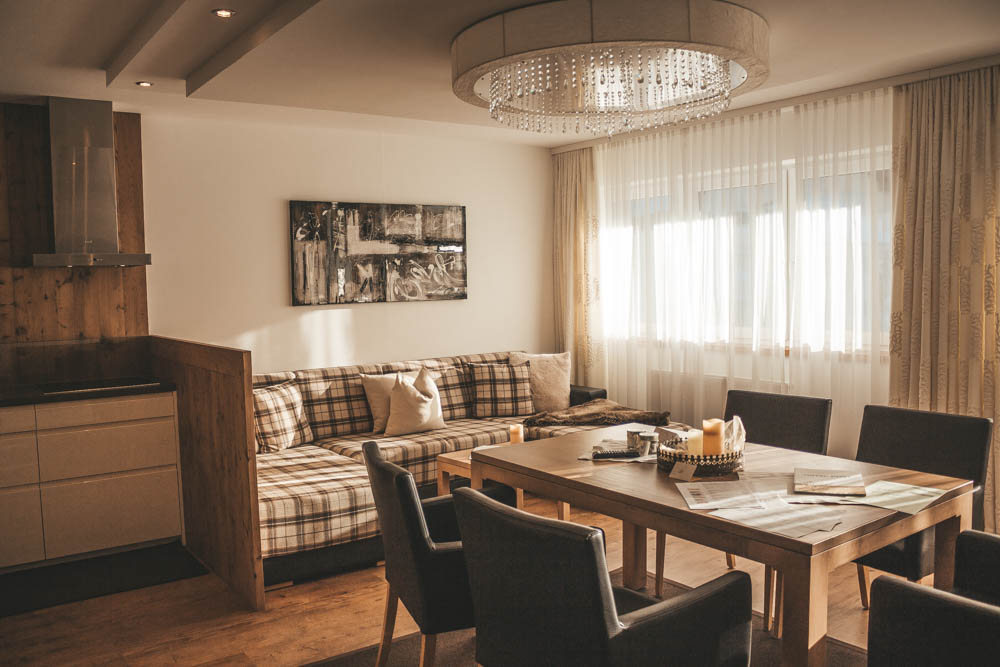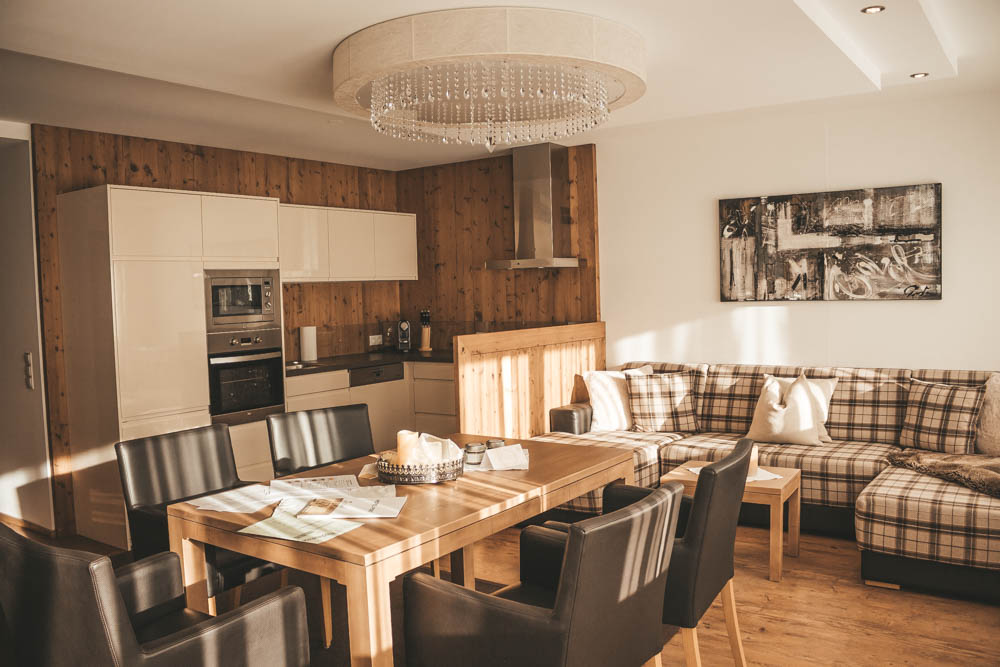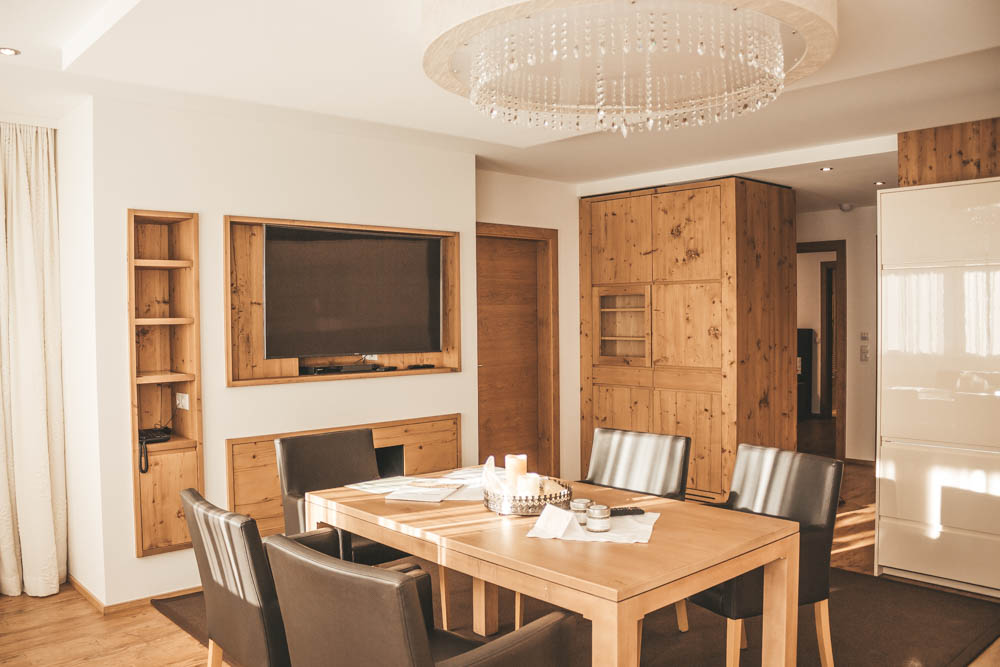 Spa section
Hotell Post has a large spa area with both an indoor pool and a heated outdoor pool. The 1,000 m² spa area features several saunas, a modern gym, a large conservatory and massage benches. The indoor pool has a channel with strong water currents and a waterfall.
New for this year is that the hotel also has a heated outdoor pool that was really cool to swim in. You step into the pool indoors and then you need to open the glass doors by setting up your hand against a sensor that feels you want to open the doors. The glass doors are automatically opened and you can swim out in the cold, something I have never done before. It was a different feeling to breathe in cold alpine air while swimming in a warm pool.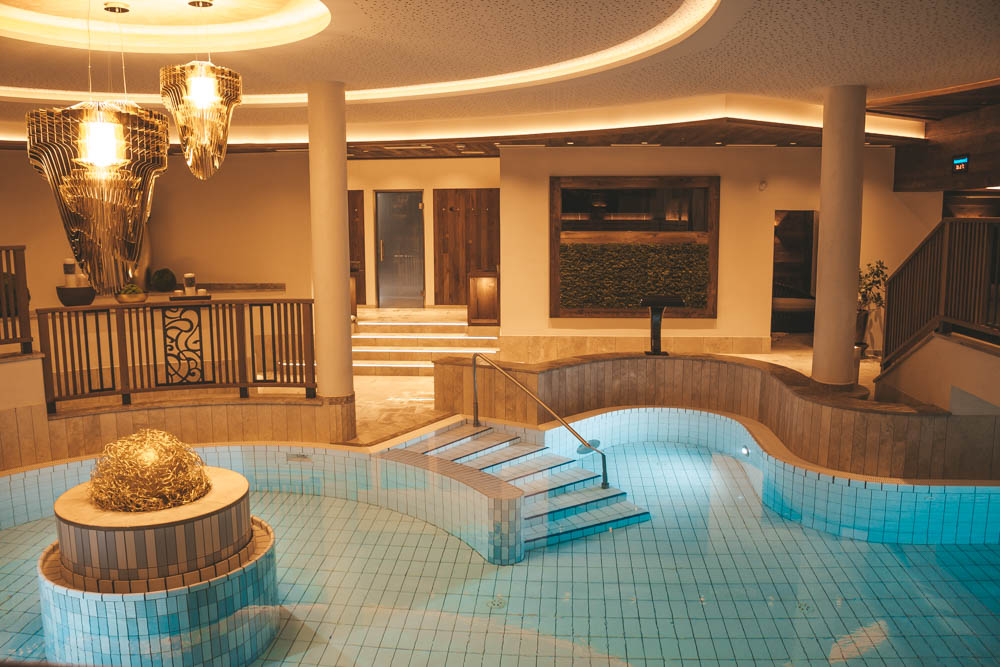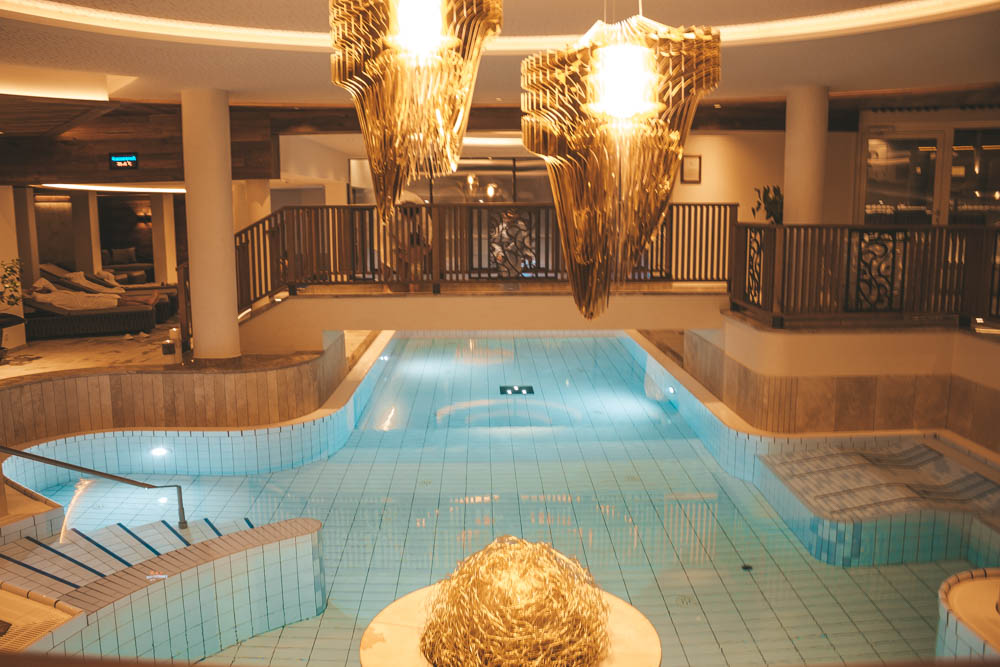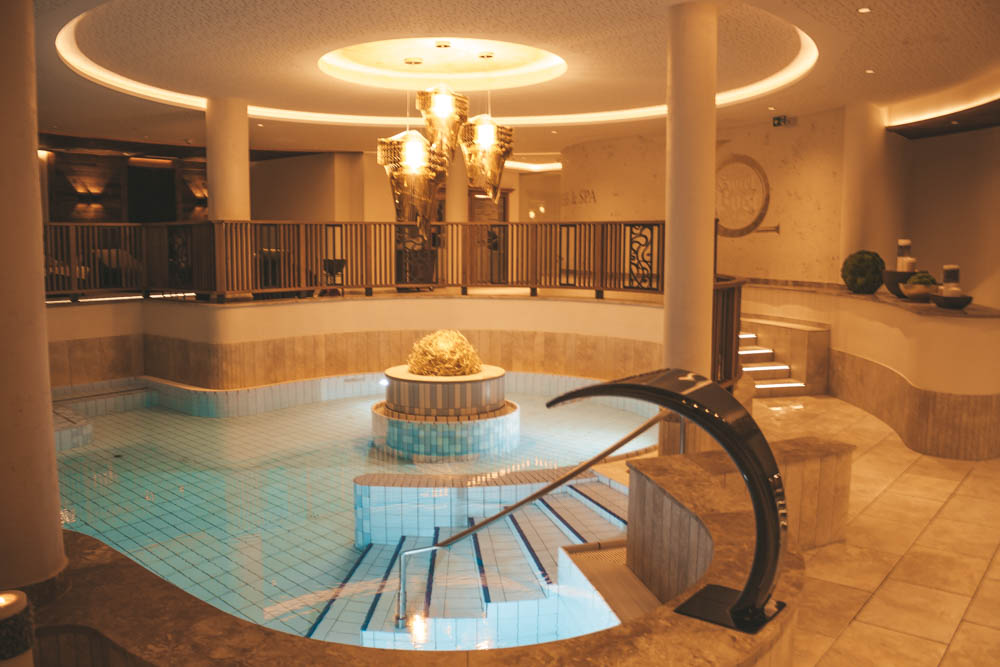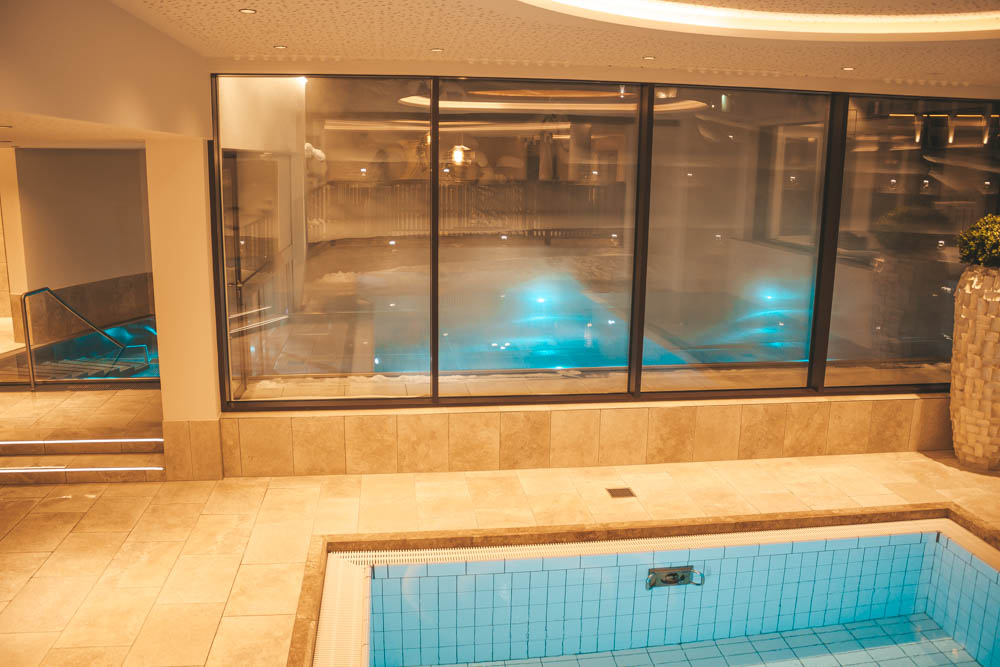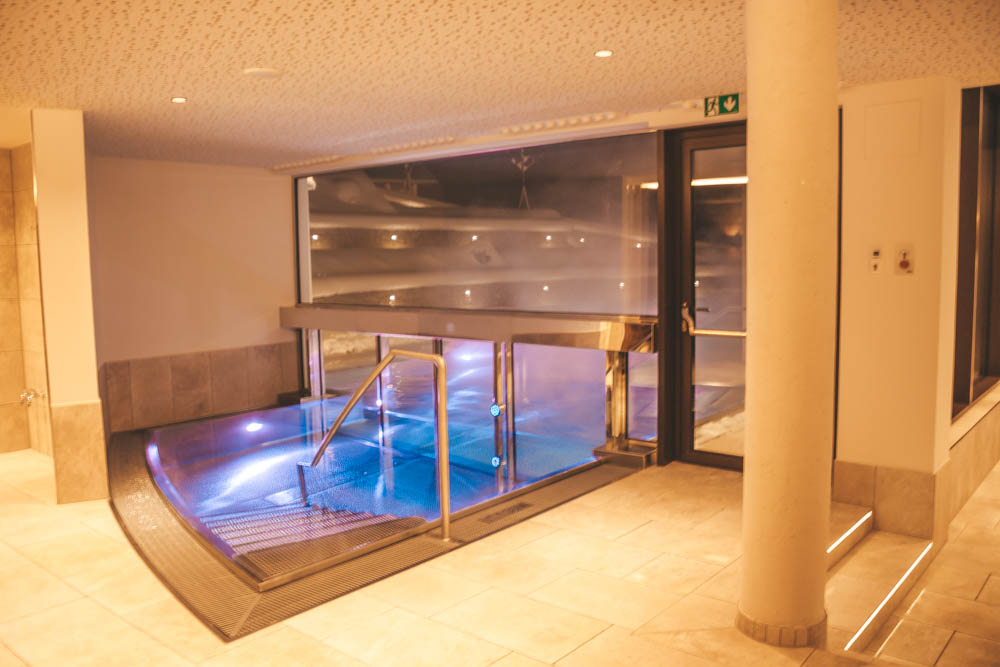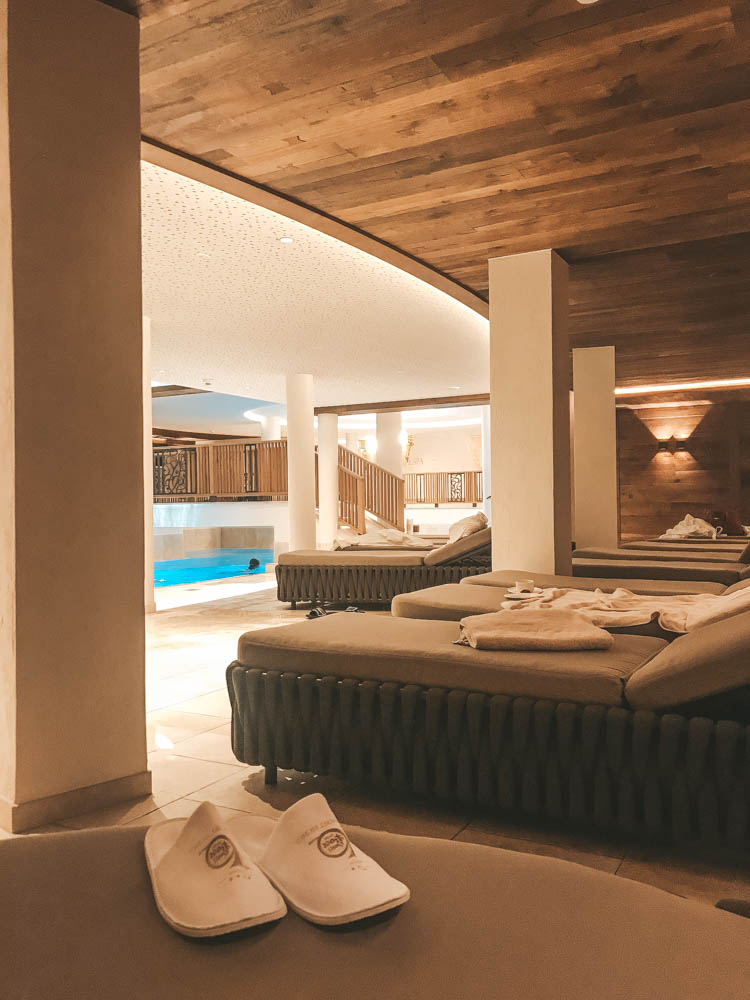 Half board at Hotel Post
I had half board when I was staying at Hotel Post, which included a large breakfast buffet with a selection of organic products, afternoon snacks (winter only) and dinner. For dinner there are a number of different set dishes to choose from and a salad and cheese buffet. It was really good food in this hotel I must say! 🙂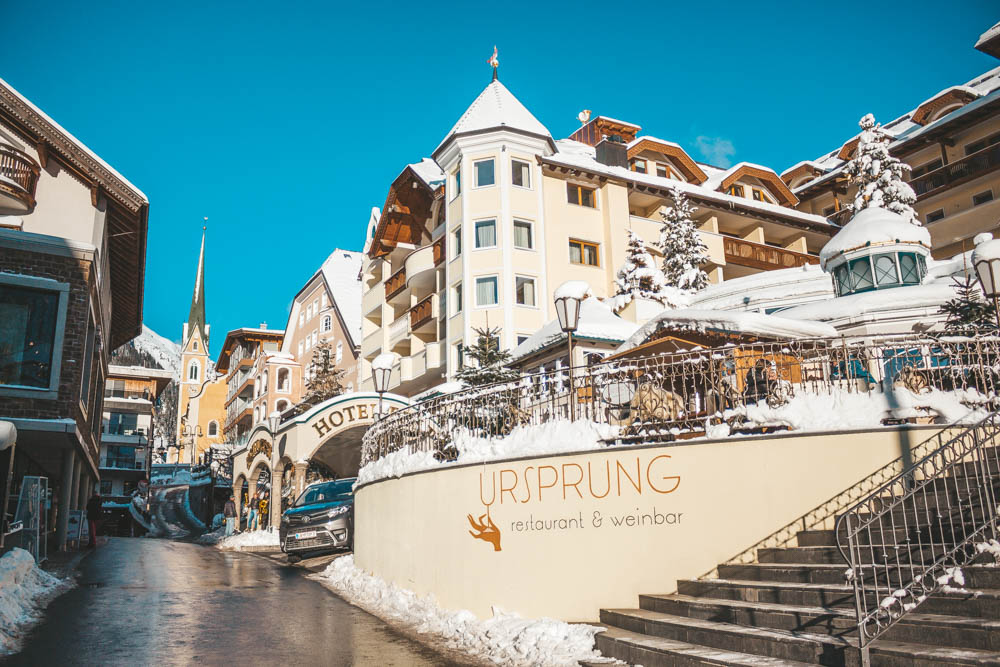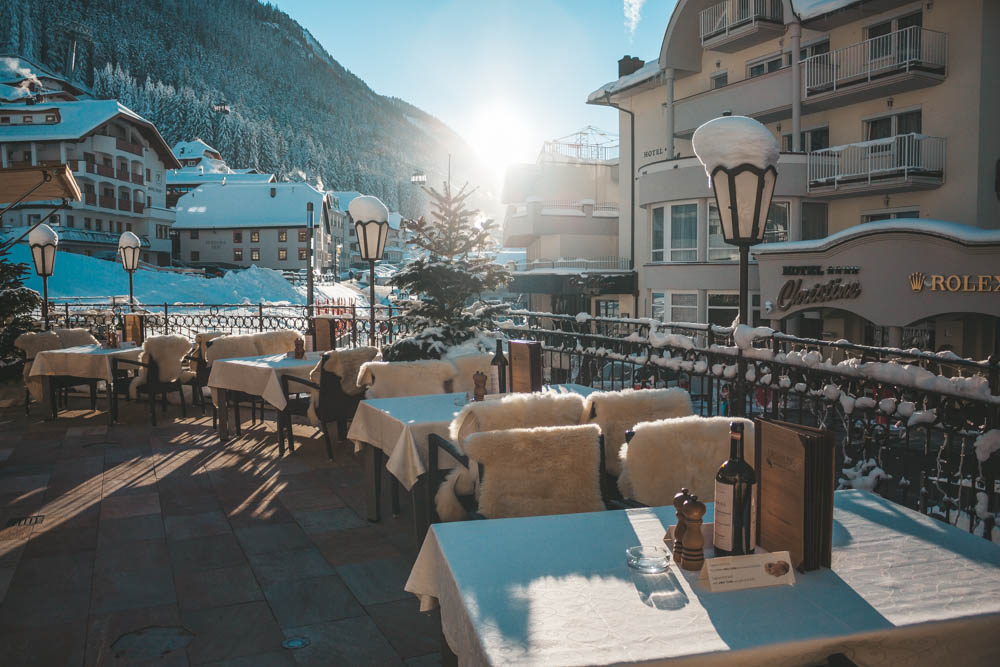 Evaluation
Whether you are in a group, as a couple or with your family, there is a wide range of hotels and apartments just as it should be in a ski resort. I can really recommend staying at Hotel Post in Ischgl, a truly superb hotel that I will be happy to return to next time I visit Ischgl! Have you possibly stayed at Hotel Post in Ischgl, what did you think go the hotel?
Would you like to read more about the hotel or maybe book a room already now, can you click on this link to get directly to Hotel Post website. 
Happy Travel!
// Charlotte
#feelaustria
#lovetirol