My Stay at Grand Hotel Duomo in Pisa
There are a lot of hotel options in Pisa.I stayed at the Grand Duomo Hotel. Which hotel is the best? Most affordable? Have the best location? There are few hotels that are very good, though with different conditions. Some hotels are super-luxurious and have a really good standard but are a little further from the "pedestrian street" where the Pisa Tower is located. Another hotel is quite okay but have no rooftop bar. So which hotel should you choose?

Grand Hotel Duomo in Pisa
The hotel I stayed at is called Grand Duomo Hotel in Pisa and I can really recommend this hotel! Not too expensive and quite alright standard. I compared at Hotels.com and booking.com and found the same room type for a better price on hotels.com. The hotel is right next to the Pisa Tower and has a roof terrace, which I appreciate a lot more than staying at a "luxury hotel". I traveled by myself so for me the standard was not a big deal this time, however, I managed to find this hotel for a very surprisingly good price!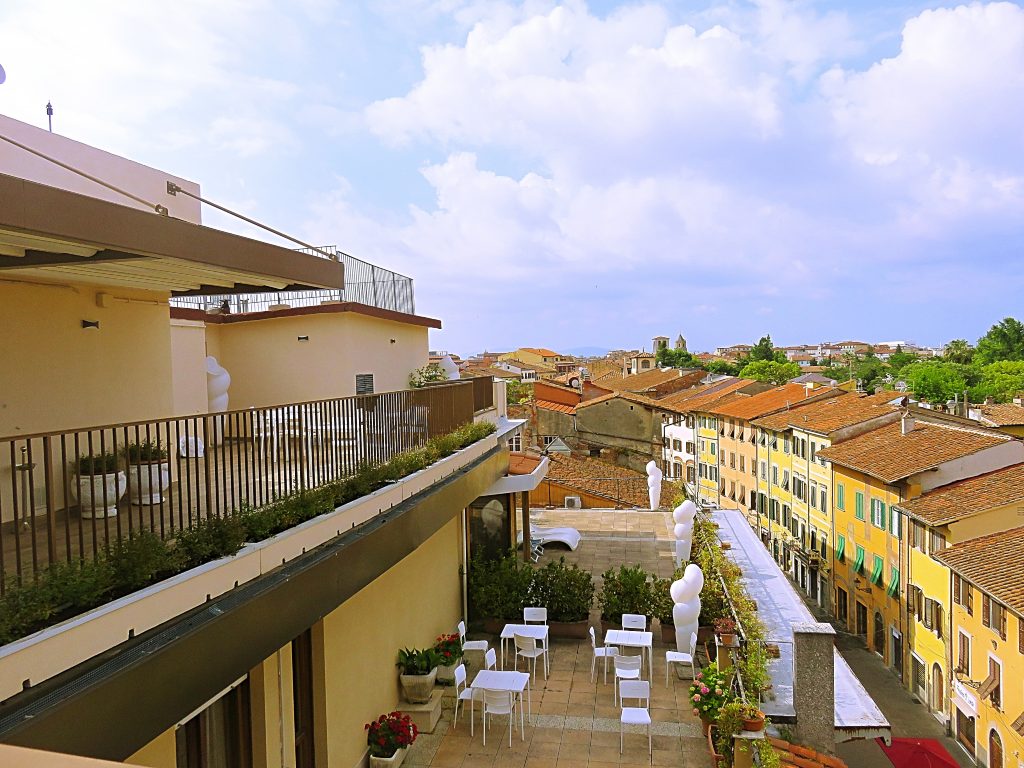 The view from my hotel room couldn't be better. I really got a super view and was very pleased! A Tip: When you book your hotel, always fill in the comments field if you have a specific request or want something special. I always do that and almost every time it works. This time I wanted a room with a view over the Pisa Tower and I got it!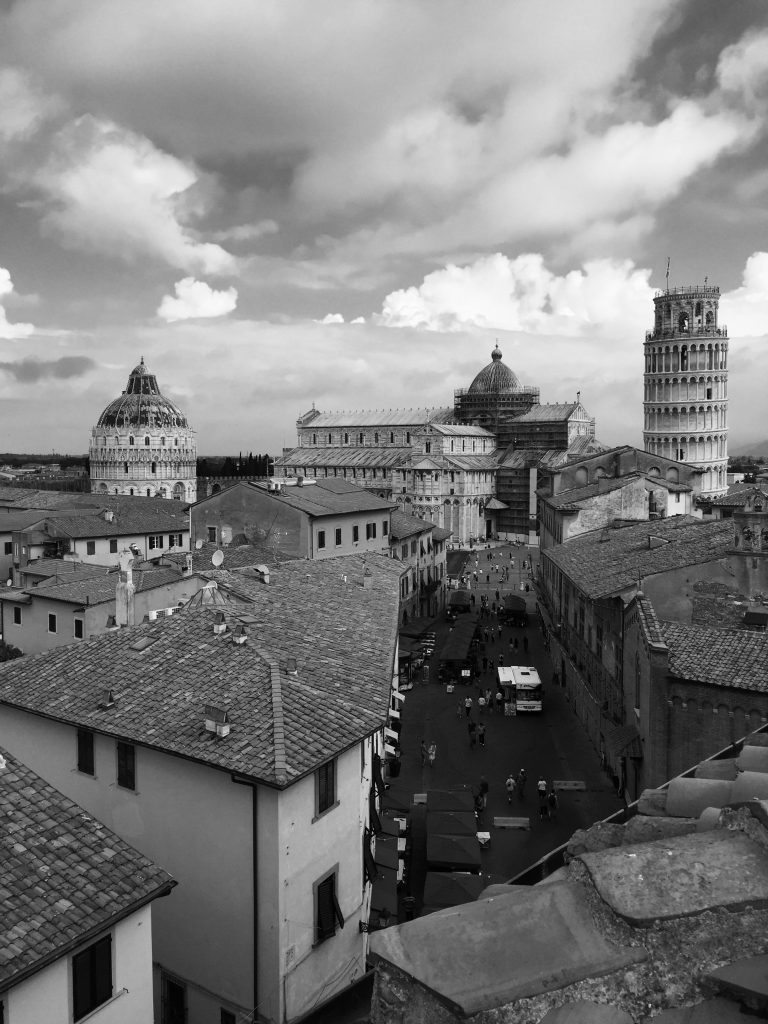 Breakfast was included every morning and this is the dining room where breakfast is served.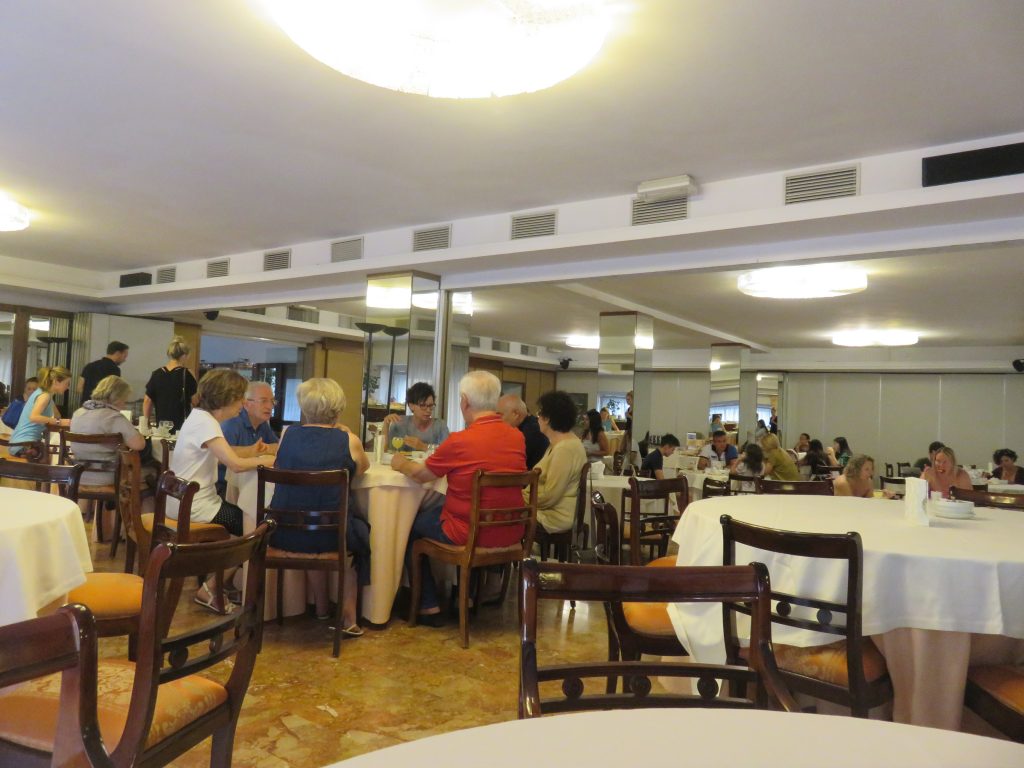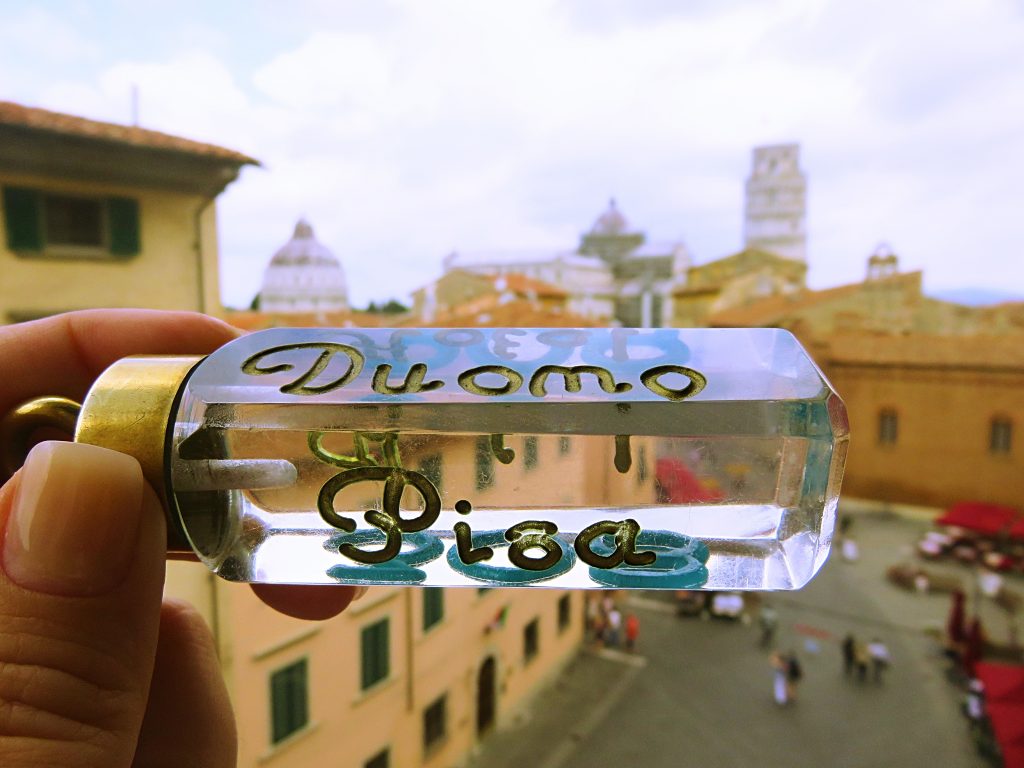 Why Grand Hotel Duomo in Pisa?
Why did I choose this hotel? Actually because of the terrace on the rooftop, if I'm going to be honest. I took the elevator up this afternoon and ordered a glass of sparkling wine and got some snacks to that. To come up here, to this terrace, is a must if you visit Pisa, whether you stay in the hotel or not you can actually come up here. Order something to drink and enjoy this beautiful view. It's so worth it (if you spend a night in Pisa and have time left).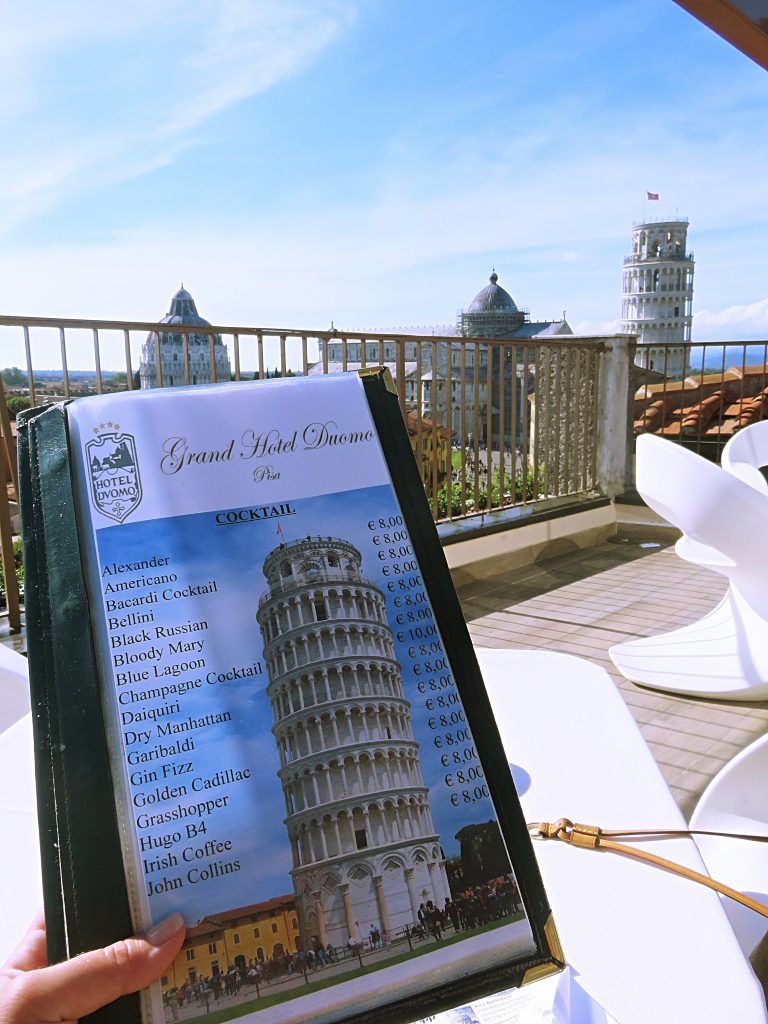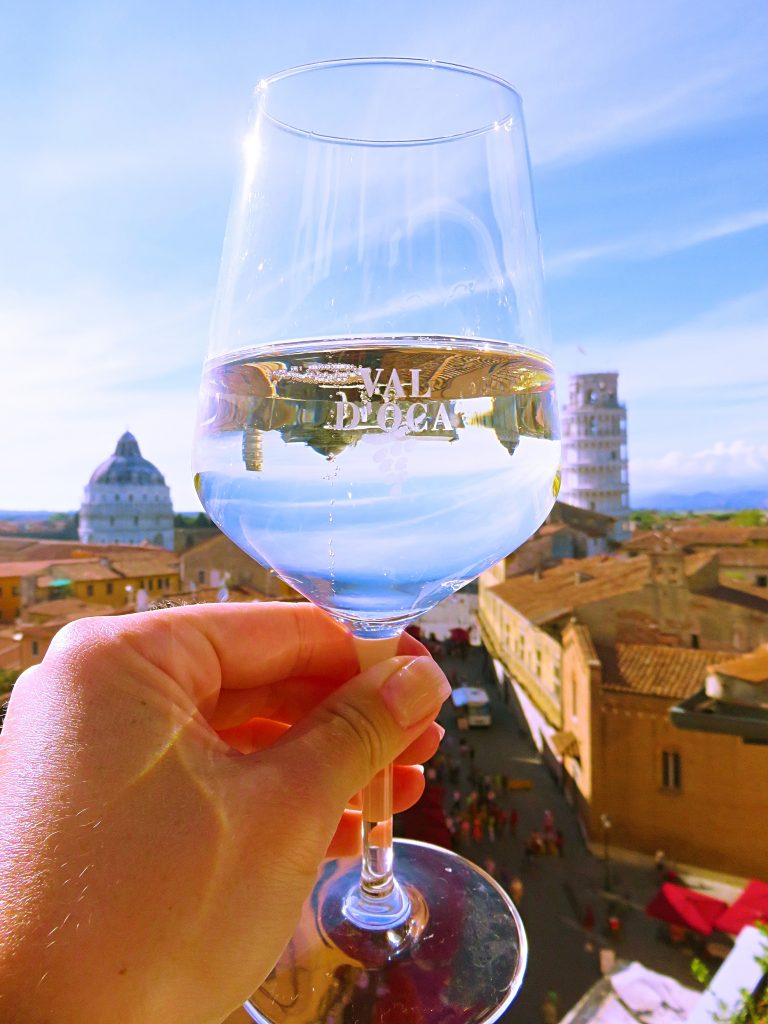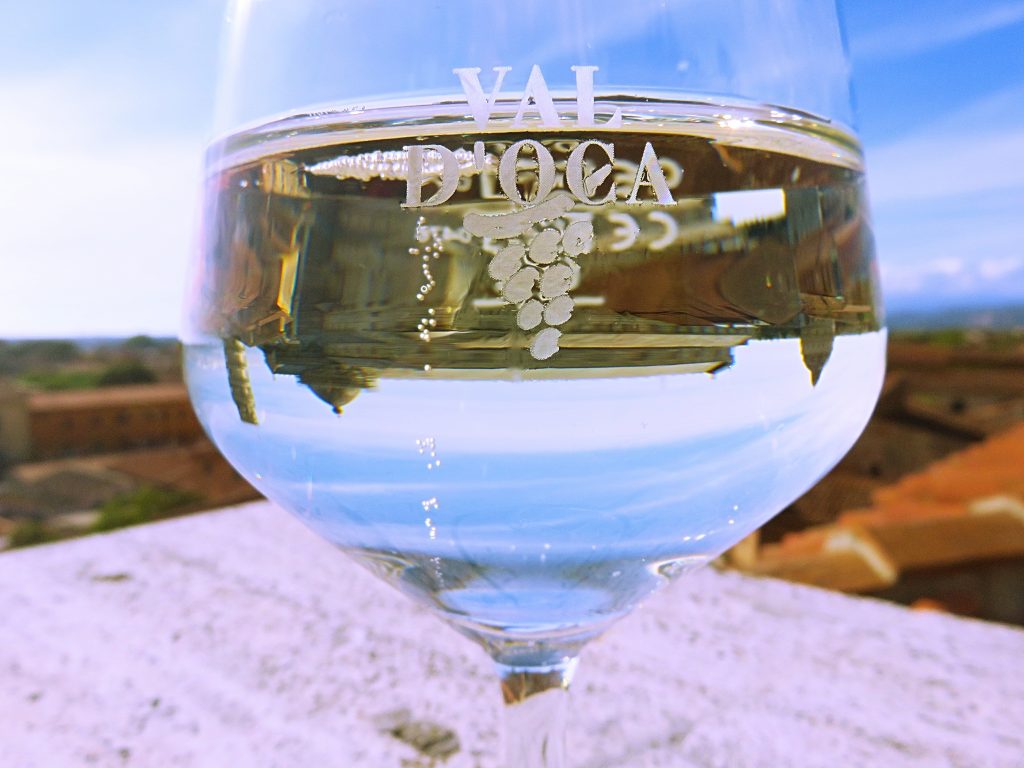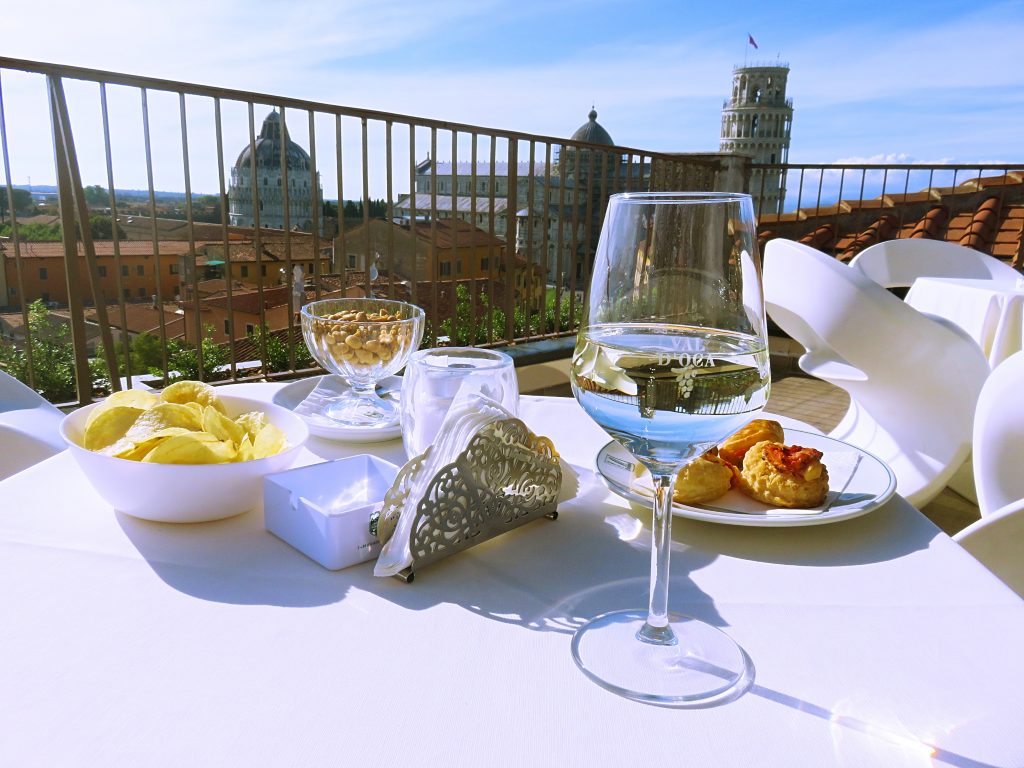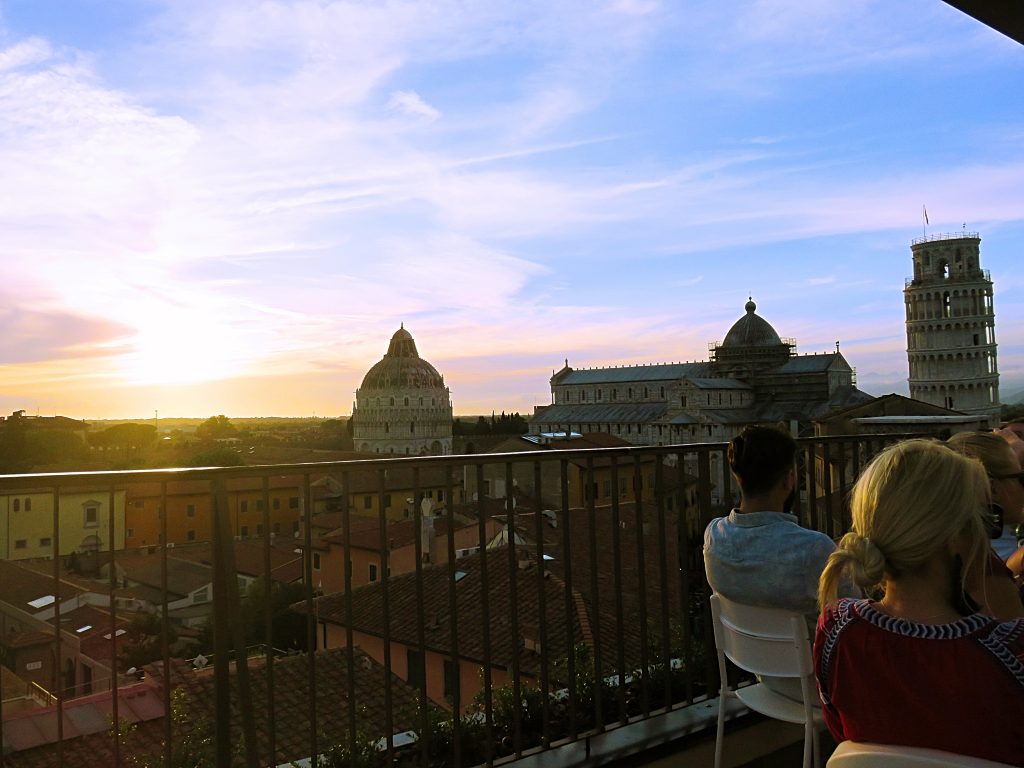 I'm just saying; The location, the location, THE LOCATION! 😀 It will not be better than this sunset over Pisa at the Grand Hotel Duomo.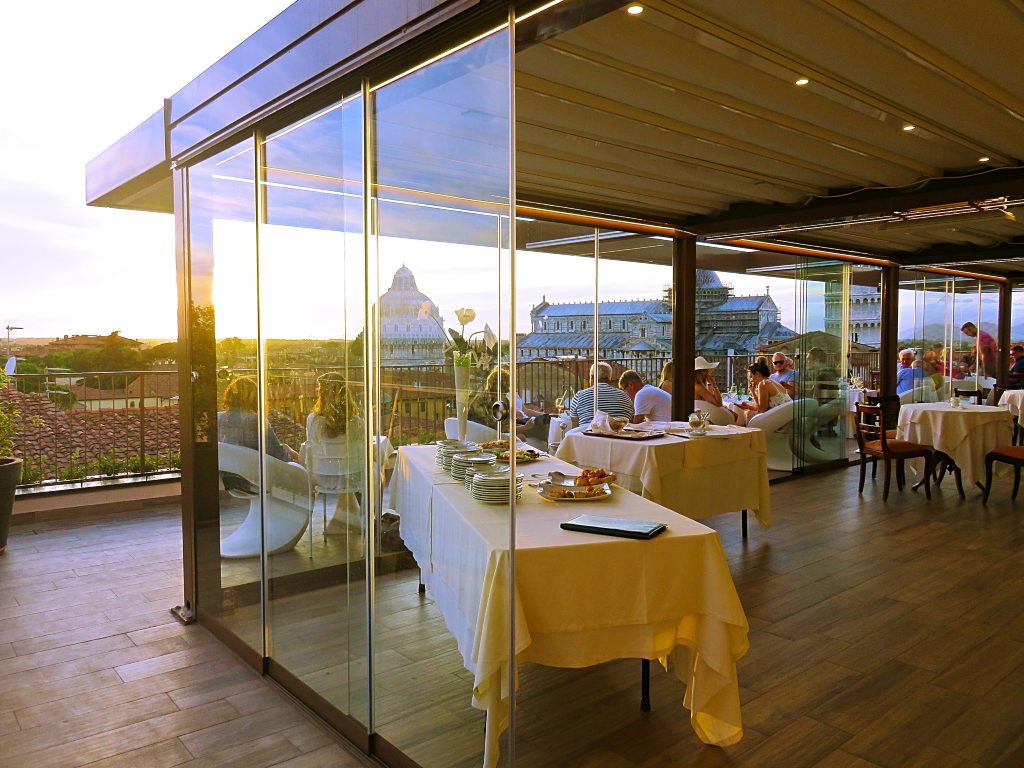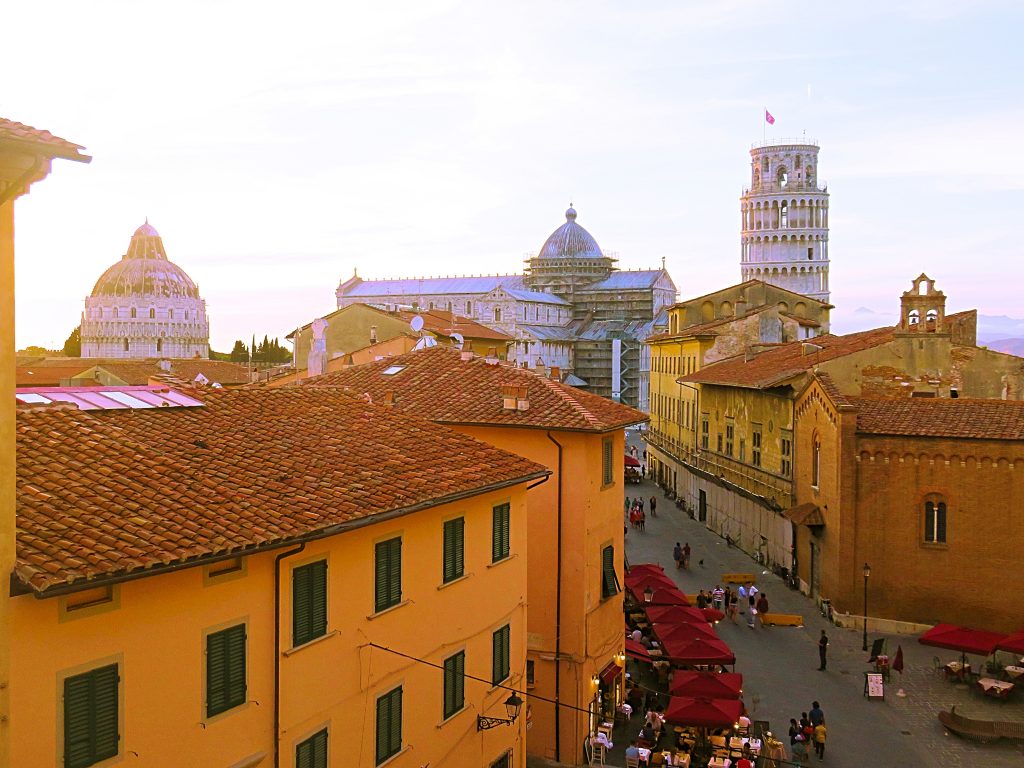 I booked a standard room for 1 person with a double bed and stayed here for 3 nights in total.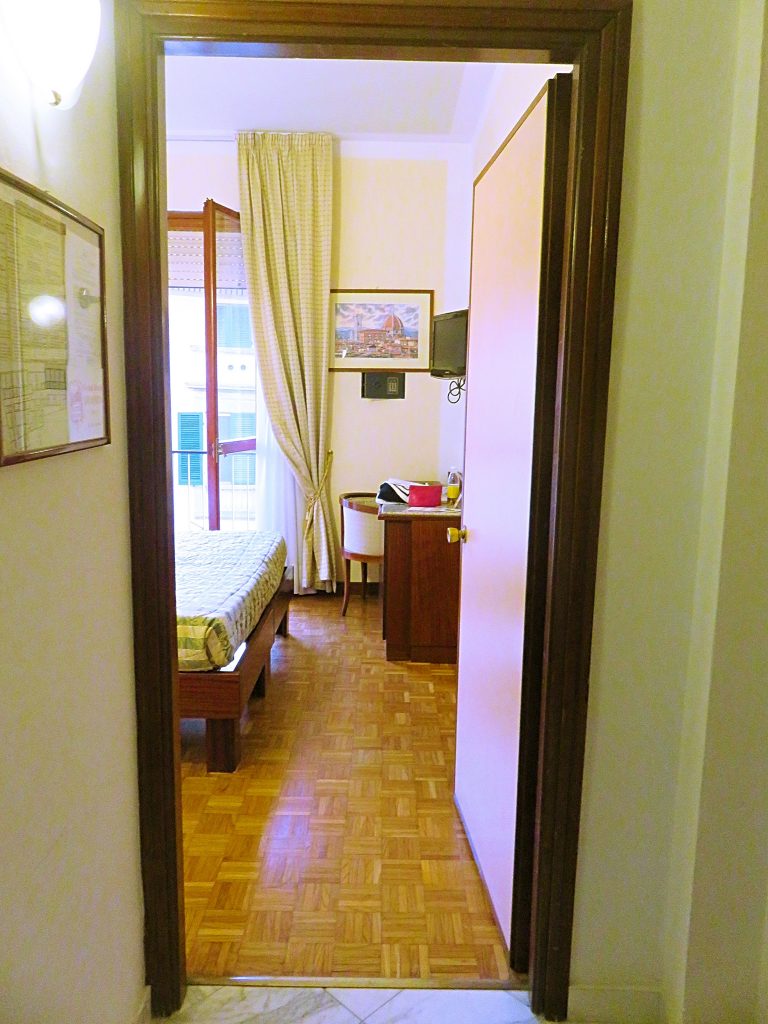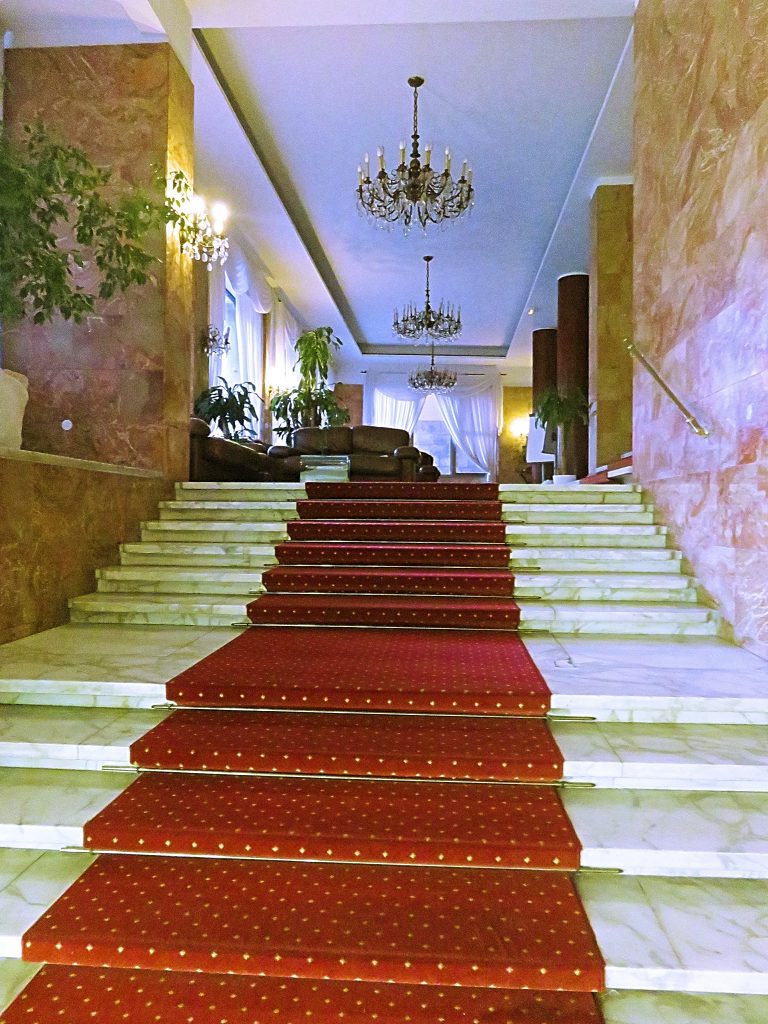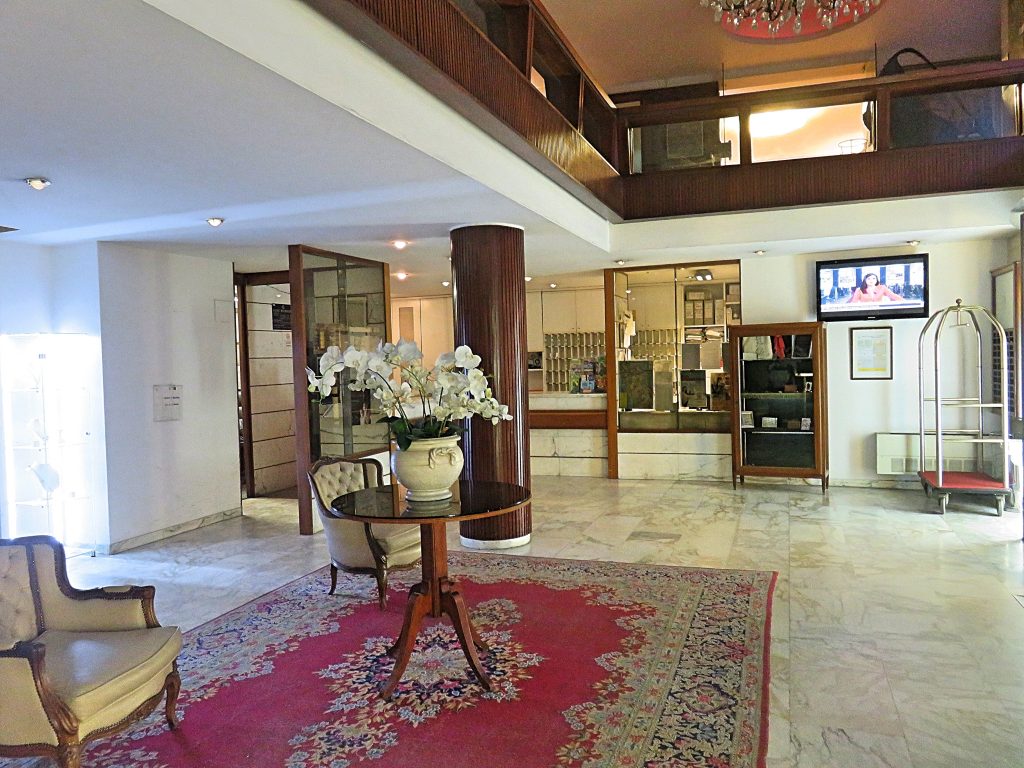 The reception is open 24 hours a day and the staff is very nice and helpful. They speak very good English to be Italians. (Not many Italians who spoke English of those I exchanged a few words with during my trip).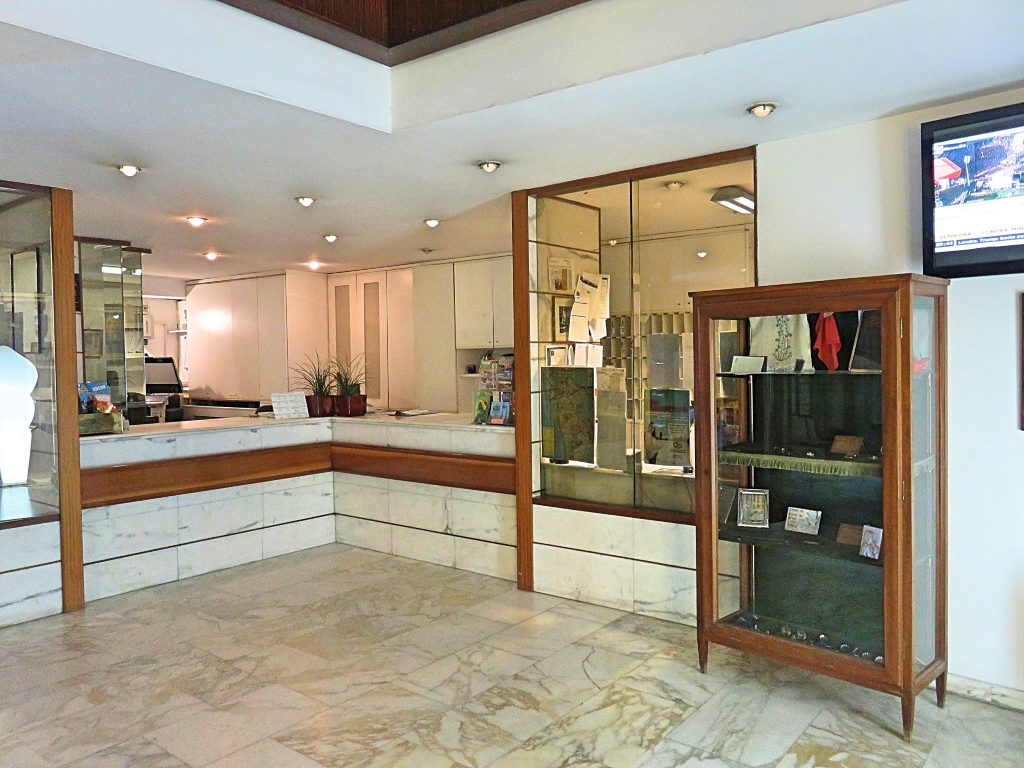 Have you visit in Pisa and stayed over the night, which hotel did you stay at?
Happy Travels!
//Charlotte