Victoria Peak is a mountain in Hong Kong at an altitude of 554 meters and constitutes Hong Kong's highest point. The place has become very famous for its enormously awesome views, at least what I think. If you want a magical view of Hong Kong and all the skyscrapers here, it's definitely Victoria Peak you have to go to, and to get here is possible throughout different ways.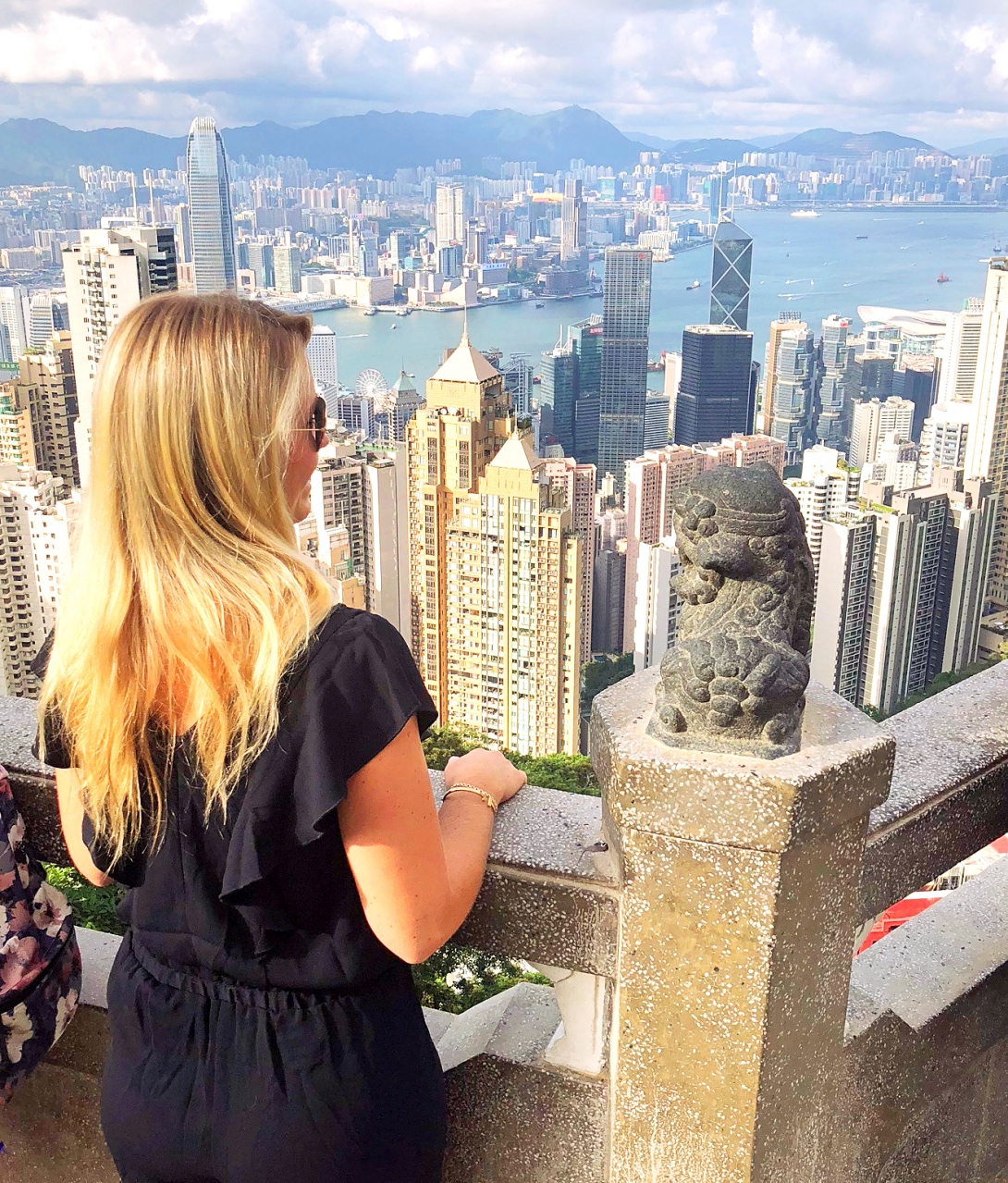 How to Get to Victorias Peak in Hong Kong
Transoprt
There are several ways to get to Victoria Peak in Hong Kong and the most common (and that I recommend) is the red cable car that goes up to the top from Hong Kong's central district. Please note that you should arrive here early due to a lot of queue that can be long and you have to wait several hours before boarding the cable car. That happen to me so I took a taxi up to the top instead – to save time.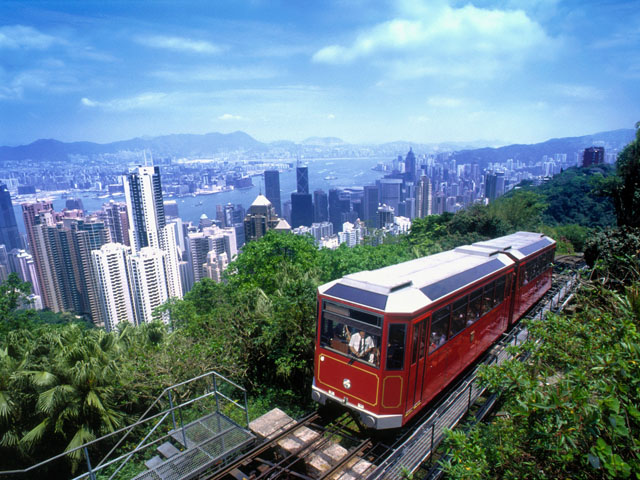 The Tram
I've tried this cable car before, also known as the Tram last time I was in Hong Kong 9 years ago so there was no loss for me but if you're here for the first time, I really think you have to try out the cable car, as it is a part of the experience! 🙂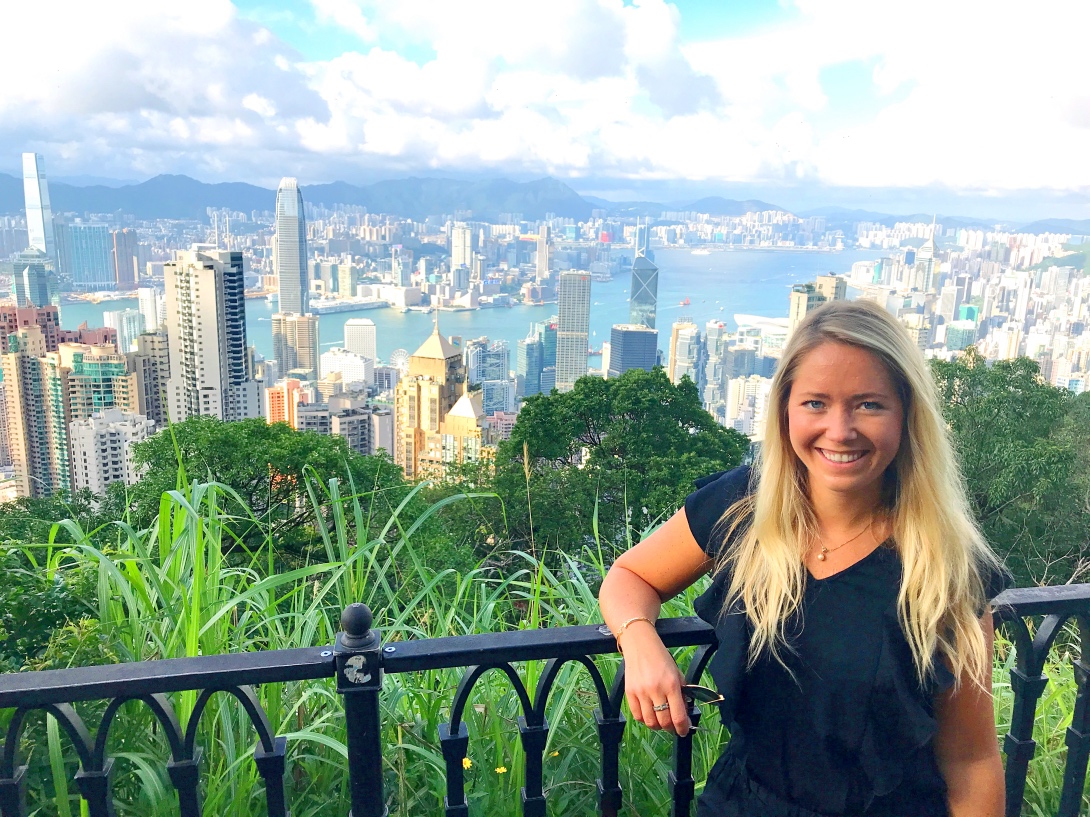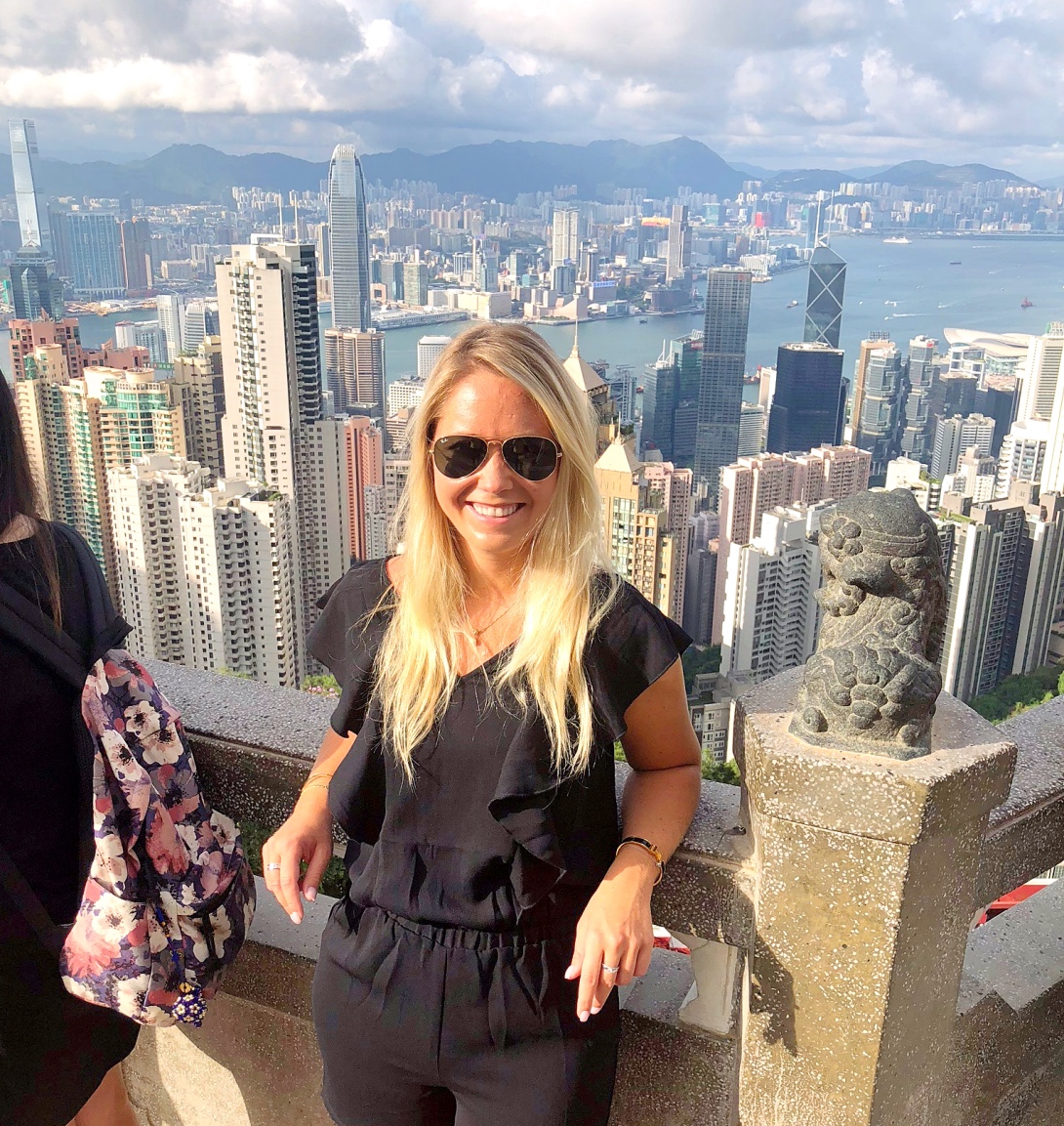 Taxi and Bus
In addition to the cable car and taxi, you can drive yourself if you rent a car, but there are also local buses up to the top from the same location where the cable car goes. There are 2 big shopping centers built in conjunction with Victoria Peak, as there are so many tourists coming here so the buses goes to both of these shopping centers. If you want to can walk up to the top as well, which is possible 🙂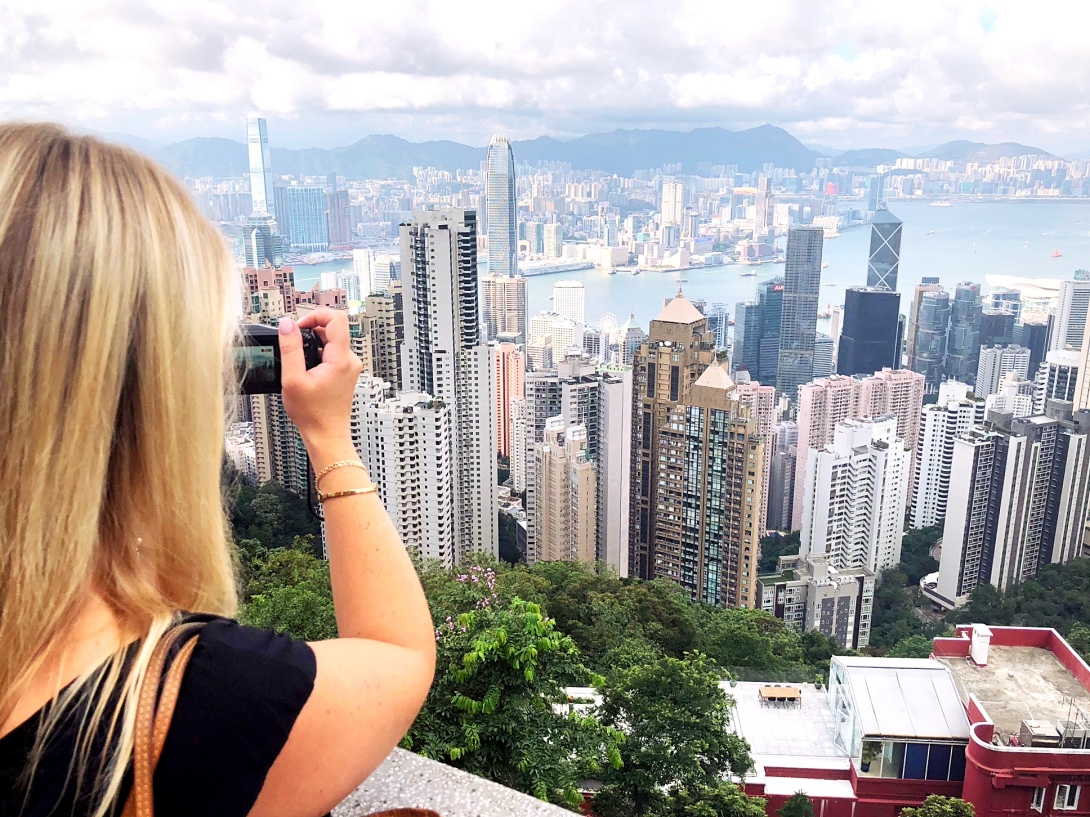 My Tip!
Do you want to go up to Victoria Peak, do it in the morning because in the afternoon, it's a LOT of people and if you are interested to know Hong Kong's best rooftop bars, according to me, you will find them in this post!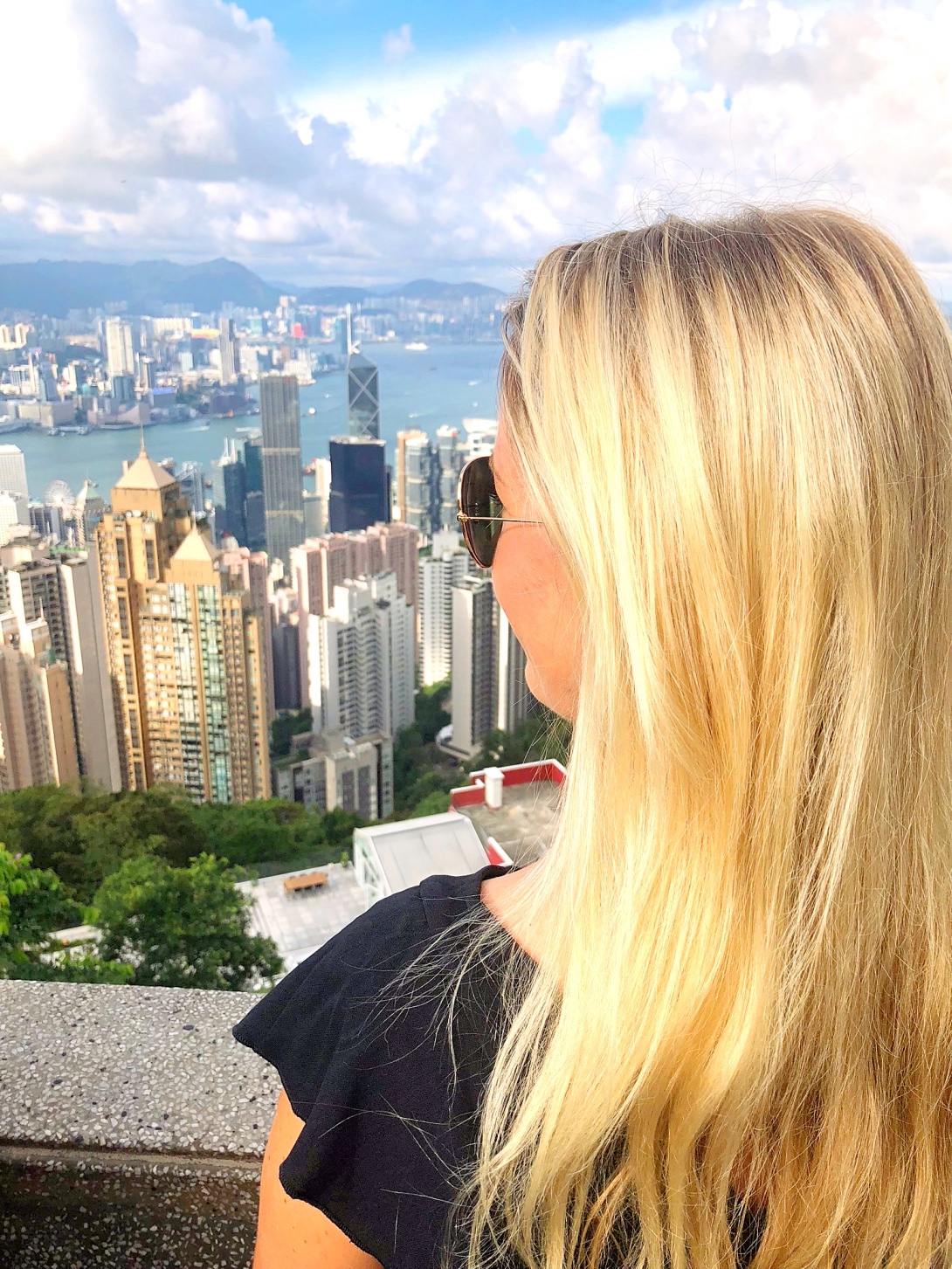 You can follow my adventures on Instagram here, Facebook here, Bloglovin here or sign up on my Youtube channel here!
Happy Travels!
// Charlotte