My Travel Tips For Visby, Gotland
This summer I visited Visby for a job assignment and also took the opportunity to discover what Gotland as an island had to offer in terms of experience and that was a lot I can say. I have visited Gotland many times in my youth and mainly Visby for partying but it was many years ago and this summer I visited Visby once again with completely different eyes this time 😉
Therefore, with this blog post I want to give you tips on what to see and do in Visby on Gotland, so if you ever experience Visby, you can use this guide and check out some of the most important tourist destinations to see, do and eat at in Visby 🙂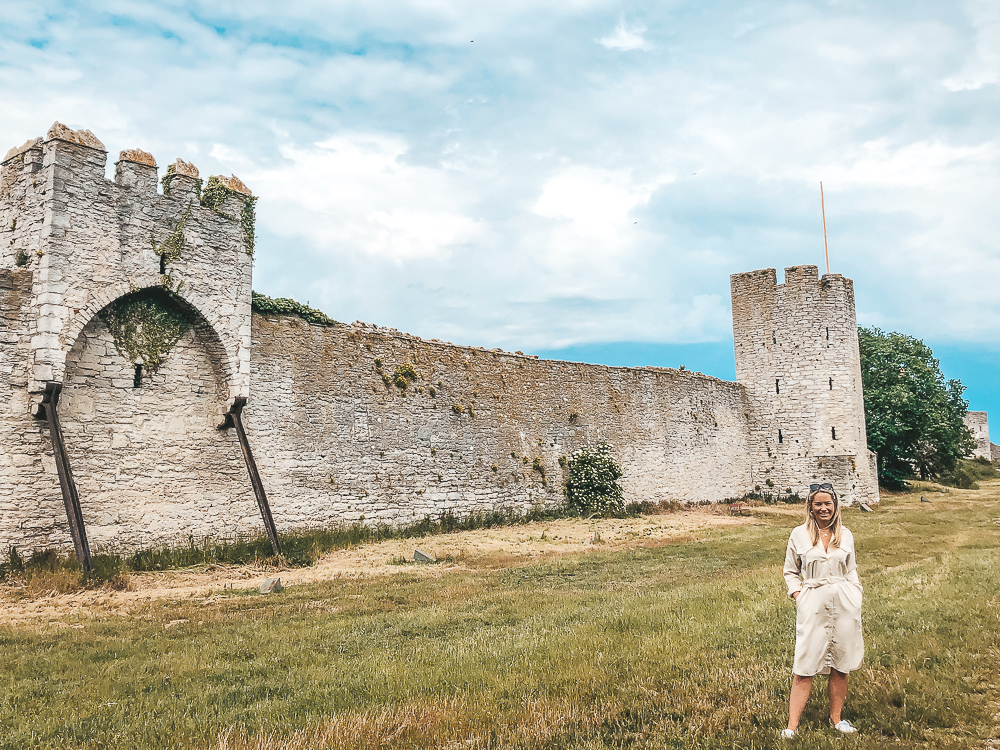 Visby
What to do in Visby? Here are my places in Visby that I recommend and that you shouldn't miss out:
Almedalen
Almedalen was the site of the medieval harbor, but today it is a beautiful park with a duck pond and playground. Here you will also find a library and the congress hall. Rent a bike for a day (we did it through our hotel) and cycle around inside Visby, which was super nice to do! 🙂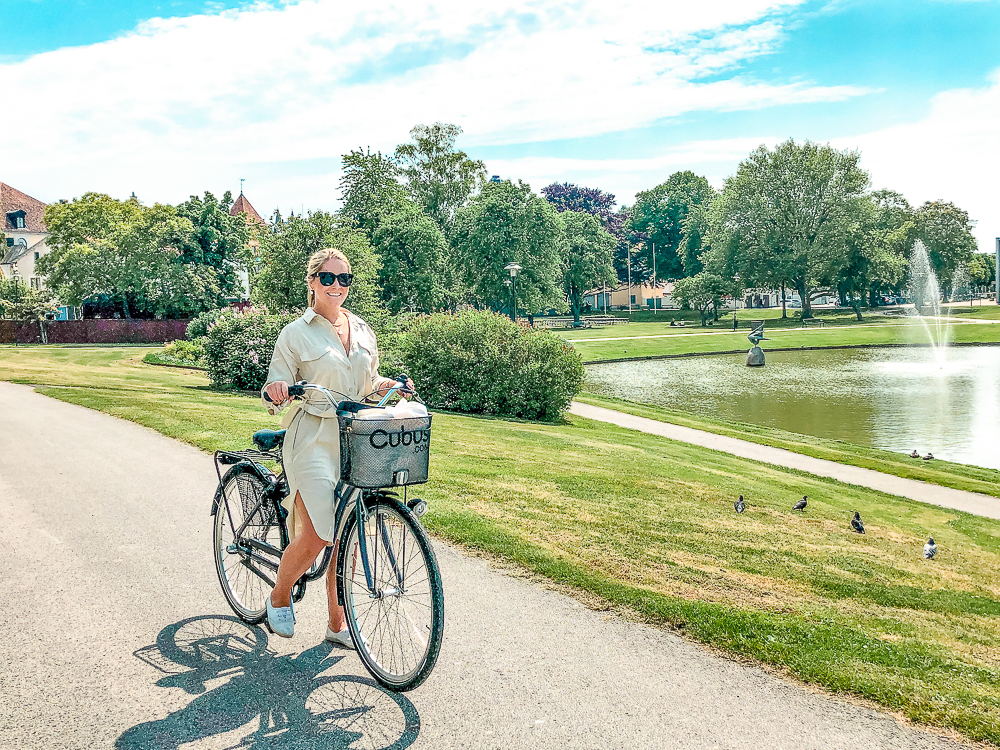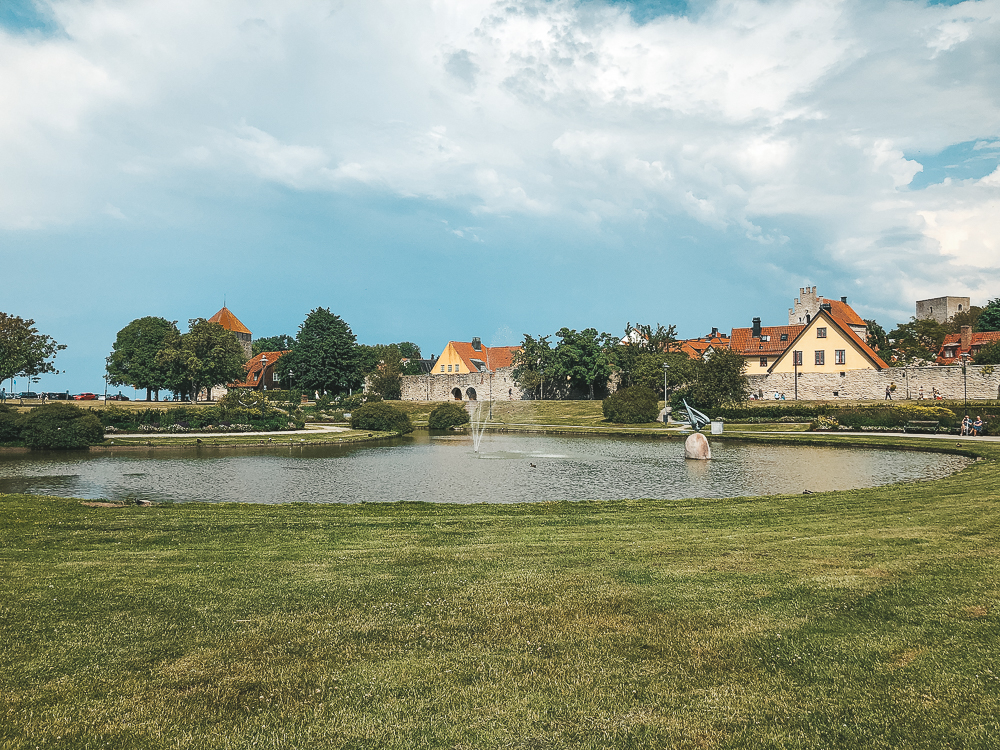 Gunpowder tower
The gunpowder tower is the oldest secular building in the Nordic countries and also the oldest part of the ring wall and is located right down by the water and is hard to miss. You see it on the left side in the pictures above with a red tile roof.
Visby ring wall
The well-preserved ring wall began to be built in the 13th century and was completed in the 14th century. The wall is 3.44 km long and it is possible to walk around it both inside to discover all the small cute and charming houses but also outside to be able to see the whole of the wall. We did both and due to we wanted to get nice pictures we walked along the outside of the ring wall, along the moat.
The cathedral
Visby Cathedral is called St. Mary and is beautiful to look at. We only walked past it but you can go in and see what the cathedral looks like inside for those who want.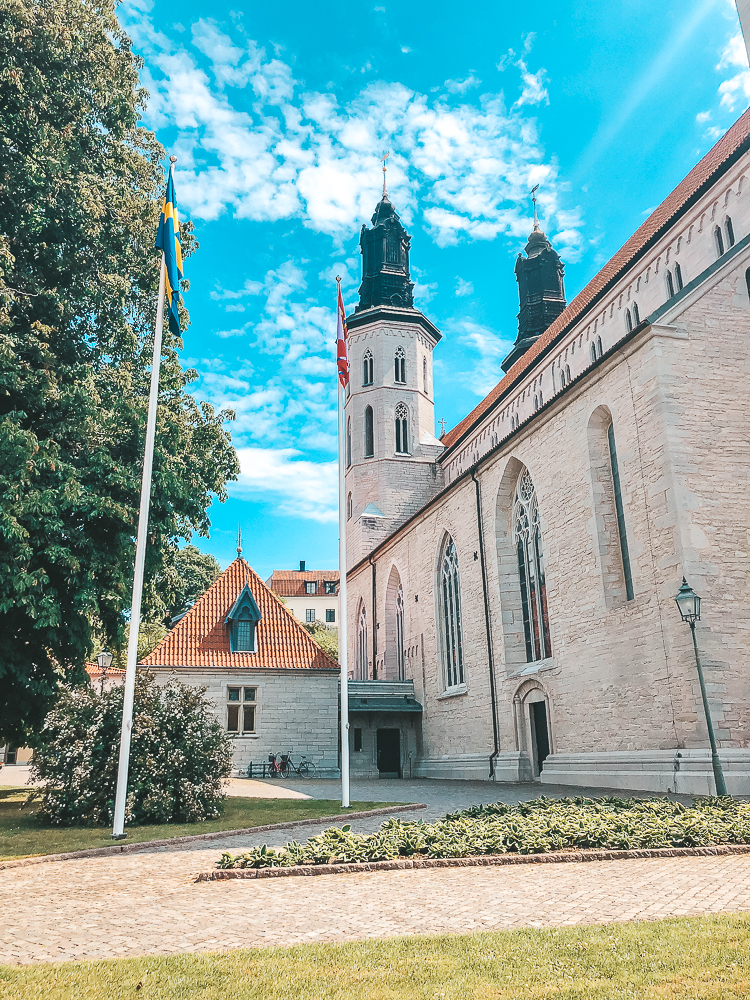 The Main Square (Stora torget) and S: ta Karin's church ruin
At the main square you will find bars, restaurants and market shops during the summer. On the same square you will also find St. Karin's church ruin which is open for visits most of the year and here you can also skate during the winter. We chose to only walk past it as we didn't really have time to go in but it is possible for those who are curious 🙂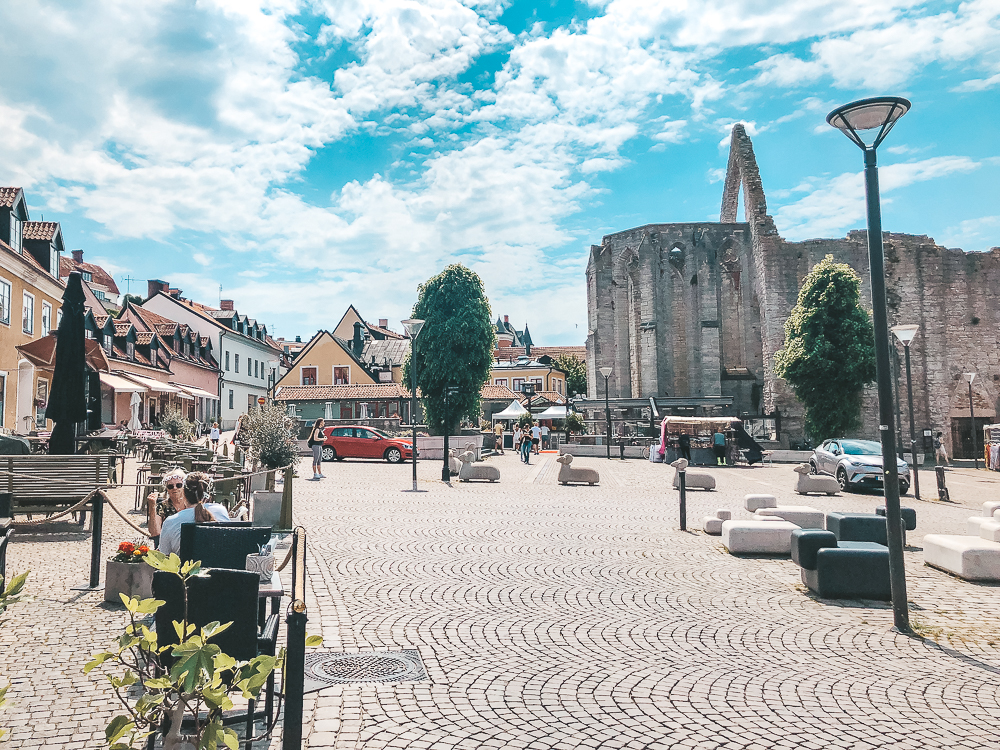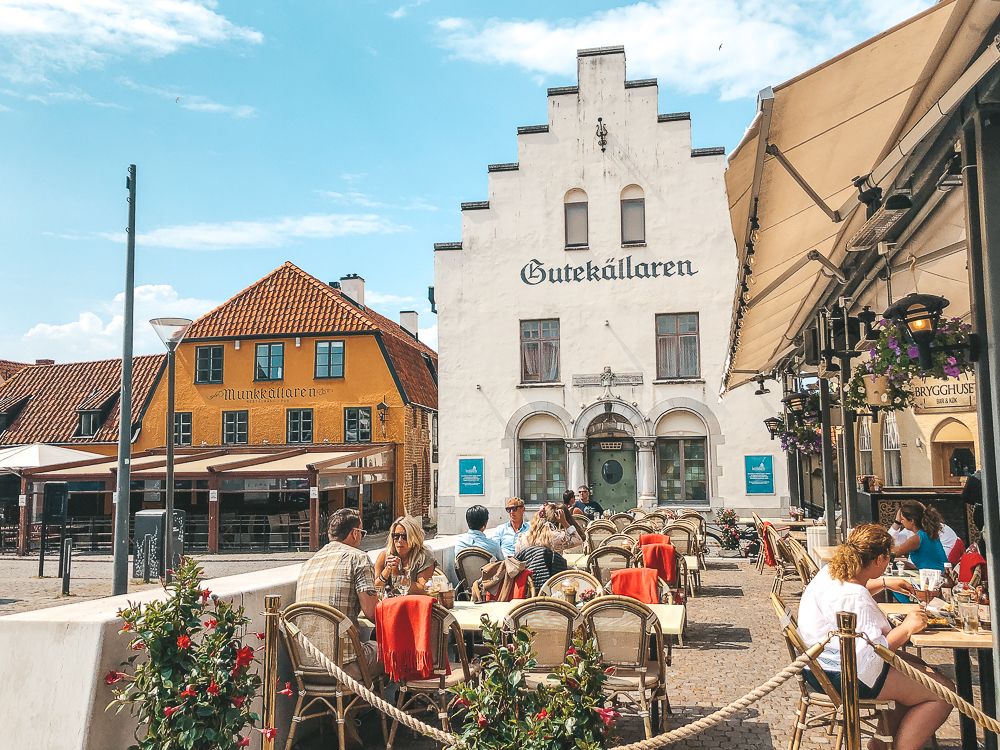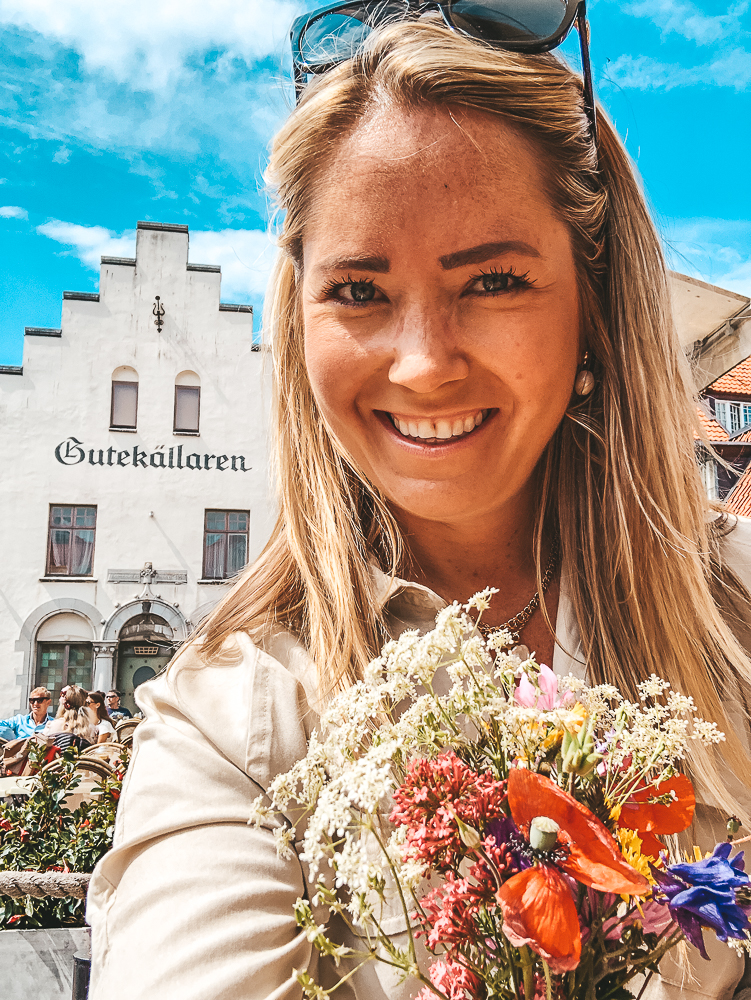 Gotlands Brewery
Gotlands Brewery has several good beers such as Wisby pils, Wisby Klosteröl and Sleepy Bulldog. The beer can be ordered at many pubs and restaurants in Visby and is also sold at Systembolaget. The brewery arranges visits for groups. A fun activity to do, if nothing else, I think you should stop here for a drink break 😉
Shopping street in Visby
Park your bike and instead walk along the shopping street in Visby which takes you up to the ring wall where you can also start your hike along the ring wall. On the shopping street you walk on cobblestones and along the road you will find lots of restaurants, souvenir shops and ice cream parlors. It is really charming to stroll around here in Visby I think!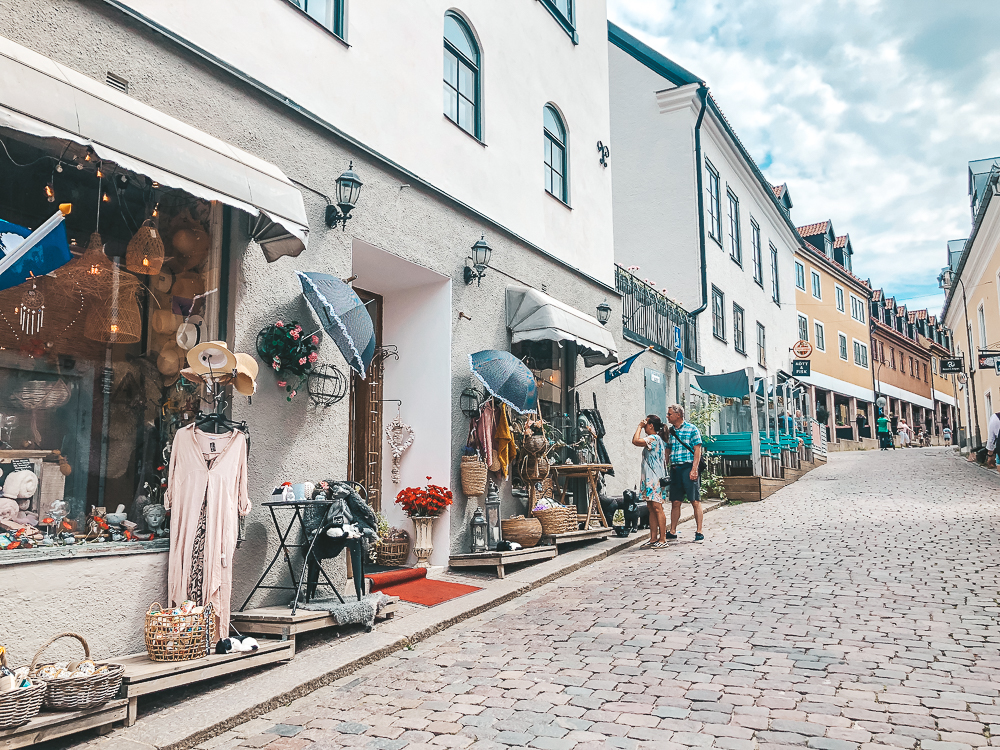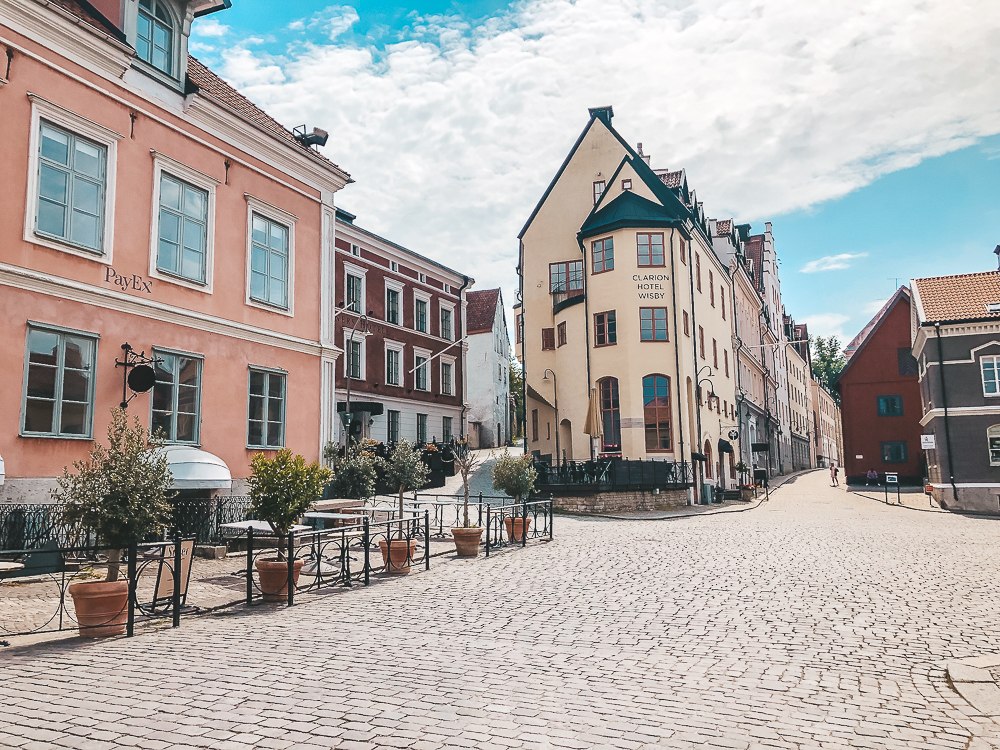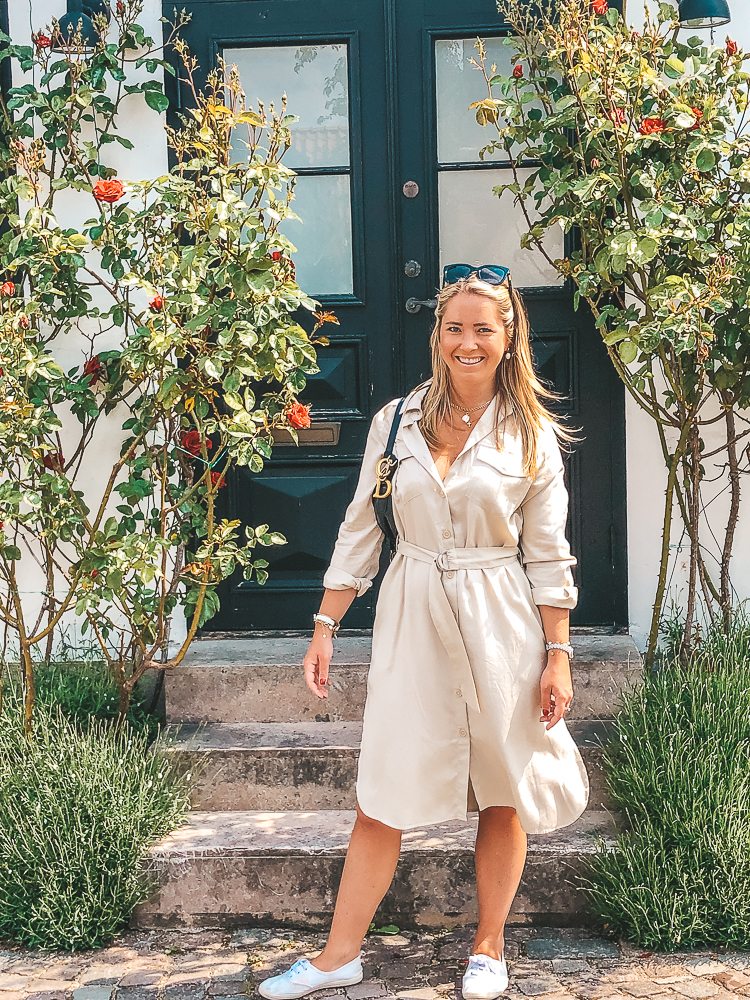 S:t Nicolaus church
St. Nicolai is one of Visby's mighty church ruins. In the 13th century, St. Nicolai was the center of the Dominican brothers. In the summer many concerts are held in the ruin and people get married here too 🙂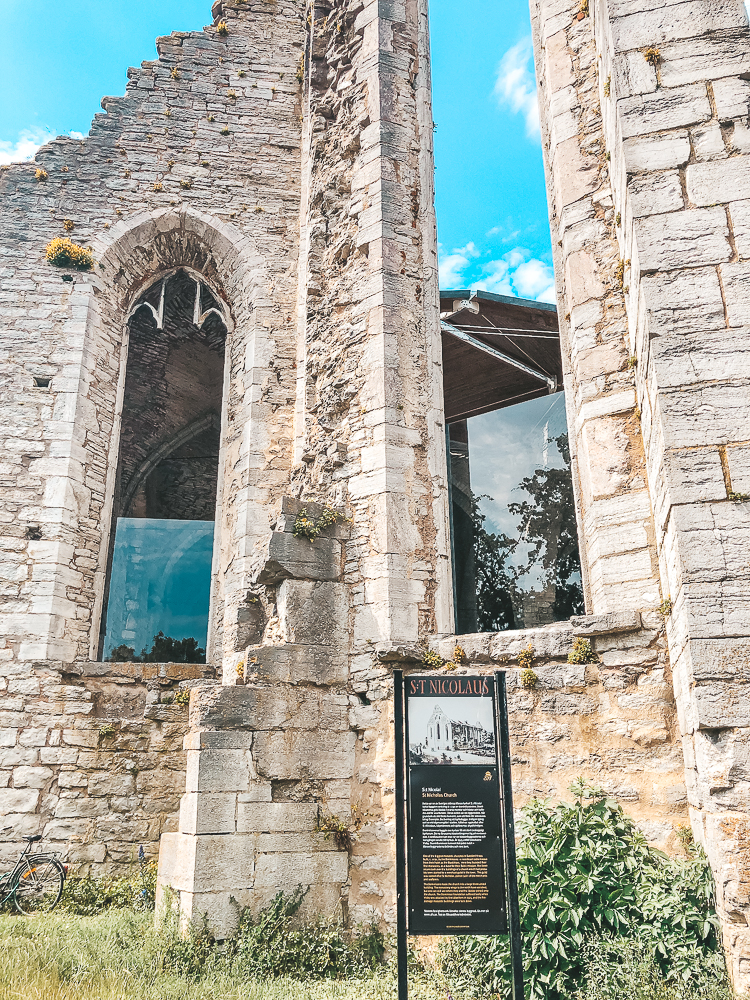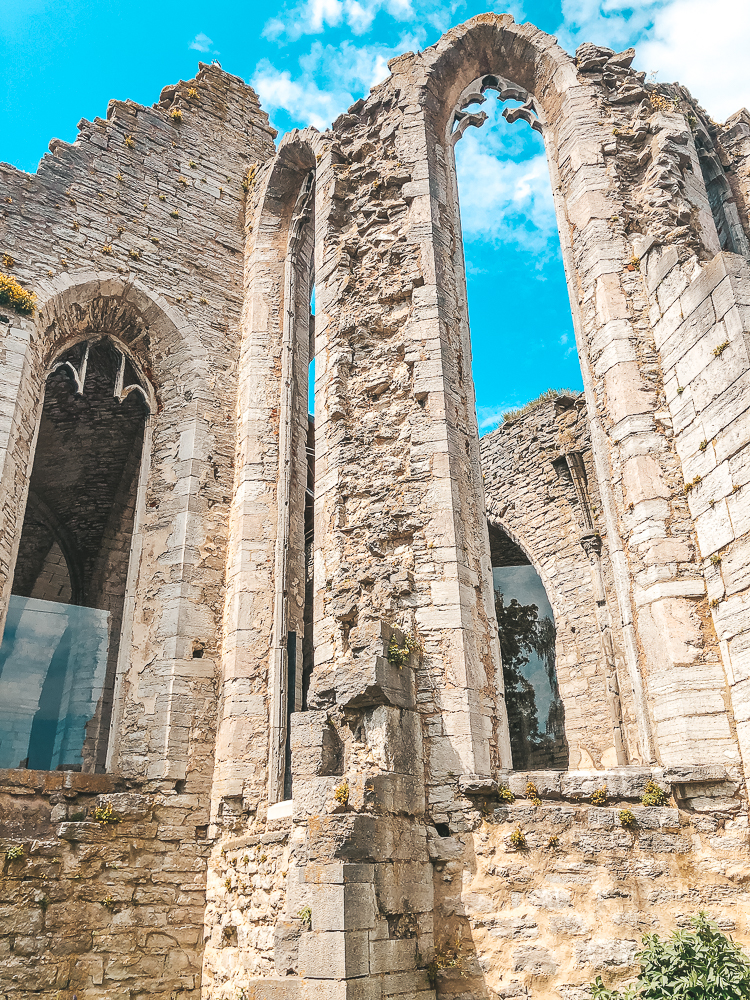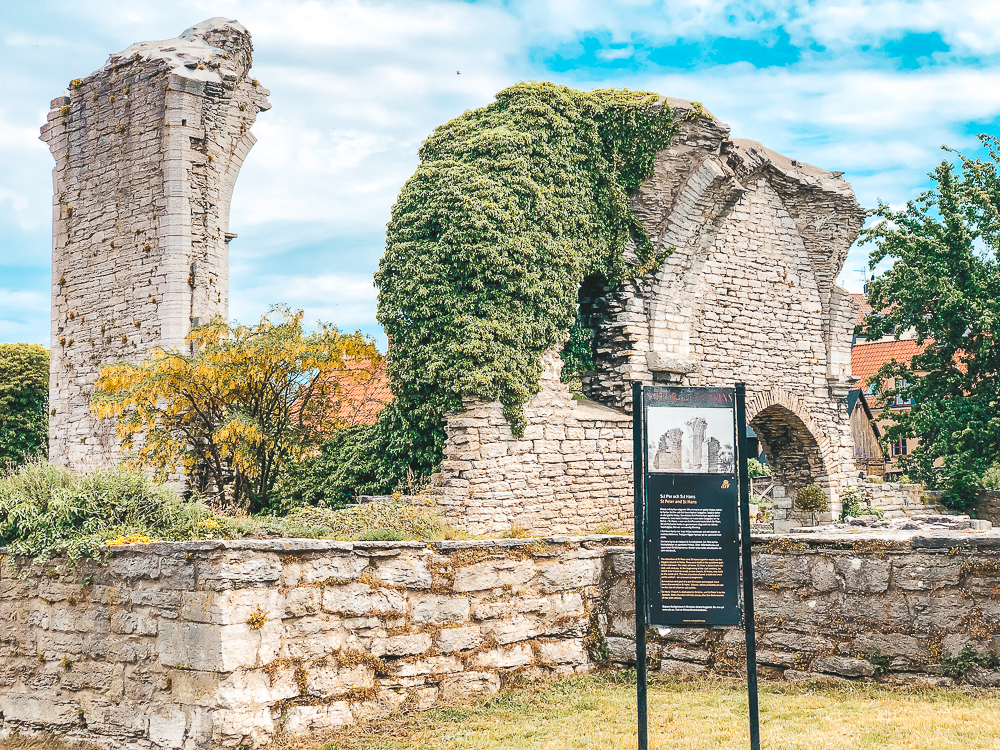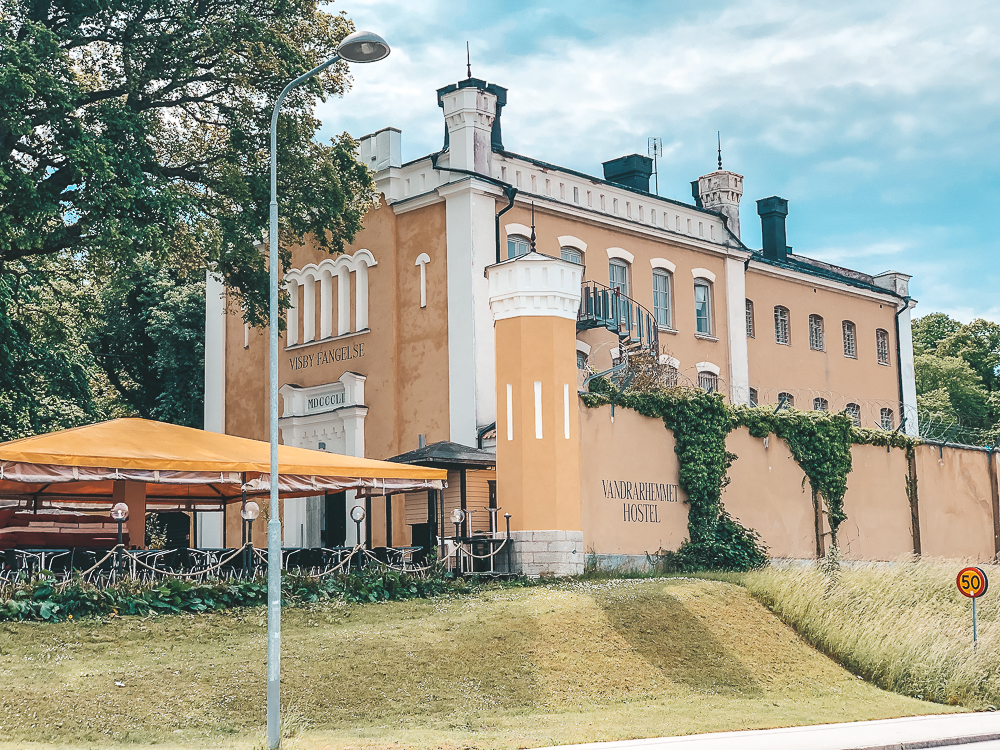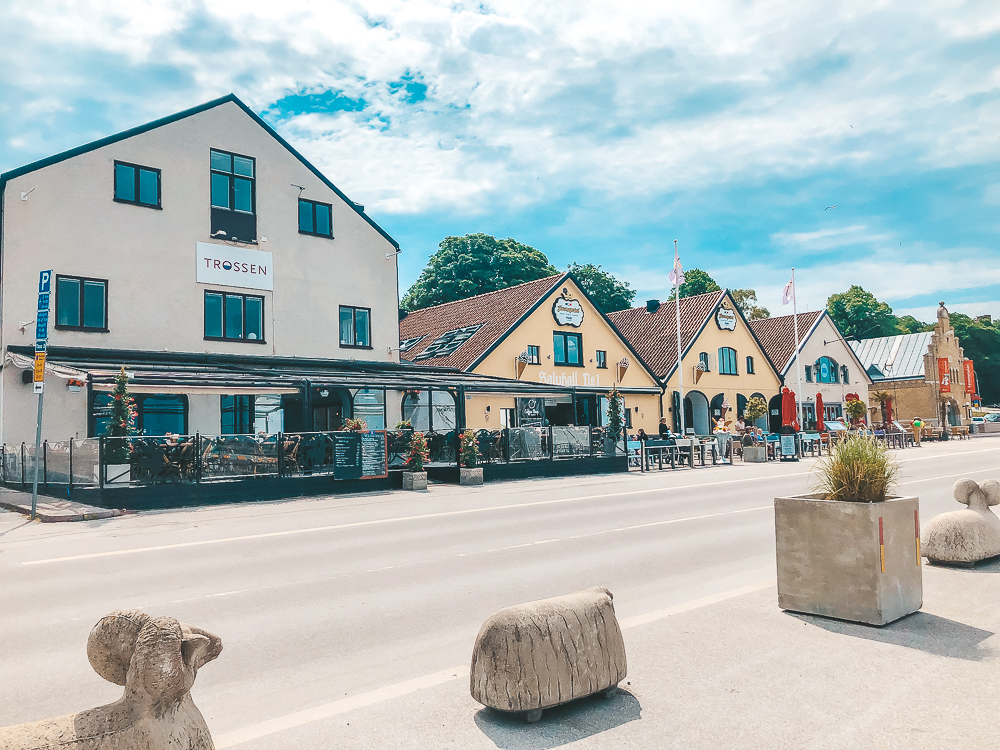 Restaurants in Visby
Bolaget
One evening we chose to have dinner at Bolaget which is a restaurant located in the middle of the main square in Visby and is a fairly popular and famous restaurant. Good food and good with seats as we sat outdoors in the middle of corona times and the distances between the tables were good.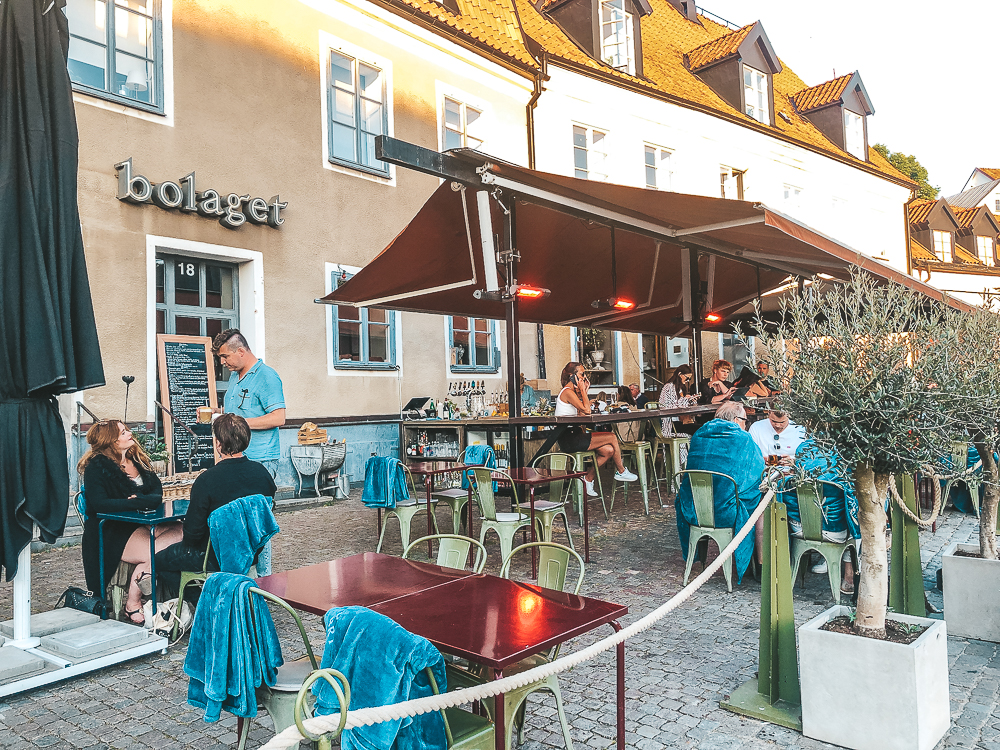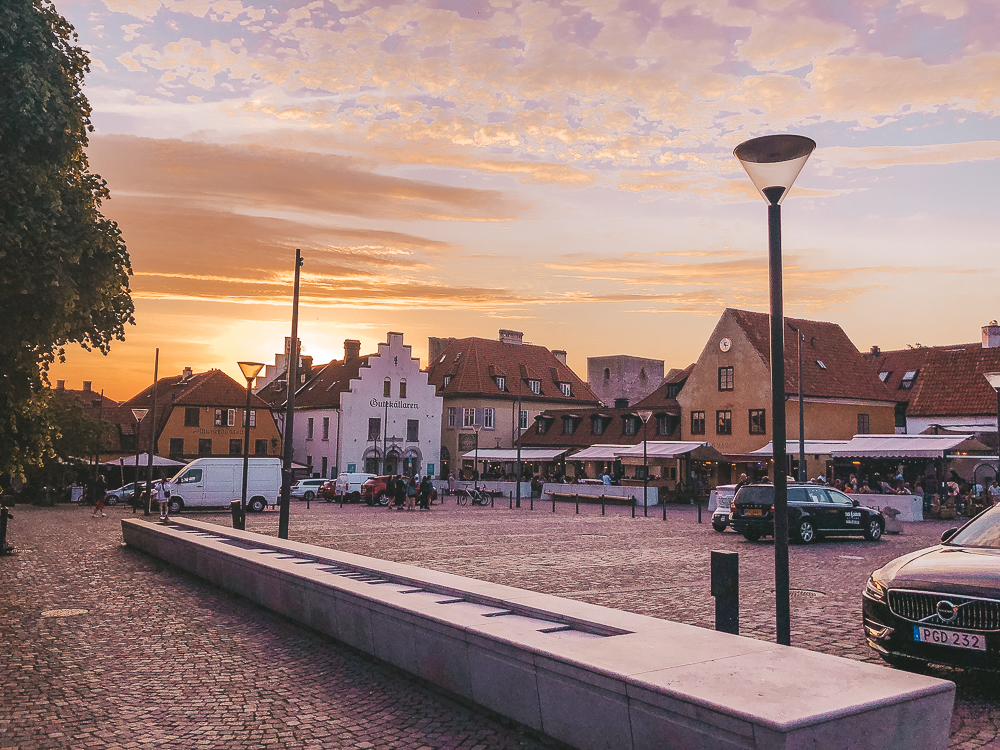 Vinäger
The restaurant Vinäger has been a meeting place in Visby for a long time and with its beautiful backyard, the restaurant gives a feeling of being abroad. An oasis in the middle of town with a calm atmosphere and nice music and very nice decor. The restaurant serves breakfast, lunch and dinner with Mediterranean flavors. A must to come here, promise me that!
NOVI Beach Club
I stayed at Novi Resort when I visited Visby this summer (which you can read more about in this blog post) and one evening we had dinner at their own Beach Club which is next to the water and was super nice with really good food! Novi Beach Club is about a 20 minute walk along the water from Visby town and it is really worth coming here for a dinner here, I promise! 🙂
Other things to see and do in Visby:
In addition to my tips, there are of course lots of other things you can do in Visby, such as strolling around the Botanical Garden, visiting the Gotland Museum with the Ancient Hall, visiting the cliff and the church mountain where you have a nice view of Visby from the green area above the Cathedral.
If you want to eat something typically Gotlandic, you should choose something with lamb and a popular dessert in Visby is saffron pancake with whipped cream and salmon berry jam. Many restaurants can be found at Donners place, Strandgatan, Wallers place and the main square (Stora torget).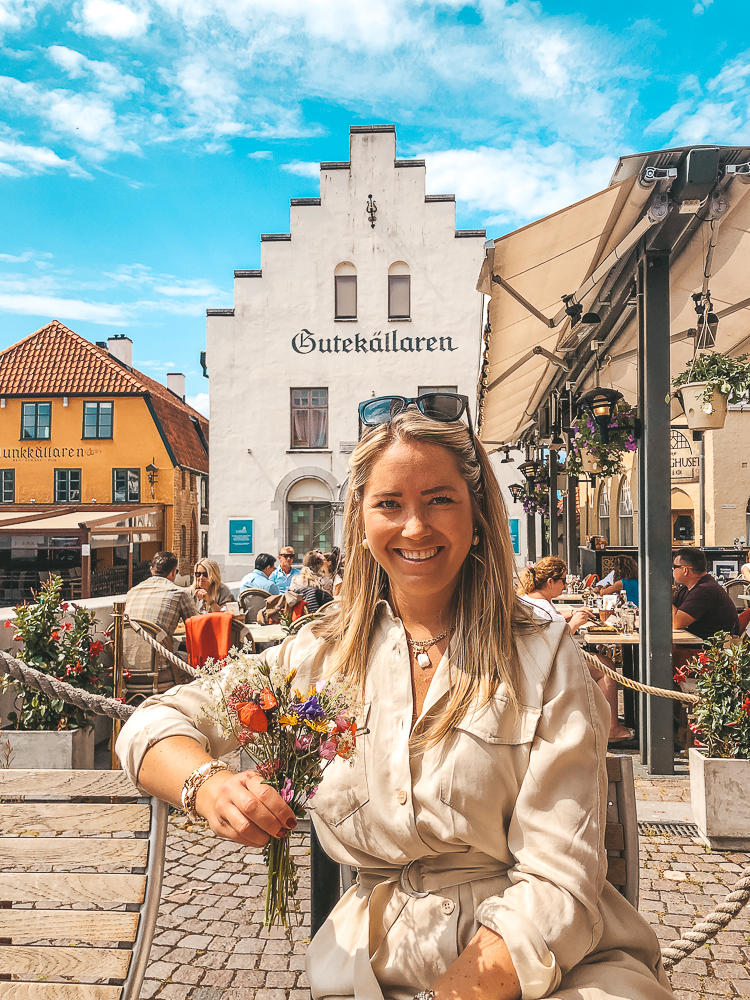 I hope you have got some inspiration for what you can see and do next time you visit Visby in Gotland! 🙂
Happy Travels!
// Charlotte