In collaboration with Novi Resort Visby. 
Staycation at Novi Resort Visby, Gotland
I spent my midsummer weekend at Novi Resort Visby, located a few kilometers outside Visby's ring wall in Gotland and had a very pleasant stay there. If you can't travel abroad and stay at a resort, you don't have to wait any longer, instead go to Novi Resort which has plenty to offer and a little more 🙂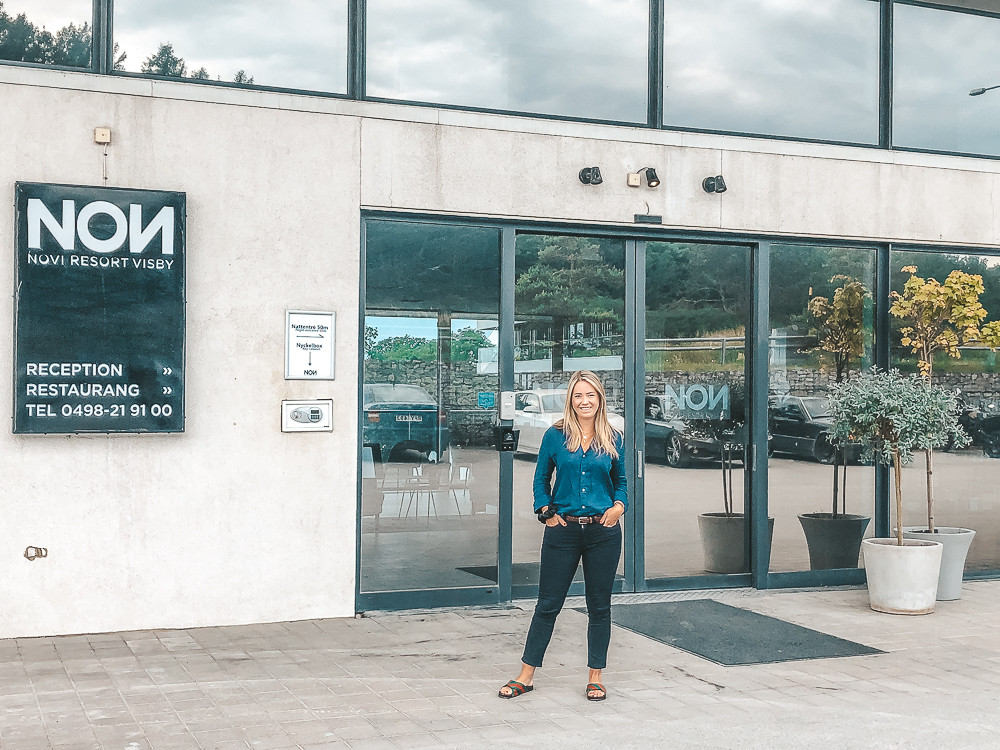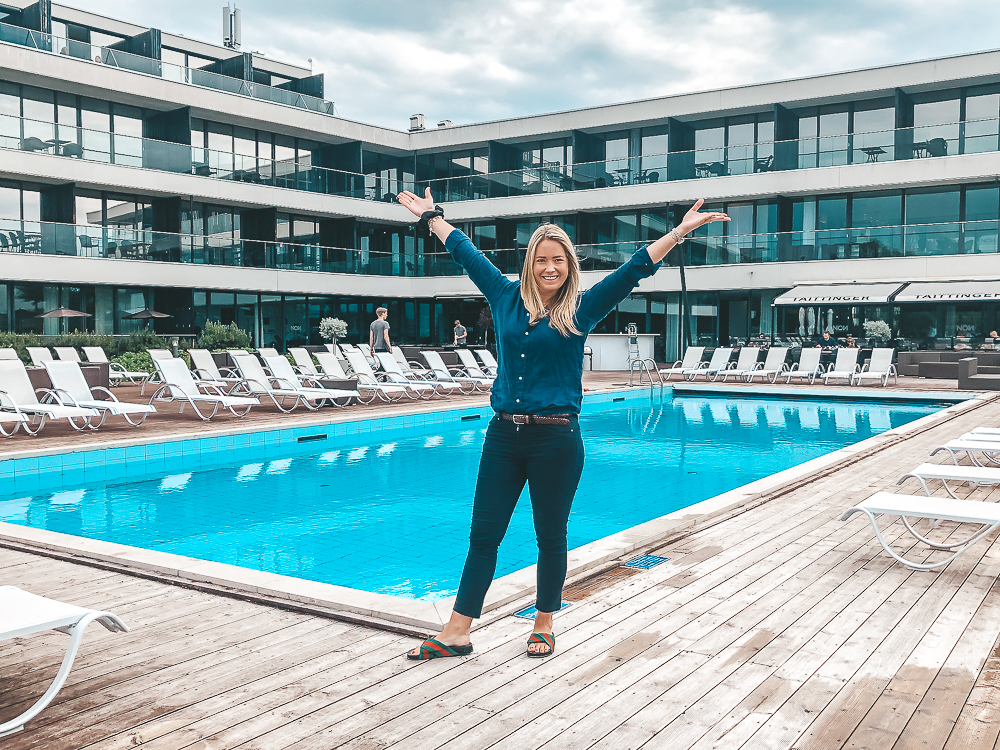 Novi Resort Visby
I'm not really used to staying at a resort but I was surprised by how big it was and how much there was to do here at Novi Resort in Visby. The hotel or resort is only a 15-20 minute walk from downtown Visby (the ring wall) and besides a large pool area, which I also love, they have a jacuzzi, gym, and bungalows you can stay in. It is really not far between the hotel and Visby city but if you want you can rent bikes at Novi Resort for EUR 17 / day / bike which we did one day and explored Visby.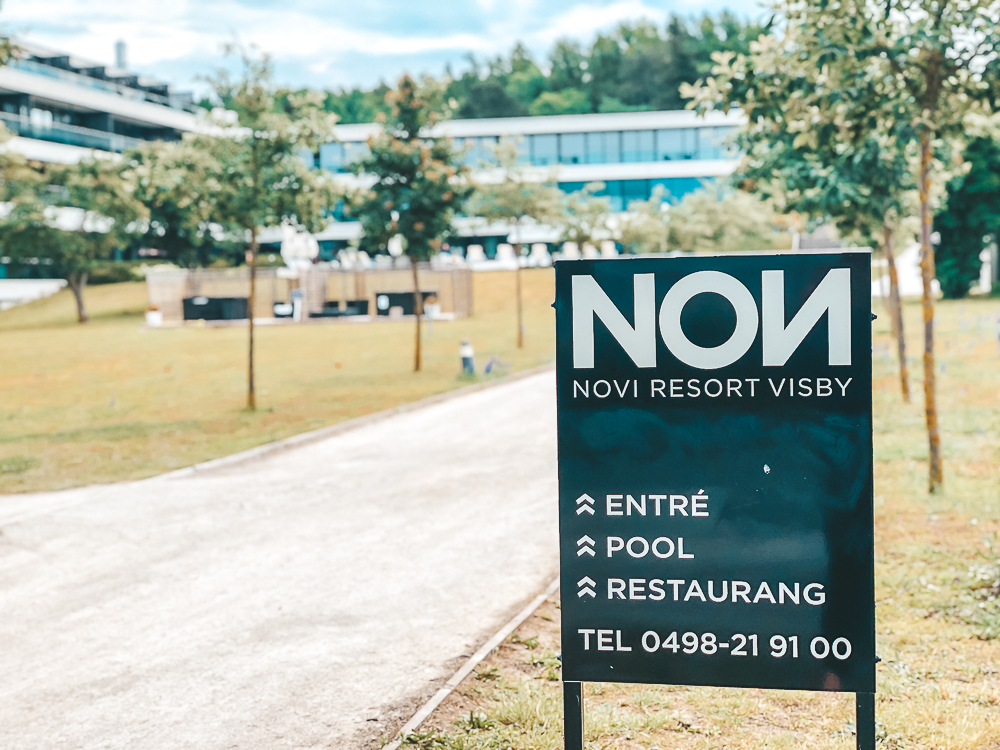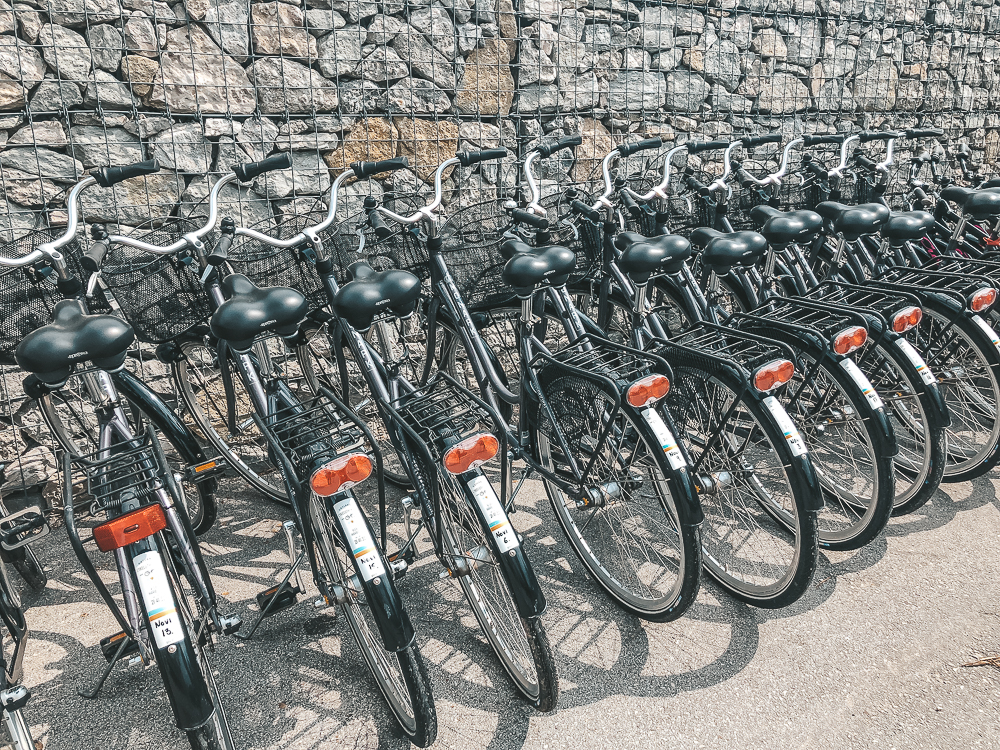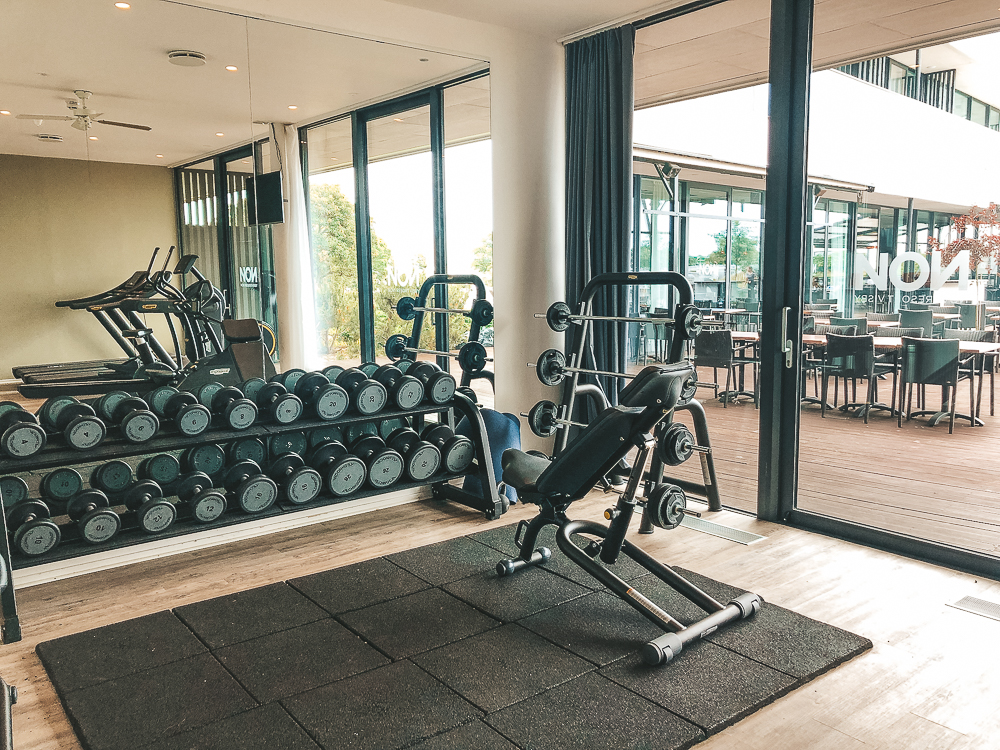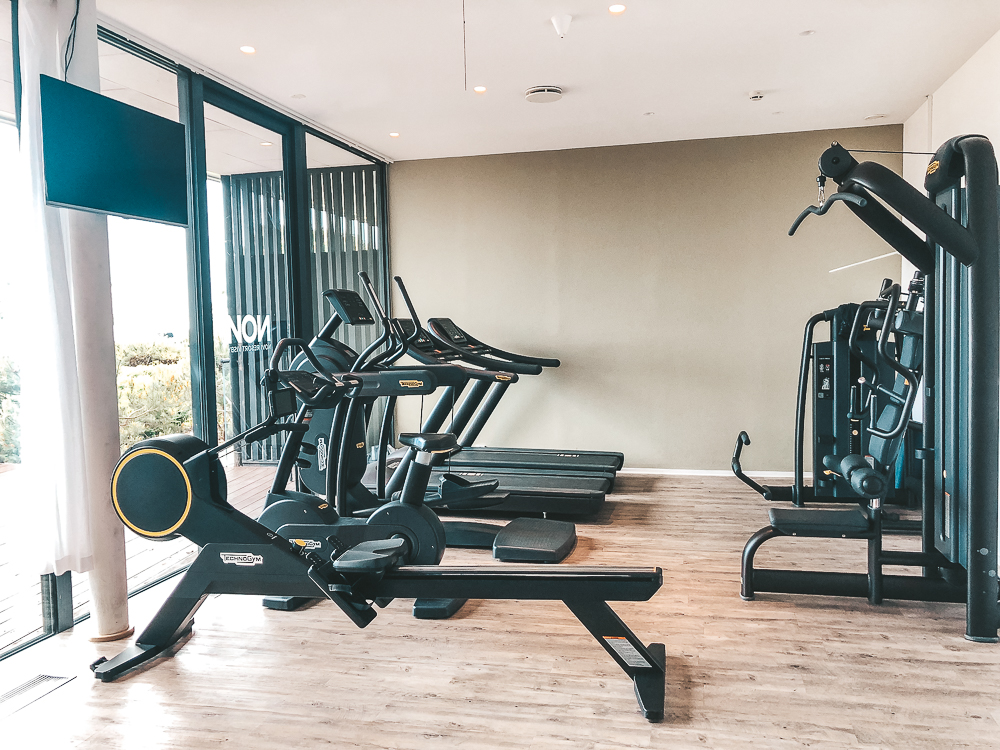 The pool area
I love hotels that have a pool and almost always choose hotels with a pool when I traveling. It can really be said that Novi Resort had, a large and spacious, heated pool with plenty of sunbeds without the need for crowding, which I like. You could also swim from early morning to late evening if you wanted and I think that was good!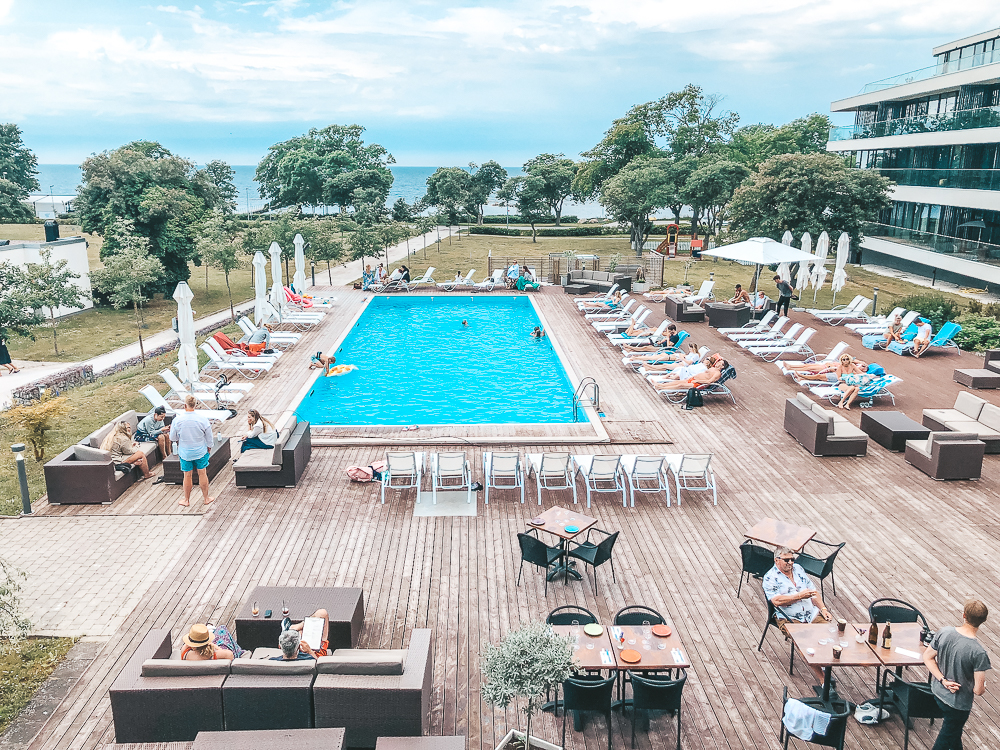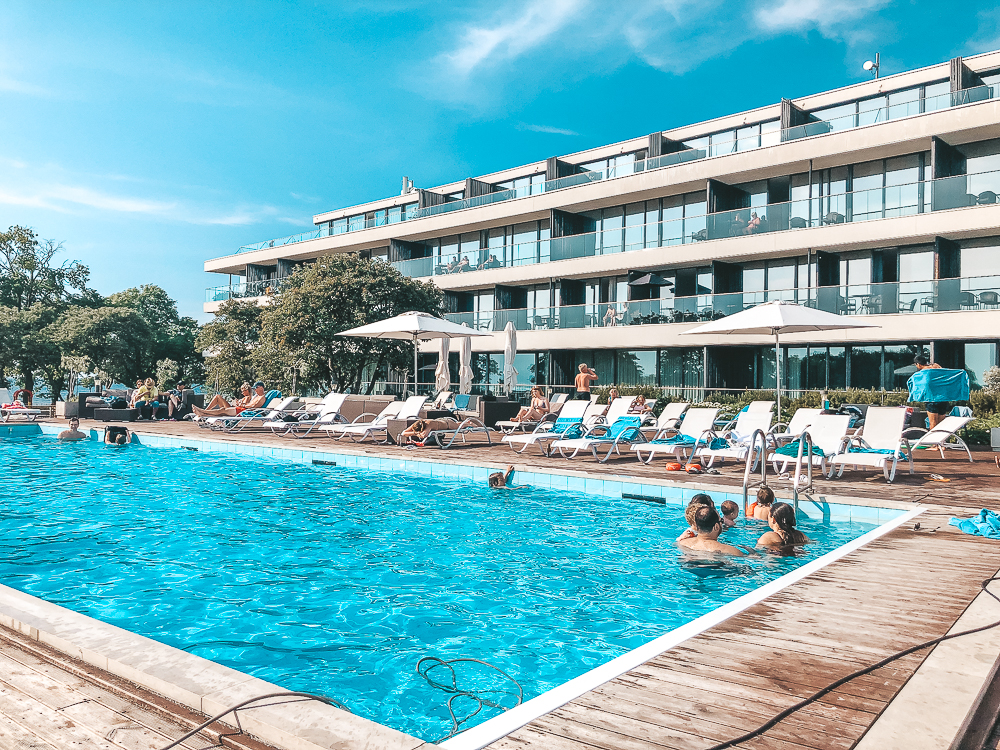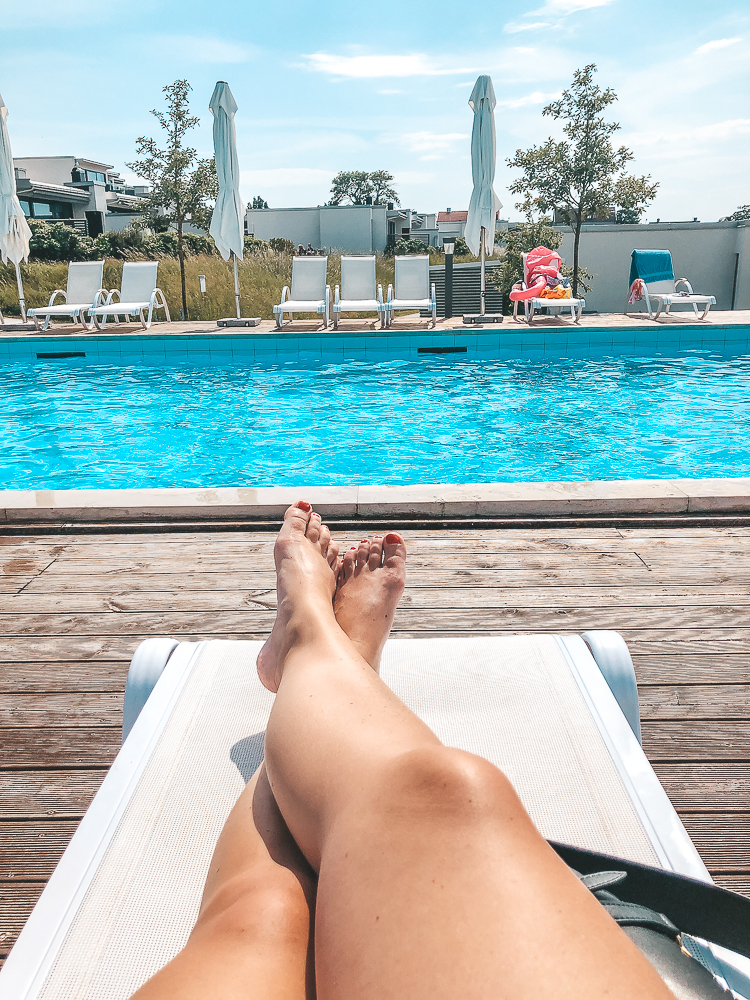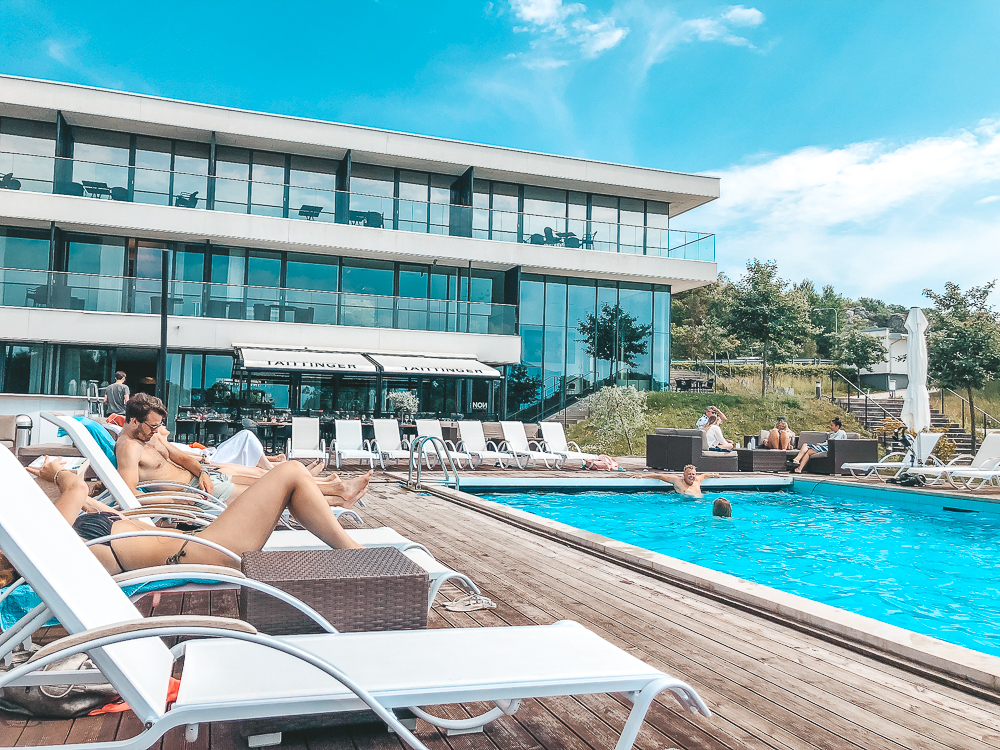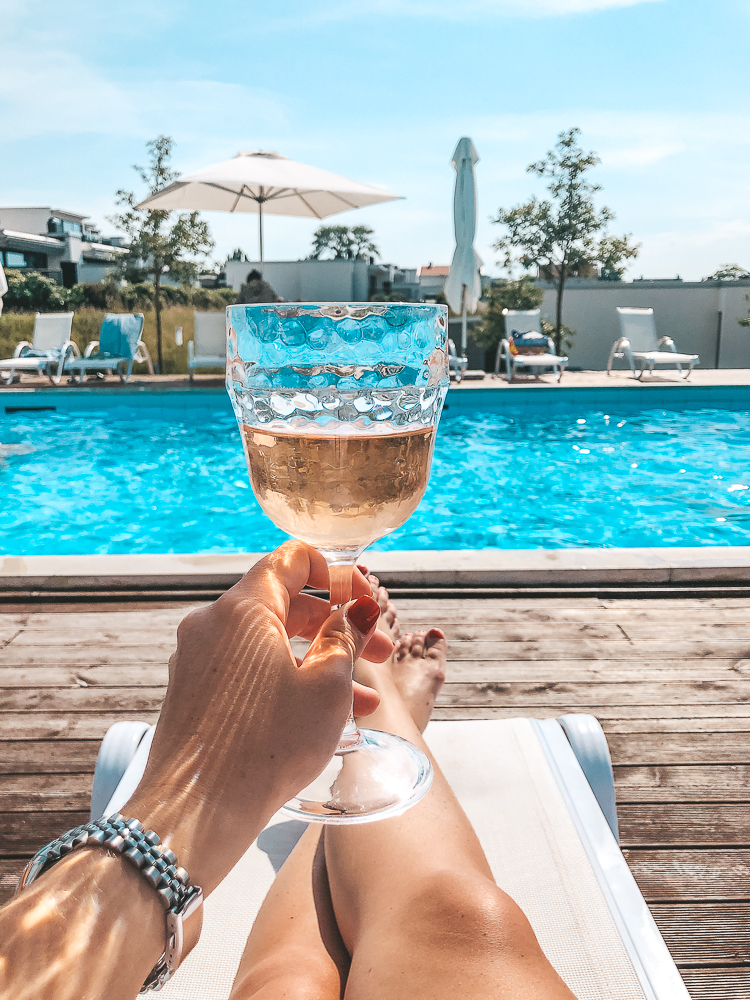 The rooms
There are different types of rooms at Novi Resort with everything from double rooms to bungalows and suites. We lived in a deluxe room on the 2nd floor which was a whole apartment and not just a room where you could stay up to six people. There were two bedrooms, one of them with a double bed. There was also a decent kitchen with dishwasher where you could cook your own food if you wanted but only one bathroom, which in itself was really fresh but should you be able to stay 6 people here I would have recommended to have another bathroom. In addition, we had a huge balcony that was at least 10 meters long with a sea view from there.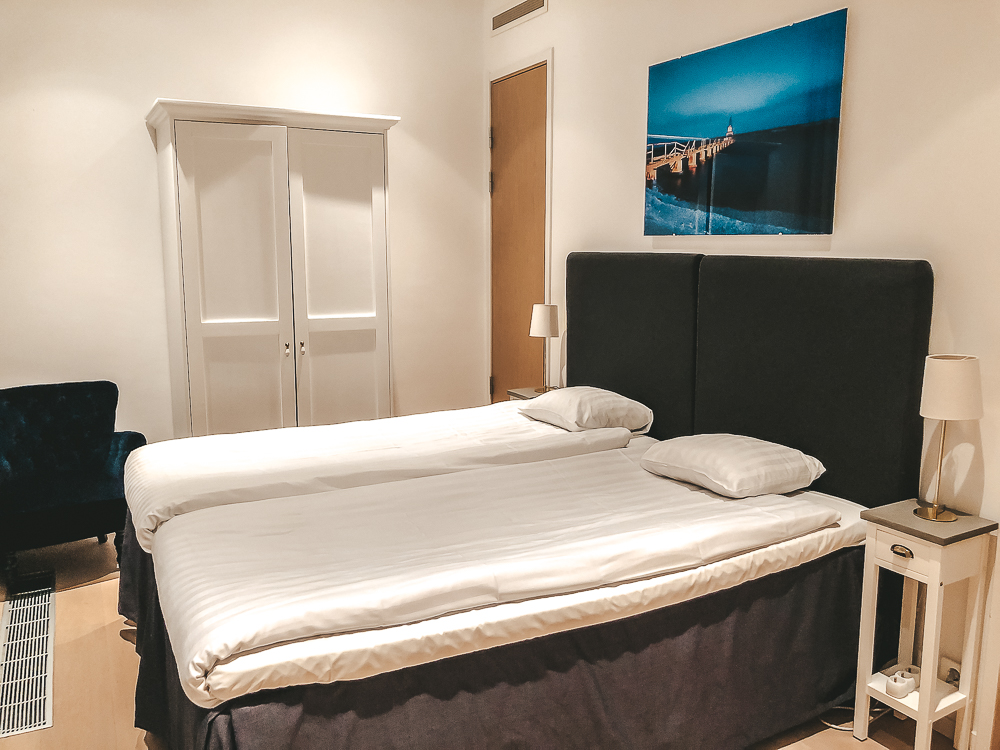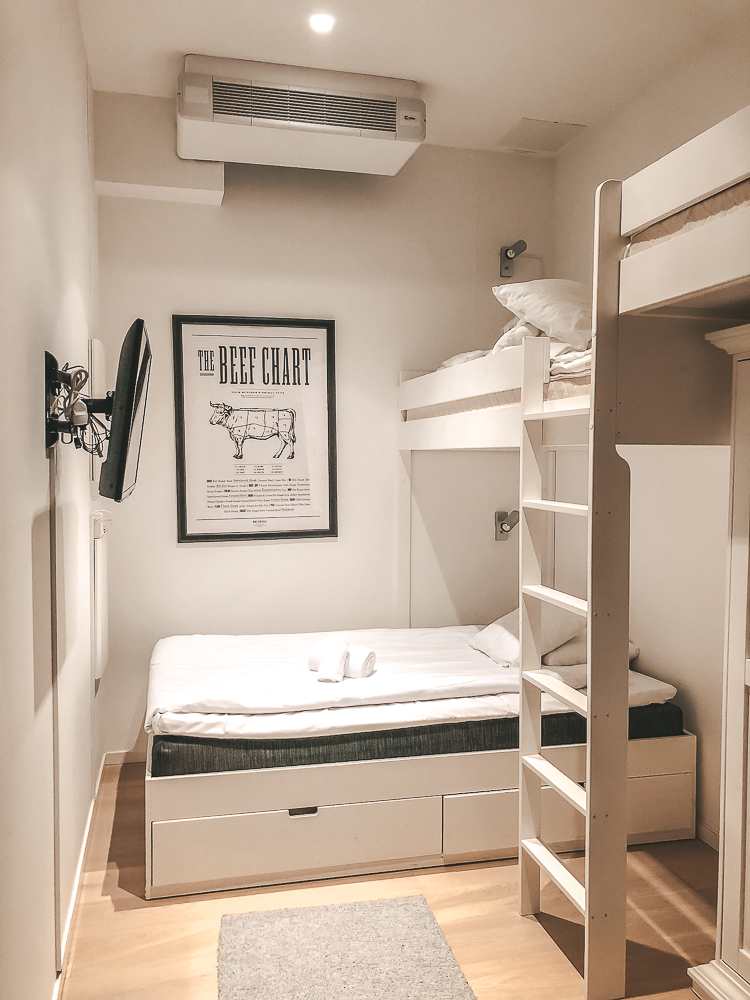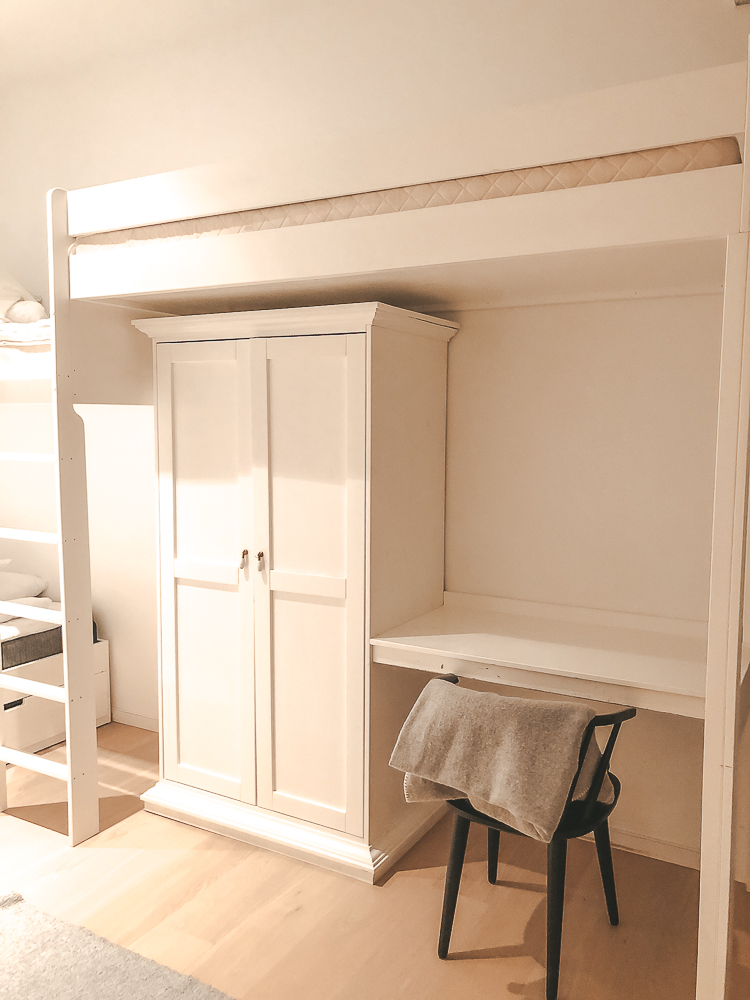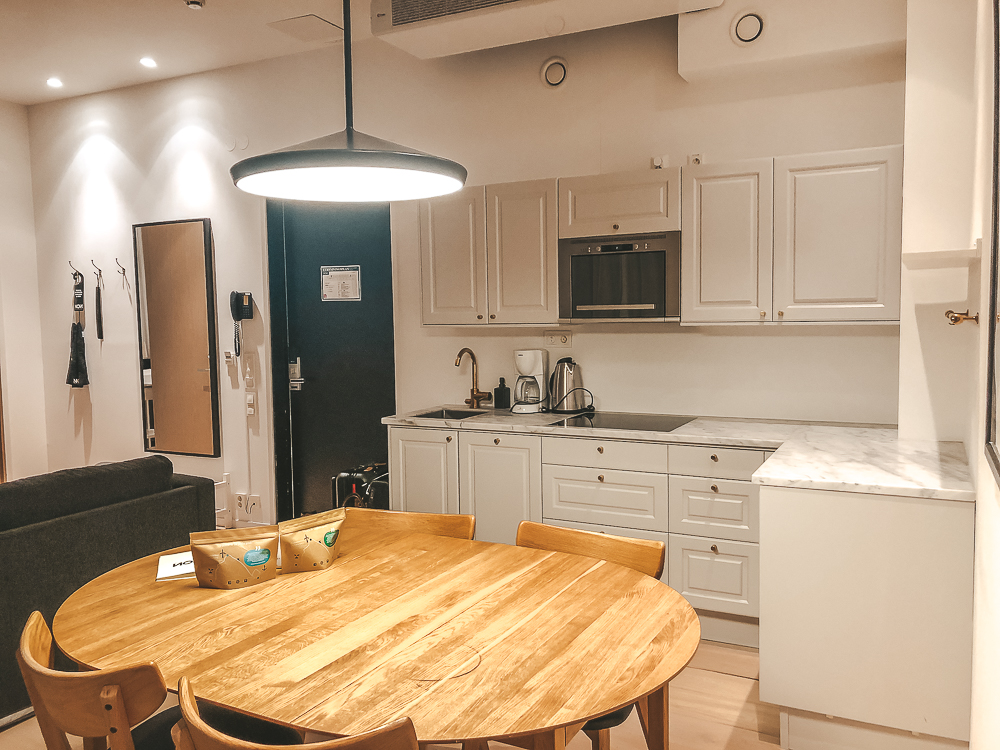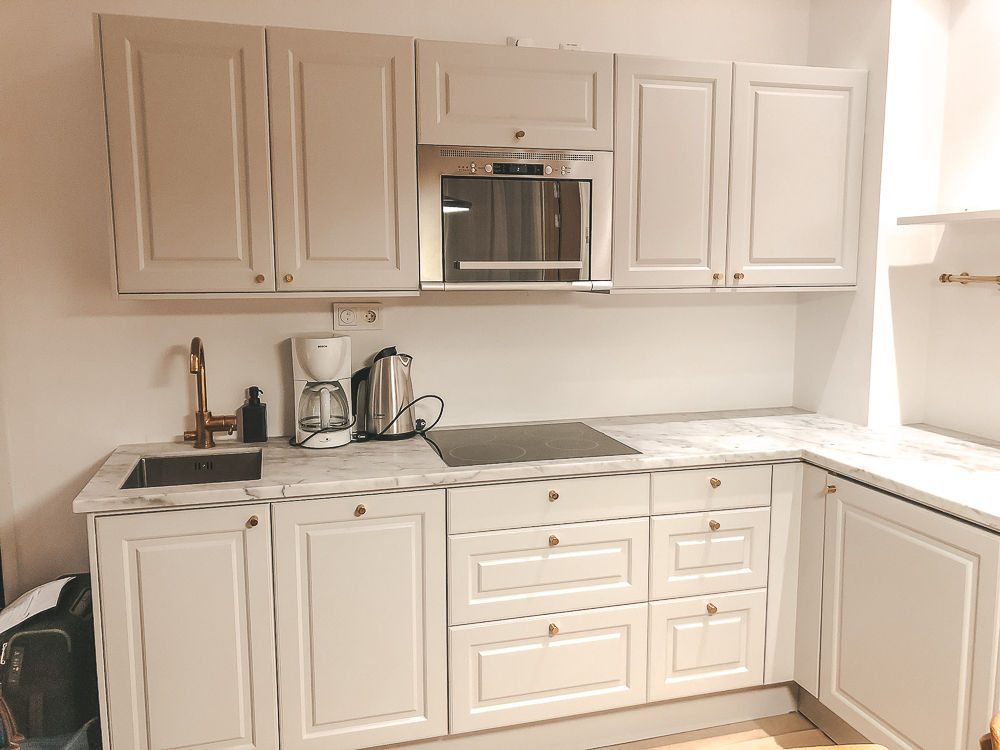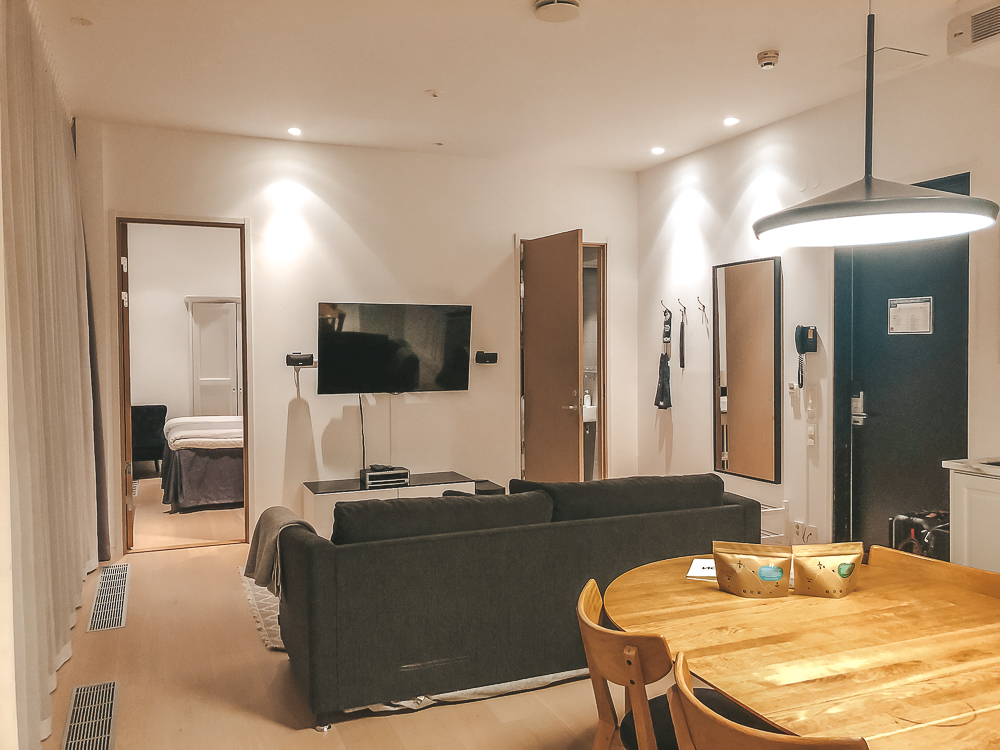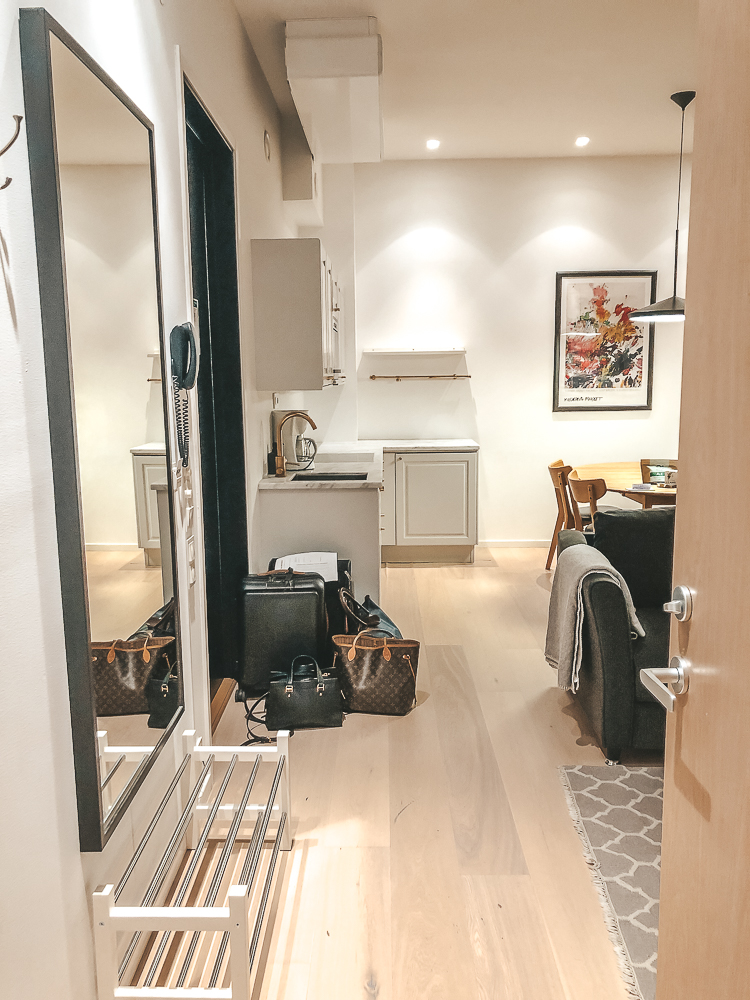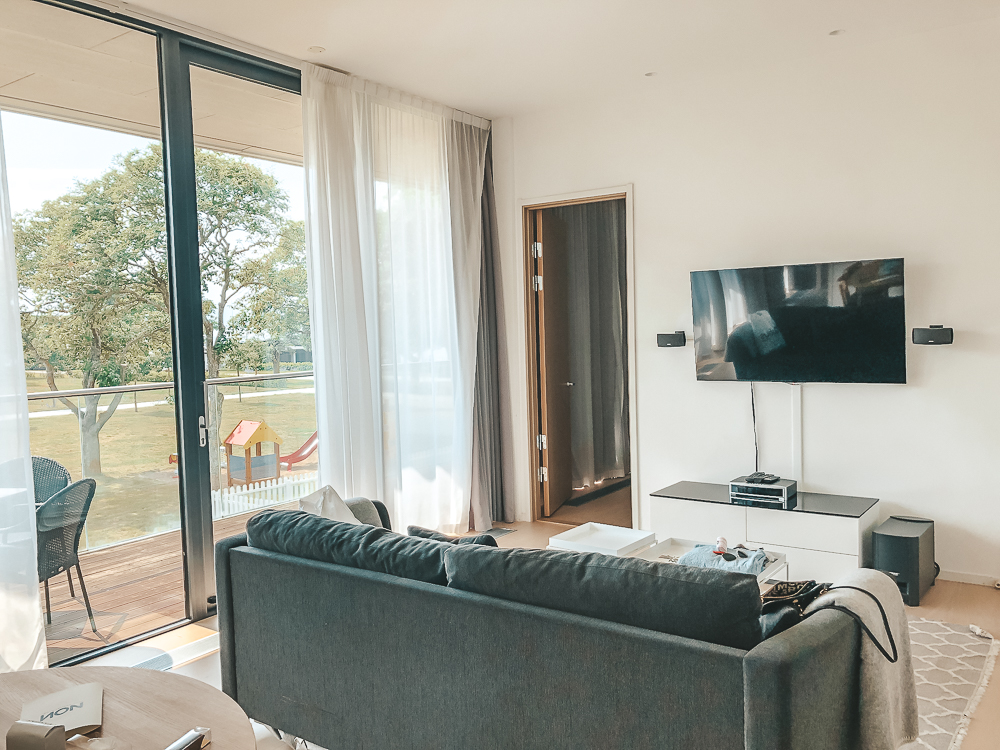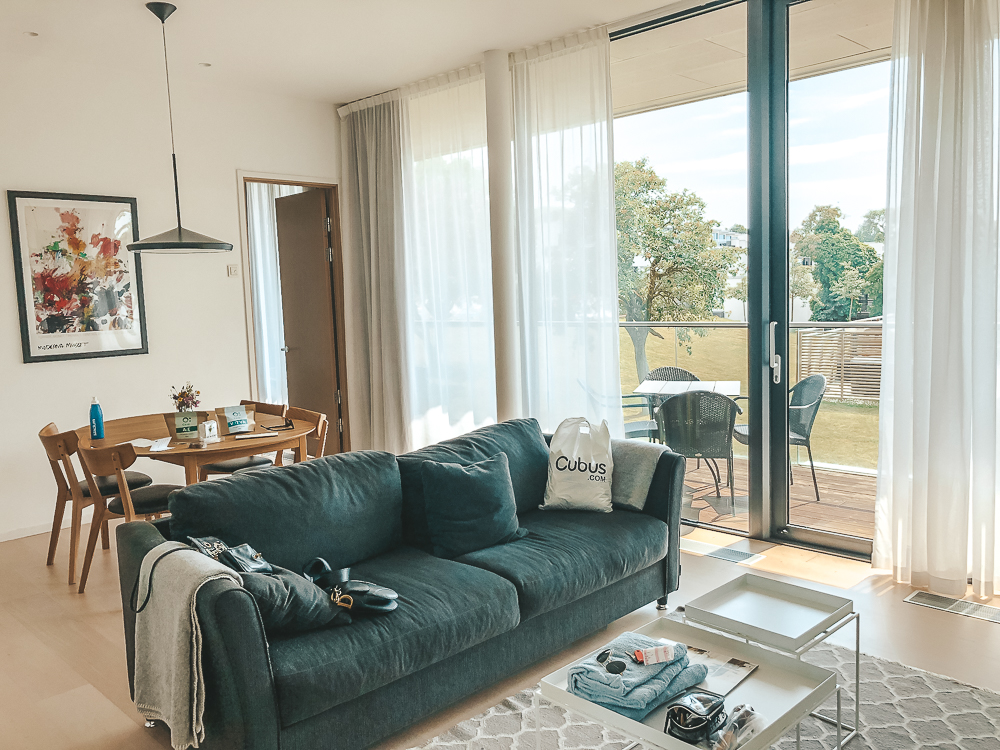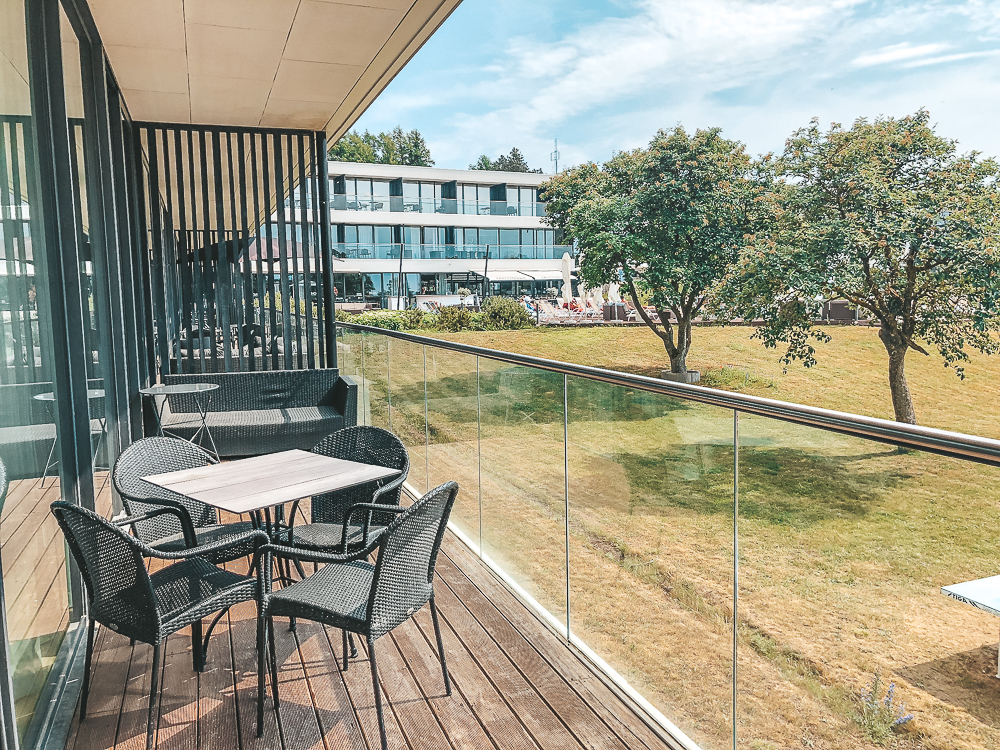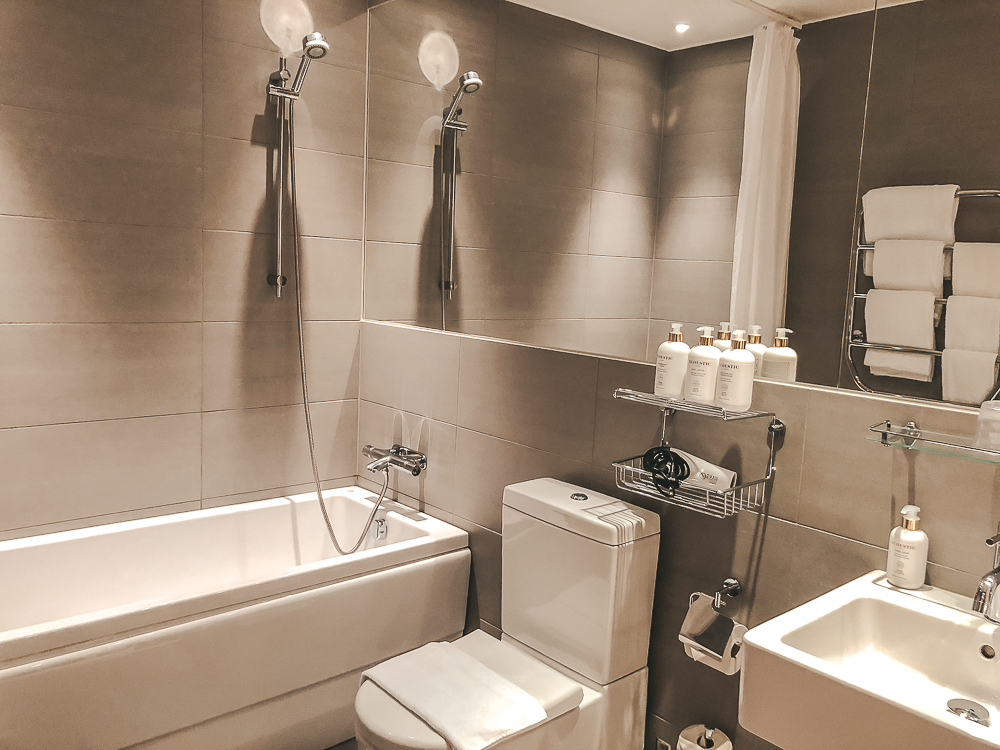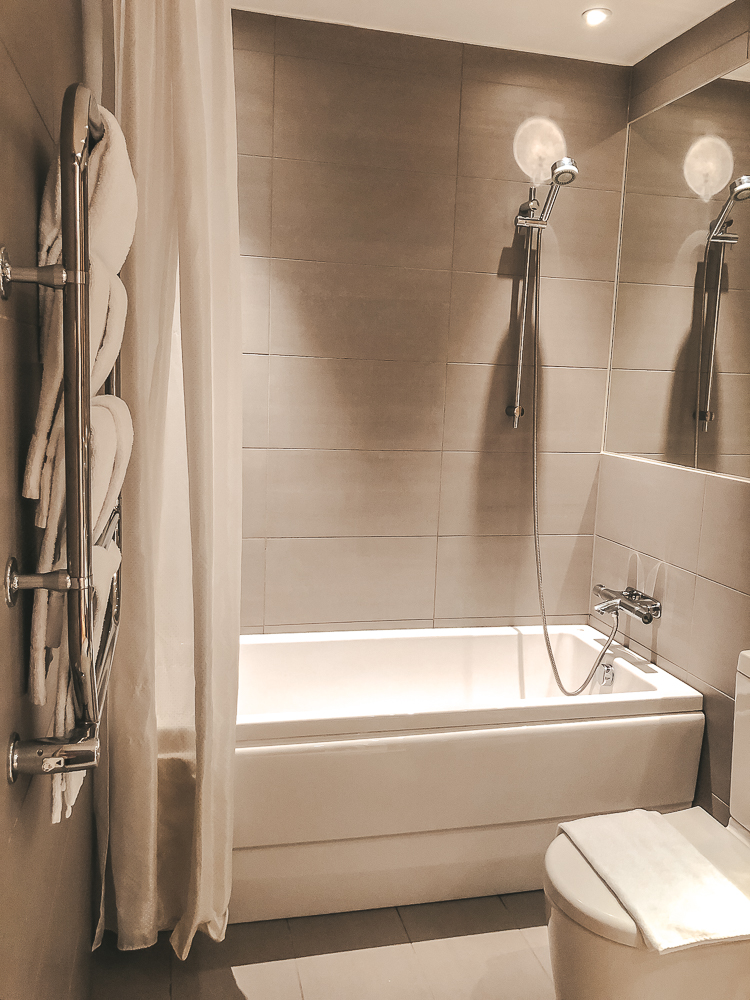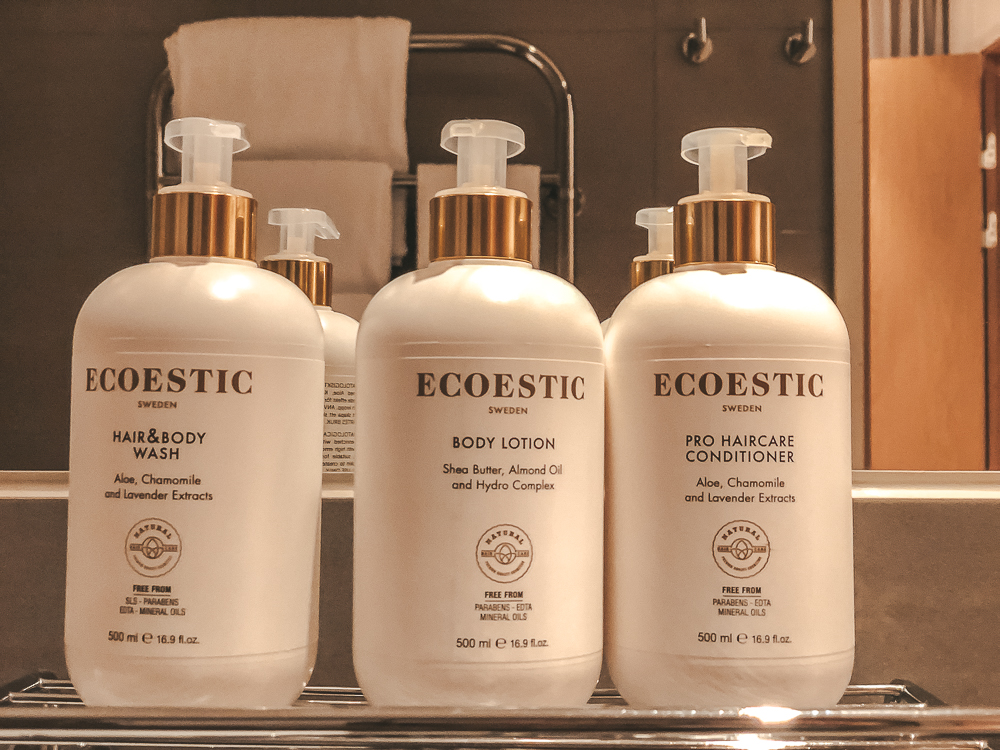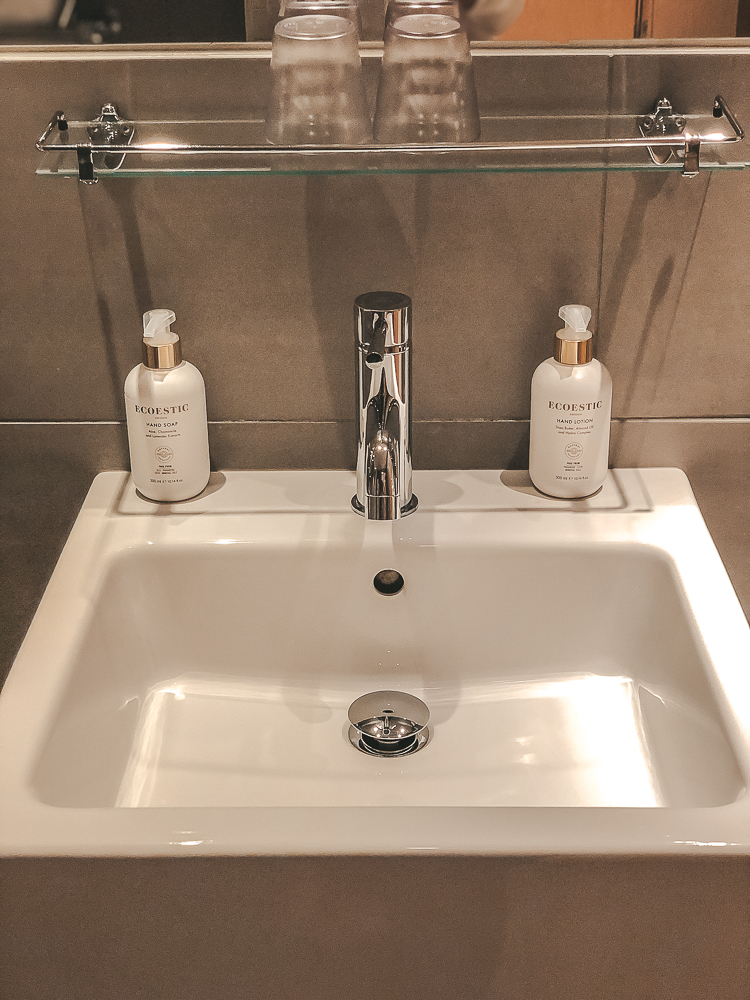 Breakfast
Breakfast was included and was really good indeed. There was plenty to choose from and it was a buffet where you can go and pick your own food but the drinks were served by Novi Resort staff with either coffee or juice. For me a good breakfast is when you get pancakes or waffles and here were freshly prepared pancakes with jam and cream. It was the same offering every day but it didn't matter to me because it was so good! What I also liked about the breakfast was that there were several types of fresh bread to choose from as well as Gotland cheese which was so delicious! Don't miss it if you have breakfast here 😉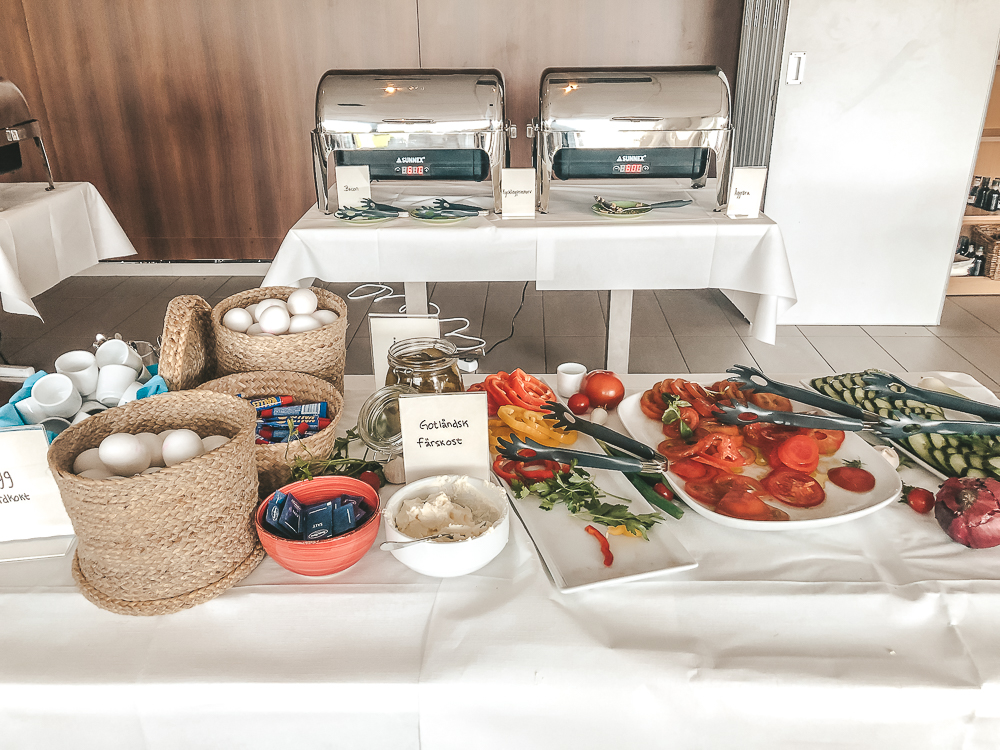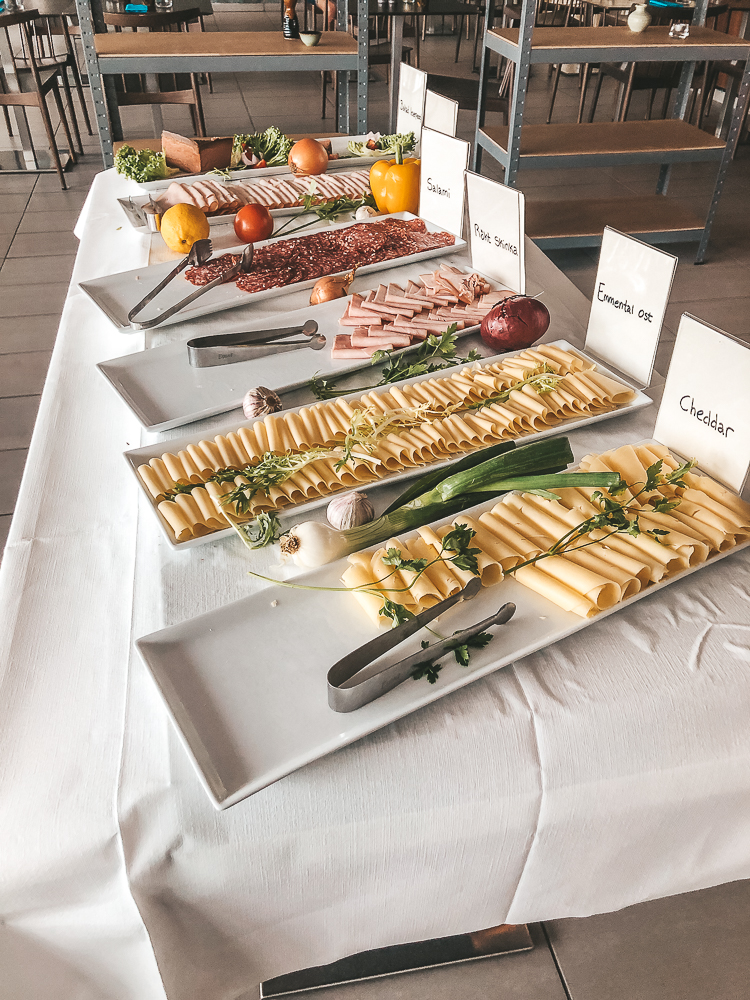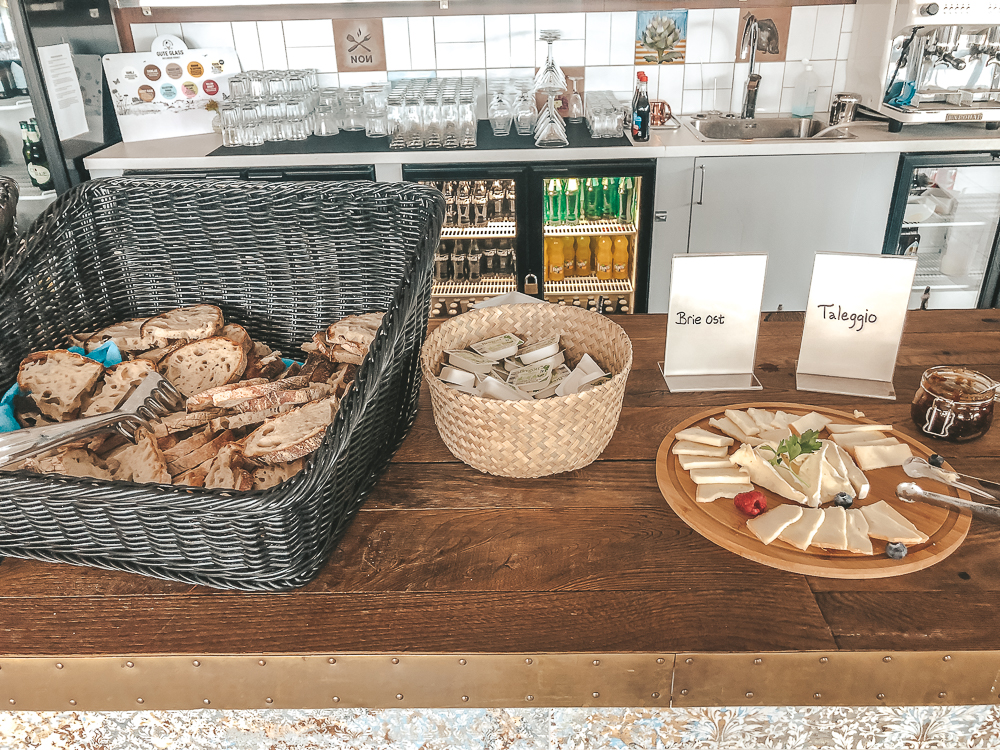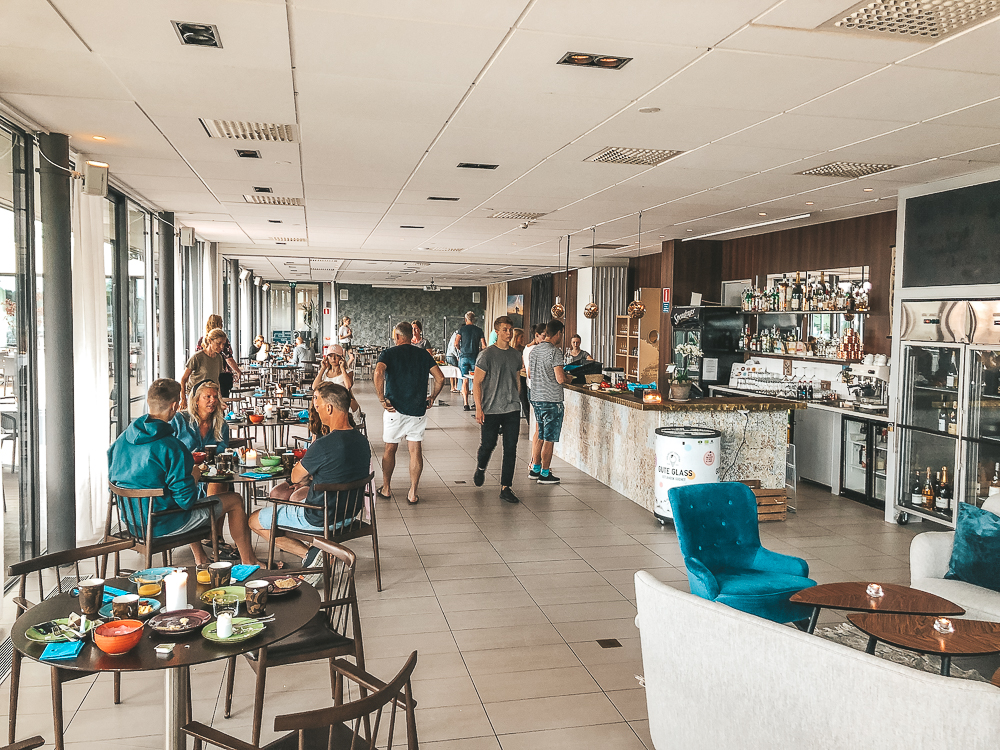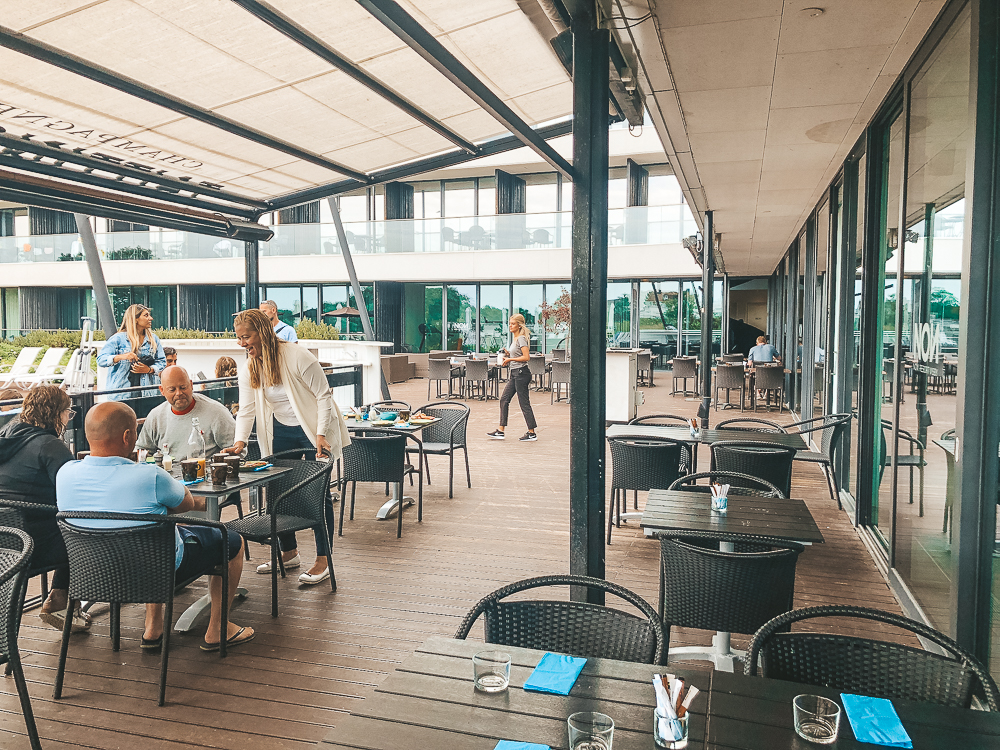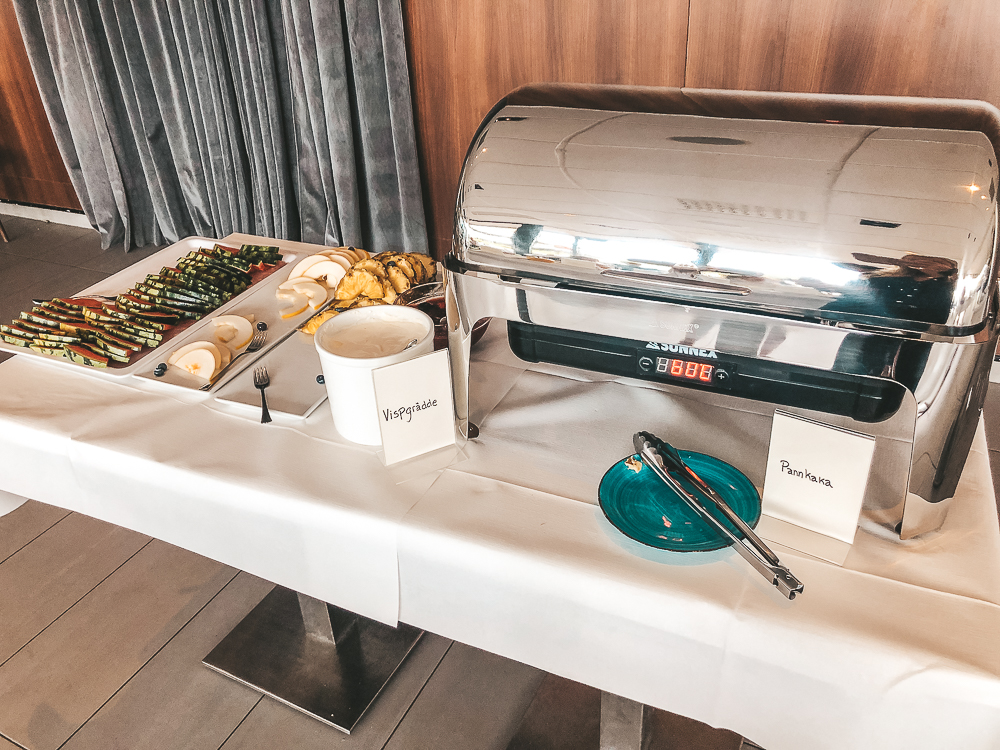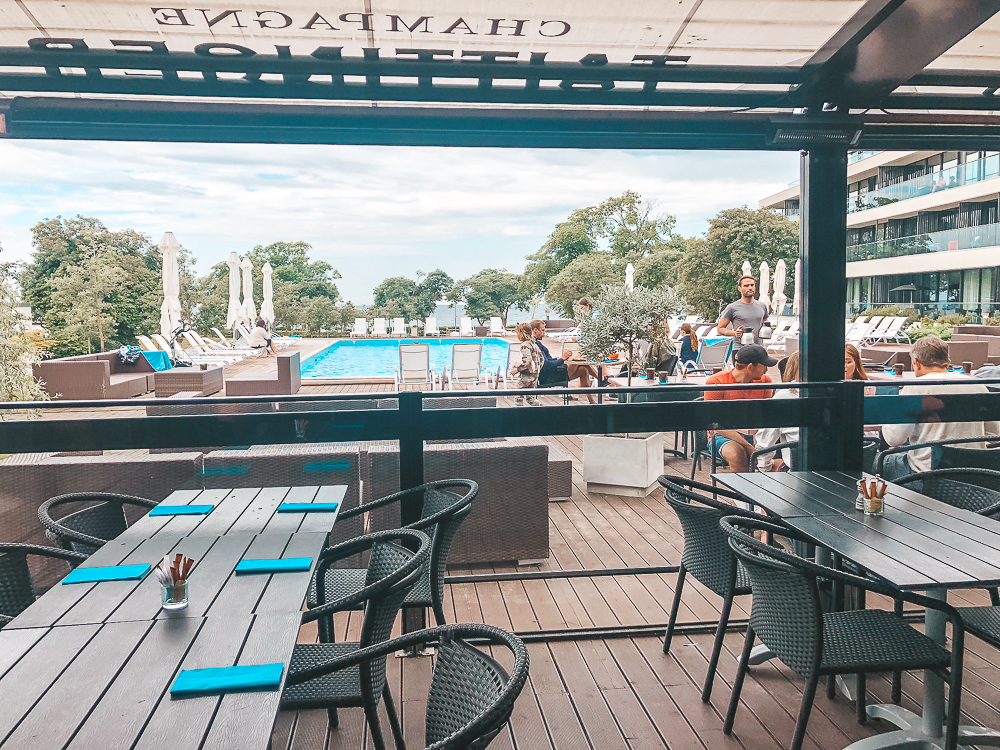 Spa Bath
One day we also got to hang out in their whirlpool which consisted of a really nice jacuzzi that you can book through the reception and was incredibly nice and really relaxed actually. After an hour, I felt very harmonious, which is an unusual feeling for me. I really recommend doing it when you are at Novi Resort, especially at sunset because it is a cozy and romantic moment you get together, especially with bubbles in your glasses, which you can bring with you in to the spa bath.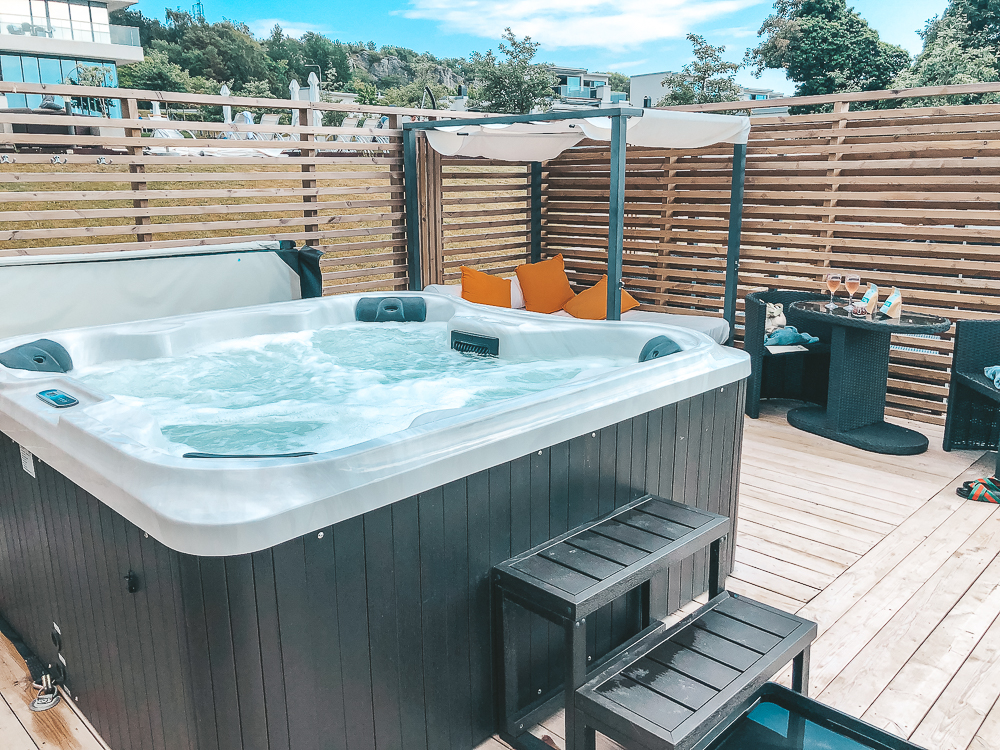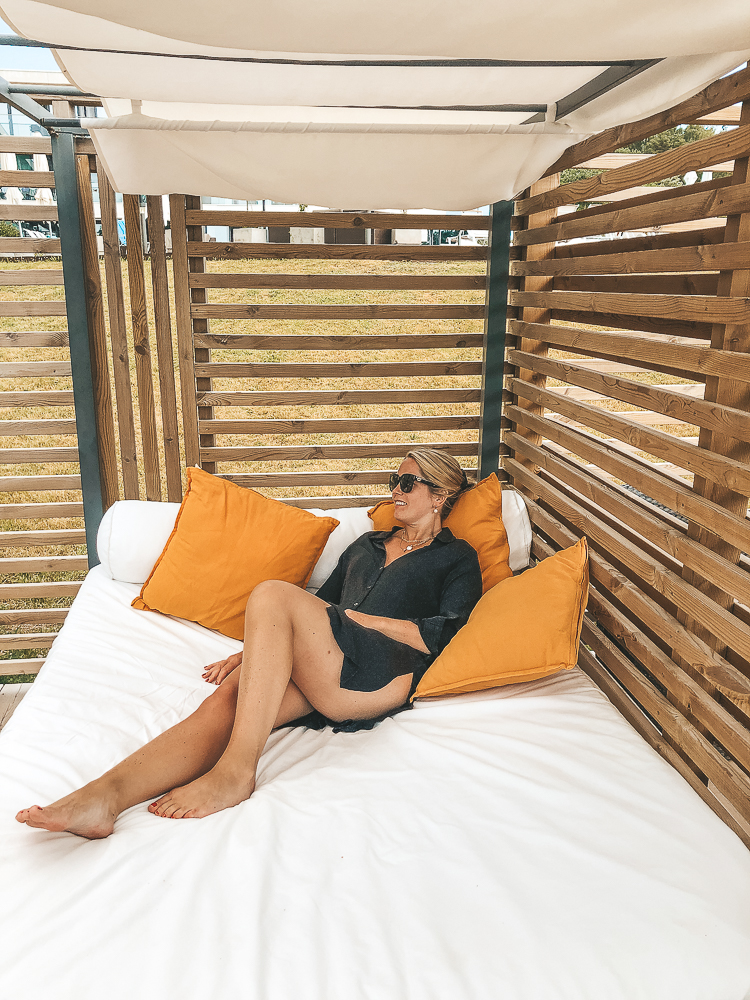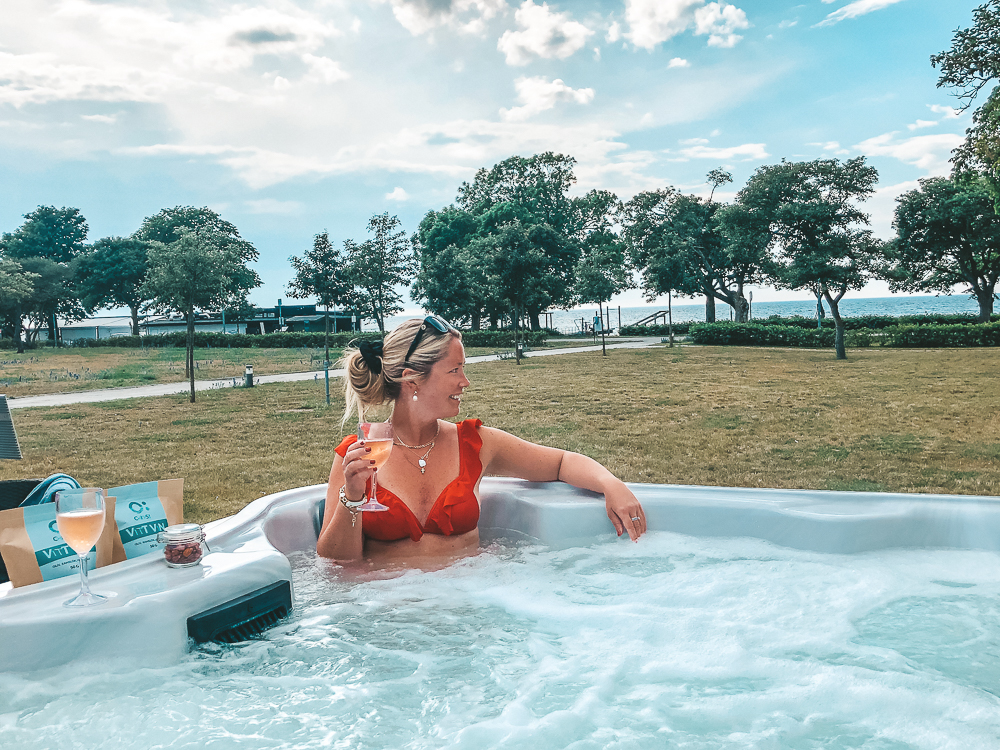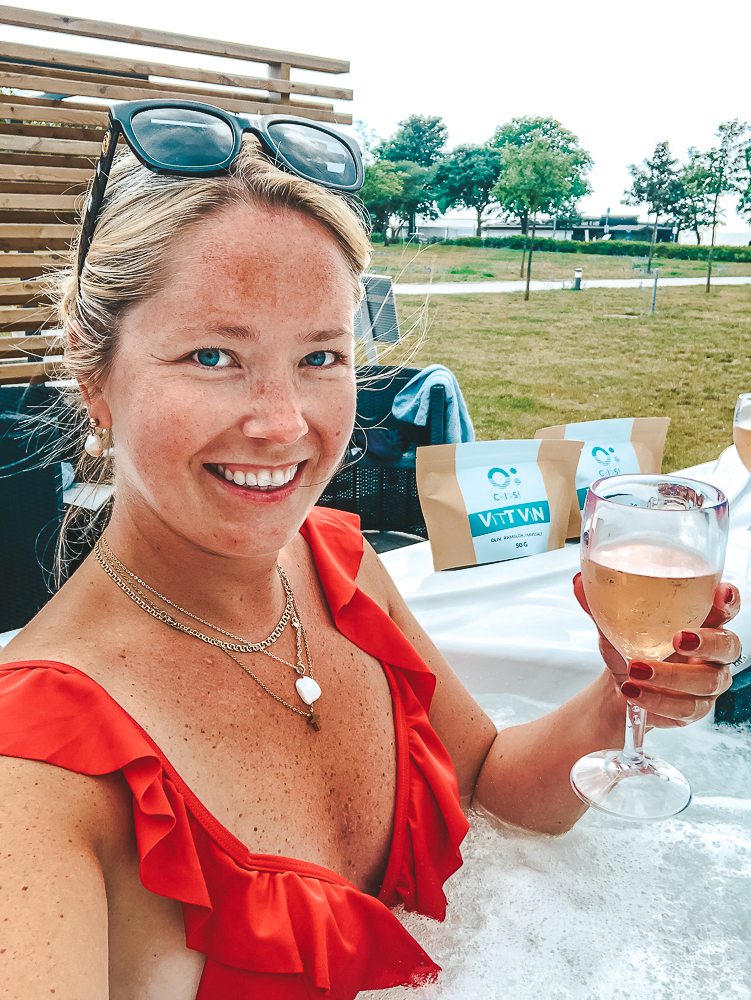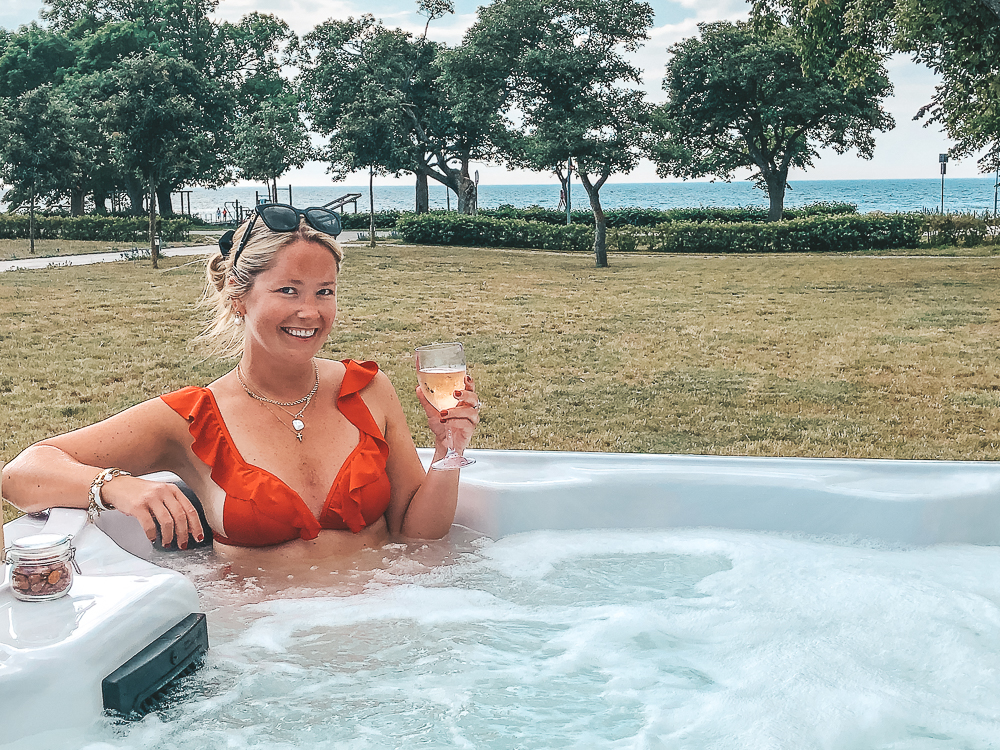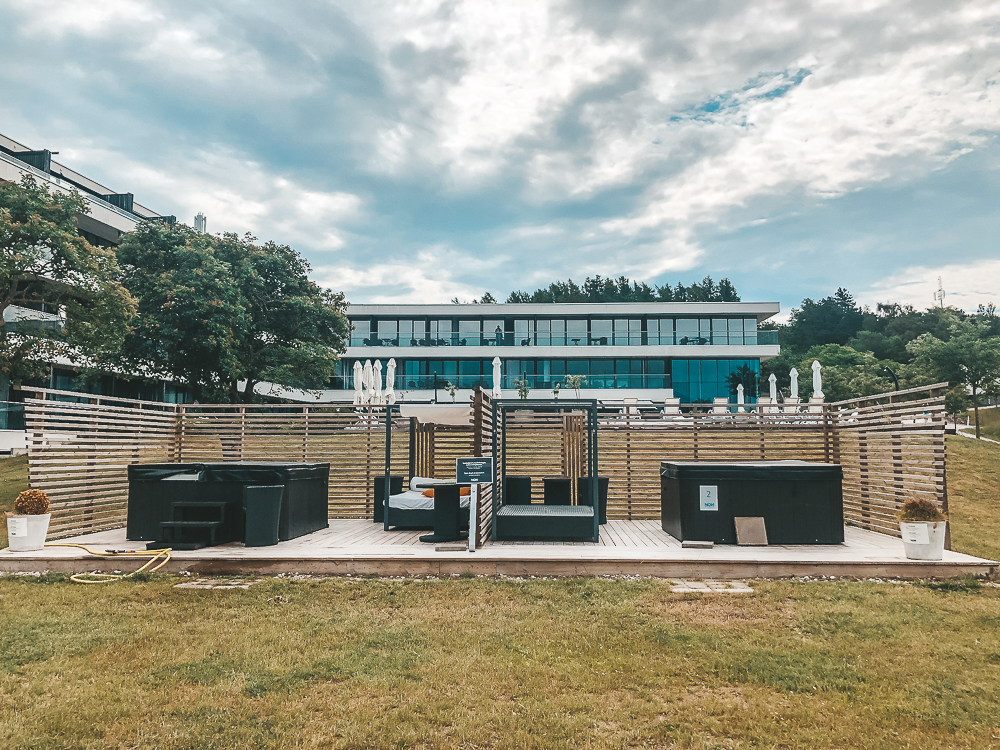 Novi Resort Beach Club
On midsummer day, it was the opening premiere for Novi Resort's beach club where we got to enjoy a 3 course menu signed Pontus Frithiof and with a glass of champagne as a welcome drink they offered. Novi Resorts Beach club is in a very good location, right on the waterfront, just a few meters from the hotel area and overlooking the Baltic Sea. It was a magical evening with beautiful sunset so it was really a great evening we had here!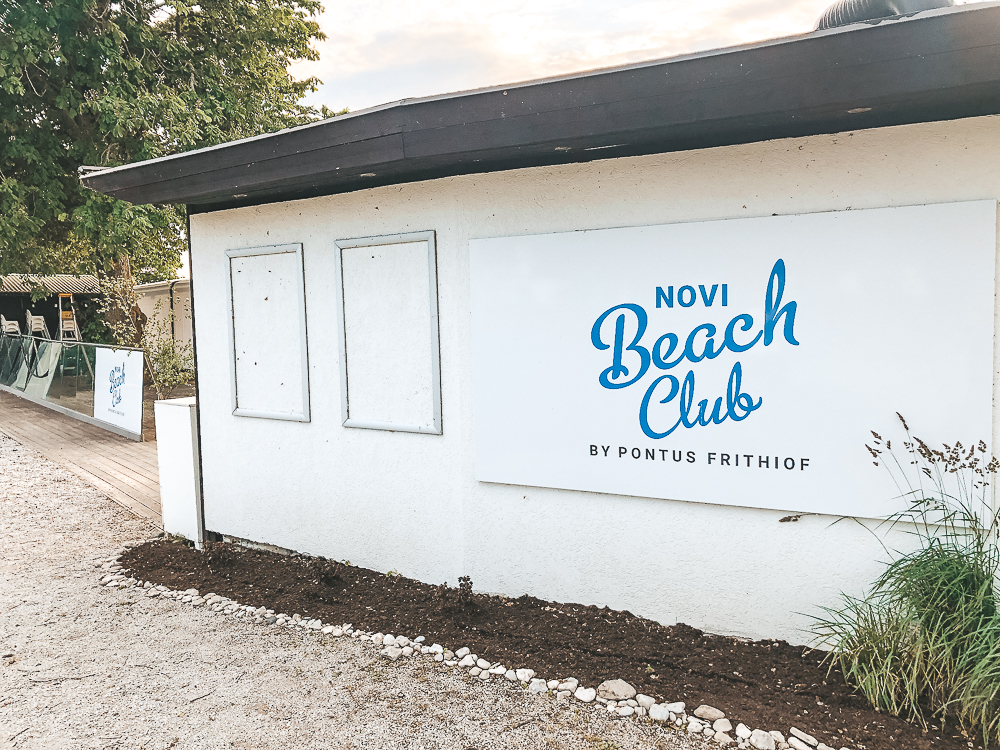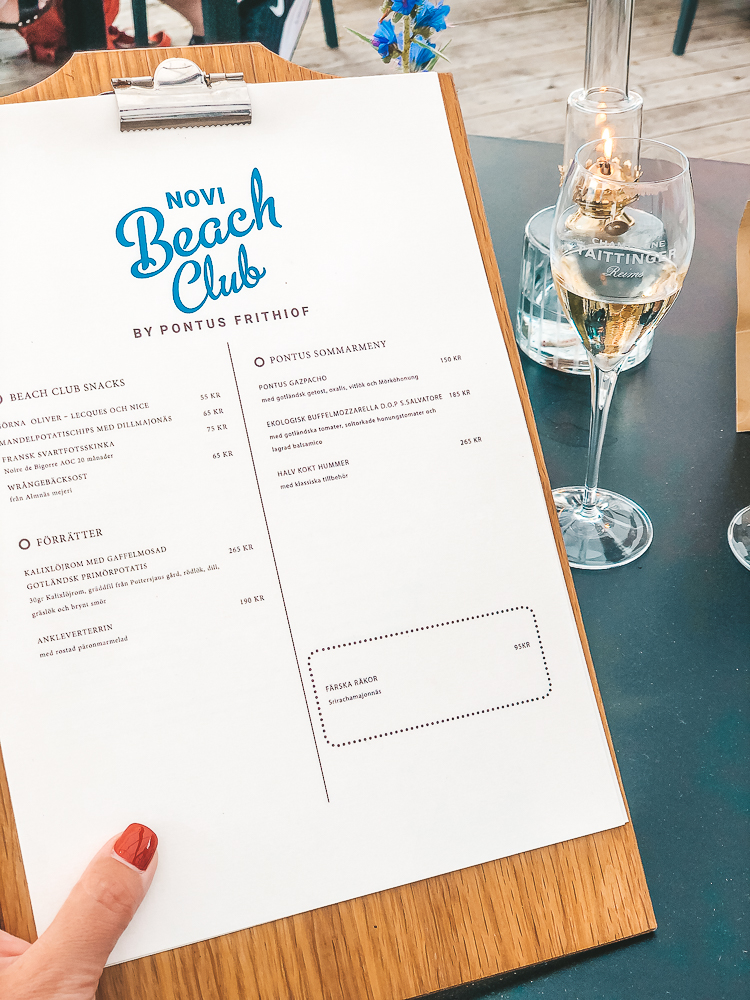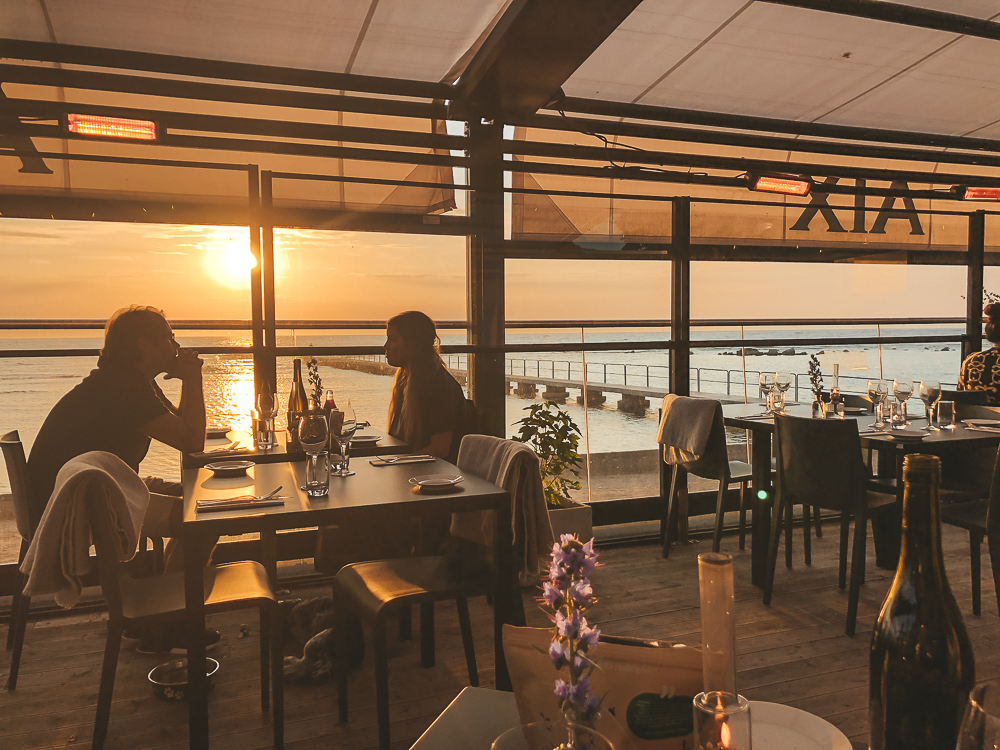 Personally, I think the food was totally okay, but unfortunately no more than that. I wished they could have an entrecote for example as a meat alternative and not just a cutlet that was on the menu as a meat alternative if you want to eat meat yourself but not your company. I ate a burger as a main course and it was good while the entree was absolutely delicious!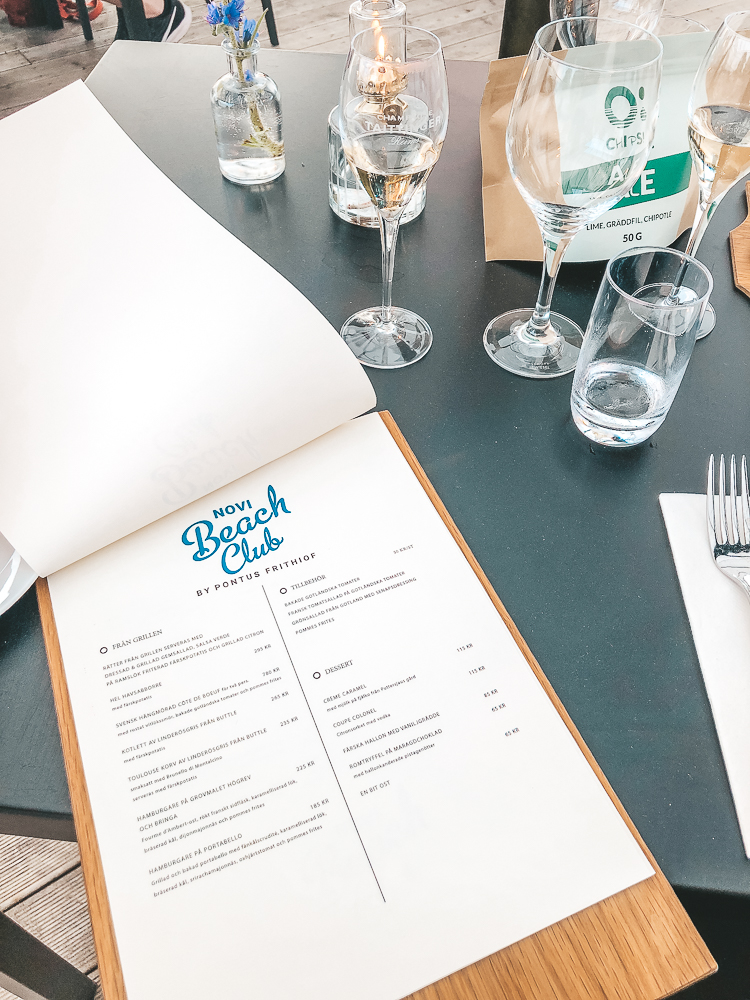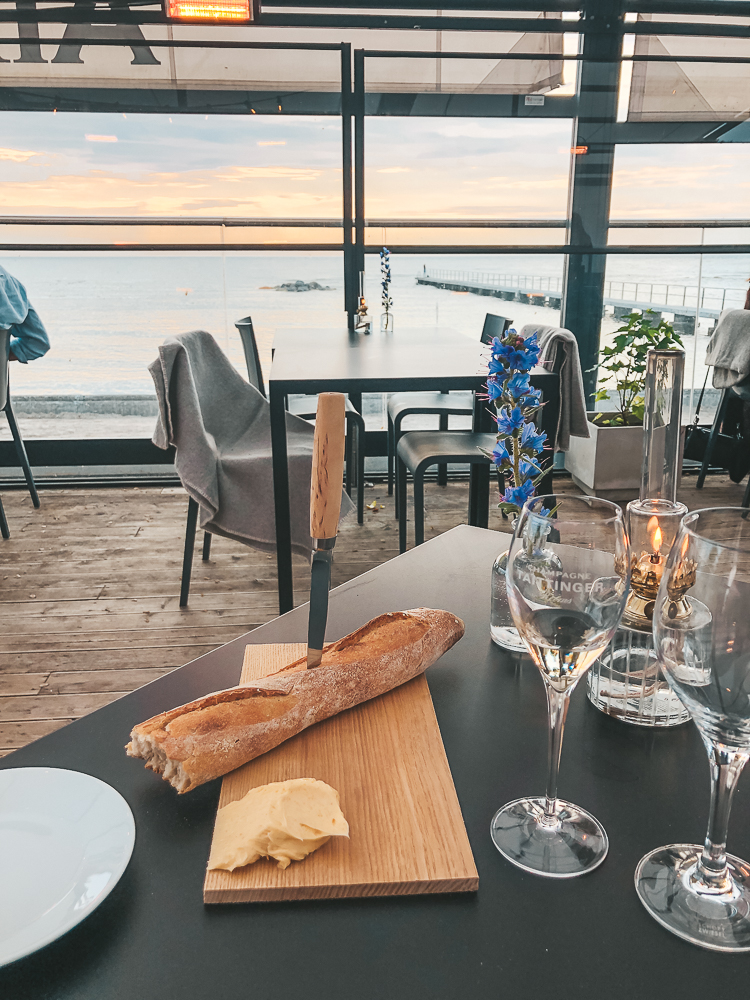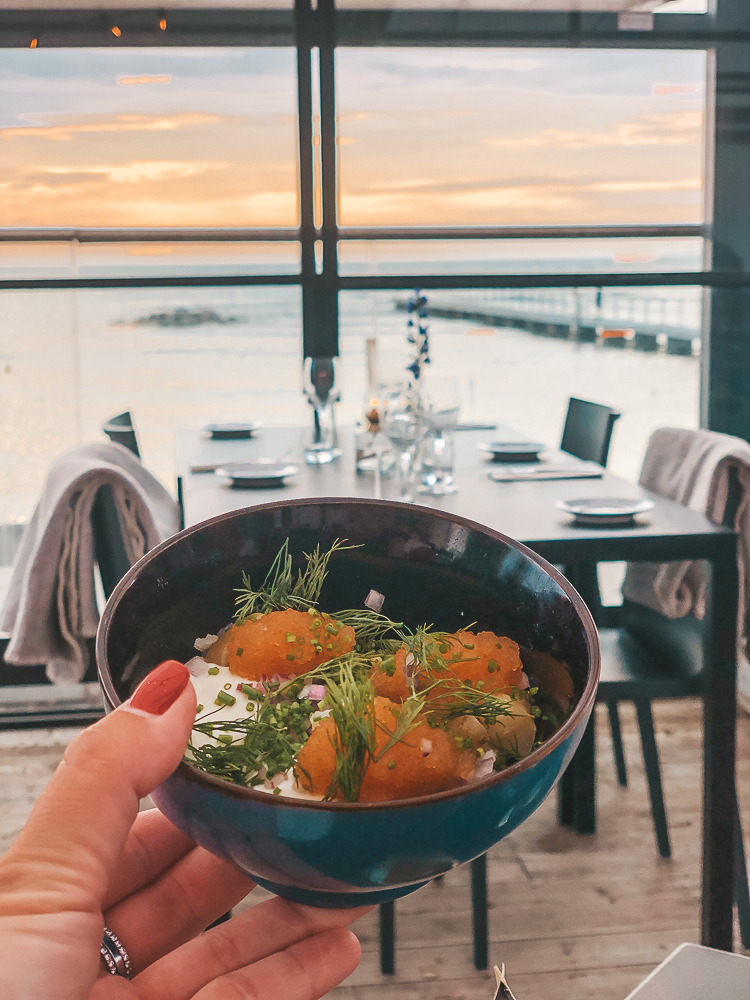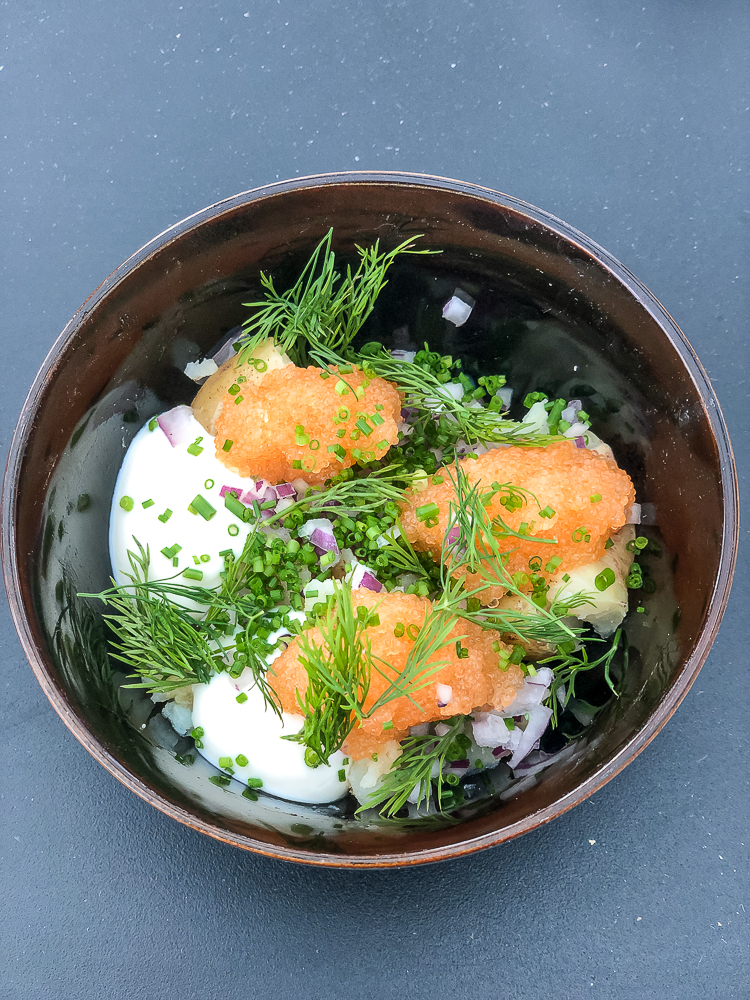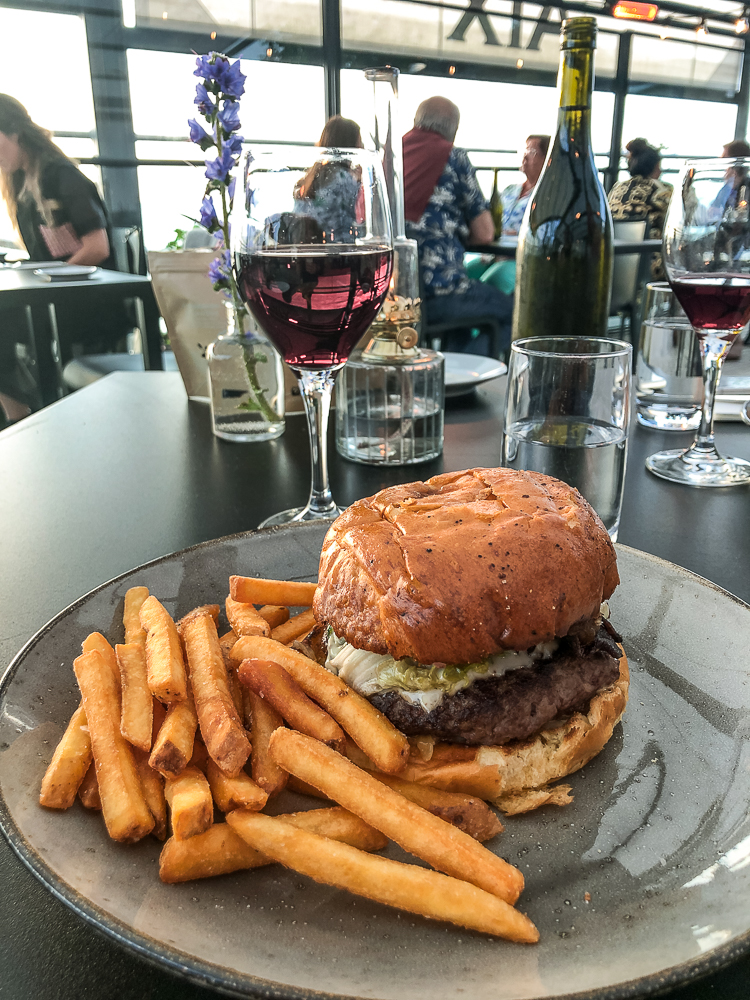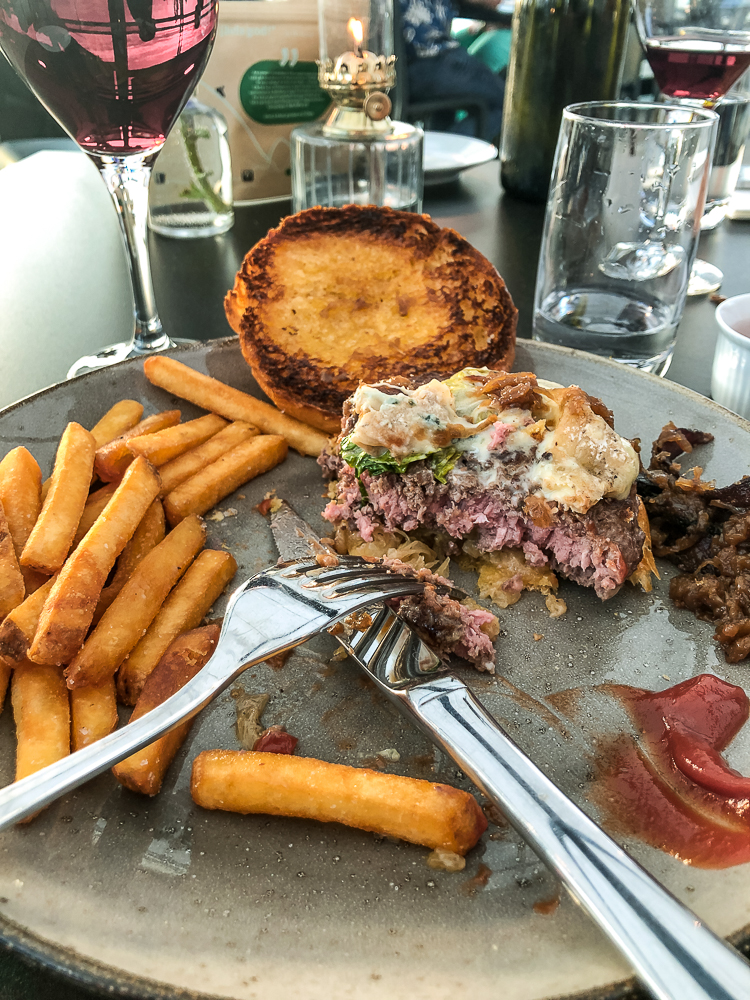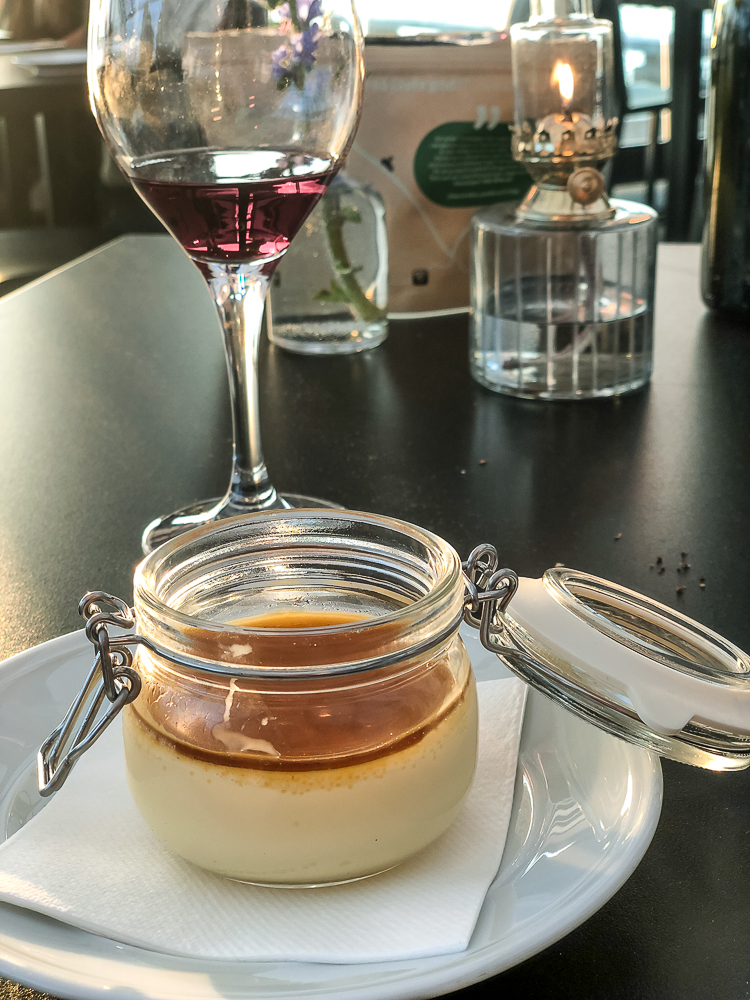 I like the atmosphere and location of their Beach Club, it is hard to beat so I definitely think it is worth a visit here for a dinner night when you are near Visby. You don't have to stay at Novi Resort to dine here, you can come here anyway as a dinner guest 🙂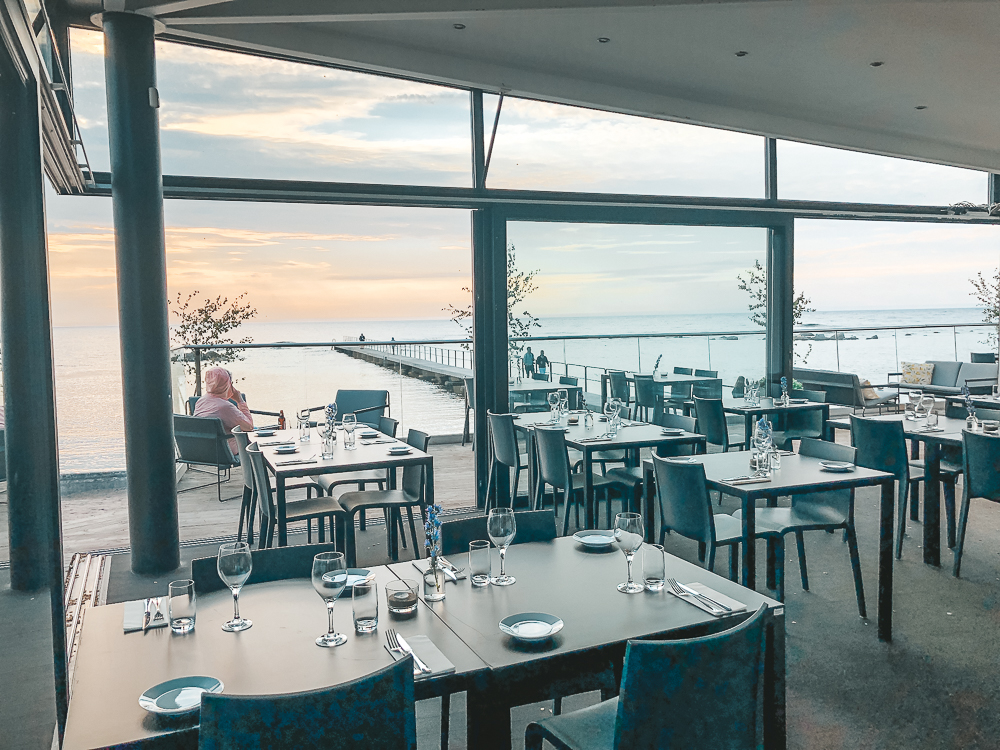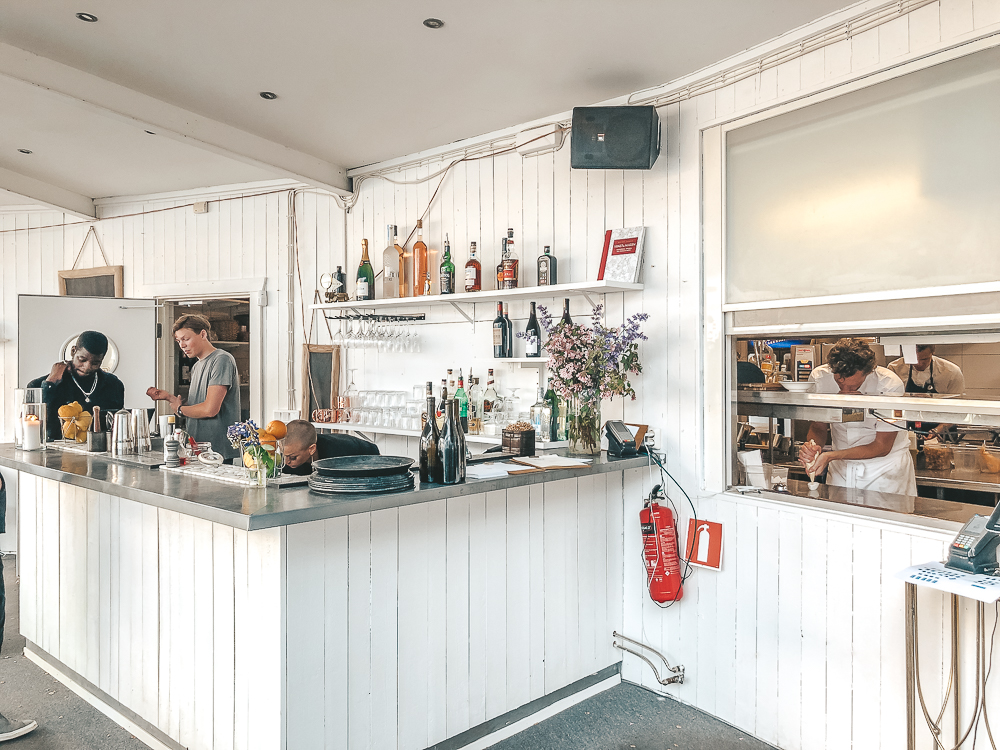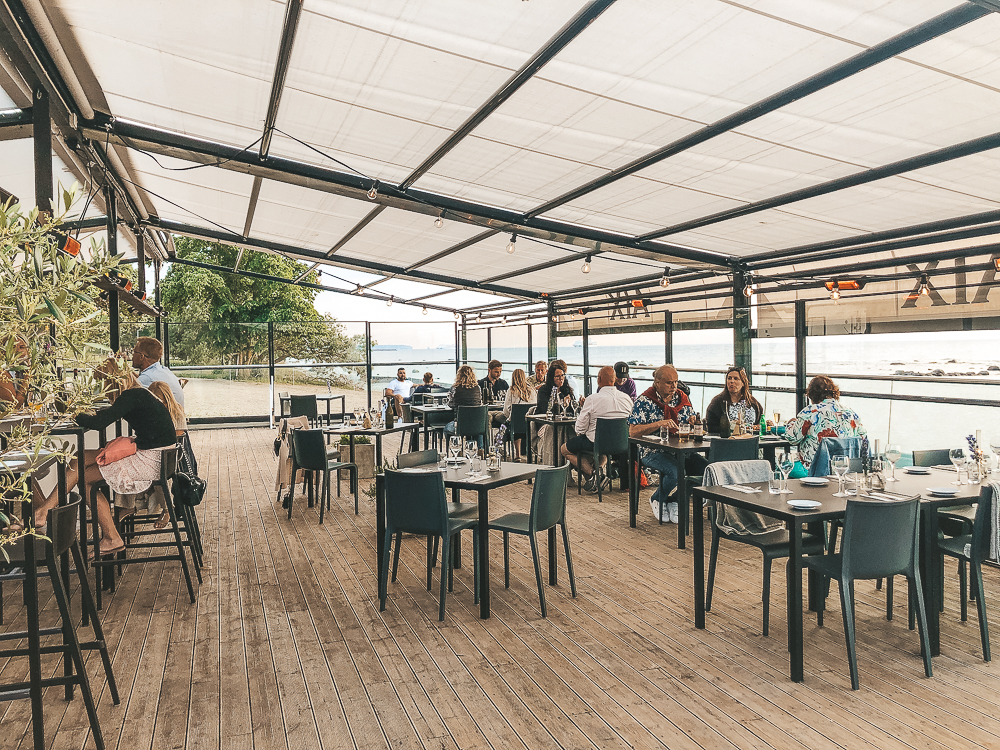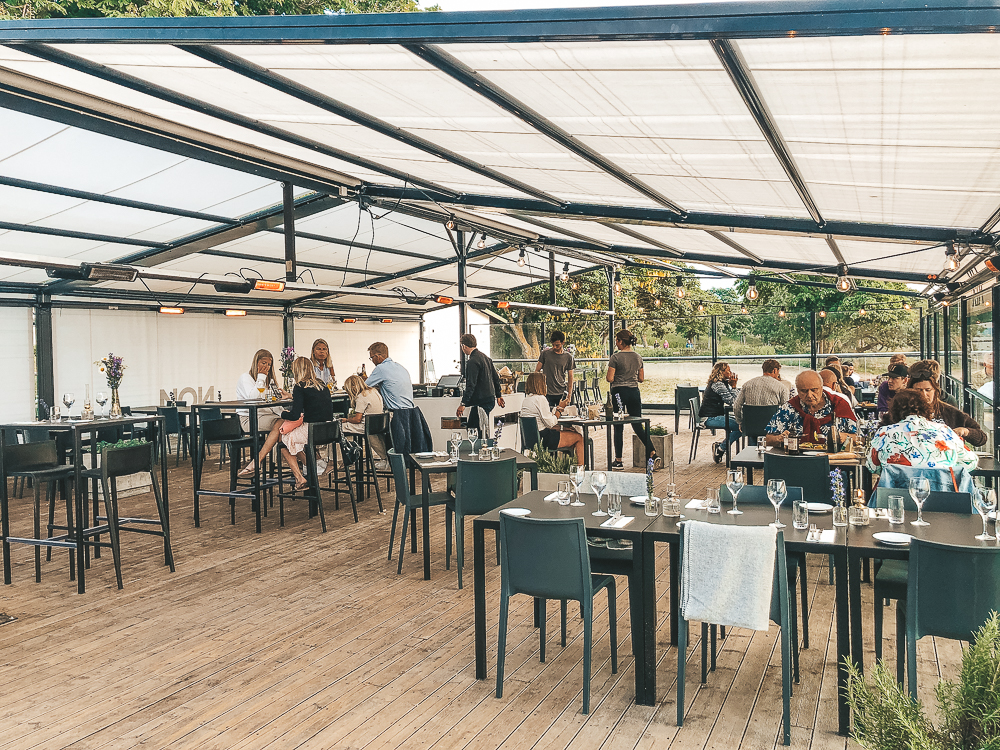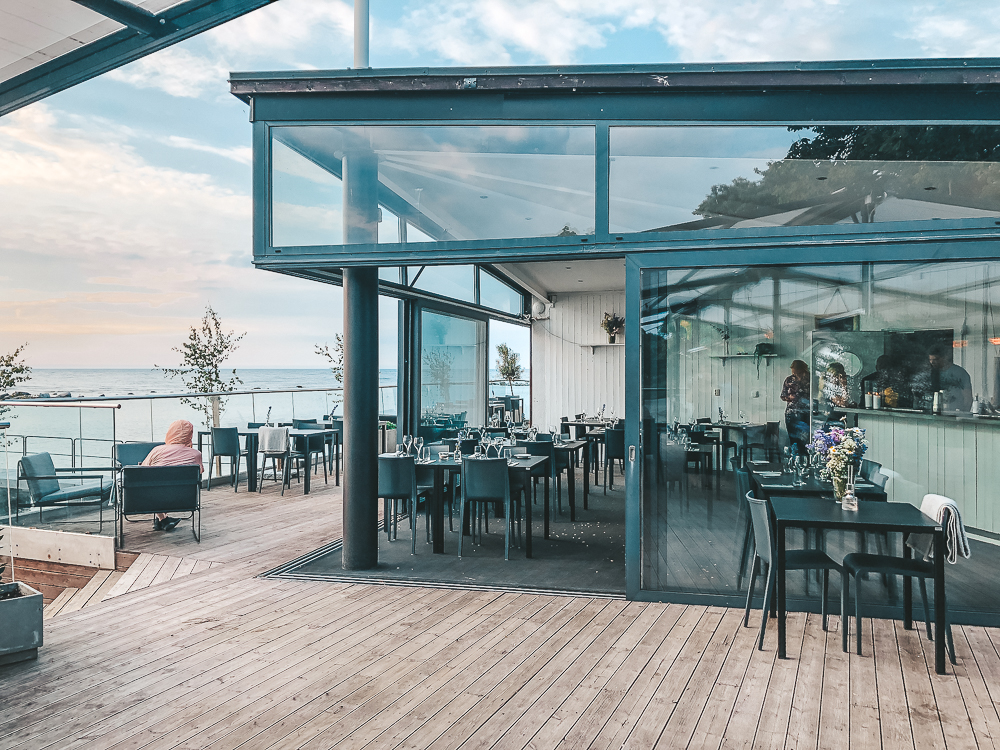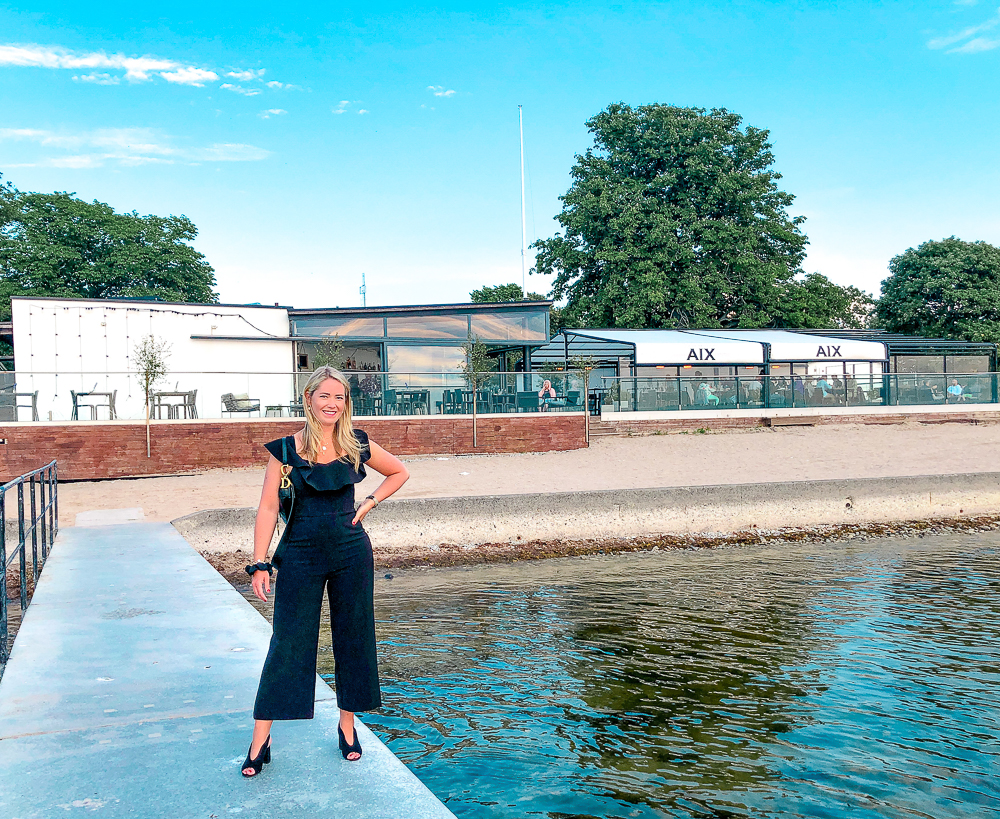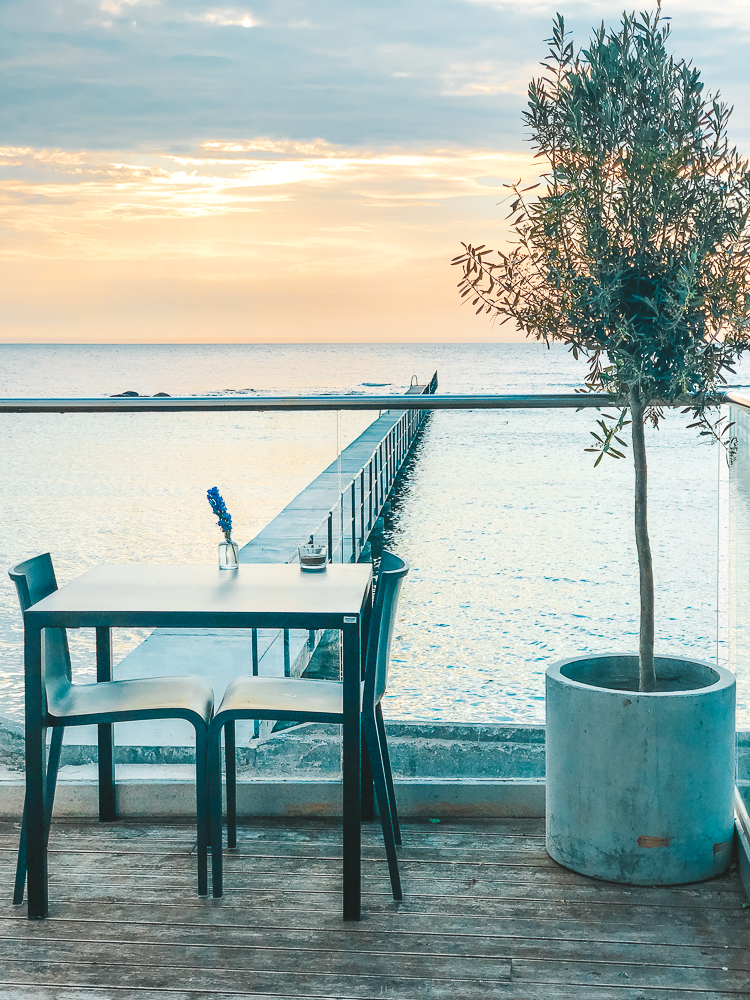 Summary
I am happy with my stay at Novi Resort and can recommend staying here if you are on Gotland and want proximity to Visby but still not stay in the middle of the city in Visby. It may have been because it was opening weekend and a lot more people than they expected (when the public health authority only a few days earlier relieved to travel freely within Sweden) that made it feel cluttered and maybe not fully trained staff, neither at the reception nor at dinner but hopefully it was only temporary because it was so new for the season.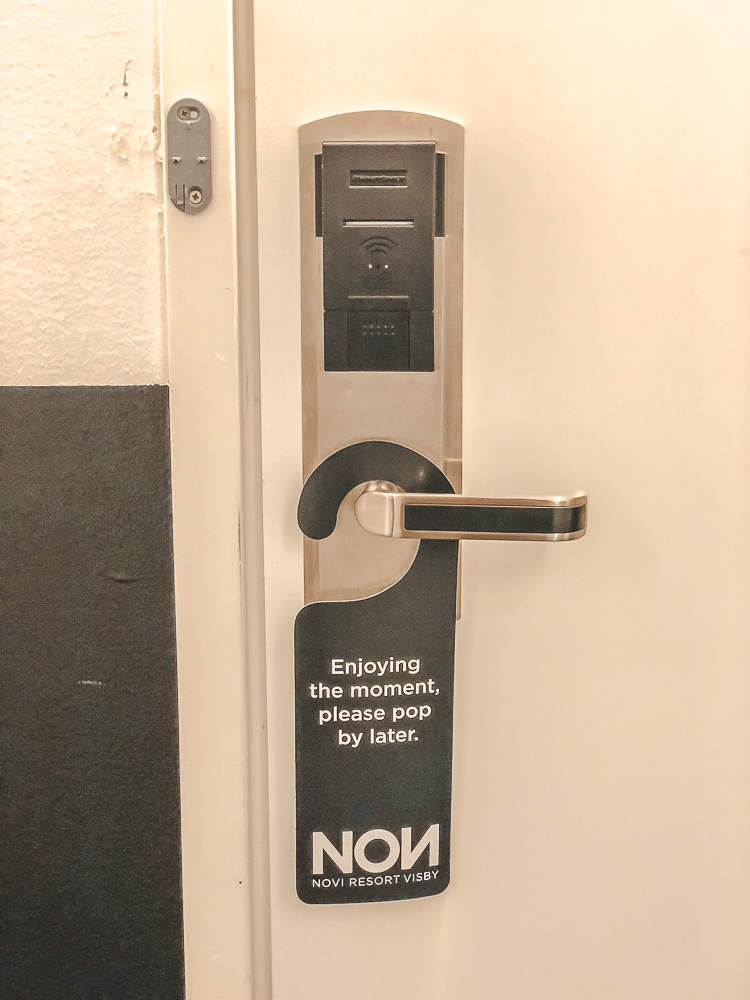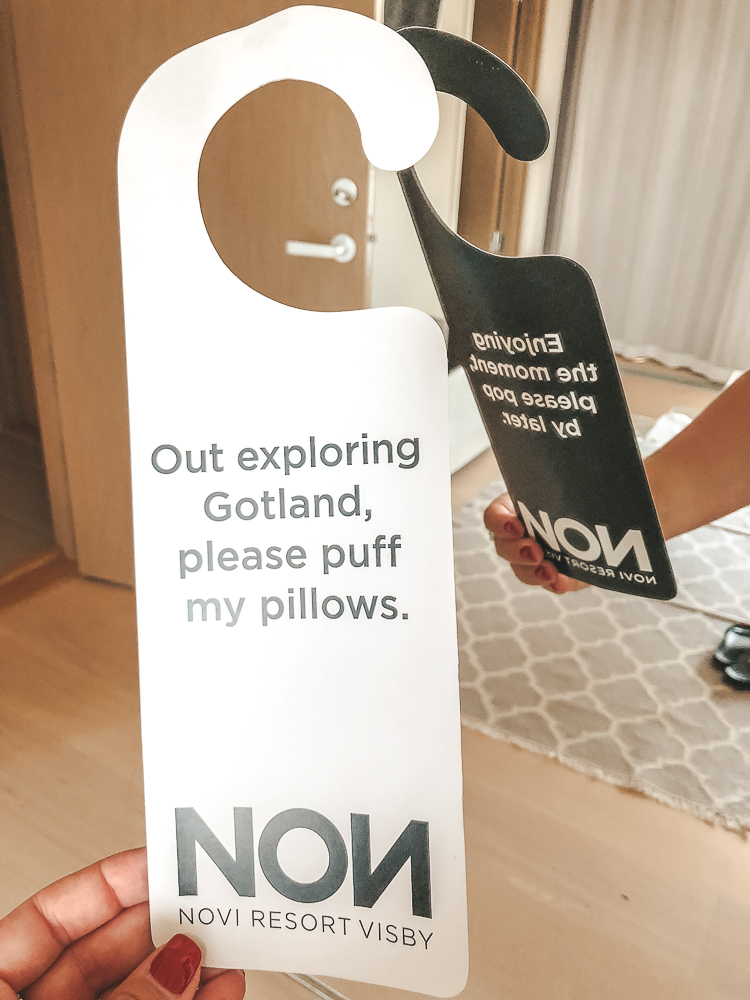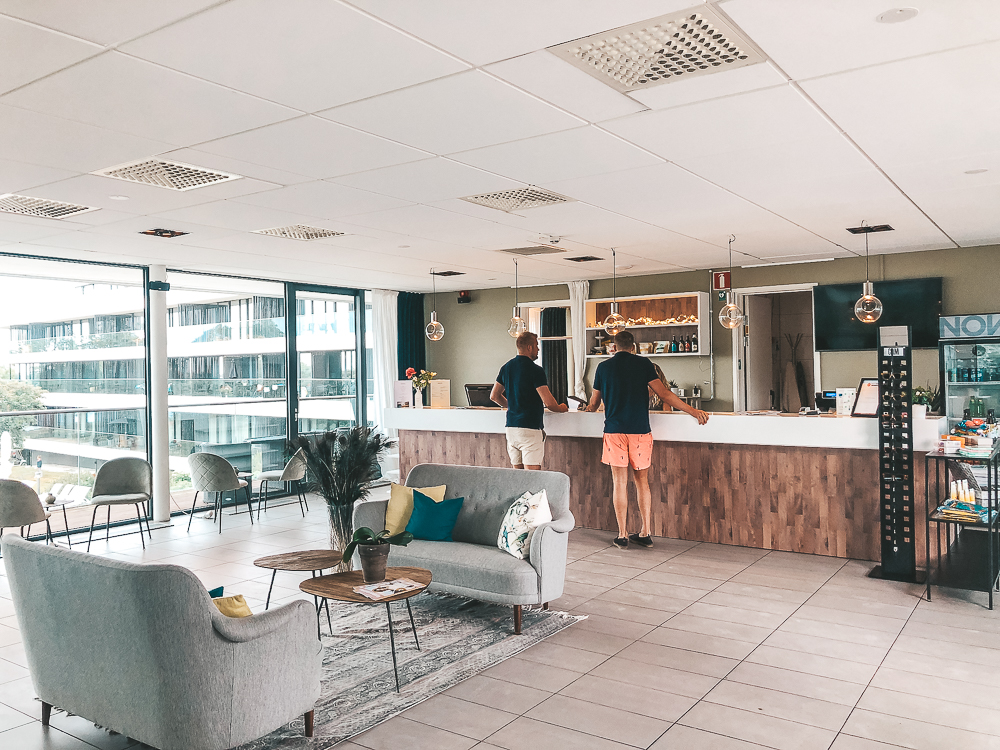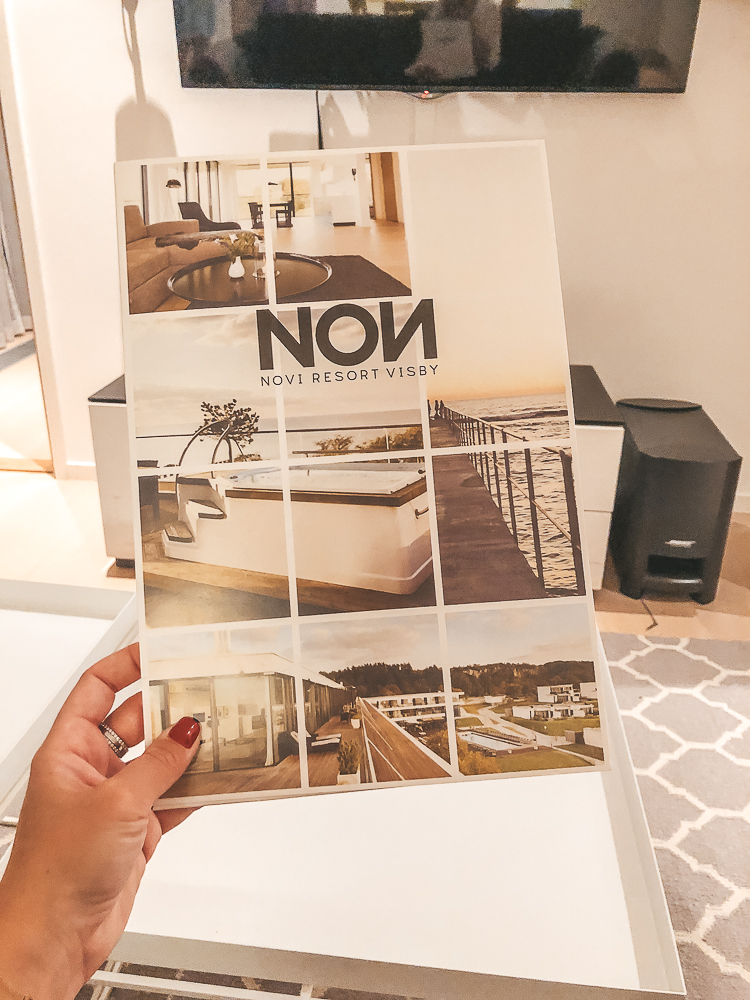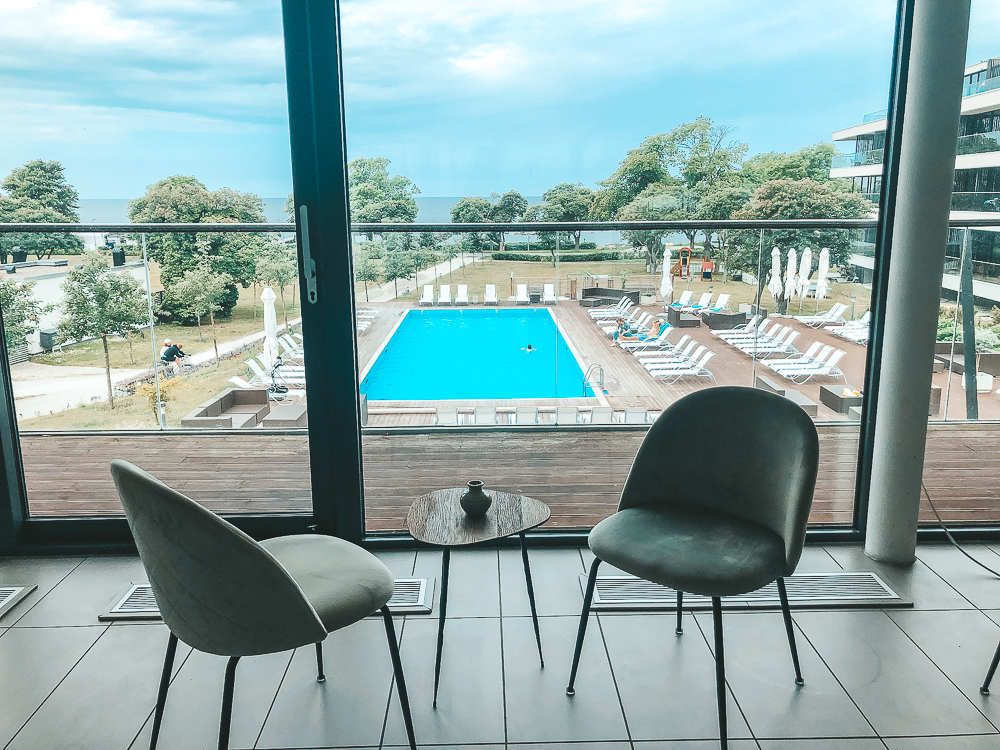 I can recommend staying at Novi Resort if you are going to Gotland because here were couples, friends, friends and families with both dog and children. At Novi Resort you can bring your dog, which I like! However, maybe I had a little too high expectations regarding the quality of the hotel, the food and the service but as I said, probably it was not as it usually is due to the opening weekend and midsummer but clearly a fresh hotel to stay at! 🙂
Have you been to Novi Resort Visby, how was your stay? Tell me! 🙂
Happy Travels!
// Charlotte