In advertising collaboration with Ästad Vingård. 
Staycation at Ästad Vingård in Halland
Enjoy a perfect vineyard trip to Ästad Vingård which is a Swedish winery and is located in Åkulla beech forests in Halland. Ästad Vingård is really located in an oasis of its own between Falkenberg and Varberg where the hotel is designed down to the smallest detail and with a spa that is the most amazing I have seen!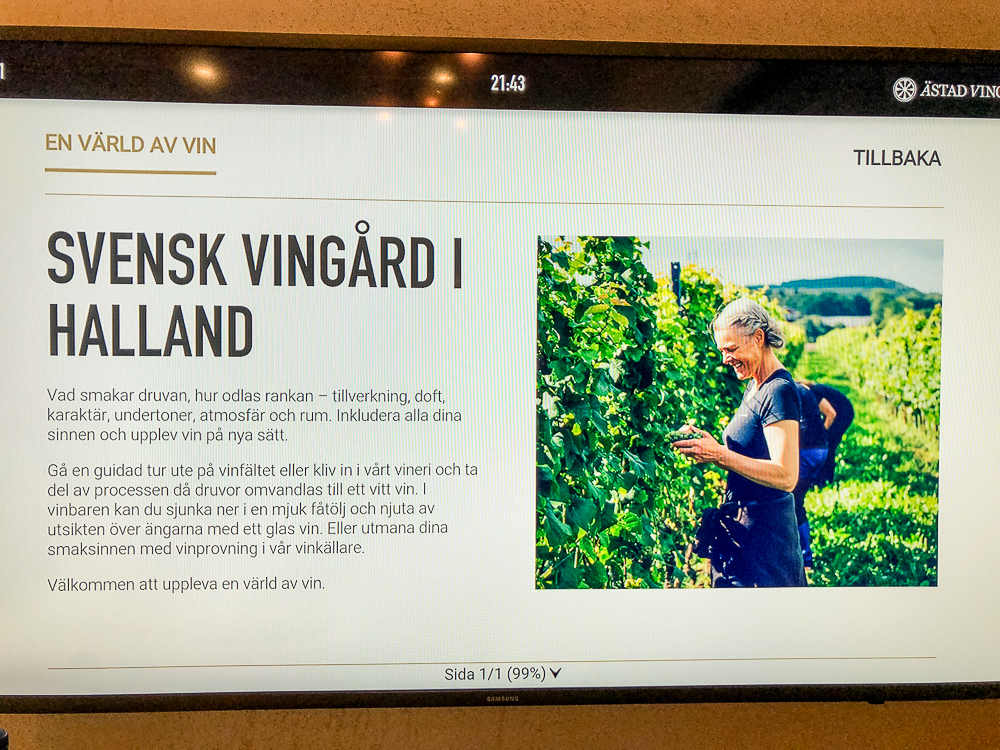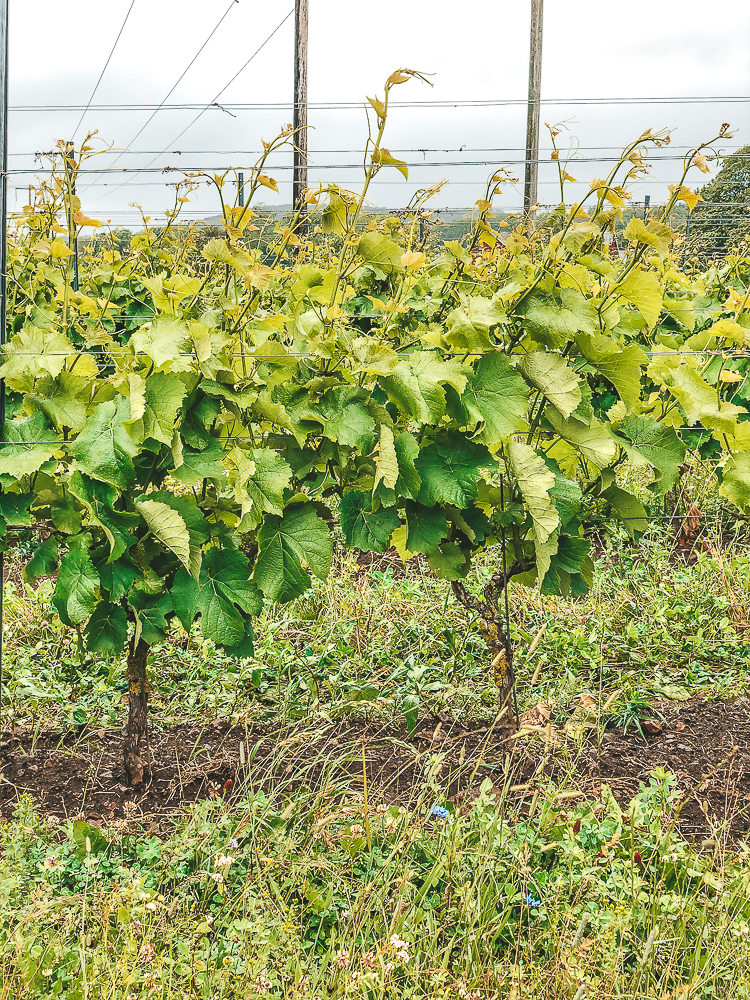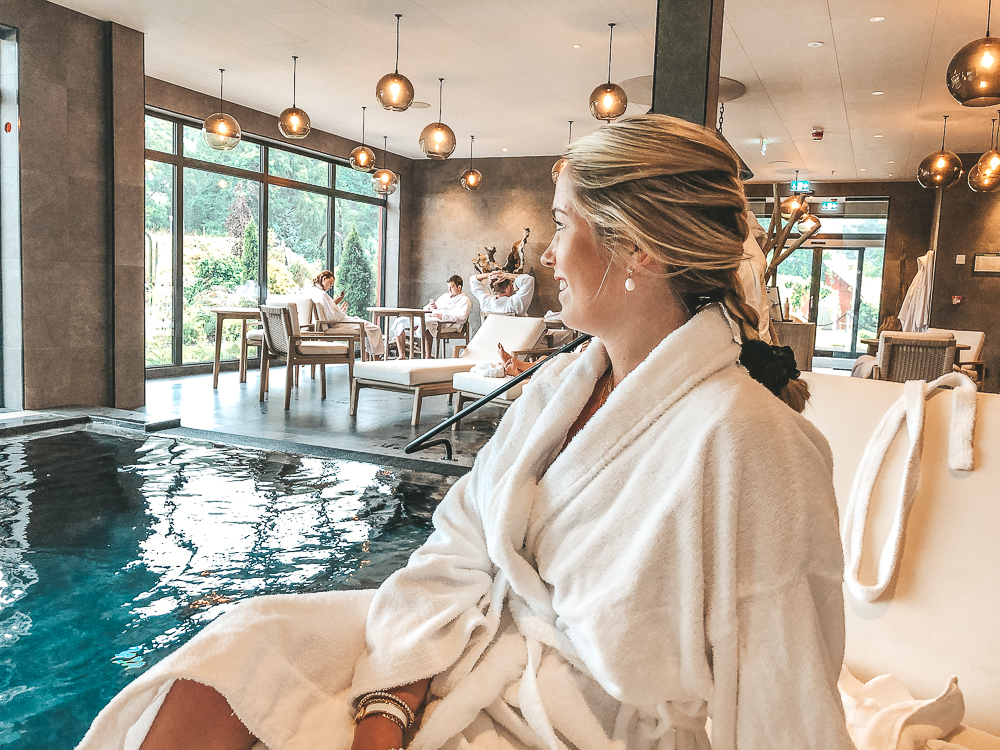 Ästad Vingård
Ästad Vingård is certainly not like any other hotel I have seen. This is a whole homestead! It is beautifully located in the middle of a nature reserve 5 hours drive from Stockholm and when you come here it feels like you have ended up in a completely different world with designed hotel rooms, log cabins with moss on the roofs, huge and luxurious spa and fantastic hiking trails and fishing opportunities not to mention why you might come here, namely for the wine tasting and a guided tour among the vines where the green grape Solaris is grown.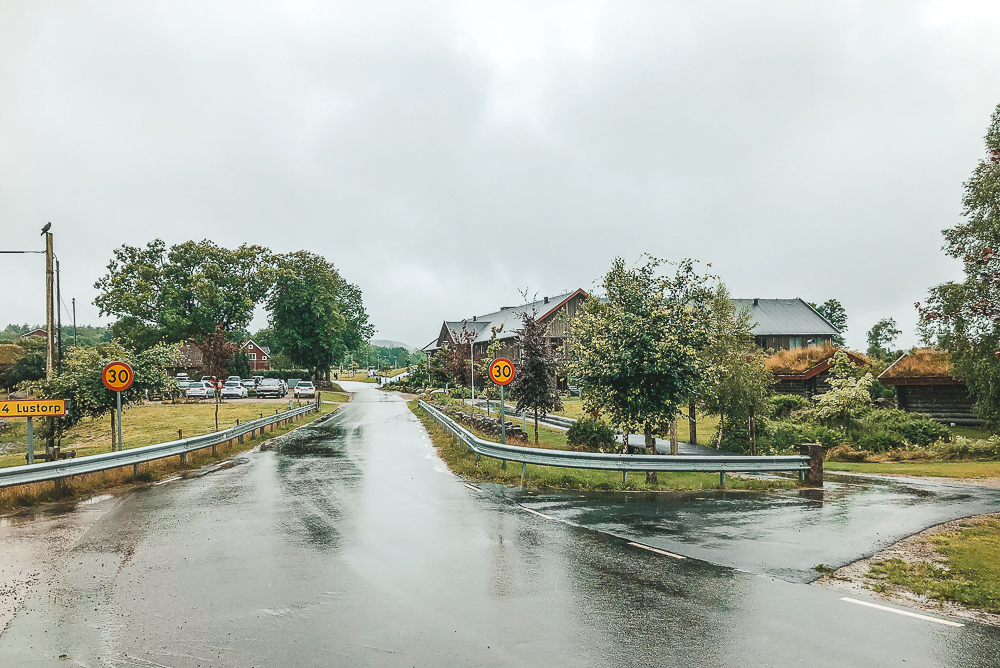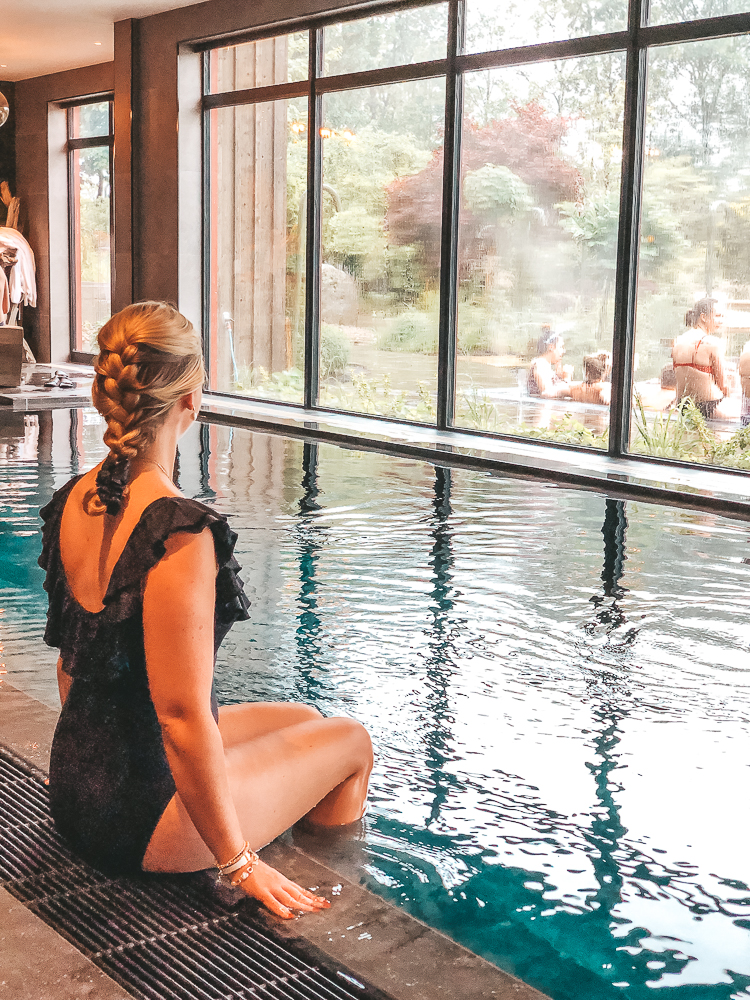 Accomodation at Ästad Vingård
At Ästad Vingård you can choose between several different accommodation options with everything from large suites with a spa area and high-tech rooms with their own sauna or a simpler classic accommodation and cozy timbered cottages. Each accommodation is located in the middle of the rural idyll with proximity to both the vineyard, spa and all their restaurants.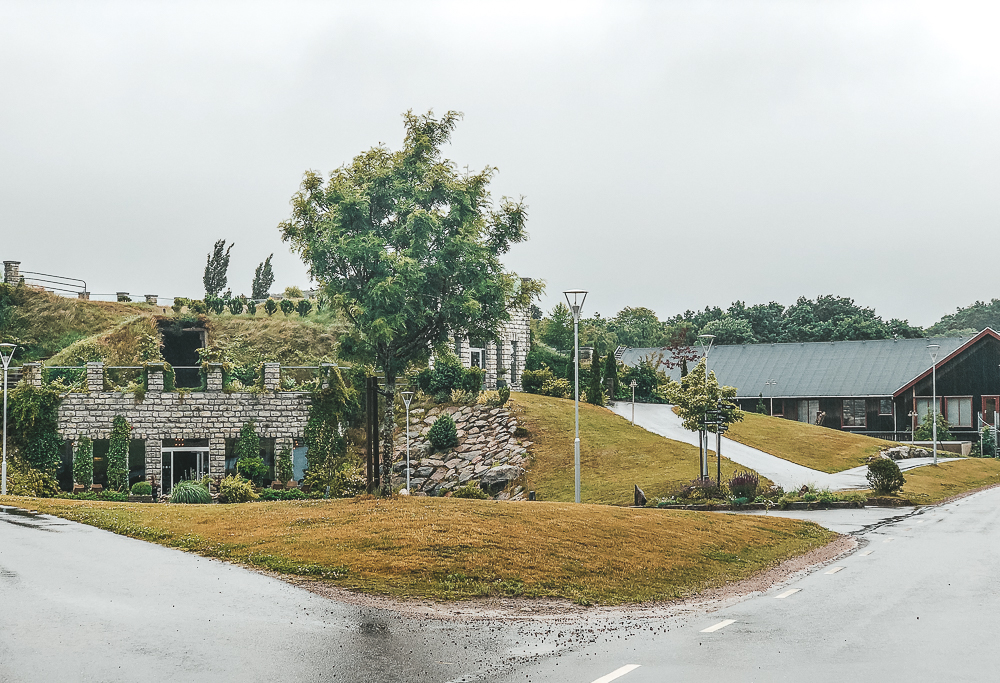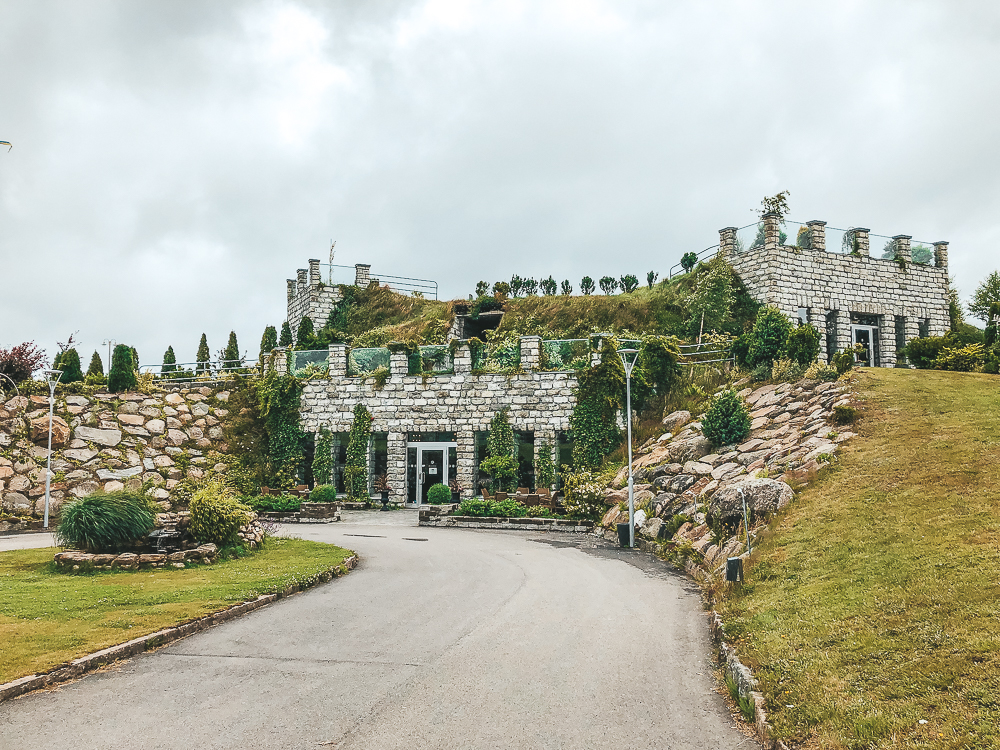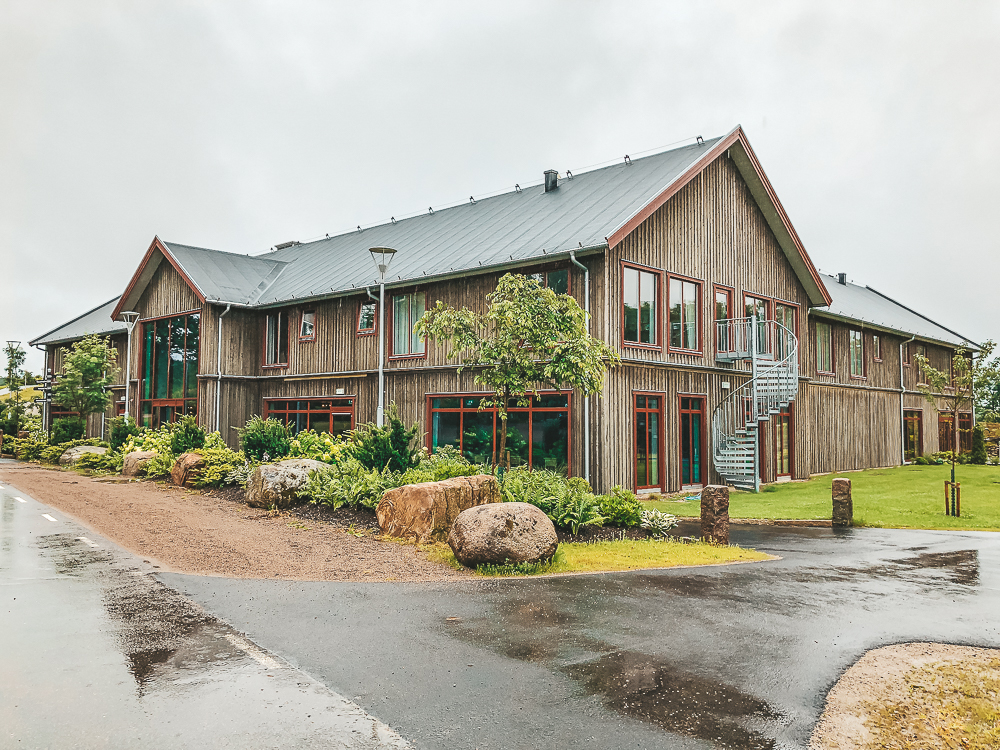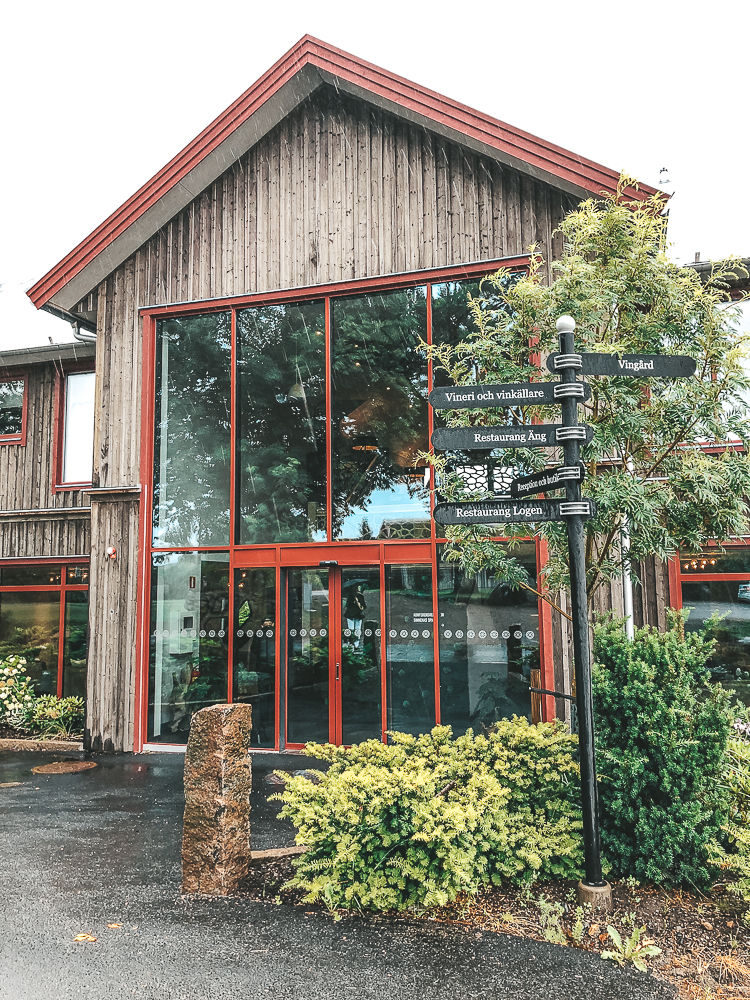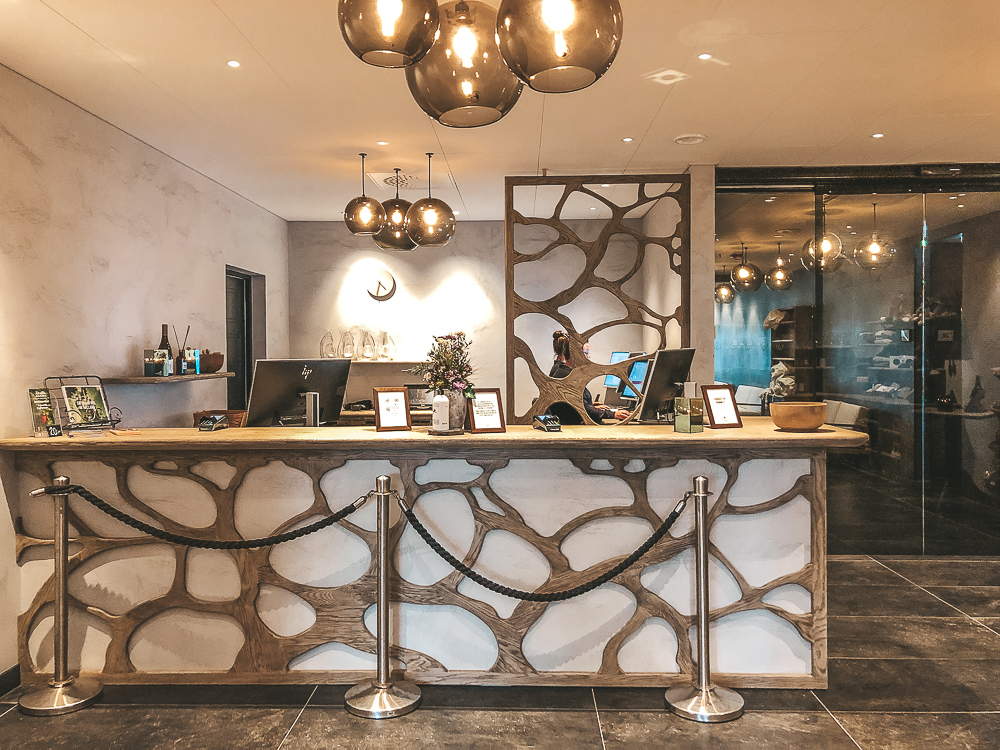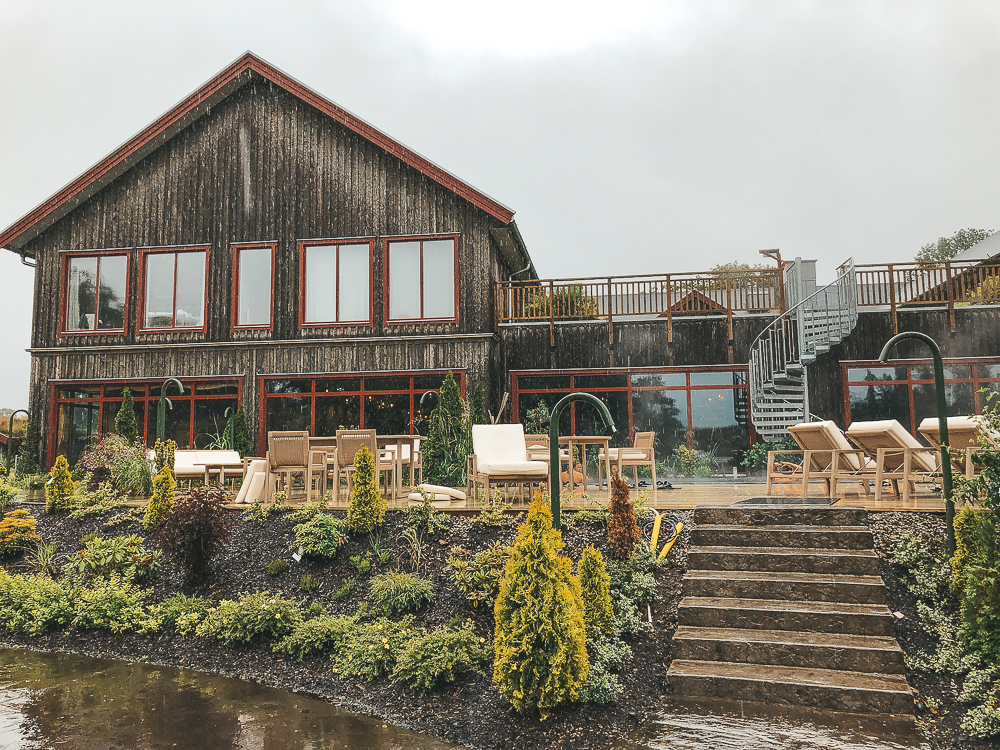 Our room
We stayed in room 211 which is Ästad Vingård's suite and among the nicest rooms they have where we got an absolutely fantastic room with a wonderful view of their spa and garden. We also had a large bathtub made of natural stone and a private sauna (!) in the room. What perhaps made me most impressed (besides this) was that we also had high-tech equipment in the room with a reading tablet, you know when you see in movies where they lie in bed and press a button and the blackout curtain goes down and the curtains are drawn, so freaking awesome! And not only that, you could dim the lighting and connect your Spotify list to the sound system on this tablet and hear music throughout the room, in the toilet, in the shower and even in the sauna, oh my god so cool!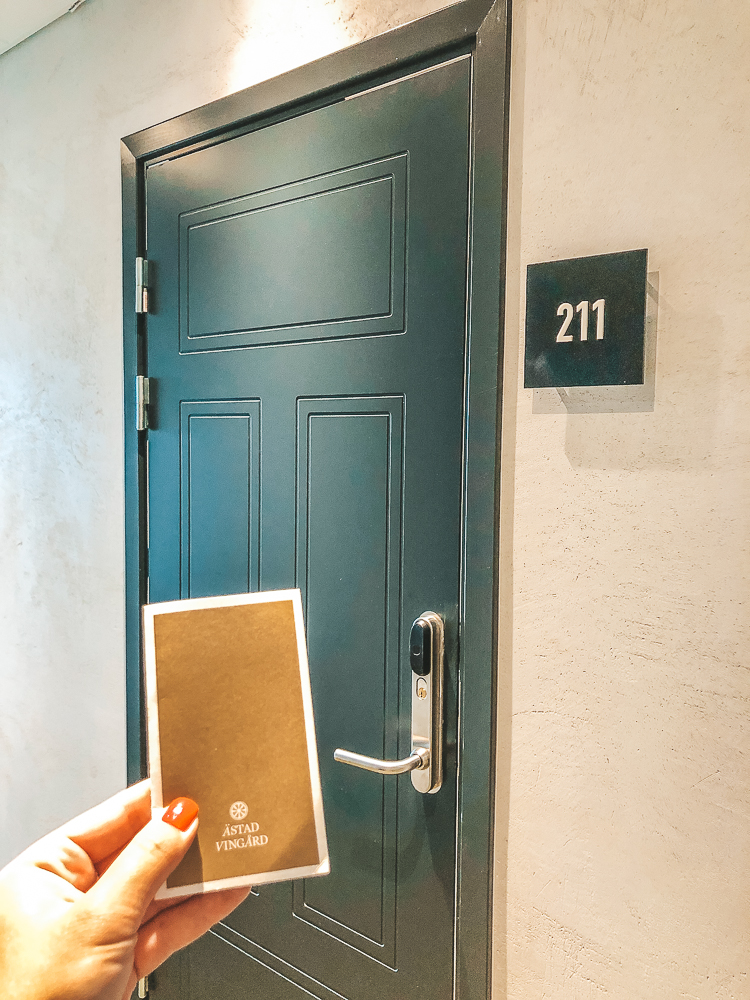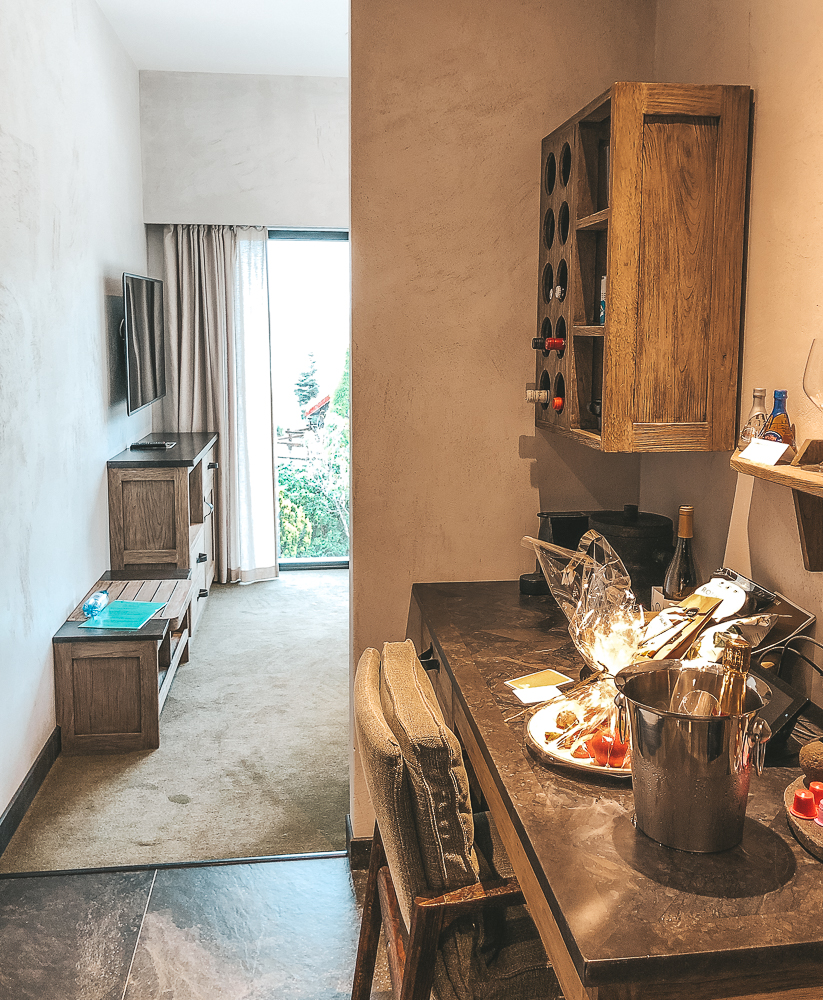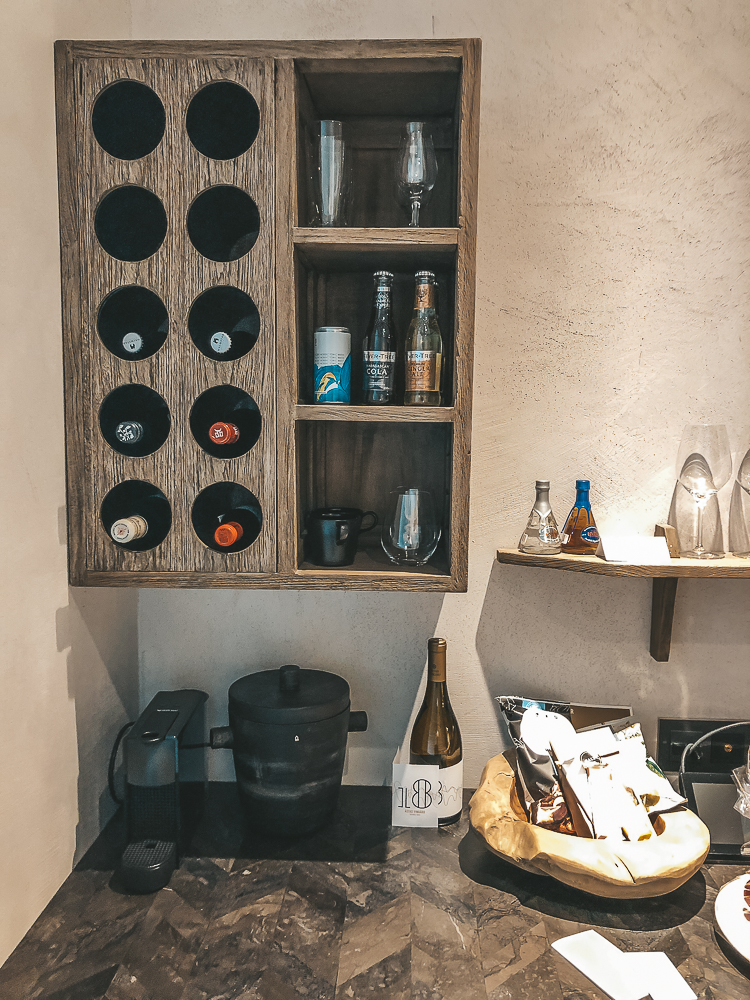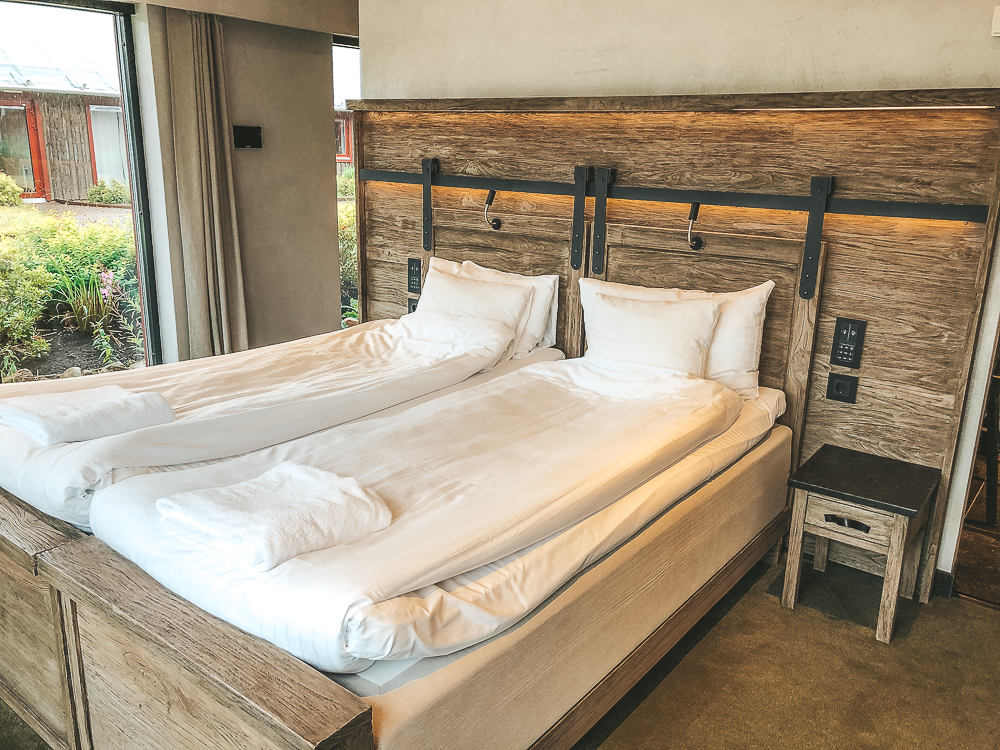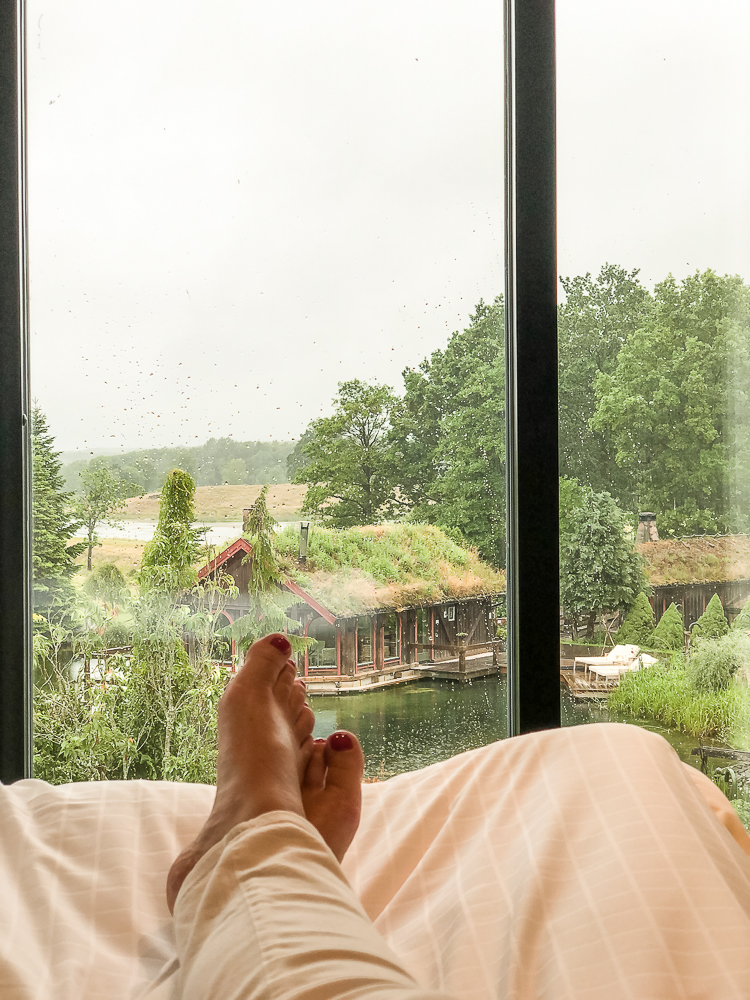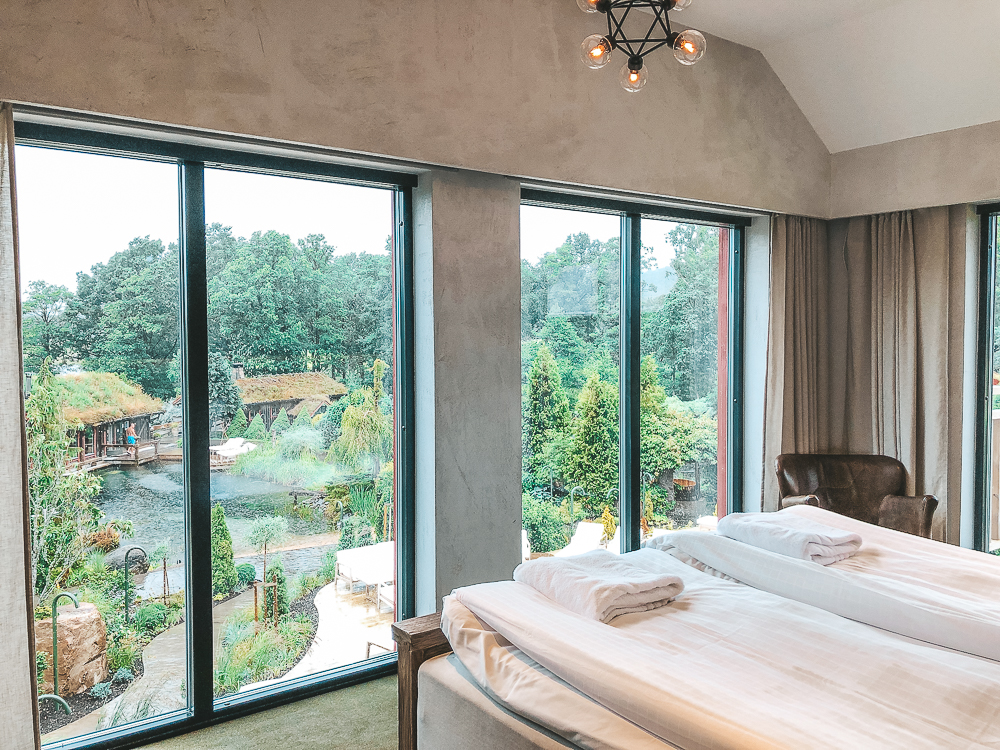 The vineyard
At Ästad Vingård, organic grapes are grown and here they make their own wines. Most of the grapes are made to sparkling wine according to the traditional method, or the Champagne method as it is also called and if the weather has been extra good and the harvests have become large, they also make still wines. Unfortunately we were unlucky with the weather and it rained a lot when we were here, sadly enough but that didn't stop us from going on a guided tour of the vineyard and see how it goes when they make their own wine.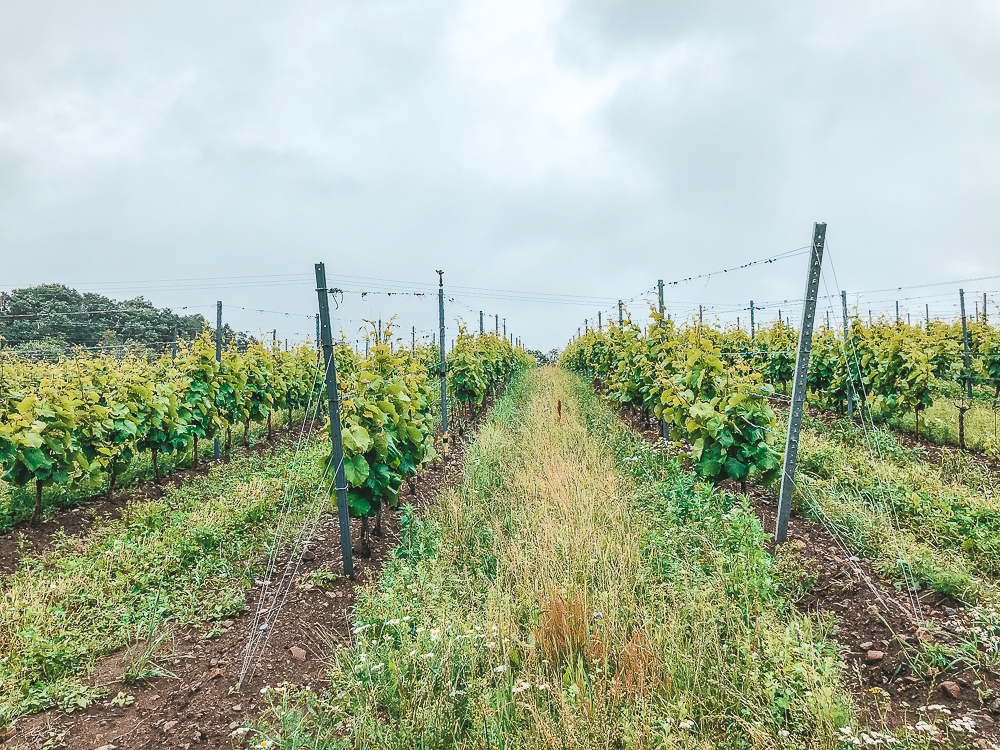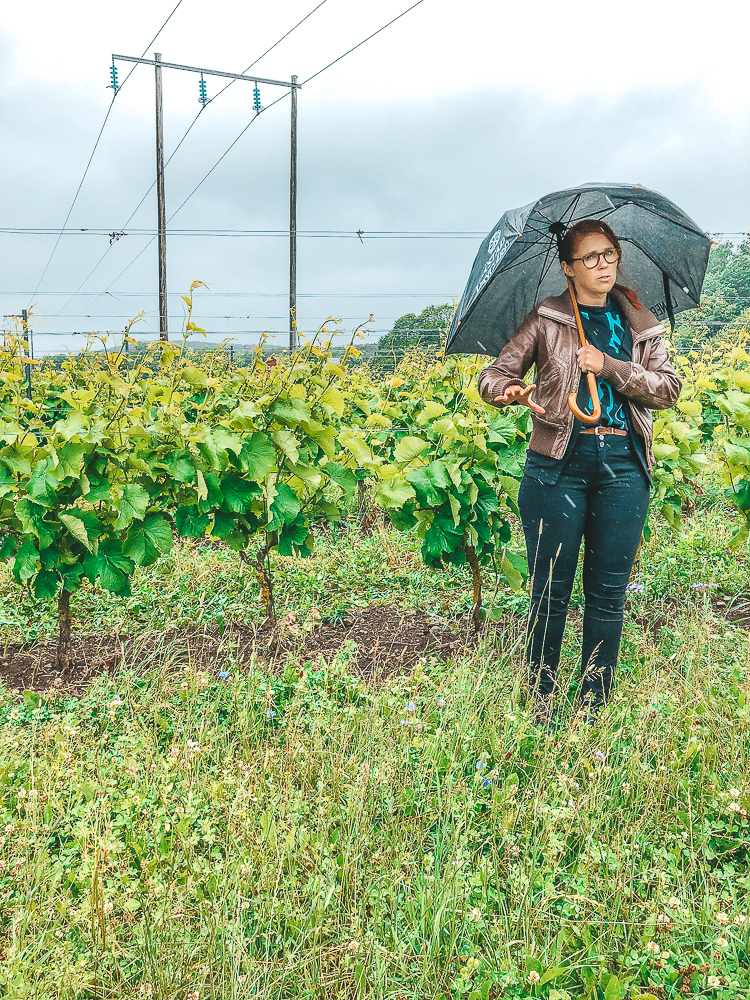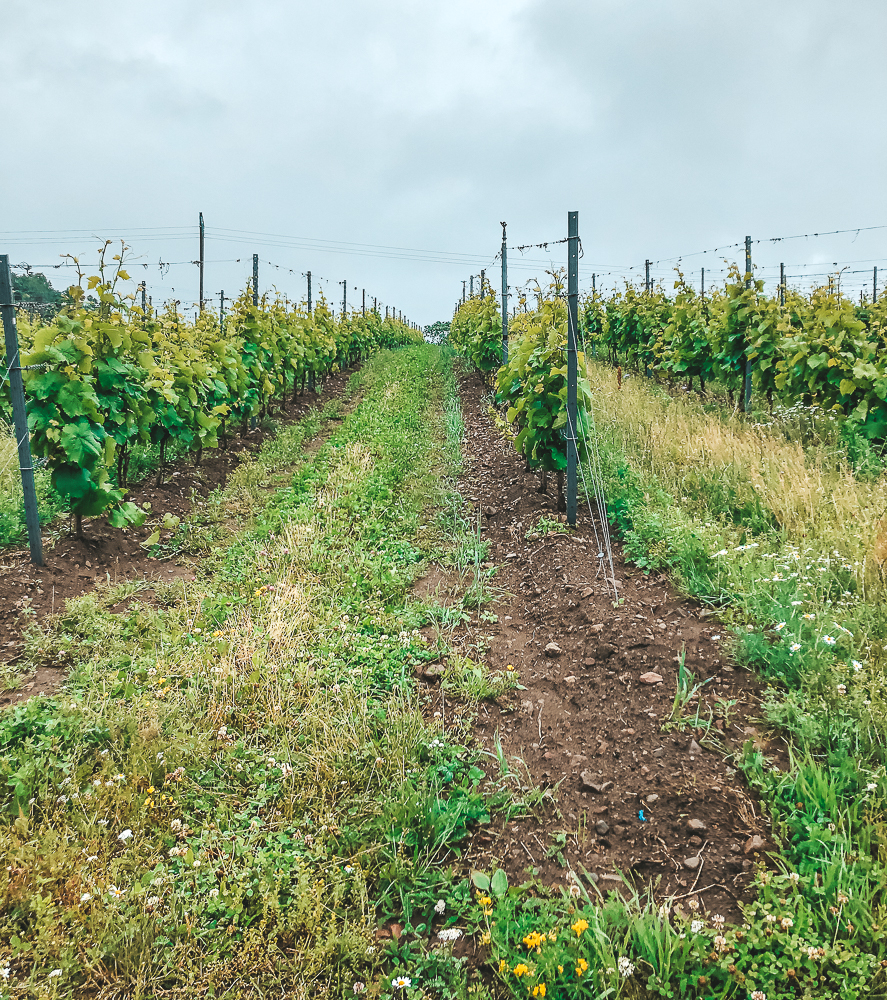 Our stay at the vineyard began at 14.00 with a gathering in the reception where we were divided into two groups of about 10 people in each group. We got to start with a walk out on the vineyard where we got to see what the vines looked like and how the production of the wines at Ästad Vingård goes.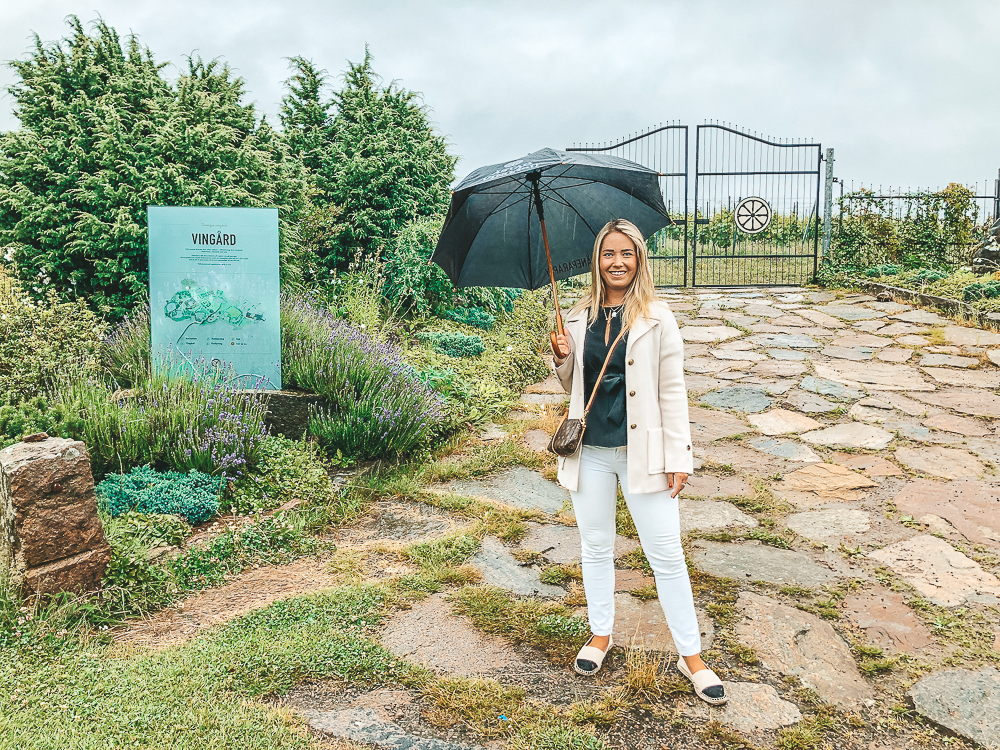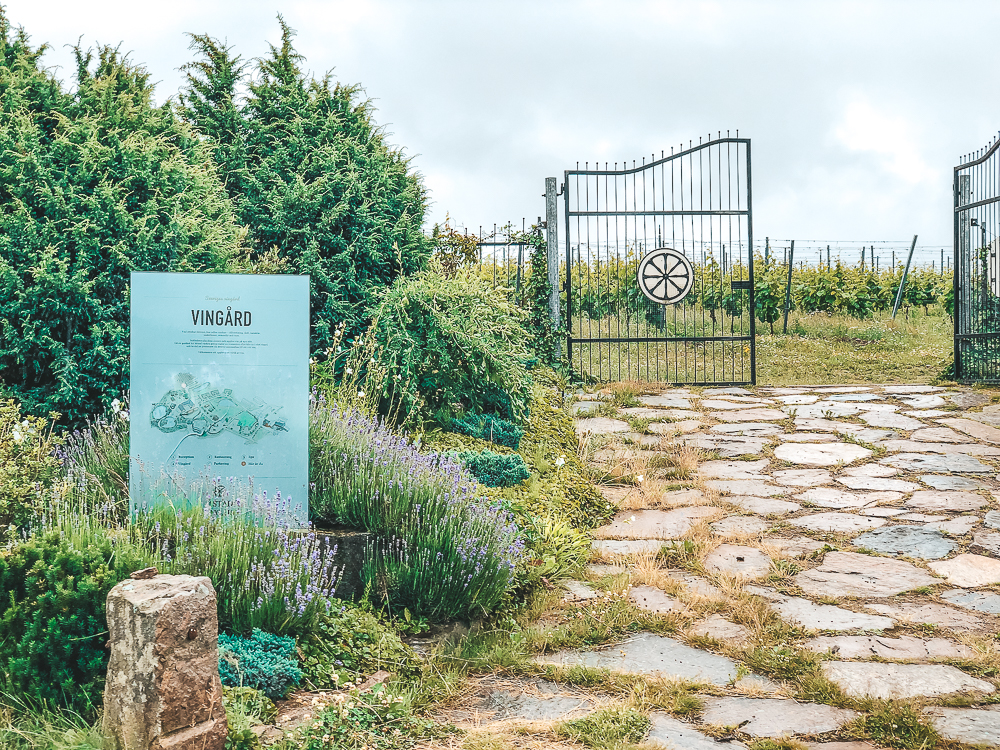 The grape that is grown at Ästad Vingård is called Solaris. It is a green grape that thrives in northern climates and produces healthy white wines. In 2011, they planted 14,000 vines on 1 hectare of arable land and after three growing years, they were able to pick their first real harvest. The cultivation is organic and they use most of the harvest to make sparkling wine in the traditional style. If they get big harvests, they also make still wines for their restaurants and tastings.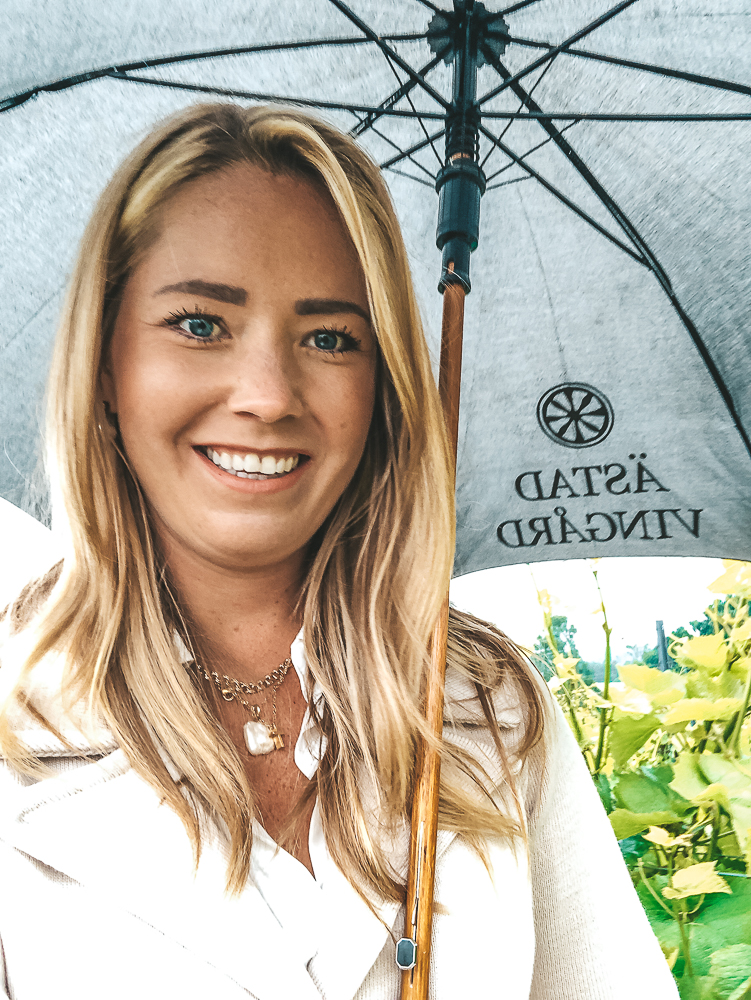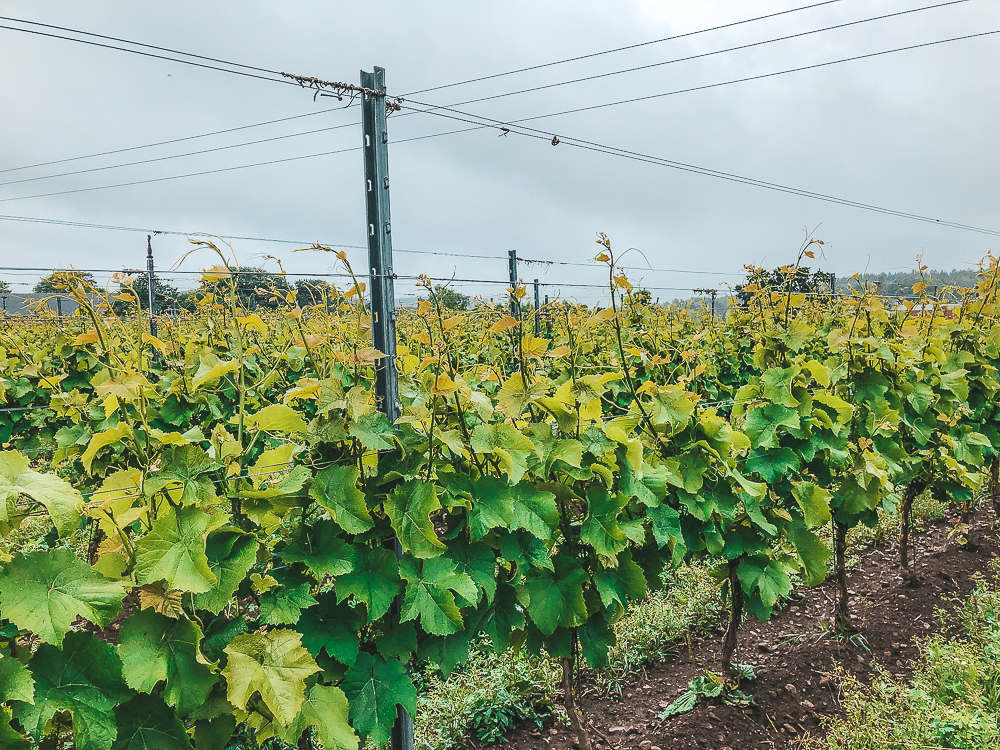 The winery
Then we went down to their wine cellar which is located in a separate brick house with moss on the roof. Here we walked around in their big wine cellar which was awesome to see and behind the cellar was their winery where the grapes turn into wine. In the winery they ferment, store and bottle all the wines made on the farm.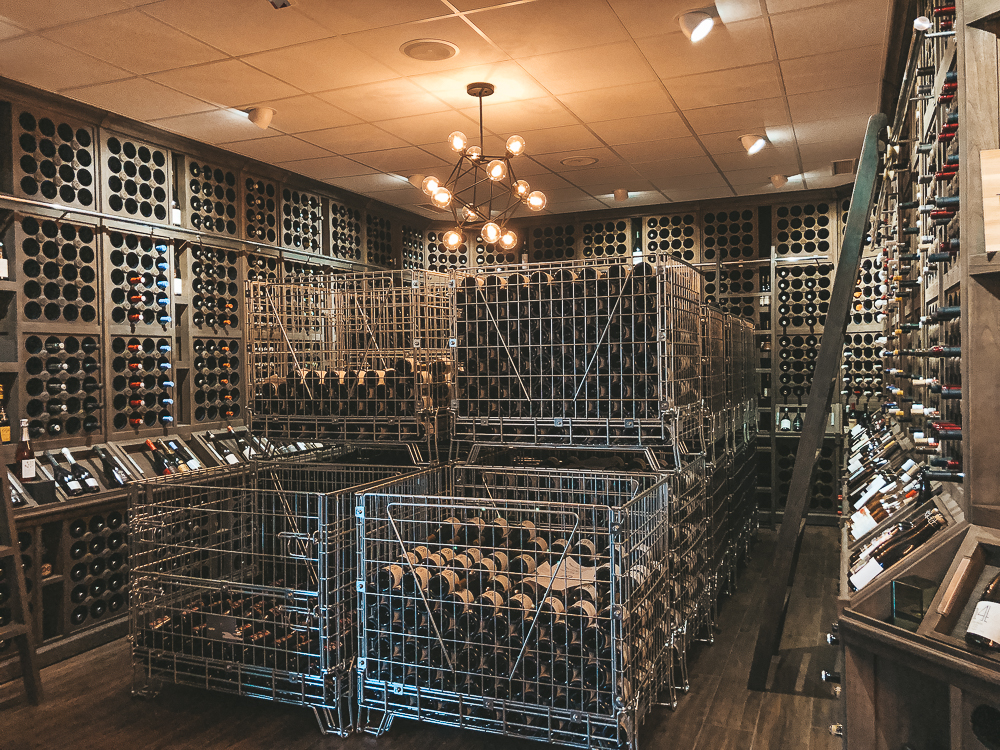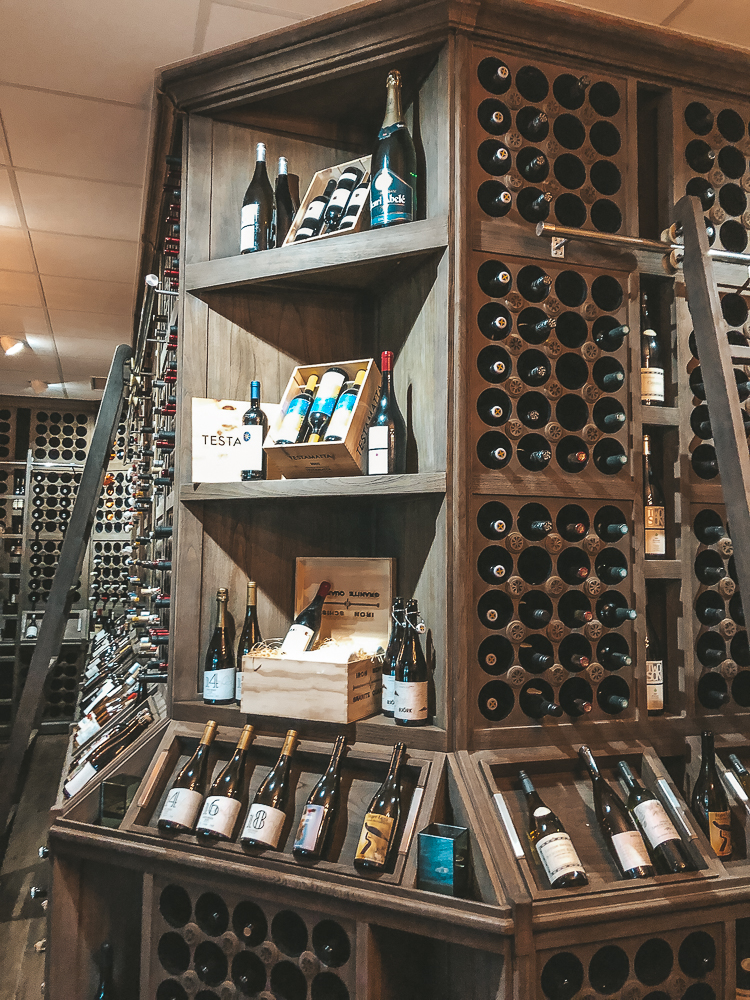 Most of their wine can be stored in a steel tank because the steel gives minimal taste effect "from the outside". They want their sparkling wine as clean as possible but they also have different French oak barrels for experimentation and produce separate wines each harvest. We got to walk around among oak barrels, grape presses, steel tanks and unmarked wine bottles that rest in shape while a guide talked about why the bottles looks like that, how the machine sorts out the skin from the grape and the whole process from vine to finished wine.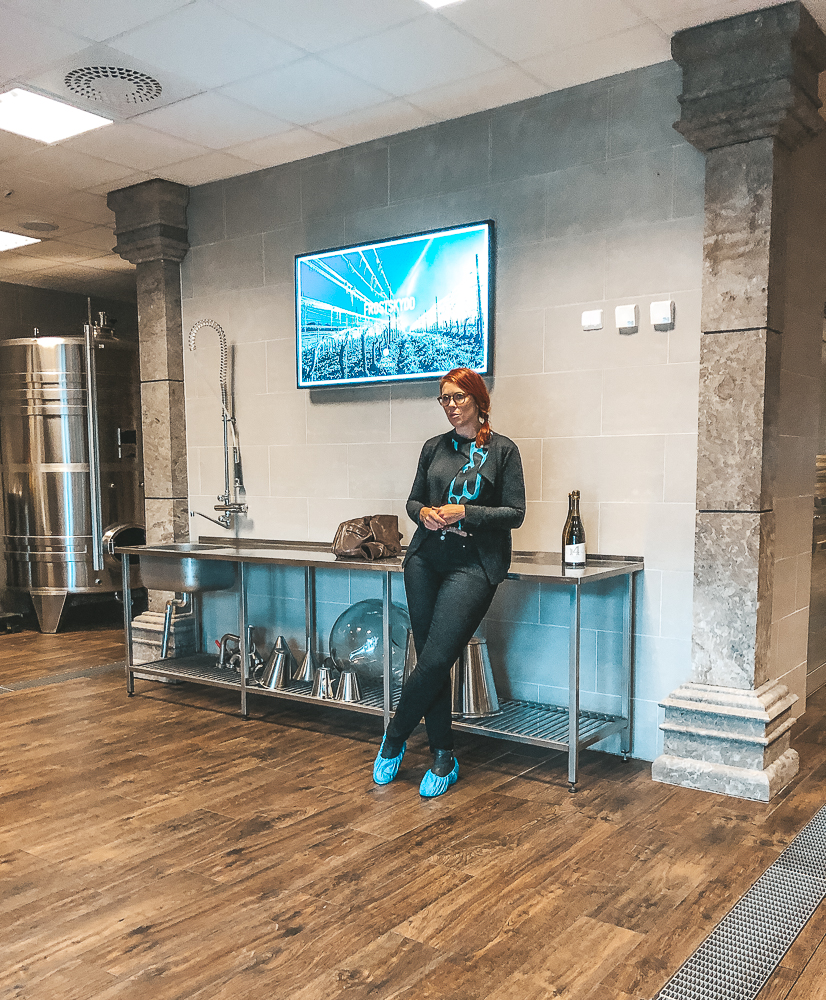 Wine tasting
After an hour of wandering among the vines and in the winery, it was time for wine tasting. At 15.00, three glasses were served with three different white wines that we got to try. The first wine we tested was Ästad's own white wine which I was most looking forward to and which was really good indeed! It was a wine with very high acidity and had aromas of citrus and green apples, according to me.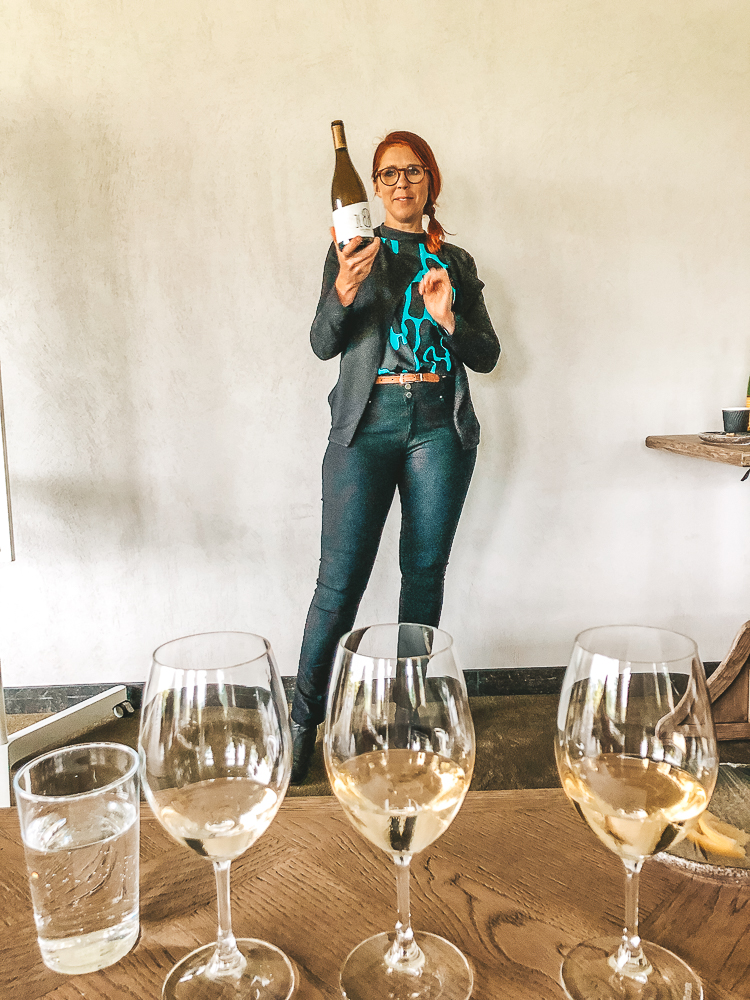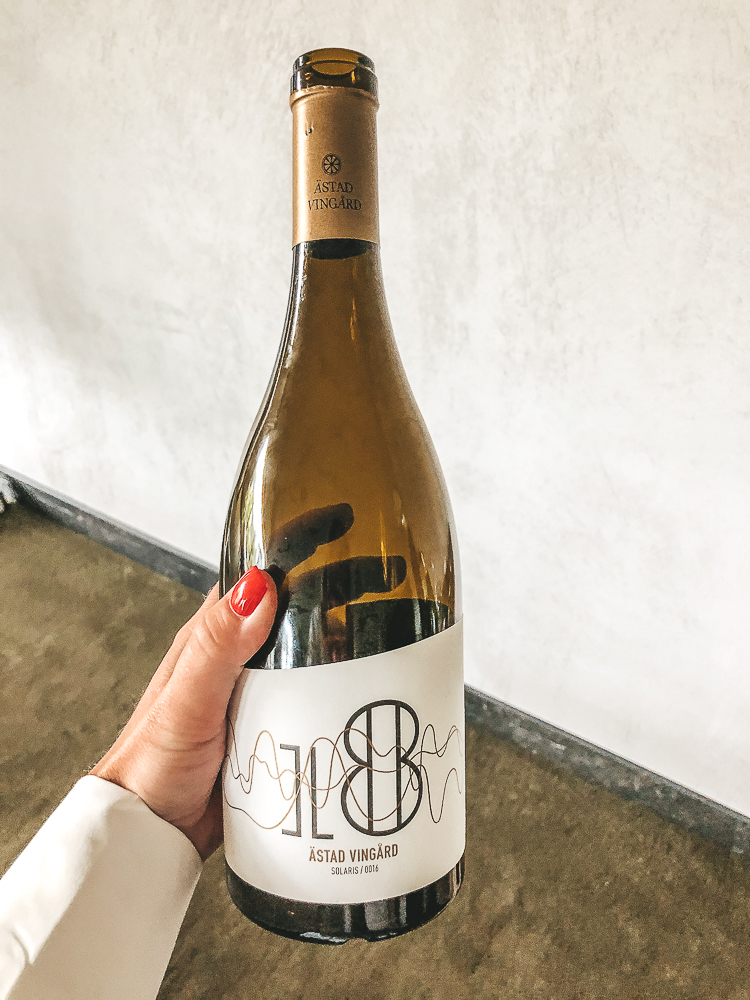 These three wines were part of the wine tasting at Ästad Vingård when I was there in July 2020:
Ästad Vingård's own wine from the grape variety Solaris from 2018 (really good!)
Gewurstraminer from Alsace (It was ok)
Chenin Blanc from South Africa (I love wines from South Africa and this was good)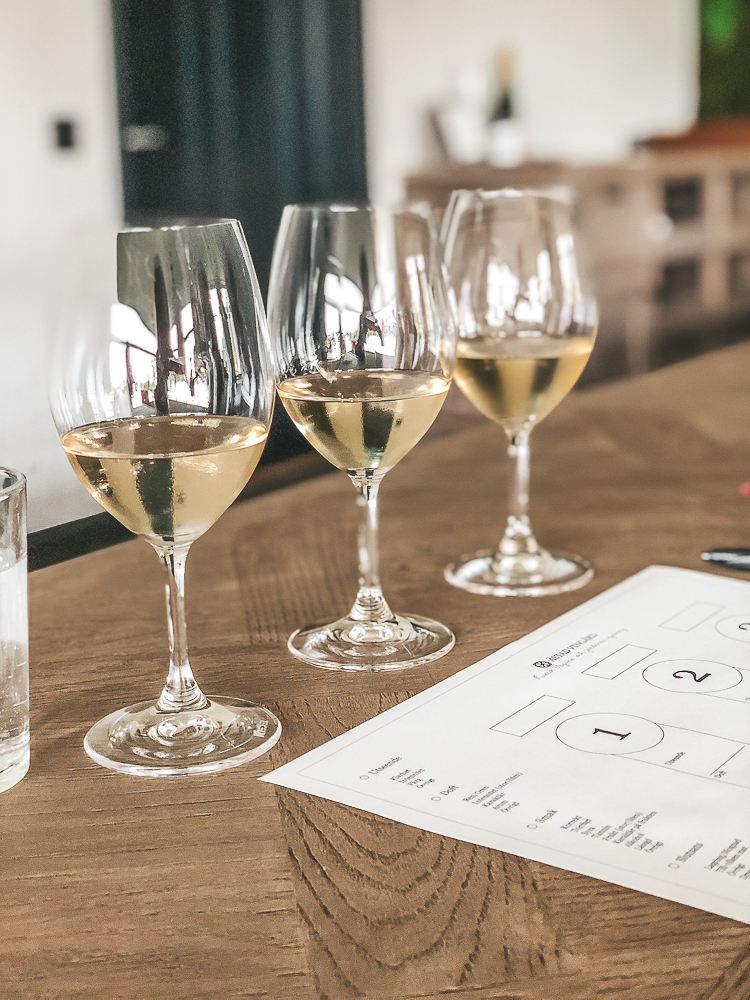 Sinnenas Spa at Ästad Vingård
Spa at Ästad Vingård is called Sinnenas Spa and is by far the most fantastic spa I have been to and therefore I will write my very own blog post about it because there is so much to write about and show you 🙂 The spa is adjacent to the reception and is really worth a visit if you come here. I would say it really is a must because it is really breathtaking here! 🙂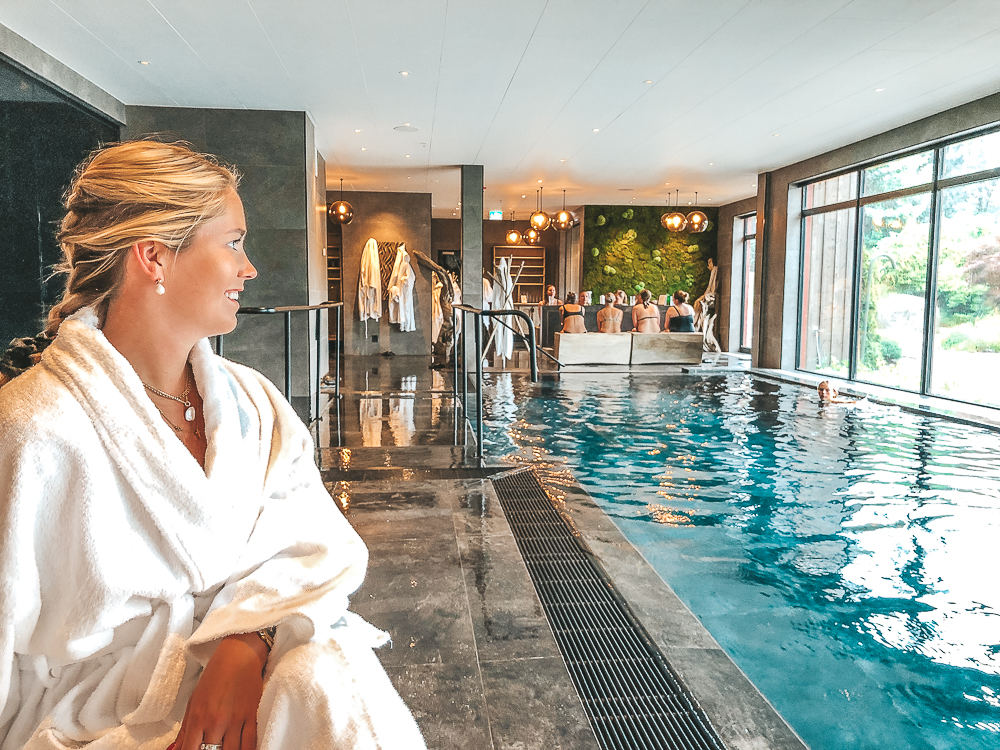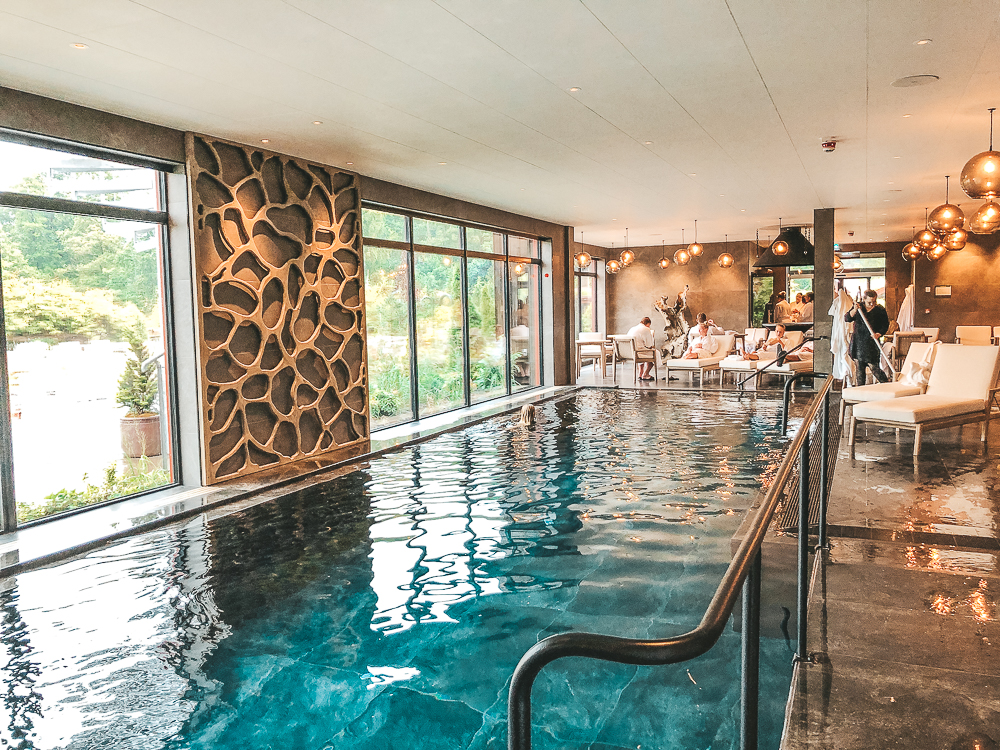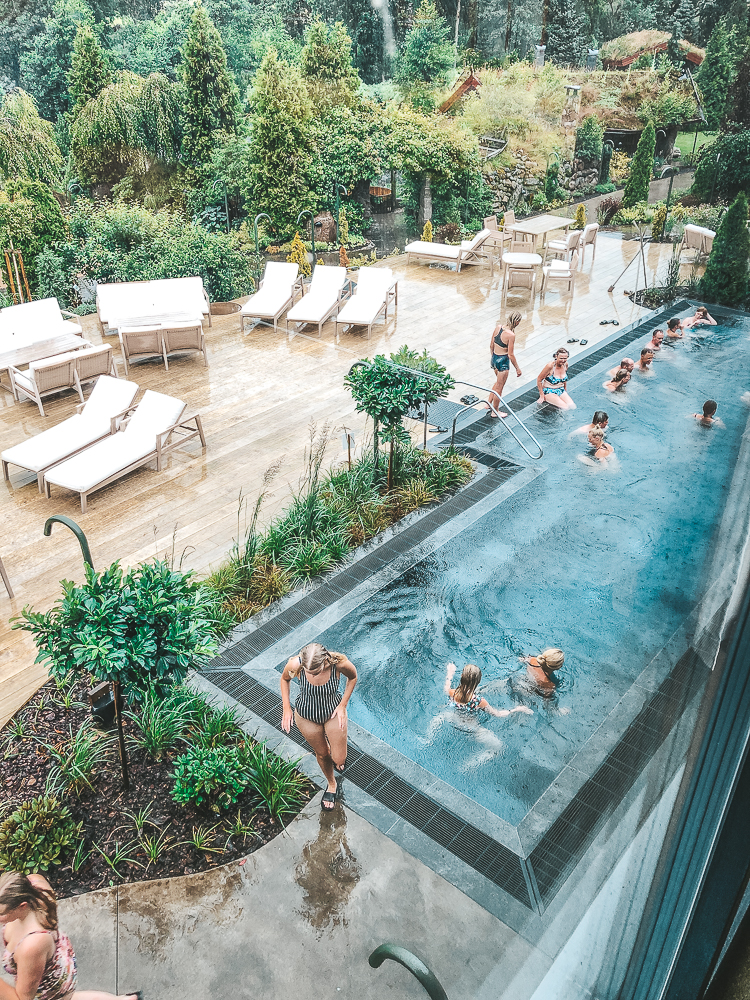 4 Course Farmer´s Menu
Restaurant Logen is Ästad Vingård's first restaurant whose basic values and are rustic and charmingly genuine with quality in focus. We had a 4-course farm menu that is seasonally inspired and their sommelier has selected artisanal wines and drinks for all dishes as we had drink packages included. I thought this was really nice and really super tasty! The room itself is incredibly cozy and rustic environment that I like.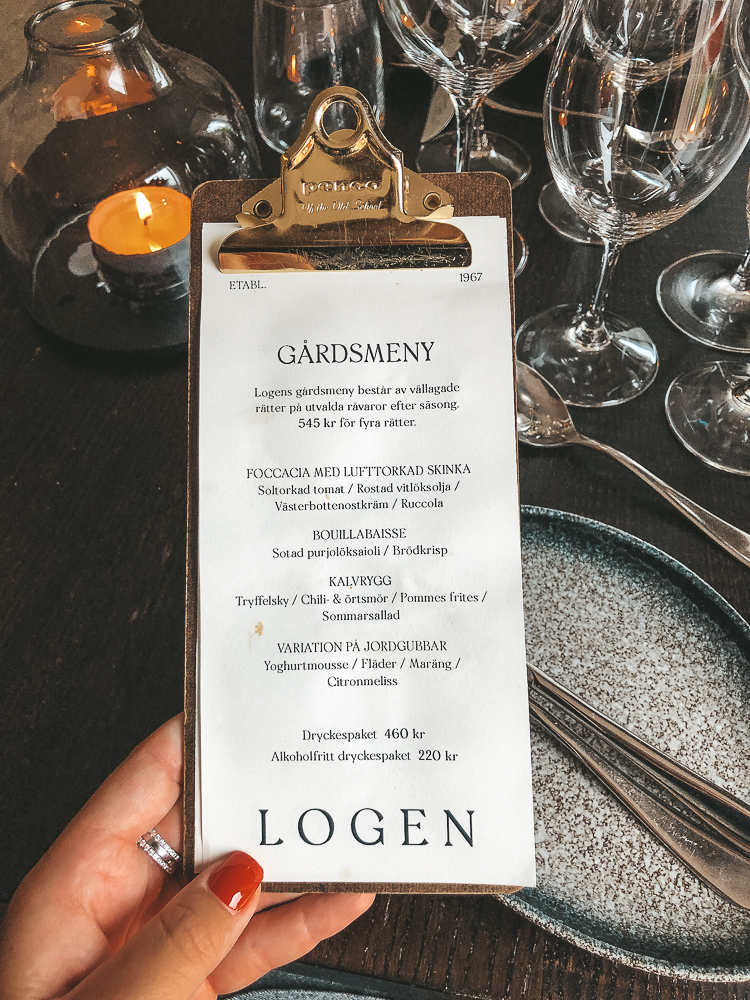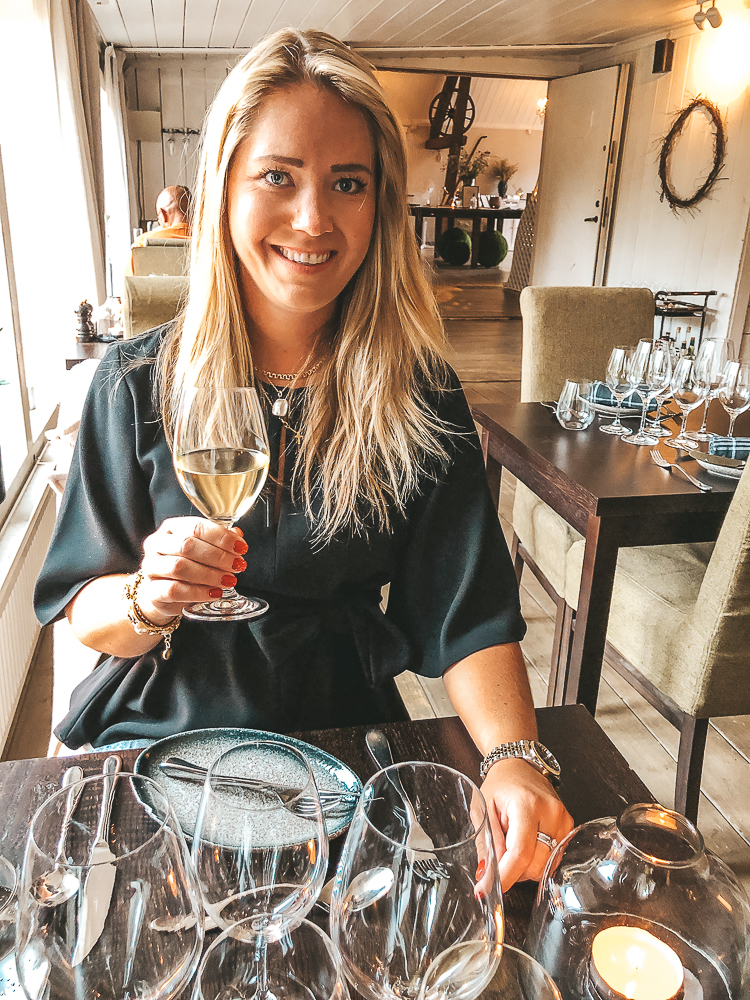 As a first course we got focaccia with air-dried ham.
As a second dish we got Bouillabaisse soup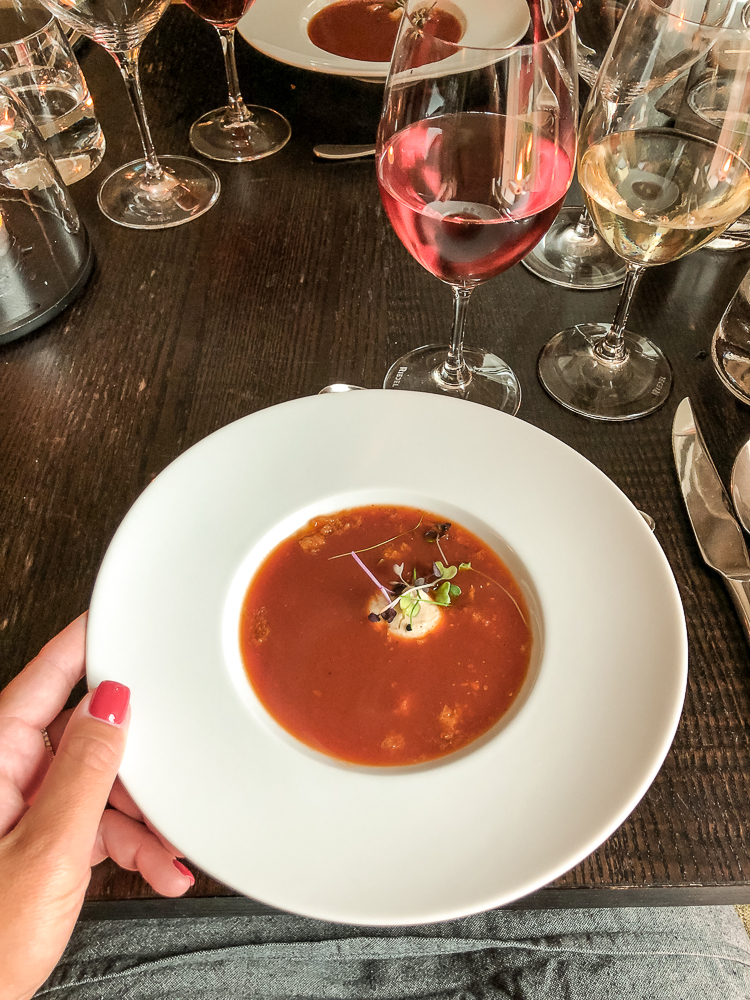 As a third course we got veal back which was delicious!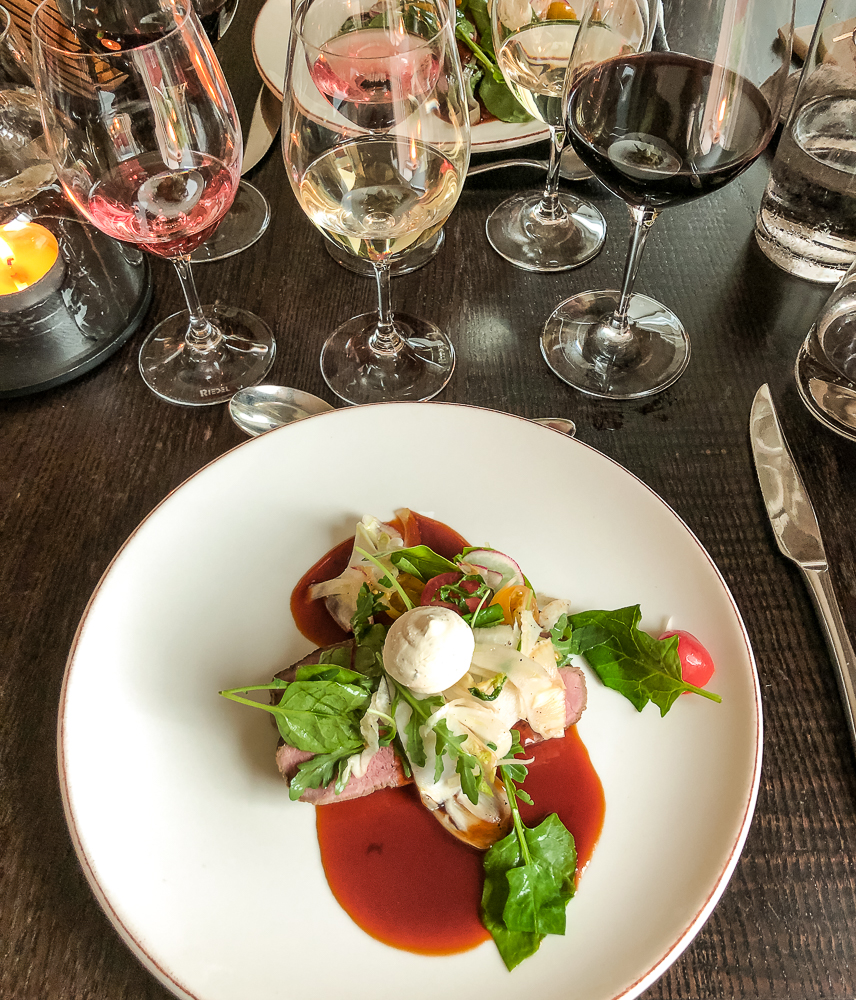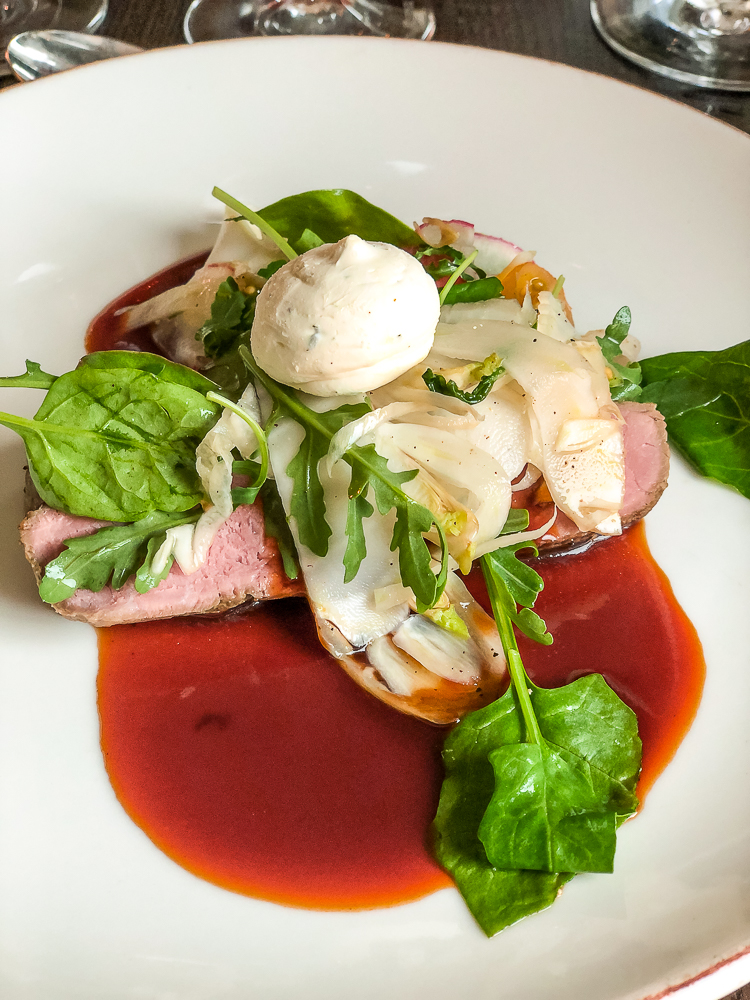 For dessert we got variety of strawberries which were also delicious!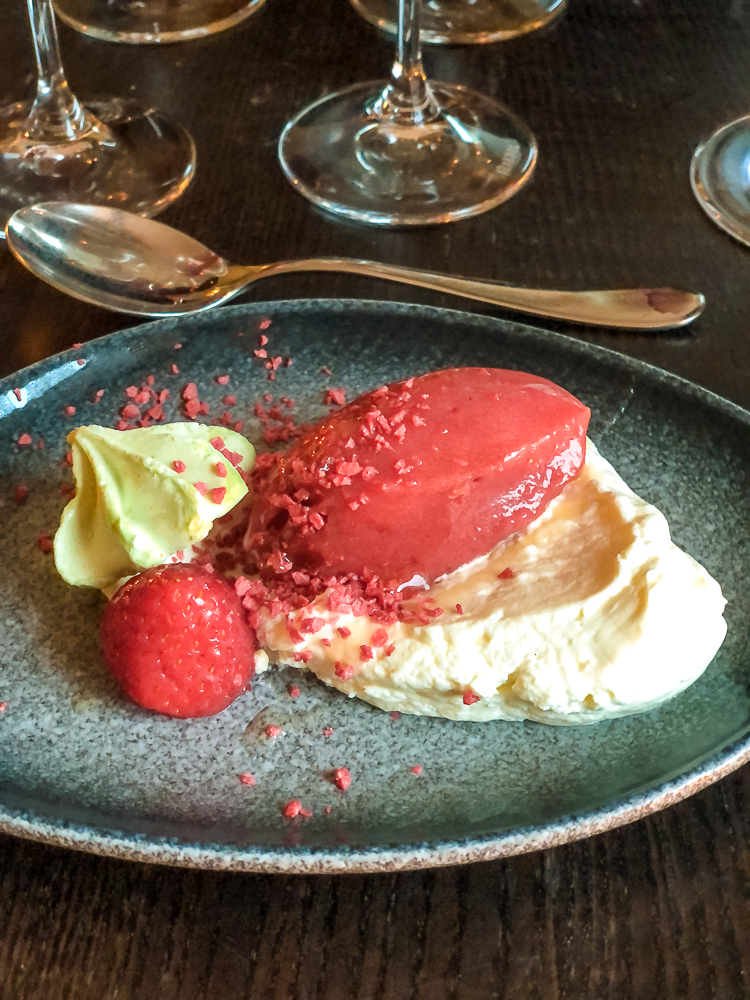 Breakfast
It was also in the restaurant Logen that we had our breakfast the next day. Here, bread, accessories and cheeses were served in the large hall, which was very cozy and in another room there was the hot food with scrambled eggs, pancakes, bacon, etc. There was a lot to choose from and it was really good! The bread was even hot when you took it, which is a plus on the edge from my side!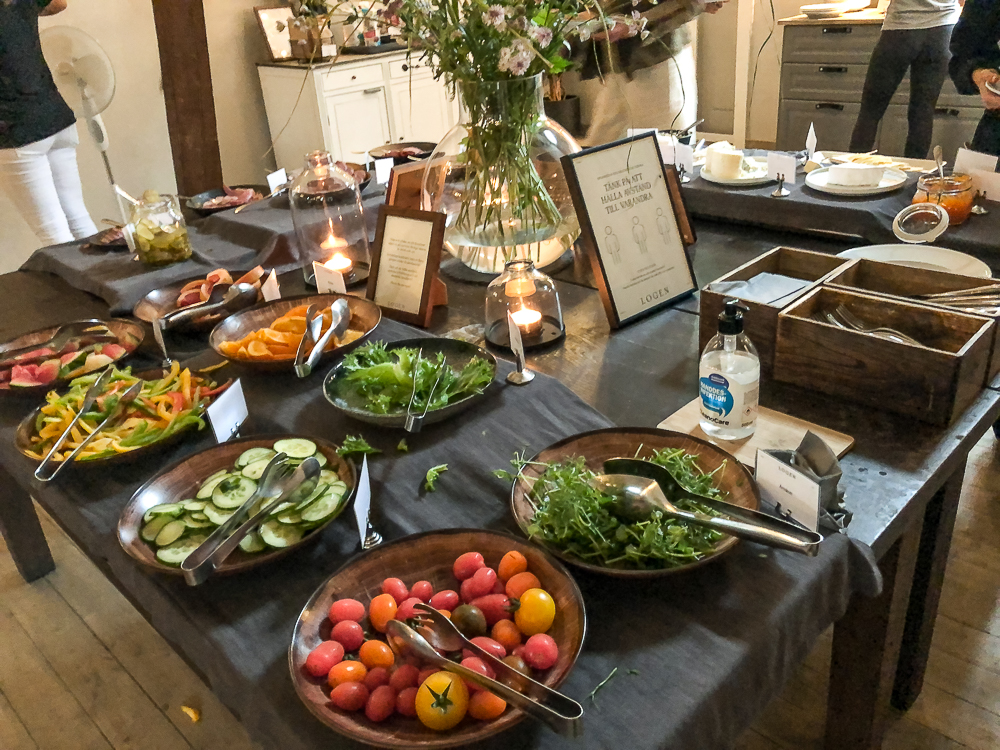 Summary
I can really, really recommend a visit here and feel free to stay two nights because there is so much to see and do, especially if you have a wine tasting, because the spa itself is worth a whole day to discover and enjoy in peace and quiet . Be sure to arrive here on time if you have booked a wine tour with wine tasting afterwards because it lasted between kl. 14.00- 16.00. The spa is available from 12.00 on the day of arrival, which I think you should take the opportunity to use before you check in so you are here well in advance when the wine tasting begins 😉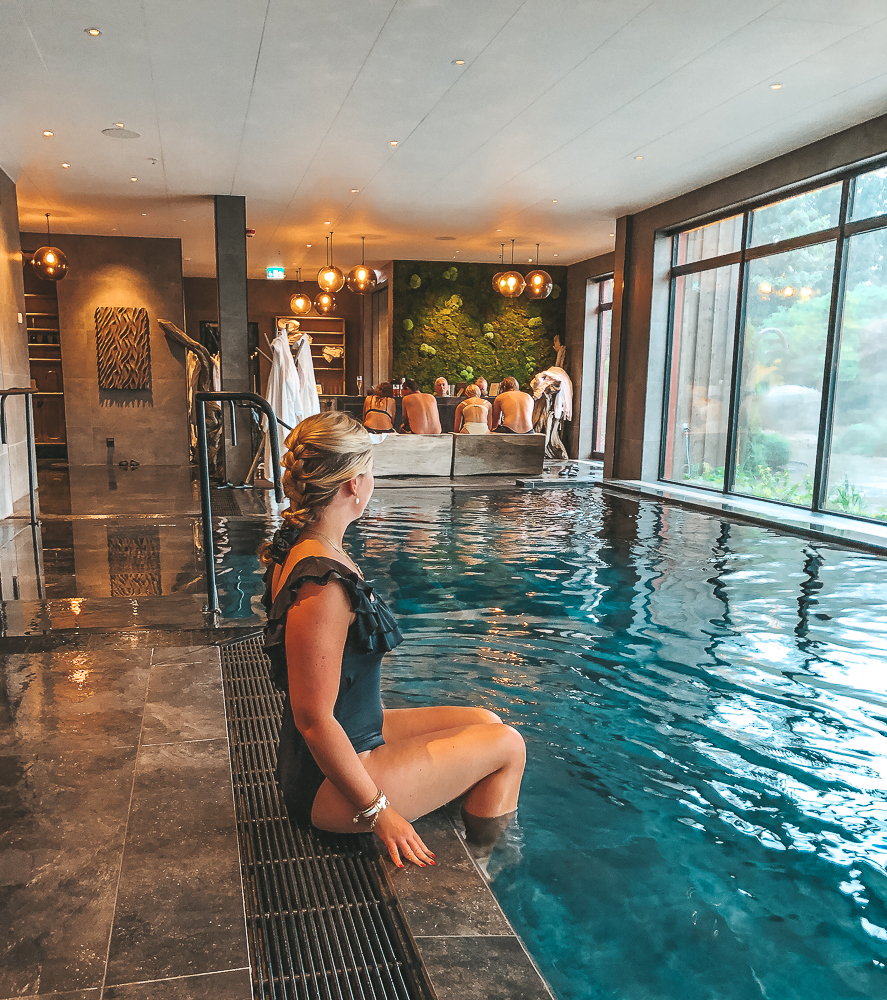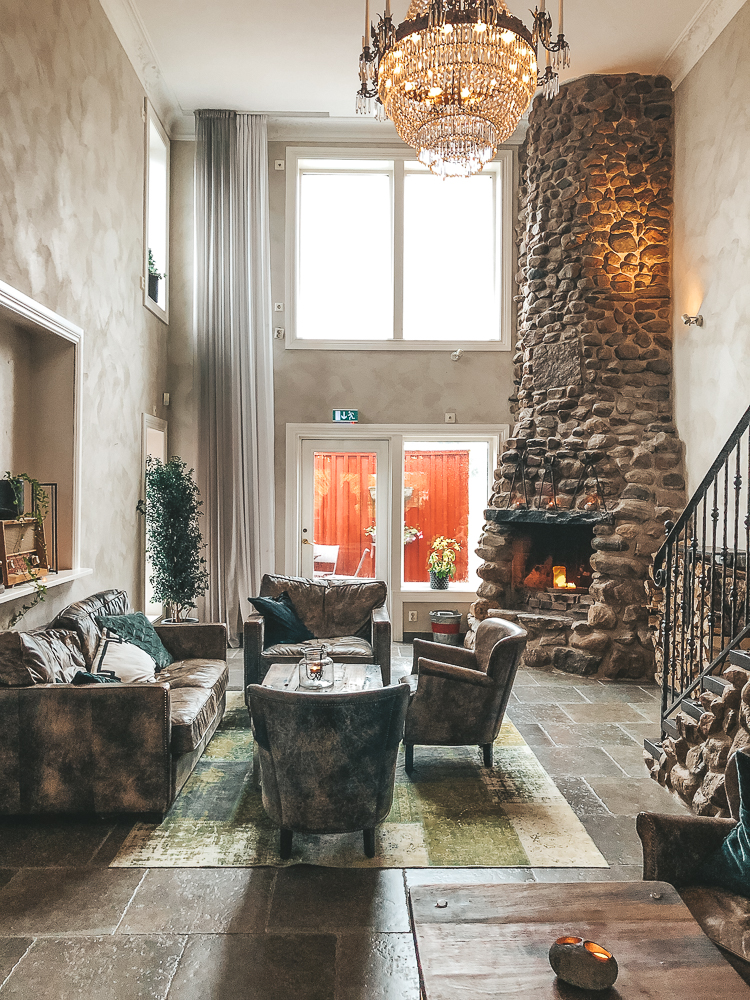 This is really the coolest thing I've been through in Sweden and it is definitely worth coming here! 🙂 I will definitely come here again because it was so cool and different and the food was amazingly good! This is an experience you won't forget!
If you want to read more about current offers and what packages Ästad Vingård offers, you will find all information HERE 🙂
Happy Travels!
// Charlotte