My Best Tips to The Algarve Coast in Portugal
In August 2018, I went again to the Algarve coast in Portugal to spend few days around this amazing coast. I honestly get more and more in love with the Algarve coast every time I'm here. Last year was the first time for me and in this post I share 10 Tips to do around the Algarve coast with things I liked to do. This time I have discovered new things that I now want to share with me in this post.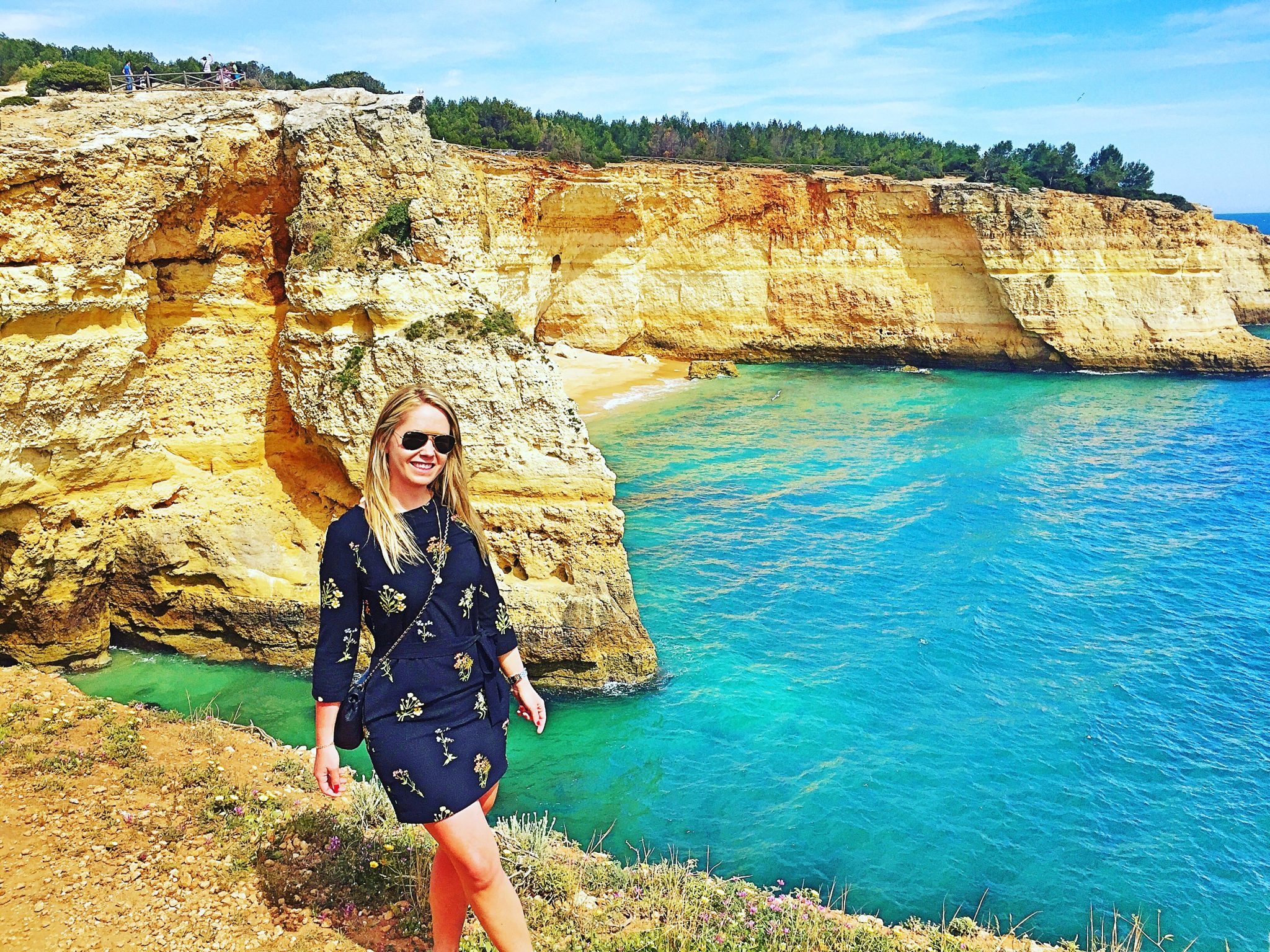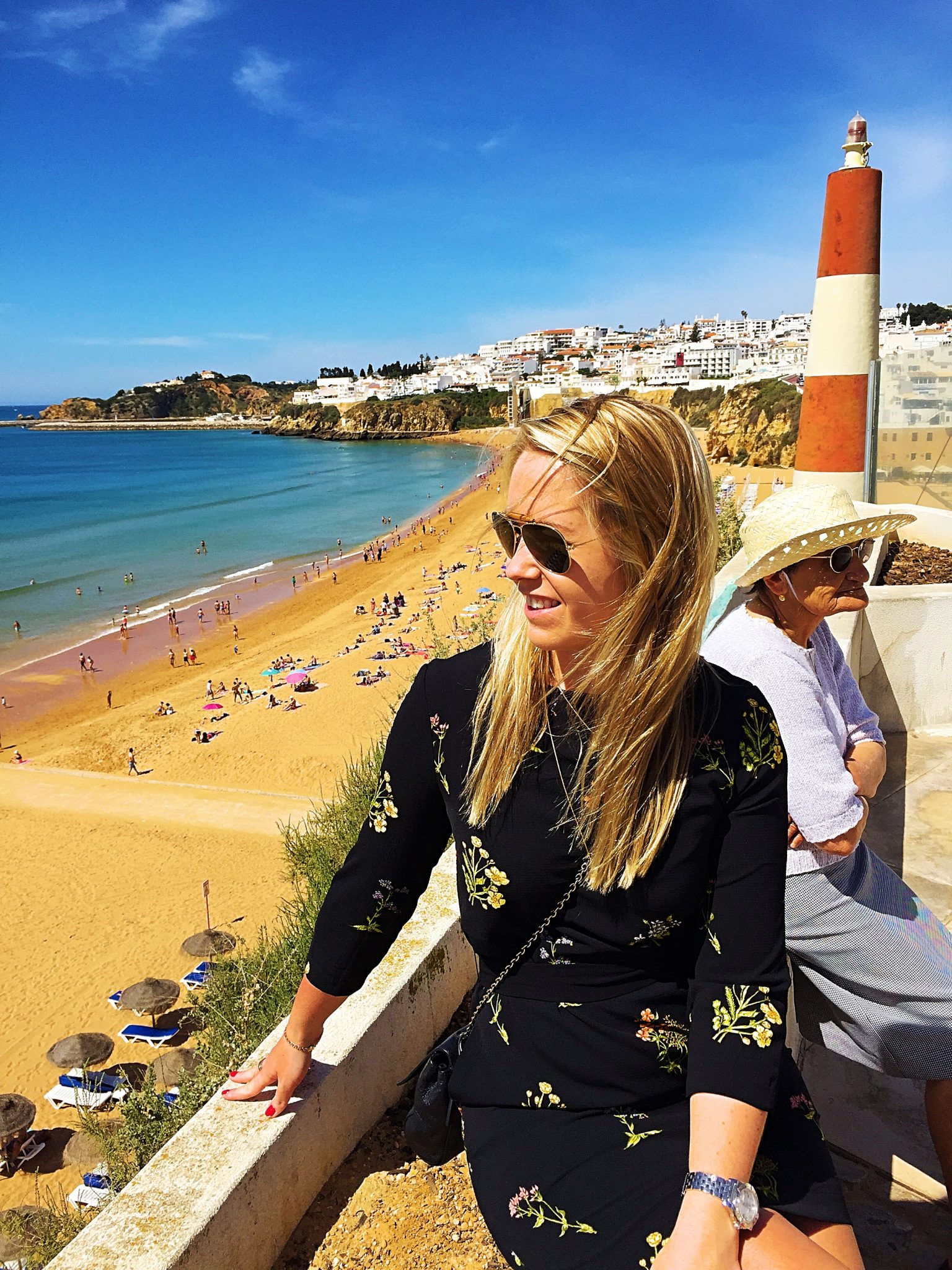 Algarve coast, Portugal
I have previously recommended visiting both Faro that is the major airport to fly to if you want to go to the Algarve coast but also Vilamoura which is a cozy city to spend time on if you want to play golf, have a nice dinner in the marina or hang on a long and nice sandy beach. I also visited the bigger village named Albufeira with a huge beach (as you can see in he picture above). That and much more tips on things to see and do on the Algarve coast have I written about in a previous blog post that you can read here.
In August 2018 I went again to Portugal and the Algarve coast to discover what more this coast has to offer me and I immediately realized that there are a lot of things. During my few days here I never had the chance to do everything I wanted but still a lot of things that I now want to share with you, who are interested in going here and want tips on excursions or other things to see and do around this amazing coast.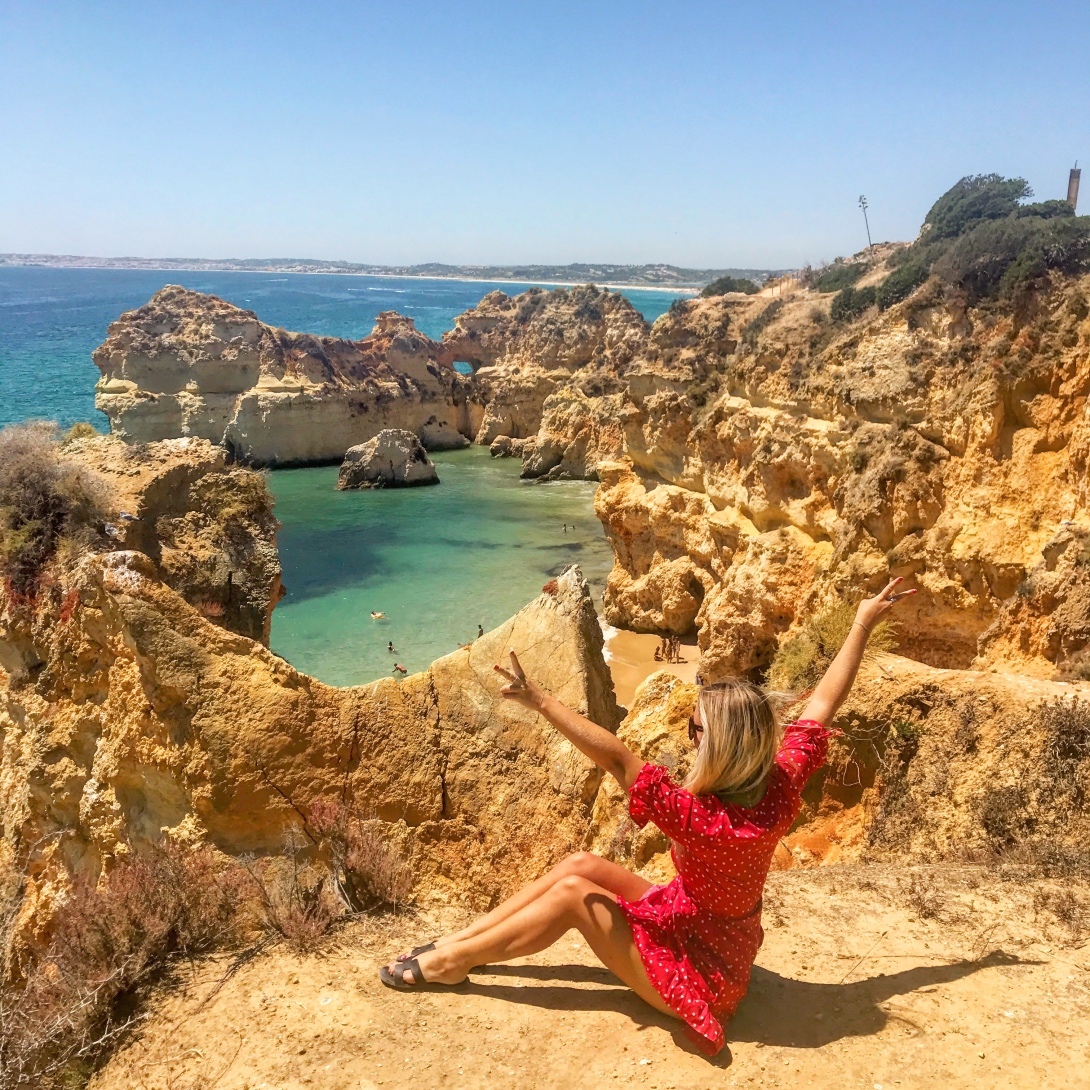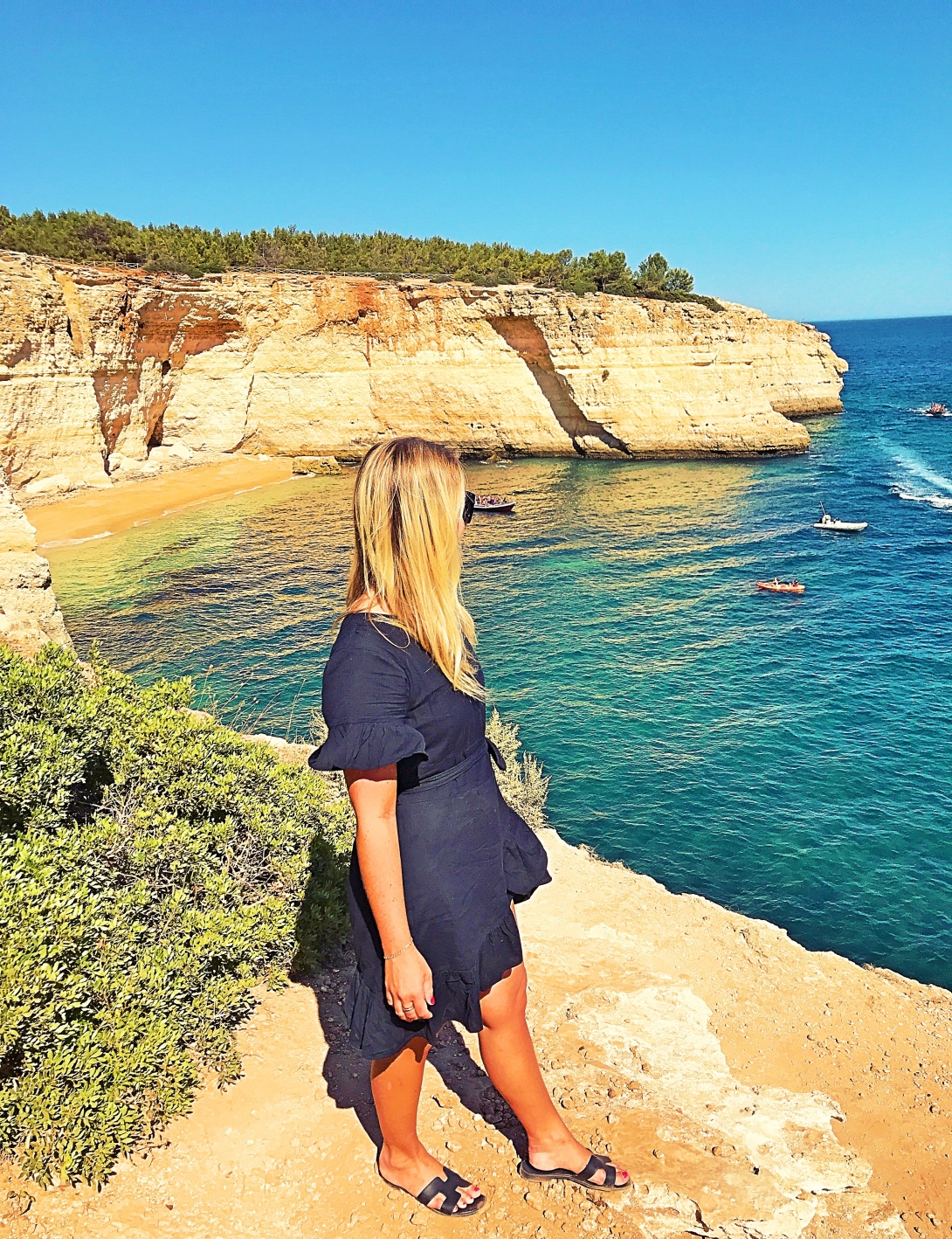 The Algarve Coast
The Algarve coastline consists of many small towns and stretches from Monte Gordo in the west all the way to Sagres in the east, I would say if you look at a map. The "towns" that I think are worth stop by for a visit are:
Tavira
Faro
Quarteira
Albufeira
Carvoeiro
Portimao
Alvor
Lagos
Sagres
Of course, there are even more small towns and villages to visit, but these I think are definitely worth a visit when you are here and want tips on what to see and do.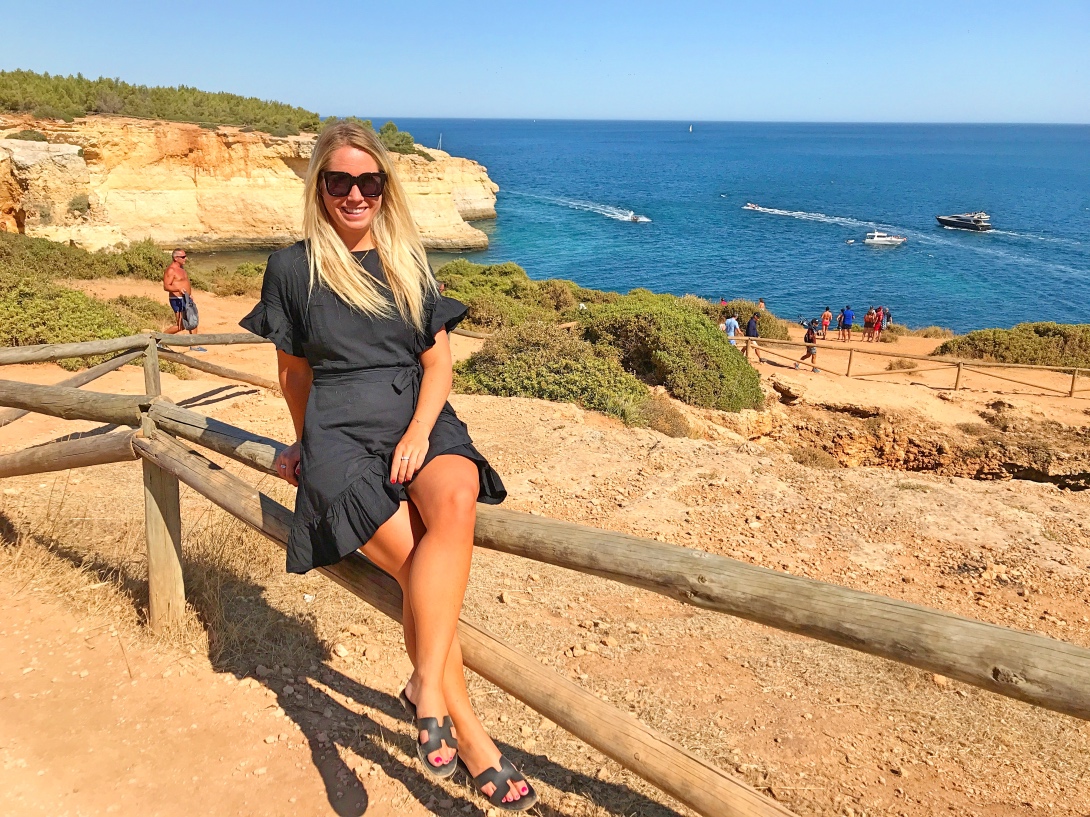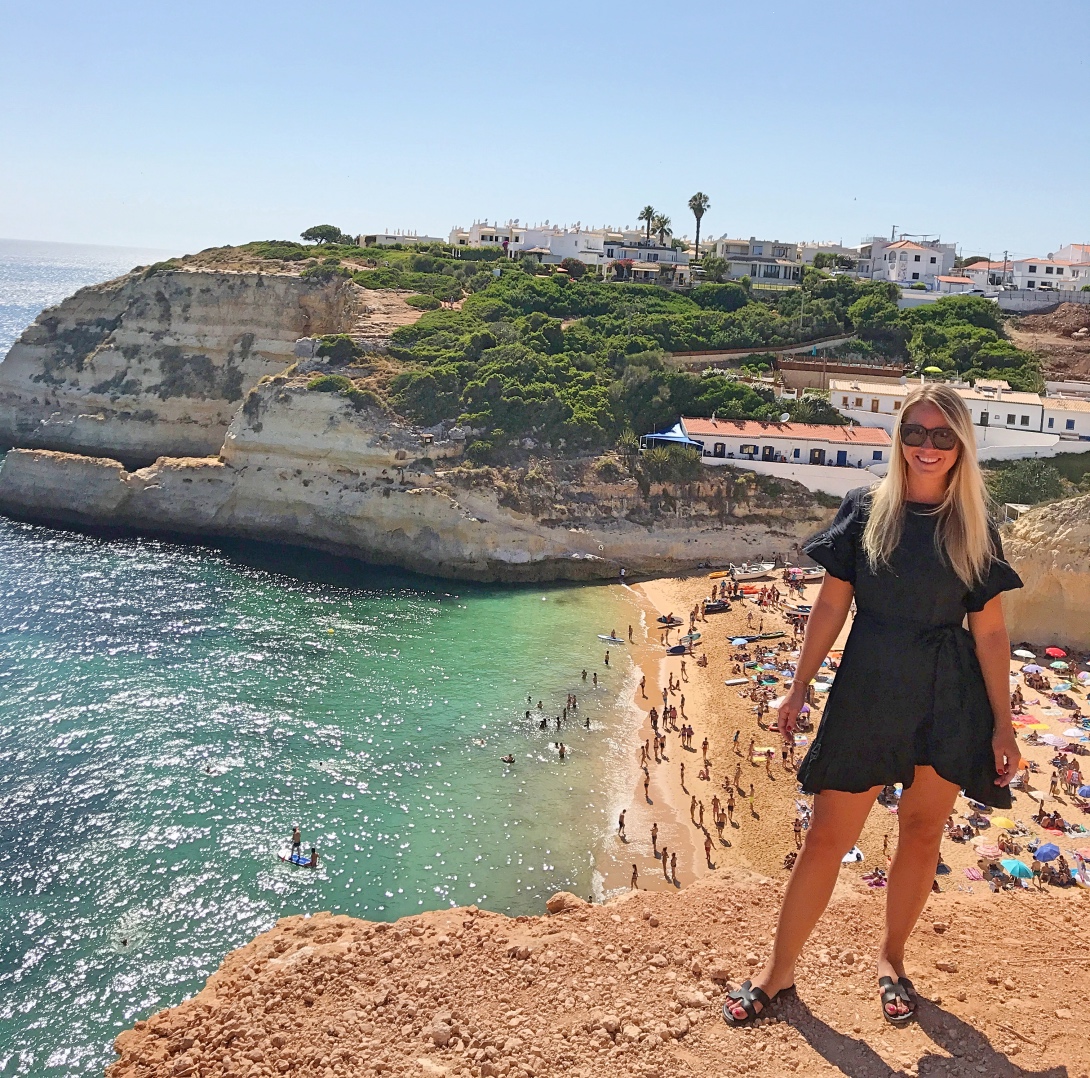 Praia de Marinha
Here you will find one of the finest beaches along the Algarve coast. There is a hiking trail from Carvoeiro to Praia de Marinha (12 km round trip) which is a fantastic walk with many spectacular views of rocks, caves, beaches and beautiful flowers. The walk takes about 2,5 hours one way but you can also drive by car to this beach if you prefer that instead.
Here at Praia de Marinha you can walk down to the beautiful beach surrounded by high cliffs. There is a small restaurant serving delicious salads. To get to the beach, you have to walk on relatively many stairs. There is a fantastic big beach as well as a little beach a little further in with lovely sand. This beach is a must to visit! 🙂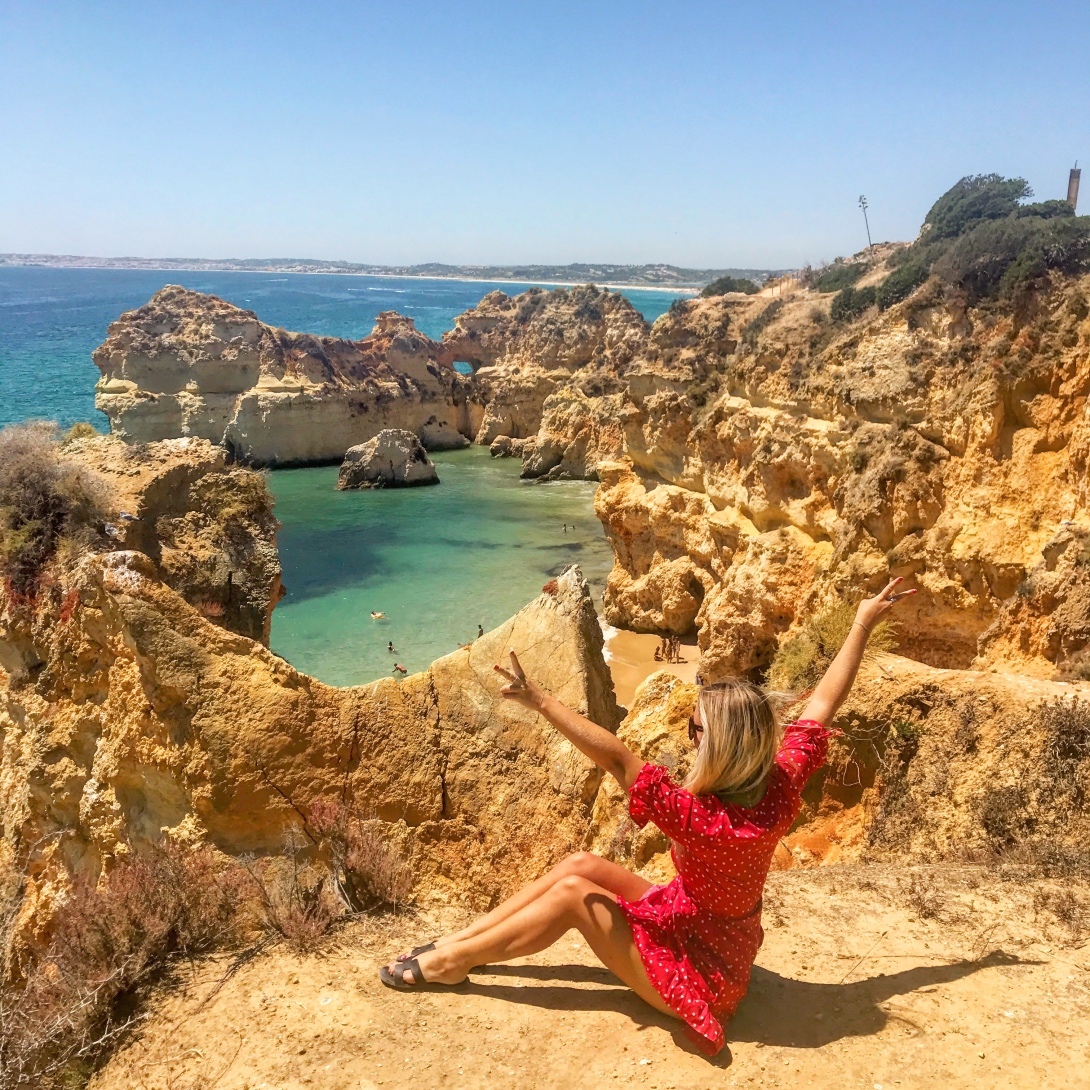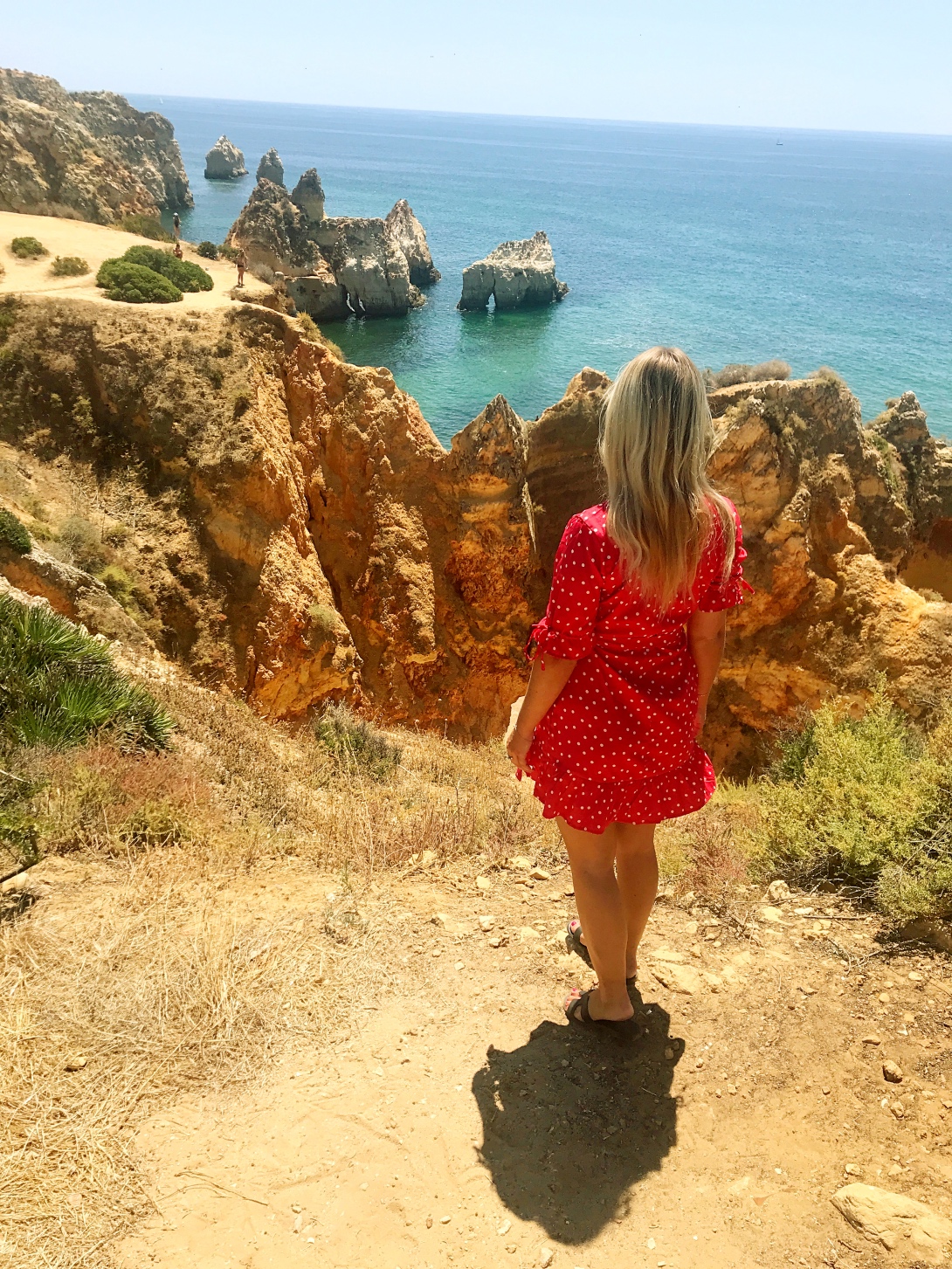 Lagos
My recommendations except the ones I wrote last year is also to an excursion to the beach Praia de Camilo that is located in Lagos and that you can read more about in this blog post. Additionally, don't forget to pass by the city of Lagos which is a very cozy little fishing village and worth a stop for a lunch break or coffee but not more than that, I think. However, it's worth seeing Lagos and how it looks like but after an hour or two I felt it was time to move forward 🙂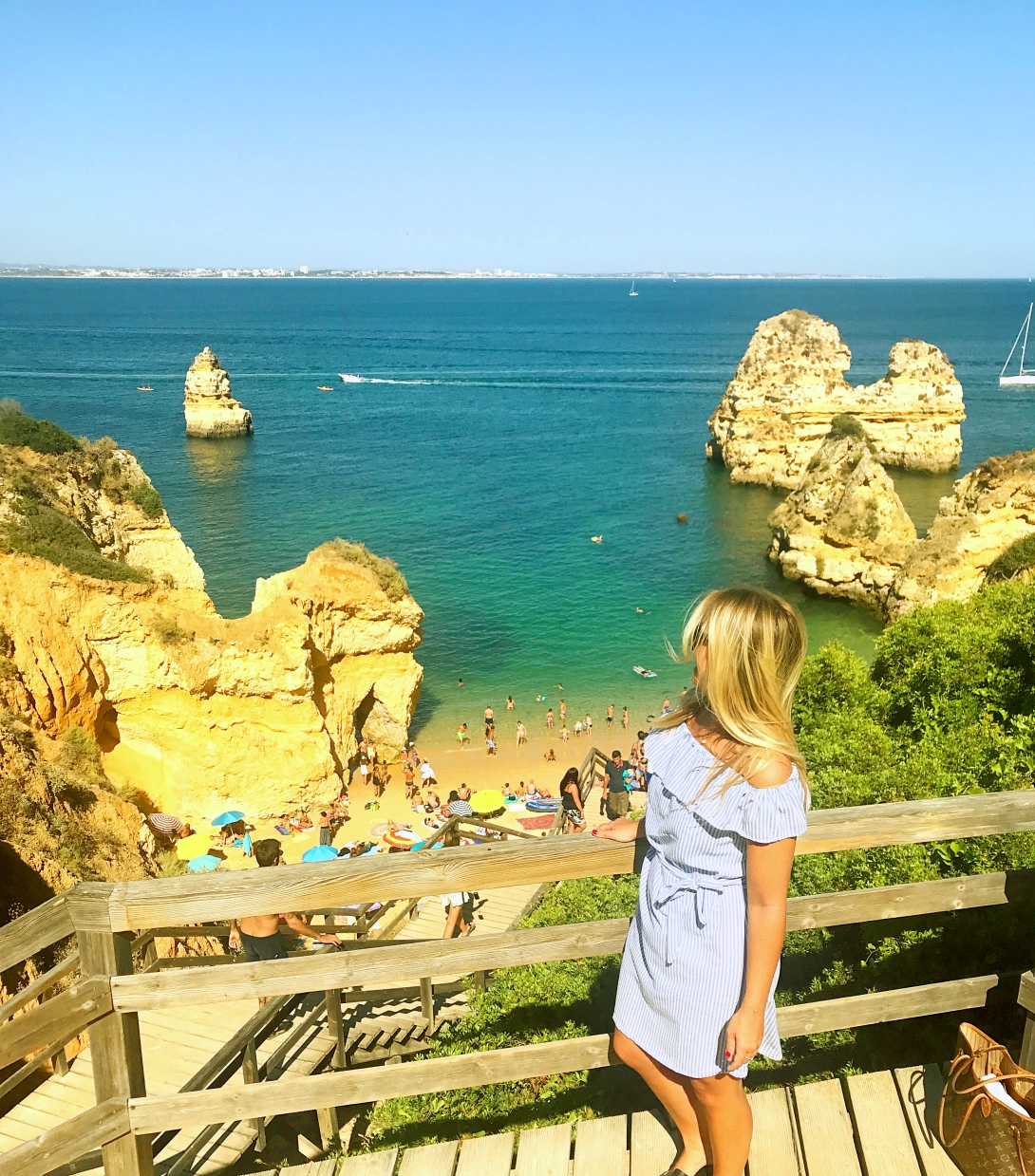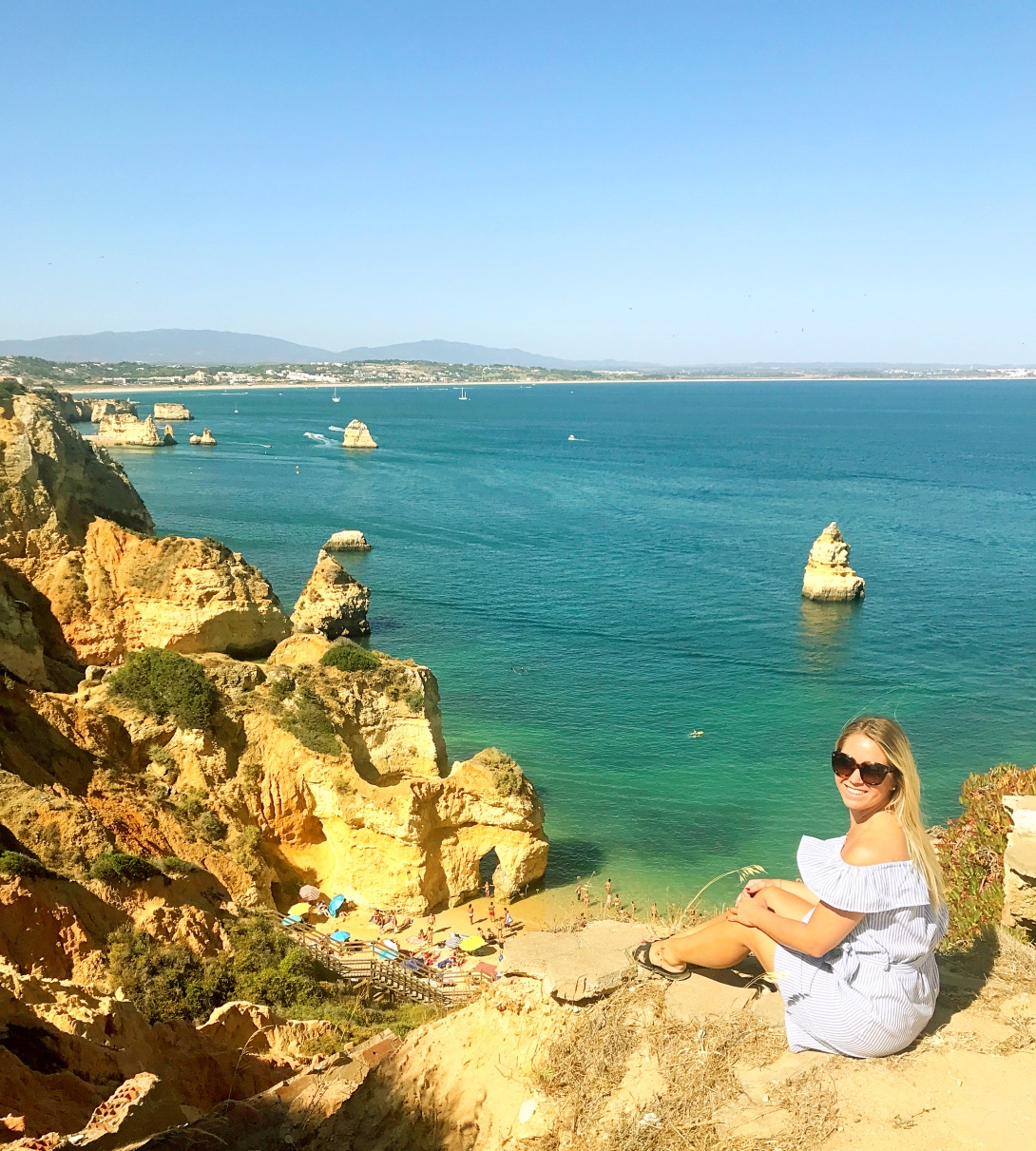 The Benagil Cave in Cavoeiro
If there is something you should see and do when you're in the furthest of the Algarve coast, is to take a closer look at these caves and rock formations that are so special here. Do you see these in a picture, you know that it is from here the picture is taken due to this environment that is not like somewhere else, not what I know.
The Benagil Cave is the most famous cave here, and you can only see it from sea through a boat, kayak or SUP board. It is not possible to go by car to this cave. More about how to get here and how the cave looks like you will find in this post and, as I said, this is a must when you're in the Algarve, it's sooooo awesome!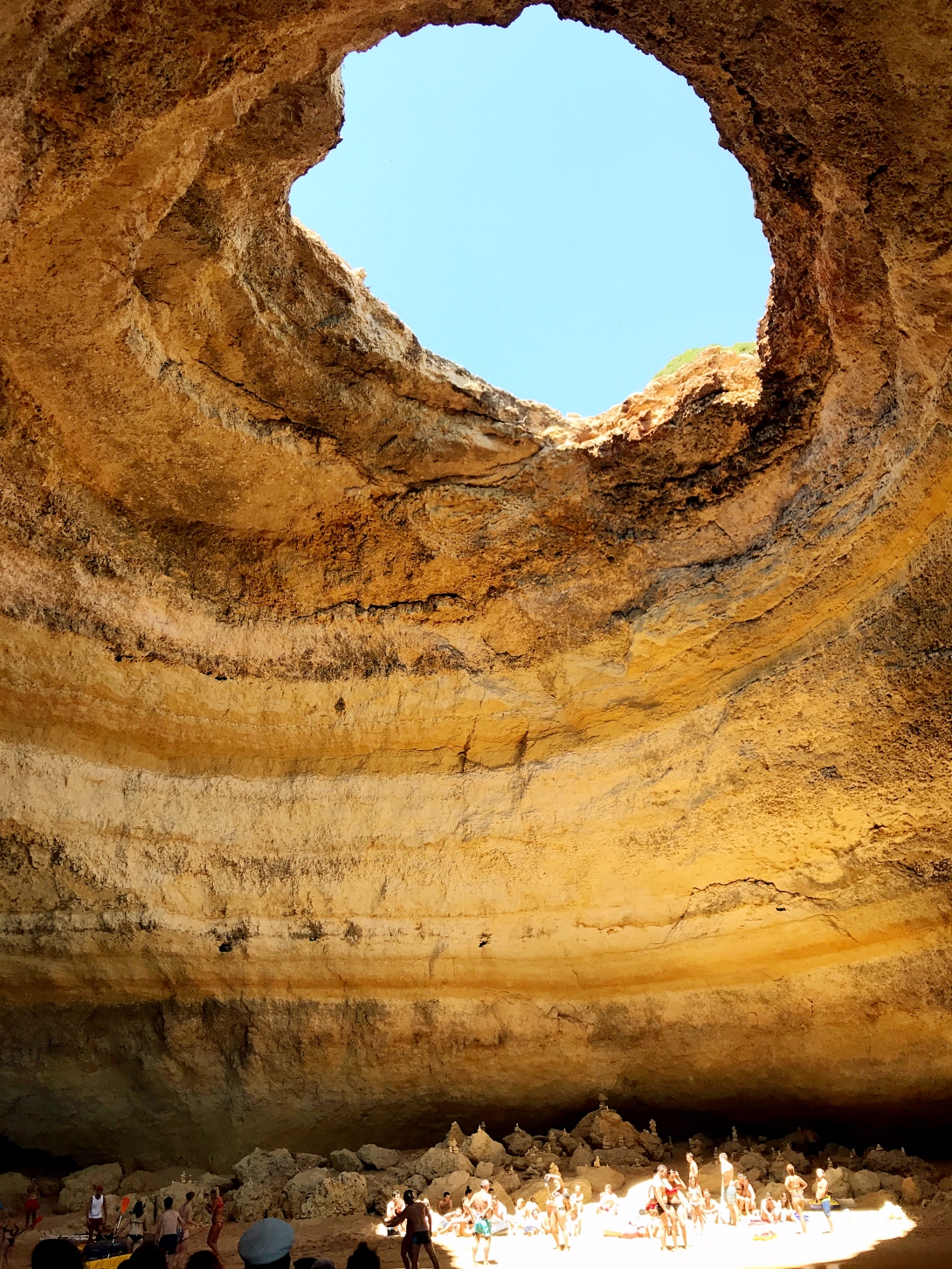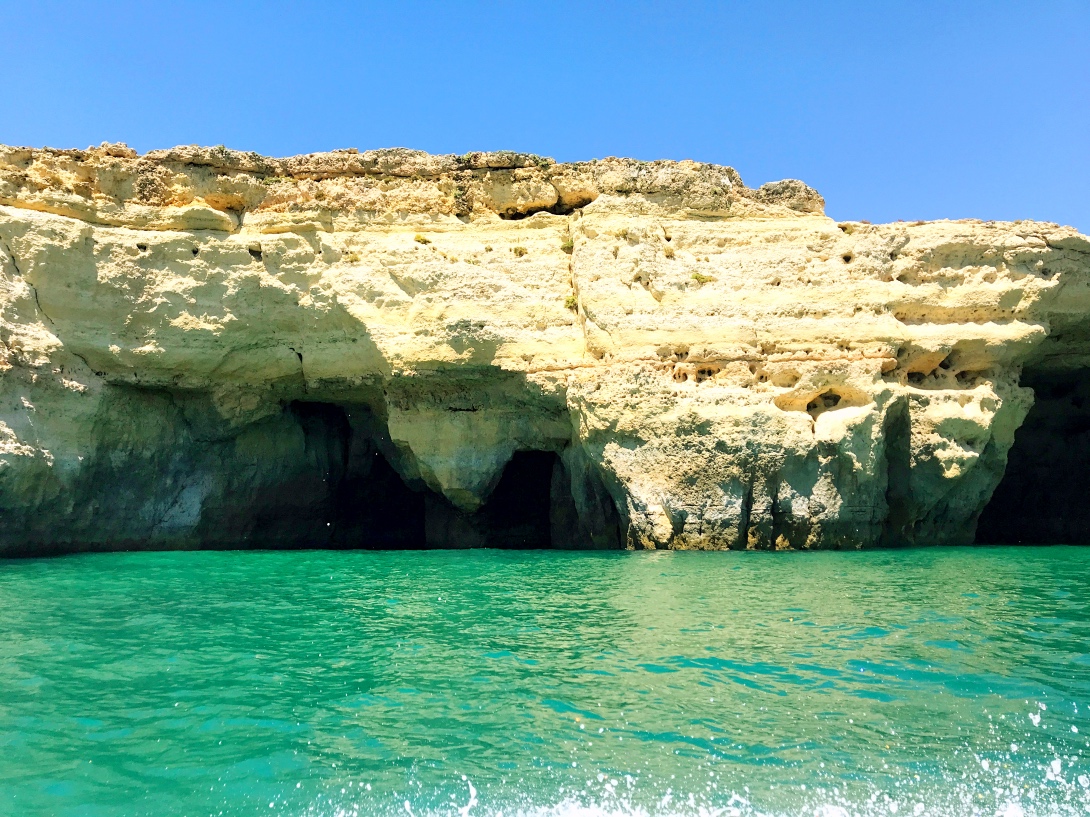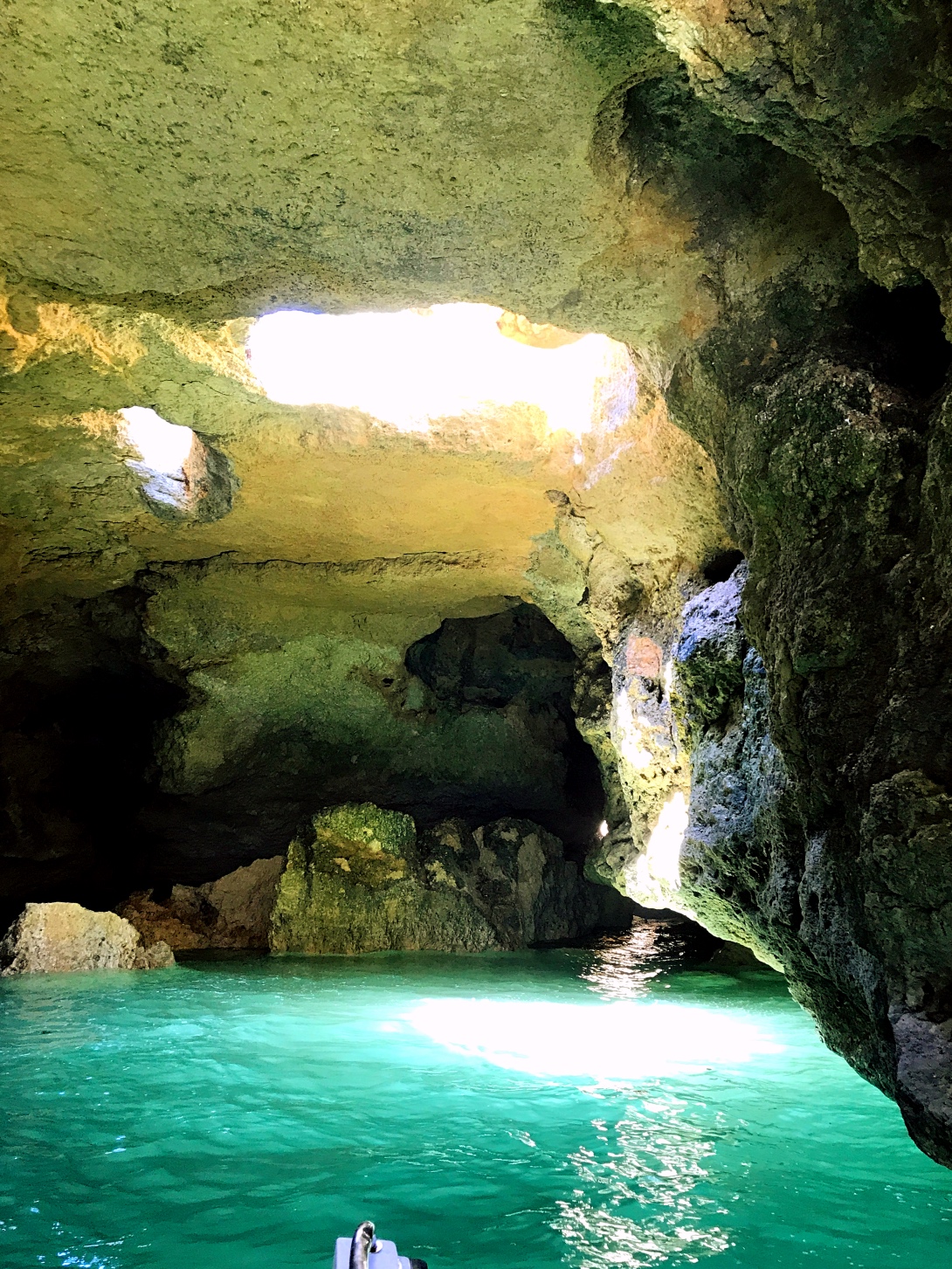 Alvor
If you would like to do another trip, I would highly recommend going to the small town of Alvor, not least for visiting the Praia do Prainha beach, which is magically beautiful. More about this beach and this town, can you read about in this  blog post. At Praia do Prainha you can also have lunch or just have something to drink at the restaurant that is built and is located between two rock formations, really awesome!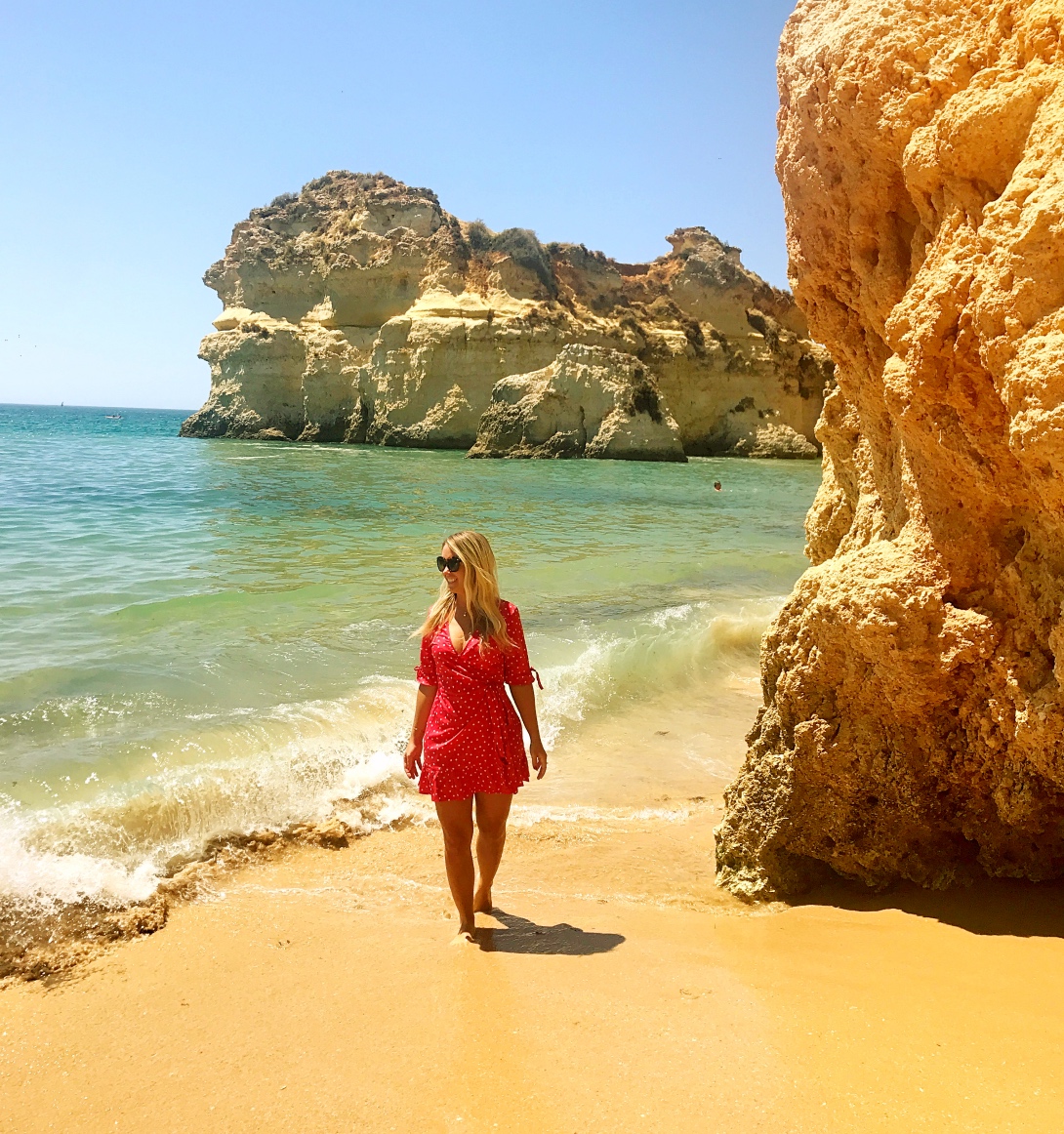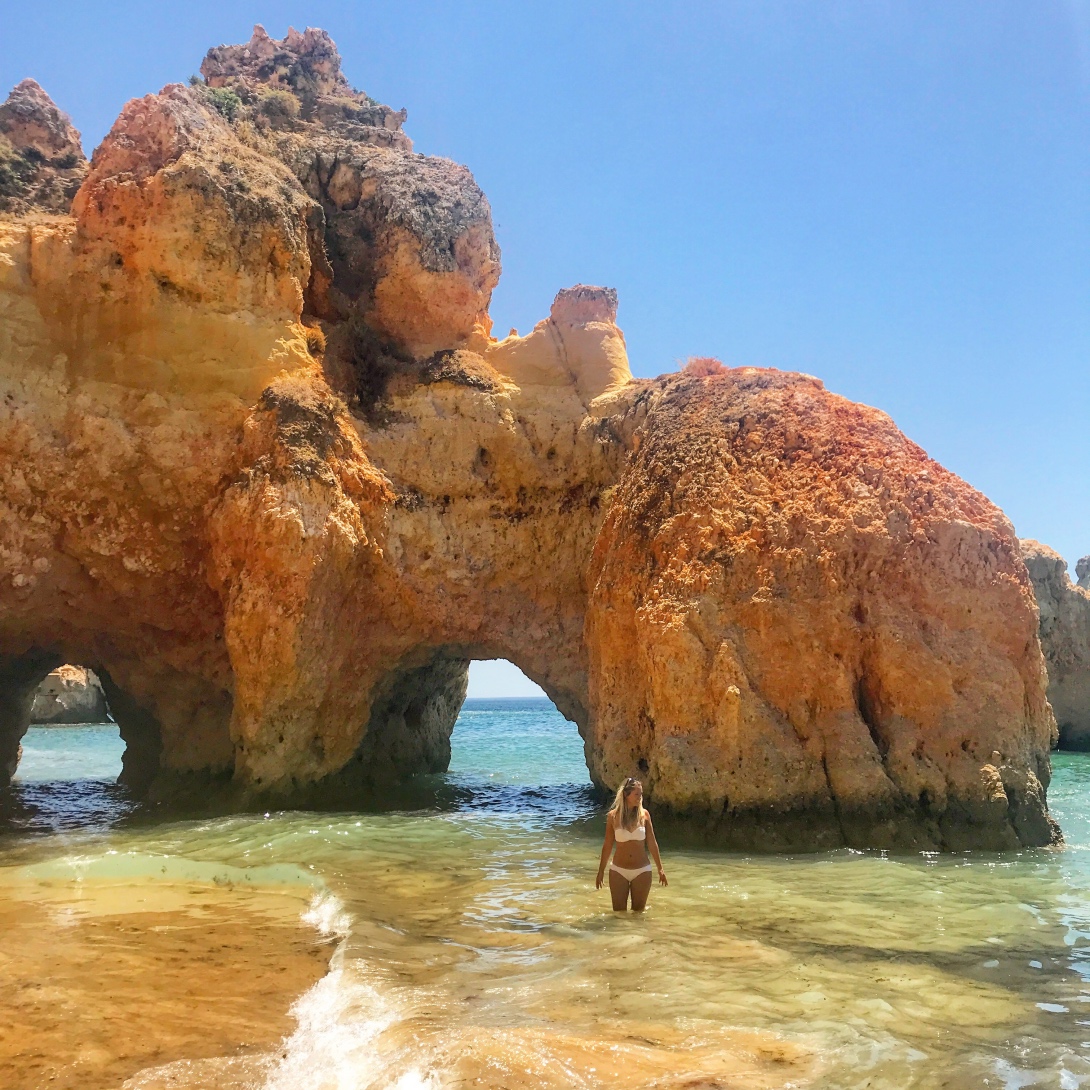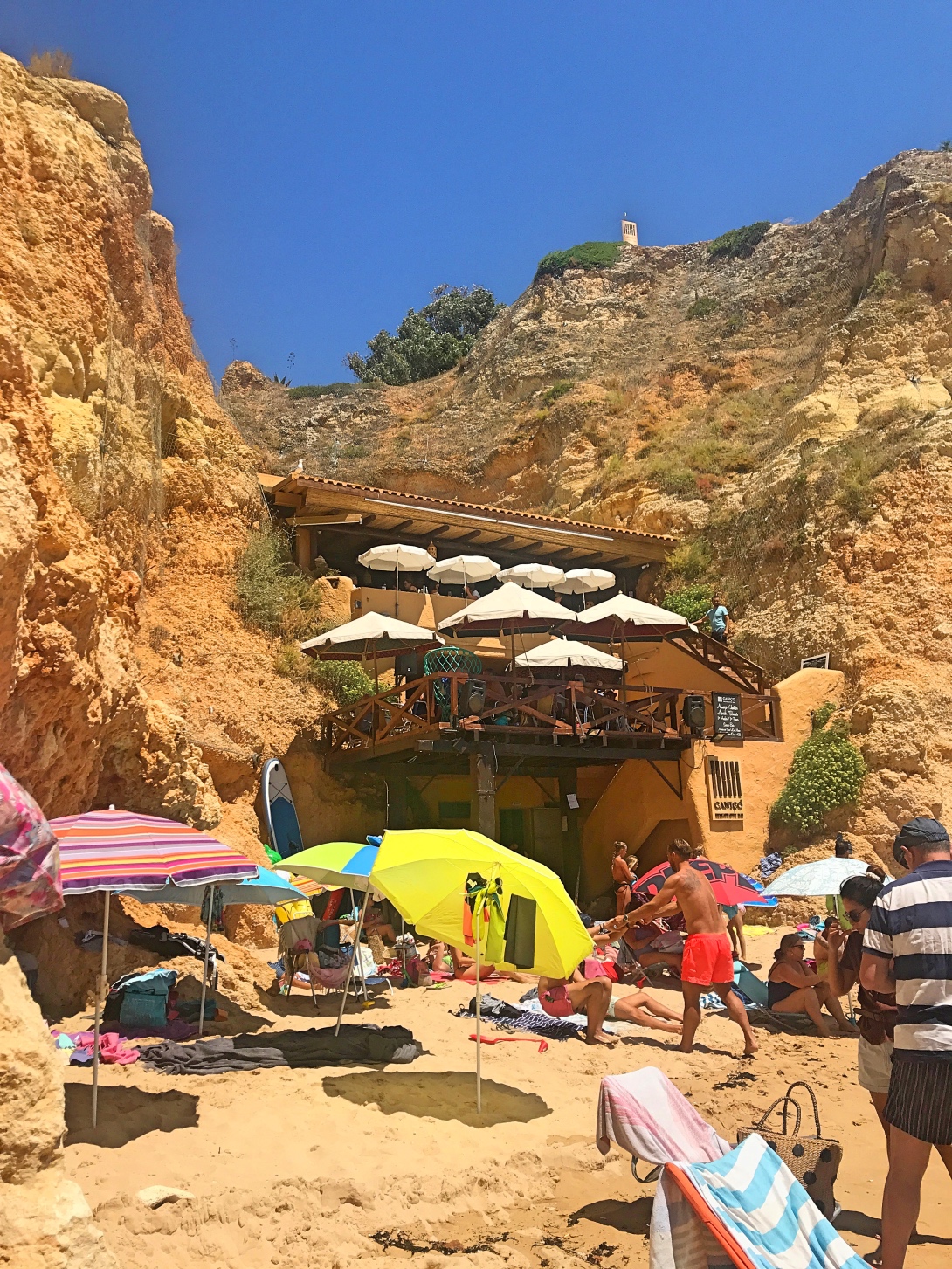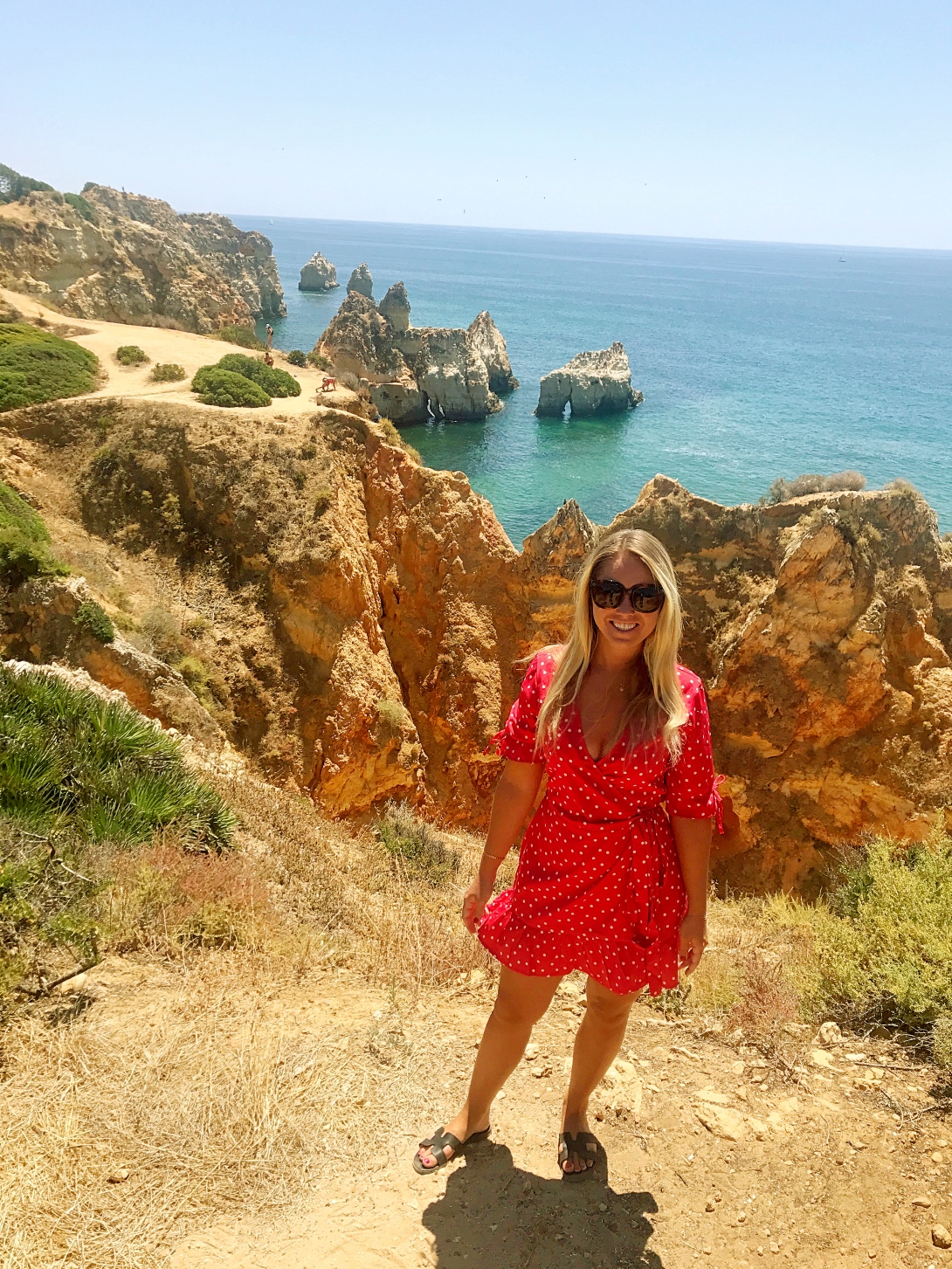 What is your favorite part of the Algarve coast, tell me! 🙂
Here you can read all my blog posts about Portugal:
Happy Travels!
// Charlotte