My Ultimate Travel Guide For Corsica
This summer I traveled to the French island Corsica, the fourth largest island in the Mediterranean. It´s also here where Napoleon Bonaparte was born. I really had no expectations and I couldn´t believe my eyes when I saw the coral blue water, the beautiful beaches and the high mountains. With a flight time of about 2.5 hours, we flew from Stockholm to Sardinia, because it was a direct flight. From northern Sardinia we took a ferry to the city of Bonifacio, the southernmost city in Corsica, which took about 50 minutes.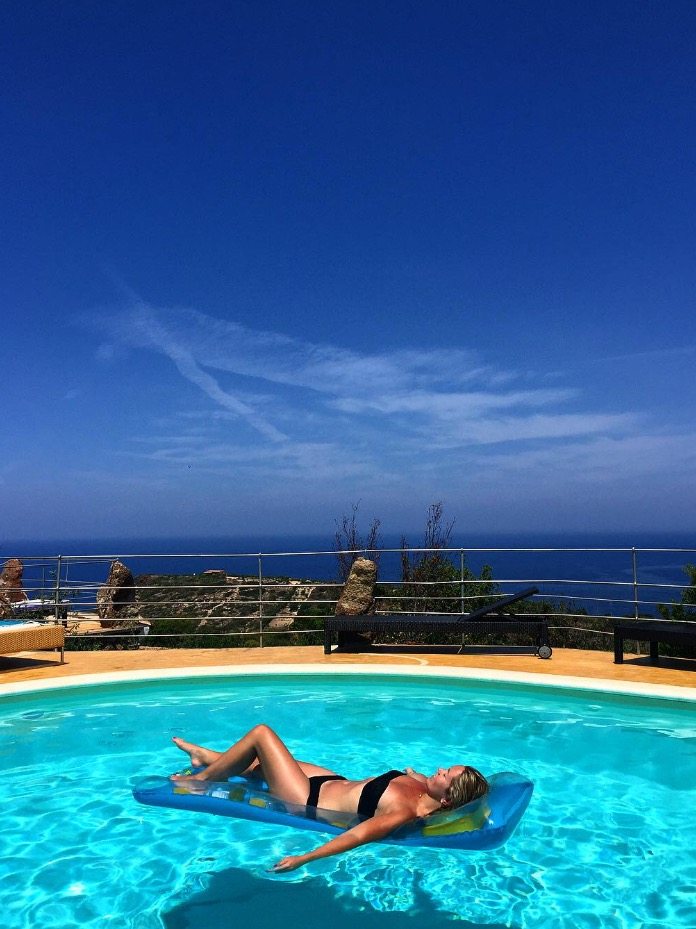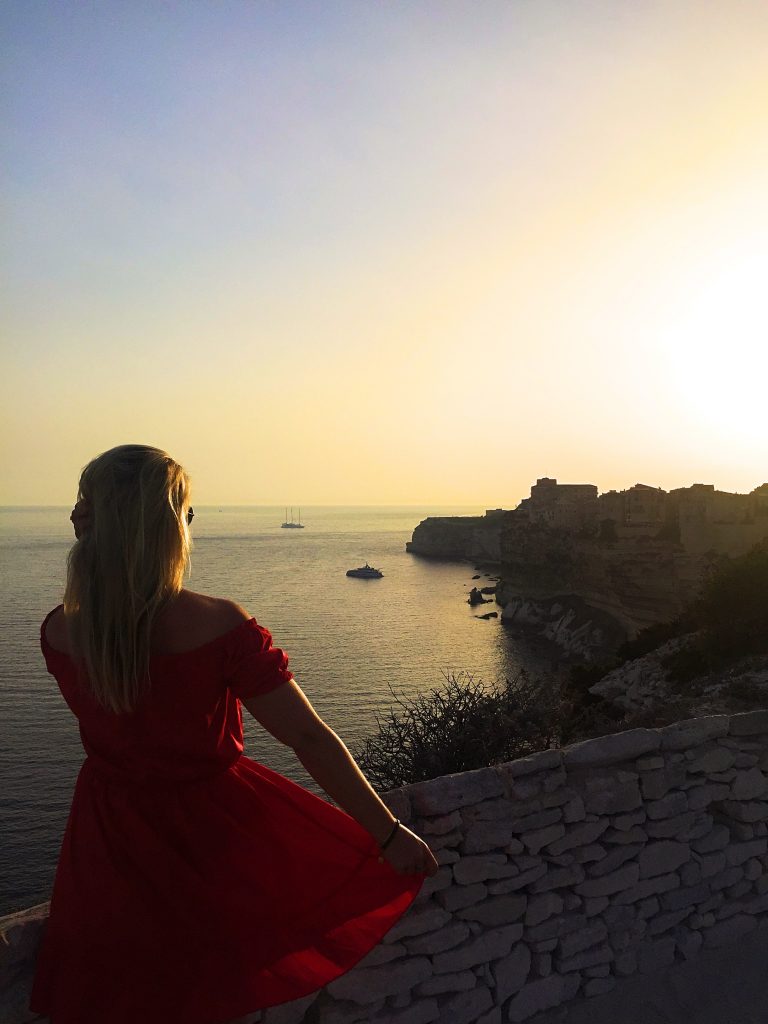 Here comes my Top 10 Best Travel Tips for Corsica:
1. Rent a car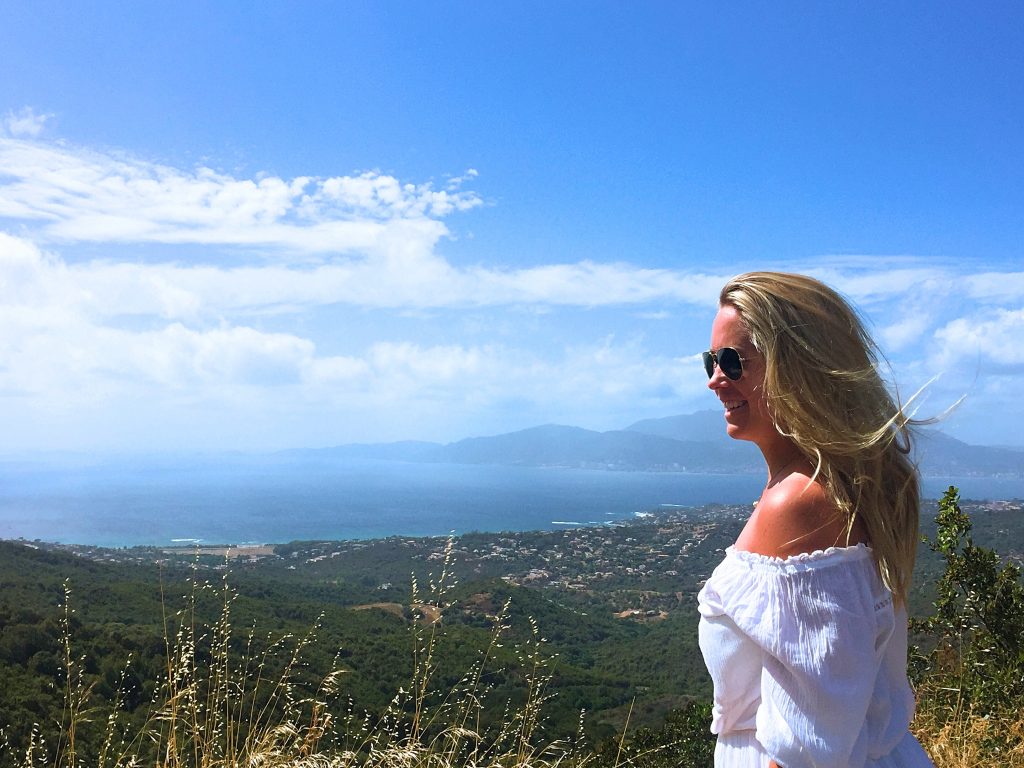 Renting a car in Corsica is a must. It's the easiest way to get around the island. To my surprise, Corsica is much bigger than I could ever imagine. Taxi in Corsica is expensive so I would really recommend renting a car. This way you also get the chance to discover the most beautiful places in Corsica!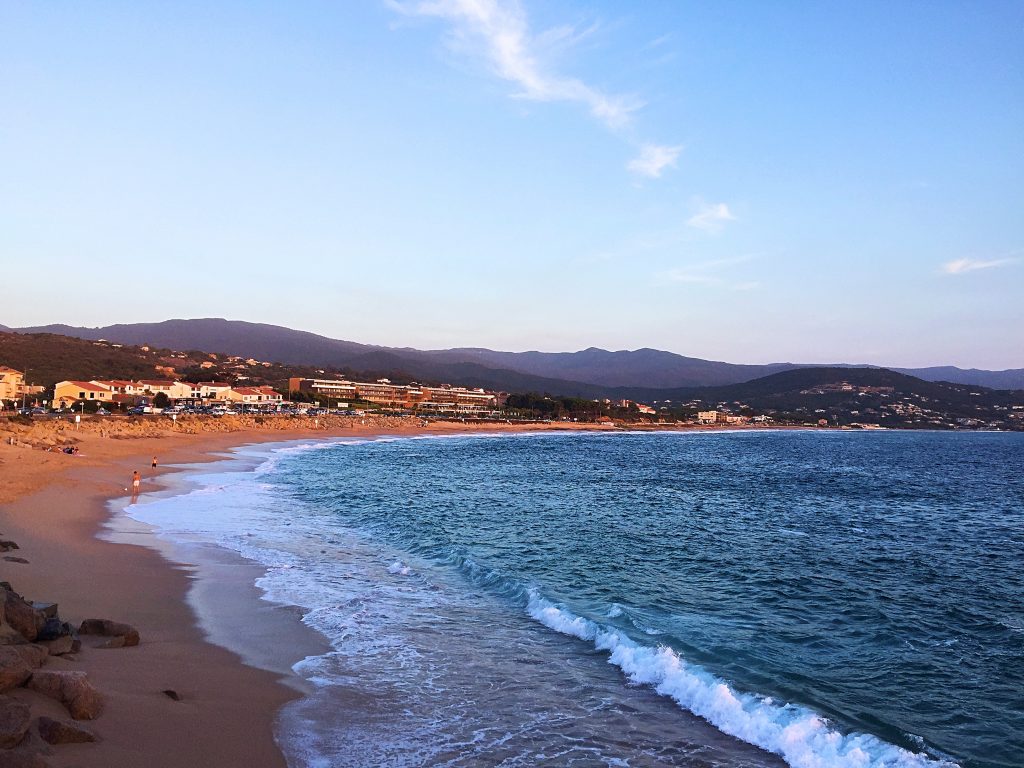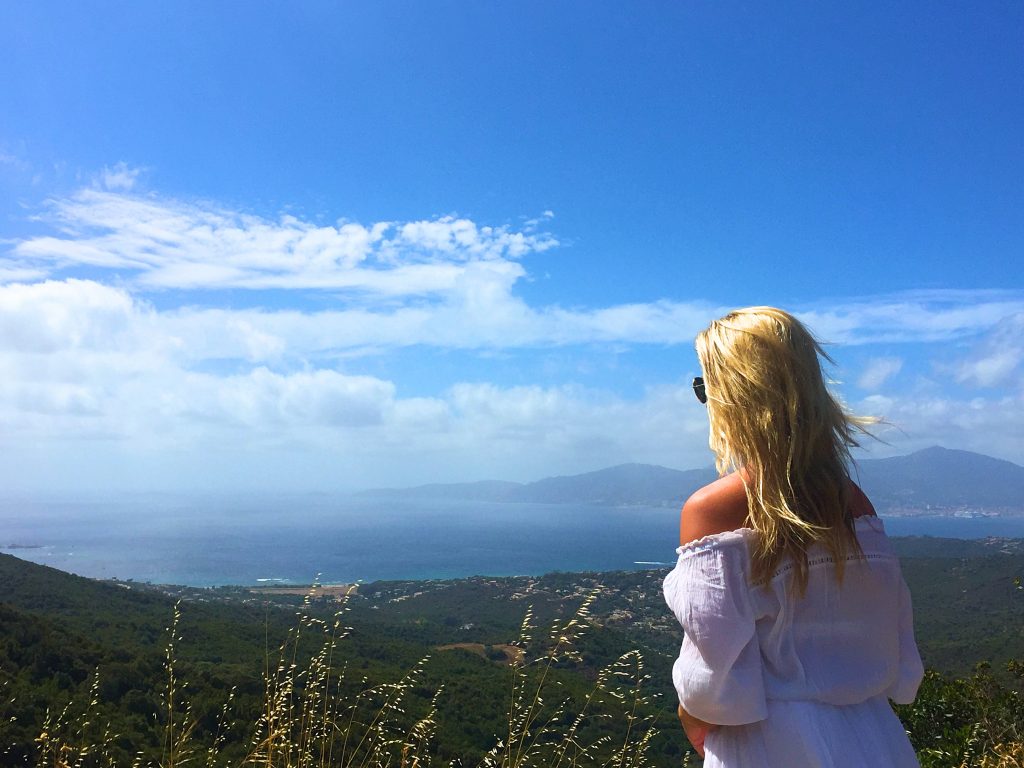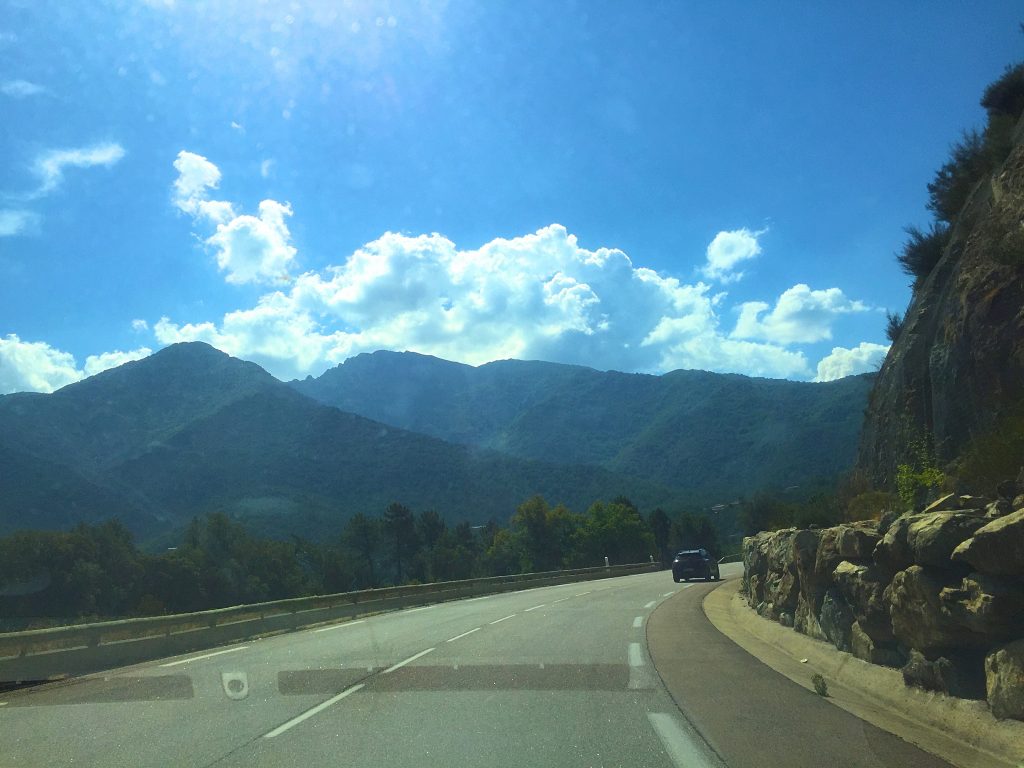 2. Eat dinner in Bonifacio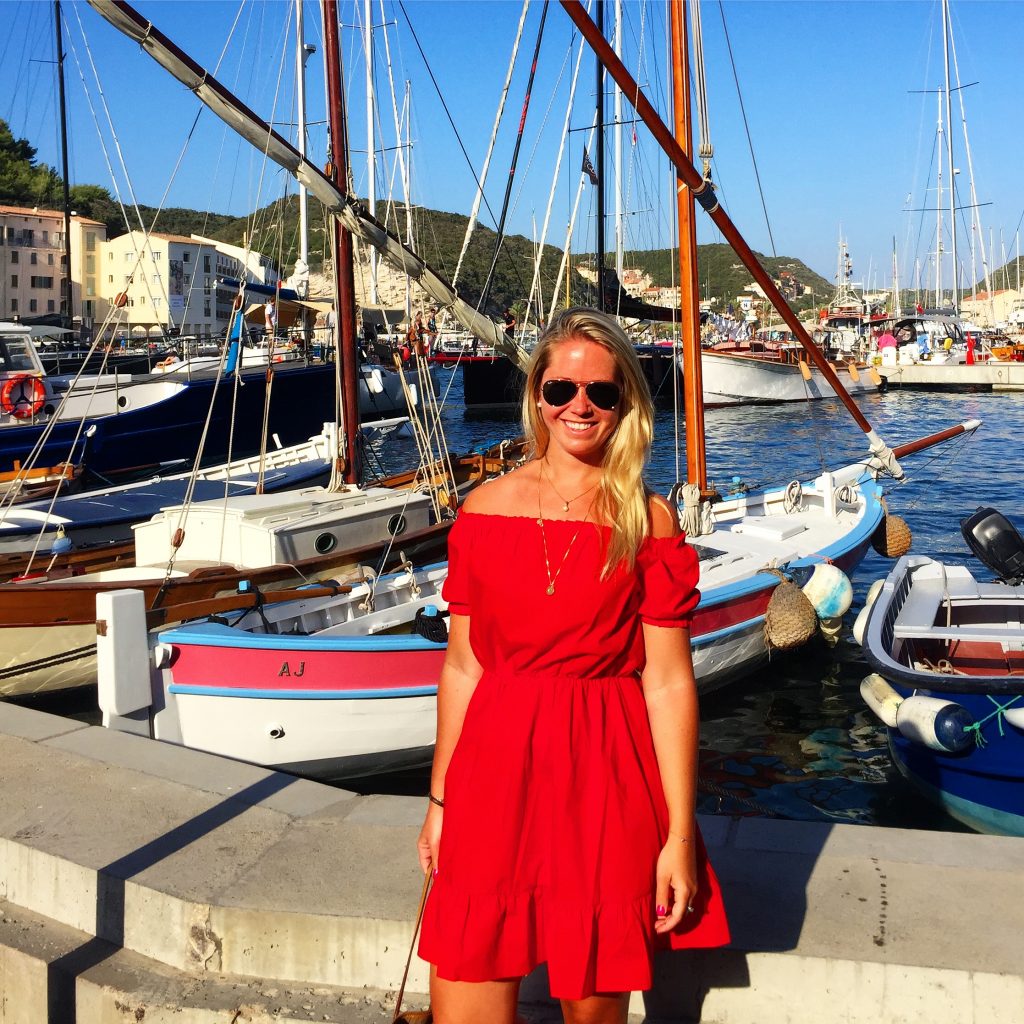 Bonifacio is an incredibly cozy little old town that is well worth the visit. Go for an afternoon drink at sunset and enjoy all the luxury boats that are located here in the harbor. There are large boats similar to ships where one is larger than the other, which is really awesome to look at. Stroll around the harbor and then sit down for dinner at one of all the cozy restaurants that is the furthest with the water. Don´t forget to stroll up to the citadel – you will get an amazing view from here! 🙂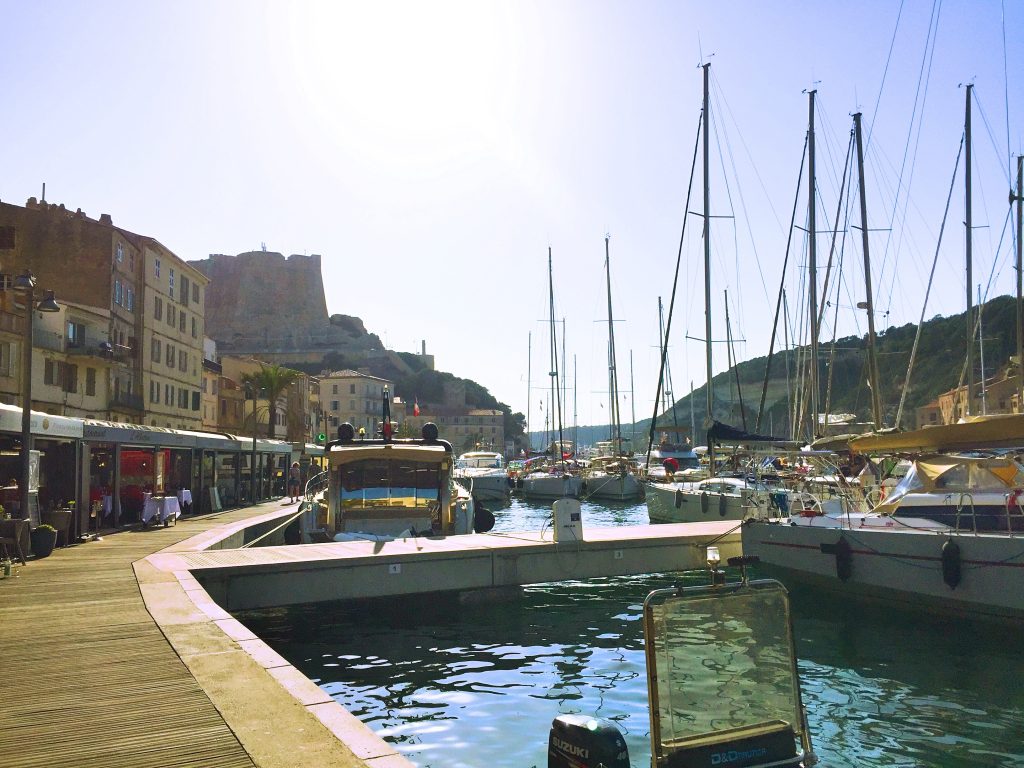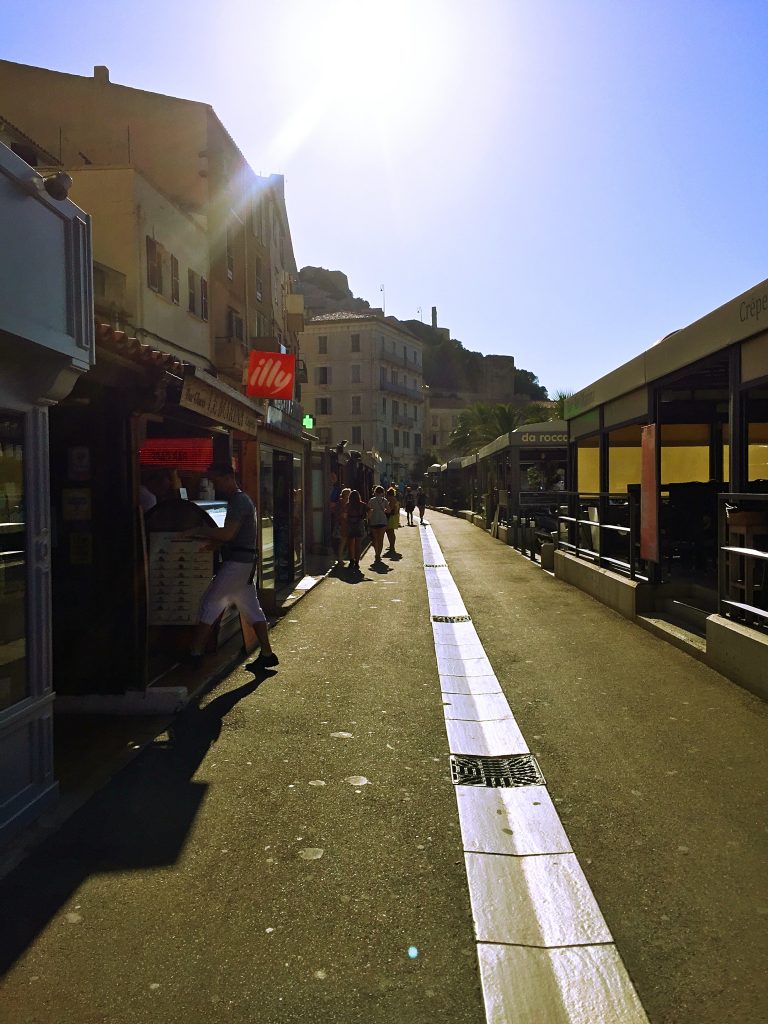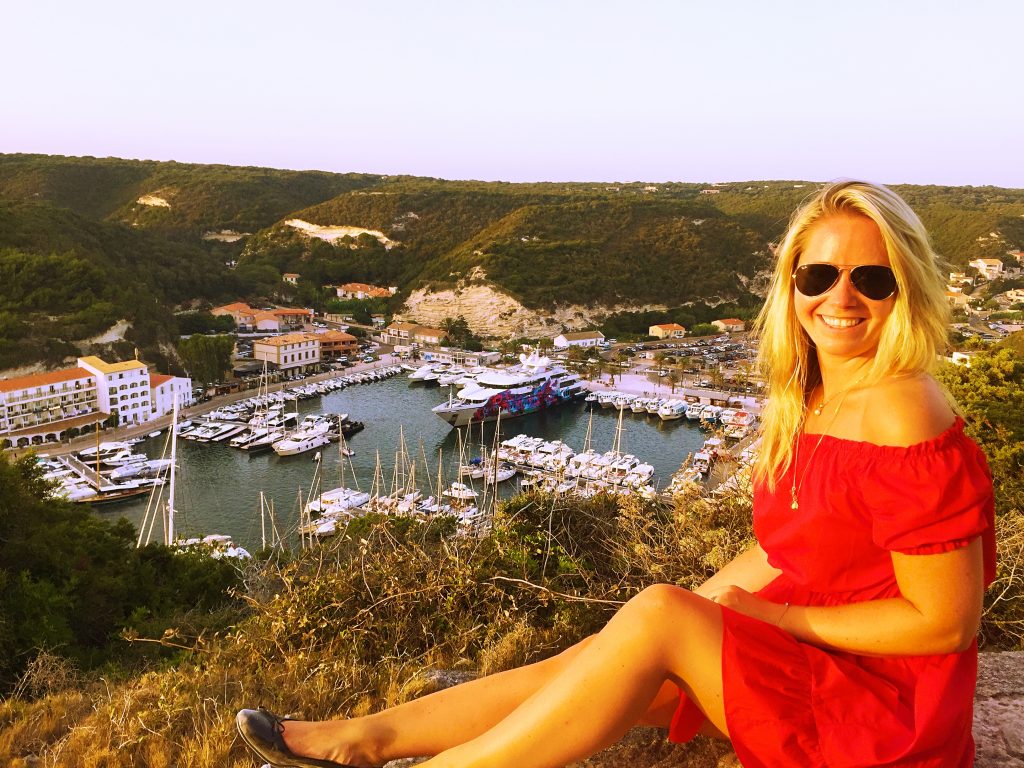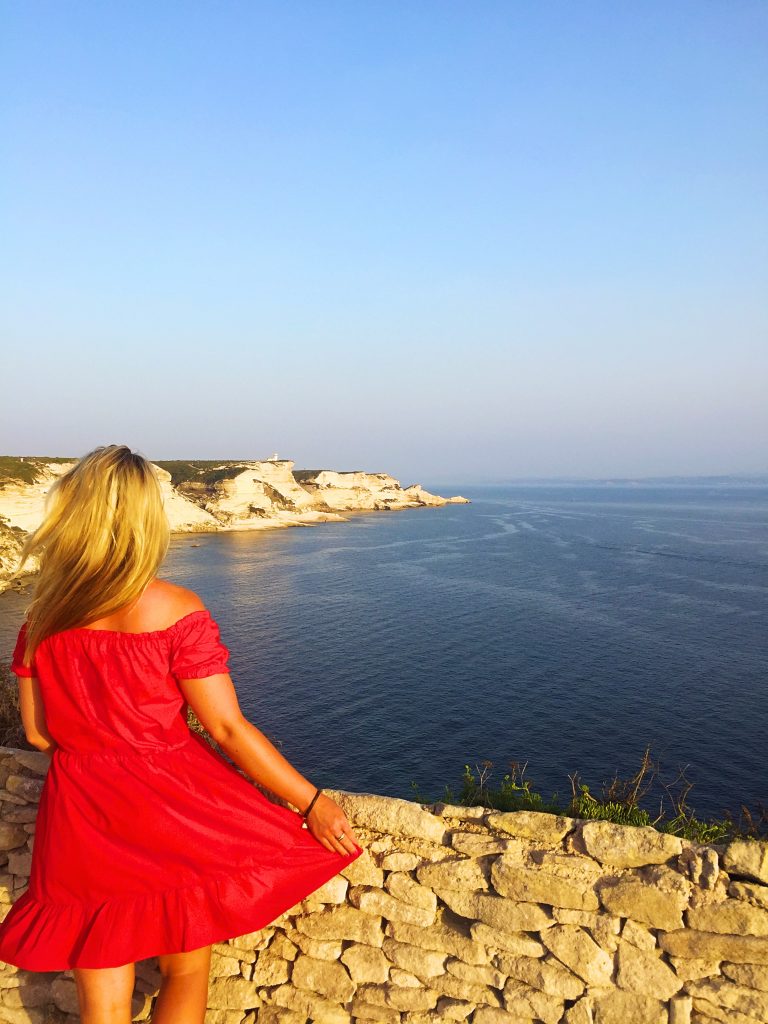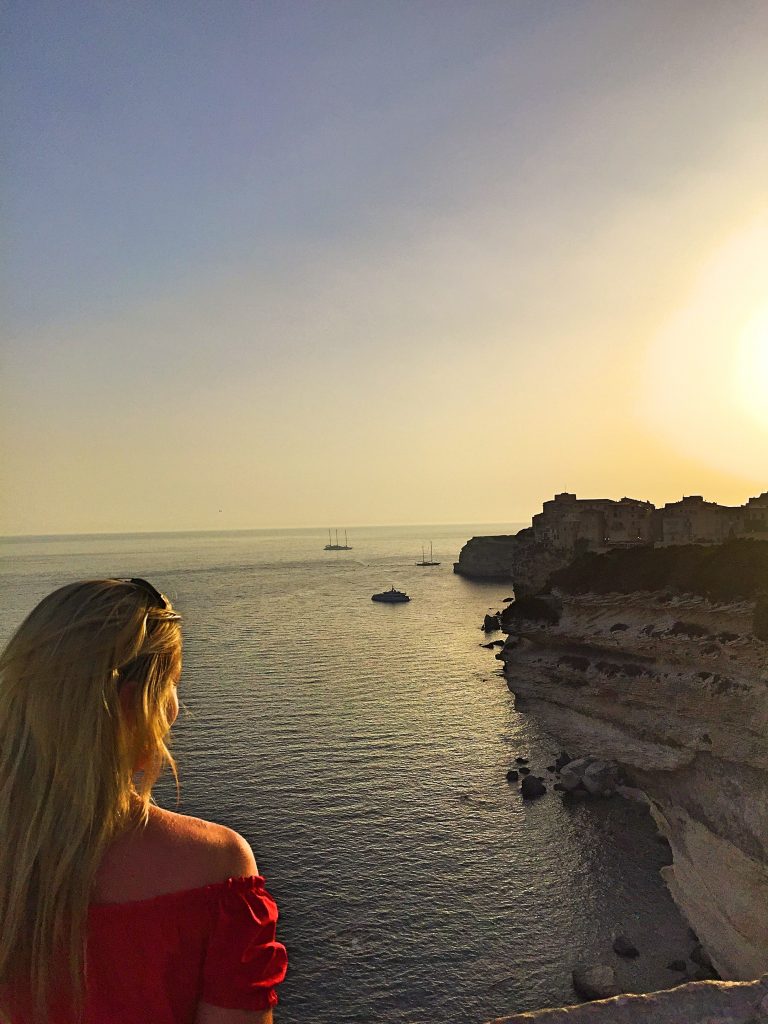 Bonifacio is lying high up on cliffs and you can walk by foot to the citadel here which is situated for a magical view. Bonifacio is a small boat harbor and incredibly cozy one!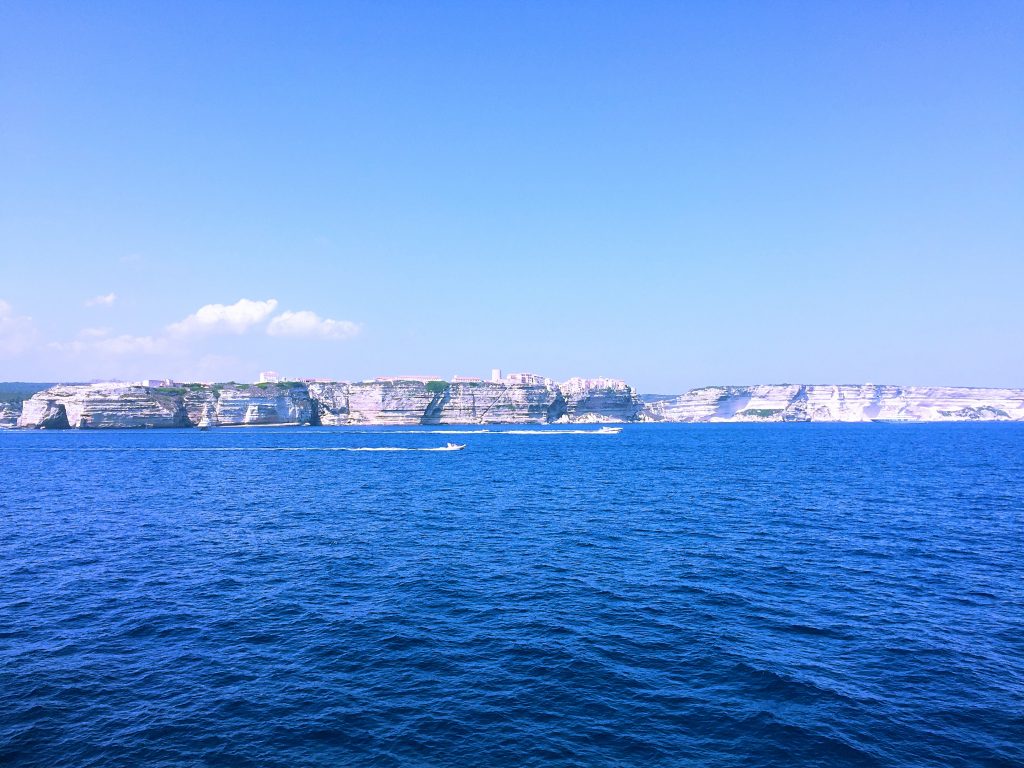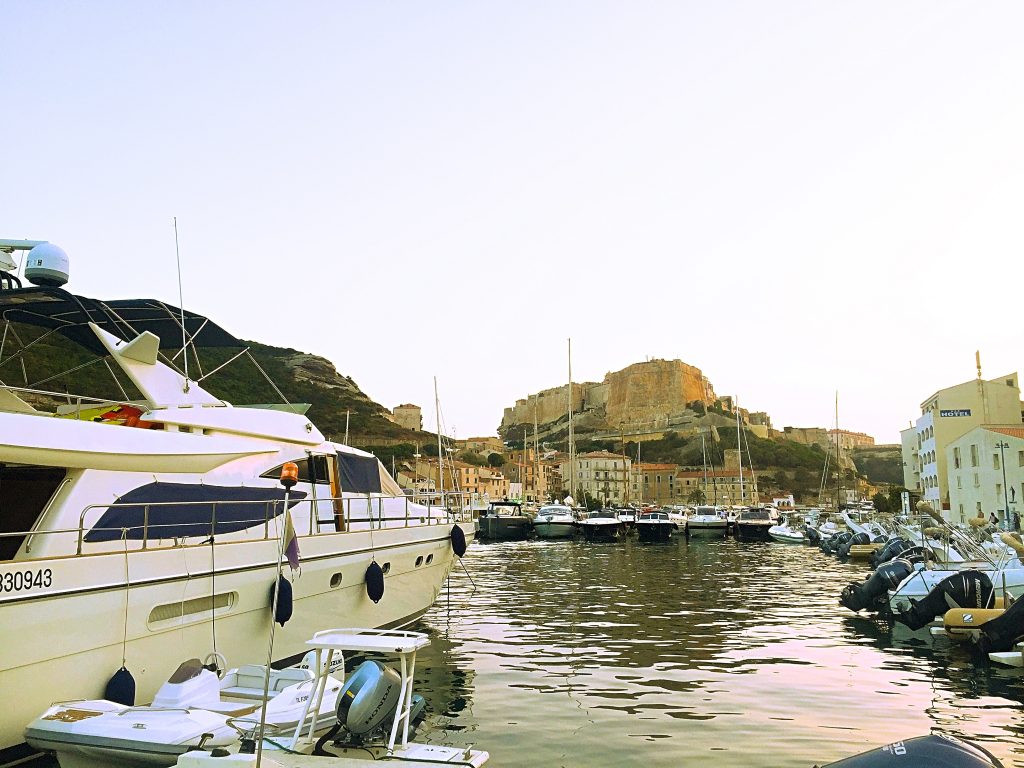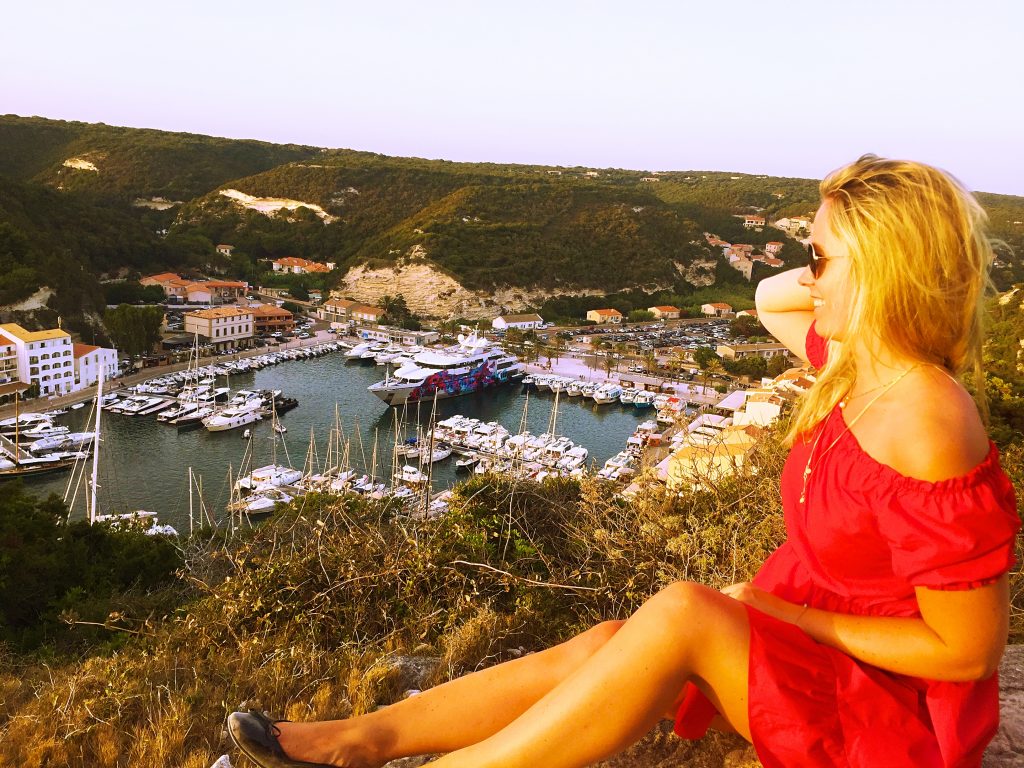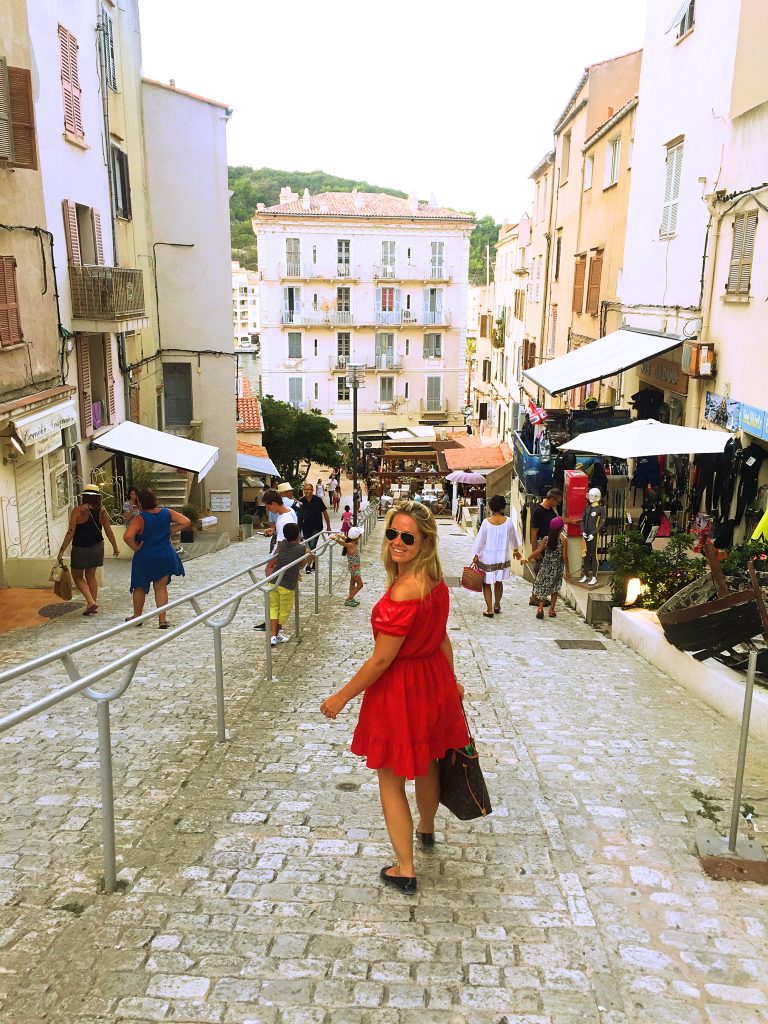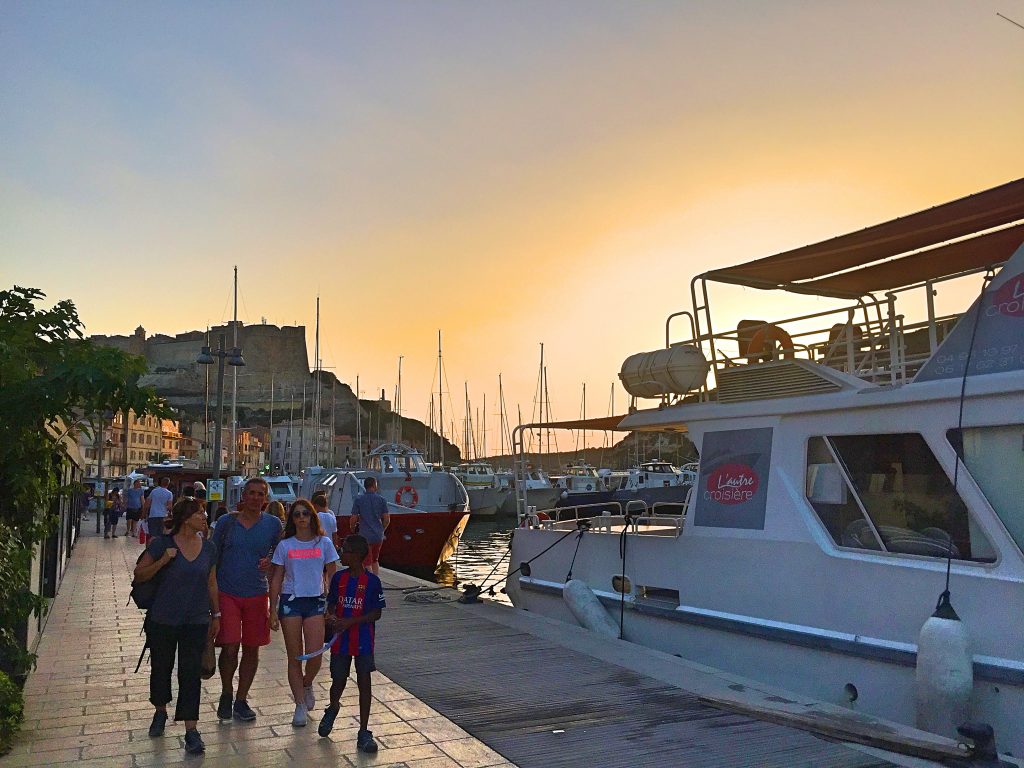 3. Visit Corsica´s capital Ajaccio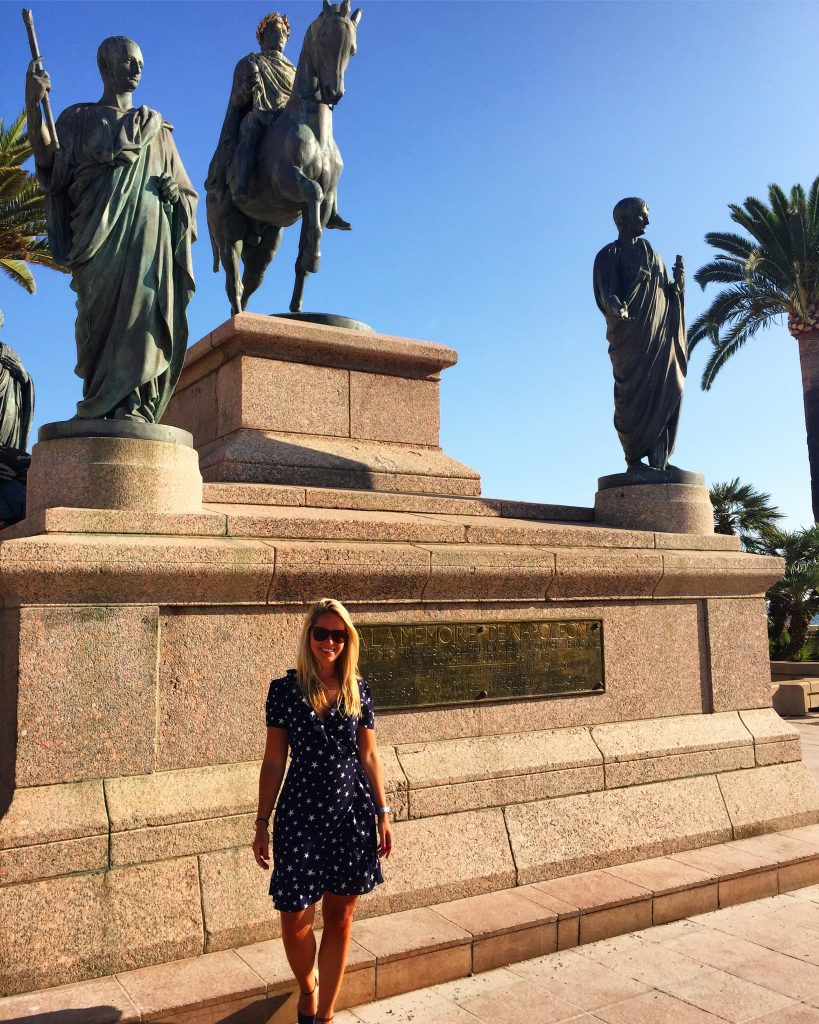 The capital of Corsica is called Ajaccio and this is where Napoleon was born. Ajaccio is a pretty big city and is very cozy to walk around. There are several squares, a boat harbor, souvenir shops, alleys and many restaurant areas. Here I recommend spending a day, no more is needed. You will notice that Napoleon is everywhere, wherever you go in this city, and don´t miss his house where he was born, it´s fun to see when you're still here!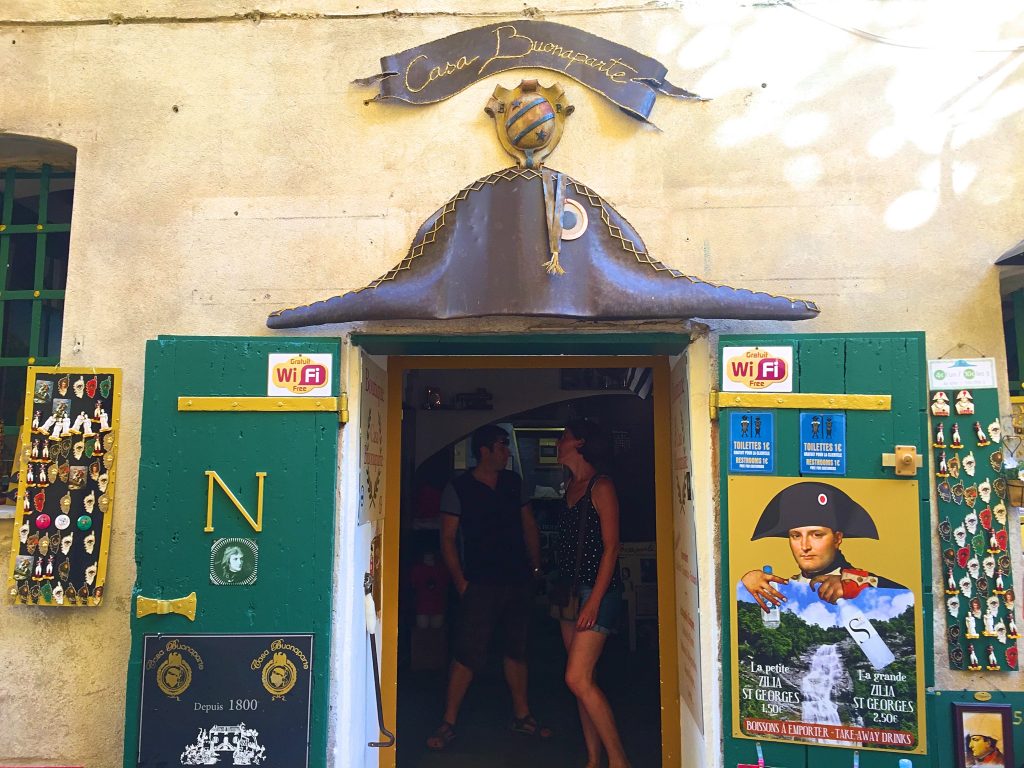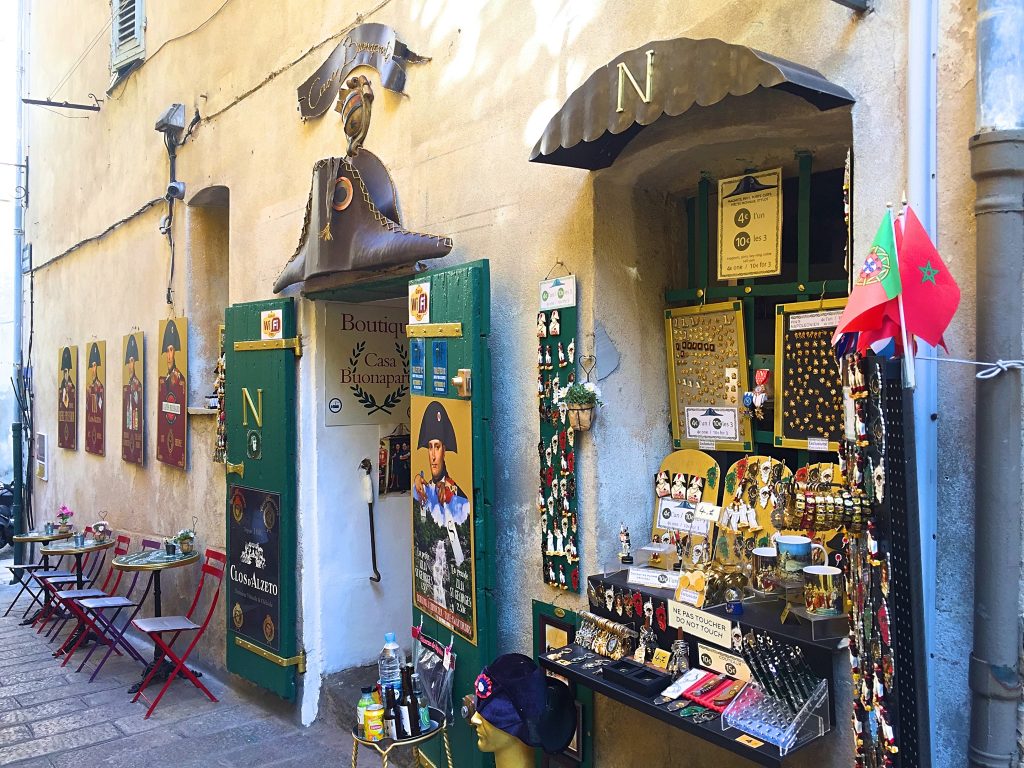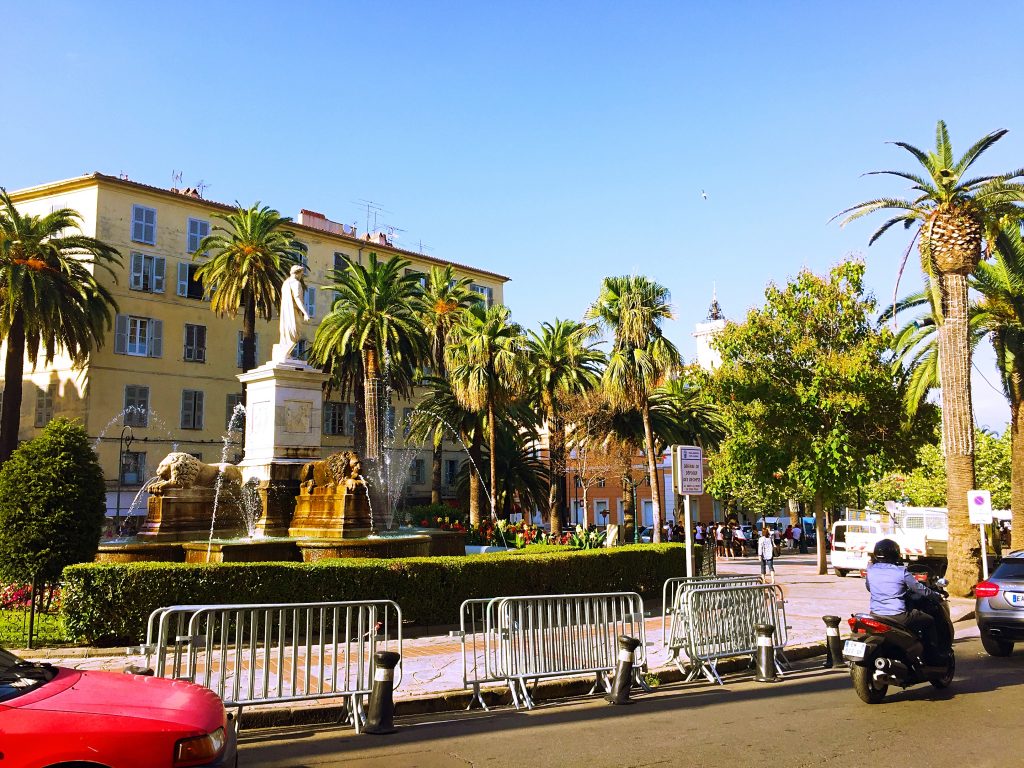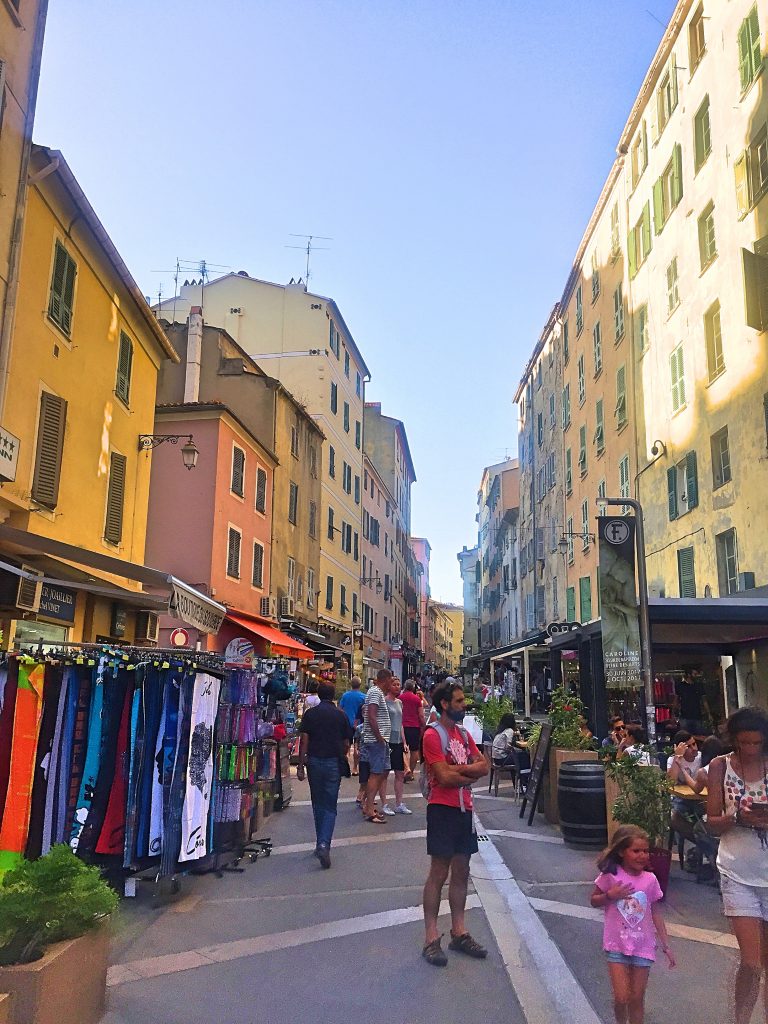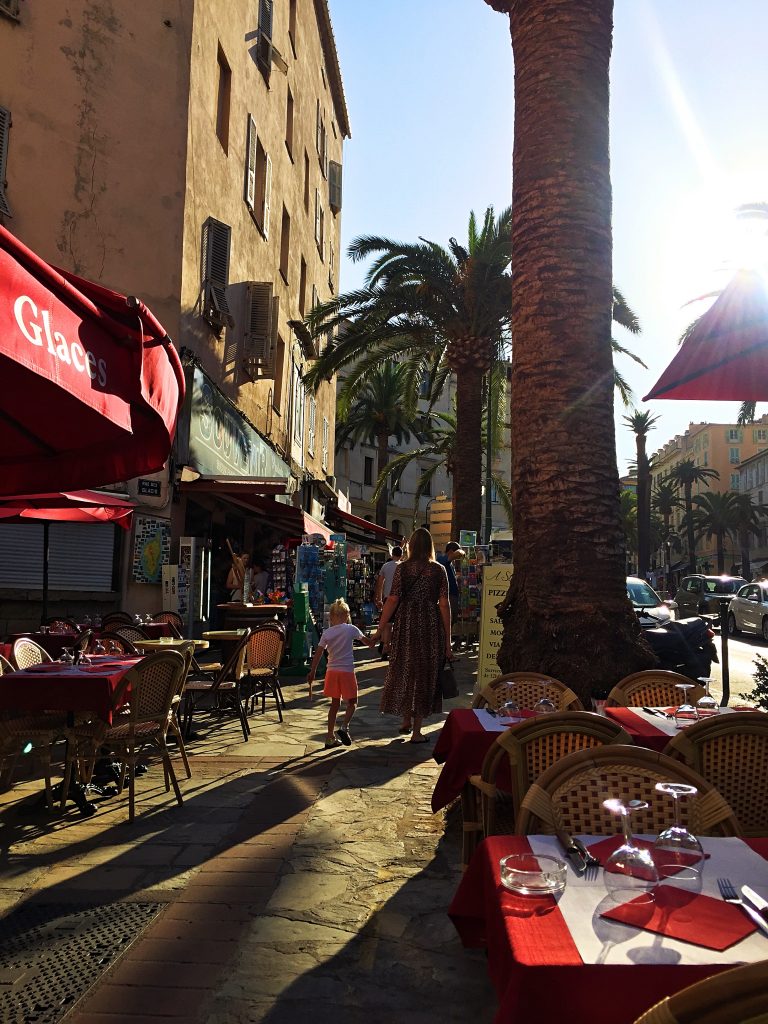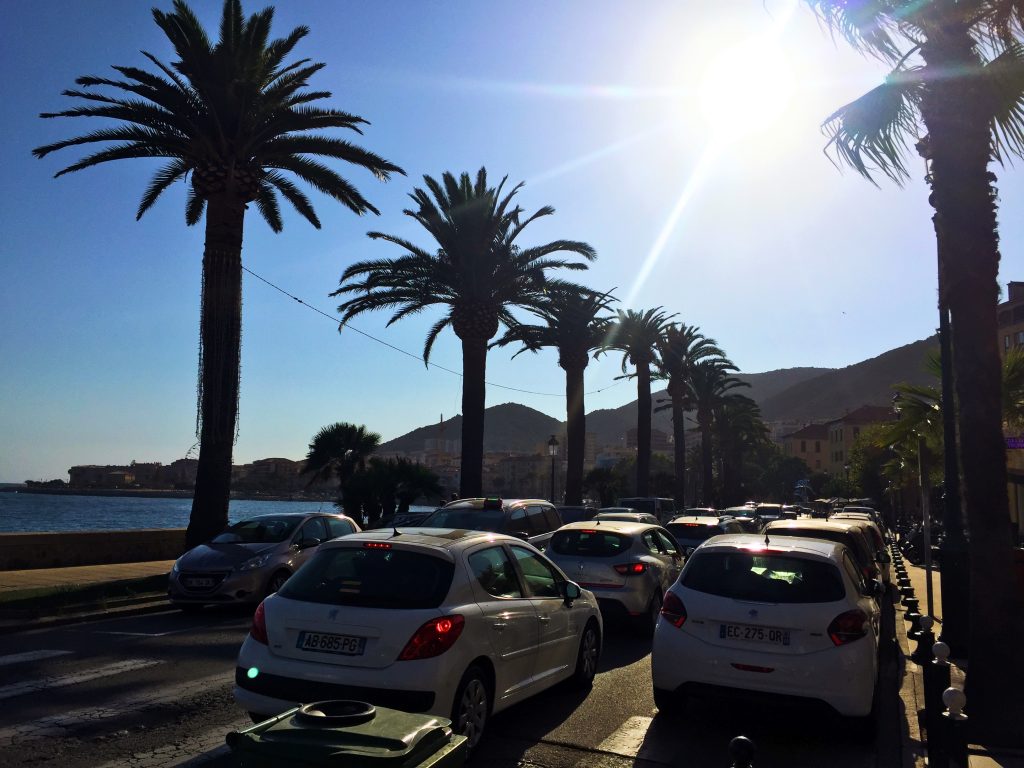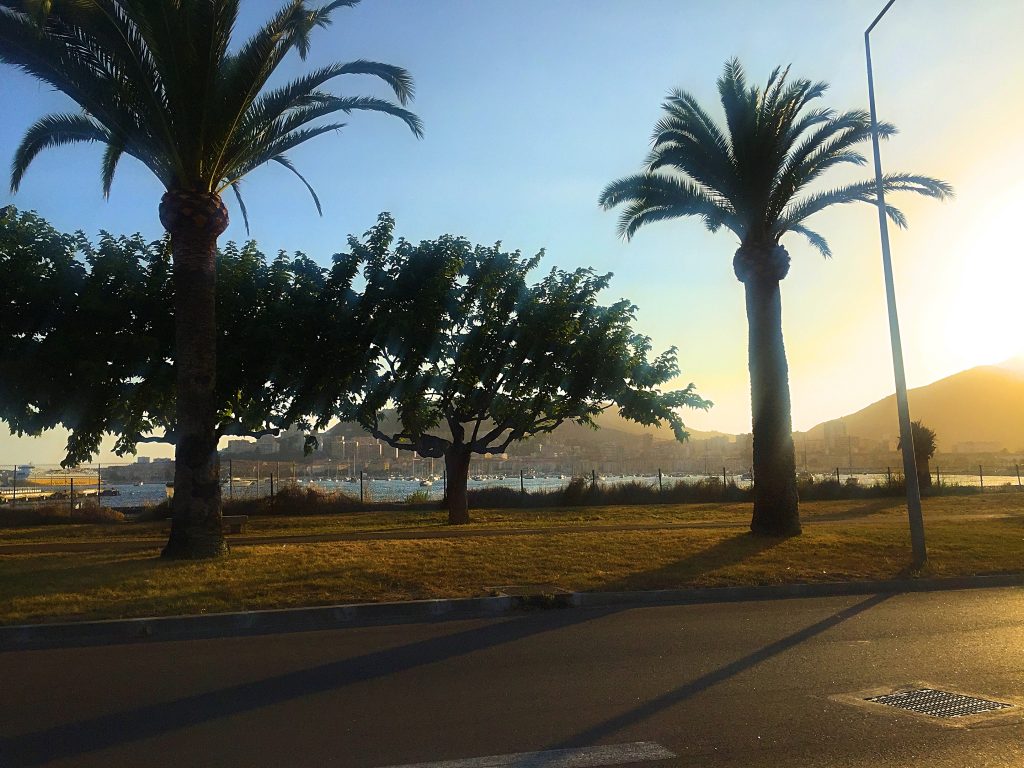 4. Take a bath in a waterfall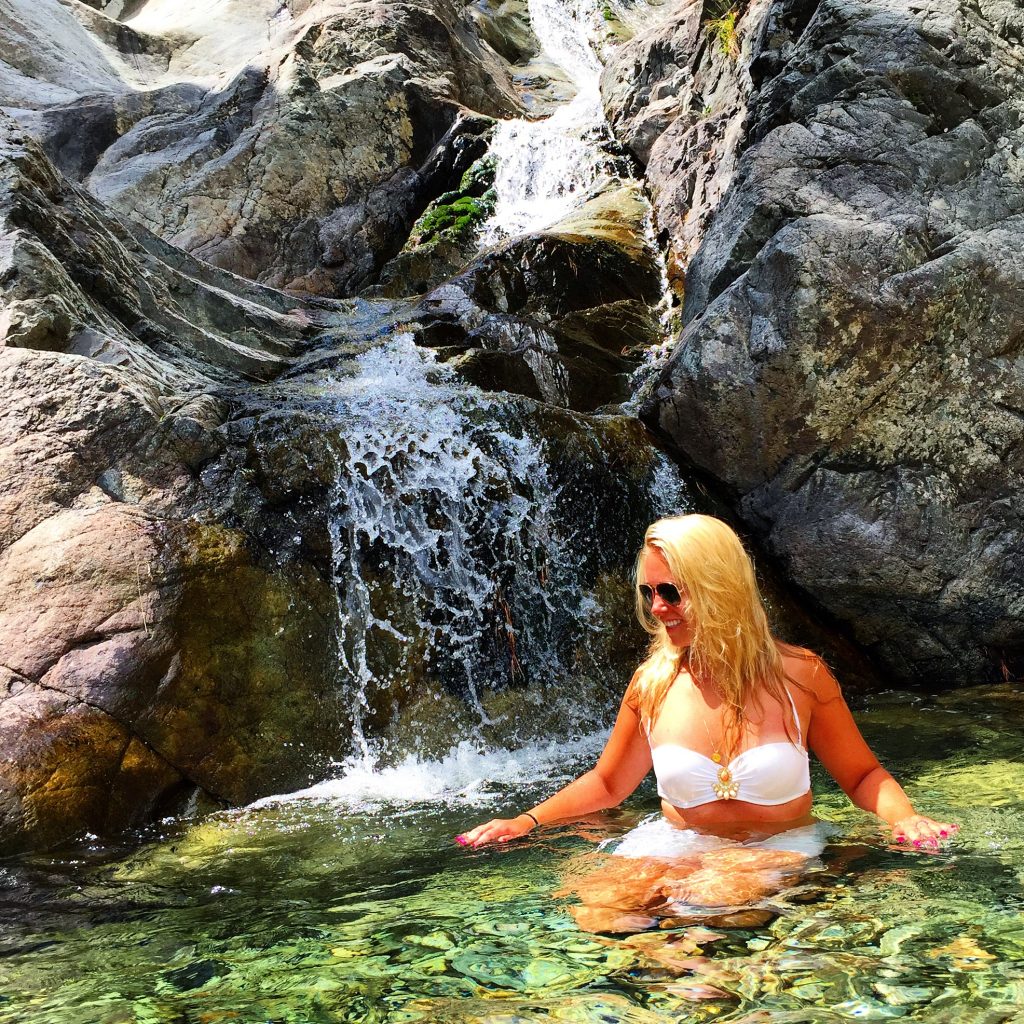 Something I didn´t expect in Corsica was that there were many waterfalls to walk to, which is in the middle of the mountains and you can actually take a bath here. It's really a cool experience and worth the walk which was not quite simple! We went to a waterfall called The Waterfall of the Englishmen and is about 1 hour drive inland from Ajaccio.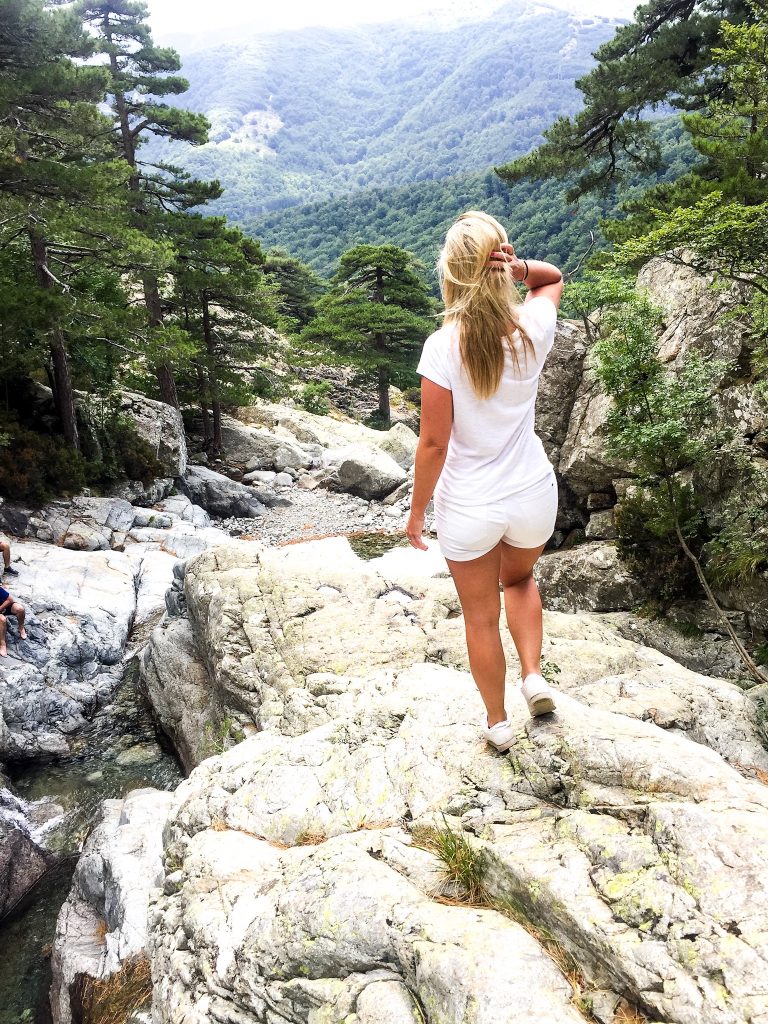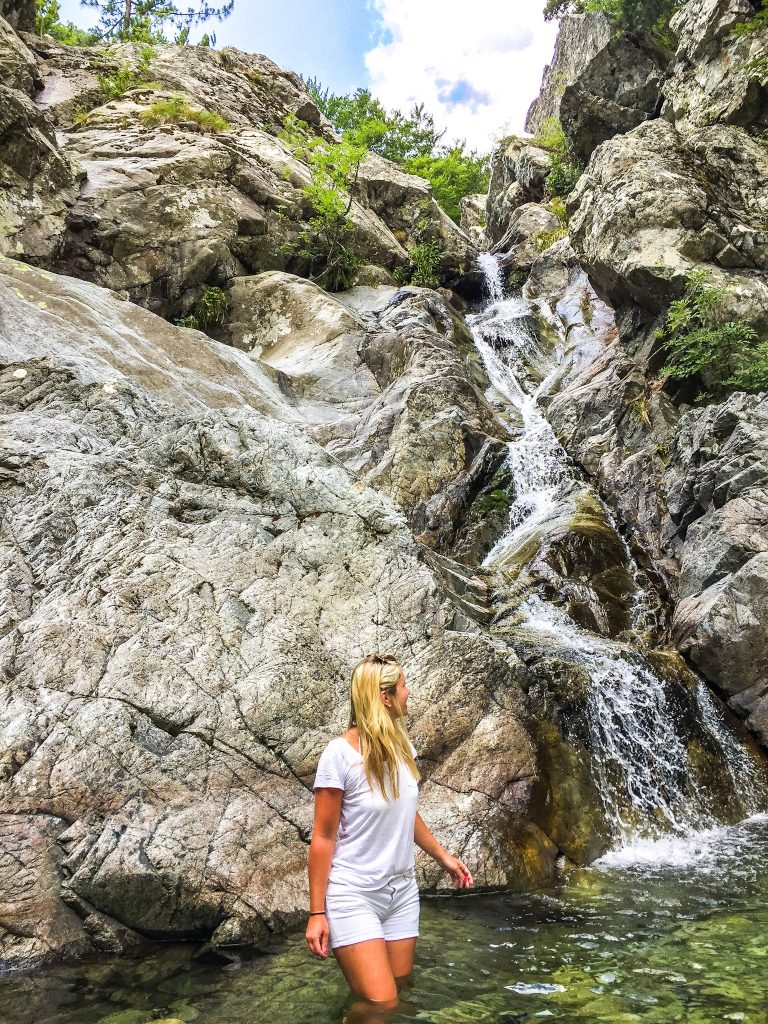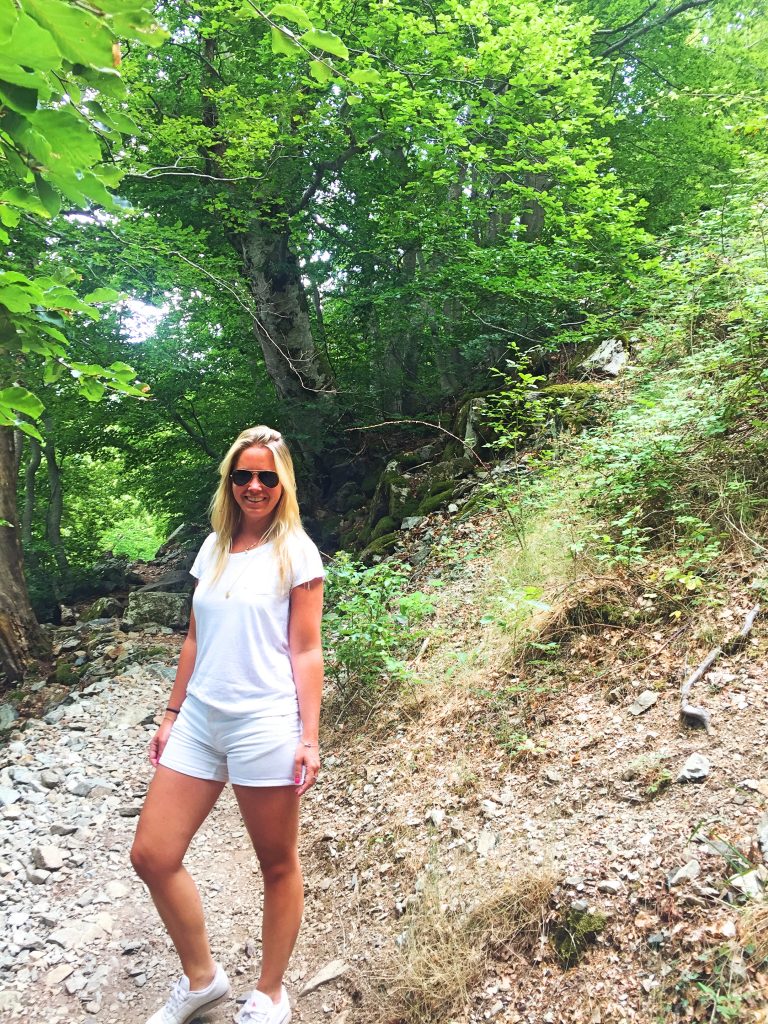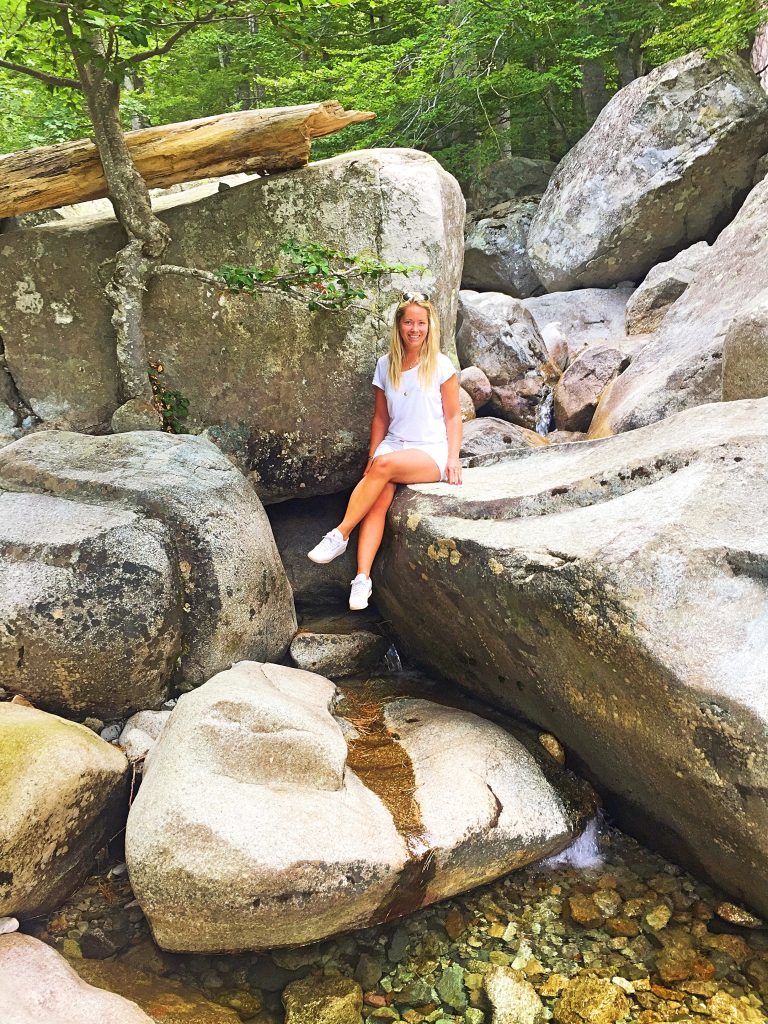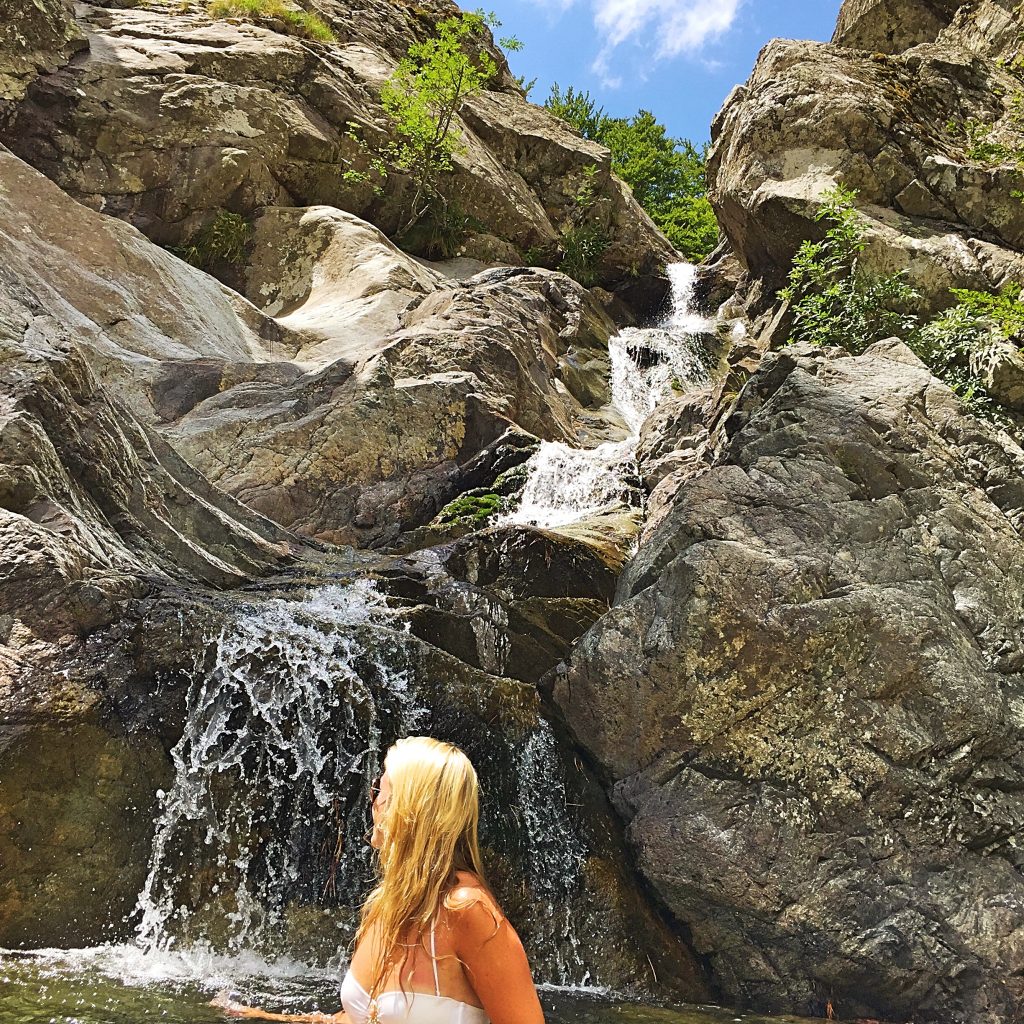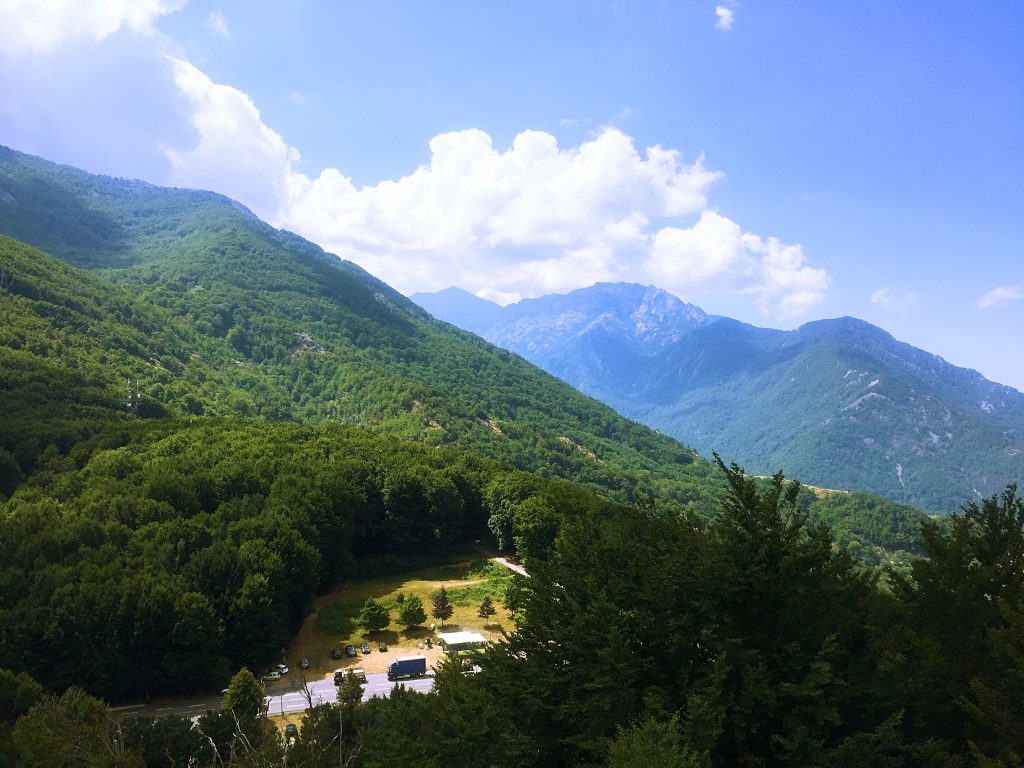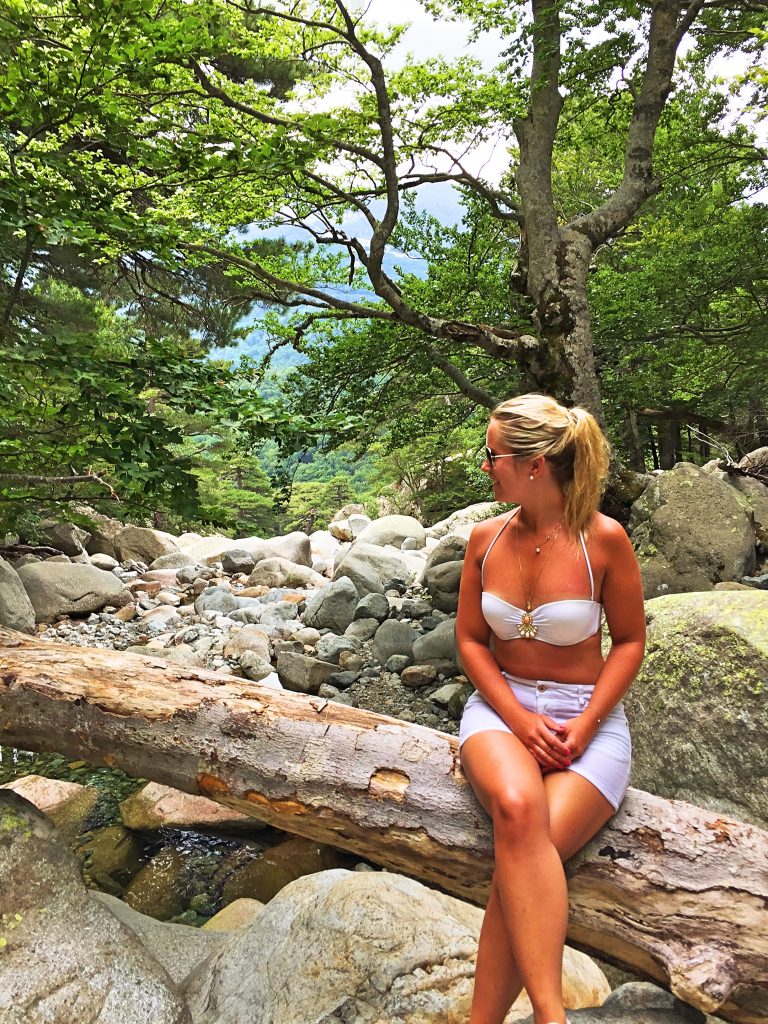 5. Find hidden beaches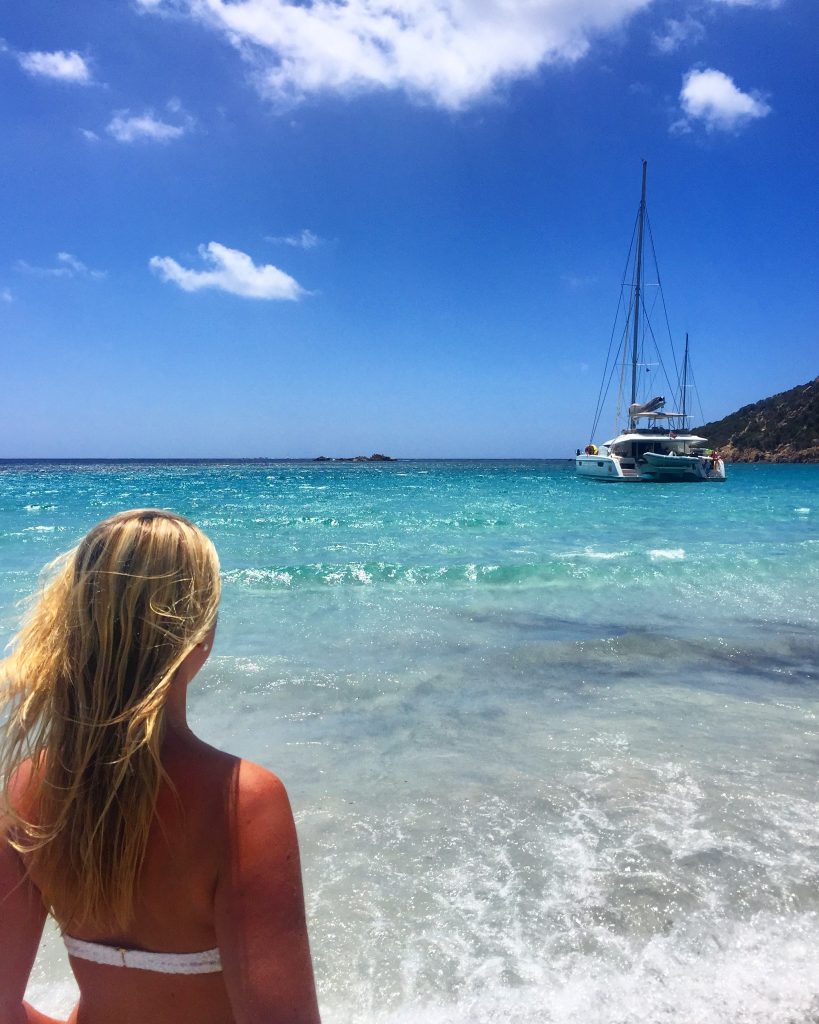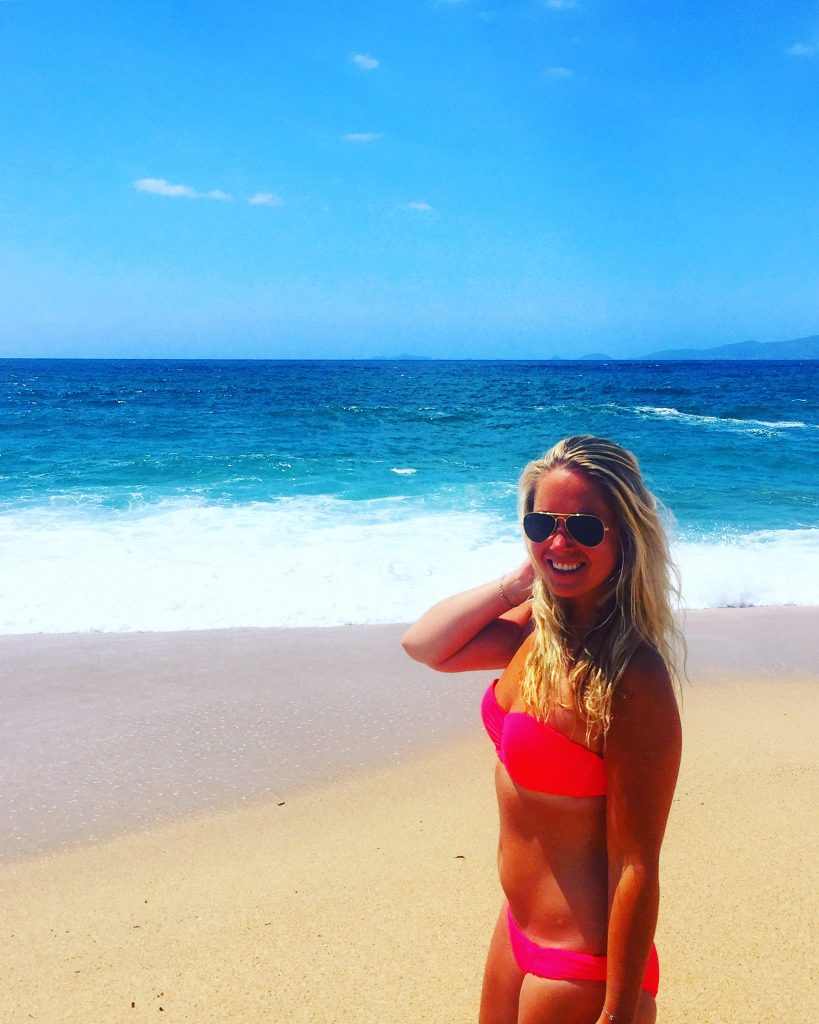 We found this beautiful beach when we drove around which lay very hidden. It turned out that the beach is called Roccapina Beach and had the most awesome clear blue water I have ever seen. So incredibly beautiful beach that I can rate this as the finest beach I've ever been to! Corsica has many nice beaches but this one hit everyone. In addition, there were not as many people here as it is on the public well-known beaches. You just HAVE to go here! 🙂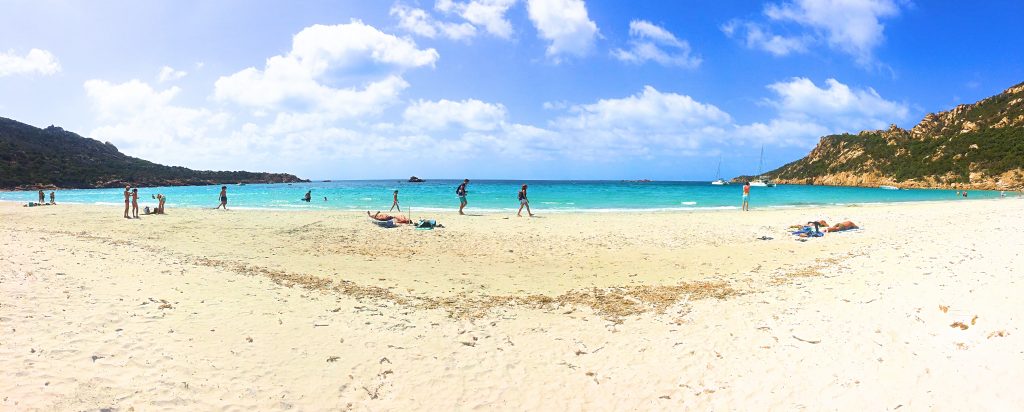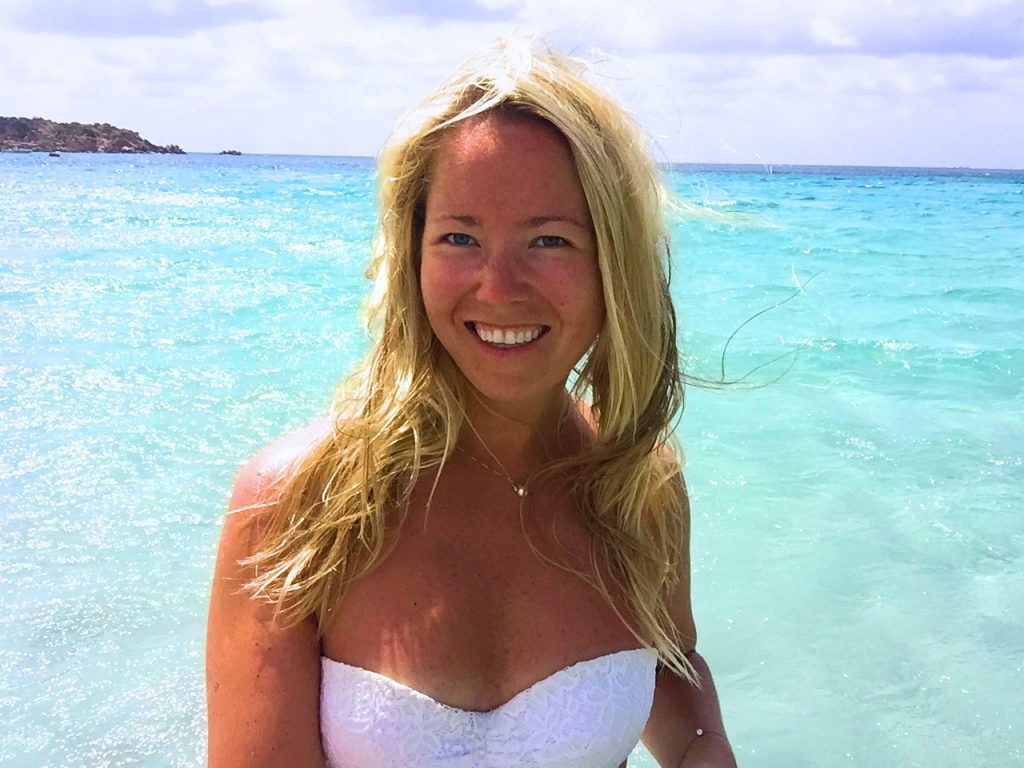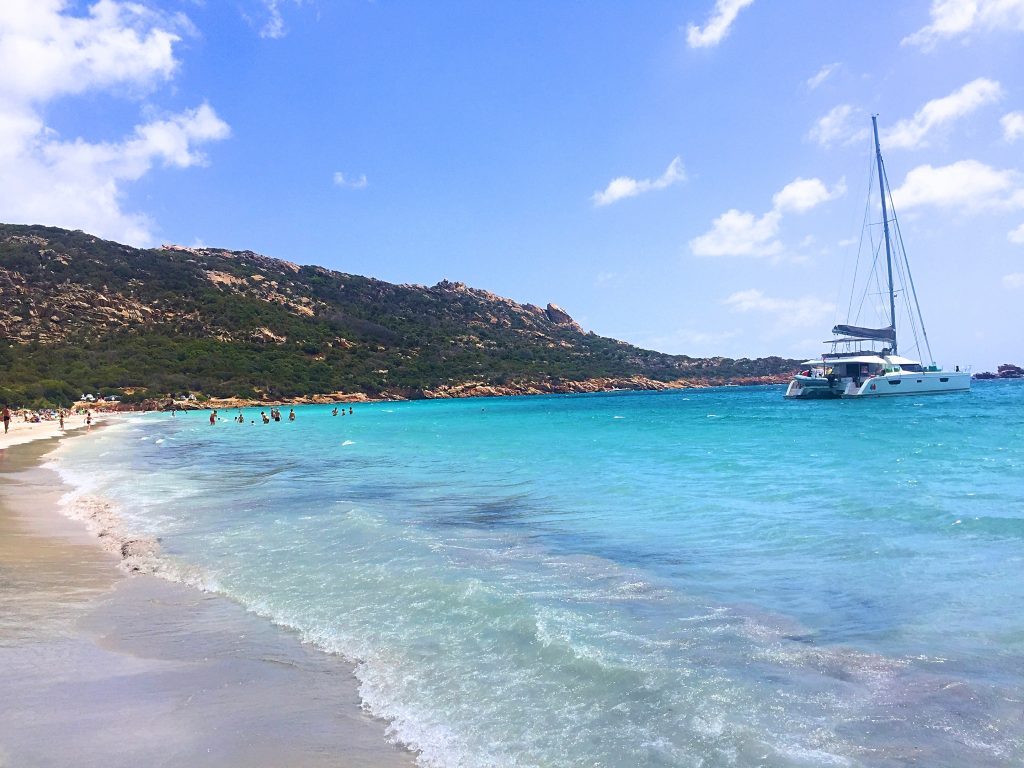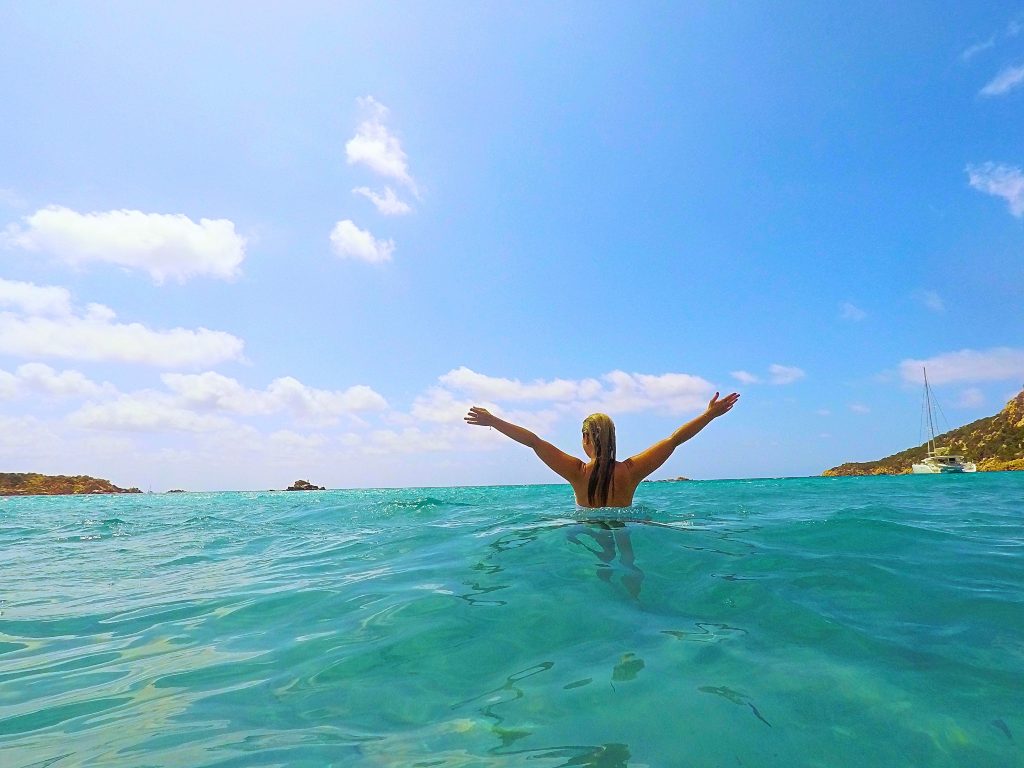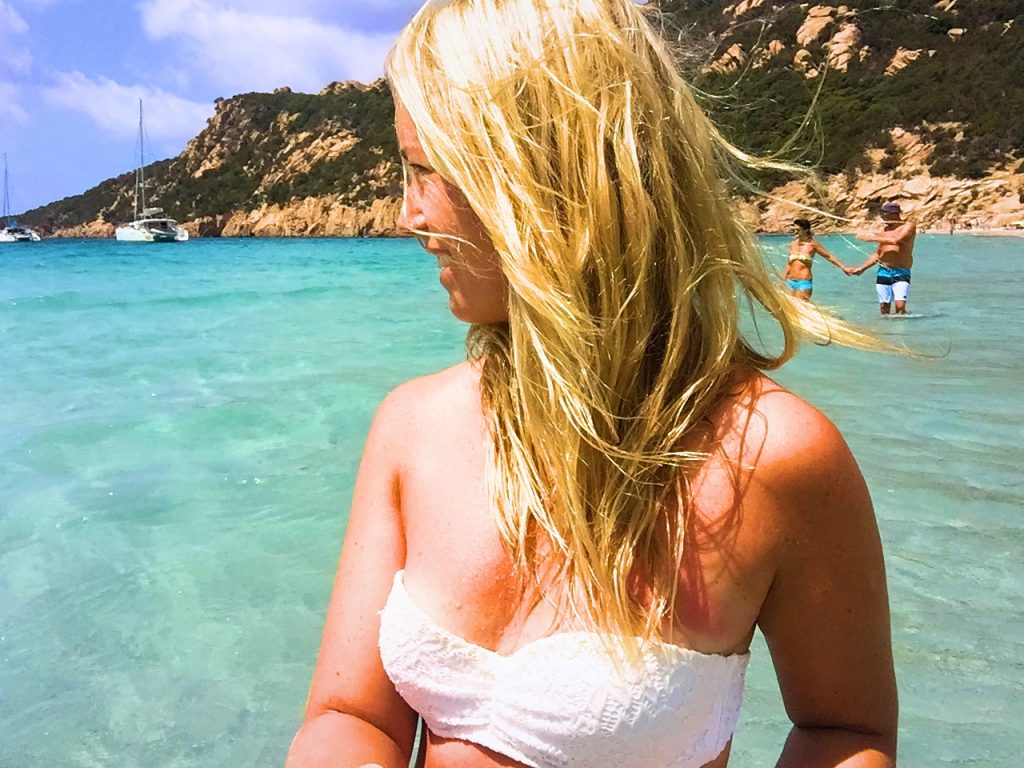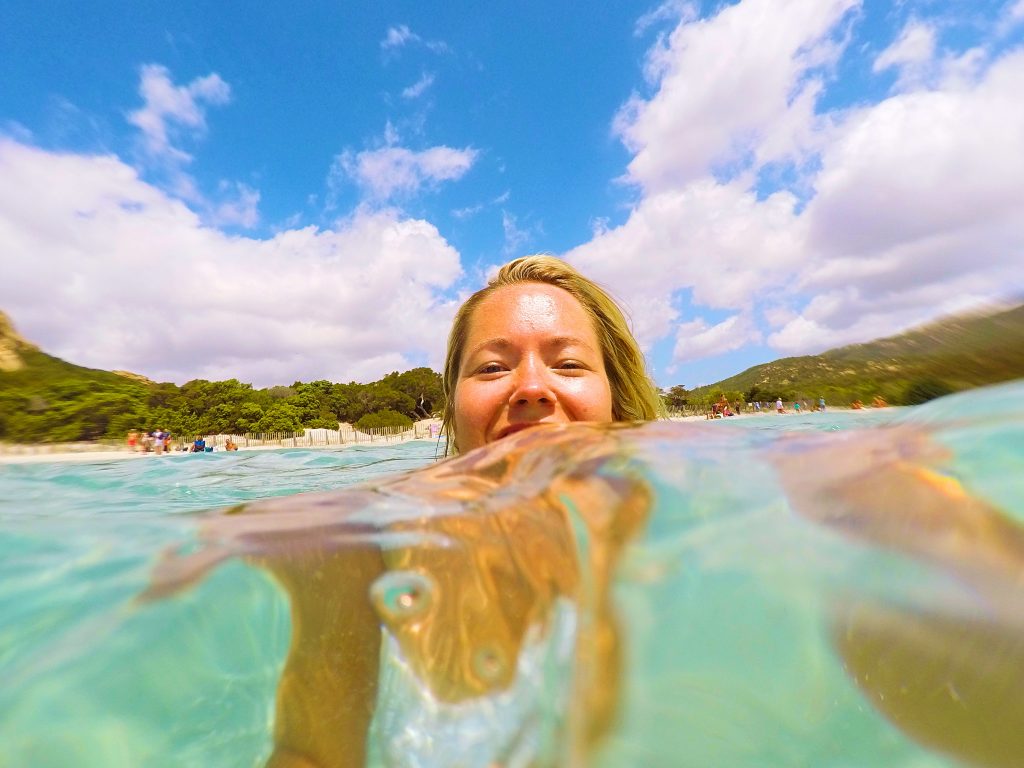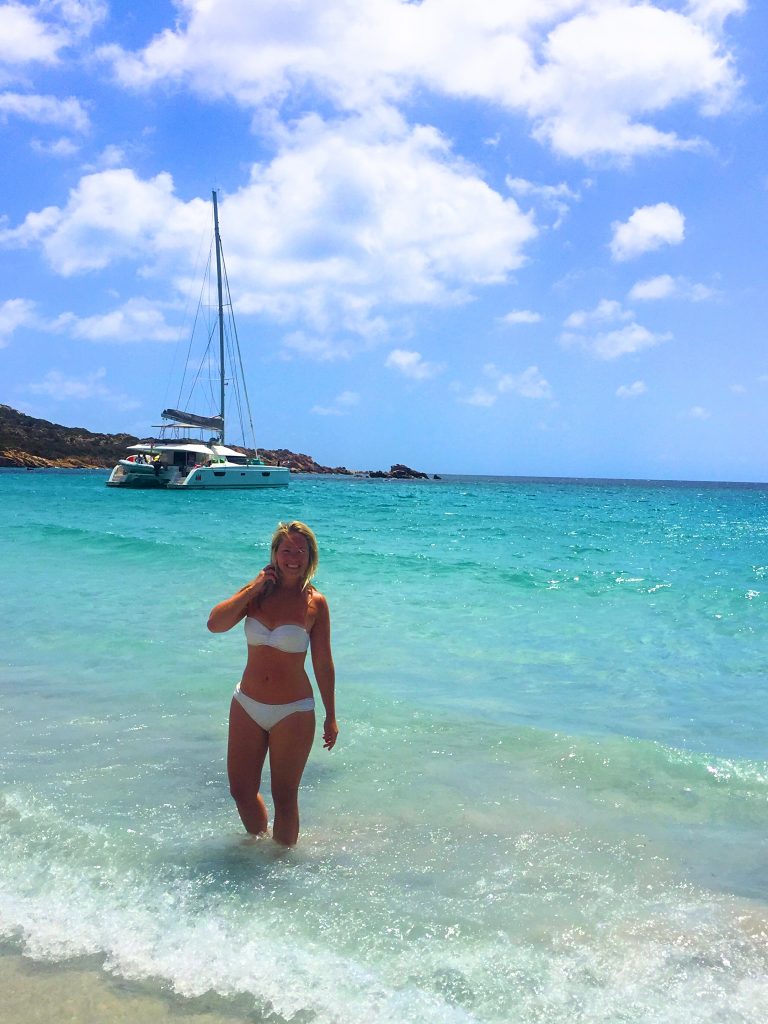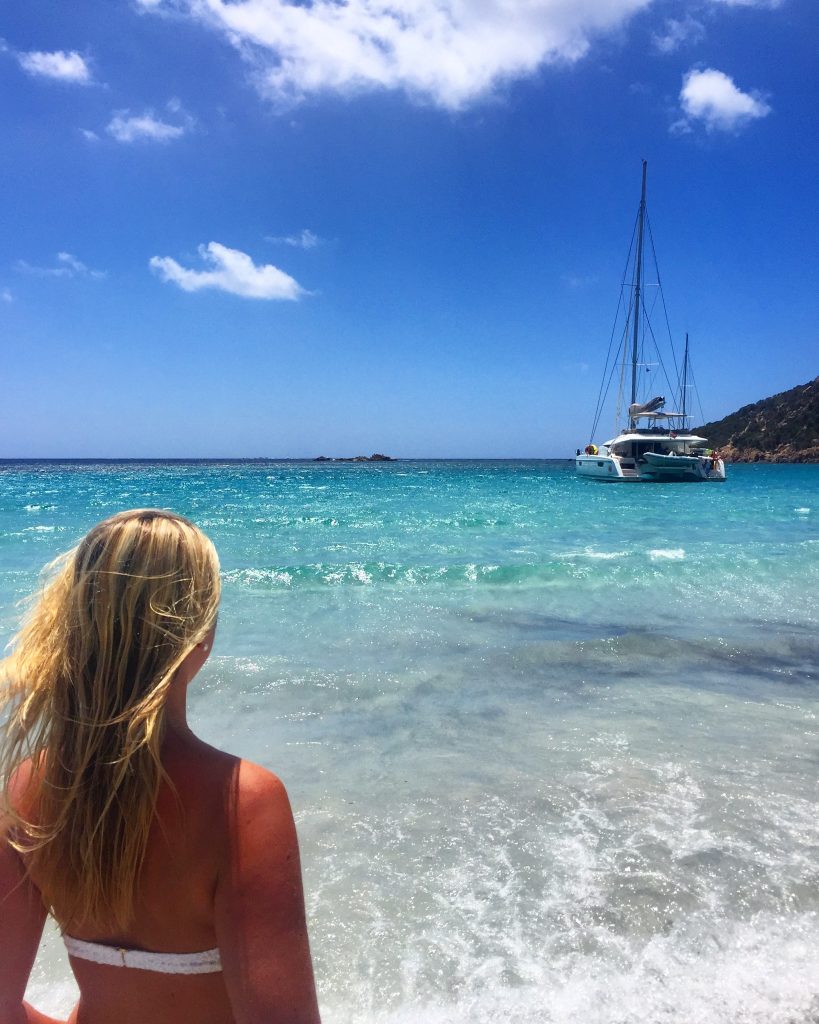 But finding Roccapina beach was not easy. When you driving by the highway, look after this house which has a large restaurant on the front side of the road. When you see this house you turn down on a dirt road that you don´t think is going anywhere but continue for about 5 minutes and you get to a parking lot where you create your parking under a tree or at the far end of the road.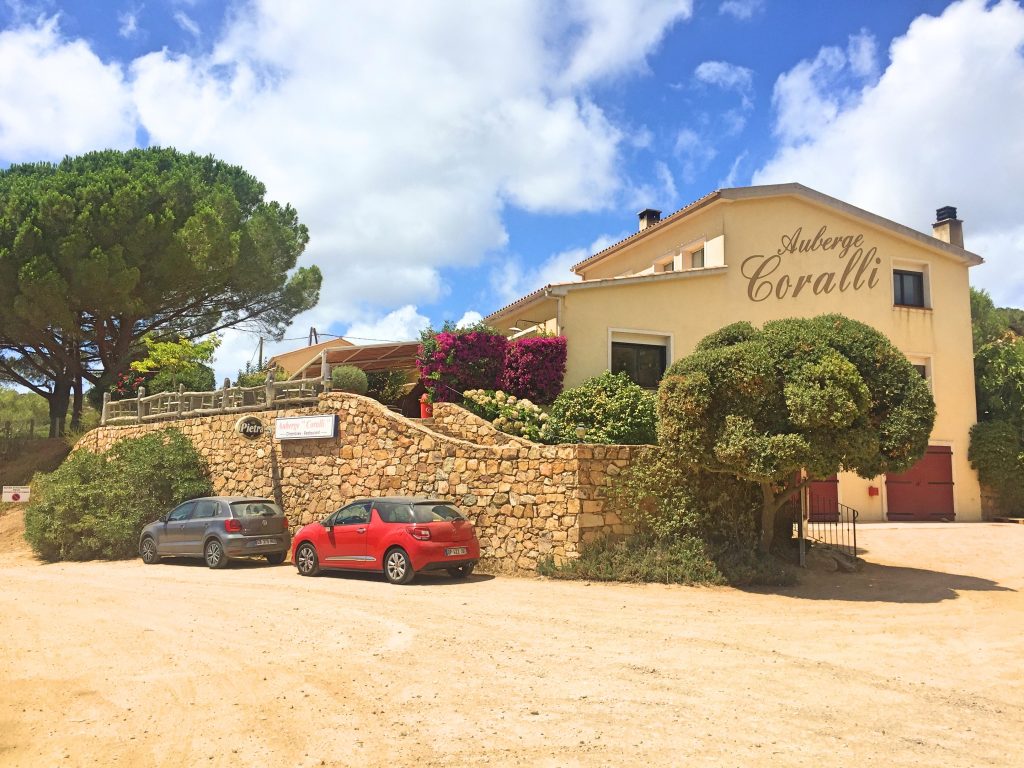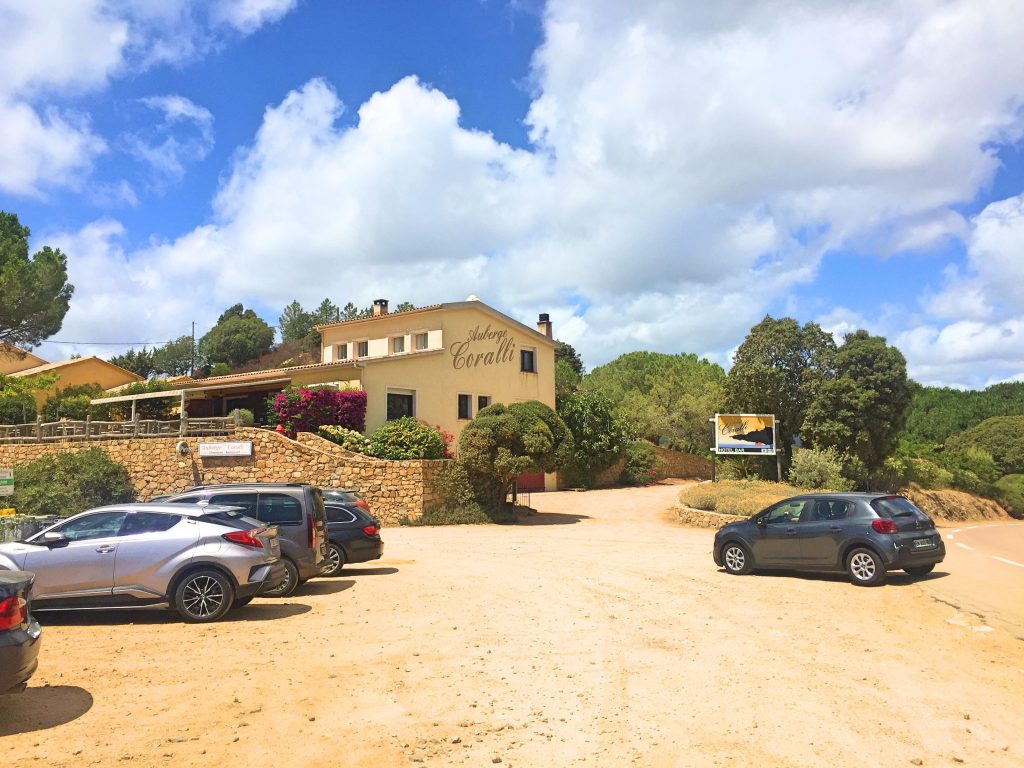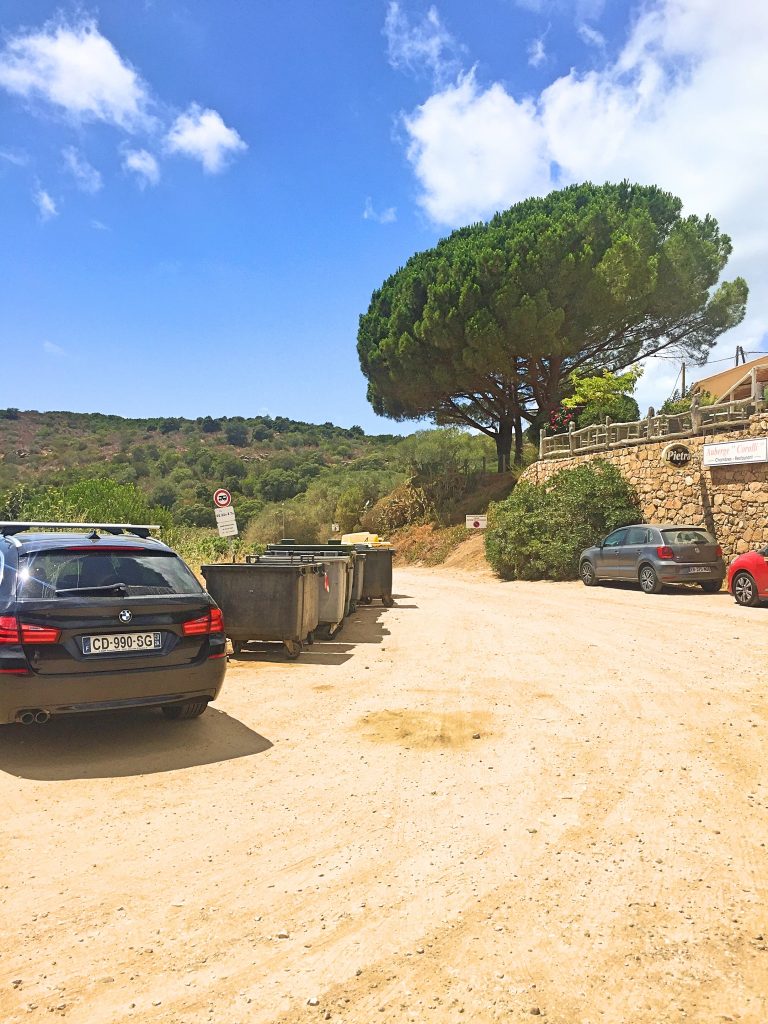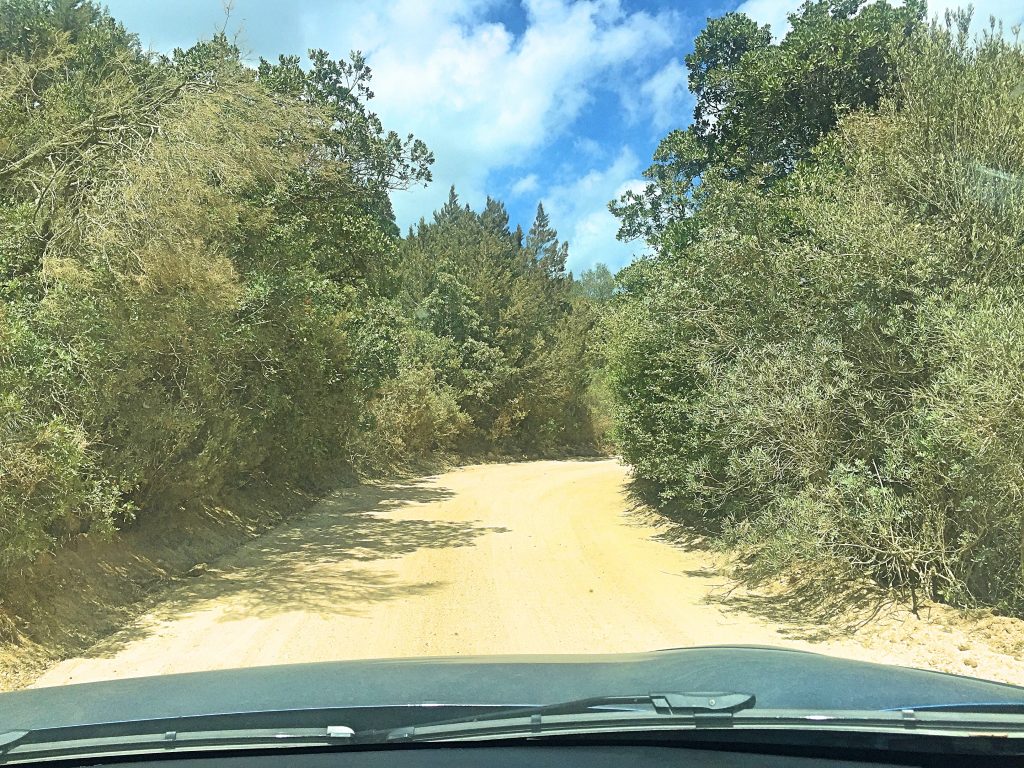 6. Stay at different places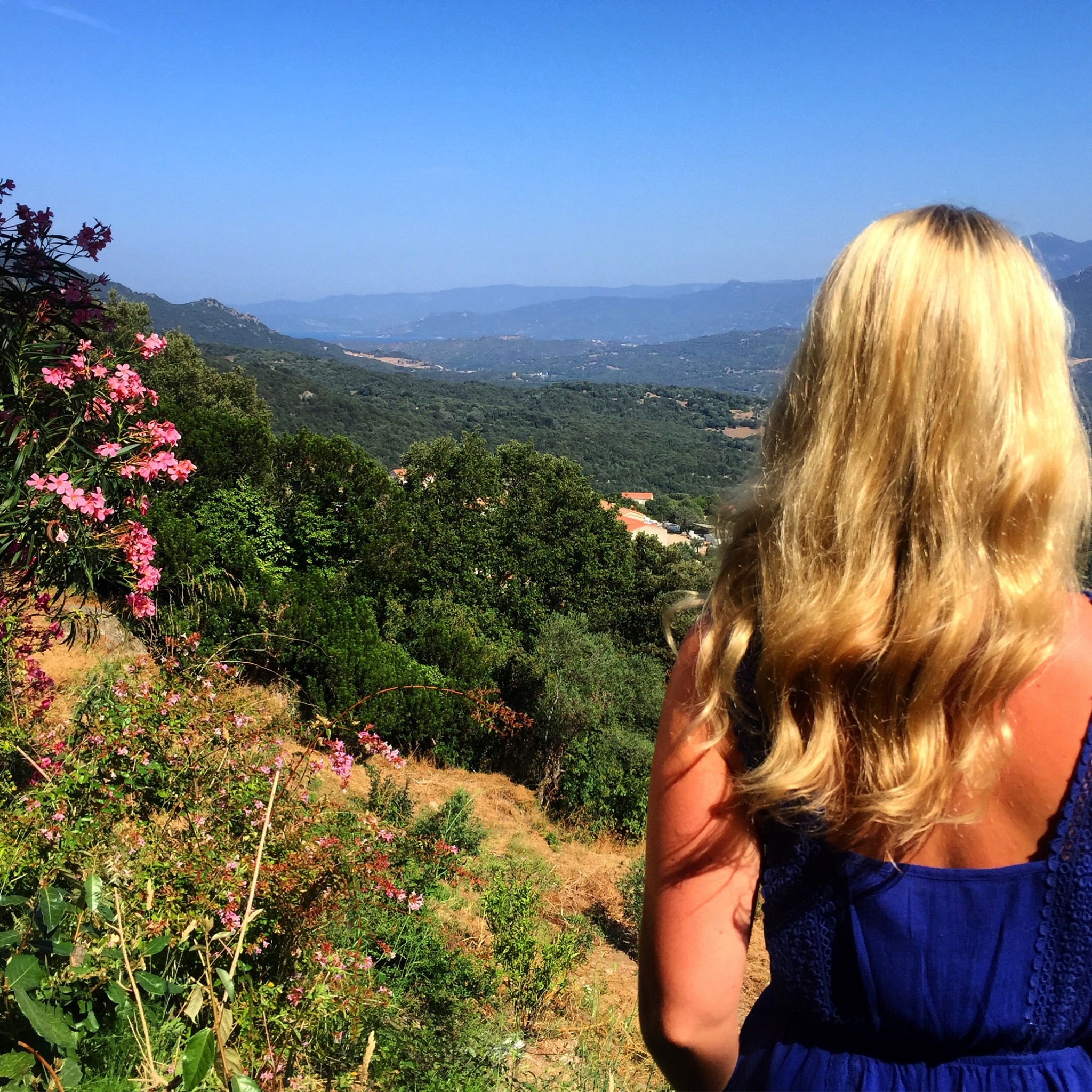 To get along with Corsica, which is an incredibly much bigger island than I could ever imagine, I would recommend staying here at least a week, preferably longer to make Corsica proper. We lived in different places and were aiming to make the southern part of Corsica. We stayed for a few days in the mountains with magical views of the island and at another hotel we stayed at the beach to have close to the ocean and sunset. Vary your accommodations to get the best out of Corsica is my best travel tips.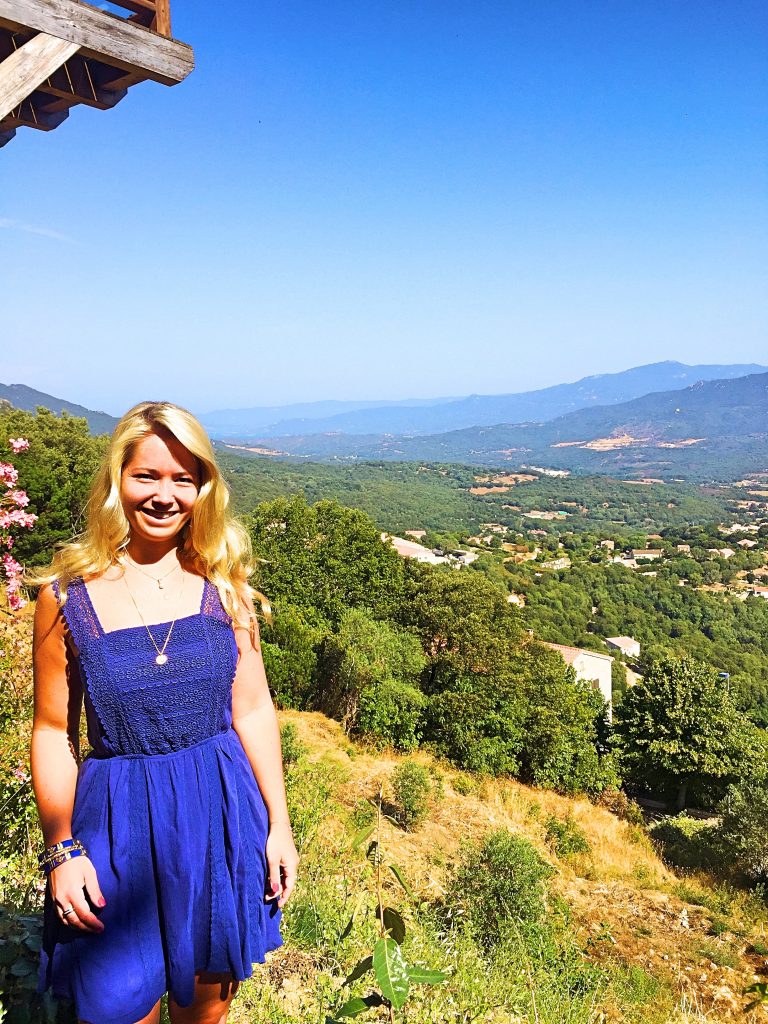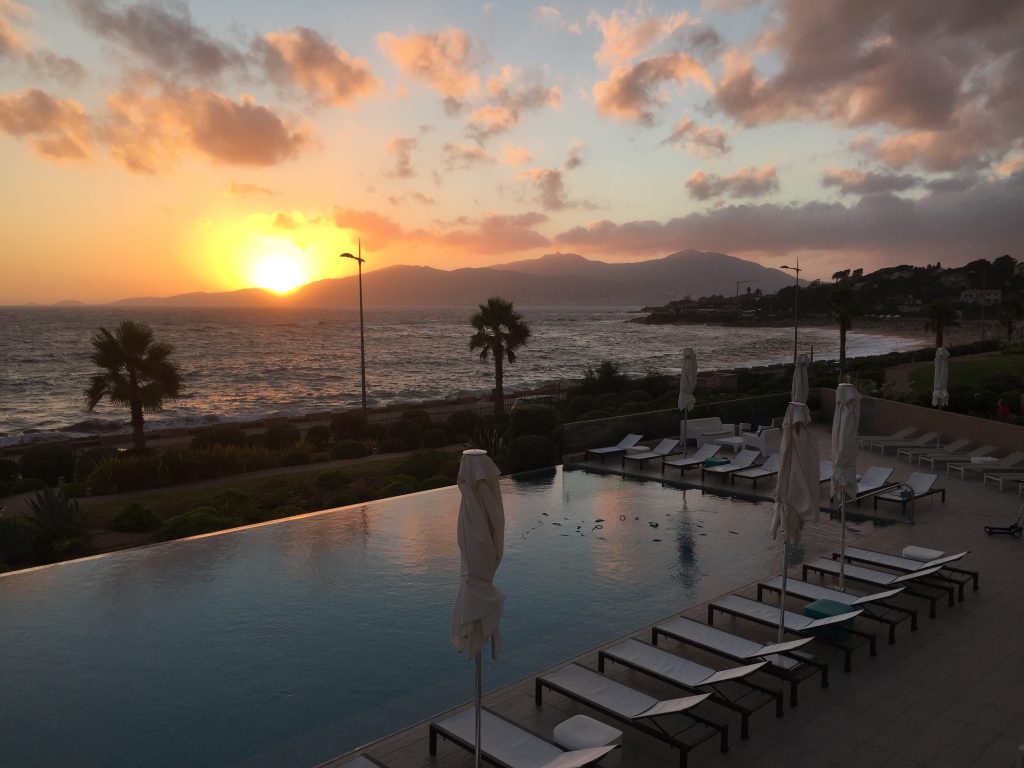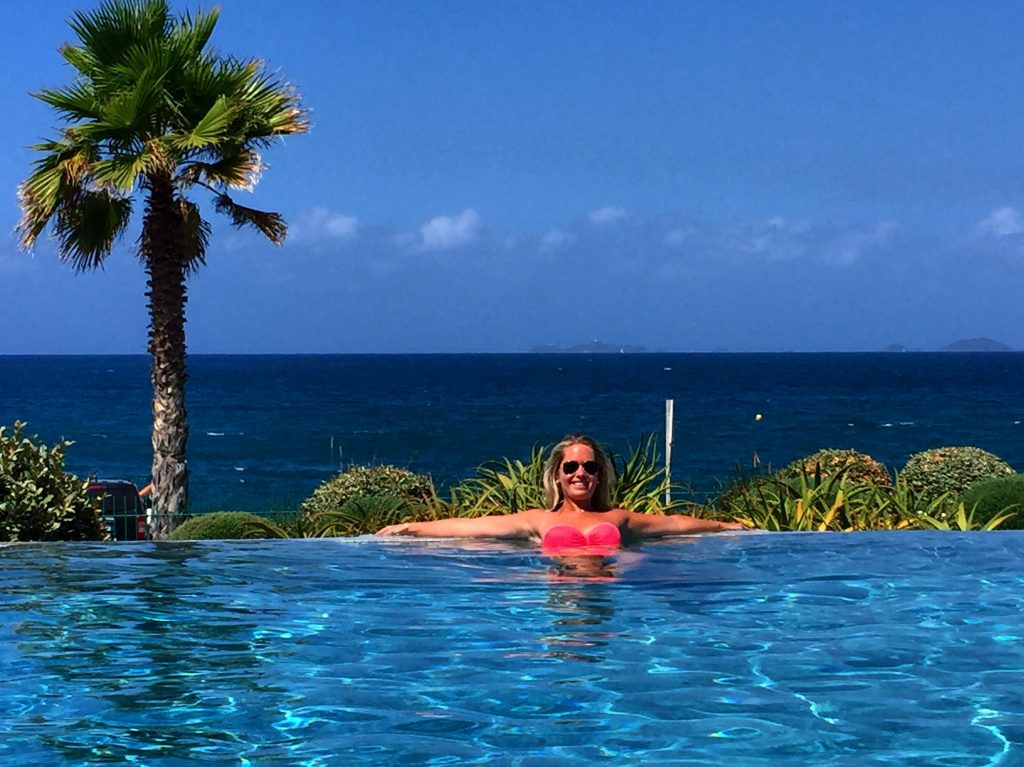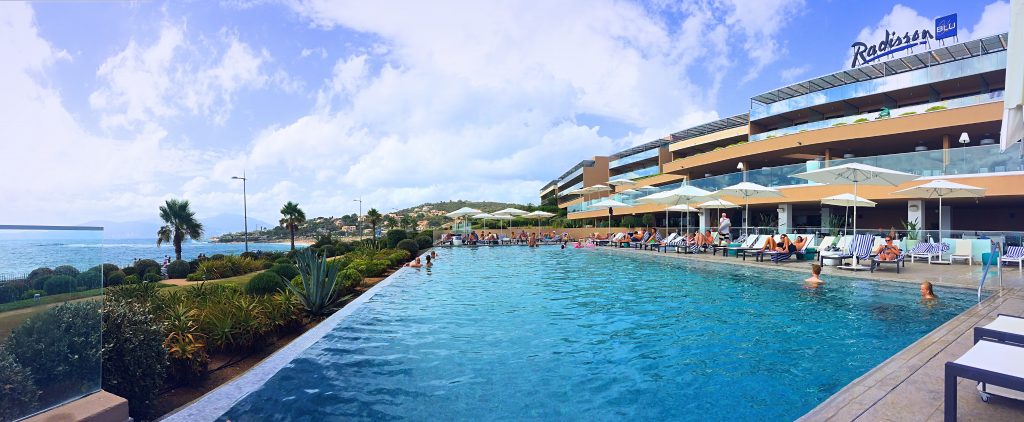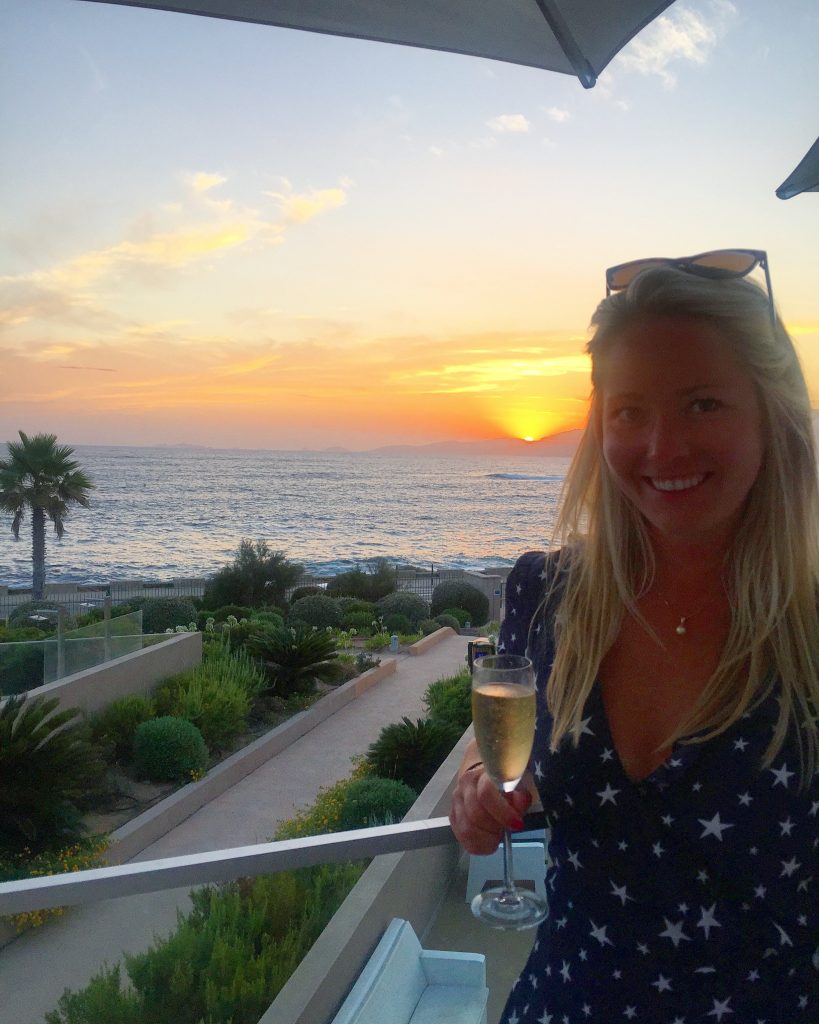 7. Have lunch in Porto Vecchio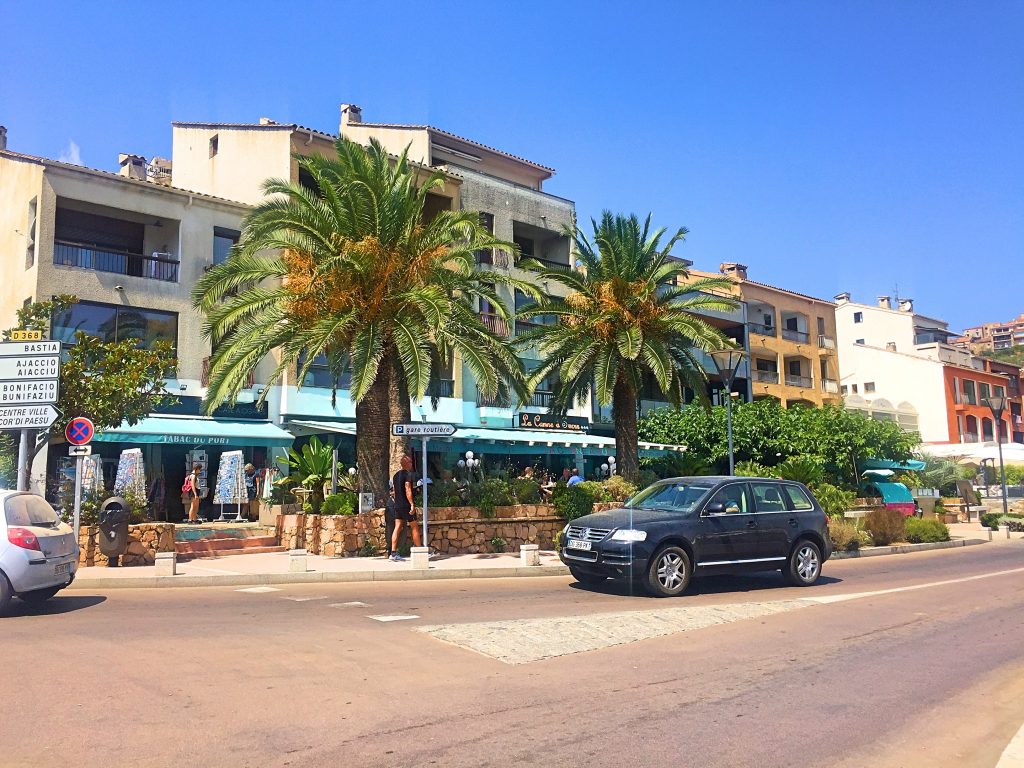 Drive to Porto Vecchio and have lunch at the furthest of any of the restaurants closest to the port. Not a special harbor if I have to be honest so you don´t have to stay for so long, most interesting to be there and see how Porto Vecchio looks, but rather spend time on something else if you have limited time. Some of Corsica's most popular beaches are located just next to Porto Vecchio, so go to Palombaggia beach which is the best beach here with critical mile of long sandy beach and turquoise waters.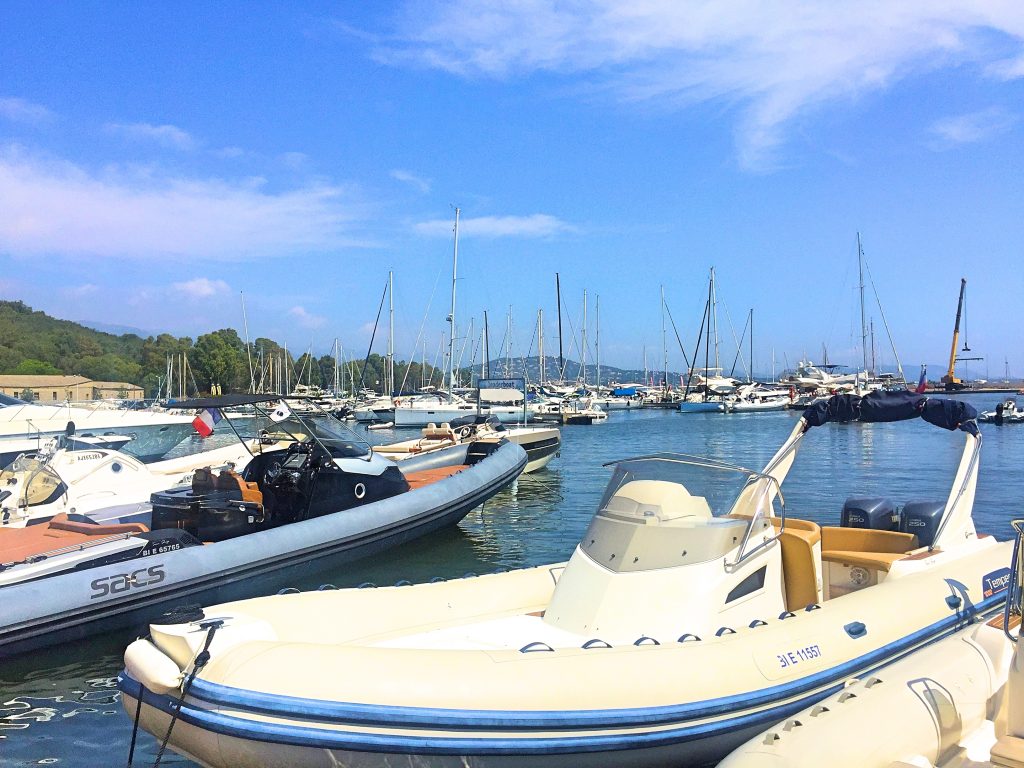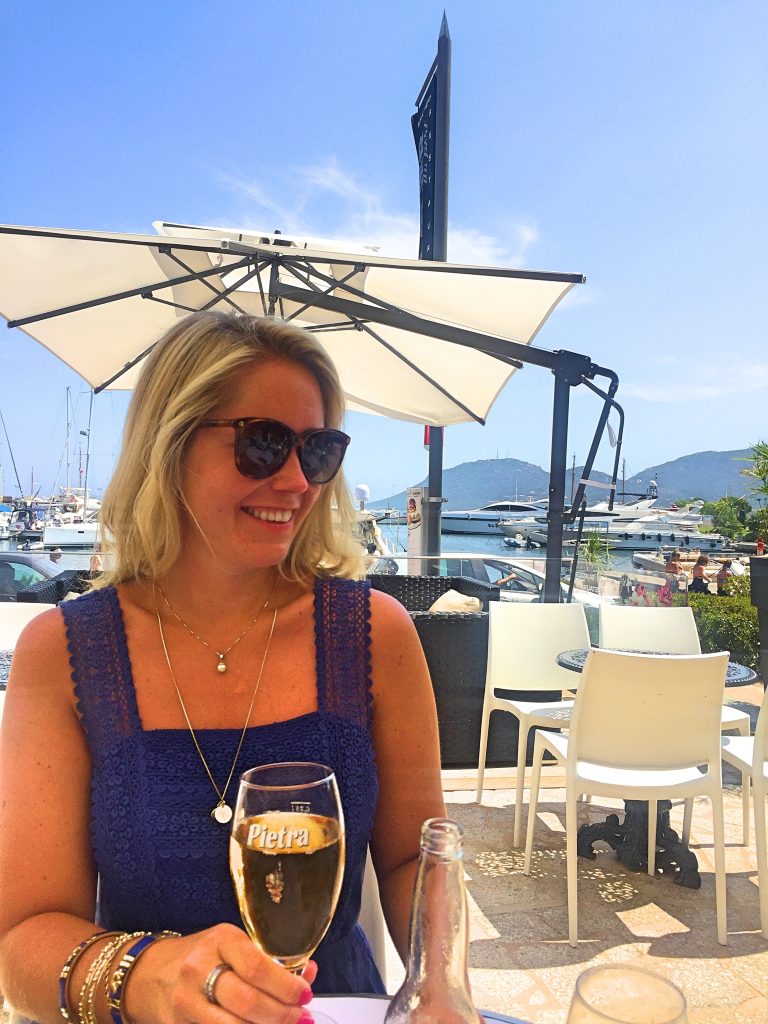 8. Swim at Palombaggia beach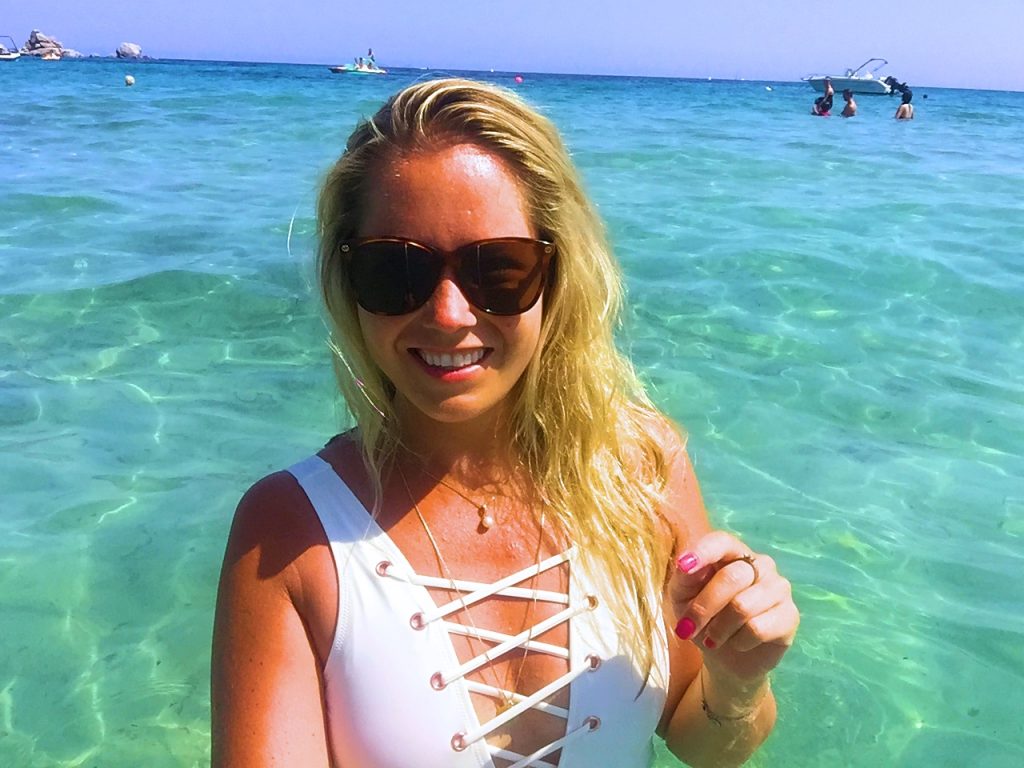 Buy some picnic and find some space on the long beach called Palombaggia. Please notice that it is difficult to find parking here so please come in the morning. It is the jungle's law that applies to finding a parking lot but once you will find it, it´s worth it. The water closest to the whole beach is incredibly beautiful so it's almost unimaginable. Bring your picnic and your own towel and enjoy the turquoise water that expands in front of you. We walked almost farthest on Palombaggia beach to settle down on one of those beach clubs that are located. Not the best beach club I've ever been to but they had good food and drinks served in the heat 😉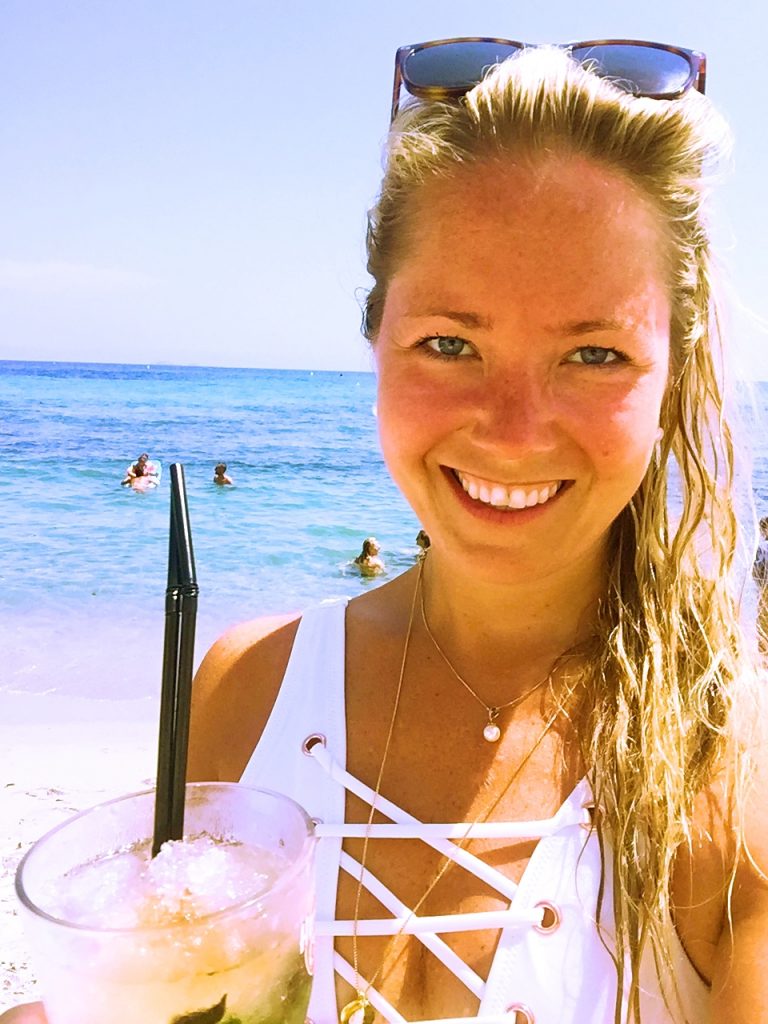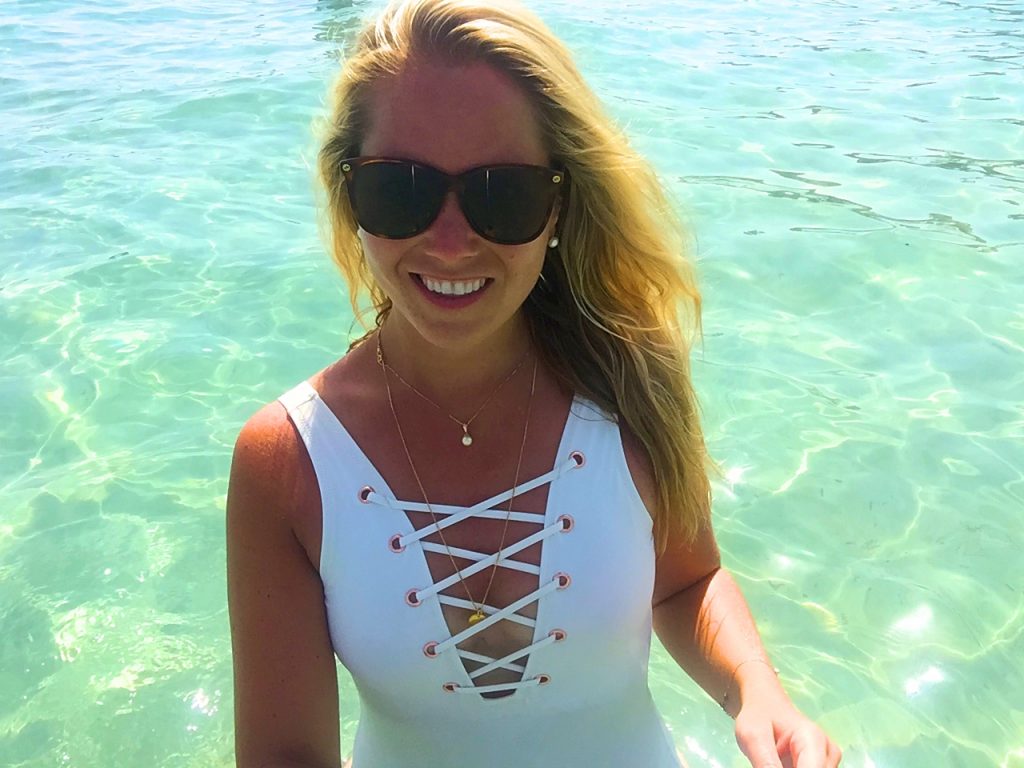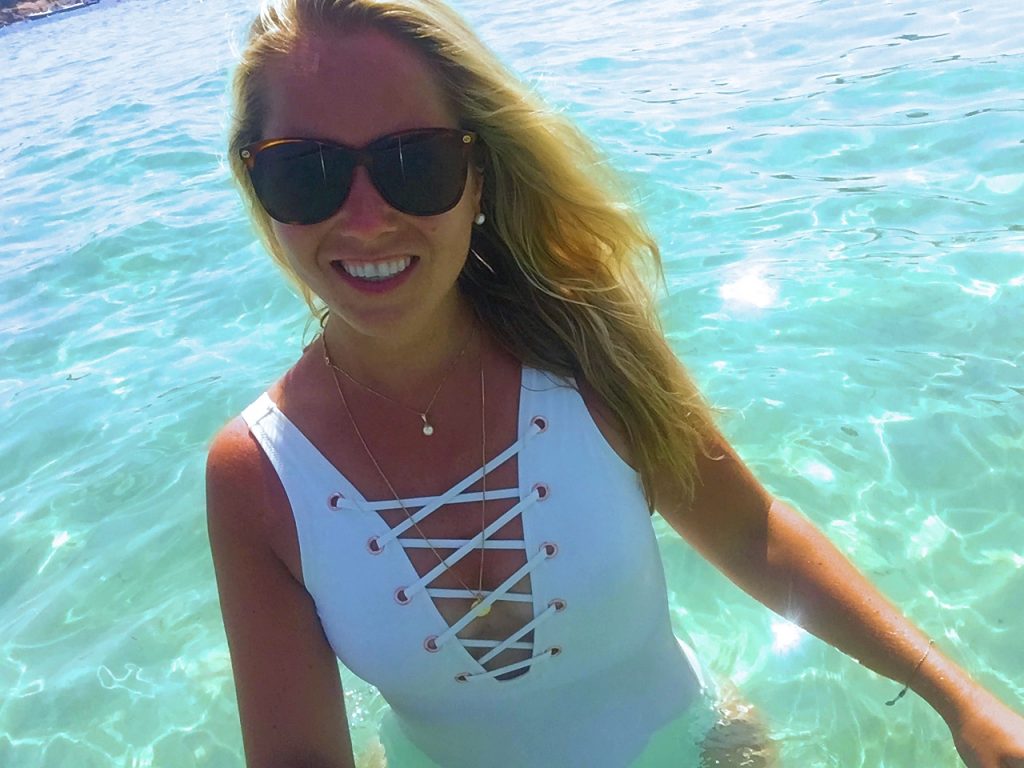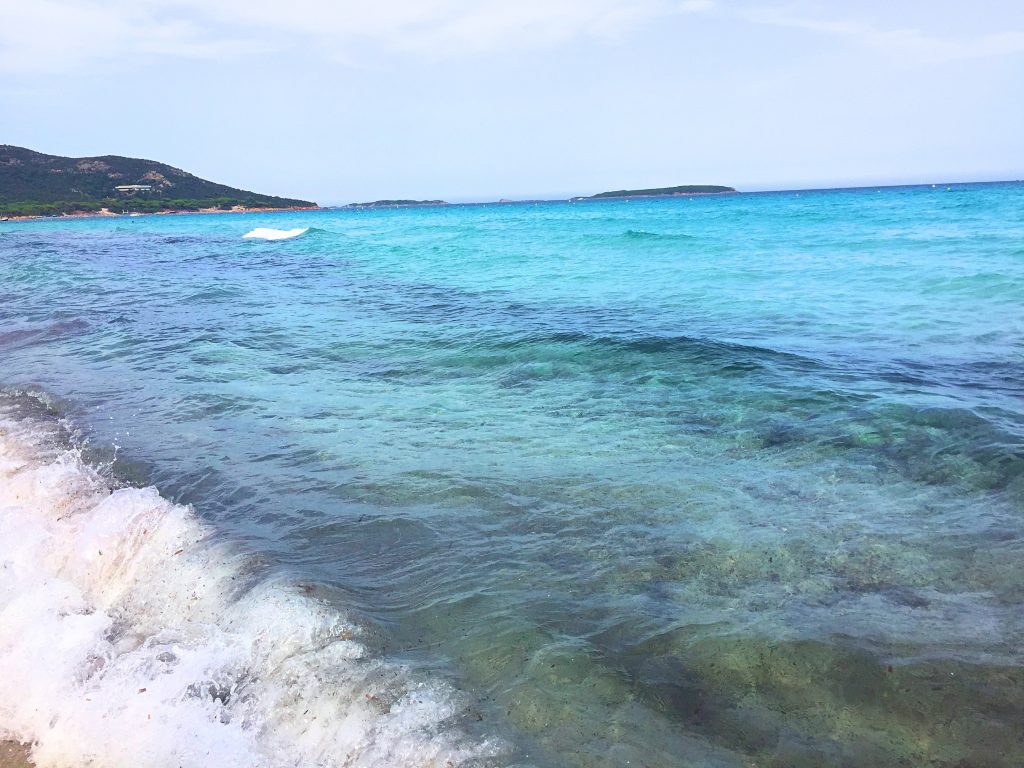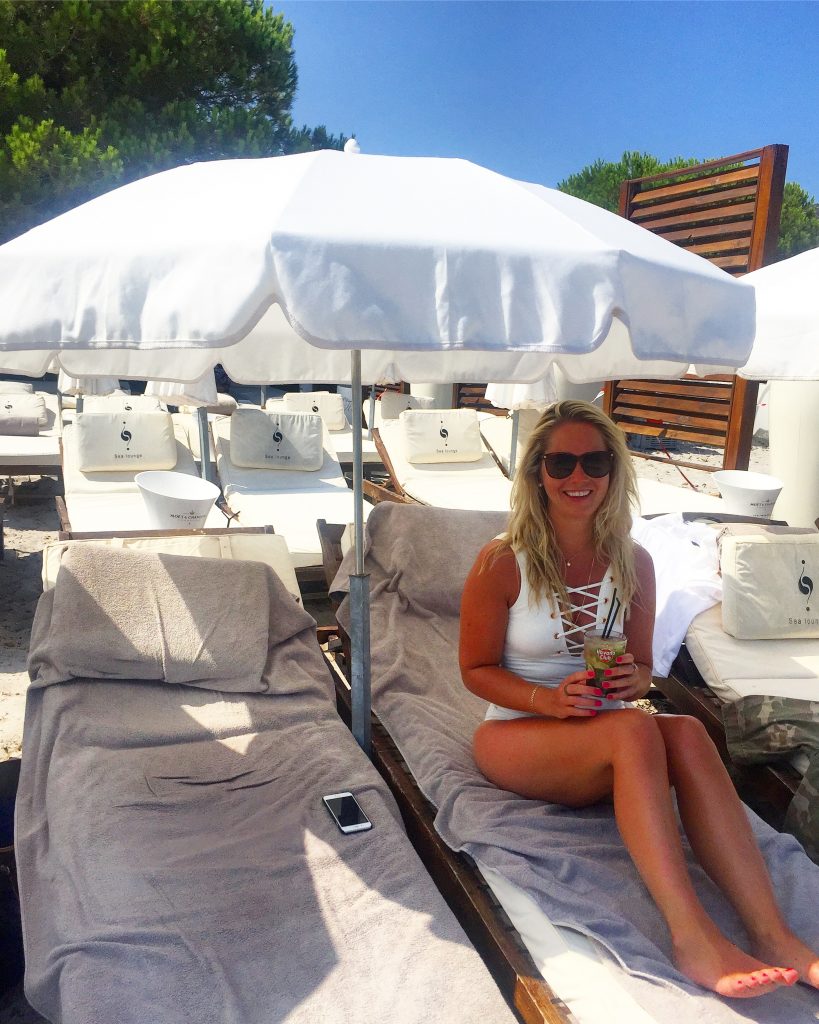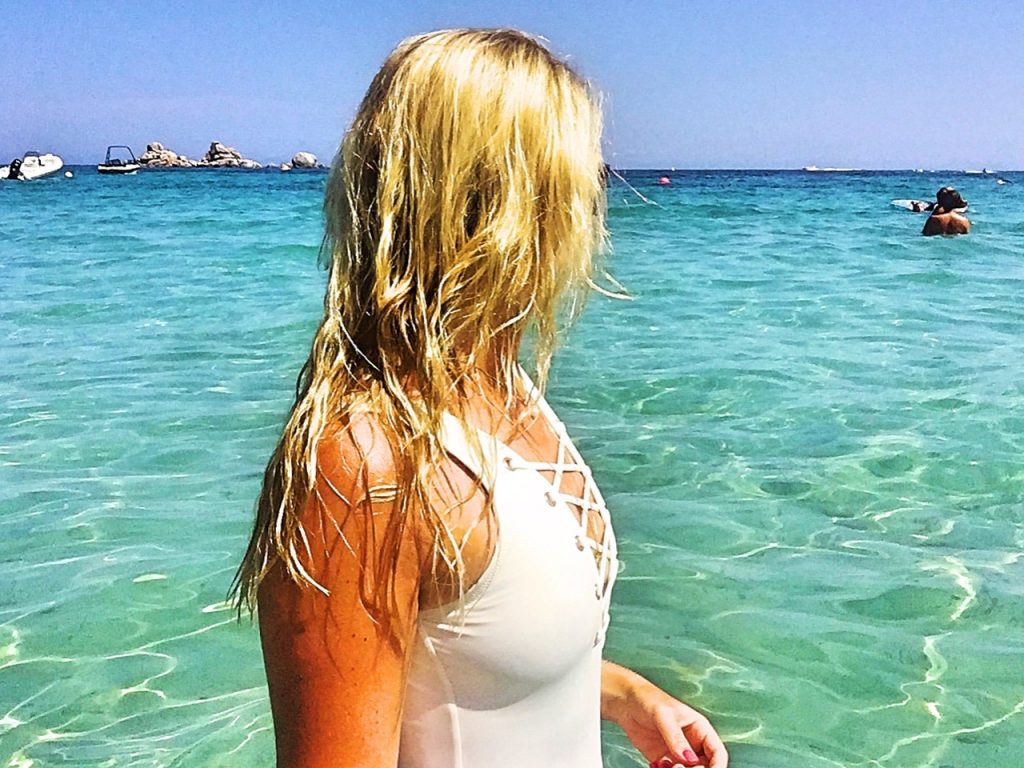 9. Always have Euro in your pocket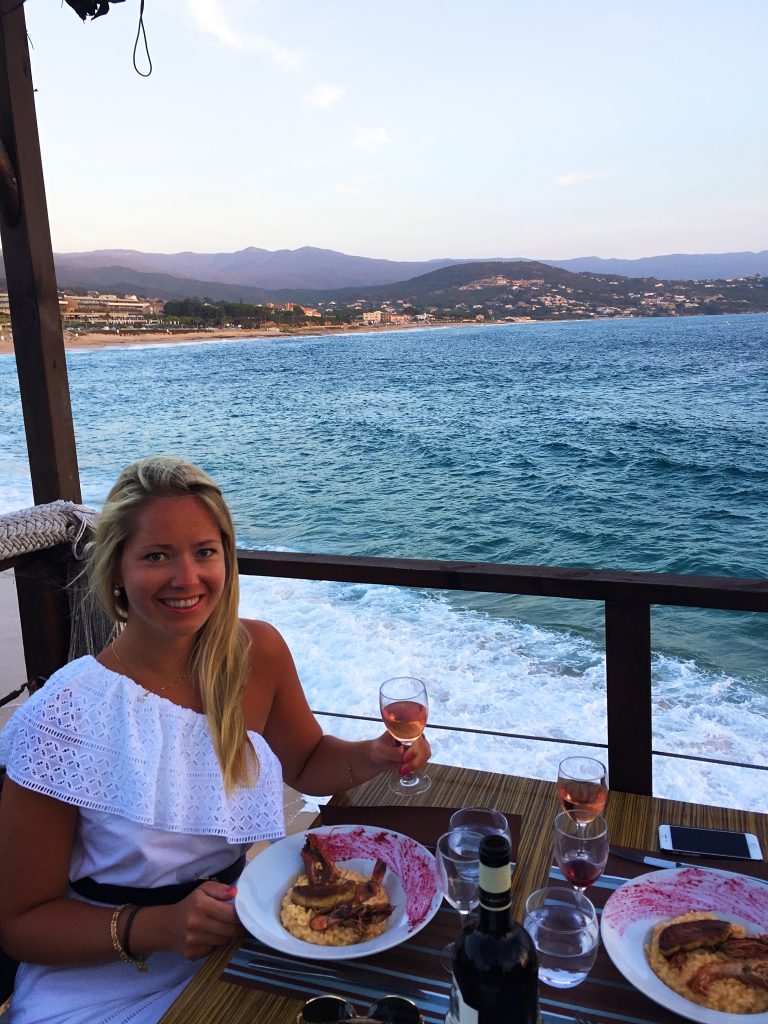 Something we learned is that small traders of Euro goes a lot. Be sure to always have 1 and 2 Euros coins in your pocket that you use for tips everywhere. Here you don´t put tips on the bill when you pay with card, you put it on the table afterwards.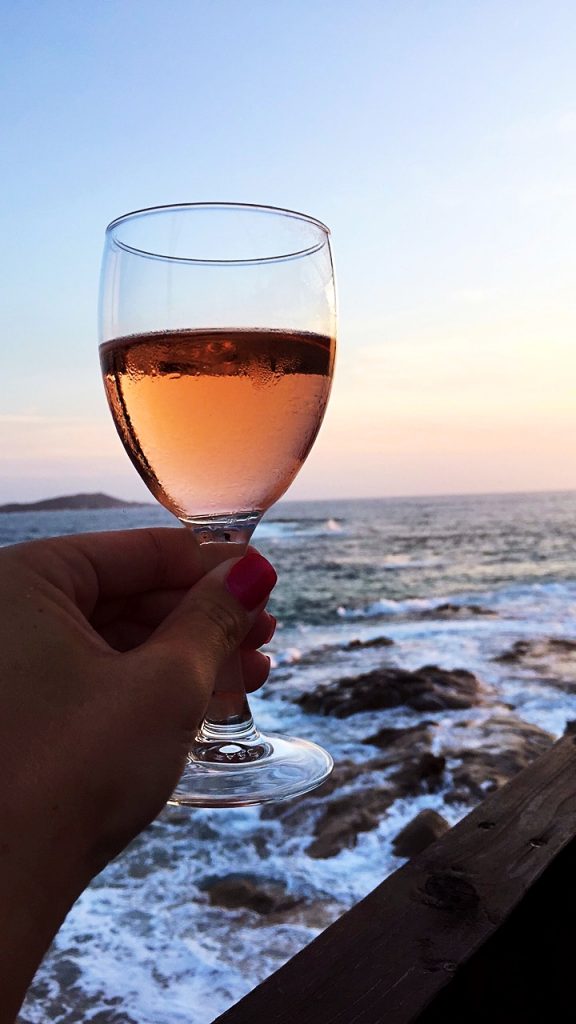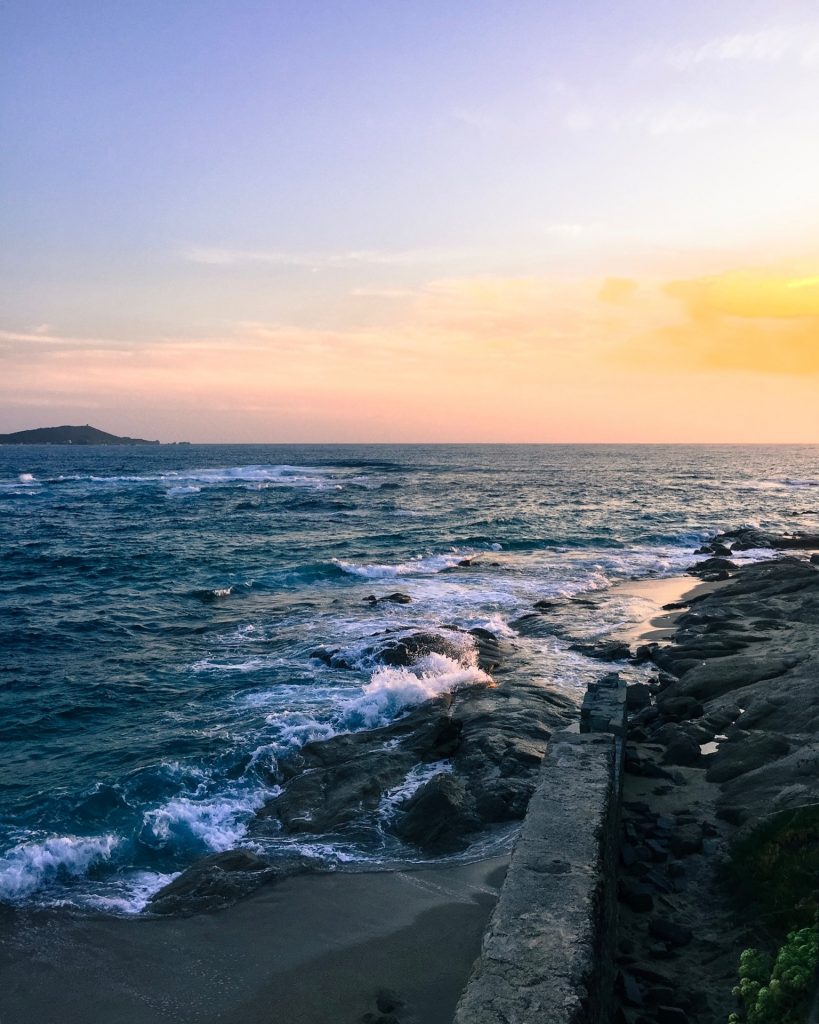 10. Learn French
In Corsica you speak French and everywhere everything is in French, from menus to road signs and maps. To facilitate your stay in Corsica, I recommend learning some simple phrases and sentences in French. You will come a long way here if you know some french 😉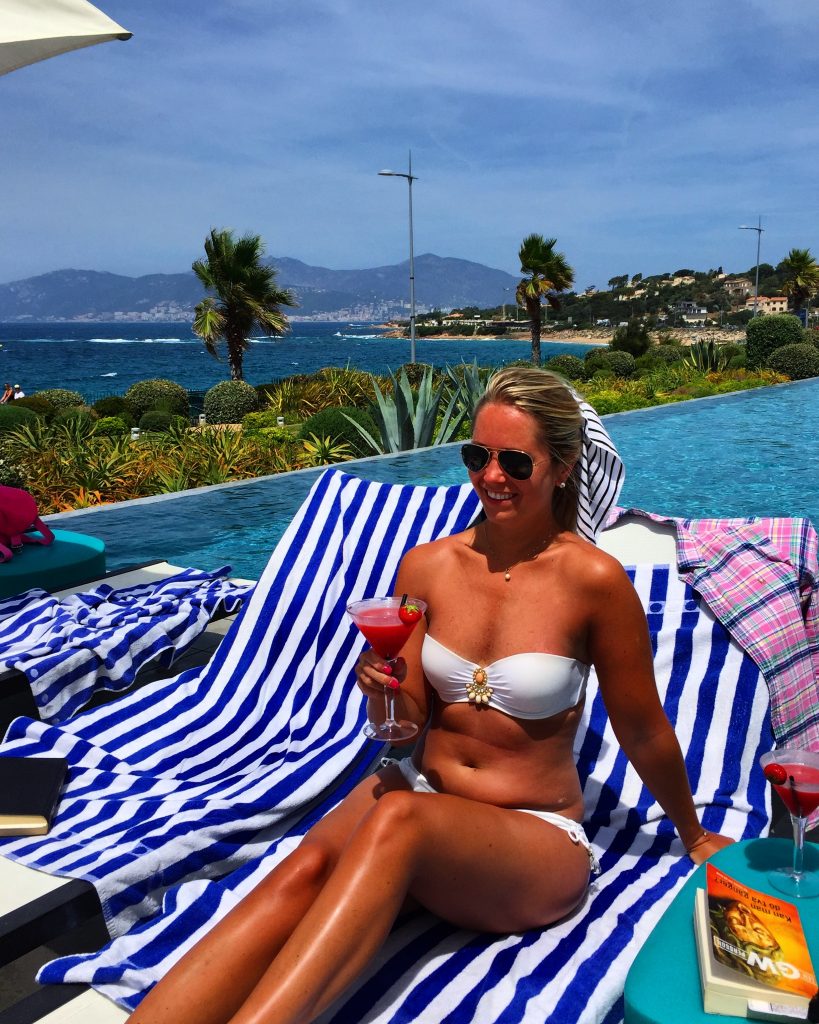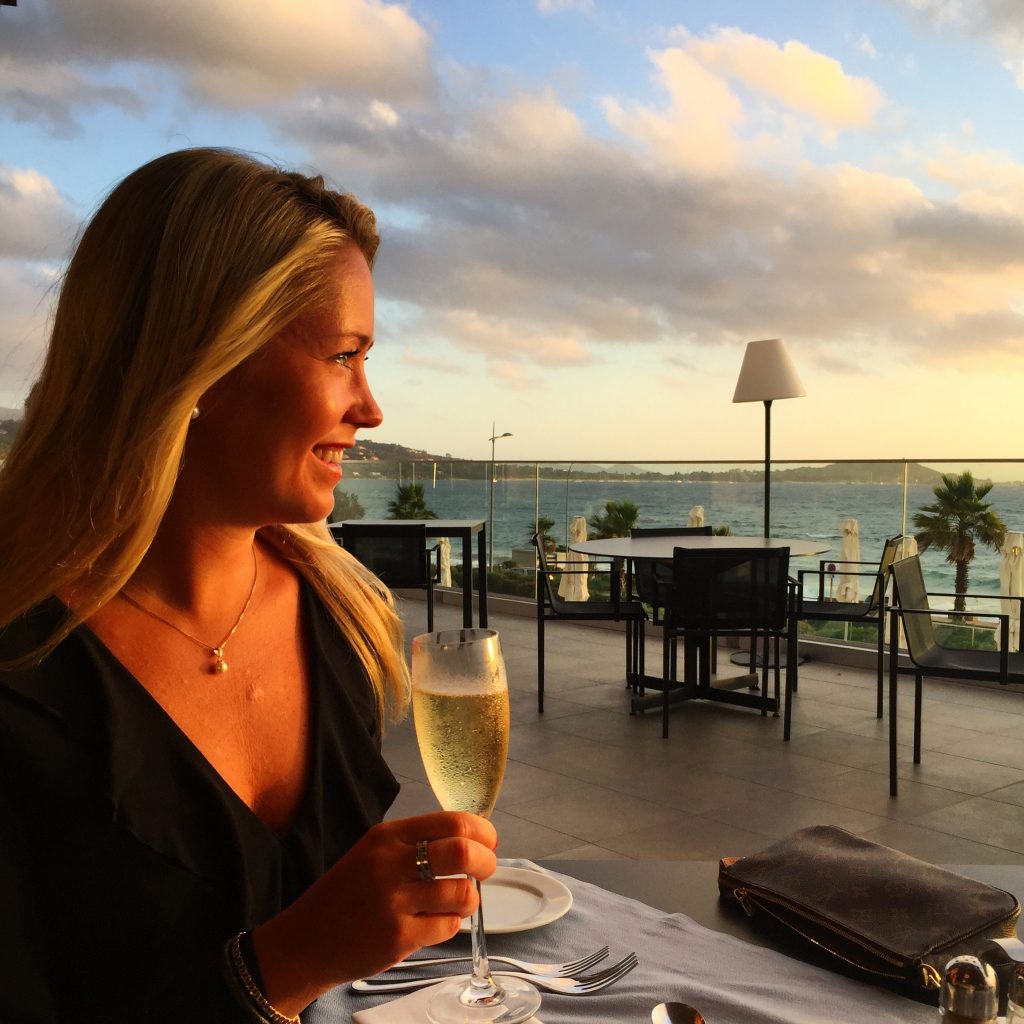 We started our trip in Bonifacio and then drove to Porto Vecchio and then we discovered Sarténe and Propriano. We ended a few days in Porticcio and the capital of Ajaccio. From here we did the excursion to the waterfall that I strongly recommend doing when you are in Corsica! We spent 8 days in Corsica and saw what we wanted without feeling stress. We focused on making the southern part of the island. If you also want to do the north part, I would recommend staying another 4-5 days.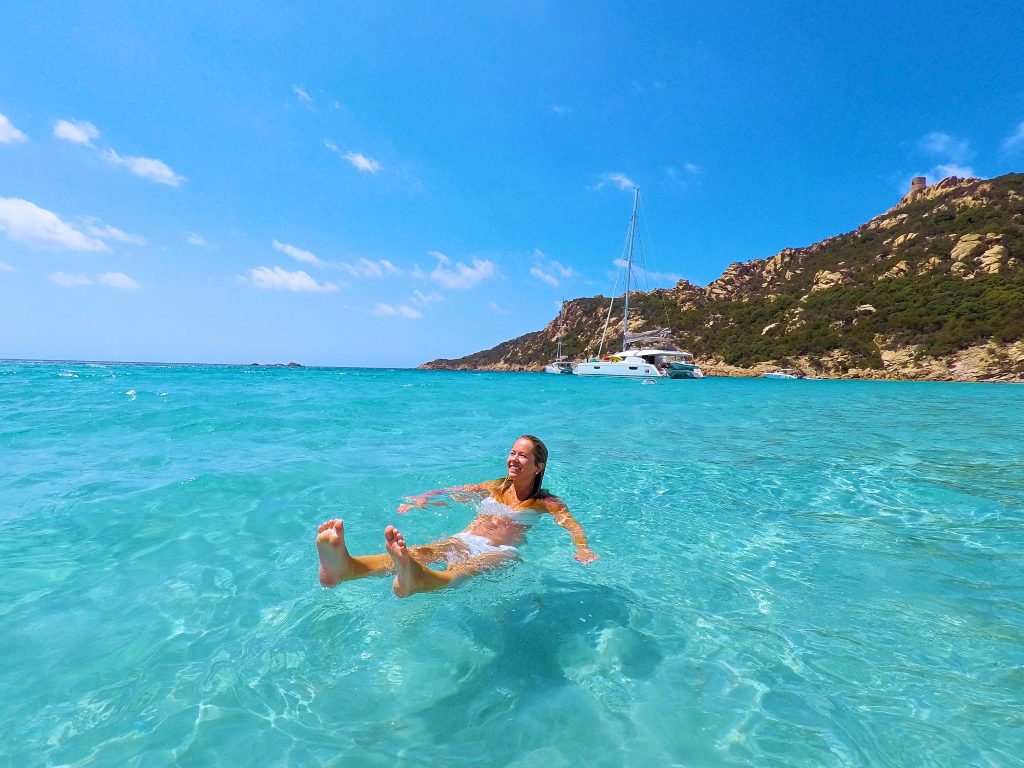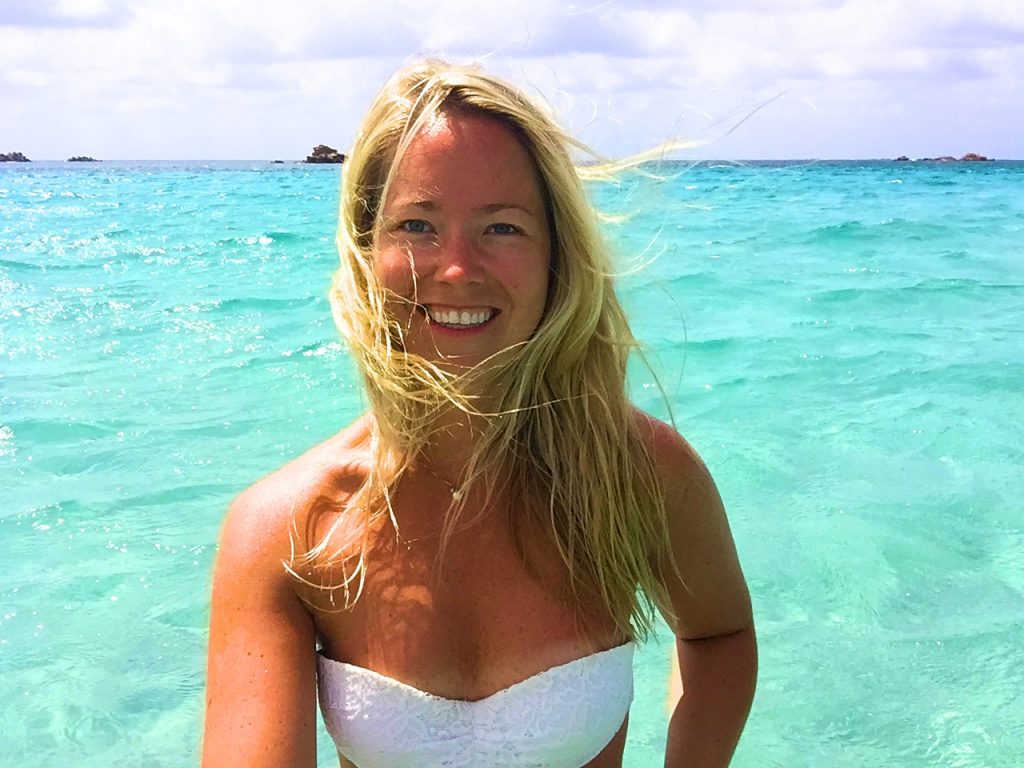 Have you been to Corsica, what did you think was the best?
Happy Travels!
//Charlotte