Are you as crazy as me about rooftop bars and are you visiting Hong Kong, here are my absolute Top 3 best favorite rooftop bars that is a MUST to visit when in Hong Kong. Hong Kong has a wide range of rooftop bars, something I love, but it can also be confusing with which one to choose between, especially if you're in Hong Kong for a short time. Therefore, here are my absolute Top 3 best Rooftop bars in Hong Kong that you can't miss!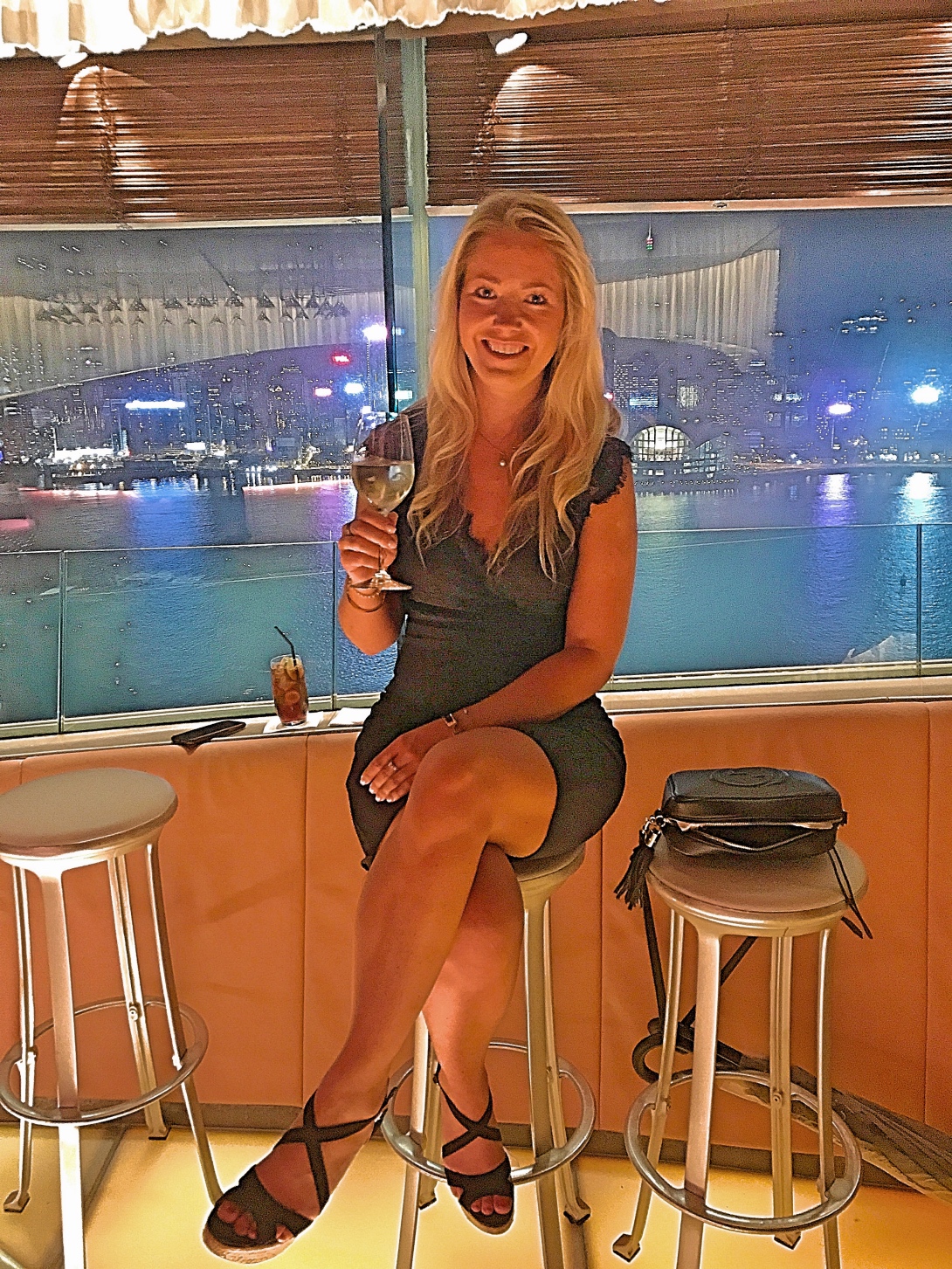 My Top 3 Best Rooftop Bars in Hong Kong
As I mentioned, Hong Kong has a lot of rooftop bars to choose from and they are all amazing but if you're not sure which one to chose, here are Top 3 rooftop bars that is a MUST to visit!
1. Wooloomooloo
Wooloomooloo is not only a cool rooftop bar, it also has Hong Kong's best steakhouse! Here you should go and eat if you celebrate birthday, want to go on a date or something likely. Very nicely decorated and great food for those who love meat! The price is also thereafter, but definitely worth it!
Finish your dinner by going up one floor to their rooftop bar and look out over Hong Kong with a drink in your hand. There are plenty of seats here but make sure to arrive on time, as it is a popular rooftop bar that is easily getting packed. Obviously, you don't have to eat dinner in the restaurant to get here, you can go straight up to the Wooloomooloos rooftop bar. This is certainly one of my top 3 best rooftop bars in Hong Kong!
Open: Daily 11:45 – 14:30 and 18:00 – late
Address: 31: e floor, Hennessy, 256 Hennessy Road, Wan Chai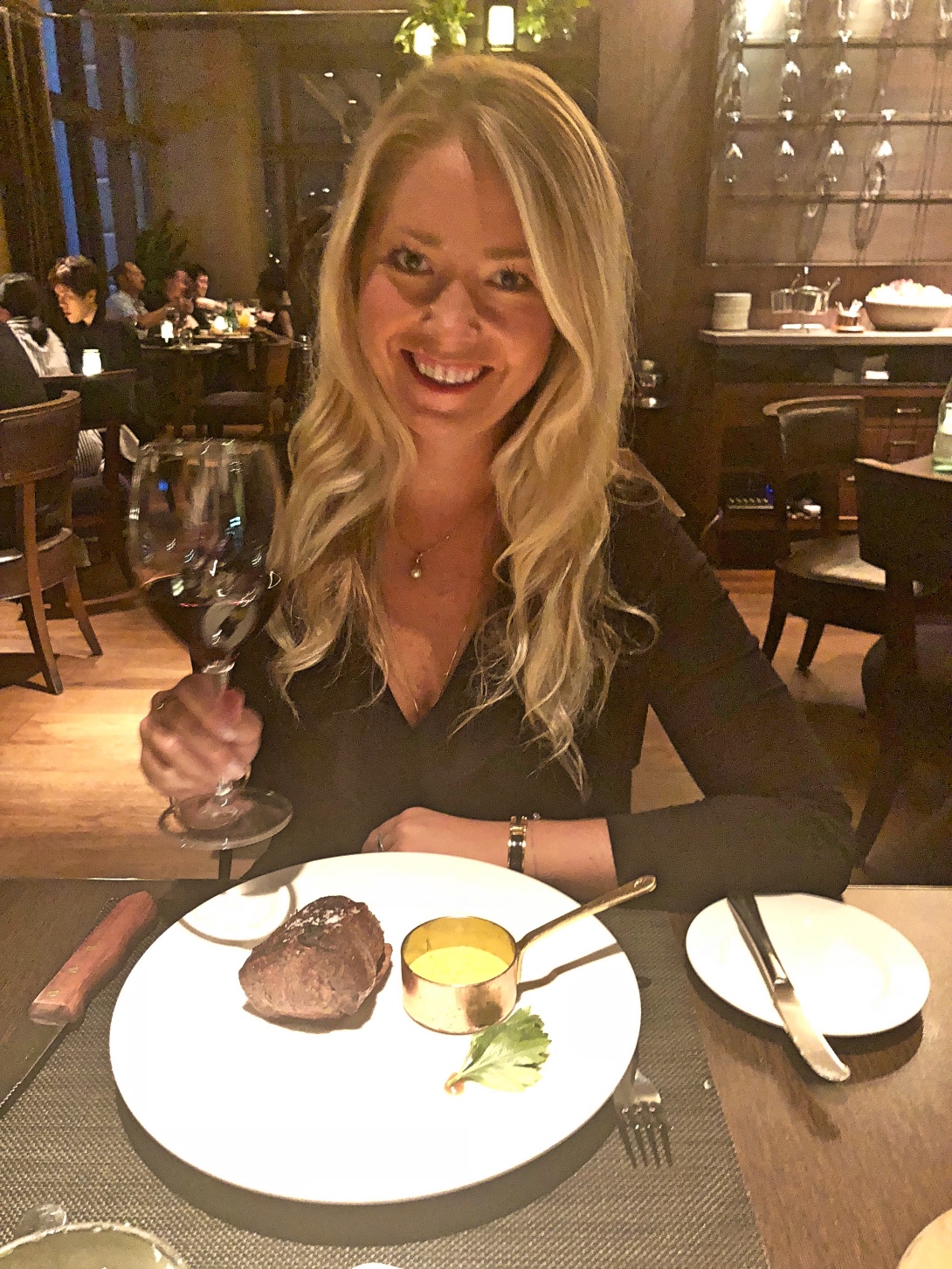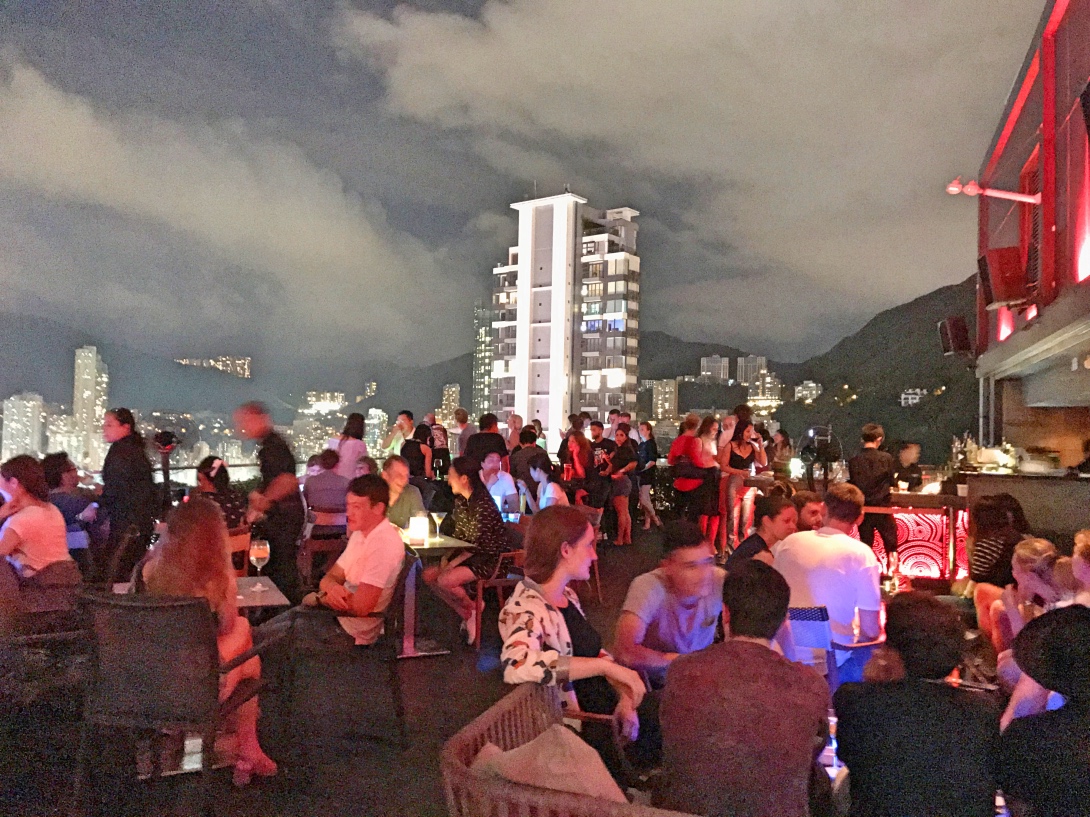 2. Ozone at Ritz Carlton Hong Kong Kowloon
The highest rooftop bar in the whole world is called Ozone and is located at the top of the Ritz Carlton hotel on the Kowloon side in Hong Kong. Ozone is 118 floors above the ground and is one of the coolest rooftop bars I've been to! Here I celebrated my birthday with a glass of champagne for 30 Euro / glass so no, it's not cheap here but you have to count on a "height supplement" 😉
With a very funky indoor area and a long thin outdoor seating, you can sit on the bar chairs outside (although the view is covered by a thick glass window). However, the decor is unbelievable with strange geometric patterns, lots of black marble and an exciting lighting system that creates a science fiction atmosphere inside the bar. This is a must for all rooftop lovers!
Open: 17:00 – 01:00 Daily
Address: 118: e floor, Ritz Carlton Hong Kong, International Commerce Center, 1 Austin Road, Kowloon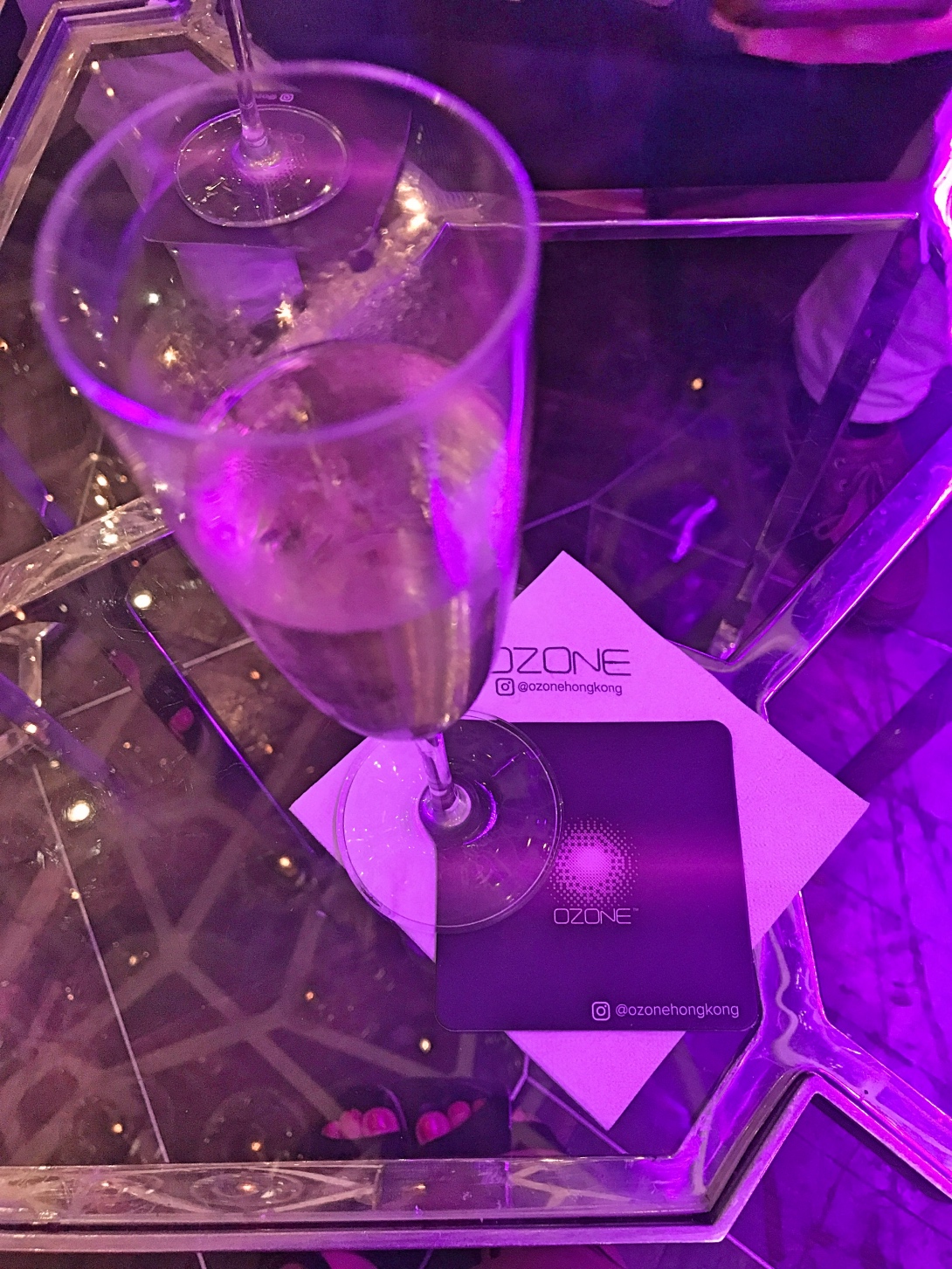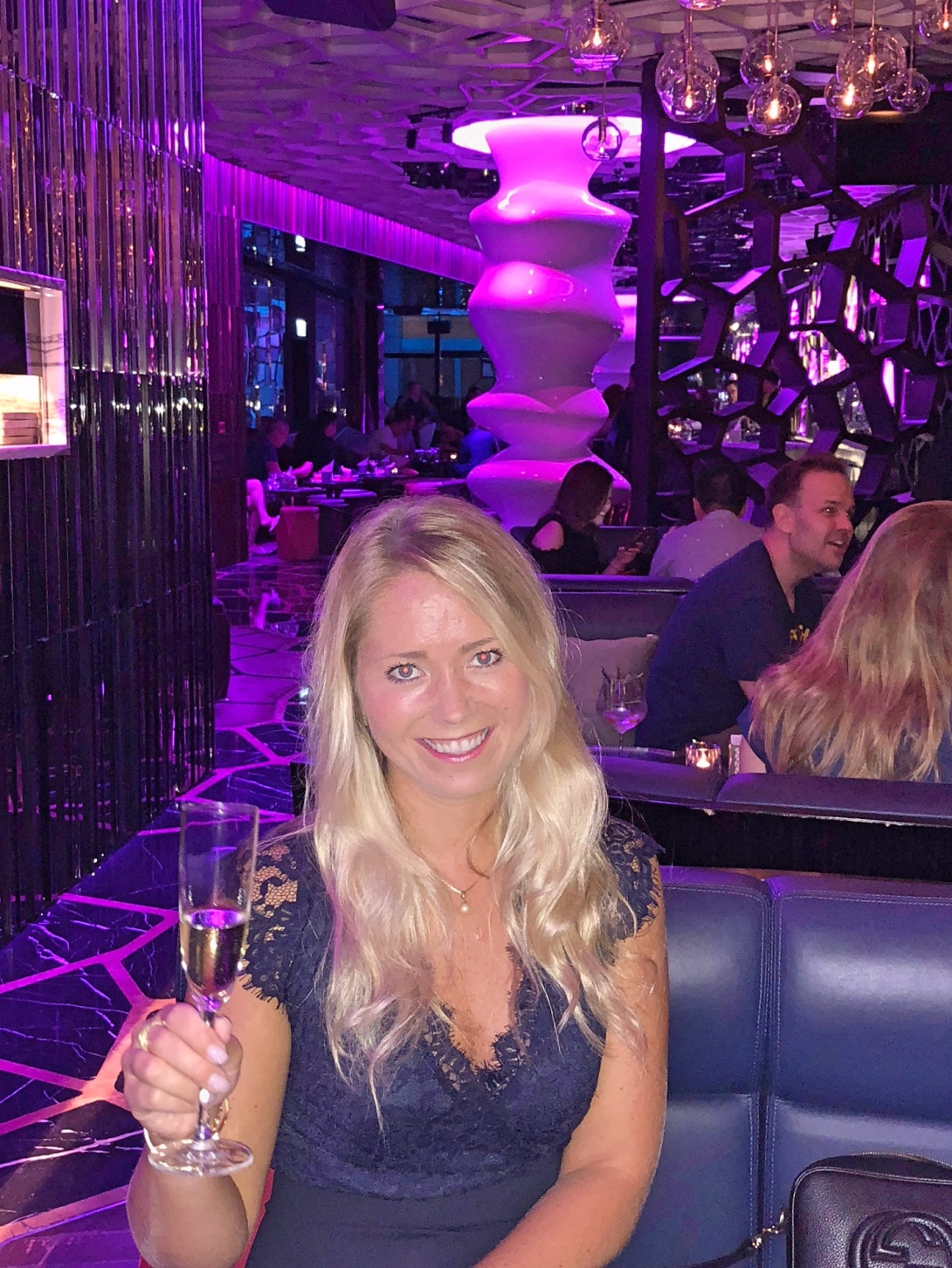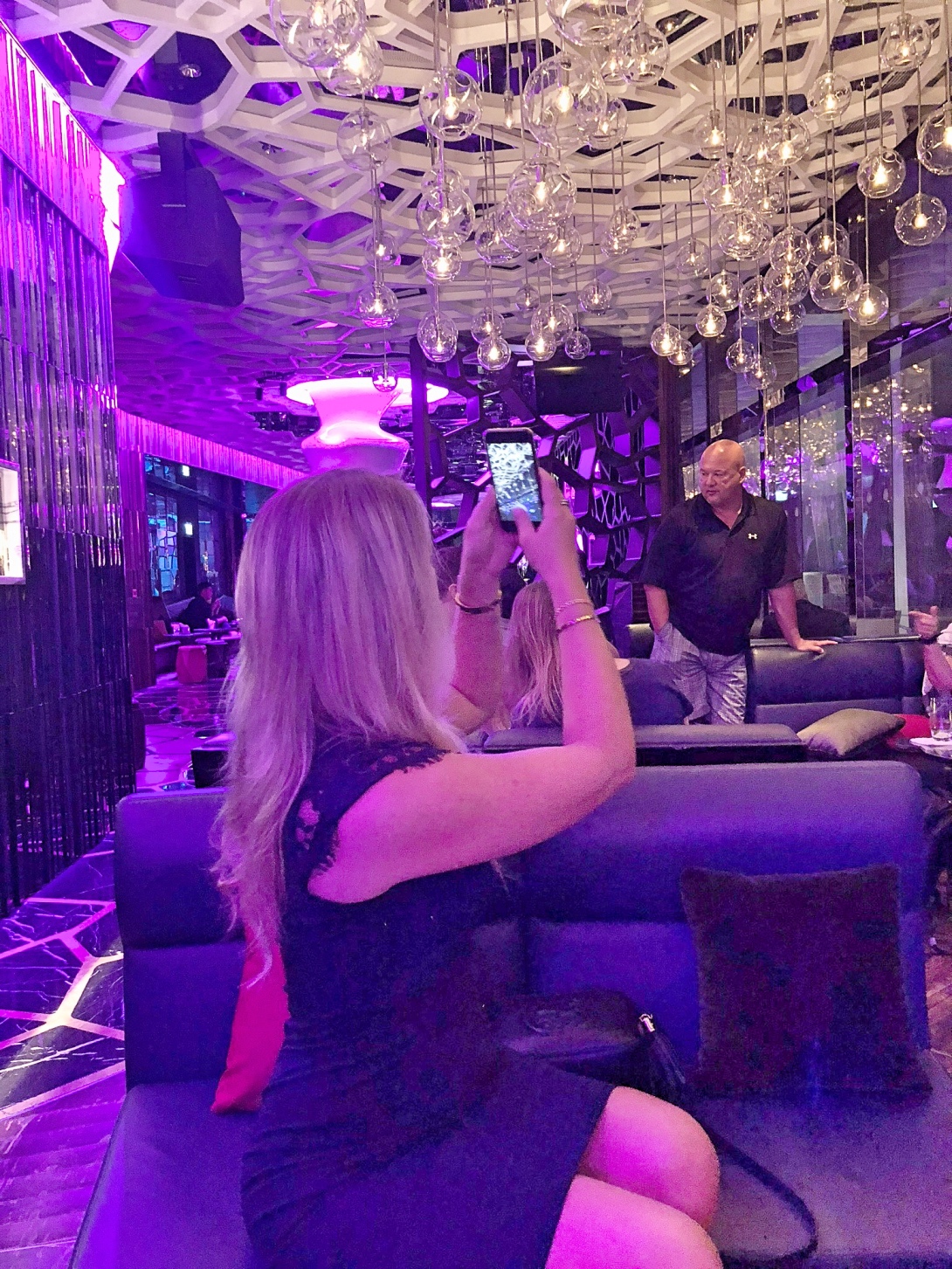 3. Felix i Peninsula Hotel Kowloon
Not far away from Ozone at Ritz Carlton, the luxurious hotel Peninsula Hotel has the famous "rooftop bar" Felix. Even though it´s not really outside, the bar has incredible view of Hong Kong across the bay, and every time I come here, I always get impressed by how cozy it is here, even though it is indoors. The prices are also a bit high here, but that's what you have to expect when you are in a hotel like the Peninsula. Also be sure to visit the restroom here, you will get the world's coolest view not to mention the world's most beautiful bathroom!
Open: 18:00 – 02:00 Daily
Address: Peninsula Hotel Kowloon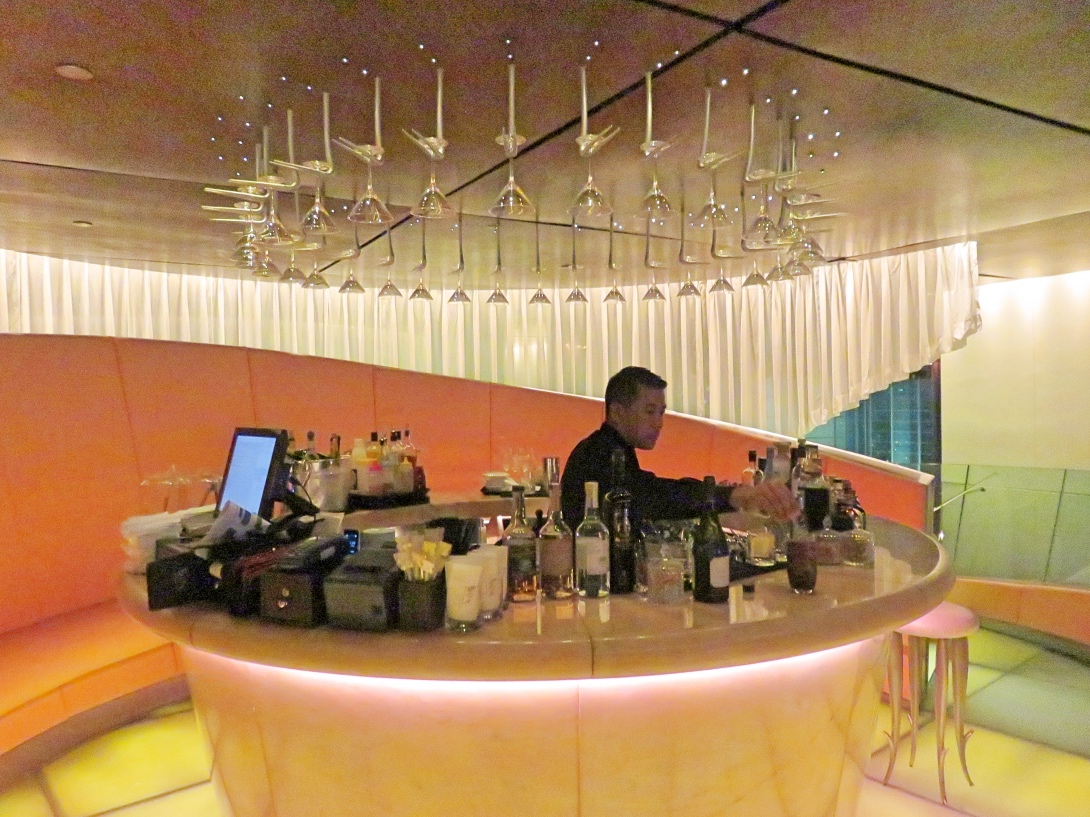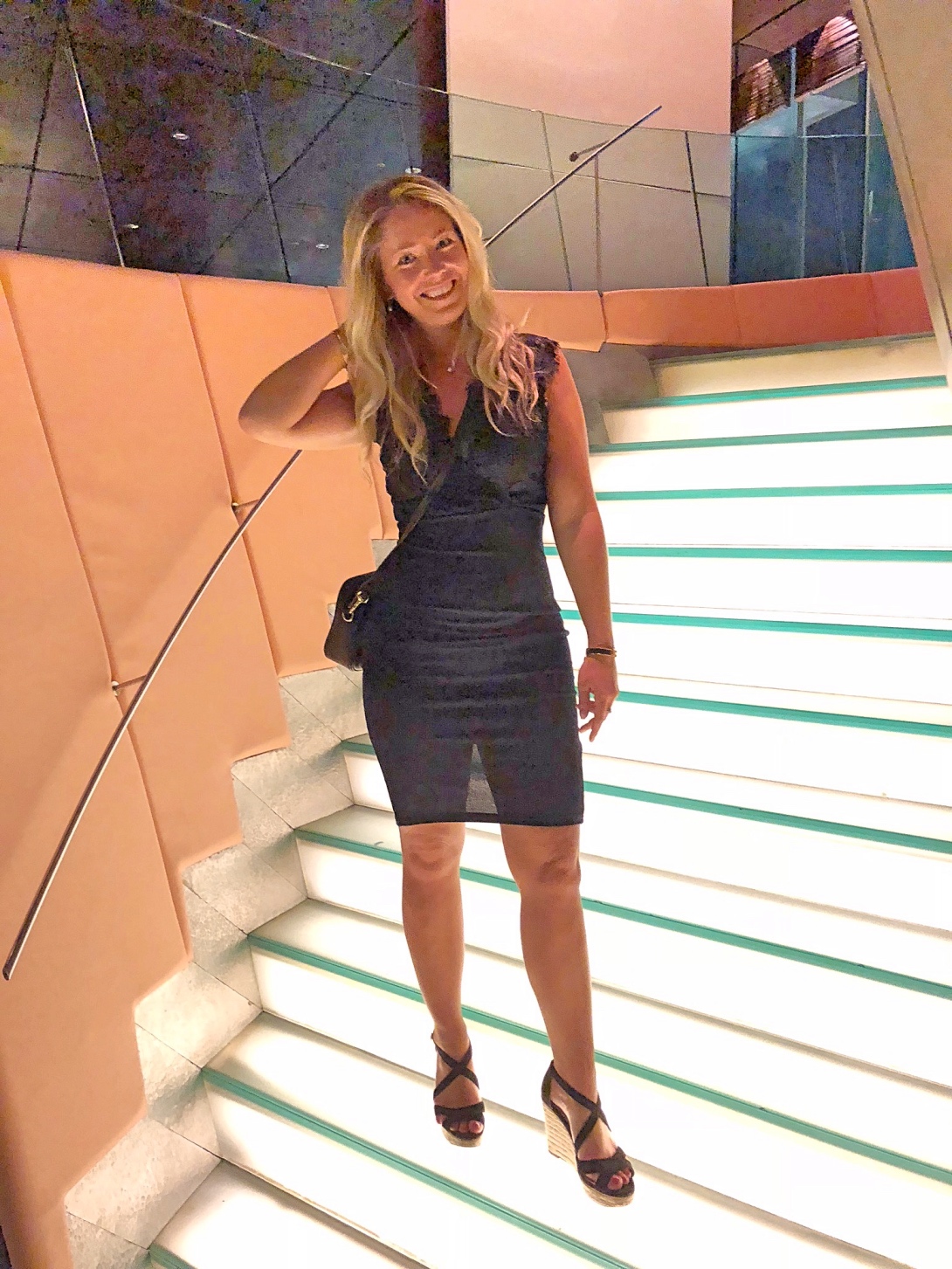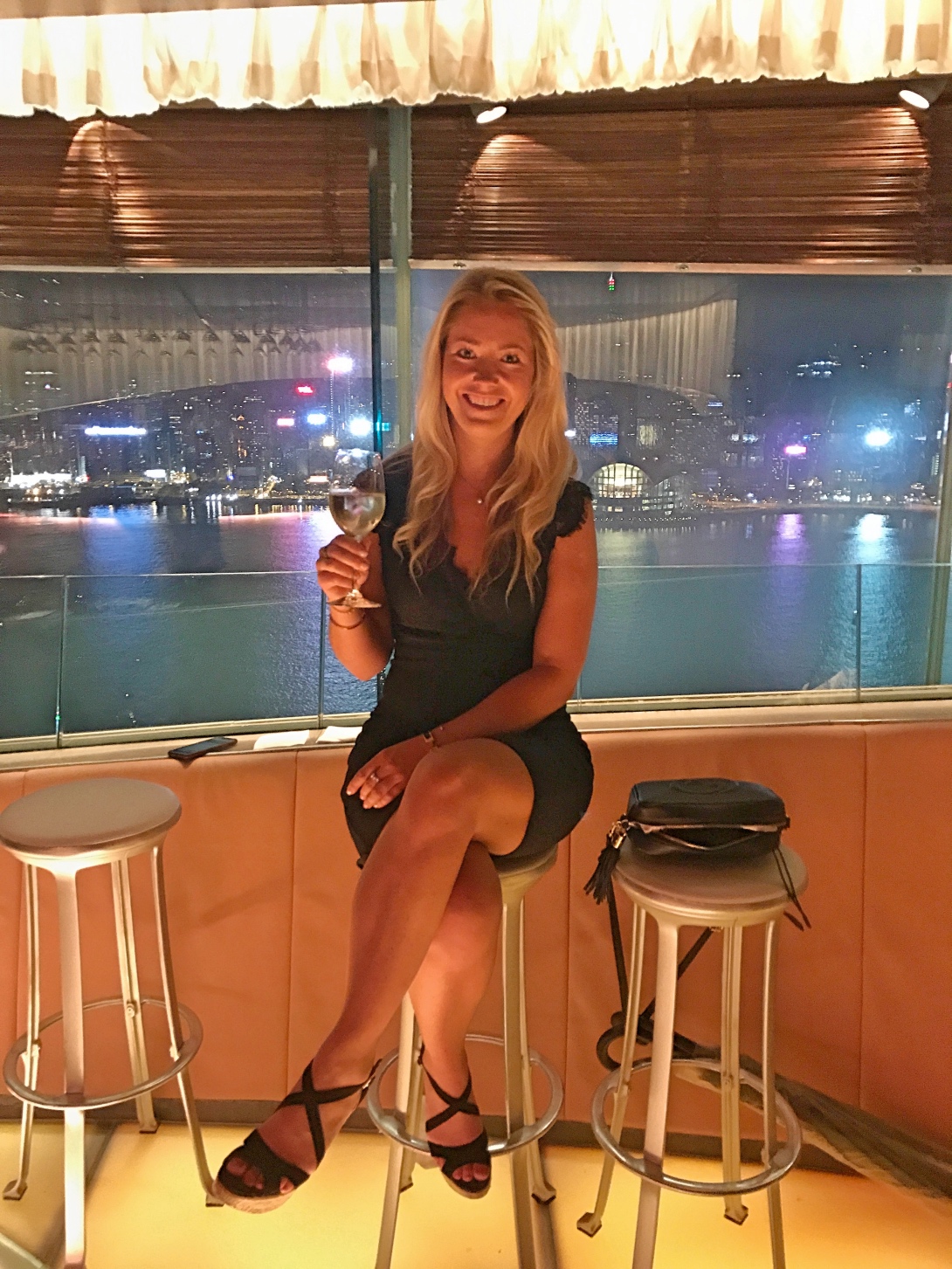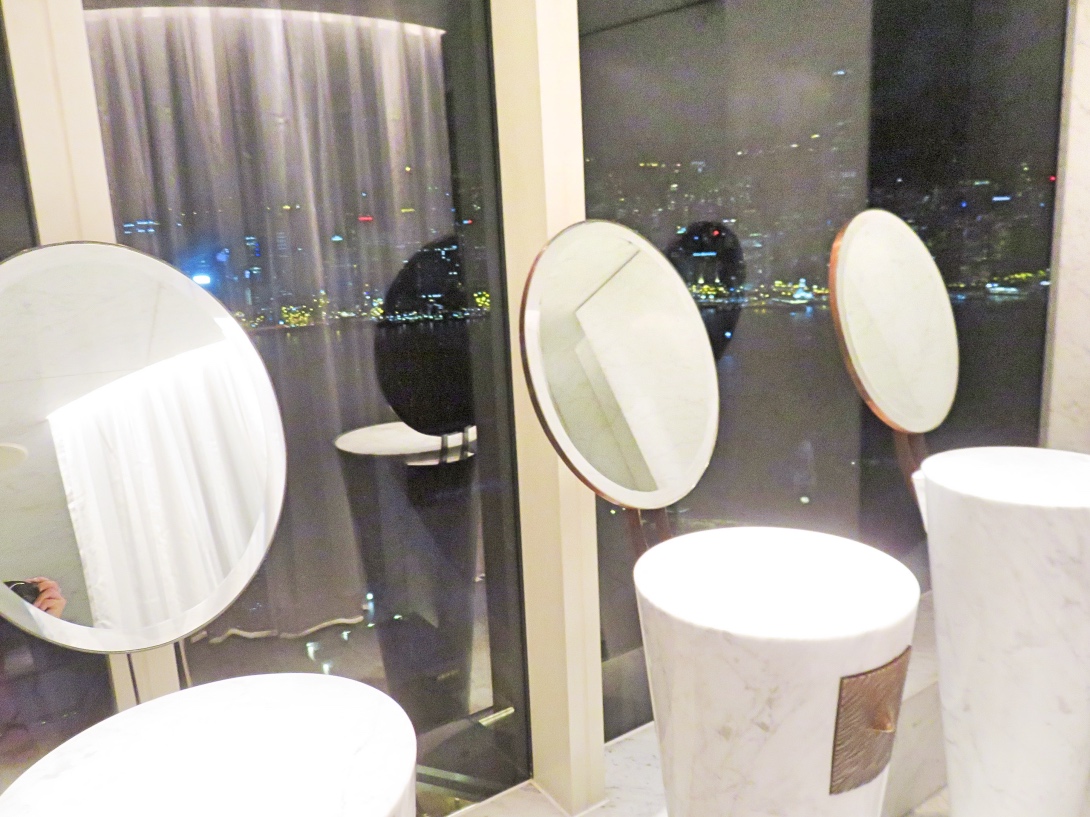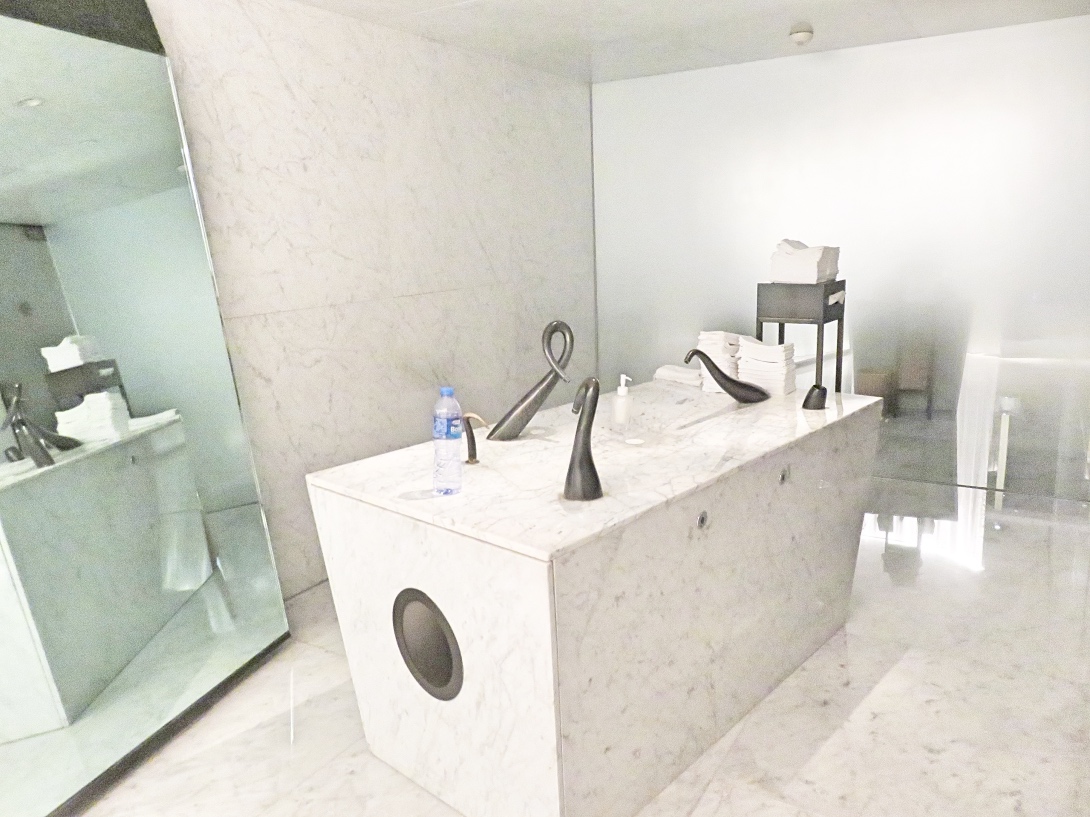 You can follow my adventures on Instagram here, Facebook here, Bloglovin here or sign up for my Youtube channel here! 
You can read about other rooftop bars around the world here!
Happy Travels!
// Charlotte