How To Spend Your Day in Petra, Jordan
It´s time for me to finally visit one of my biggest Travel dream, Petra in Jordan! Here comes my day in pictures. At 08.00 in the morning my guide is ready to show me around among the treasury and the burial sites in Petra.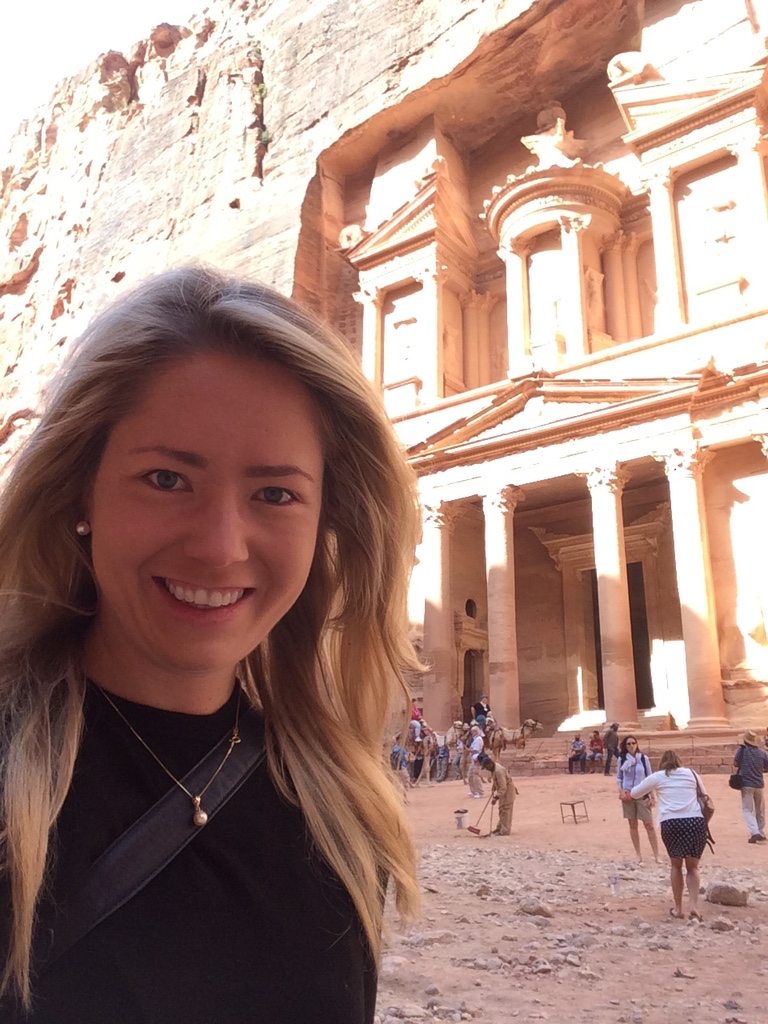 WOOOOOOOWWW!!!!
This is really cool to experience!
The treasury "Al- Khazneh" from above
You need to have a selfie with the treasury 🙂
After a few hours walking tour from beginning to end inside Petra, I decided to continue my journey to visit another treasury that is twice as large as the first, namely the "Monastery" treasure chamber.
Here it is! Also very powerful!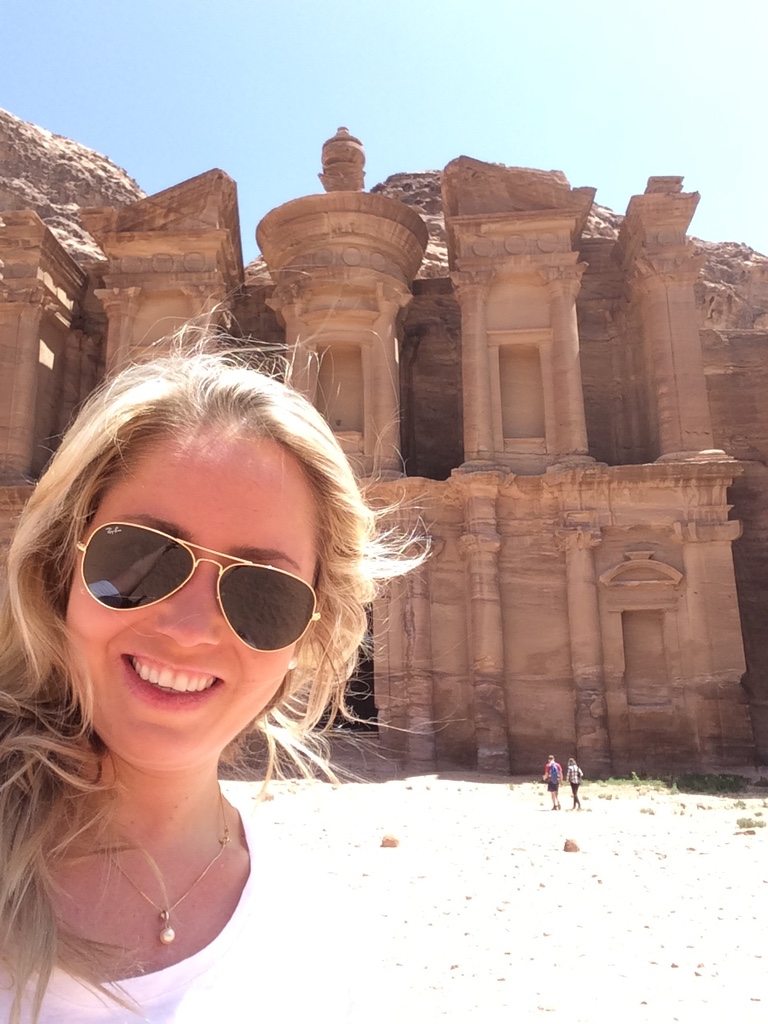 The road up here is a challenge. Several thousand steps, in the heat and steep slope is not something I recommend anyone who is not able to walk far. Here you have to have the desire to discover new things! It was tough but sooo worth it! Takes about 1-1.5 hours to get here depending on how fast you are walking.
I was exhausted after all those steps that led me to " The Monastery" so I brought with me a donkey at a new mountain for a new discovery….
… Which led me to this amazing view!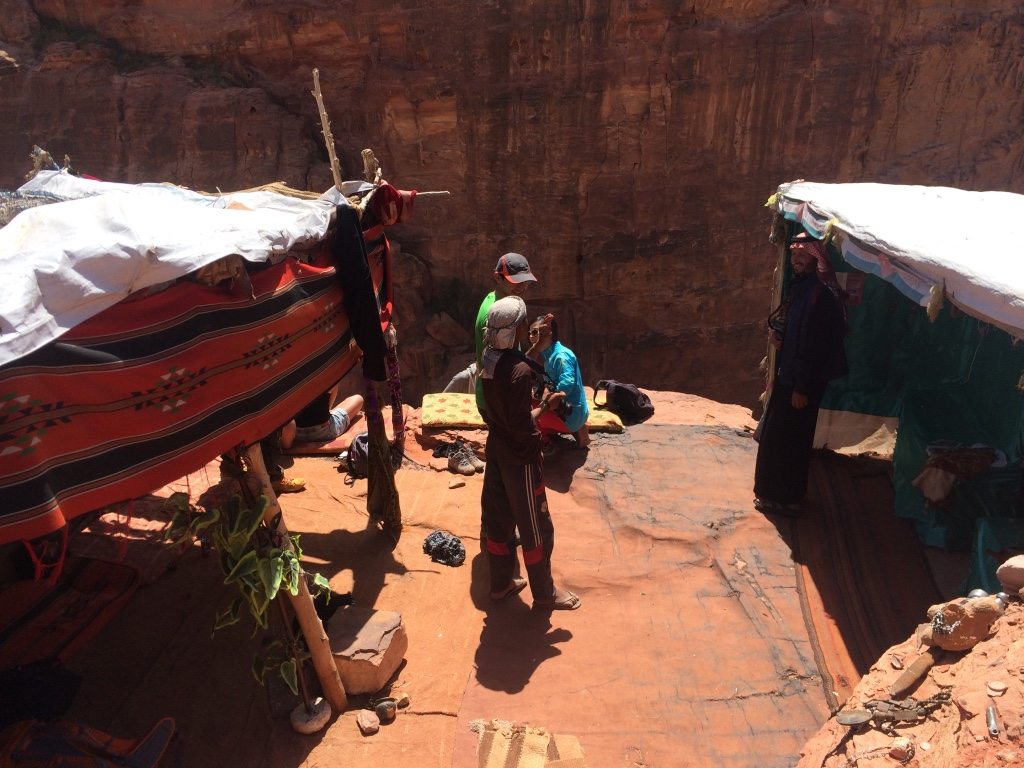 Here I sat with the Bedouin people who lives in mountain and enjoyed the view for a few hours while I was talking to them and other tourists that found this secret place aswell. Enjoyment deluxe!
With this amazing picture I end the day with pleasant memories for life and a start of my "Petra Guide" to you that will be coming soon! 🙂
Happy Travels!
// Charlotte