Flight reviews are a popular post among you readers and I notice that my photos from Business Class that I upload on my Instagram @readyfortakeofff_ are the most liked pictures! 🙂 Therefore I thought I would write a flight review from my flight with Qatar Airways Dreamliner in Business Class from Doha to Stockholm.
Qatar Airways Dreamliner Business Class From Doha to Stockholm B787
I have previously written some flight reviews for Qatar Airways, which you can read more about here if you want. The departure was 01.35 with Qatar Airways flight QR 169 from Doha to Stockholm. This flight is a night flight and takes about 6 hours. With the time difference, I landed at Stockholm Arlanda Airport at 05.45 in the morning.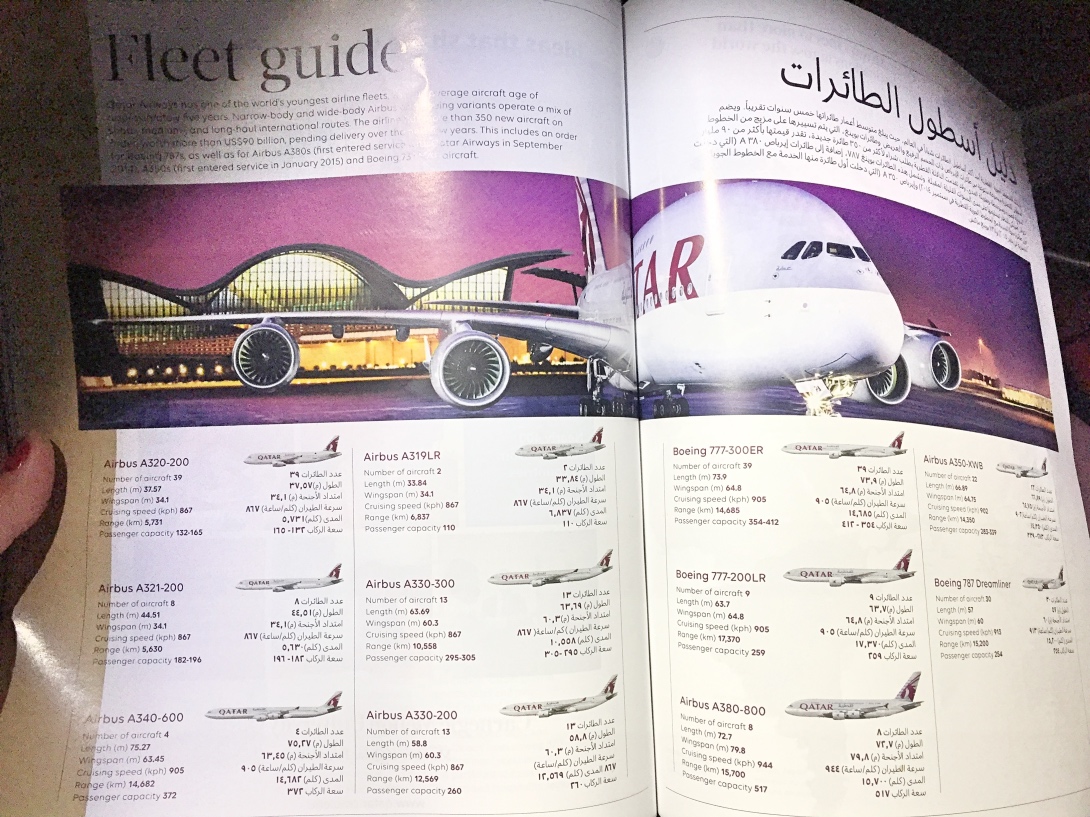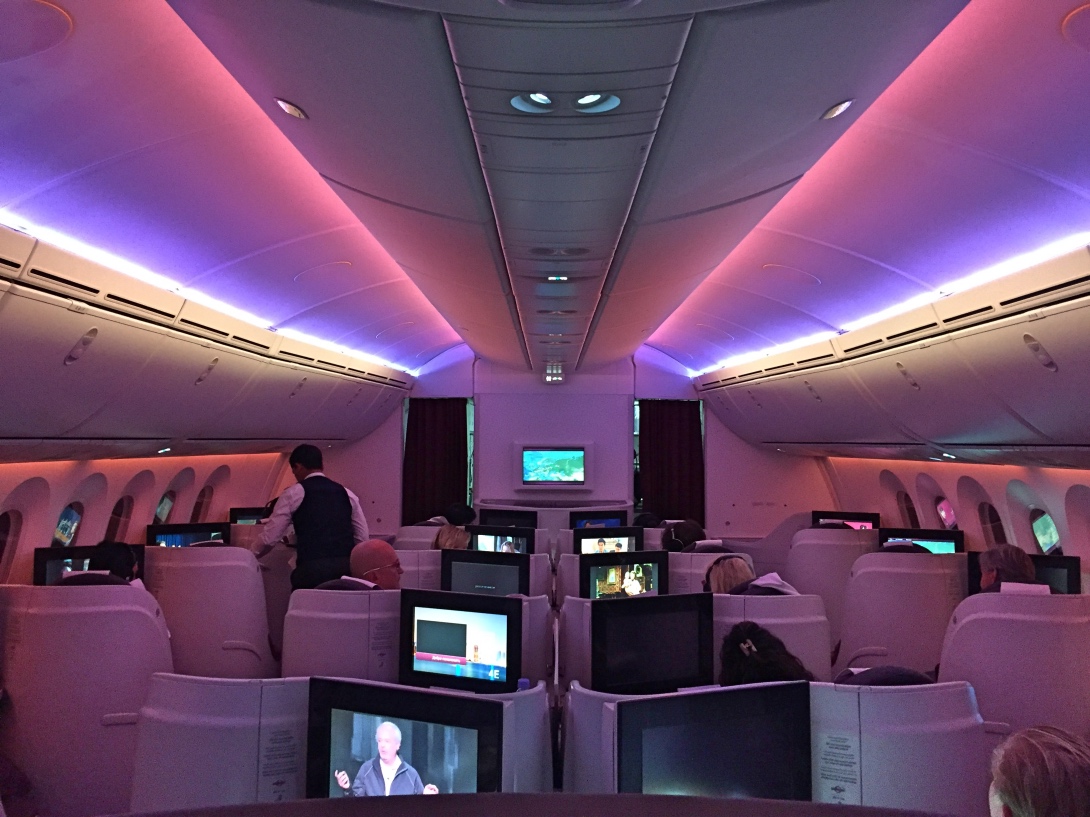 Business Class
I got seat 1K in Qatar Airways Dreamliner (Boeing 787), which has a seat configuration of 1- 2- 1 in Business Class. Because I travel alone, this seat suited me perfectly! If you travel two people, I would recommend trying to get the seats in the middle so you can sit next to each other.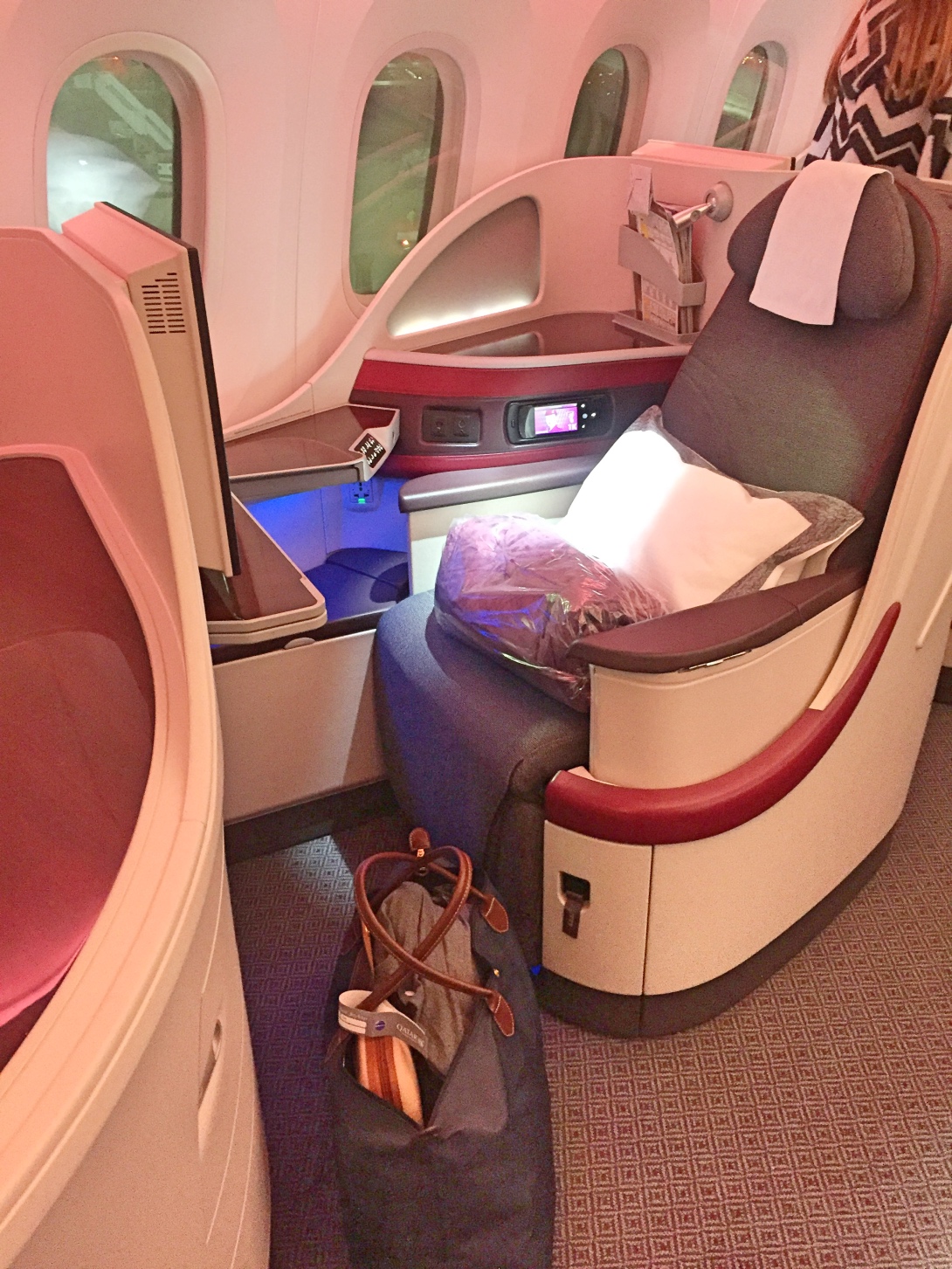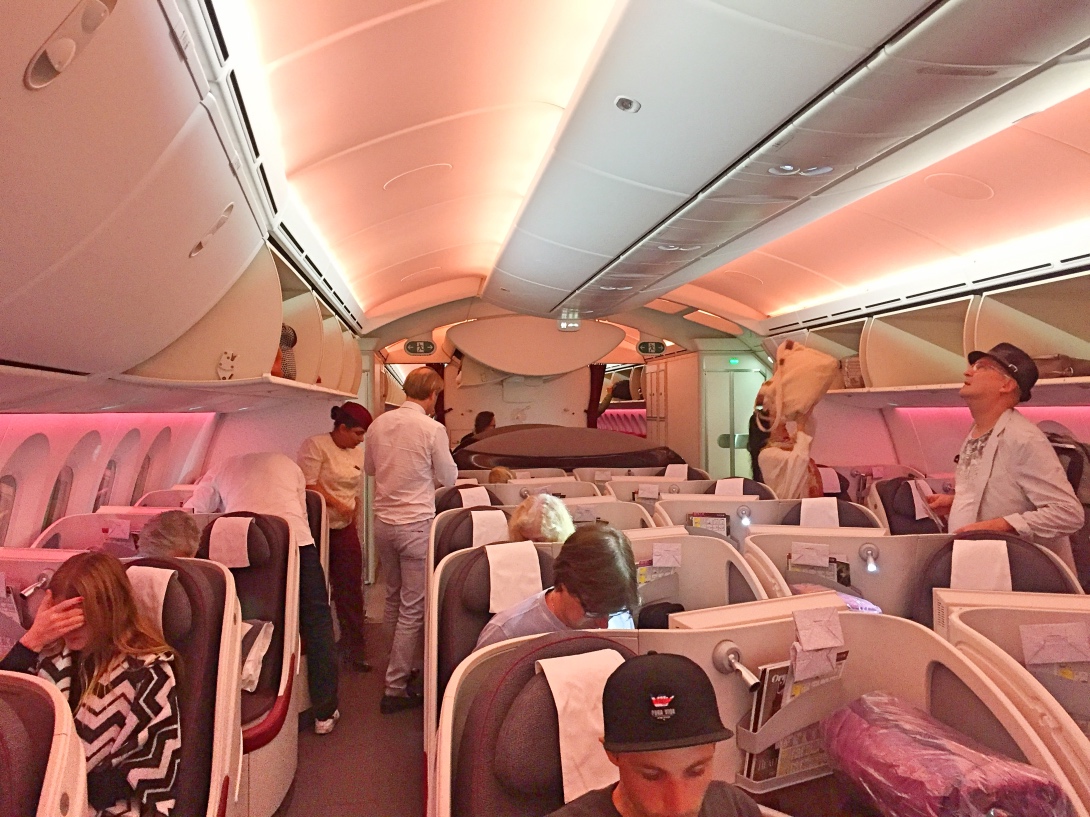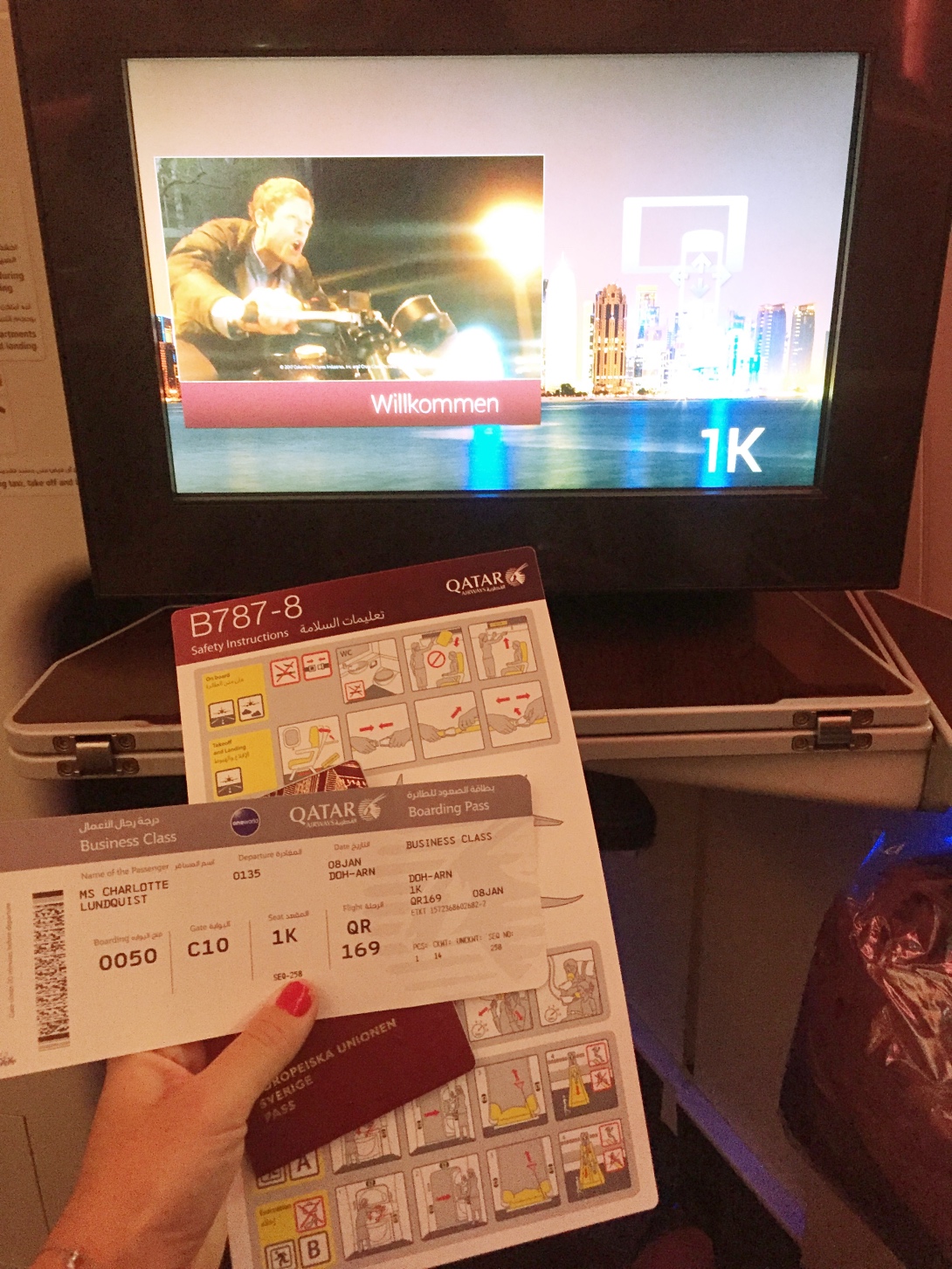 The Space
Big plus for the enormous large legroom I had. I felt very small and I really tried to stretch me as far as possible to even reach the edge with my feet. When it was time for me to sleep, I fell down my seat in a full sleep position instead because I couldn´t reach the edge.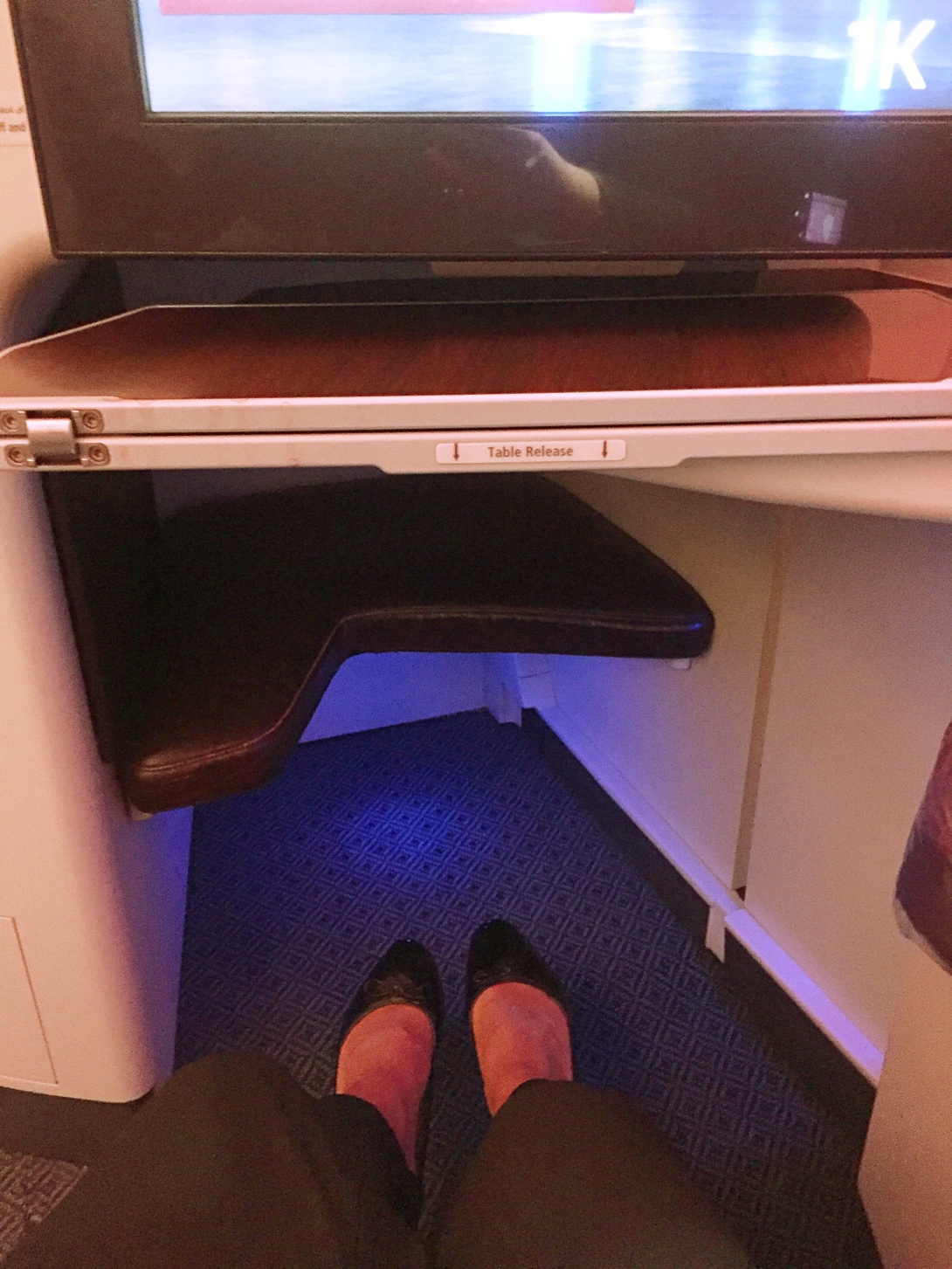 Technical facilities
The remote control for the TV screen as well as the USB socket are visible and easily accessible. On the other hand, I had a hard time finding the water bottle and my headphones consisted of BOSE noise-reduced headphones. It took a while for me to find them before I realized that they were "hidden" in the armrest. I love these headphones and got so happy when I saw Qatar Airways had them here in their Business Class on their Dreamliner.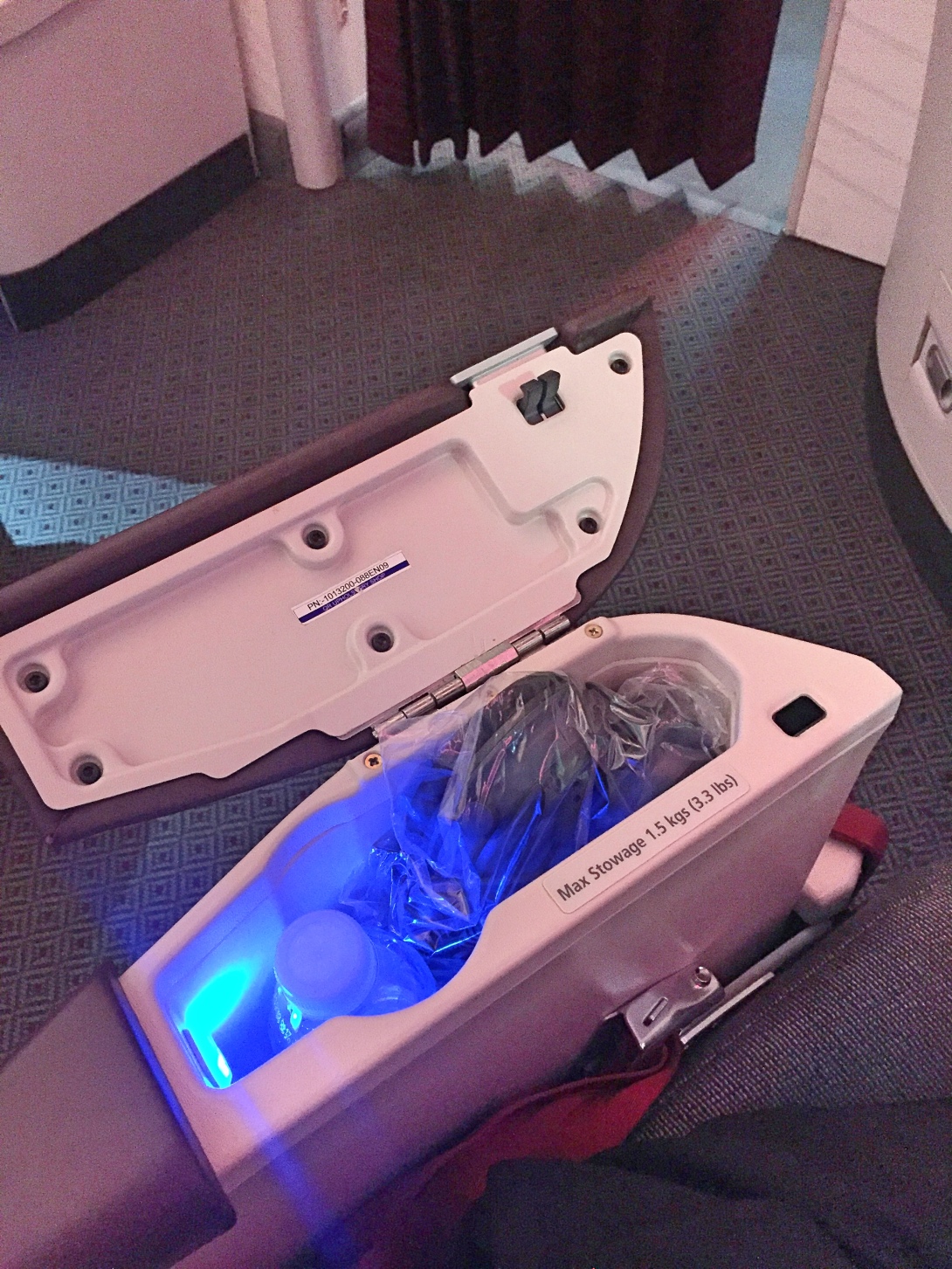 What is included?
There are a lot of things that are included when you sit in Qatar Airways Business Class on their Dreamliner. This is included:
Pillow
The world's softest cover!!
Water bottle
Amenity Kit
Bose headphones
Pyjamas
Slippers
Hot or cold towel
Welcome drink
Just as I took my seat, I was asked if I wanted a welcome drink. I chose a glass of champagne and was also given a cold towel to wash my hands. It felt really luxurious and much needed!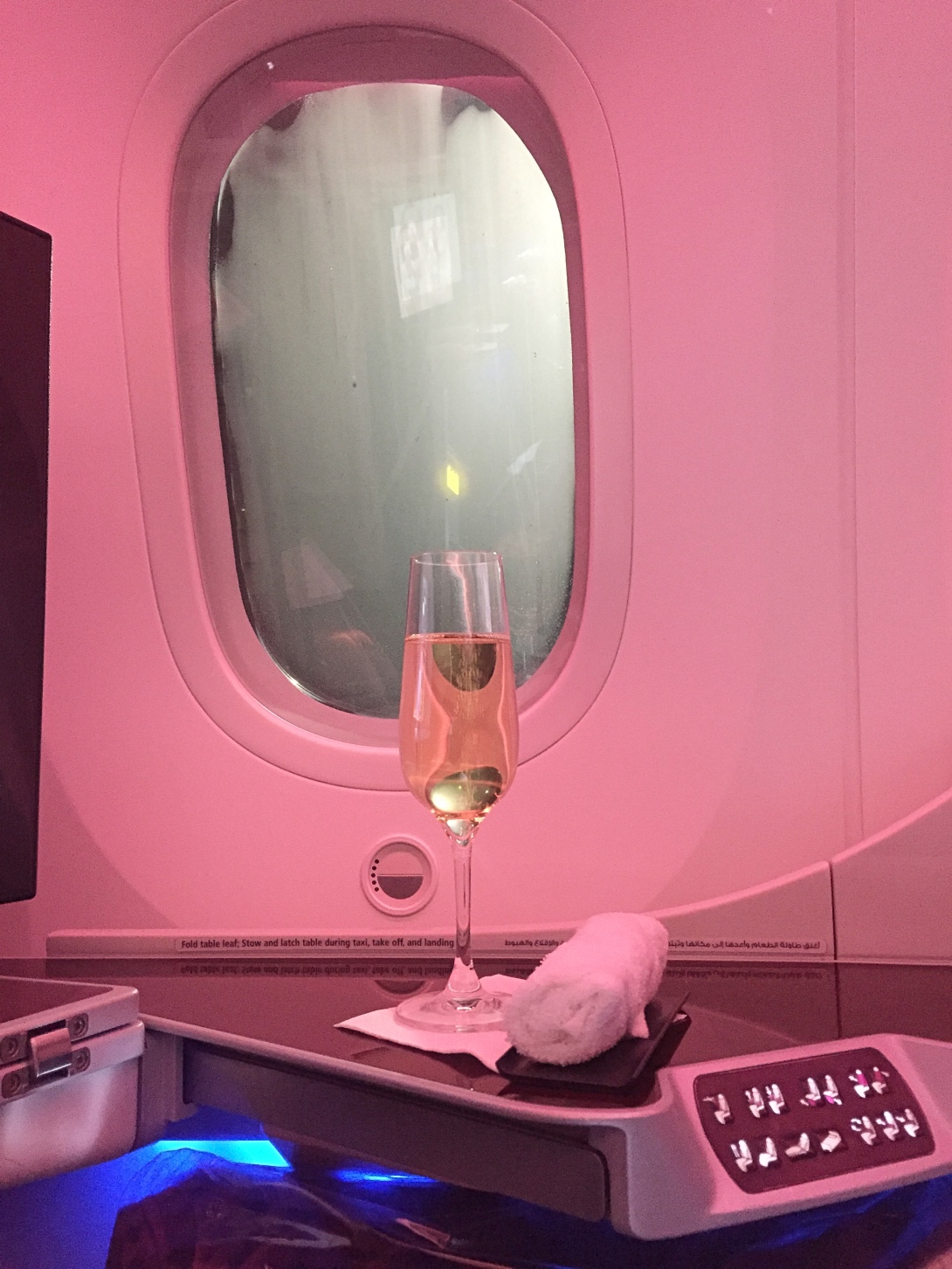 Appropriate for this night flight I had invested in a pair of new support stockings that I have started to use more and more when I fly nowadays. I thought these were a bit fun and very suitable for just flights, what do you think?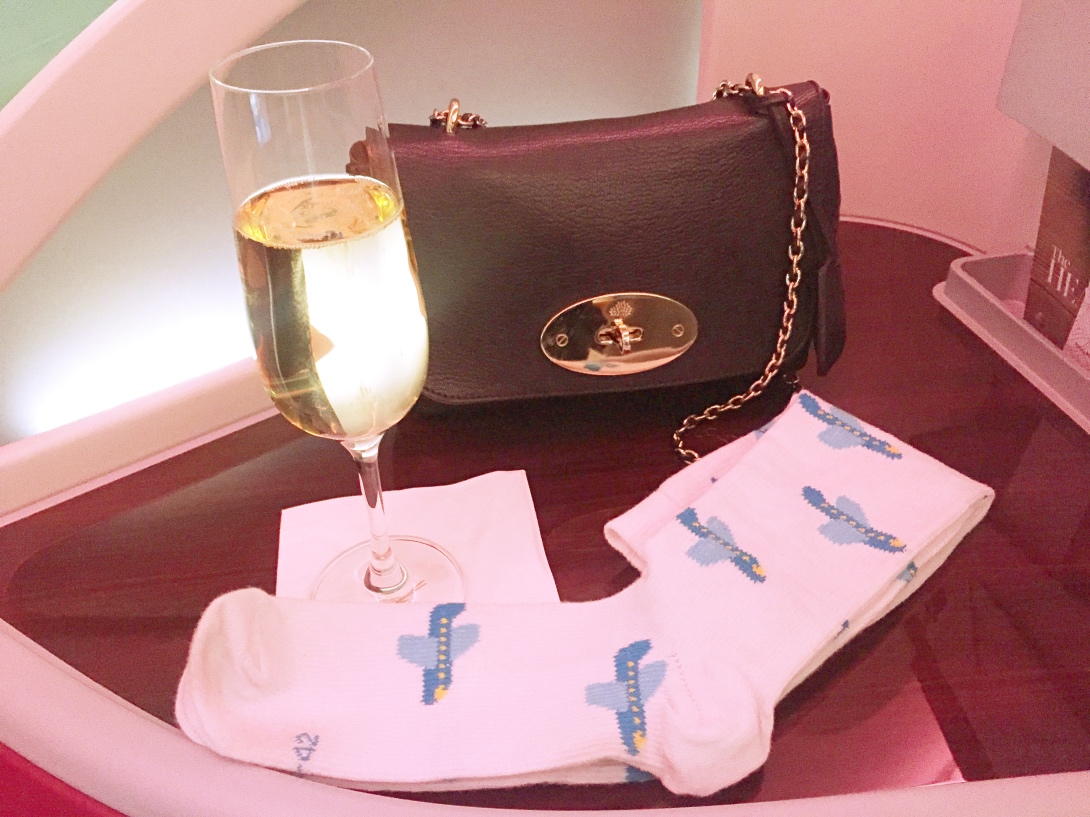 I get so much things from Qatar Airways, which is pure luxury! Not just a welcome drink, I also get a nice amenity kit in dark blue color that contains:
Eye mask
Stockings
Earplugs
Facial spray
Lip balm
Face cream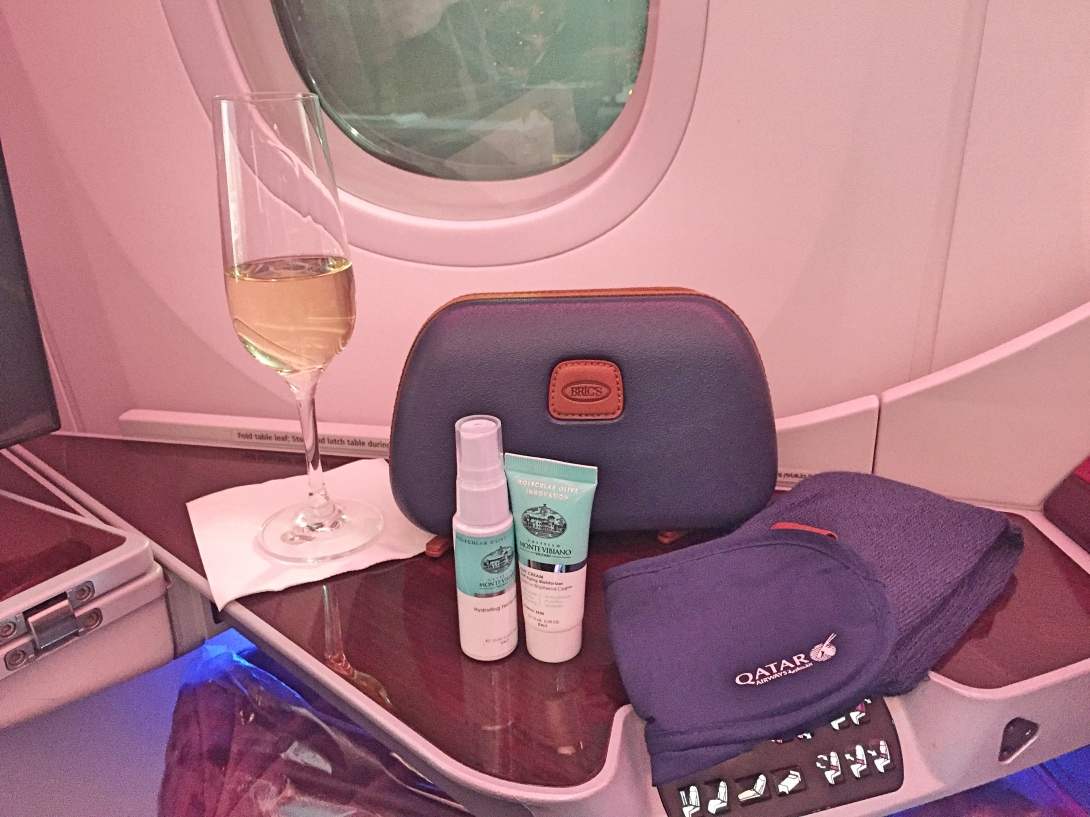 After all of this above I got offered a pyjamas from The White Company in London because it is a night flight to Stockholm so after takeoff, I switched to the world's softest and most lovely pyjamas. There are also a pair of slippers in the bag. This is just getting better and better 🙂 The best part is that you can bring your pyjamas home with you after the flight if you want or leave it there, but they have anything against you if yo want to keep it.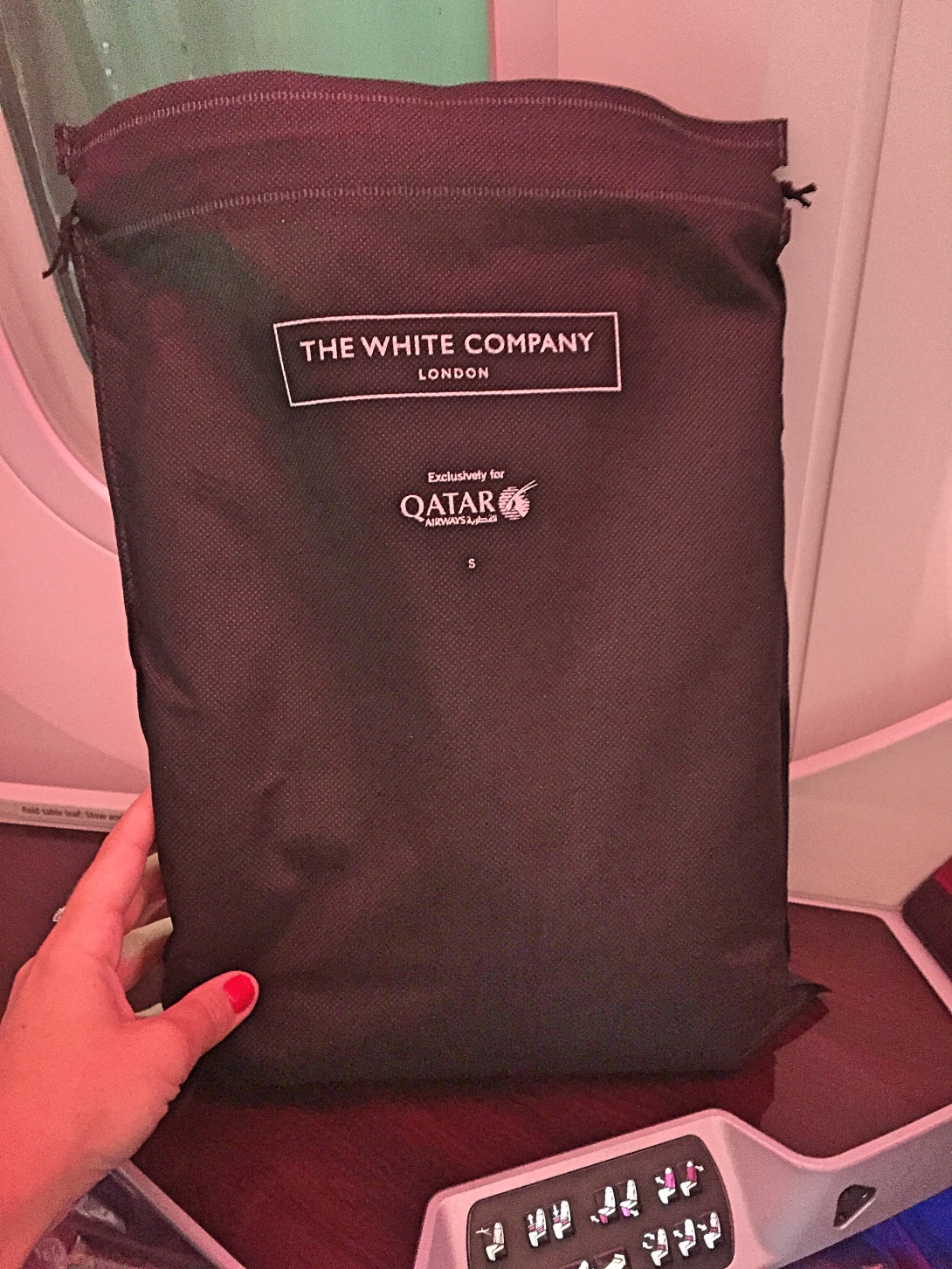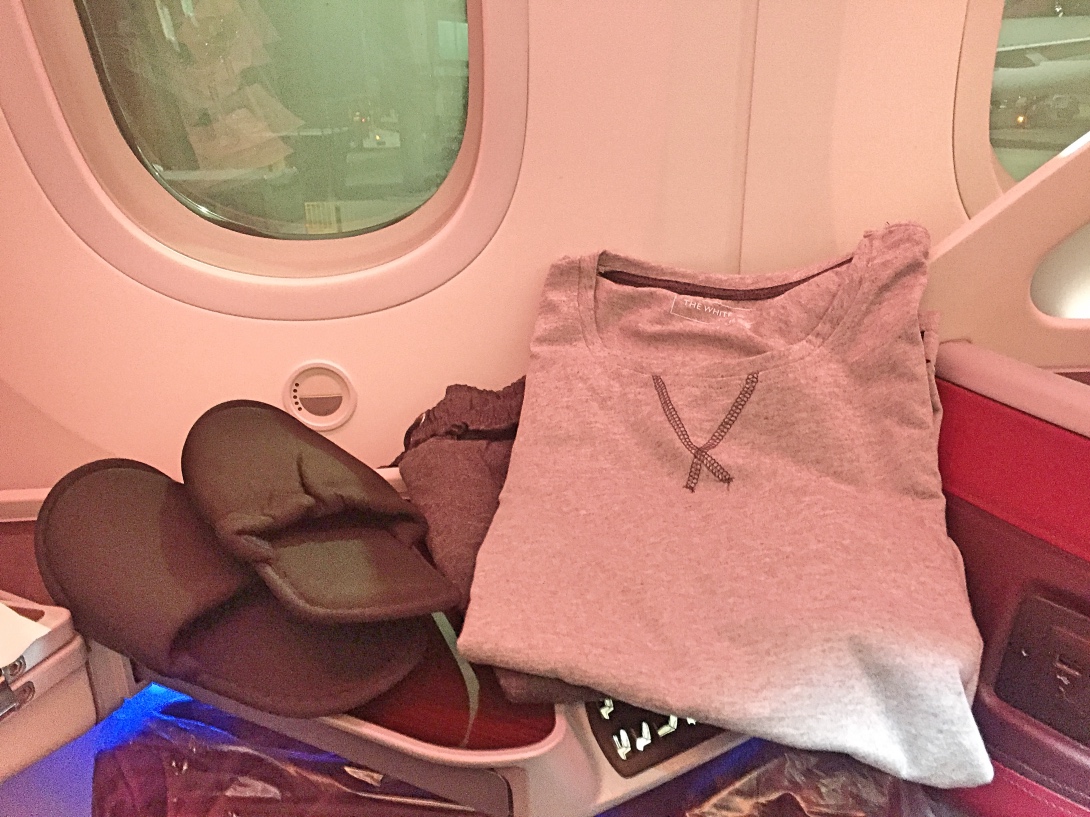 If you want Champagne, Qatar Airways offers Lanson Brut or Rosé in Business Class. It was hard to choose but I chose a glass of brut before takeoff and a glass of rosé after takeoff to compare them both.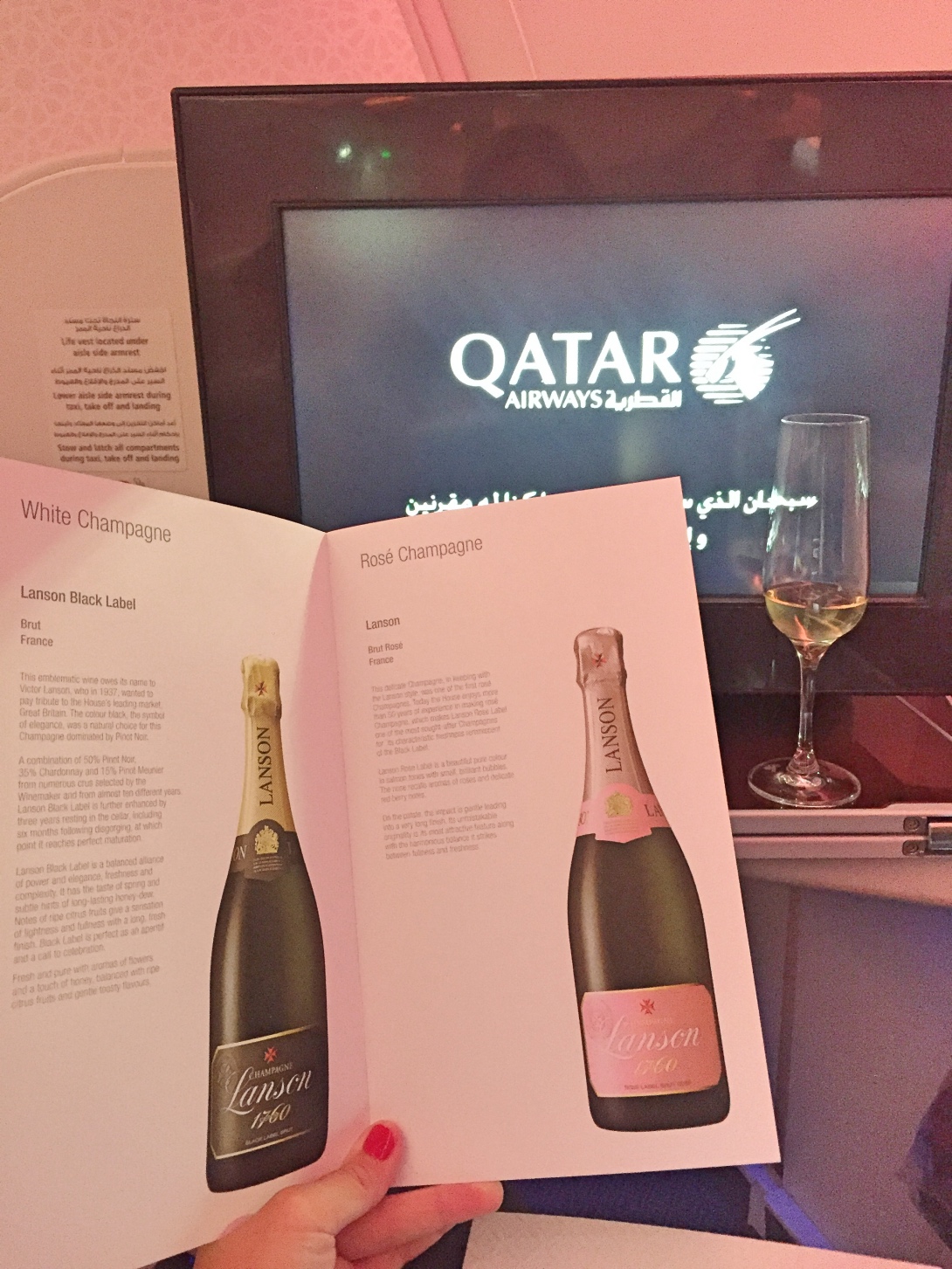 The seat belt is not like a regular seat belt if you have a seat in the Economy class. This was a really sturdy and powerful seat belt. I call it "catapult belt" 😉 Because the seat is adjusted so that you sit a little bit turned to the right, not quite straight forward so this seat belt is installed if anything happens and you won´t be thrown into the window.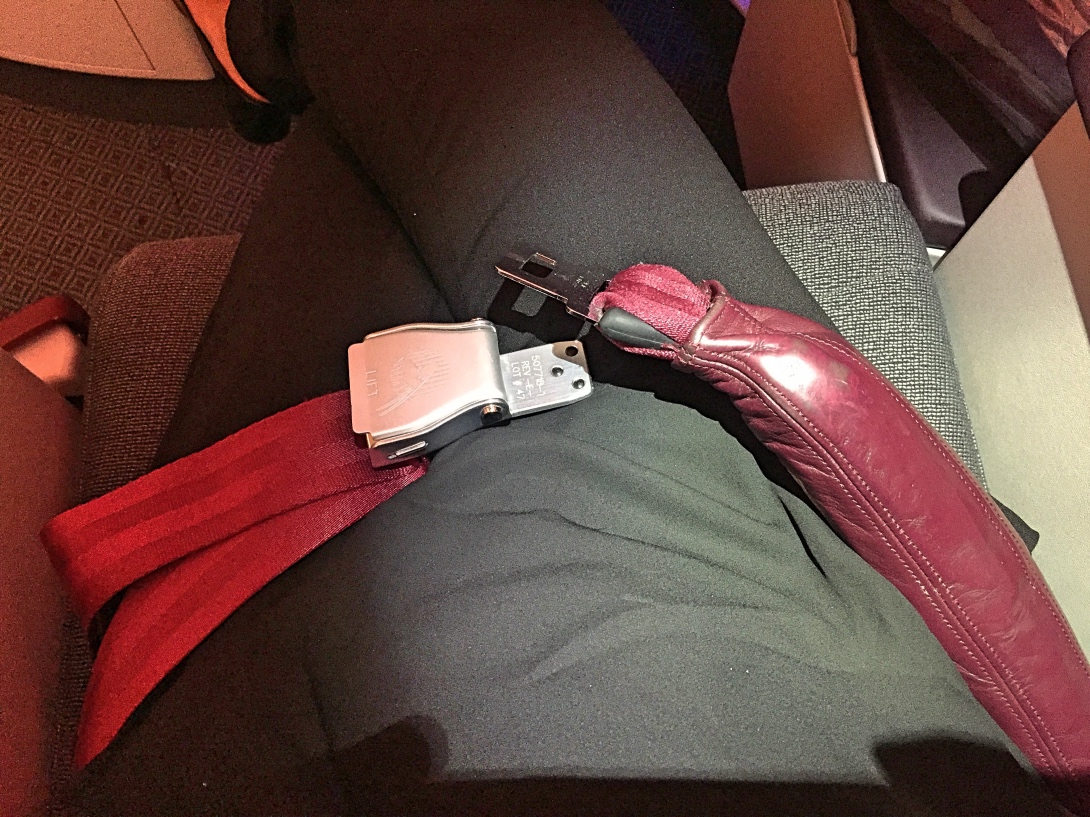 I´m a person who likes to push all buttons I see. As you can see below, there are lots of buttons for the seat where you can adjust how much or little you want. You can regulate both the chair, the backrest, and the footrest. In addition, there are different positions for when you want to sleep, eat or for takeoff and landing. Well, you can see me going up and down in that chair for a while to "inspect" that all the buttons work properly 😉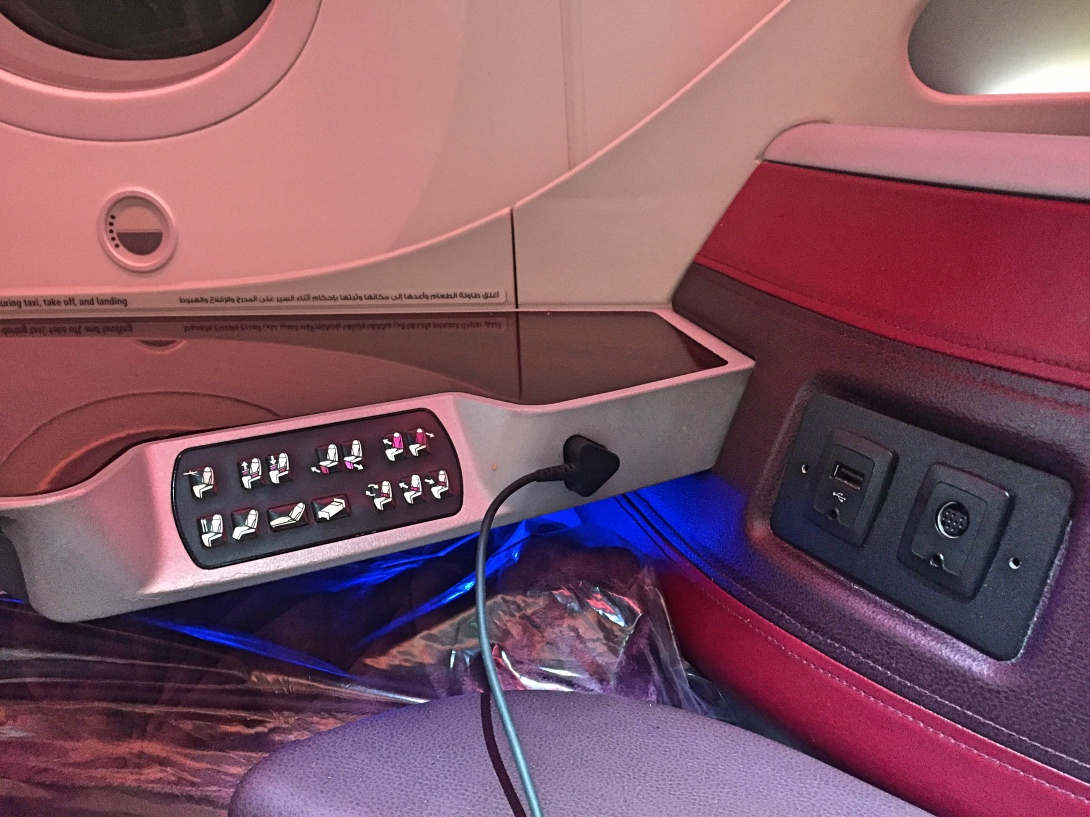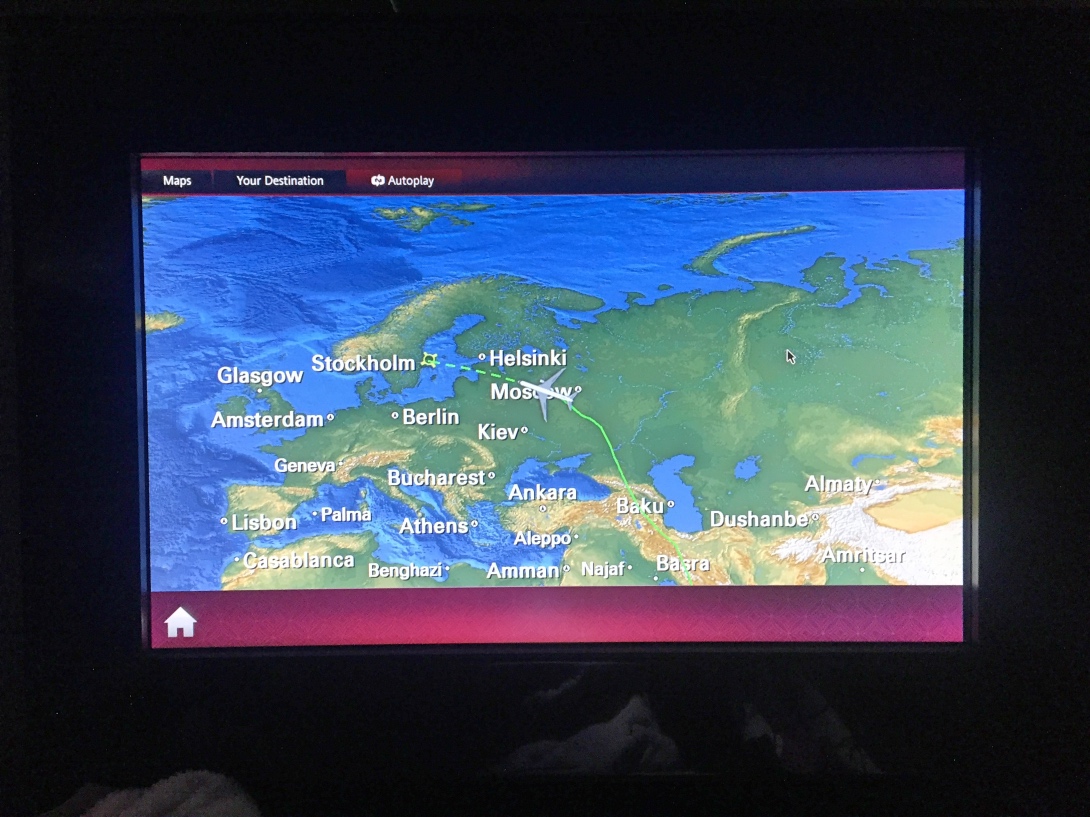 The Cabin
I like that the cabin are illuminated in pink and purple colors during boarding and just before landning in Business Class. It gives me a calm and harmonious feeling.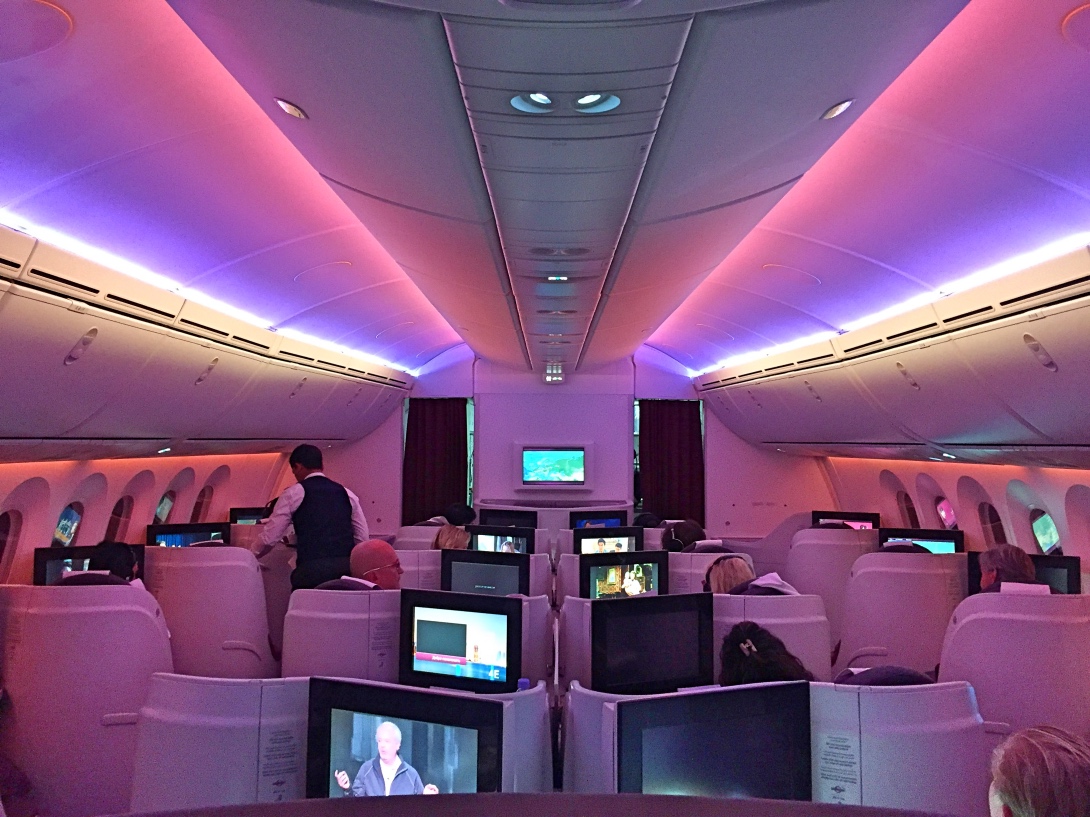 Also, the Qatar Airways Dreamliner's toilets are well-stocked with Rituals products. Rituals are my favorite brand and next to the handle there are lots of toothbrushes and razors for men too. A large window is placed here and the entire toilet was very spacious indeed. There was really plenty of space in here!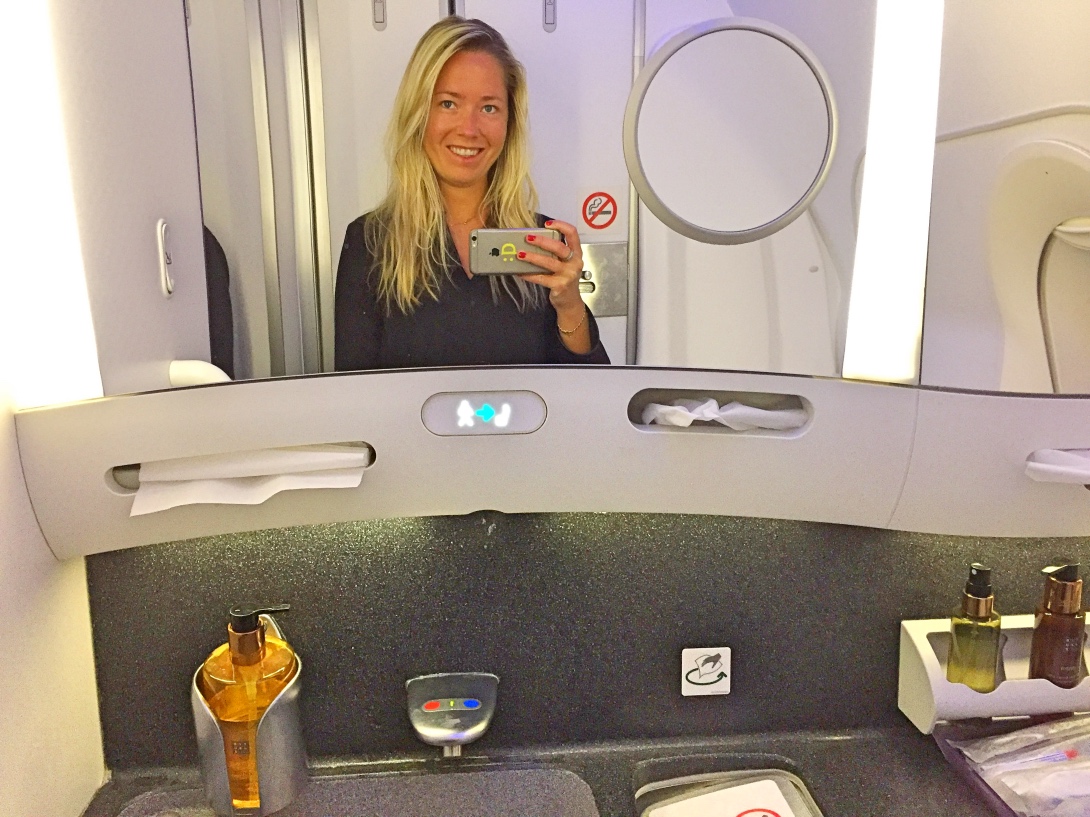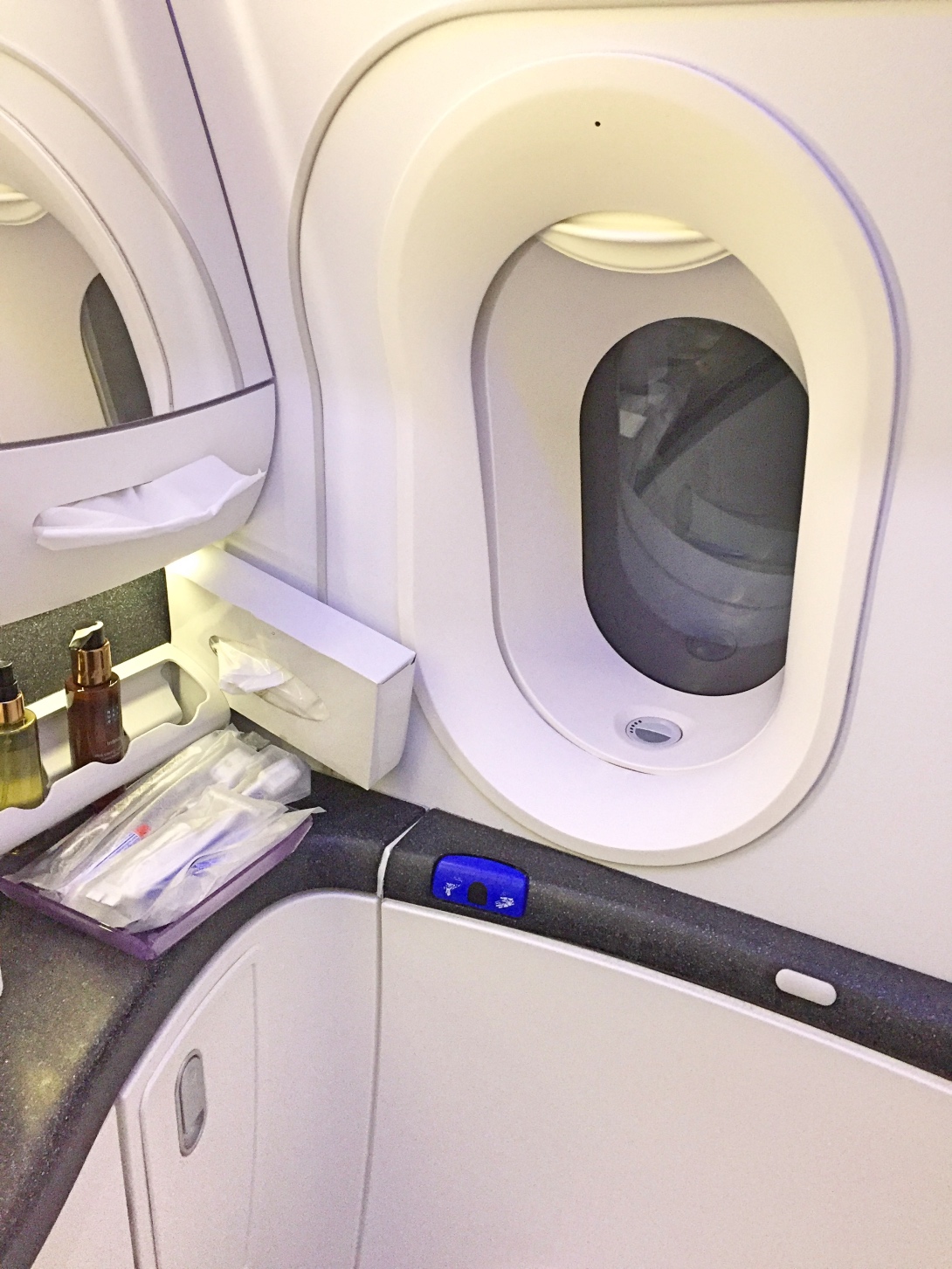 Evaluation:
Because it was a night flight and I had already flown for 10 hours, I was so tired that I slept all the way home to Stockholm after takeoff. In the morning breakfast was served but I was too tired to wake up to it but it´s good for you to know that food was served on this flight even though I did not choose to have my breakfast 😉
The flight attendants are incredibly nice and lovely due to they also introduced themselves as I boarded. They took good care of me and made sure I was treated well in my seat. I had to be the easiest passenger they had this flight because I only wanted to sleep after 2 glasses of champagne 🙂 They asked if they would wake me up for breakfast, but I said no and they allowed me to sleep until we landed. Really nice!
Traveling with Qatar Airways in Business Class is an experience! I understand that they are a 5 star airline because everything feels very luxurious when I'm sitting here and traveling with them. Everything from the seat, the service to what is included, and also the big screen and windows make me not notice the other passengers, which I think is nice. I can really recommend flying with Qatar Airways!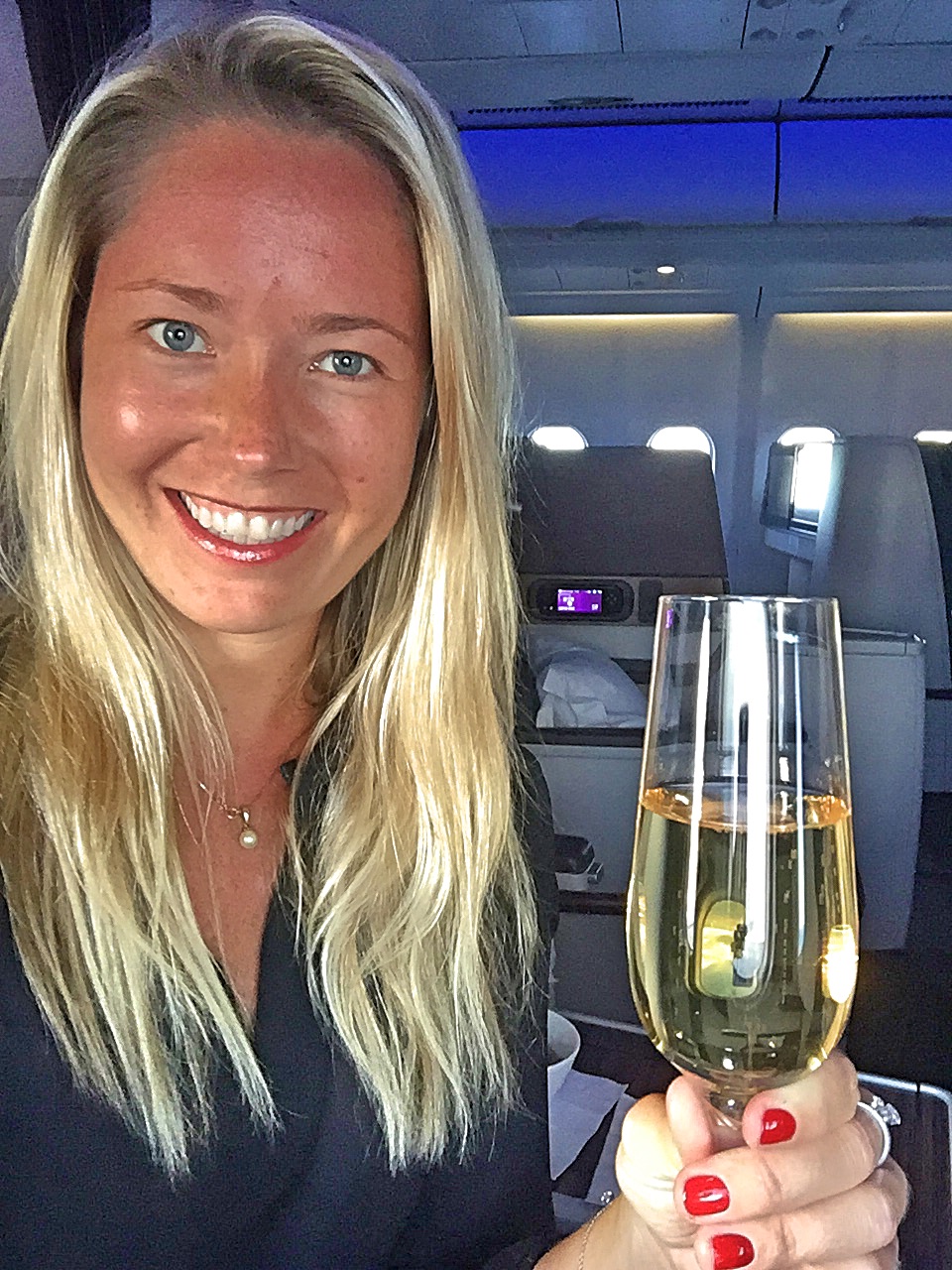 Have you traveled with Qatar Airways in their Dreamliner, what was your experience?
Follow my adventures at Instagram here, Facebook here or at Bloglovin here 🙂
Happy Travels!
//Charlotte