In advertising collaboration with Hotel J. 
Staycation at Hotel J in Nacka Strand, Stockholm
Hotel J in Nacka Strand is located close to the sea, with one foot in Stockholm's beautiful archipelago and the other in Stockholm's metropolitan pulse. This hotel is an easily accessible oasis in the middle between the big city and the archipelago and here I stayed with a light and airy Scandinavian style with fantastic views of Stockholm's harbor entrance from the fourth floor.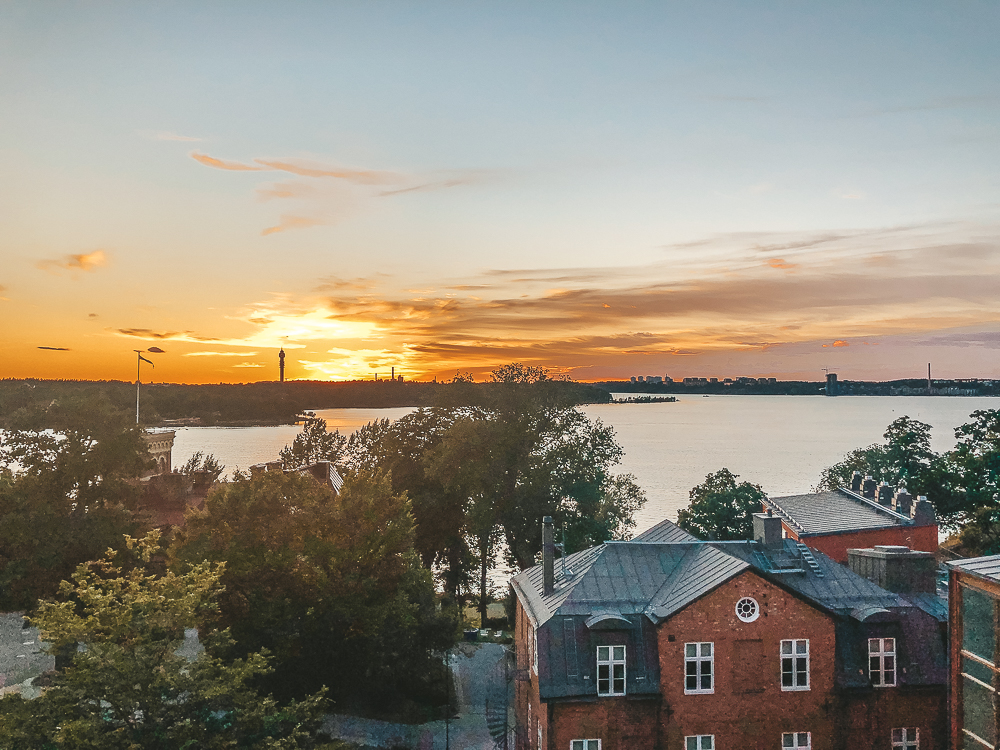 Hotel J i Nacka
Hotel J in Nacka is a modern and really fresh hotel that is decorated with archipelago style in both furniture and details. It feels like you have ended up in a Newport catalog, a style that I love and really like, so this hotel suited me perfectly! You could say that the hotel is a modern archipelago experience in Stockholm 🙂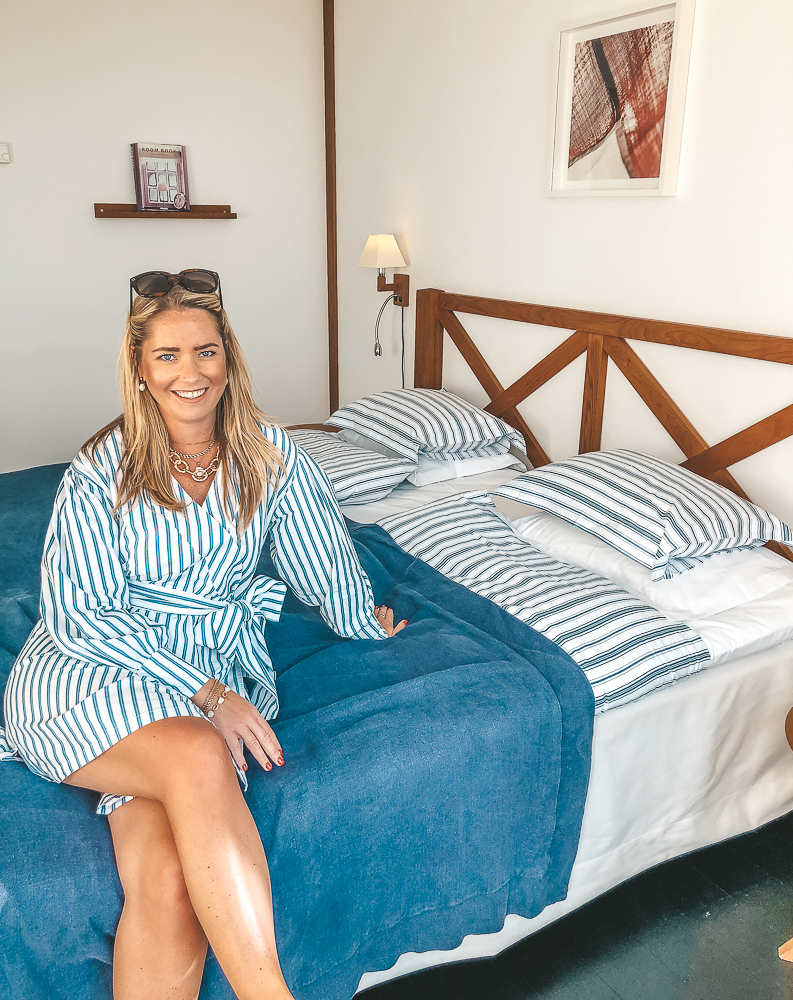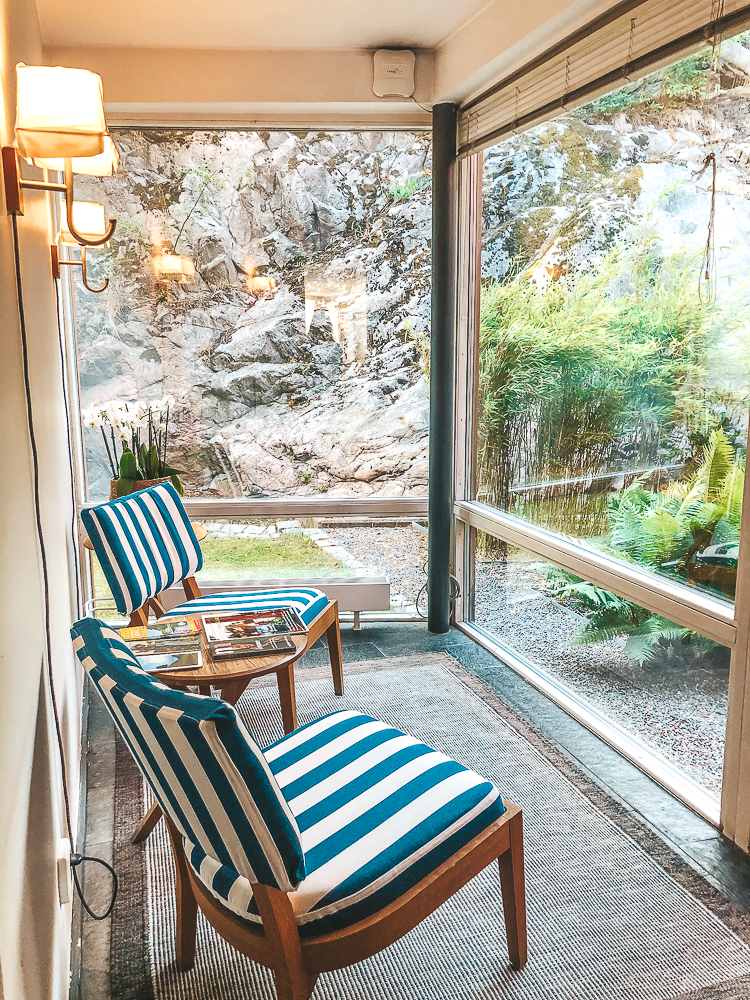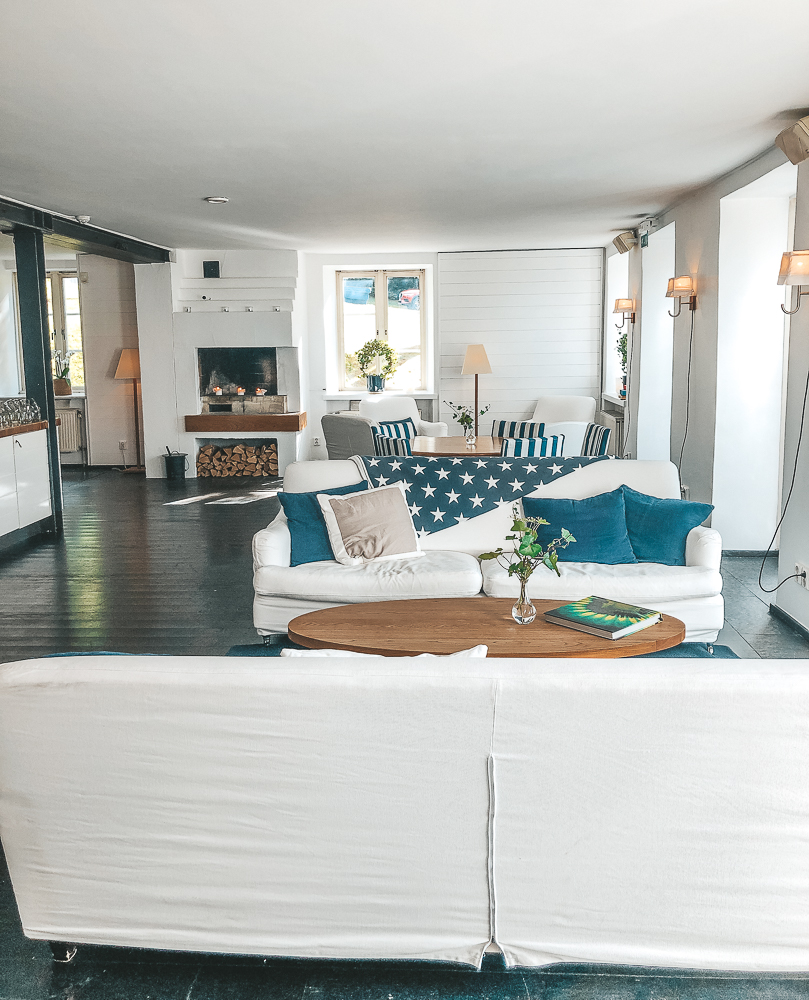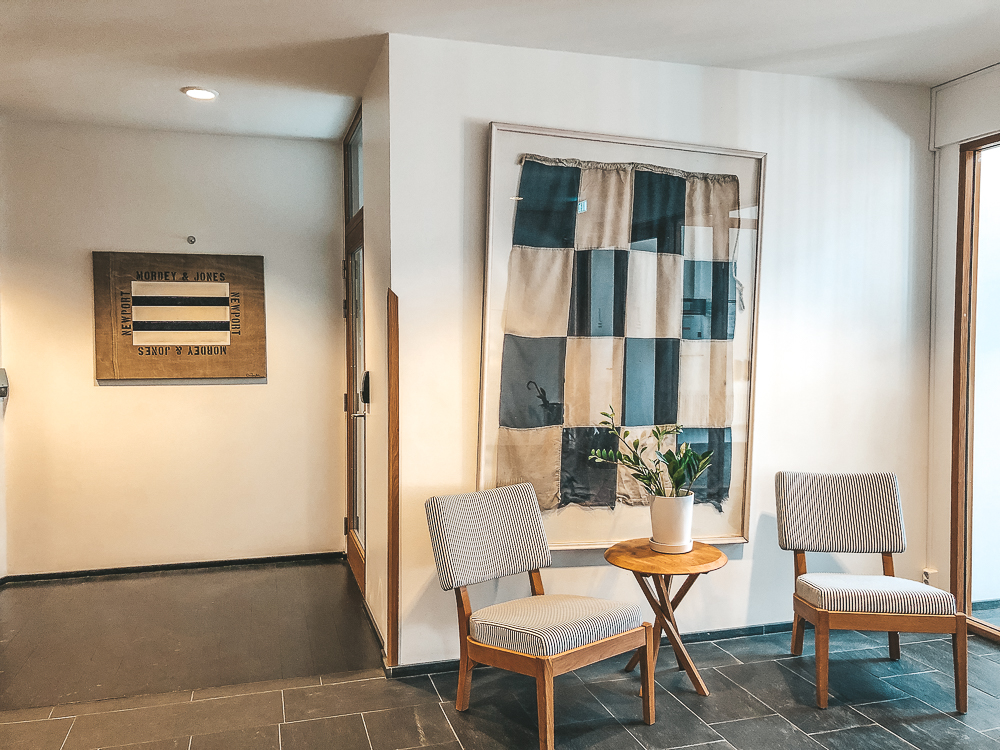 Hotel J offers many activities close to nature and the sea and whether you are looking for a romantic summer week with your love, a family holiday with the children or a relaxed week with friends, Hotel J in Nacka has something for you, I can promise you that 🙂
Our room
We stayed in room 464 in the house behind the reception. You can live partly in the main building where you check in, in a side building next to the main building and also in a separate large, red house a few meters behind the main building and that was where we stayed. We had a balcony with a magical sea view that you didn't want to leave, a fresh bathroom and very comfortable beds.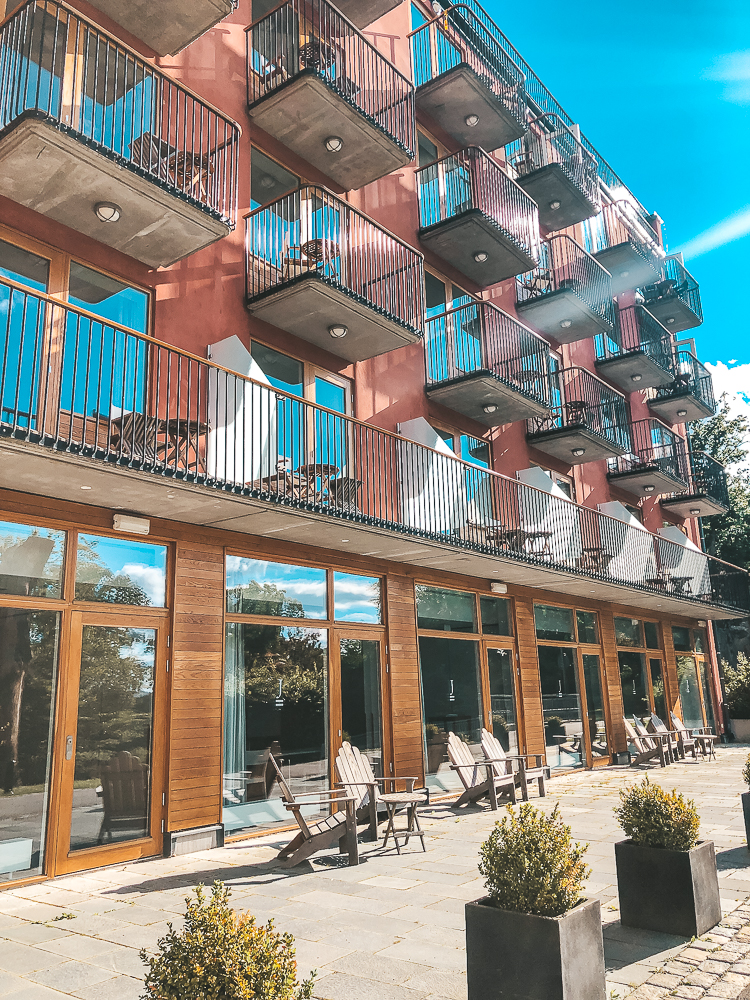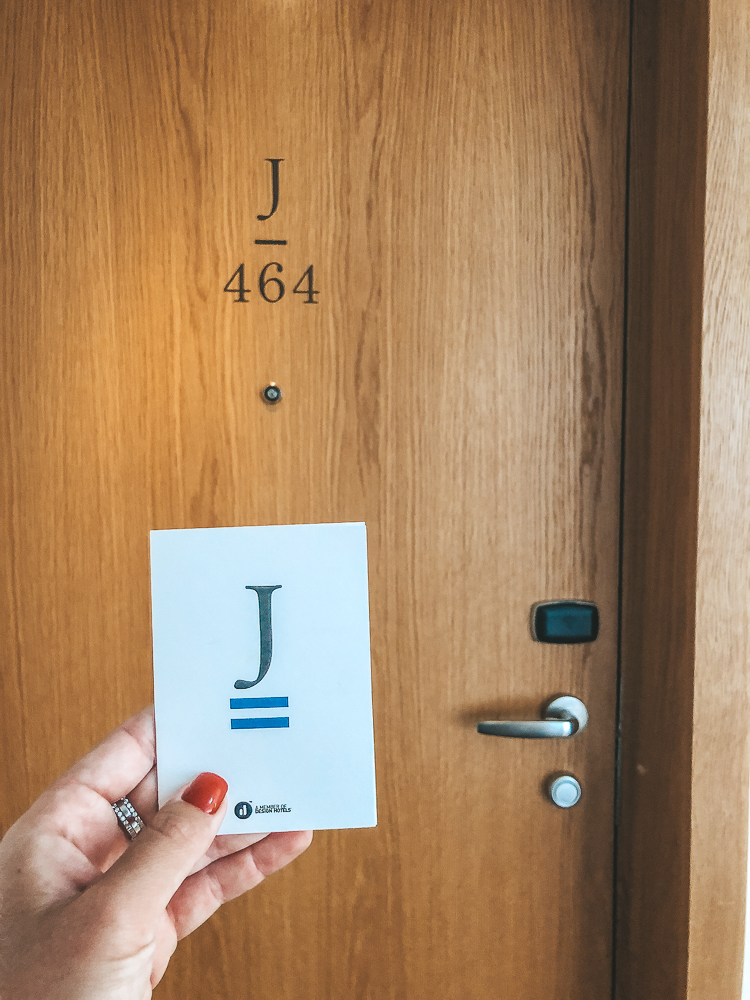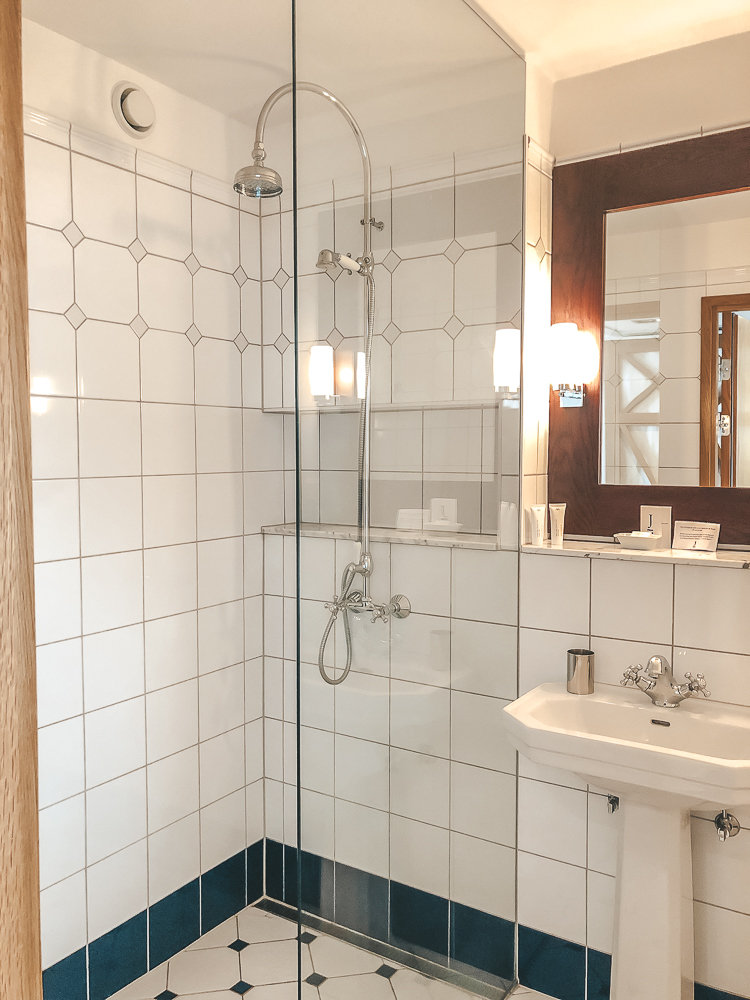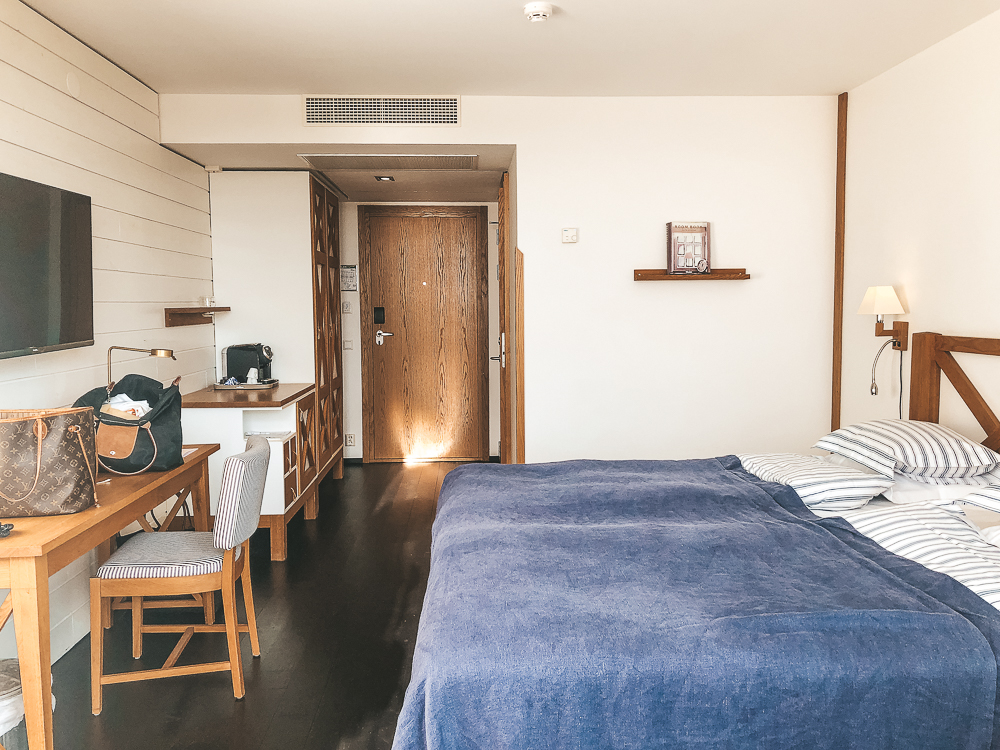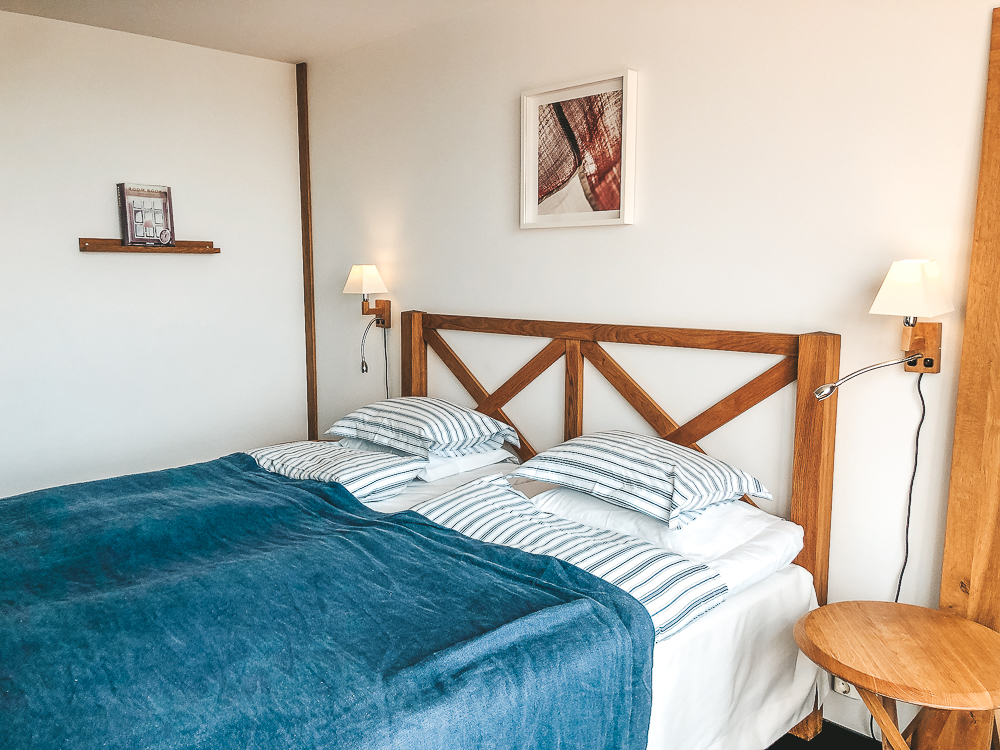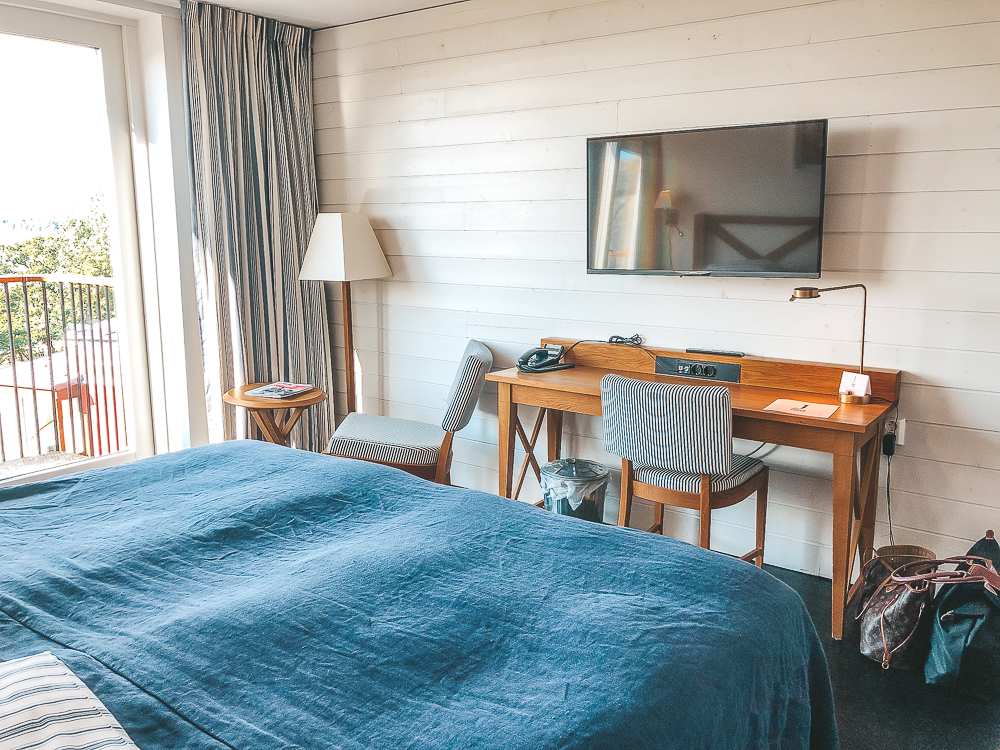 There were both slippers and bathrobes in the room, a minibar and a small sitting area consisting of a really nice armchair and a small table and a desk under the TV for those who might want to work for a while.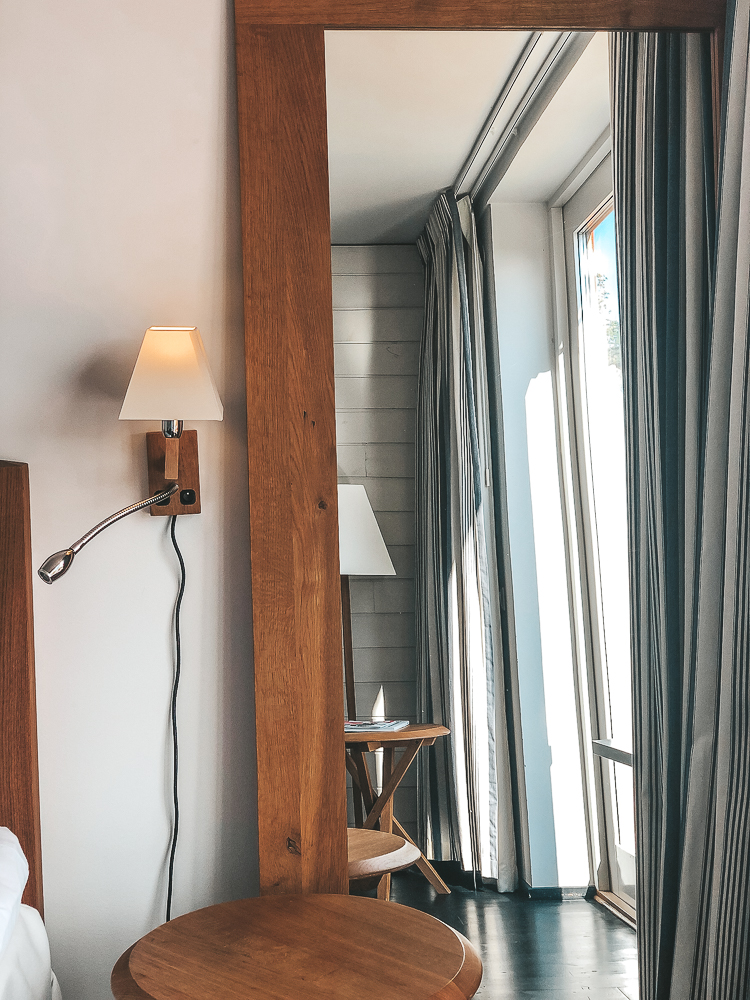 Surroundings
Hotel j in Nacka has its own bathing jetty that you can swim from as a hotel guest, but unfortunately the water was a little too cold for me to swim, but it is located just below the hotel. From here you can also walk along the water, a small promenade to get to the hotel restaurant, Restaurant J which is located right on the water, about 5 minutes from the hotel itself.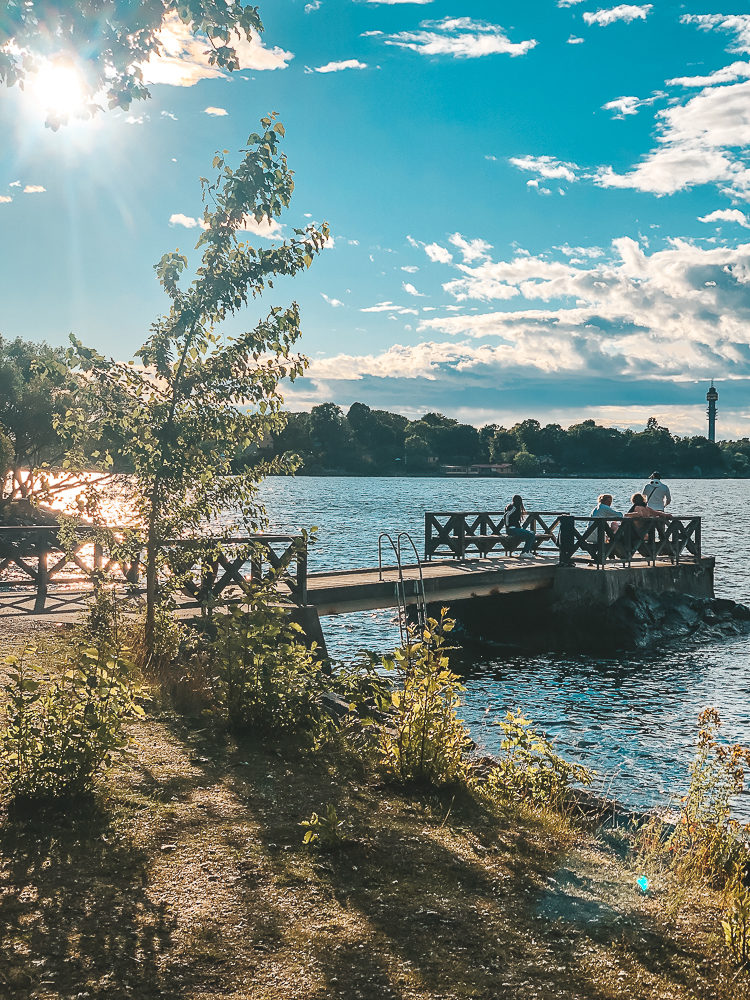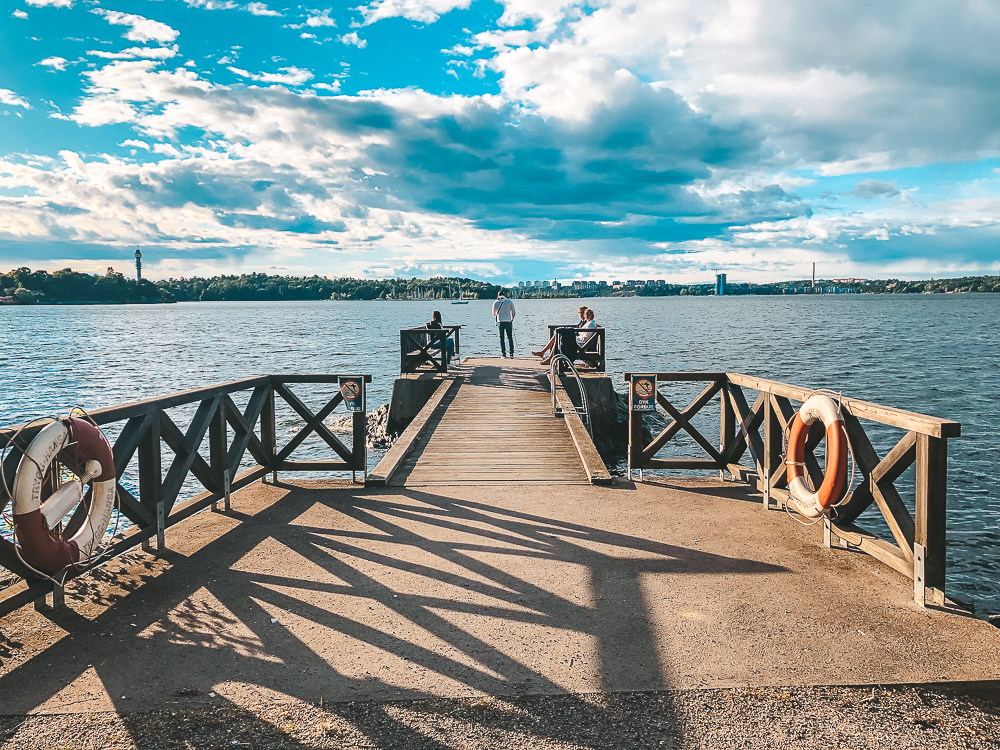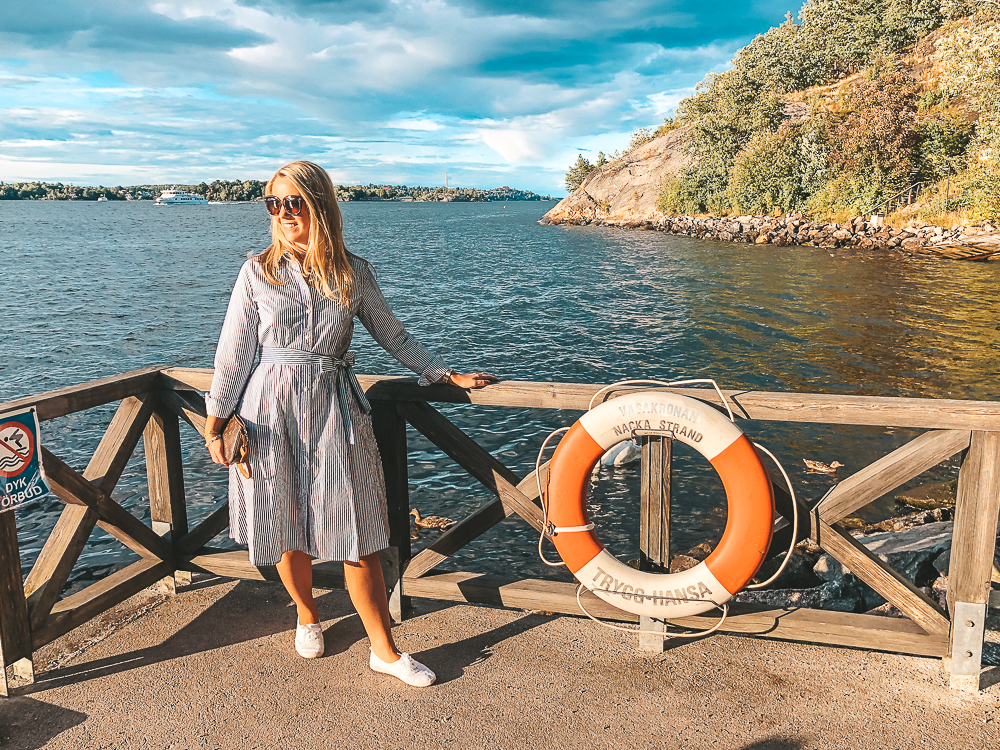 I have eaten dinner at restaurant J many times but have never really understood where exactly the hotel has been until now. That said, it's about a 5 minute walk if you come in by boat from the city and are a bit hidden among large bushes and trees, maybe that's why I haven't thought about it before but now you know (for those of you who didn't know before) 🙂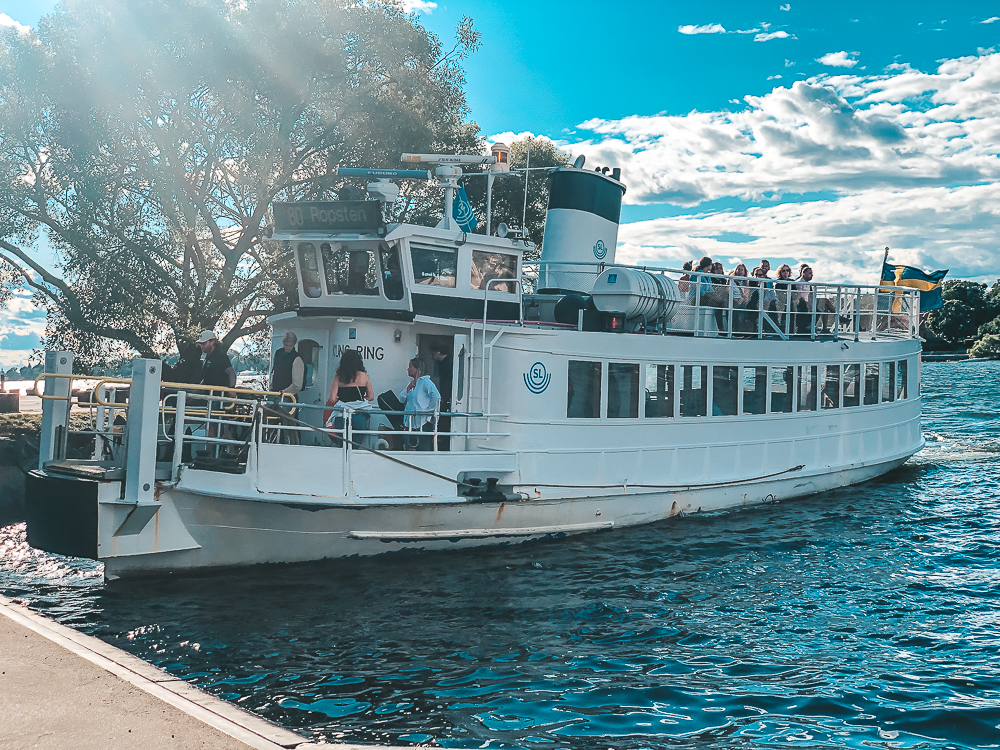 Dinner at Restaurang J
We chose to have a pre-drink at restaurant J before the dinner itself and we did so in the sun looking out over the sea and all the people who came and went with the boats. It is really charming to sit here by the water and just relax and watch people (I think) and from here you are part of Stockholm's most beautiful sunset from Restaurant J. It was incredibly magically beautiful this evening! A really lovely summer evening I must say 🙂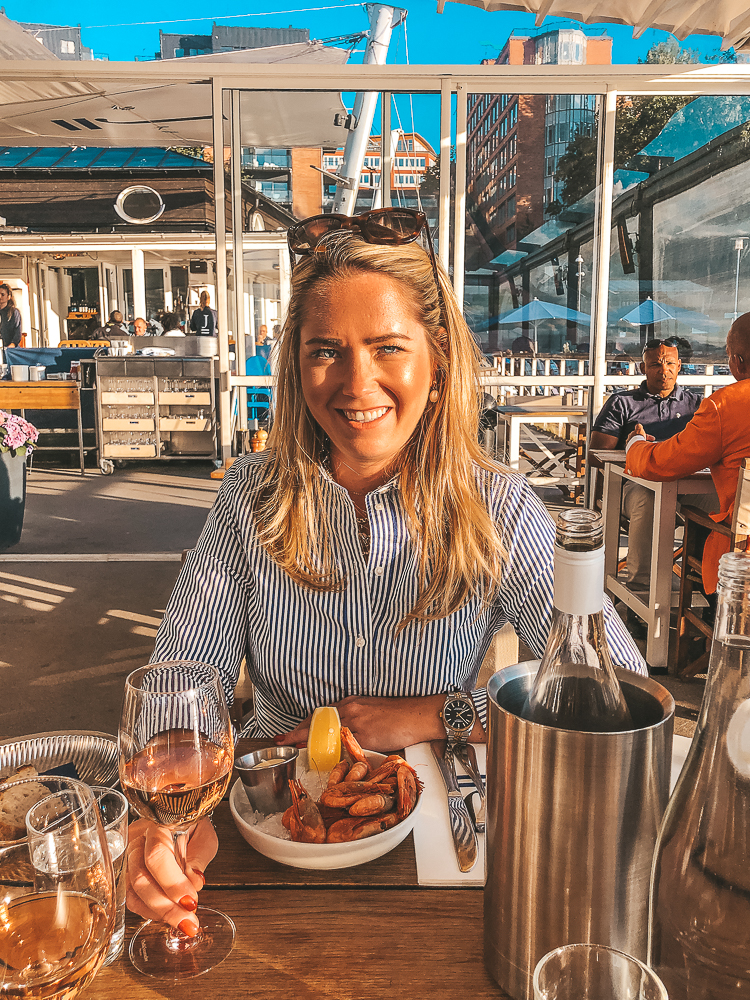 We started with smoked shrimp and then we had a burger that were really good! After dinner we went back to the hotel and had a glass of wine in the bar which was open at the reception and there was a really nice atmosphere there so I can really recommend sitting here on the evening twig and have something to drink before it's time to go to bed.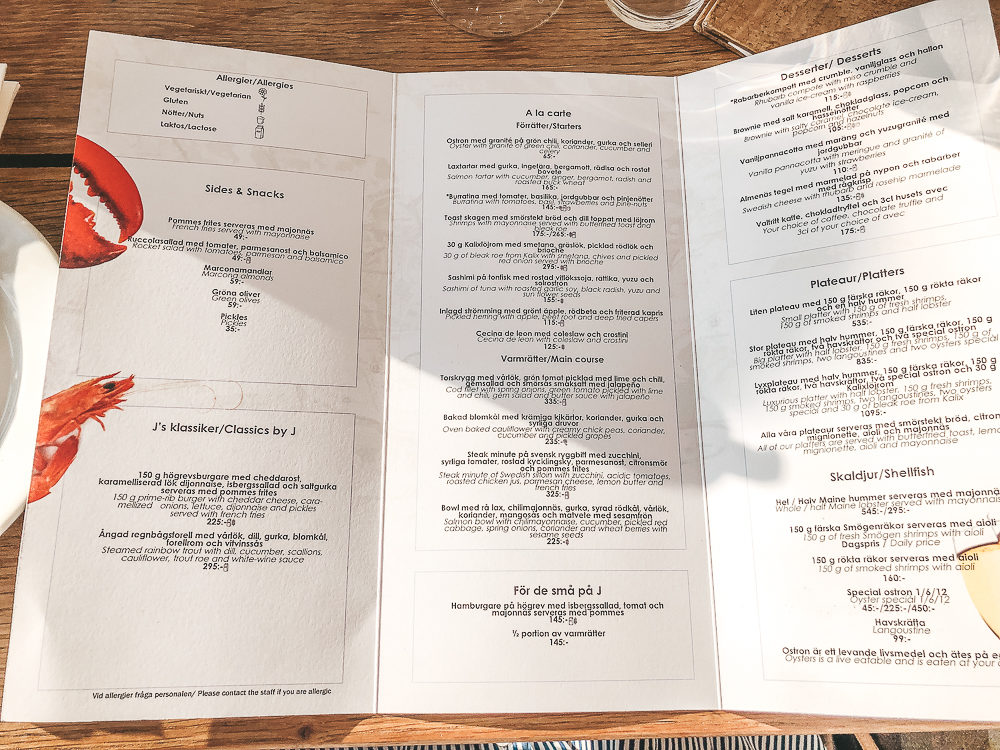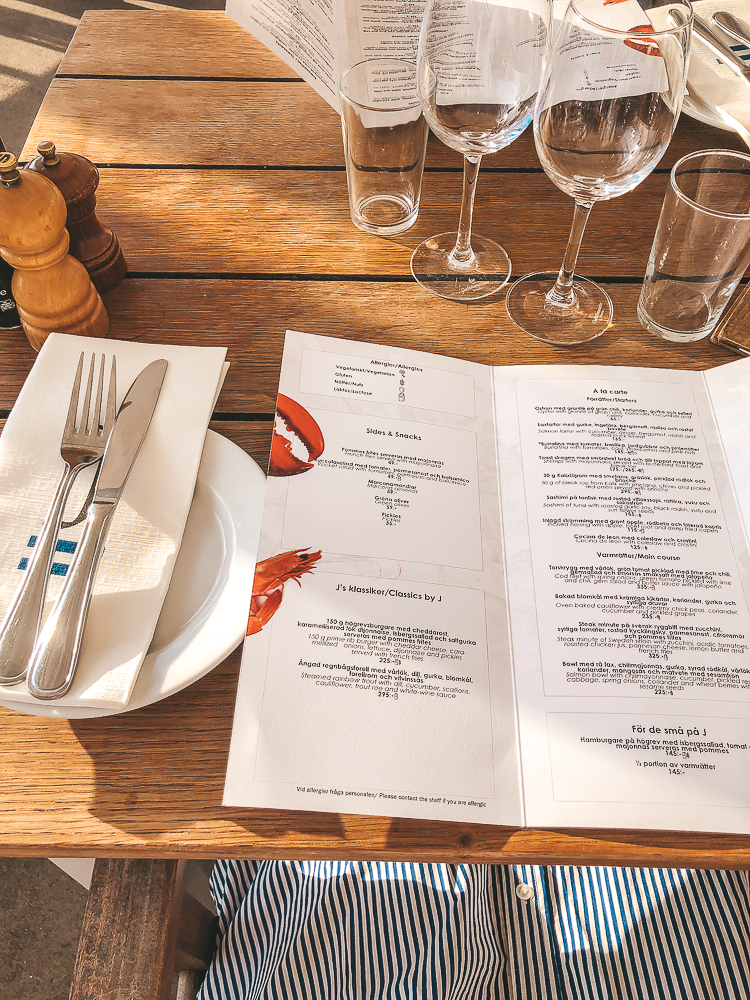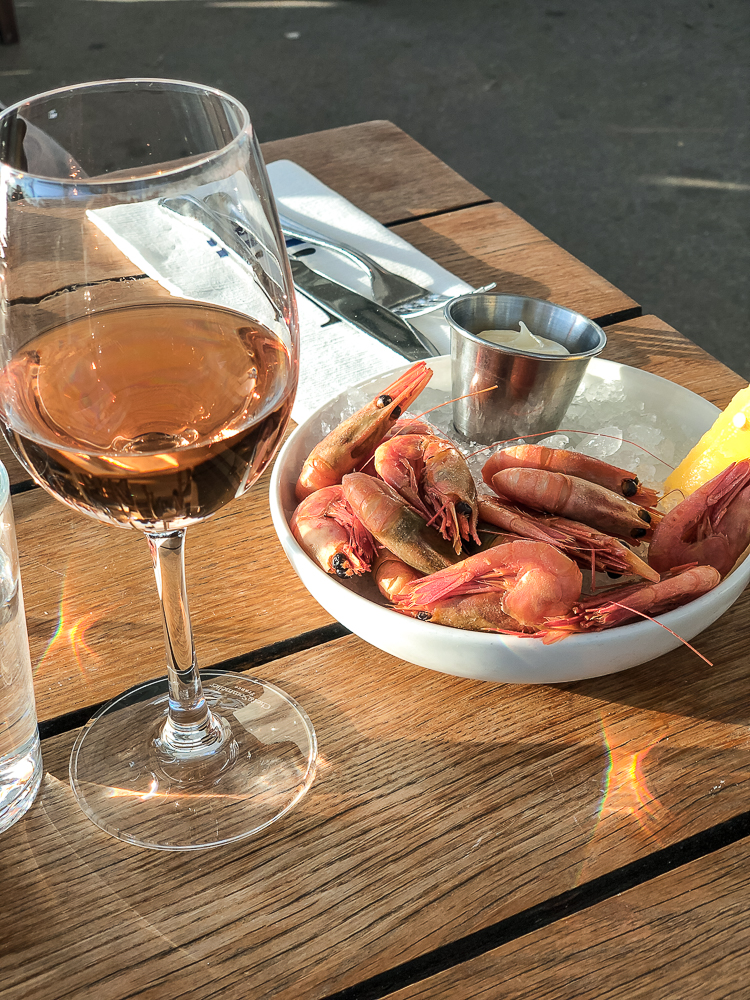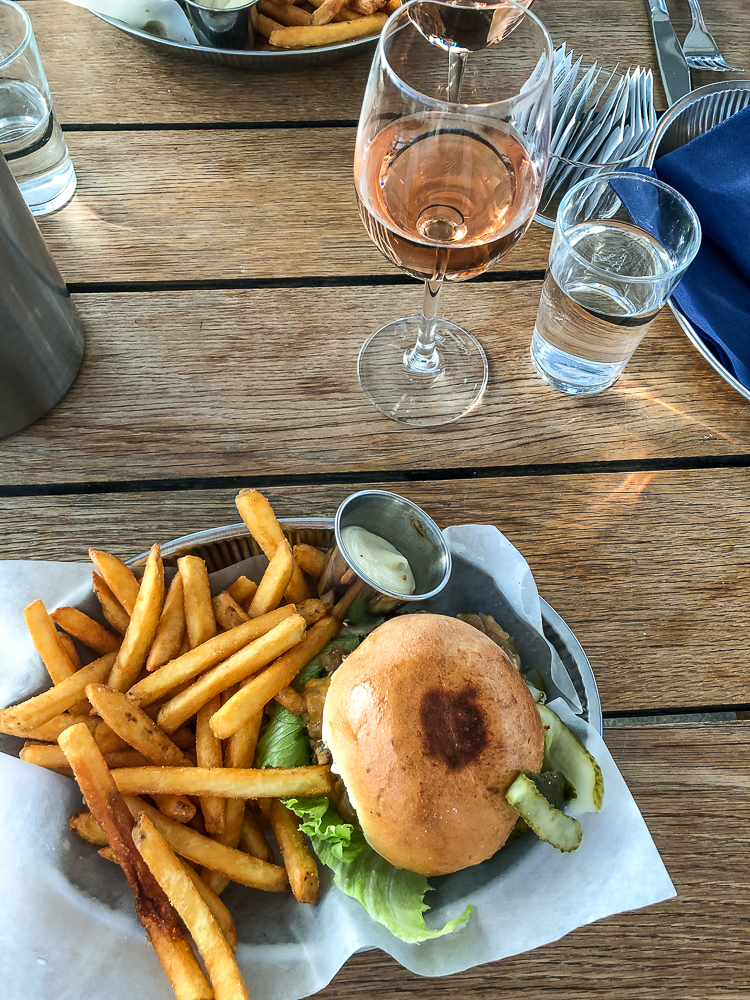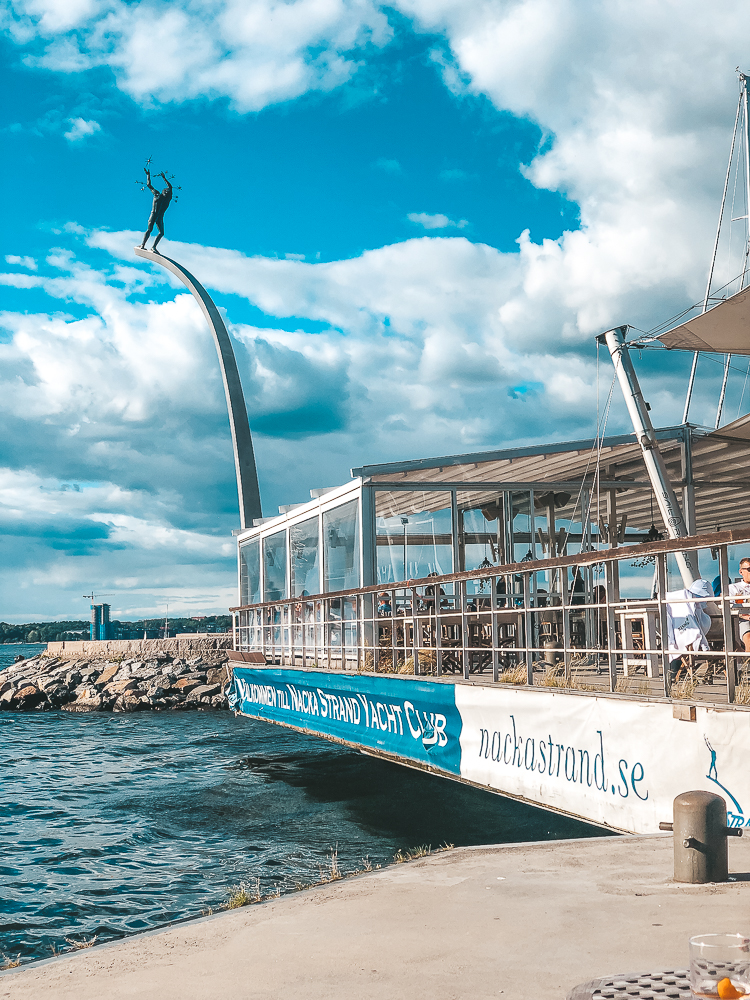 Breakfast in Tornvillan
Breakfast is included and taken in Tornvillan which is a brick building right next to the hotel itself. I have to say that this was the best breakfast I have eaten of all the hotels I have had staycations at this summer! My God, how good it was and I, who is otherwise not so fond of breakfast, took several rounds of the food as it was offered delicious yogurt, homemade pancakes, freshly squeezed juice not to mention the scrambled eggs which were incredibly good! All the food here at breakfast was really done with feeling and love, something I haven't really experienced at any other hotel in Sweden so far.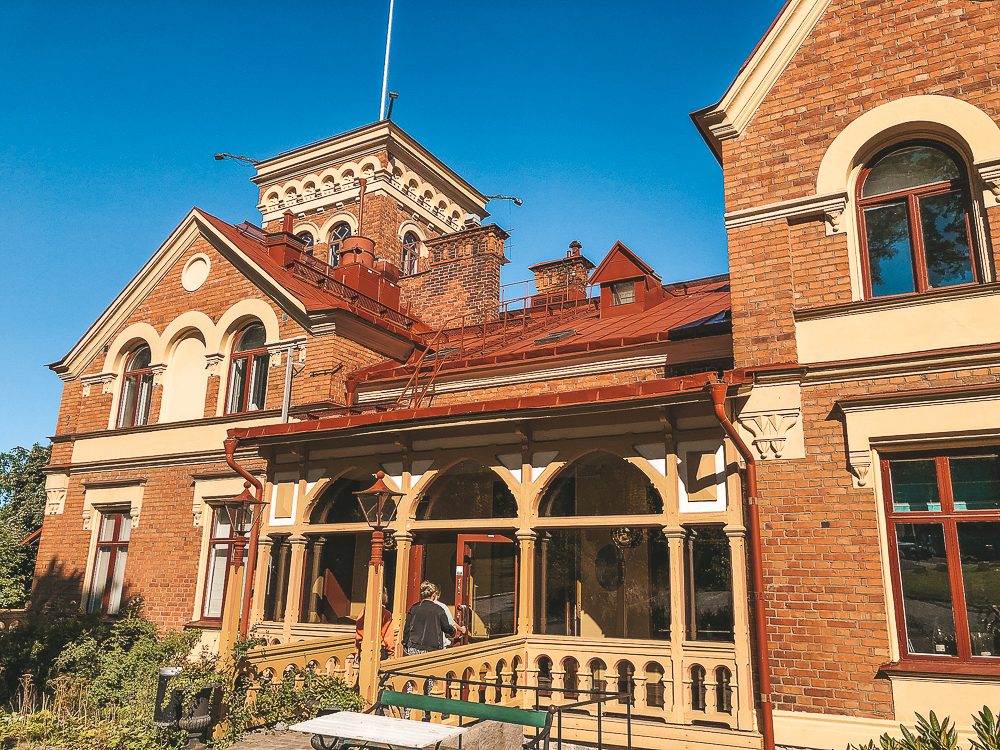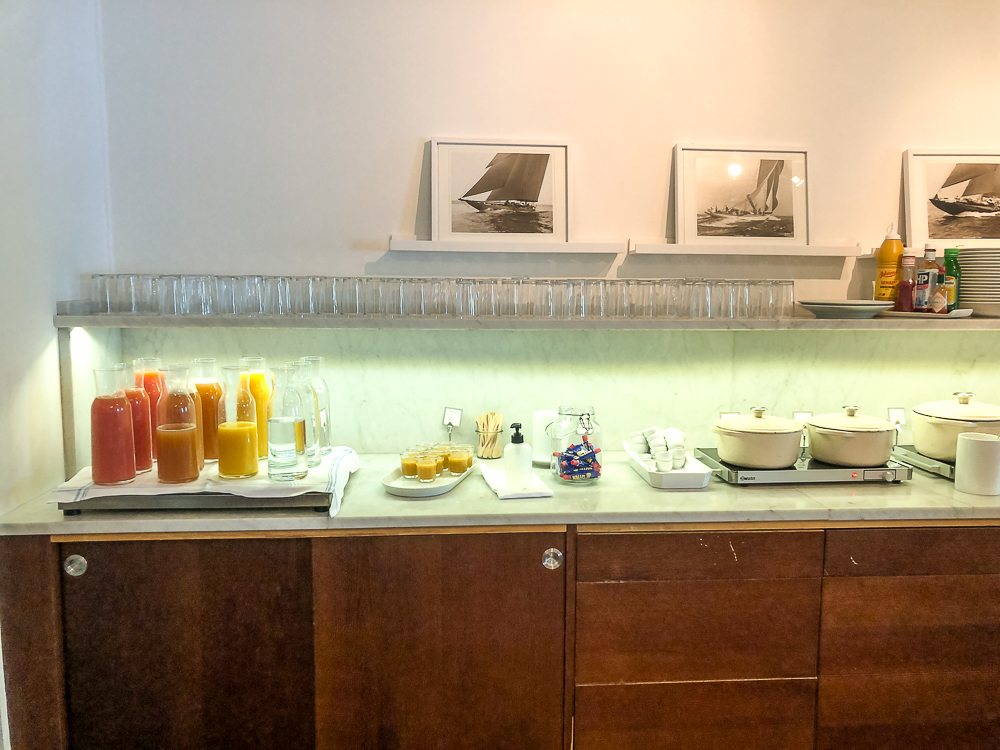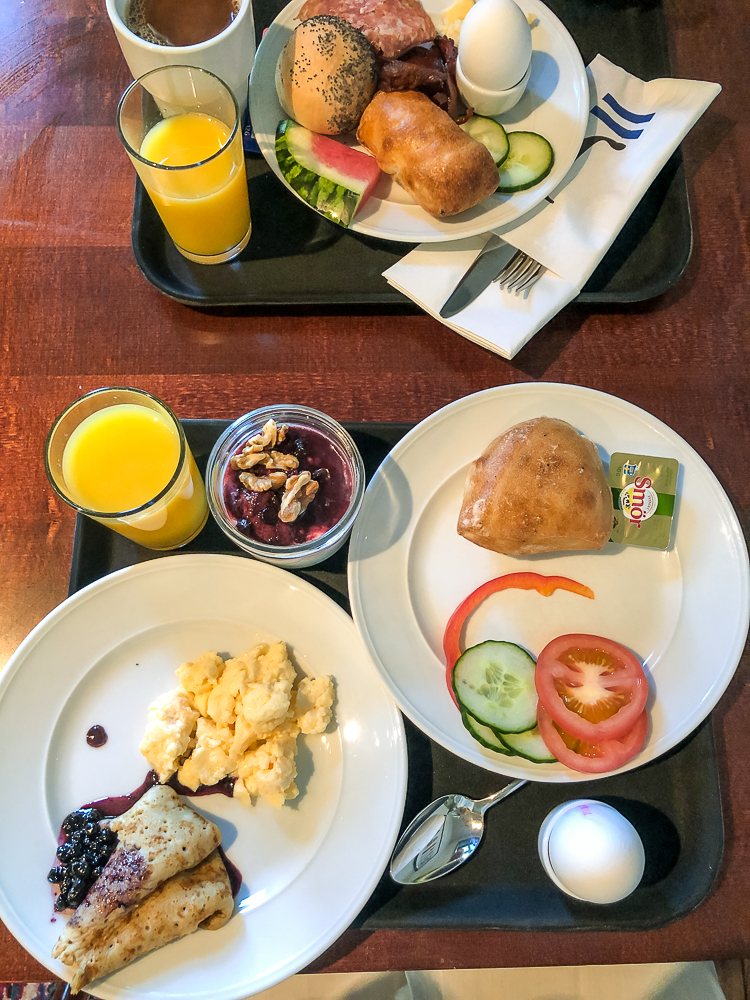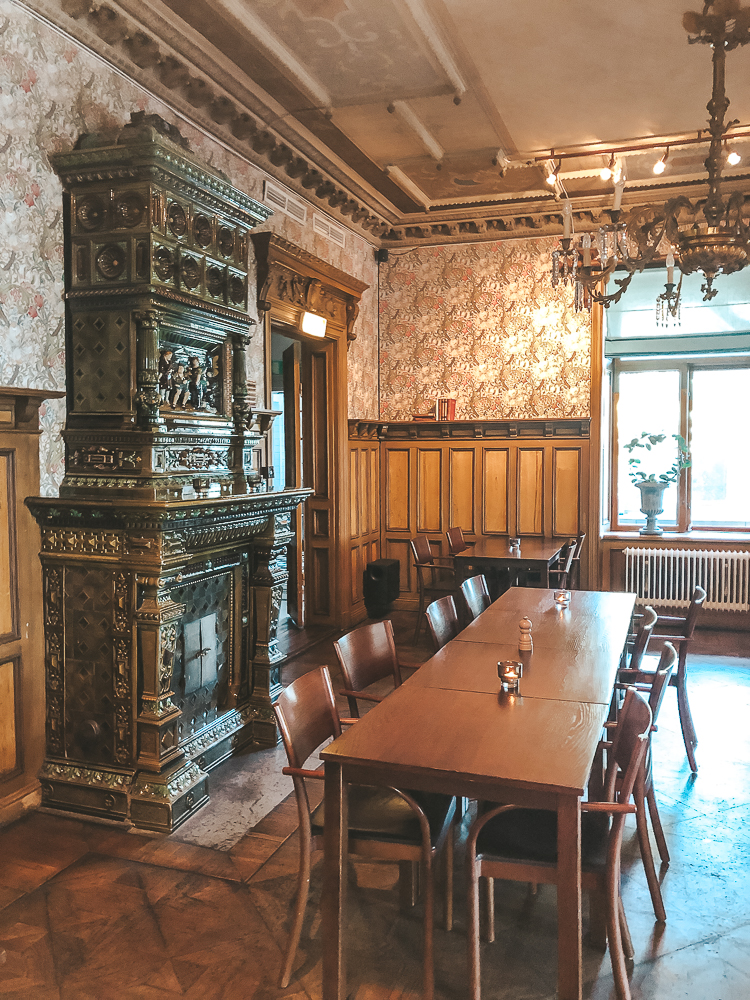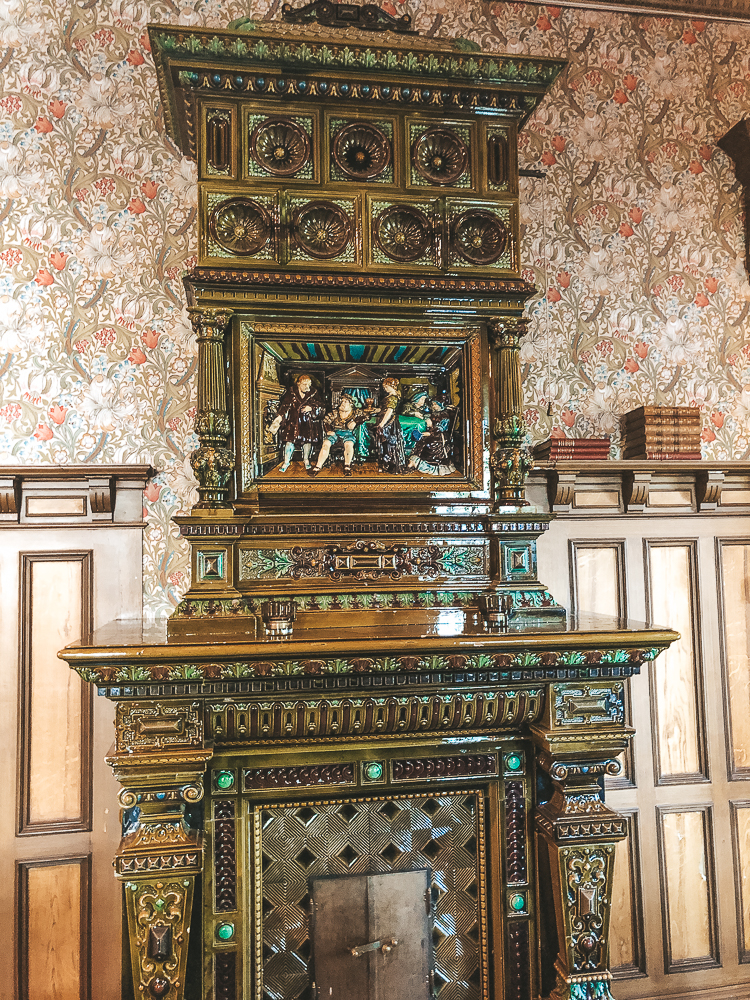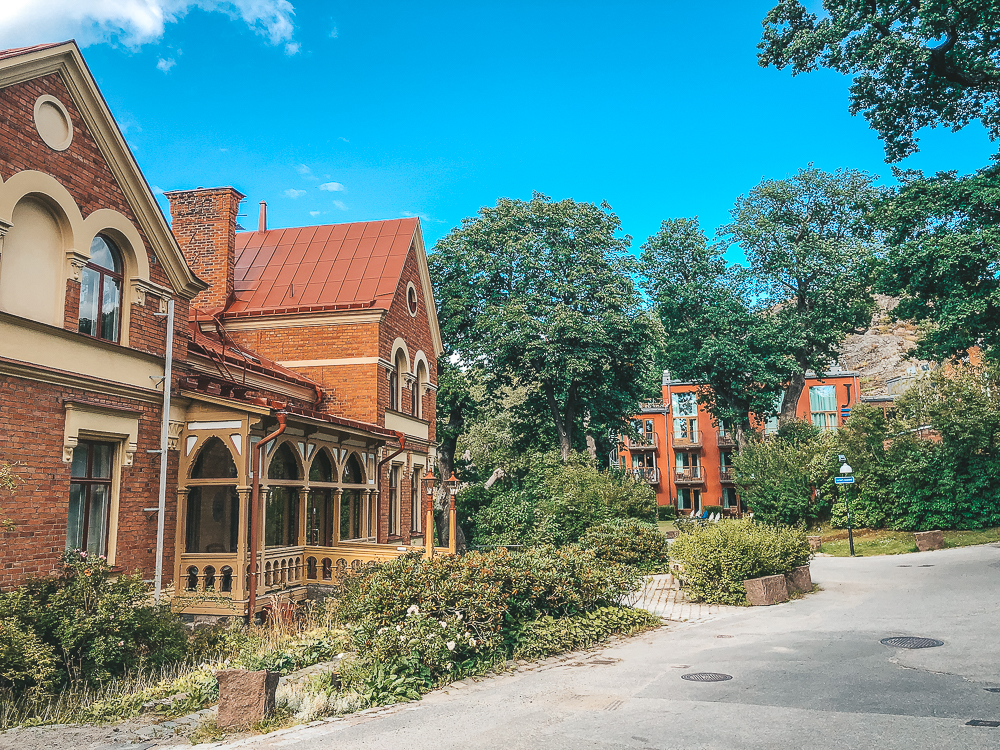 Summary
I was amazed at how big and incredibly nice and fresh it was here at Hotel J in Nacka, because I had no idea so this was really a positive surprise. I like that you can take the boat here from town, which only takes half an hour and still it feels like you have come out in the archipelago.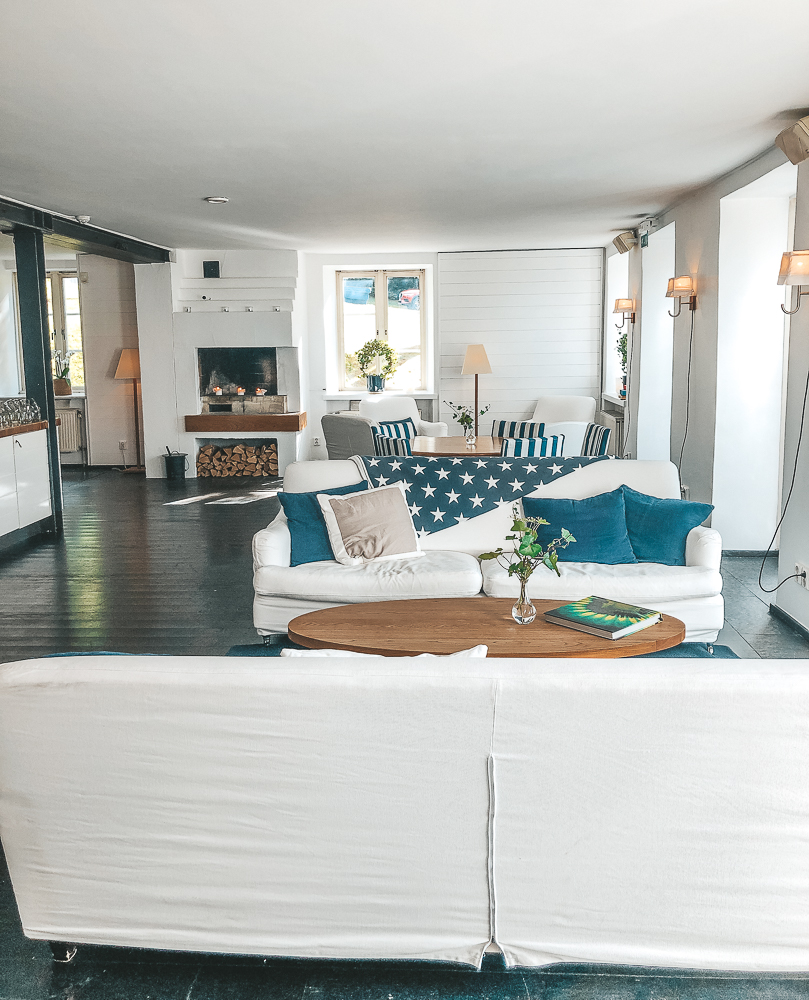 After breakfast, which was really good, we sat for a while in the garden and looked out over the sea and all the archipelago boats that passed and just enjoyed the atmosphere and the surroundings. It was so peaceful and harmonious here, otherwise I always go up to the room after breakfast and digest the food for a while but I would rather sit outside and enjoy the view as I said. It is a very positive rating from me I can say! 😉 So yes, I can really recommend staying here, definitely!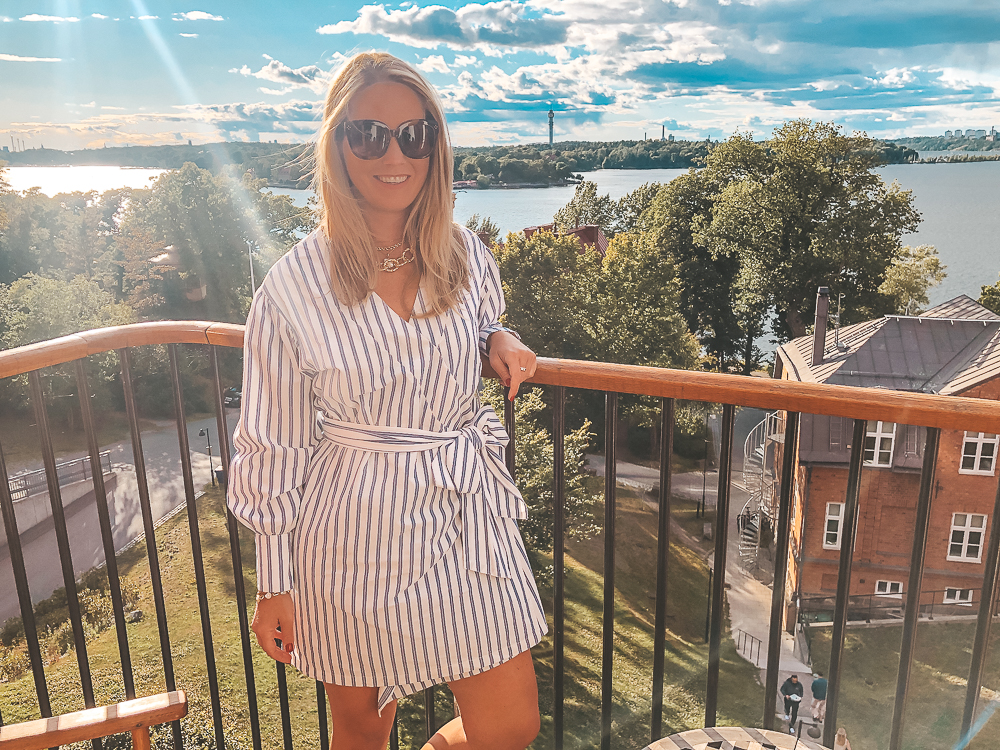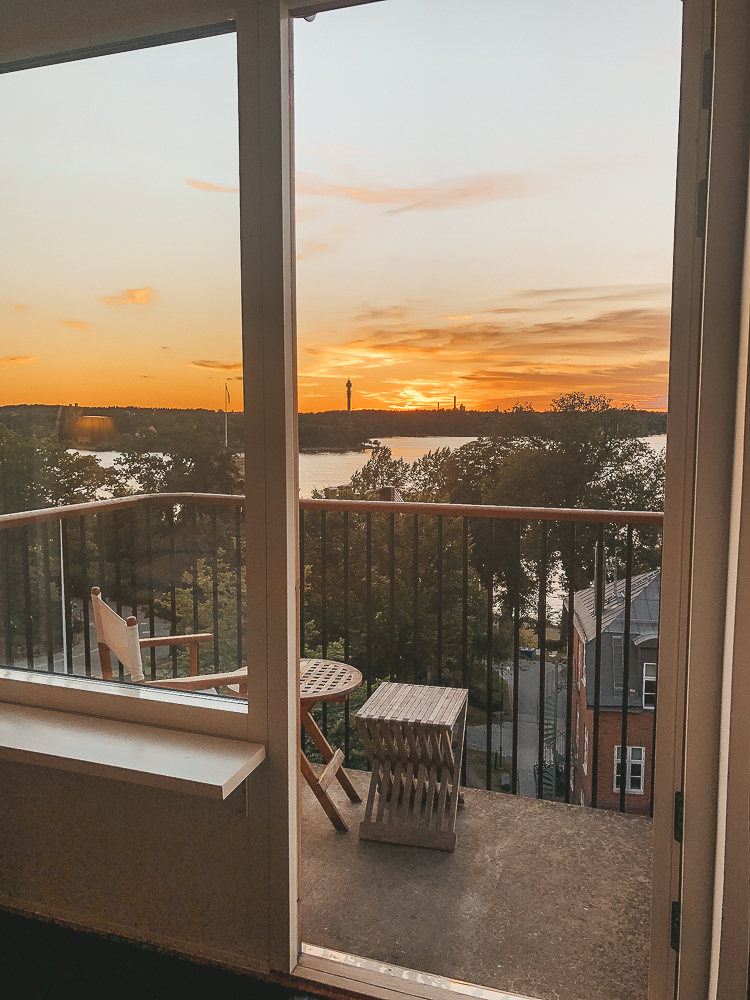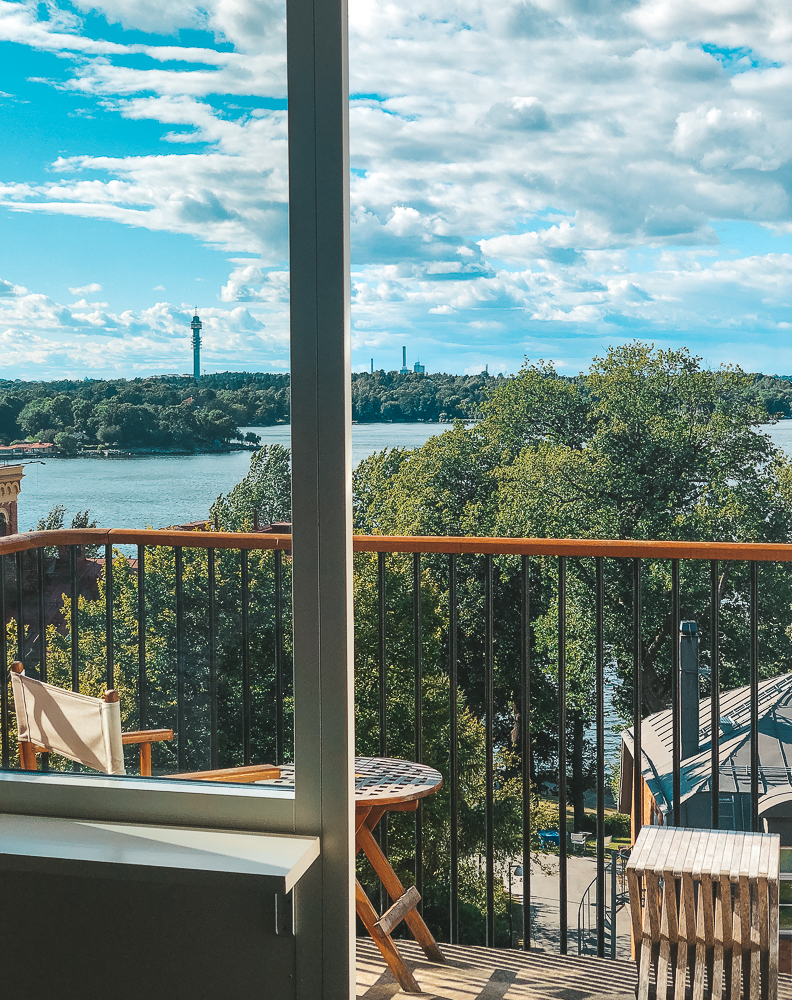 Check out Hotell J´'s summer offers here and I hope you will be as happy with your stay as I am!
Happy Travels!
// Charlotte