In advertising collaboration with Freys hotel. 
Staycation at Freys Hotel, In the middle of Stockholm City
I would like to say that Freys Hotel has Stockholm's best location, centrally located on Norrmalm, in the middle of Stockholm city, opposite the Central Station and around the corner you find shopping, restaurants, theaters, museums and a wide range of the capital's entertainment. You can reach the Central Station and the City Terminal in a few minutes' walk, and Arlanda Express is opposite the hotel. The central location makes Freys Hotel a perfect starting point for your Stockholm stay.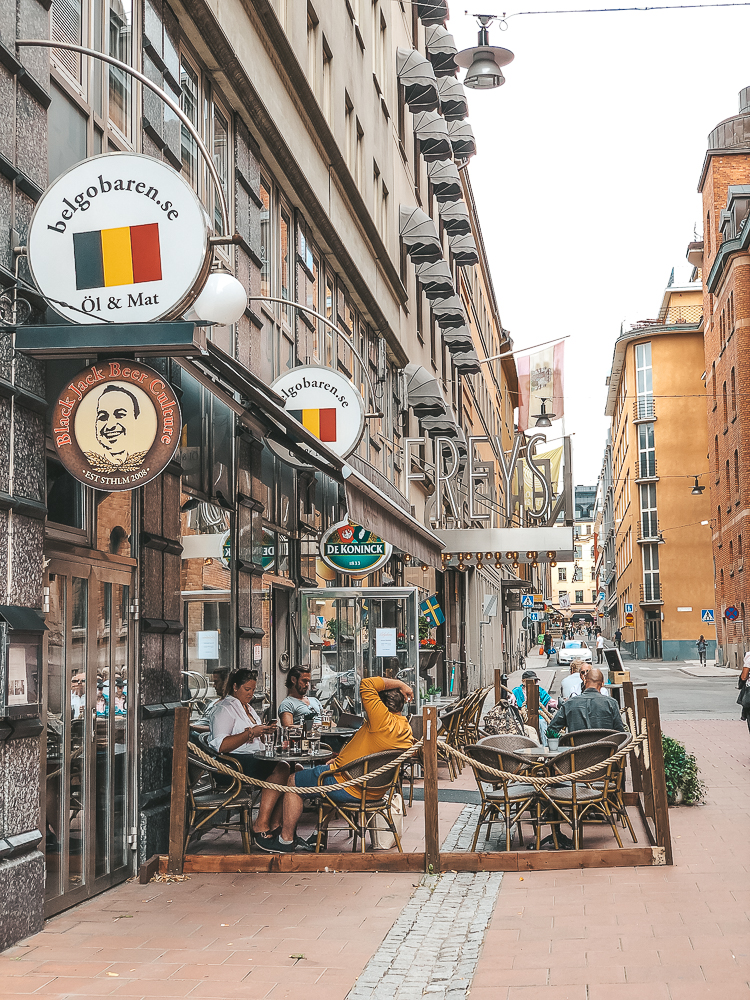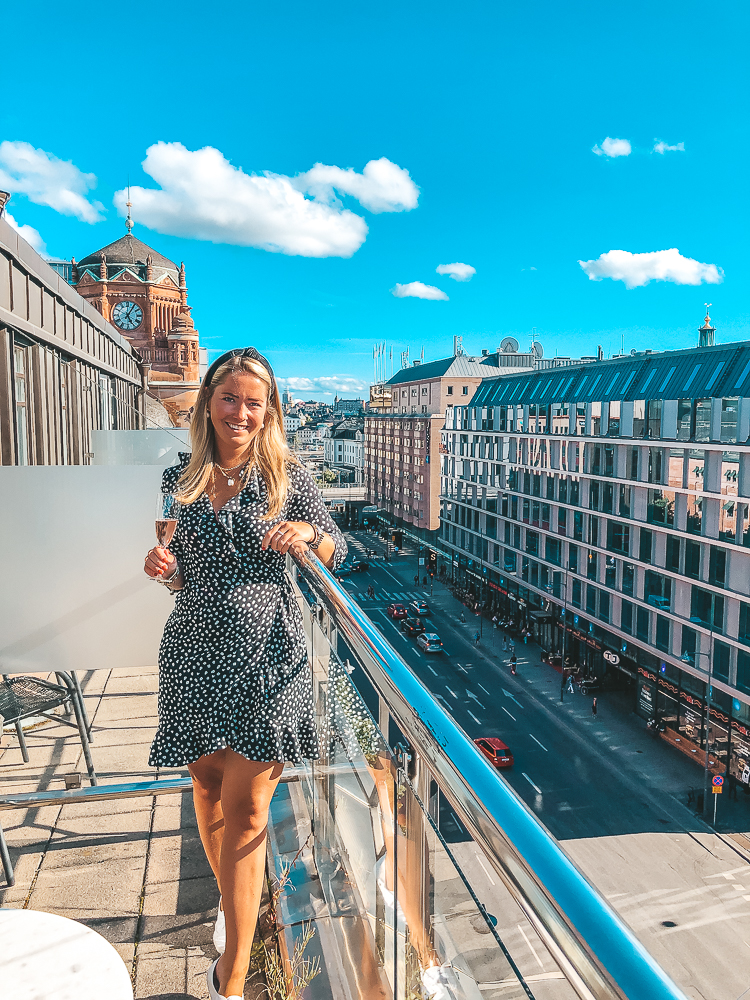 Freys hotel
Freys Hotel is a charming family-run hotel that stands firmly and are surrounded by large hotel chains on Vasagatan. Opposite you will find Arlanda Express, just a two-minute walk from the hotel, with 127 individually designed hotel rooms and nine unique meeting rooms. Freys is one of Stockholm's oldest brands and has a rich history filled with exciting events and interesting stories. The company name comes from the powerful and wise horse Frey who won the hugely attention-grabbing distance race between Stockholm and Jönköping in 1895.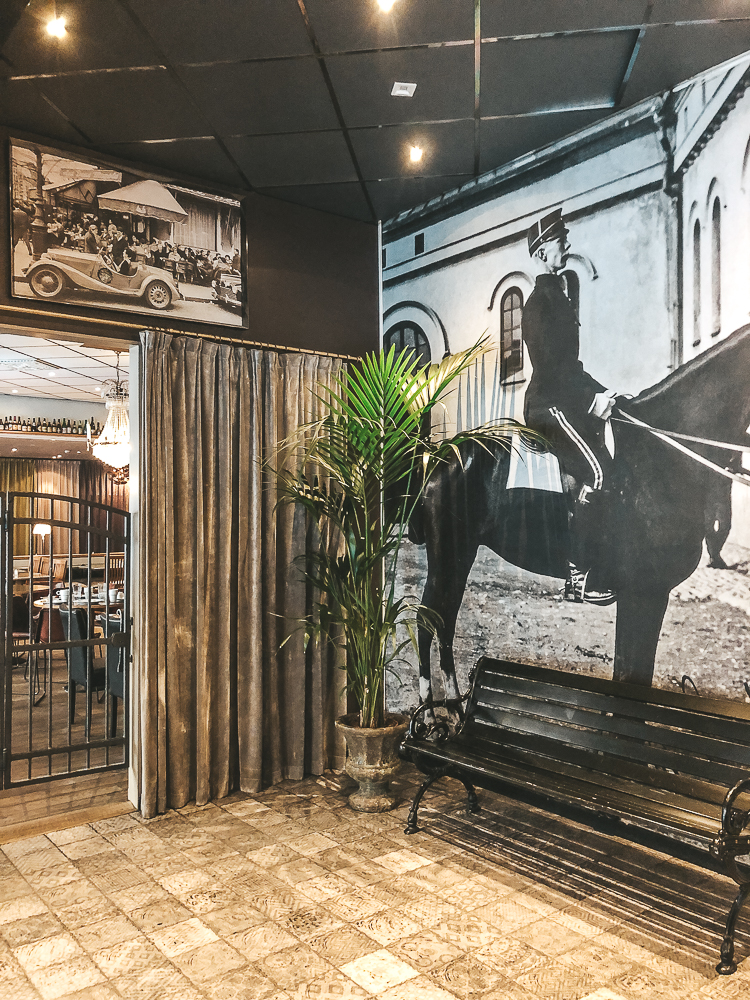 Freys hotel offers a warm and cozy environment and does everything to make you as a guest feel at home, and I really did! The rooms face either the courtyard, a quiet street or Vasagatan. Breakfast and wifi are always included and in selected rooms it is possible to check in with your dog, which is so good! 🙂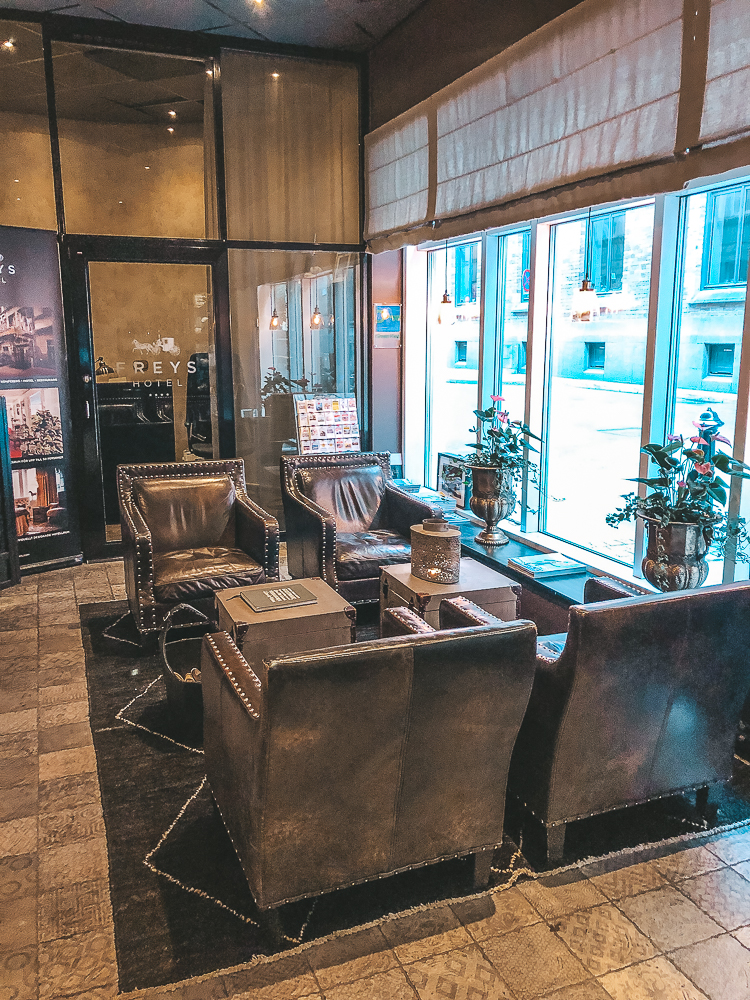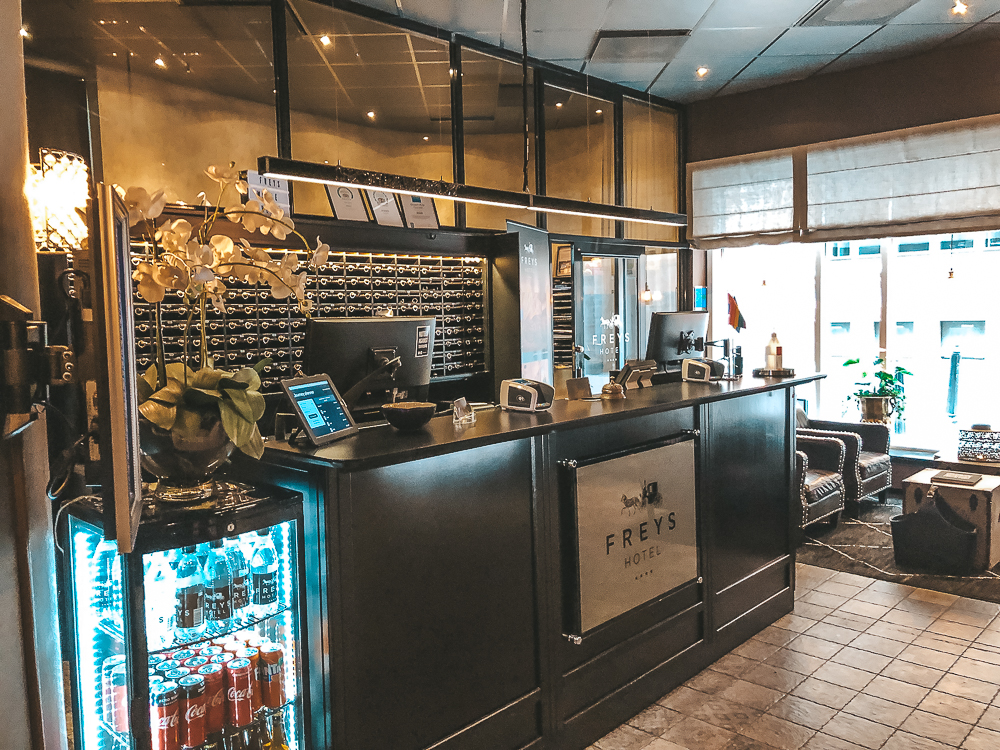 Our room
Frey's hotels have several different room categories. They offer everything from smaller single rooms to spacious superior rooms with balconies, but they also have a suite with a bedroom, living room and balcony that extends around the entire room. Here you look out over Stockholm's rooftops, the Old Town and City Hall, which was really amazing!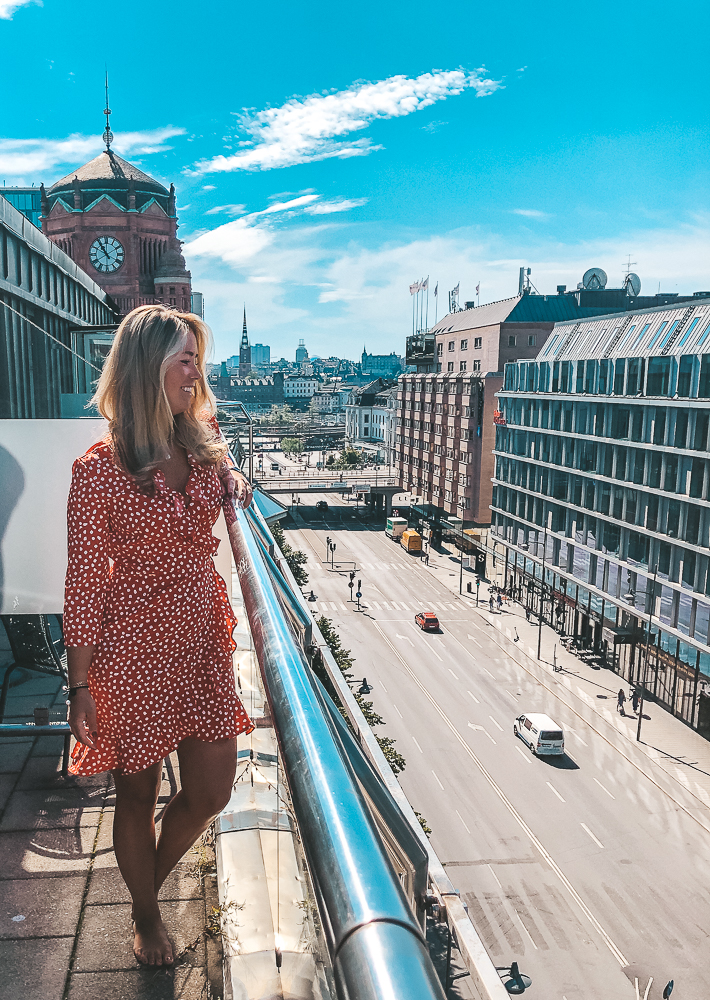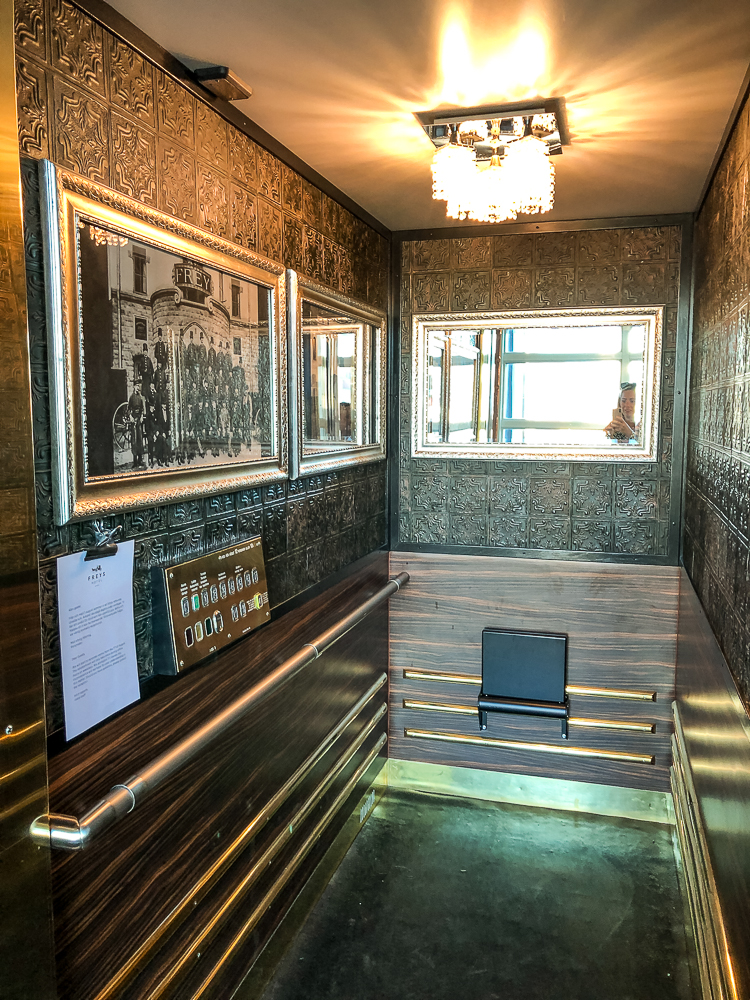 We stayed in room 718 which is their superior room plus with balcony and is located on the 7th floor and with a fantastic view of Stockholm! To get to your room, you need to put in your hotel key and turn a lock inside the elevator so it can feel that you are really staying in the hotel, something I think was an extra security so that no unauthorized person can get into the rooms.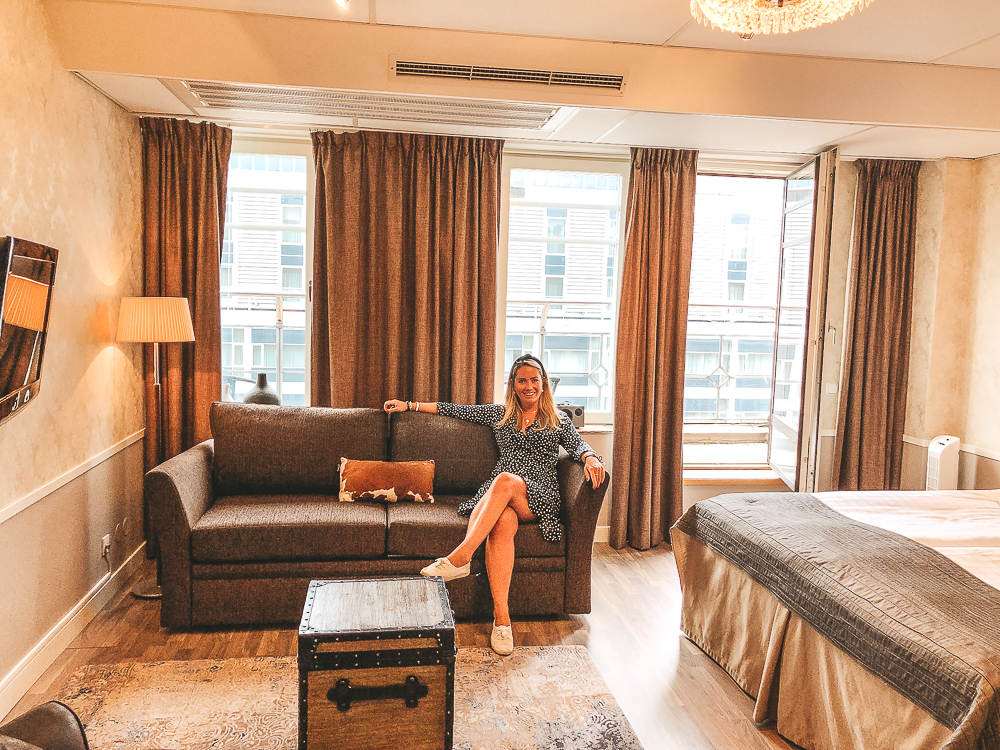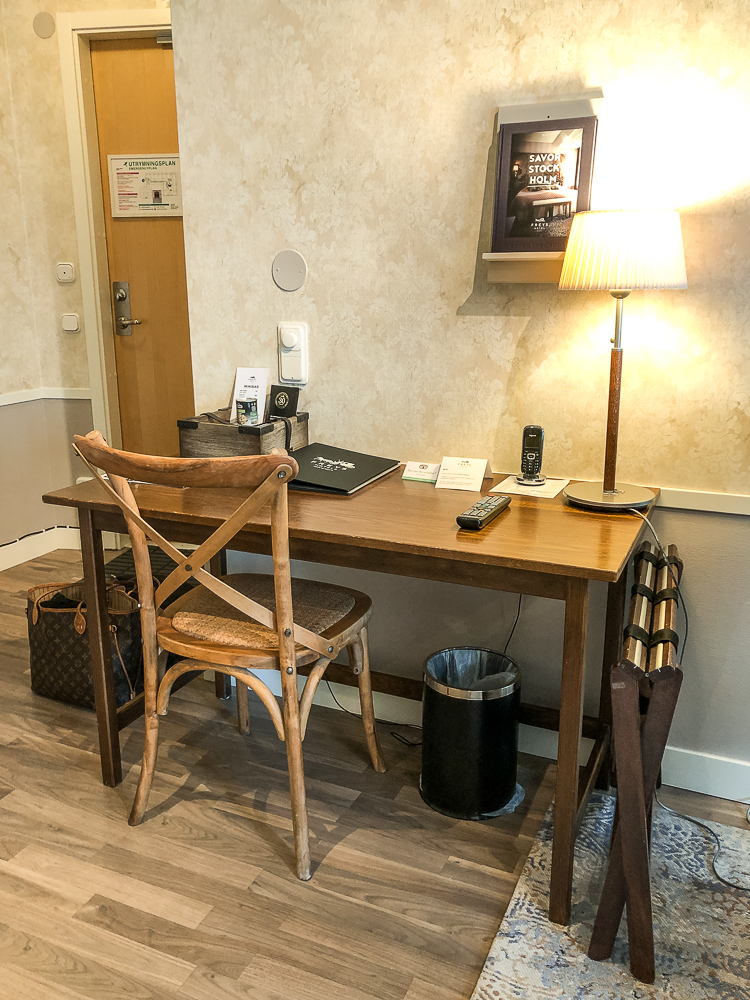 Furnishings
The interior is in warm colors with crystal chandeliers in the ceilings, both in the bathroom and bedroom. It was also in the elevator and in the pub at the restaurant, which makes it a mark on the whole hotel. Behind the beds is a nicely designed wooden panel and when we still talk about the beds, they were really nice to sleep in!
You could say that the interior is a mixture of old and new. For example, you have both a crystal chandelier but also spotlights in the ceiling.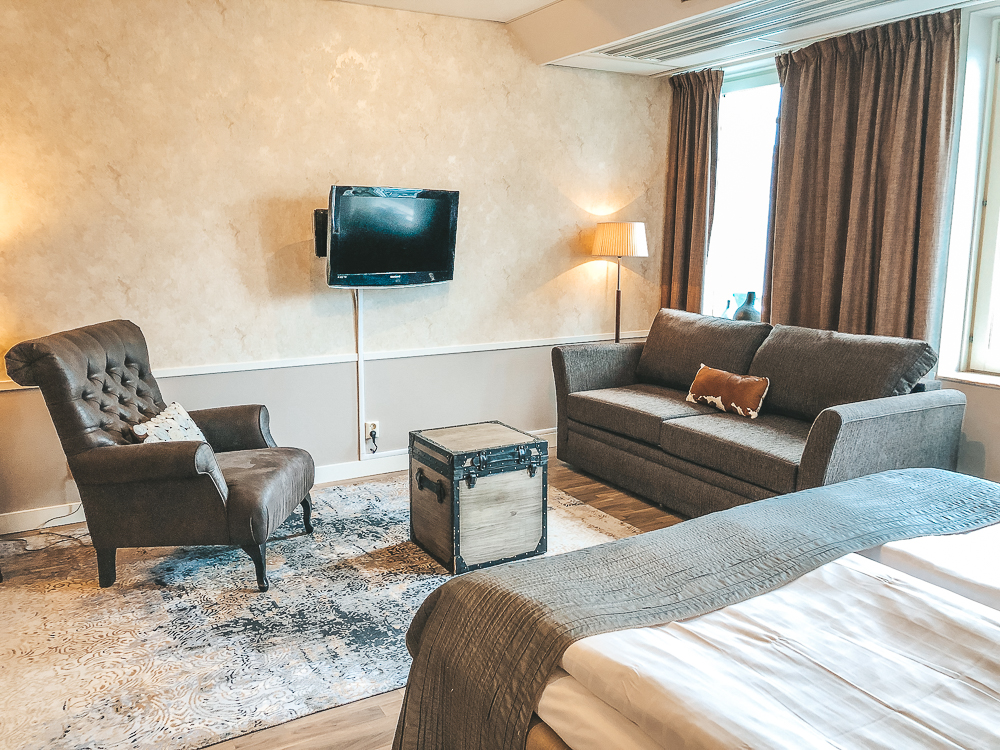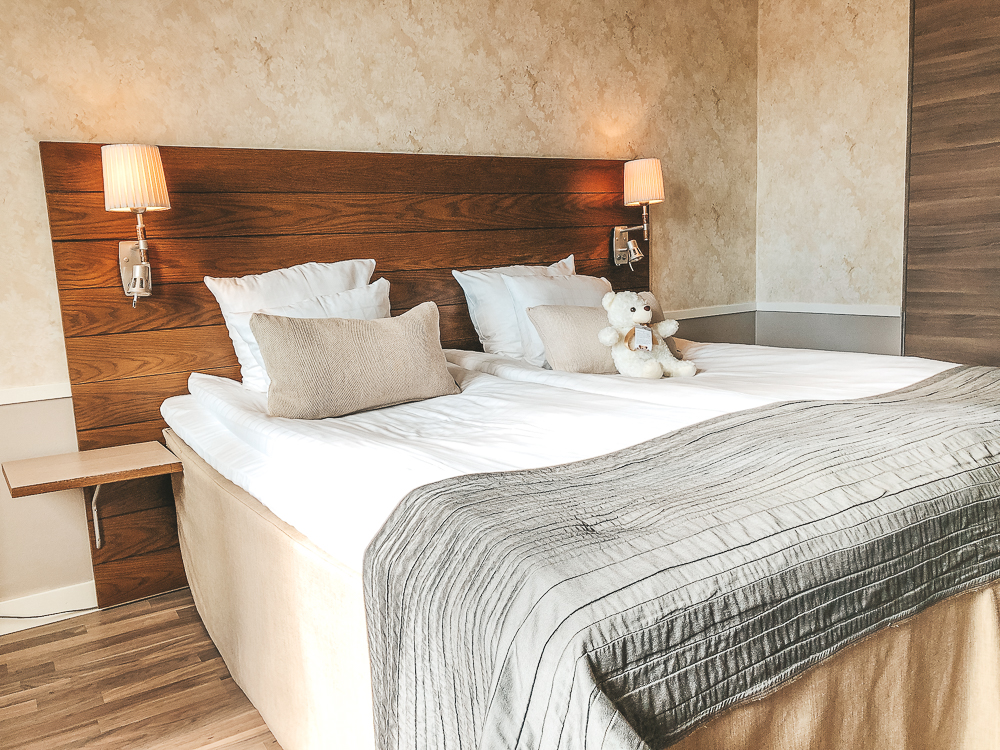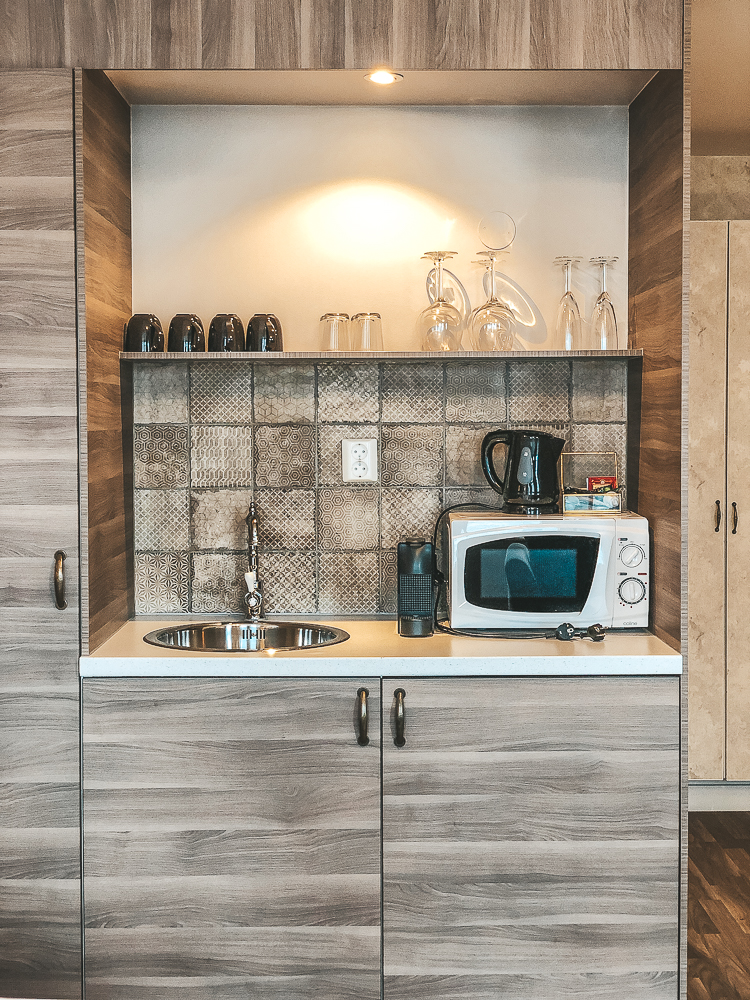 In the room there was also a kitchenette and this was part of our room: 
Breakfast
Shoe horn
Umbrella
Laptop tray
Hair dryer
Free WiFi
TV
Phone
Belgobaren room service
Eye mask
Bath robe
Slippers
Kettle, tea and coffee
Nespresso coffee maker
Microwave oven
In-room ironing board and iron
Balcony
Sewing kit
Toothbrush and toothpaste
Shaving kit
Towel dryer
Bluetooth speaker
Freys chocolate bar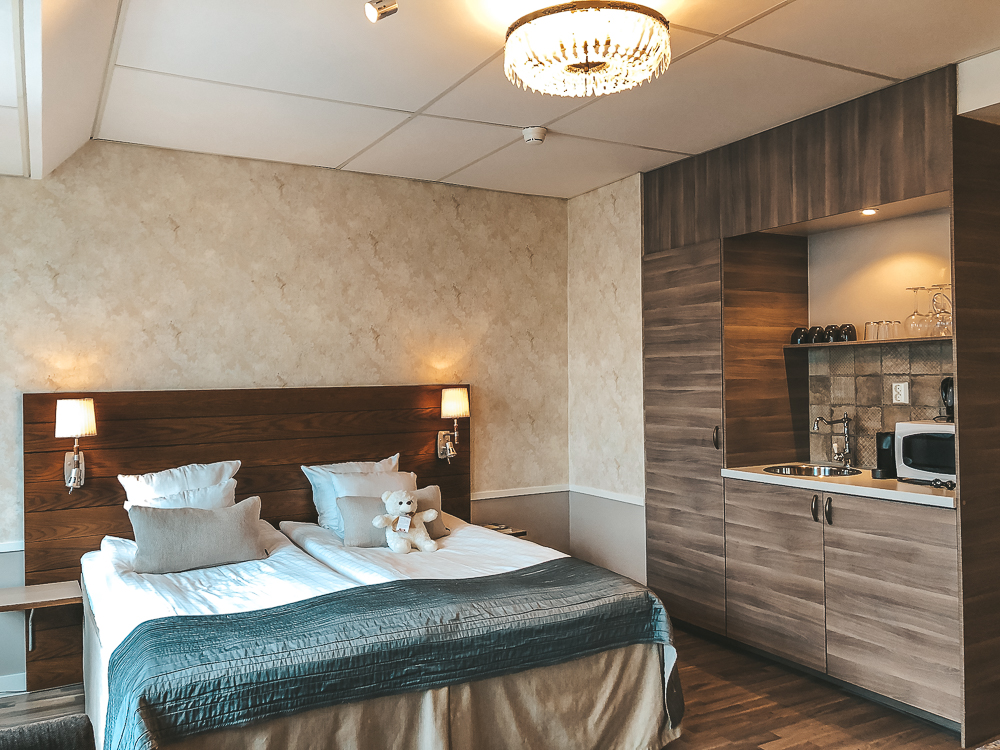 The bathroom is ordinary with a walk-in shower. What surprised me was that there was an all in one shampoo in the shower and no separate shampoo, conditioner and shower gel, something I had expected to be on a four star hotel. I would have liked that.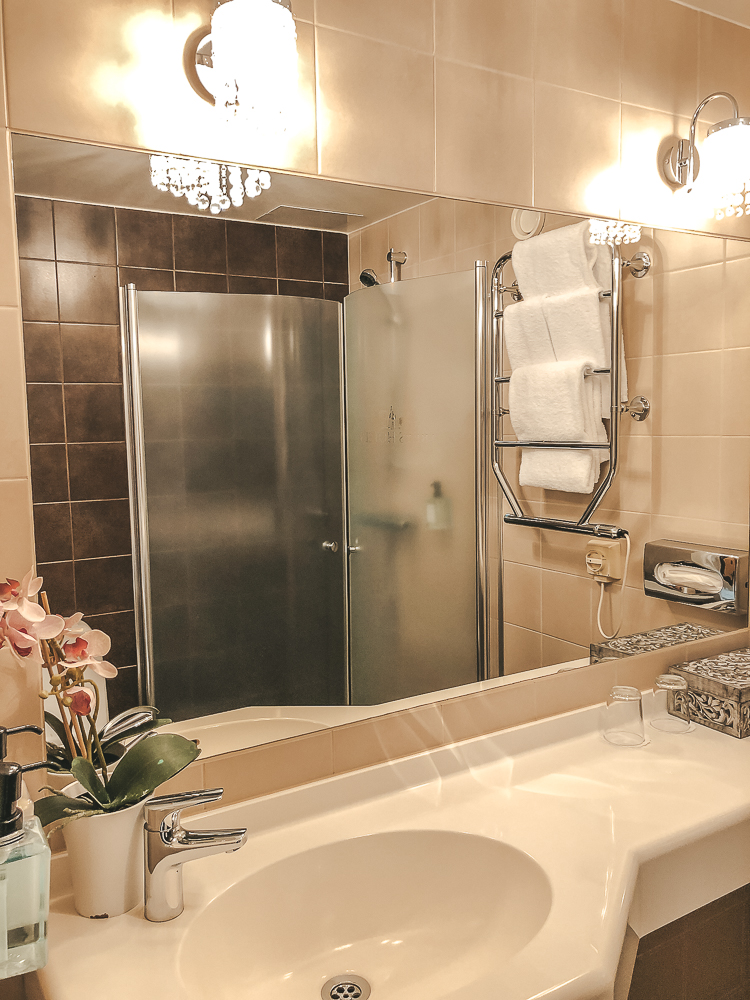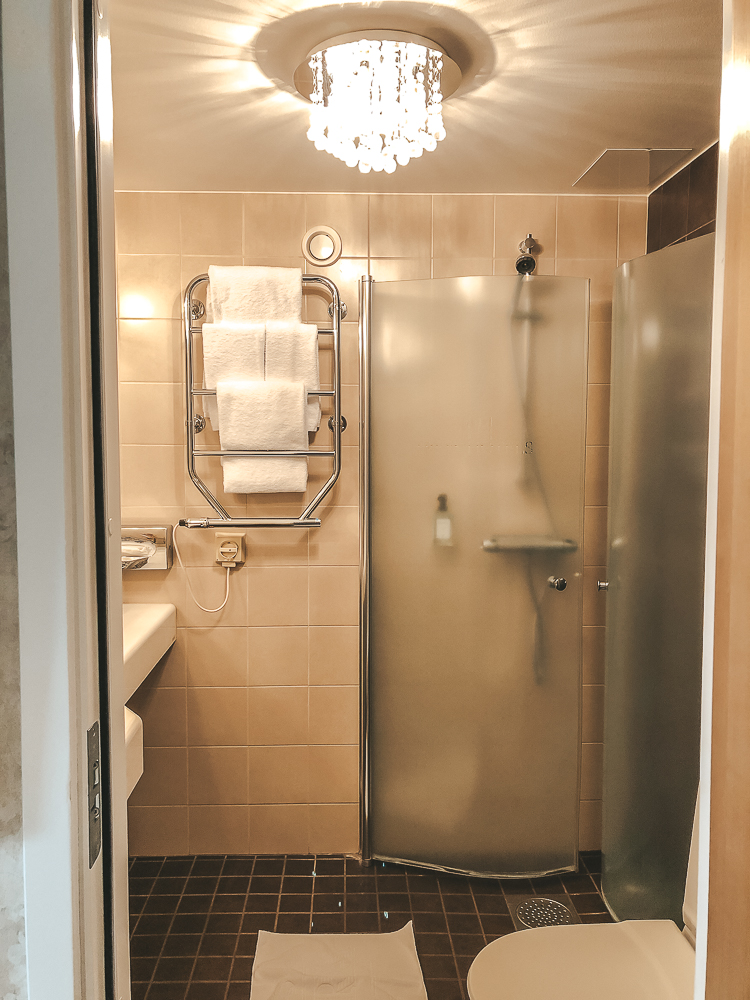 Restaurant Belgobaren
In close collaboration with the Belgobaren restaurant, which is adjacent to the Freys Hotel, both breakfast and dinner are served if you wish to dine at the hotel. As a hotel guest, you can book a special hotel menu at an extra favorable price.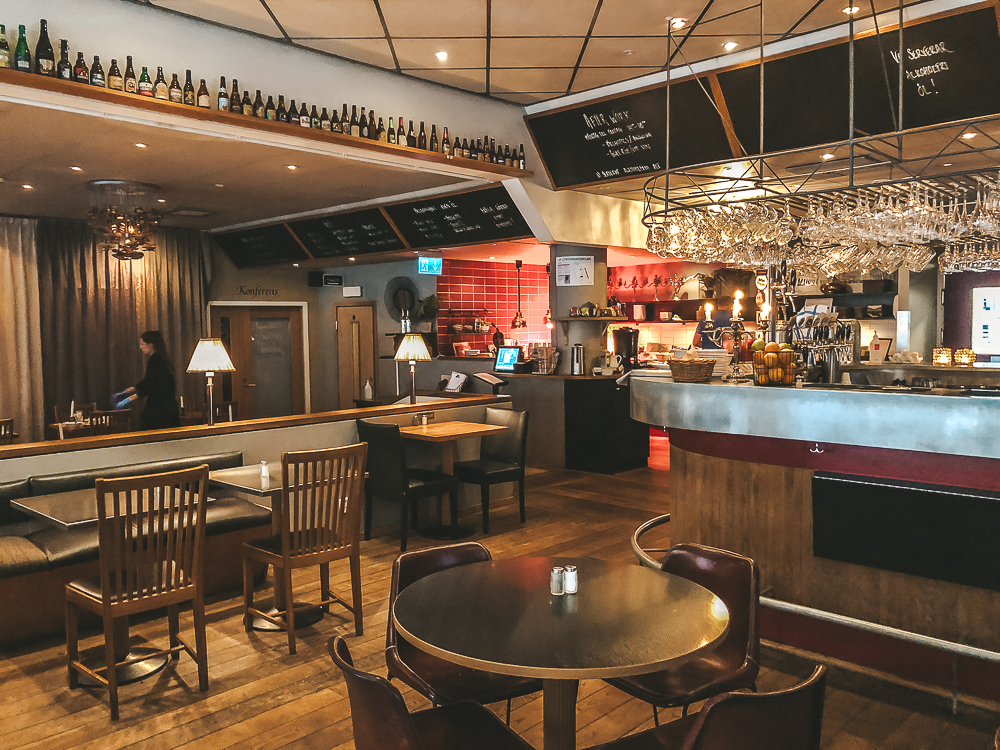 Belgian beer
The Belagiobar is known for its generous selection of Belgian beers. There are no less than 300 varieties in barrels and bottles – everything from lager to Trappist beer so we started our dinner with a fruit beer as a pre-drink and which tasted delicious! Then we ate Belgobaren's specialty, which are organic mussels from the west coast and which are cooked according to Belgian tradition. The mussels are served with mayonnaise and french fries and for taste there is plenty to choose from but we took mussels with lobster sauce which was amazingly good and something I can really recommend! 🙂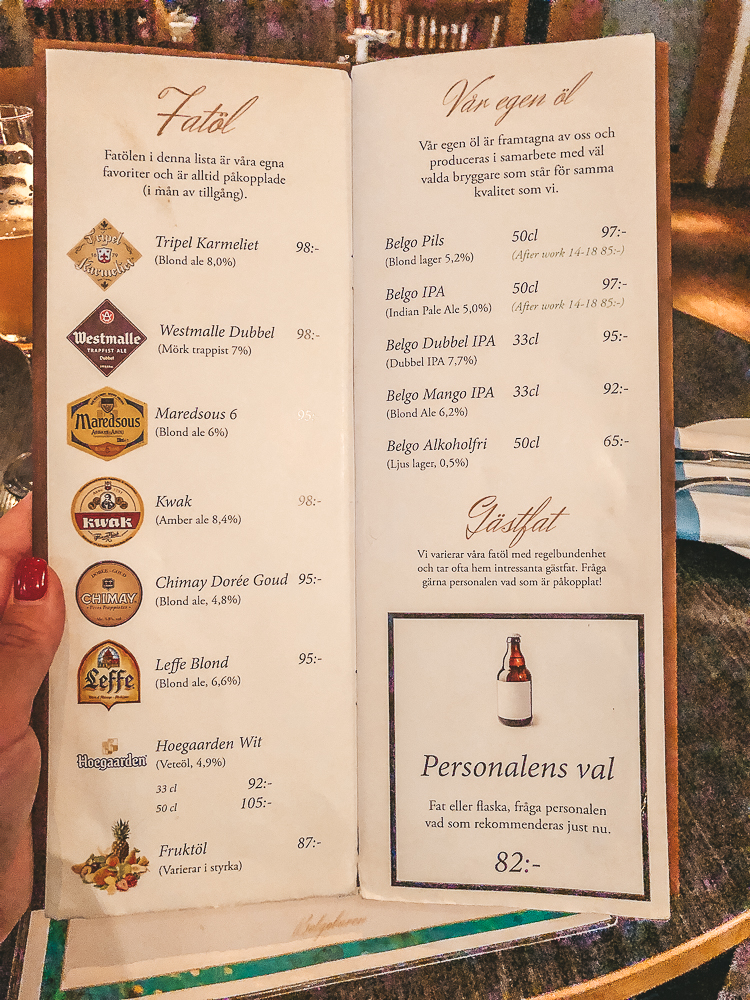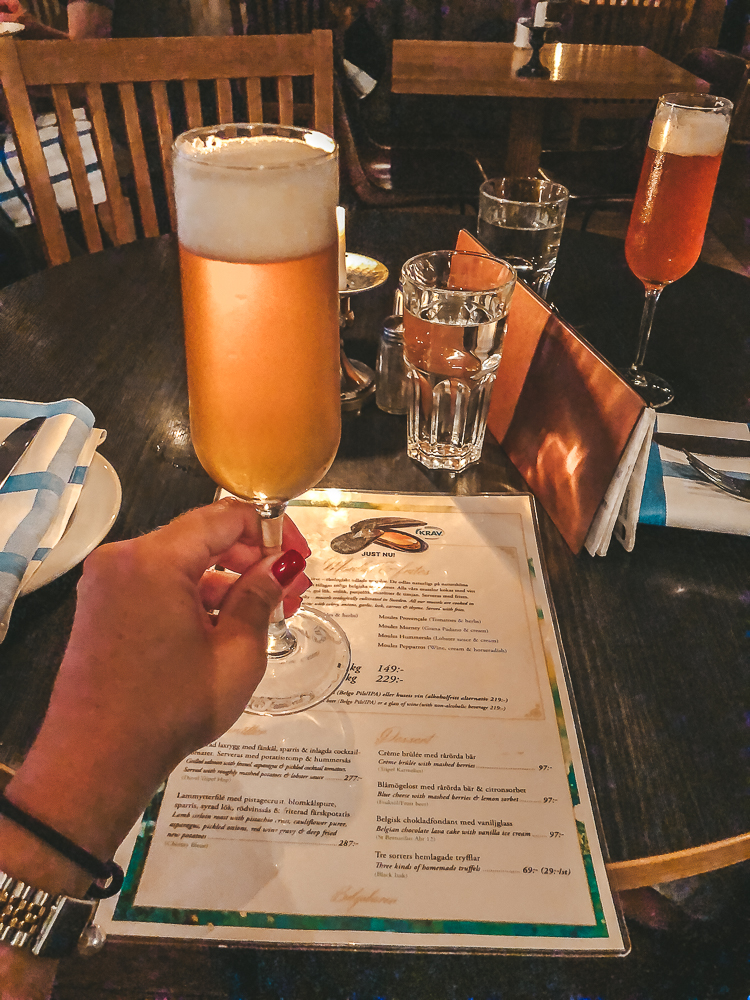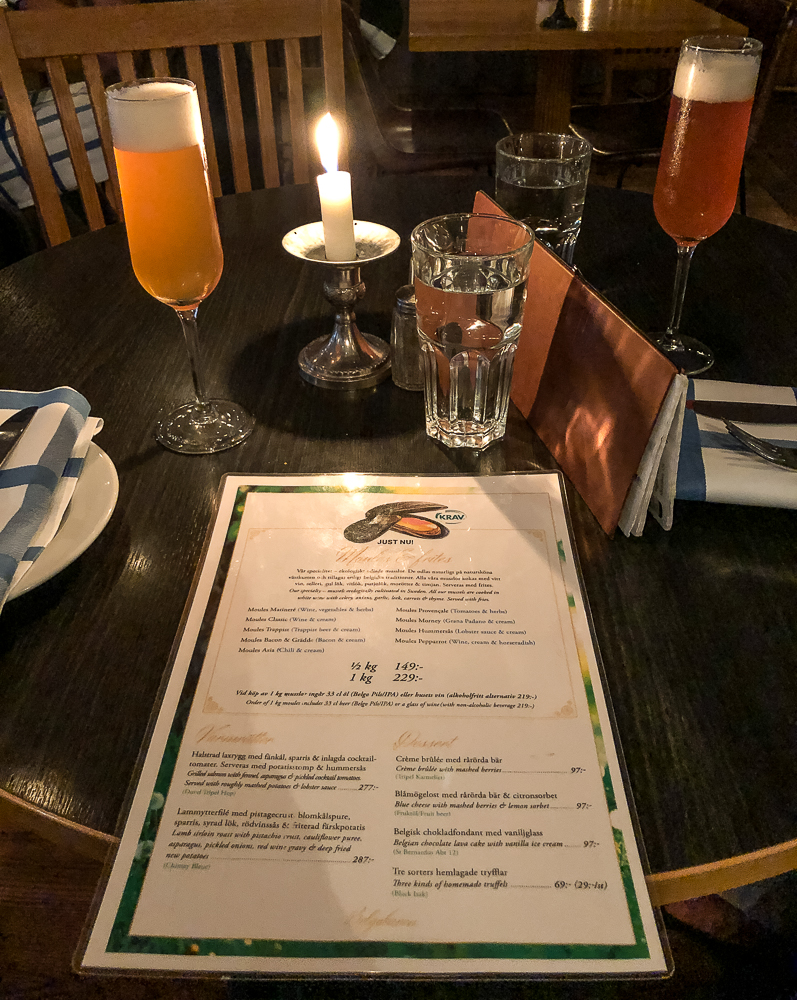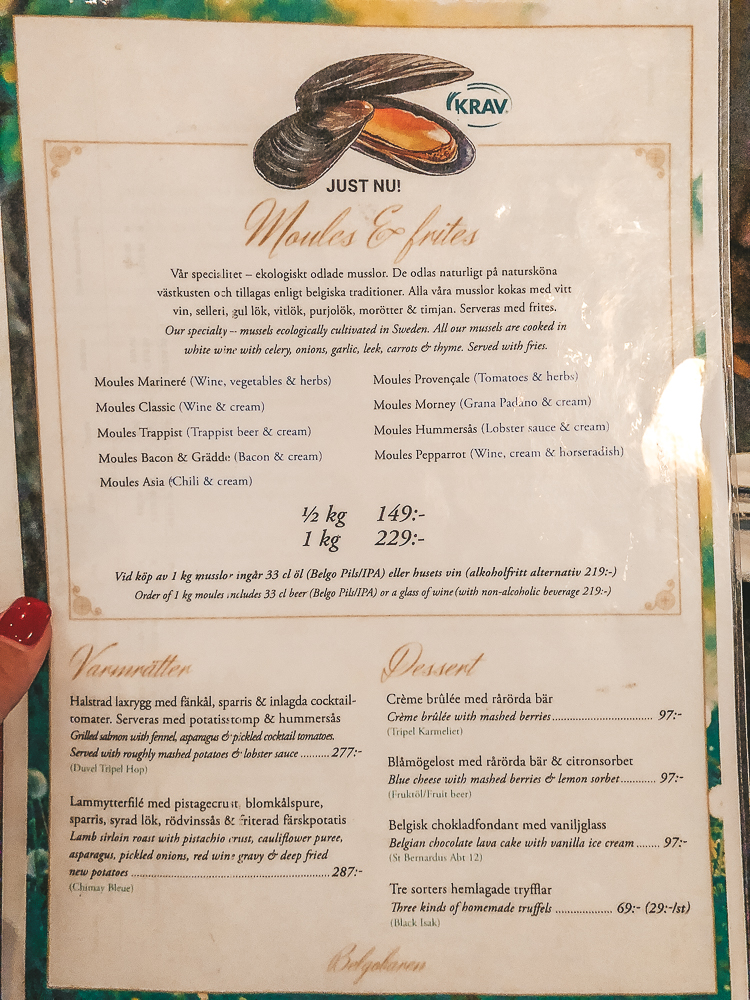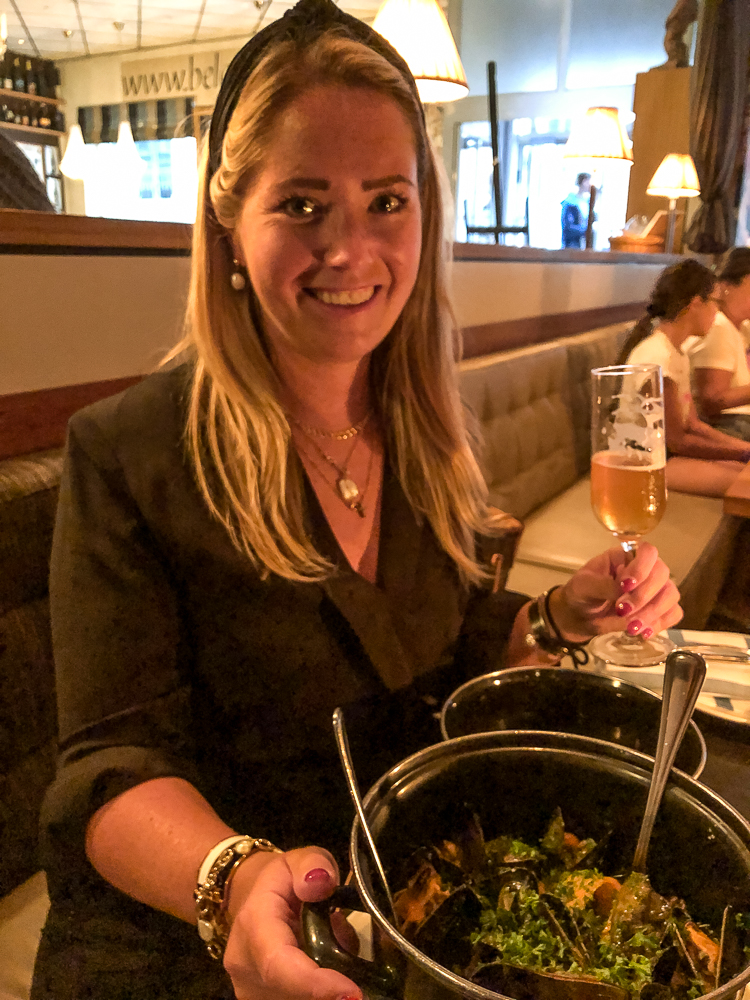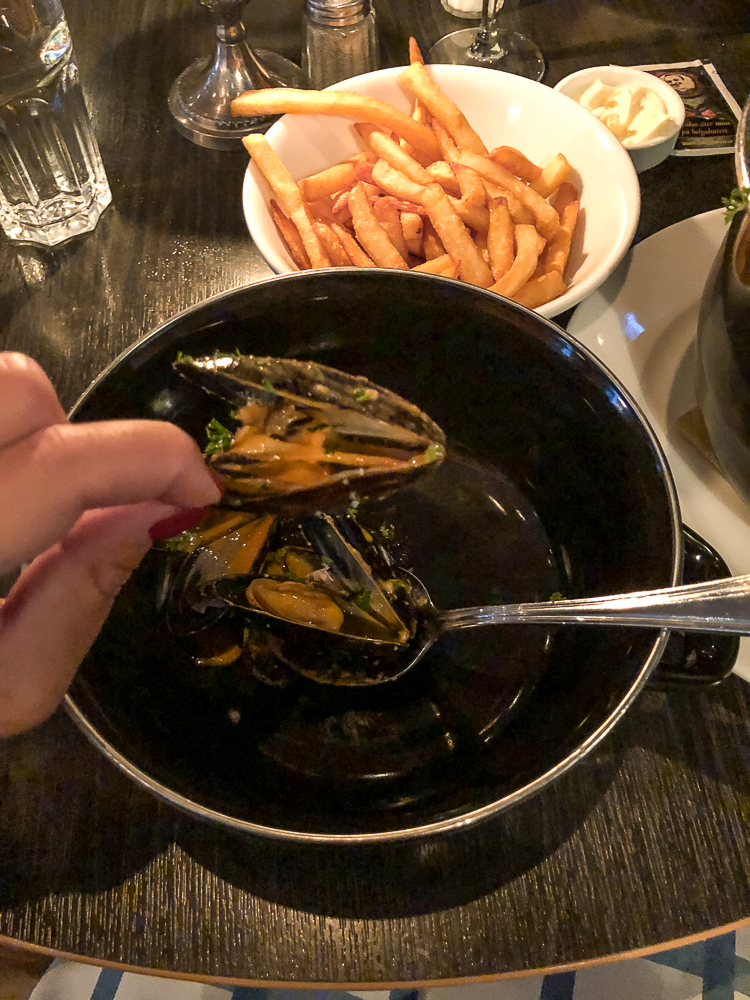 The main course was then toast skagen which was also absolutely perfect and heavenly good! For main course I had grilled salmon back while my company had bookmaker with beef fillet.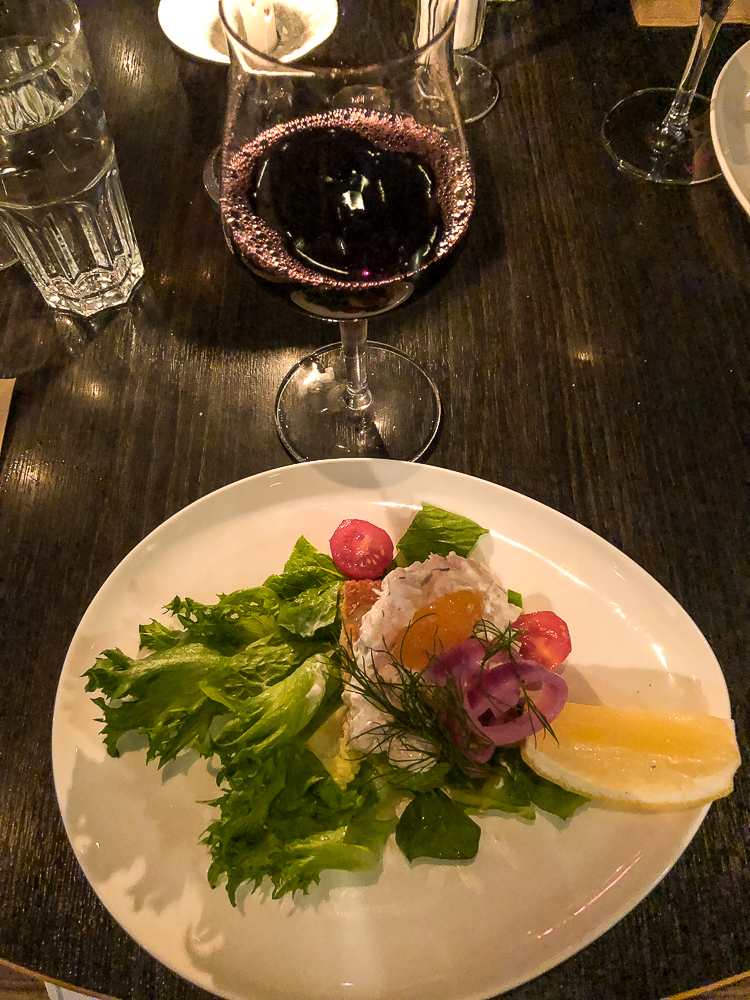 You don't have to stay at the hotel to come here and have lunch or dinner. I would really recommend coming here and eating the Belgobar's mussels because they were really amazingly good and big! The Belgobar is located right at the entrance to the hotel, which is opposite the Arlanda Express at the central station so it is super close!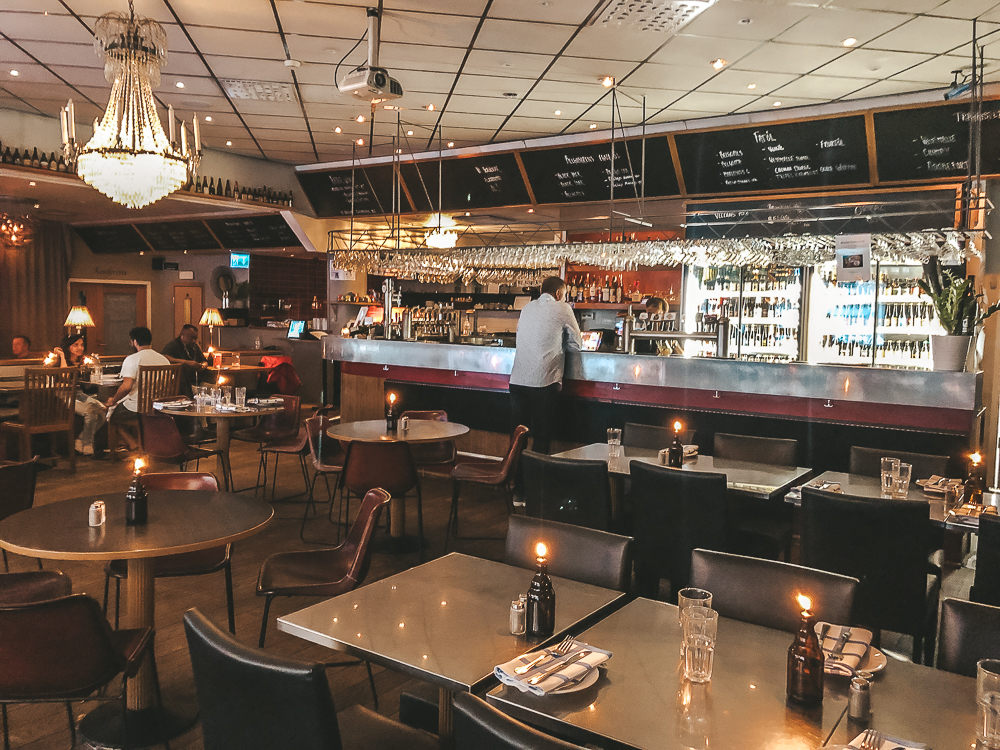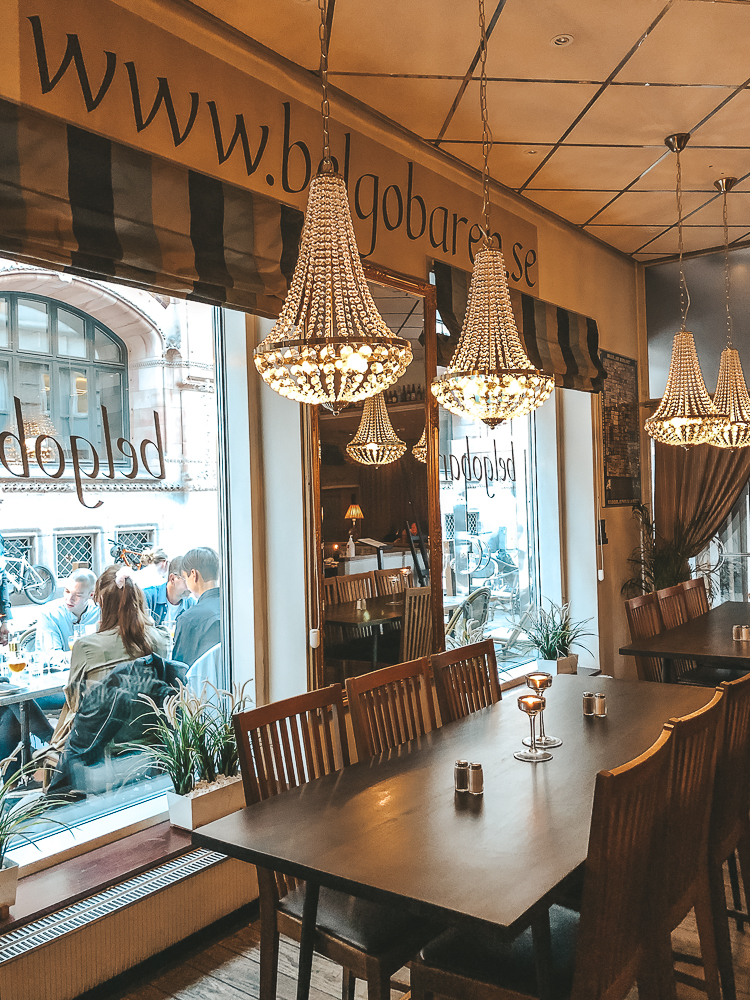 Hotel menu
The Belgobar offers a well-composed hotel menu where you can choose between a two- or three-course dinner. As a hotel guest, you get a 10 percent discount on the hotel menu when you enter your name and show the room key in the restaurant. The special menu is pre-booked in connection with your room booking or when you check in.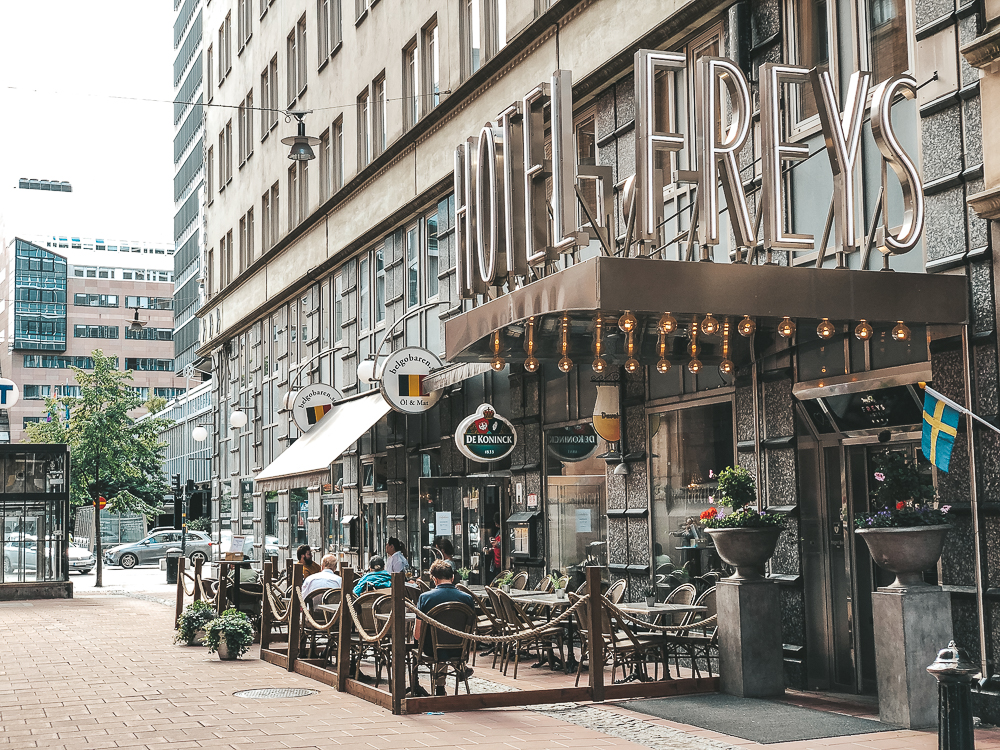 Breakfast
The breakfast was served in the same restaurant as the dinner and had generous opening hours so you could really stay in bed in the morning and still have time for breakfast in good time. The food was completely okay and consisted of scrambled eggs, sandwiches, cold cuts, yoghurt and you could also make your own waffle for those who want 🙂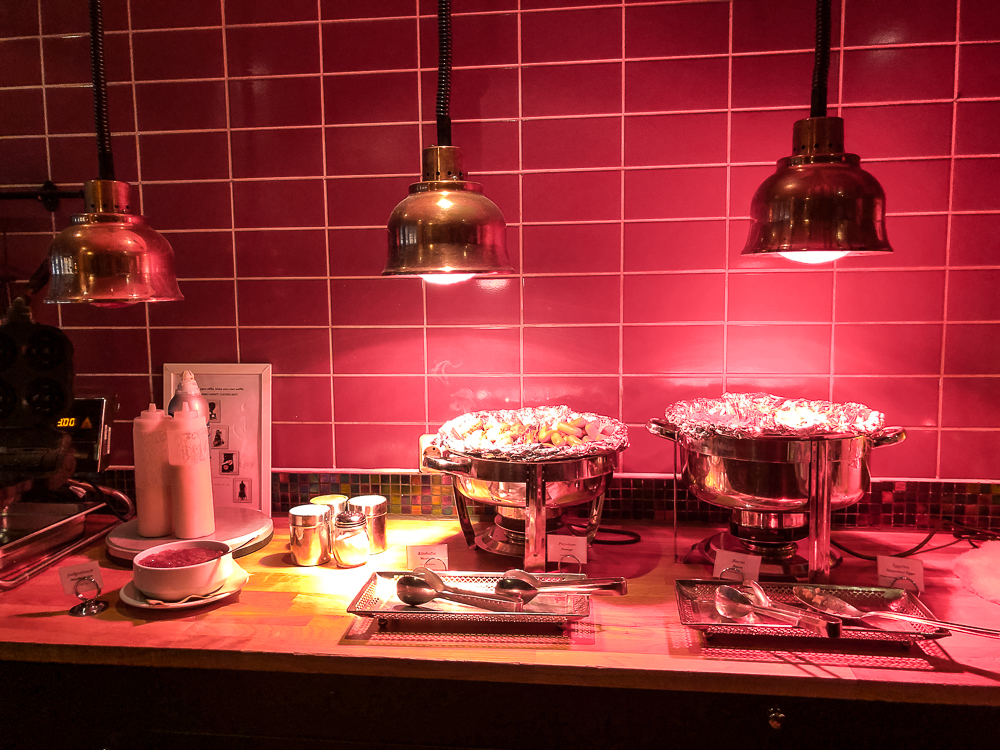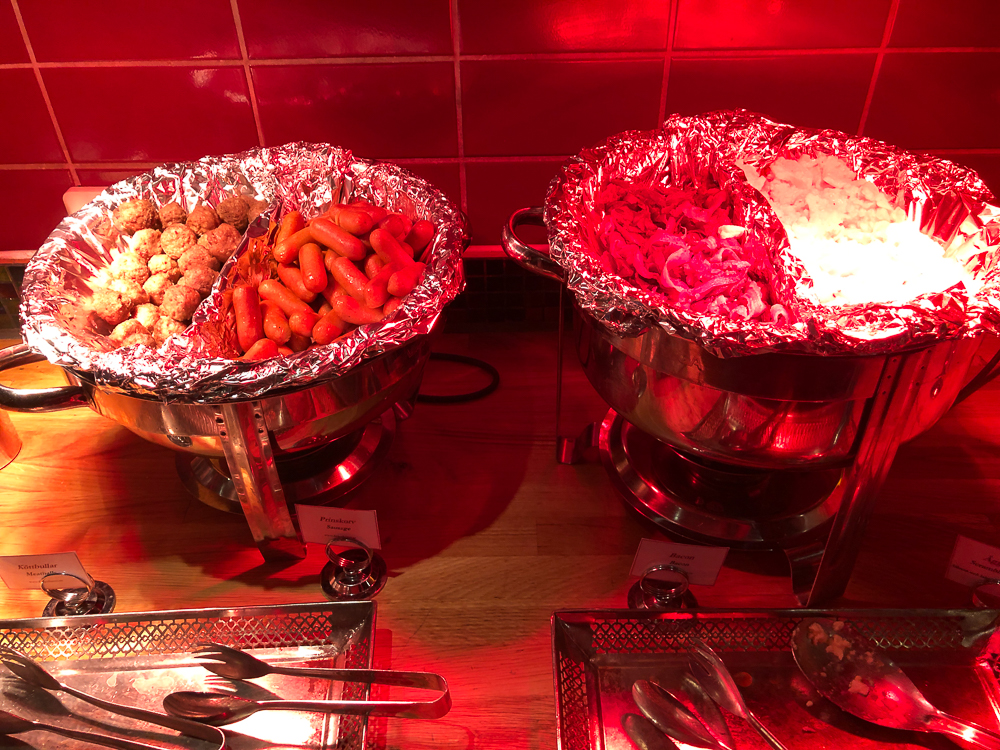 GETTING HERE
Street address: Bryggargatan 12 | SE-111 21 STOCKHOLM
The Arlanda Express takes just 20 minutes and the train stops conveniently just across the road from the hotel. The Arlanda Express is the fastest way to get to and from Arlanda Airport.
Further information, ticket prices and timetables: www.arlandaexpress.se
From Arlanda: Departures every 10 minutes to/from Arlanda Airport. Journey time approx. 45 minutes. Flygbussarna Airport Coaches depart from all airport terminals and bring you to the City Terminal in Stockholm, less than 1 km from the hotel.
From Bromma: Departures every 20 minutes or so. Journey time approx. 20 minutes. The bus stop is on the left outside the airport's main entrance, and the coach brings you to the City Terminal.
From Skavsta: Departures are timed with flight arrivals and departures. Coaches to Stockholm leave about 20–30 minutes after flight arrival. Journey time about 80 minutes.
Further information, ticket prices and timetables: www.flygbussarna.se 
Metro, Pendeltåg commuter trains, Lokalbana light railway, trams, boats and buses. If you wish to use public transport, go to the SL website for timetables, ticket prices and regulations. The T-centralen metro stop has an entrance right next to our hotel.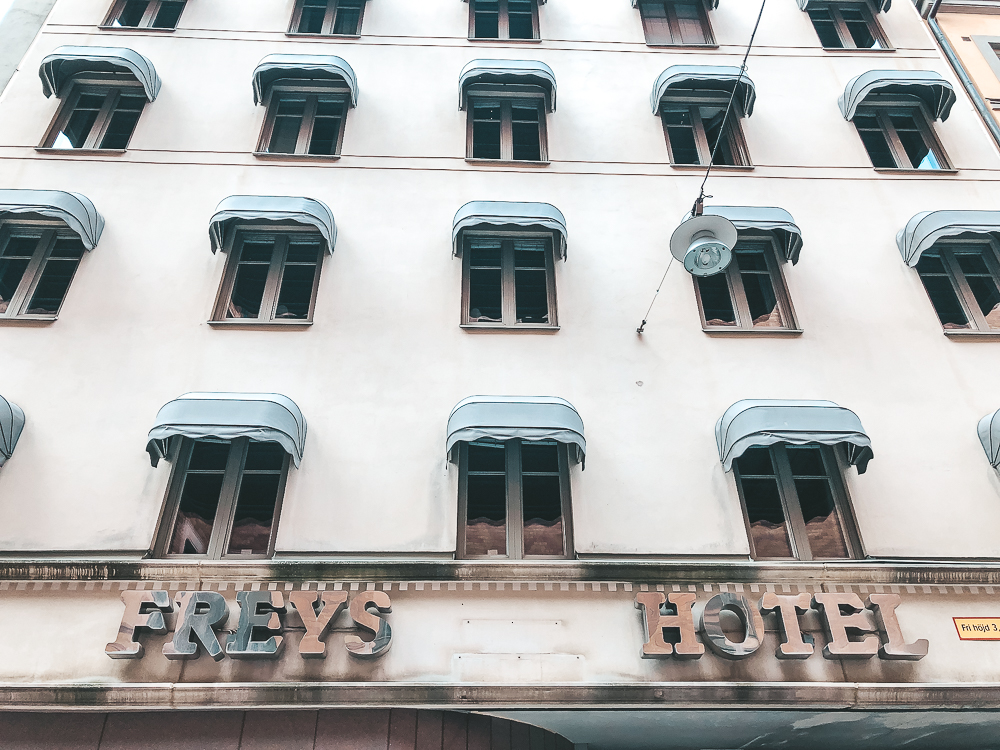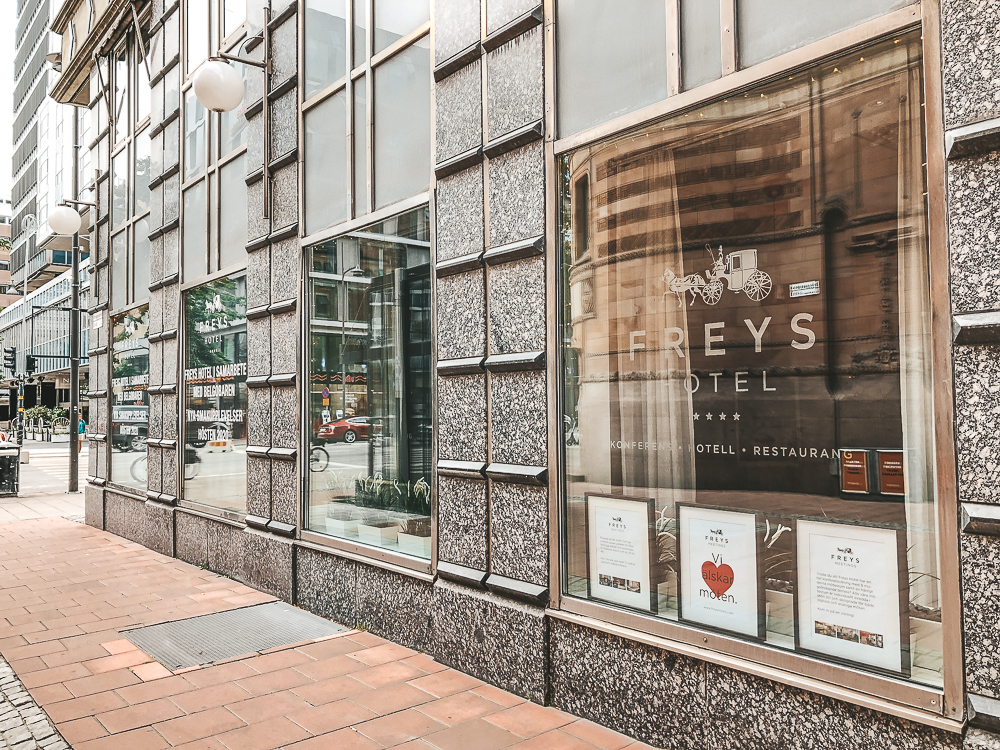 Summary
I can really recommend staying at Freys hotel as it is incredibly fresh, charming and located in the middle of the action in Stockholm city! My staycation at Freys hotel was beyond expectation and I was clearly pleasantly surprised and can really recommend this hotel to you, my friends and acquaintances who visit Stockholm because it is a really affordable hotel! The balcony I would say is definitely the best thing about the whole room, it was really amazing! 🙂
Offer!
Right now, Freys hotel has a special offer where you get a 30% discount and it is rebookable. They think that flexibility is important in these times, which I think is great that they have! 🙂 You can book and pay for your stay today and then you get a 30% discount on regular prices. The booking can also be rebooked until a new date no later than 18.00 the day before arrival.
You can find the offer for Freys hotel HERE! 
Happy Travels!
// Charlotte