In advertising collaboration with Clarion Post Hotel. 
Staycation at Clarion Hotel Post in Gothenburg
Clarion Hotel Post is located opposite of Gothenburg Central Station and has a very good location for those who want to shop, tourist or visit the avenue. Clarion Hotel Post is a Spa and design hotel with a rooftop pool and is not like any other hotel, it is an old post office that has now been transformed into a design hotel with that extra of everything and I stayed here for two nights due to I wanted to do a weekend in Gothenburg : )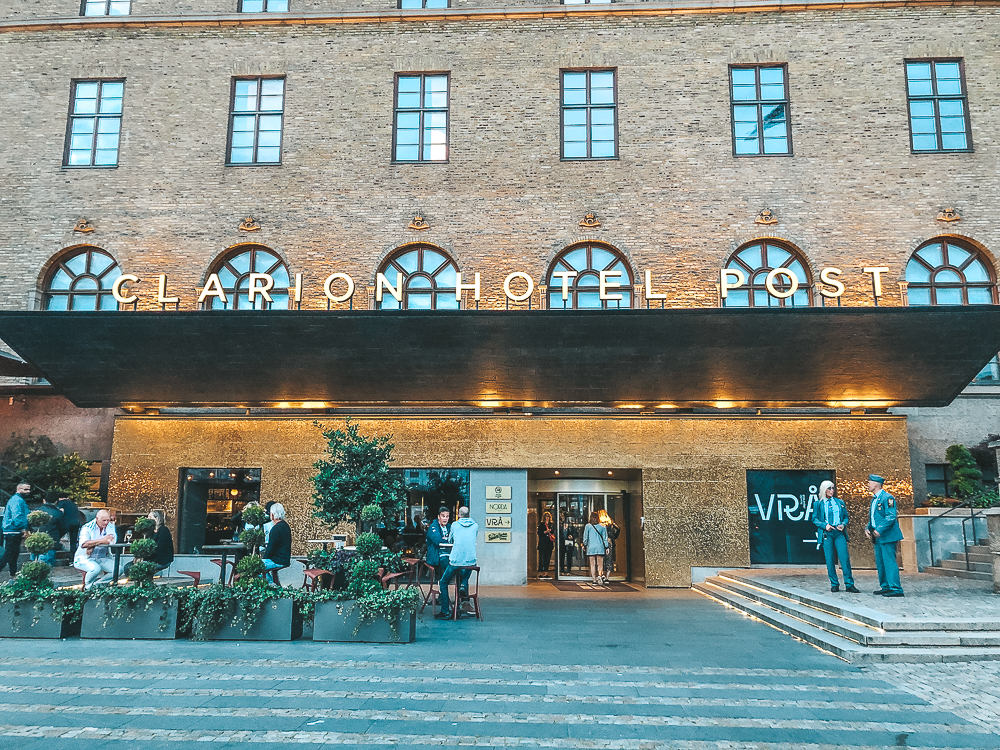 Clarion Hotel Post
The modern design hotel Clarion Hotel Post is located in the middle of Gothenburg in the old Post Office. The hotel is perfect for both conferences and Gothenburg weekends, like I did a weekend here. Enjoy award-winning restaurants, popular bars and their spa and rooftop pool.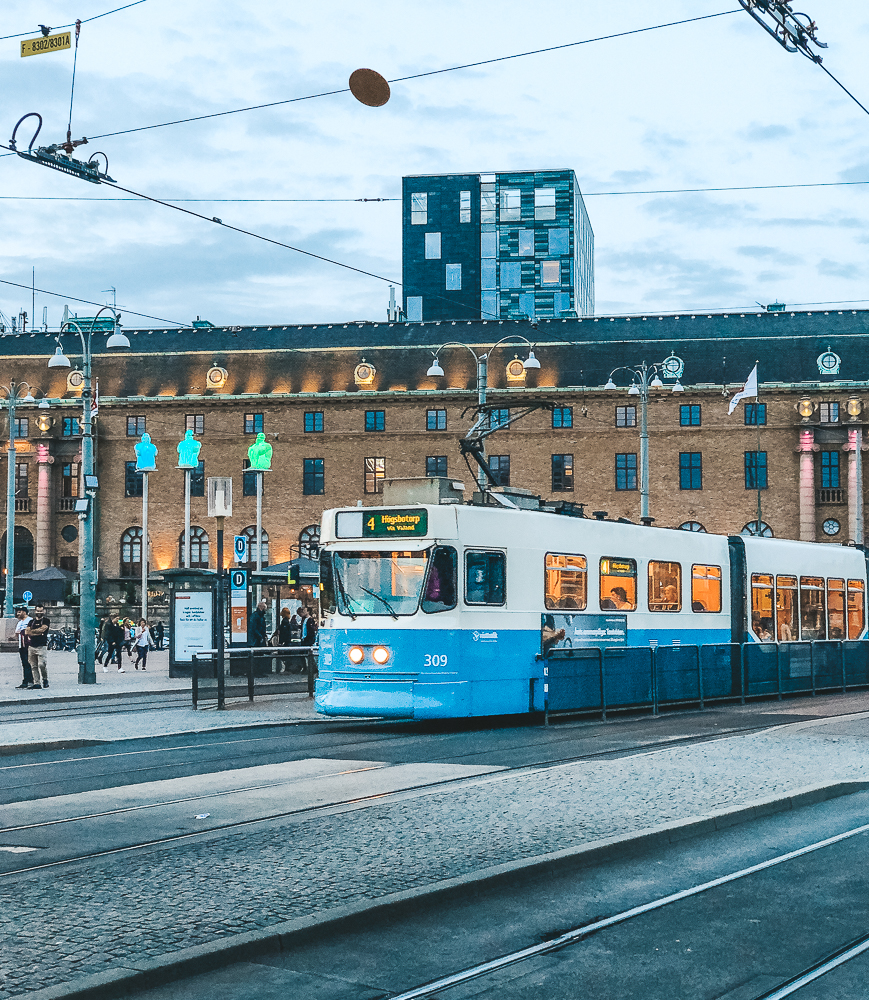 Interior & Exterior
Clarion Hotel Post is very centrally located in Gothenburg and looks like a golden building from the outside with a large lovely terrace outside which is open during the summer and has really nice music and good features there for a drink or two. You can say that the hotel is divided into two parts, where Gothenburg's historic post office has been merged with a spectacular new part. A reception desk made entirely of crystal meets historic interior details from the Post Office's heyday. Dark warm colors combined with modern and stylish furniture create a cozy atmosphere.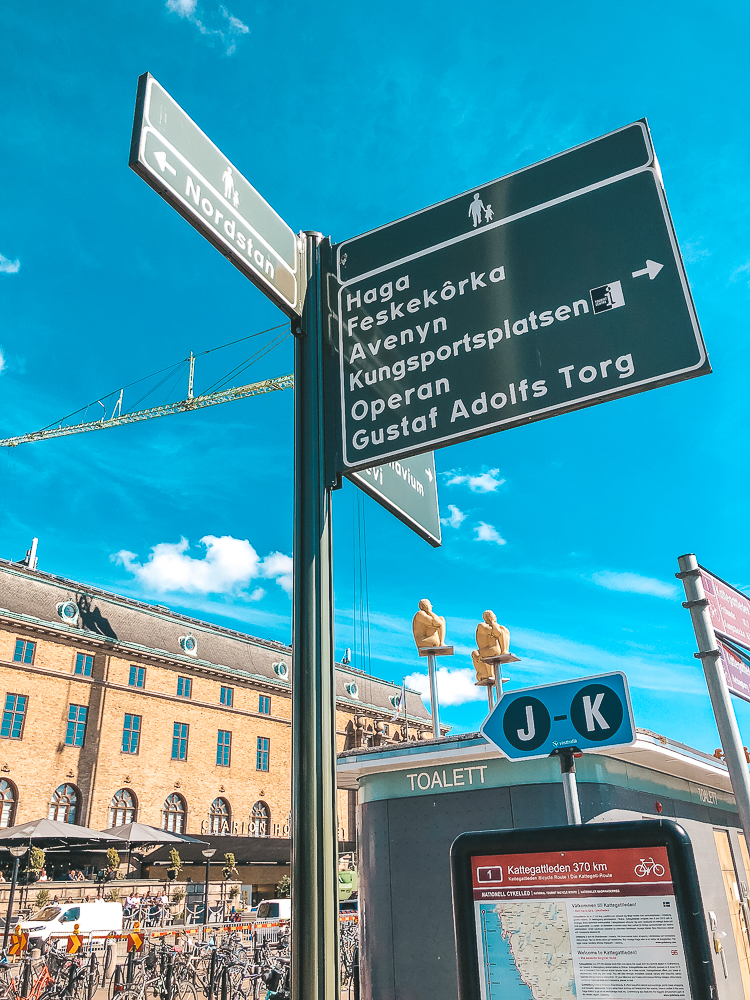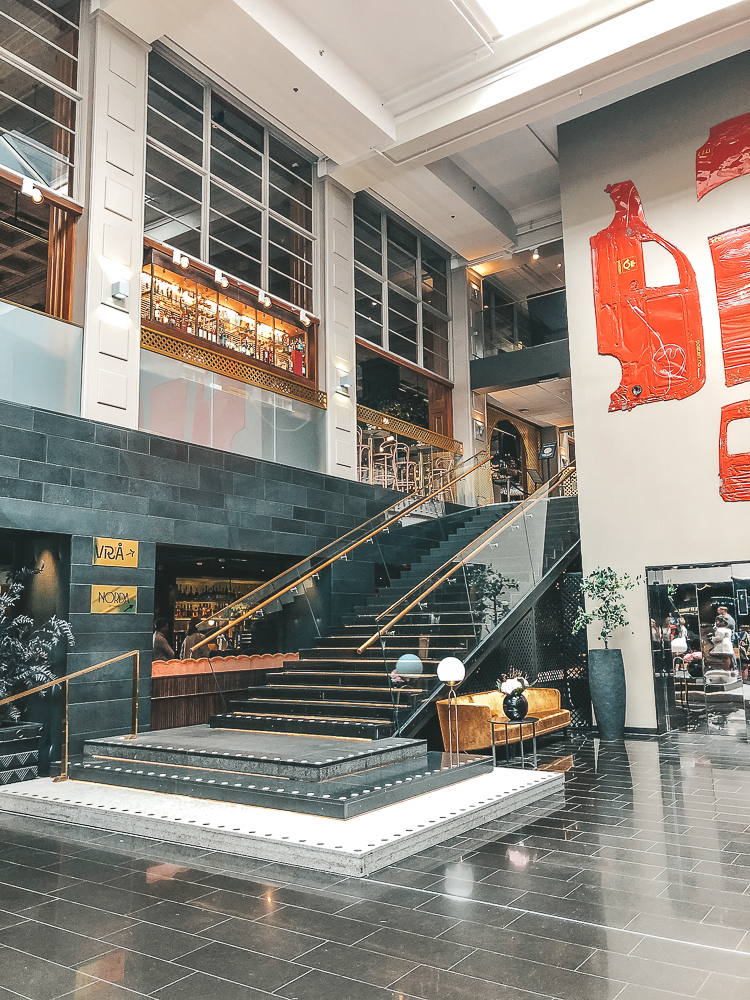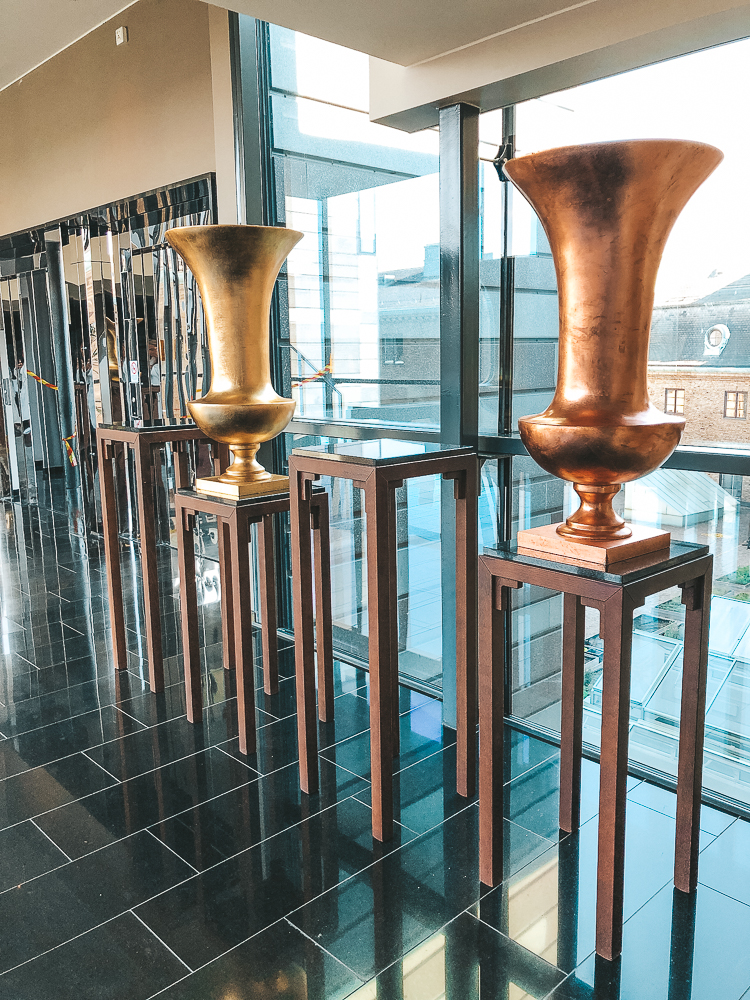 The Room
We stayed here for two nights in room 6022 which is located in their old part and was a large and spacious room with two armchairs and a large bed and a really fresh bathroom with products from Rituals that I think smells so good! It also included access to free Wi-fi, hair dryer, iron and there was an extra bed available in our room. We also got a bathrobe and slippers which we changed into and went to both the pool and the spa department due to we saw others do it, so it didn't feel so strange.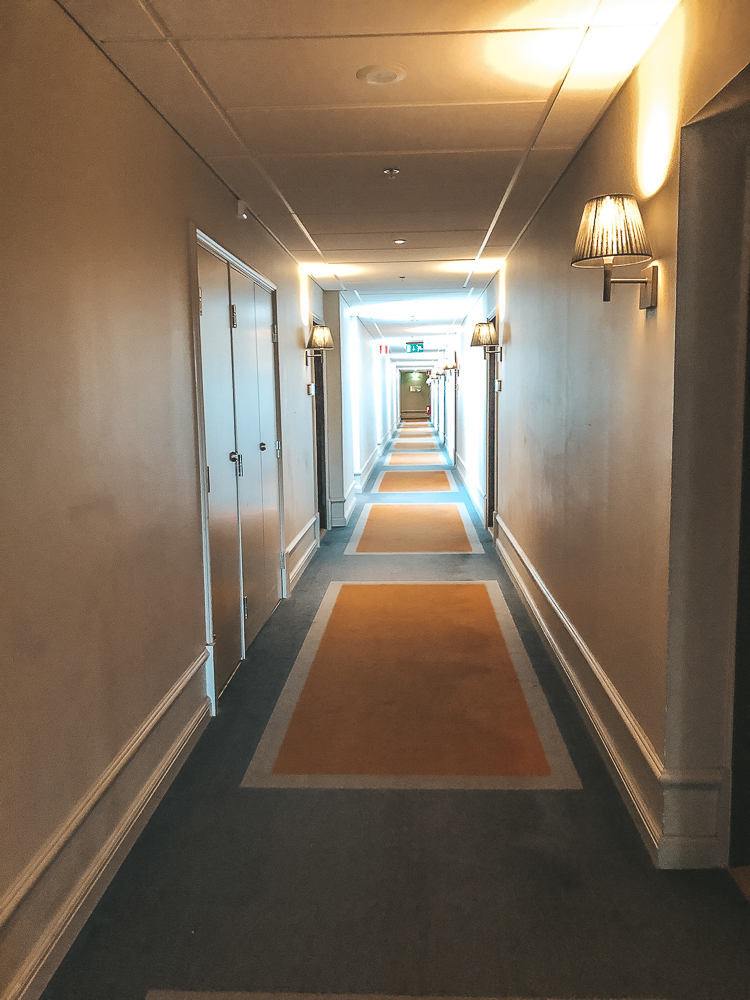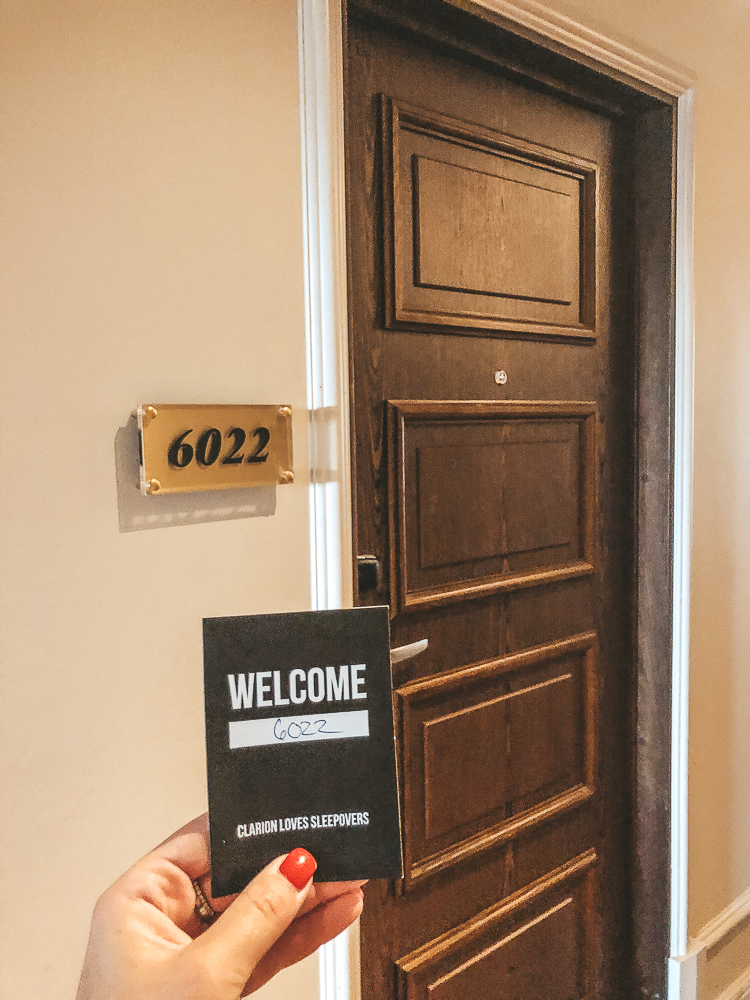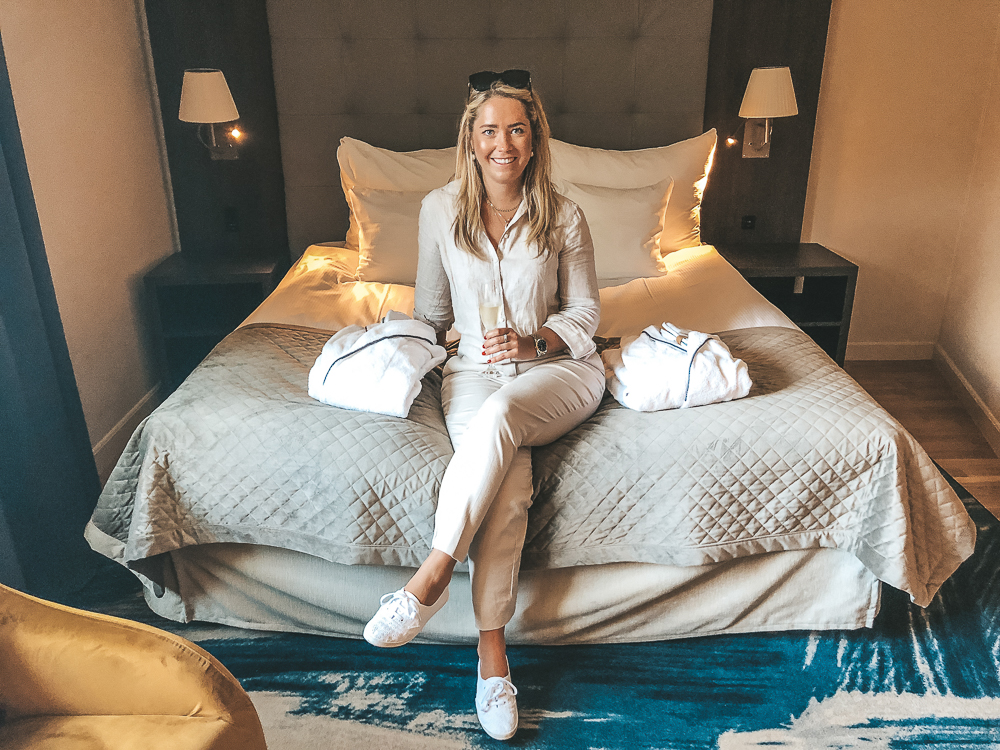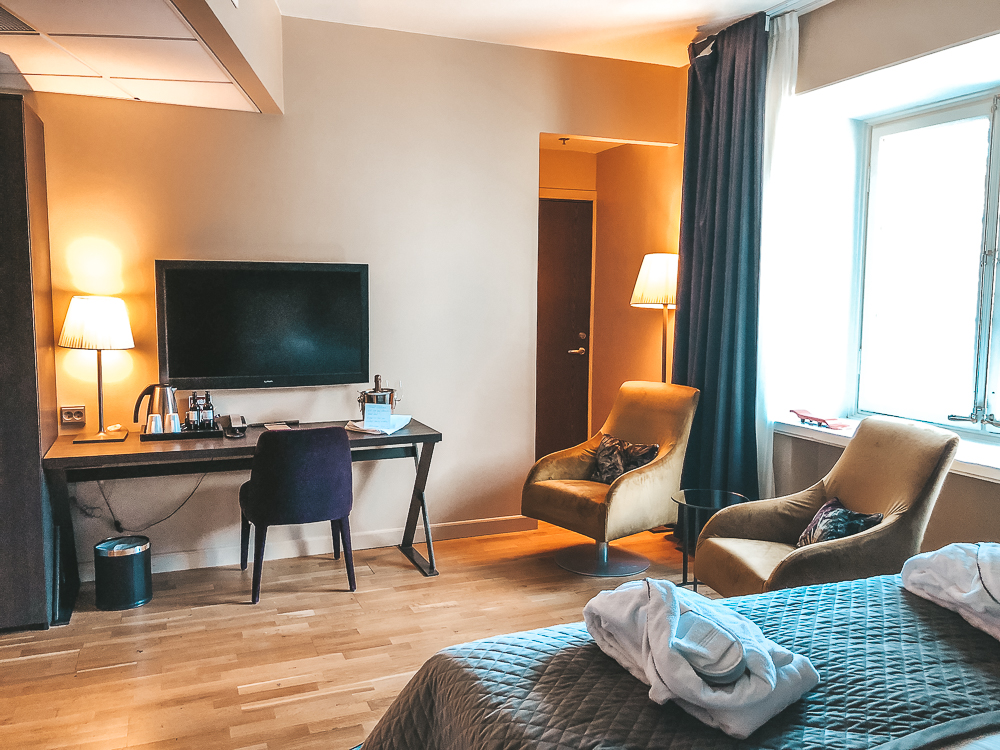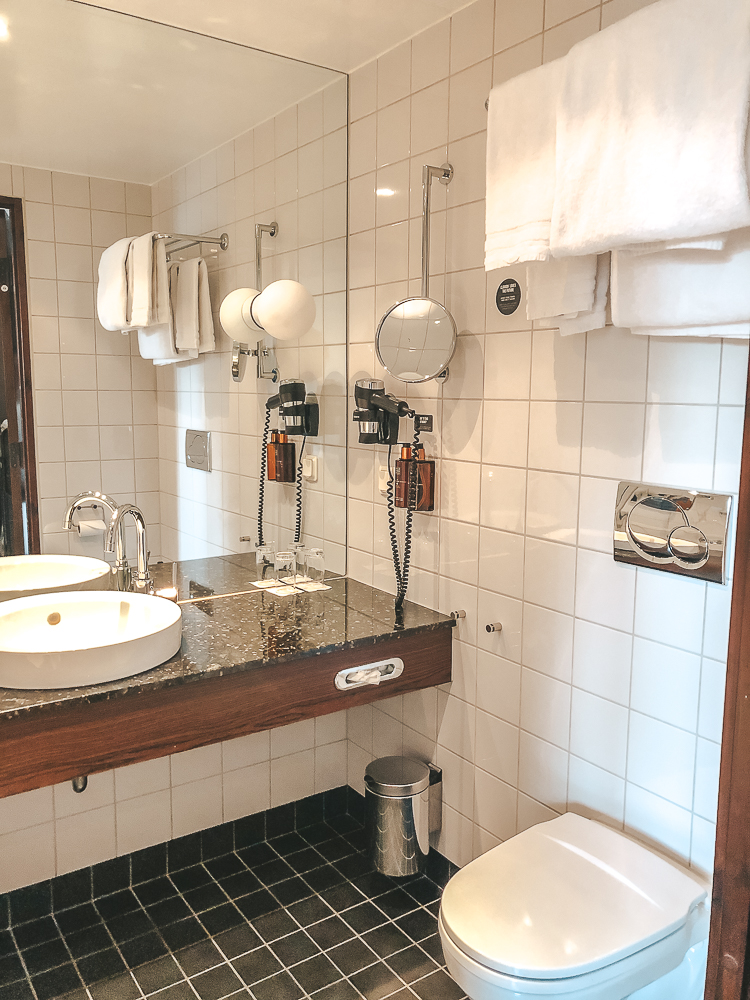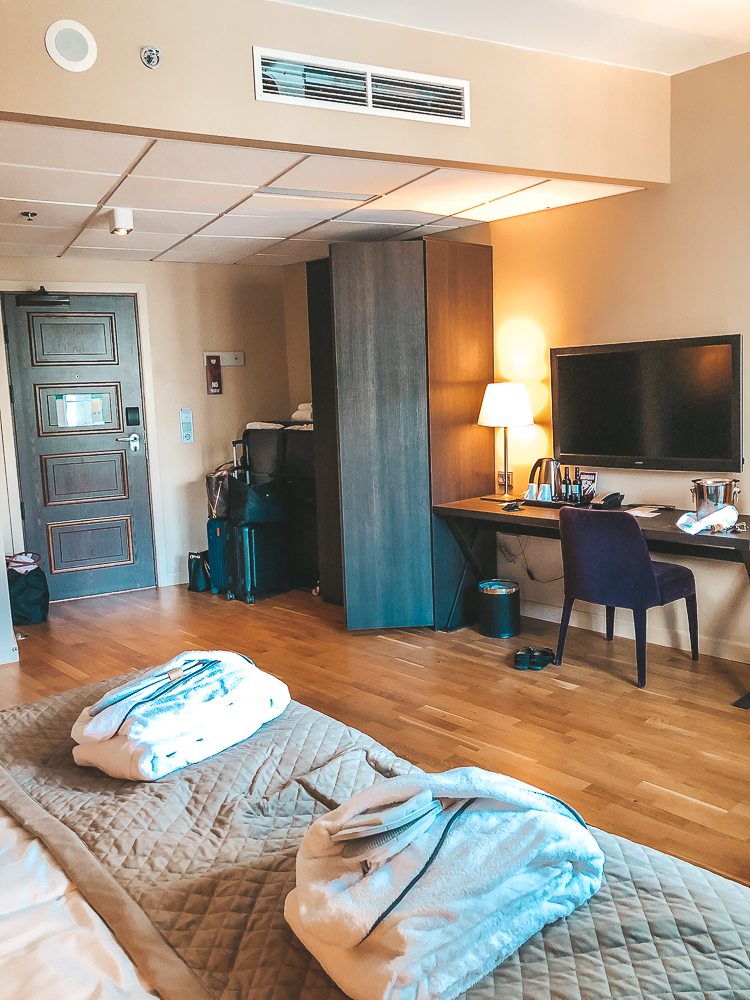 Skönhetsfabriken
To the left of the reception you find "Skönhetsfabriken" (the Beauty Factory) where you find the hotel's gym, spa and a really lovely relaxation area, several treatment rooms for massage or beauty treatments and a salon. With a wide range of treatments, luxuriously furnished premises and skilled craftsmen, Skönhetsfabriken offers a total experience beyond the ordinary. Enjoy their spa package with someone you like, which I did, and buy with you one of all their cool products they sell at the reception. There was a whole store filled with lots of beauty products which made it difficult to choose what you wanted 🙂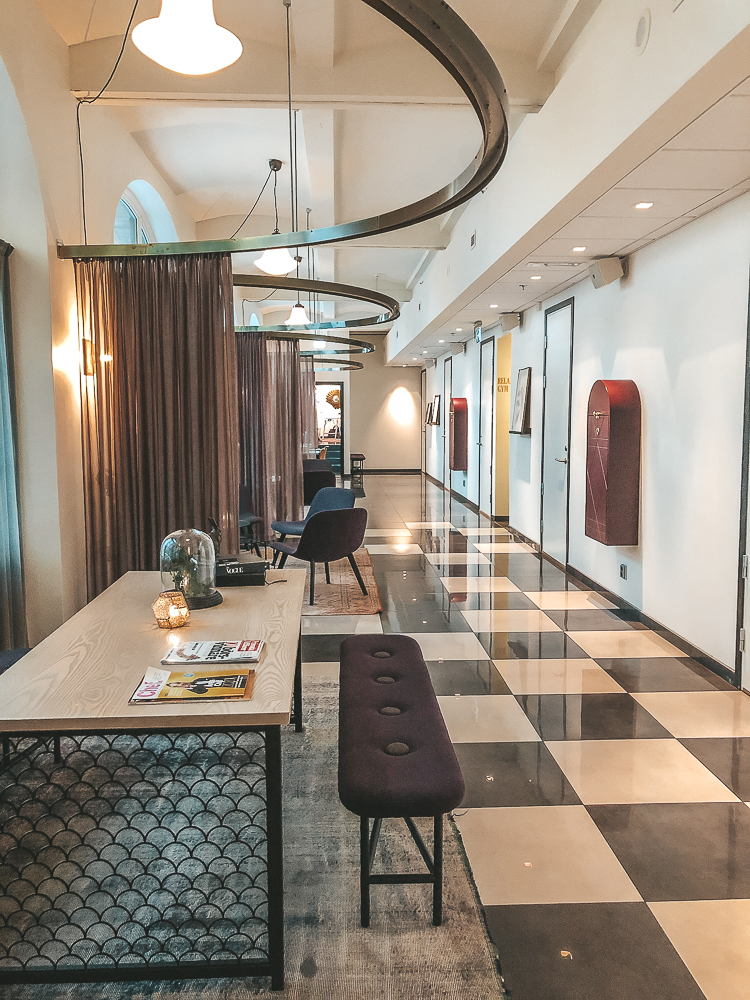 In addition to a nice relaxation pool, there was also a dry sauna, a steam sauna, several showers and a yoga room. When you step in here, you are met by harmony and a calm that makes the soul relaxed. There were several sunbeds and cafe set where you can sit and relax if you don't want to take a swim. The pool was reasonably cool and really nice, not at all as hot as some spa pools can be, it was perfectly temperate!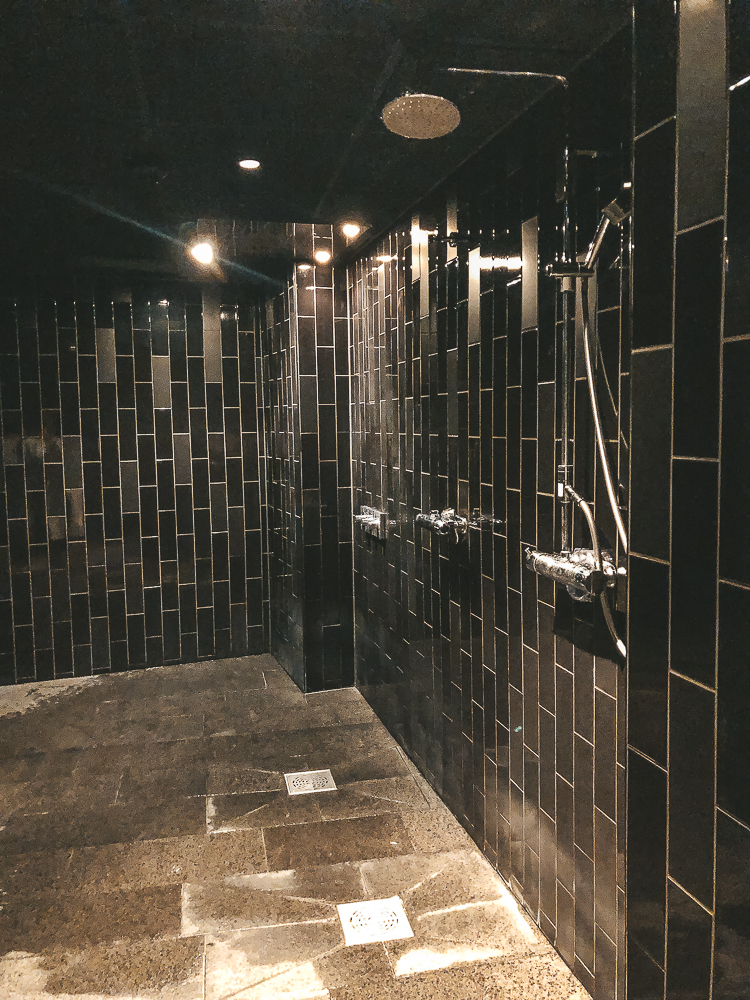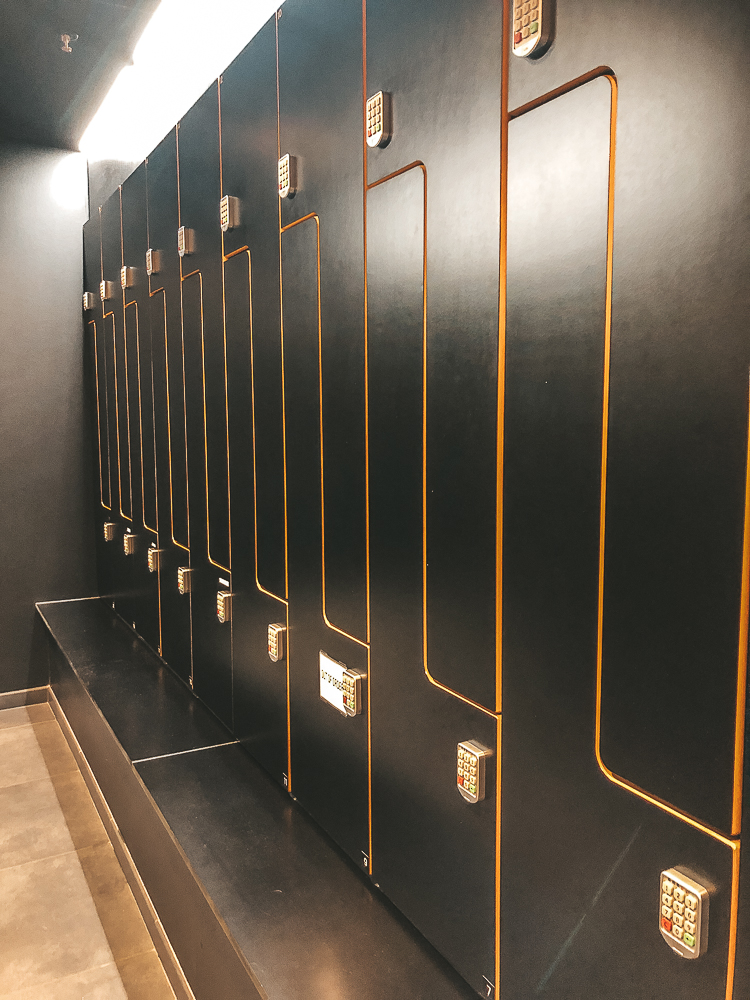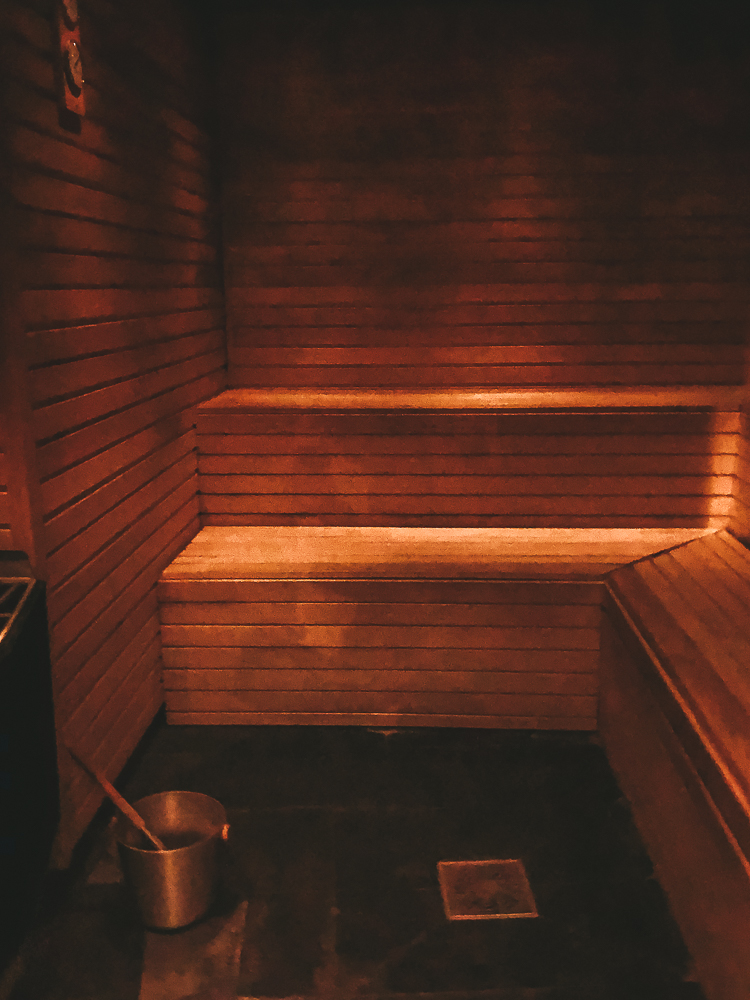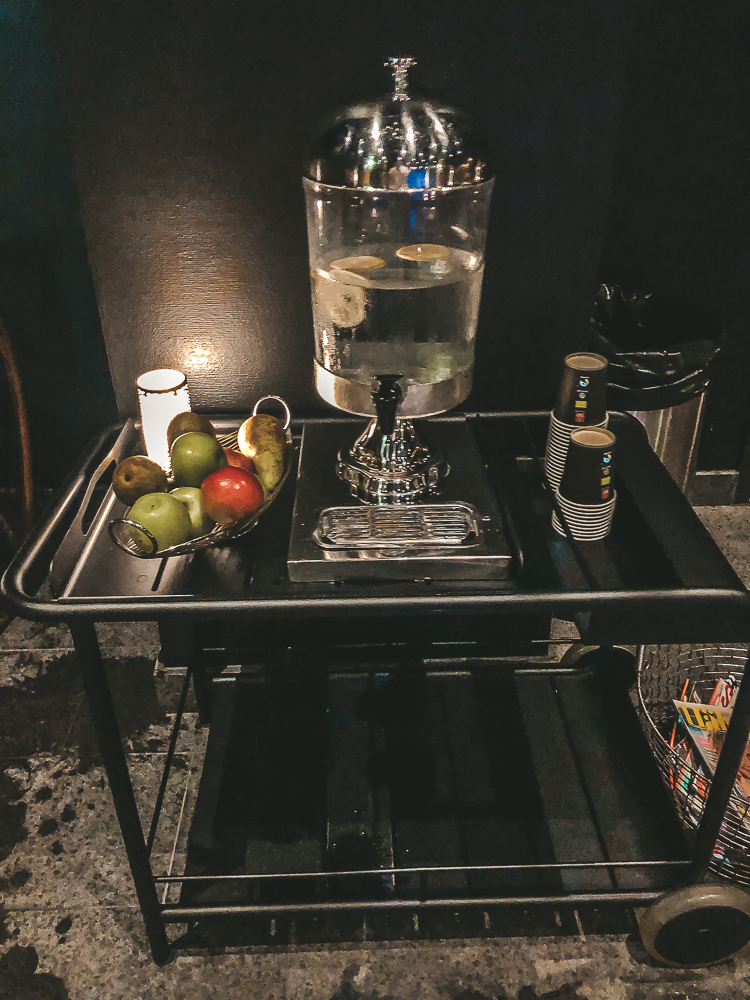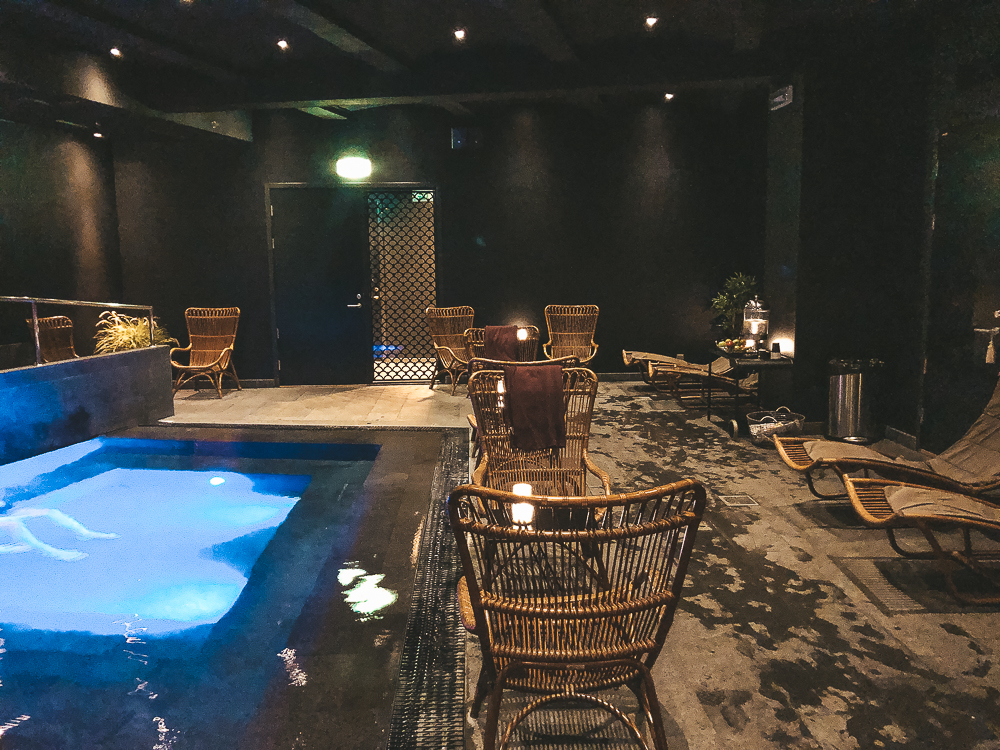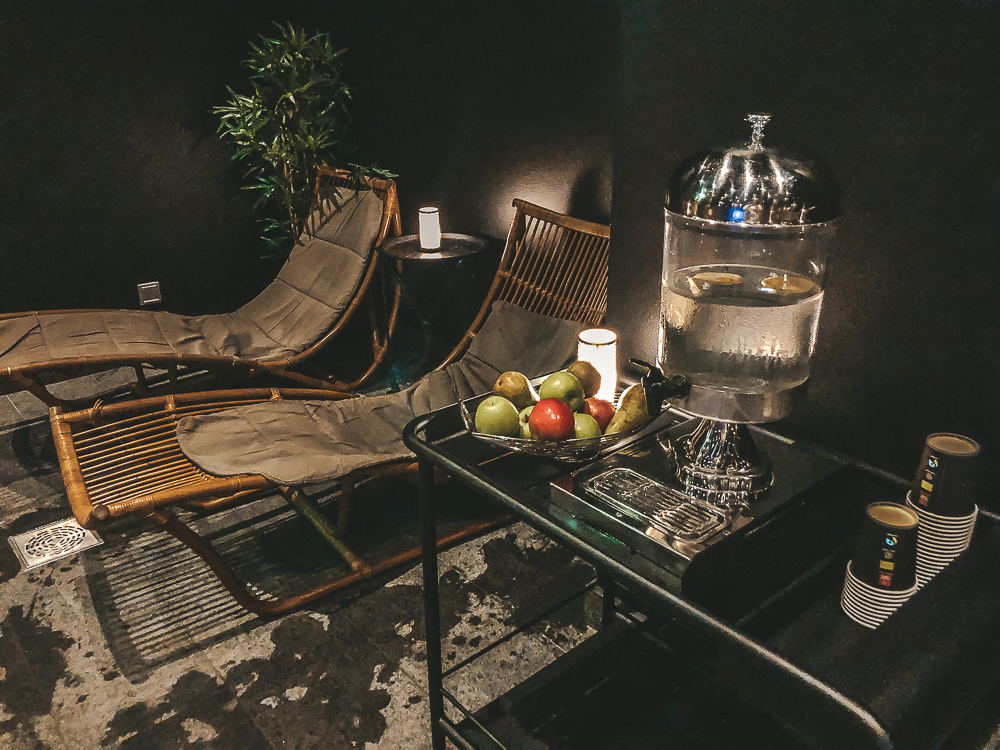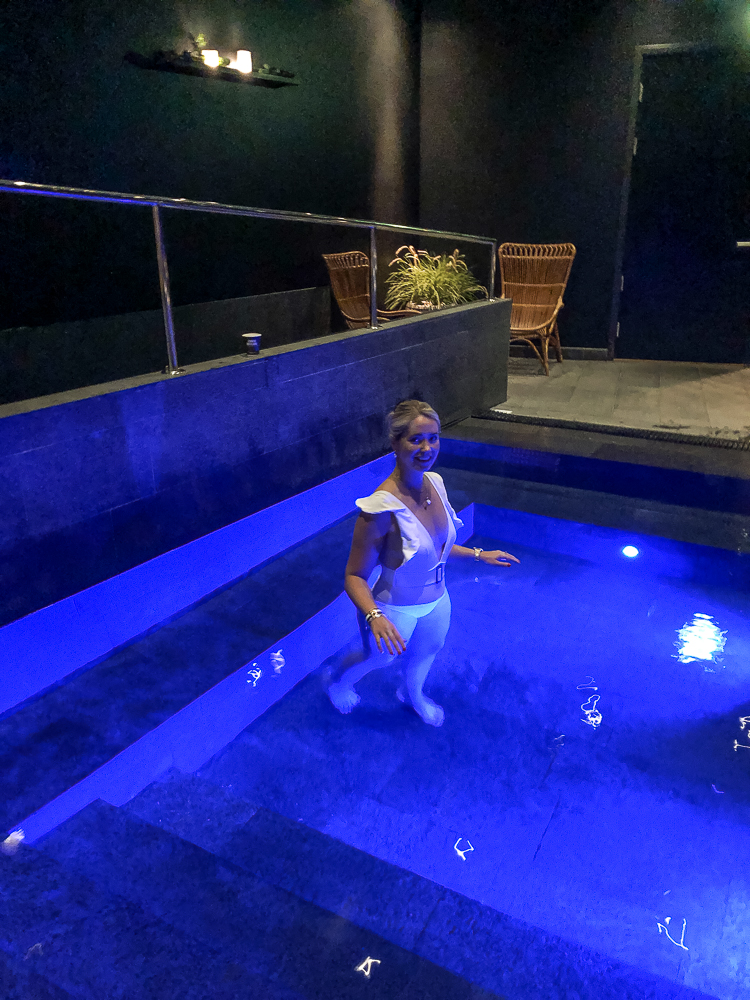 If you want to read more about Skönhetsfabriken and see their prices, you can click here.
Rooftop pool
On the 13th floor you will find the Clarion Hotel Posts Rooftop Pool. This is where their popular outdoor pool is heated to about 30 degrees all year round. The terrace up here also offers Gothenburg's best view where you have an almost 360 degree view of the entire city.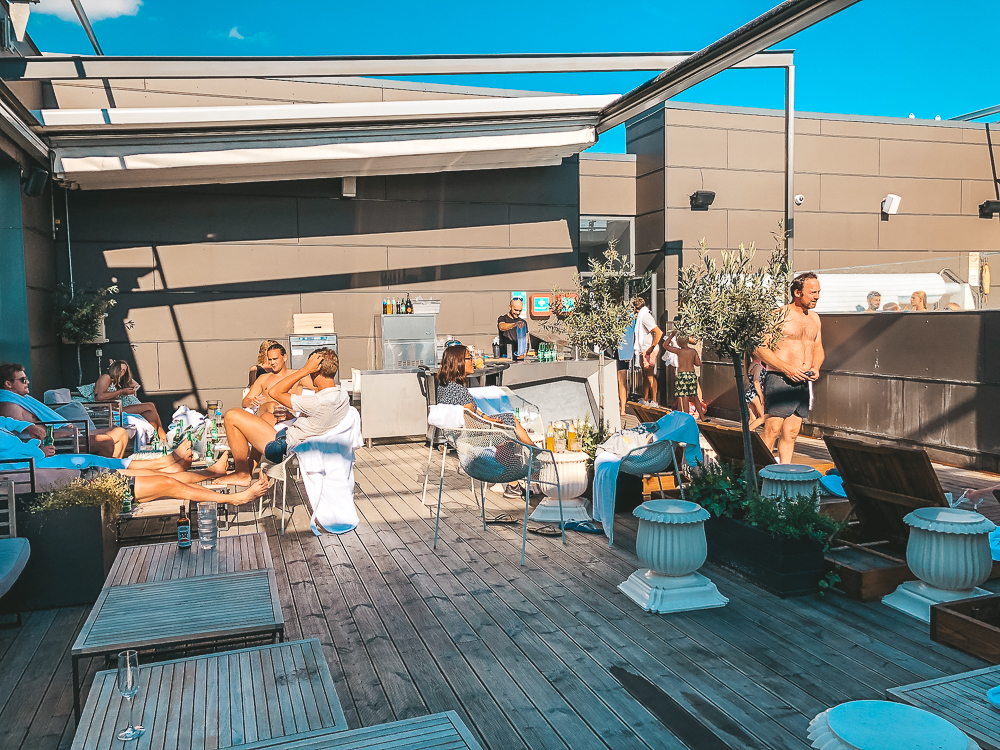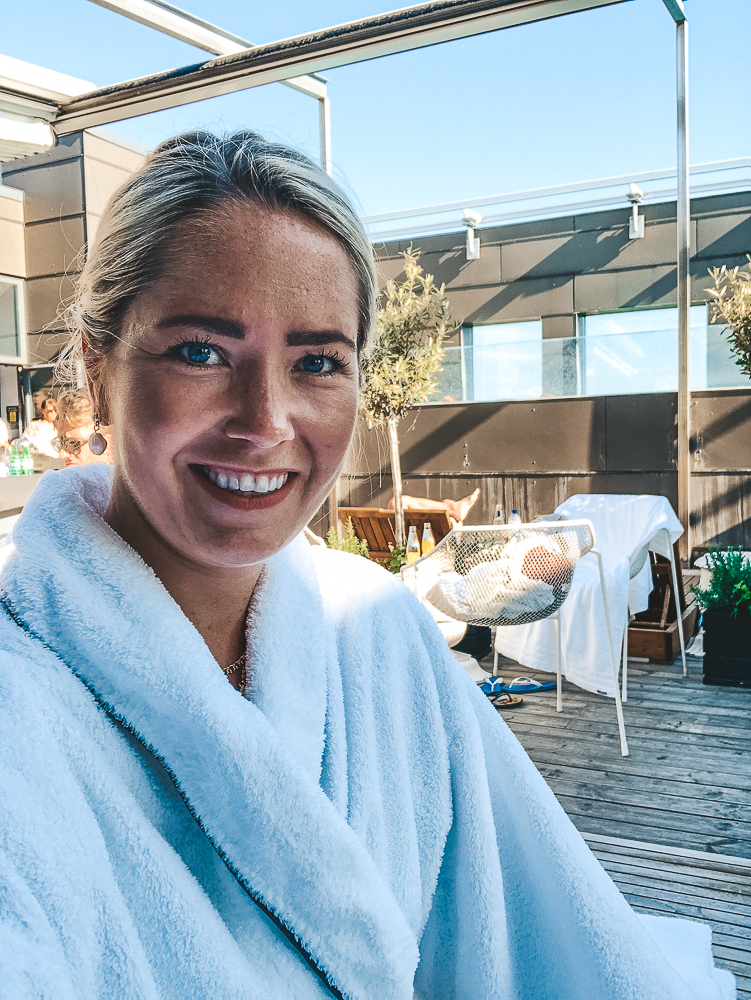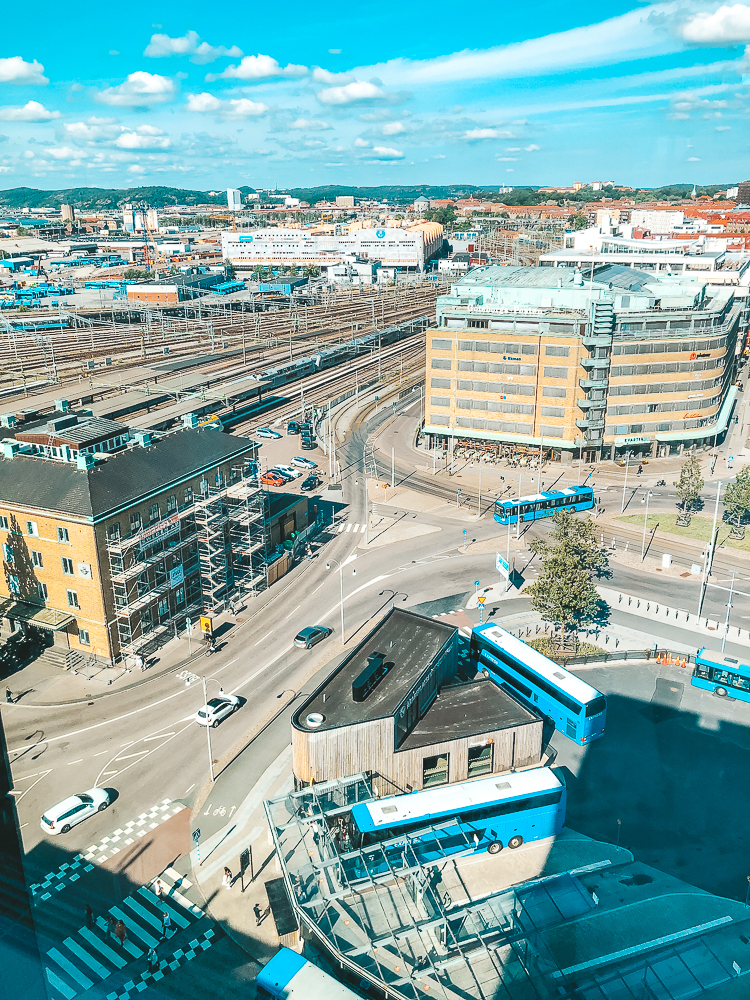 Unfortunately we were here in the middle of the summer season and due to the corona times, there was a limited number of guests by the pool, where only 30 people were allowed to stay at a time. This led to long queues to even get into the terrace and we had to wait 30 minutes before we entered, which I think was boring and lowered the mood. It is great that they have restrictions in connection with corona, but it would have been limited to everyone being allowed to have an hour each or something similar so there will be rotation and all hotel guests have the opportunity to come here.
In addition, there were far too many children and families with children who took over the pool and didn't make it so nice or atmospheric to be here so unfortunately we decided to leave here quite at once, something I was disappointed with as I had really looked forward to to spend a lot of time here in the sun. I understand that children want to swim and are shown here with but I would then recommend introducing specific times that children can stay in the pool as many other hotels have.
The terrace
Just before the entrance to Clarion Hotel Post, you will find the hotel's terrace, which has Gothenburg's sunniest outdoor terrace, right in the center of Gothenburg! With west facing and sun until late at night, this is a perfect place for sun worshipers, outdoor eaters and life enjoyers this summer, so I took the opportunity to spend some time here, which was absolutely fantastic and a must to visit! 🙂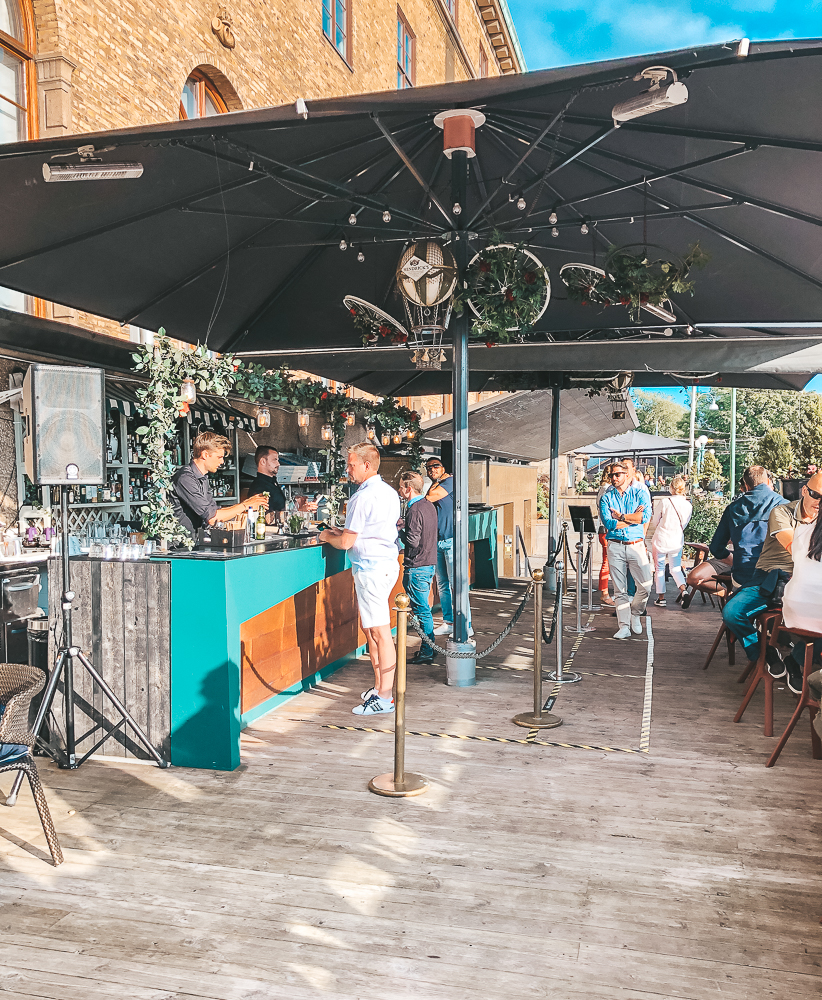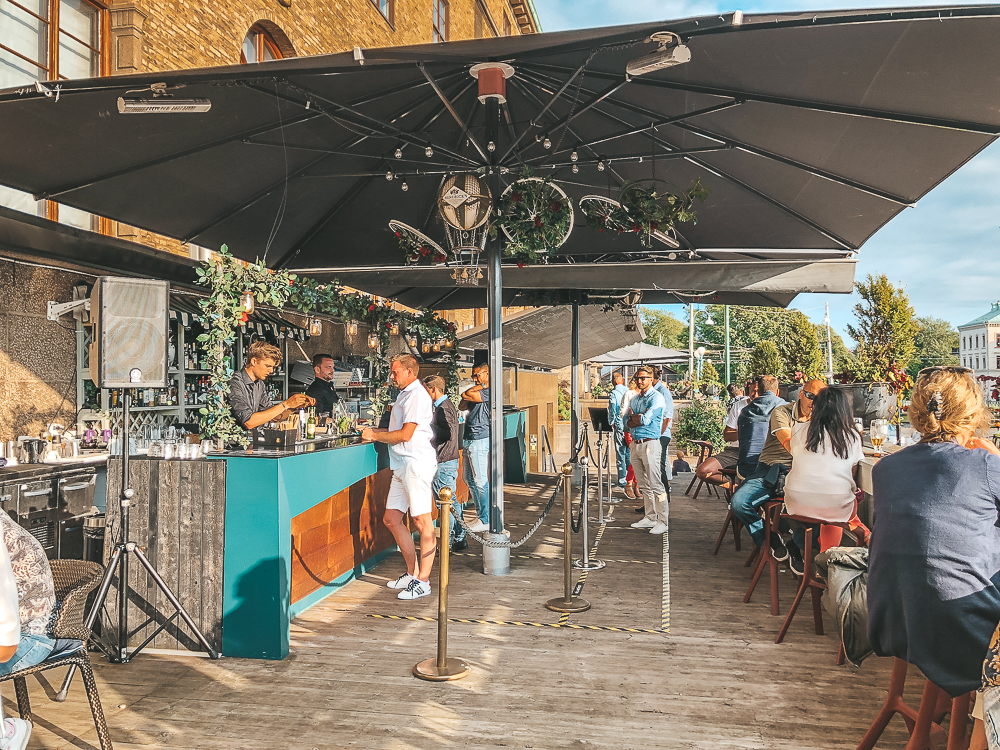 Now we only had a pre-drink here on the terrace, but it is also possible to eat both lunch and dinner here for those who are hungry for it. It was a good music here and a really nice atmosphere, so much so that I didn't want to leave for dinner indoors 😉 I can really recommend this terrace if you are going on a date or coming here with friends, because this was perhaps Gothenburg's best patio!
Restaurant Norda
After our pre-drink we went inside and had dinner at one of the hotel's restaurants called Norda and is one floor up from the reception. At Norda restaurant, the Swedish west coast meets the American east coast. We had a fixed 3 course menu and had to buy a wine package for 250 SEK per person where you get a glass of wine for the starter and a glass of wine for the main course, also the wines were specific wines that matched the food we got.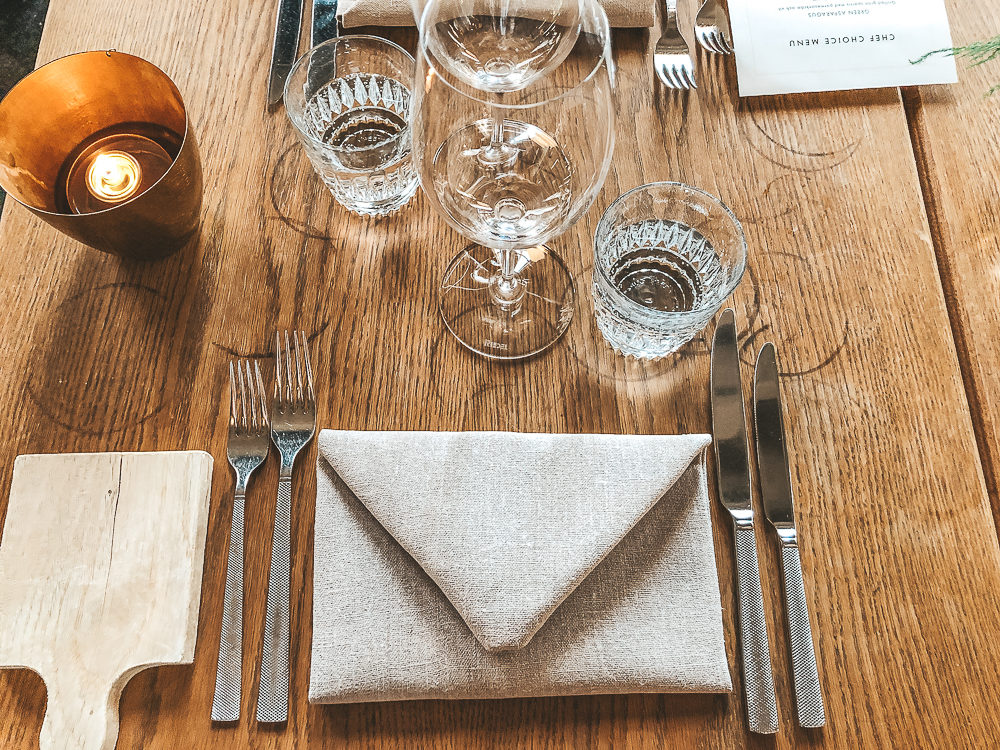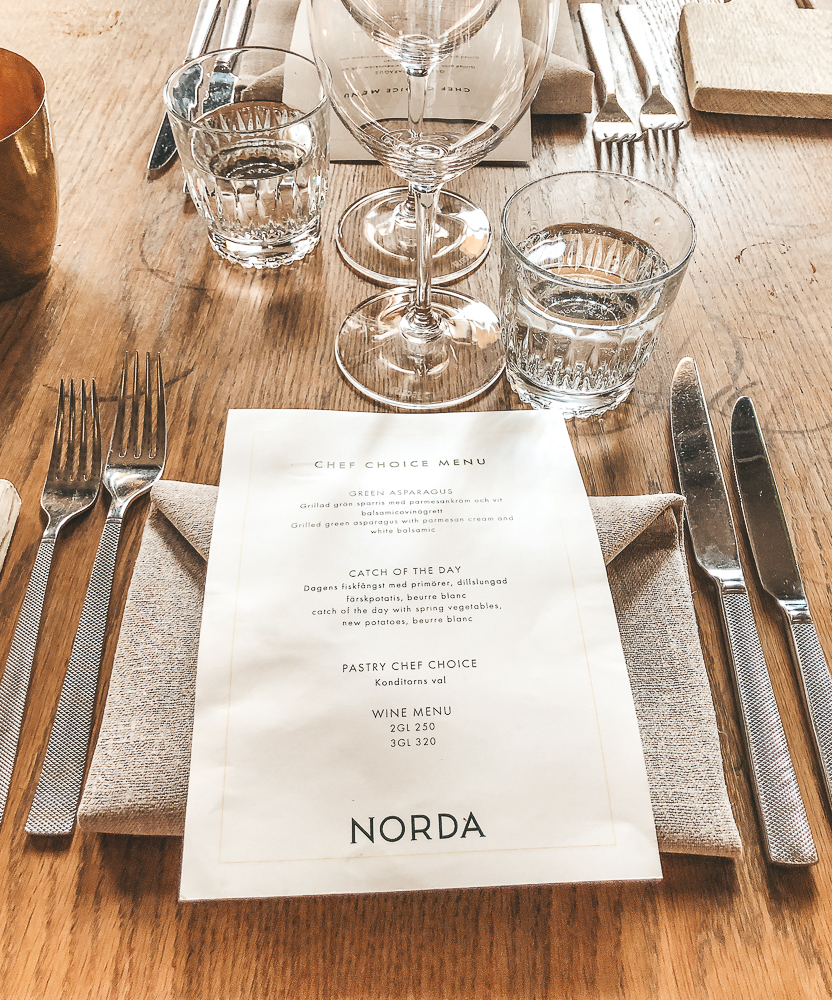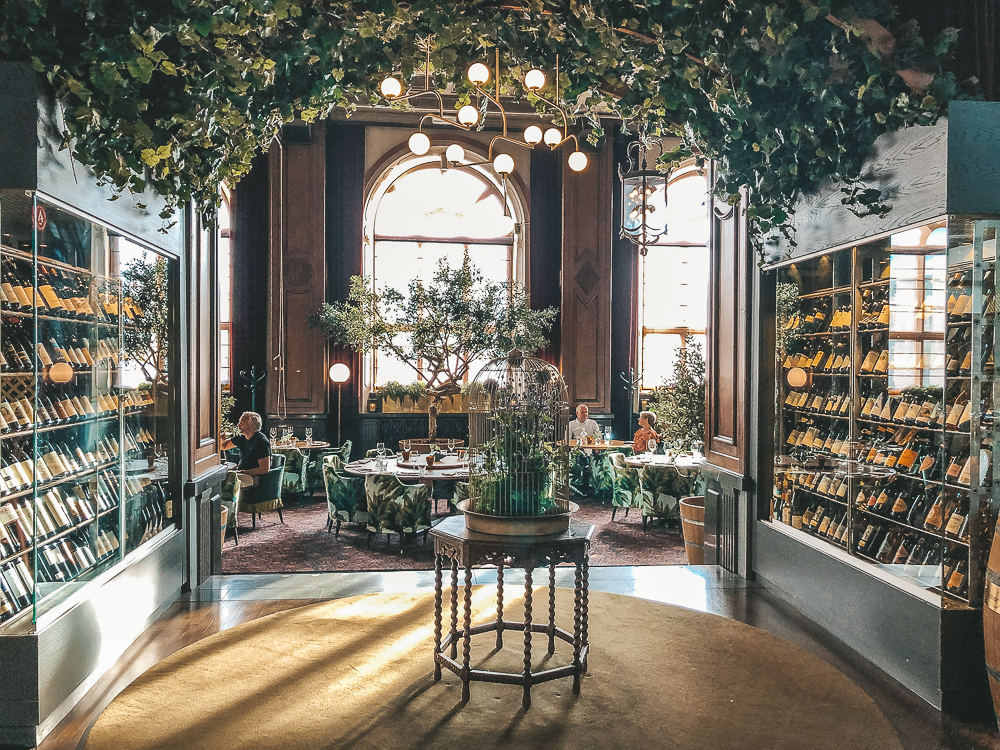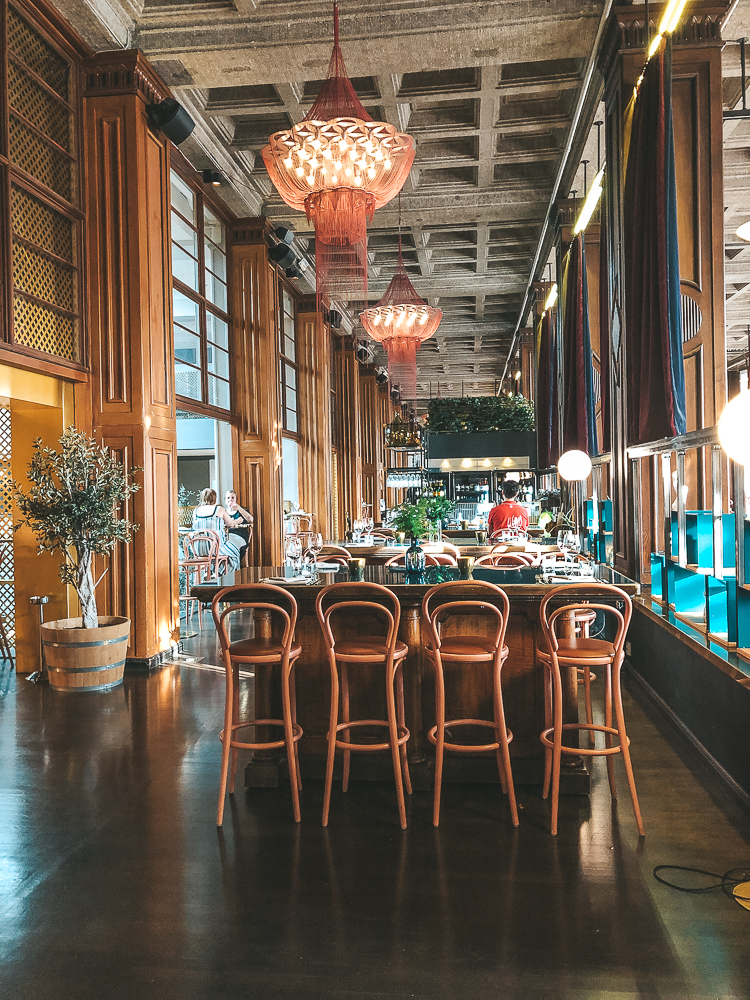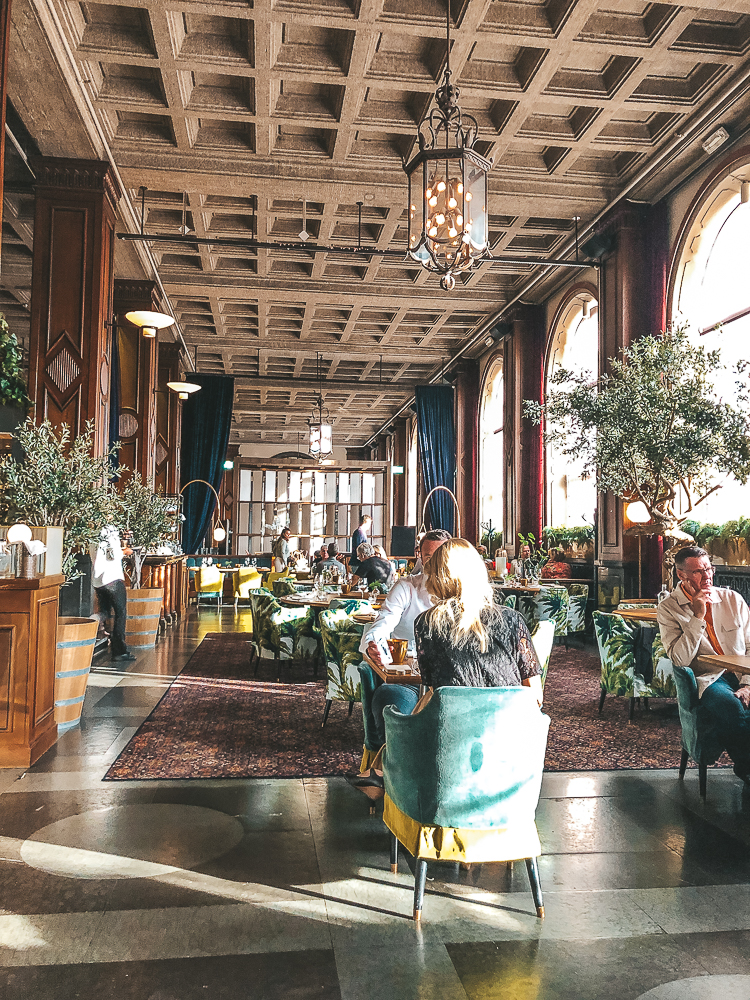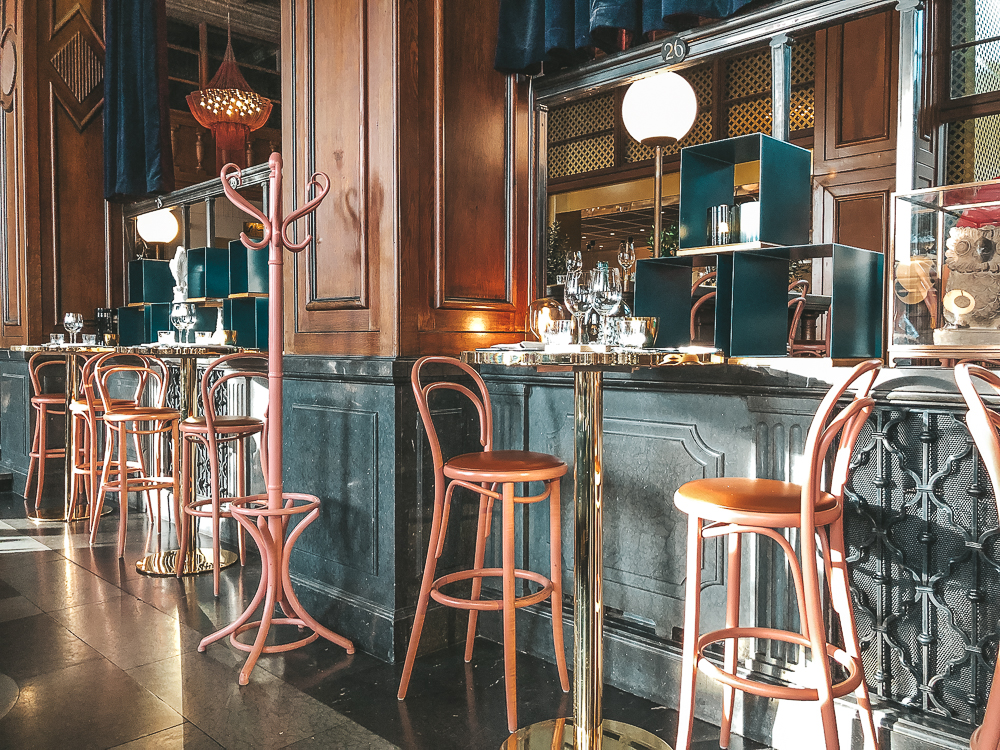 For starters, we got green asparagus that was grilled.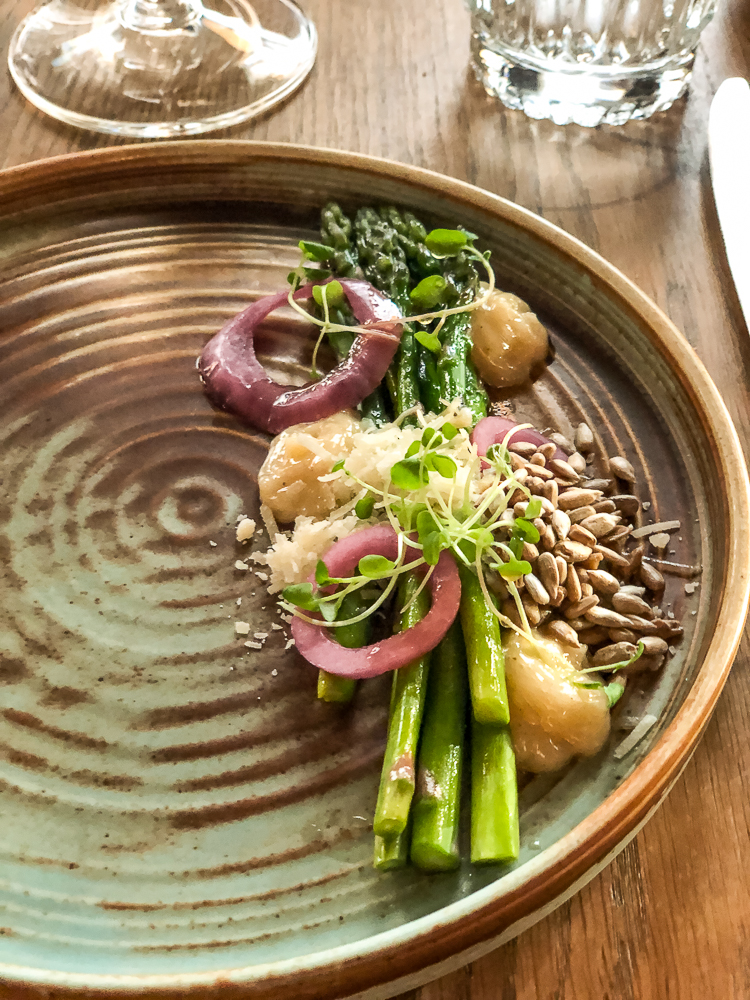 For the main course it was fish but since I don't eat fish I got a truffle risotto instead which was really good!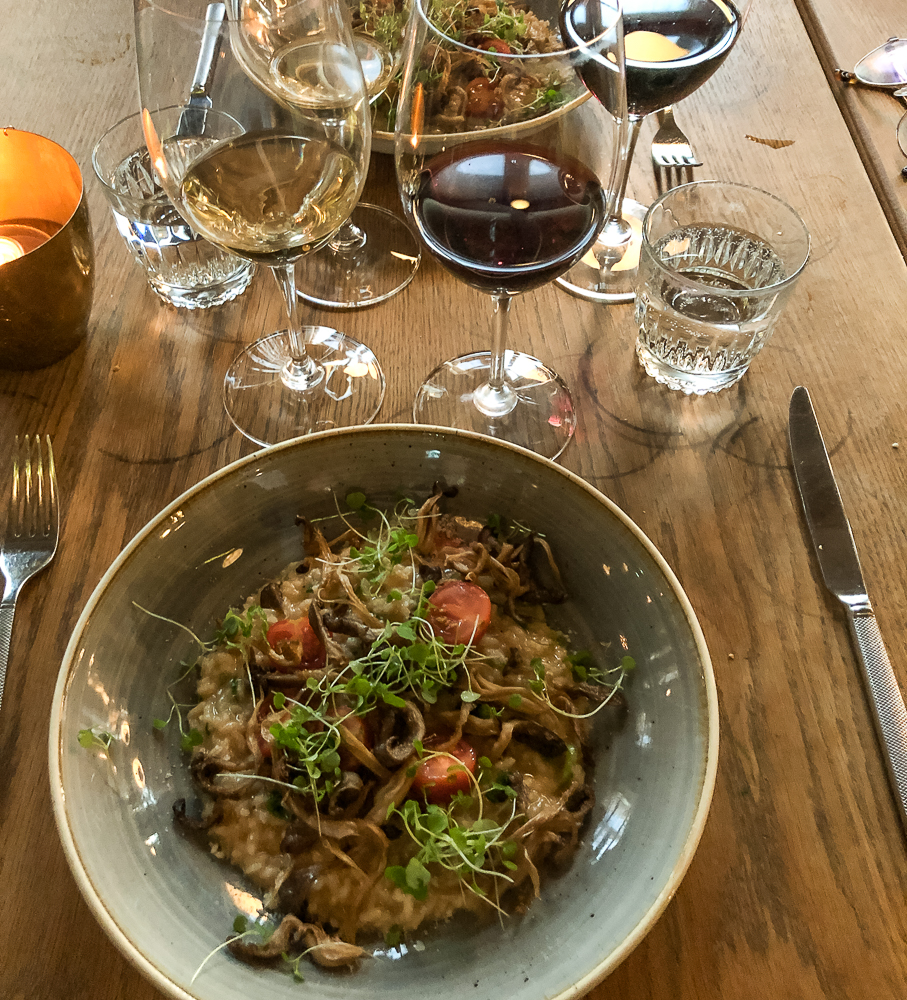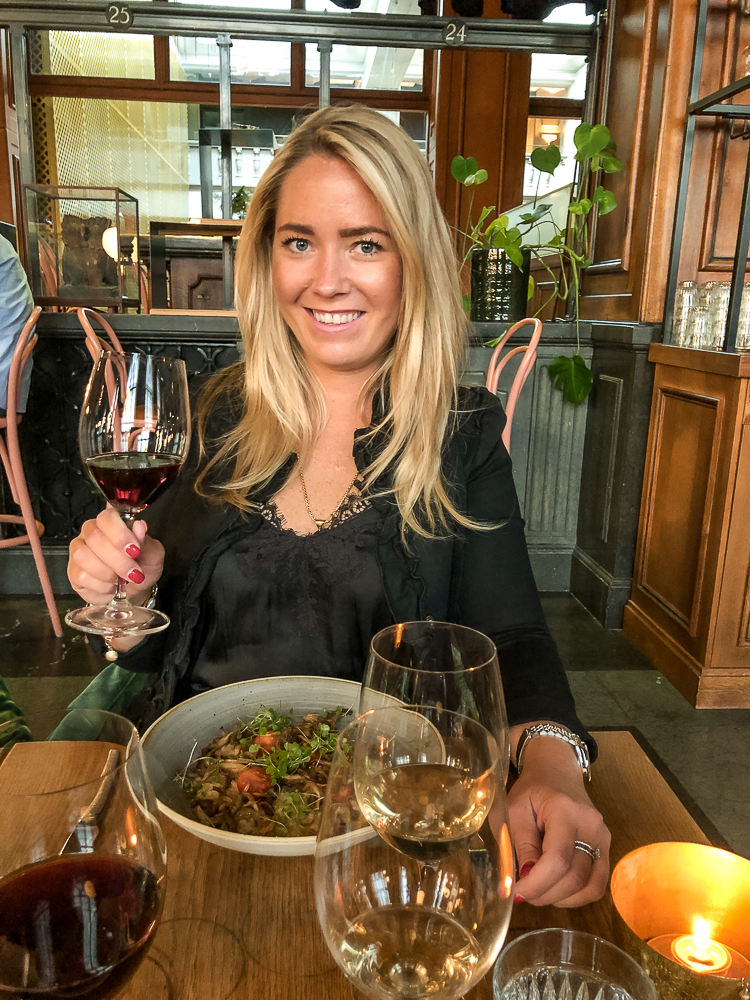 For dessert, it was apple pie which was also good!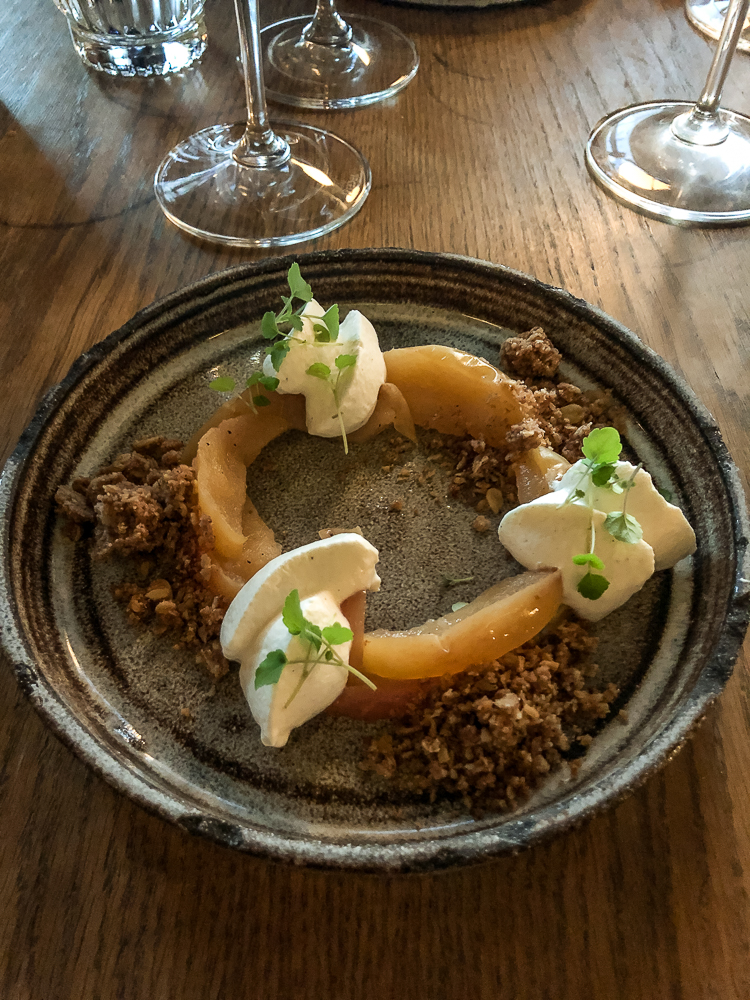 So, the decor here in the restaurant is absolutely fantastic and there is a lot to look at and admire over here 😉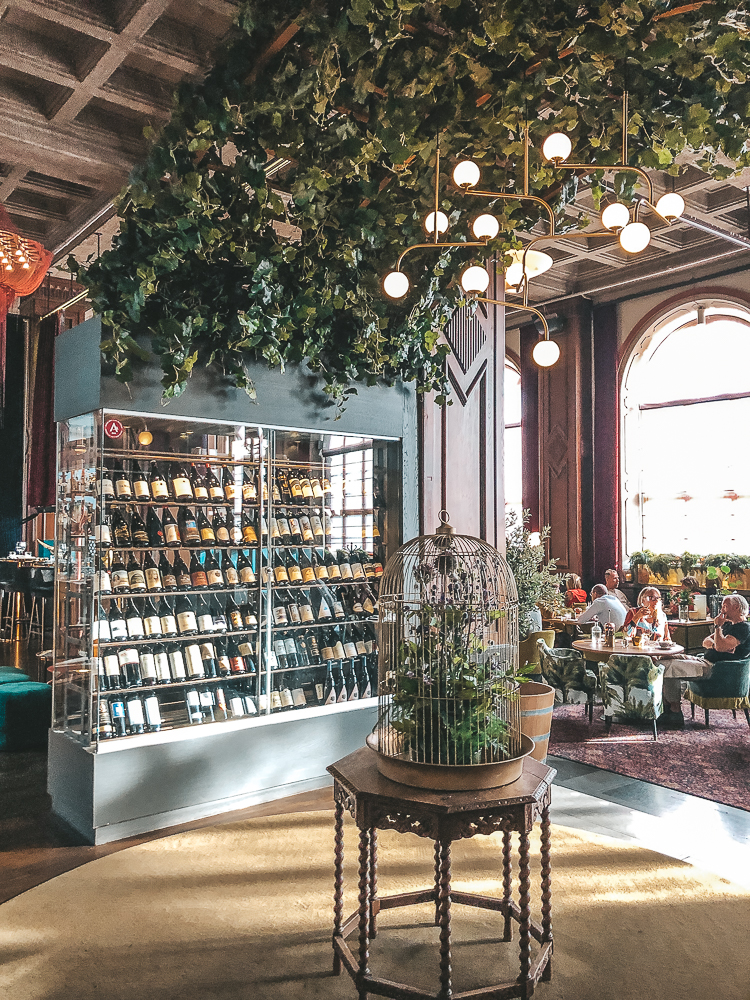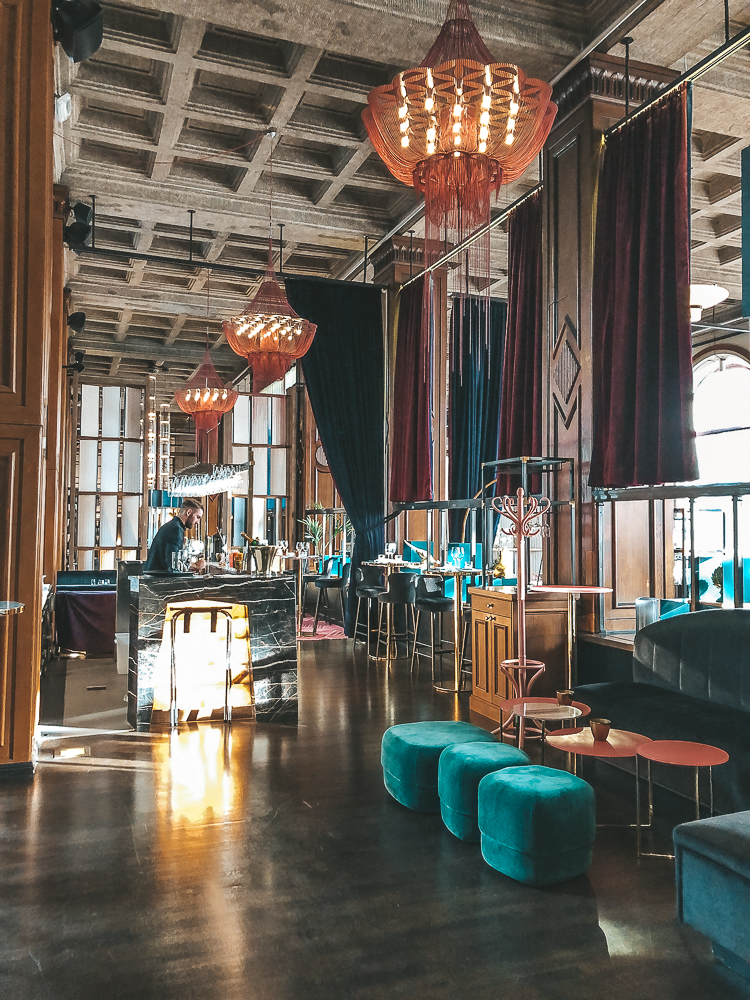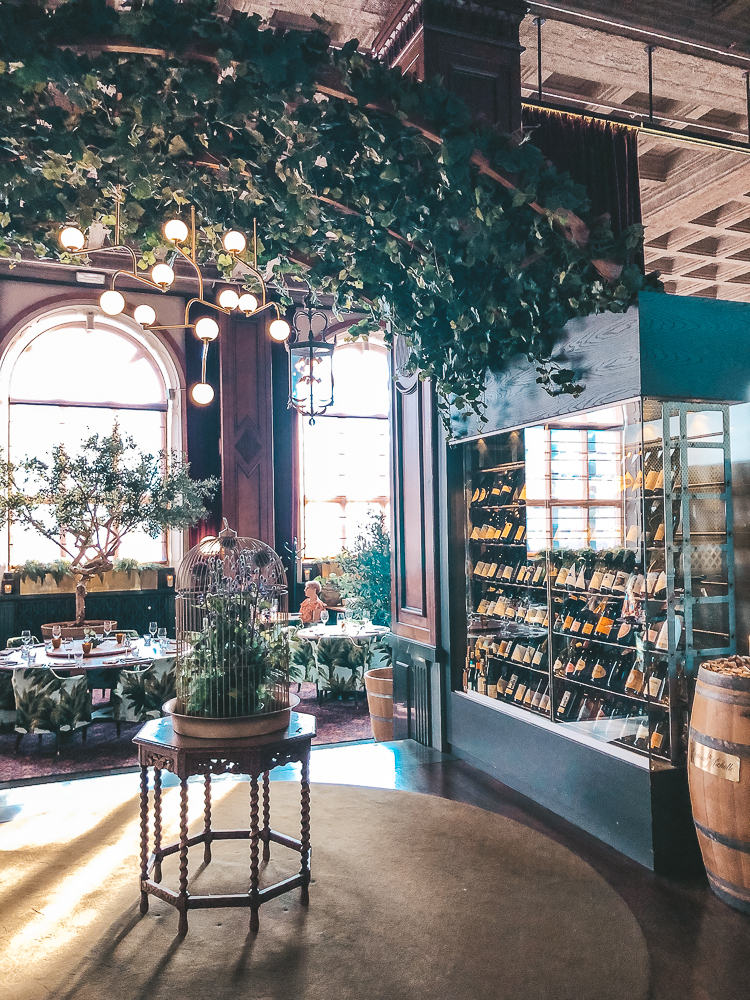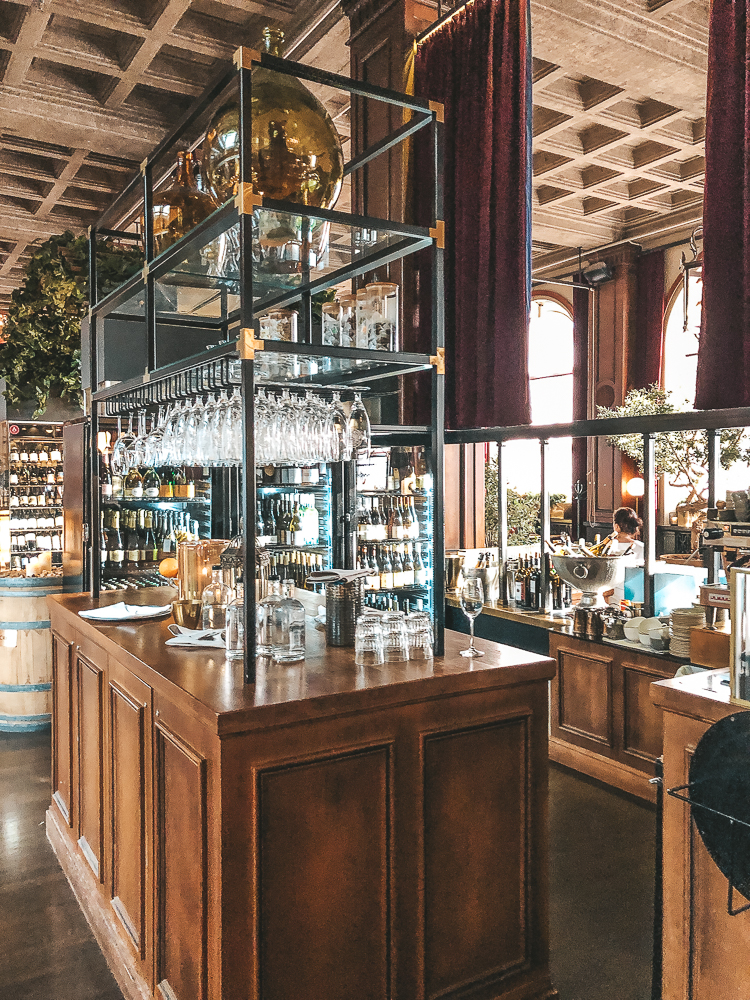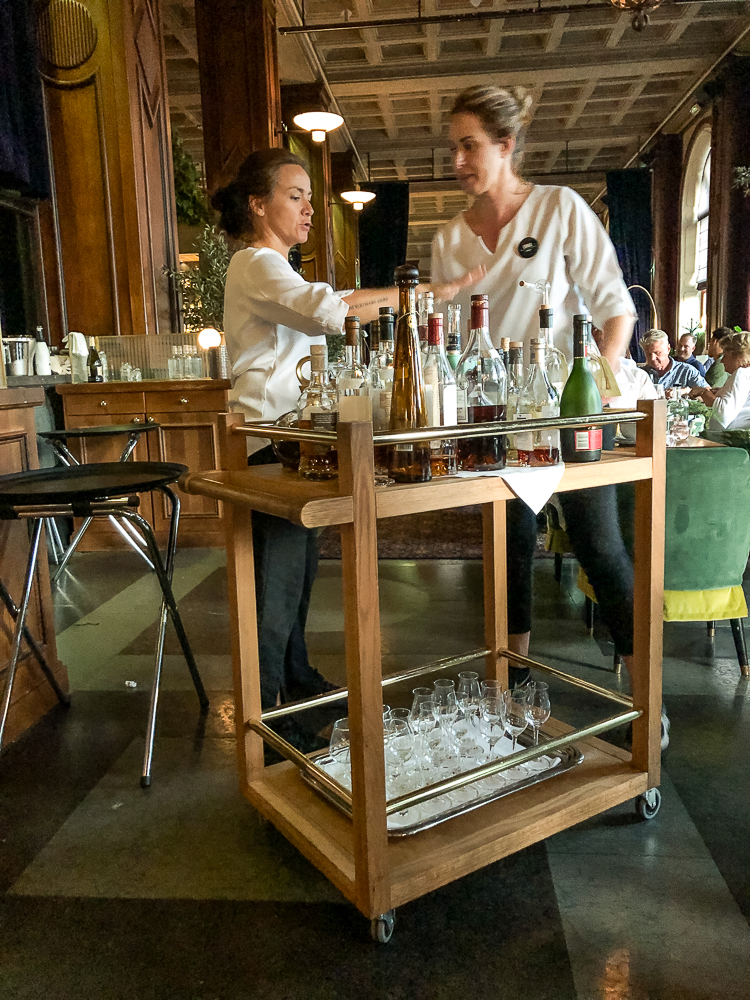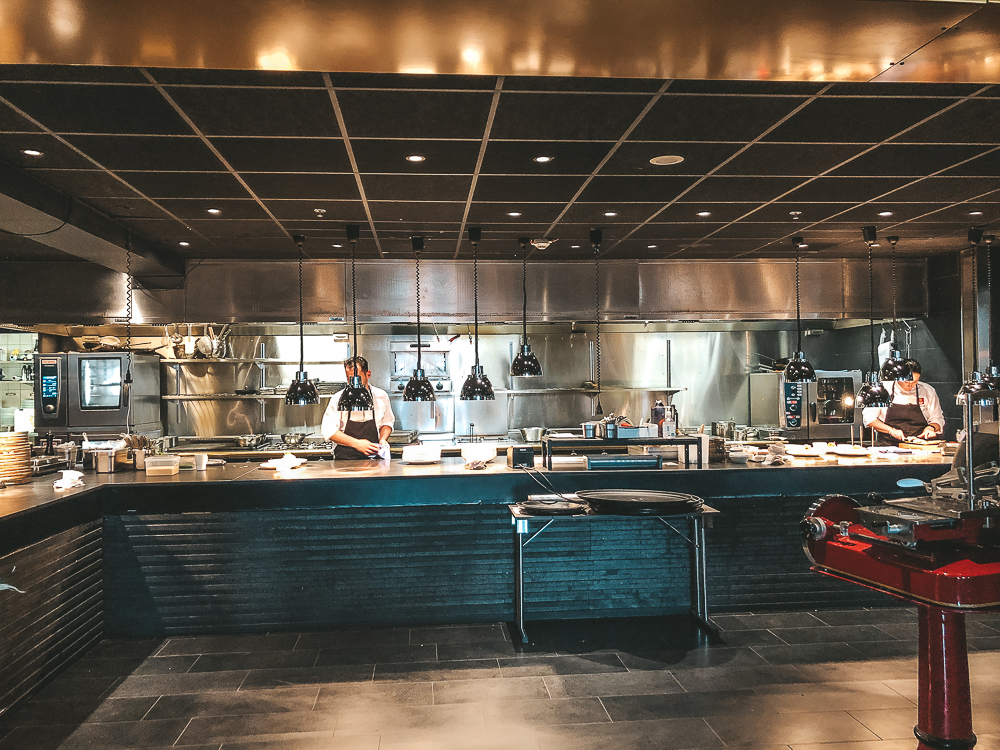 Breakfast
The breakfast was located on the ground floor, opposite the reception, just as you enter the hotel on the left. Also here it  was a long queue to make room for breakfast because there were so many people at the same time. Expect (during summer time at least) to stand 10 minutes in a que to breakfast and you will be directed to which area you should sit at as there were two areas to spread people out as much as possible due to corona restrictions. However, I really liked this breakfast! Here was a lot to choose from and a large selection of everything possible. You will definitely go measured from here and it was a very good breakfast that I can recommend! 🙂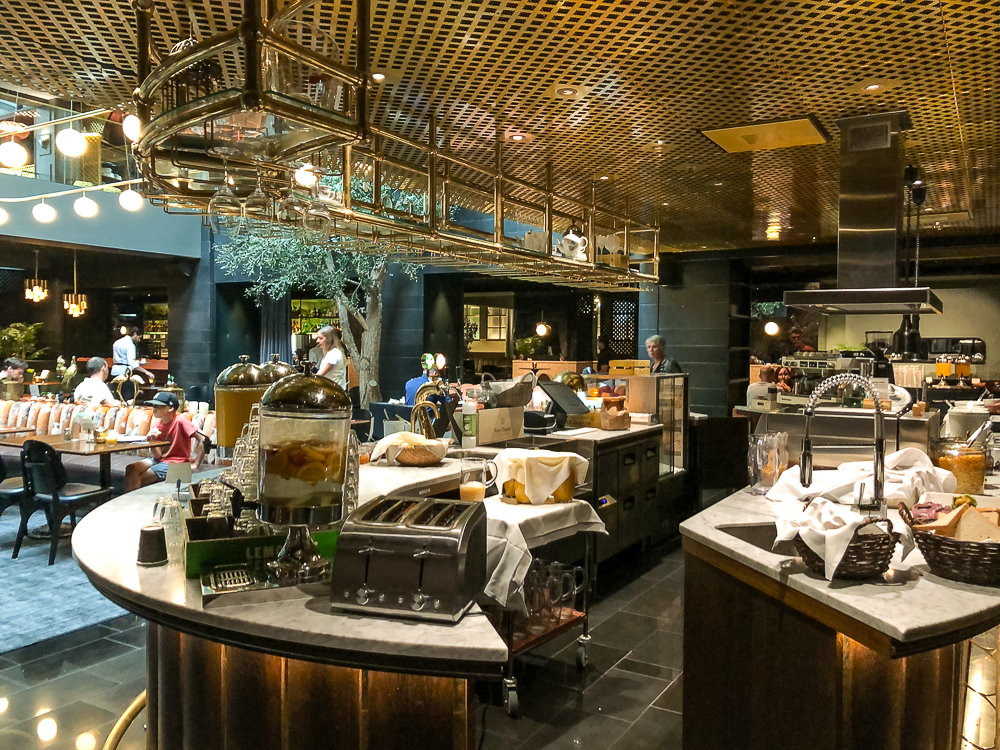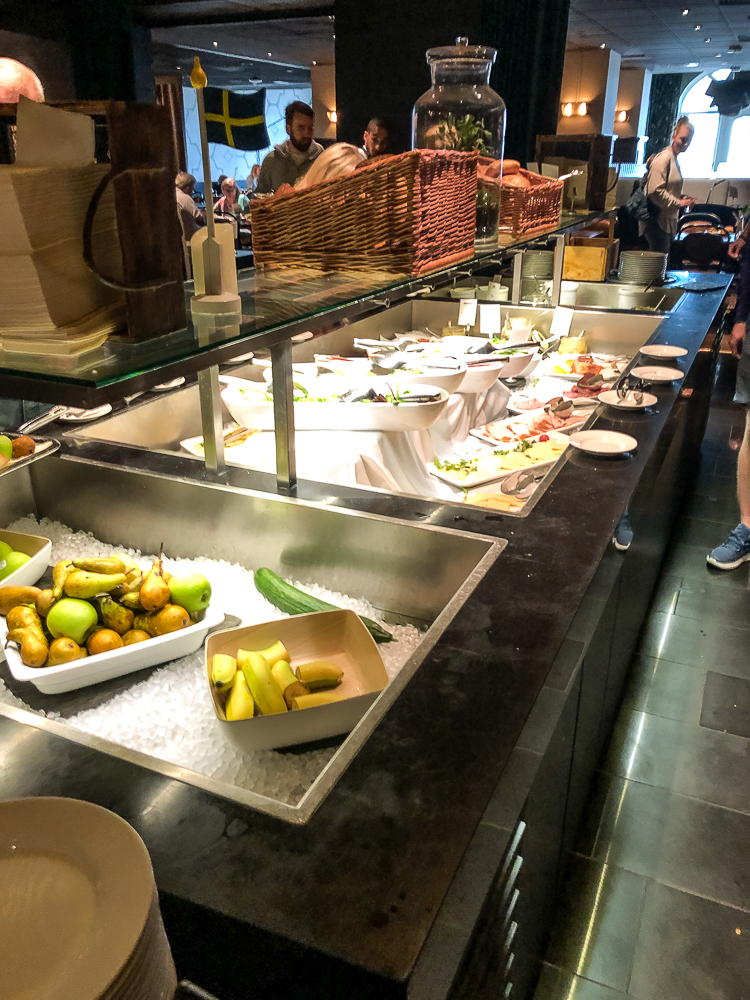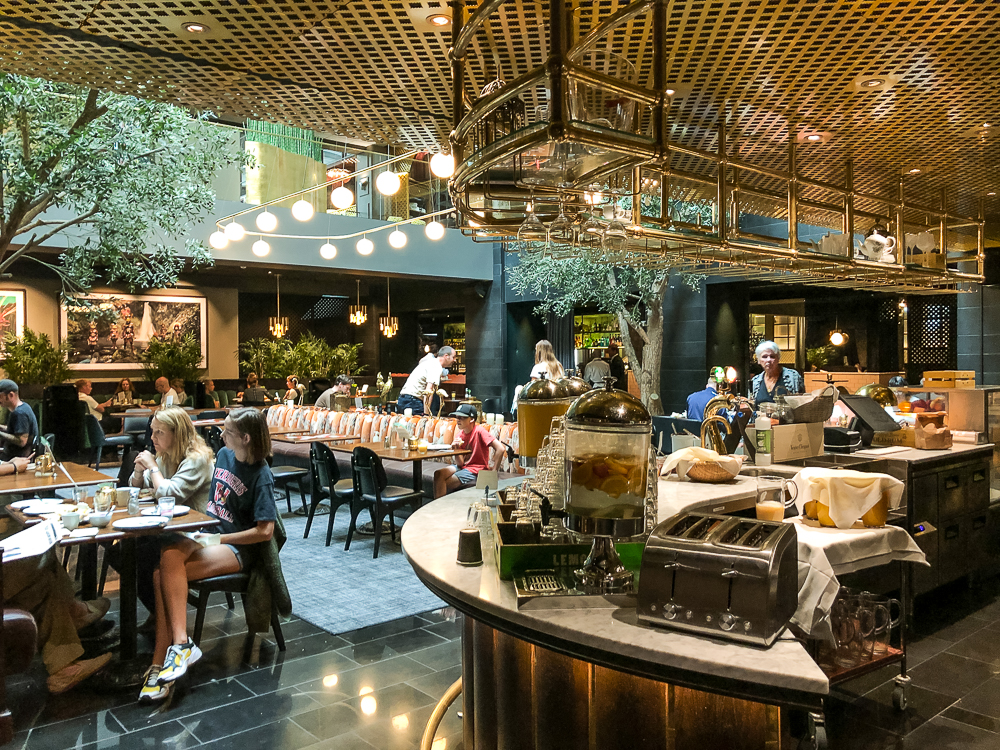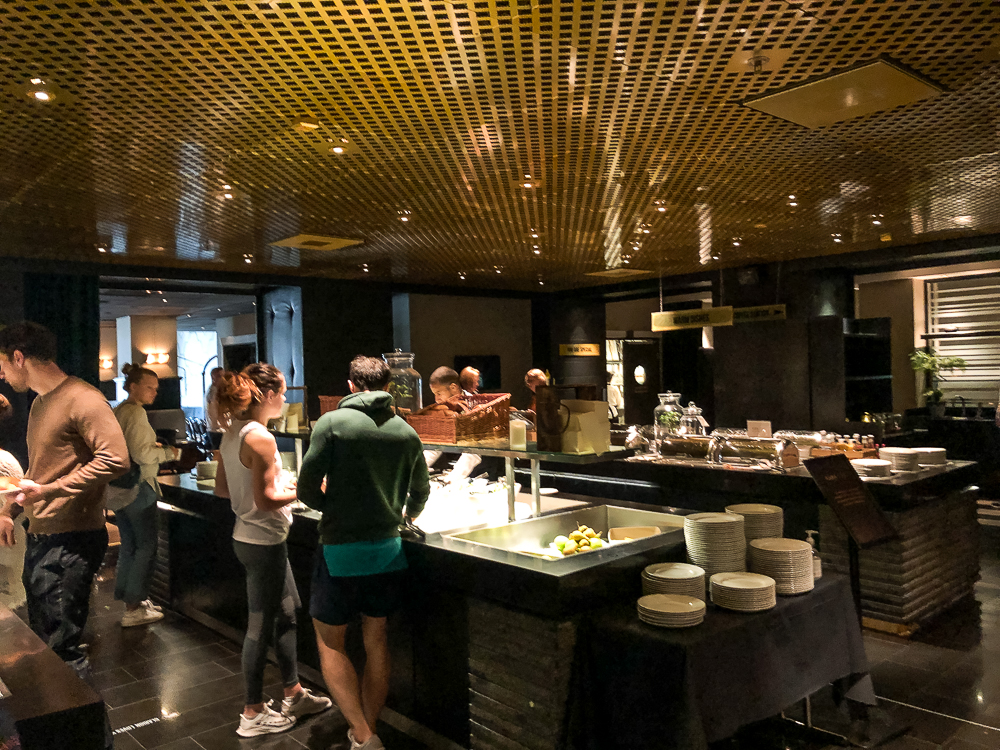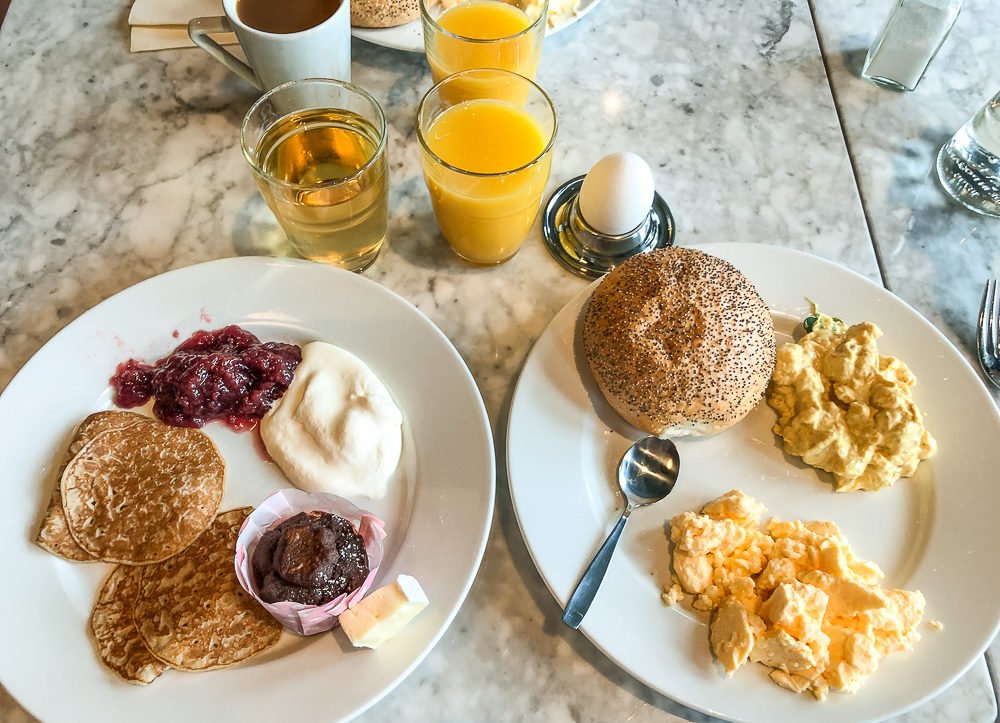 Summary
I have stayed at this hotel before when I worked as a flight attendant for SAS and it was really nice even then, however, it was not as good as I remember it, maybe because it is in the middle of summer and there were a lot of families with children here, which I didn't thought it would be as well as queues for both the pool and breakfast, which was not entirely successful so therefore I recommend staying here when it is calmer and there is no break for kids. Early summer and late summer I think is a completely different experience than what I had now, because as I said, when I lived here before, it has been great! 🙂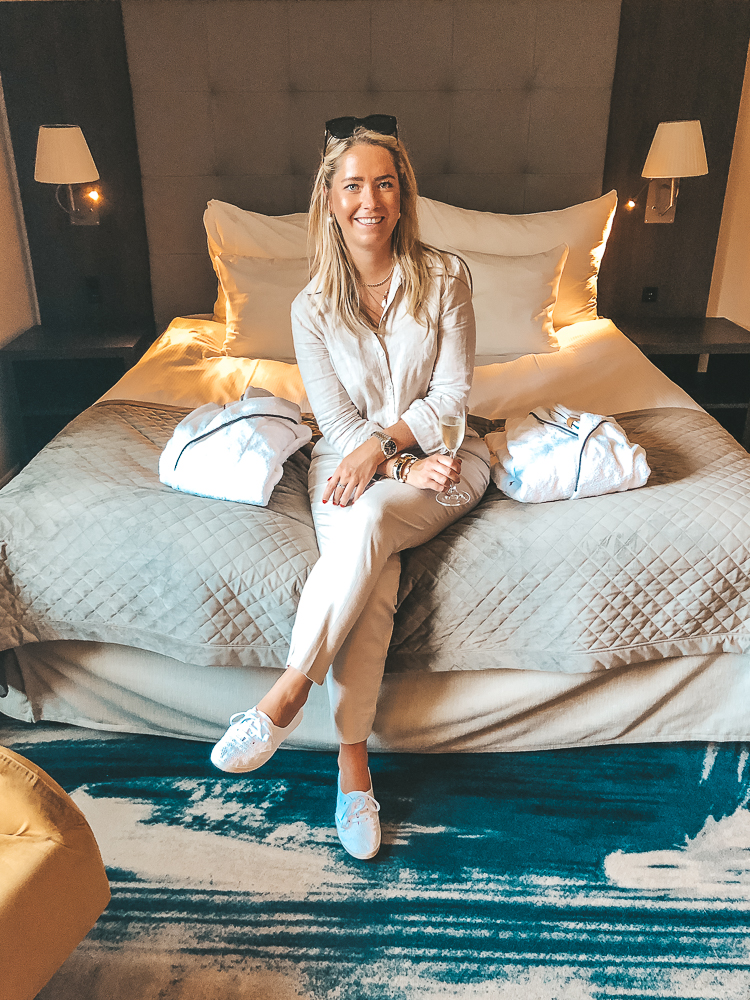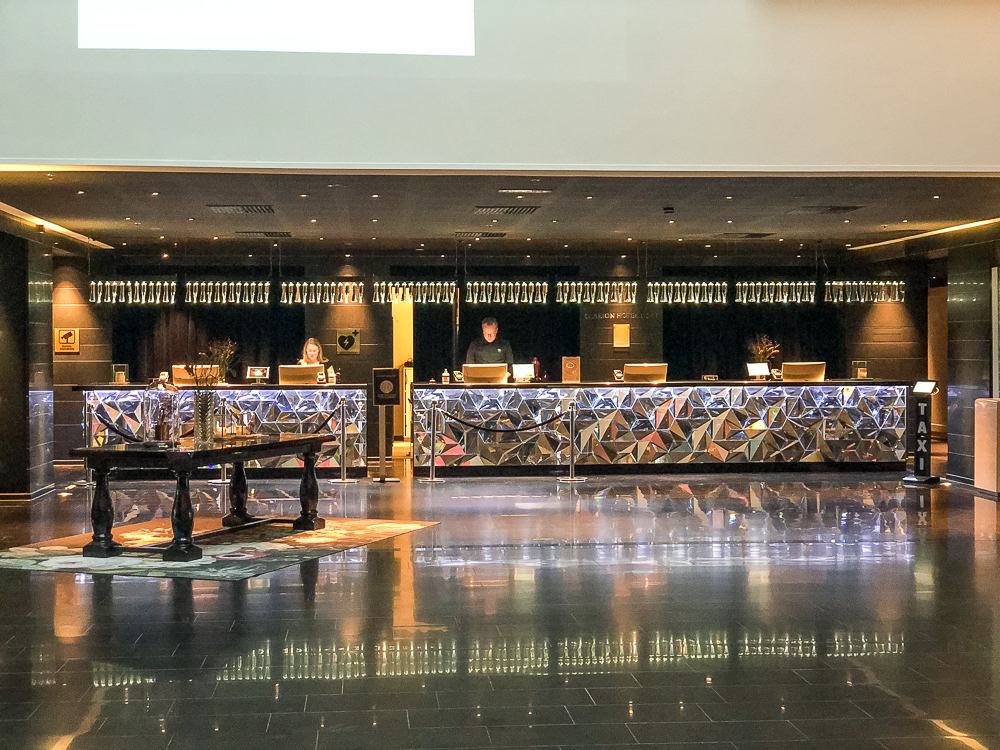 If you also want to book a weekend in Gothenburg and stay at Clarion Hotel Post, click on this link to go directly to their booking page.
Happy Travels!
// Charlotte