In advertising collaboration with Hooks Herrgård. 
Staycation at Hooks Herrgård in Småland, Sweden
If you want to put a golden edge on life, you should definitely head to Hooks Herrgård, located in the mythical Småland forest, near Jönköping. Hooks Herrgård offers conferences, spa weekends but also golf weekends as they have 2 golf courses just one wedge from the mansion 🙂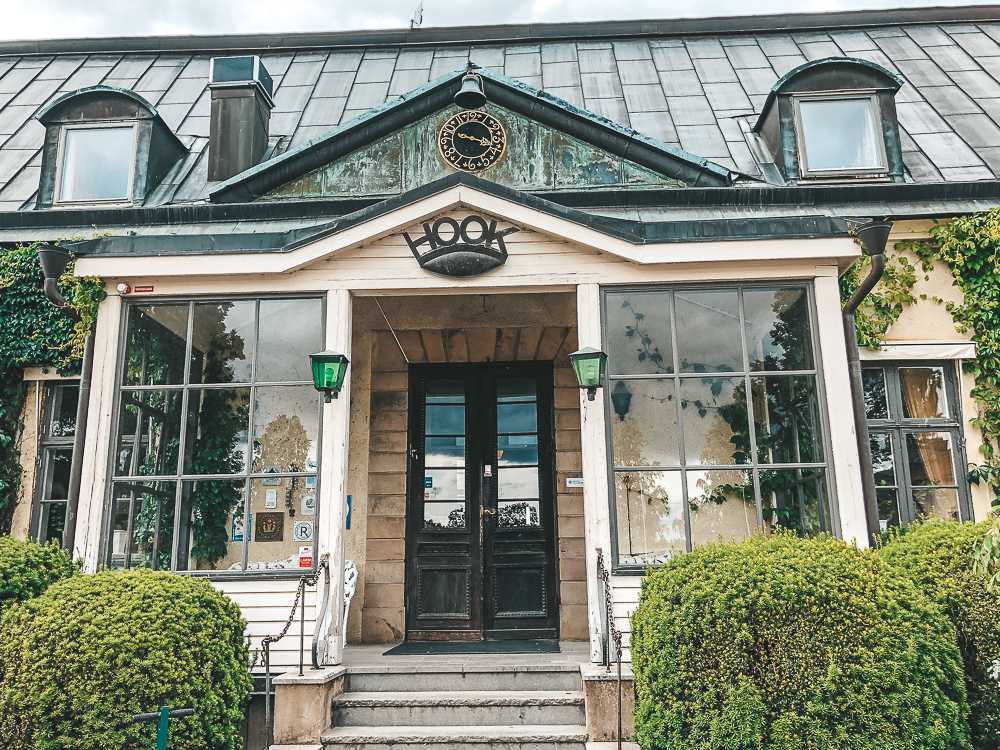 Hooks Herrgård
At Hooks Herrgård you will find two of Sweden's finest golf courses, one of Sweden's best spa experience, a top – class facility for conferences and an architect – designed dining room that is completely newly renovated and really nice not to mention the dinner which was clearly the absolute best I have eaten! All dishes were magically good and the quality of the food was really top notch!
What is a plus in the edge, I think, is that Hooks Herrgård thinks with sustainability in focus where the mansion is Nordic Ecolabelled, they serve a certified breakfast buffet and have their own well with water purification.
The Rooms at Hooks Herrgård
Hooks Herrgård has 103 rooms that are distributed in the Manor and the wings; Frökenflygeln, Rosenflygeln, Traktörflygeln, Sjövillan, Strandstugan and Sörlängan. Most of the rooms are double rooms and the suites can be found in the manor and in Sörlängan.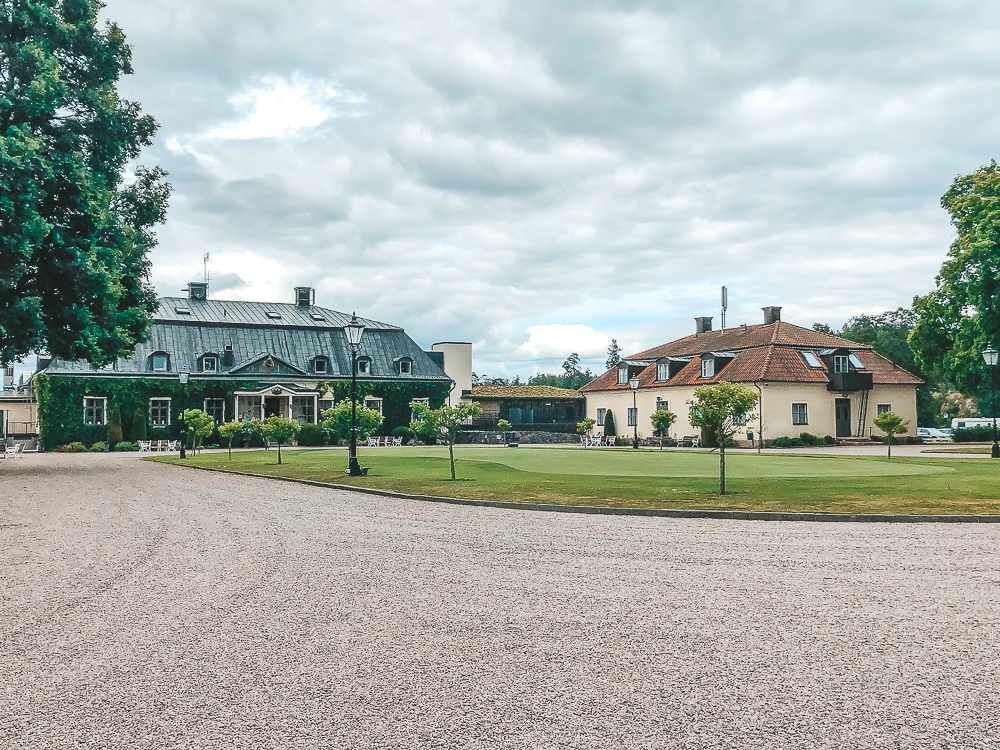 Our Room
We stayed in a double room on the upper floor of the mansion overlooking the water and the golf course. There are 13 hotel rooms here that are newly renovated but preserved with a lovely mansion feeling. All have AC, coffee machine and bathtub. Our room was really cozy decorated where the wallpaper matched both the curtain and the pillows which made it very nice. There are also amenities such as a lift and the rooms are adjacent to the spa area, so it was just to go down in a bathrobe and slippers directly from the room, which I like!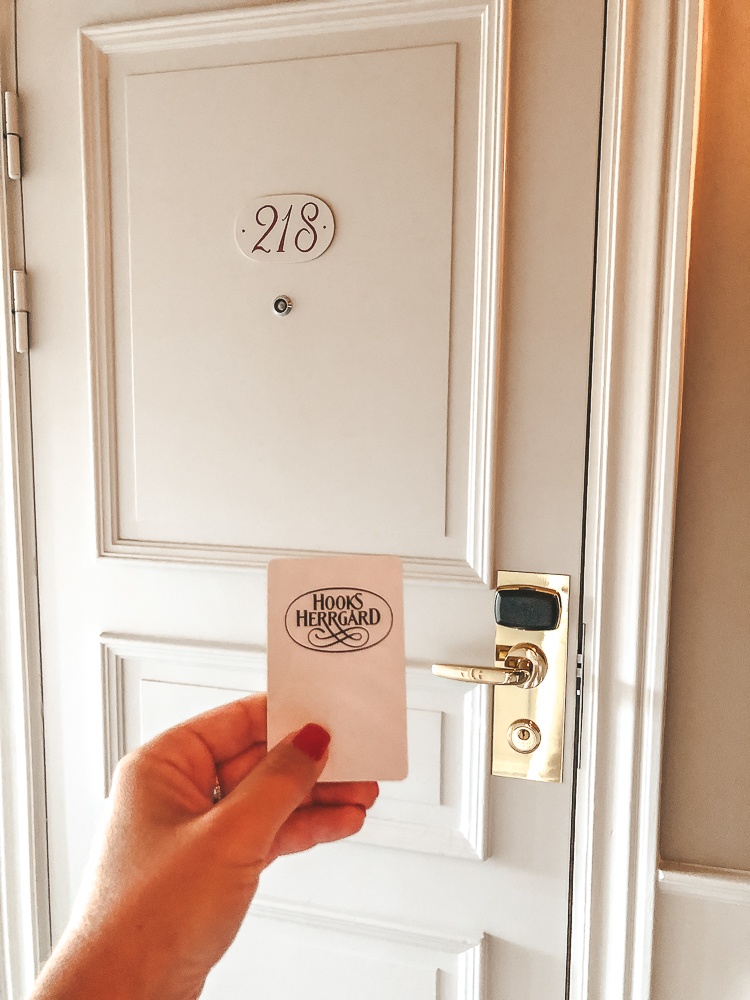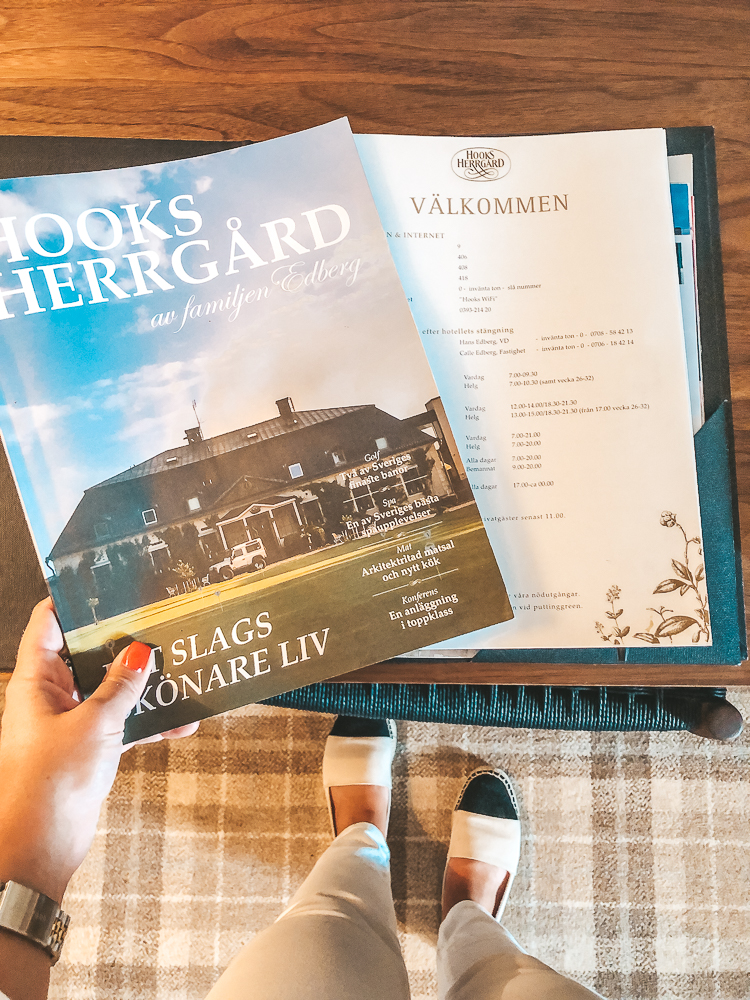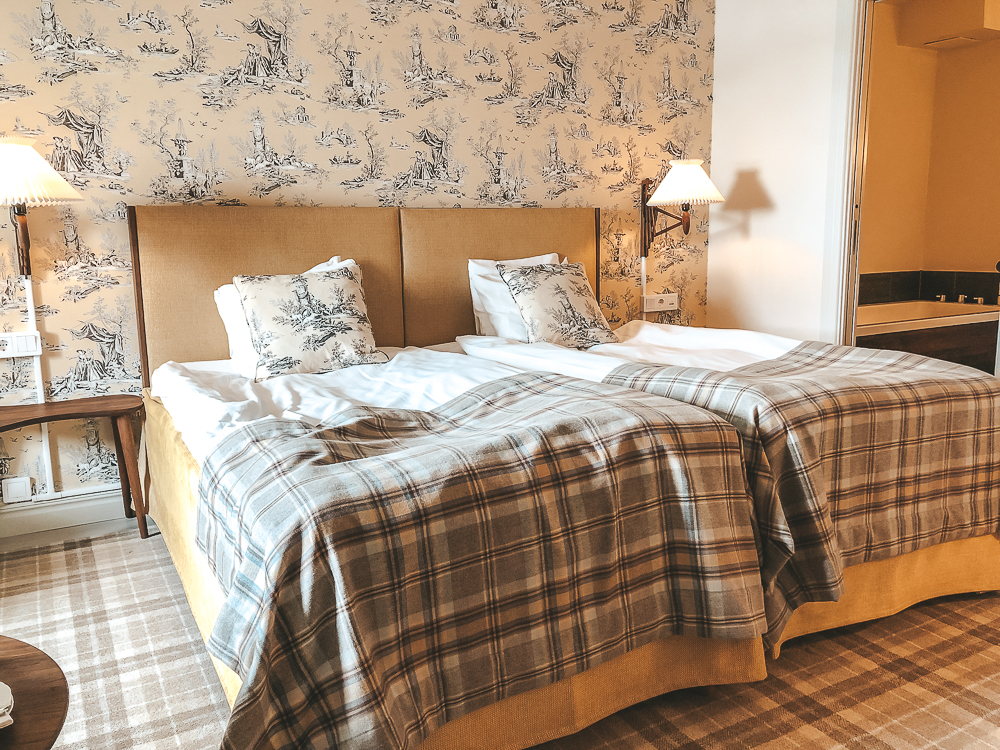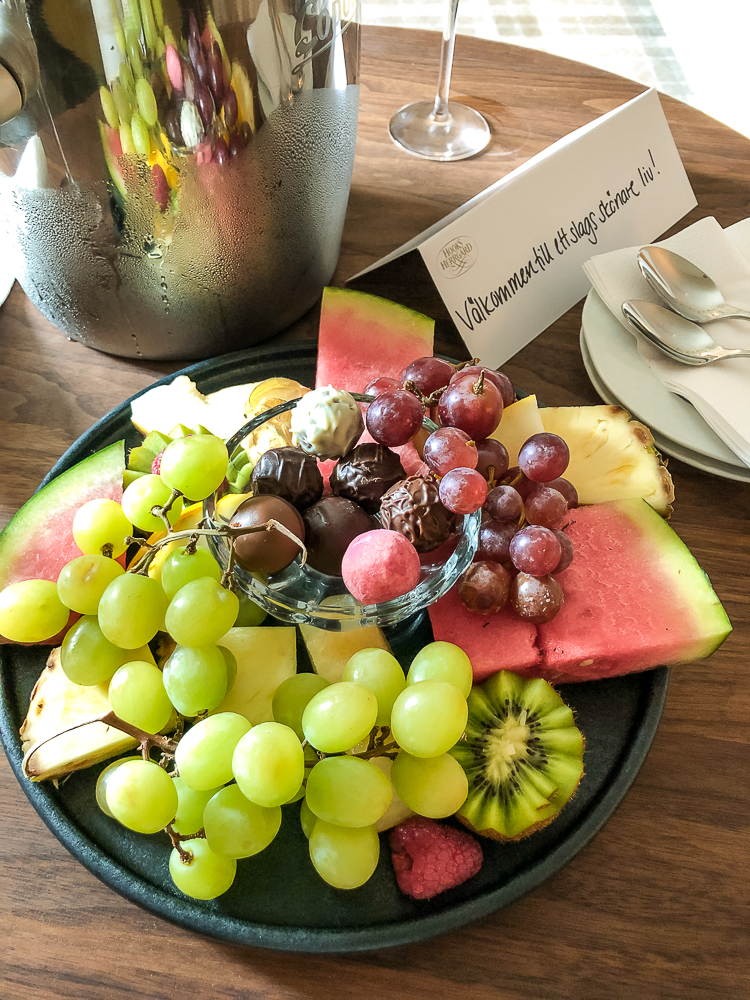 If you want to stay in the mansion itself, you have to pay extra SEK 500 / day for a double room or SEK 1,000 / day for the suite.
Reception & Social areas
You are welcomed by a warm reception and very friendly staff. Here it feels as if you are in a castle and not a mansion as the rooms are very nice and grandly decorated with large gold paintings and exclusive old-fashioned furnitures. I was completely taken by how nice and stately it was here at Hooks Herrgård 🙂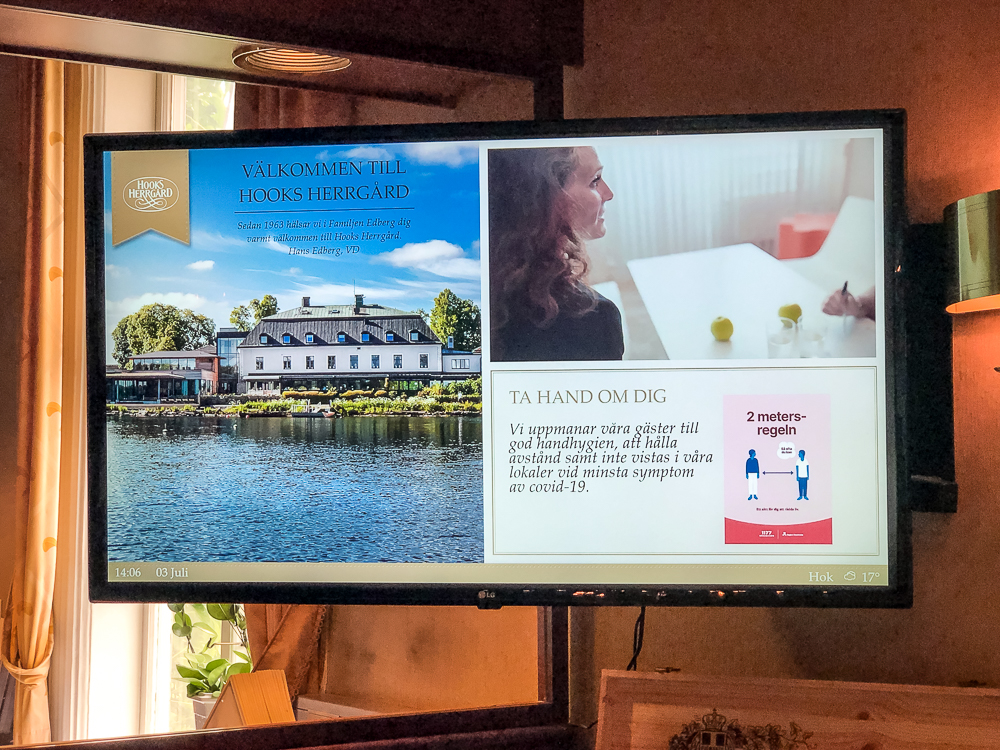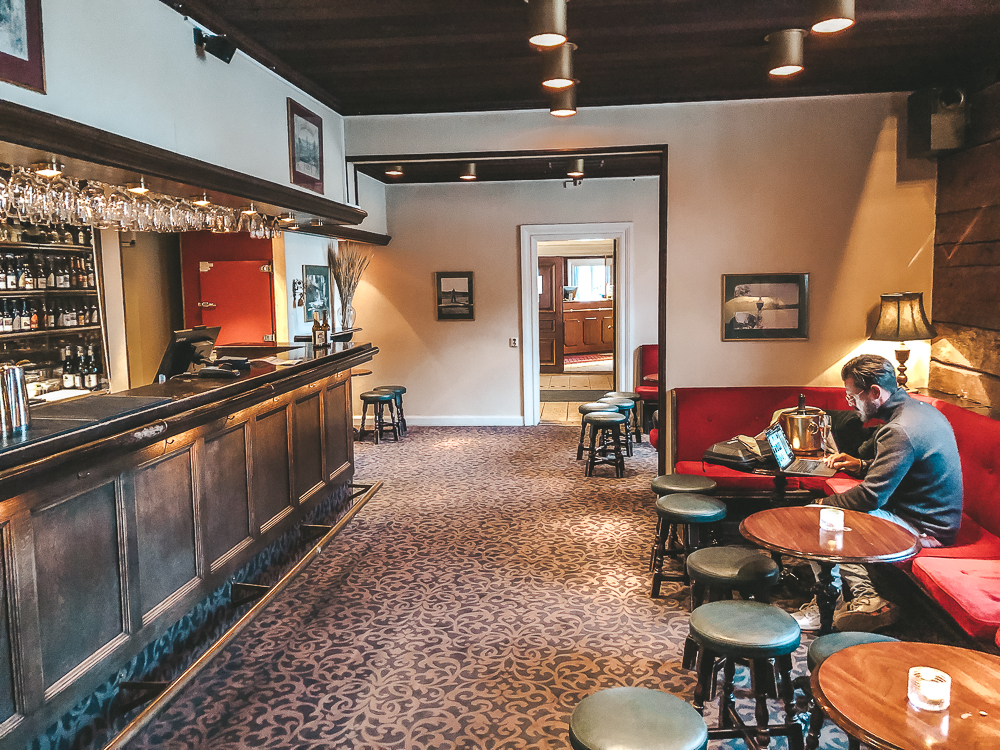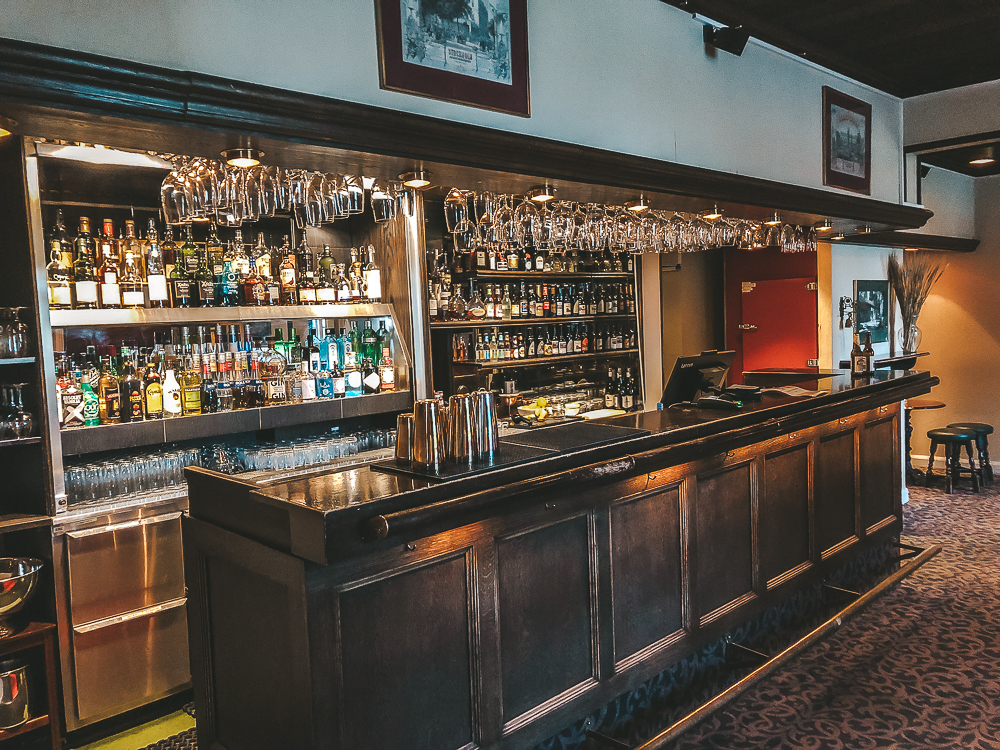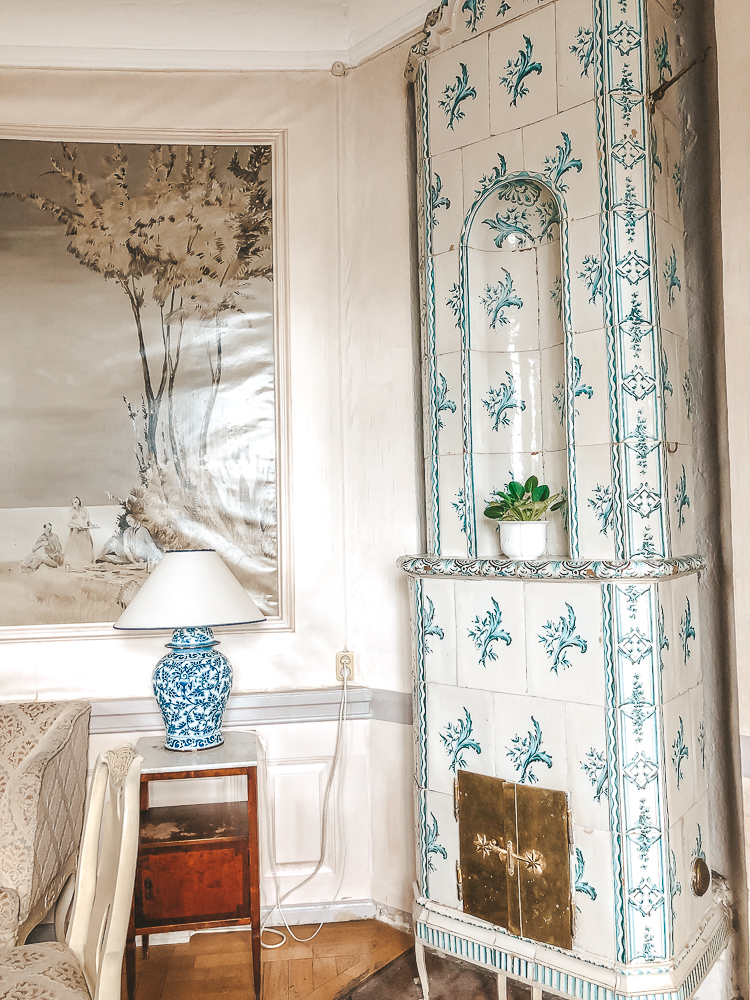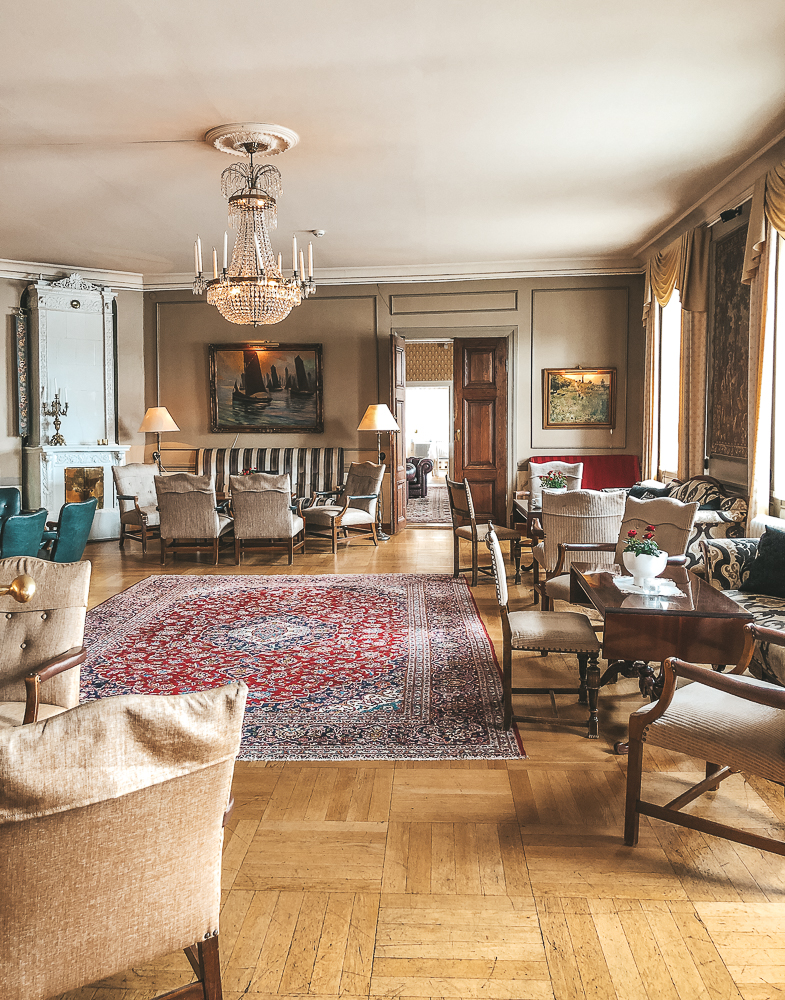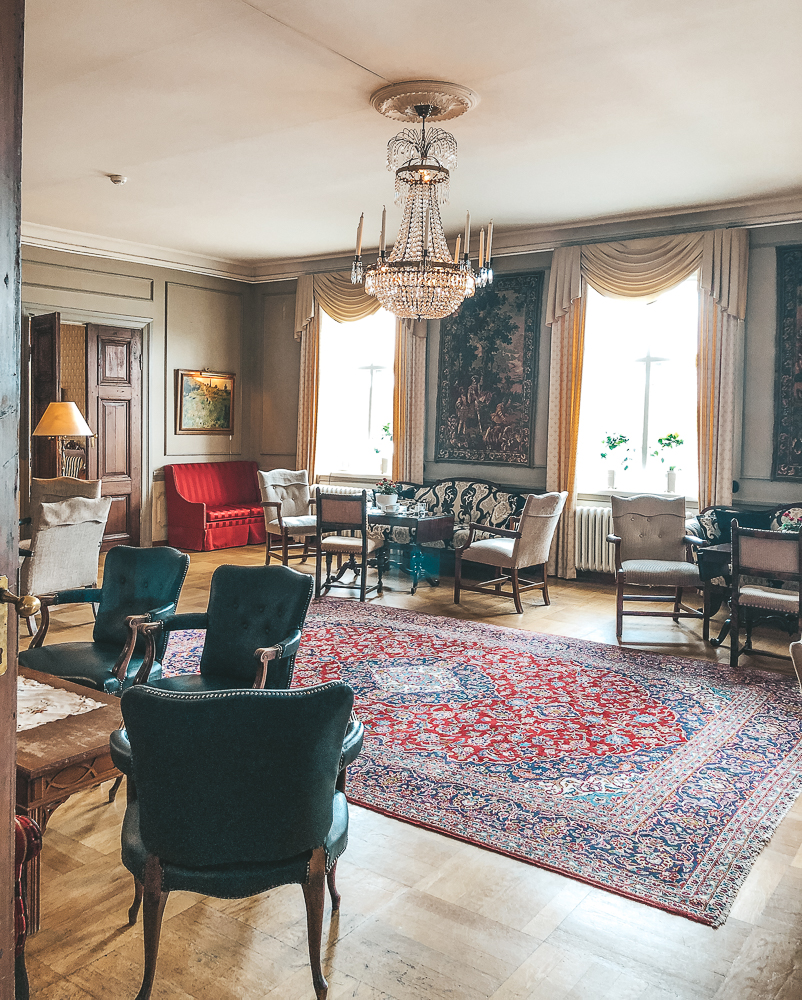 Spa package
Hooks Herrgård has several different package deals with both golf and spa or either or which you can find here. The entrance price to Hooks Herrgård Spa & Fitness includes a loan of a towel and bathrobe as well as slippers that you can keep if you want and Kerstin Florian products that smell so heavenly good, according to me! The 1300 square meter spa offers two departments, one of which is an active department for recreation, swimming, sauna and exercise and a quiet department for treatment guests.
A tip is that if you want to have a treatment, you must book this well in advance before you come here because it was fully booked the days I was here and it was not possible to get any treatment time.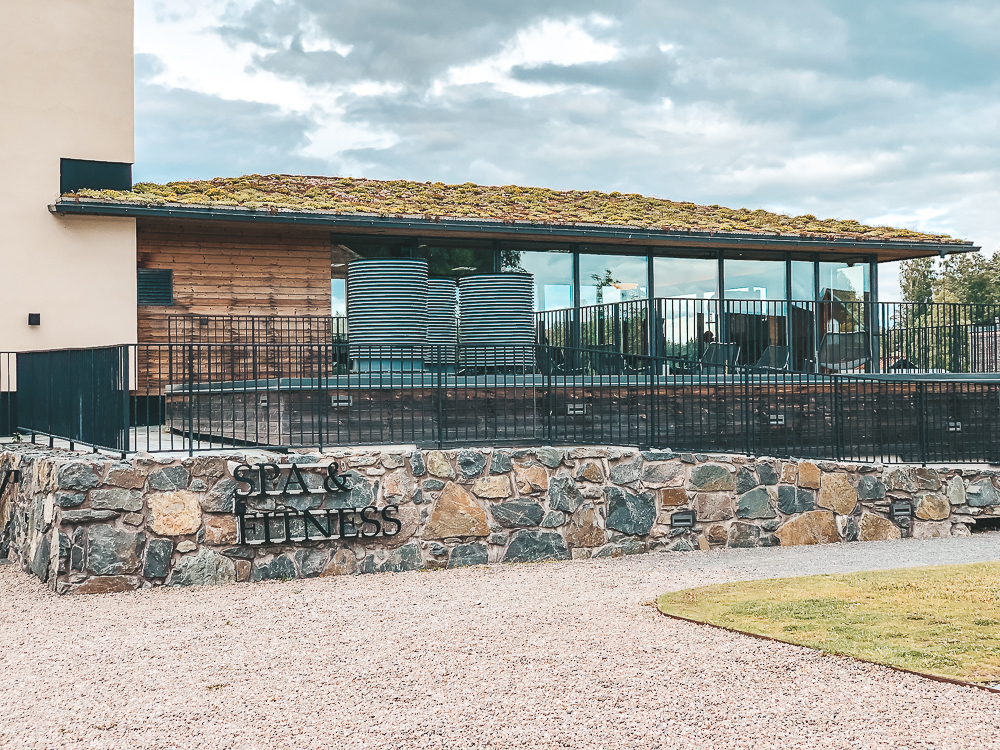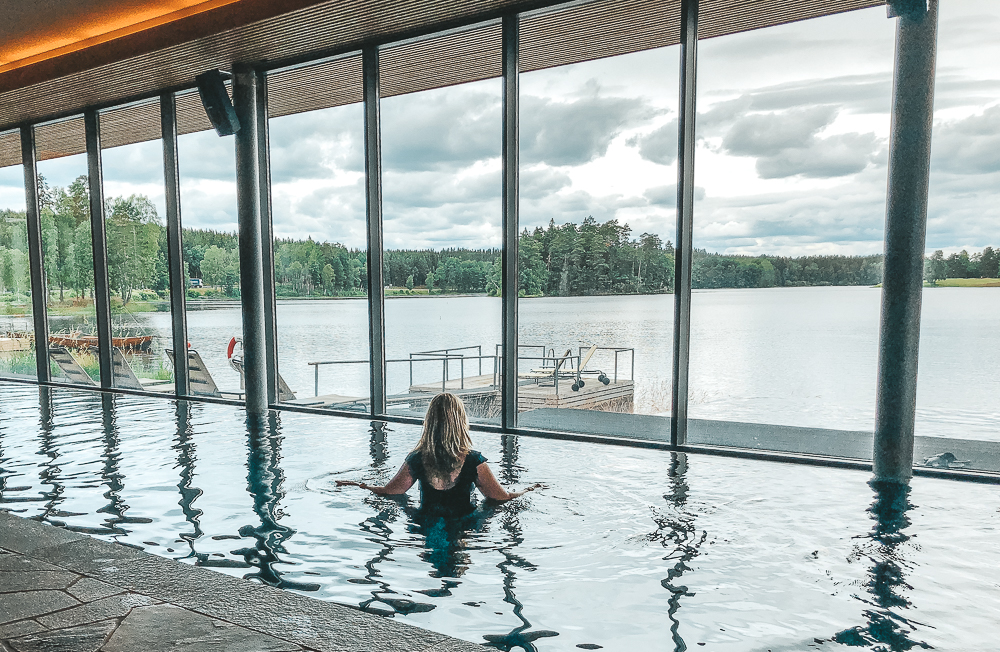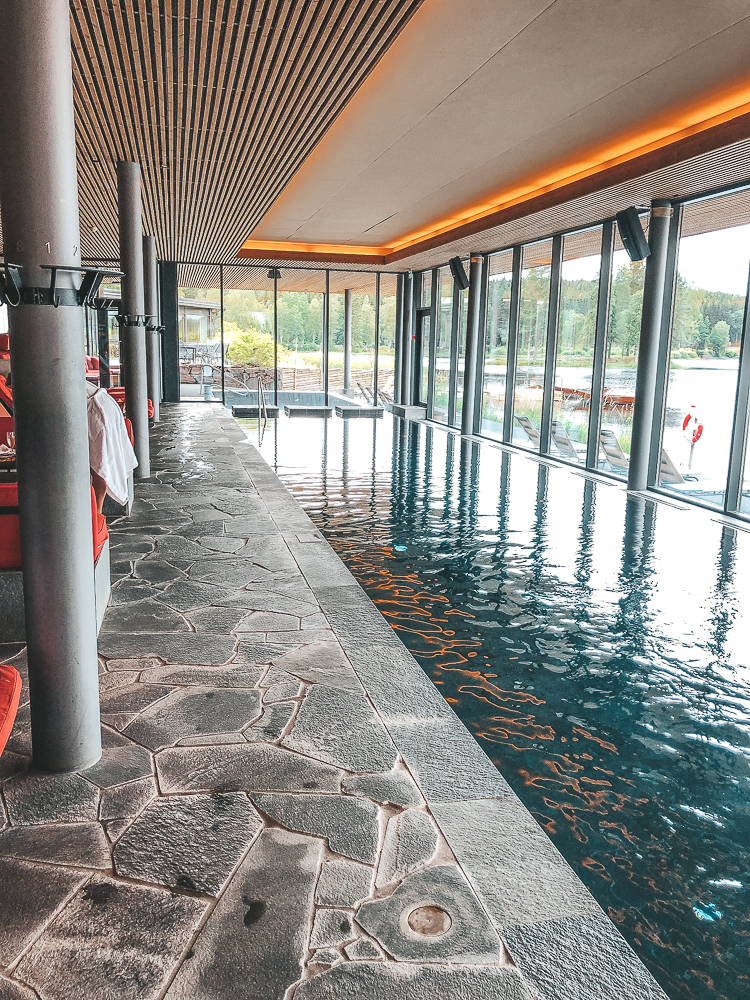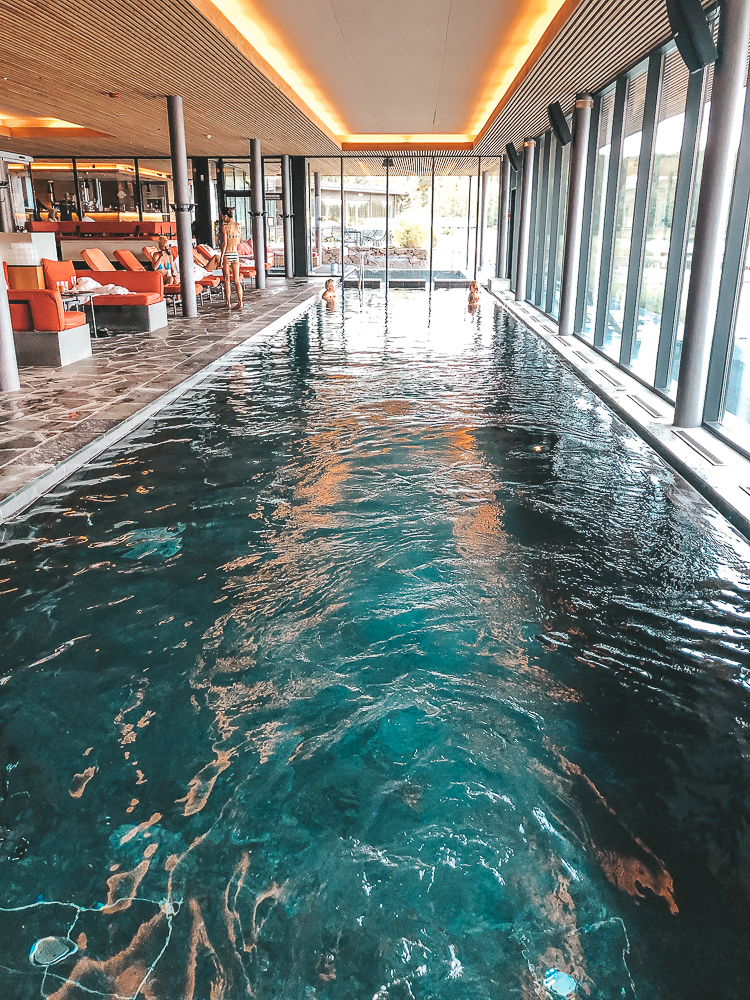 I came here on a Friday and had booked Hooks Herrgårds spa package which included:
Access to Spa & Fitness
Loan of bathrobe, slippers and towel
The manor's three-course menu incl. coffee
Wine Package
Overnight
Demand-labeled breakfast buffet
A recommendation is to book two nights here so you really have time to enjoy and relax in the spa and not least if you come here for a golf weekend, then two nights here is almost a must I think 🙂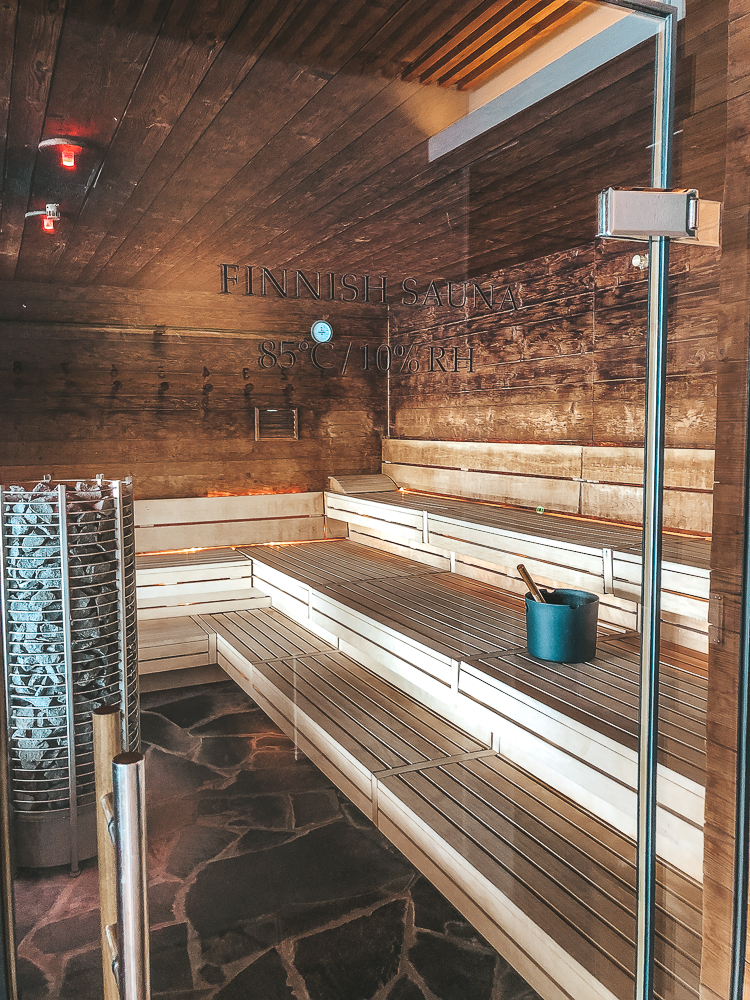 Hooks Herrgård's spa was very unique as it was probably the largest spa I have seen so far but not only that, here is a calf bath where the water goes up to the calves and first you go in 38 degrees hot water and then in 12 degrees cold water. This should be done 10 turns to start the blood circulation. Already after 4 laps I felt what a difference it made in my legs, it kind of stuck in my legs when you commuted between hot and cold water, my God, I never thought so, so cool! They also have an outdoor infinity pool overlooking one of Hooks Manor's golf courses.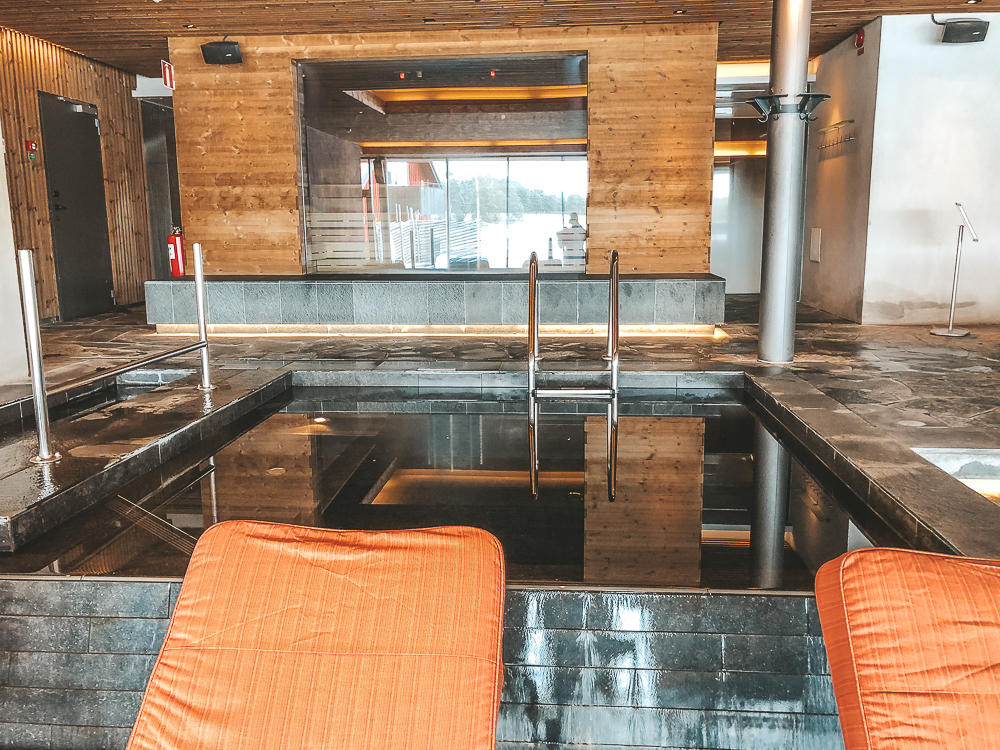 In the large pool, they also have a wave machine that sprays a strong jet, which means that you can swim in resistance, which I have not seen at any other spa but which I thought was really good for exercise swimming! Imagine that you swim and swim but get nowhere, you are swimming at the same spot all the time 😉
The gym
The gym is adjacent to the Spa department and it is fully equipped and very fresh!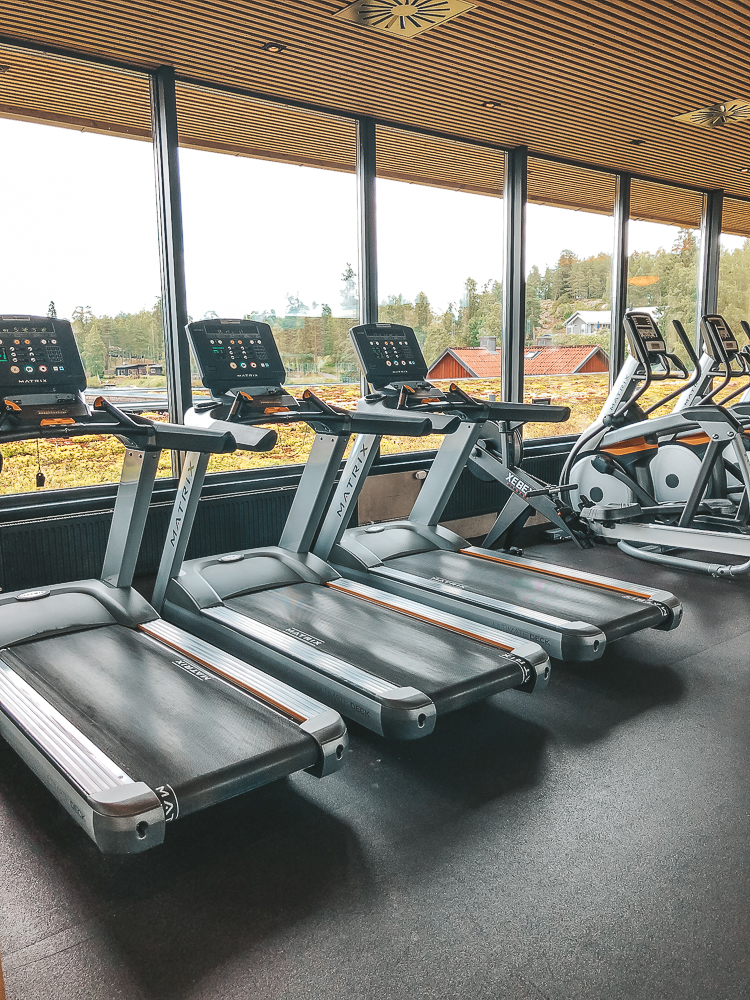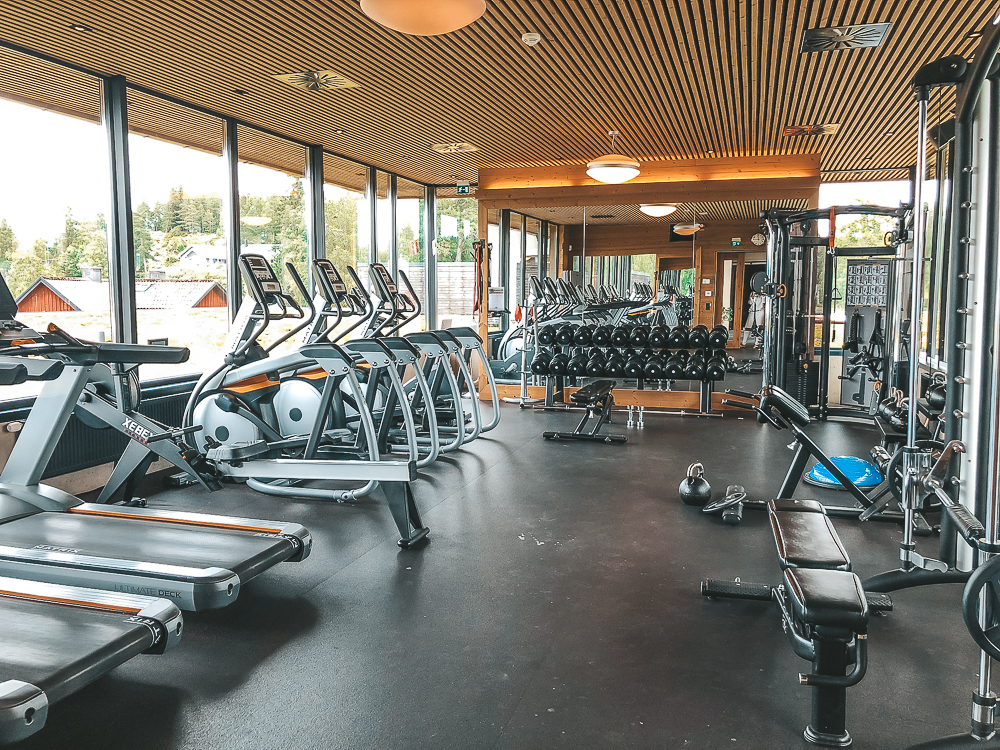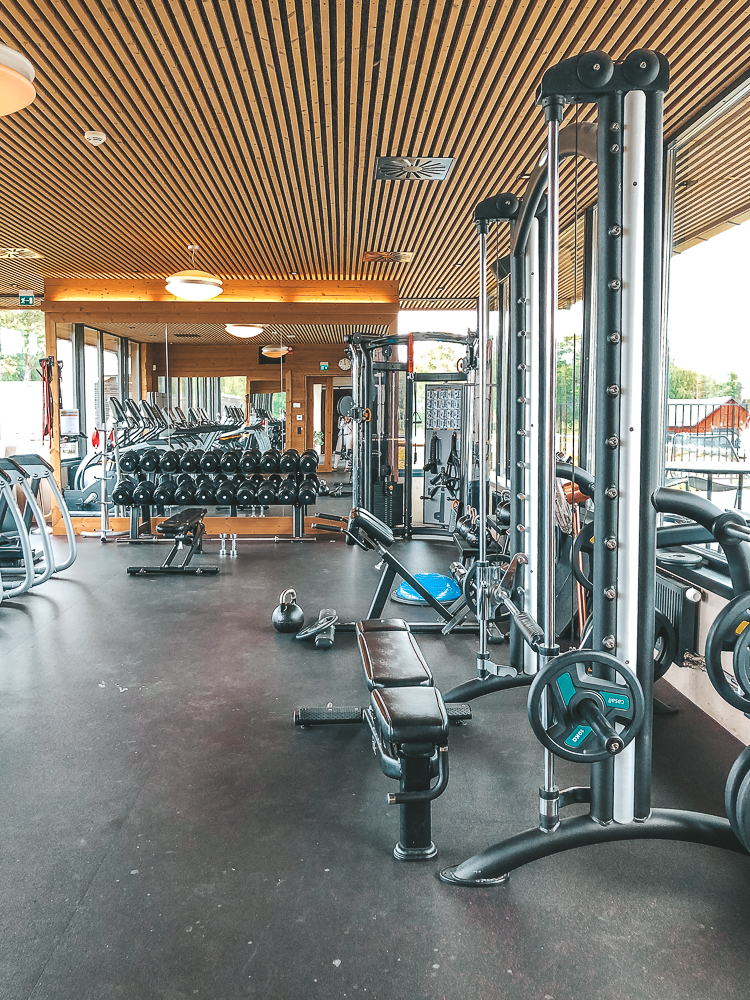 3 course dinner
In the spring of 2019, Hooks Herrgård presented an updated restaurant kitchen and an expanded and renovated dining room that was really nice and it was here that we ate our three-course manor menu which was really top class! Breakfast was also served in this dining room.
We started with a toast skagen which is really the absolute best and tastiest toast skagen I have ever eaten. It was a real work of art the whole set up!
Then it was beef fillet which was absolutely perfect, and I am completely taken by how good it was here! The food is really fantastic so if nothing else you should come here to enjoy the dinner which is absolutely amazingly good! 🙂 For that we drank red wine from South Africa and all of you who know me know that wines from South Africa are my favorite!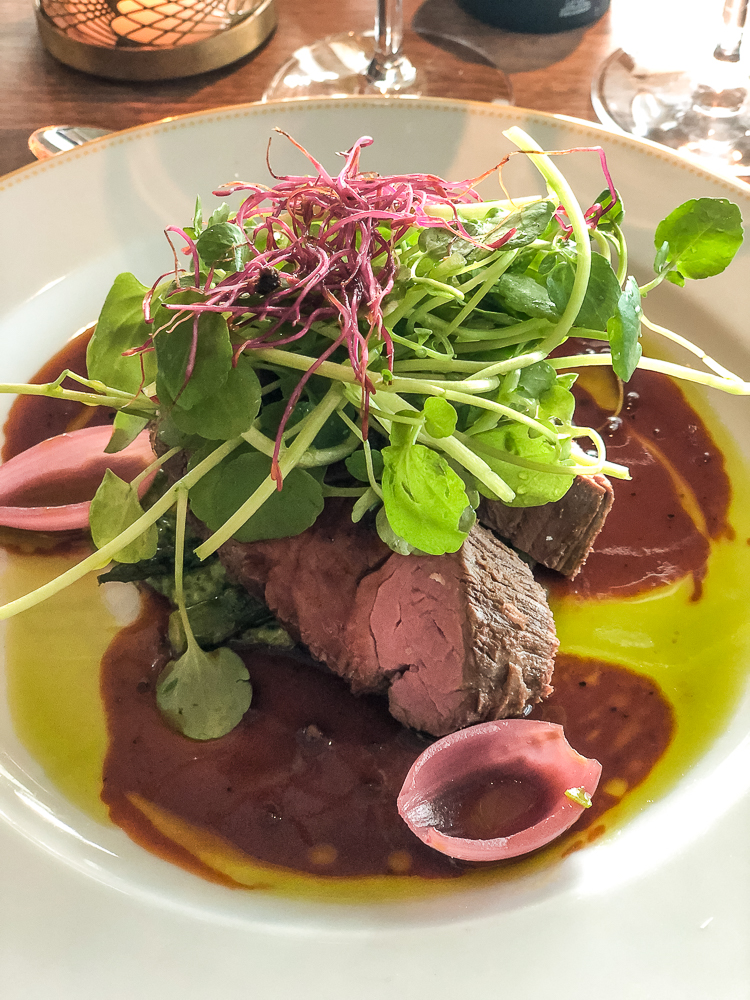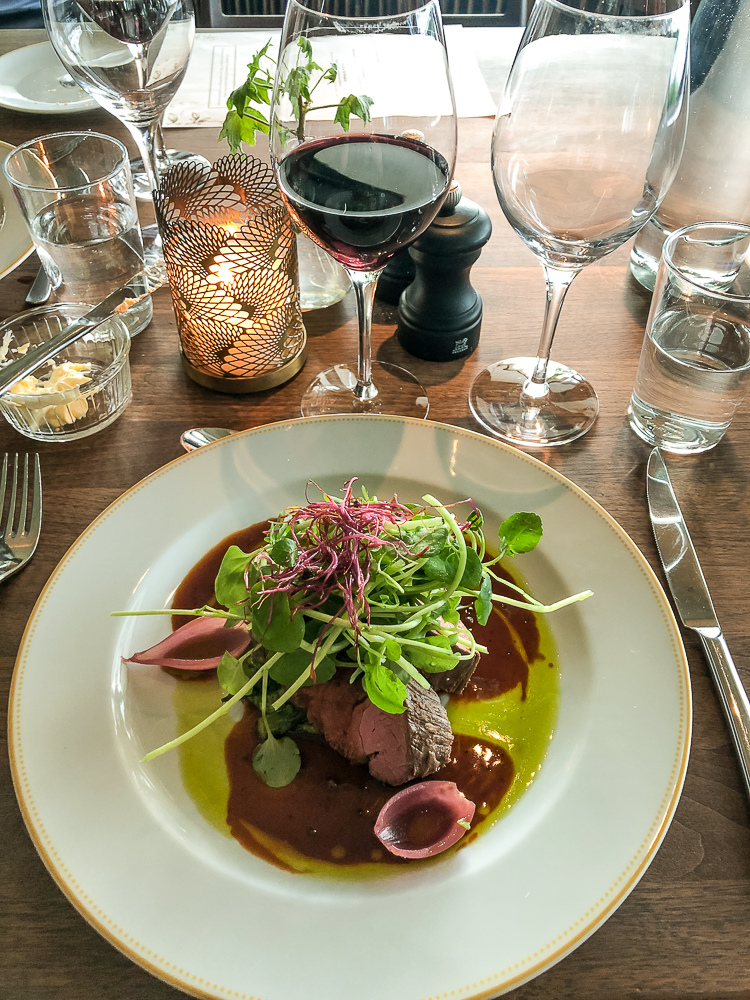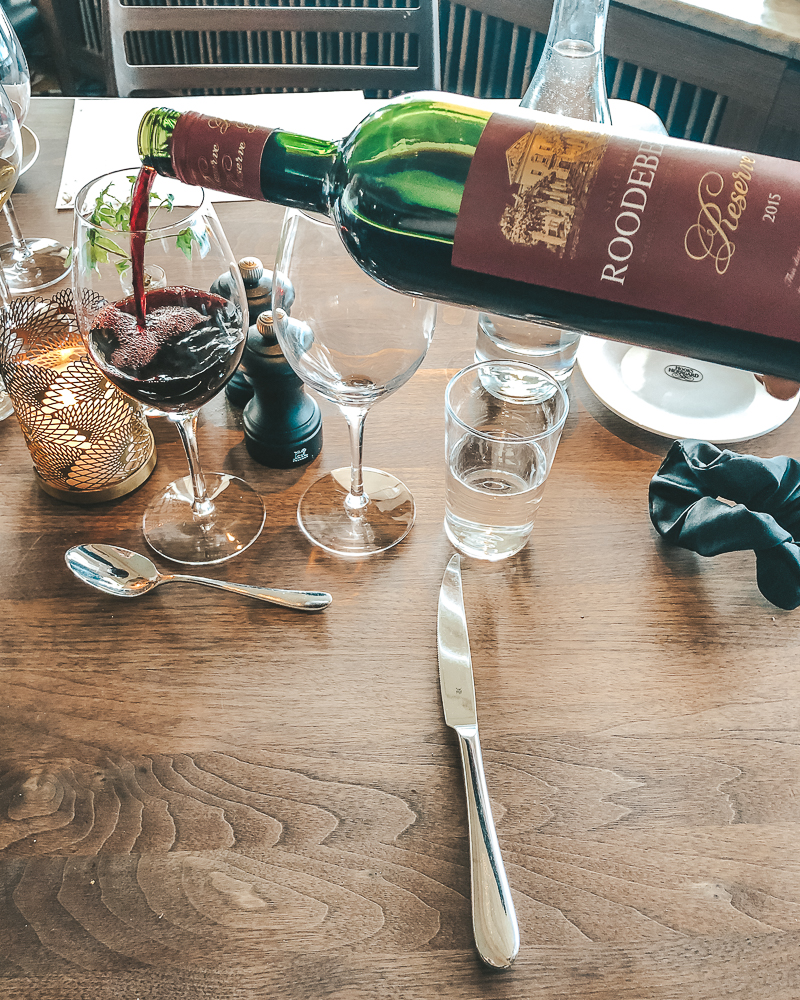 I can say this: The food was a surprise from start to finish and absolutely amazing in every way!!
For dessert, we had both creme brulée strawberry mousse 🙂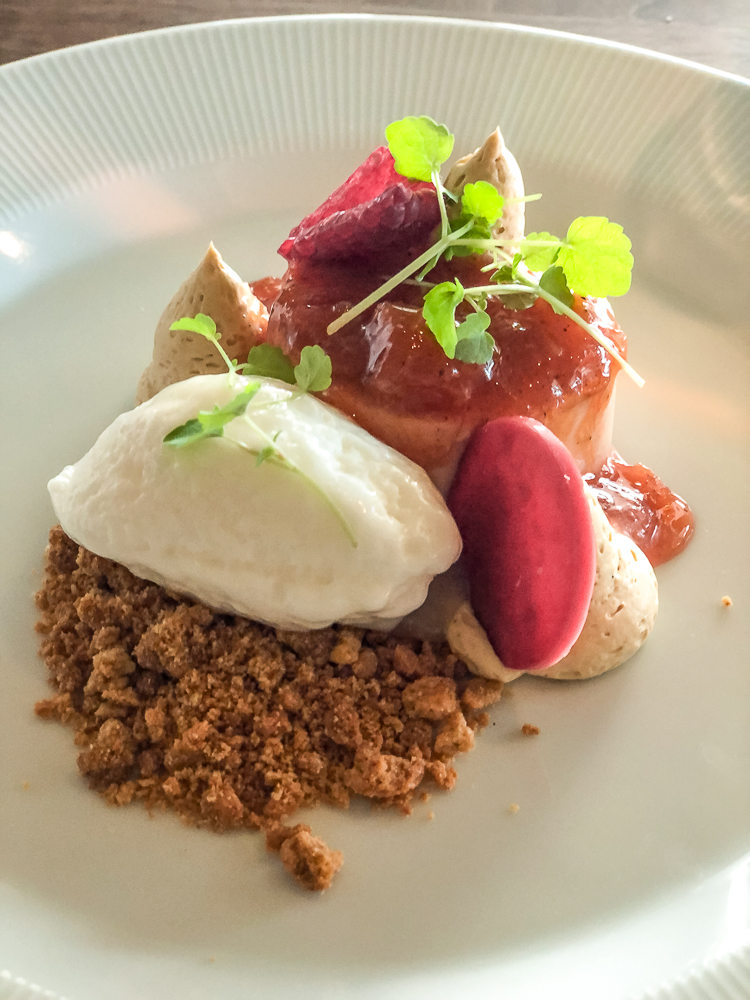 Chambre separé
If you are a big group, you can book their chambre separé which is a separate room for large parties if you want to be alone during dinner 🙂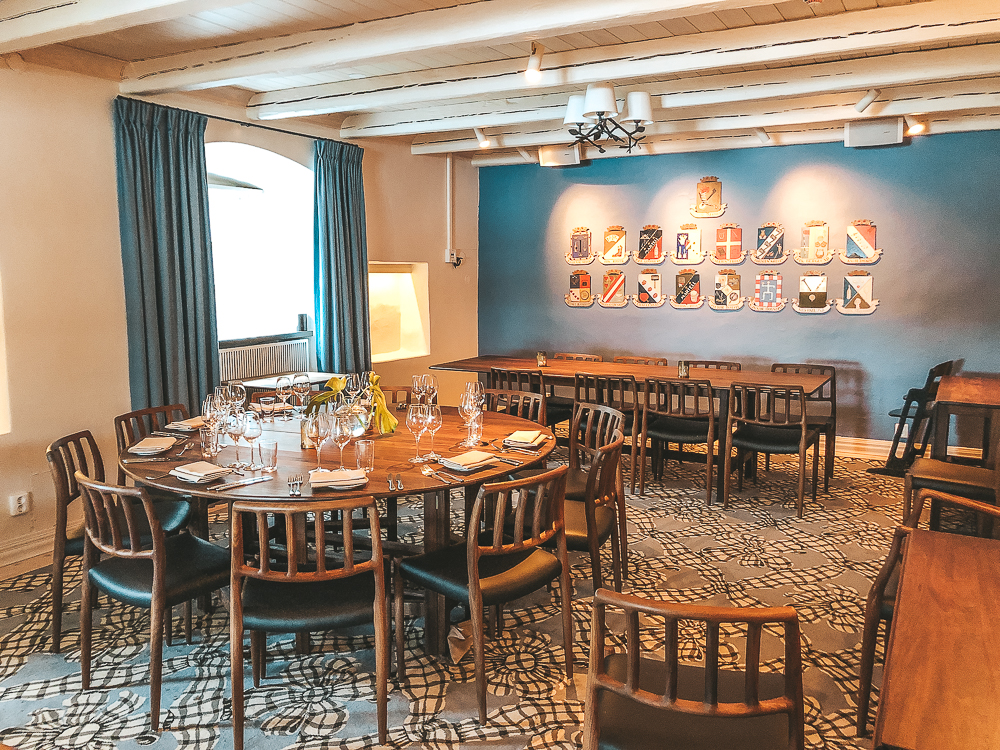 Breakfast
The breakfast consisted of a breakfast buffet and here all guests had to wear plastic gloves when having breakfast, which I think was well done by Hooks Herrgård. It felt fresher to take the food. However, I was not super excited about the breakfast, I have eaten better but it was okay.
Summery
With this food (!), the view, the room and the absolutely fantastic spa, I can really recommend going to Hooks Herrgård and staying here 100% because everything was really fantastic in every way! Next time I come, however, I want to stay here two nights to really be able to enjoy the big nice spa but also to play golf on one of their two golf courses and above all to eat their dinner two nights in a row. I haven't felt that in any other hotel so far 🙂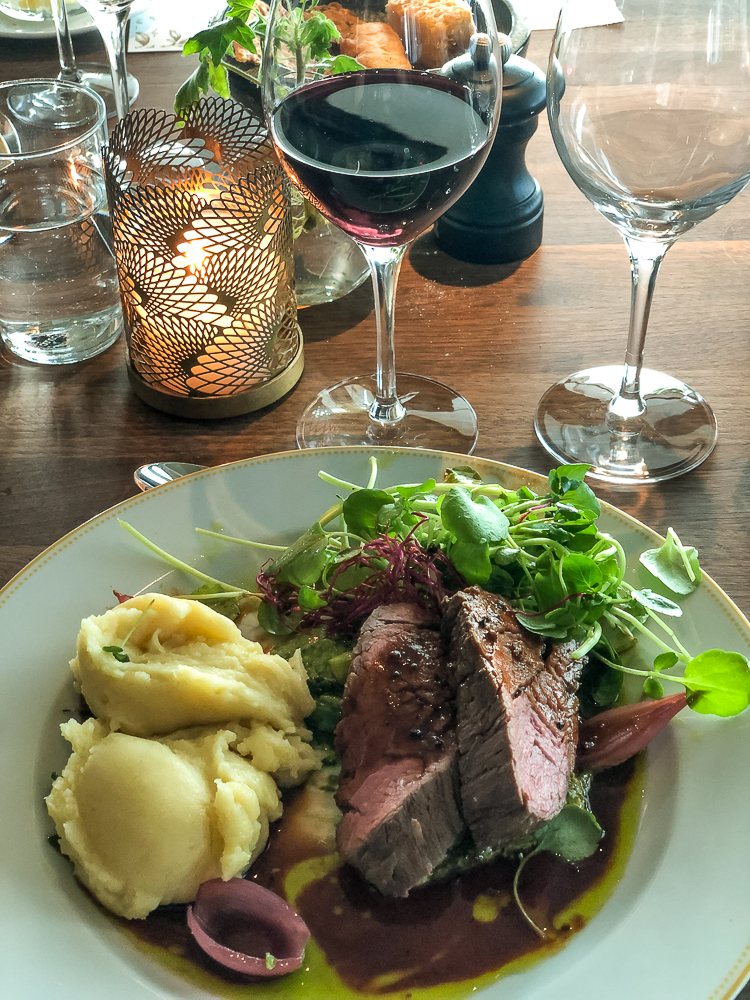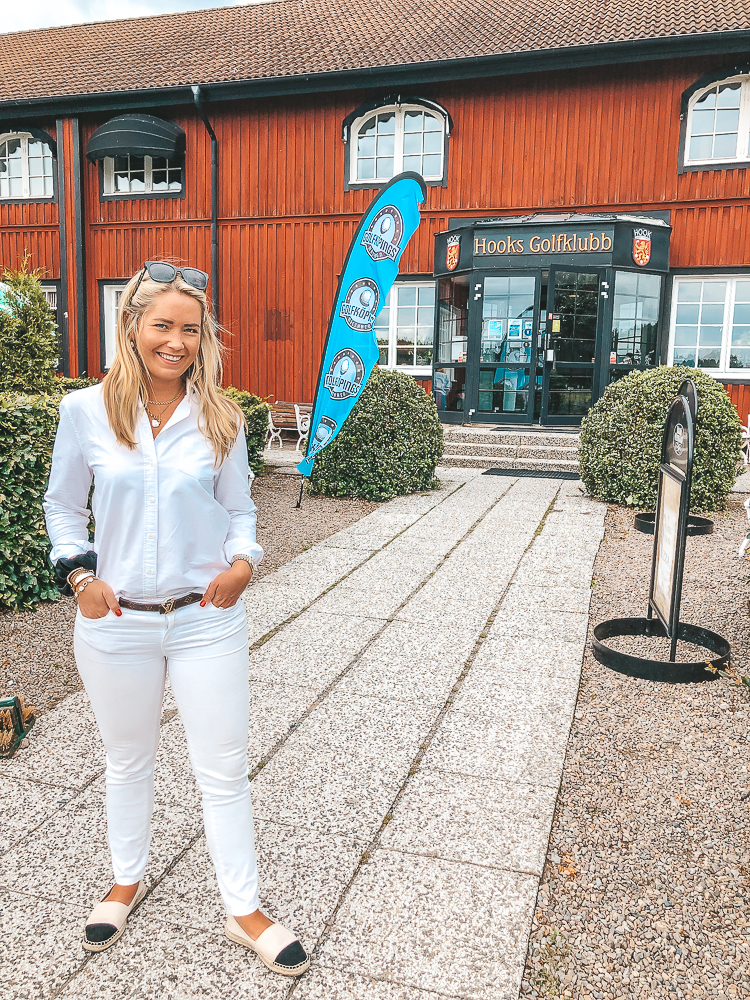 Read more about Hooks Herrgård and book your stay ->>  HERE
Happy Travel!
// Charlotte