My Travel Tips For Gotland
In this blog post I want to share my tips on what you can see and do on the Swedish island Gotland, not just in Visby or at Fårö that I previously wrote about here and here. So if you ever want to experience Gotland as an island, you can produce this guide and check out some of the most important tourist things to see, do and eat at Gotland, according to me 😉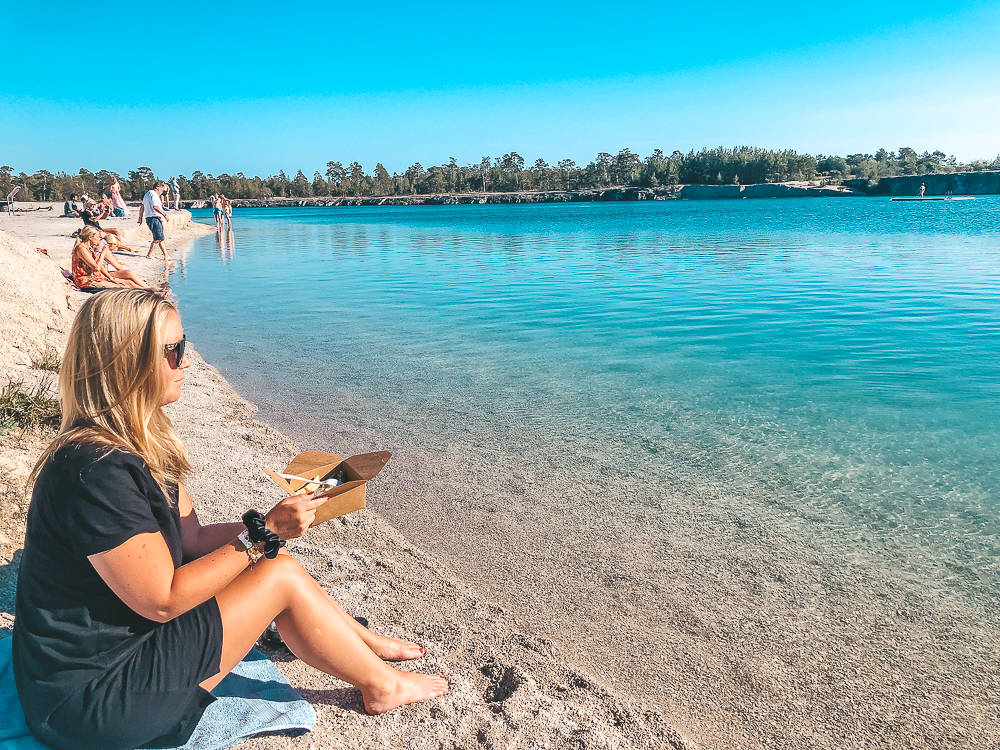 As I said, I have previously written a small travel guide to Visby which you will find >> HERE << which is full of tips on experiences and restaurants I think you should visit if you go to Visby. In addition, I have written a travel guide to Fårö and what you should discover when you go there on a day trip. You will find that guide >> HERE << 🙂
Tips on things to do at Gotland:
Lummelunda Cave
We rented a car one day and went to Fårö on a day trip. On the way home from there we passed Lummelunda Cave but unfortunately we arrived too late because they had closed for the day (Sunday) and the clock was around 6 pm so it was completely understandable but a shame. Lummelunda Cave is a map cave in 400 million year old Silurian limestone located just over a mile north of Visby and where part of the cave is shown to visitors. During a guided tour, you will learn how the bedrock, cave and stalactites were formed and how the cave was discovered, which both me and my travel buddy wanted to see, but it will unfortunately be next time. This is a hot tip so go here!!
The blue Lagoon at Gotland
Instead, we went straight to the Blue Lagoon to take a dip in the fantastic blue lake that was absolutely magical. The sun slowly began to set and we bought a shrimp sandwich with us from Café Maffen and ate by the water at sunset. An absolutely perfect evening that ended with a swim too! 🙂 The blue Lagoon is an old limestone quarry that is now filled with water and is a popular bathing spot. There were many who were here at the same time as us and then it was still approaching evening but an absolutely wonderful nice summer evening so I understand that there were a lot of people here who wanted to swim as well.
I really think you should try to get here when you are on Gotland because the Blue Lagoon is very special and you will not regret when you are here. So beautiful so it's absolutely incredible!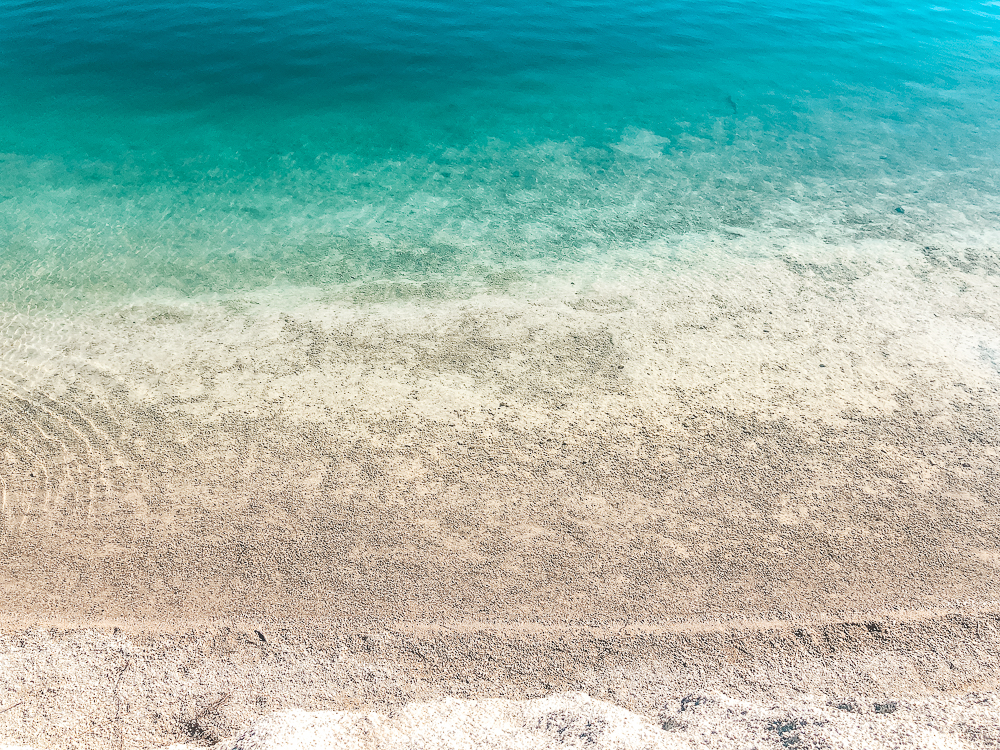 Café Maffen
As I mentioned earlier, we bought a shrimp sandwich at Café Maffen, which is right next to the car ferry to Fårö. Absolutely incredibly cute little place that really is a must to stop by and either have lunch or coffee. You will understand what I mean when you come here. My tip is to try their shrimp sandwich because it was amazingly good! You see Café Maffen from the road as it is right next to the roadside, before the car ferry and it even says Café Maffen in big letters on the house building so you really can't miss it 😉
Tofta
Another day we took the bus from Visby bus station to Tofta to visit Tofta beach and hang out there one day for sunbathe and swim. We jumped on the bus which took barely half an hour and got off at the station after Tofta beach to be able to walk along the water back one station to end up at Tofta beach. This is something I was very happy that we did because we passed a glamping, ie a more luxurious variant of camping tent that was adjacent to Surflogiet which we found very spontaneously and had no idea what it was really.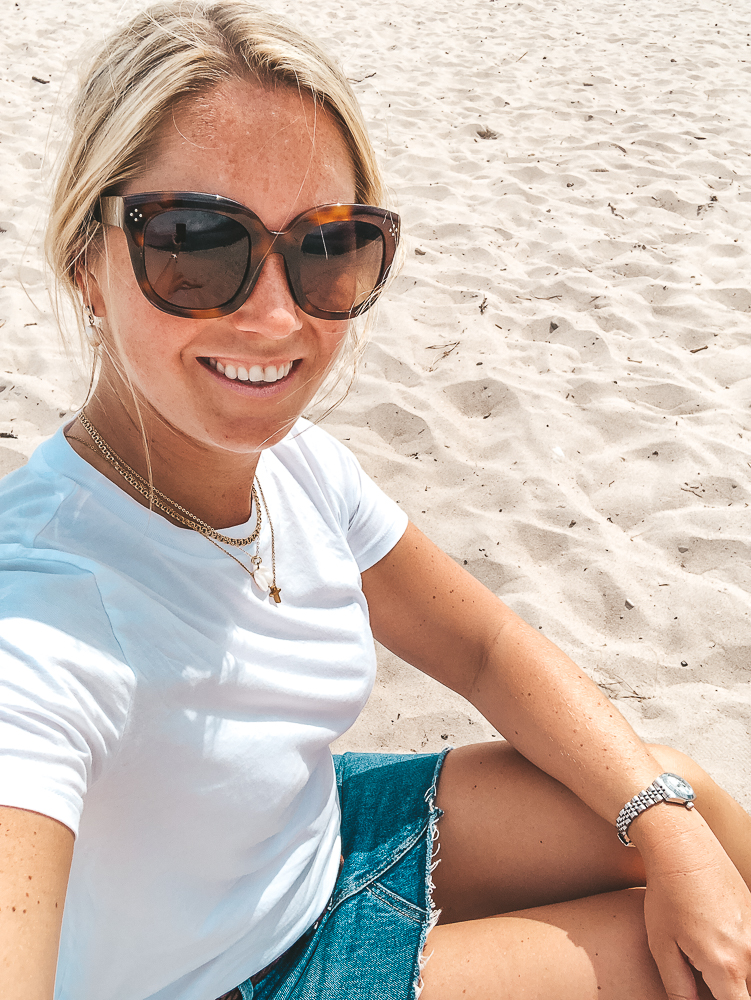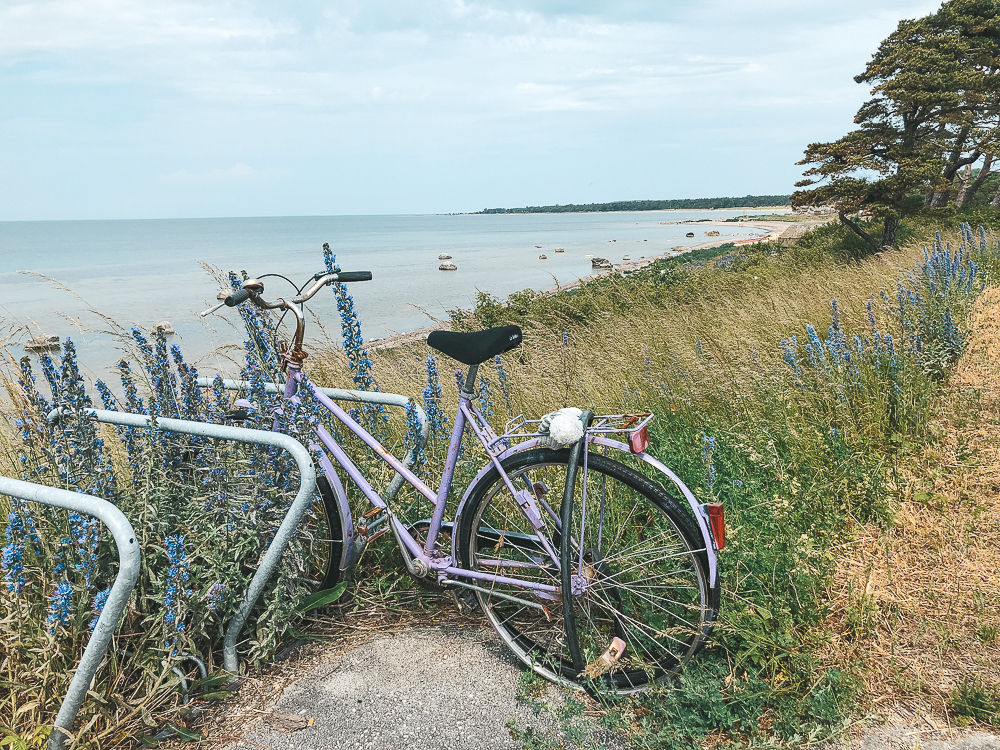 Surflogiet
Lunch at Surflogiet
However, surflogiet became one of my favorite places on Gotland. This is a super cool place and so different and I was really damn happy that we found this place, because it has since turned out that I saw many who went here and then I had no idea that it was the same place we completely spontaneously found when we went there along the beach on the way to Tofta beach.
Surflogiet is thus a restaurant on the beach where you sit on wooden chairs and wooden benches and eat lunch or have something to drink just like we did. The whole atmosphere is so cool and a bit alternative but really cool at the same time. Actually, this is a place I don't want to recommend because it will be so popular next summer. We were also so early so we were here when they opened, which was good but then a lot of people came pretty fast and the place filled up very quickly due to it was around lunchtime.
Surflogiet also offers glamping, ie the tents we found when we went there on the beach. It was large and spacious tents and it looked really good, so good that even I would like to try this, even though it has to do with camping which is not my thing at all but it would be fun to try this variant someday 😉
In addition to the possibility of renting glamping tents, there are also lots of activities I saw that you could do here such as stand up paddle, yoga, kayaking and playing volleyball. This place was so heavenly good so I choose to tell you guys about it because it is a must to pass when you are on Gotland. Come here and have lunch because you will understand what I mean when you are here, super cool place! 🙂
Tofta beach
When we finished at Surflogiet we continued along the beach and finally came to Tofta beach which was our destination for the day. It was right next to Surflogiet and took no more than 10 minutes to walk in between. Unfortunately we didn't have luck with the weather but it was at least no rain so we decided to lie on the beach for a while to feel the sand between our toes, which was a wonderful feeling to feel! 🙂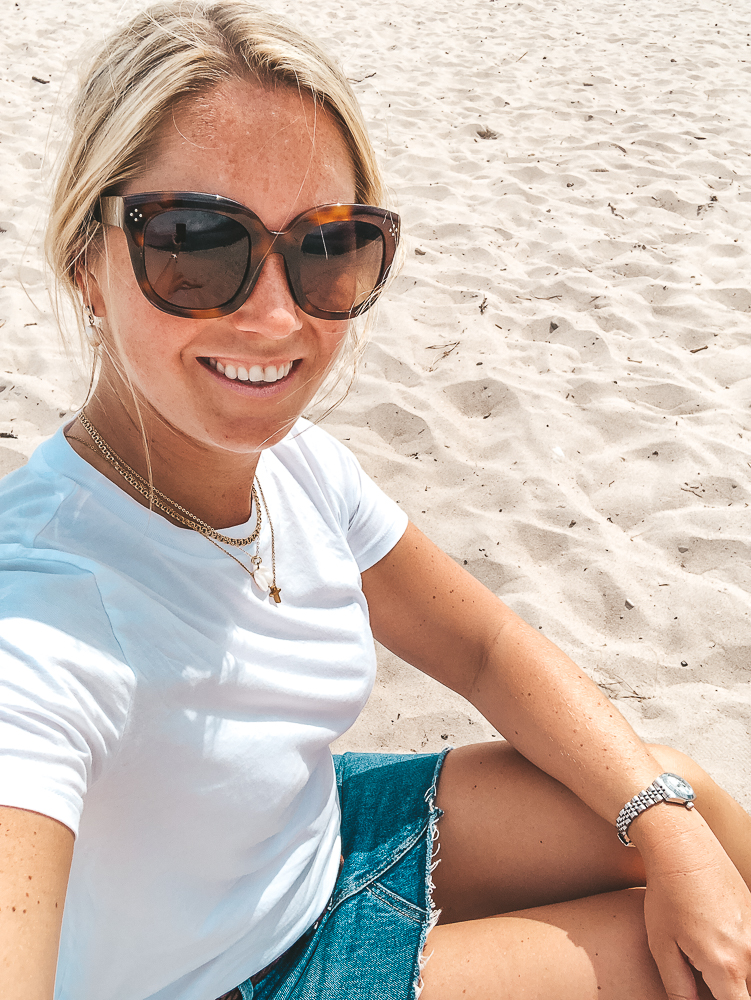 There was also a Beach Club you could hang out at but it cost entry so we never went in there, however, it looked very nice and is a tip if you want to hang out at a Beach Club, then you should go to Tofta beach! 😉
Other things to discover on Gotland: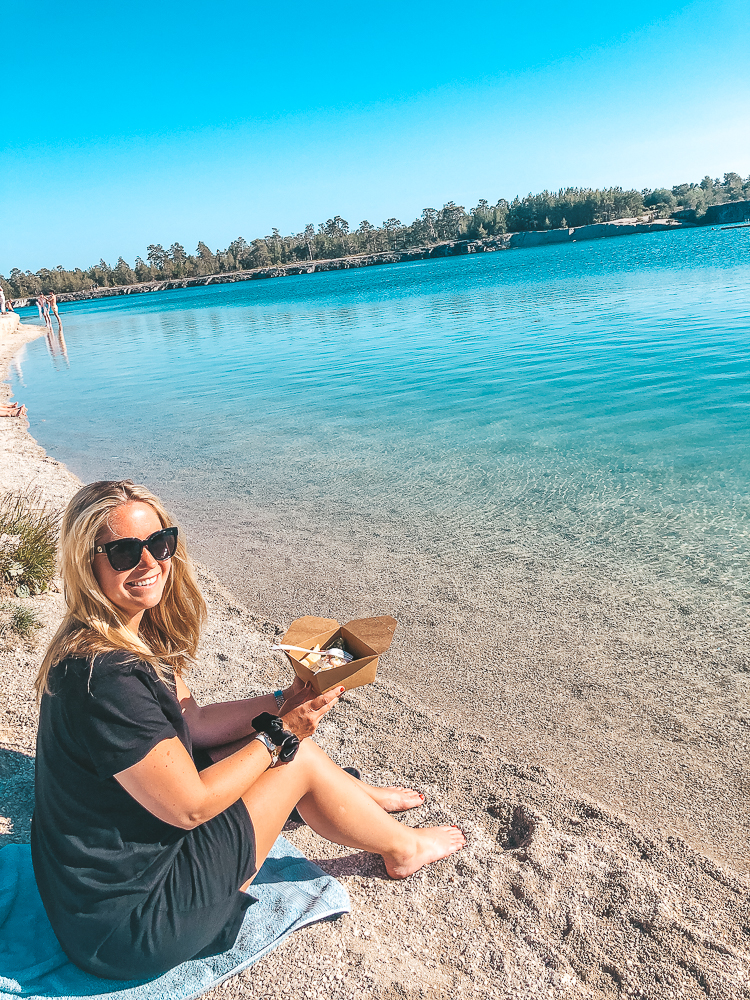 I hope you got some tips on what to see and do on Gotland now 🙂 Happy Travels! // Charlotte