Staycation at Hotel Tylösand, Sweden
If you want to experience Sweden's most lovely beach, beautifully designed rooms and world class art wherever you go, then you need to book a stay at Hotel Tylösand! This was a really needed and luxurious staycation I will never forget. On the contrary, I really like to come here several times and preferably stay a whole week, so good was it! 🙂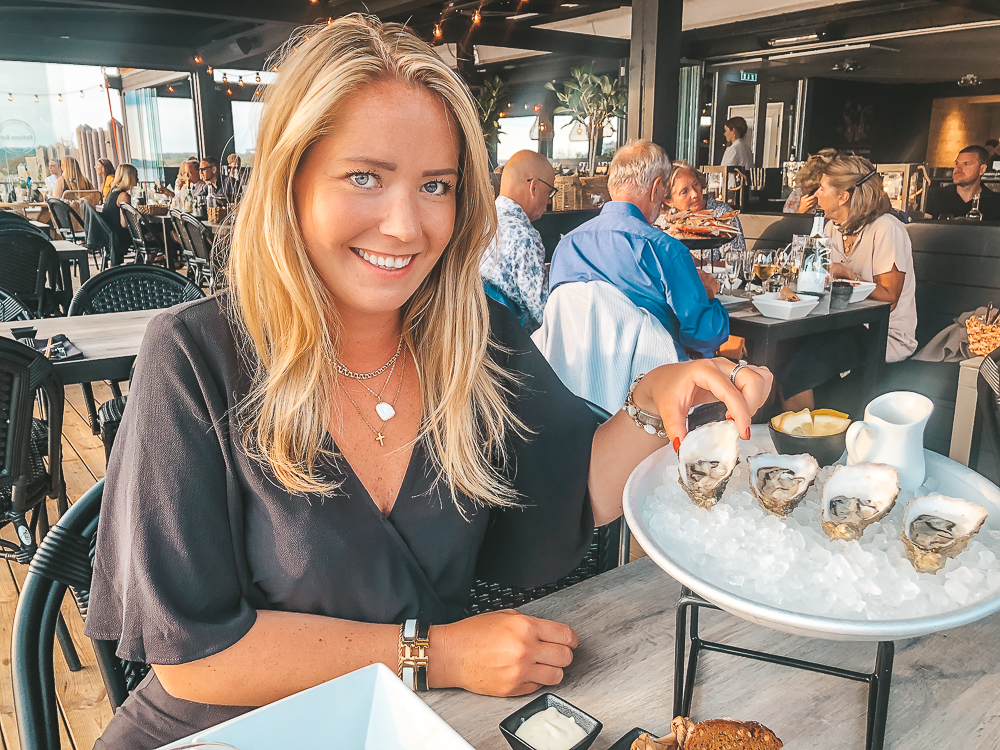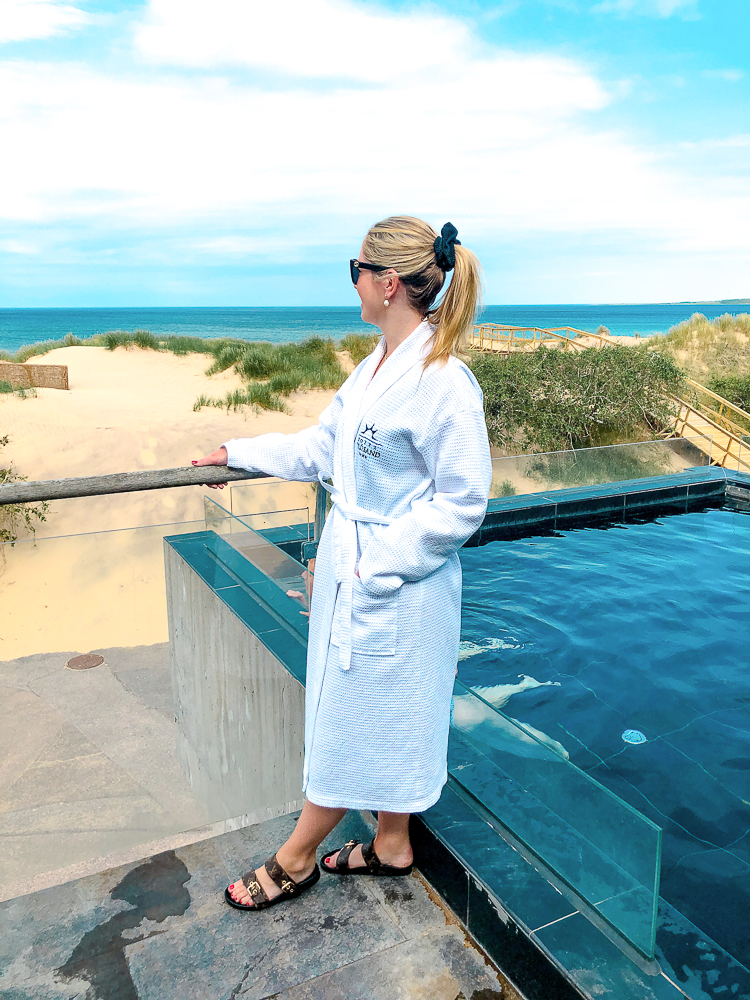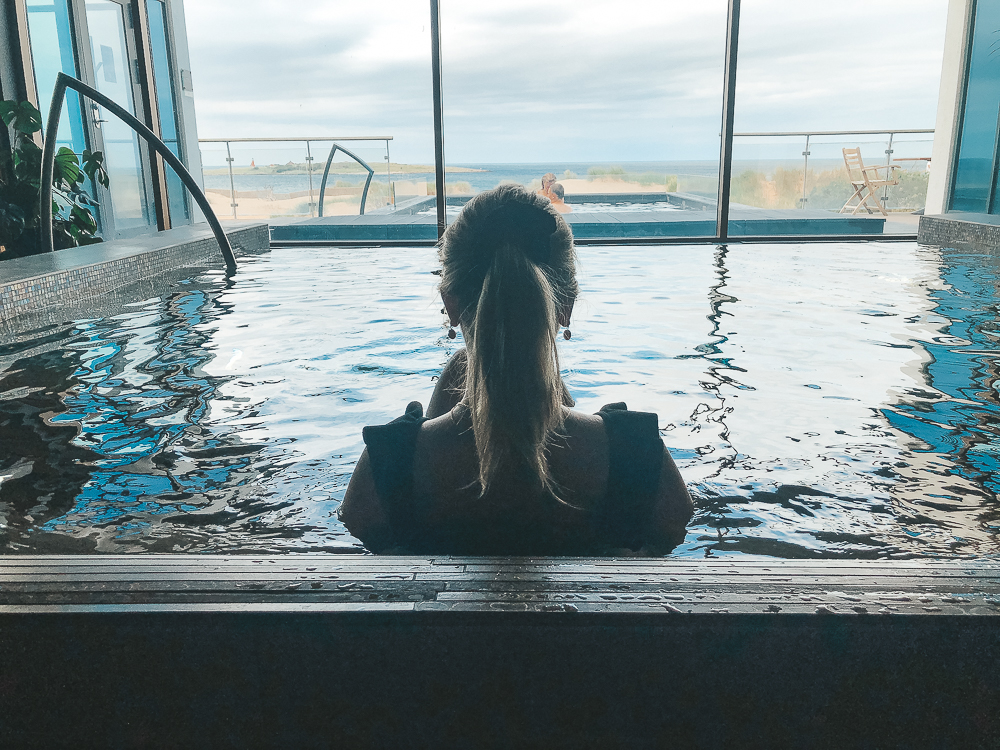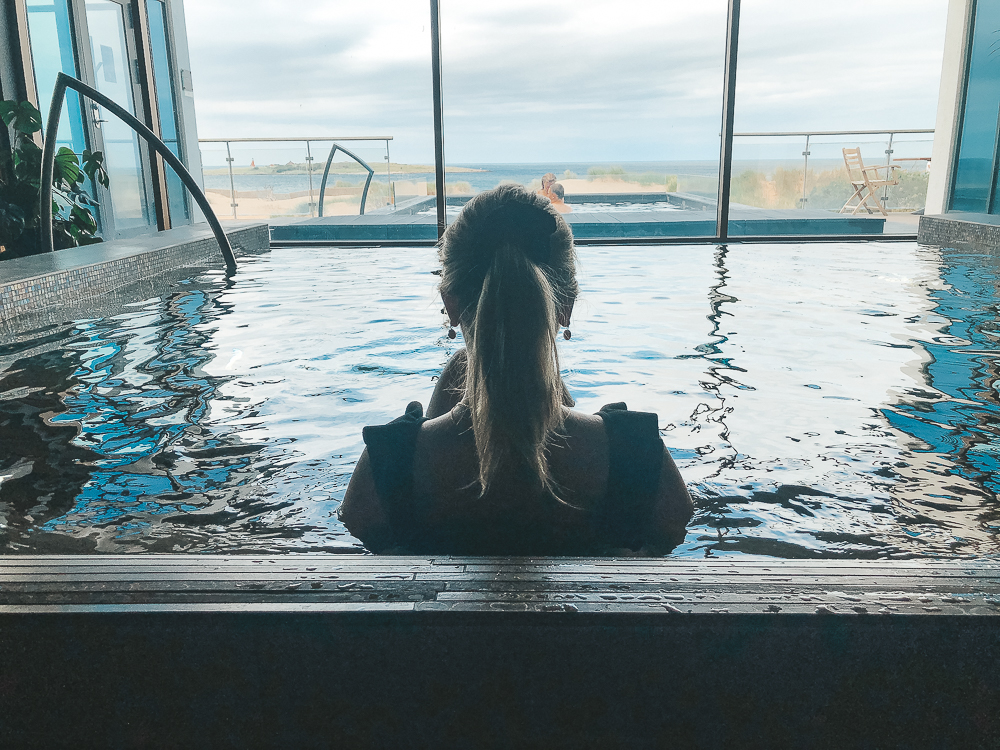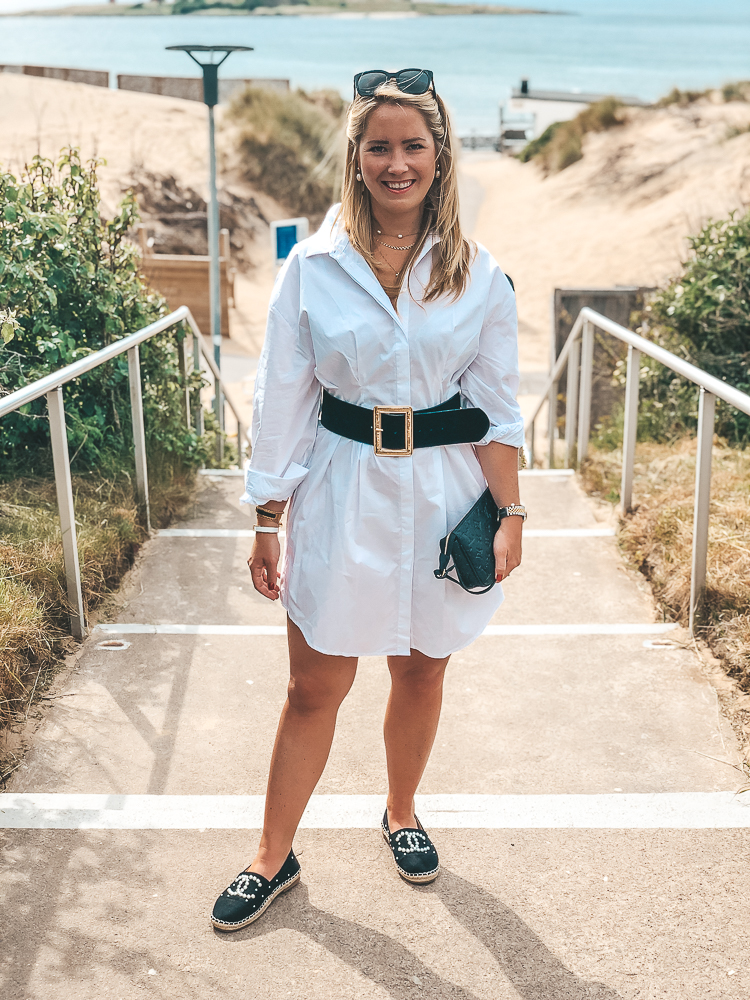 My stay at Hotel Tylösand
Hotel Tylösand is not just a hotel, it is, in my opinion, a resort that is so big that you get the feeling of wanting to stay a week to catch up on everything, to relax and enjoy your "staycation". It feels luxurious and affordable and the Spa itself is an experience that I will write about in a separate blog post because there is so much to write and show you guys, so good it is! 🙂
I'm very pleased with my stay at Hotel Tylösand and can really, really genuinely recommend a visit here! Worth saying is that you should  book at least two nights here so you don't stress through everything, but so you can fully enjoy it because there is a lot to see and do here 🙂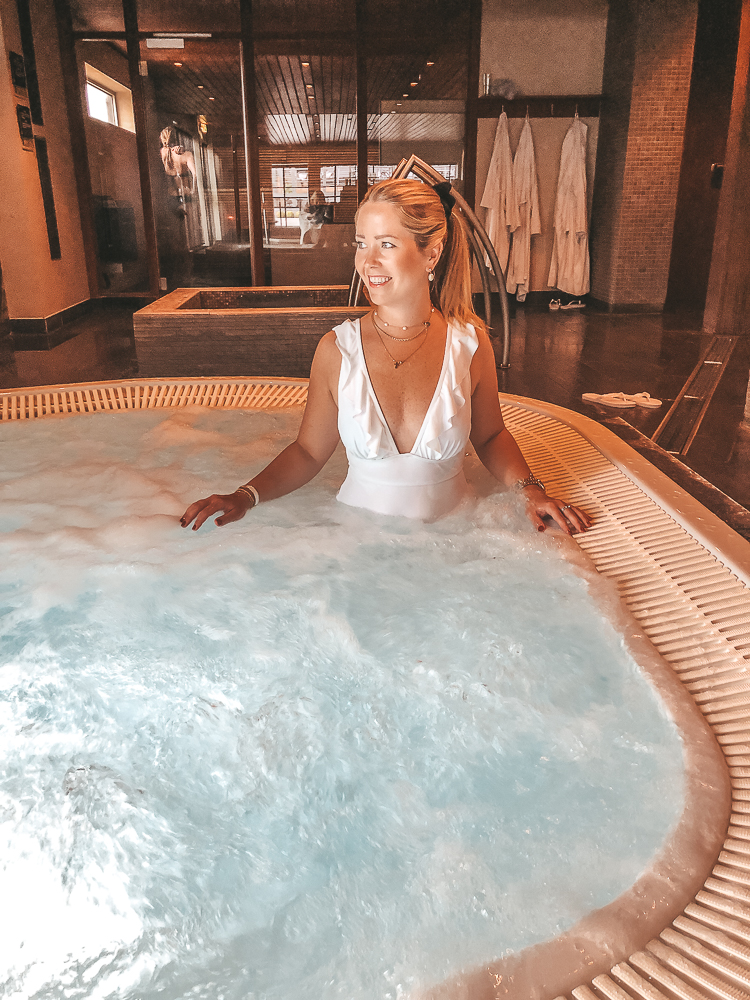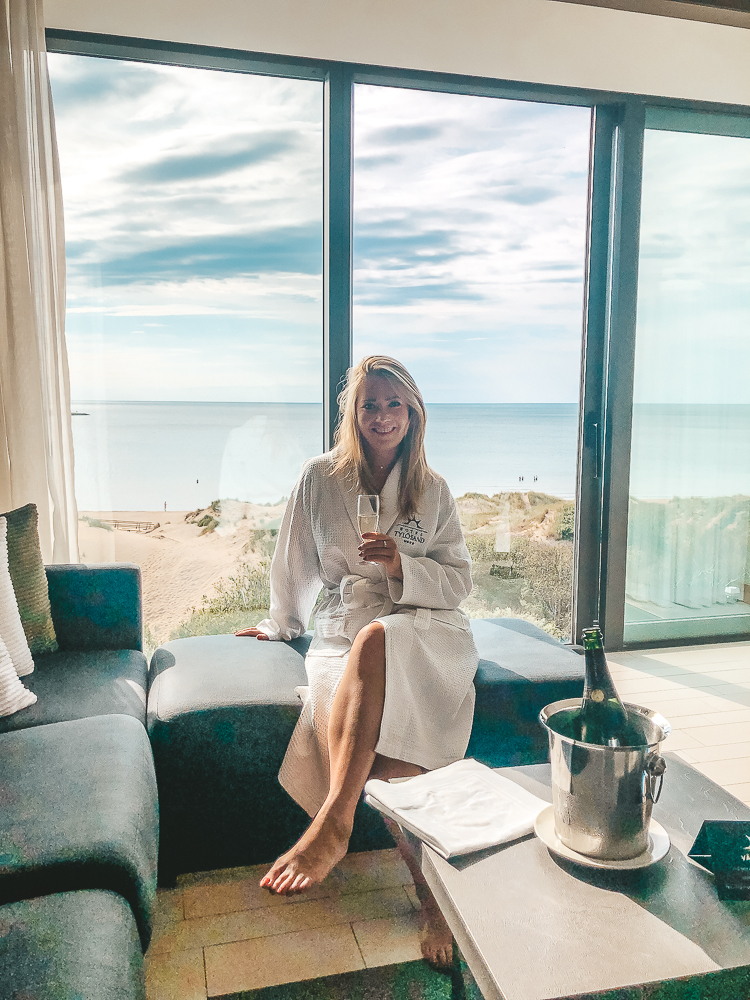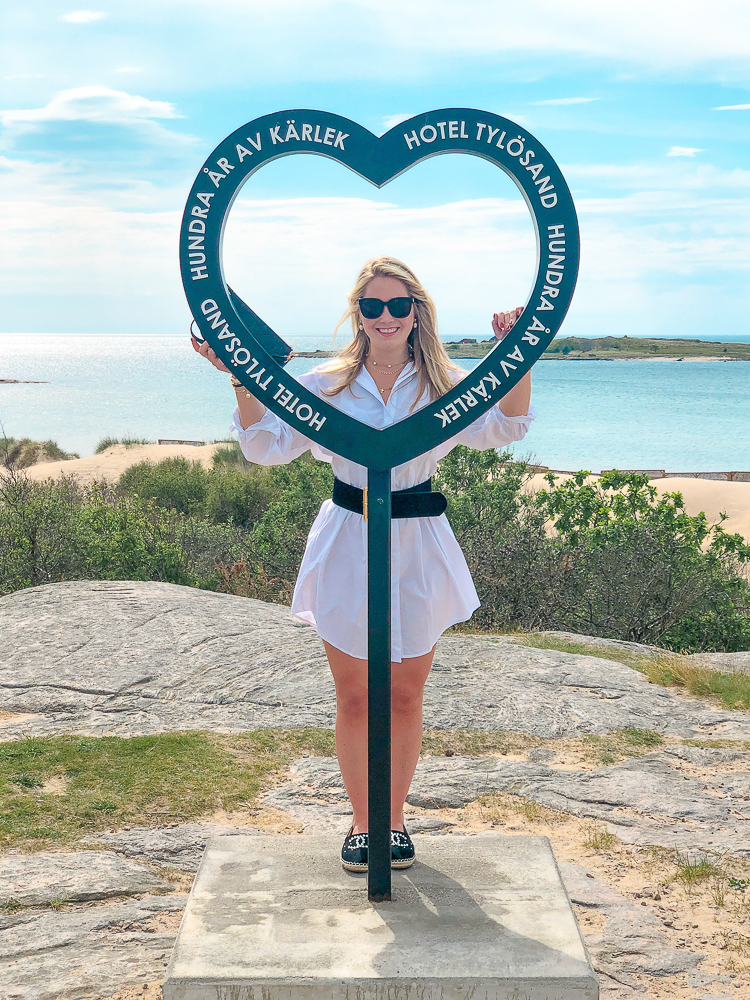 Interior
Wherever you go in the hotel you will find art from ceiling to ground level, on ALL walls and it is really cool and modern art that is cool to look at. Down at the Leifs Lounge you will also find Per Gessle's guitars and discs as well as Roxette's gold discs which are decorated like a museum! This hotel is not only a hotel or resort, it is also a museum! 🙂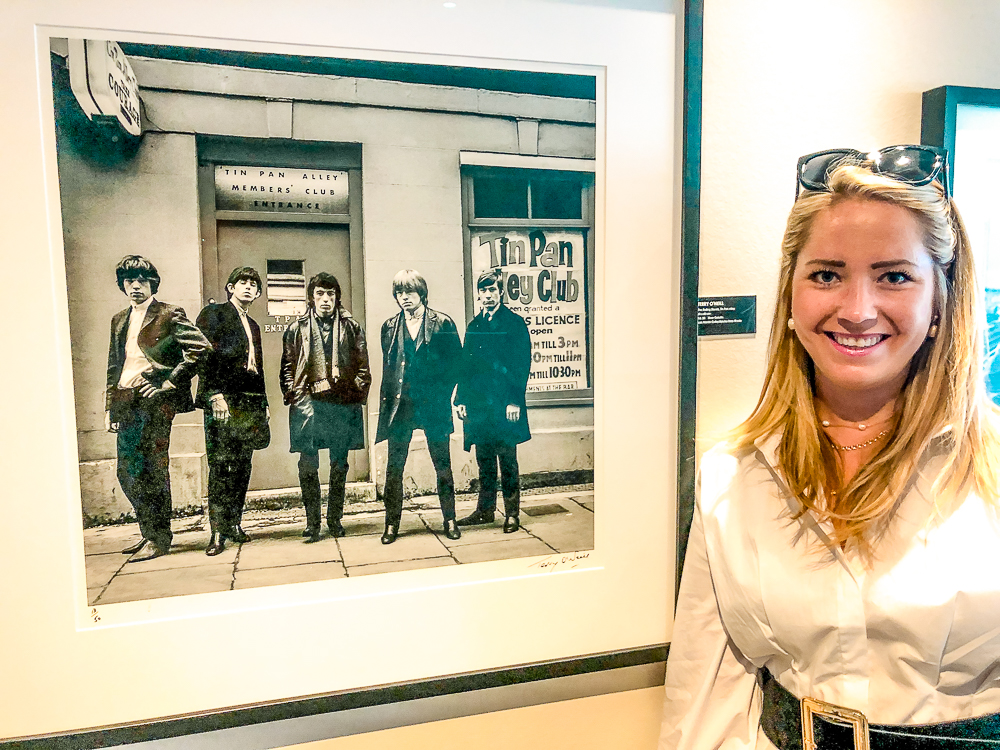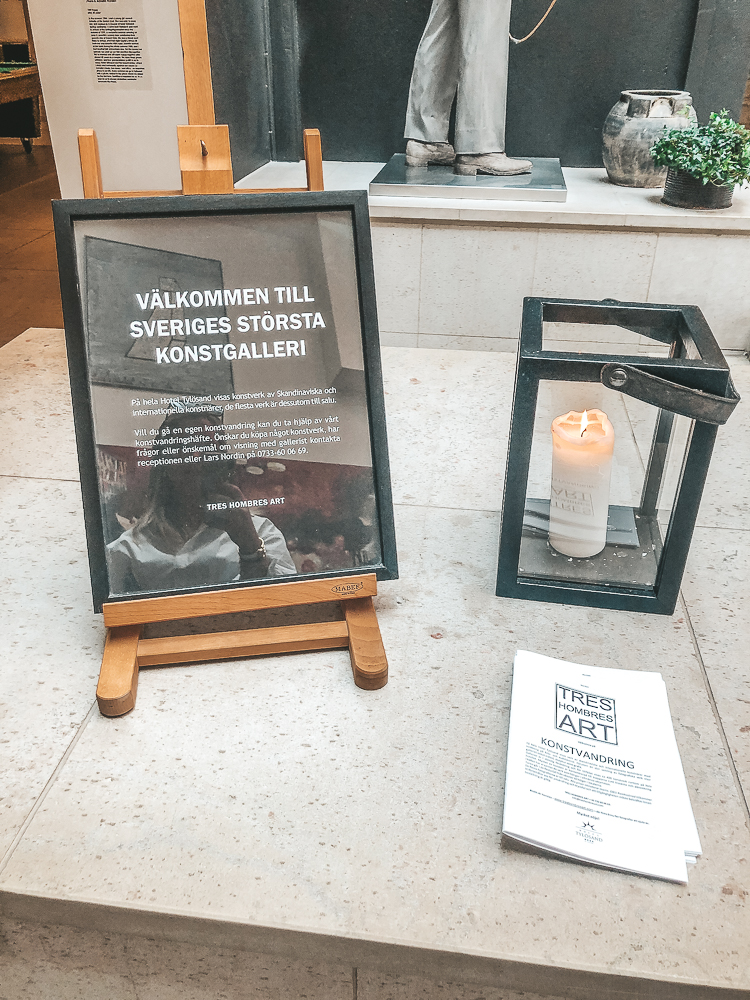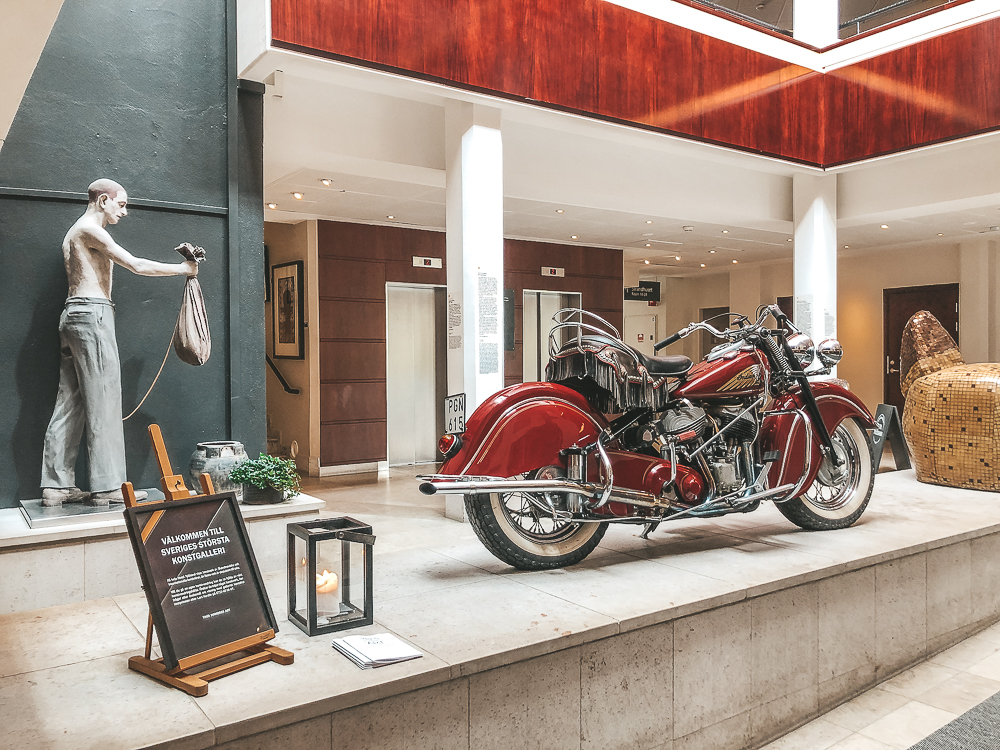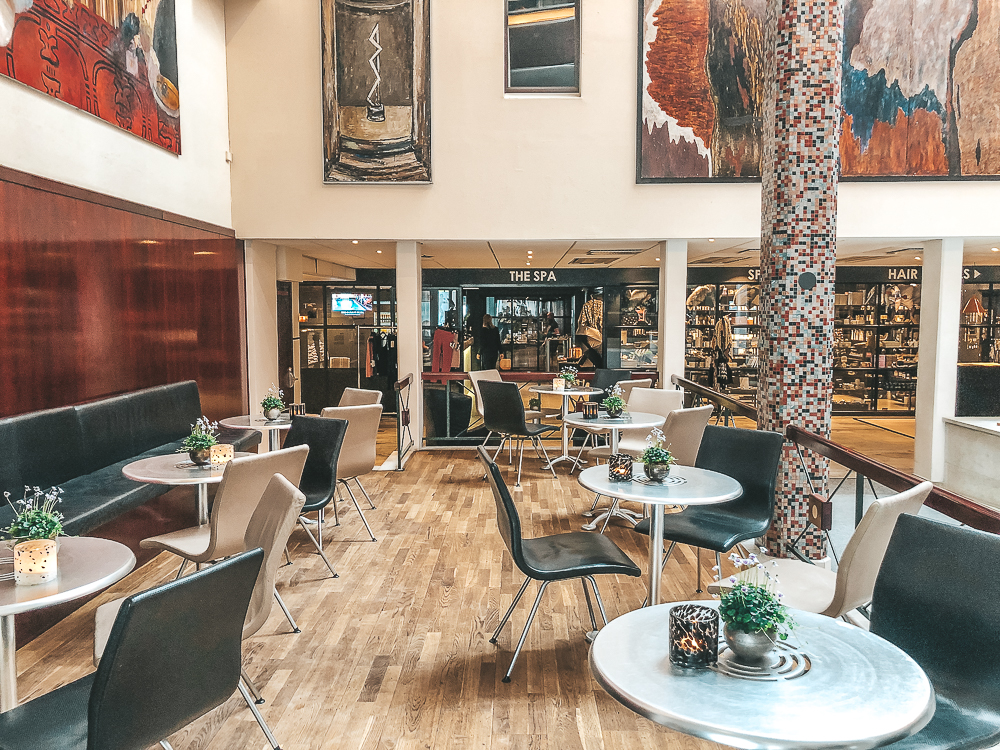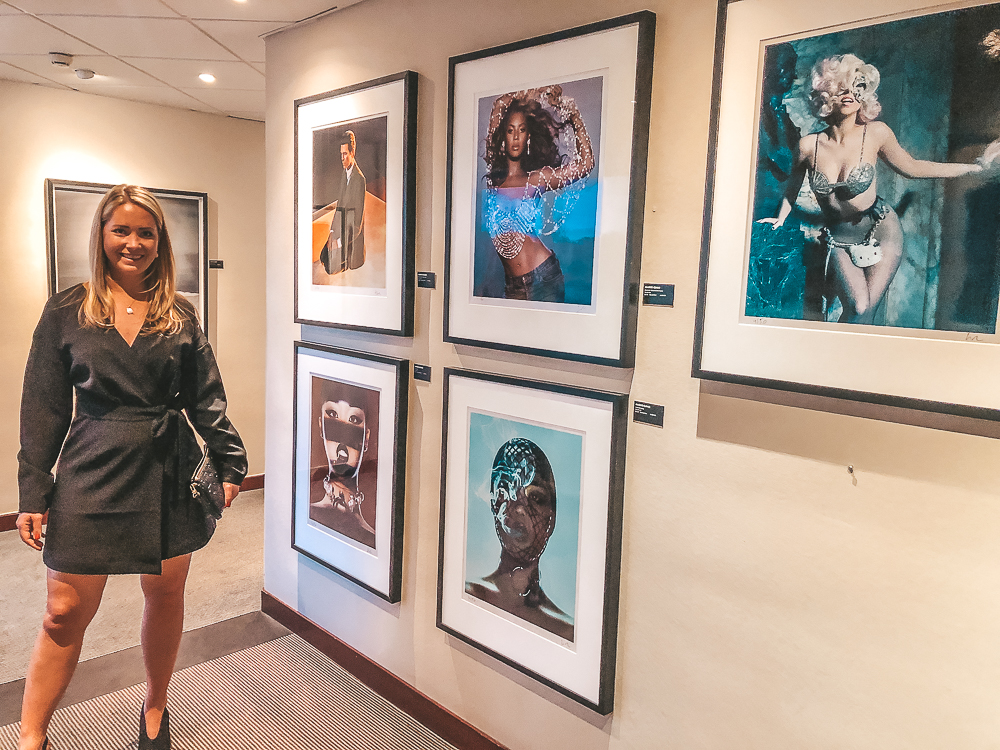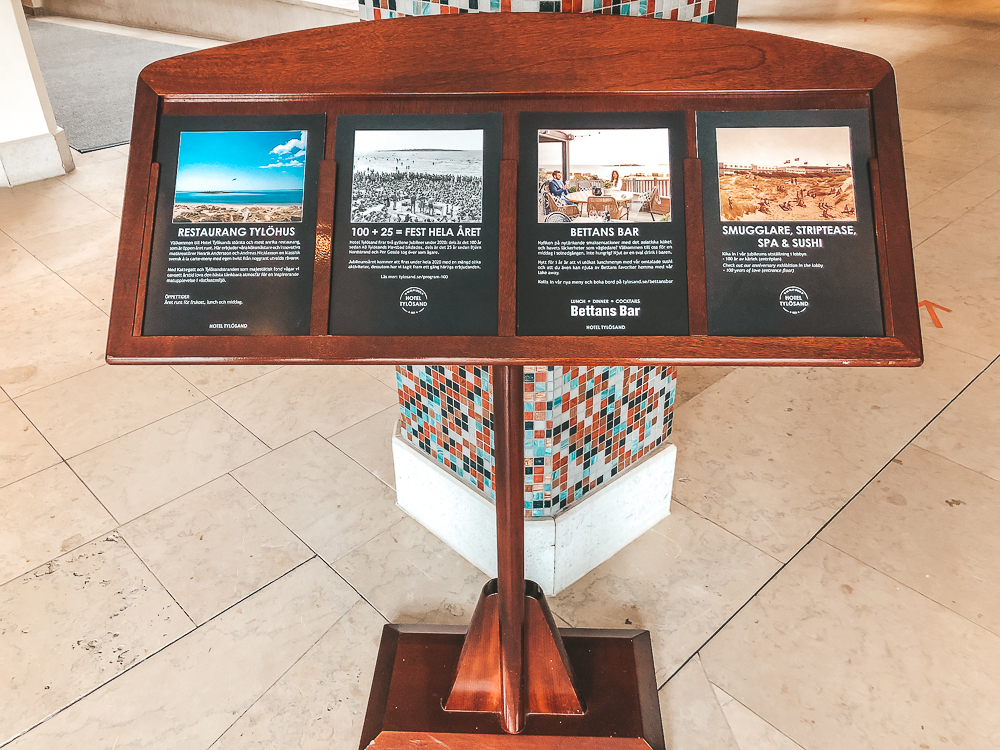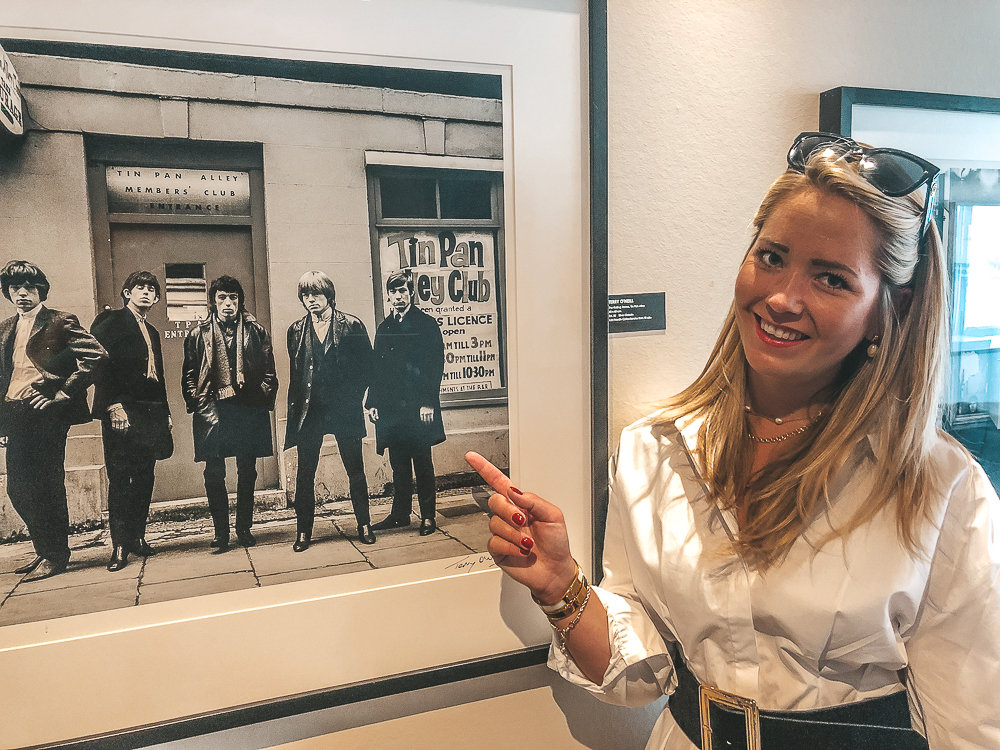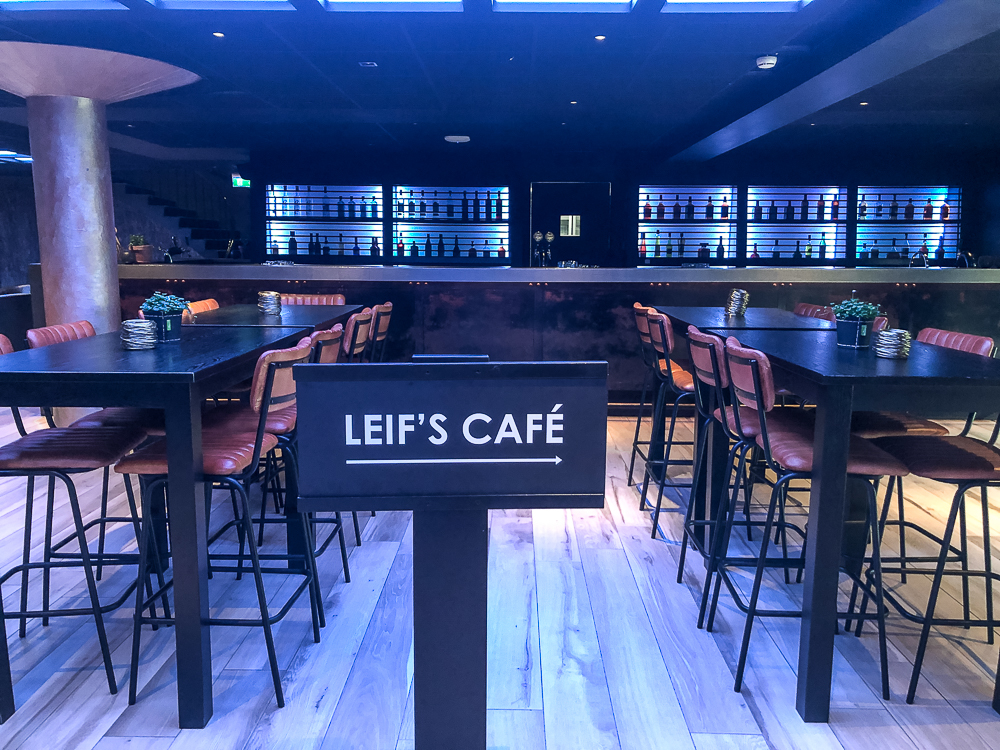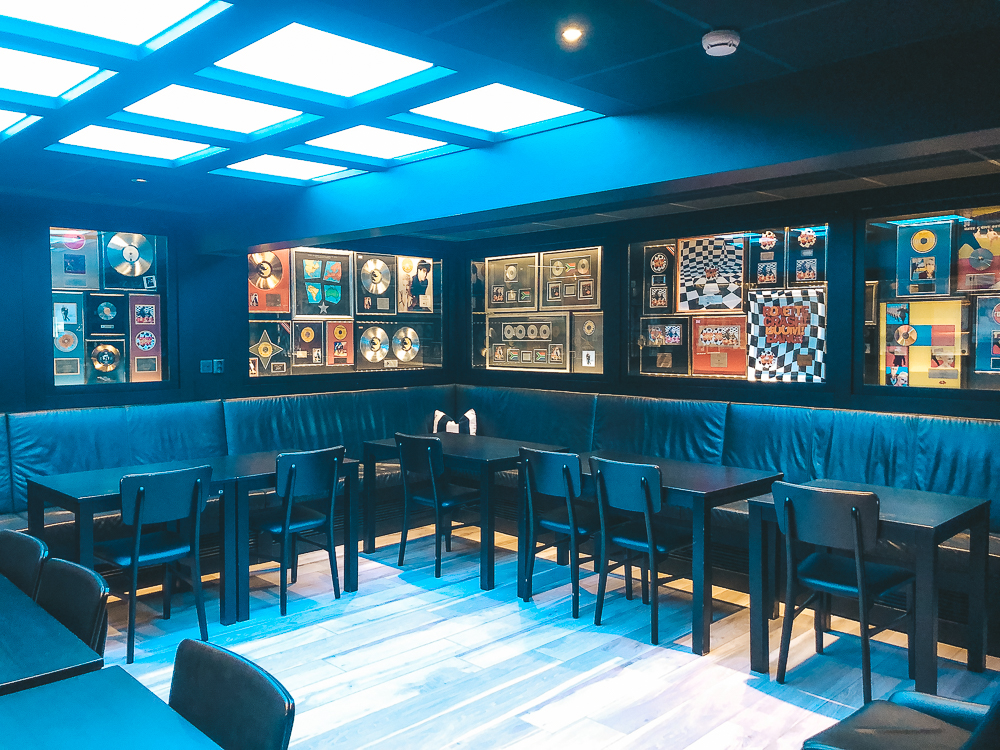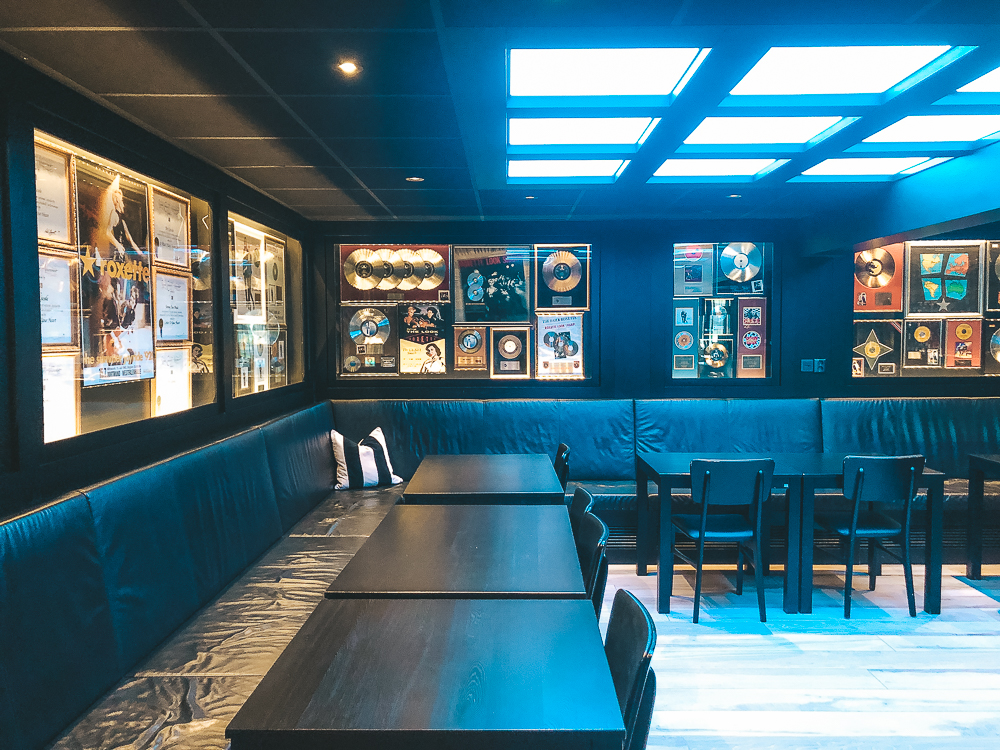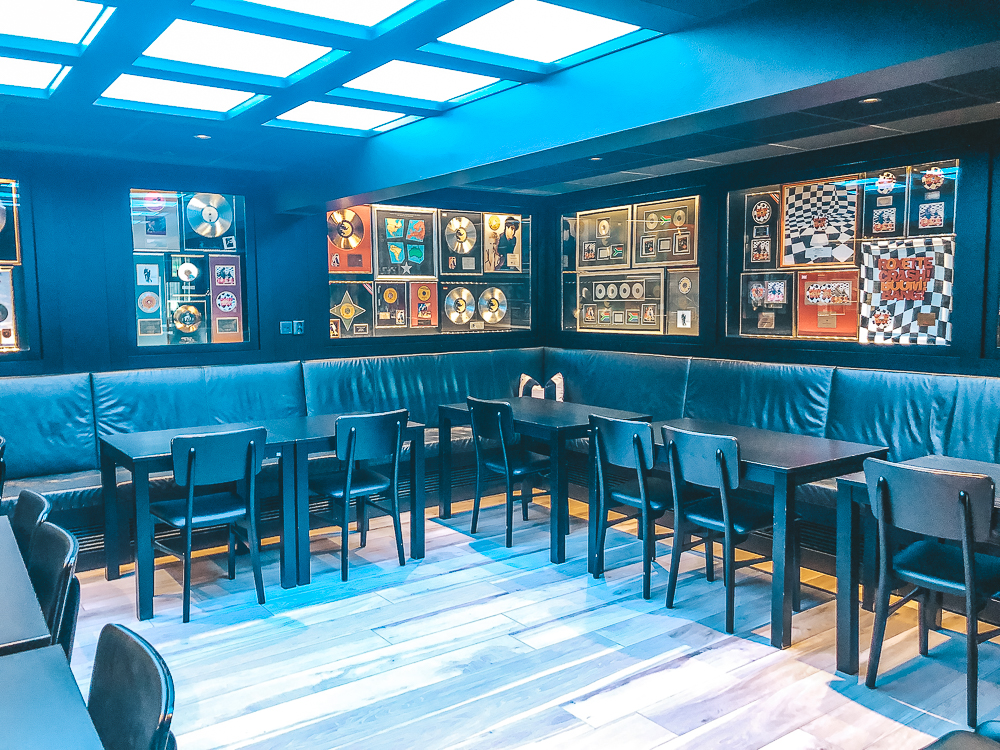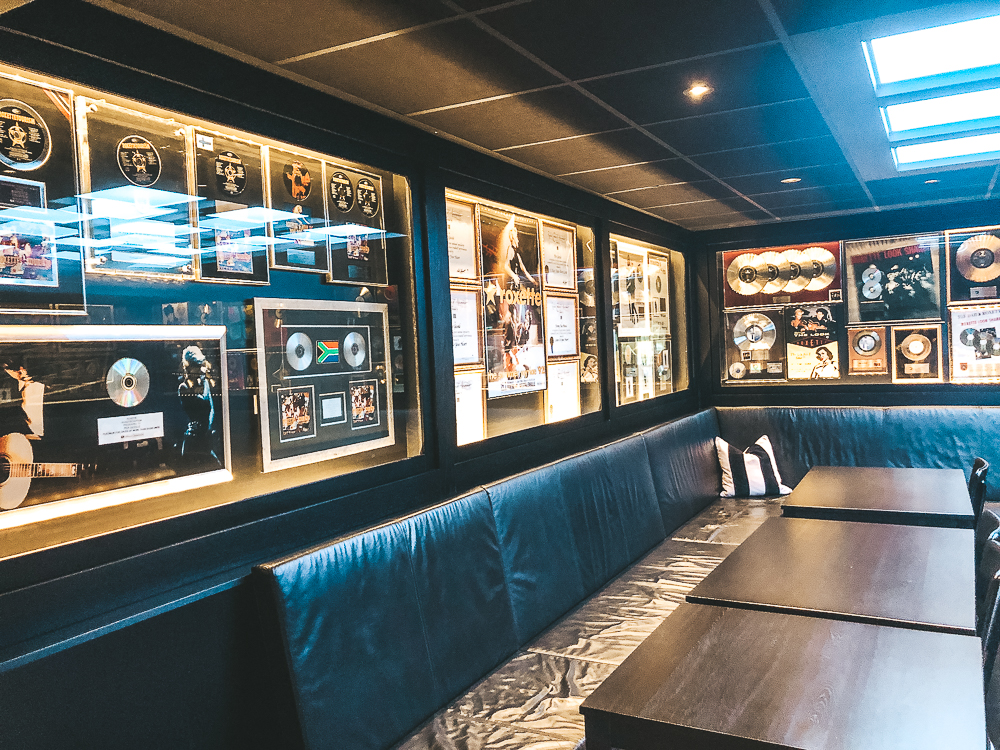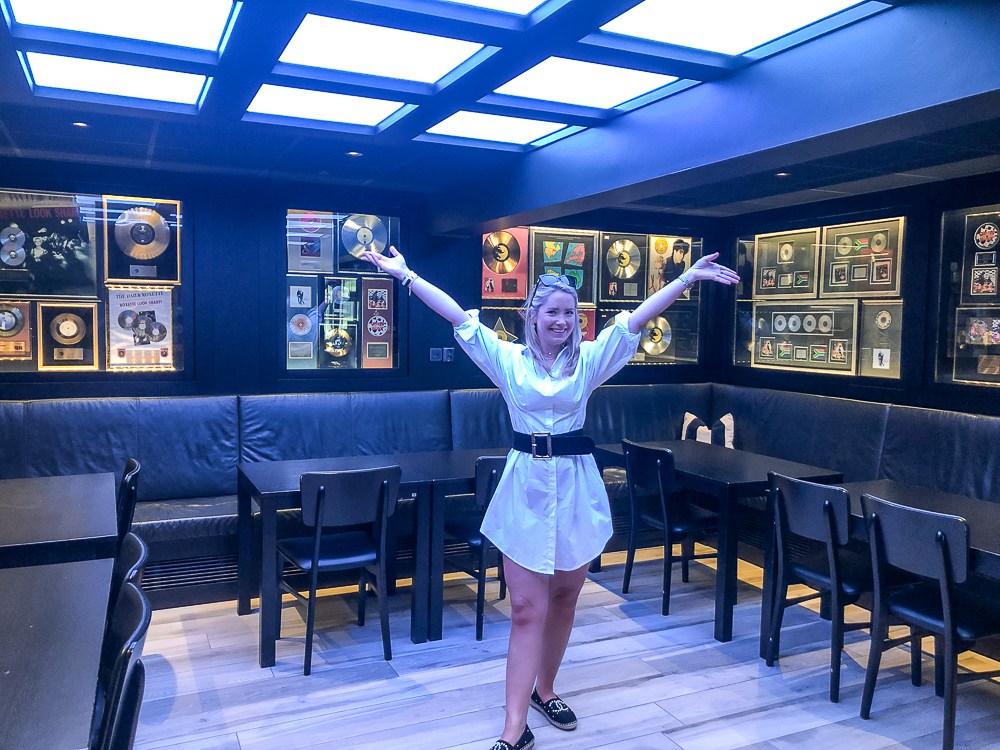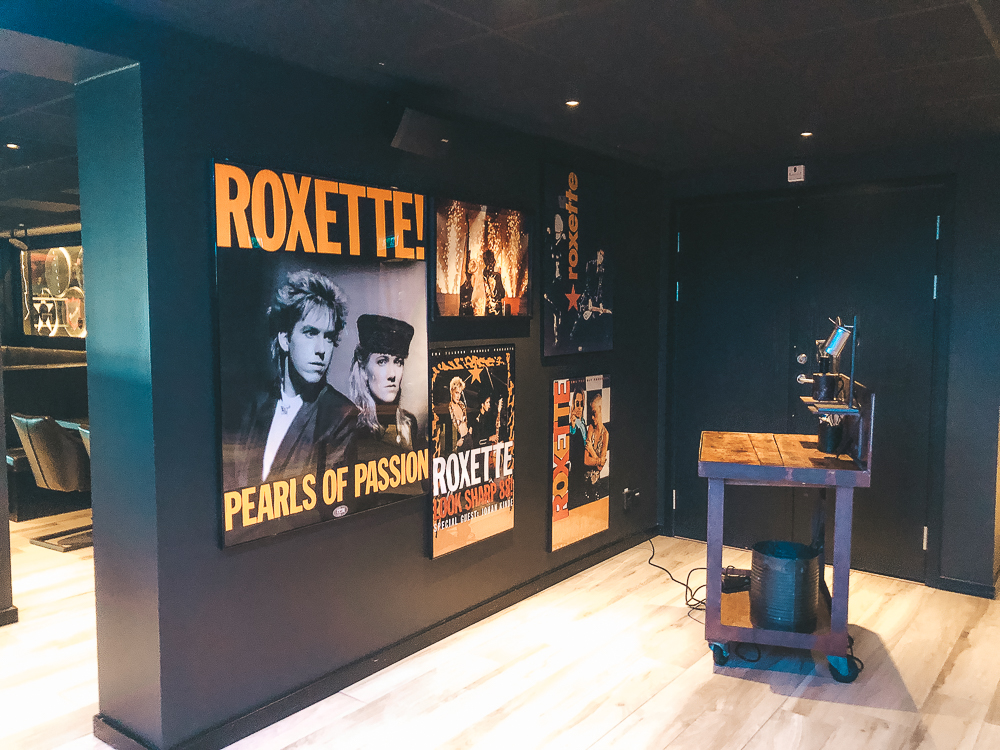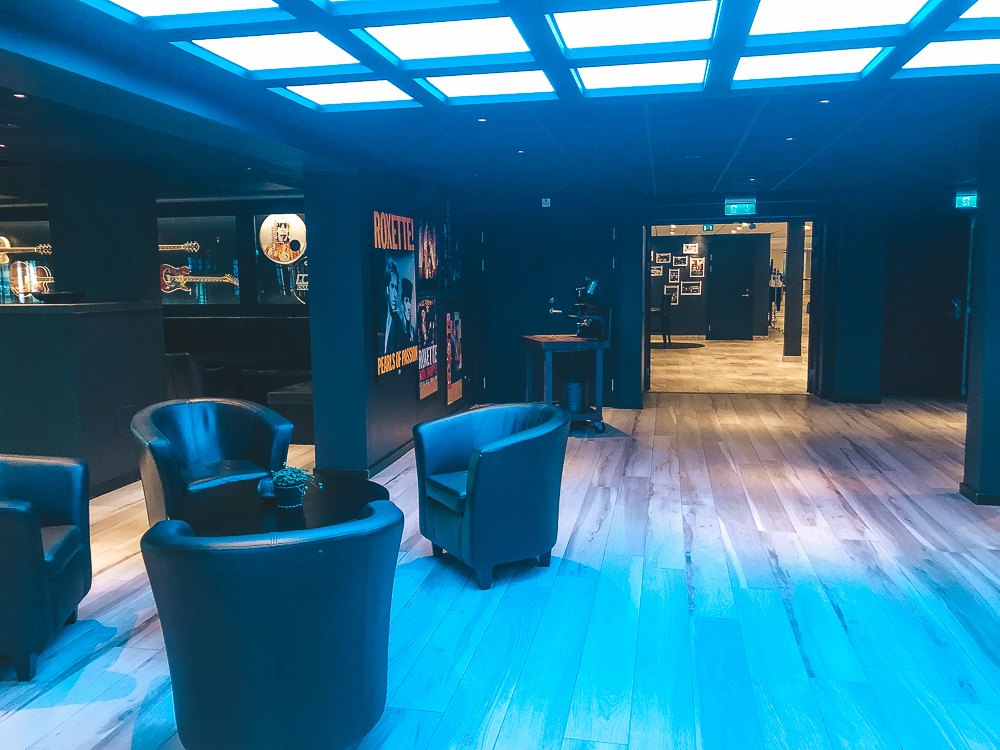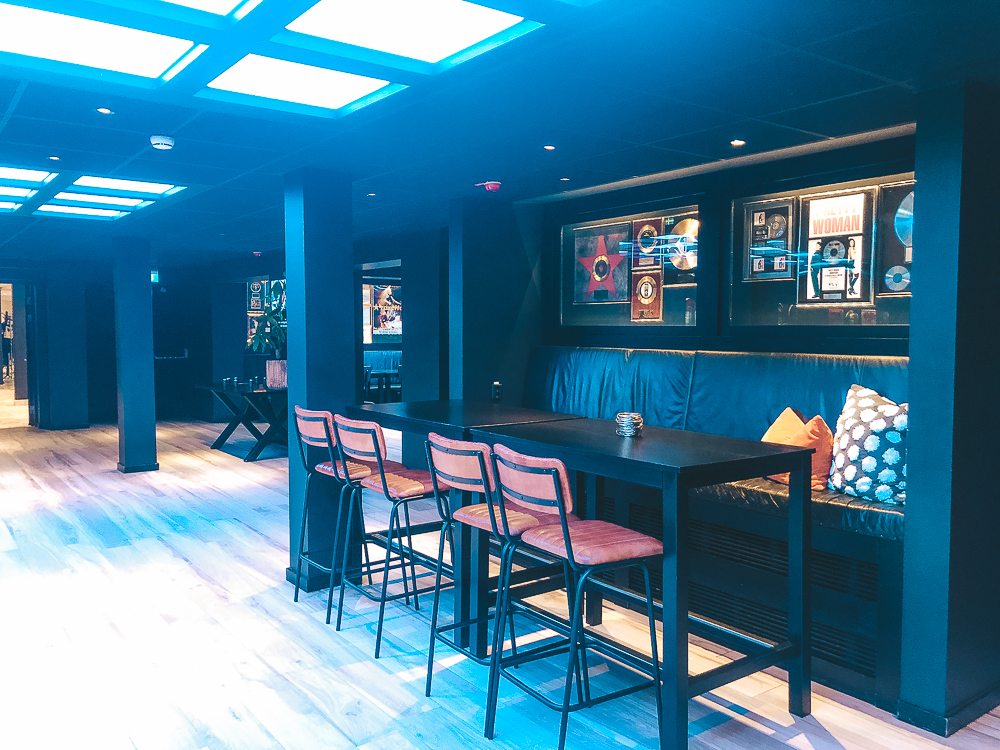 Exterior
Hotel Tylösand is located in Halmstad and has a lot of nice exterior so it is worth walking around the whole hotel to see it from different angles and also going down to the beach to see the hotel from there, which is a really beautiful sight! 🙂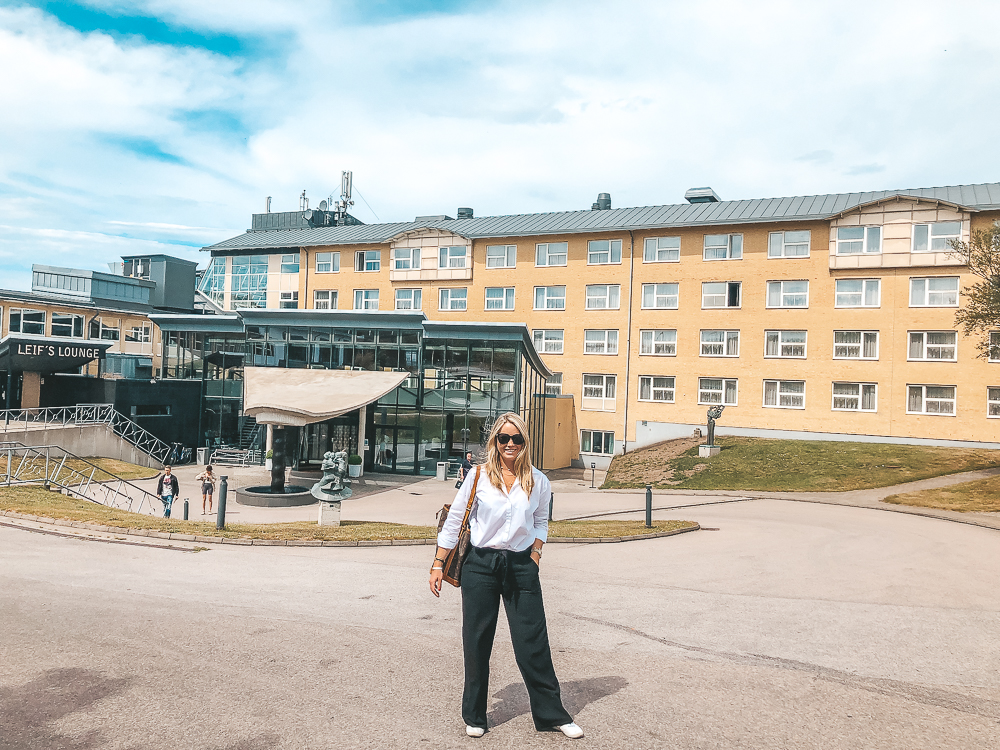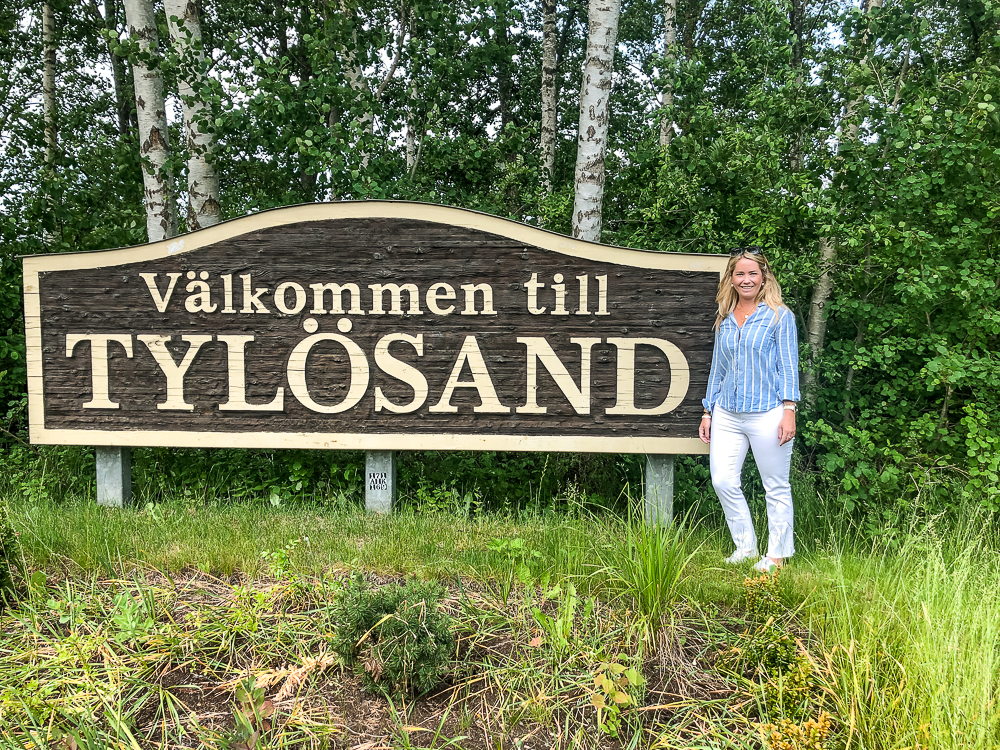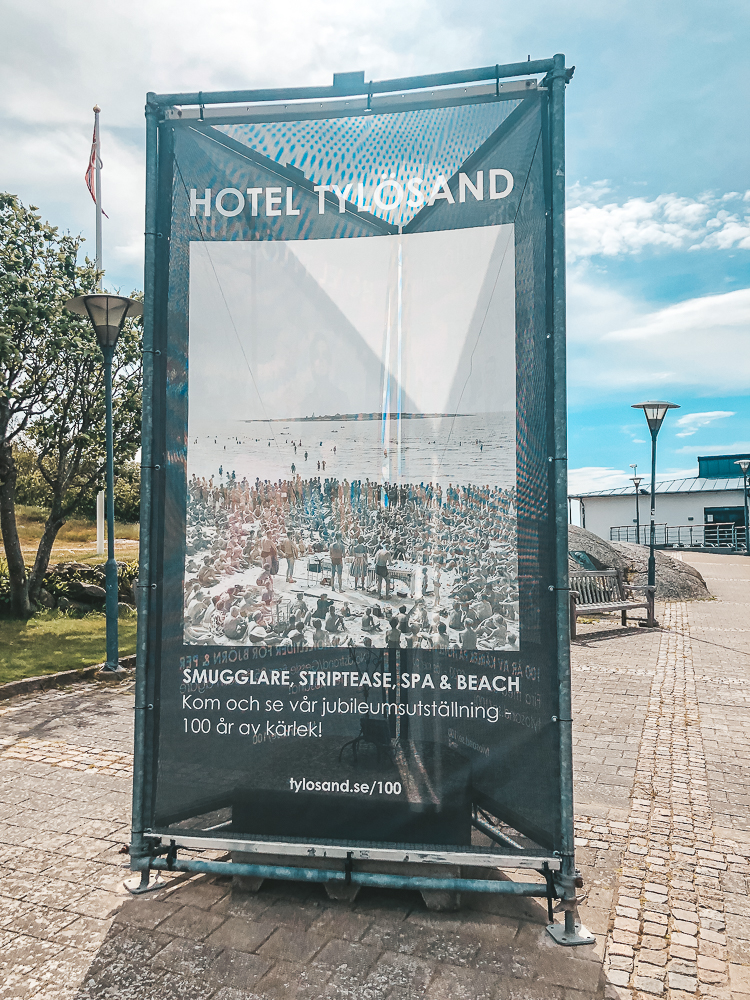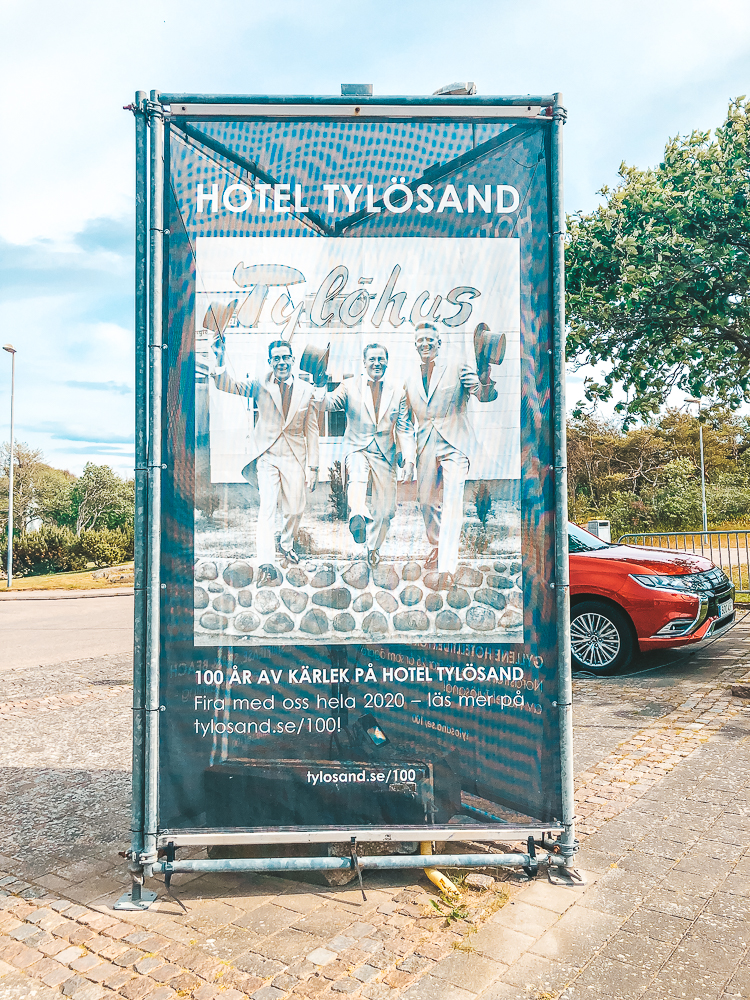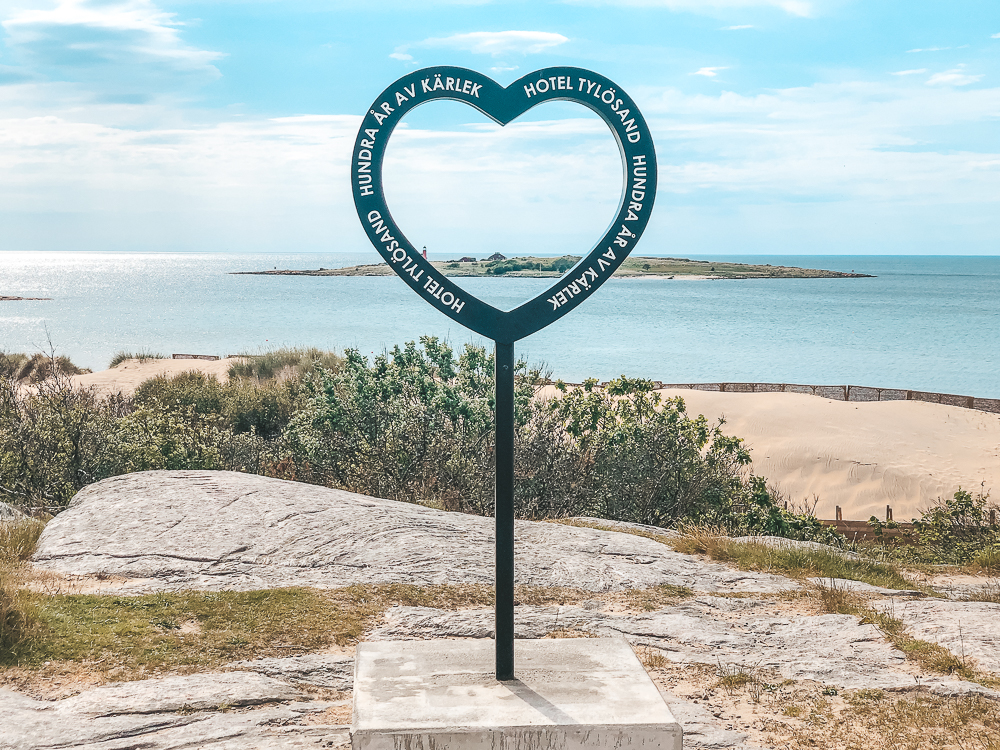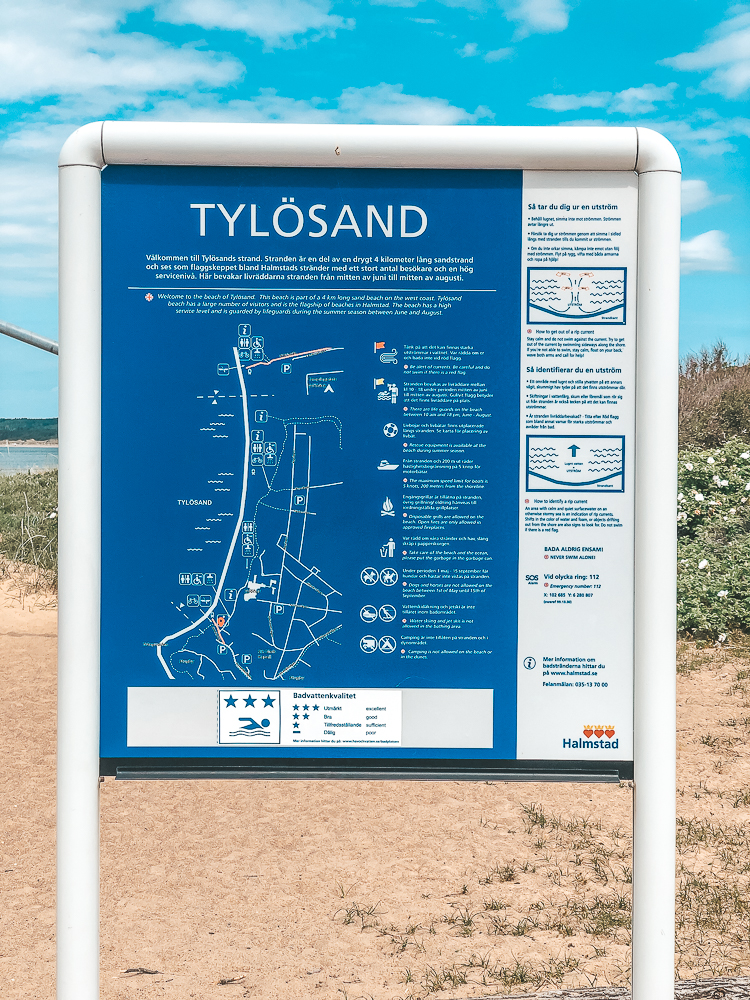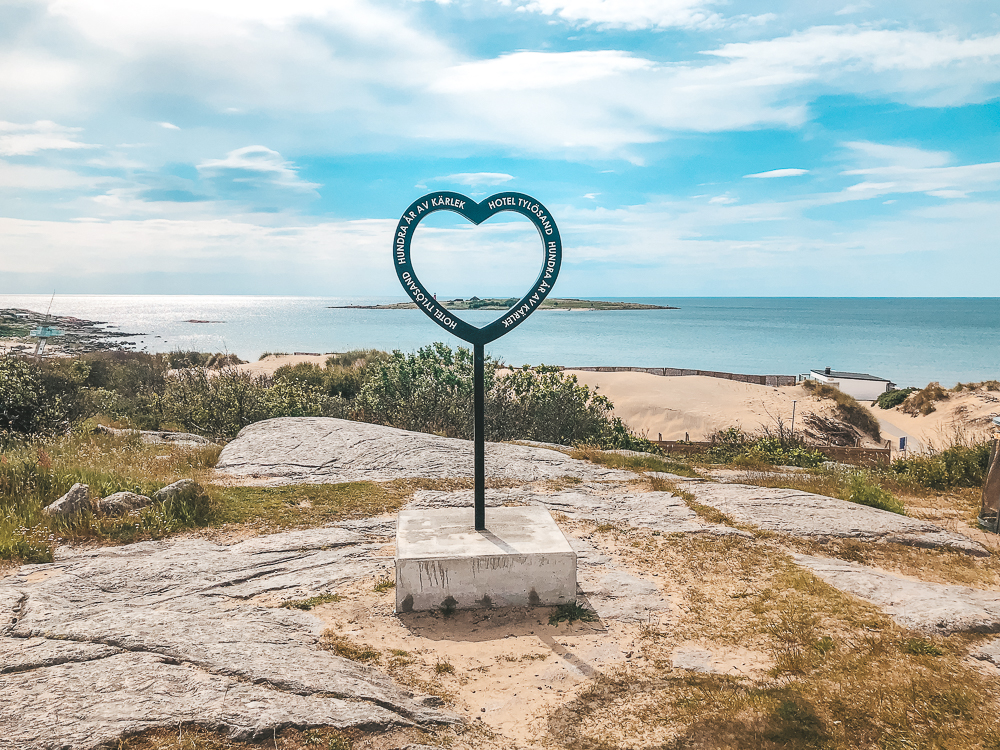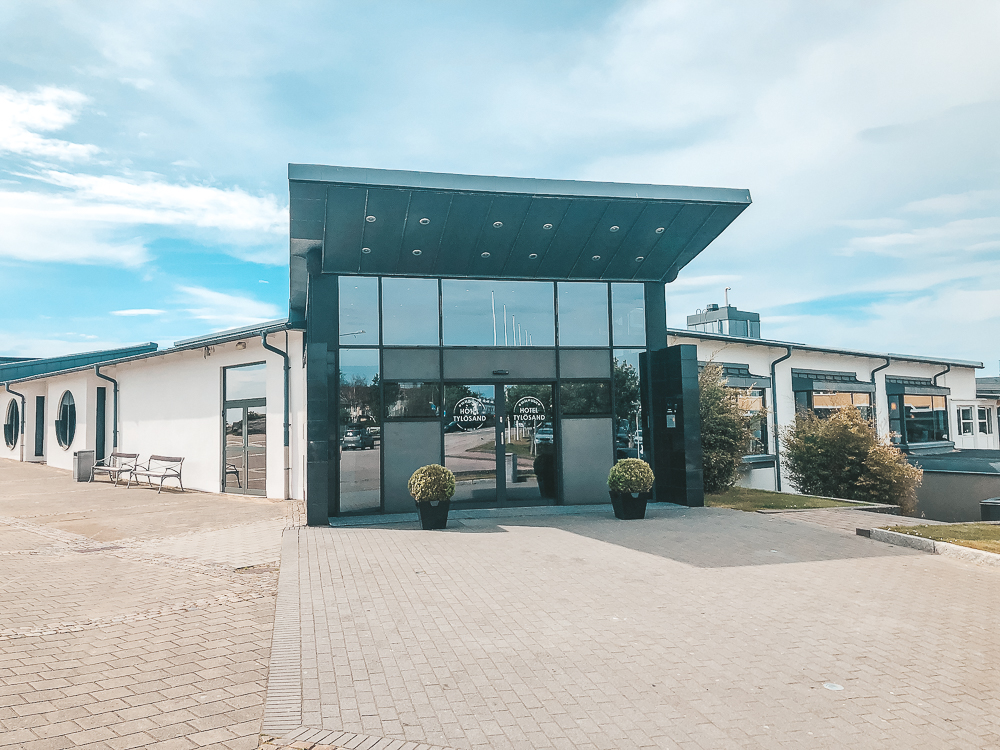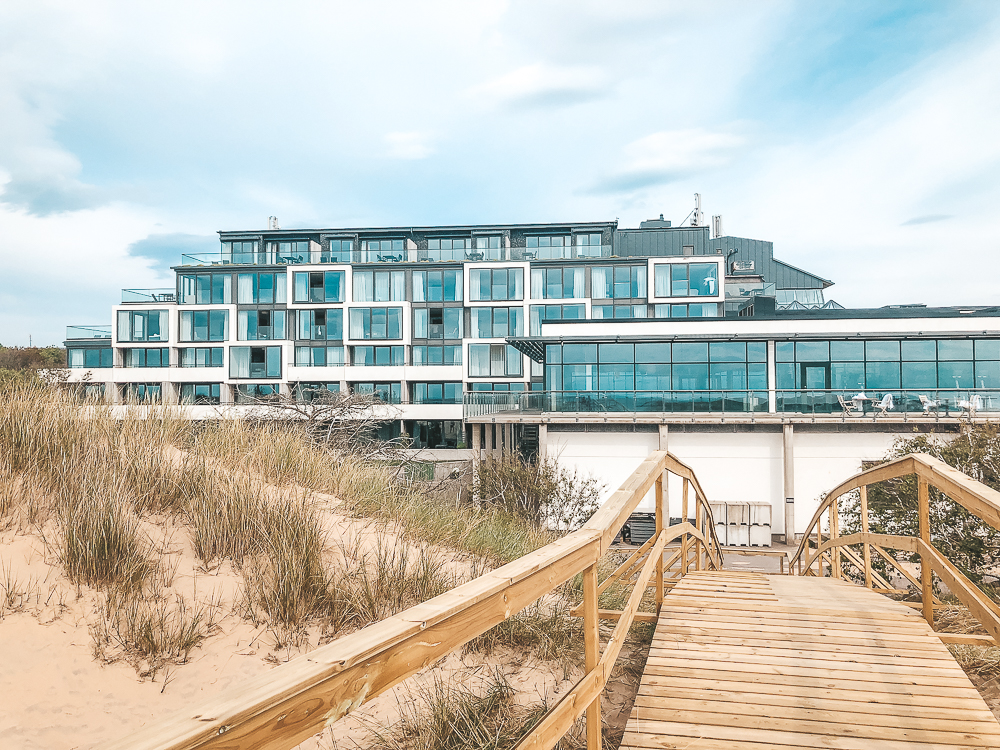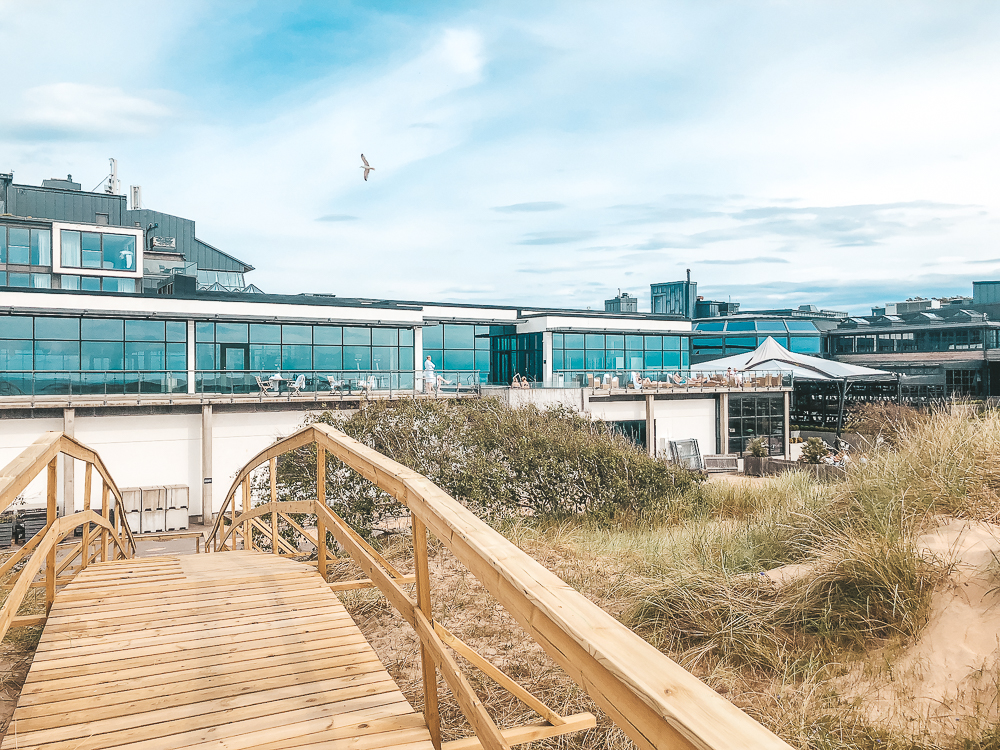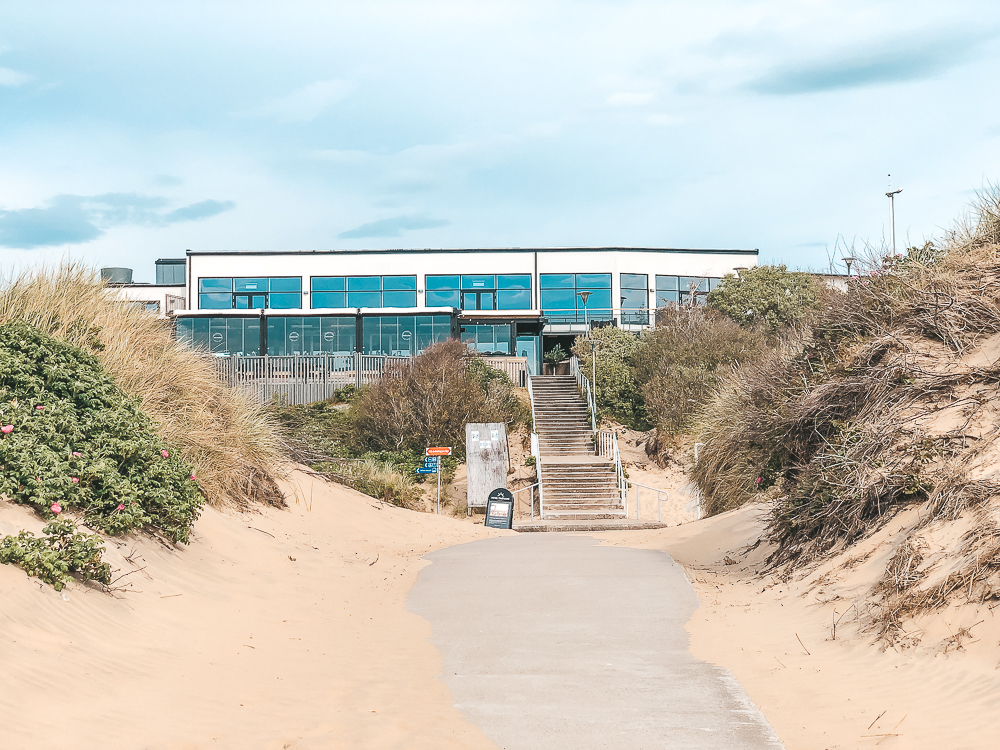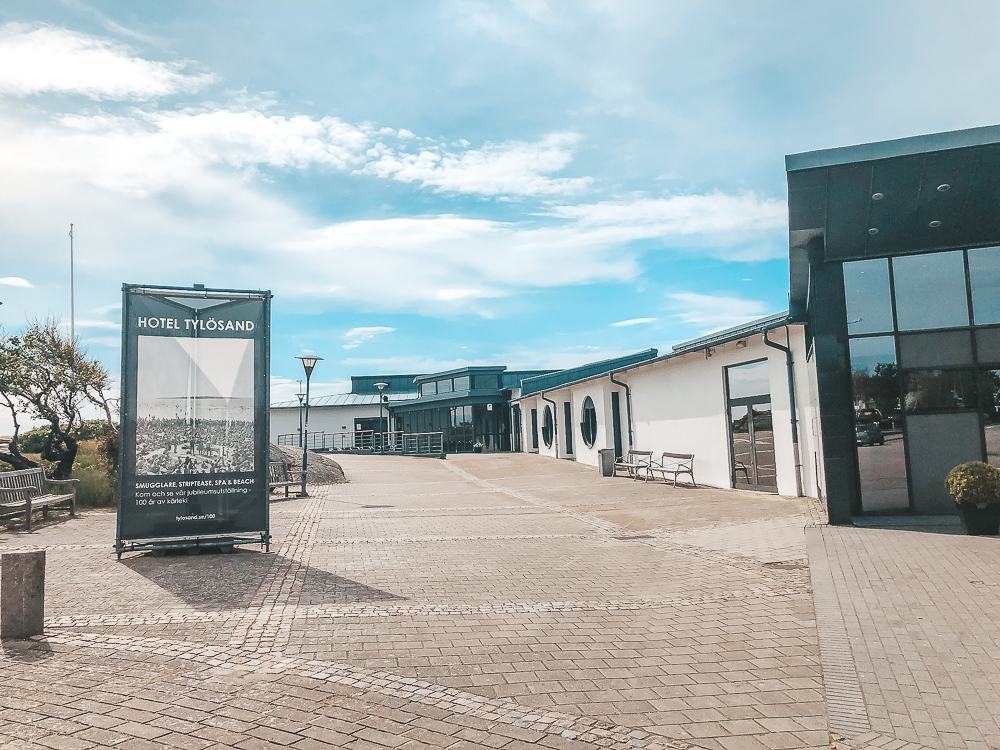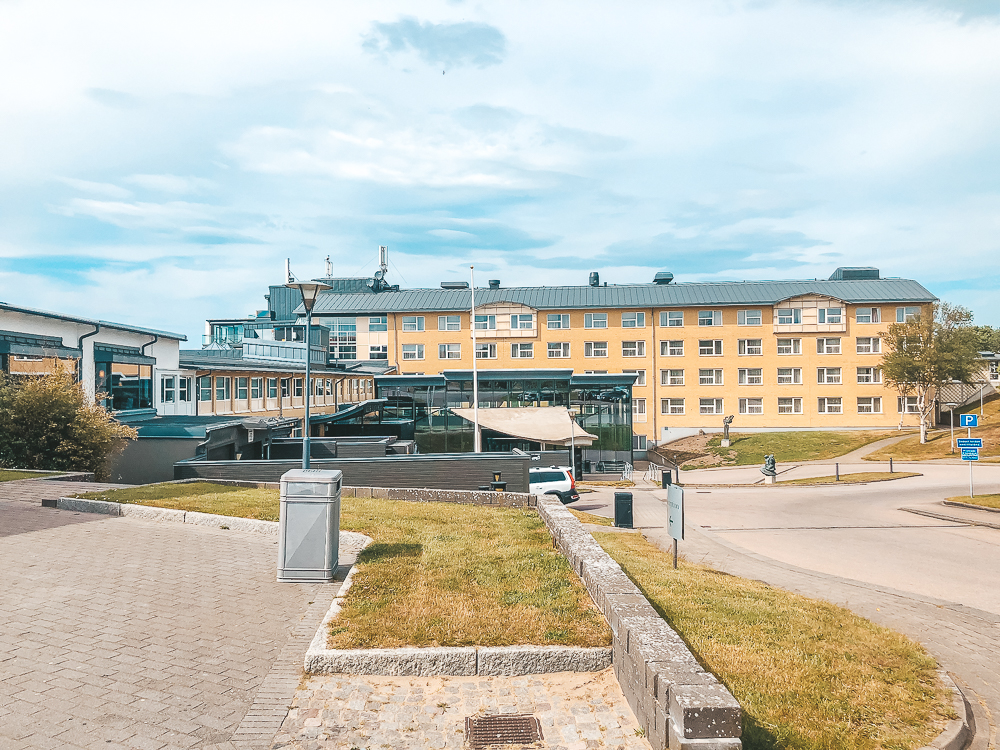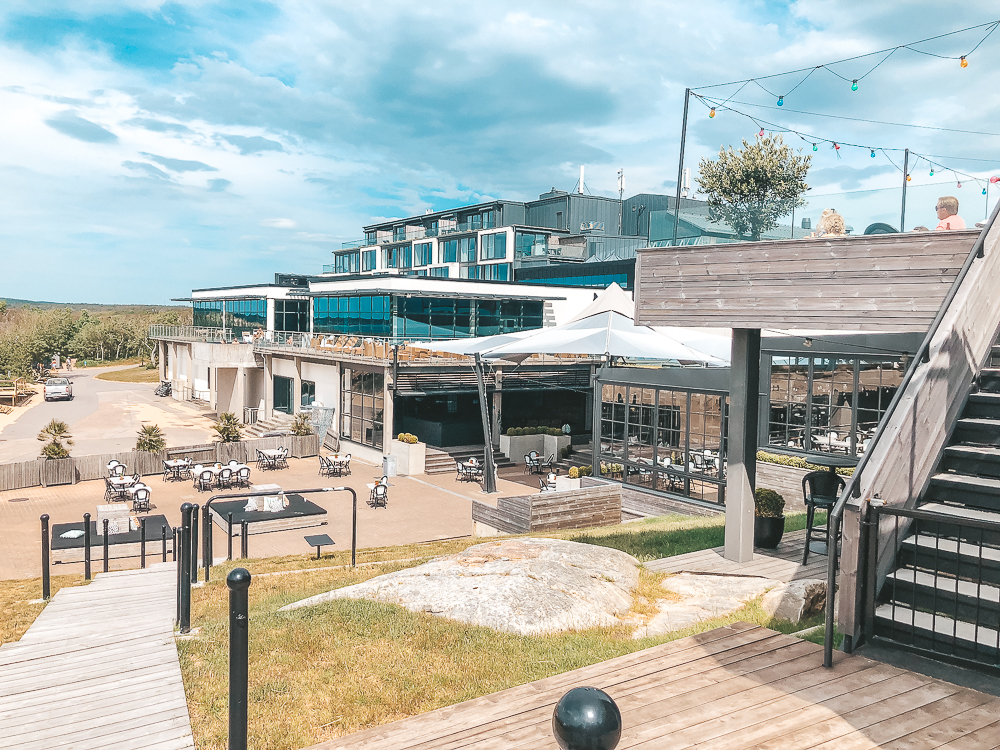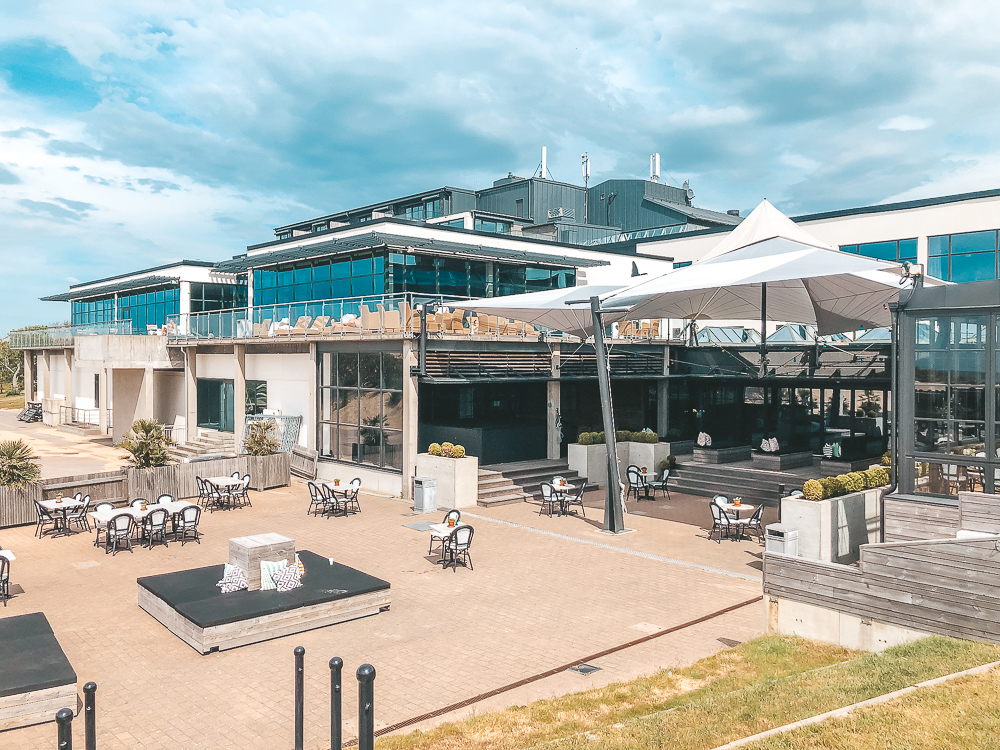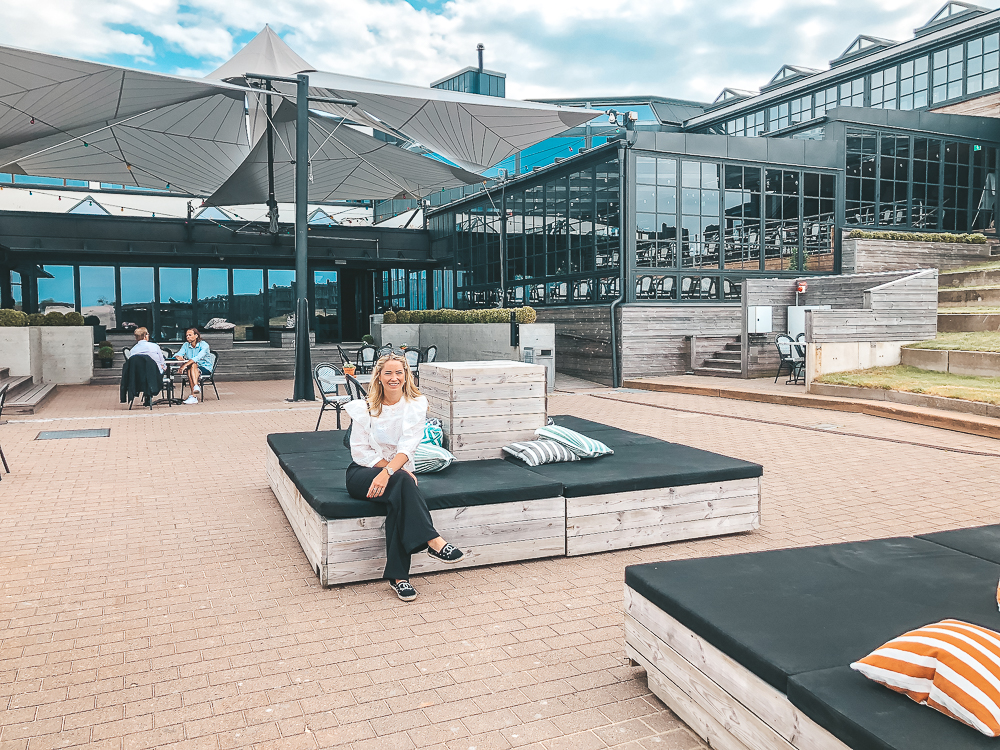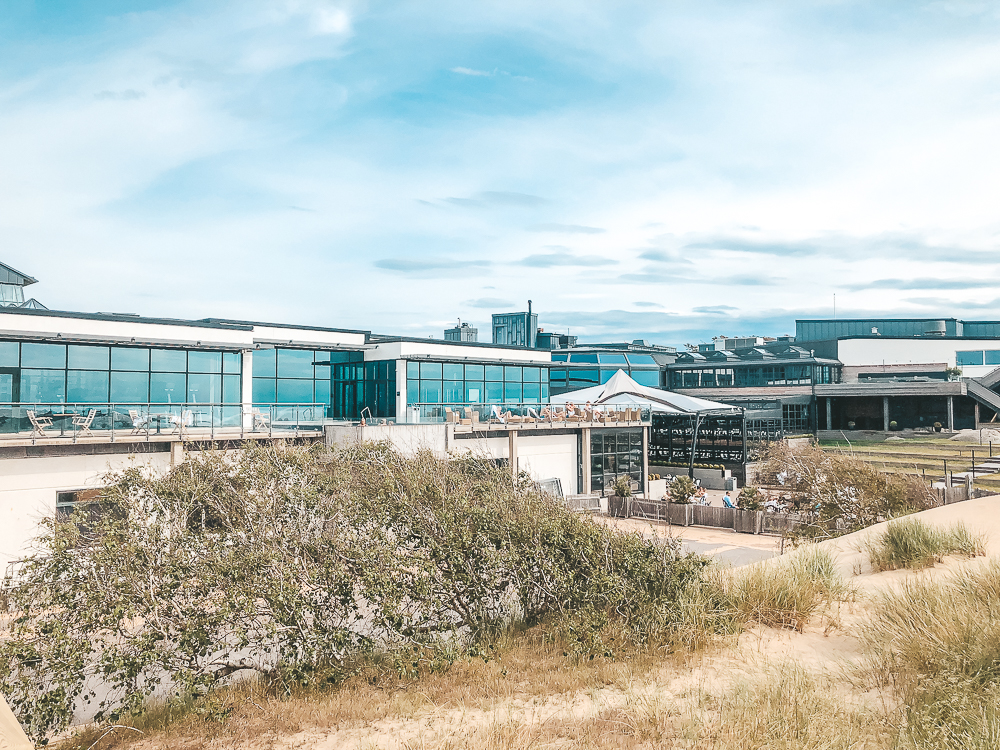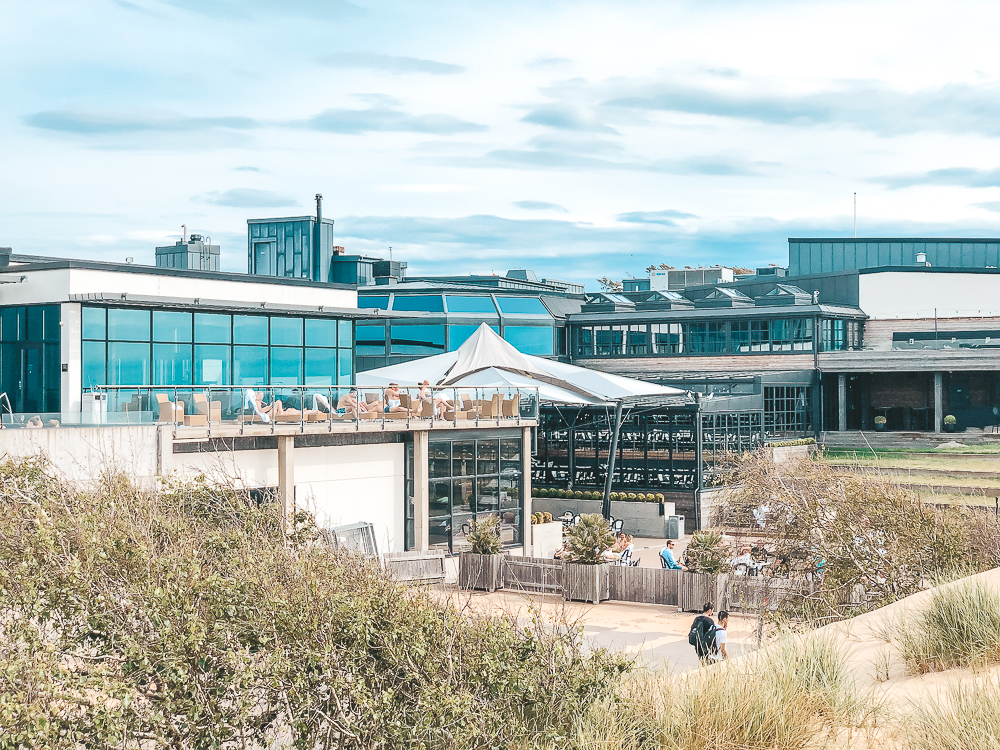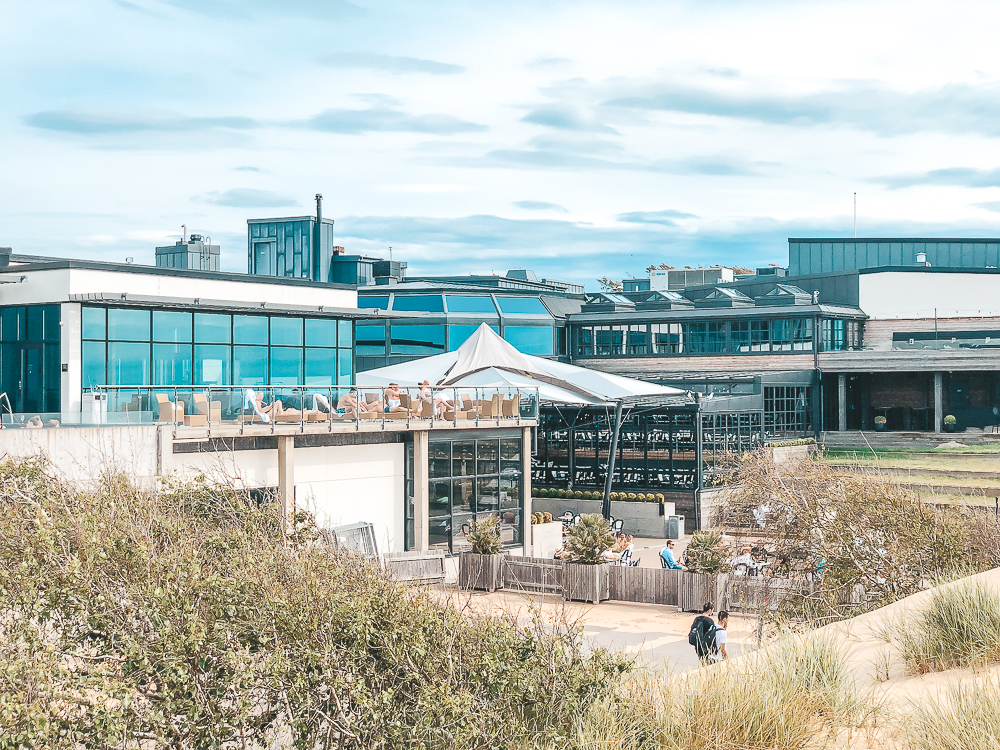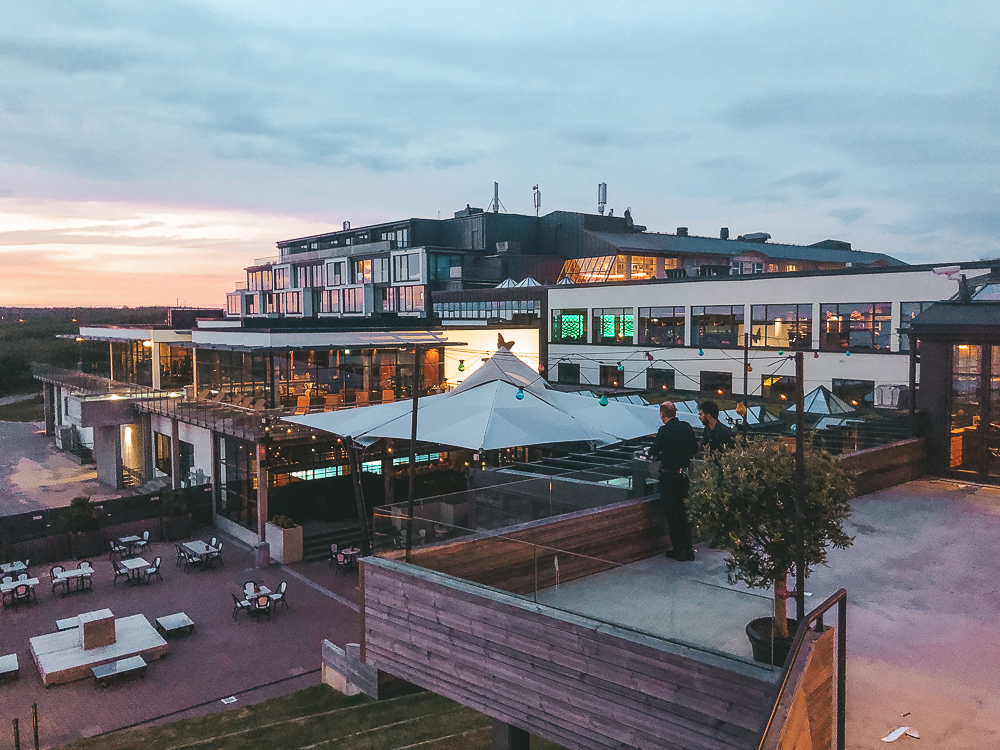 Reception at Hotel Tylösand
It was a very welcoming staff and here were clear guidelines to keep your distance as we are in the middle of corona times, which I think was very well done by them. Check in is from 3pm and check out is at 11am.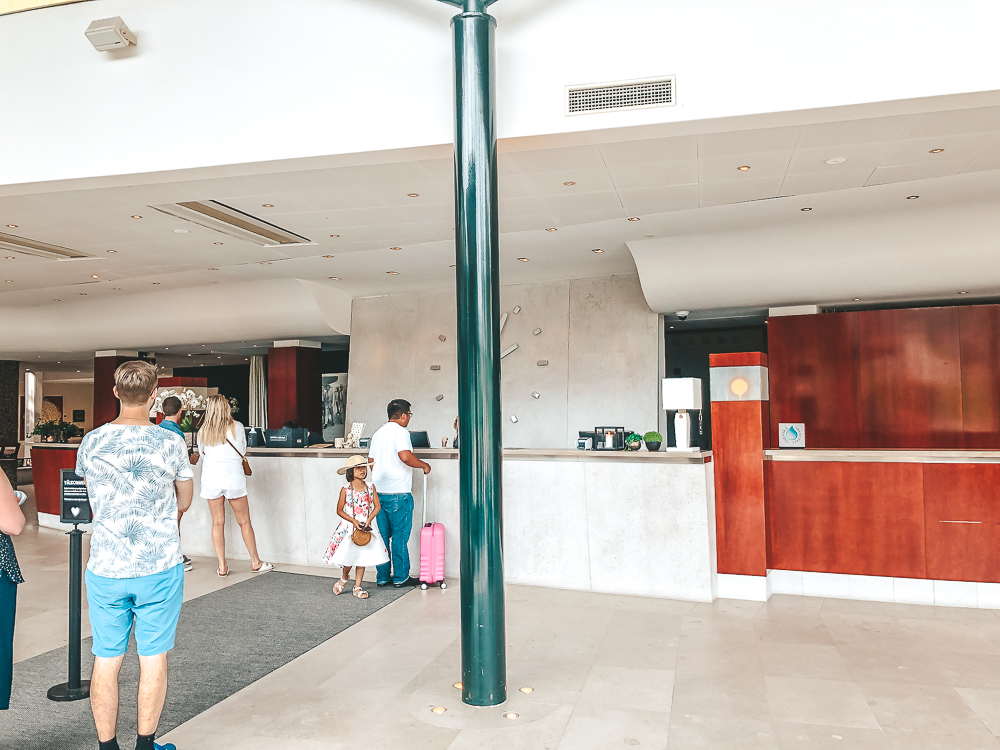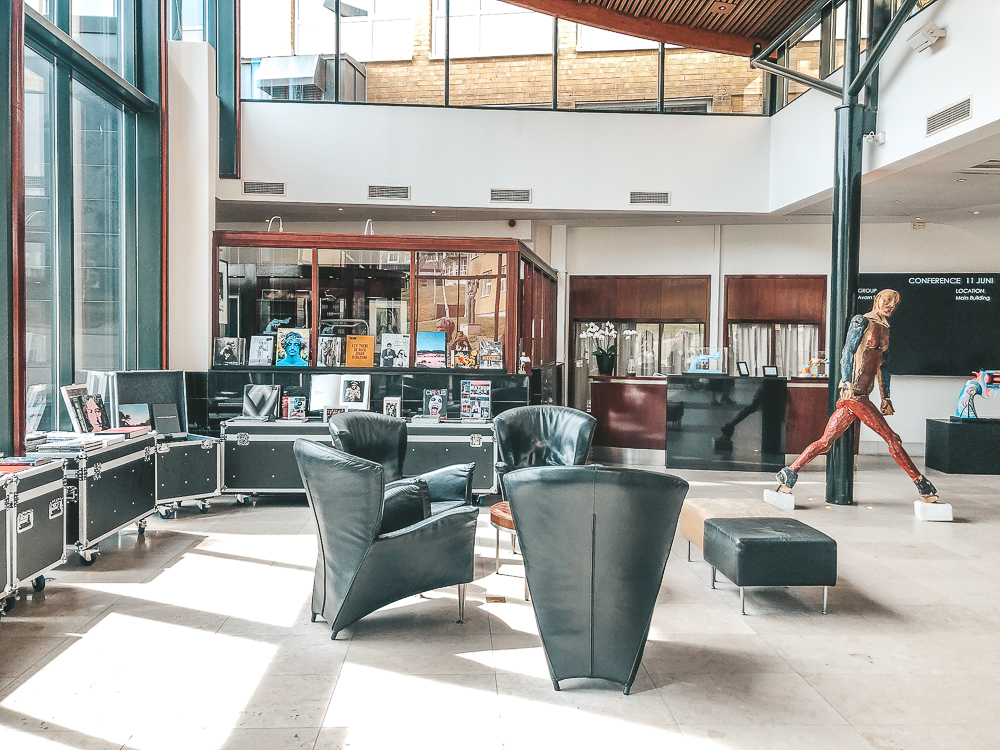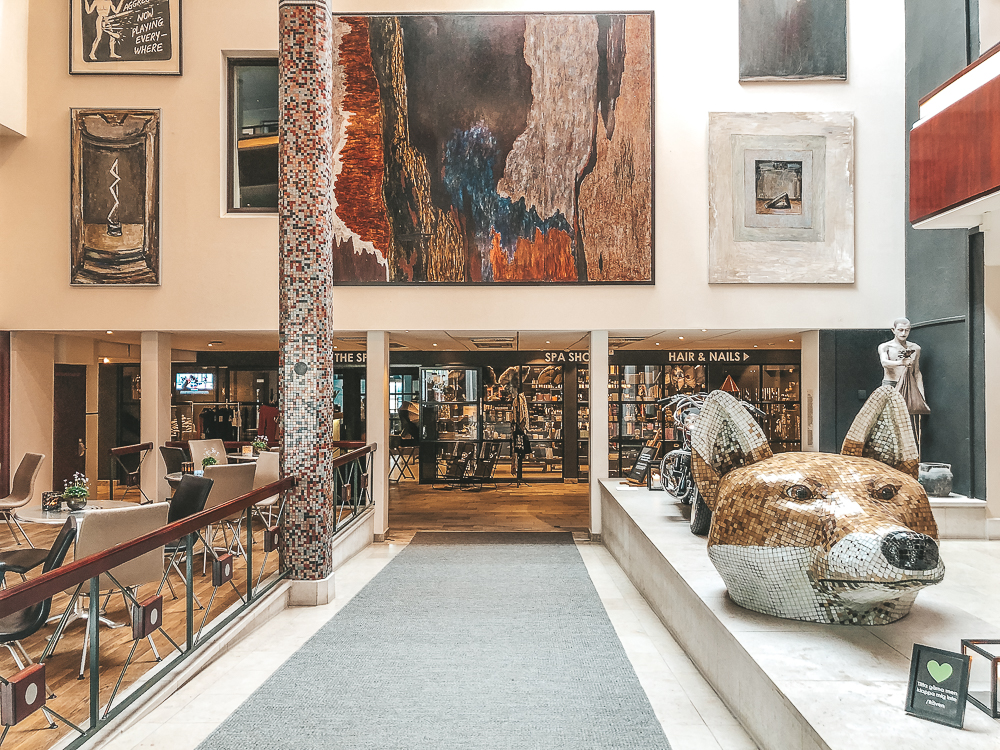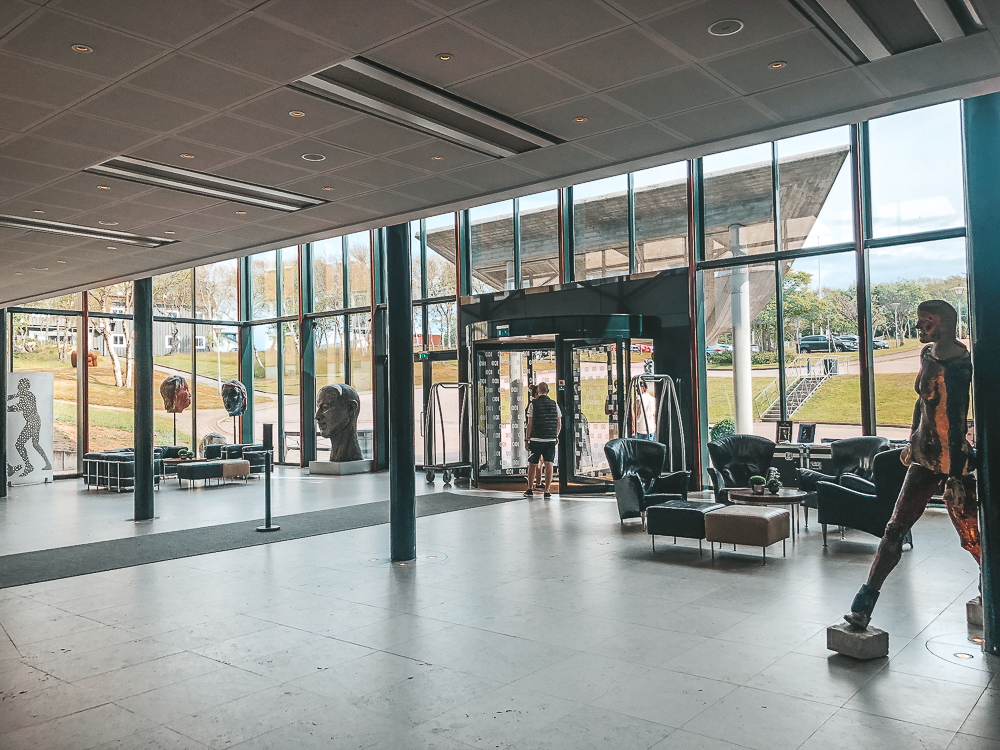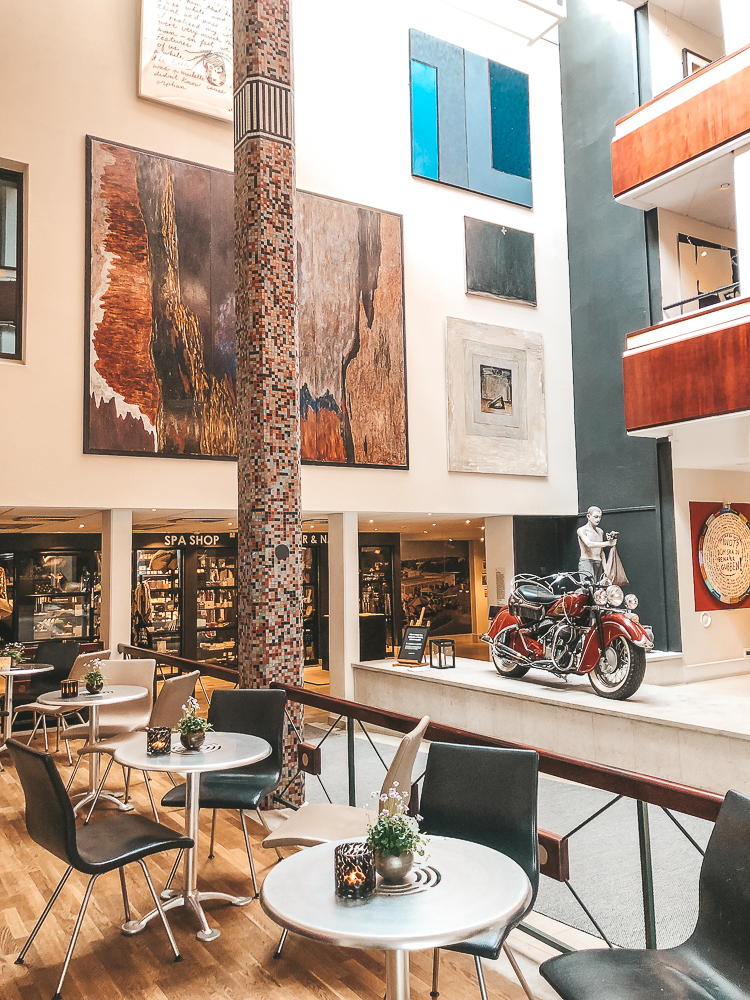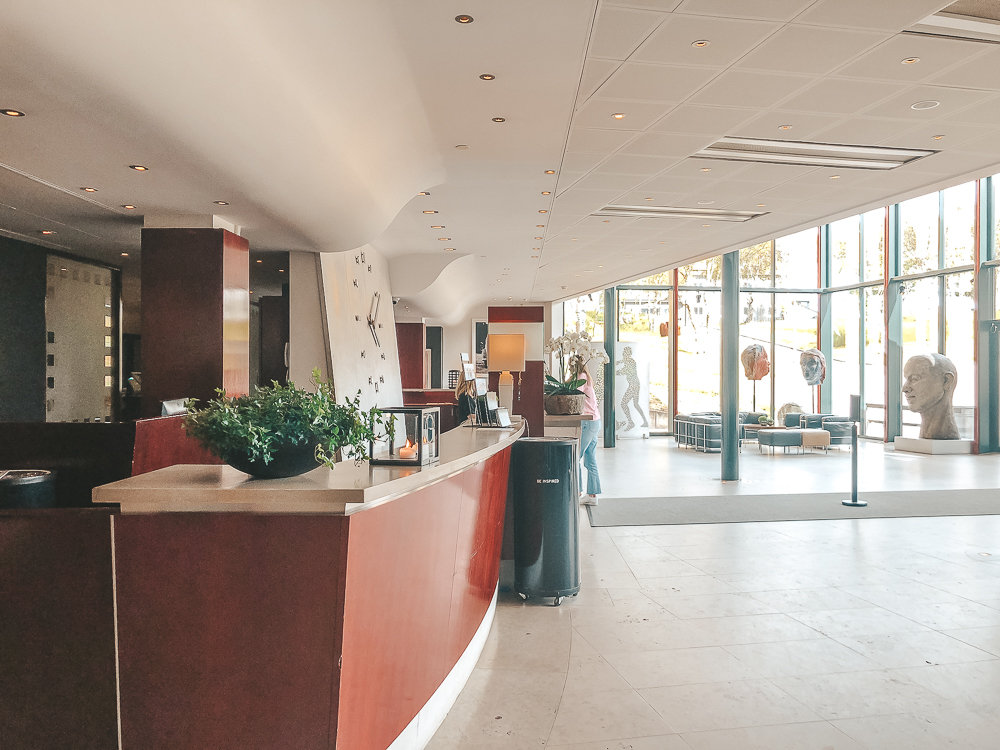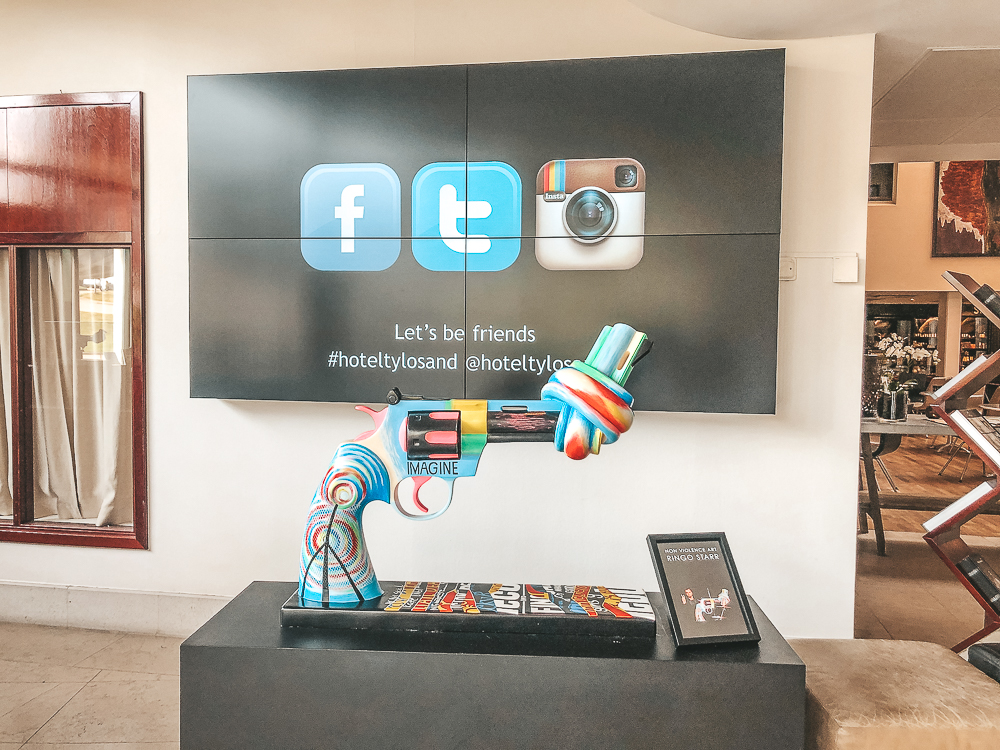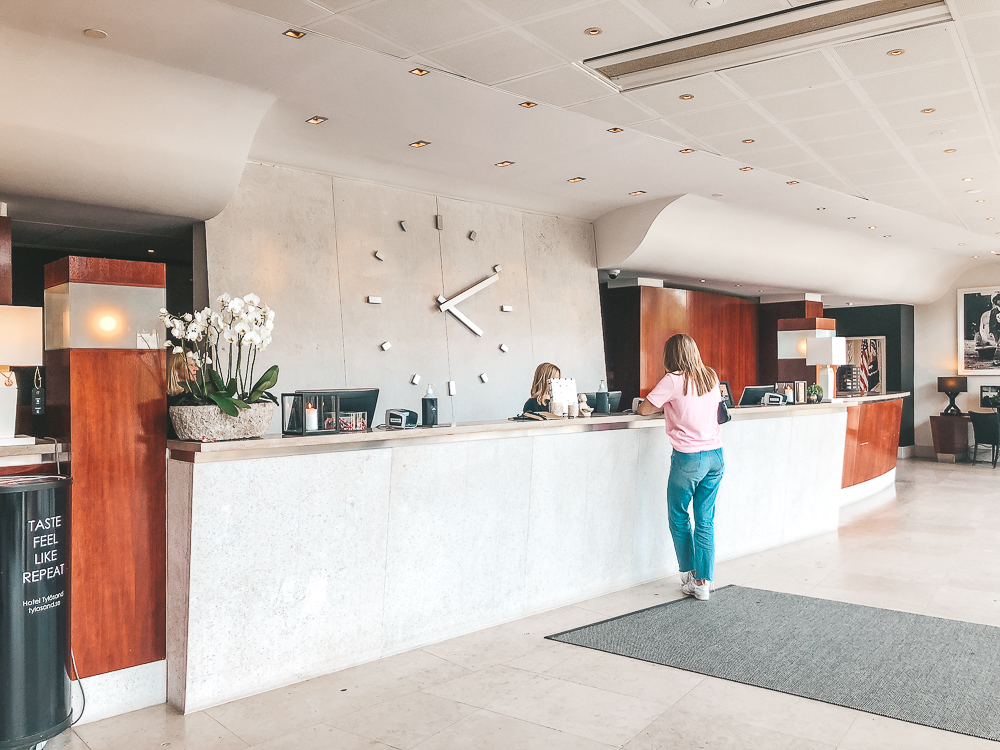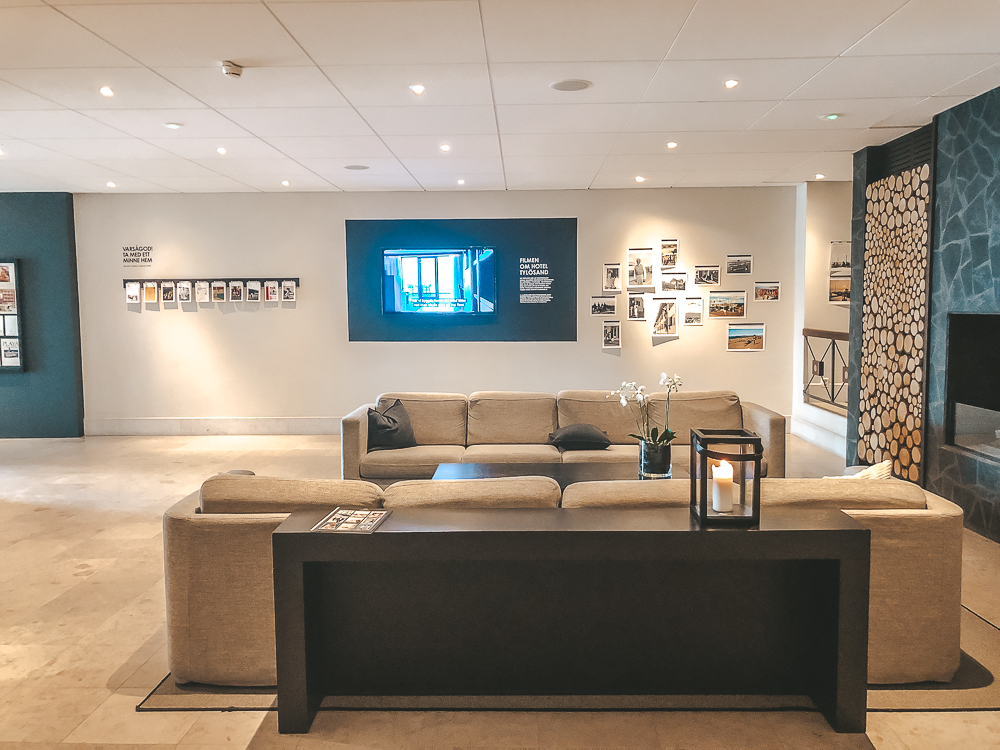 The rooms
Hotel Tylösand has 230 rooms which have a stylish design and pleasant atmosphere with muted colors and lights that create a stylish and warm environment.
Behind the hotel's "look" stands Åsa Gessle, inspired by decades of hotel experiences in the world's metropolises since the breakthrough for Roxette in 1989. Together with architect Kay Linghoff, Åsa has created a sober, stylish and Scandinavian design for a sense of timelessness that is at the same time unmistakable now.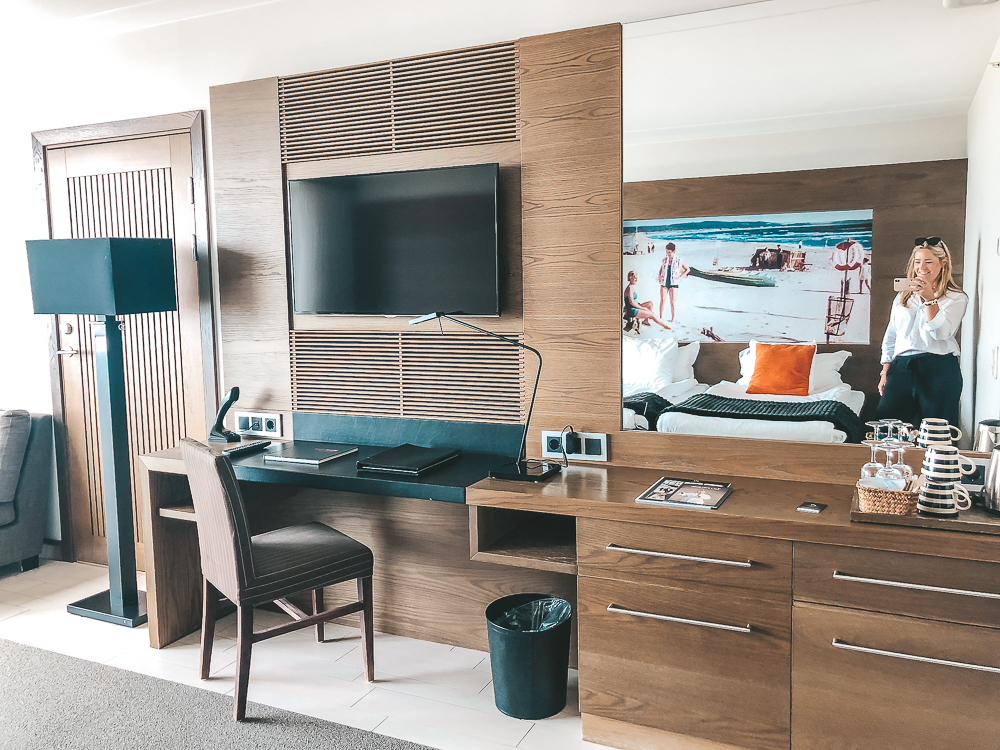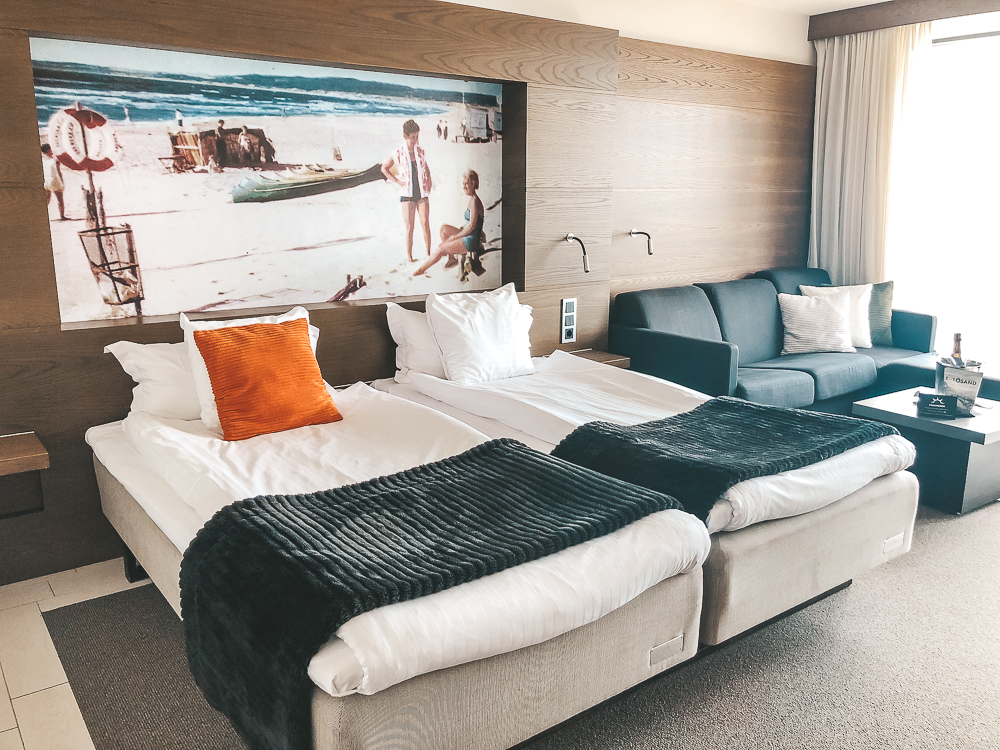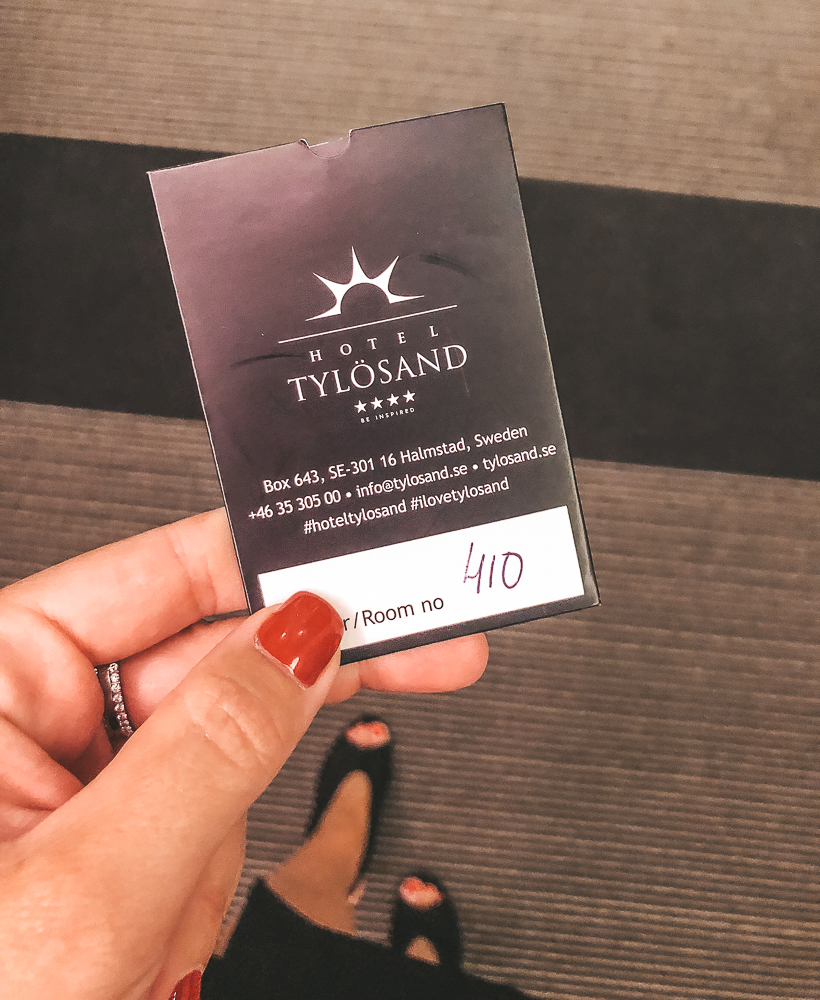 Deluxe room with sea view
We stayed in a deluxe room with sea view which was absolutely magical with large glass windows. The color scheme is consistently drawn from nature outside and decor and fabrics inspired by the wind brushed pines and the beach grass on the dunes. Stylish, economical and anchored in the best Swedish design style by architect Kay Linghoff and Åsa Gessle. What makes the room unique is that there is a large photo canvas as a headboard, which I haven't seen anywhere else. The bathroom felt so luxurious and inspired, just like how I want to have my own bathroom one day in the future 😉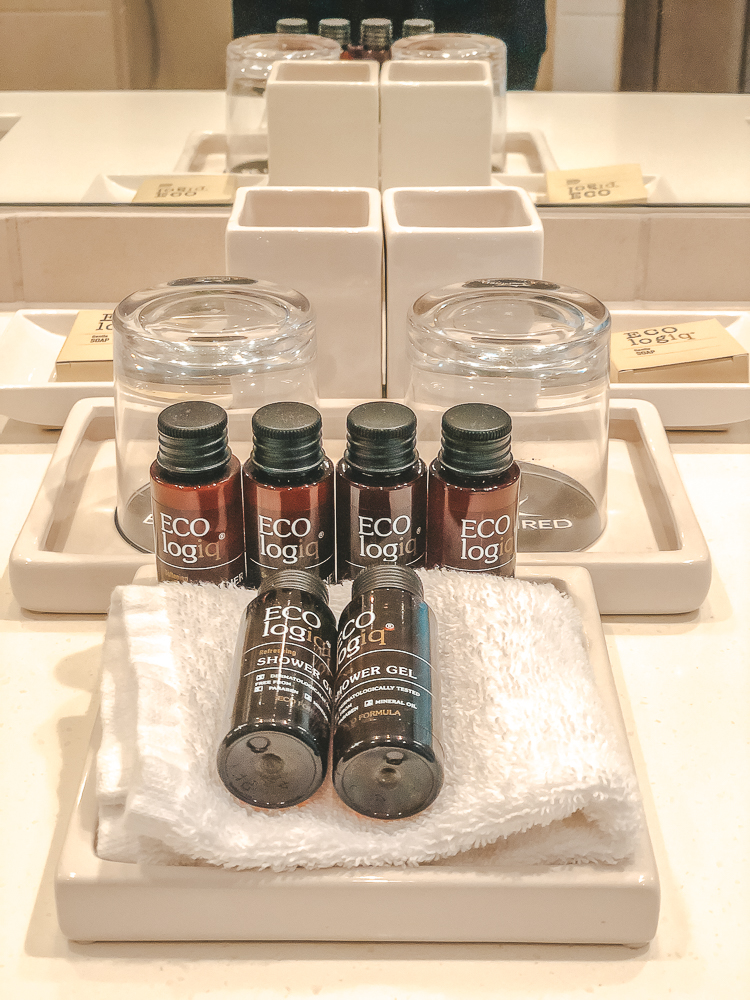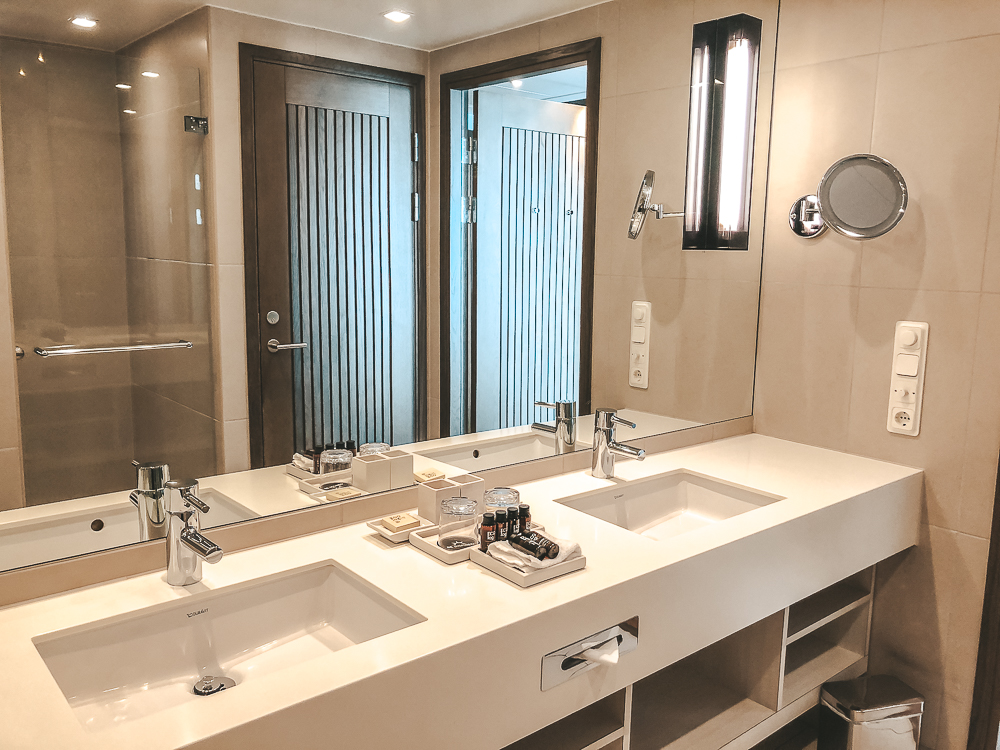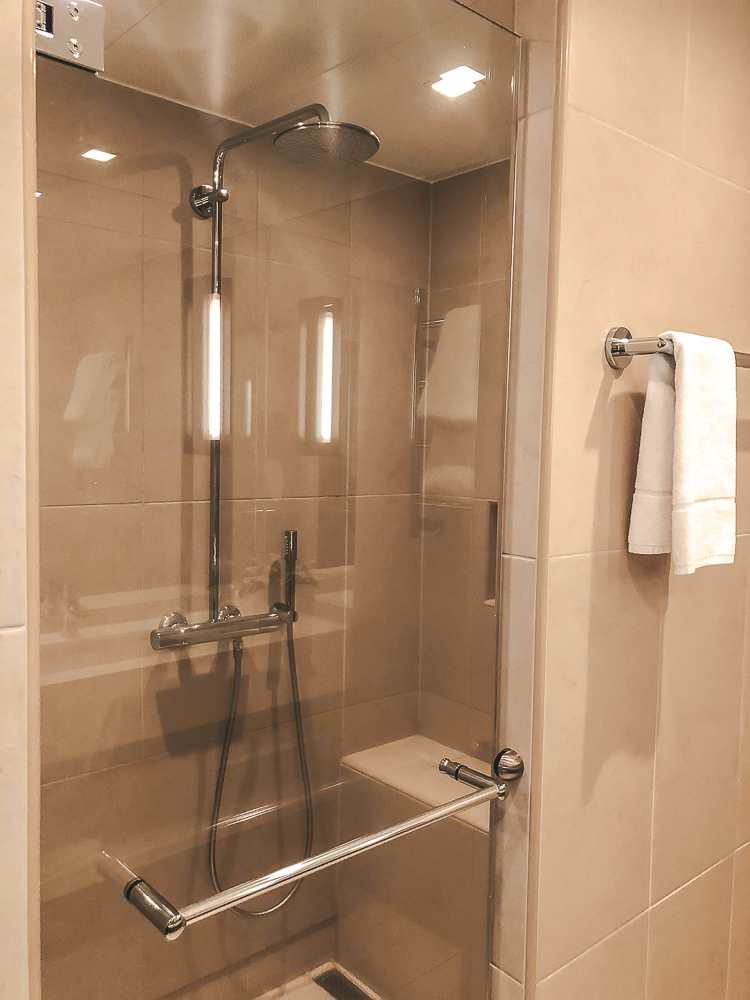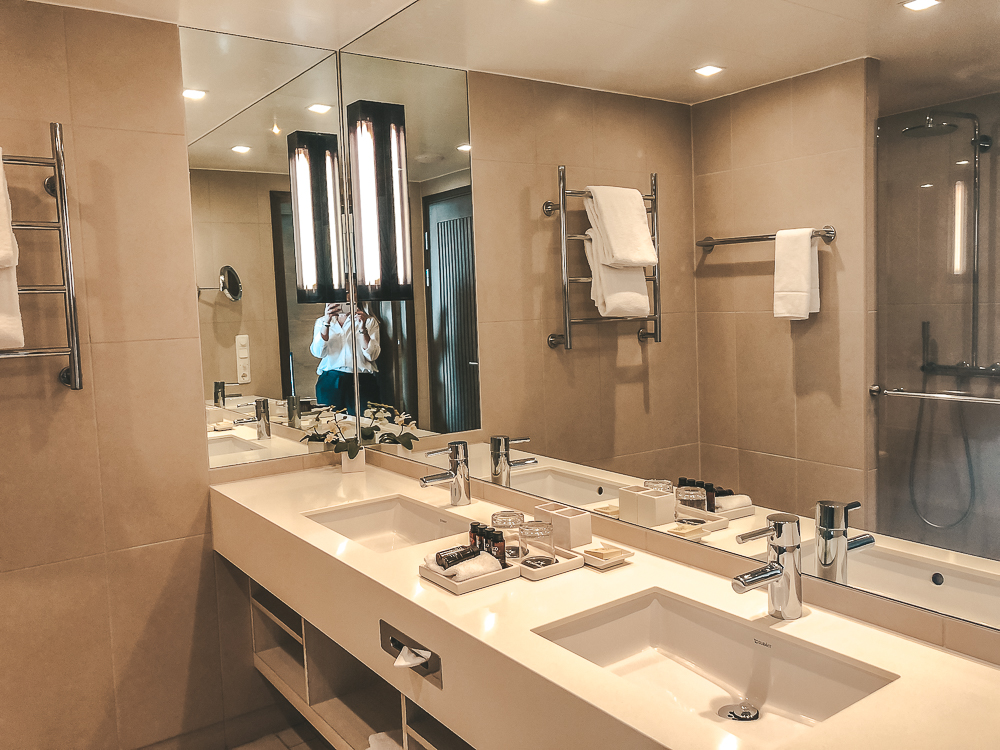 This was included in our room of about 34 sqm:
2 Carpe Diem beds, 1.05 wide
Sofa bed
Desk
Phone
Interactive TV system
Free wireless internet
Safety Deposit Box
Mini-bar
kettle
Wardrobe
ironing Facilities
Bathroom with double sink and shower, some with bath
Bathrobe and slippers
Hairdryer
Air conditioning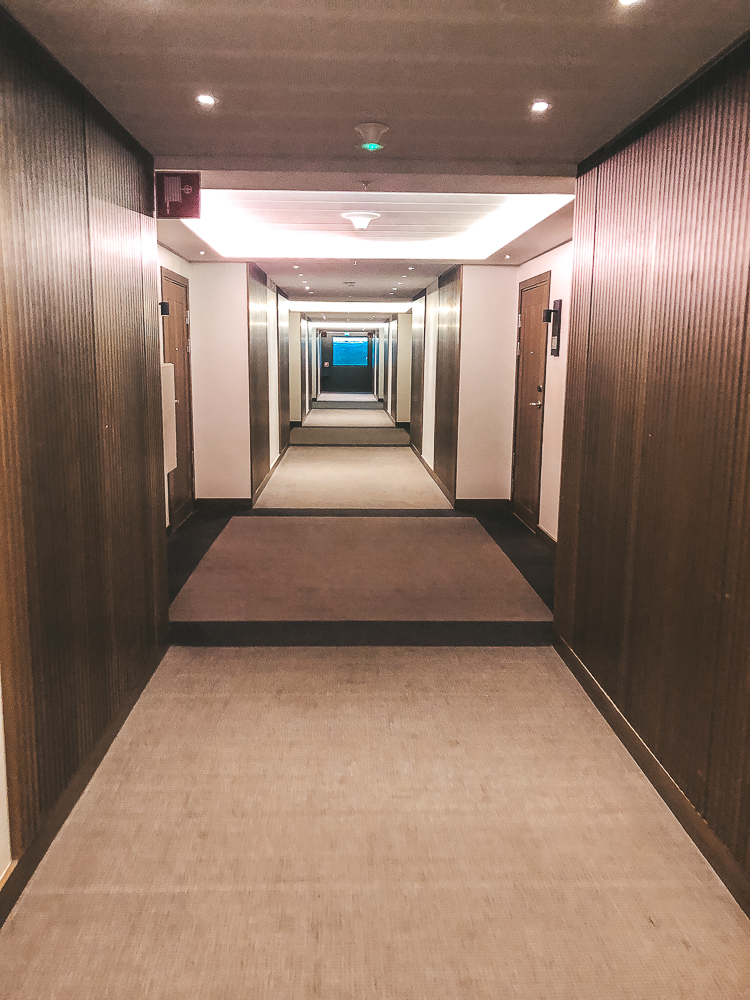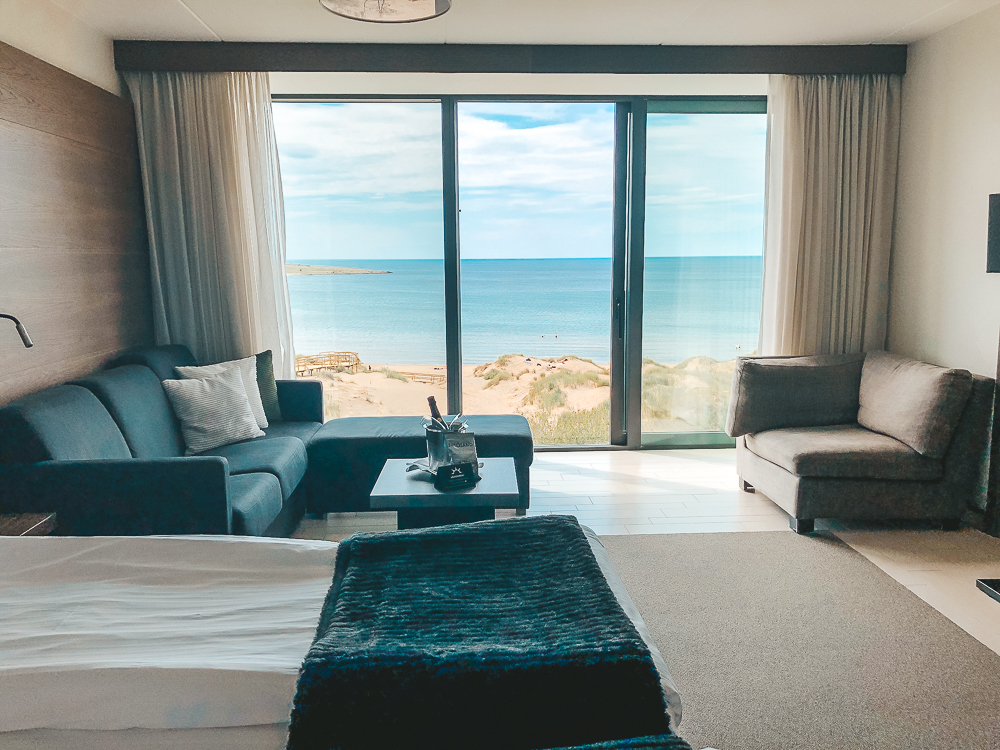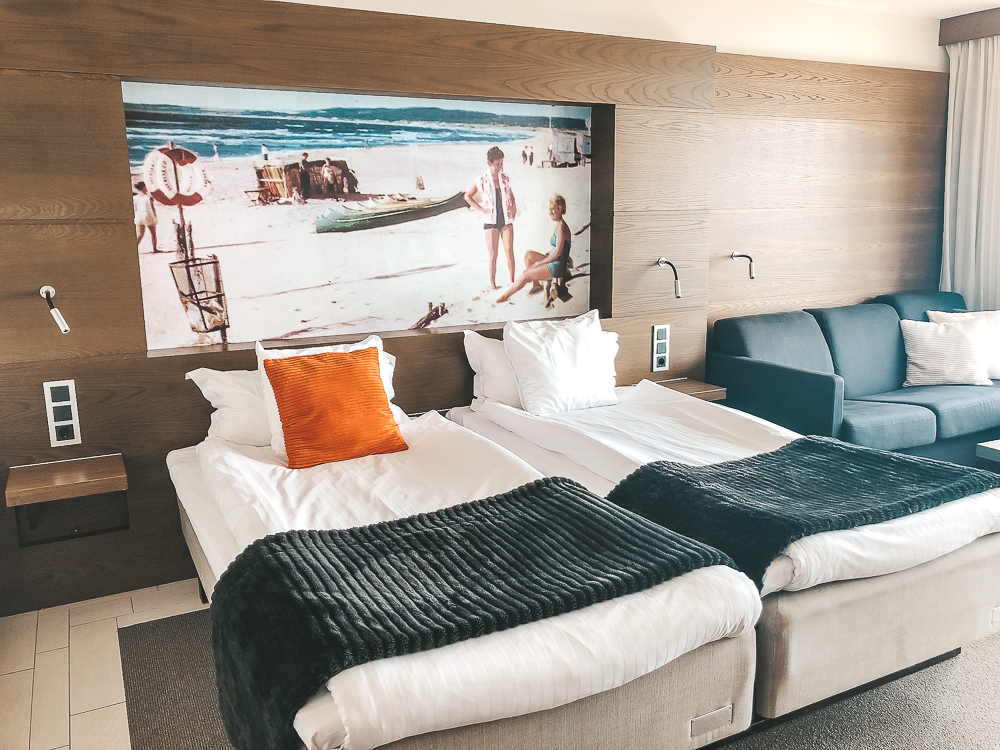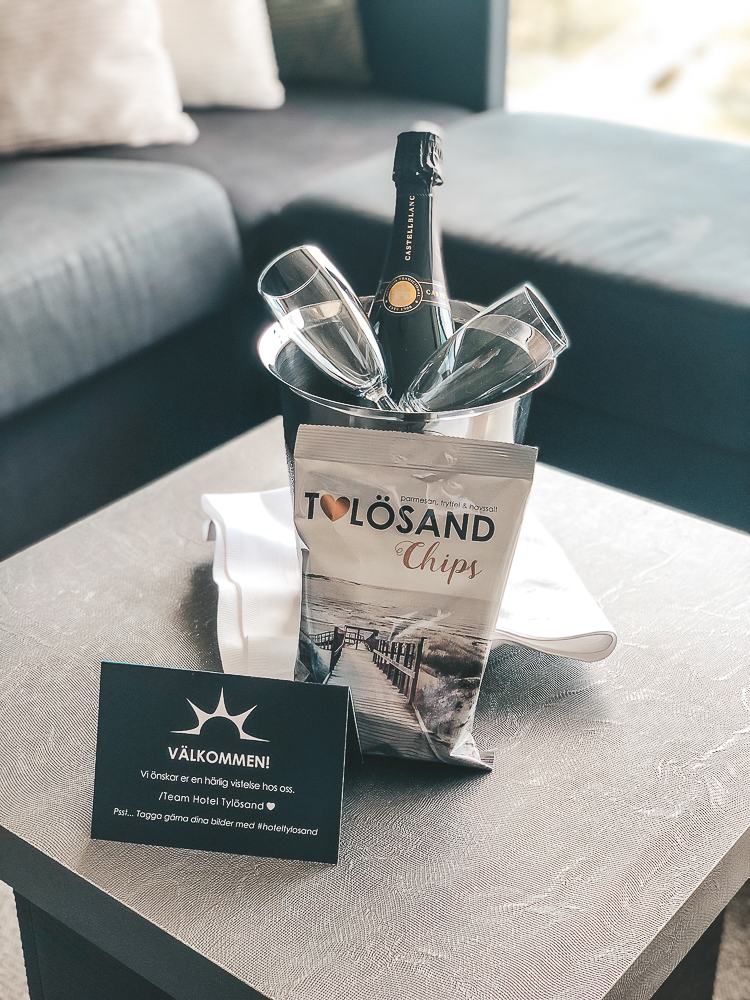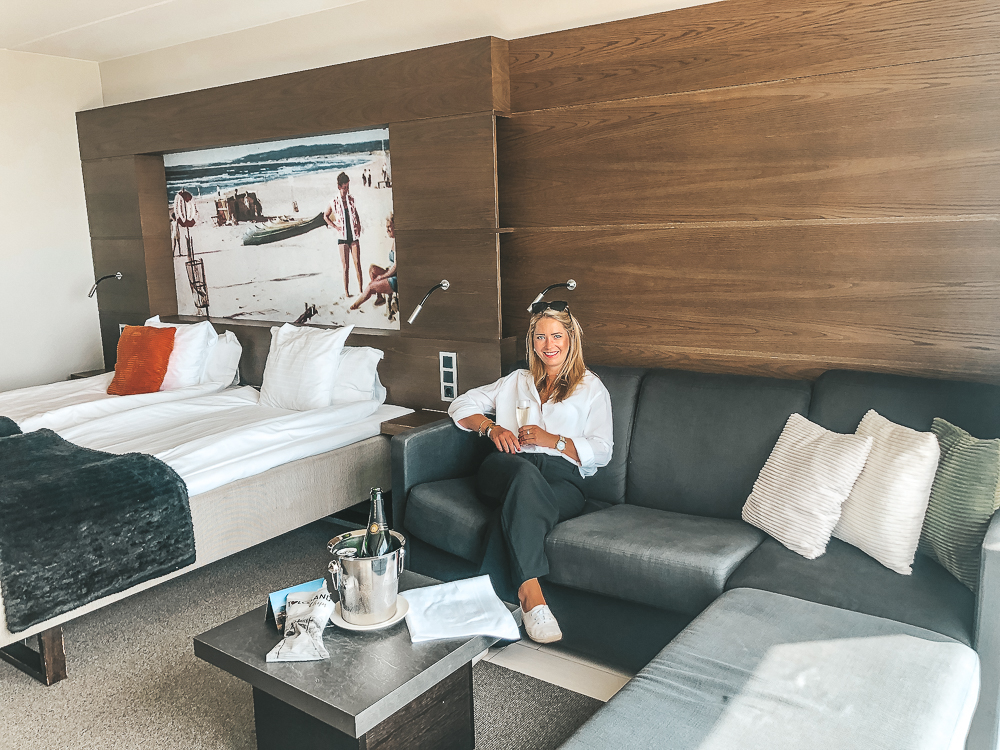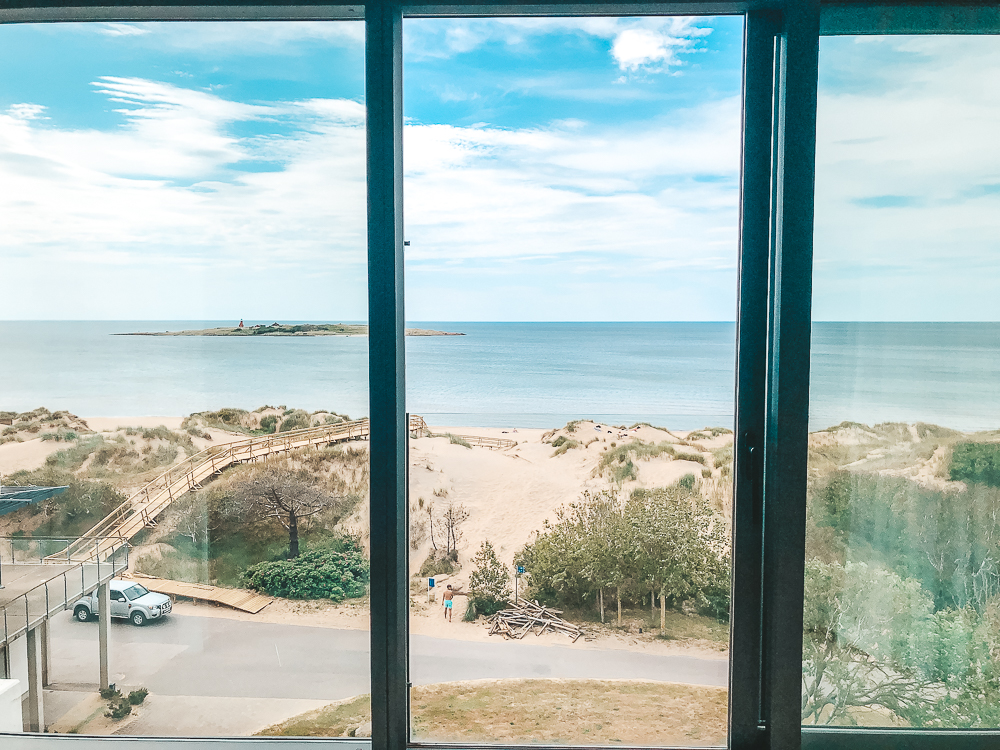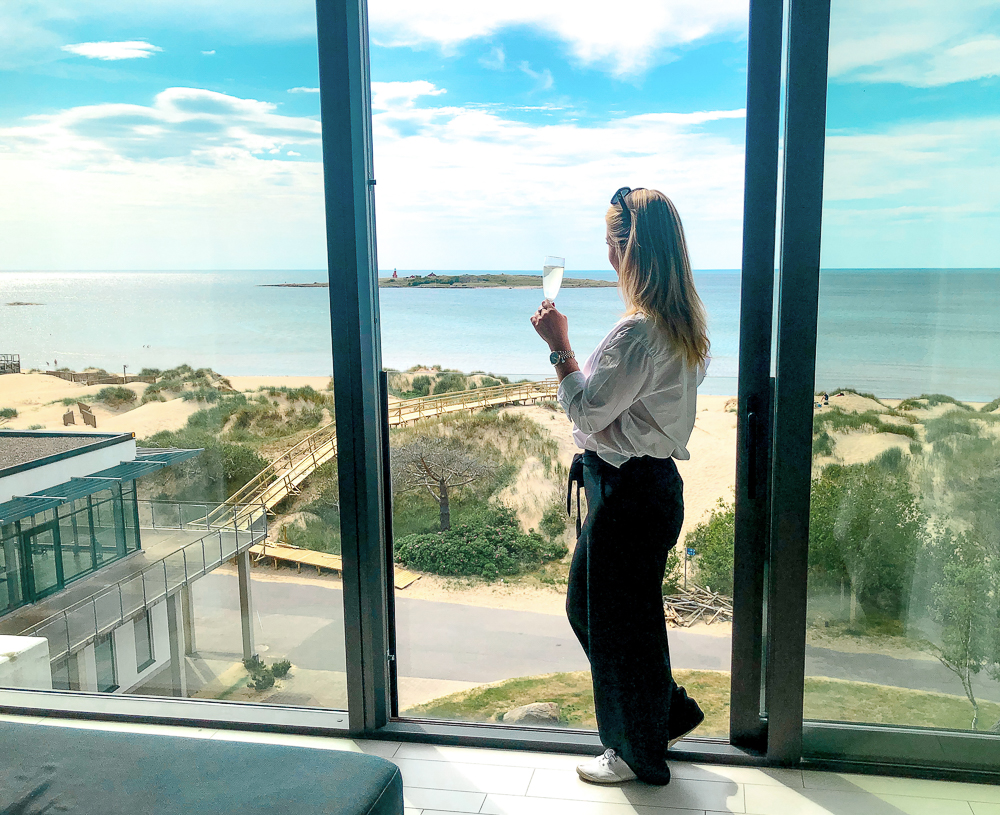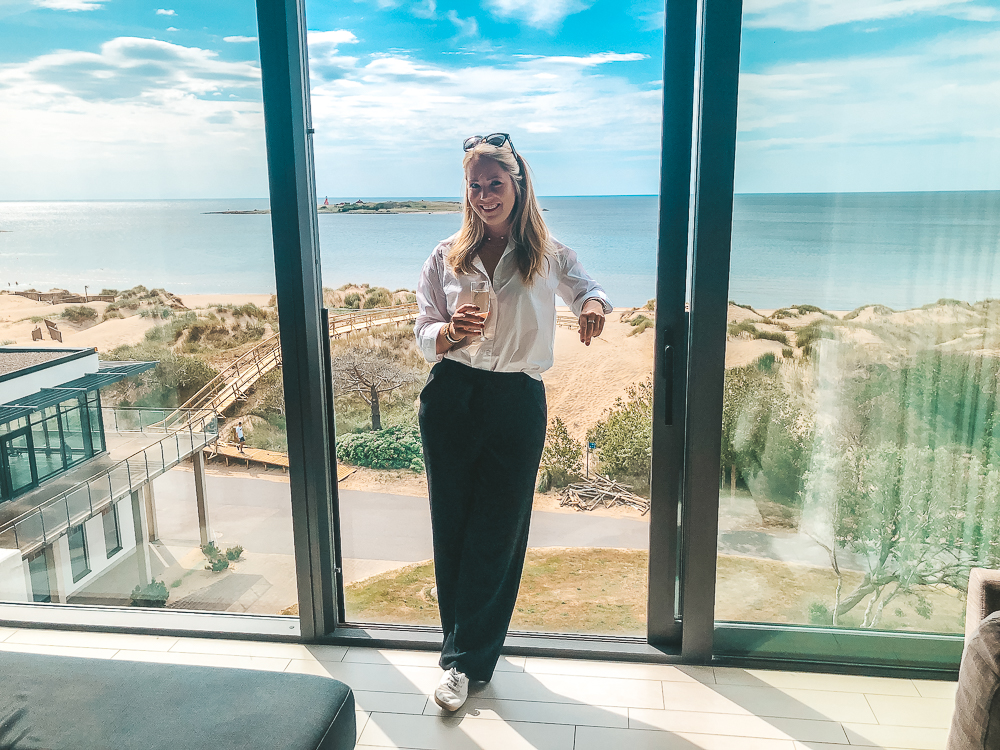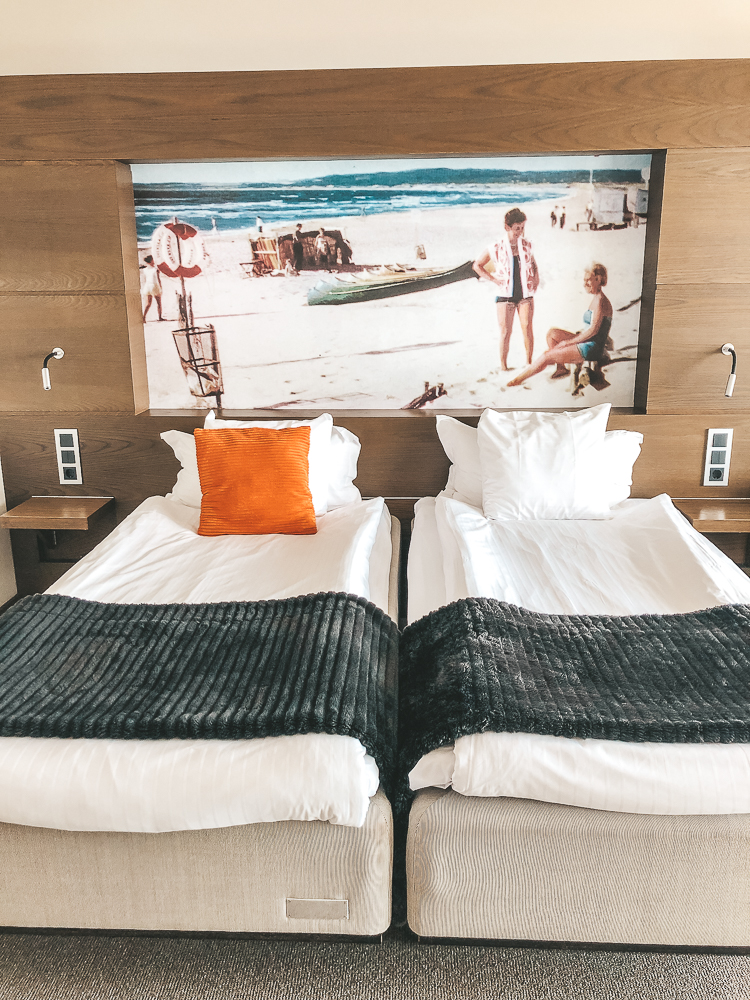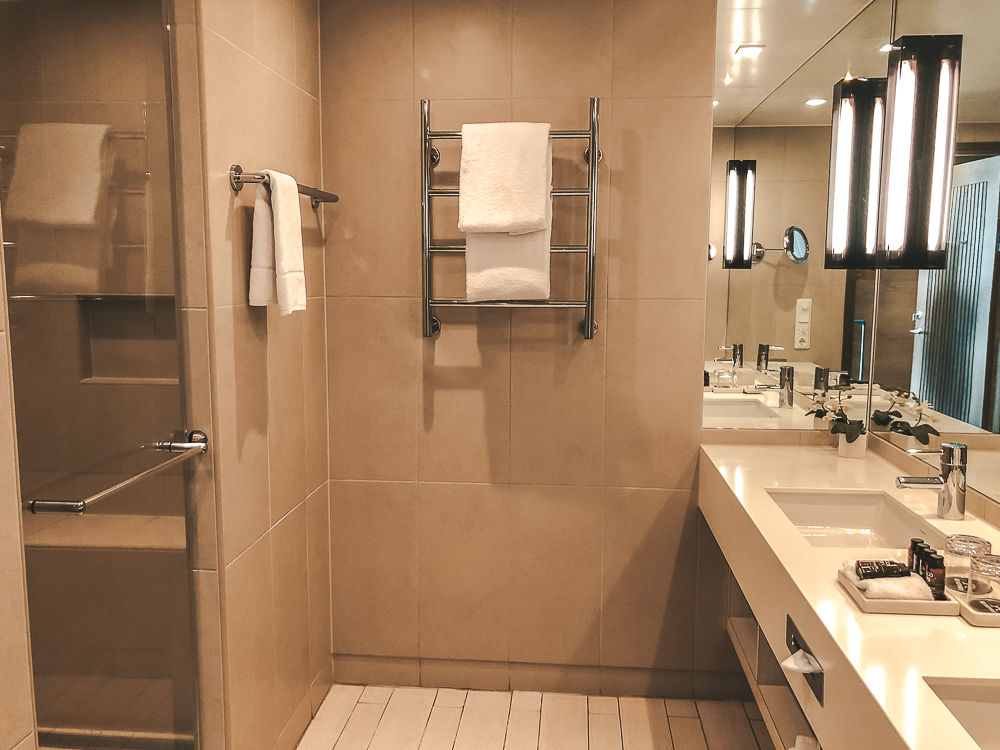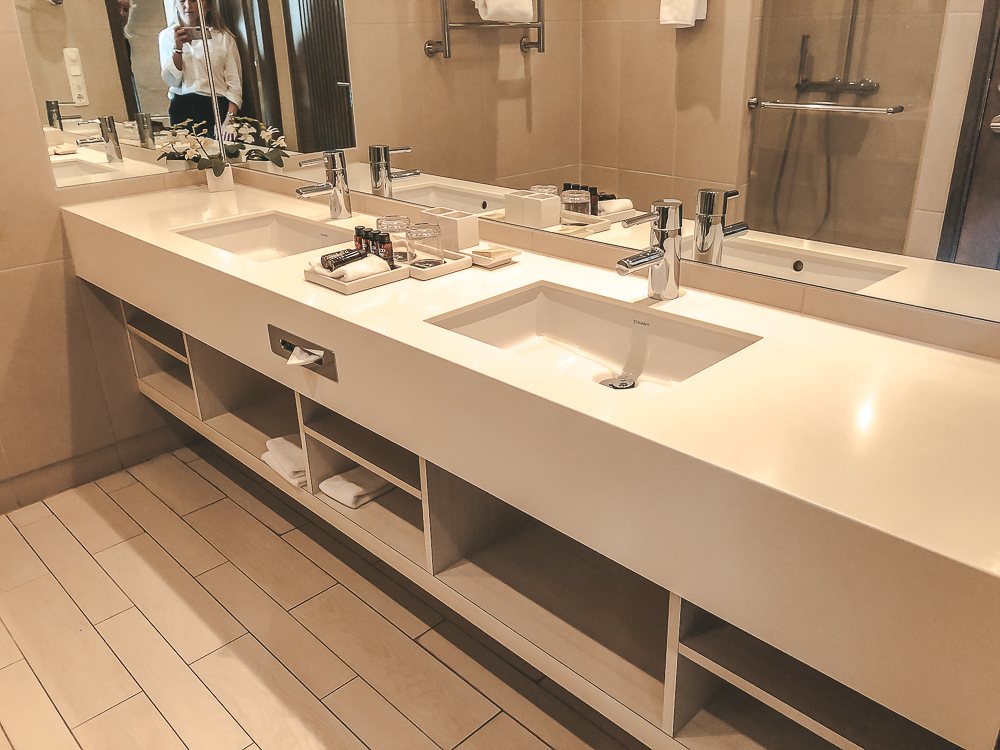 Dog friendly hotel
Yes, you can bring your dog with you to Hotel Tylösand and I like that! That's the extra plus at the edge indeed! 🙂 However, there is a special room for you who want to bring your dog and it is on the ground floor and costs 500 SEK (50 Euro) extra the first night and then 250 SEK (25 Euro) extra remaining nights.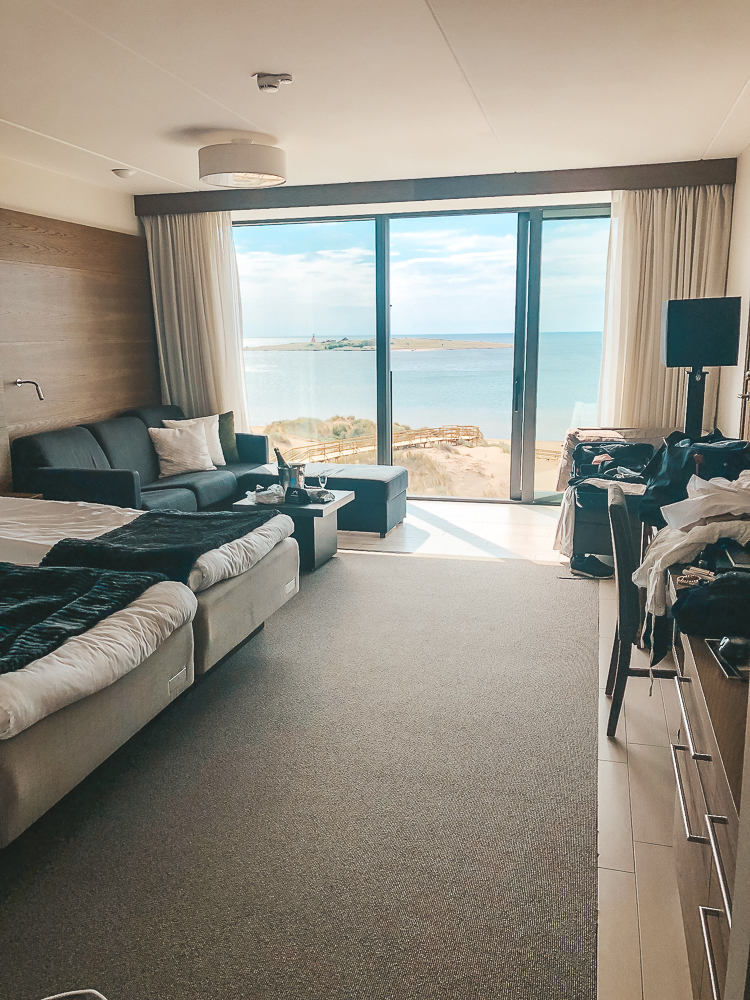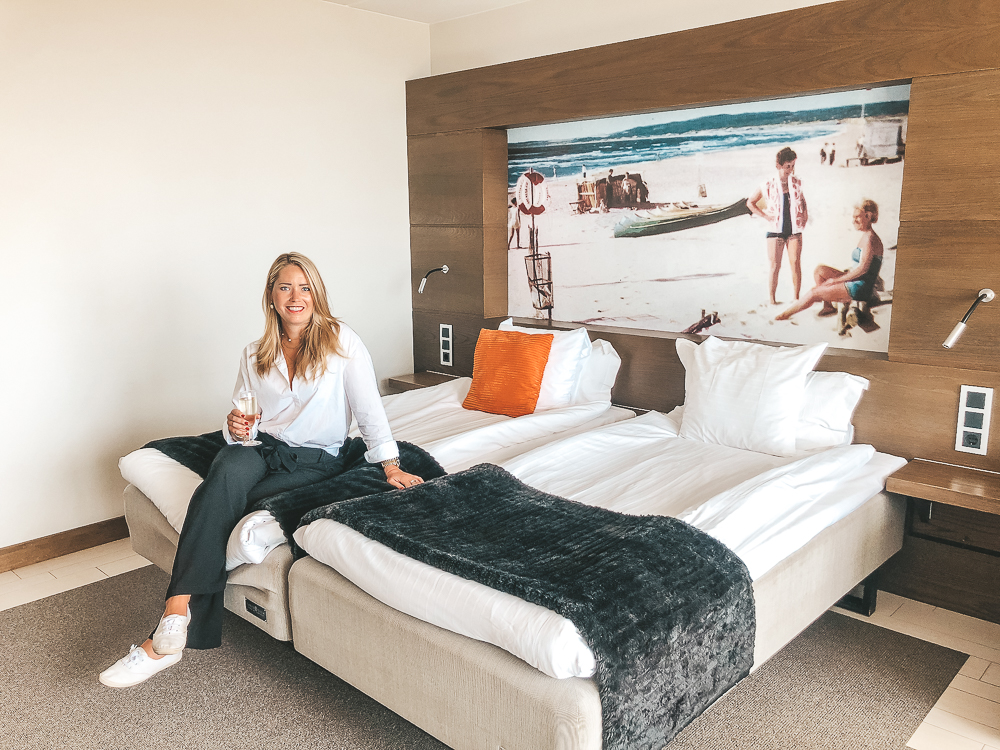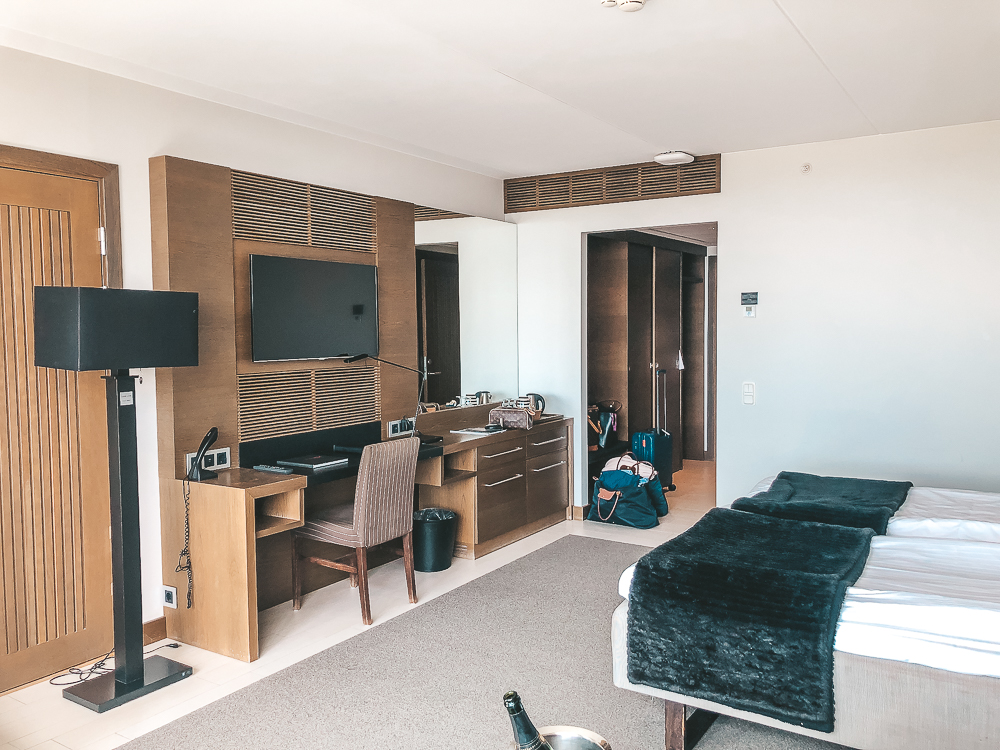 Wine tasting
Several times a year, Hotel Tylösand organizes both wine tasting and bubble tasting and we, along with 40 other guests at the hotel, participated in rosé wine tasting, which was very nice. It lasted for about an hour in one of the hotel's conference rooms and we got to taste four different types of rosé wines. The first two on the left were a bit more bubbly while the other two on the right were regular rosé wines. I got stuck for the first one which was more bubbly and came from Italy 😉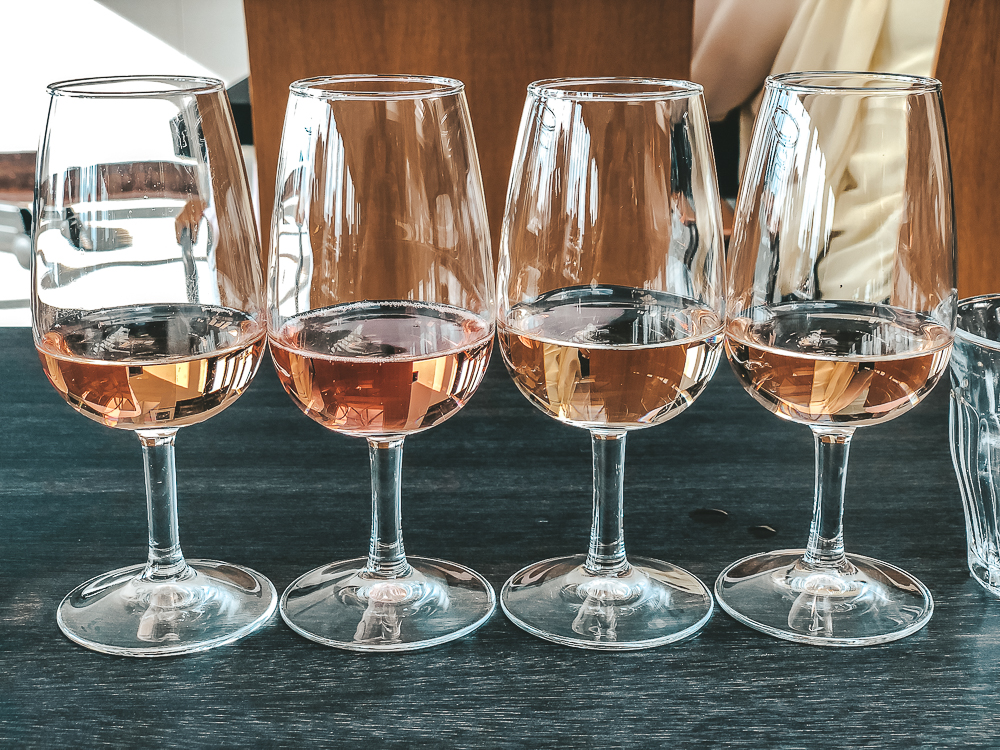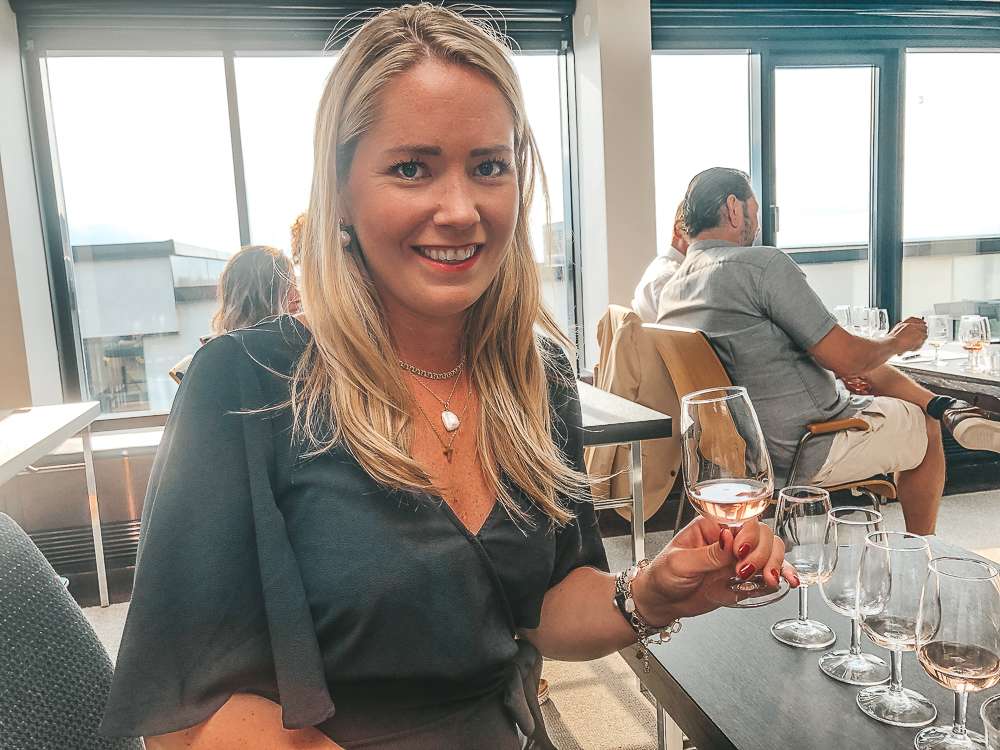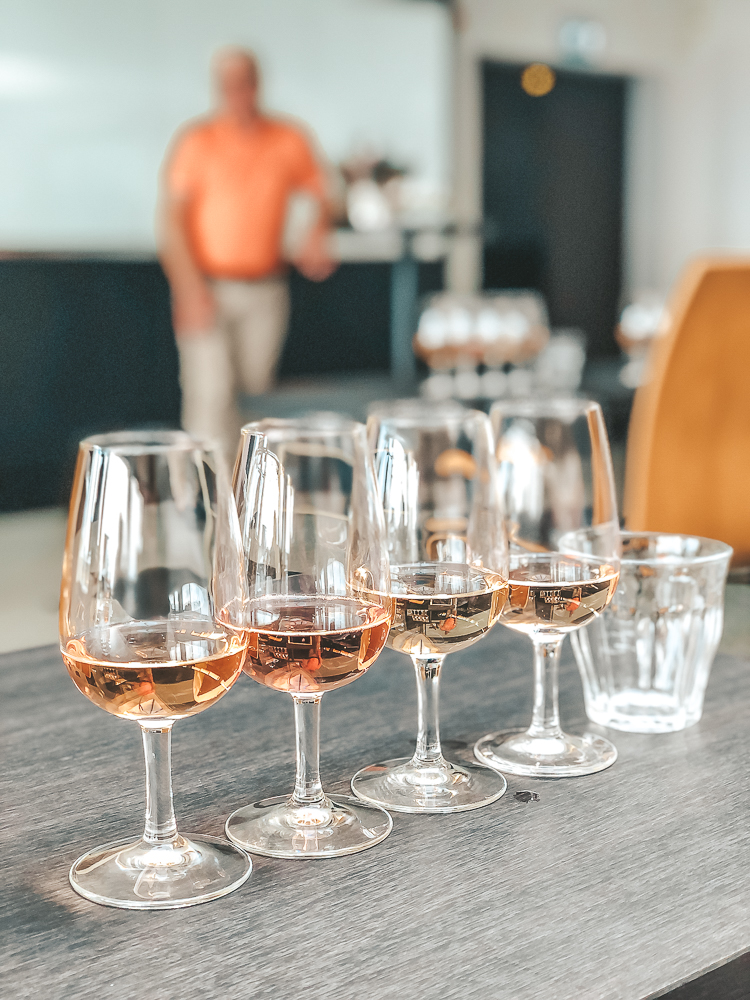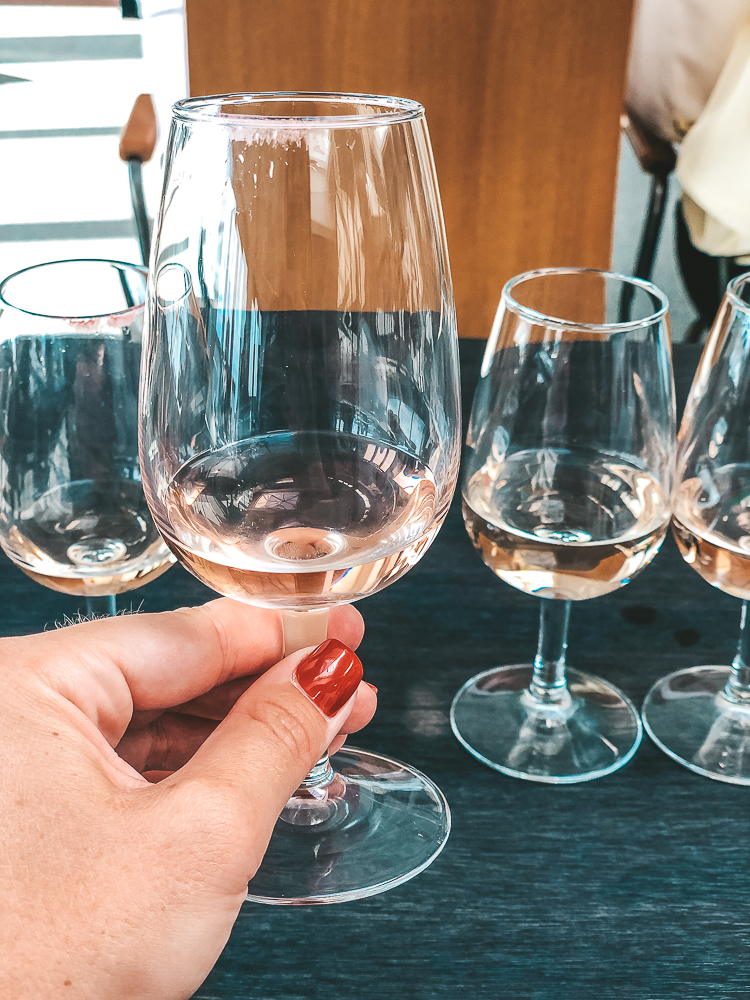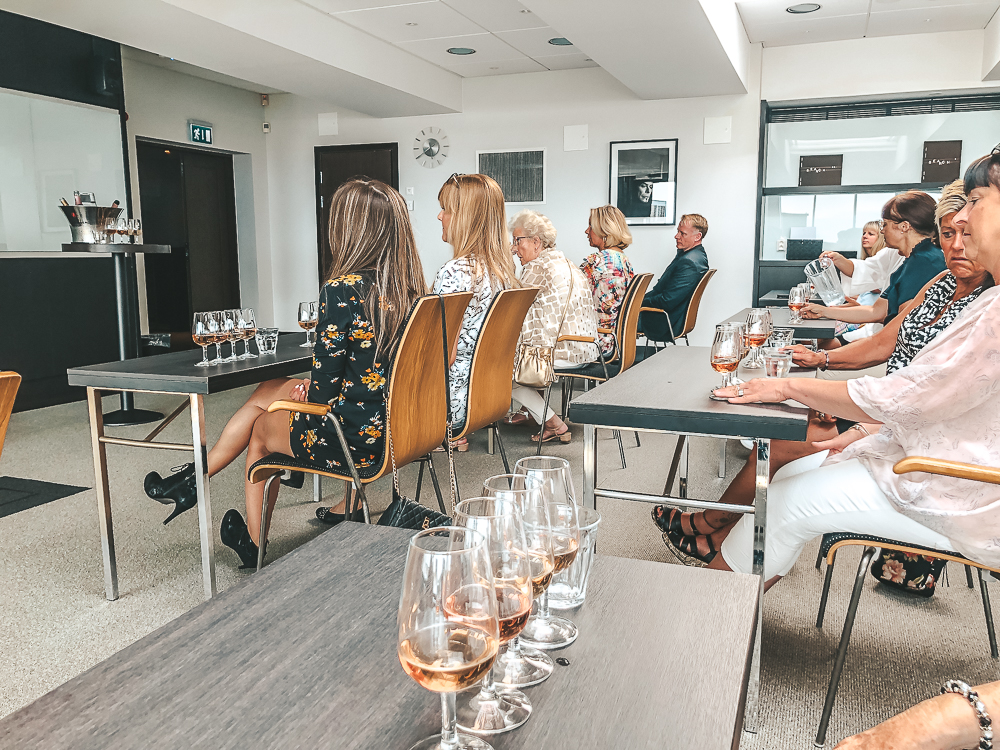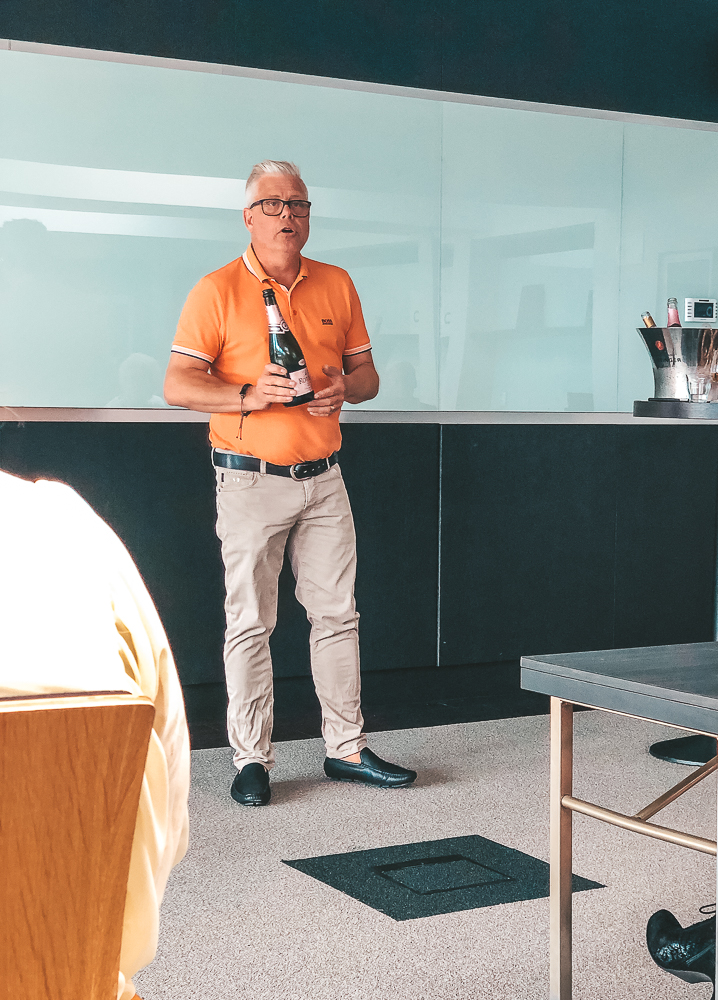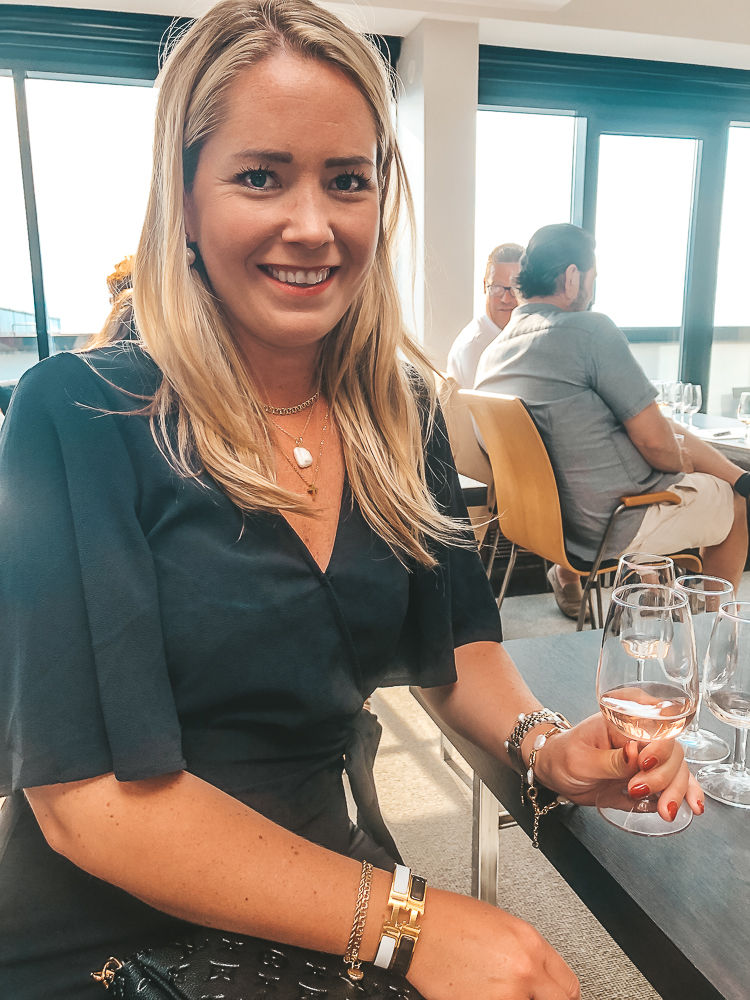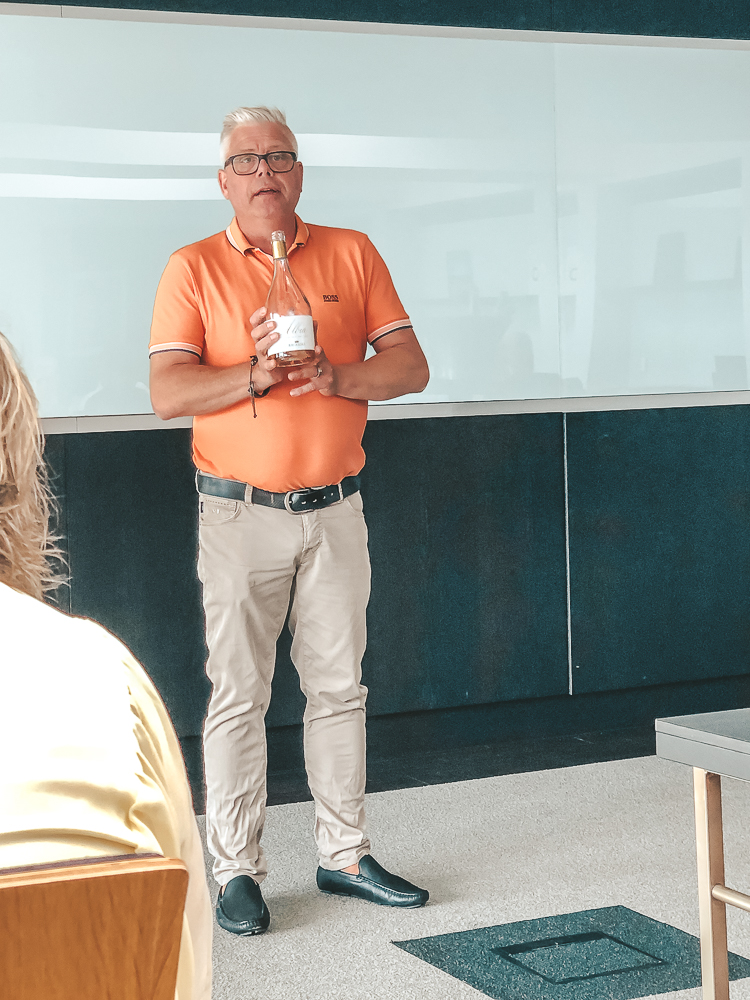 Summary
You will notice that there is a well thought design at the hotel that I really liked and they really reach the point that they are not just a hotel but want to be experienced as a resort where you want to hang out and be in the area, which they have done incredibly well and actually succeeded! Hotel Tylösand is a good and professional hotel with large fresh bathrooms where you can stand two people without crowding or disturbing each other with a separate toilet with a door you can close. However, the towel racks in the bathroom were not warm so it could dry your bathing suits but at this unique hotel there is really nothing to complain about, here is really everything you could ask for! 🙂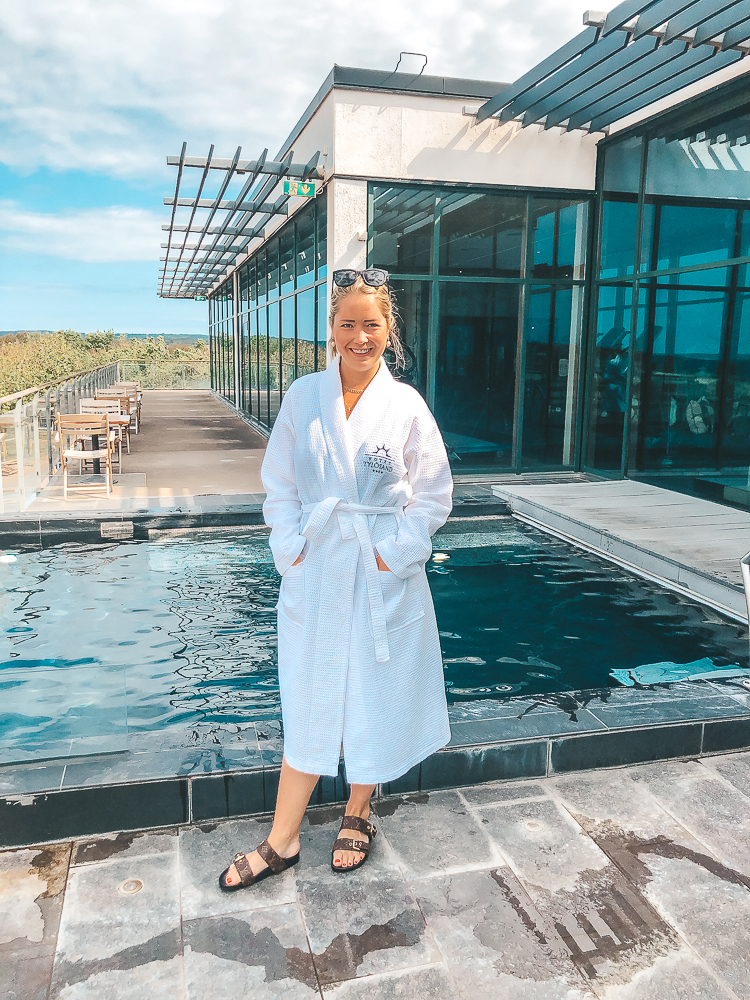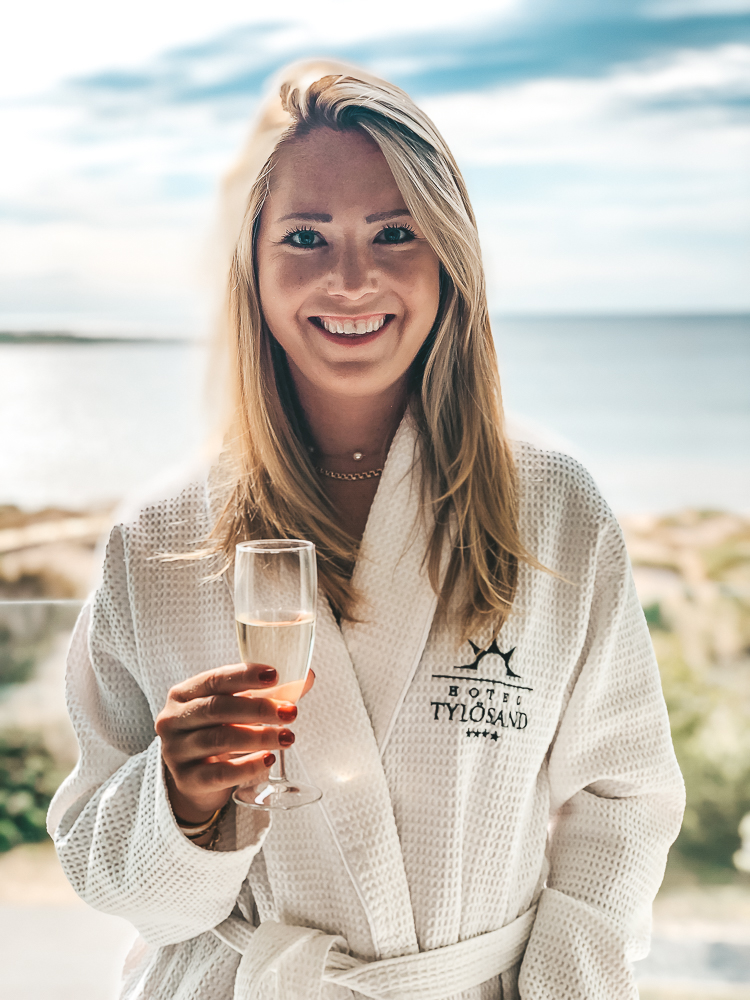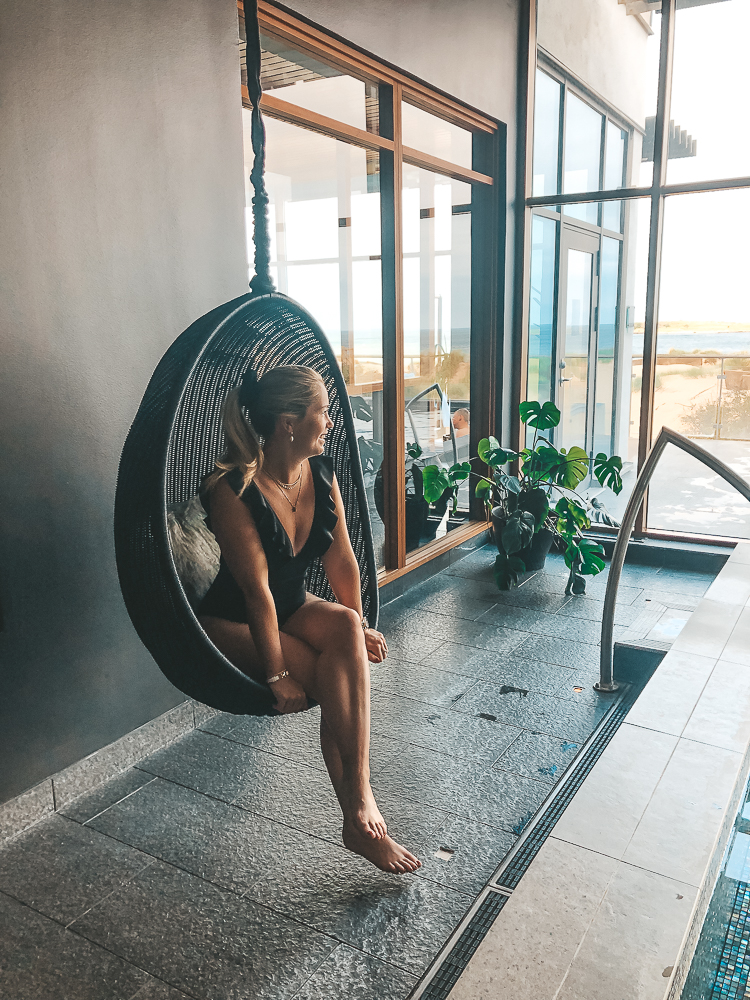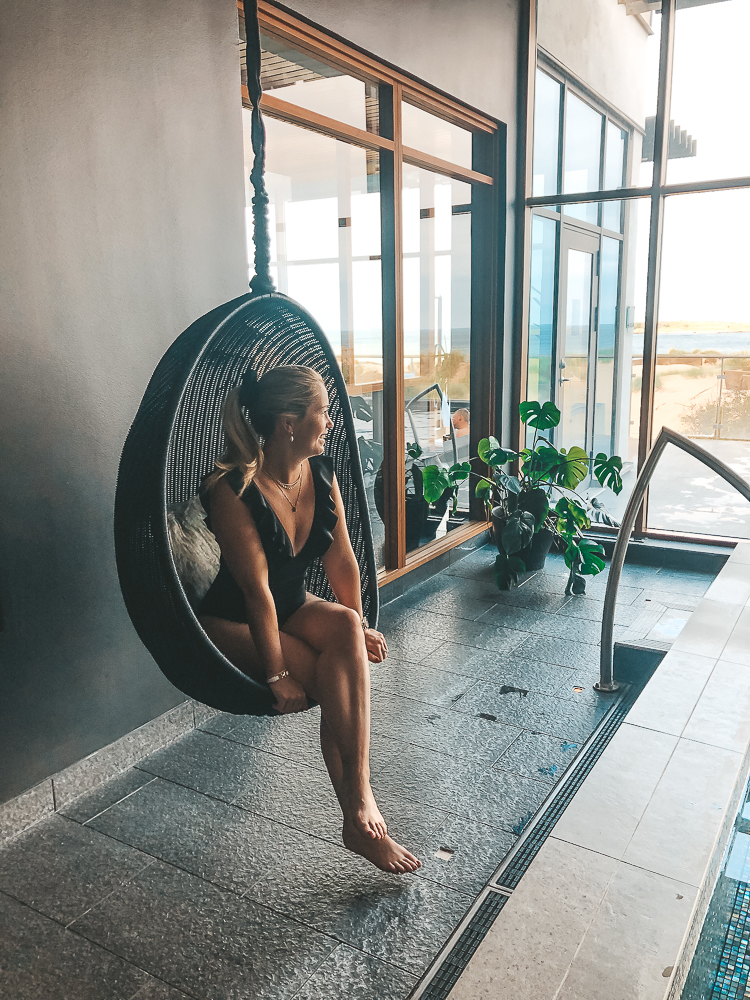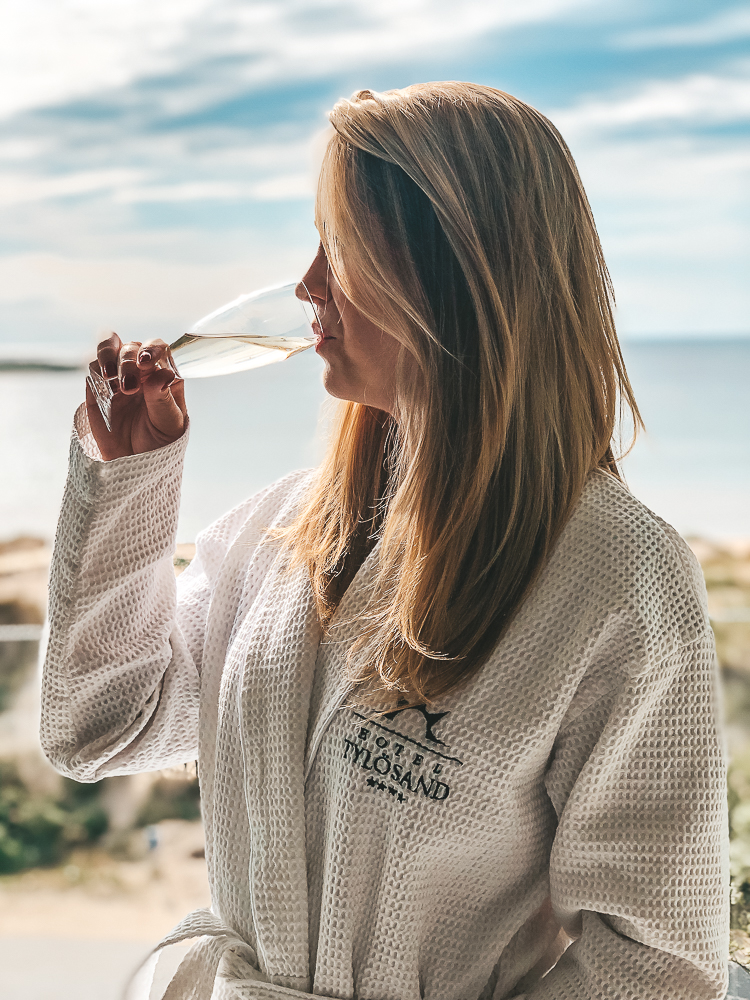 Would you like to read more about hotels Tylösand you can click HERE! 
If you want to read more about their summer program and what is happening this summer, you can click HERE! I promise you, you don't want to miss this! 😉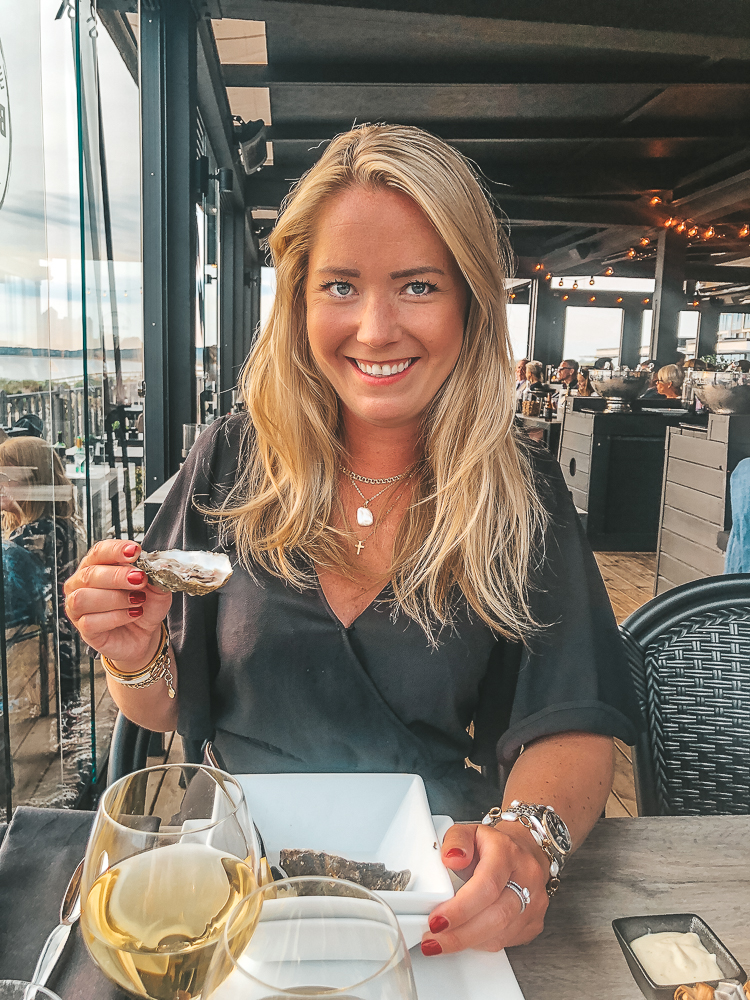 In the next blog post I will write about Hotel Tylösands Spa experience and then a separate blog post about all the restaurants at Hotel Tylösands and the food we got which was absolutely divine! You don't want to miss that either, I promise you! 🙂
Happy Travels!
// Charlotte